It may be a little old fashioned and even a little cliché, but pale shades of pink will always have our hearts. Today's pink, mellow rose, is a little darker and a little dustier than its popular blush pink cousin, but it has a regal lady-like quality to it that makes it just as pretty and perfect for your wedding day. Even if pink isn't typically your thing, we think these 5 palettes will have you seeing the color in a whole new light!
We love this unconventional pairing of pink, dark mustard,and grey. It would make a wonderful and daring fall color palette, don't you think?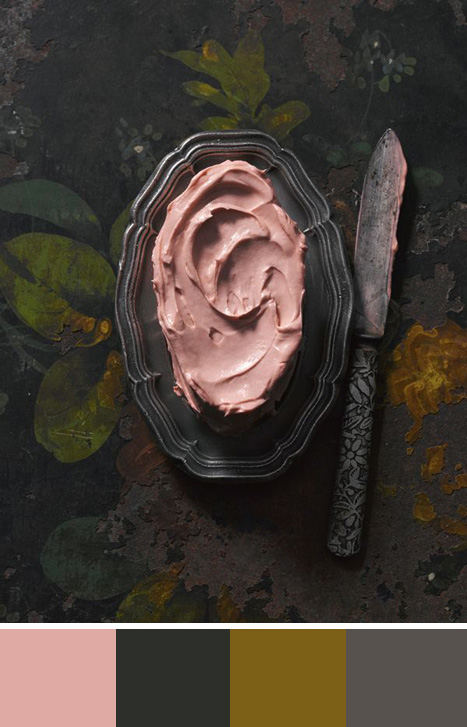 Another beautiful and non-traditional fall palette full of muted shades of pink and purple and just a hint of yellow.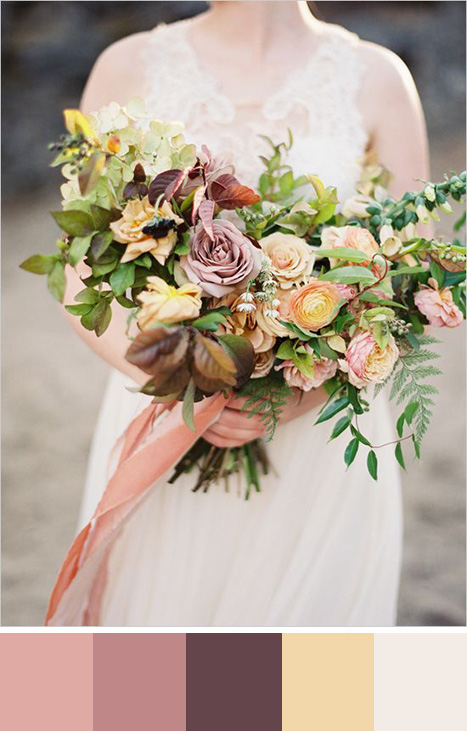 Perfect for spring or fall, this color scheme uses mellow rose as a neutral accent color to play off the brighter shades of orange and add an interesting contrast to the palette.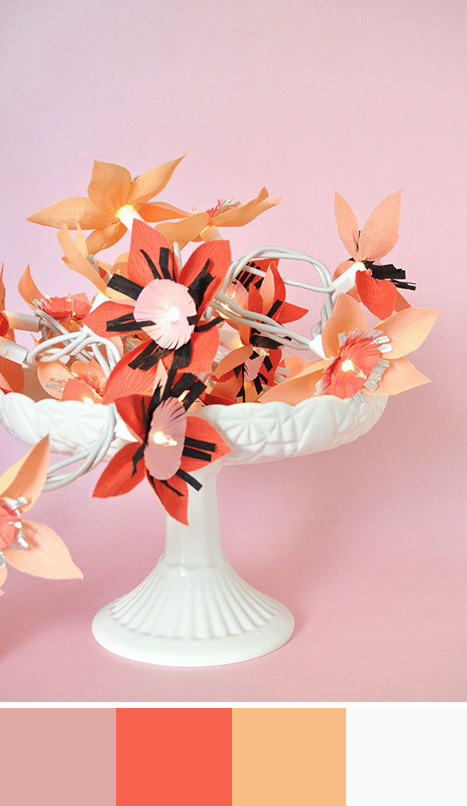 Pale pink and mint have always been a great color combo, but here the dusty wash of the colors and the addition of deep orange to the pairing elevates this color scheme to a whole other level of sophistication in our eyes.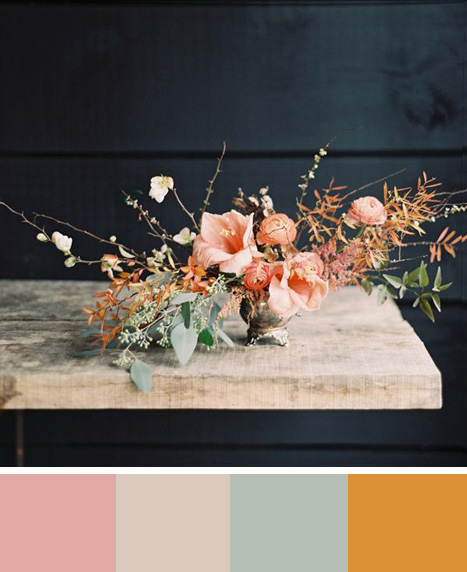 Another classic color combo – pink, black, white, and gold –, this palette works just as beautifully with mellow rose as it would with blush pink.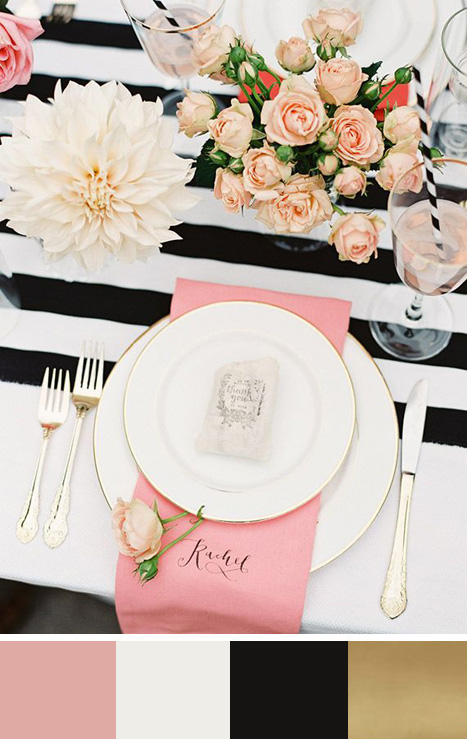 Photo one: herriottgrace.com; Photo two: weddingchicks.com; Photo three: ohhappyday.com; Photo four: oncewed.com; Photo five: 100layercake.com