Minimalism doesn't have to be focused on a stark white look. The modern minimalist trend has an emphasis on clean lines, different textures and sculptural details. Touches of brass and wood add some interest and prevent the look from becoming too clinical. Don't be afraid to use pops of color in your fuss-free floral arrangements with wild blooms and greenery.
When it comes to thinking of simplistic silhouettes for your wedding dress, there's an array of minimalist styles out there. The focus should be on the construction of the dress, so look out for interesting pleats or cuts. A subtle open back like this is ideal for the theme.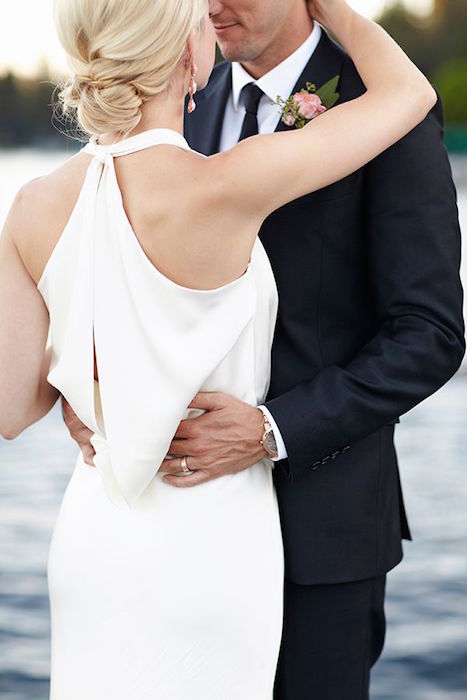 Brass candlesticks with white candles bring the romance and mood lighting.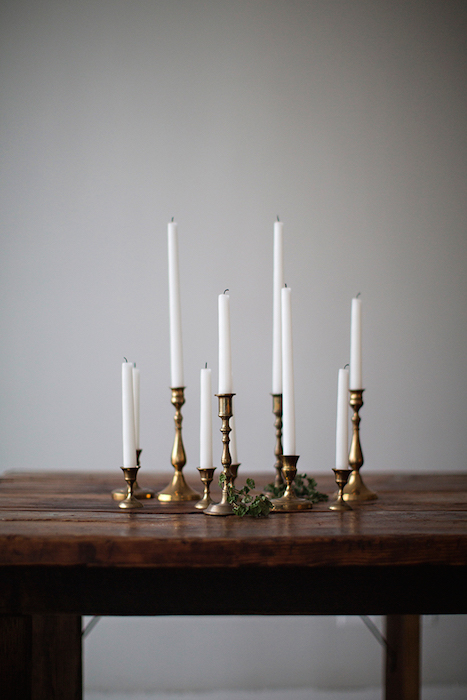 A set of calligraphed invitations are a classic touch for your wedding stationary.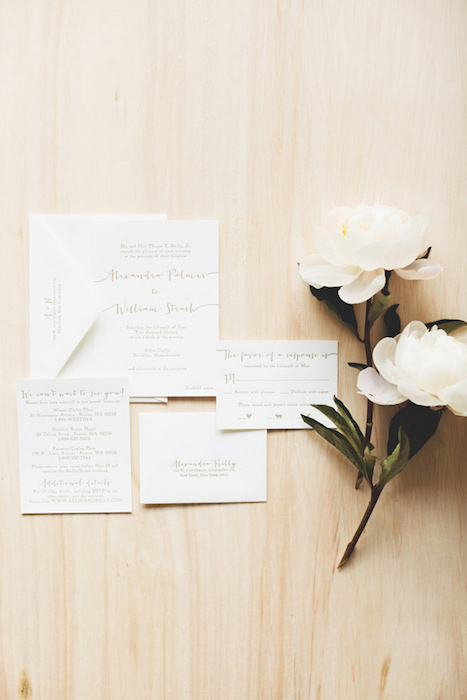 Glass vases filled with yellow acacia will provide you with a subtle inclusion of color that doesn't look overdone. As they are so easy to arrange, this is a great DIY project that will save on your budget for flowers. Likewise, recycle your glass bottles or head to a thrift store to pick some up and these too can be used as centerpieces.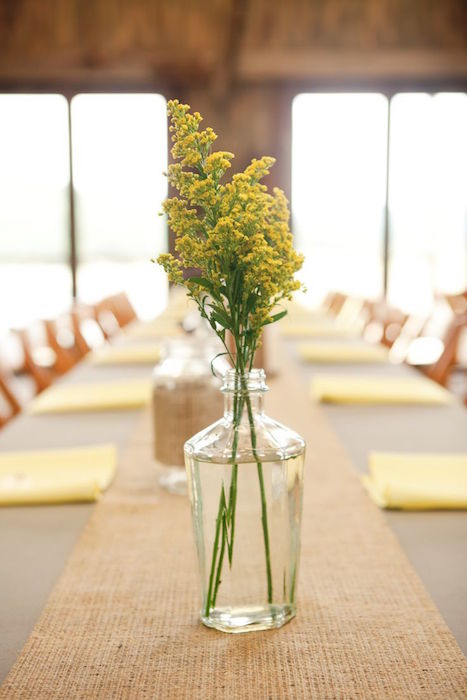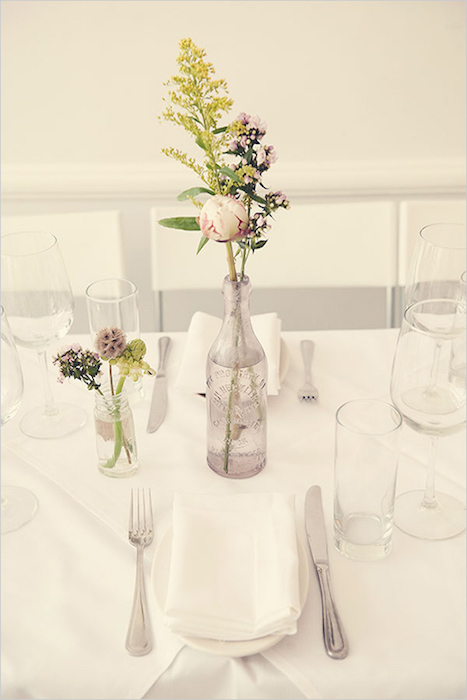 A bouquet of white lilies is a lovely idea as the shape of the flowers really adds a sculptural element that would complement a draped dress.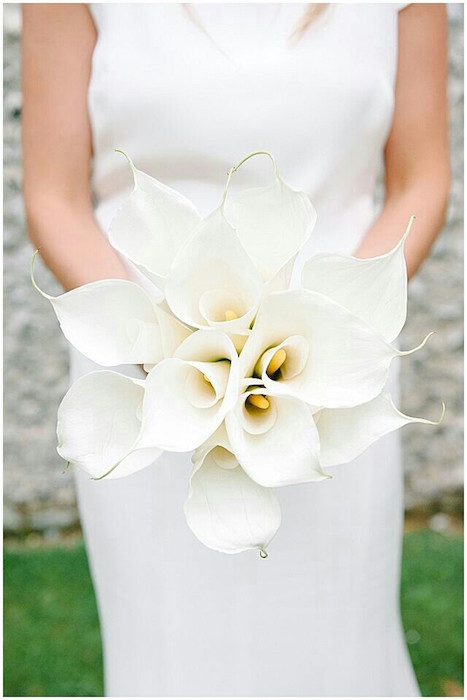 An all-white wedding cake gets an update with a tiled pattern and glossy stand.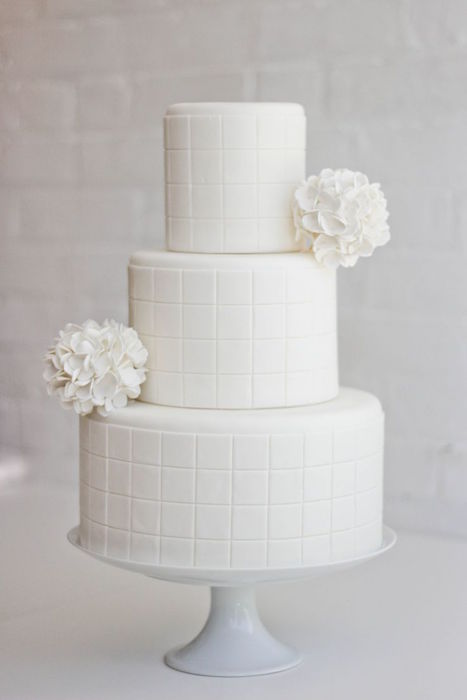 If you want to incorporate some wooden or rustic elements, then a hanging macrame decoration will set the scene. With a clean backdrop you might be in need of some nature.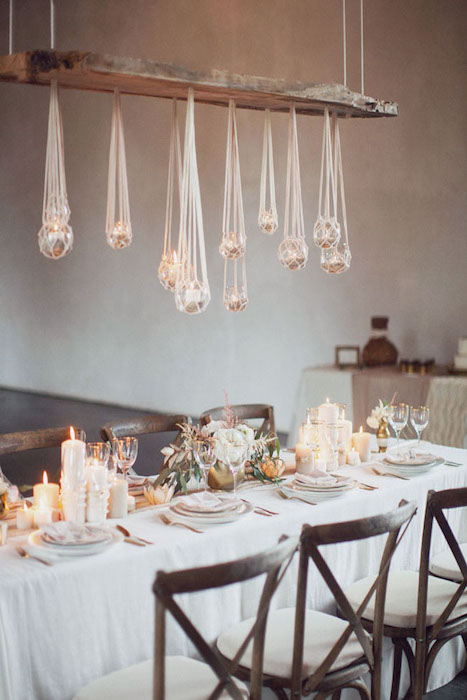 A green centerpiece works well with a simple white tablescape.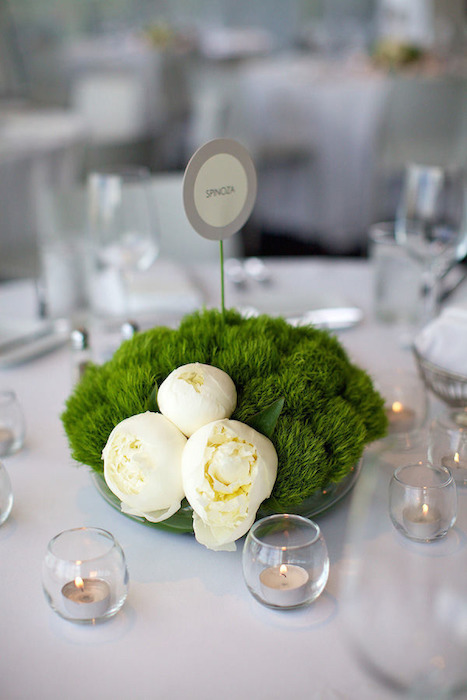 If you prefer the style of only having white flowers, then give it a little twist by using different stem lengths and types of flower.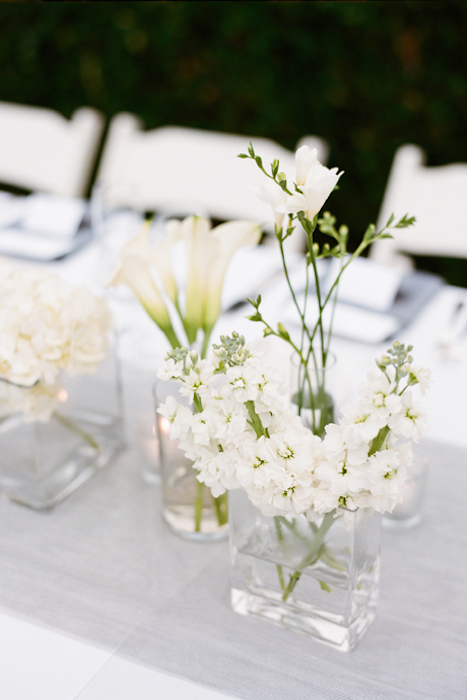 The days of the plastic bride and groom cake toppers are long behind us. There are so many ways to decorate a simple cake and change its entire look by simply adding a topper. This one fits in with the modern minimalist look with its elegant and uncomplicated design.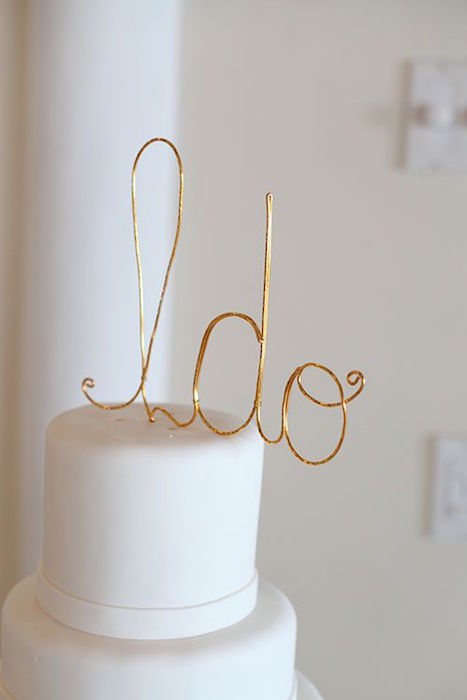 Photo one: katepricephotography.com; Photo two: sunday-suppers.com; Photo three: firstmatephoto.com; Photo four: bridalguide.com; Photo five: weddingchicks.com; Photo six: pinterest.com; Photo seven: ericaobrien.com; Photo eight: loveisabigdeal.com; Photo nine: ingmanphotography.com; Photo ten: lanedittoe.com; Photo eleven: sarahbrayphoto.com;