Pumice grey might not sound like the most appealing color for your wedding day, but you'd be surprised at just how well it can work in a variety of different color schemes. Whether it's adding that rustic touch, balancing out some bolder shades, or creating a little contrast, neutral tones like pumice can be integral to putting together the perfect color palette. Here are 5 different examples that perfectly demonstrate how you can effectively use pumice grey to take your color scheme to the next level.
Not only does pumice grey add a rustic element to this palette, but it does double-duty by balancing out the bold navy and mustard tones as well.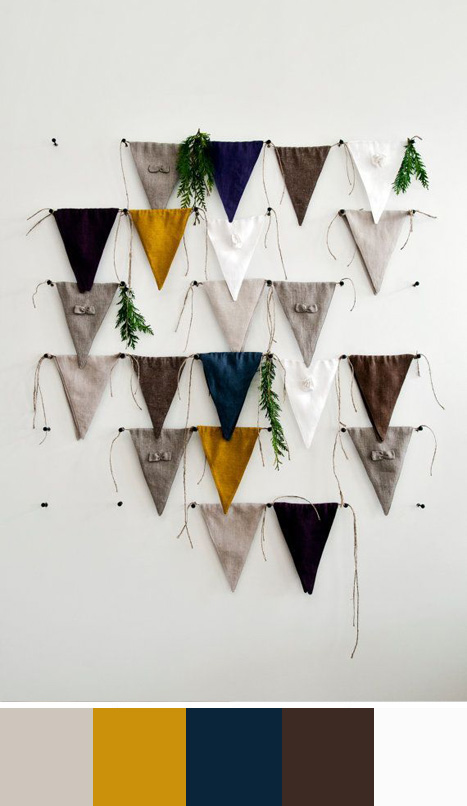 A rustic, earthy palette like this one is the perfect place to let neutral tones take center stage.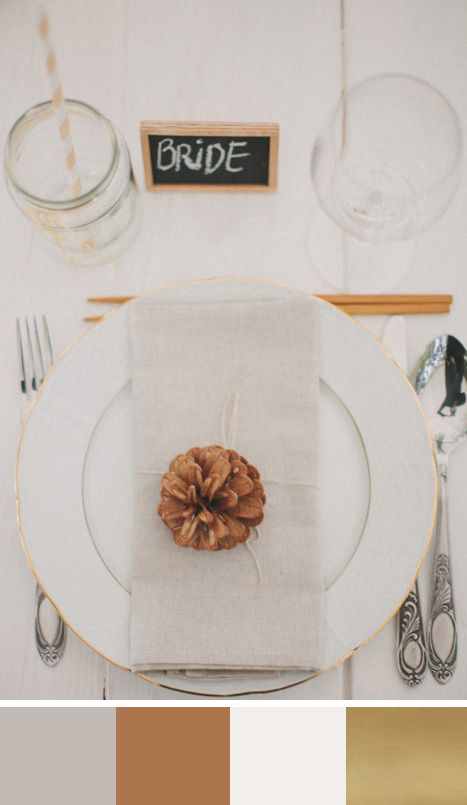 Two shades of grey are used to create contrast with the pinks in this palette, making for an interesting and well-balanced color scheme.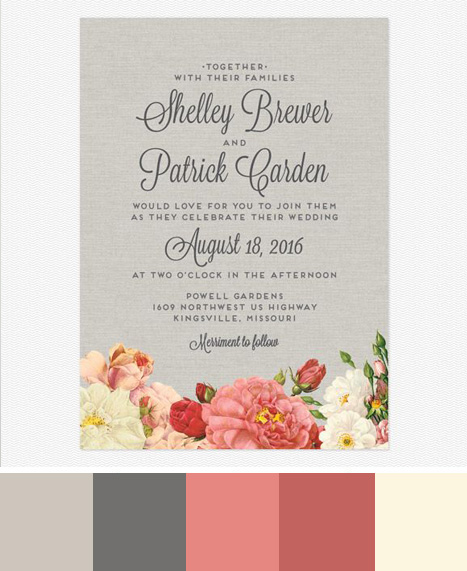 Just a little touch of pumice grey keeps this palette from becoming cloyingly sweet, while still retaining a soft and pretty feel.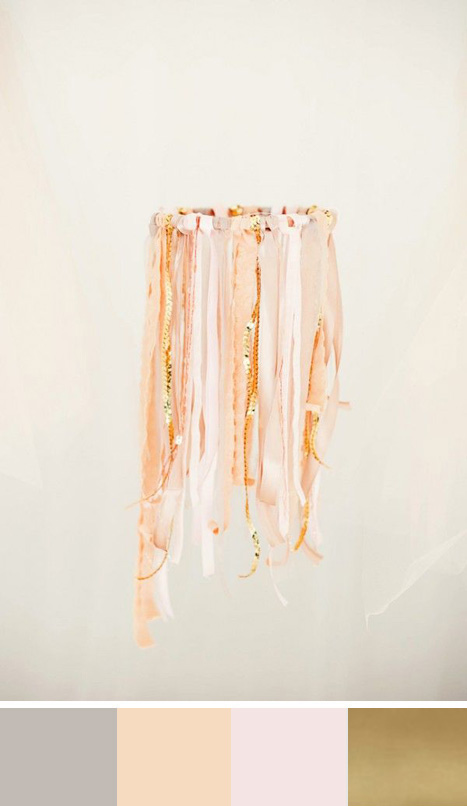 Similar to the palette above, adding a neutral shade of grey to the pastel shades in this color scheme gives it a slightly rustic edge while keeping it sweet and feminine.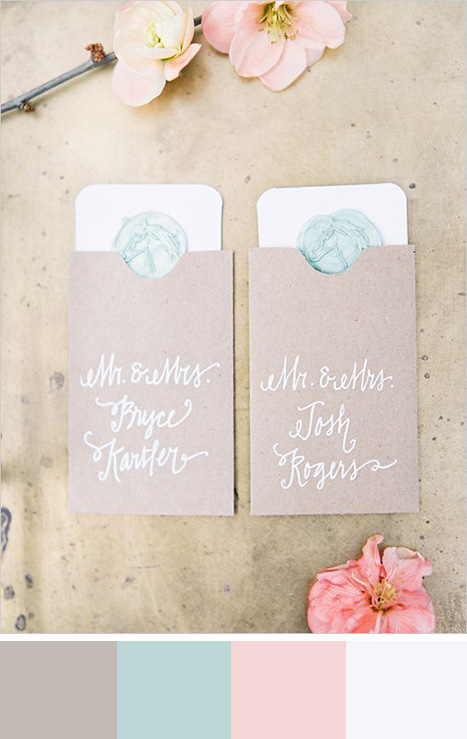 Photo one: etsy.com; Photo two: intimateweddings.com; Photo three: lovevsdesign.com; Photo four: theardentsparrow.blogspot.ca; Photo five: weddingchicks.com