Aimee and Brian didn't set out to have a small wedding, but with many friends and family living out of state who were unable to attend, their guest list naturally pared itself down. But this didn't stop the couple from throwing a big party.
With their friend's entire hazelnut orchard at their disposal, the couple spread out the wedding festivities for a garden party, setting up a large play area for the more than 40 children in attendance. The couple even invited their guests to camp out and join them for brunch the next morning – making for one incredibly relaxed, fun, and festive affair!
Special thanks to June Lion for sending over all the fun photos so we could share them with you today!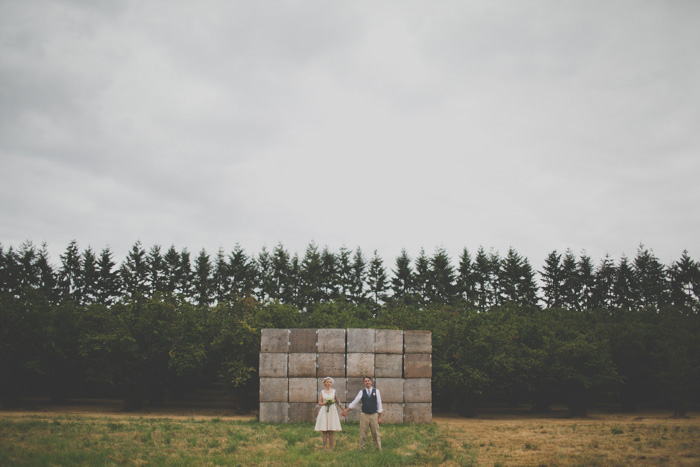 Aimee, 39 & Brian, 44
Location: Oregon City, OR
Wedding Date: July 11, 2015
Number of Guests: 70
Wedding Cost: under $12,000
Wedding Ceremony Location: Hazelnut orchard adjacent to reception location
Wedding Reception Location: A friend's private home. Dinner was served under the giant oak tree in their front yard, with lawn games and intimate spaces set up around their home.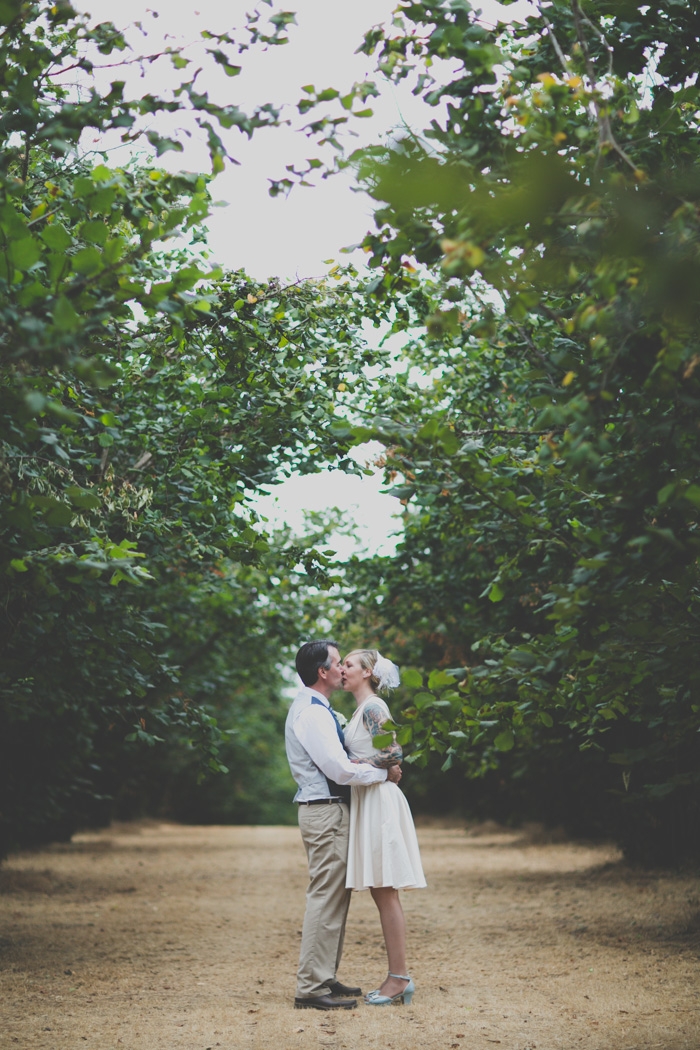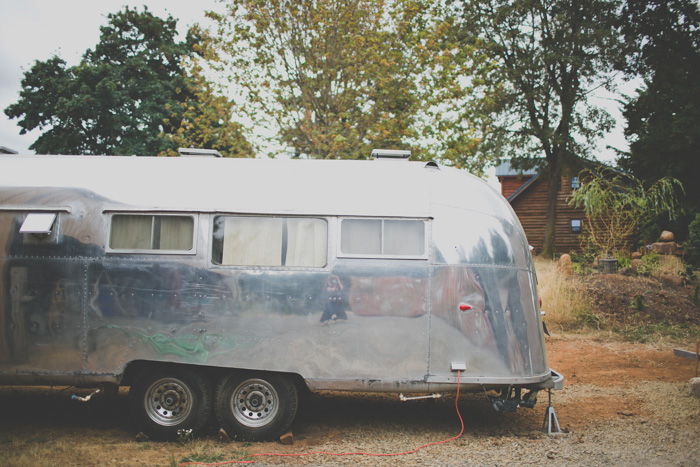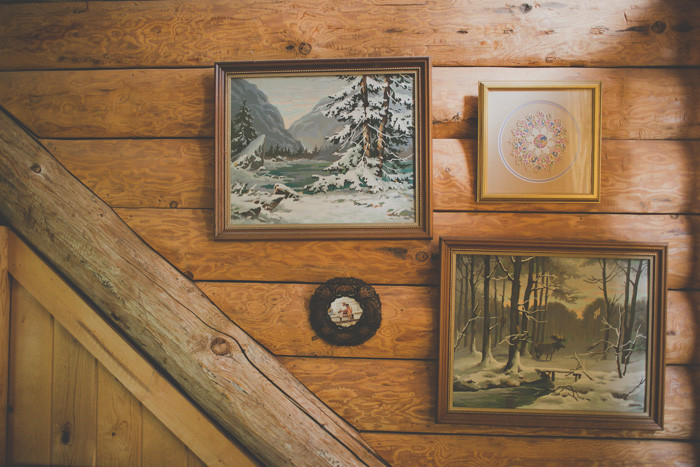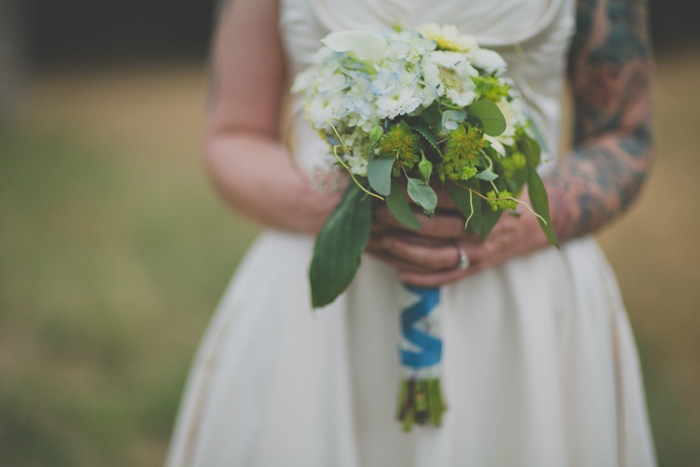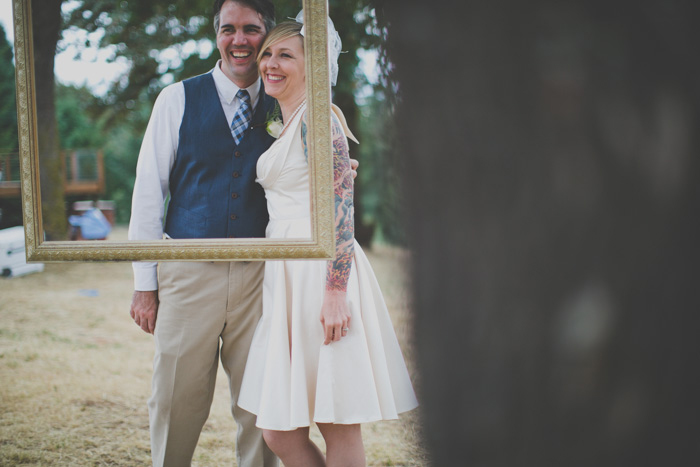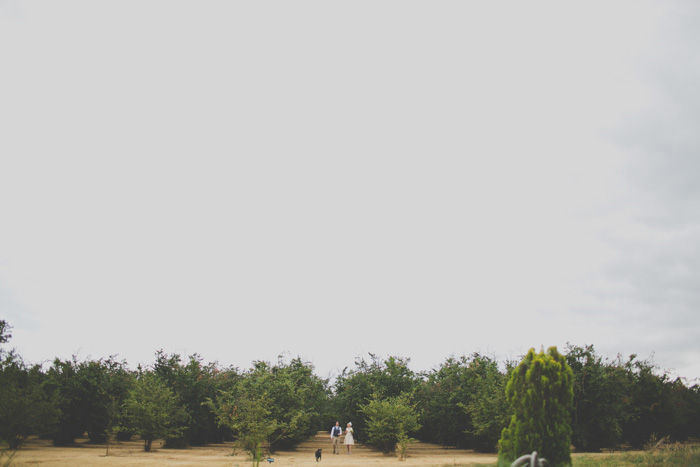 Why did you have an intimate wedding?
We wanted to share this experience with close friends and family somewhere away from the city where the event would be an immersive experience for everyone. Because Brian and I approached this wedding having already lived full lives as single people, our wedding was also a celebration of the blending of our lives together in Portland. We wanted to make sure everyone who was a part of both our lives were able to attend. Because we had both moved to Oregon from other states, many of those people were not able to attend. This was a natural damper on what would have otherwise been a very large wedding.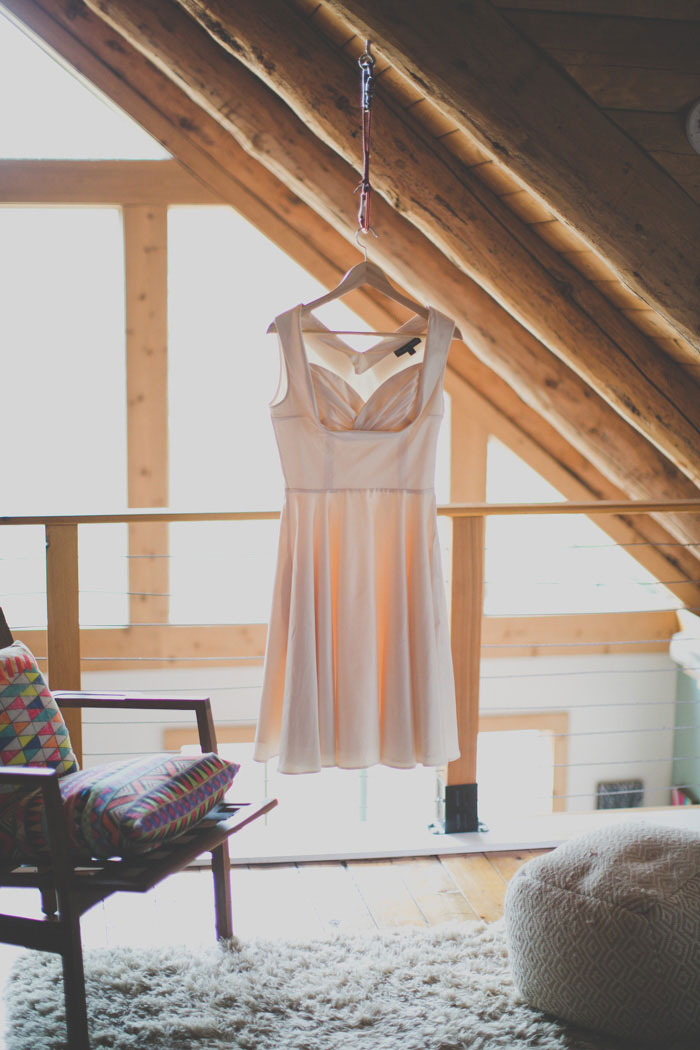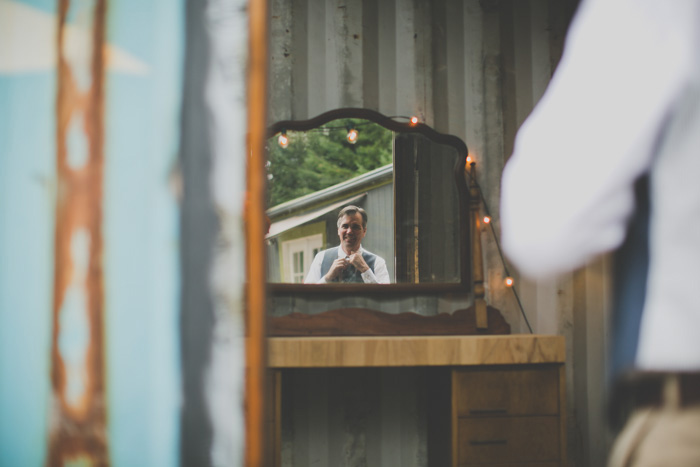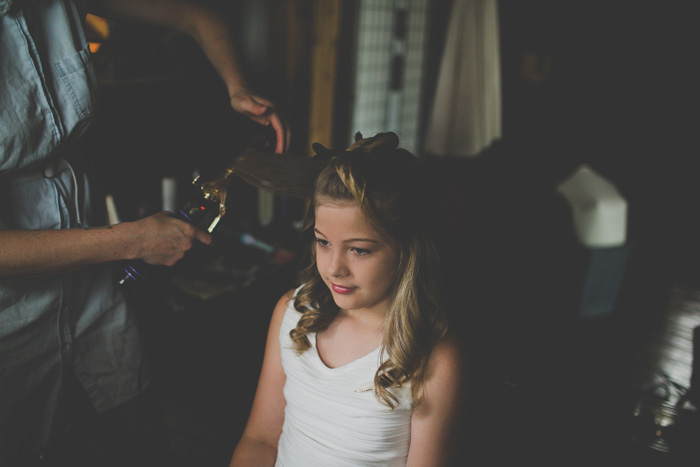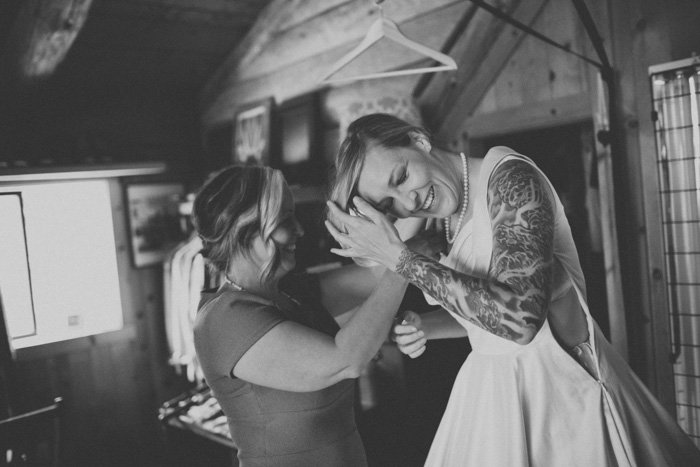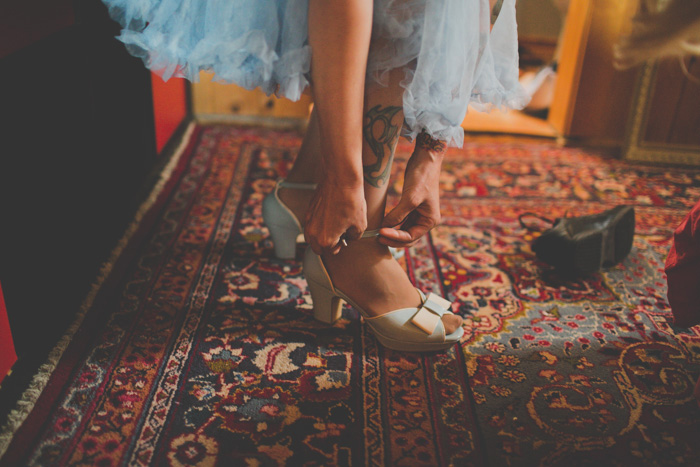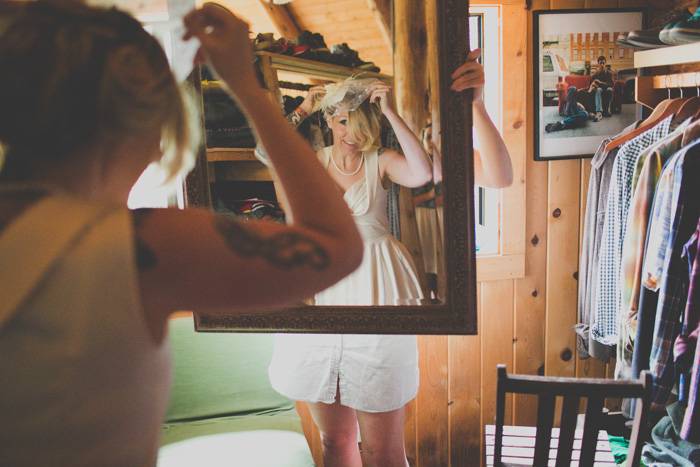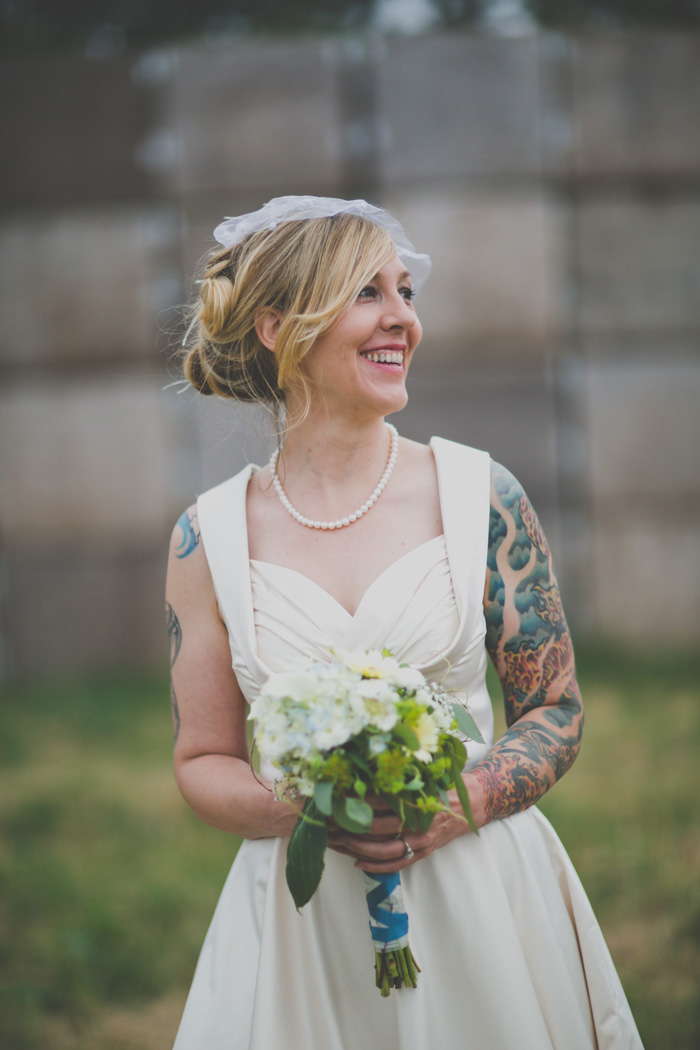 What are some of the challenges that you faced planning an intimate wedding? 
Although we only invited 100 adults, because of the point in life where we and our friends are, there were over 40 children invited! With the addition of all the kids, our 'intimate' wedding was in jeopardy of feeling like a 3-ring circus. We provided lawn games and a full playground for the children, and spread all the festivities out across the grounds so that people could stroll from place to place like a garden party.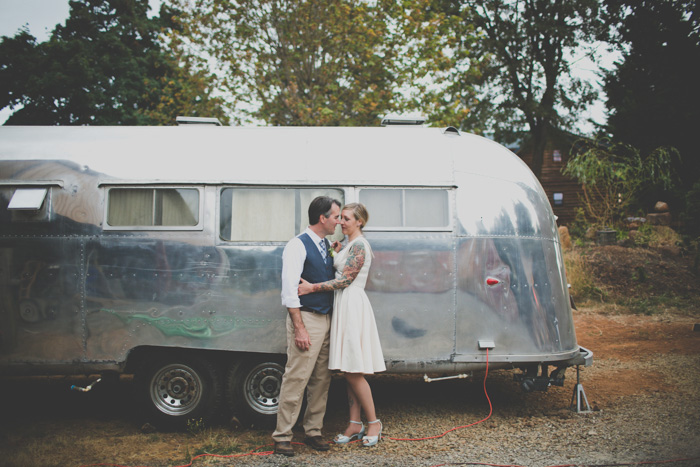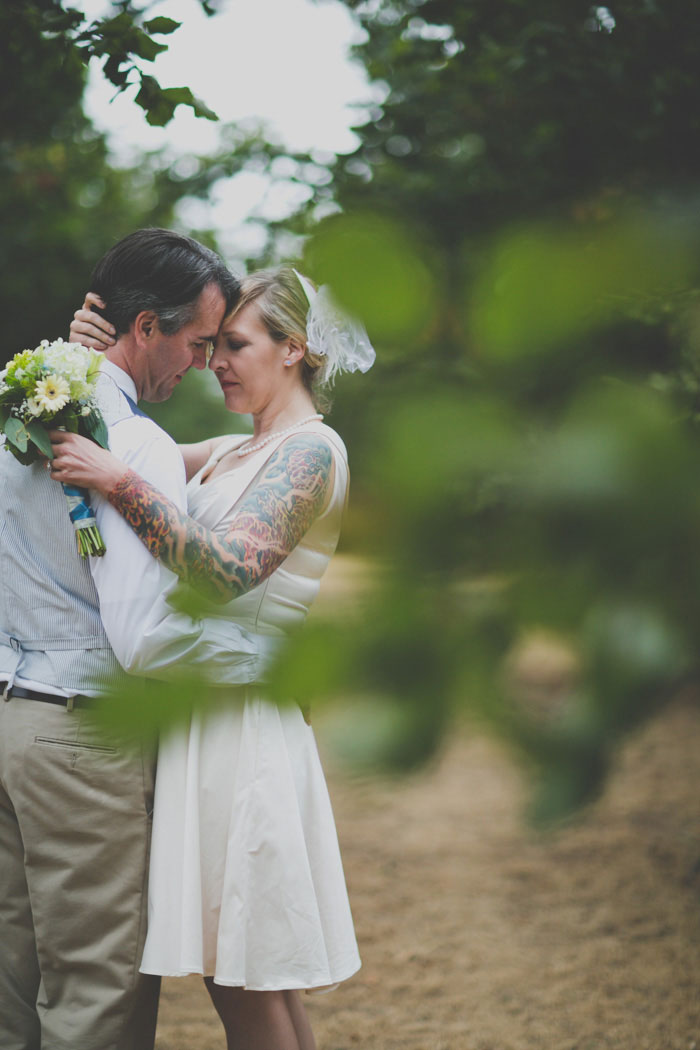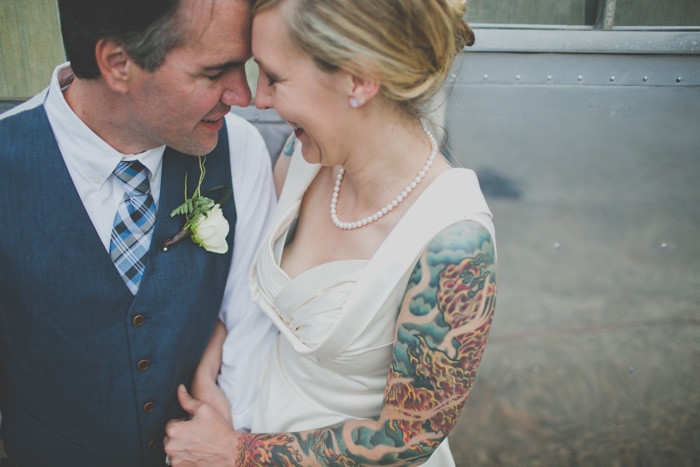 Was it difficult to pare down the guest list?
Because our parents' generation are getting up there in years, a lot of them were not able to travel to attend the wedding, so the list was pared down naturally by the fact that so many of the people invited lived out of town.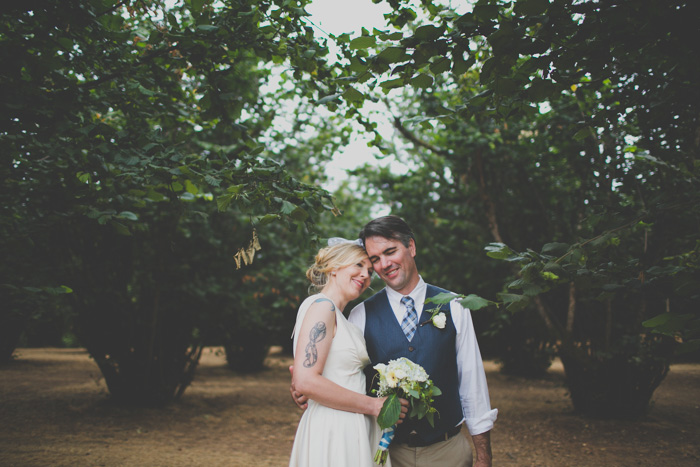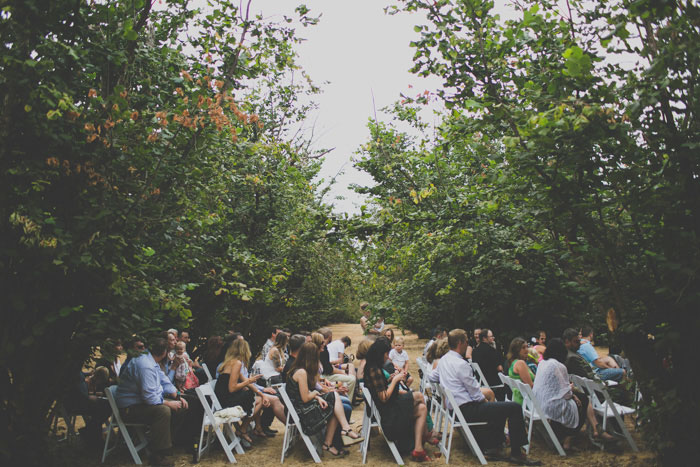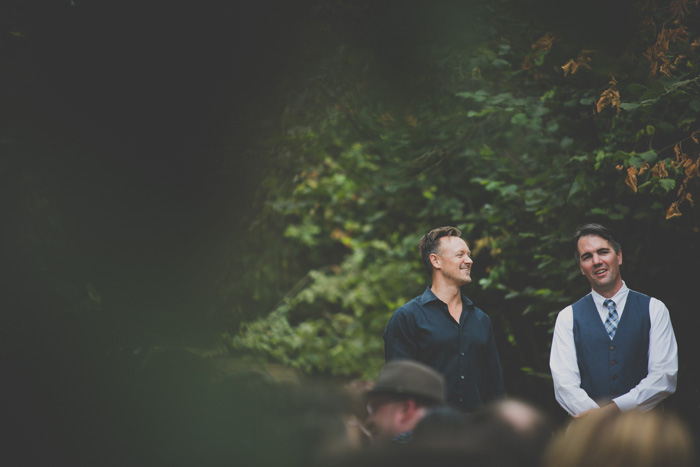 Did you have any 'issues' with the small guest list from friends and family? If so, how did you address them?
Nope! Thankfully both our families and all of our friends are just a bunch of really cool people.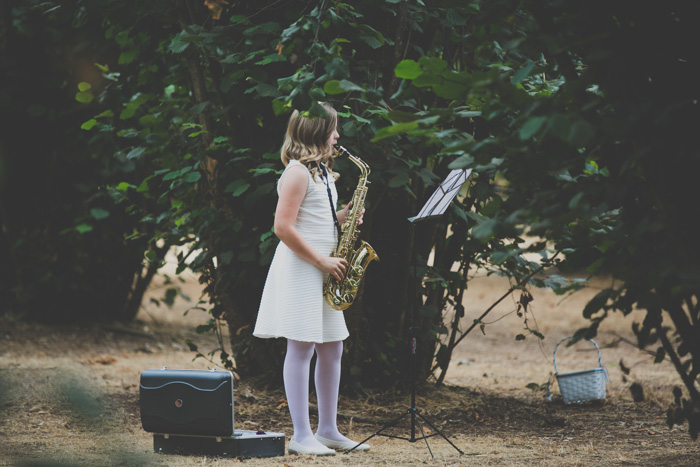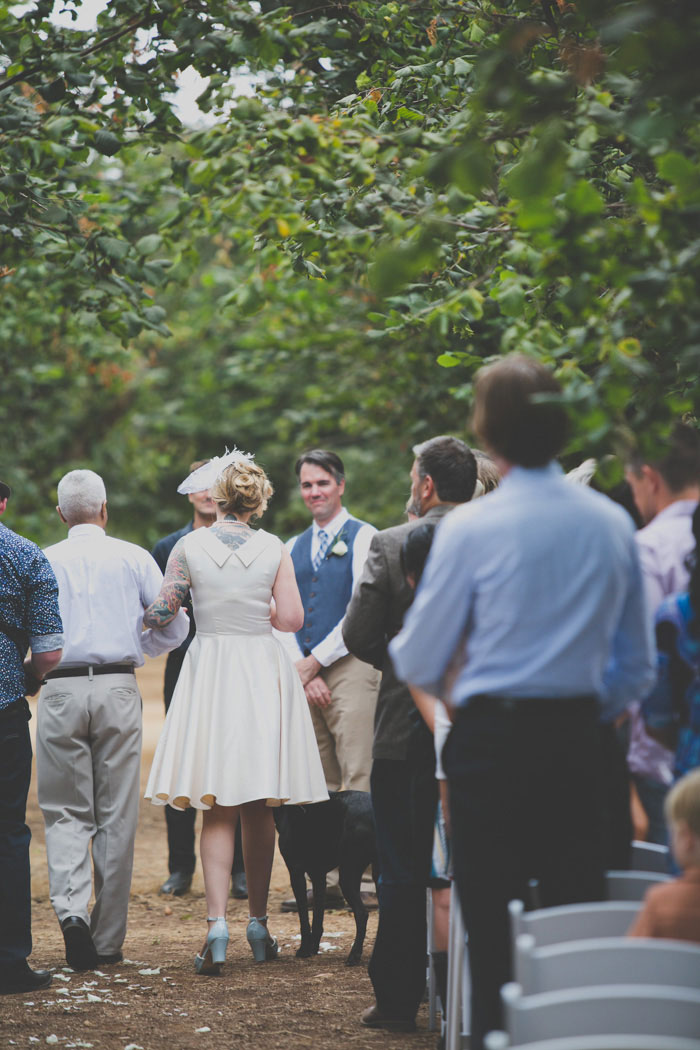 What were the highlights of the ceremony?
My daughter played the bridal march on the saxophone to start the ceremony, and then played the Star Wars theme to close it!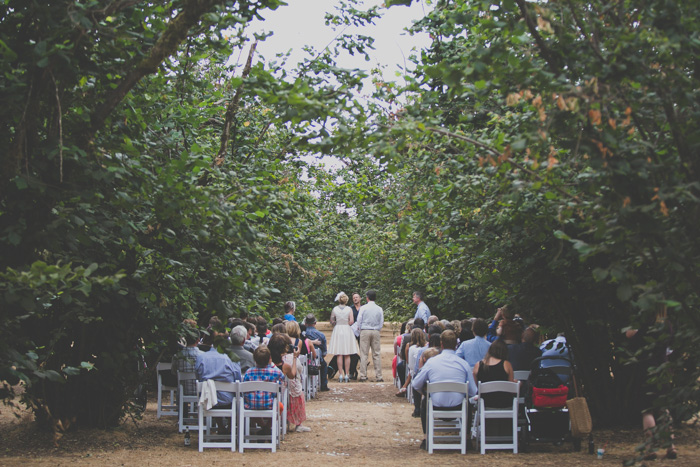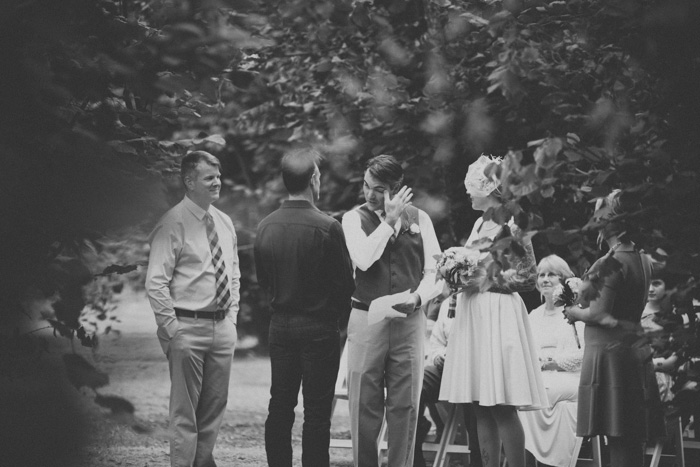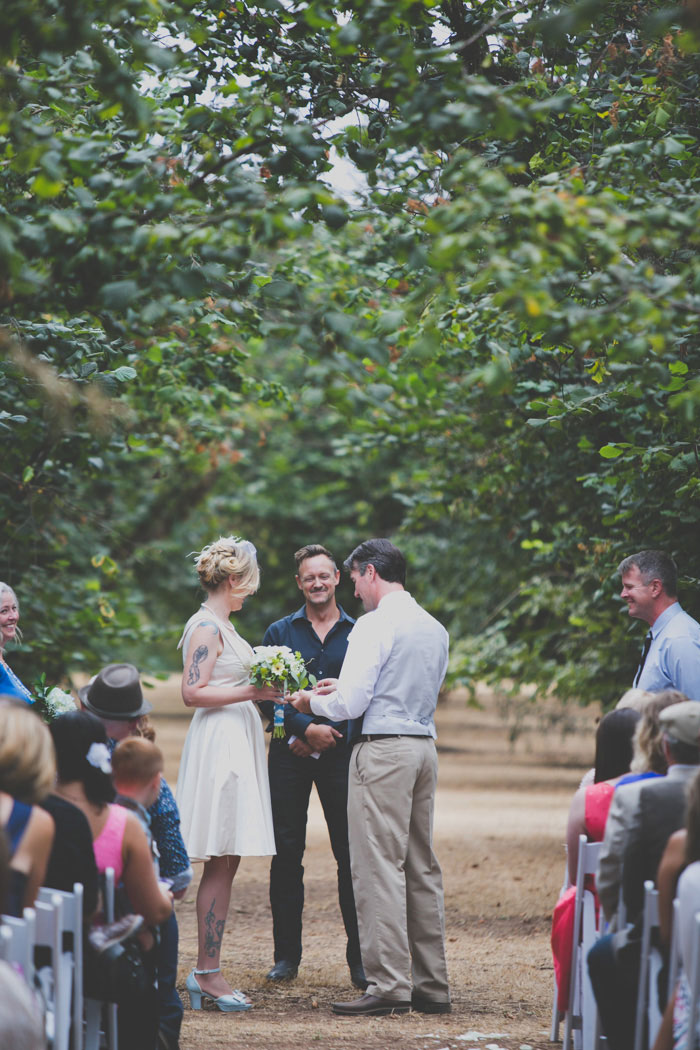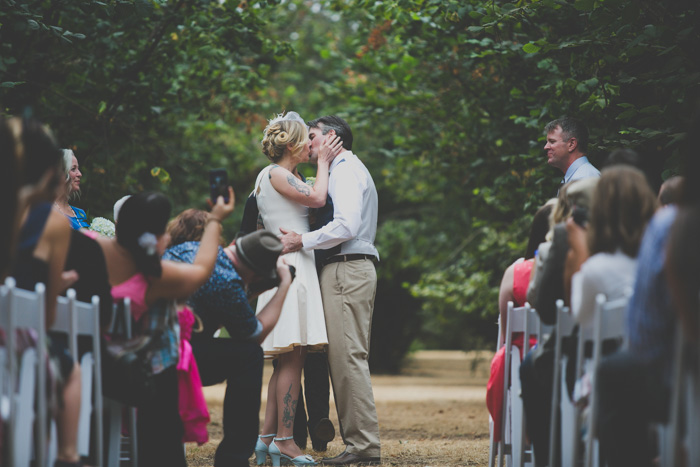 What were the highlights of the reception?
The food and the wine! We splurged on our wine budget. I did the website for Steve Goff wines in exchange for a few cases of his lovely Shea Valley Pinot Noir. We served that with dinner and served his rosé before the reception along with beer, a local white wine, and lots of non-alcoholic beverages.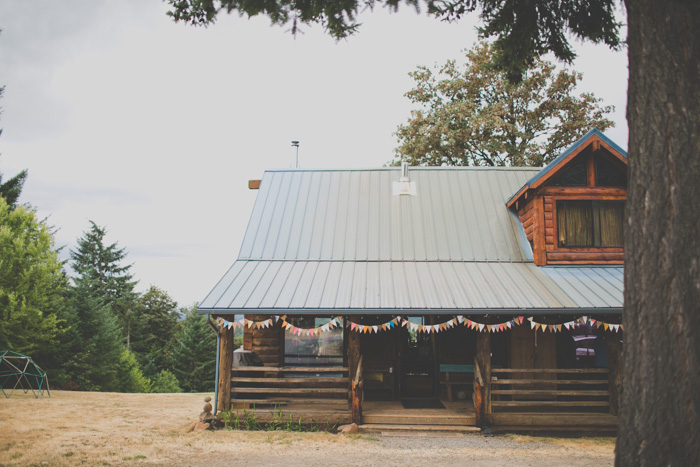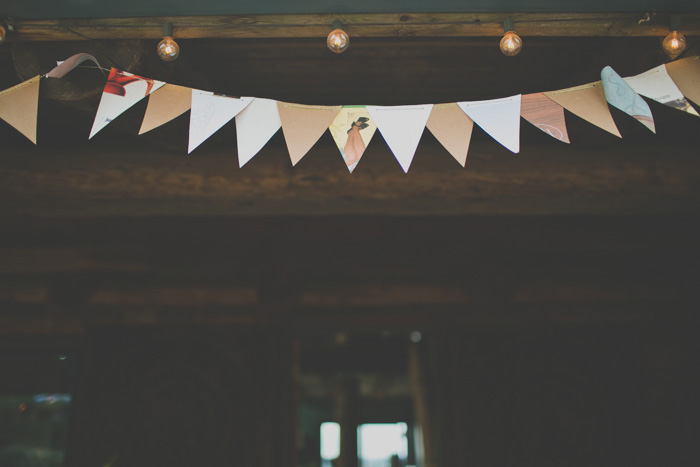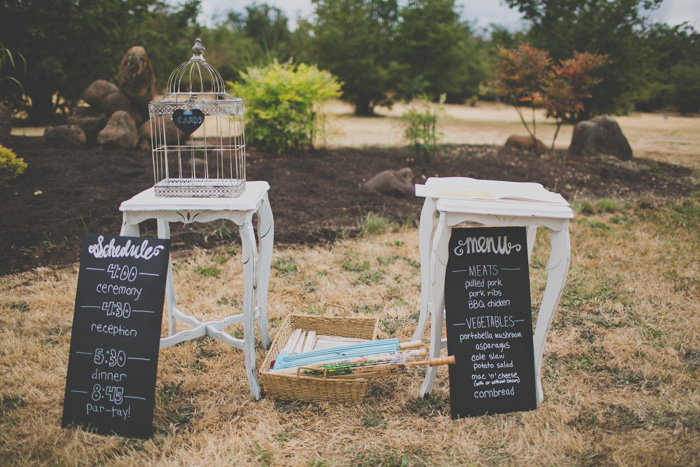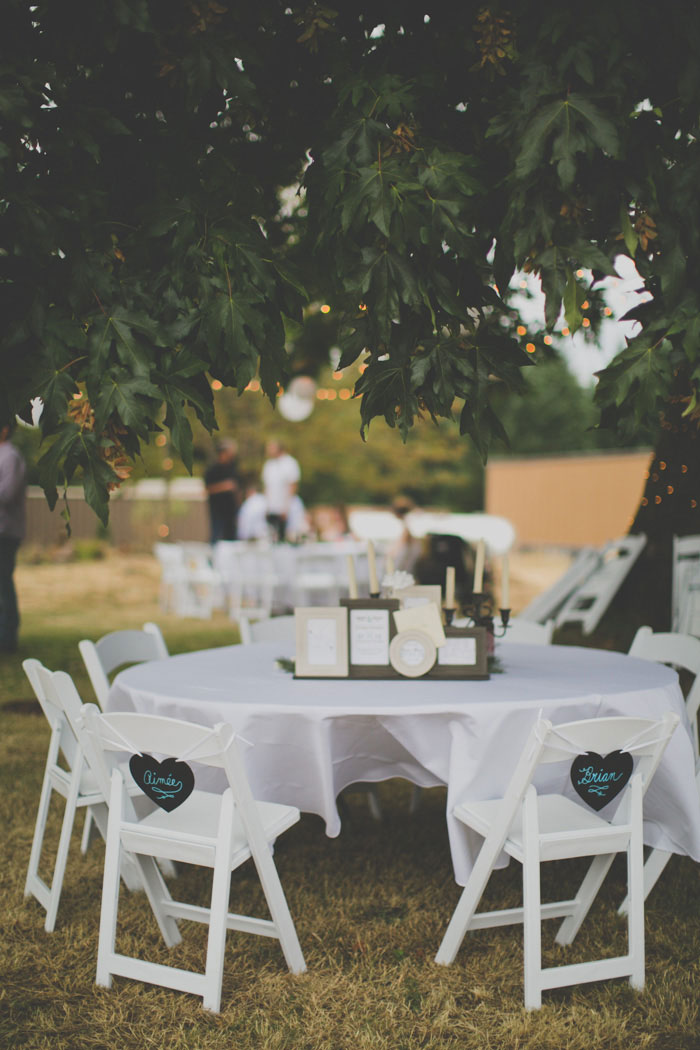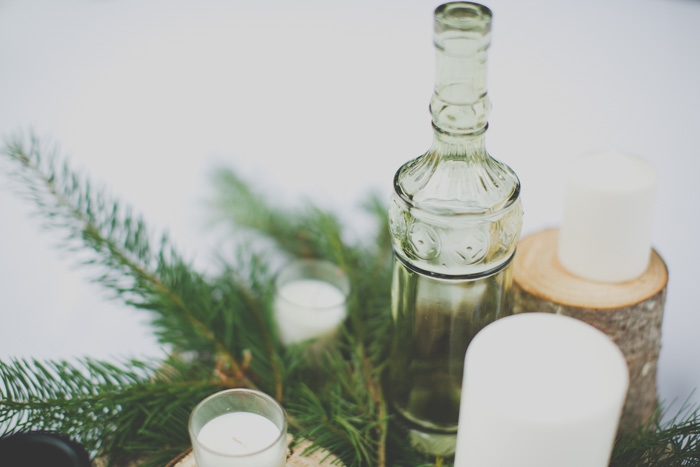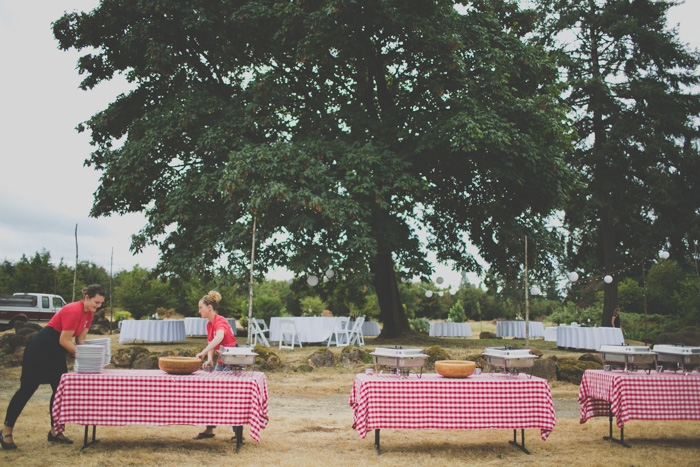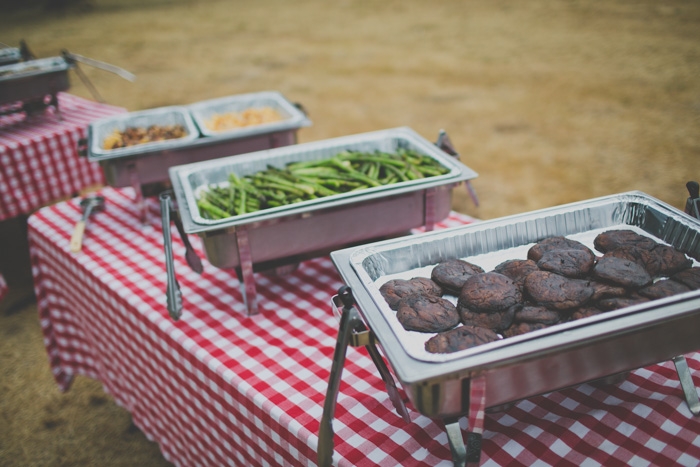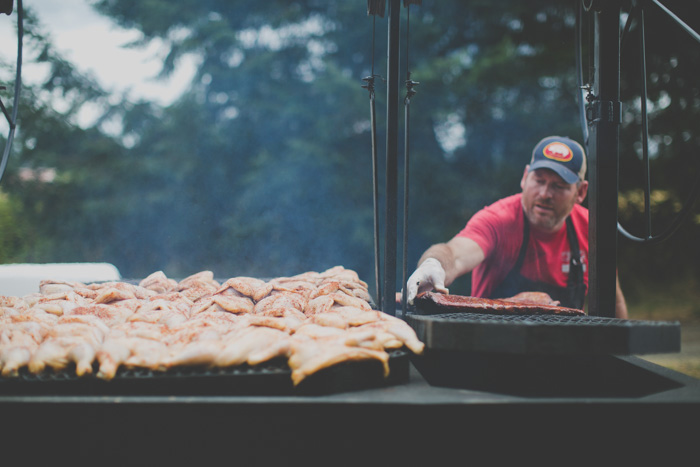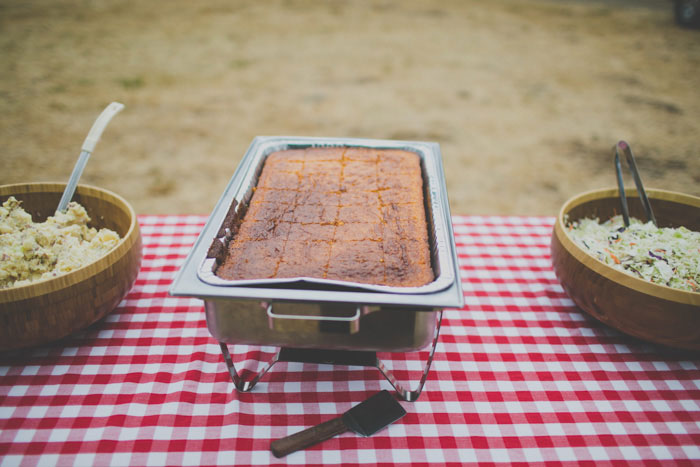 What was the best thing about having an intimate wedding?
We were able to visit with everyone. Because we had an entire hazelnut orchard at our disposal, we invited guests to camp out and have brunch with us the next day. Having people camp out allowed us to extend the party as late as we wanted, and brunch the next morning served as an opportunity to catch up with people in a quieter moment.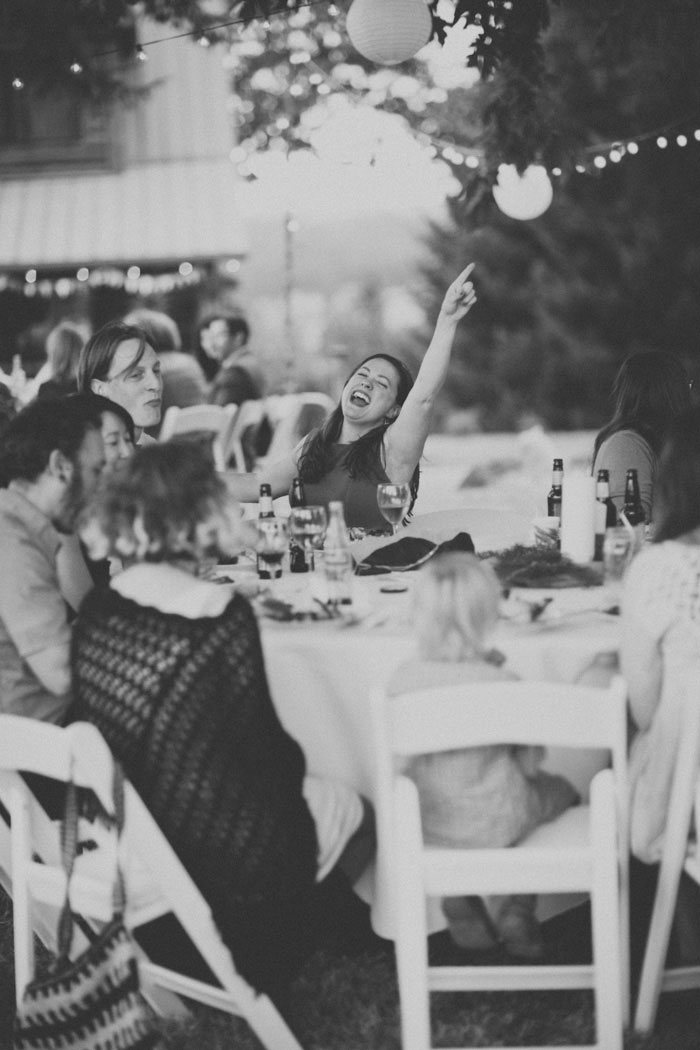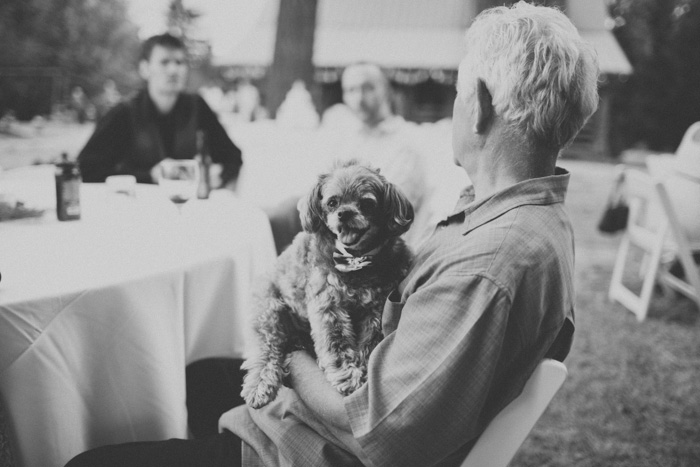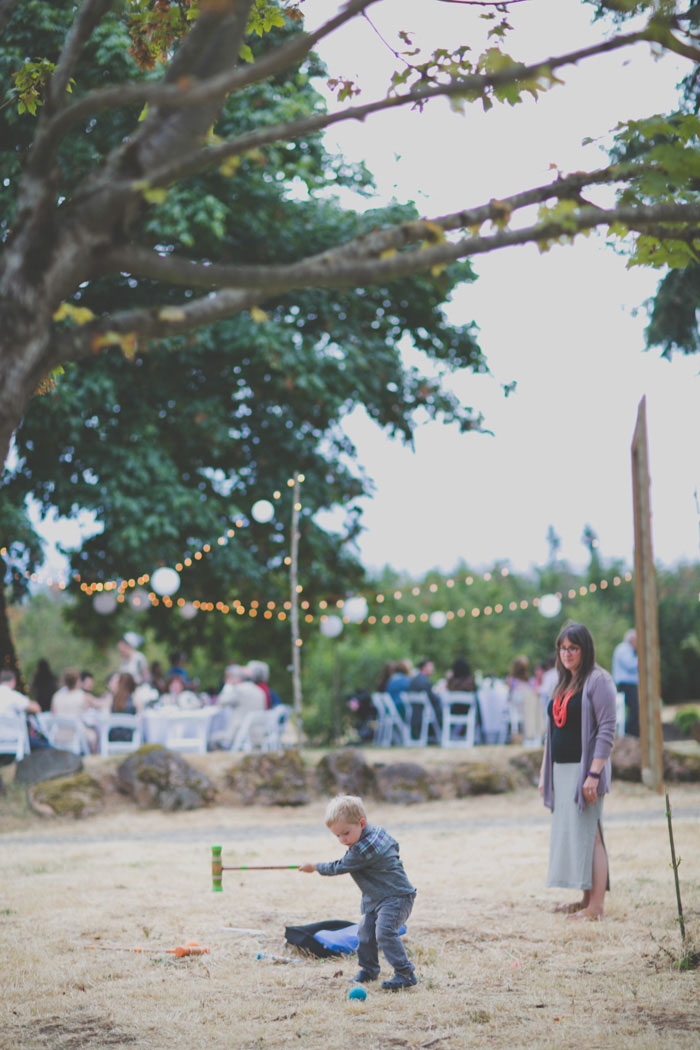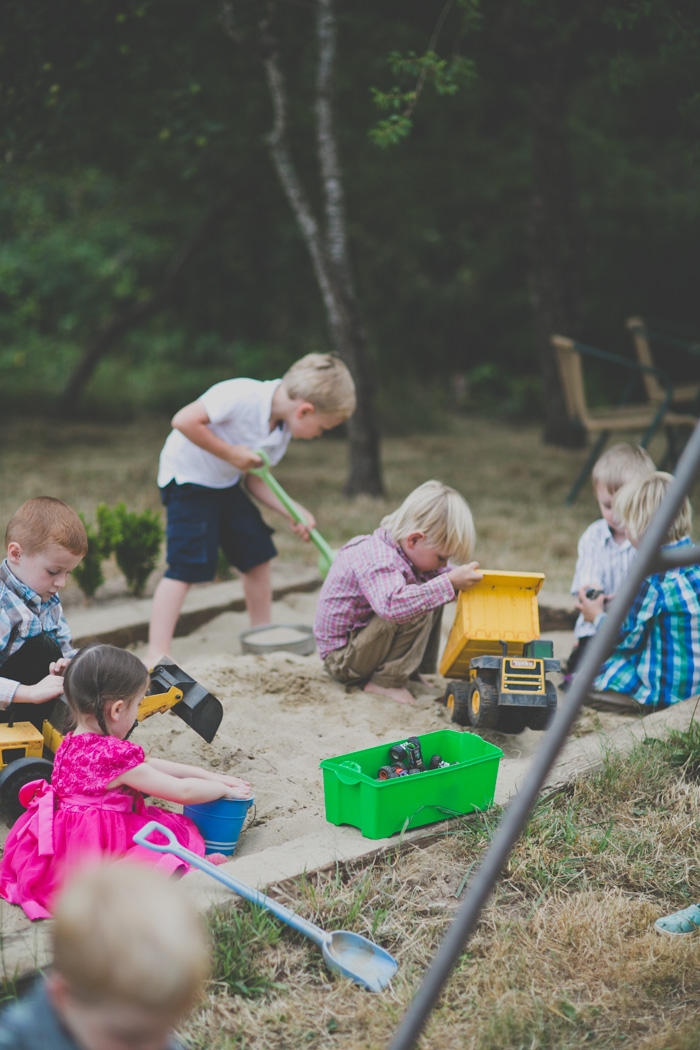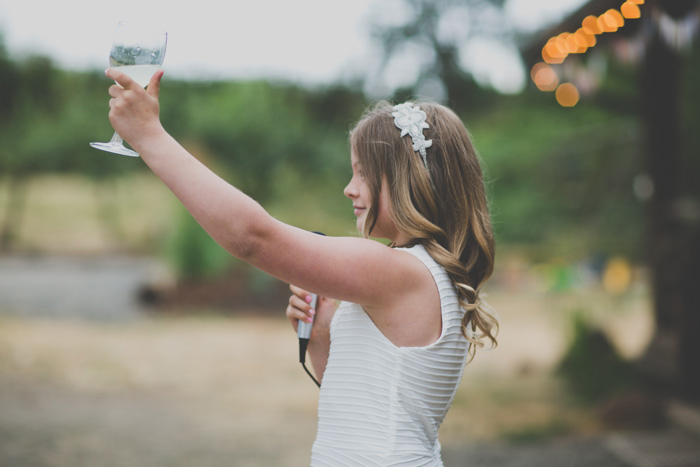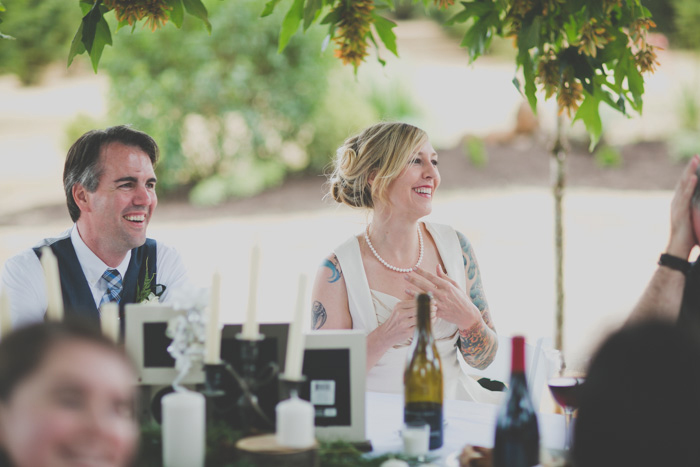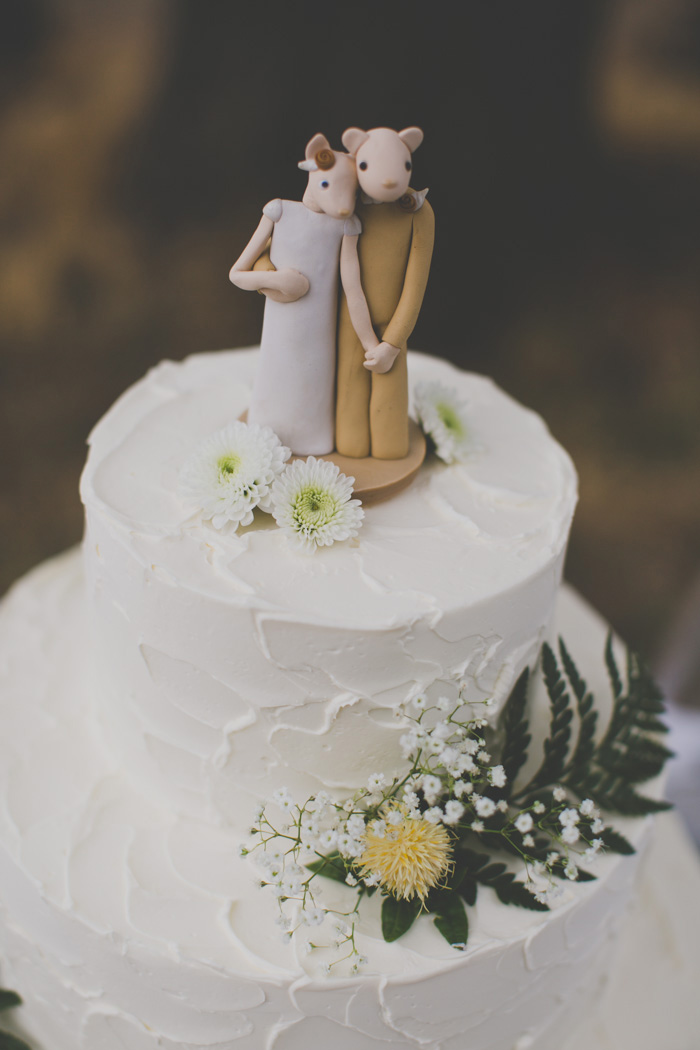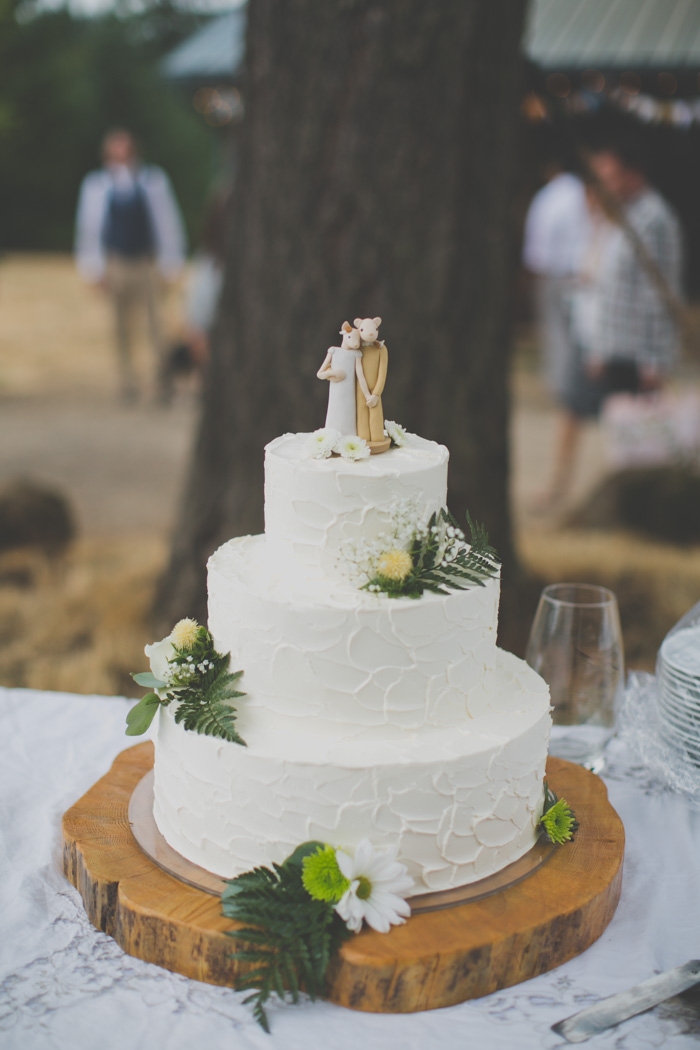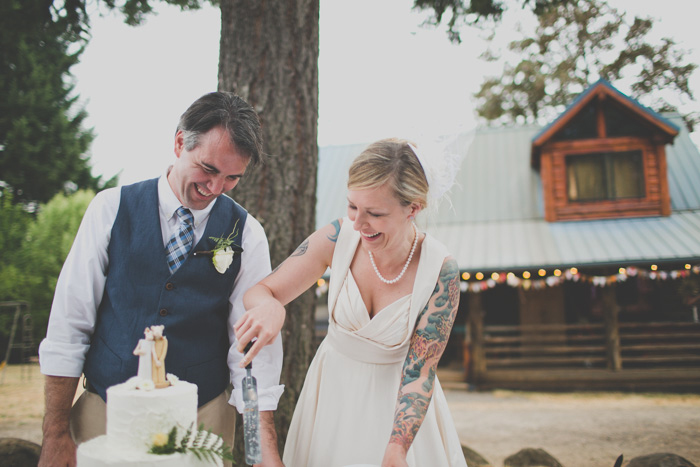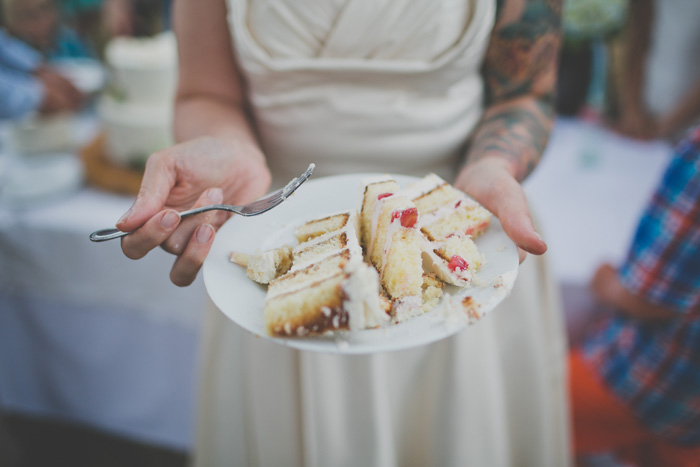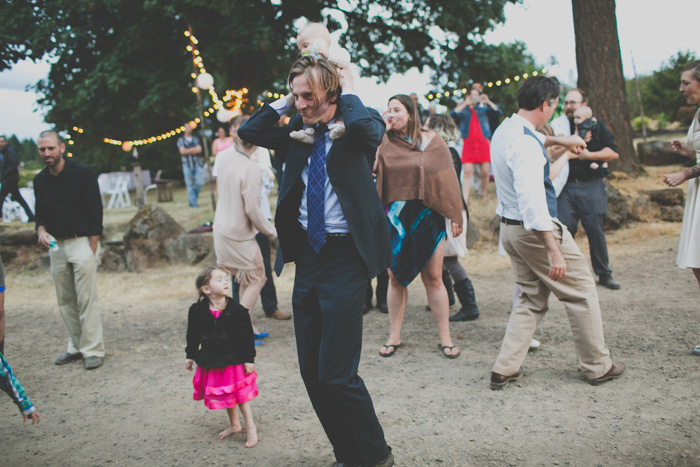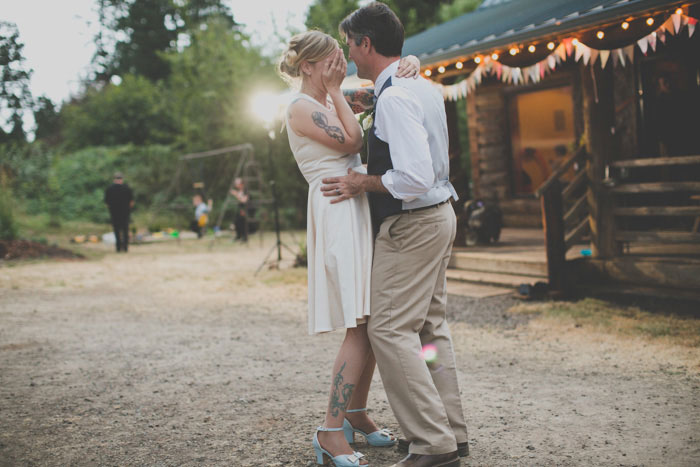 What advice do you have for couples who are considering an intimate wedding?
Intimate and formal don't go together very well. In theory, everyone who is at your wedding knows everybody else. Even if they don't (think +1), you don't want them to feel left out by the formal vibe of the evening.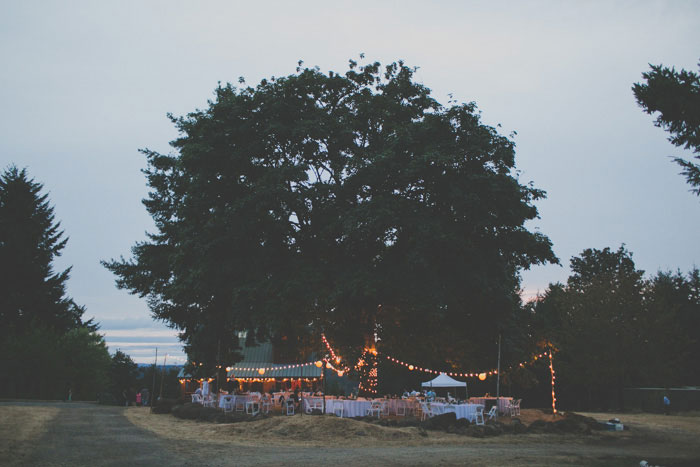 Vendors:
Photography: June Lion
Dinner: Pine Shed Ribs
Cake: La Jaconde
Wine: Stephen Goff
Dress, Veil and Shoes: Modcloth
Hair: Rene Dejarnatt
Flowers: Tiffani LeClair (maid of honor)
Decorations and Centrepieces: DIY the Bride, Groom, and loving family who showed up early
Officiant: Randy Dittmar
Music: DJ Cotton Candy
Processional Music: Savannah Danger
Rentals: Peter Corvallis
Airstream: rented from Silver Bullet Charters