Working full-time and pursuing her master's degree, Ali knew planning a large wedding would be too much for her to handle. Add to that the desire to keep costs low and things as simple as possible, and the decision to have an intimate wedding with immediate family only was an easy one for her and fiancé Gage.
The couple, along with their guests, arrived in Savannah the night before the wedding and enjoyed dinner out as well as breakfast together before exchanging their vows in a short, traditional ceremony in the back gardens of the historic Gastonian B&B. They celebrated their nuptials with a sweet photo session – with their photographer Katie of Catherine Ann Photography – around the picturesque streets of Savannah, and ended their perfect day with cake and champagne in the parlor.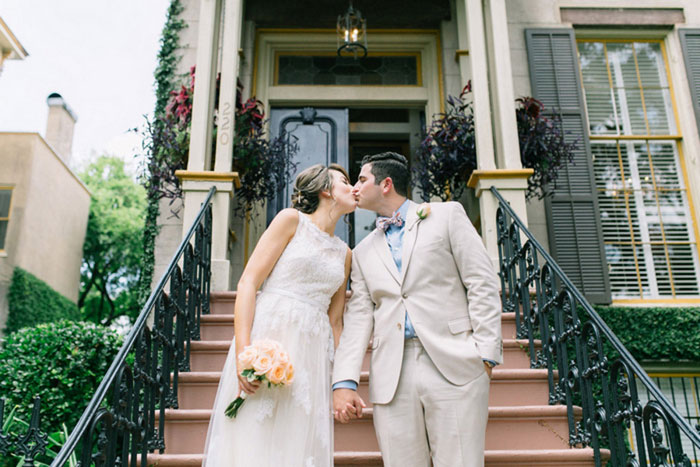 Ali, 24 & Gage, 25
Savannah, GA
Wedding Date: June 30, 2015
Number of Guests: 7
Wedding Cost: $4,000 (not including rings)
Wedding Ceremony Location: The Gastonian
Wedding Reception Location: The Gastonian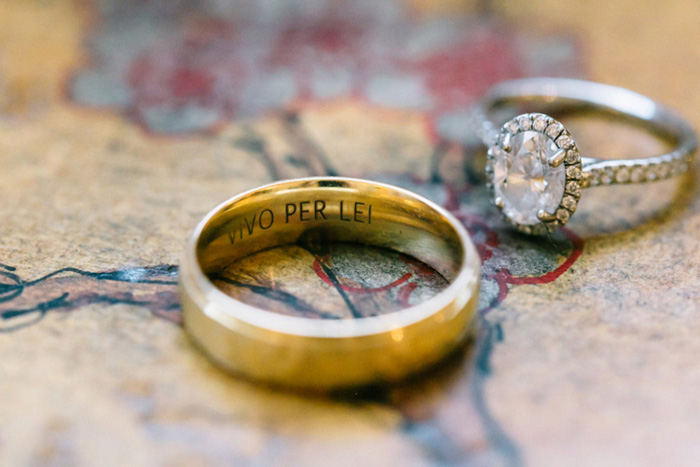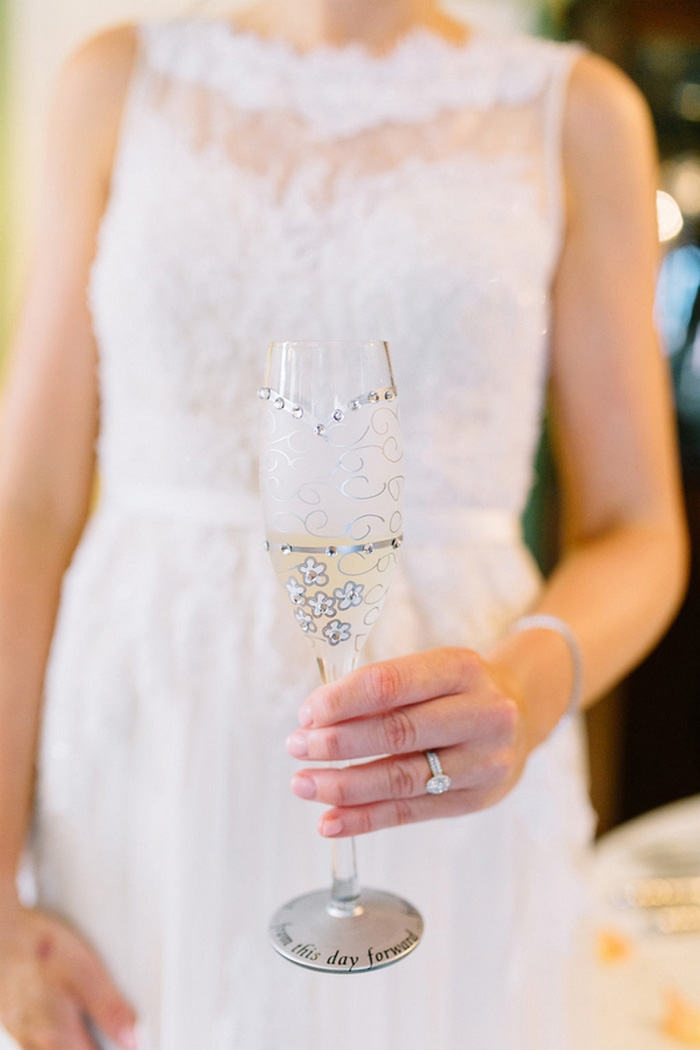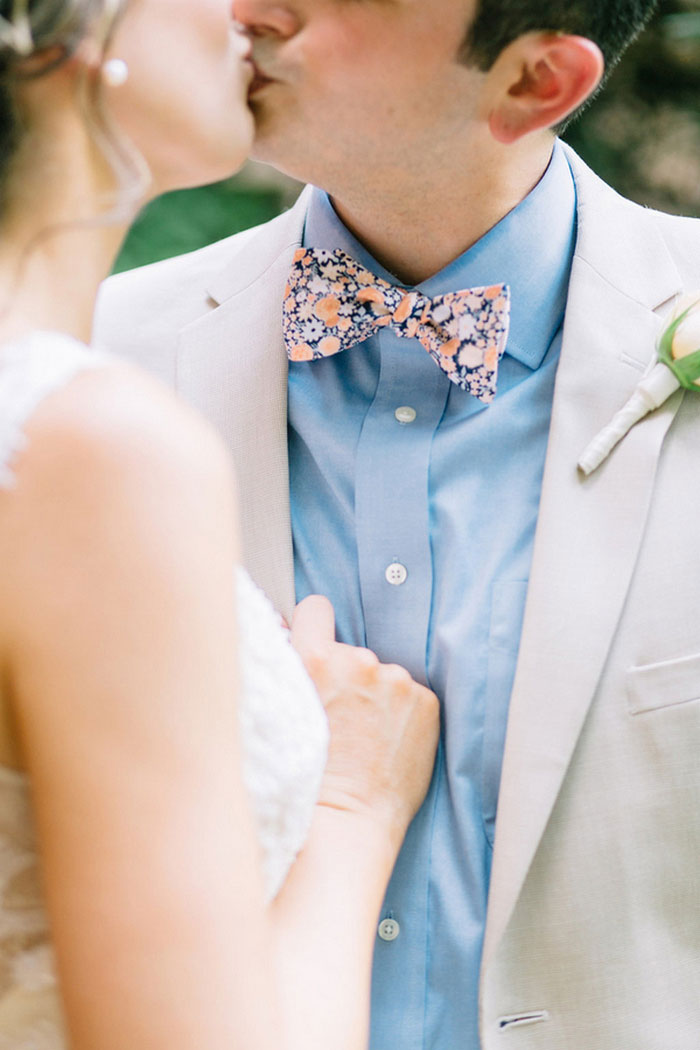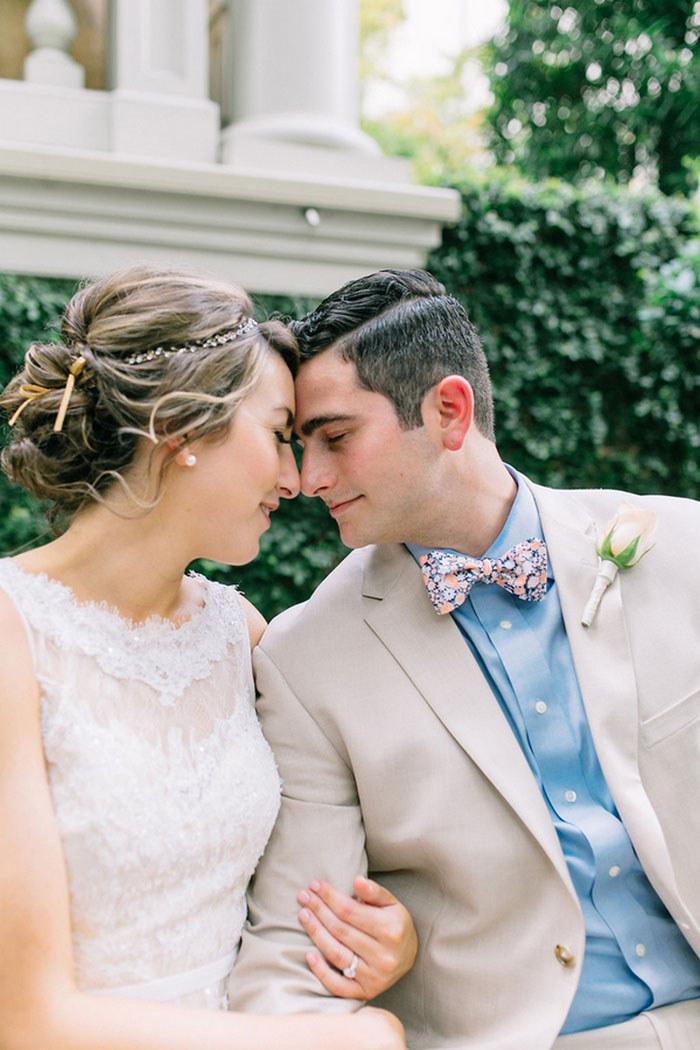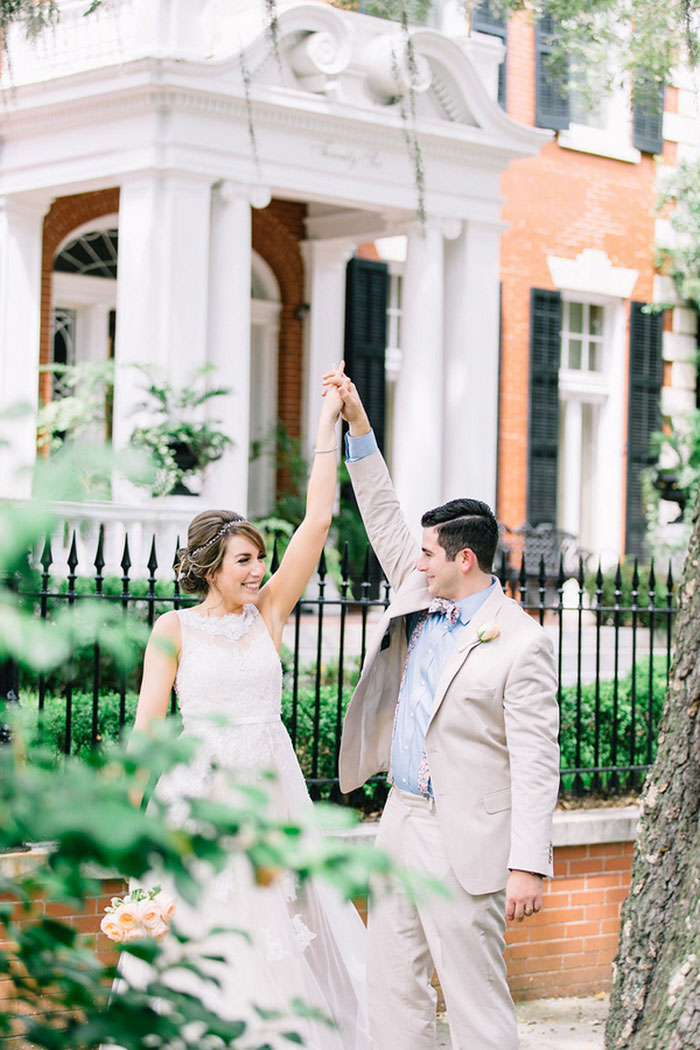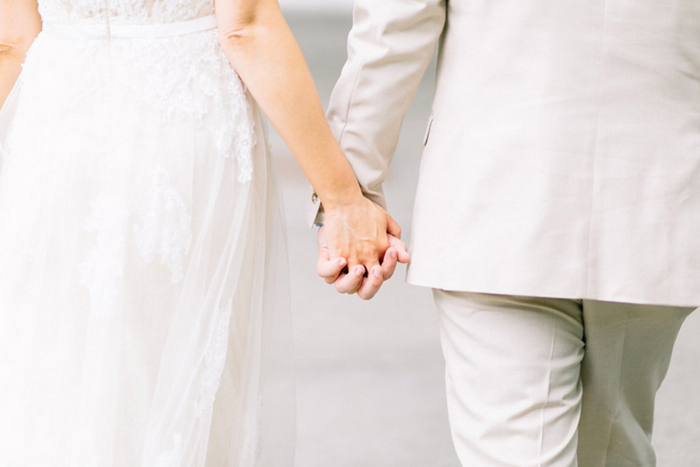 Why did you have an intimate wedding?
First of all, Gage and I had been together for about 5 years and living together for most of that time. We were initially planning a larger wedding, but once it was time to make decisions on the details, I realized how much I didn't want to do it all – we were already engaged for over a year, at this point. I work full time and am pursuing my master's degree, so it was too much to add planning a wedding on top of that.  We also didn't want to spend a lot of money on just one day, especially because we were already practically a married couple. Because we kept the wedding small and simple we've been able to pay off credit cards and student loans much quicker and are saving to buy our first house. Simplicity, cost, and our priorities were the three main factors in our decision to have an intimate wedding.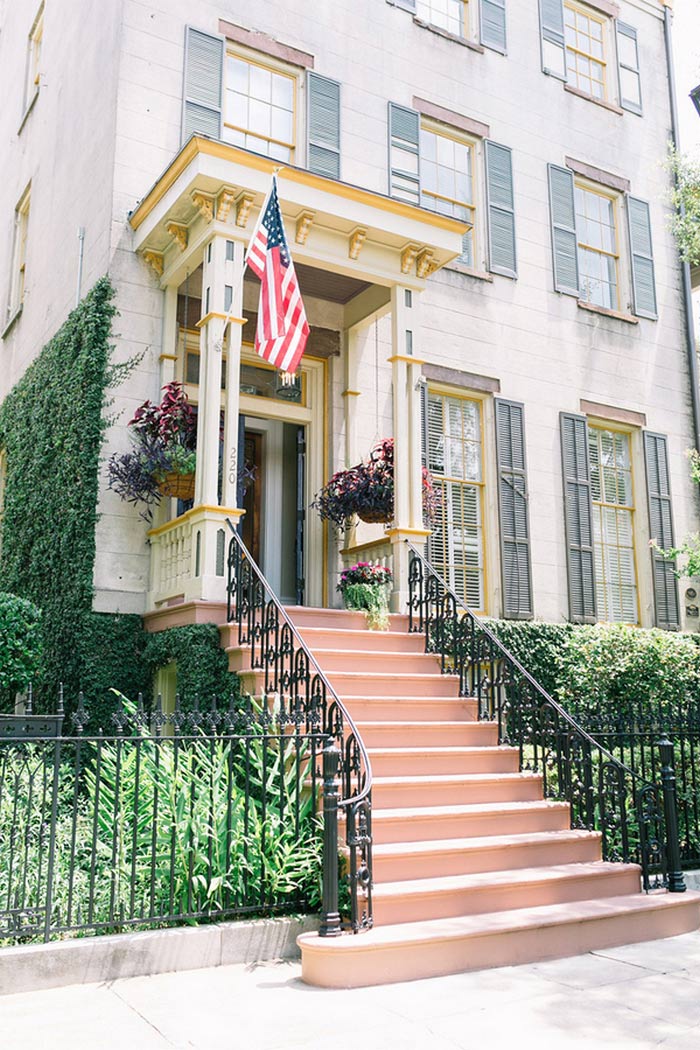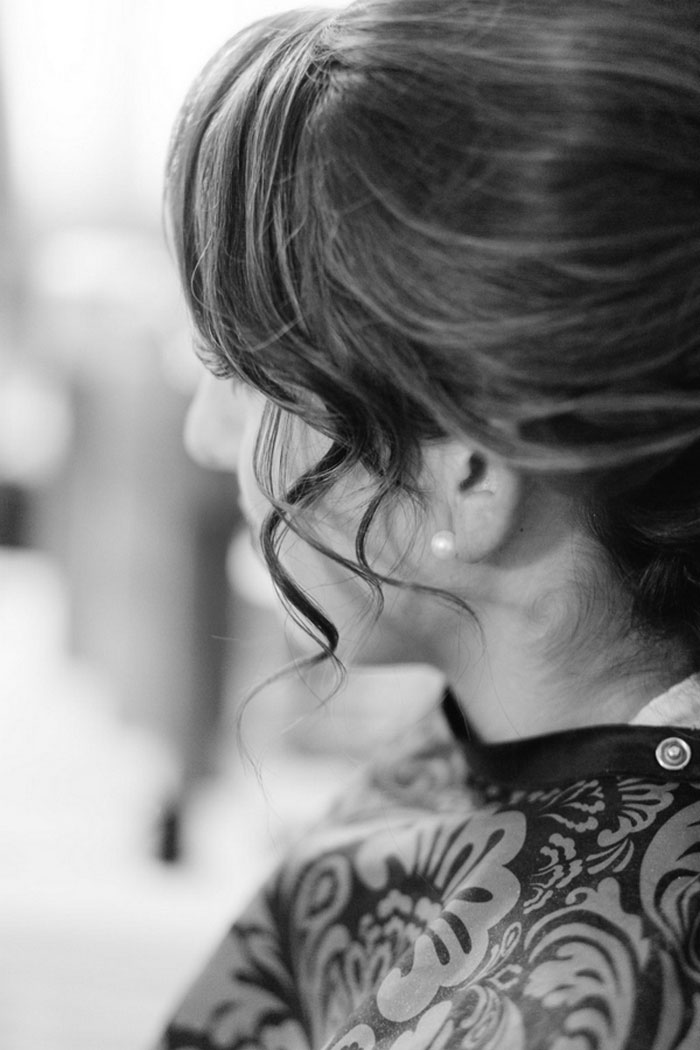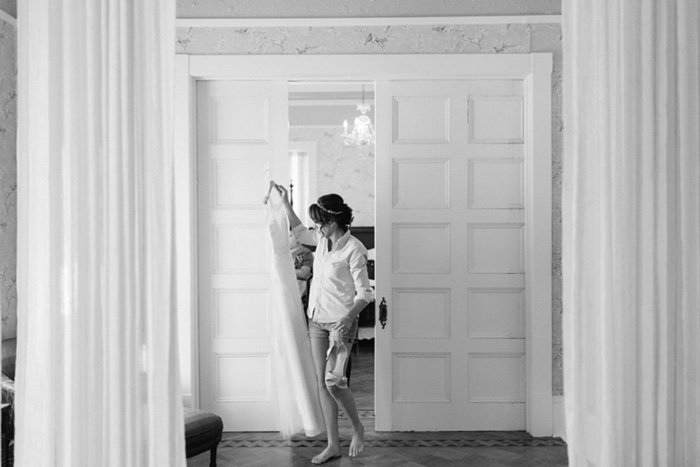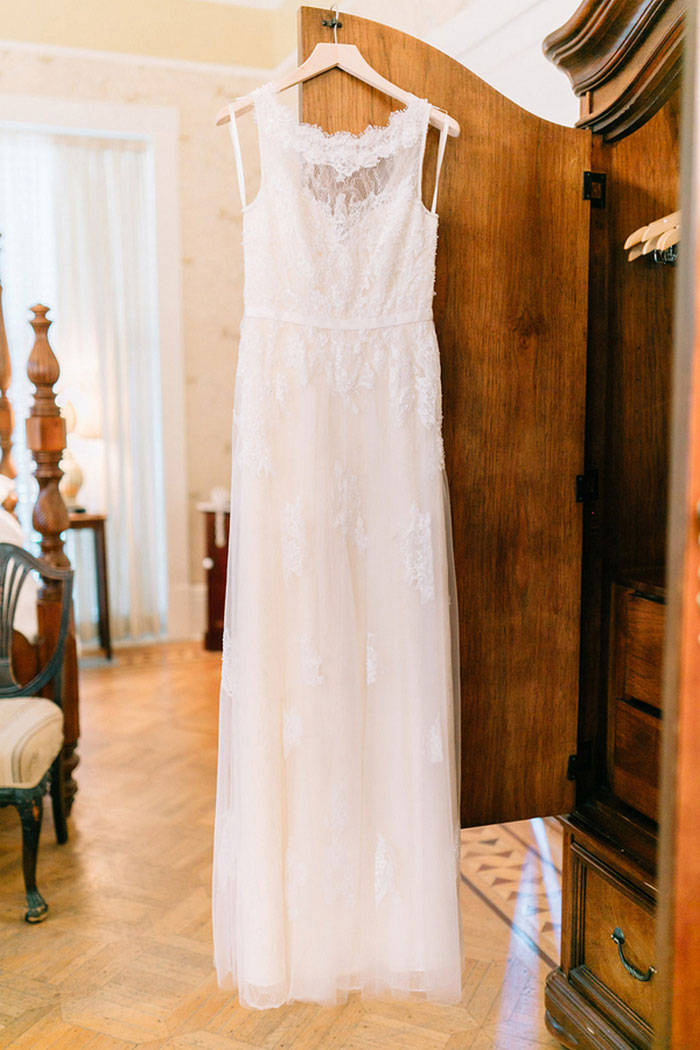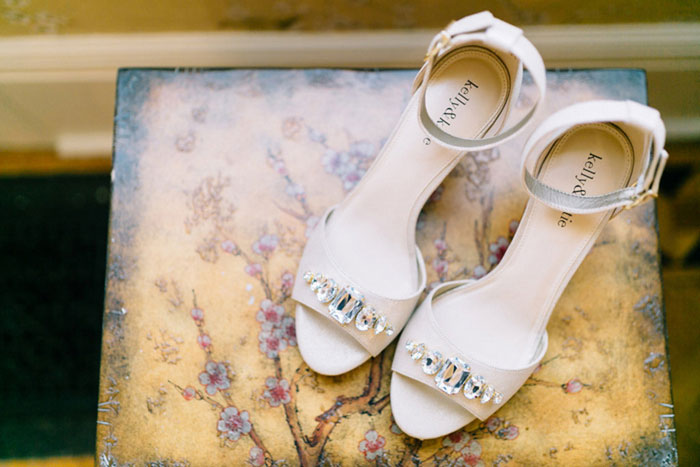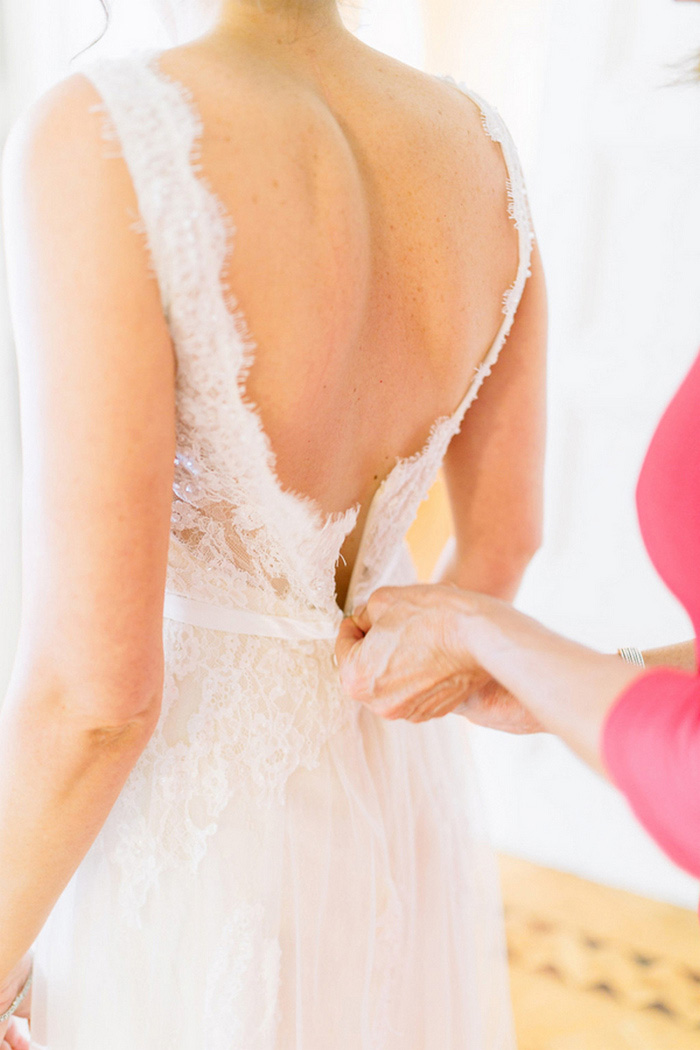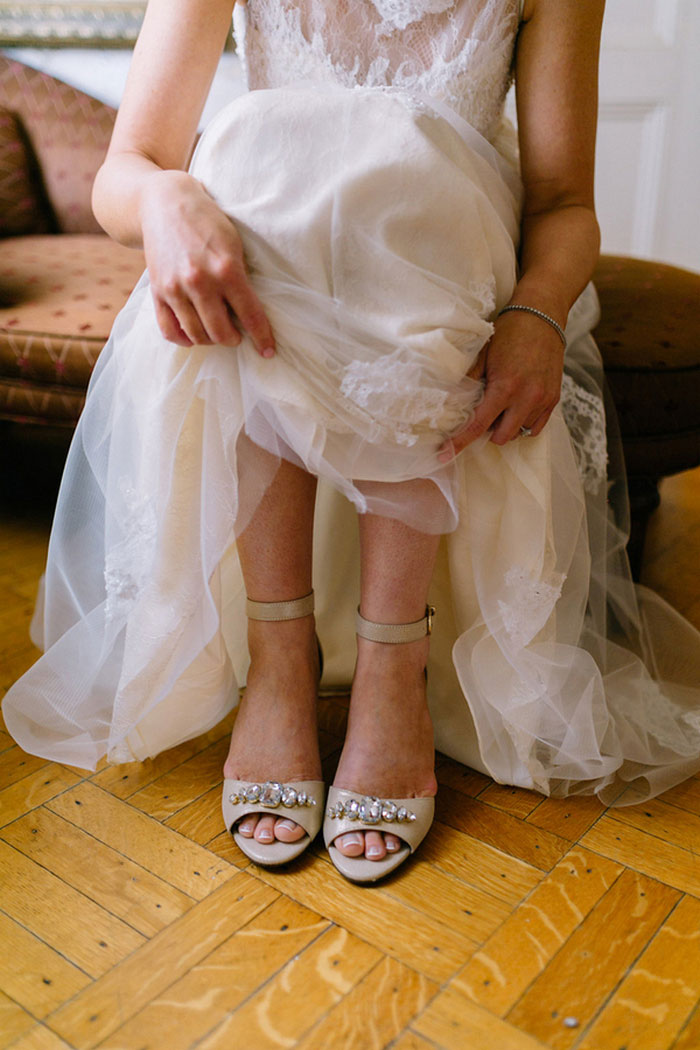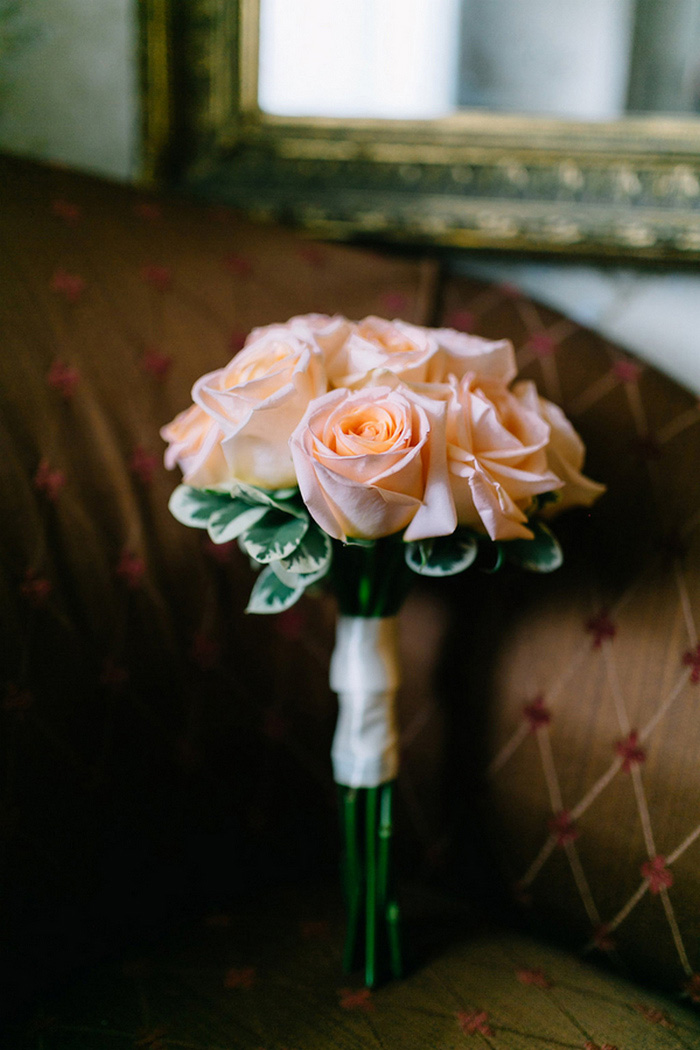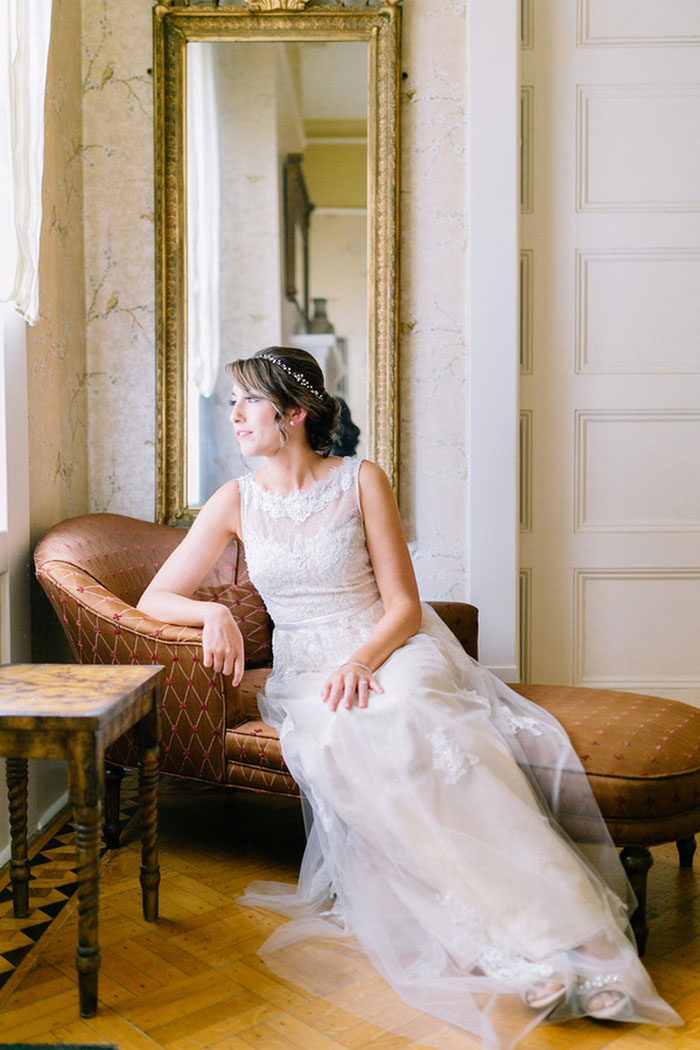 What are some of the challenges that you faced planning an intimate wedding?
It truly was not that challenging at all. I would only mention that because we are not from the Savannah area, I had to do a lot of research on vendors such as photographer, makeup, and hair. The Gastonian was fantastic in that they provided several great recommendations for these vendors and also took care of the flowers and the cake, which made the process totally simple!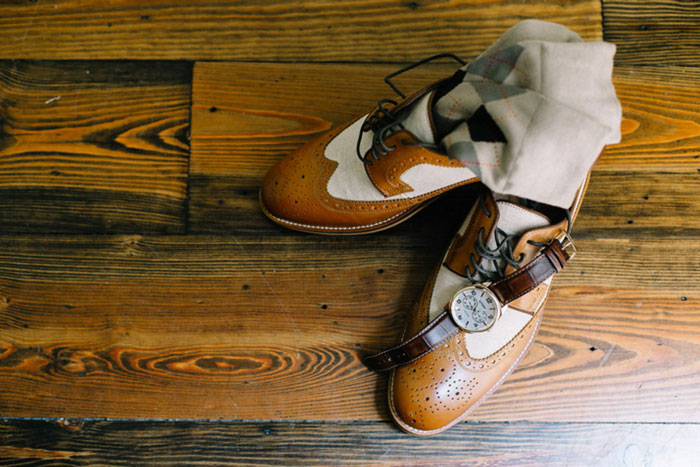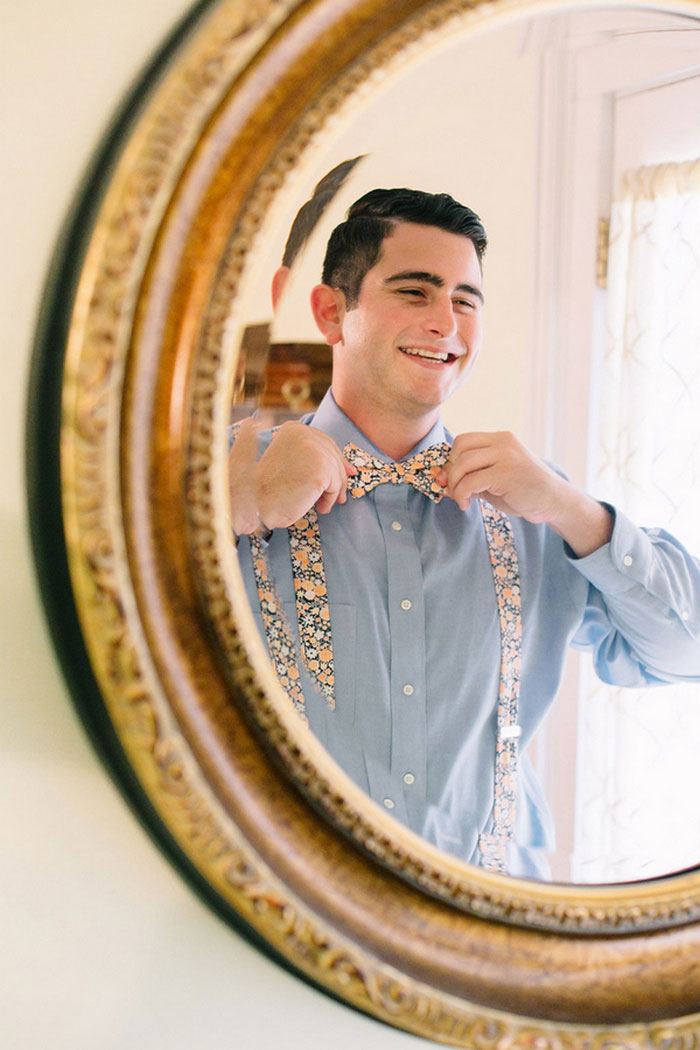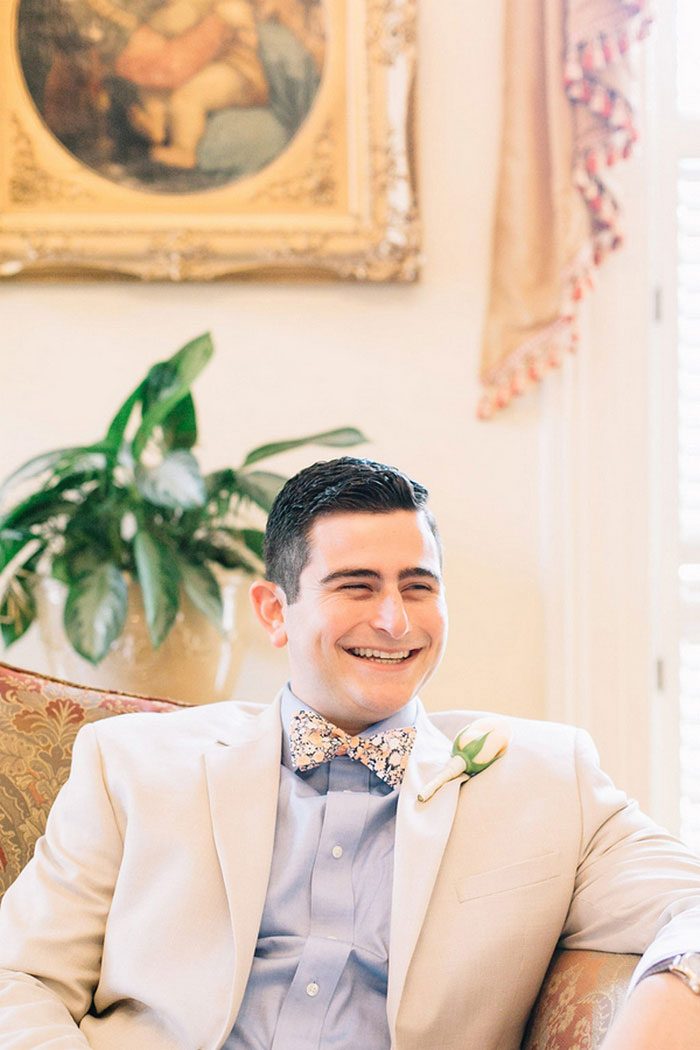 Was it difficult to pare down the guest list?
At first, we were considering a "larger" intimate wedding of 12-15 people. That's where we had difficulty because we were including friends and their spouses; the number of people added up quickly. As soon as we decided to just include immediate family members, it was simple.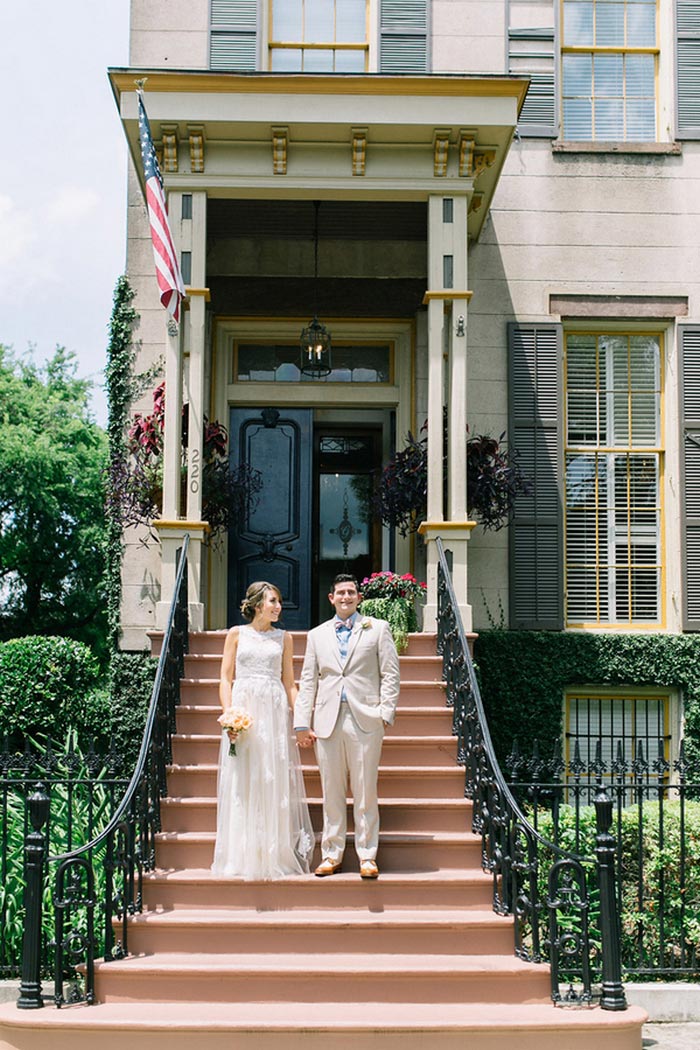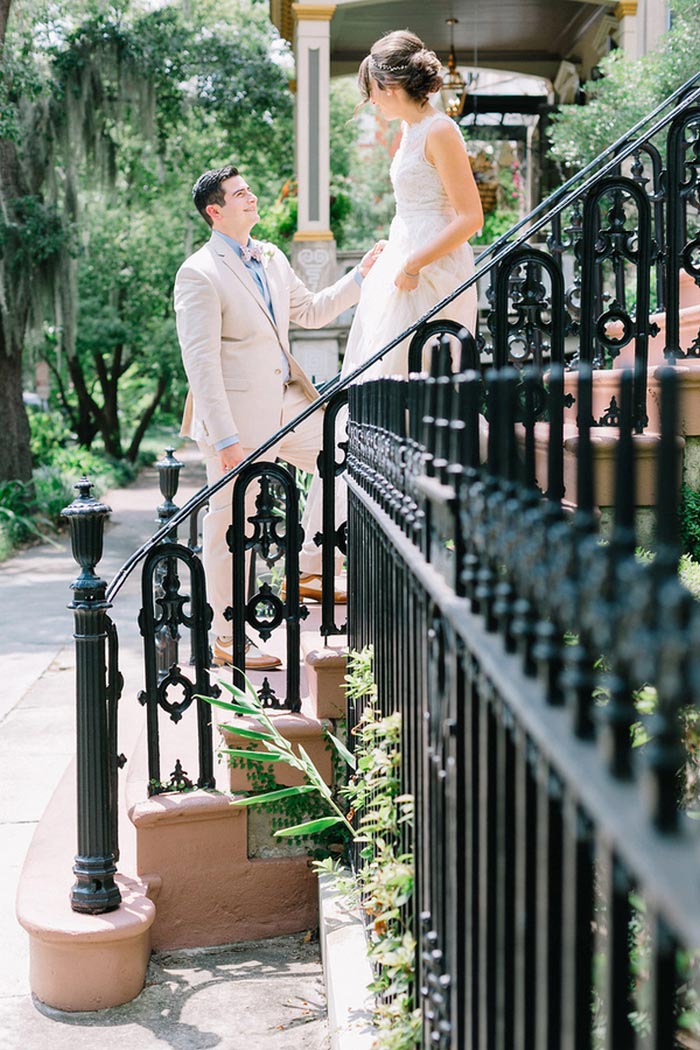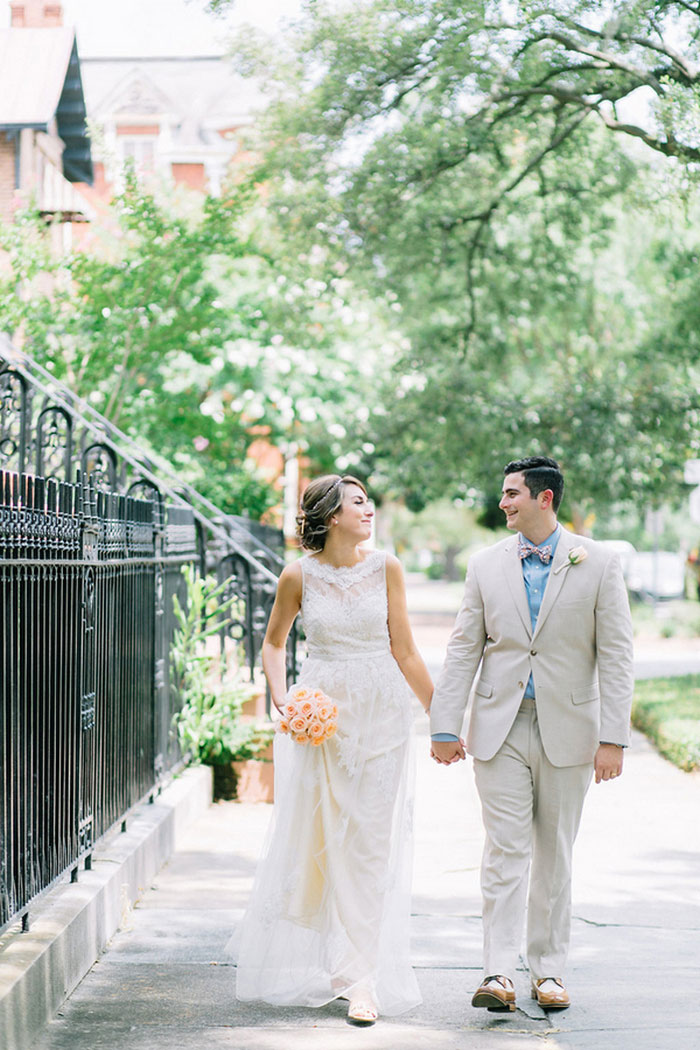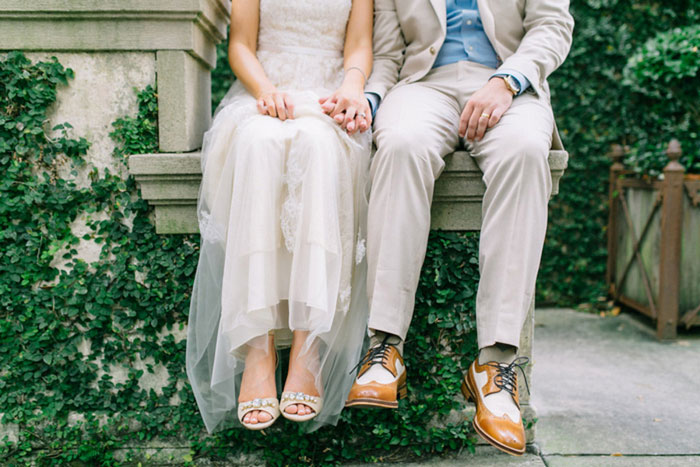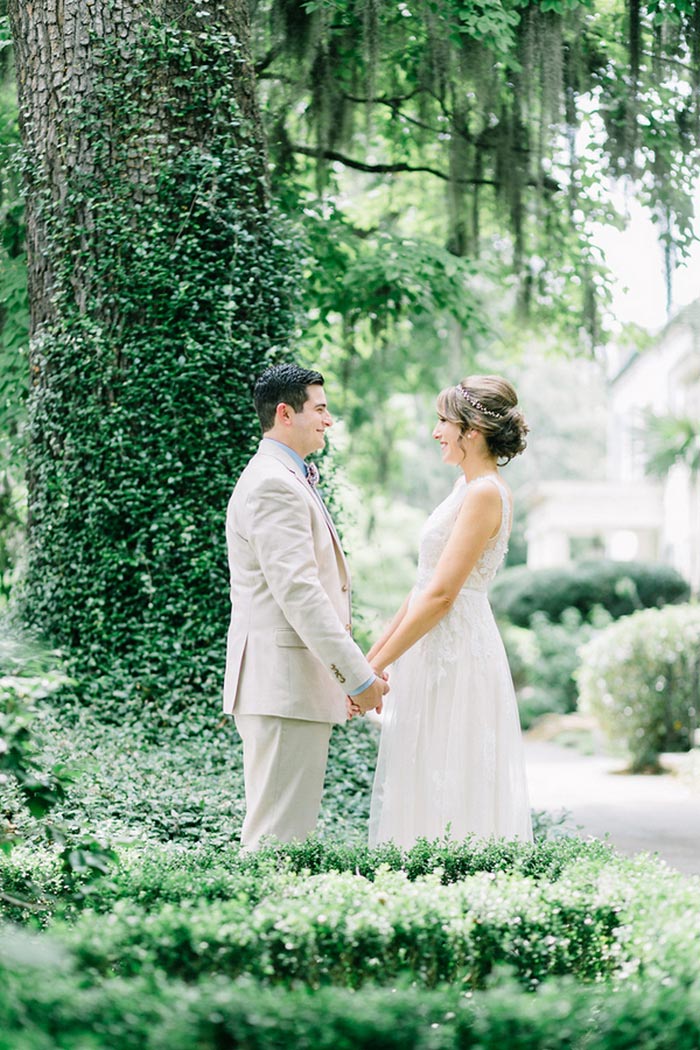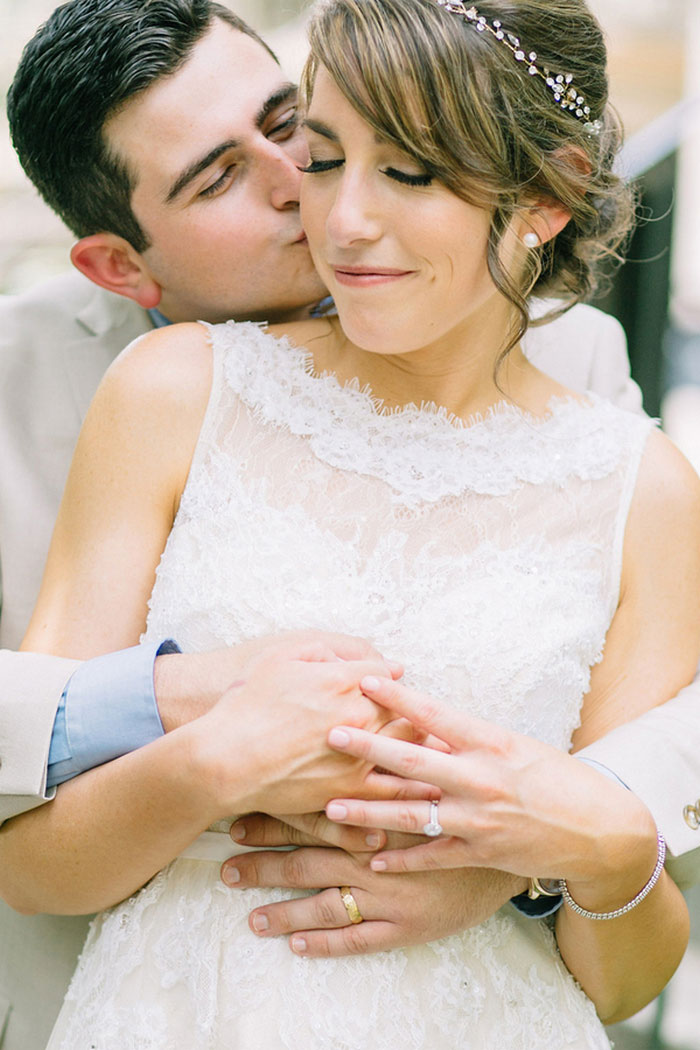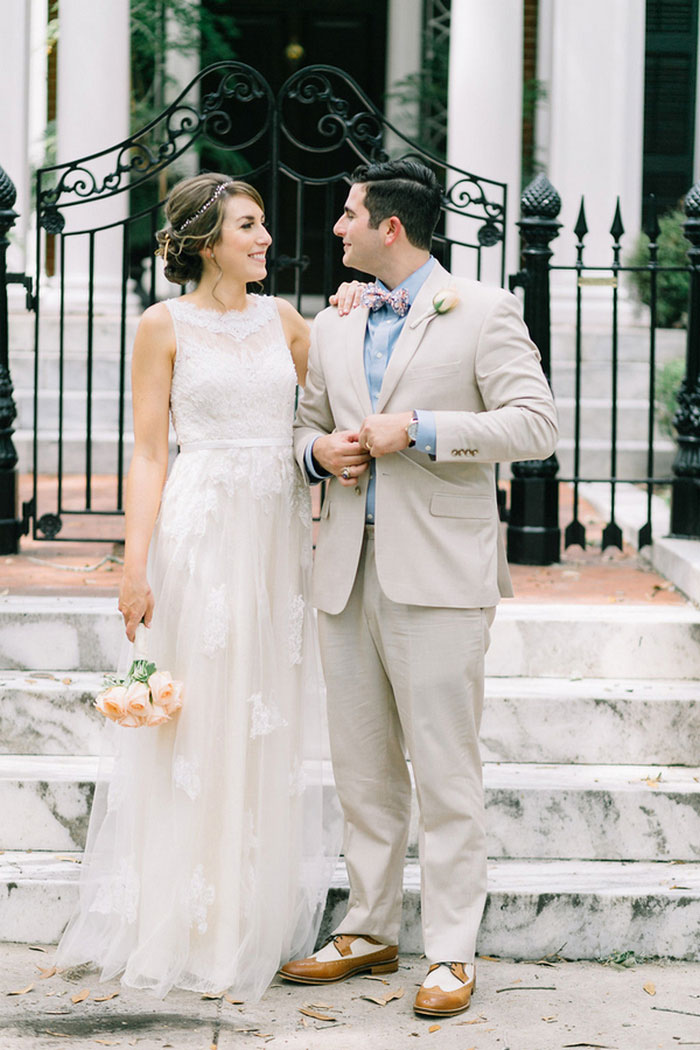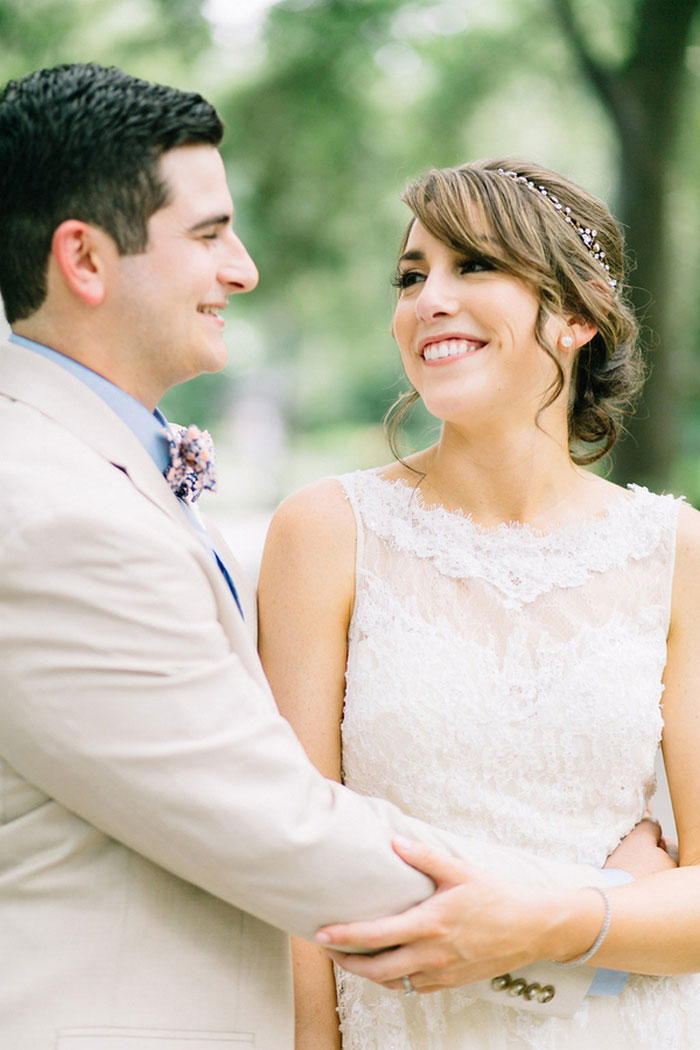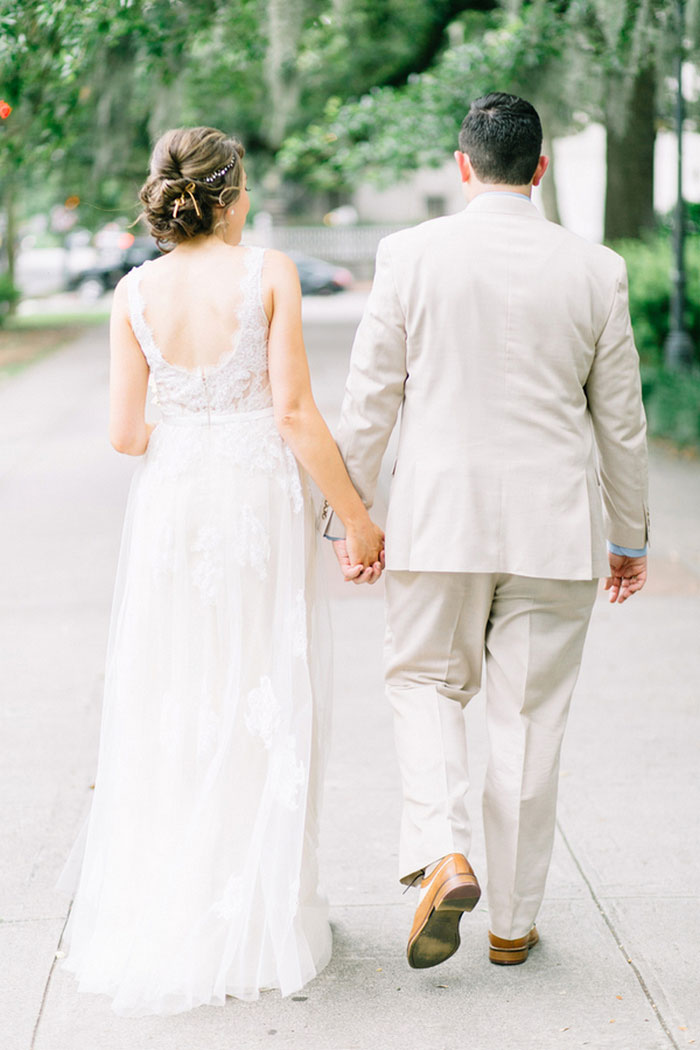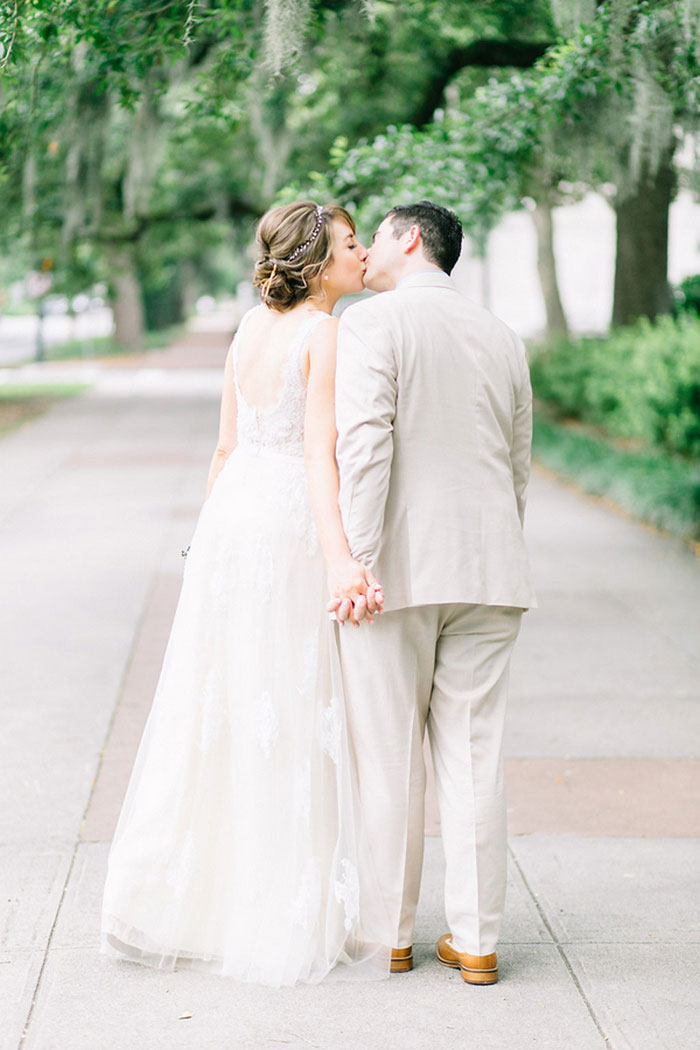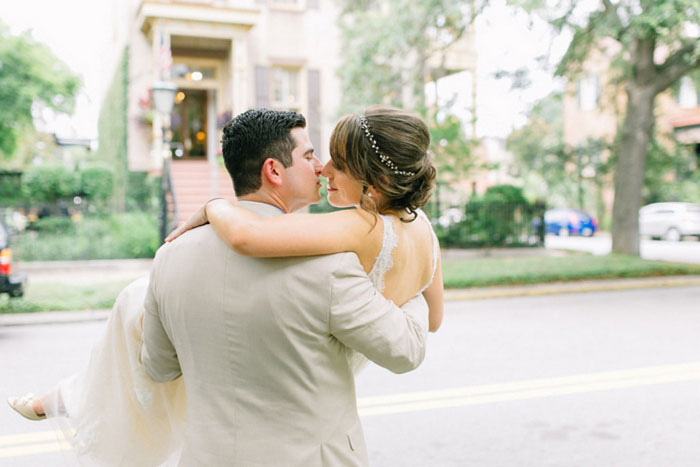 Did you have any 'issues' with the small guest list from friends and family? If so, how did you address them?
Luckily, most of our friends and family completely understood why we wanted to have an intimate wedding, and even thought it was a great, unique idea. To address the few issues we did encounter, we just stuck to our guns, explained our reasoning, and reminded ourselves that it was our special day.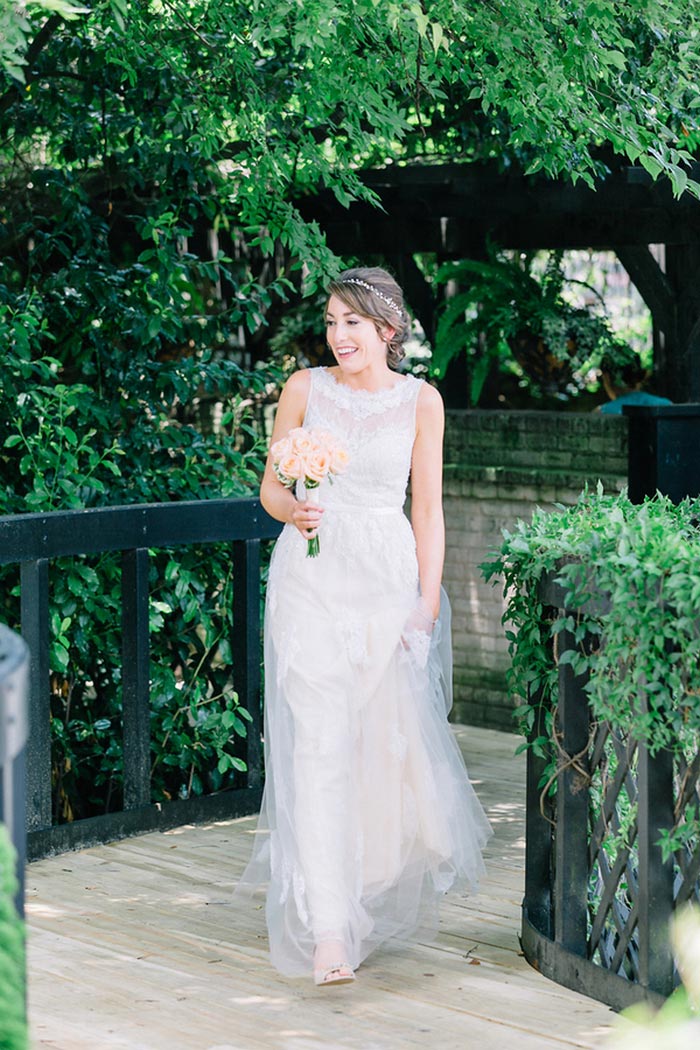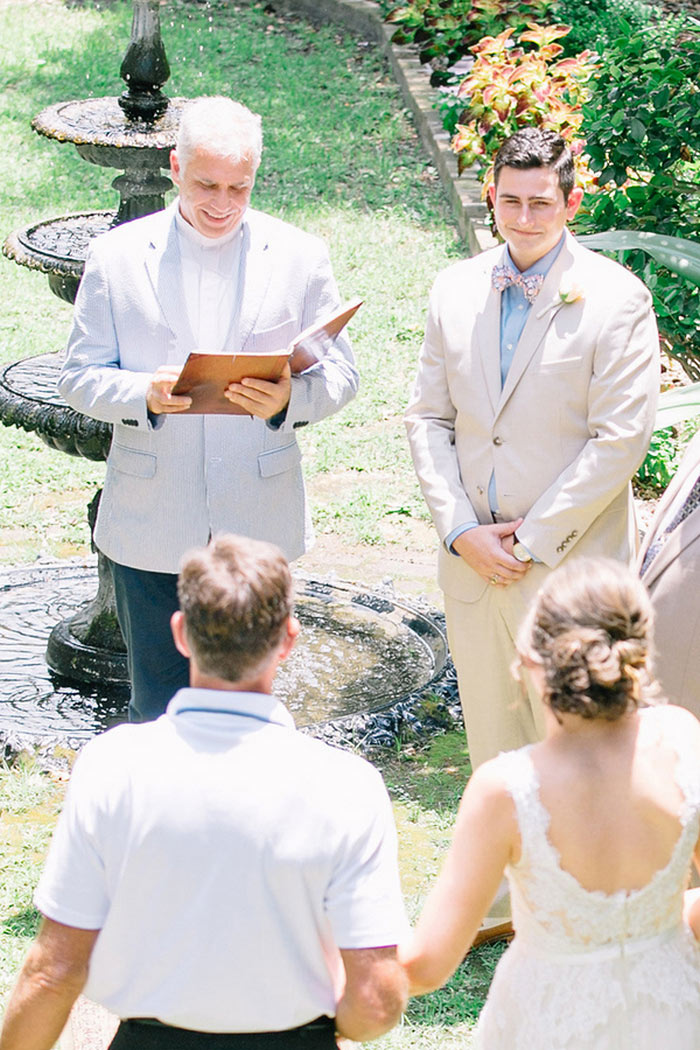 What were the highlights of the ceremony?
Our ceremony was short and traditional. We discussed writing our own vows, but I knew I'd be a mess through the whole thing. I loved (and Gage agrees) my entrance to the ceremony. There is an ivy-covered bridge that links the two historic houses that make up the Gastonian. I walked out across the bridge and saw my groom and family members standing in the picturesque garden, and it was absolutely perfect! I also loved the feeling afterwards of being able to hug each and every guest that joined us for the day – it was really special. I am also so thankful that my 94 year-old great-grandmother was able to be there!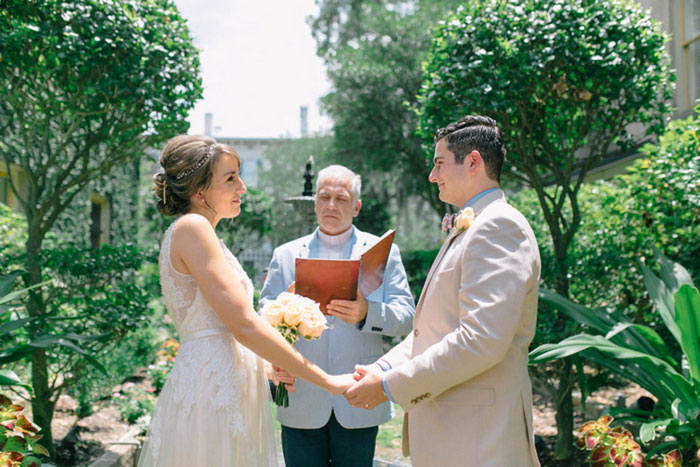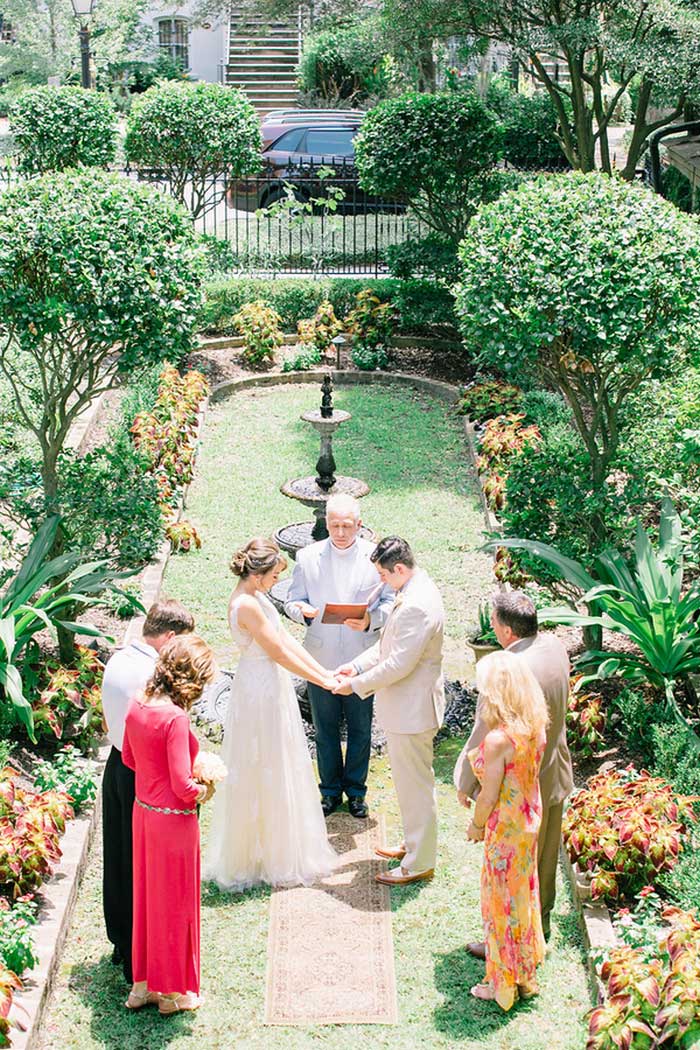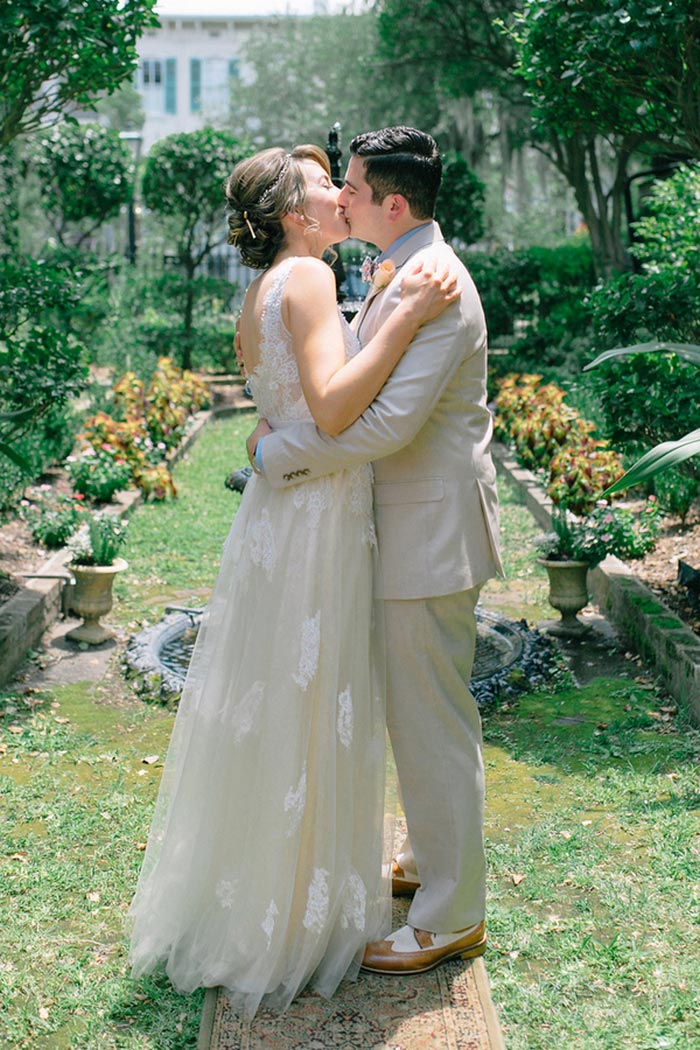 What were the highlights of the reception?
Being able to spend quality time with those closest to us.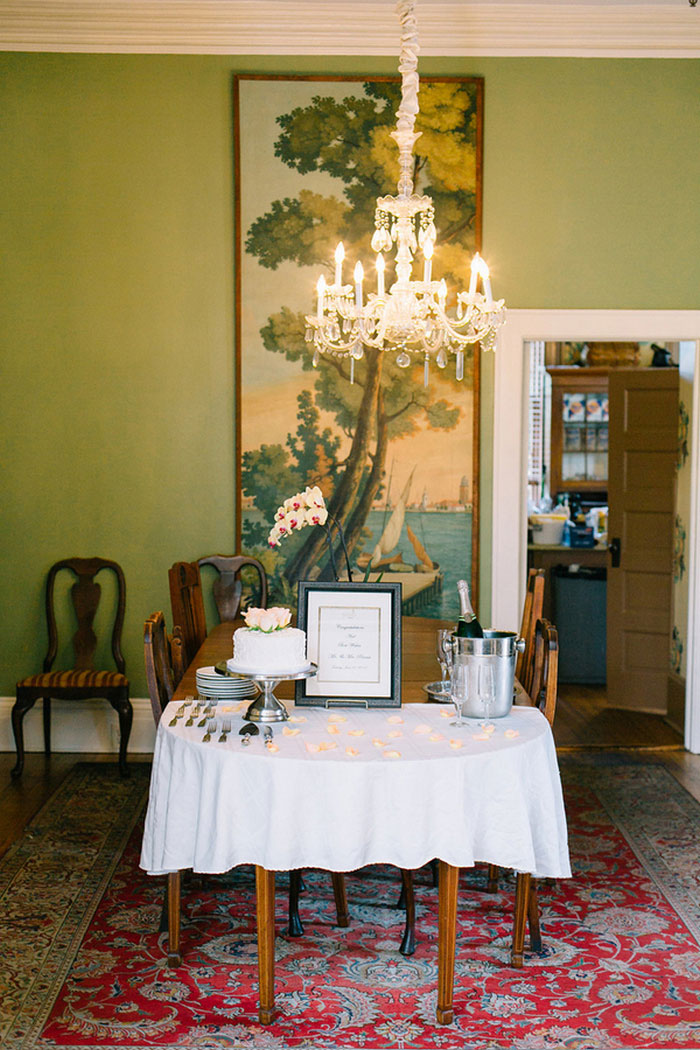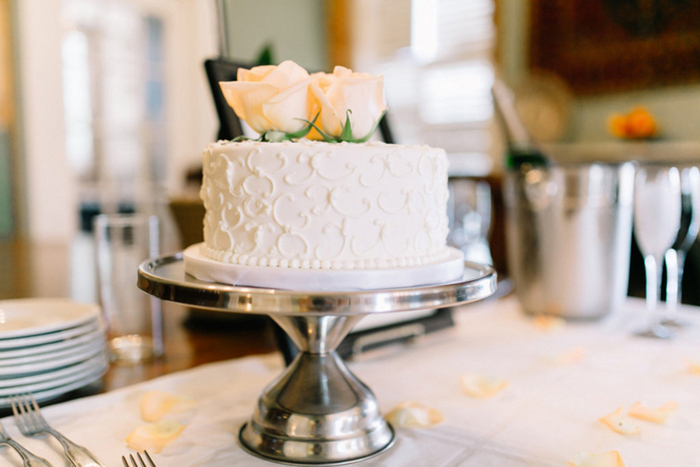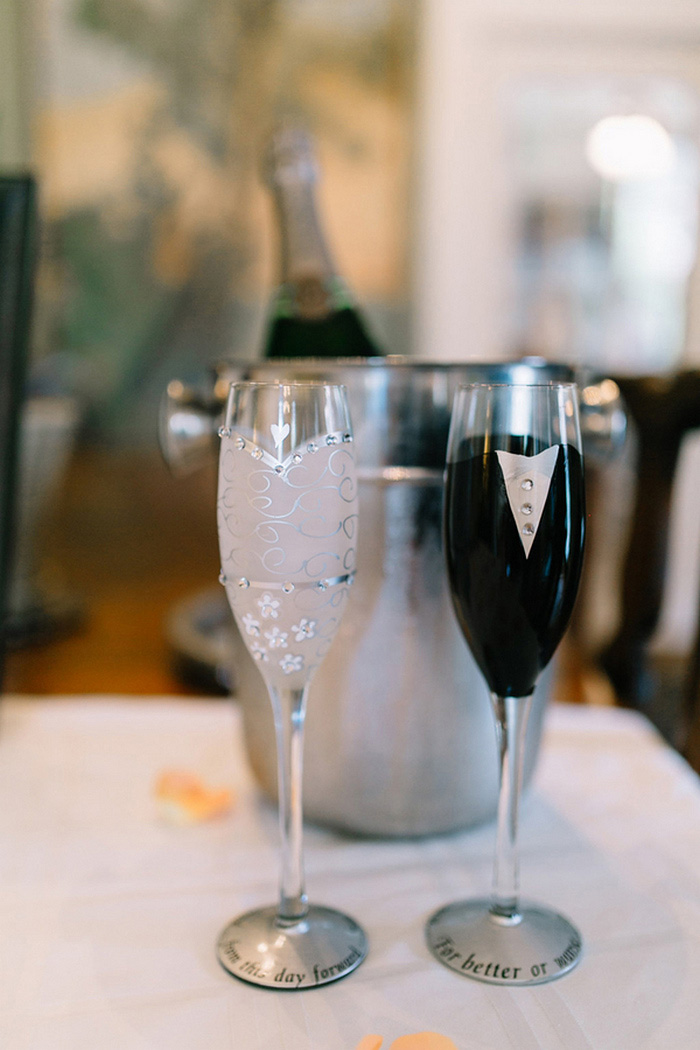 What was the best thing about having an intimate wedding?
I loved how stress-free everything was and the quality time we were able to spend with our family. Everyone arrived in Savannah the day before and we went out for a lovely dinner and had breakfast together the morning of the wedding. After we had photos taken, I was able to spend time with my grandma and great-grandma in the inn's parlor before everyone headed out to dinner.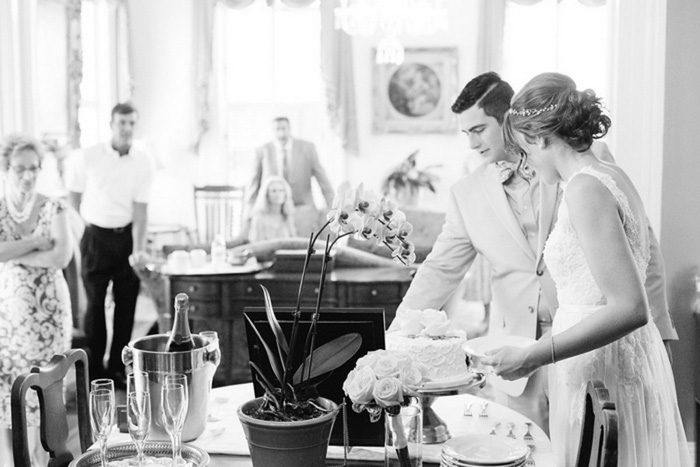 What advice do you have for couples who are considering an intimate wedding?
If it truly is what you want to do, do it! It doesn't matter what anyone else thinks or wants for your wedding day – it's your day!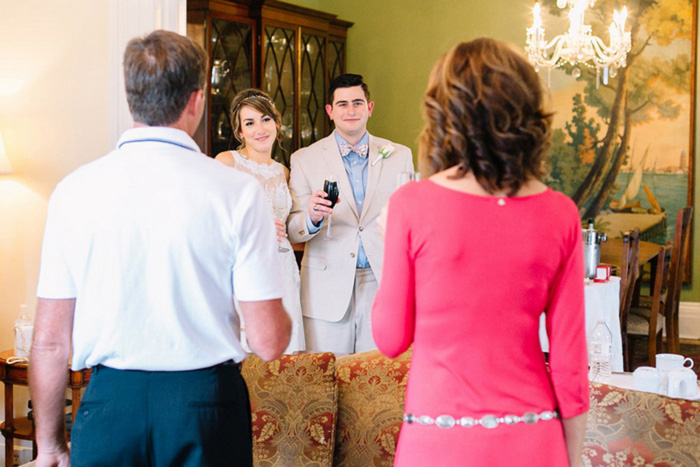 Vendors:
Ceremony and Reception Venue: The Gastonian
Wedding Dress: BHLDN
Groom's Suit: Jos A Bank
Photography: Catherine Ann Photography
Make-up: Lindsey Jones-Wirht Makeup Artist
Hair: Savannah Makeup and Hair Professionals