Using the help and many talents of their family and friends, Anneke and Cameron's destination wedding in Nova Scotia was a truly collaborative affair. Travelling from all across the country, their guests helped transform the Second Paradise Retreat into the wedding venue of the couple's dreams, and celebrated the couple as they exchanged their vows by the bay. The newlyweds ended their day, the best way possible, with a great party, and dancing the night away with all their loved ones!
Special thanks to Nicole Payzant for capturing all the DIY details and touching moments, and sharing them with us today!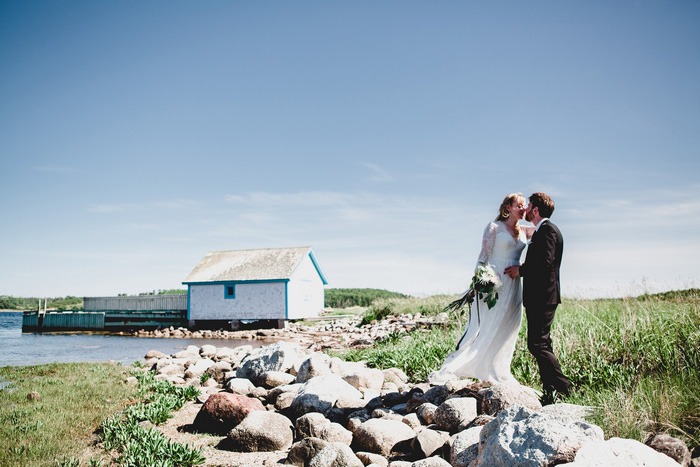 Anneke, 37 & Cameron, 39
Lunenburg, Nova Scotia, Canada
Wedding Date: June 27, 2015
Number of Guests: 40

Wedding Cost: $10,000

Wedding Ceremony Location: Second Paradise Retreat

Wedding Reception Location: Second Paradise Retreat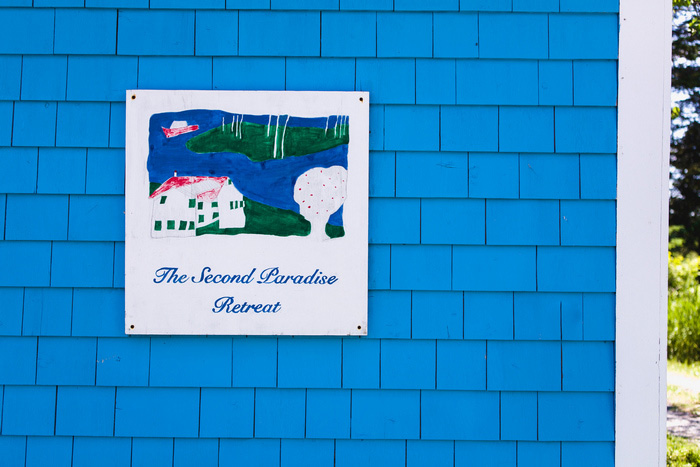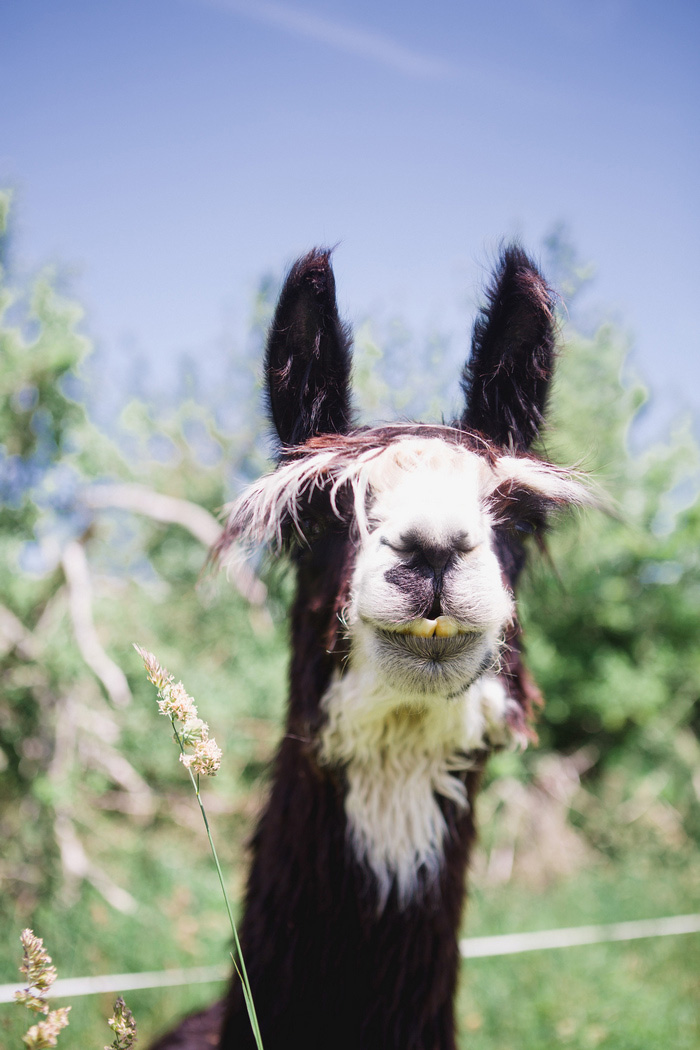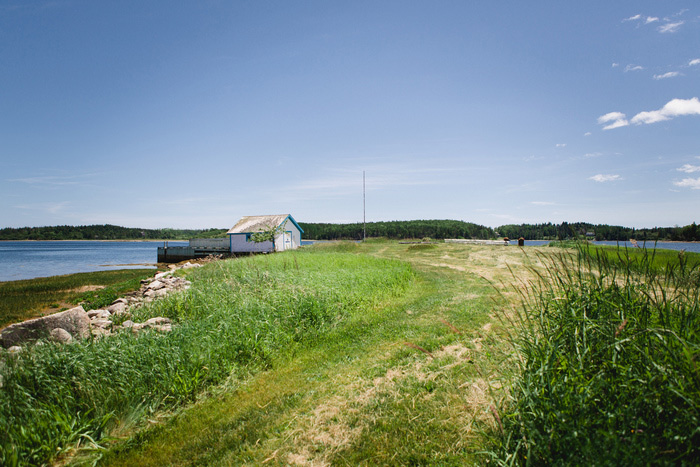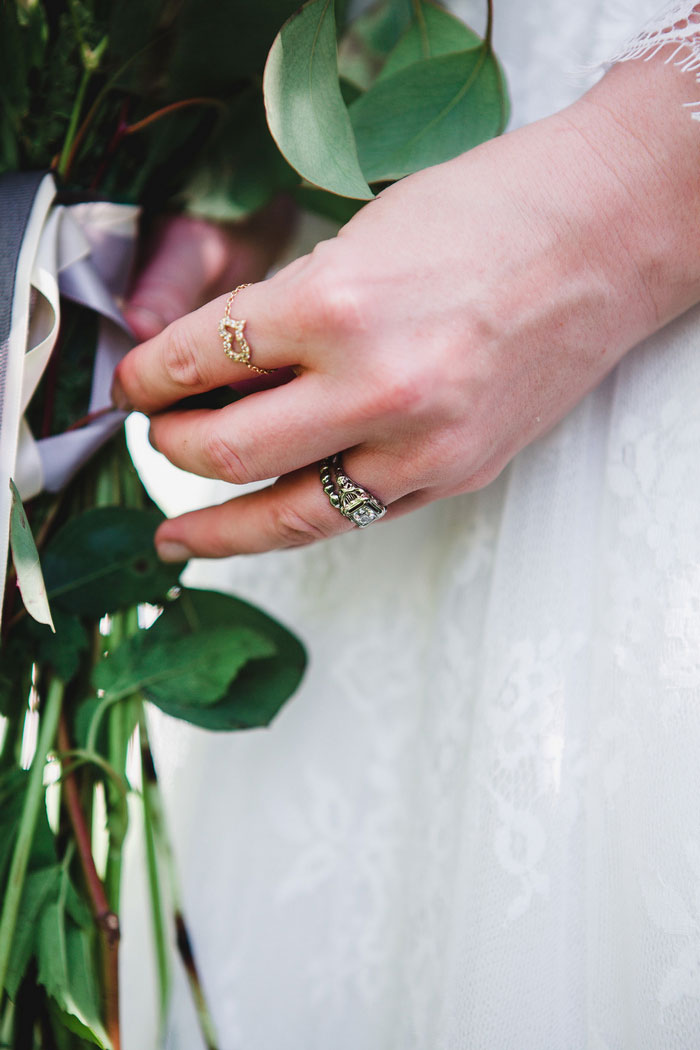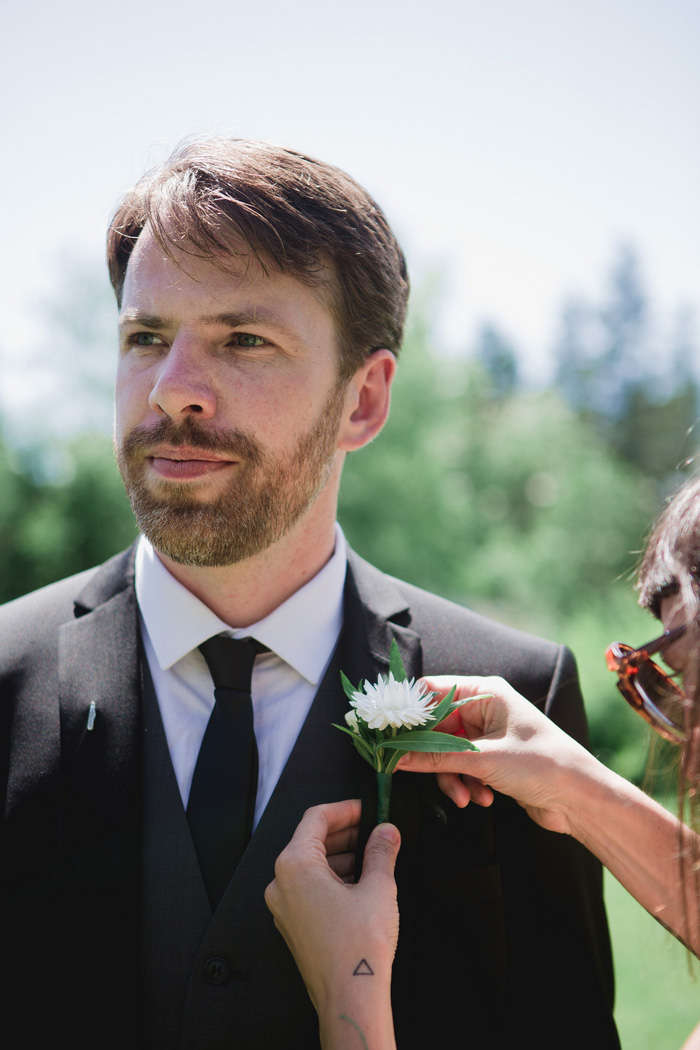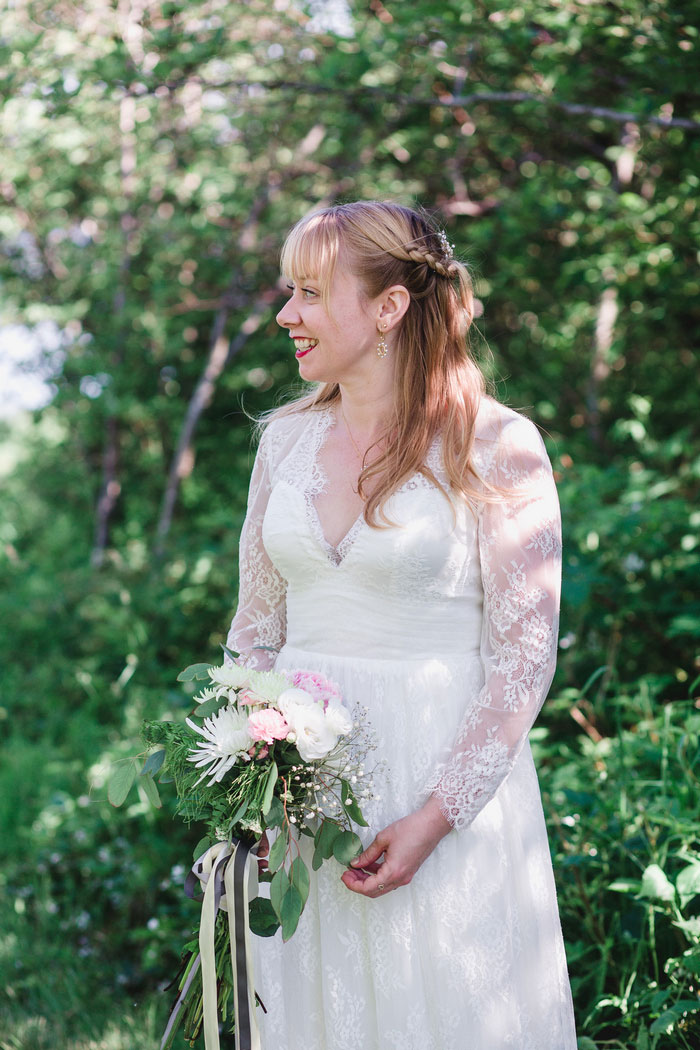 Why did you have an intimate wedding?  
We planned an intimate wedding for a couple of reasons. We've been dreaming of buying a house together, and have been saving our money for that. We also wanted to have an intimate, fun weekend together, where all of our family and friends could come together, and the wedding party could stay on site with us as well. Our rule from the beginning was to only invite those who know and love us, and have been supportive of our relationship over the past 7 years. We had a destination wedding in Nova Scotia, so more guests were invited (approx.50 -60), but some were unable to come due to travel restrictions, the expense, and/or work commitments.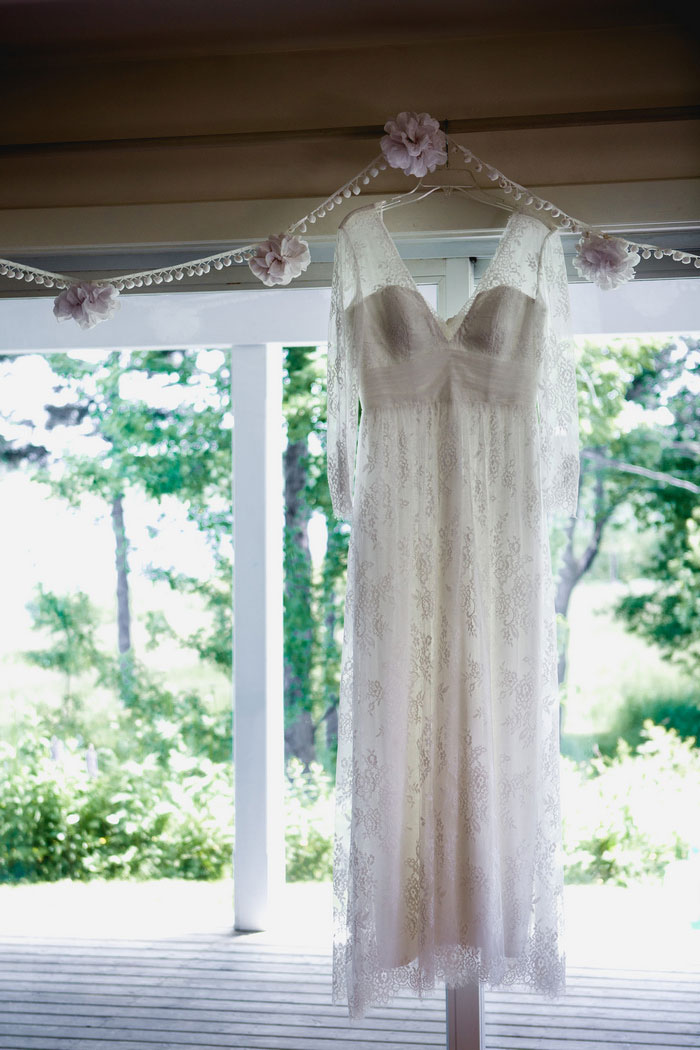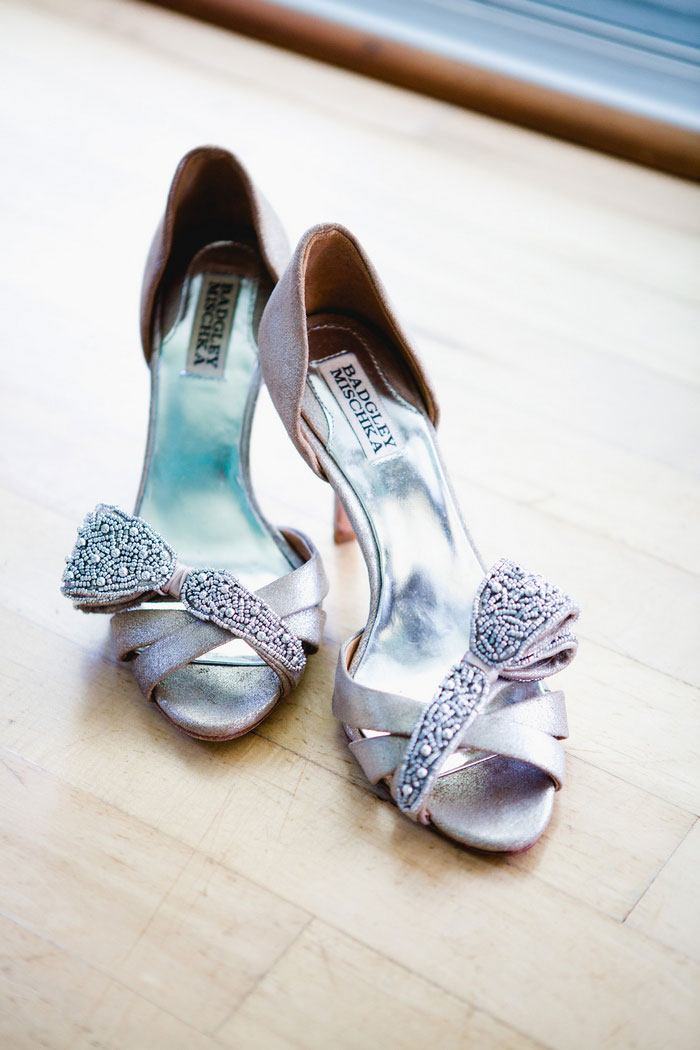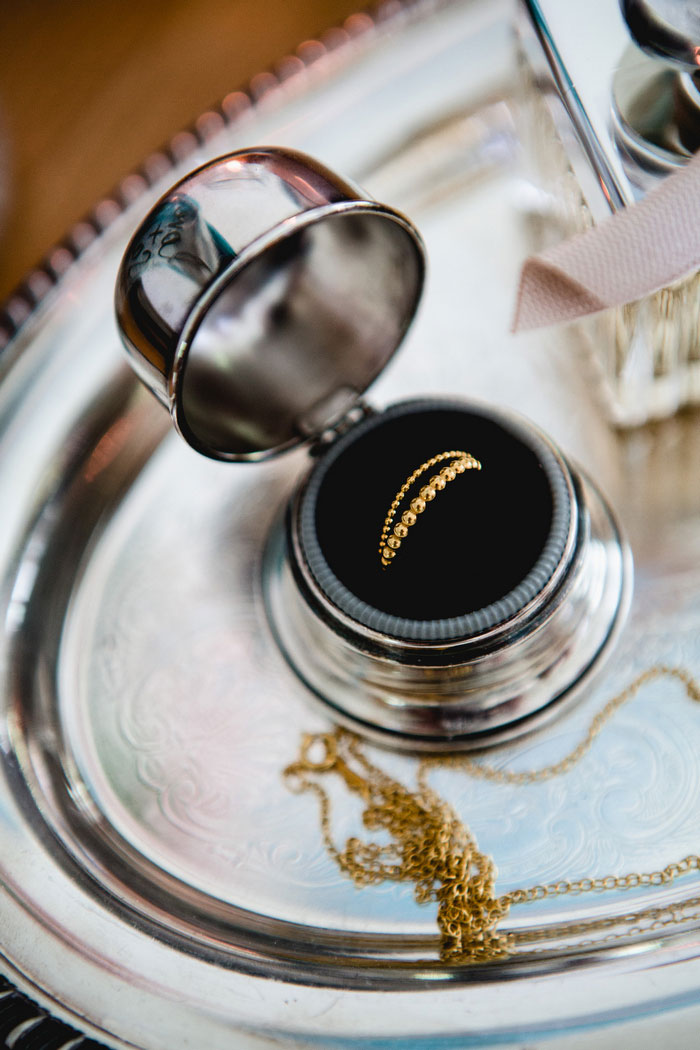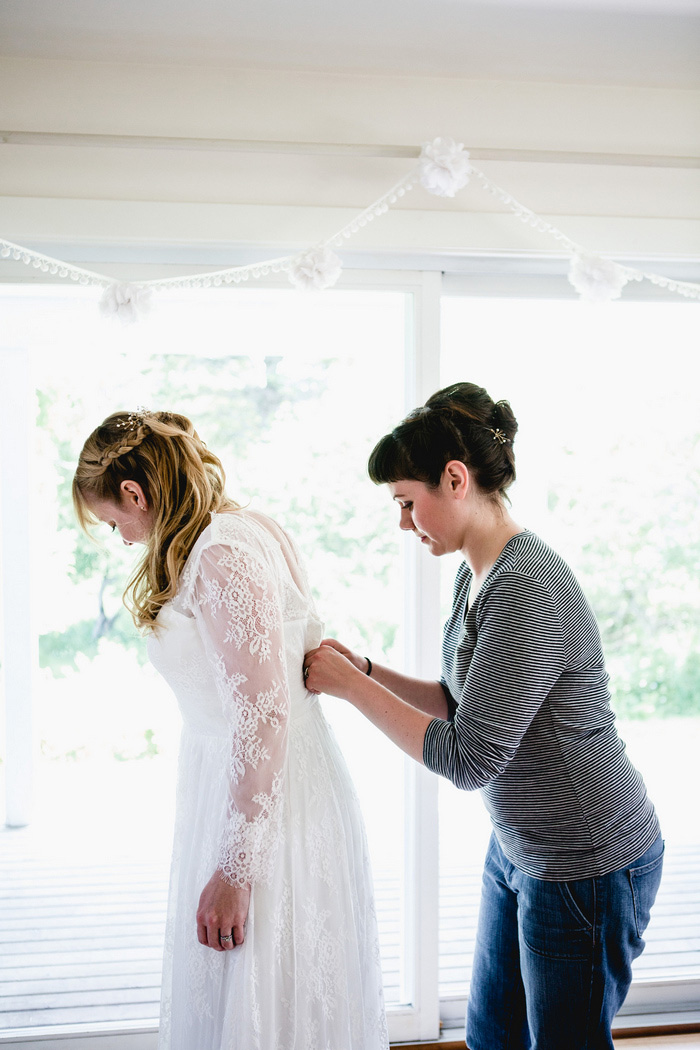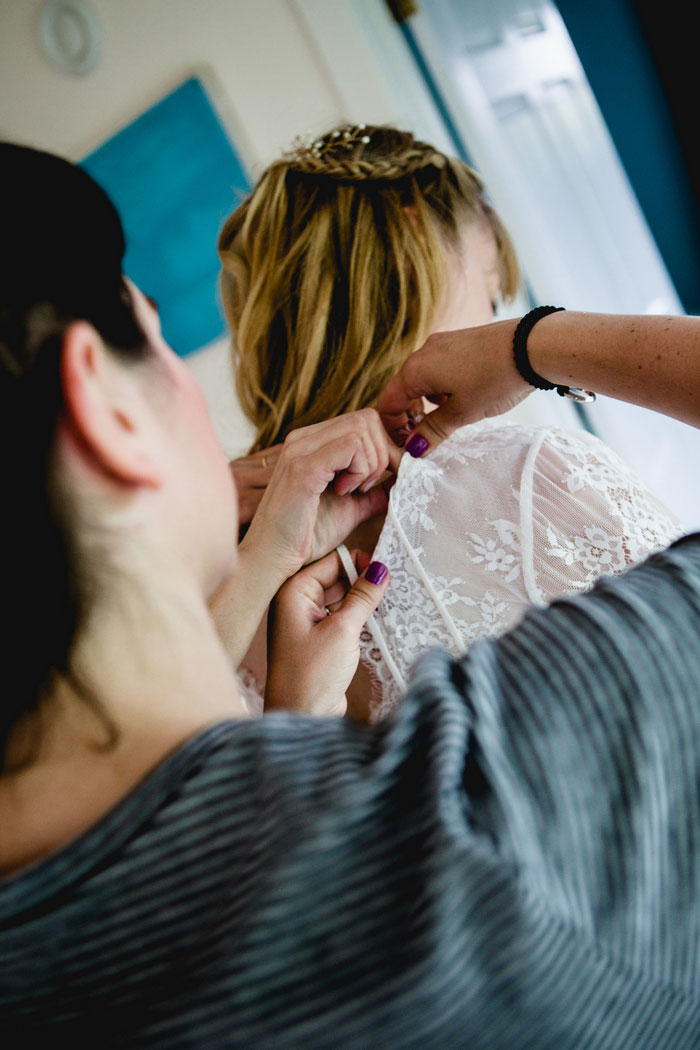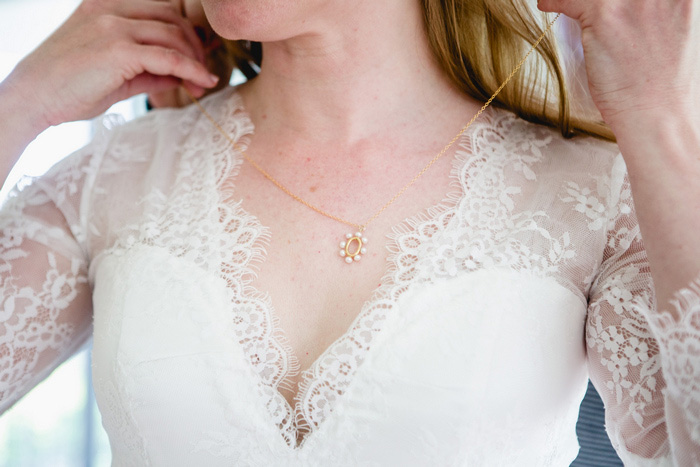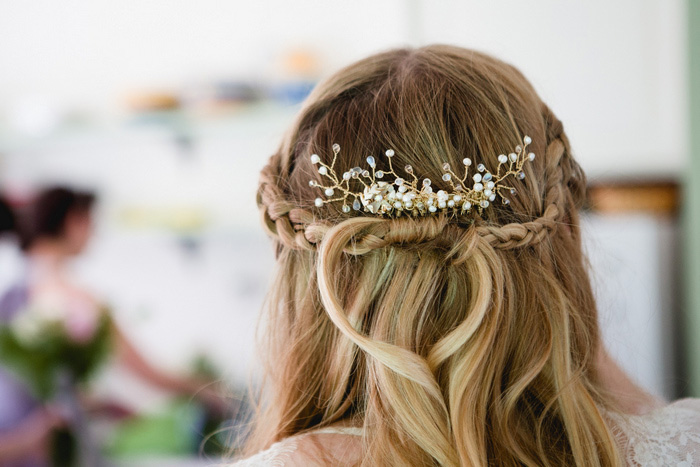 What are some of the challenges that you faced planning an intimate wedding? 
My father has a massive family of 12 brothers and sisters! So I have a LOT of first cousins – a ridiculous amount – and many of them, I've never even met, so we decided to just invite my godparents on my father's side of the family. The venue was perfect, they were only comfortable with a wedding of about 60 or fewer guests, so we went with that.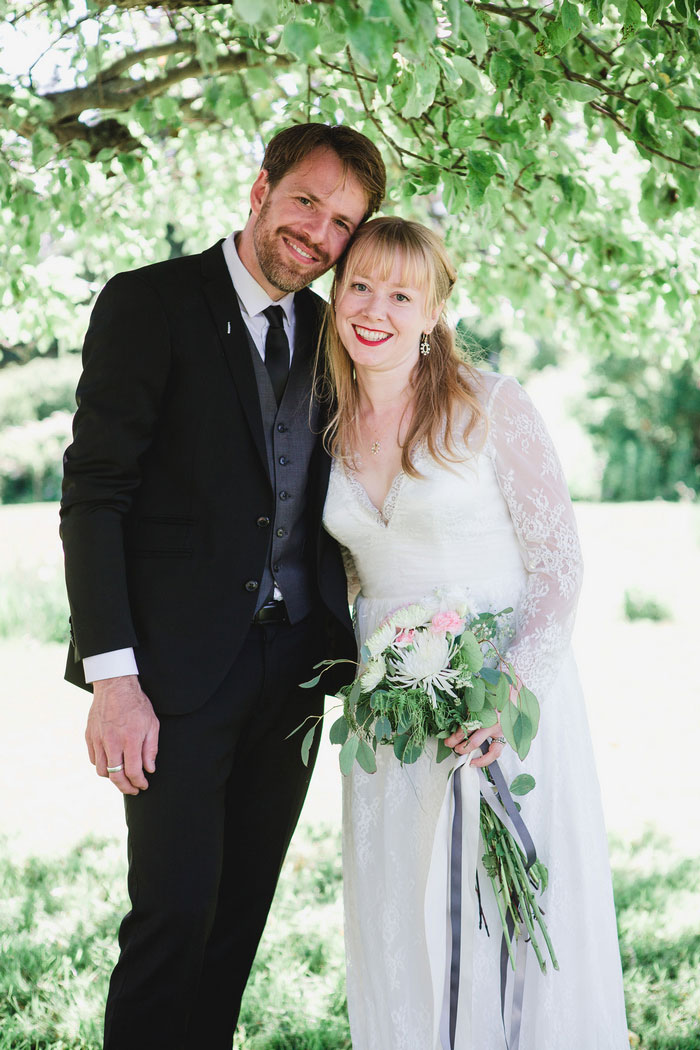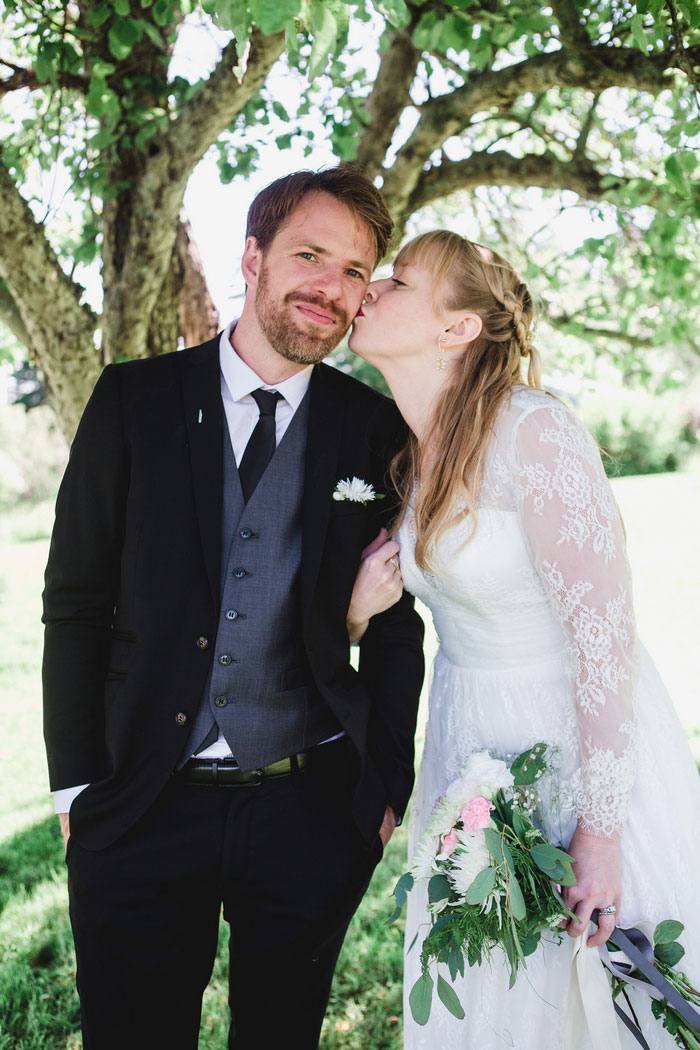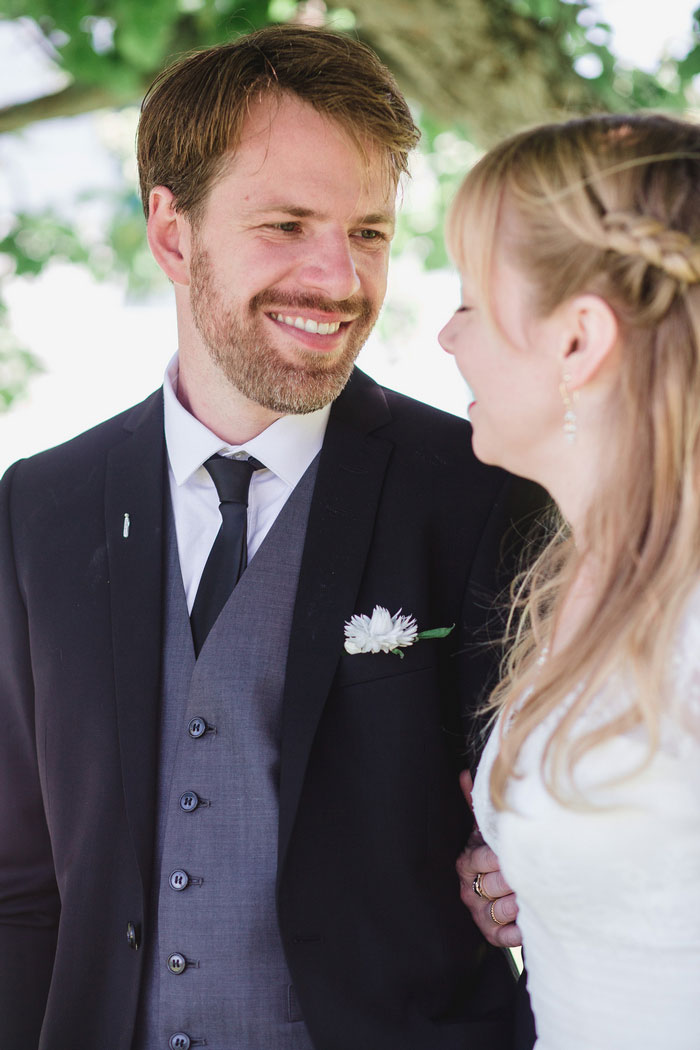 Was it difficult to pare down the guest list?  
Not really. We envisioned a day where everyone would get to meet each other, and we'd have time to say hello to all of our guests, or dance with them.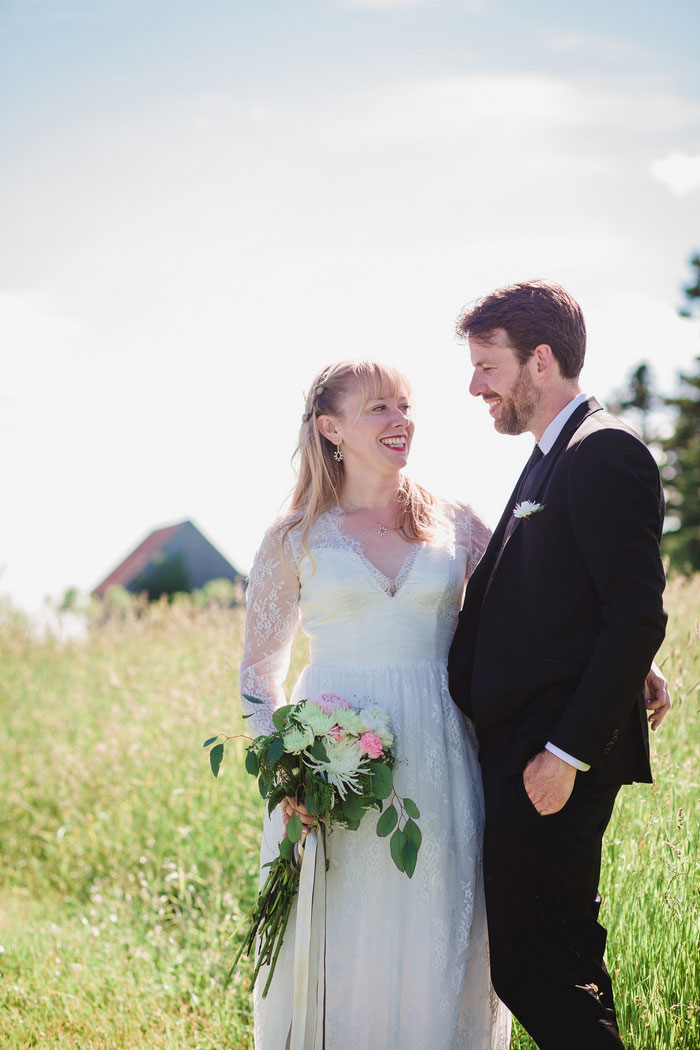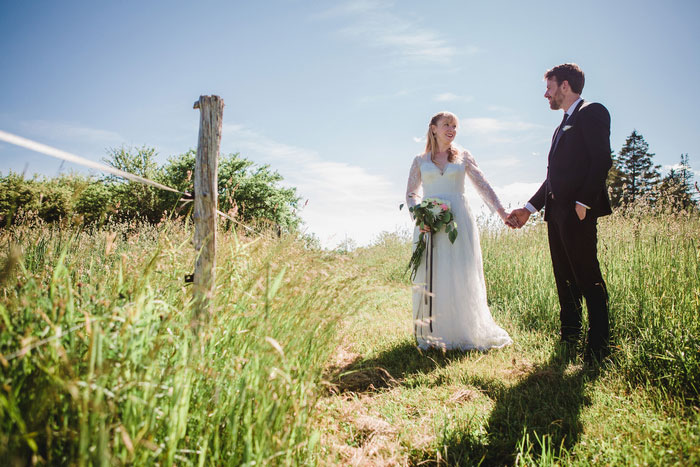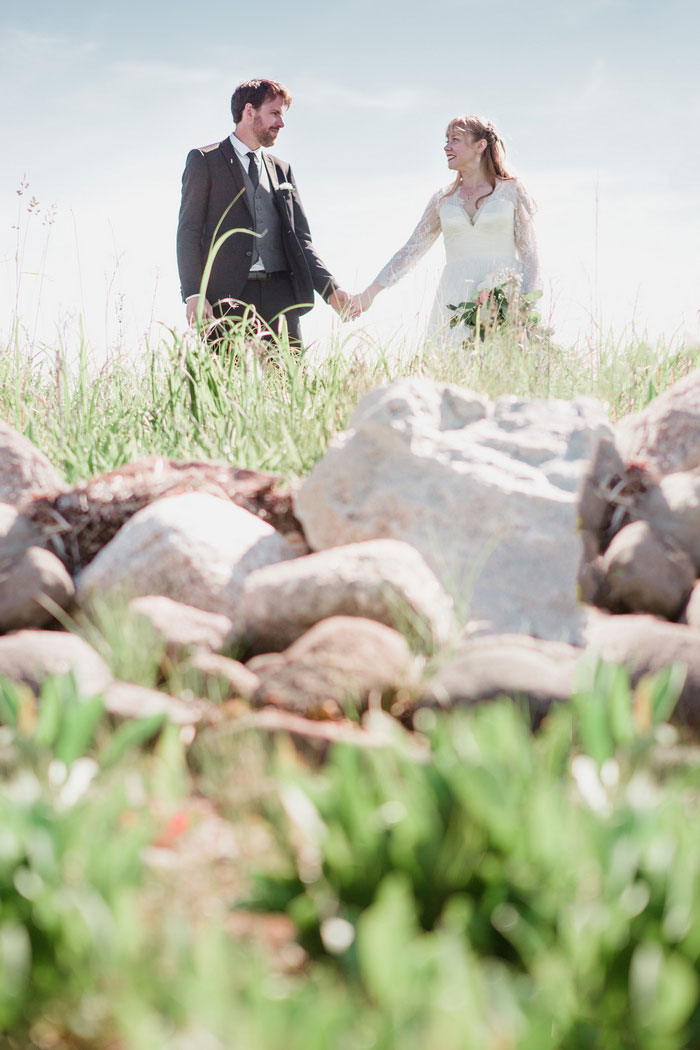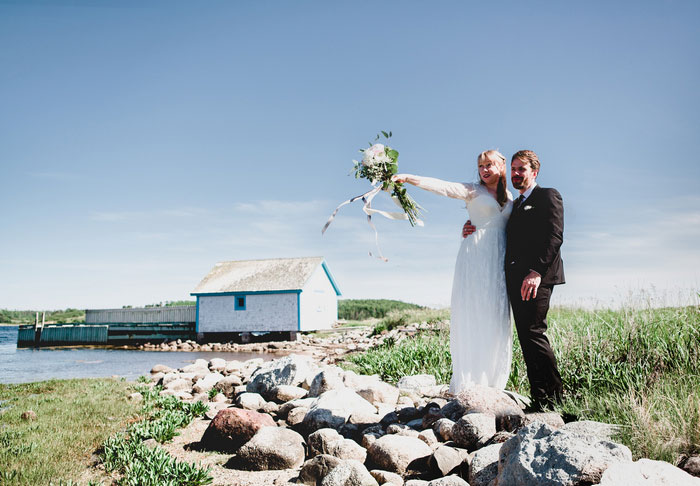 Did you have any 'issues' with the small guest list from friends and family? If so, how did you address them?  
Not really, everyone was really supportive and amazing, coming together at the Second Paradise retreat from all across the country. As people arrived, they ran with tasks and we began to transform the property into a wedding venue which was no small task! From my sister and brother-in-law, Kate and Ian, making our arrangements the day of the wedding, visiting a florist and picking wildflowers along the roadside, to my brother David working on our custom playlist for the party, and my sister Rachel and brother-in-law Matt making and bottling wine months before our wedding, it was very much a collaborative affair!
My father is a superstar, and I will never be able to thank him enough for all of the effort and skill that he put into our whimsical wedding projects. He found a canoe on kijiji, fixed it, and custom painted it to serve as our bar for the wedding. He also constructed some amazing planters which flanked the ceremony site, a podium for the officiant, beautiful sandwich boards which had our guest list and menu on, and directional arrows to places throughout the property. He is seriously talented and his time was the greatest gift to us during the wedding!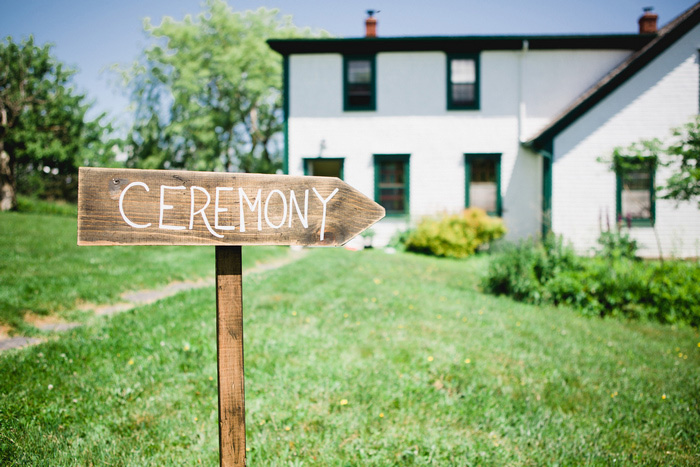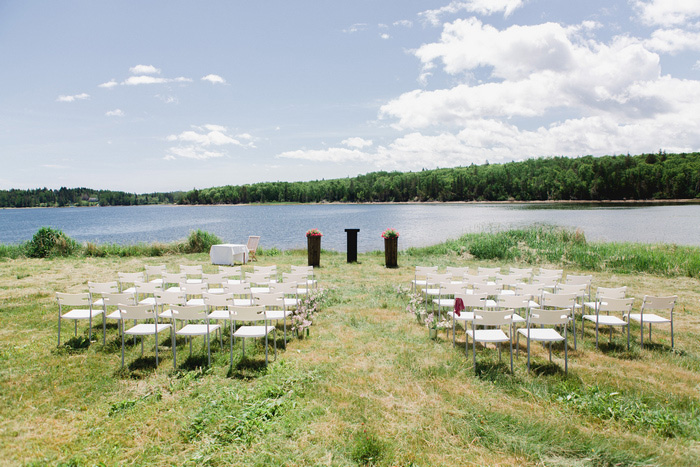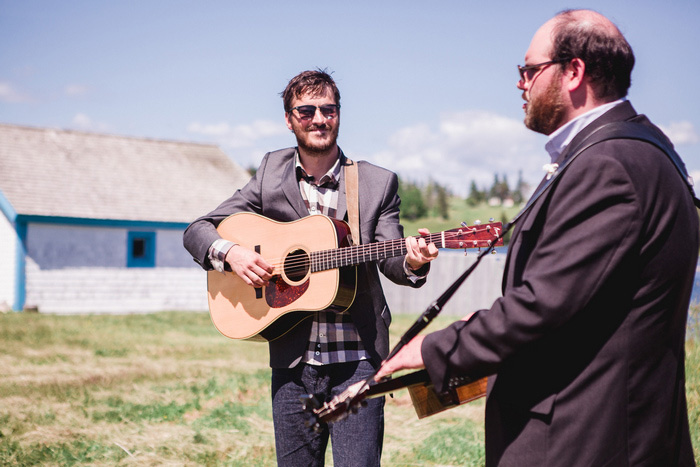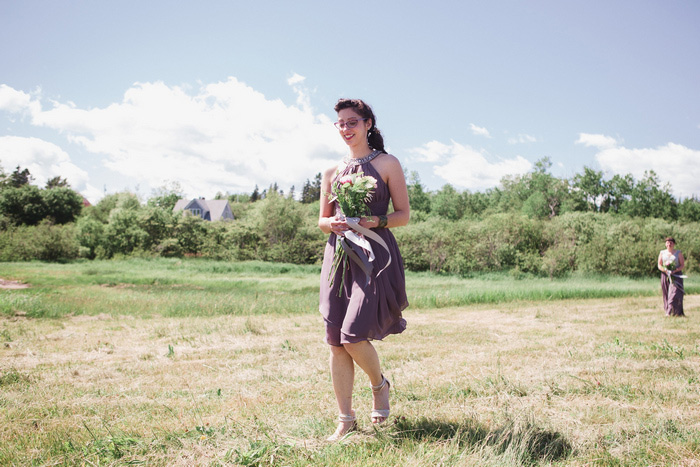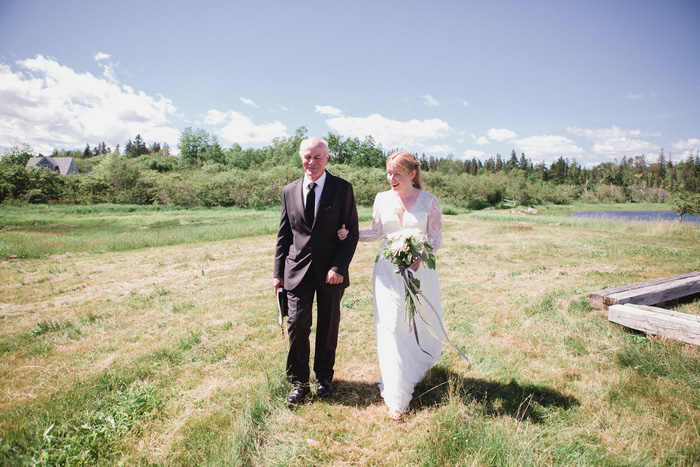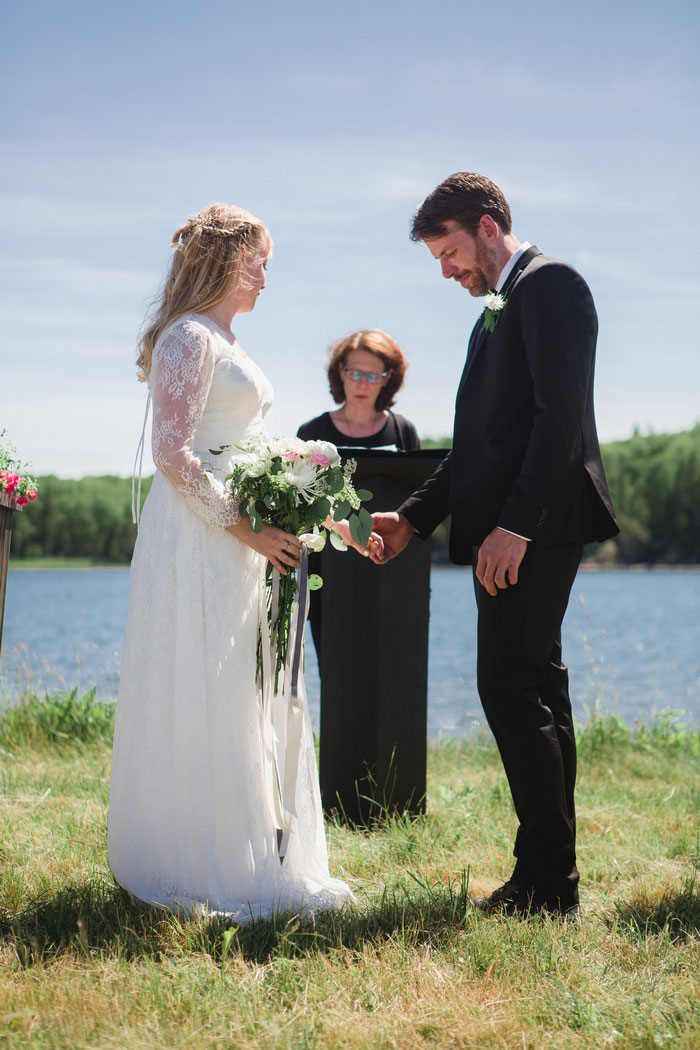 What were the highlights of the ceremony? 
Firstly, just seeing Cameron standing there, in the bright sunshine, in such an incredible place, it was totally surreal. Then, during the ceremony, just as the musicians  had finished the processional and we were standing there taking it all in, across the bay some teenagers were kayaking and yelled over, "DON'T DO IT!". Everyone was hushed and silent. Then my maid of honour, Samira, yelled back "OH, WE'RE DOING IT!!!". It was the perfect icebreaker and everyone was in hysterics. Another very special part of our ceremony was when our niece Ruby and my sister-in-law Kate gave me a gimmel ring, which she had been wearing for months before the ceremony to usher us into our new lives together.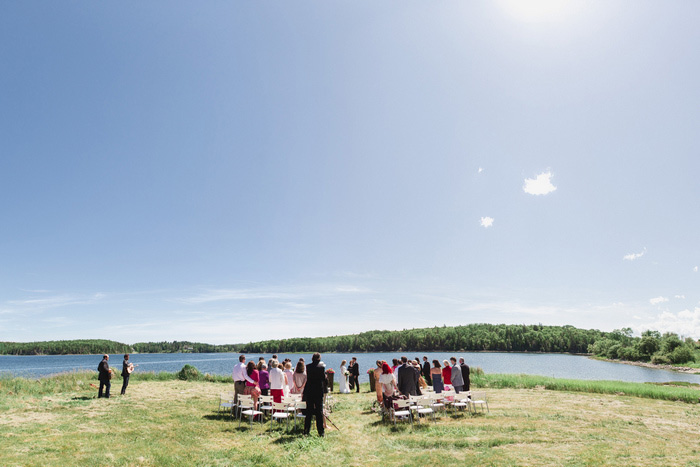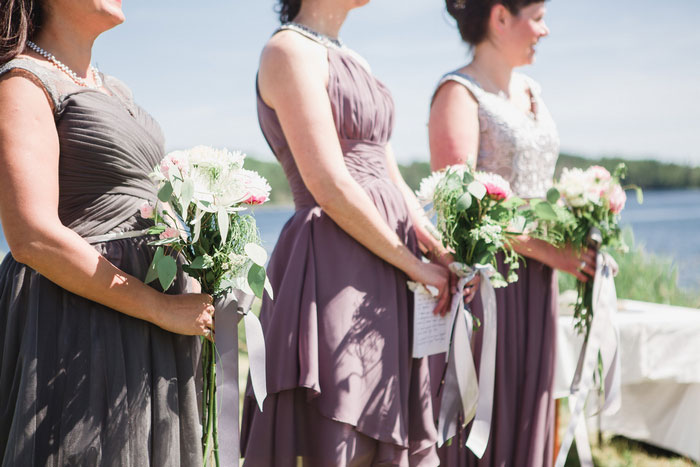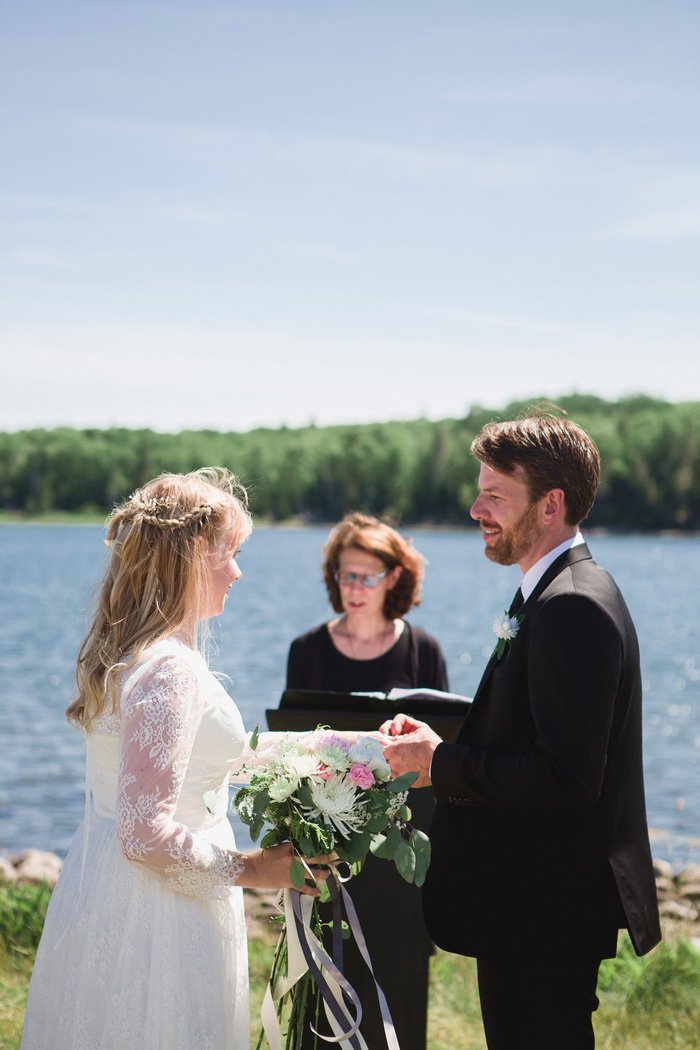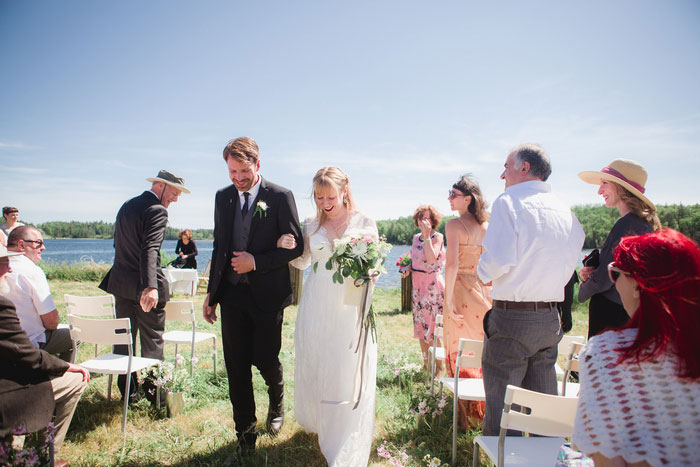 What were the highlights of the reception?  
The toast that my father made was so sweet, and the toasts that our maid of honor and best person made were so heartfelt and amazing. There were lots of happy tears. Later in the evening, I remember looking out at everyone on the dance floor, and the place was bouncing! Only, everyone was getting down to Die Antwords, "Baby's on Fire", which was hysterical and amazing. We danced the whole night away!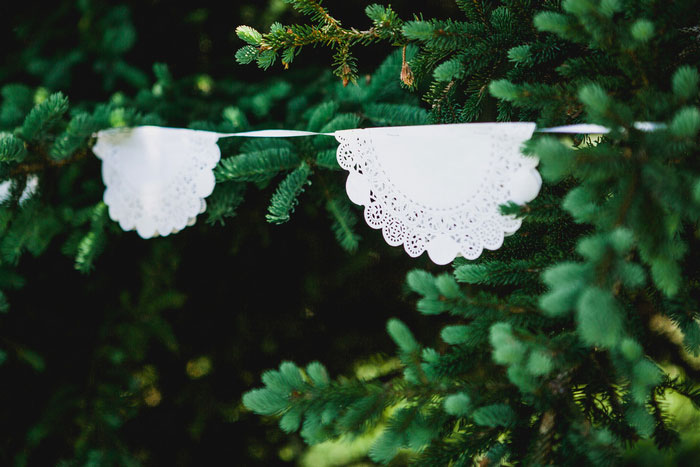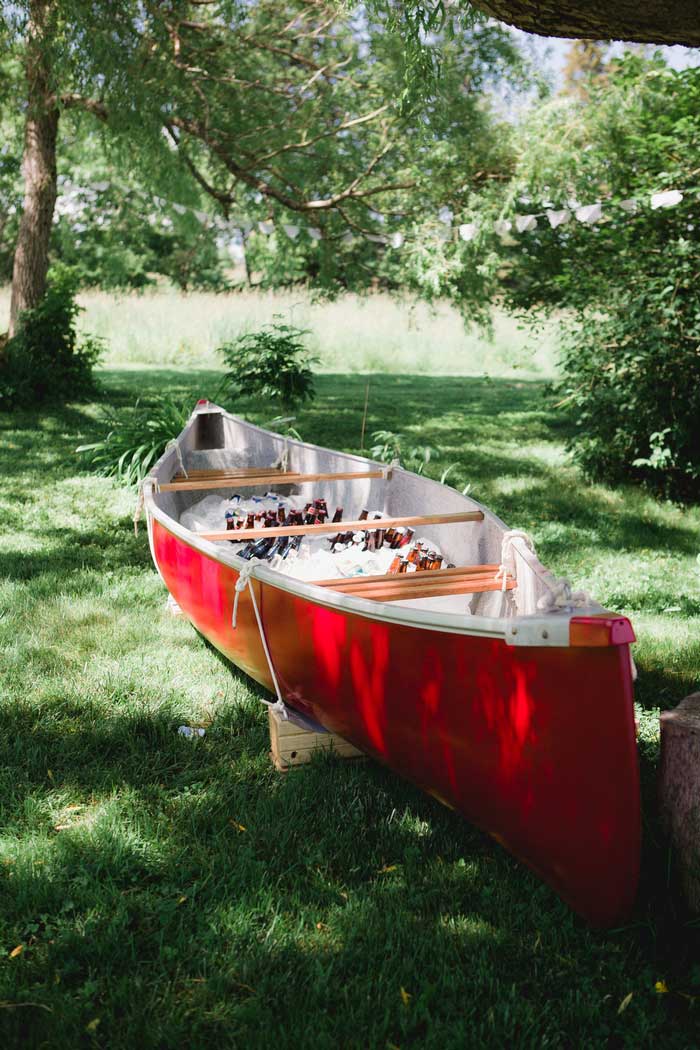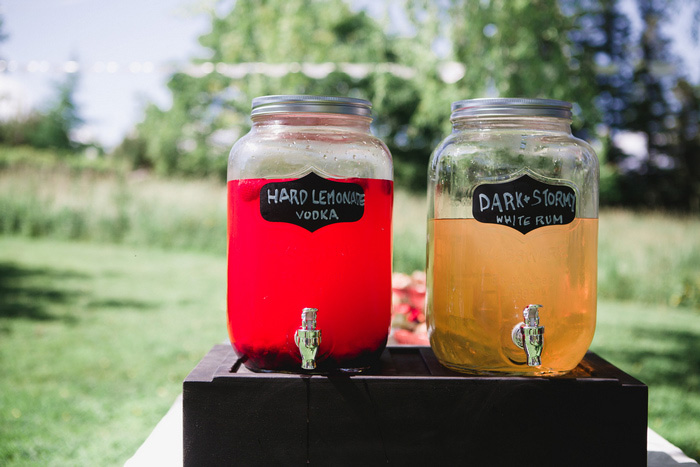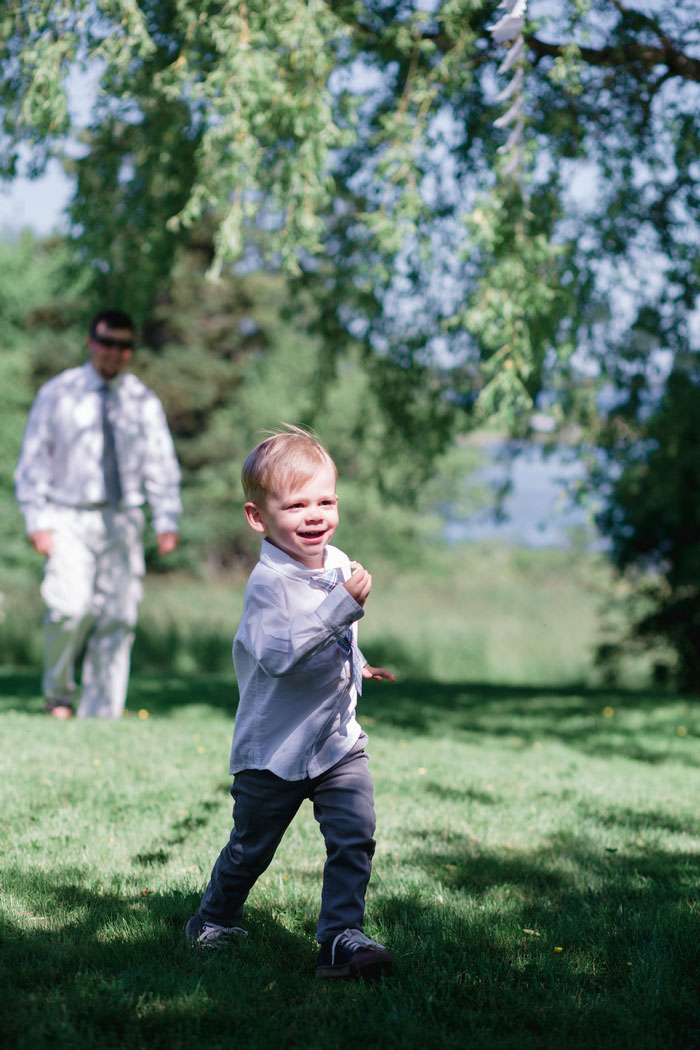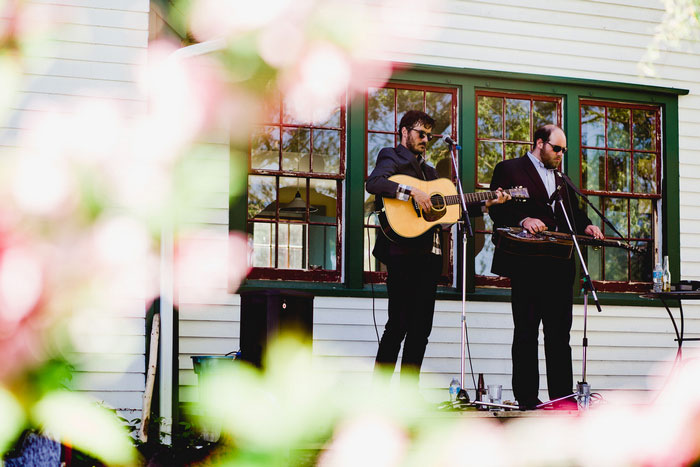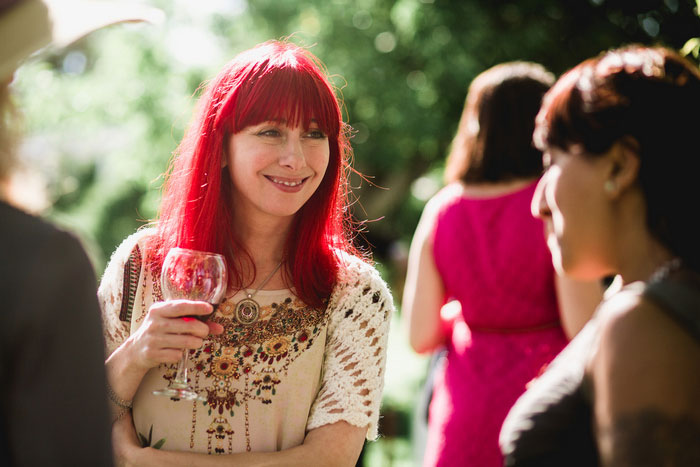 What was the best thing about having an intimate wedding? 
Getting everyone together for an intimate party in an amazing location was worth all of the extra
effort. Because it was a small group, everyone had a chance to meet each other and form some amazing connections. It was really important to us that our guests were comfortable and we tried to throw a great party where everyone would feel welcome and loved – a gift to thank them for their support and encouragement over our seven years together.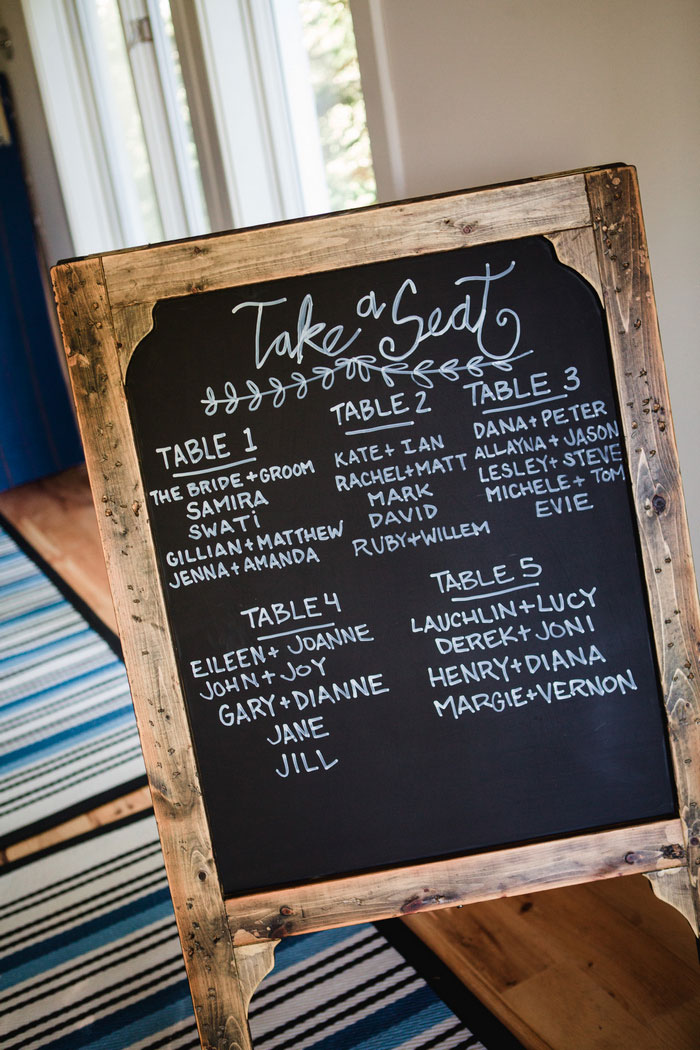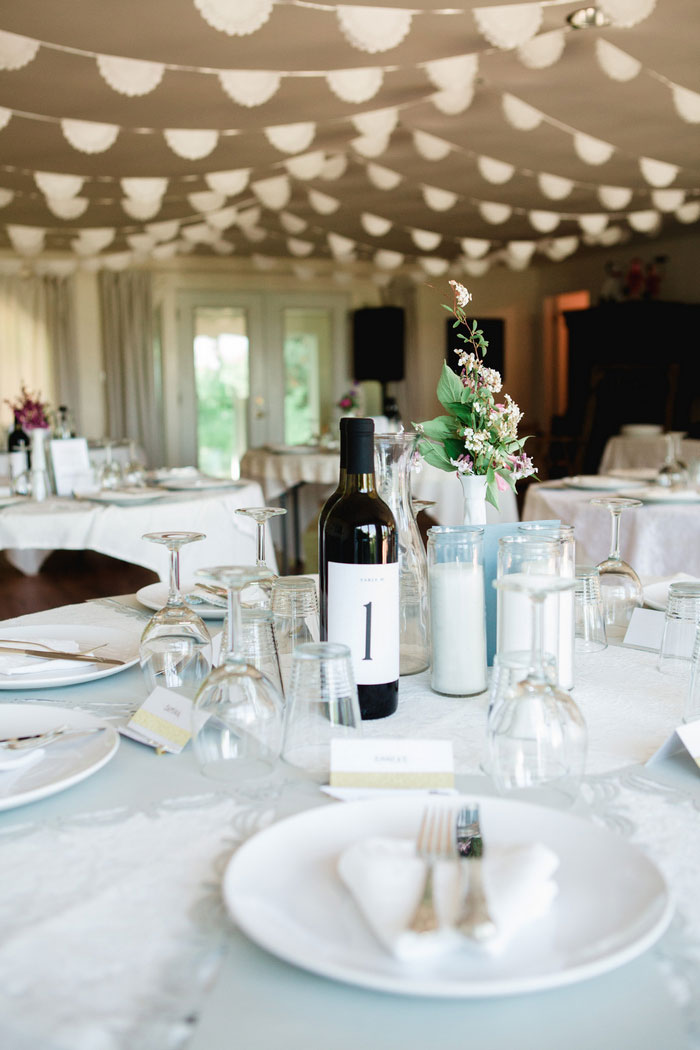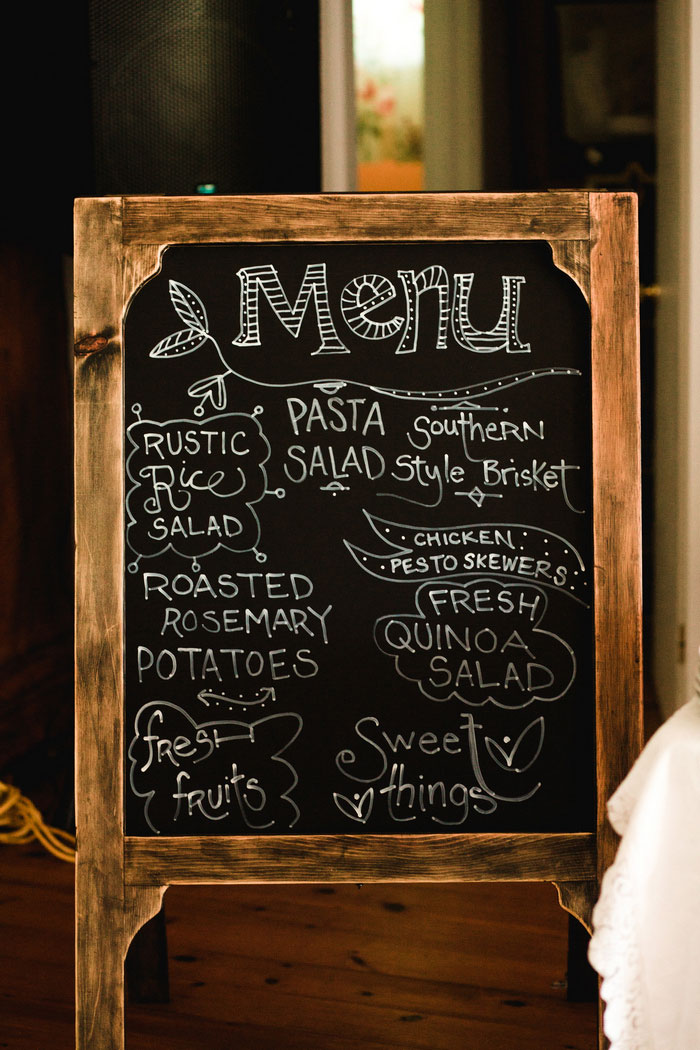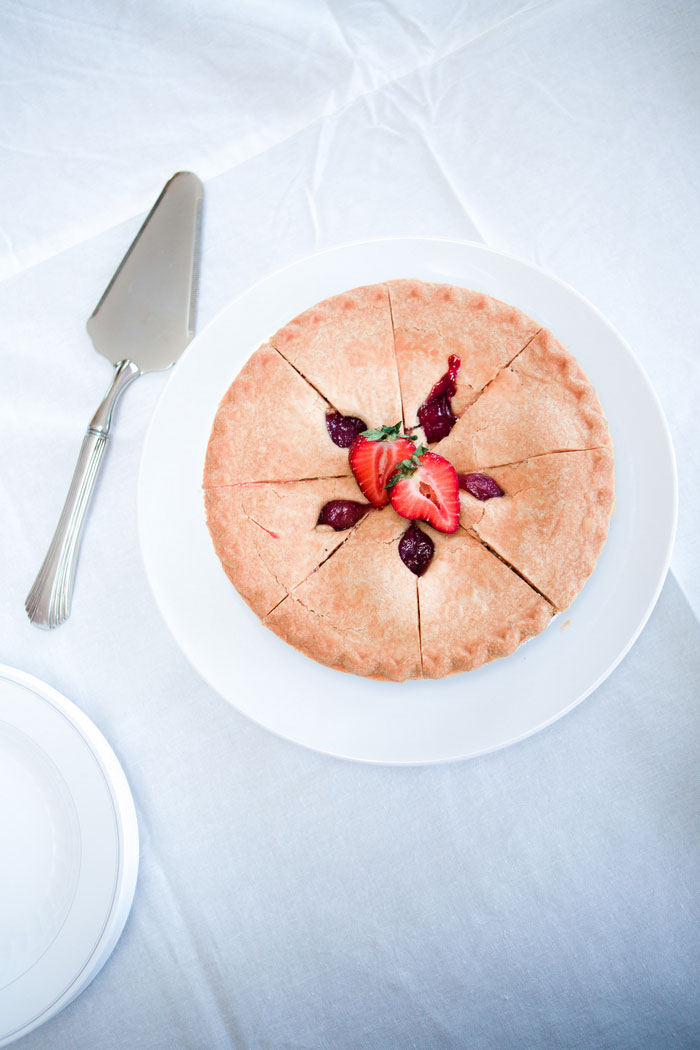 What advice do you have for couples who are considering an intimate wedding?  
Go for it!  There's no need to start your married life together with a massive debt! It also allows you to focus on the things that are the most important to you, like great food, music and drink! I think it's important to remember that a wedding is also a party. It's a party that celebrates your union, but still a party; this helped keep us grounded during our planning, and not get too carried away with all of the possibilities from design to food. If you have special skills or talents, use them! If family members offer to help, be sure to say yes! Make what you can, and barter or do trades for things that you do not specialize in. It's much more meaningful to think back on the day, and all of the love and talent that family and friends put into your day! We can't thank our family and friends enough for taking the time to join us in paradise!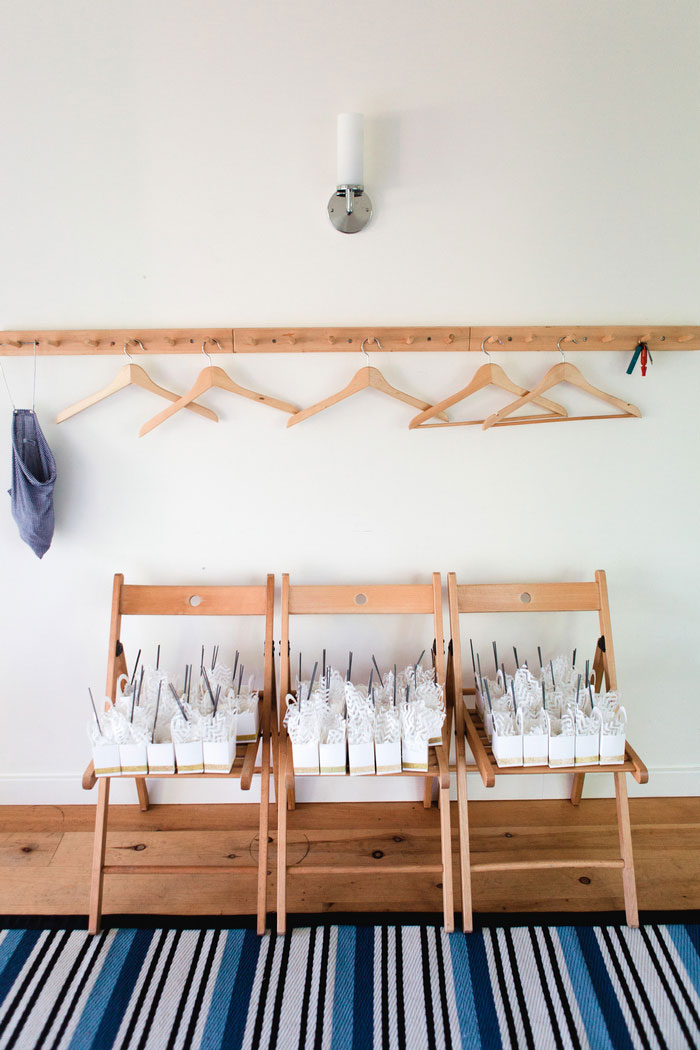 Vendors:

Photography: Nicole Payzant

Musicians: The Modern Grass

Jewellery: Touch the Dutch

Groom's Attire: Tiger of Sweden

Bride's Attire: Lace Bridal, Etsy

Serving Boards: Offcut Studio

Decor: John van Bommel, Bride, and Groom

DJ: David van Bommel (brother of the bride)

Floral Design: Kate Bentley, Ian Bentley (sister of the groom, brother in law)