With their European vacation already booked, Ashely and Chase decided to make the most of their 36 hours in Paris by eloping in front of the Louvre. Without the added stress and pressures of a wedding to contend with, the couple felt free to celebrate their love for each other and their union in the way that felt most right to them – by popping champagne, eating macarons, and dancing around their hotel room!
A huge thanks to Brant Smith for sending over the photos and letting us share in Ashley and Chase's joyous day.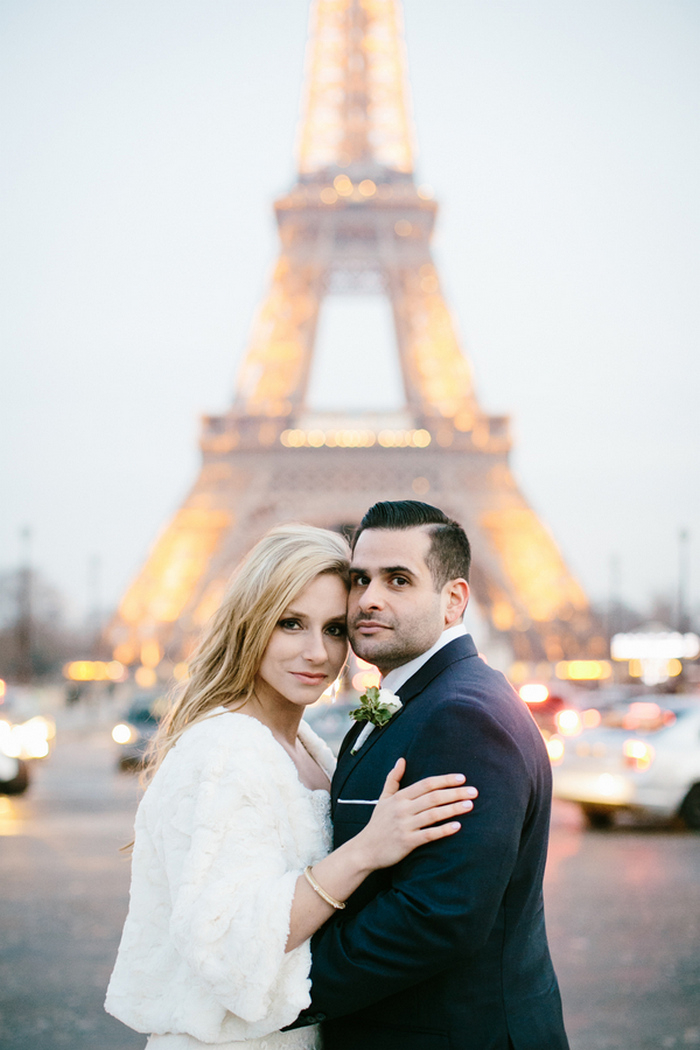 Ashley, 28 & Chase, 32
Paris, France
Wedding Date: January 20, 2015
Number of Guests: 0
Wedding Ceremony Location: The Louvre
Wedding Reception Location: None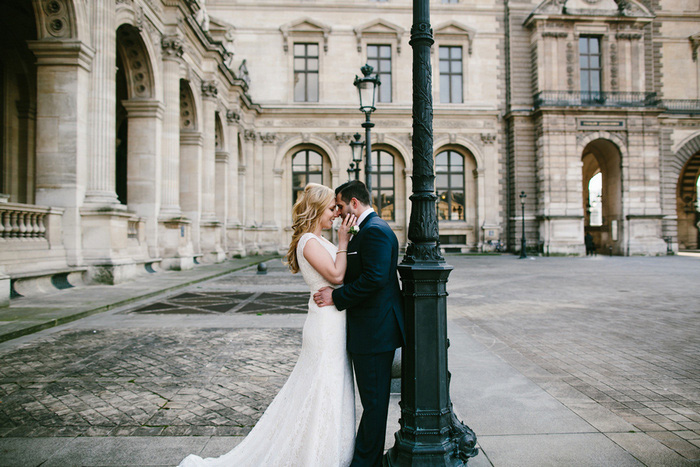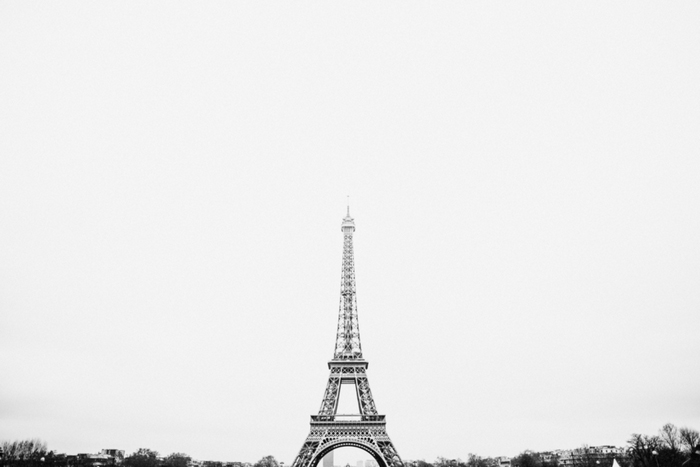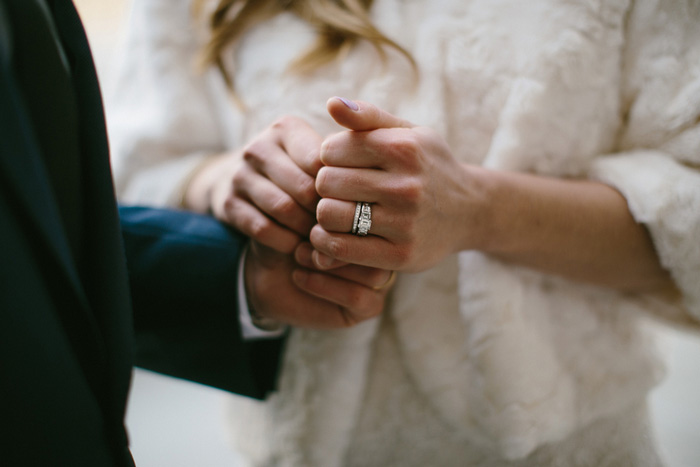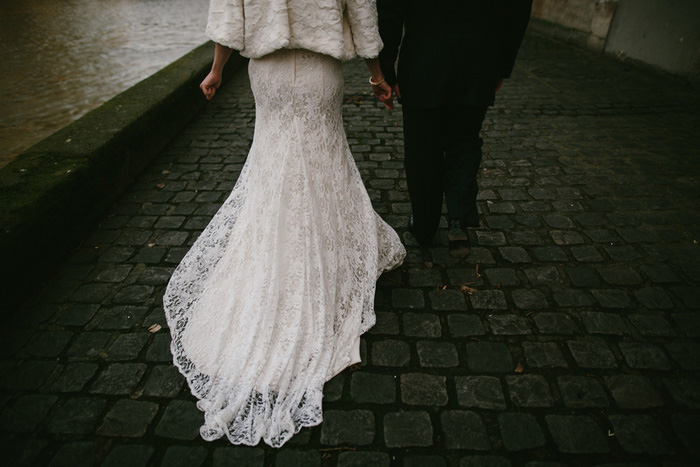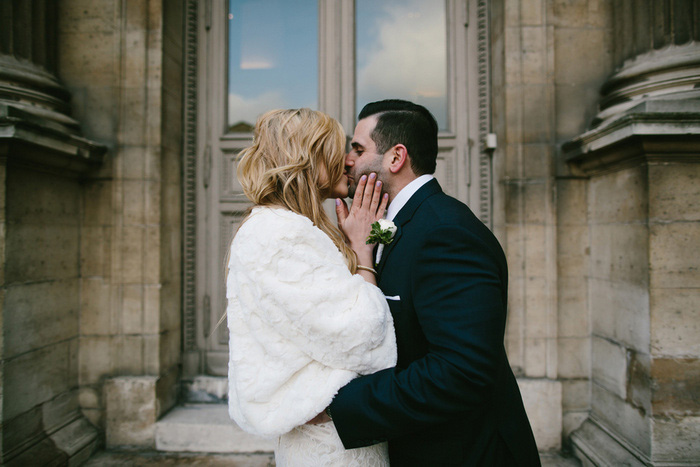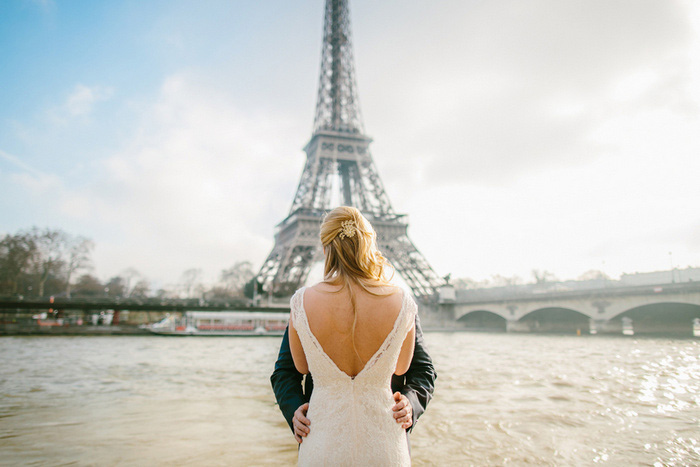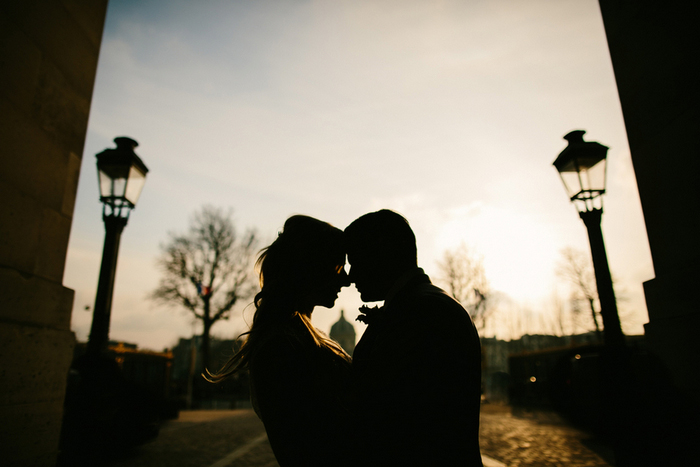 Why did you have an intimate wedding?
Our relationship is built on trust, love, humor, and most of all simplicity. As fast paced and overwhelming as our lives can be, we always find our grounding within each other. We celebrated our love for each other and our future life together without the added stress and pressures we felt would take away from the simplistic values that we share.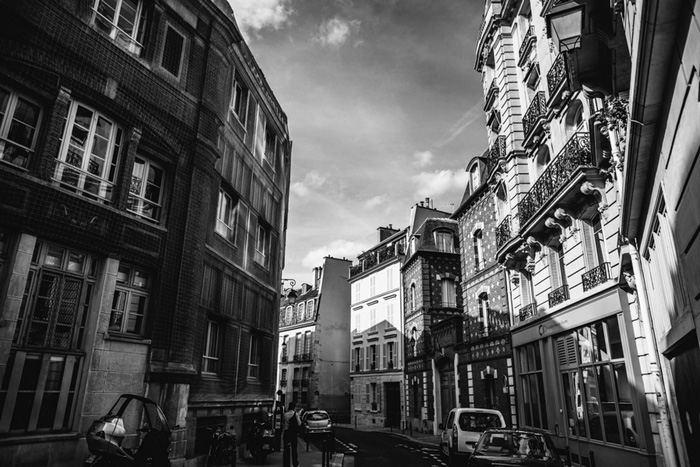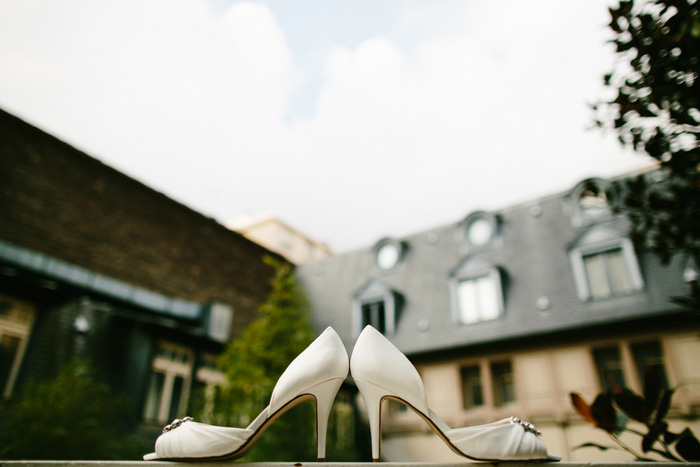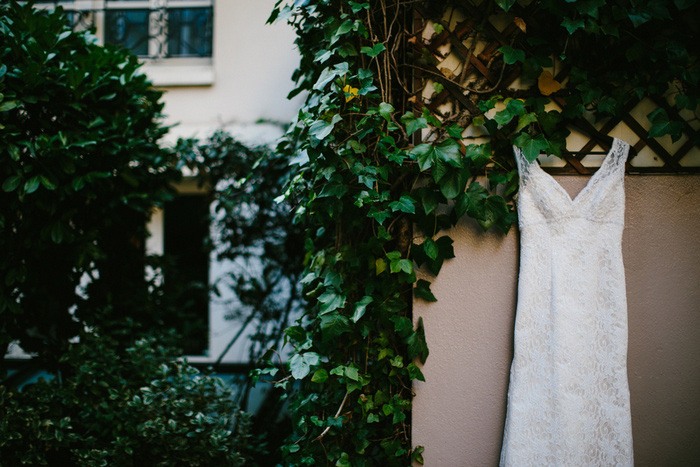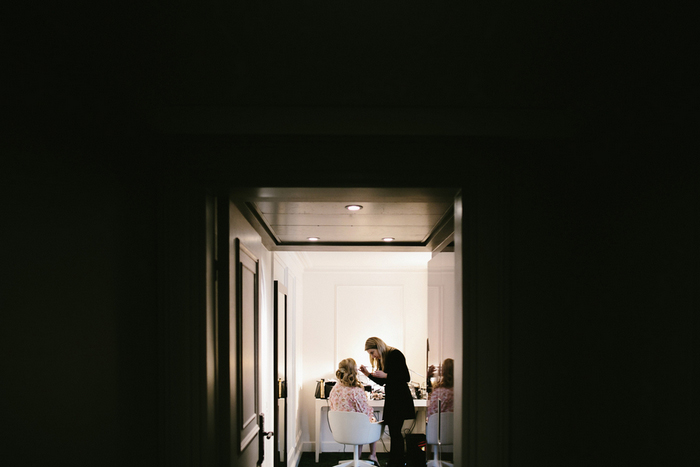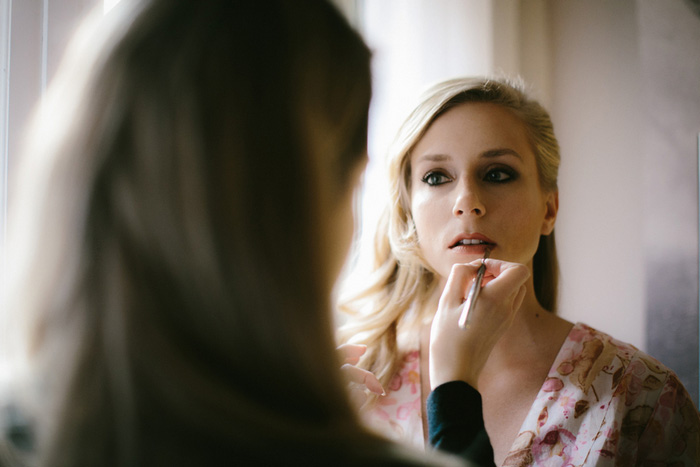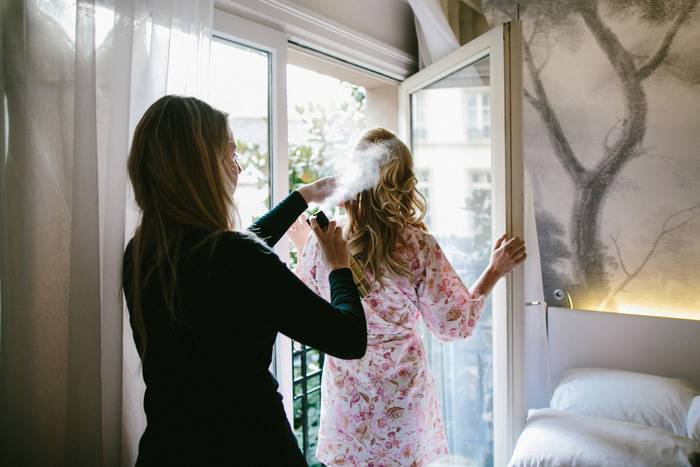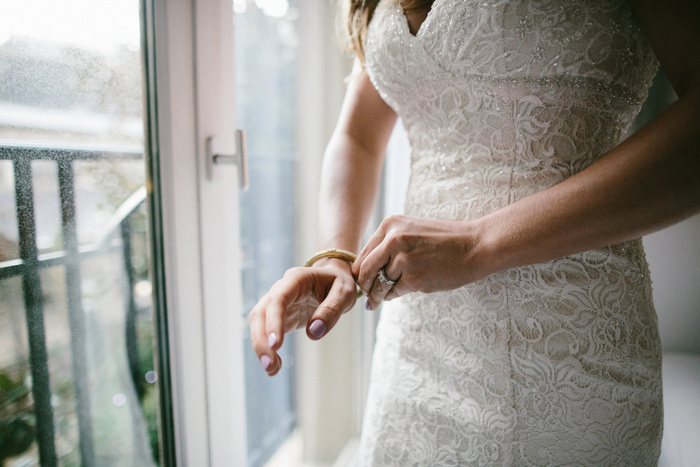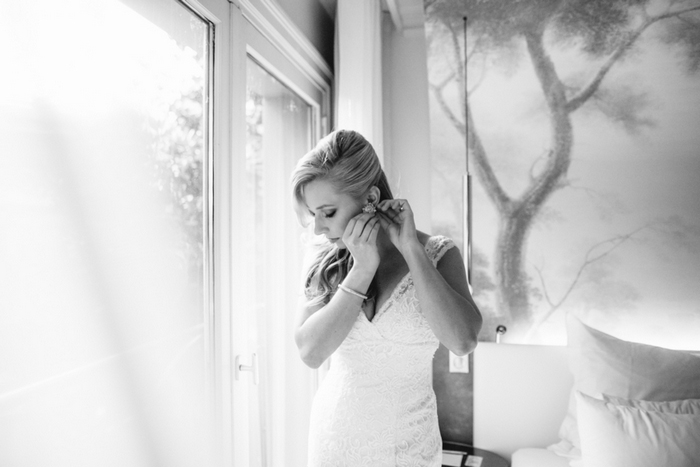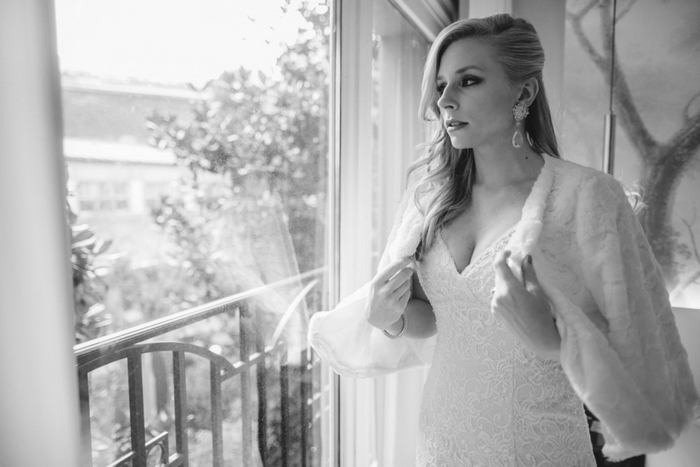 What are some of the challenges that you faced planning an intimate wedding?
I had wonderful recommendations from our photographer Brant Smith. I am also a logistics machine, so we honestly didn't have any.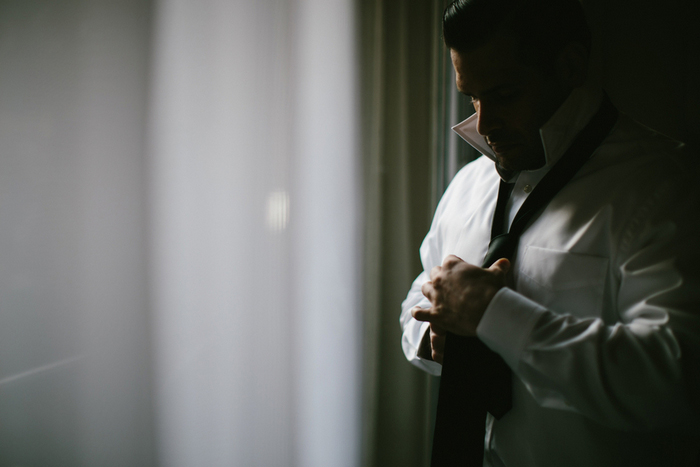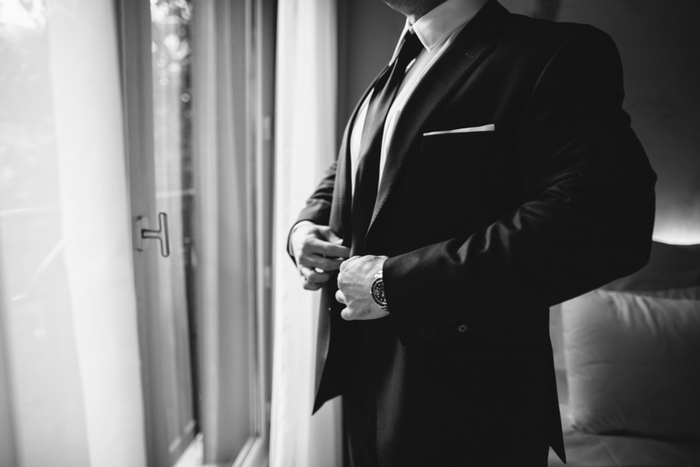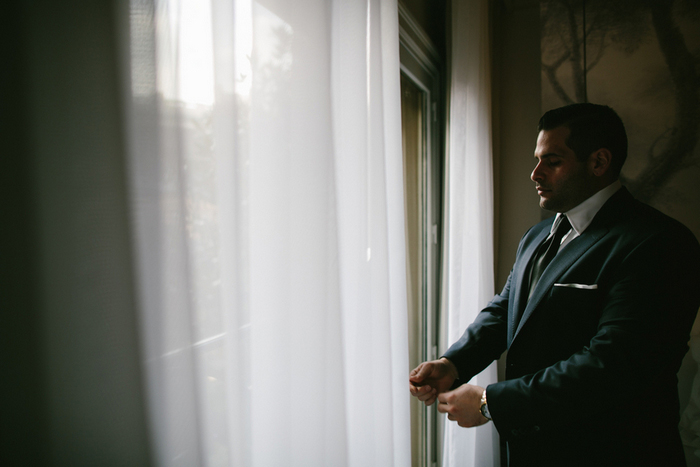 Was it difficult to pare down the guest list?
When we decided to marry in Paris it was only a few short weeks before our planned vacation to Europe. With the last minute timing and extremely short visit to Paris, – 36 hours – it made it nearly impossible to accommodate guests.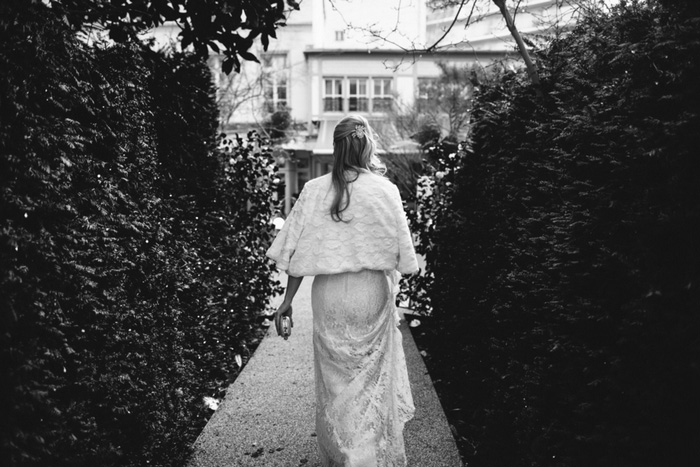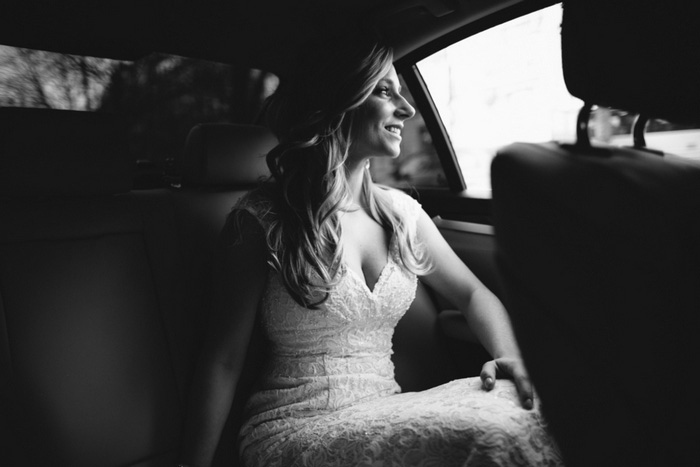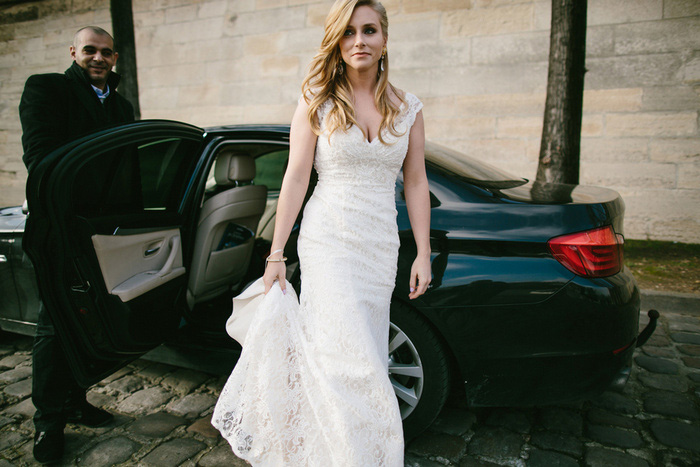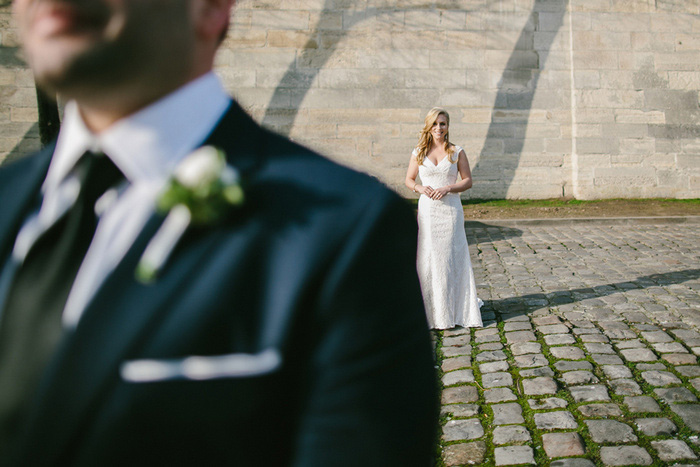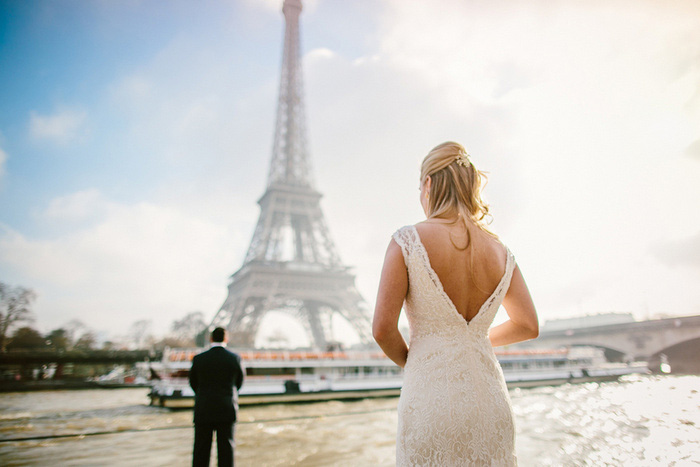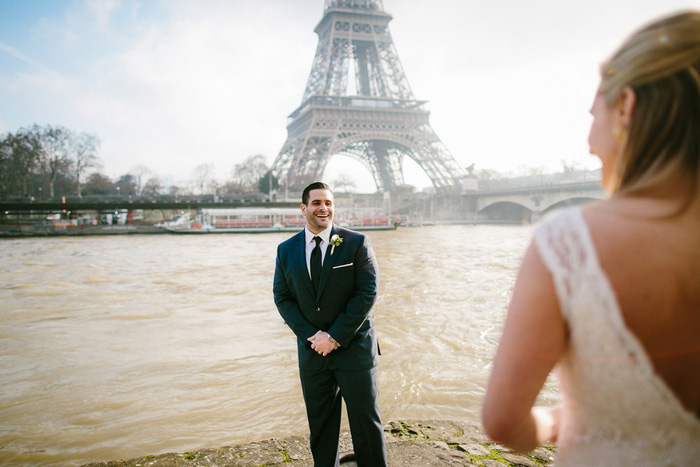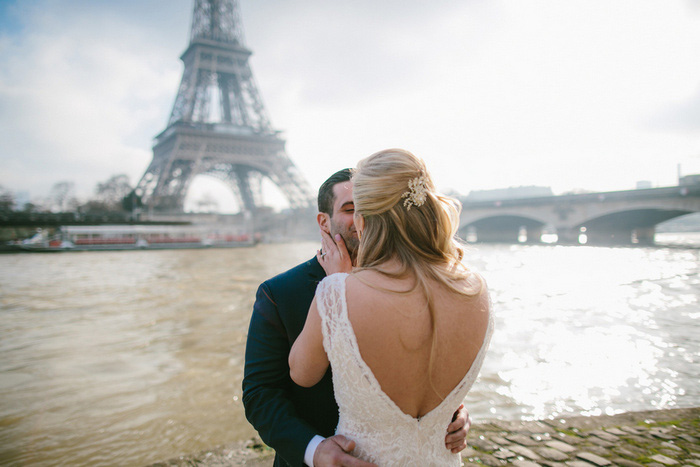 Did you have any 'issues' with the small guest list from friends and family? If so, how did you address them?
We were firm with our decision to marry in Paris and told our close loved ones as soon as possible after we decided. We asked our family and friends to help us prepare for our day and be as involved as they would like to be. From the lovely bridal shower to the hand tailored suit, our family and friends could not have been more supportive.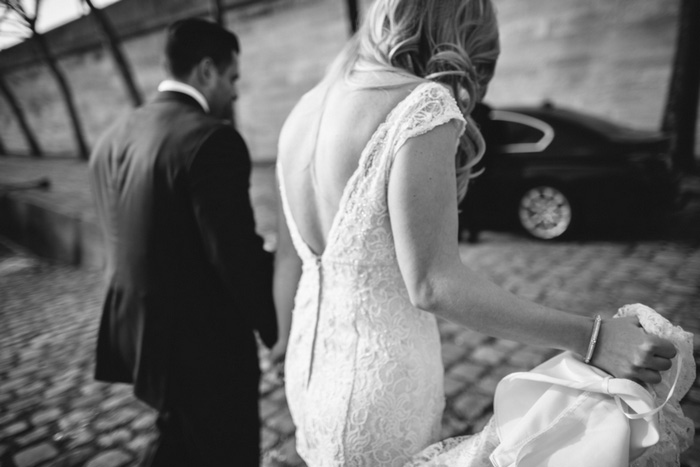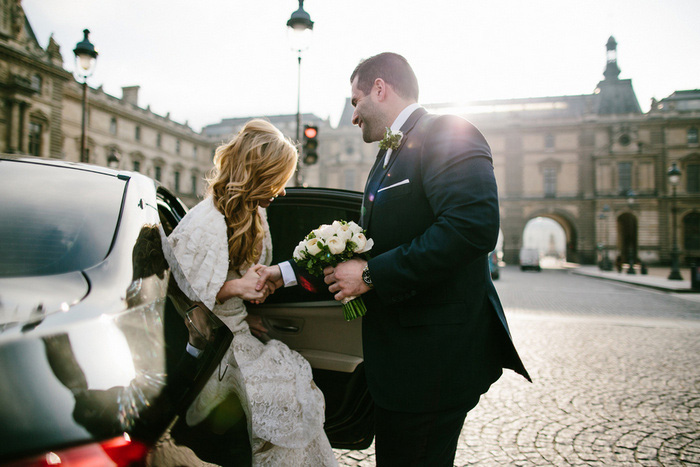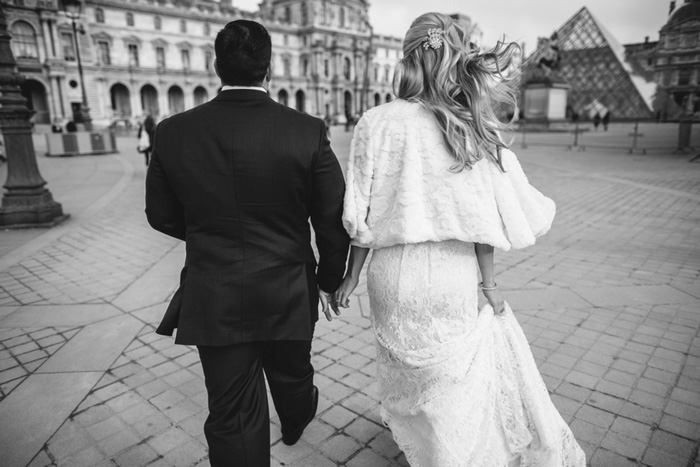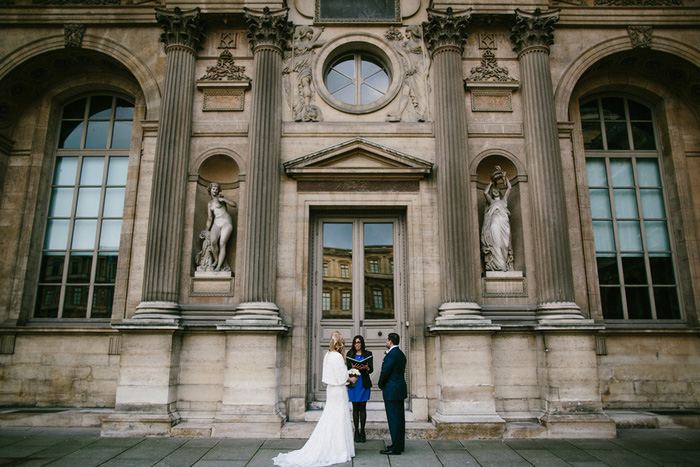 What were the highlights of the ceremony?
Because it was a crisp January afternoon, the courtyard of the Louvre felt private like it was reserved just for us. My personal highlight is that I have never seen my husband smile so big.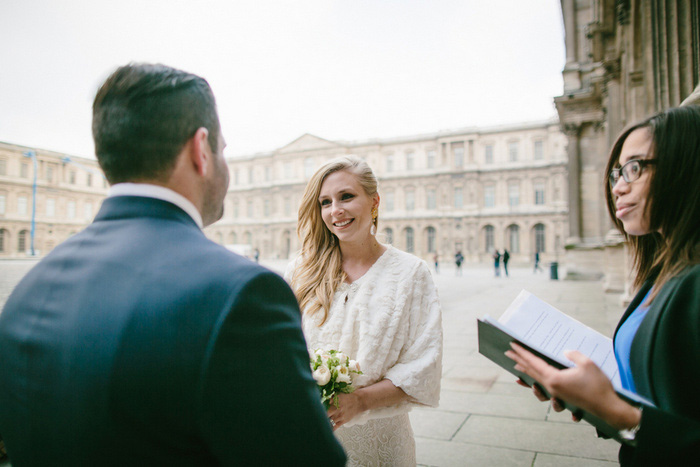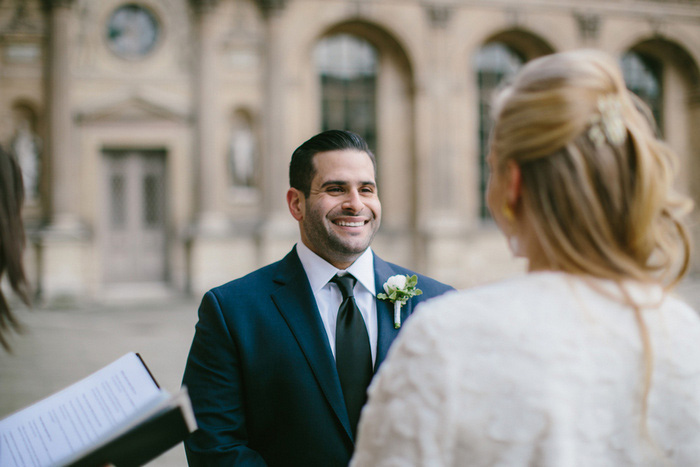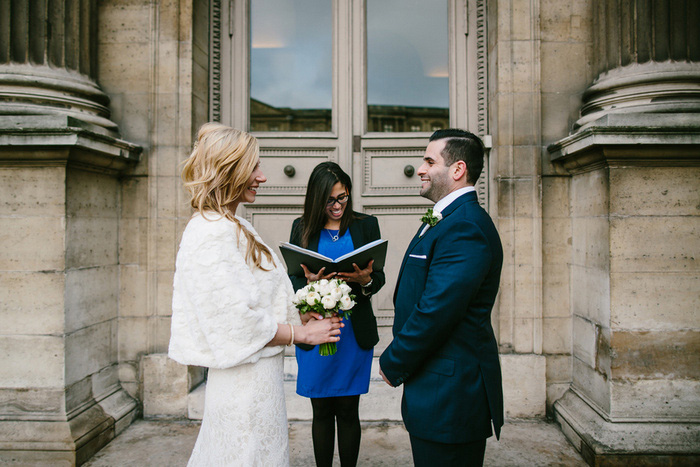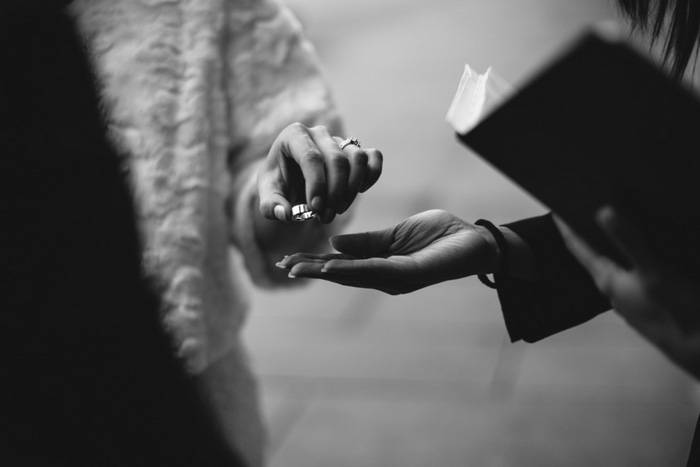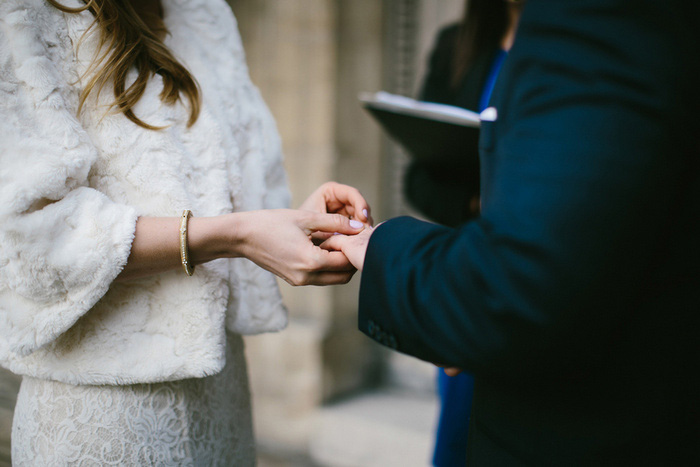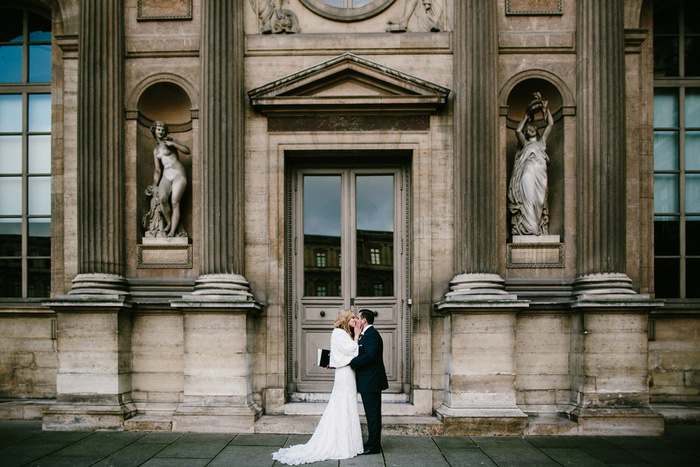 What were the highlights of the reception?
We didn't have one, but we did pop bottles of champagne, devour macarons, and dance around our suite to the French radio stations.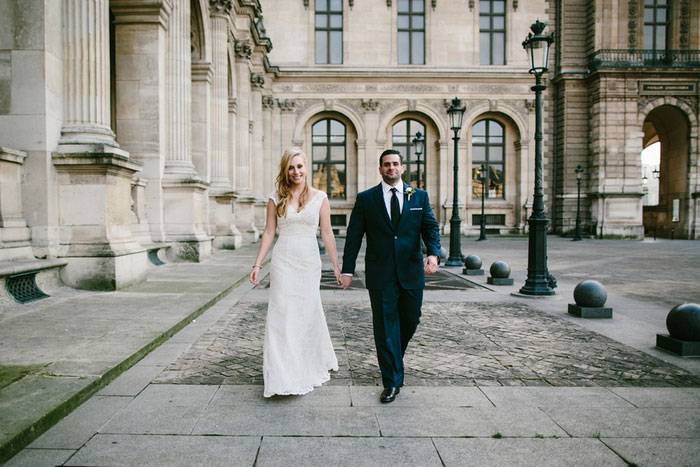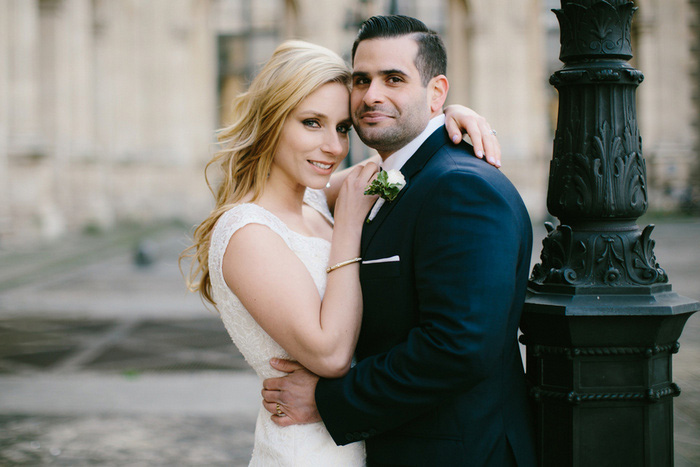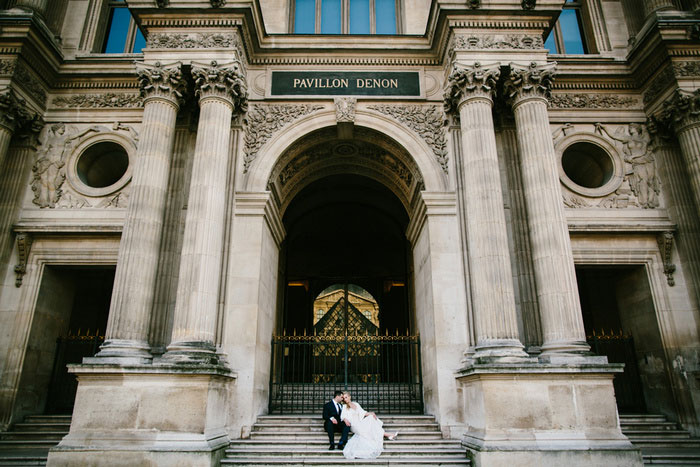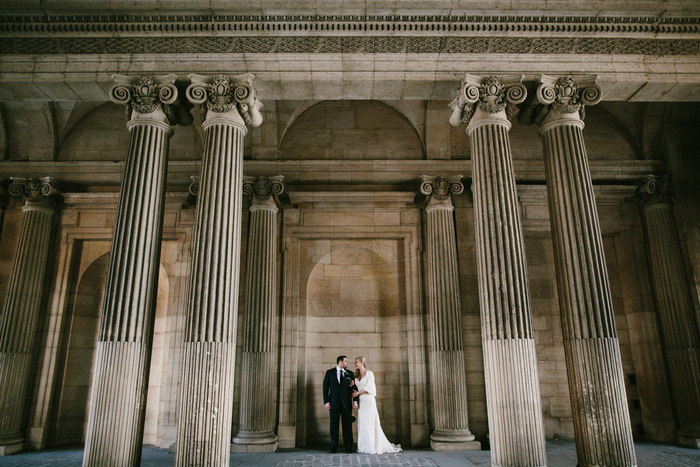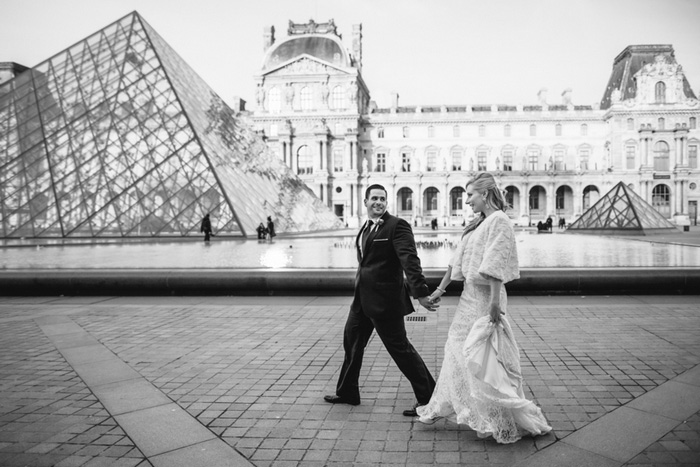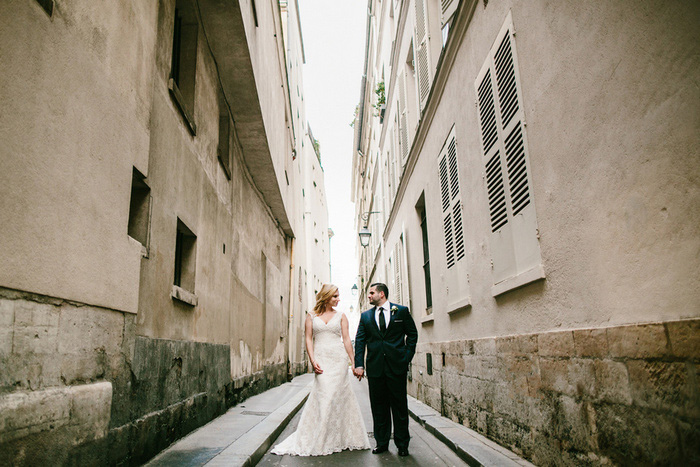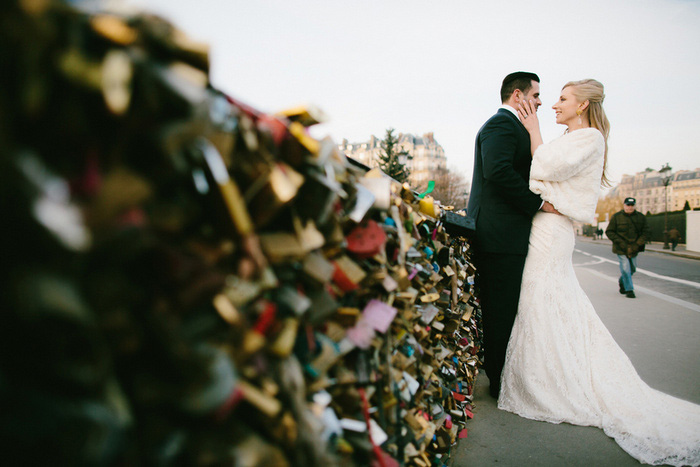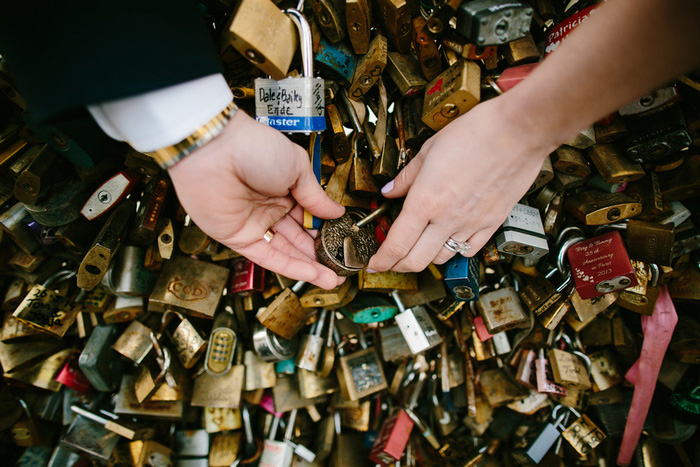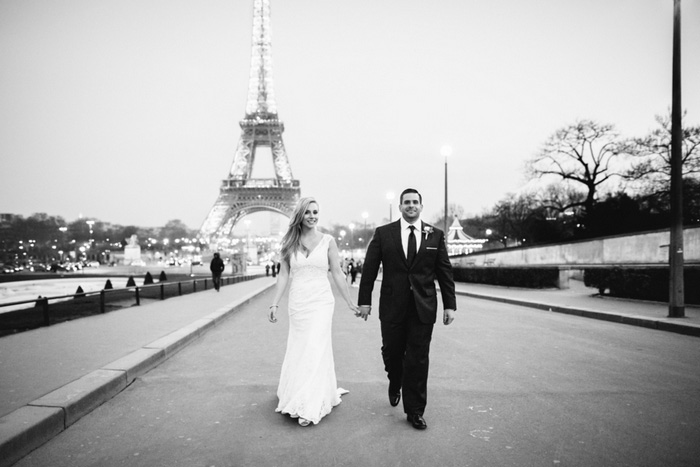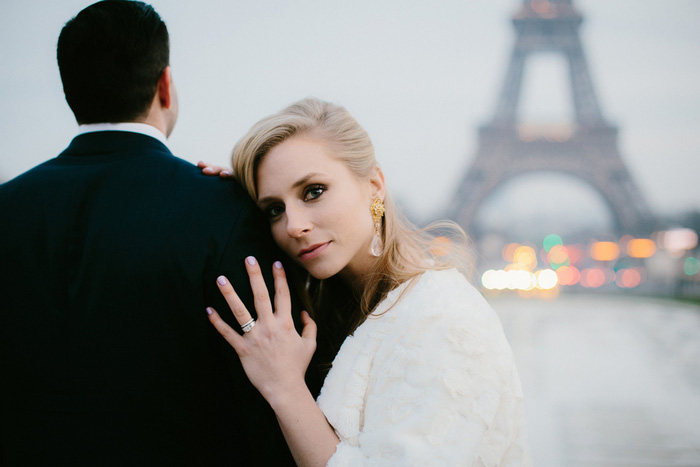 What was the best thing about having an intimate wedding?
Our day wasn't spiked with seating chart blunders, linens that just didn't quite match the centerpieces, or a little too tipsy bridesmaid. We didn't need to cover our ears from noisy complaints or whining concerns. My hair fell out of place and a button on my dress popped, but there were no Aunt Anna Wintours to judge me, just a loving husband to brush my hair behind my ear and pinch the back of my dress to hold me together.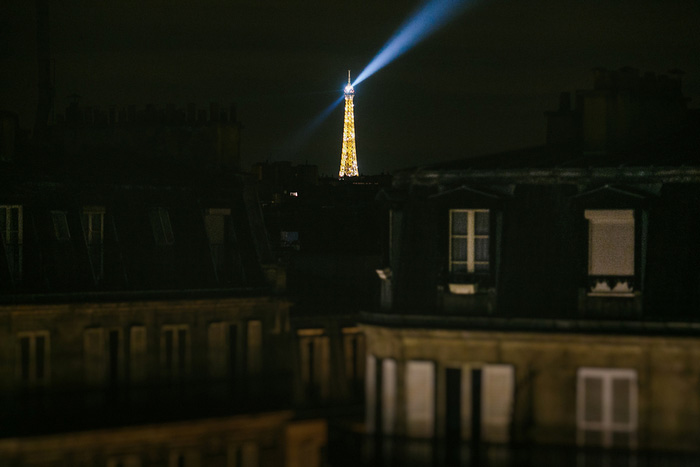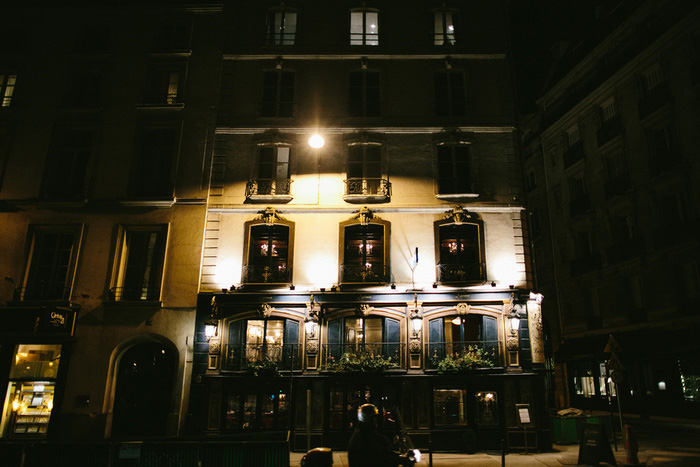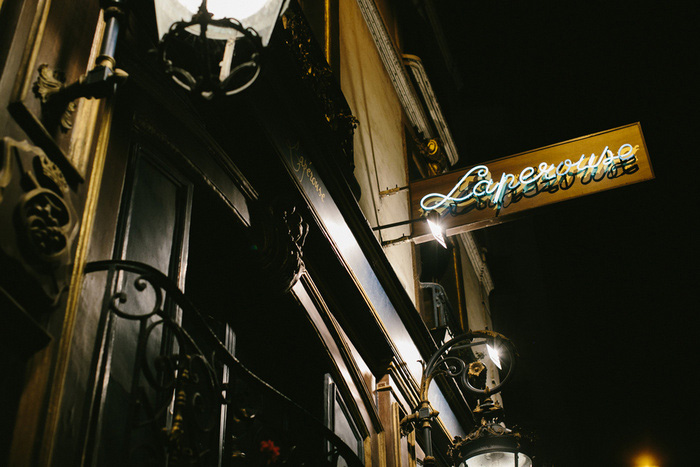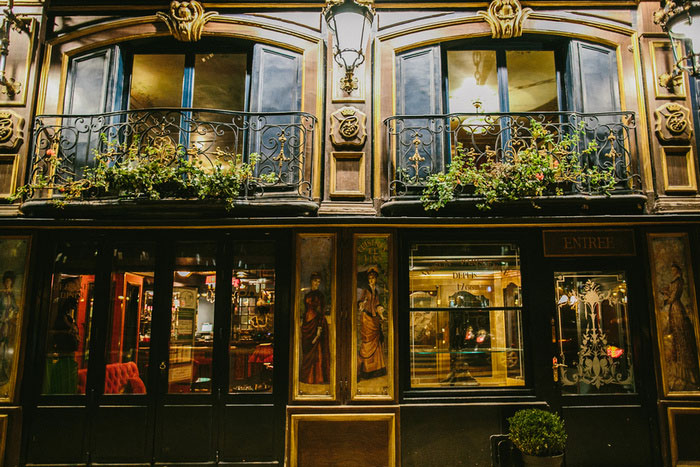 What advice do you have for couples who are considering an intimate wedding?
Know that having an intimate wedding does not mean sacrificing special moments with your family and friends. You can involve them in your planning as much as you like.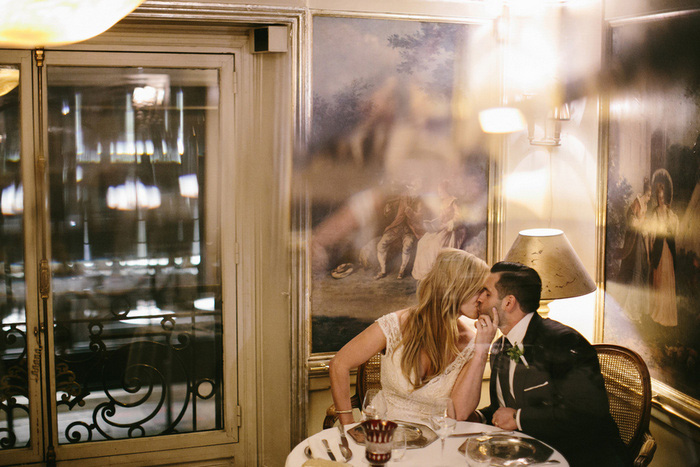 Vendors:
Photography: Brant Smith Photography. We can't say enough about him; he is amazing. The photos are stunning! He knew the best places to shoot and was very flexible with our requests. He made our day perfection!
Hotel: Renaissance Paris Le Parc Trocadero. The suite was beautiful and the location was excellent. They wrote us a sweet welcome note and congratulations note. They had champagne waiting in the room for us each night. We felt extremely well taken care of.
Hair and Makeup: Allison Depriestre. She was very sweet and very professional. She did a great job.
Car Service: Blacklane Service. A new 7 series picked us up right on time and at an unbeatable price.
Officiant: Une Belle Ceremonie. Professional and pleasant.