Fall is one of my favorite seasons. The crisp air makes you want to be close with friends and family, eat some comfort food, and especially to enjoy an intimate event like a wedding. The best autumn centerpieces really bring the season to light with natural elements, colors and evoke all of the emotions of fall.
Using seasonal fruit cuts down on floral costs as you will need less flowers (if you choose to use them at all). Using seasonal fruits or vegetables also really helps to carry the season into your decor.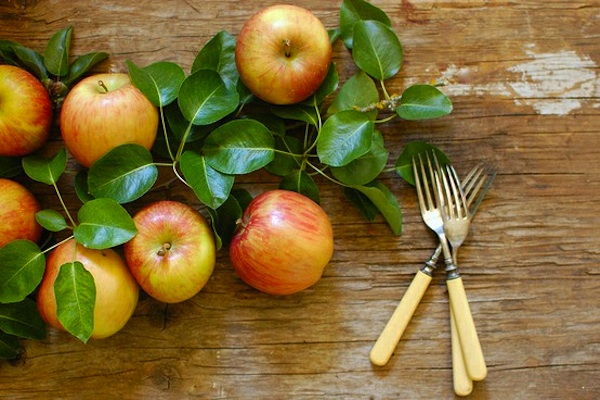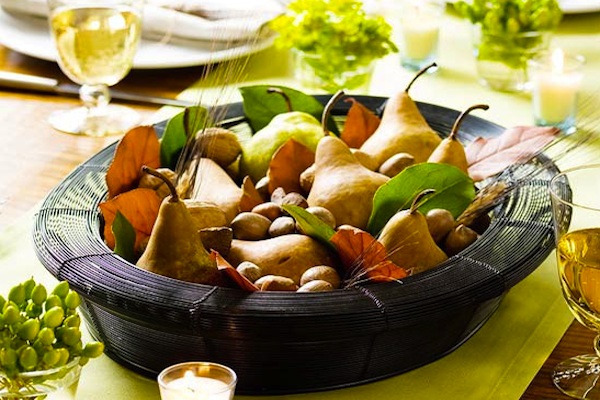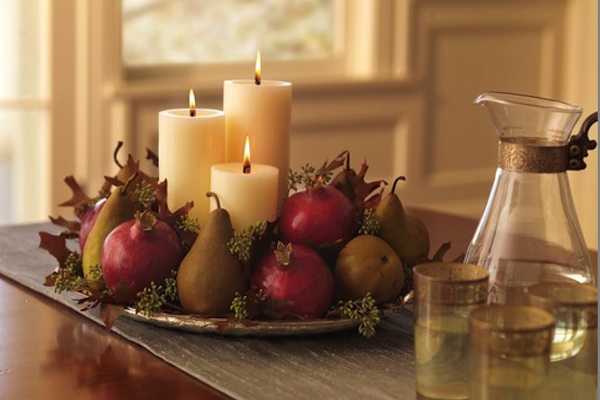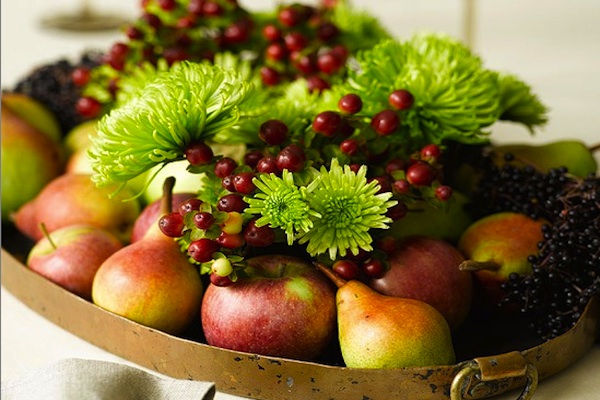 Just as with seasonal fruit, seasonal vegetables (especially gourds) need little accenting and their wide variety of colors allow them to be simply arranged among candles or flowers along with other natural elements for striking (and extremely simple DIY-able) arrangements.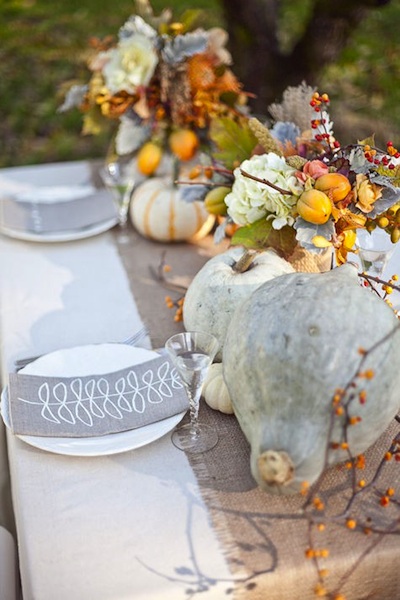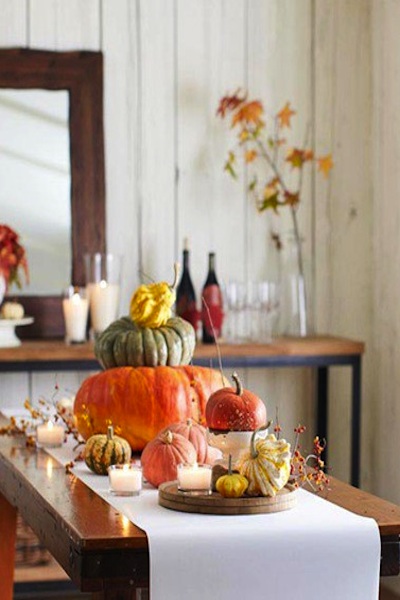 Other natural elements that you can add are pieces like logs incorporated with your flowers, or gourds, manzanita branches or even colorful leaves on branches like maples.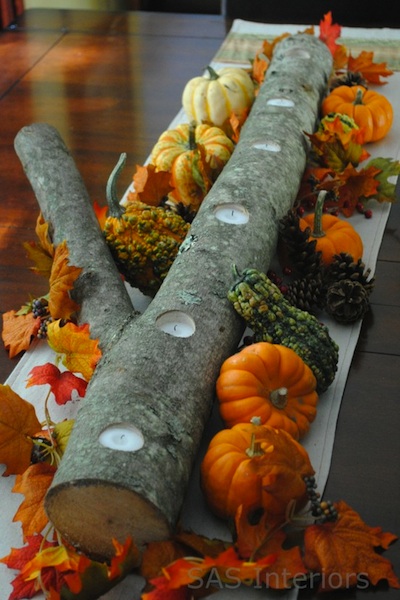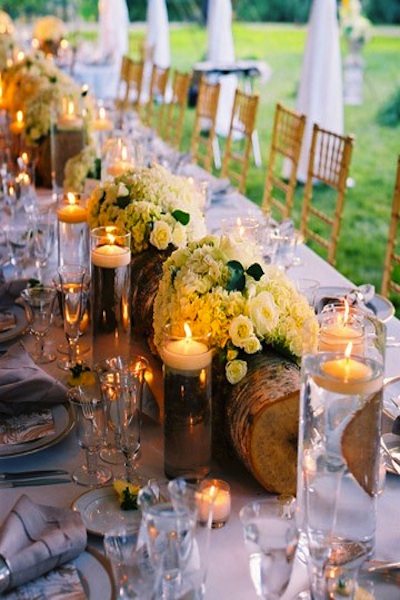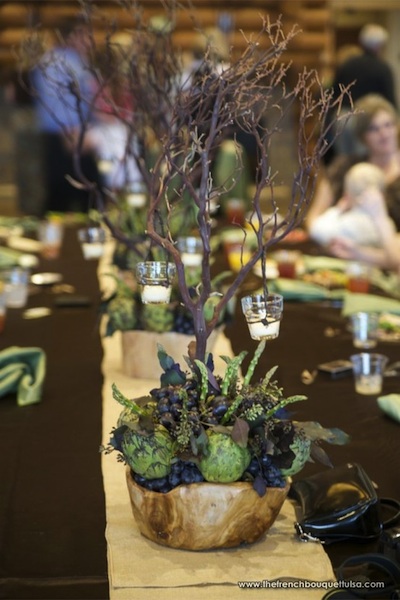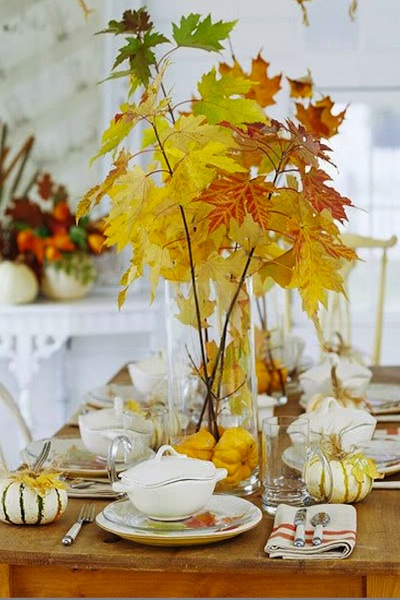 If you feel like you really just want beautiful flowers in your favorite fall palette, that's of course an option as well. Dahlias, lamb's ears and roses all look great and come in a variety of colors to evoke fall.
Fall is perfect for versatility in regards to your themes and colors. Rustic is very easy, as are rich, lush colors, or neutrals. Incorporating elements from nature will help to establish the season and feel of autumn. Happy planning!
Image One: frolic-blog.com; Image Two: bhg.com; Image Three: countrydays.wordpress.com; Image Four: bhg.com; Image Five: designsponge.com; Image Six: centsationalgirl.com; Image Seven: blogs.babble.com; Image Eight: wolfgangkleinschmidt.choicestolkholm.com; Image Nine: sasinteriors.net; Image Ten: marthastewartweddings.com; Image Eleven: paperlanternevents.blogspot.com; Image Twelve: bystephanielynn.com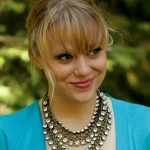 Rebekah is a DIY obsessed, wedding and event styling wizard who loves hunting her bay area  homeland for clever craft ideas, vintage gems, bargain buys, new pieces for her vintage rental line and  blogging inspiration. She and her husband live and write in Oakland and enjoy splitting their time  between California and their native Oregon planning weddings. Read her blog.