Are you looking for affordable, yet stylish wedding favors? Fresh fruit is a great budget savvy option that with a little stylish packaging, is both chic and scrumptious!
These stickers are adorable, and super easy to make. You can create your own stickers by making the image you like (monograms
or cute sayings like this are perfect!), printing it on sticker paper and using a circle punch
to create the individual stickers. This type of favor is great for minimal effort and packaging.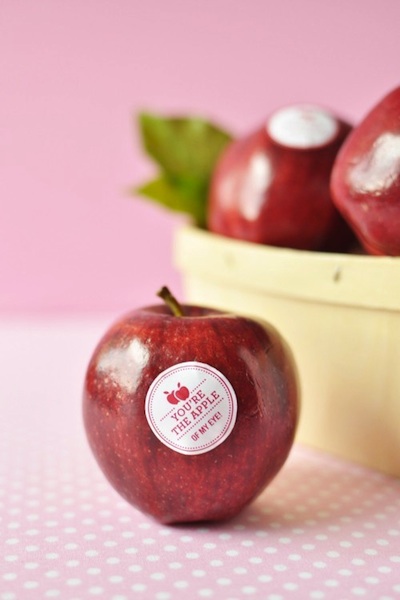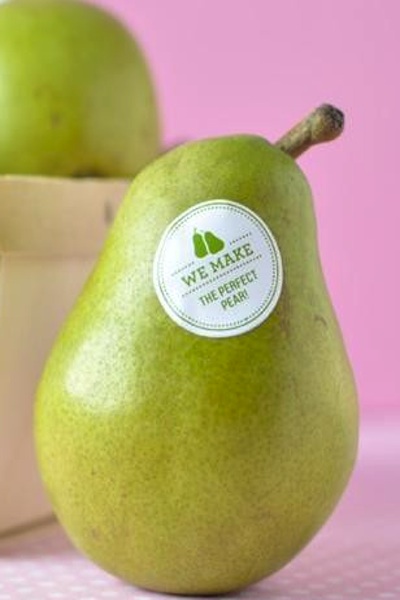 For berries or smaller fruits, small bags work perfectly. To dress up the bags you can use or make a custom stamp
or create a sticker or label with your wedding date, monogram or favorite design. Custom stamps can be anything you want: pretty fonts, artwork, whatever you like and they typically only run between $18-$28 depending on their size making them a stylish and affordable detail.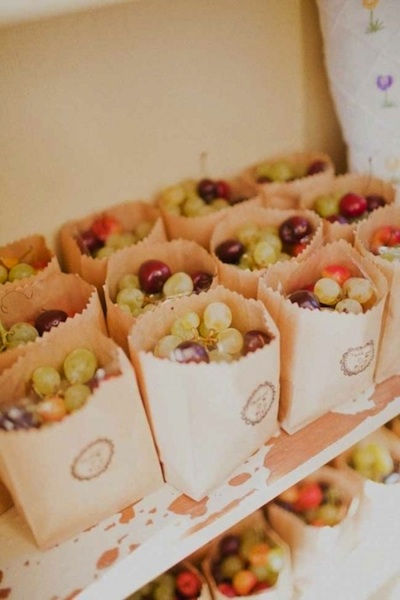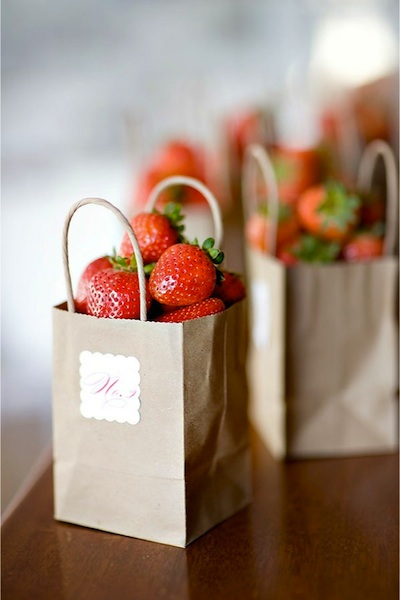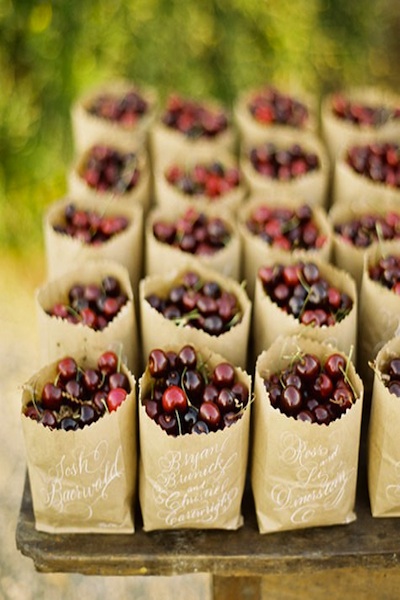 One of the best parts about using fruit favors are their bright colors. Because of how colorful they already are, sometimes all you need are just some nice baskets or buckets with a cute sign telling your guests how to best serve themselves!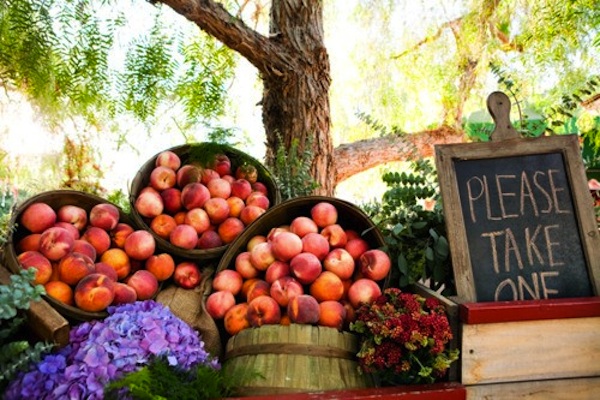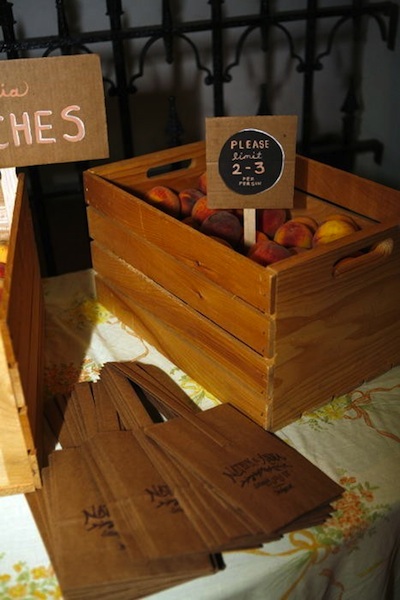 Another beautiful, yet simple, fruit favor idea is stamping kraft paper (or simple wrapping paper) with your custom stamp and wrapping your fruit favor in it. This works best for fruit with interesting shapes, like this pear favor. You can also partially wrap the fruit to give a peak at what awaits inside.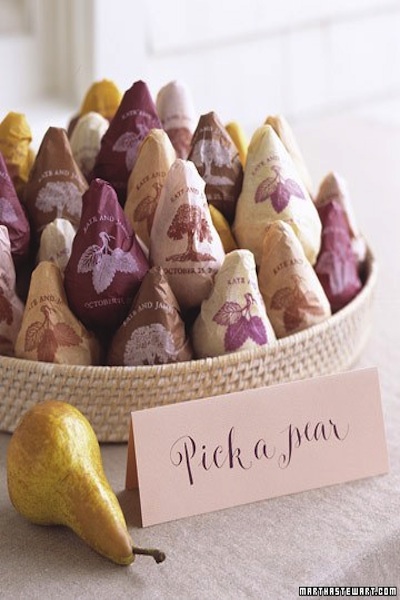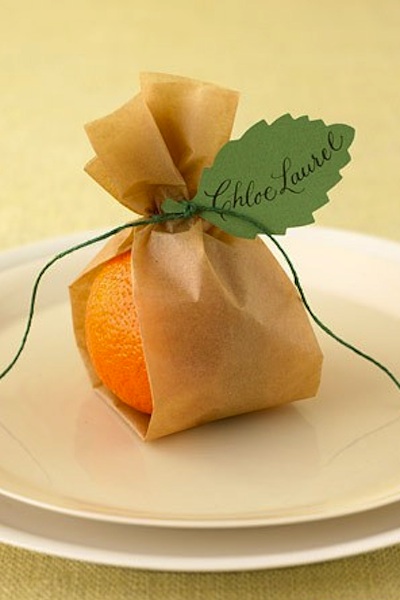 Seasonal fruits are going to be most affordable and if you can buy them in bulk that's a bonus! Local farms or even farmers markets are great places to look. Whether you wrap your fruit favors in kraft paper, pop them in cute bags, or just display them in nice baskets the bright colors of the fruit need minimal fussing and packaging. They can even double as escort cards or table numbers making them an even more budget friendly option!
Photos One and Two: twigandthistle.com; Photo Three: ruffledblog.com; Photo Four: stylemepretty.com; Photo Five: designsponge.com; Photo Six: tinywhitedaisies.tumblr.com; Photo Seven: OnceWed.com; Photos Eight and Nine: marthastewartweddings.com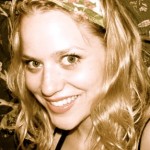 Rebekah is a DIY obsessed, wedding and event design wizard who loves hunting her bay area    homeland for clever craft ideas, vintage gems, bargain buys, new pieces for her vintage rental line  and blogging inspiration. She and her husband live and write in Oakland. Read her blog.