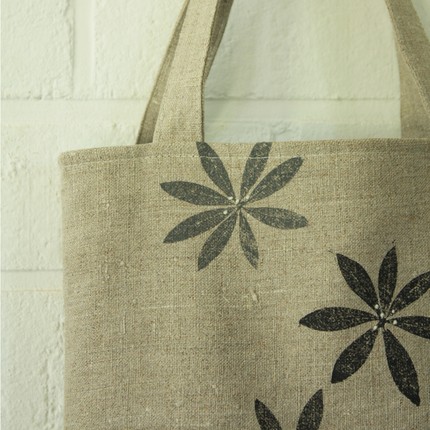 By Laura Keller
Are you looking for autumn wedding ideas? Fall is one of the most beautiful times of year to have a wedding – the changing of the leaves, the warm colors, the delicious seasonal flavors. For a simple and inexpensive way to incorporate the feeling of autumn into all aspects of your wedding, try a stamped-leaf motif.  I'm not talking about a leaf stamp you can find at the craft store.
This DIY project requires looking for some freshly fallen leaves in your own backyard to print onto anything wedding related: save-the-dates, invitations, menus, plates, napkins, place cards, table numbers, and even gifts for your wedding party.
The leaf-printing process requires the most basic of art skills, but I would recommend first stamping some non-wedding material for a few practice runs. Once you are a seasoned printing veteran and have decided upon leaf shape and color, feel free to work on the real thing.
All you will need is paint, a paintbrush, newspaper, and some freshly fallen leaves. Lay a few sheets of newspaper over your workspace. Apply a thin coat of paint to the leaves, being sure to paint the underside for a more detailed and textured print. Then place the painted leaf paint-side-down onto the material to be stamped. To keep your hands clean, put a few folded sheets of newspaper on top of the leaf. Then press firmly, applying pressure all over to ensure an even stamping. Peel the newspaper and leaf away and allow the paint to dry.
This is a simple process that can be used on all sorts of materials. I've printed leaves onto everything from paper goods to place mats, tablecloths, and glass plates. Be sure to use a good acrylic paint for thick paper, a fabric paint on napkins and tablecloths, and a clear sealant to coat stamping on plastic, glass, or metal.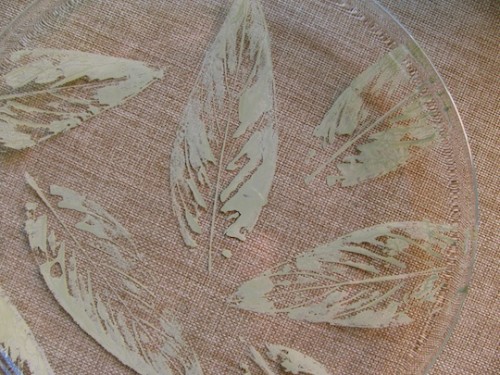 You can also follow instructions from Martha Stewart and use ink instead of paint, as shown in the photo below: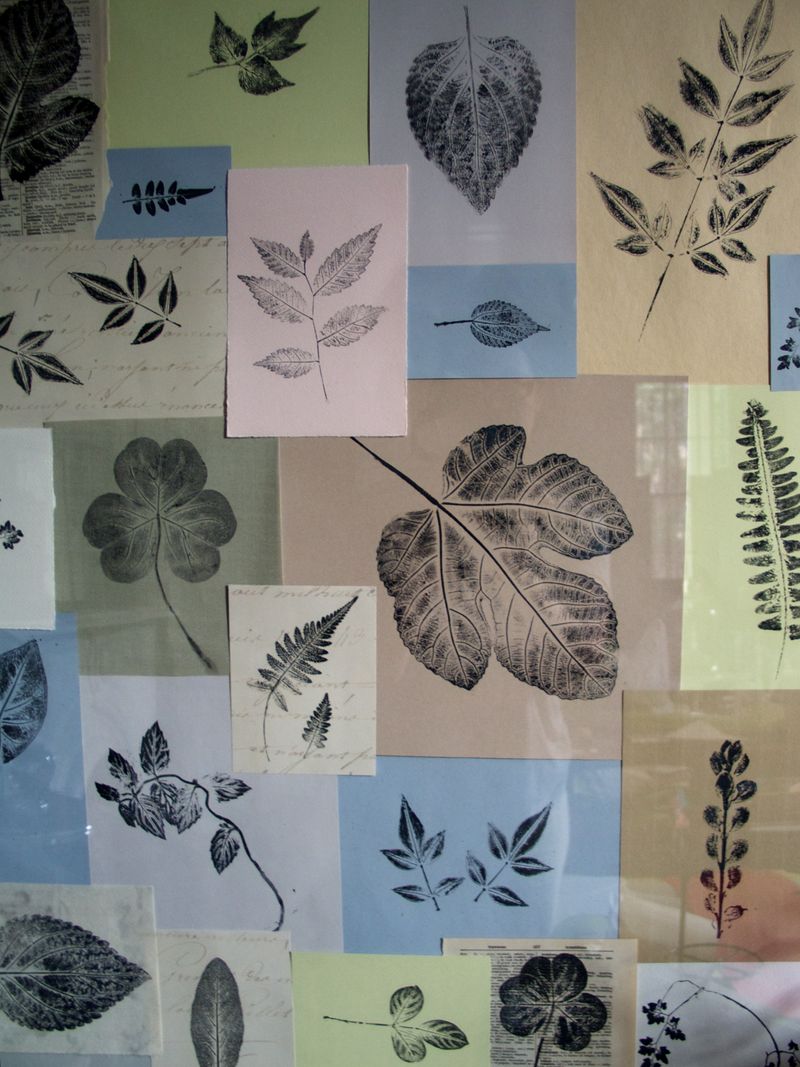 First Photo: lottahelleburg; Second Photo: The Artful Parent; Third Photo: CraftStylish; Fourth Photo: Bliss! Weddings Market; Fifth Photo: RadiatorTunes; Sixth Photo: Urban Comfort.
Laura Keller is a 20-something living in Baltimore, MD. Some of her favorite things include crafts, cooking, and culture, which she shares on her blog Radiator Tunes.