Having never visited New Mexico, but nontheless intrigued by the "Land of Enchantment", Chris and Chelsie decided to elope in the Sandia Mountains of Albuquerque. Despite unforeseen events and numerous hiccups on their wedding day – including having to change their wedding date at the last minute, as well as frigid temperatures – the couple rolled with the punches, and with the help of their amazing photographer Latisha Carlson and wonderful vendors, had the most memorable, and magical elopement possible!
BTW, Chris and Chelsie own Twisted Limb Paperworks , a stationery company that offers handmade, 100% recycled invitations and paper goods.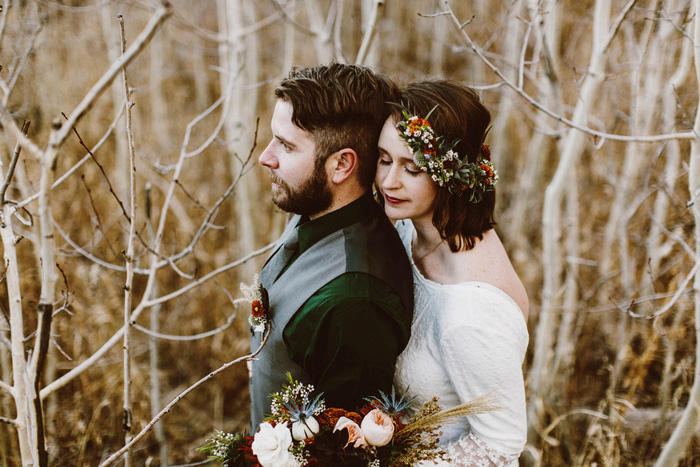 Chelsie, 26 & Chris, 35
Albuquerque, NM
Wedding Date: November 12, 2014
Number of Guests: 0
Wedding Cost:  $4,000 – this included all of our travel expenses, "honeymoon" activities, photography, flowers, attire, and even wedding bands.
Wedding Ceremony Location: The Sandia Mountains in Albuquerque, New Mexico
Wedding Reception Location: Since we chose to get married out-of-state and it was just the two of us, we had a perfect, low-key evening in Santa Fe with dinner at Tune-Up Café and a night by the fire in our hotel room at Las Palomas. We'll be hosting a "reception" celebration later this year for friends and family. We'll be sending out invites handcrafted with love by us and our company.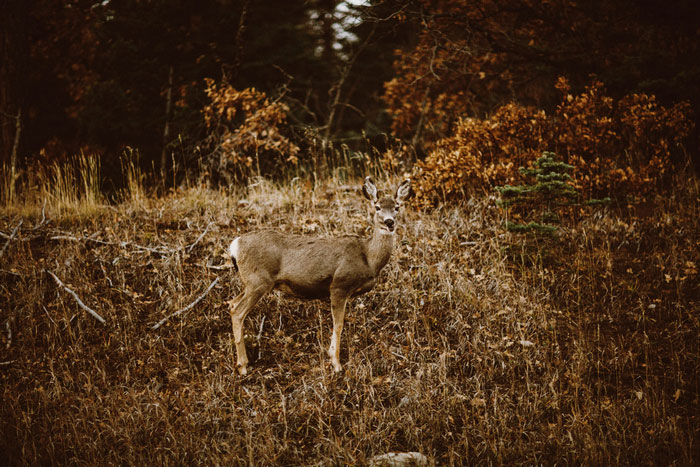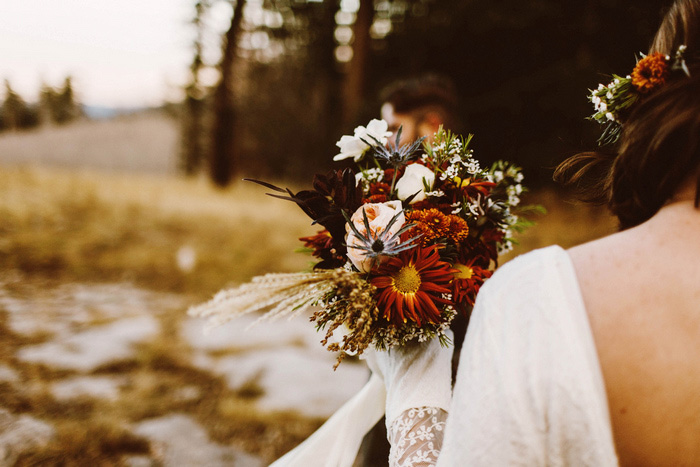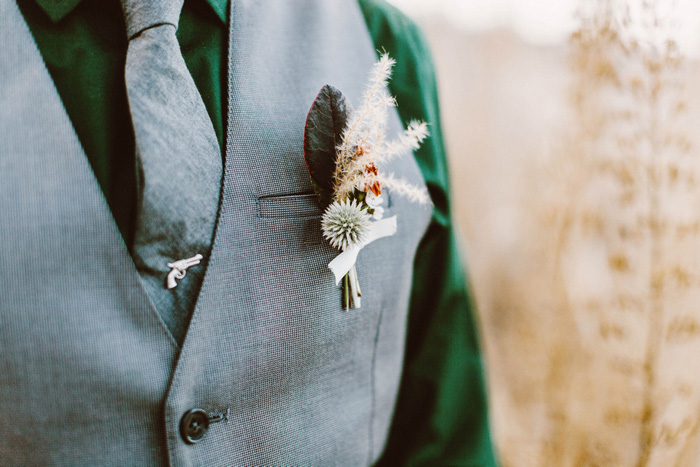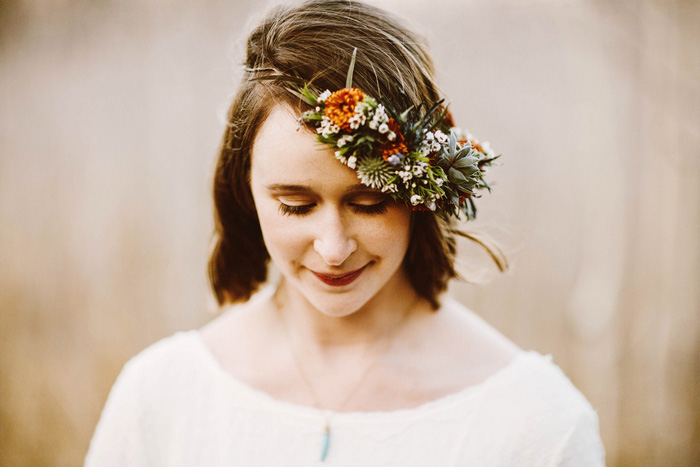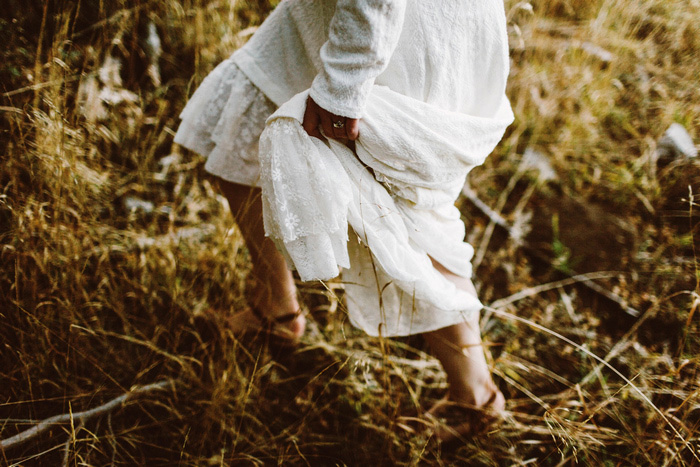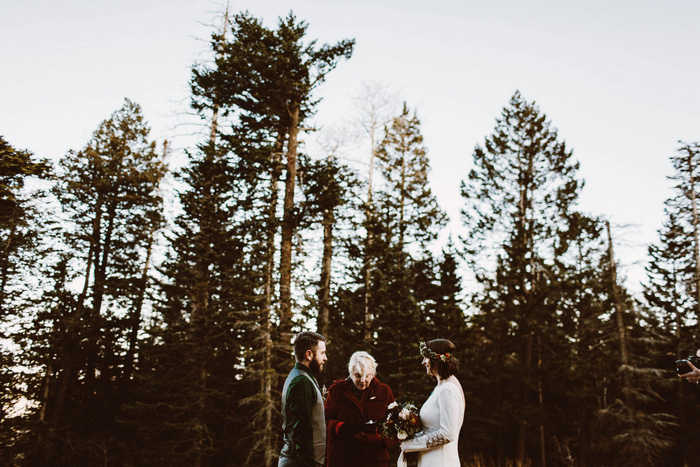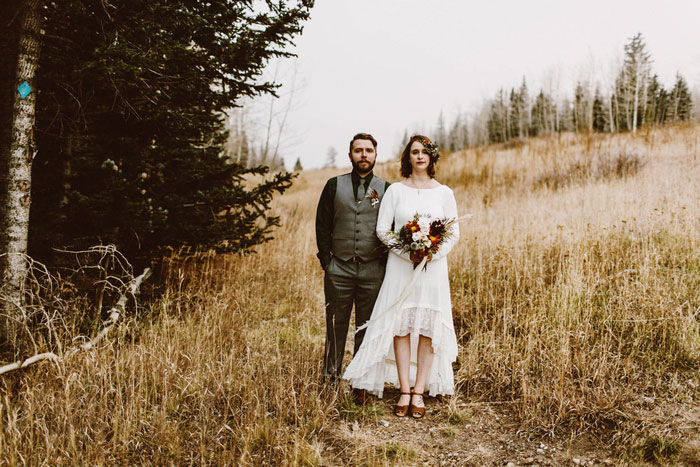 Why did you have an intimate wedding?
I think from the moment we got engaged, we knew we wanted to elope. We loved the weddings we had attended for our friends and family, but wanted our day to be more personal – something for just the two of us.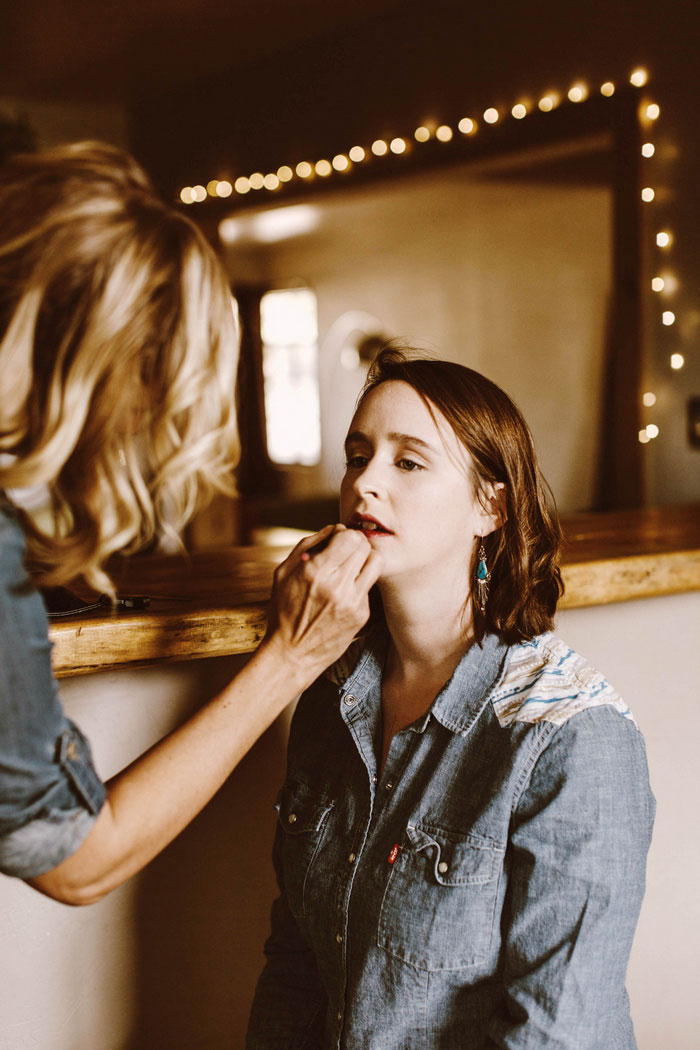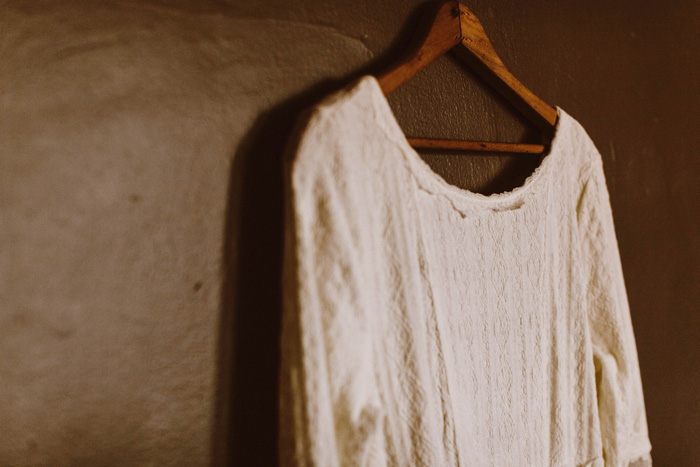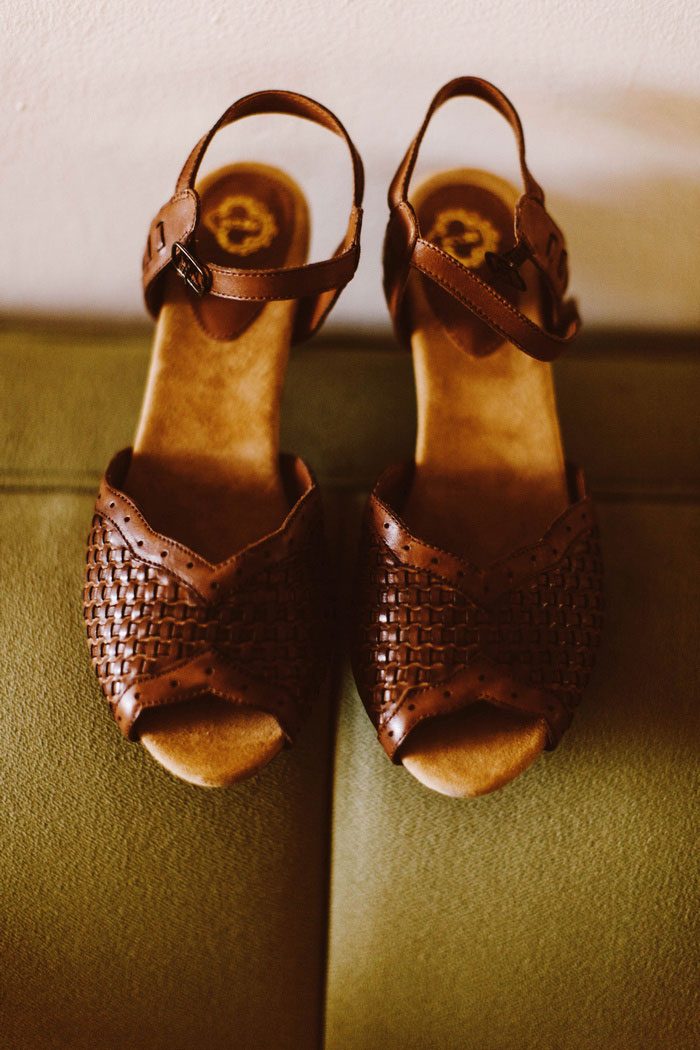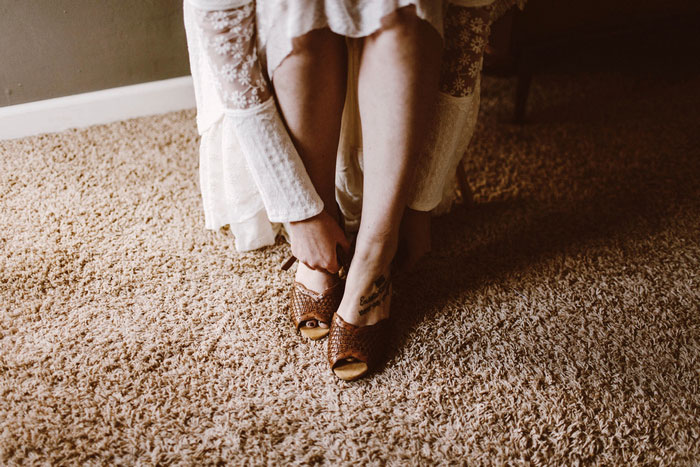 What are some of the challenges that you faced planning an intimate wedding?
For starters, we had never been to New Mexico. Trying to plan our wedding in a state we had never visited was a challenge. What we did know was that we were both intrigued by the "Land of Enchantment" and knew we wanted to get married outdoors in its beautiful landscape.
We had the BEST photographer who knew of beautiful places in the area and had amazing ideas, and even referred me to my florist and makeup artist, who were both amazing. She worked with us every step of the way to ensure our day was amazing – she even rescheduled our shoot when we found out two hours before we were to be married that we wouldn't make it to the mountains in time.
Unfortunately, we had run into quite the dilemma with the Cimarron Police Department the night before. Long story short, I was pulled over for speeding the night before our wedding. I was let off with a warning, but when we went to get our marriage license the next morning in Las Vegas, NM, I came to find that the officer had kept my license. We had to coordinate its rescue in order to get our license and by the time all was said and done and I had it back in my hands, it was too late to get married.
As you can imagine, finding out two hours before the time you are to be married is super stressful, but Tish and all of our vendors were so amazing and our day ended up being perfect because of it!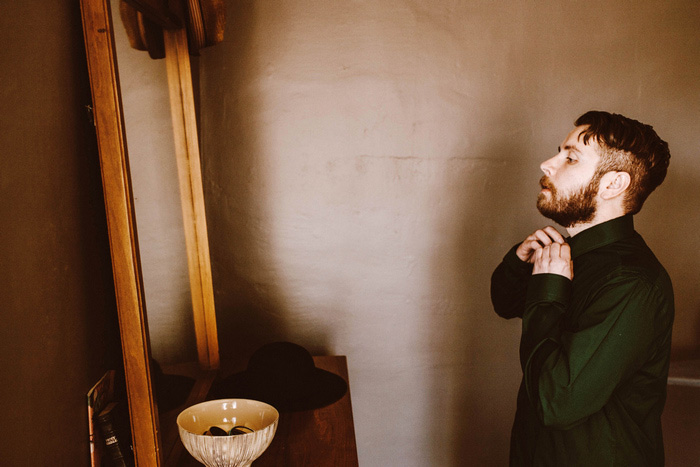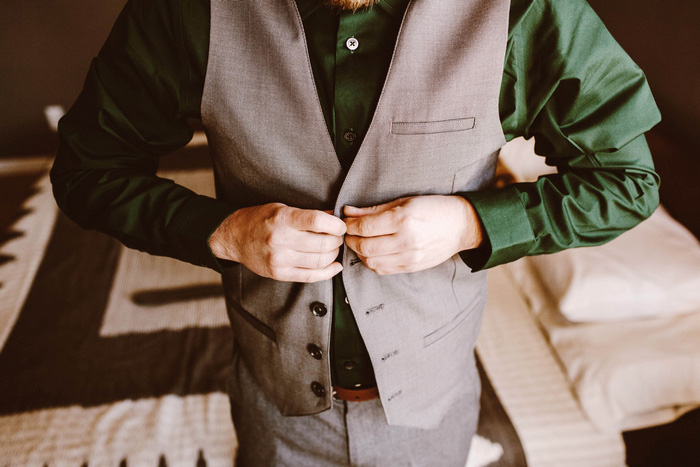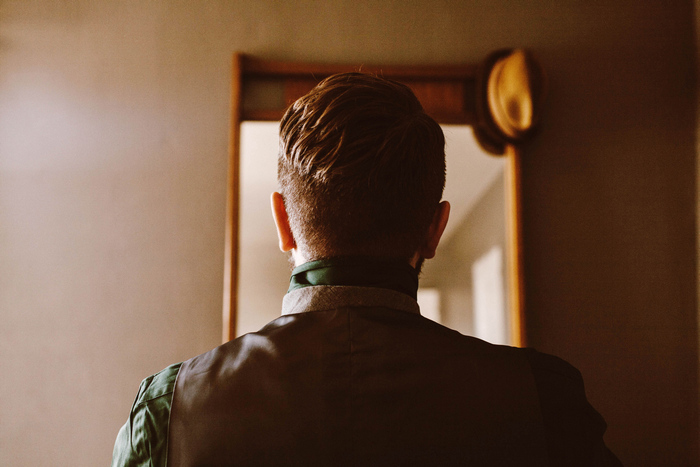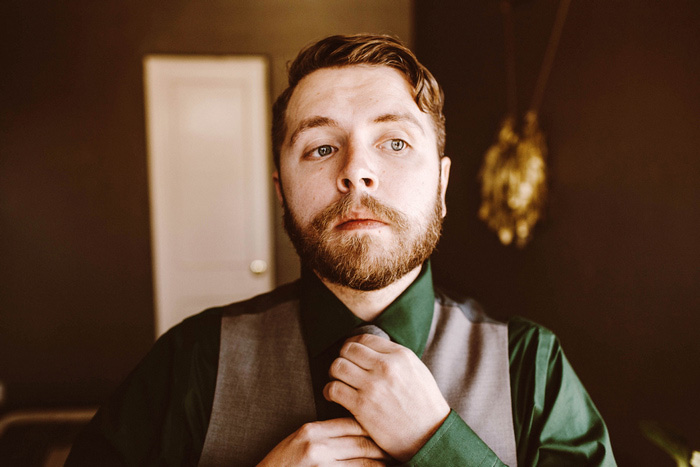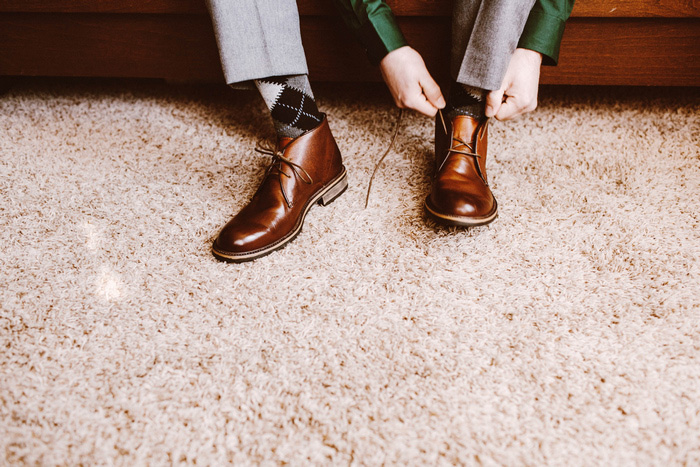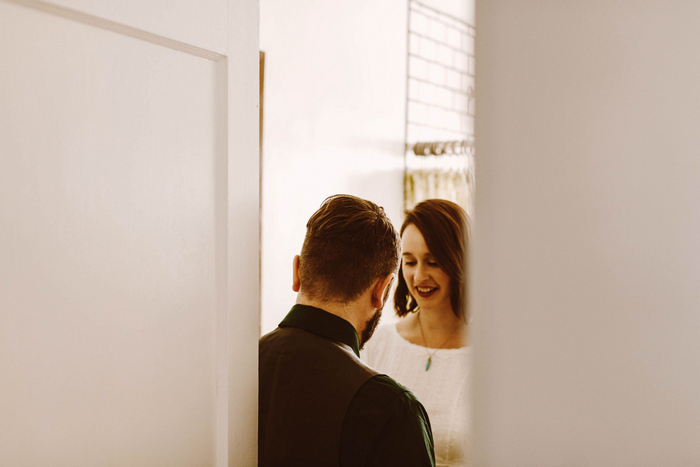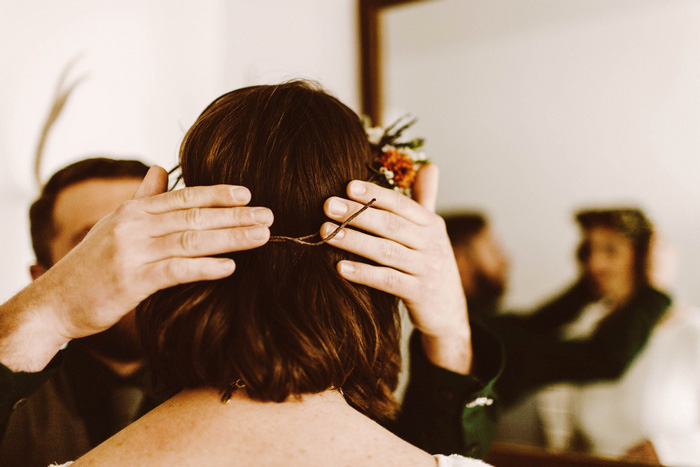 Was it difficult to pare down the guest list? 
Of course. We would have loved for our family and friends to be there to witness our celebration, but we made it our priority to find a photographer who we felt could best capture our day and our personalities. We're so glad that we found that with Matt and Tish and were able to bring back amazing photos to share with them.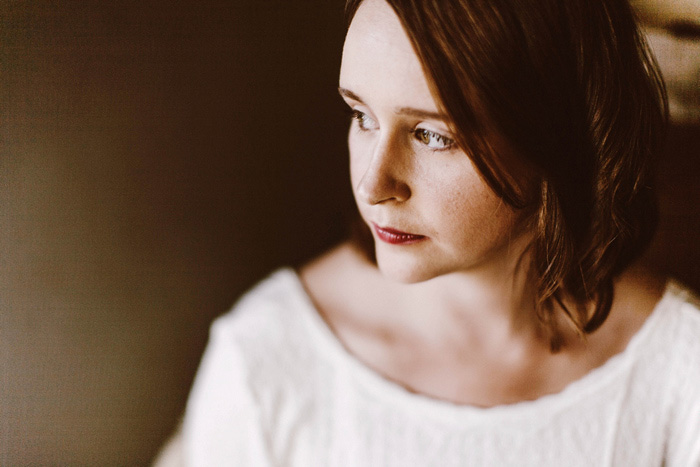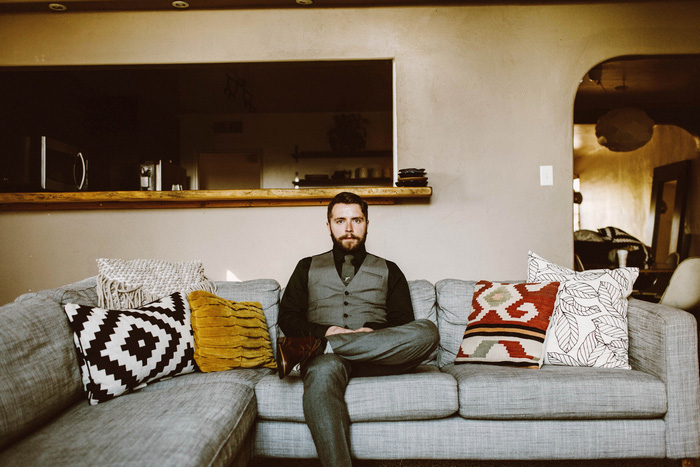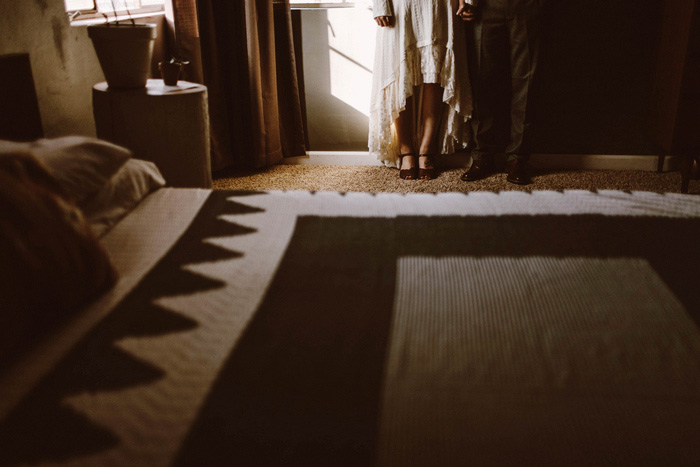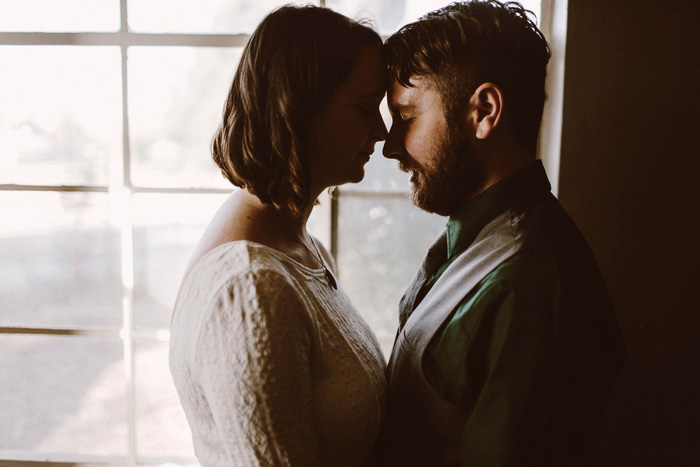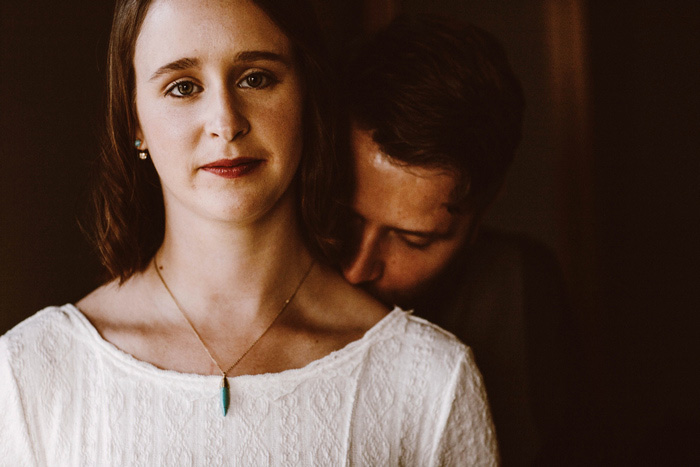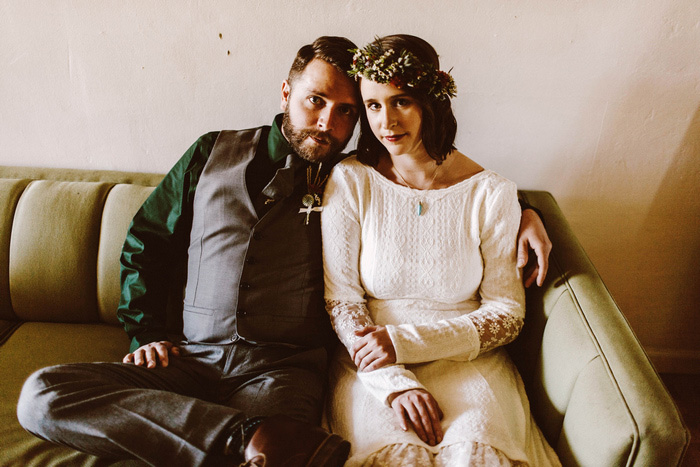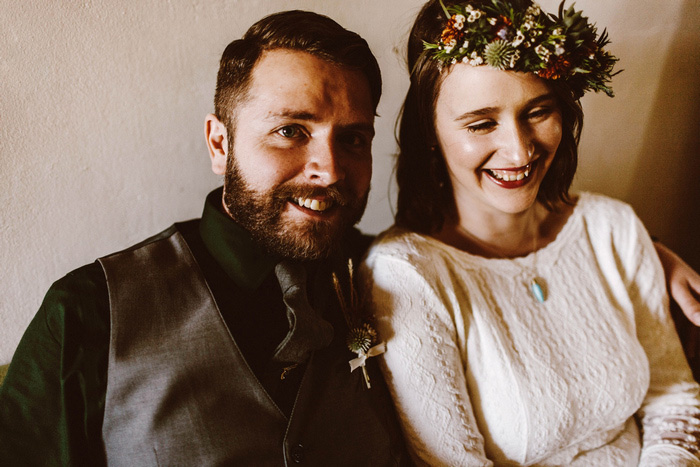 Did you have any 'issues' with the small guest list from friends and family? If so, how did you address them?
Not really. I think a few people were upset that they couldn't be there (our parents especially), but everyone was very supportive and understanding.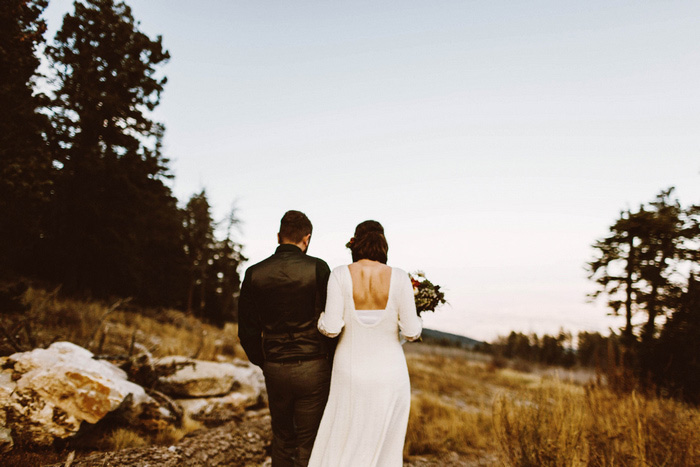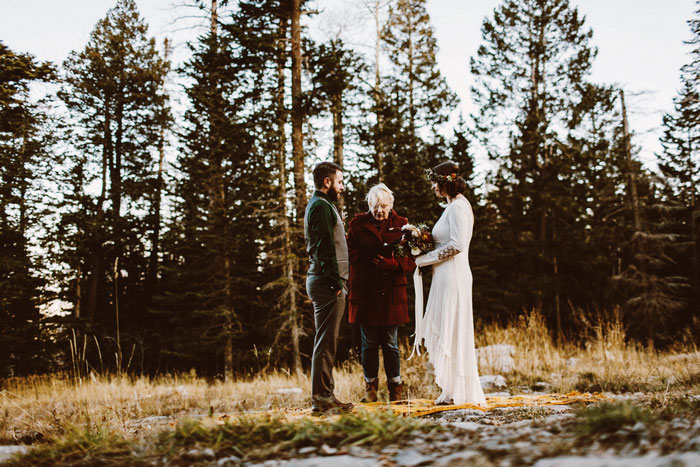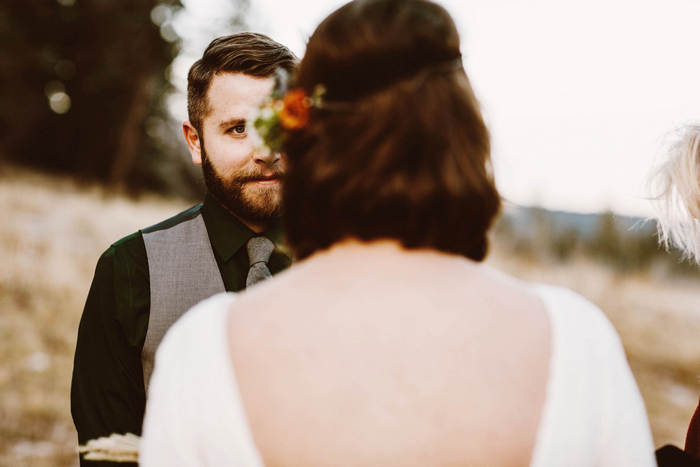 What were the highlights of the ceremony?
It was so cold, but so beautiful! I believe the temperature was hovering somewhere in the high 20's and it was so windy. We had planned to be married on the 10th when the weather was in the 70's but when our dilemma changed our plans to Wednesday, the typhoon weather had made its way into Albuquerque, drastically dropping the temperature. It was so cold and windy that when it came time to say my vows, I could hardly get the words out. Strangely enough, we both hate the cold, but loved that we experienced this. Our day was so personal and intimate. Chris and I stood there at the crest of the mountain, shivering our butts off for over an hour for one another…now that's love.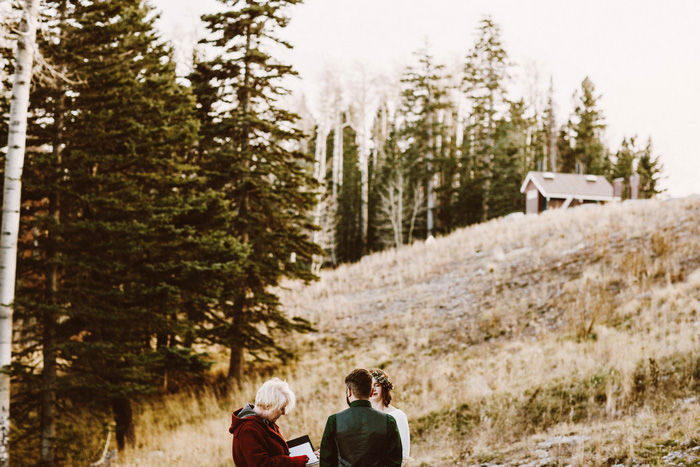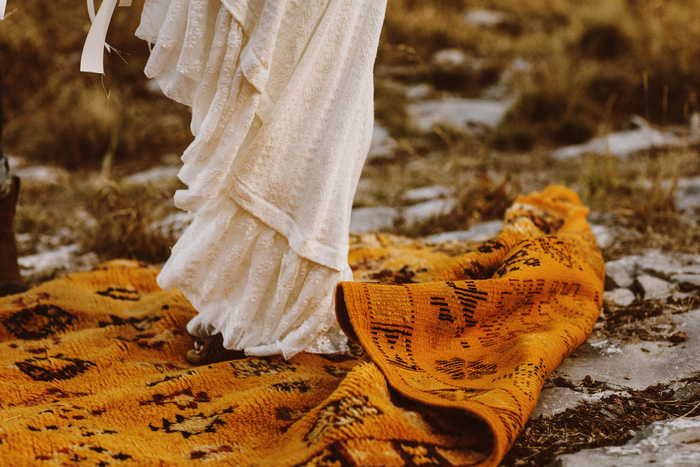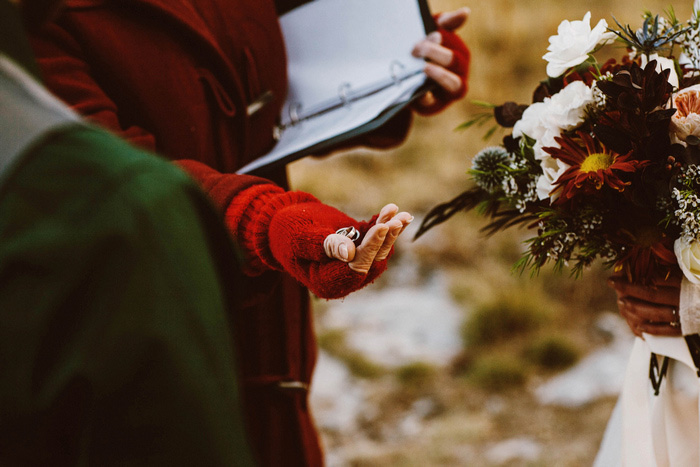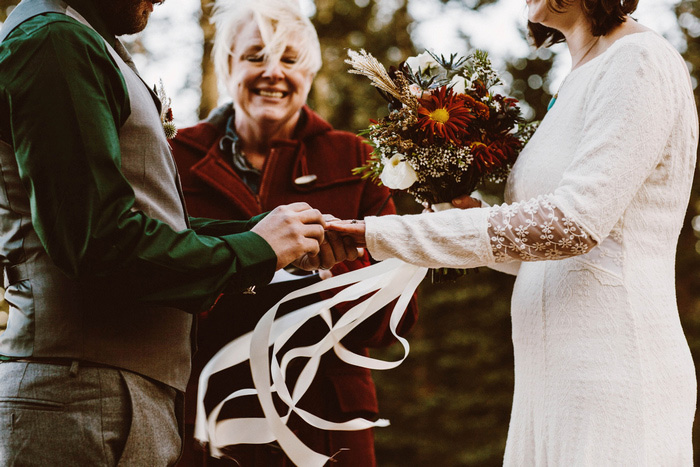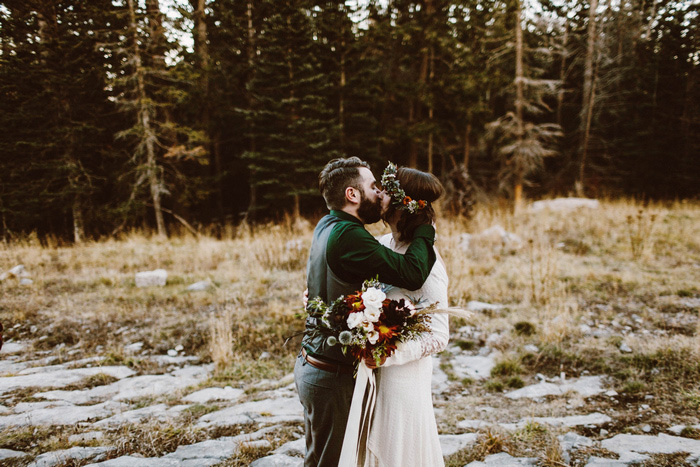 What were the highlights of the reception?
After our ceremony, we drove down the side of the mountain and made our way into Santa Fe. On the way down, we saw a meteor! It felt like a true blessing and sign of good luck. It was a great ending to such an amazing day.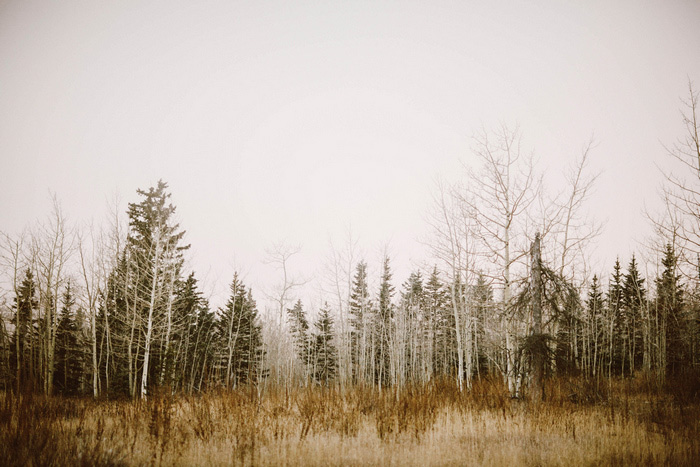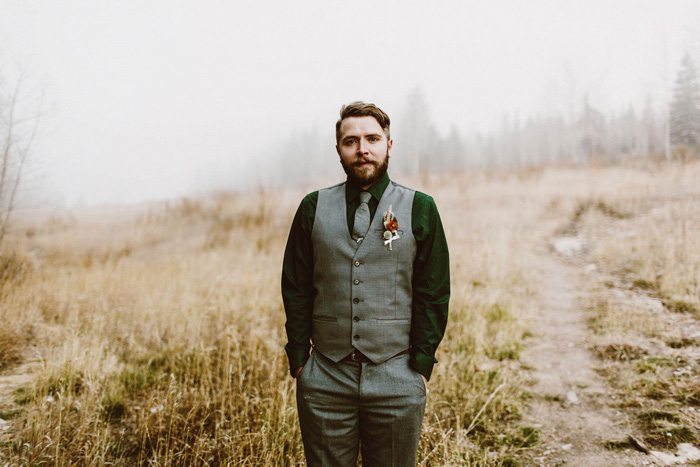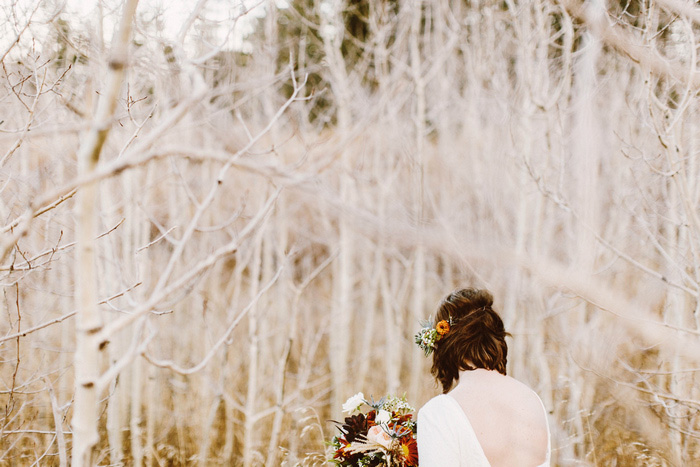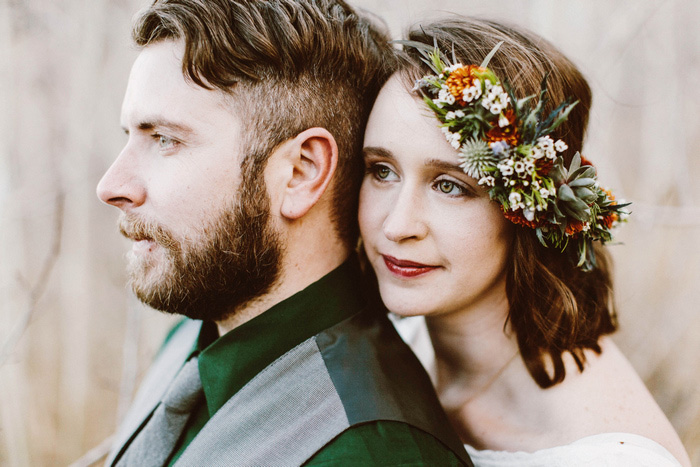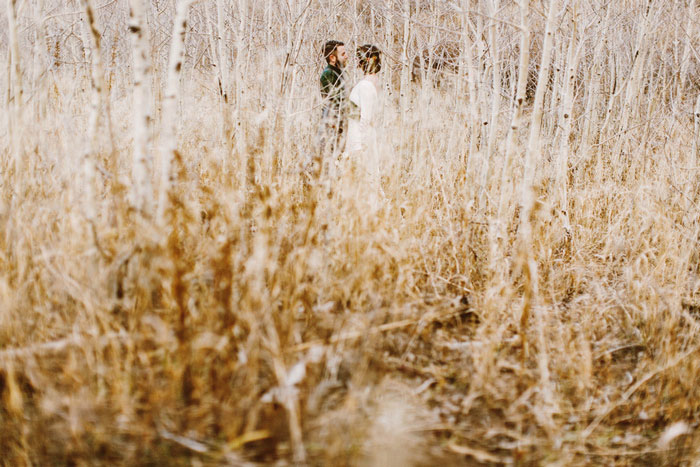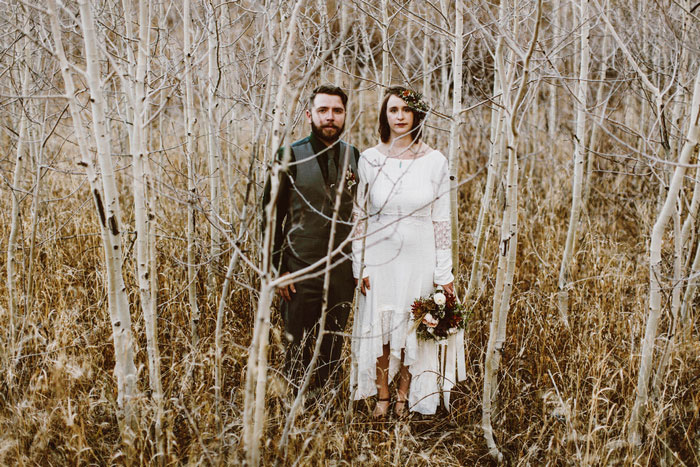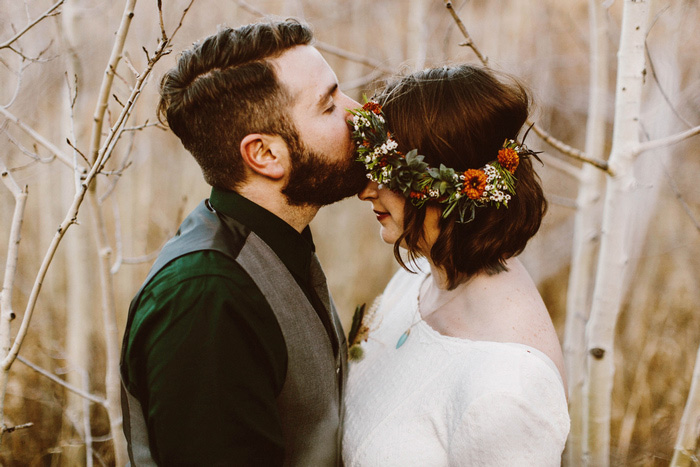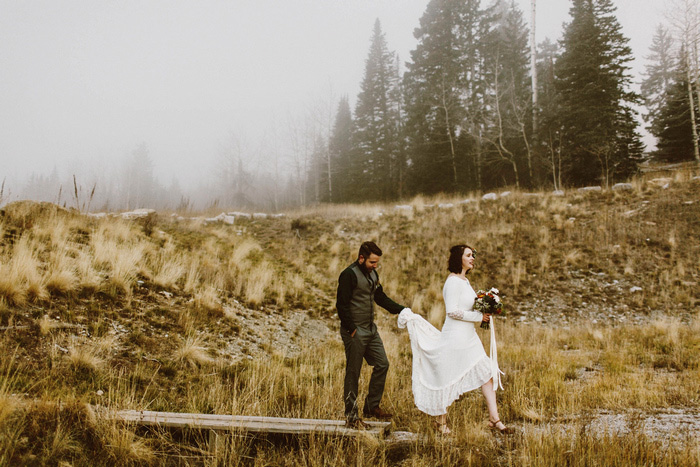 What was the best thing about having an intimate wedding?
Freedom. Having an elopement allowed us to save money that we may have spent on a more traditional wedding and gave us the freedom to explore New Mexico and celebrate our day without the stress of coordinating a reception, travel arrangements for friends and family, etc.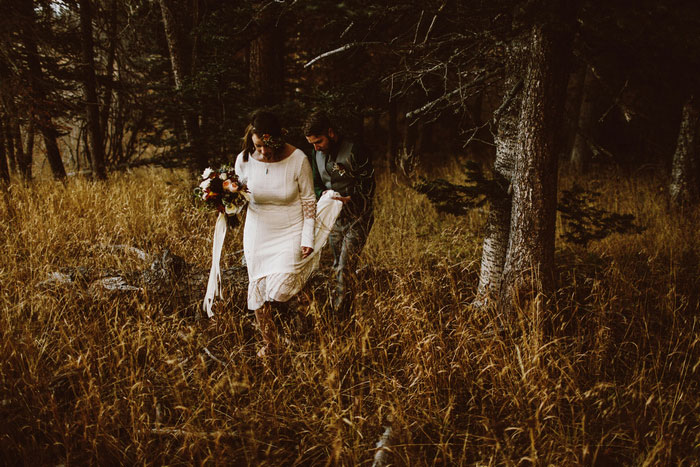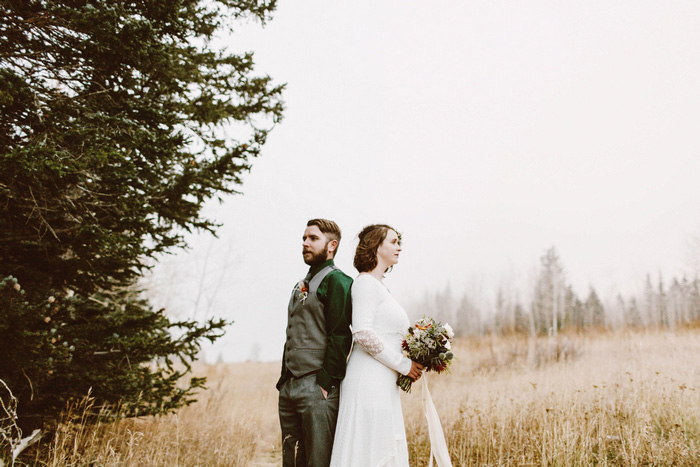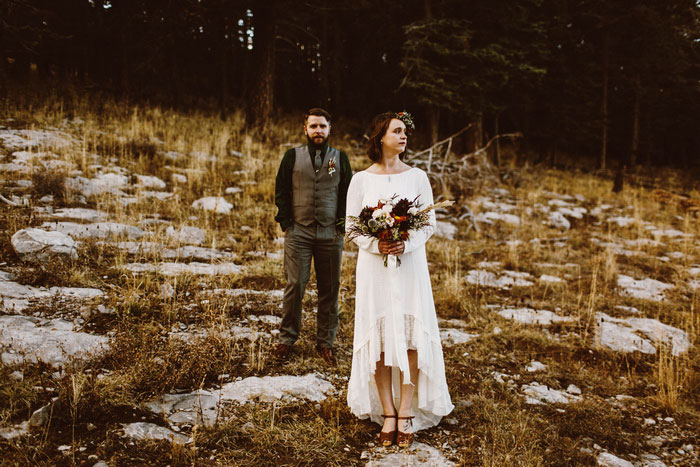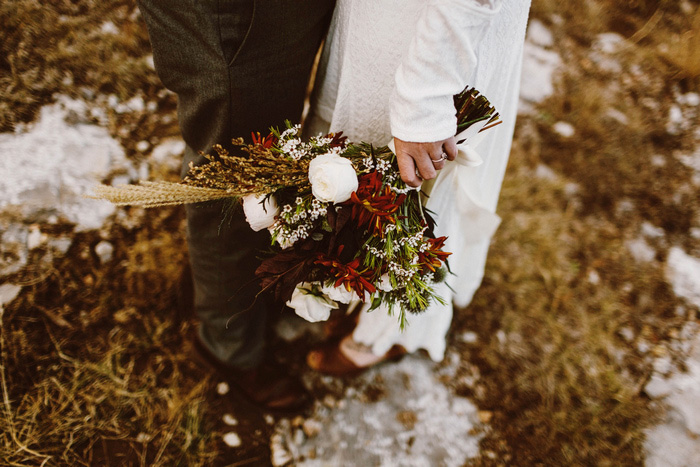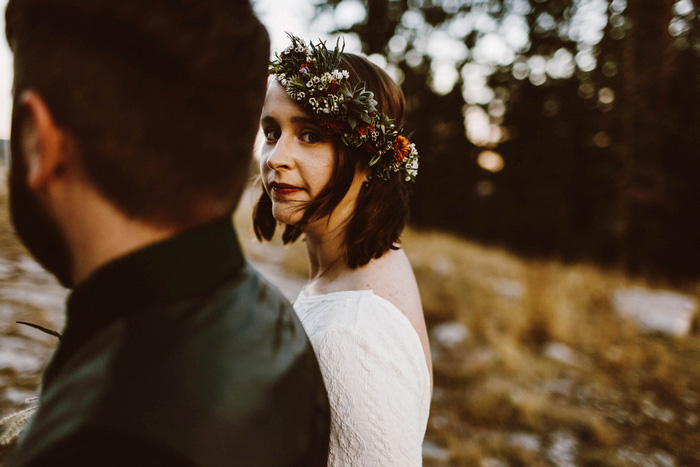 What advice do you have for couples who are considering an intimate wedding?
Remain flexible. If something doesn't work out how you planned, don't fret. You're getting married and that's what's important. Everything happens for a reason and you should be grateful for all of the surprises your wedding might bring. They might just be blessings in disguise.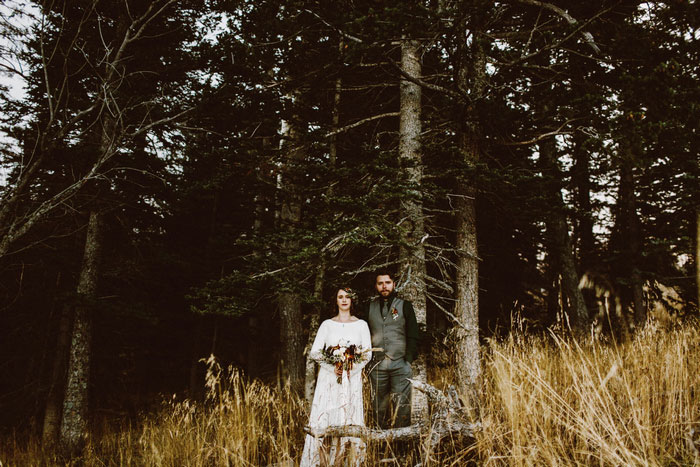 Vendors:
Photographer: Latisha Carlson
Officiant: Tracy Winslow
Floral: Amy Gallegos, For The Love Events
Makeup: Becca Lusko
Hair: Bride
Wedding Dress: Free People
Wedding Shoes: Urban Outfitters
Groom Shirt: Express
Groom Pants: J Crew
Groom Vest: Calvin Klein
Groom Shoes: Steve Madden
Jewelry: Express