Yarn details in your wedding aren't only an ode to the crafters and knitters, they're also an inexpensive and gorgeous way to add a homemade and DIY feel to your decor. We've picked 15 of our favorite ideas to incorporate yarn, many of which you can have a go at yourself. So hit the craft store, experiment with different textures and colors and get crafting!
1. Decorative Balls
Balls of yarn can fit in seamlessly with the rest of your table settings if you stick to the same color palette. Yellow and orange details work well with a variety of elements and textures.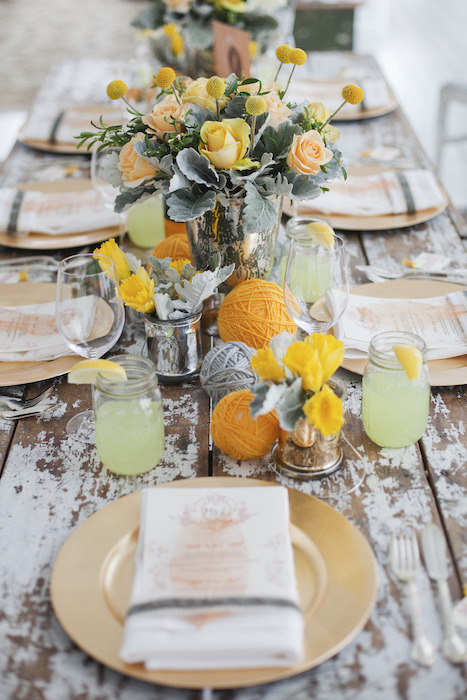 2. Wrapped Flatware
A DIY project that anyone can do to transform the look of flatware. Choose the color yarn of your choice and get wrapping! Metallic threads would look amazing here too.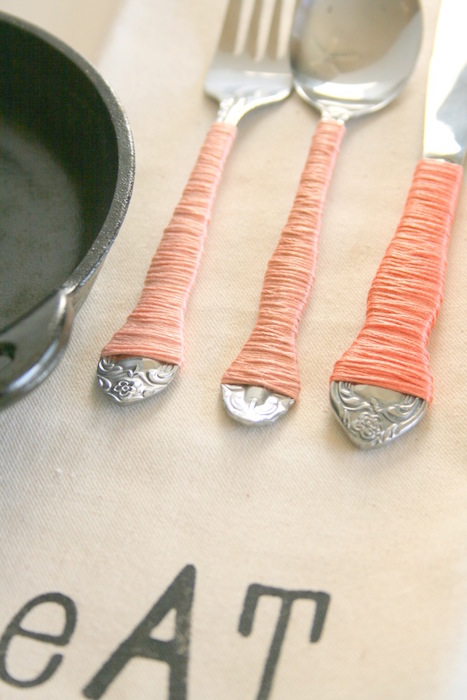 3. Bottles and Jars
If you've been keeping hold of old bottles and jars but they're looking a little worn, then this is for you. Cover up any labels or marks with different colored yarn. You could use a certain color for each table if you are having a rainbow theme.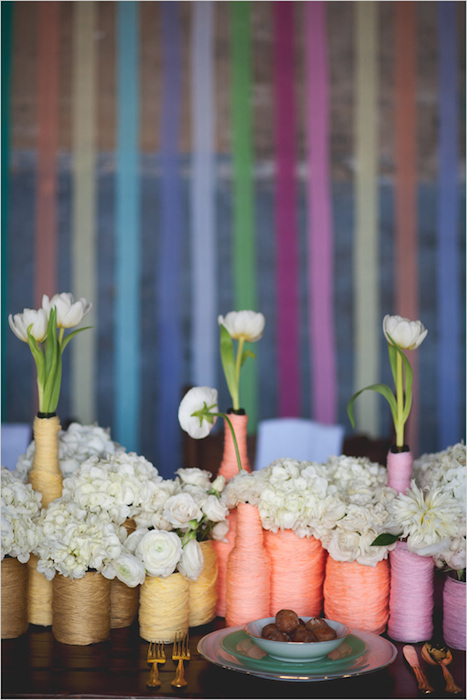 4. Heart Pops
For an outdoor ceremony, you might be thinking of ways to make your aisle path a bit clearer. Instead of going of a runner, you can use small red hearts that are stuck onto sticks and placed in the ground.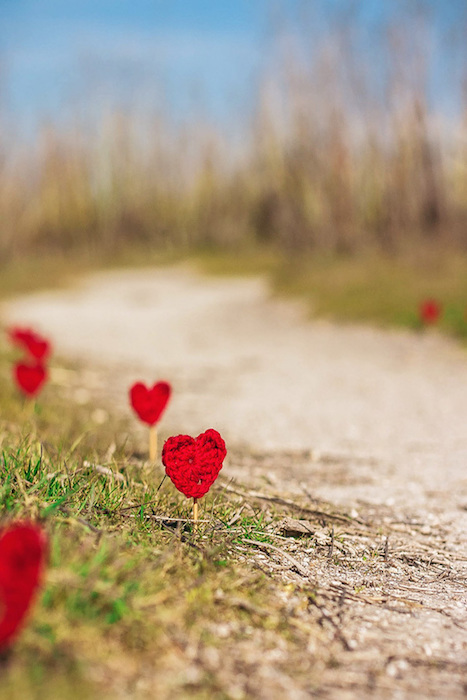 5. Alternative Confetti 
Rice, petals or other traditional confetti aren't for everyone. For a mess-free and reusable option then these soft pom-poms are a great alternative. The photographs will be great and they can be collected up to be used again for any future crafts.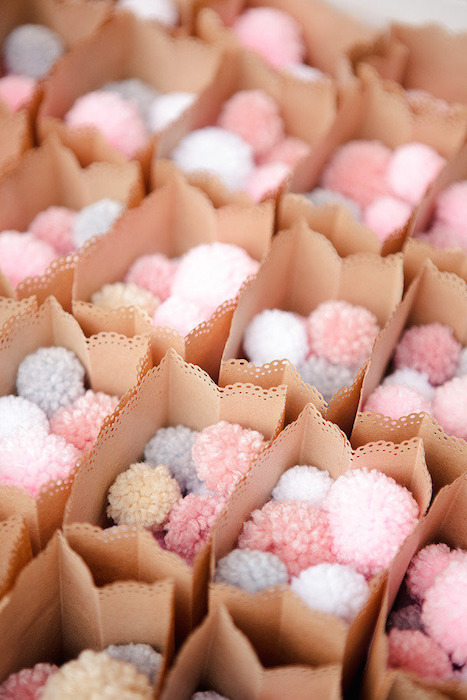 6. Yarn Table Numbers
Make your own yarn art with these fun table numbers in bright colors.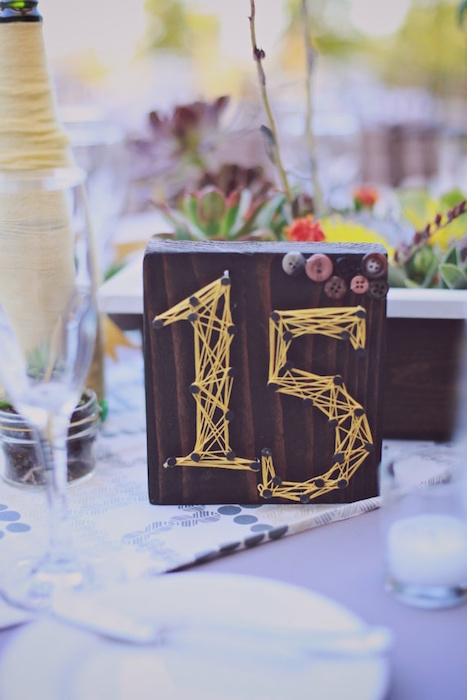 7. Teal Table Runner
This is such a unique idea that adds a different dimension and height to your table. You can also do this yourself and create your own original runner. A great talking point.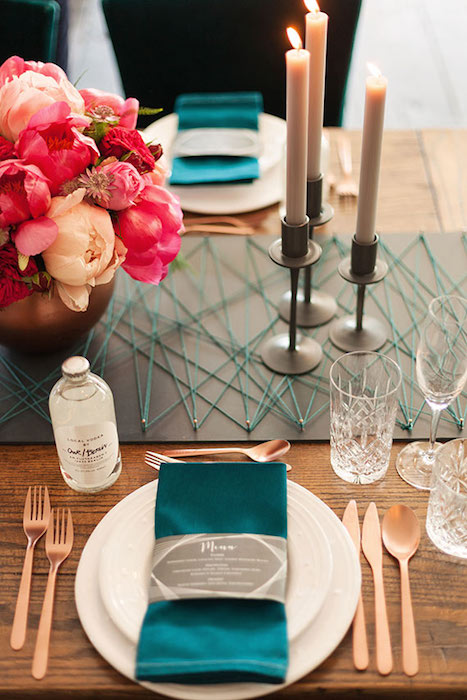 8. Knotted Backdrop
We love the look of this yarn backdrop for an outdoor ceremony. The small knots and ties are reminiscent of flowers, so it fits in well with the scenery.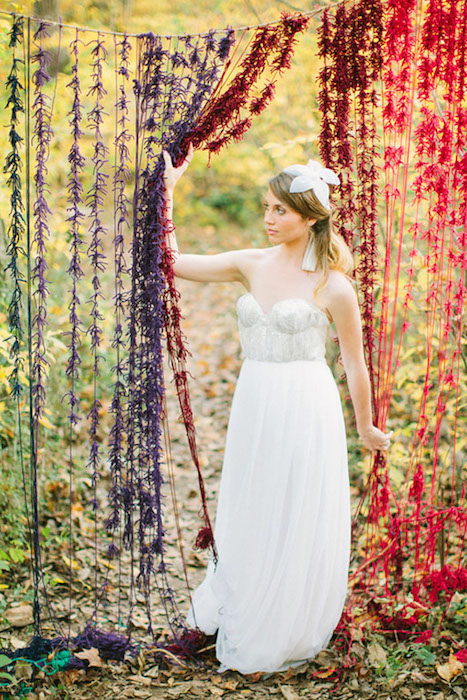 9. Chair Decor 
Wooden chairs can sometimes use a makeover. Chair decor is an easy way to do this, especially with these monograms signs.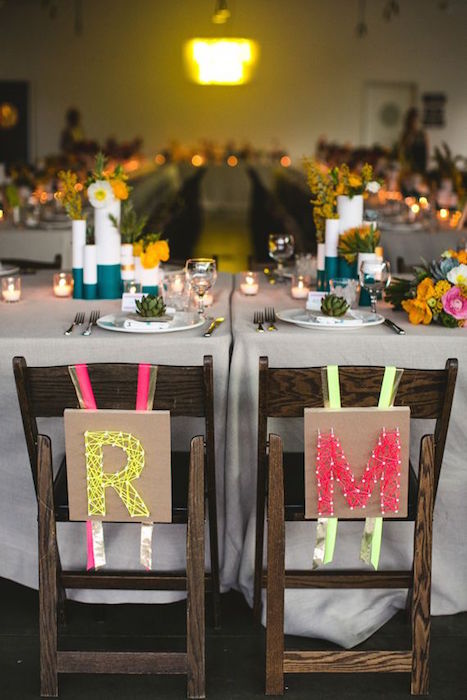 10. String Chandeliers
These lanterns are very enjoyable to make. Mainly because it involves using balloons, glue, yarn or twine. A nice weekend task so you can get messy and relax from the wedding planning.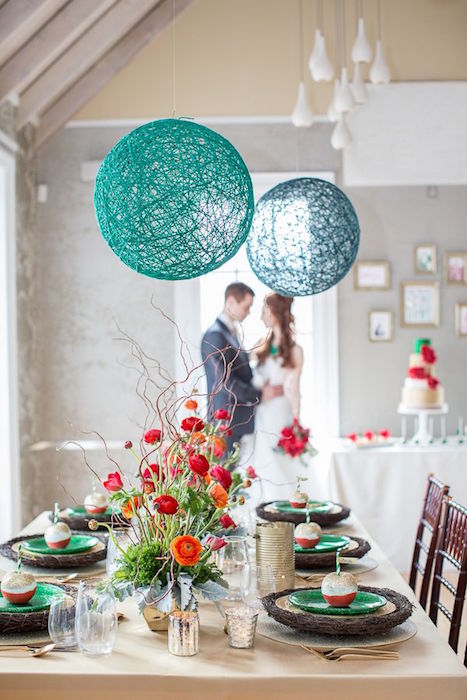 11. Tassels Galore 
Tassels are a big trend in wedding decor at the moment. Use different lengths and colors of yarn for a hanging decoration.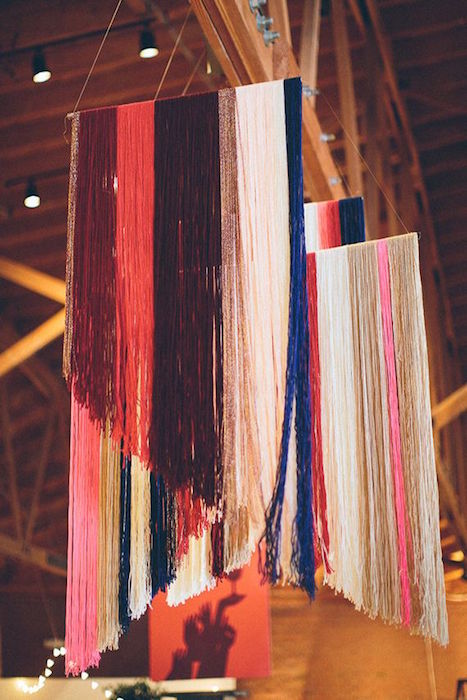 12. Bouquet with a Difference
If you or someone close to you is a seamstress, knitter or fan of sewing this is such a lovely and unusual touch.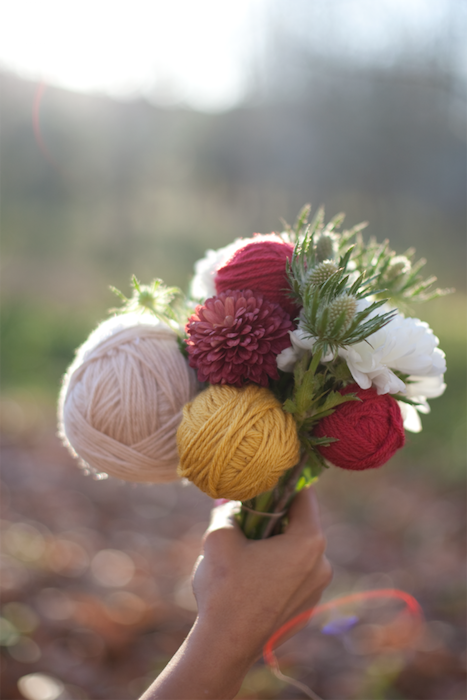 13. Bar Sign
The contrast between the softness of the yarn with the glitter is a really neat look.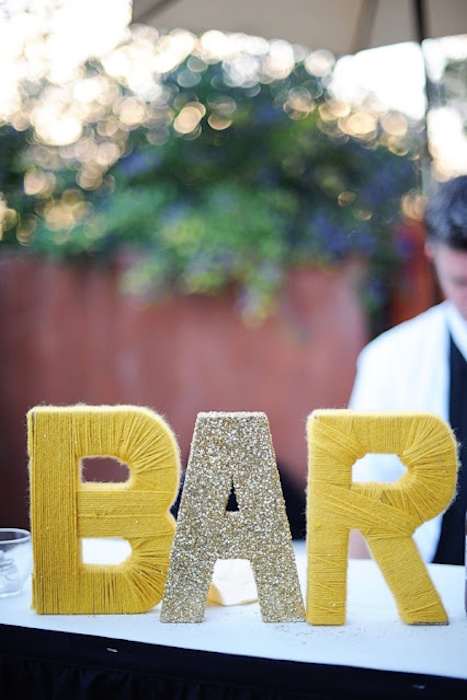 14. Mini Wrapped Numbers
If you don't want the table numbers to interfere with the rest of your decor, then shrink them! These pink and aqua numbers are the perfect size.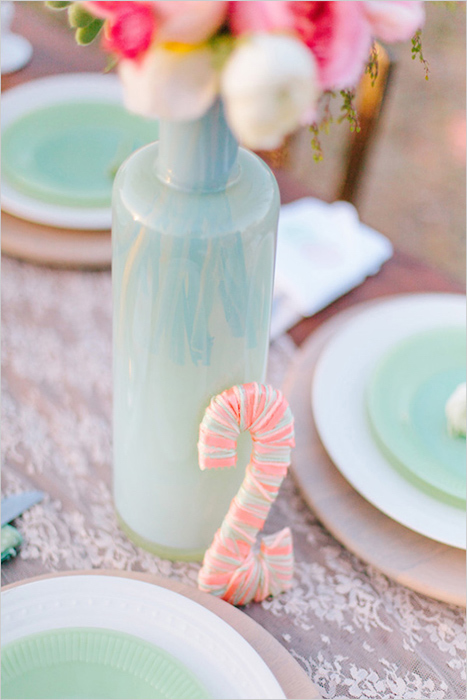 15. Oversized Sign
Welcome your guests with a large sign that's filled with love. A romantic quote underneath it will finish the sign off.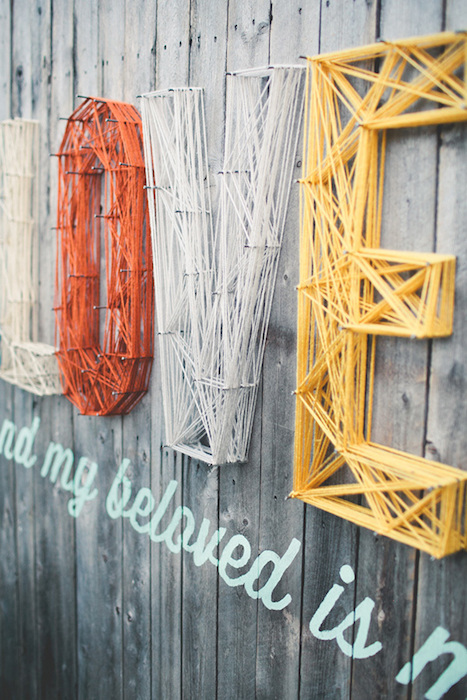 Photo one: clycreation.com; Photo two: afabulousfeteblog.com; Photo three: weddingchicks.com; Photo four: pinterest.com; Photo five: wayneyuan.com; Photo six: pinterest.com; Photo seven: ashleyludaescher.com; Photo eight: lovebyserena.com; Photo nine: eplove.info; Photo ten: sandytam.ca; Photo eleven: 100layercake.com; Photo twelve: dealmaecoracao.com; Photo thirteen: hazelnutphotography.com; Photo fourteen: amandajameson.com; Photo fifteen: Chase Kettl