Tassels are becoming a must-have in wedding decor. For those who are looking for inexpensive and easy DIY projects; tassels are a fresh and fun trend to include in any theme.
1. Plate Accessory
There's always room for more accessories on the table. A fuchsia tassel with a matching napkin is a fashionable way to dress up your dinnerware.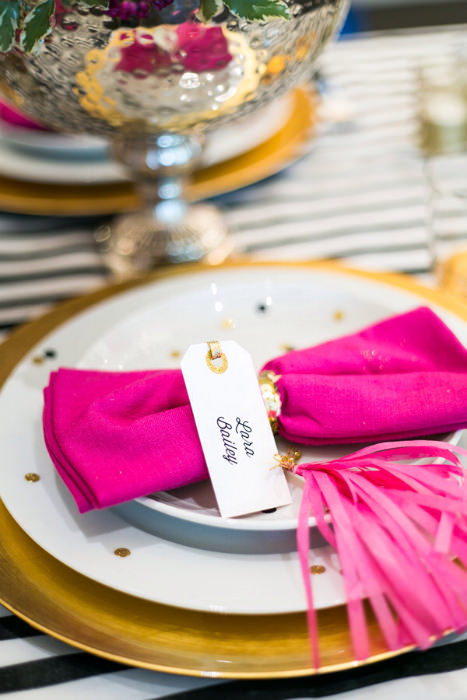 2. Tassel Pin 
How cool is this as an alternative to a flower boutonniere? Plus, you can make it yourself, so it is a very budget-friendly option.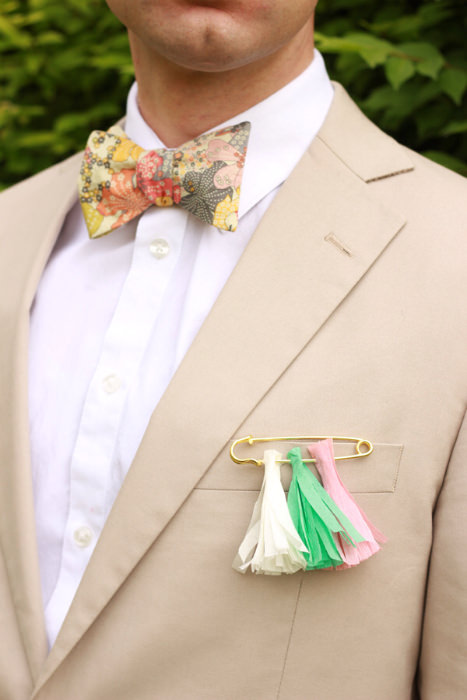 3. Escort Card
Well why shouldn't your guests have their own miniature tassels to hold on to! These escort cards are a charming way to work in a black and white theme and the tassels add an extra dimension to this popular palette.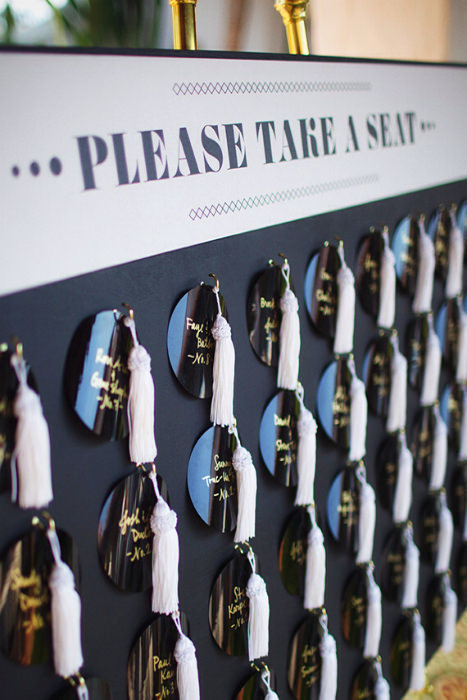 4. Cake Table Decoration 
It's quite impossible to make dessert tables any sweeter. But gold, white and pink tassels might do it.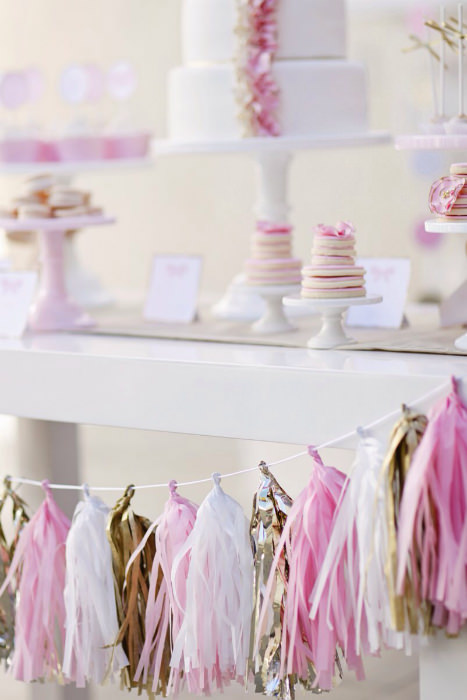 5. Tassels Multiplied
If tassels are your thing then why limit them to just one place? A suspended stack of tassels in a light color will add texture and brighter tones placed on the backs of the chairs provide a hit of color.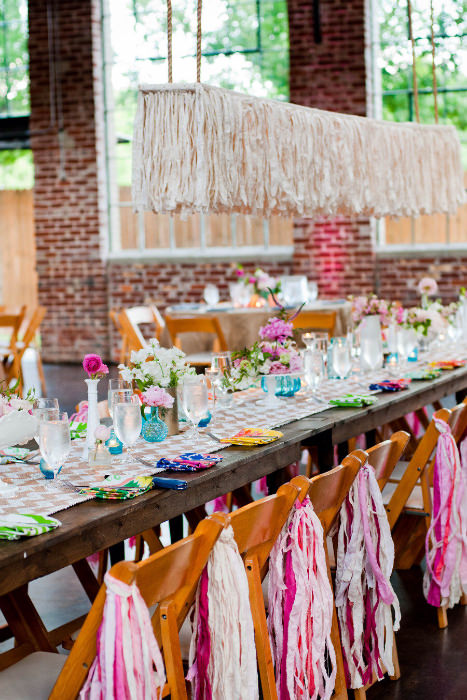 6. Cake Topper
We love unique cake toppers as they can transform a simple and small cake into something memorable. These mini tassels can also introduce your color palette into your cake display.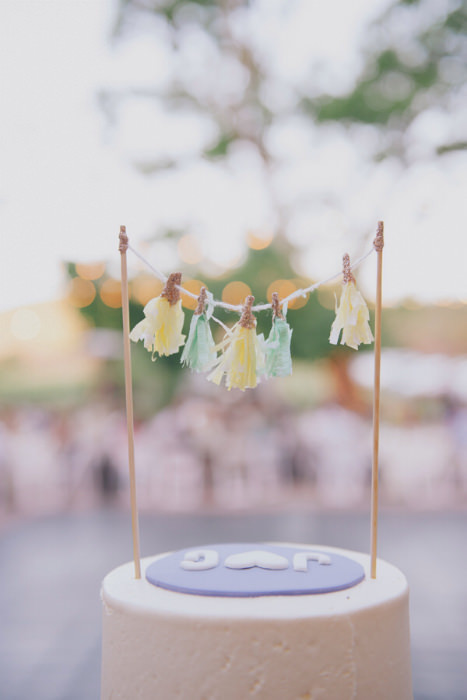 7. Chair Display
Chairs are the perfect vehicle for wedding decor. You can place flowers and runners on them for a quirky display. Adding bright tassels that match the floral arrangement is a lovely finishing touch.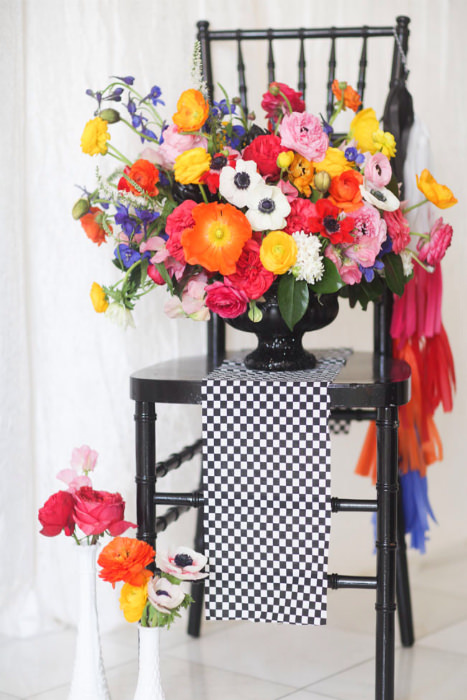 8. Down the Aisle
If you're looking for ways to decorate your ceremony space without going over the top, then these simple tassels are ideal. You can line the aisle by just placing them on the outside chairs. Choosing tassels in a neutral tone go well with a natural look.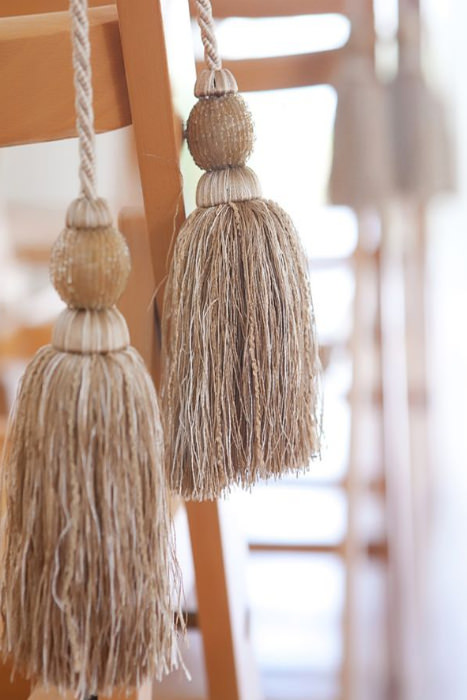 9. Balloons
Pastel balloons with hanging tassels look stunning in photographs and also as a display for a whimsical outdoor ceremony. So, bring out the helium and your DIY tools for a fun project.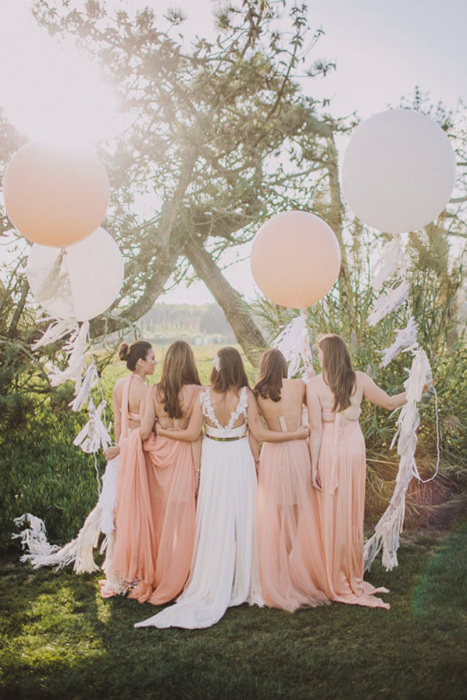 10. Summer Brights
For a summer wedding that is lacking in vibrant tones, go for a rainbow effect with multicolored tassels. Have them hanging over the tables for an eye-catching look.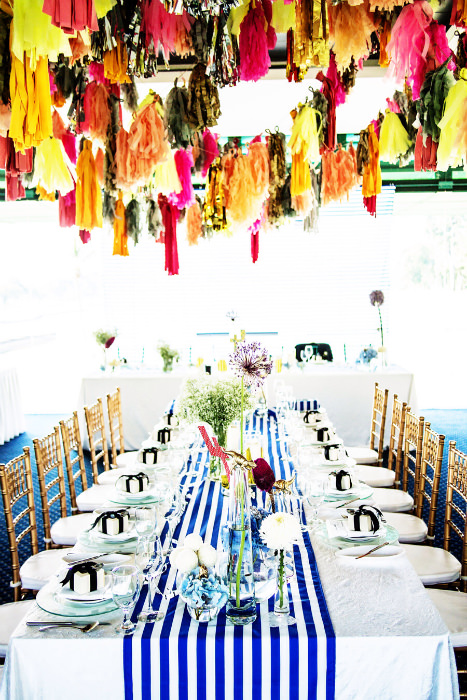 Photo one: annelimarinovich.com; Photo two: bklynbrideonline.com; Photo three: 100layercake.com; Photo four: thetomkatstudio.com; Photo five: laurennicolestudios.com; Photo six: weddingchicks.com; Photo seven: michellekimweddings.com; Photo eight: pinterest.com; Photo nine: afistfullofbolts.com; Photo ten: theweddingscoop.com