Pantone has long been an invaluable resource for designers and color nerds alike, but did you know that it's also a wonderful tool for brides and grooms looking to find that perfect color for their wedding day? You could look through Pantone's thousands of color swatches for ideas, but their yearly list of color trends for spring and fall makes it easy to find all the inspiration you need. Today, we're featuring one of our favorites from this year's list, Cayenne. A deep coral shade, Cayenne is a little spicy and a little sweet, and we think it's perfect for your wedding day. Here are 5 ways to spice up your color palette!
Sometimes less really is more. Three colors are all you need to make a statement when cayenne is involved.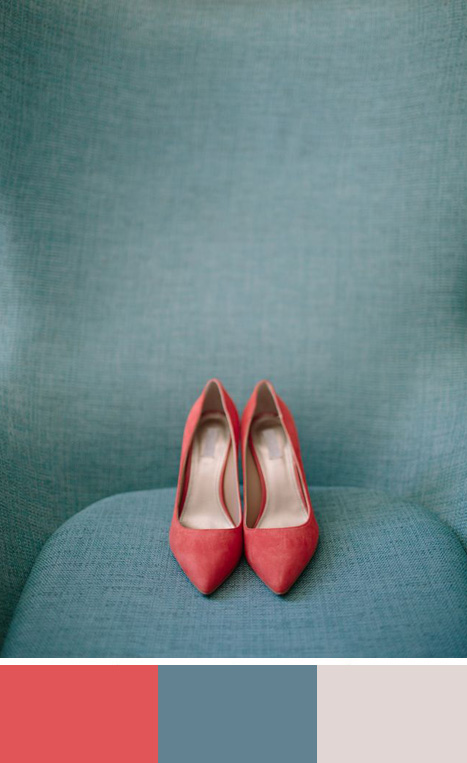 Navy blue and coral have always been a great classic color combo. Swapping out a lighter shade of coral for cayenne gives a contemporary edge to this otherwise traditional palette.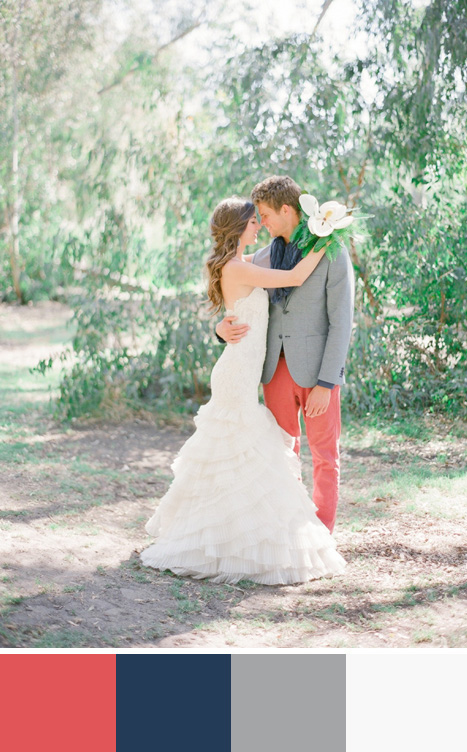 While cayenne can easily be the star of the show, it has no problem sharing the stage with other vibrant colors as well. We love the idea of mixing it up with some warm reds and yellows.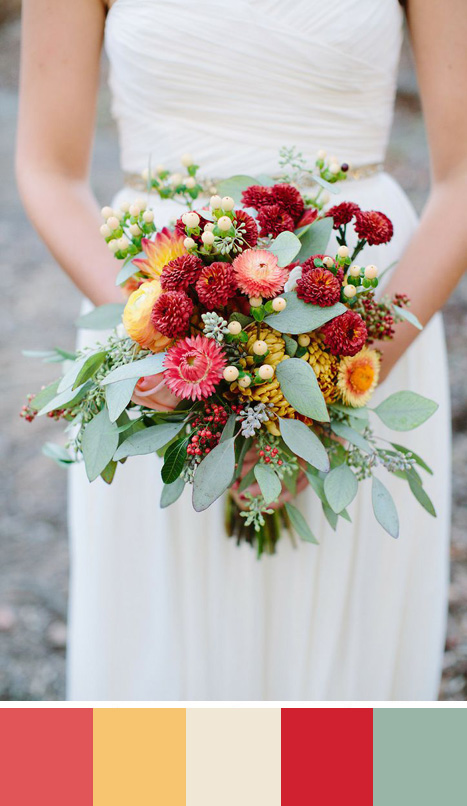 Cayenne is actually one of the more muted colors in this palette, and acts to soften the color scheme by balancing out the dark heaviness of the jewel tones.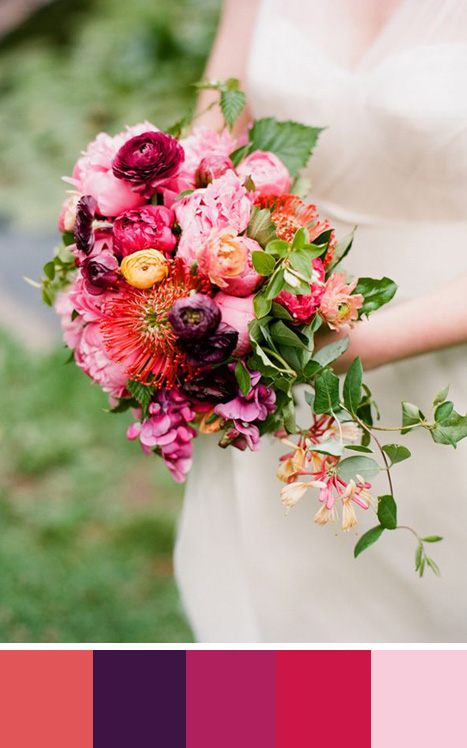 You can never go wrong using a monochromatic color palette to add a delightful ombre effect to your wedding day!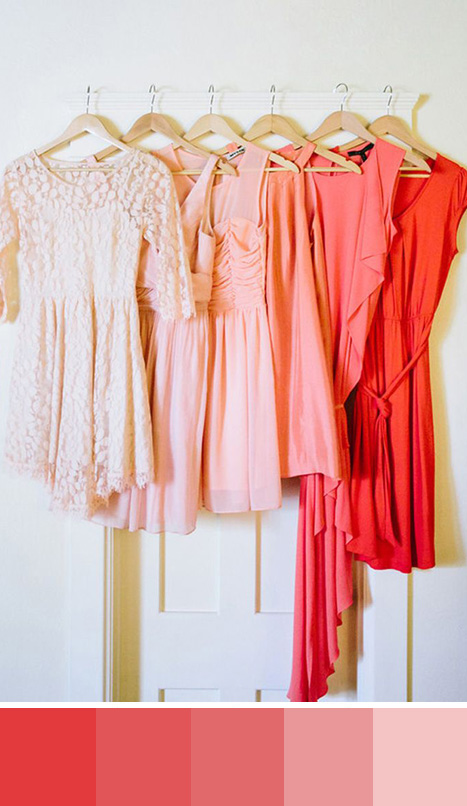 Photo one: fabyoubliss.com; Photo two: elizabethannedesigns.com; Photo three: stylemepretty.com; Photo four: oncewed.com; Photo five: greylikesweddings.com