Megan and Andrew thought that having a big traditional wedding was what they we're supposed to do. When stress and money issues started to enter the picture, however, they realized what they really wanted was the exact opposite; so six months before their wedding day, they threw out all their big plans and decided on a rustic Nevada elopement instead. While it wasn't exactly the wedding they had imagined for themselves, they wouldn't have wanted it any other way!
A huge thank you to Kristen Joy Photography for sharing the gorgeous photos with us.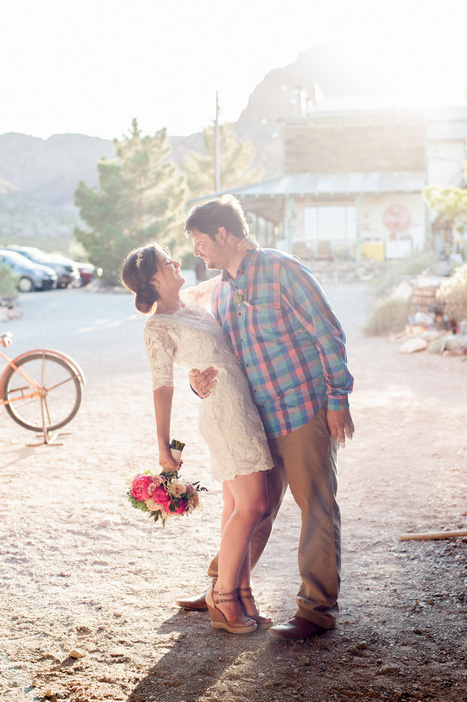 Megan, 23 & Andrew, 27
Nelson's Landing,  NV
Wedding Date: May 31, 2014
Number of Guests: Both of our immediate families plus two great friends, in total 10.
Wedding Cost:  $3,500
Wedding Ceremony Location: Nelson's Landing
Wedding Reception Location: We went out for a nice dinner at a restaurant in the hotel where we were staying in Las Vegas.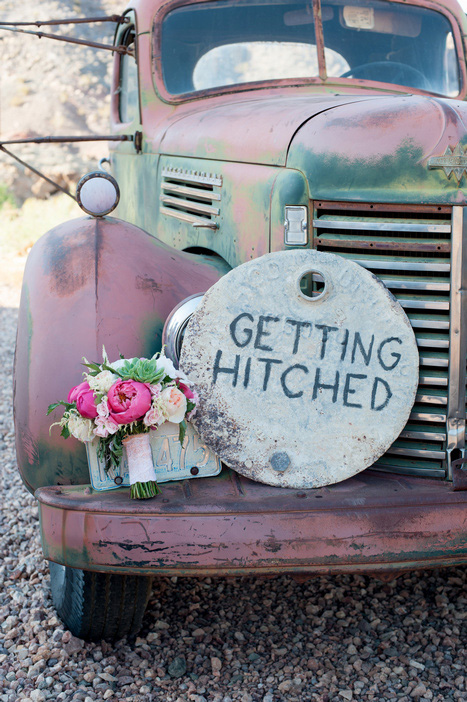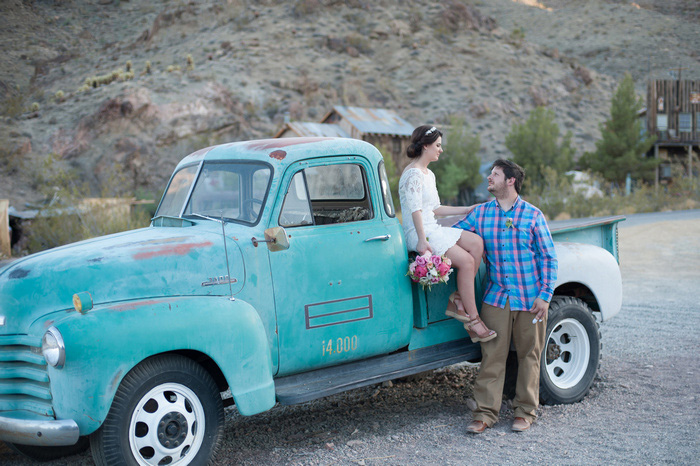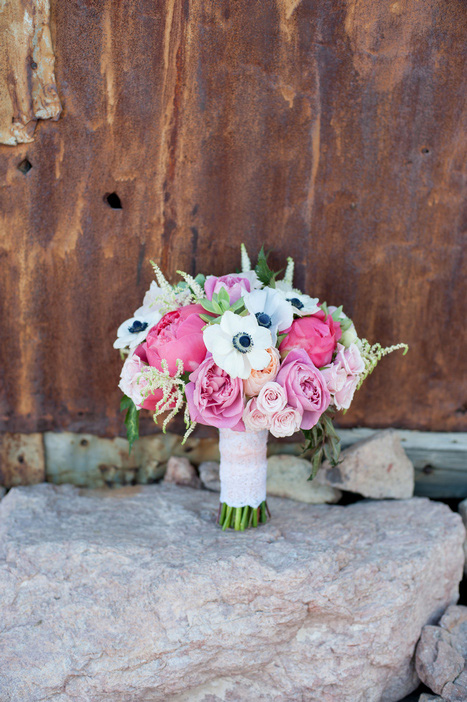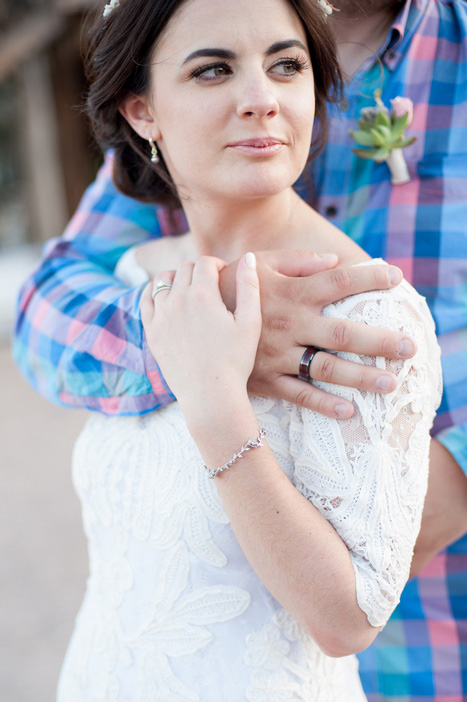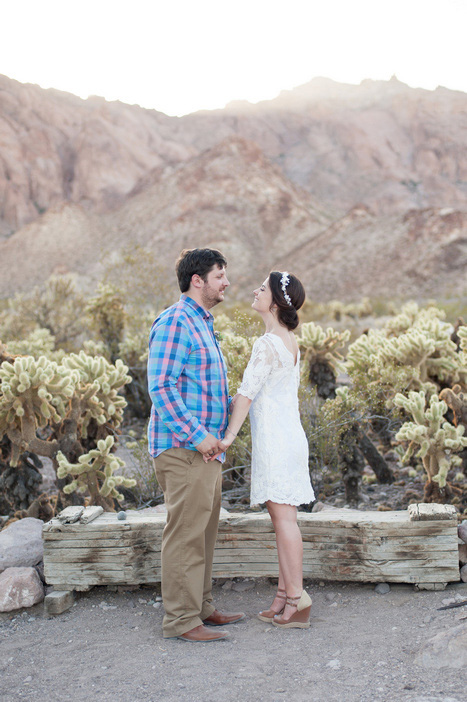 Why did you have an intimate wedding?
We had originally set out to have a traditional wedding in our hometown. We began to have issues with the planning and logistics of it, and began to have second thoughts early on in the planning process. But we continued the course because we believed at that time that "a big wedding is what you are supposed to do". We had anxiety about the money we would have to spend, all for one day to impress other people! We were beginning to lose sight of what the wedding was about. We continuously changed our minds about inconsequential things like colors or flowers, and were not ever really adamant about what we wanted. Then, around Easter, Andrew got in an accident where he injured his hand badly and had to have part of his finger removed; it was horrible. And I am in school and was kind of blind-sided by school costs. Both of these factors really put a dent in our wedding savings, so it really added fuel to our cause of wanting to downsize the wedding. We had thrown around the idea of eloping when we would get frustrated, but it wasn't until we really realized what was important to us in a wedding, that we decided that this was what we wanted to do. We threw out our wedding plans about six months before the wedding! This was a wedding neither of us really thought we would have, but I would not change it for the world!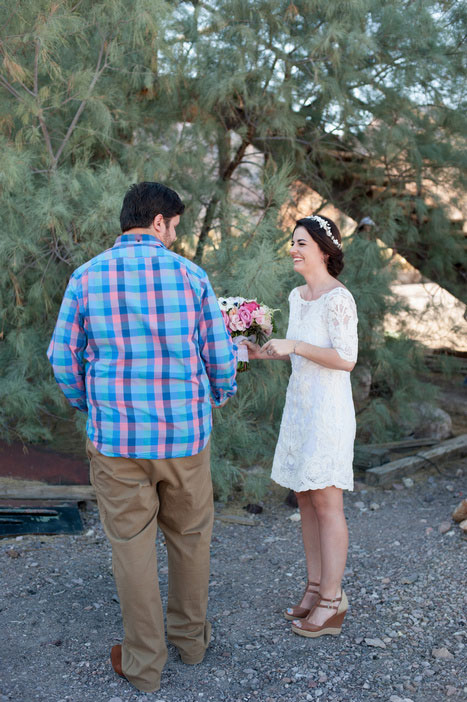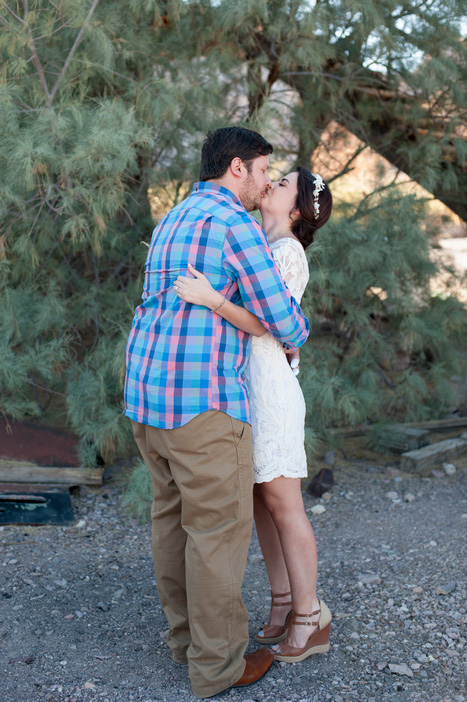 What are some of the challenges that you faced planning an intimate wedding?
We are from a suburb outside of Chicago and had never been to Las Vegas before, so we were planning something ourselves that we had never seen before! We knew we didn't want the cliché Vegas wedding with drive-through chapels and Elvis, but we liked the idea of spending time in Las Vegas. Plus, it was easily accessible for our guests. When we initially thought of Las Vegas, I began researching elopement ideas and venues and I came across a gorgeous wedding set at Nelson's Landing. This place had everything we were looking for – old cars, vintage signs, and rustic elements that photographed so beautifully. I was nervous that it was not going to live up to the pictures! The next thing we did was search for photographers, looking online and contacting multiple people. Kristen was by far the nicest, most accommodating one that I spoke with. She recommended vendors and really eased my fear before I even booked her. So not only were her pictures stunning, her personality was too. So I was sold.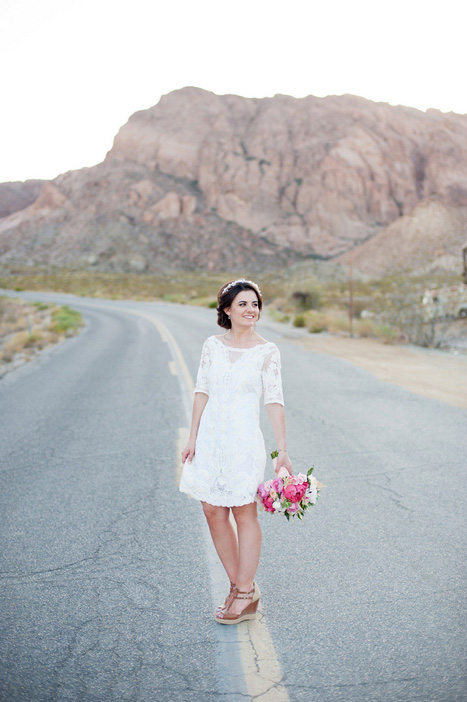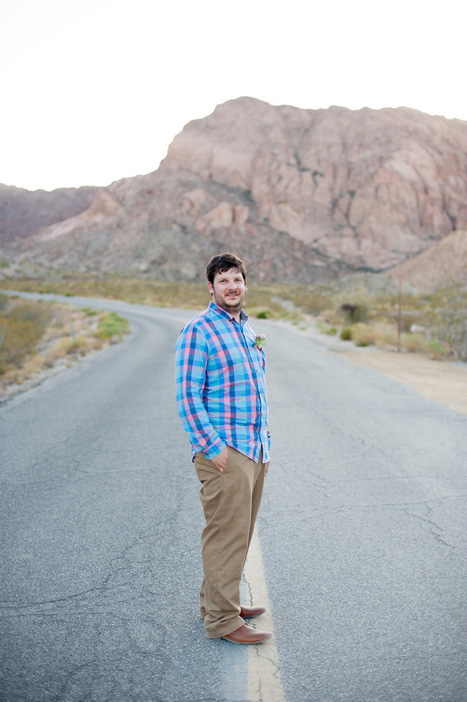 Was it difficult to pare down the guest list?  
No, when we finally decided to elope we knew we weren't going to tell anyone besides our immediate families and best friends. Fortunately, everyone we asked was able to come. It was a month's notice and we are so grateful that they all were able to make it. Though we knew we didn't want many people there, it was important to us to have those we had invited there to witness it.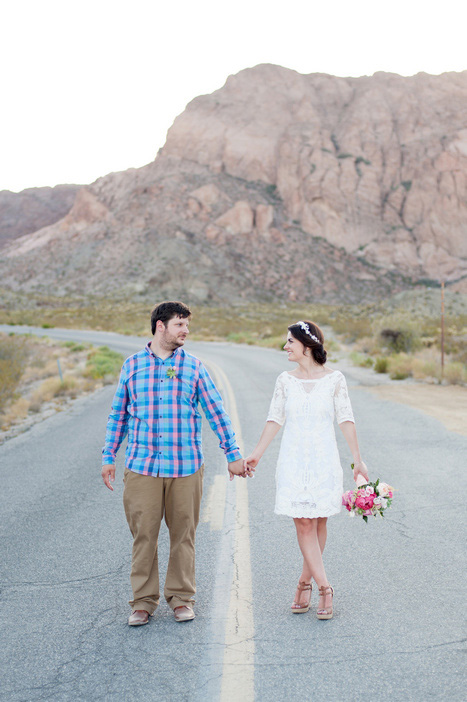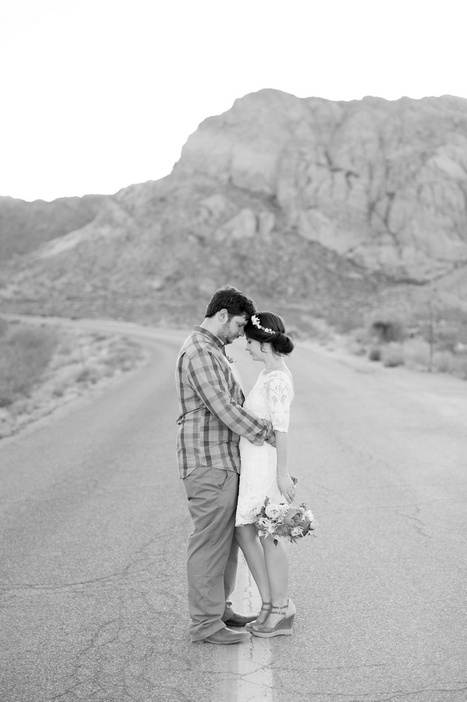 Did you have any 'issues' with the small guest list from friends and family? If so, how did you address them?
A few family members were not so happy with our decision to elope. Some made us feel as if we did it purposefully to hurt them. Initially, I was very upset about it. I didn't feel like I should have to apologize for what we did. We were kind of expecting it from some of these people, and we understand, but we couldn't invite everyone. We knew that once we started opening it up to one family member or friend, we would have to open it up to others, and there would be no way to stop it. And it was important to us that it be an intimate ceremony. Some people are still mad after the fact, but I am sure it will pass and they will understand why we did what we did. We are going to have a small get together in the fall to celebrate the marriage and hopefully they will come and share in the celebration!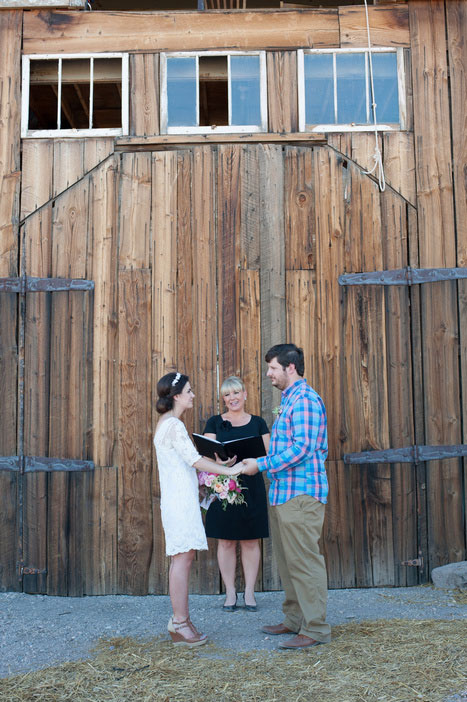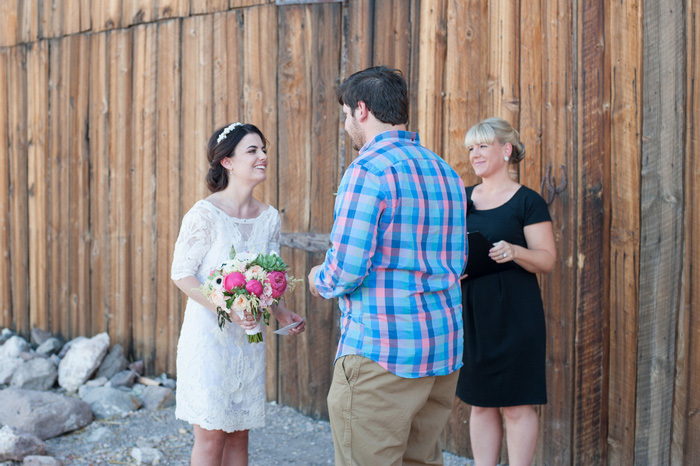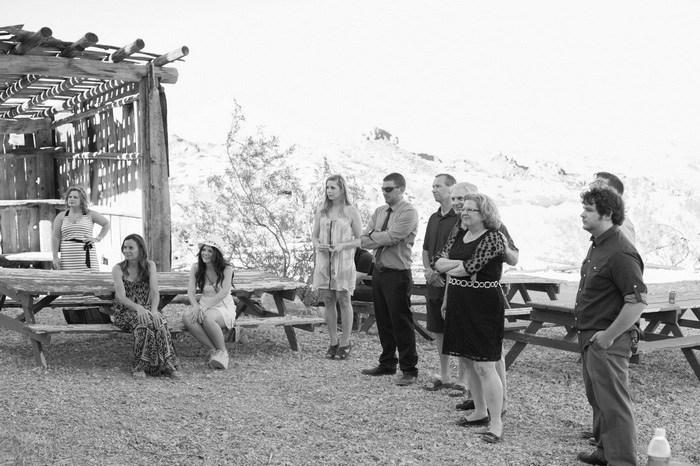 What were the highlights of the ceremony?
The vows. Andrew's words were the most honest, heartfelt and beautiful words I could have ever imagined. It was like a verse out of a Nicholas Spark's book. He had all of our guests in tears. I had a tough act to follow after his! It was  beautiful. Angie, our officiant, was awesome as well. She really took the small snippets of information she knew about us and made it so personal.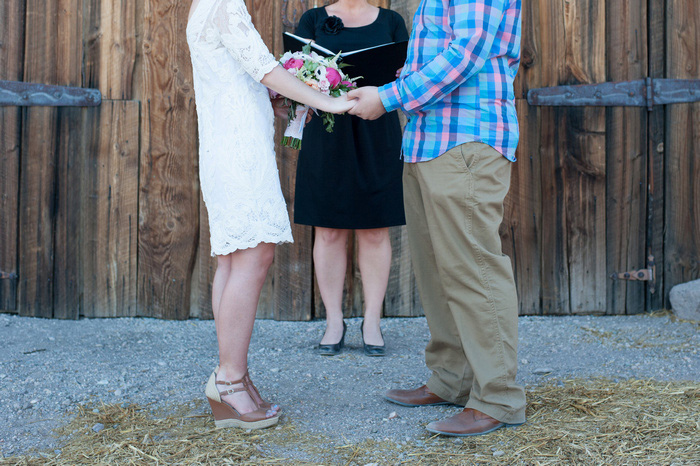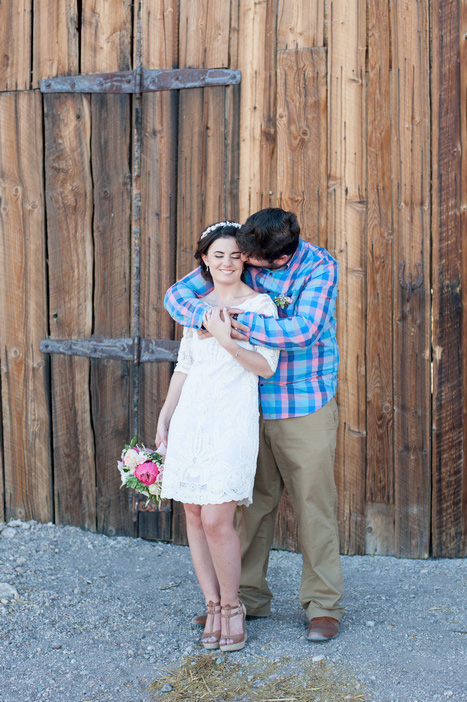 What were the highlights of the reception?
We didn't have a reception, but we had a lovely dinner with our guests at a restaurant at our hotel. It was nice and relaxing. Andrew and I weren't into the idea of speeches or dancing, so this was perfect. Afterwards, we went out on the strip, and every time people asked us if we just got married we took a drink! It made it quite eventful. We plan on having a small cookout in the fall with those whom we would have invited to our traditional wedding; nothing fancy, just nice and totally laid back.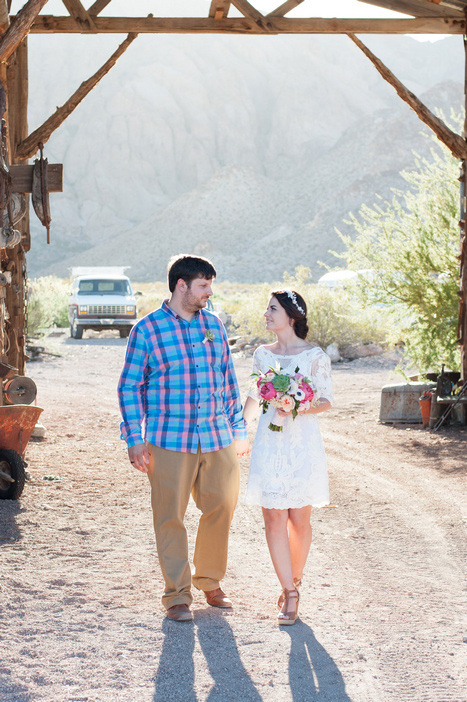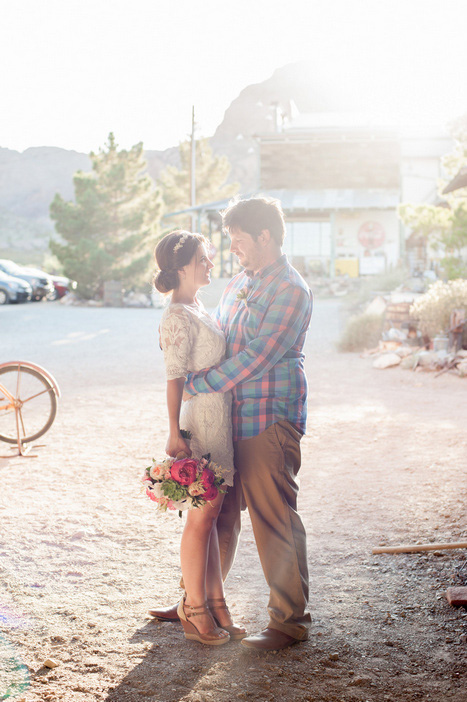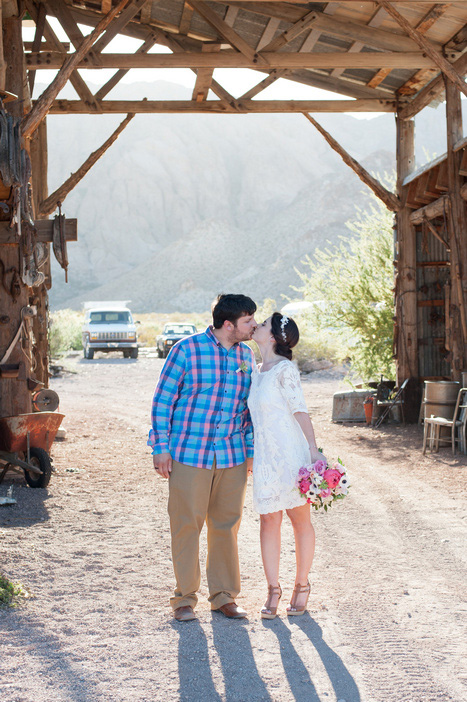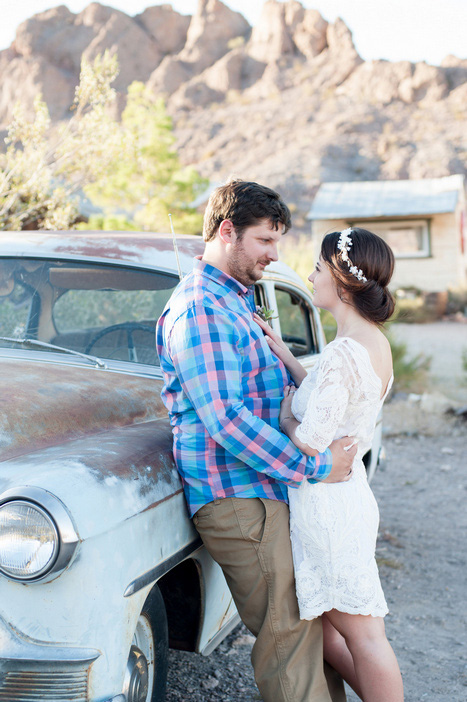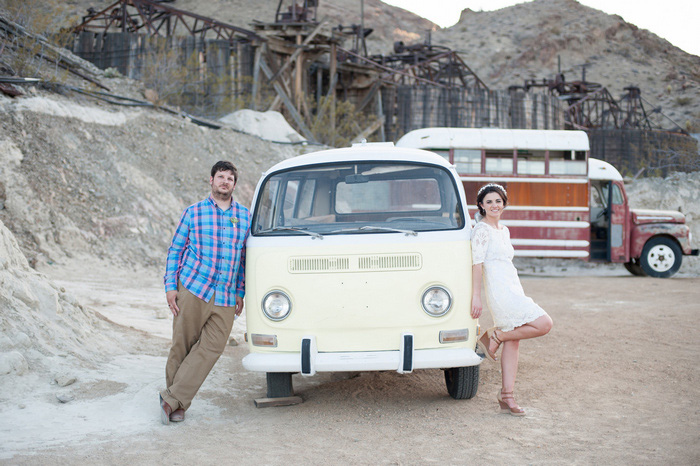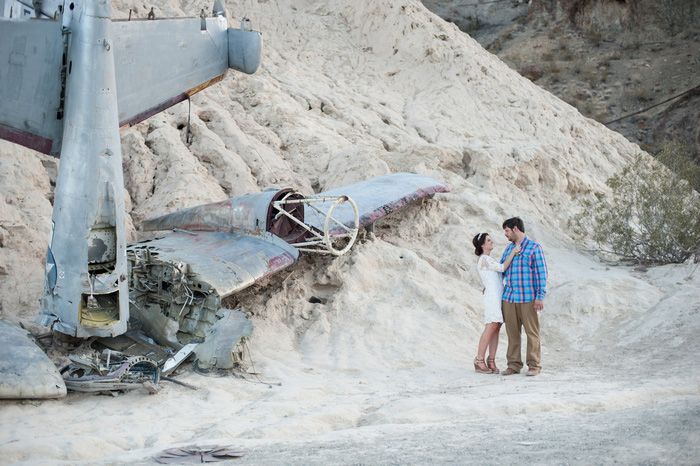 What was the best thing about having an intimate wedding?
We got to do what we wanted to do. That was the biggest thing we were aiming for. This wedding was only about us, and it was exactly what we wanted. We both loved the idea of having a vintage, rustic themed wedding and when we found Nelson's Landing, we knew that was the place we would get married. Everything about that wedding was us to a "T", from the setting to the outfits to the pictures; they all really epitomized us as a couple, and we were not pretending to be people we weren't. You can really see us in the pictures and see the love we have for each other.  We can honestly say, that we could not imagine our wedding any other way. We would not have had as much fun, nor would it have been more sentimental if we had had hundreds of guests.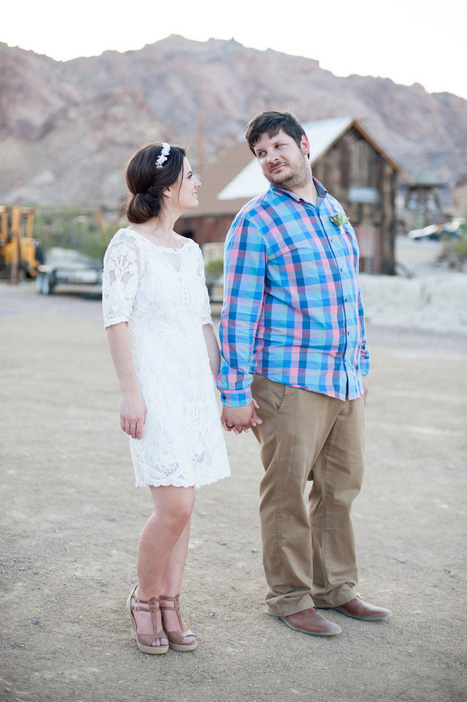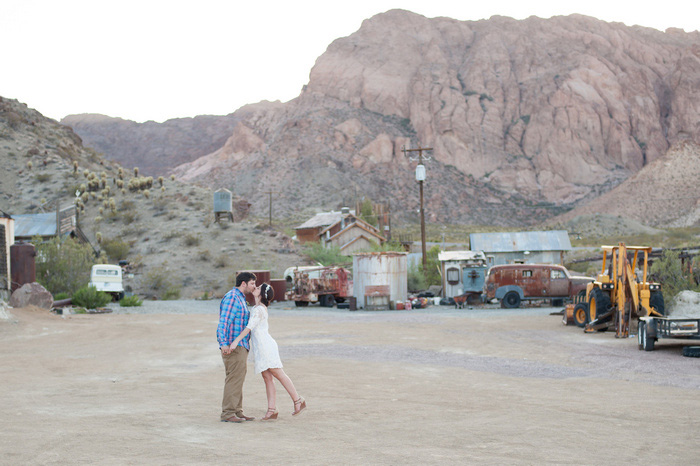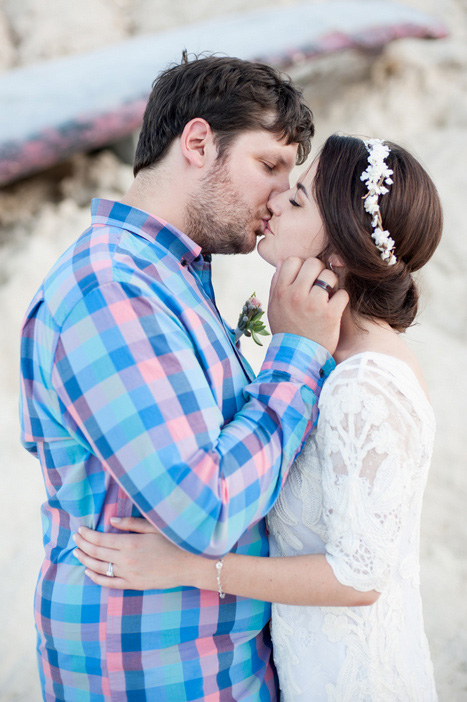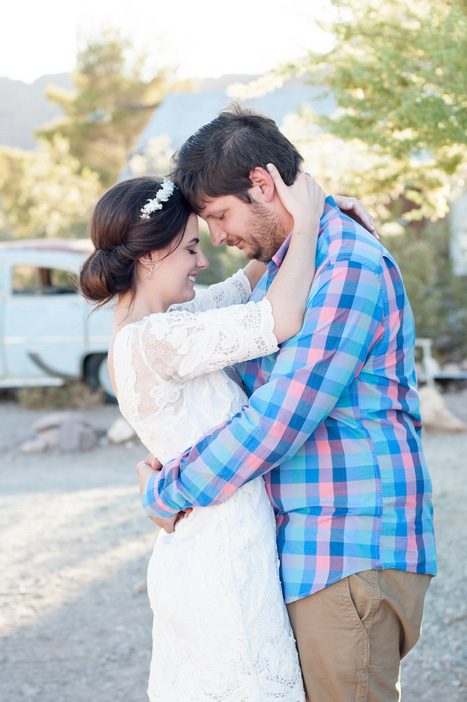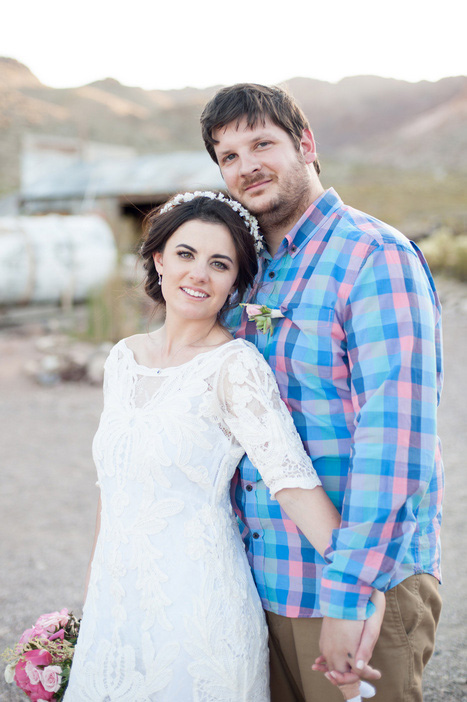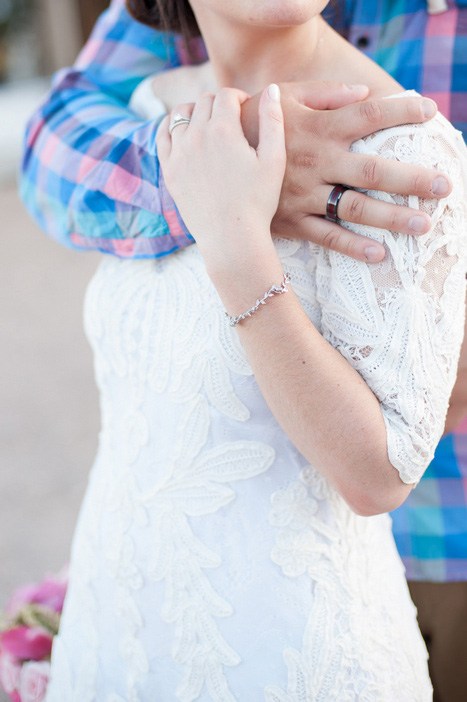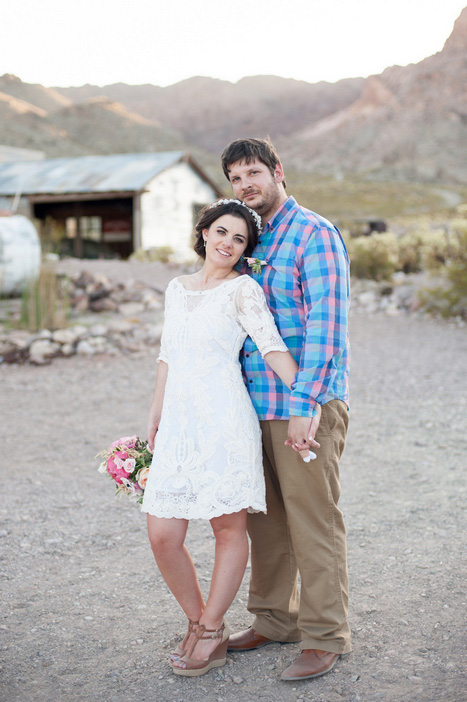 What advice do you have for couples who are considering an intimate wedding?
If you have any doubts at all about having a big wedding, I really suggest sitting down with your fiancé and discussing what aspects of your wedding are most important to the both of you. And if the decorations and all of the extra people aren't important, do what makes you happy! No one even remembers that stuff; they remember the sentimentality of the day. Don't think that this is what you are "supposed to do", that was our biggest mistake initially. I don't think that many people really expected it, but that is what we loved about it. It was really fun surprising everyone. Our wedding was the most beautiful and picturesque wedding I could have ever imagined. We are so glad we went with our decision to drastically downsize our day. Go with your gut; it's usually right.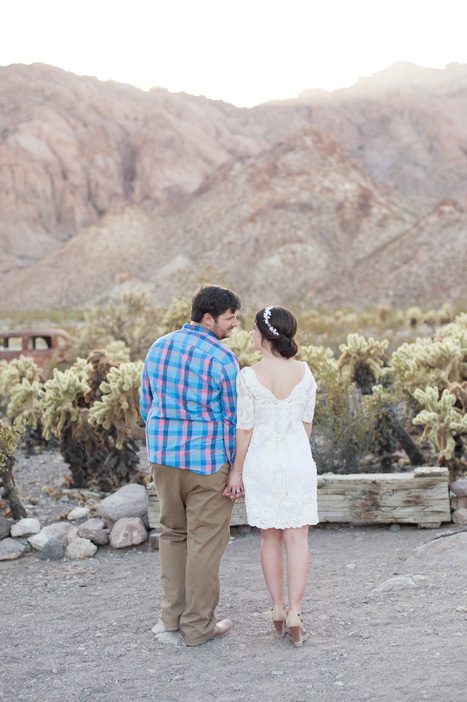 Vendors:
Photography: Kristen Joy Photography
Officiant: Angie from Peachy Keen Unions
Hair and Makeup: Amelia C & Co.
Dress: BHLDN
Groom's Outfit: Gap