Elizabeth and Richard didn't run off to Vegas for a drive-thru elopement, but their wedding day was almost as eccentric. It may not have had an Elvis impersonator, but the French Quarter Wedding Chapel in New Orleans where the bride and groom tied the knot was just as kitschy and made for a truly memorable wedding ceremony the couple will never forget. The newlyweds celebrated their nuptials with four of their closest friends while feasting on seafood and laughing about the day's events and all the adventures still to come in the Big Easy!
Special thanks to Anna for sharing Elizabeth and Richard's unique and super fun wedding day with us!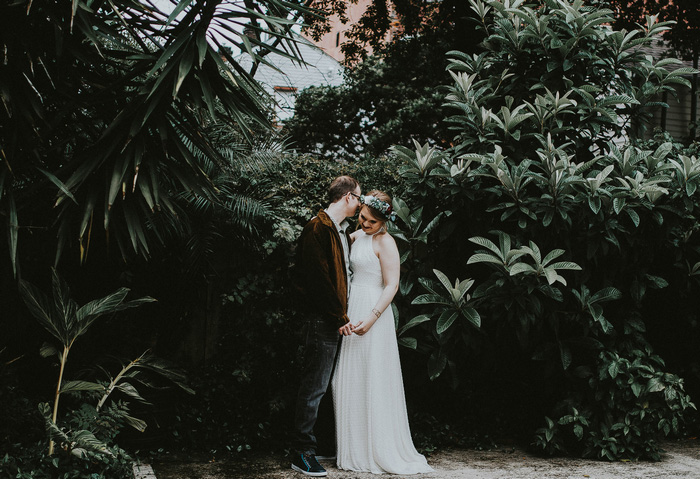 Elizabeth, 25 & Richard, 26
Location: New Orleans, LA
Wedding Date: April 12, 2016
Number of Guests: 4
Wedding Cost: $1,000
Wedding Ceremony Location: French Quarter Wedding Chapel
Wedding Reception Location: Pier 424 Seafood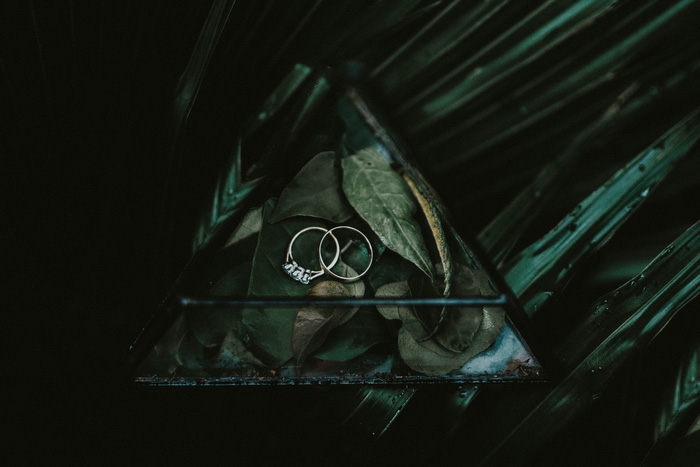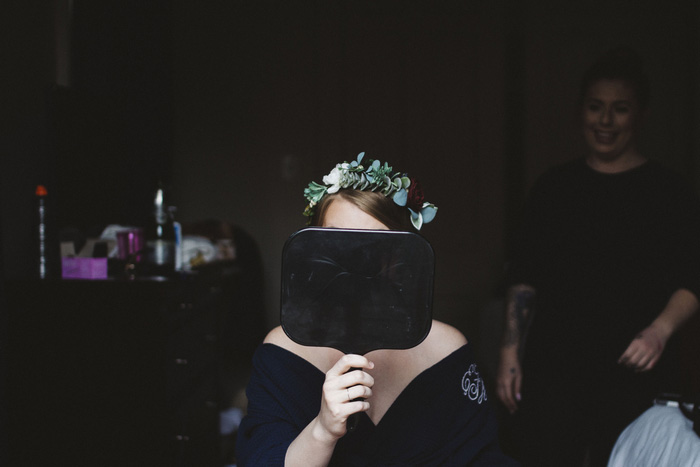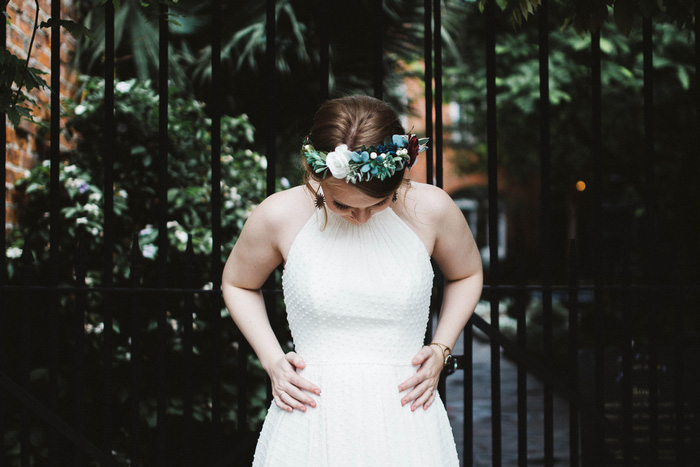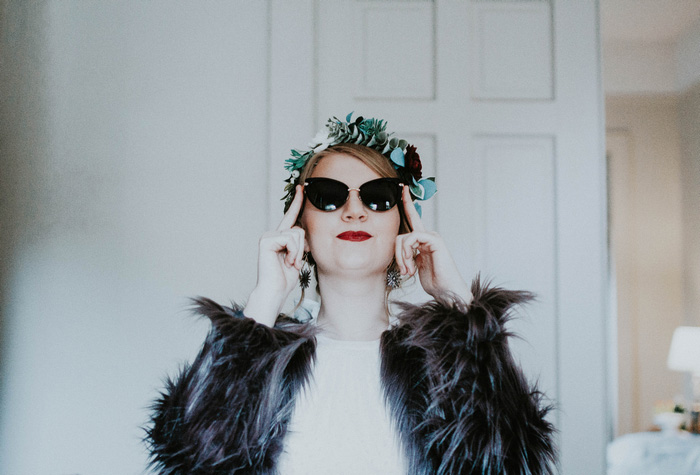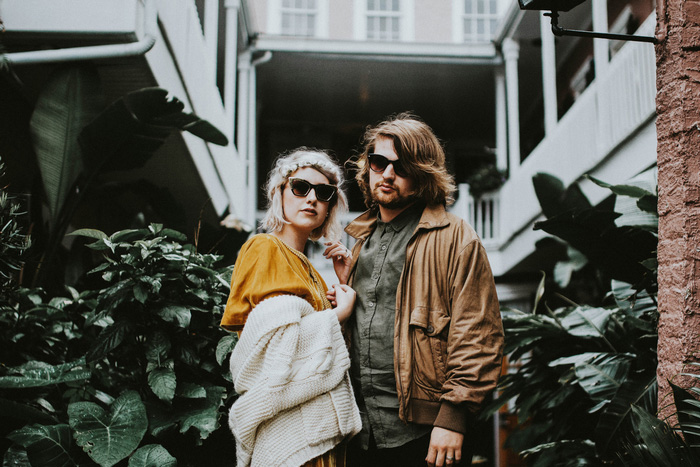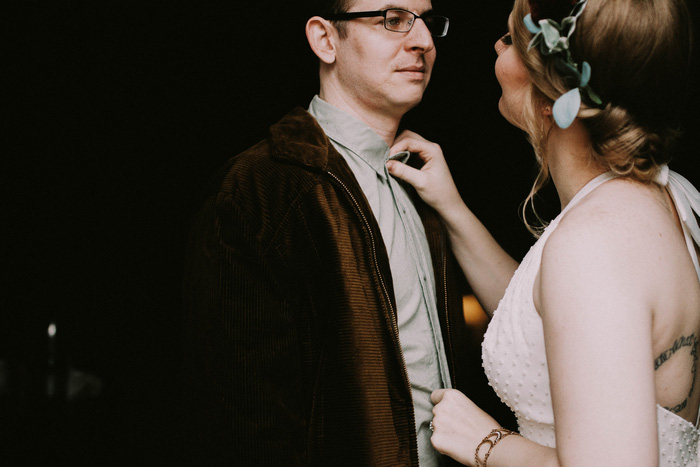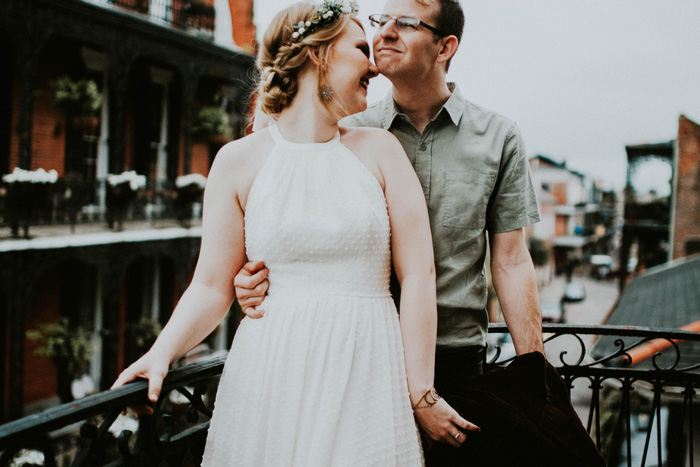 Why did you have an intimate wedding?
Rick and I are very private people, and we strongly believe in having a close support system and close personal relationships with the people in our lives. Because of that fact, we chose to do something that really showed our trust in those relationships.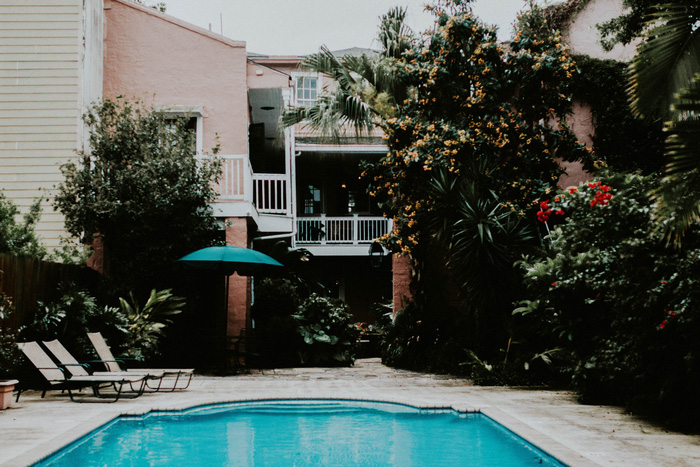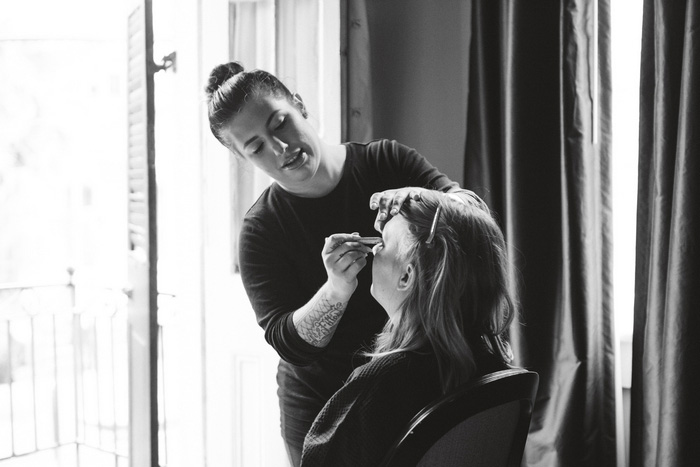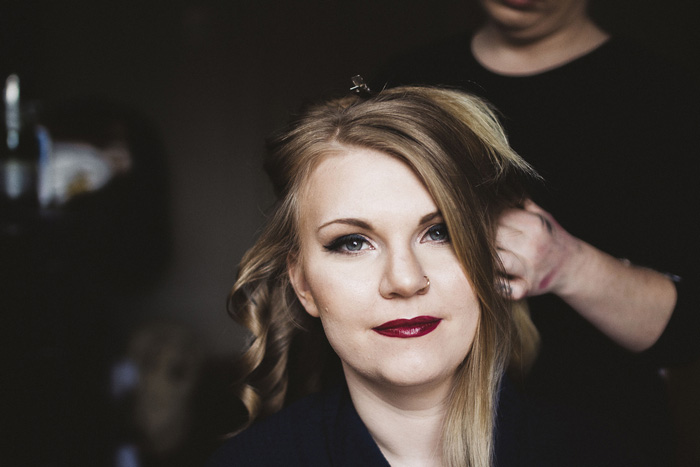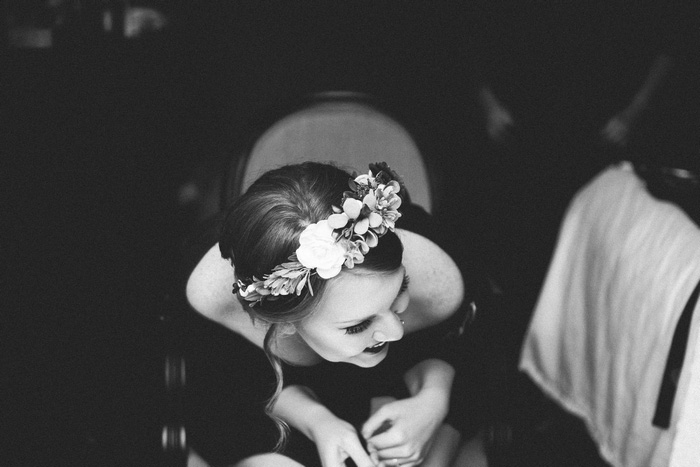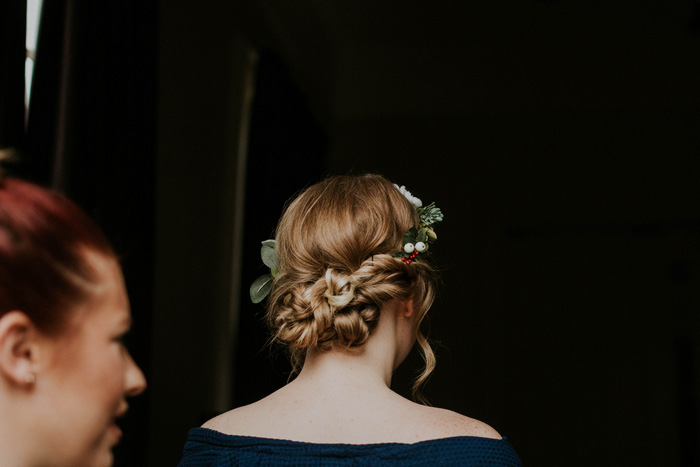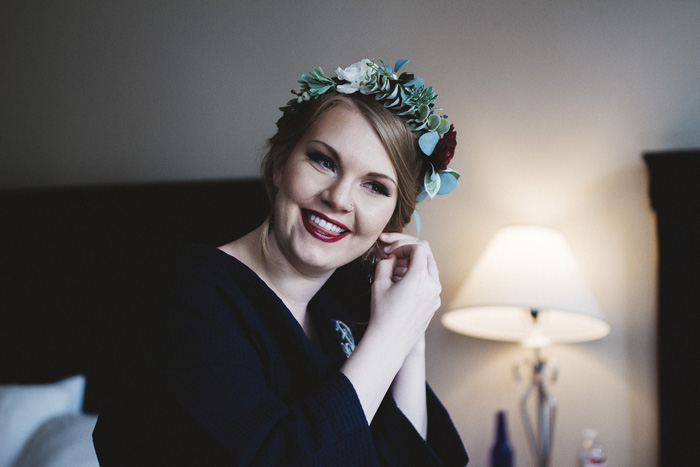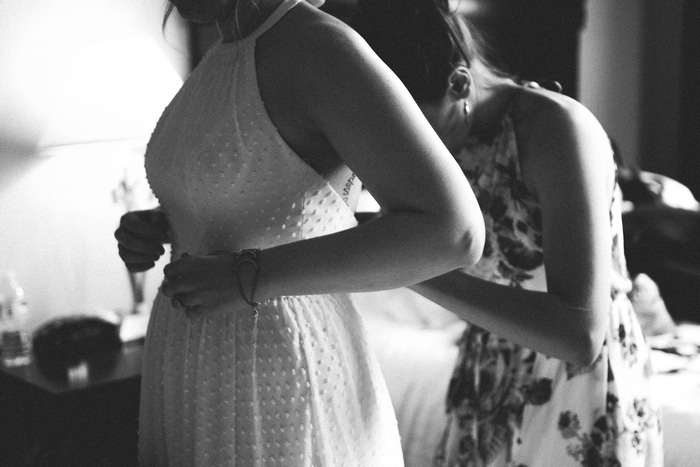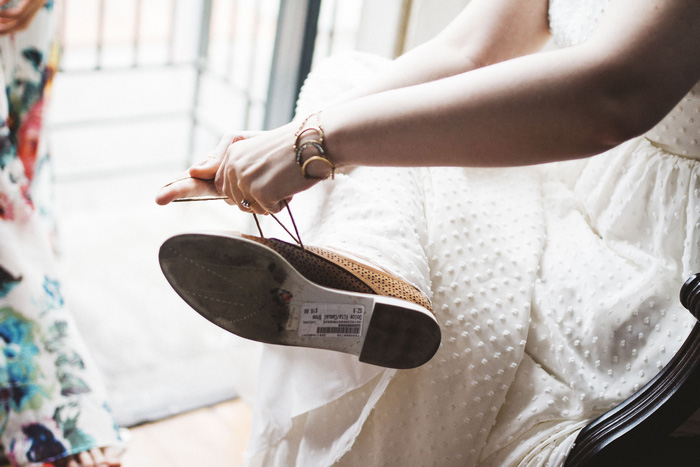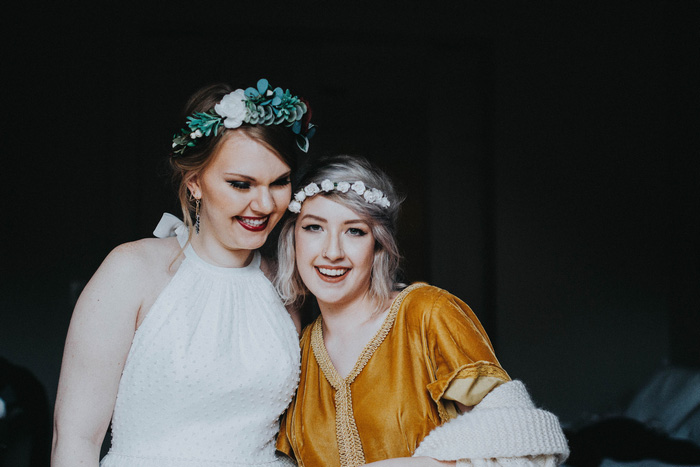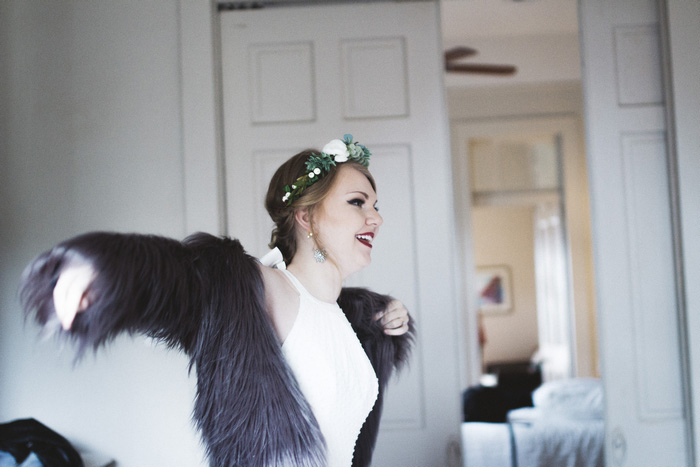 What are some of the challenges that you faced planning an intimate wedding?
Planning an intimate wedding – an elopement in our case – was difficult due to family and family connections. Since our families live all over the U.S. and have varied schedules, we felt as though we would be spending so much time catering to everyone else's schedules and that we would lose sight of when we wanted to get married. As soon as we became engaged we told both of our families that we would be eloping and keeping the date a close secret, and that we would inform them afterwards.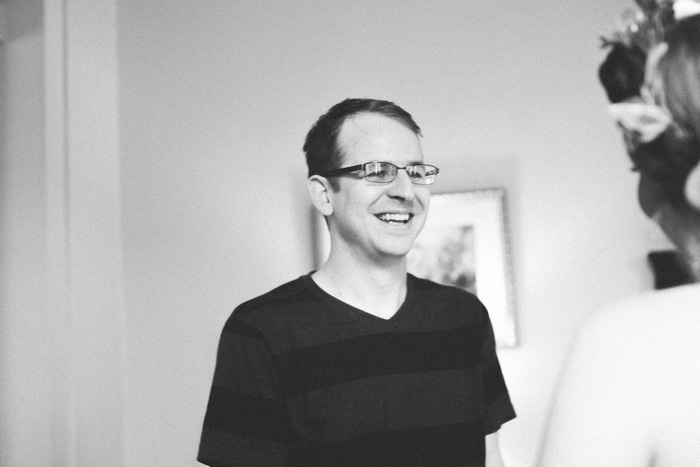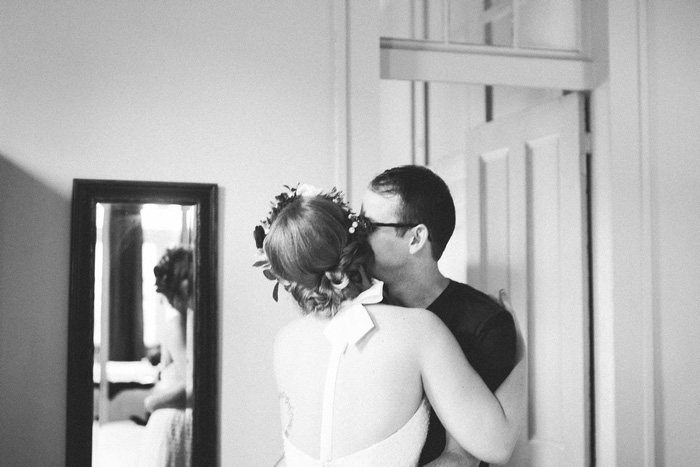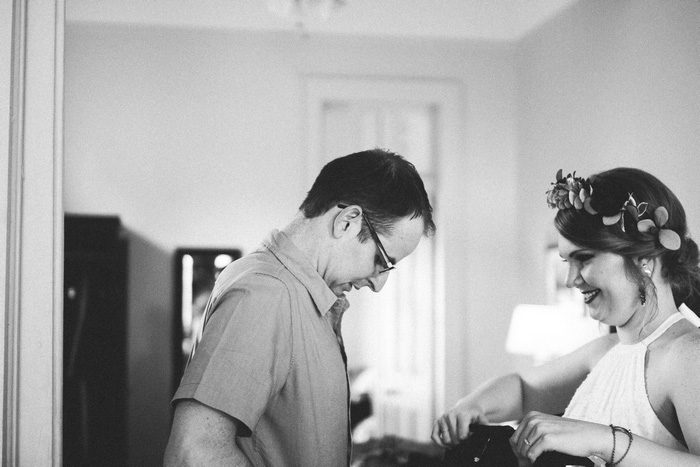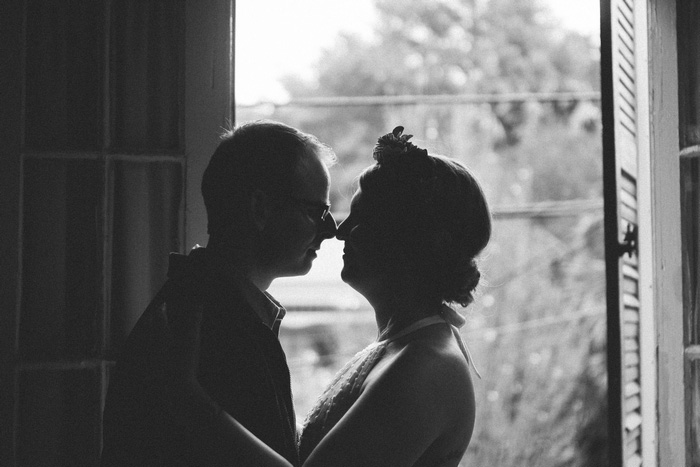 Was it difficult to pare down the guest list?
For us, the only difficulty came in the form of everyone else's feelings. A lot of family members, family friends, and close friends strongly wanted to be there to support us and celebrate with us. Feelings were hurt when we chose to not include them, due to the planning and financial aspect of the whole elopement, but they came around to the idea since we gave them a few months notice before the elopement happened. Ultimately, I think real friends and family just want the people they love to be happy.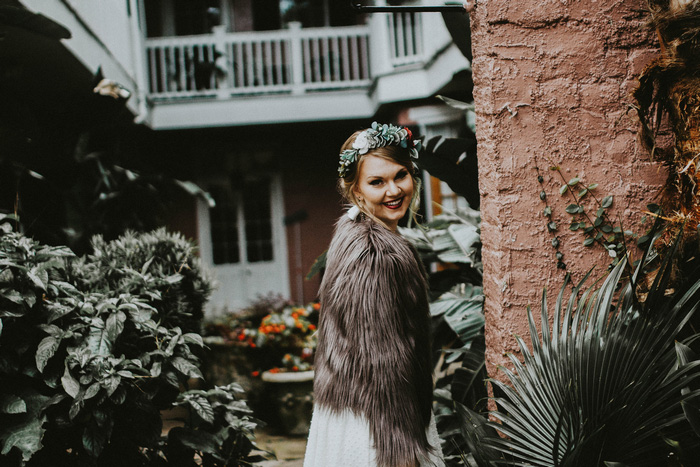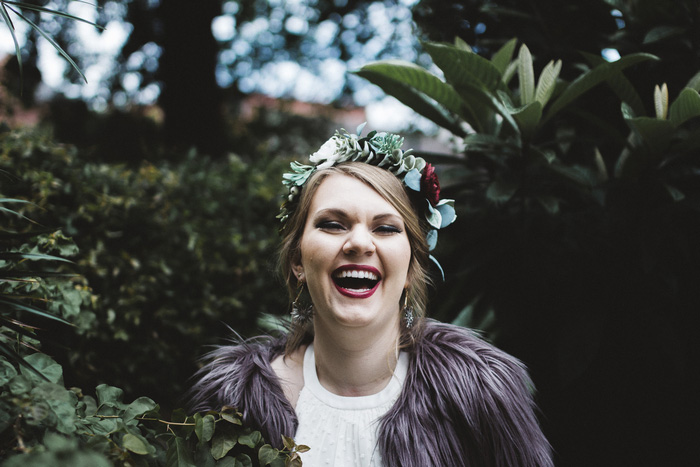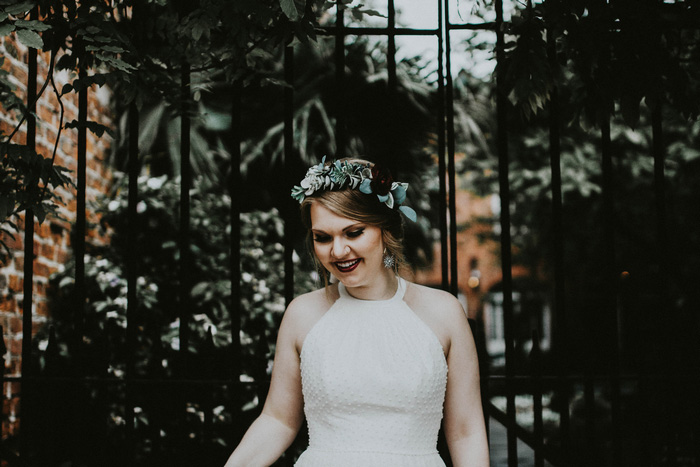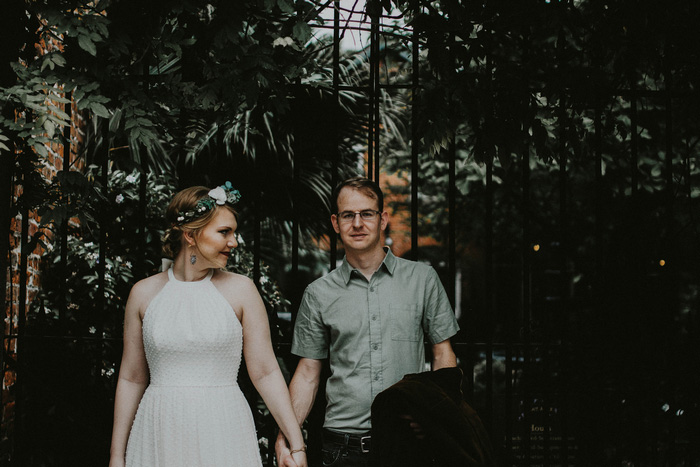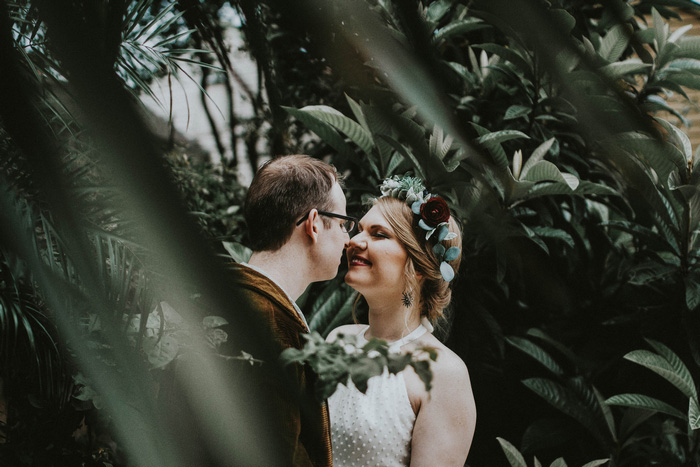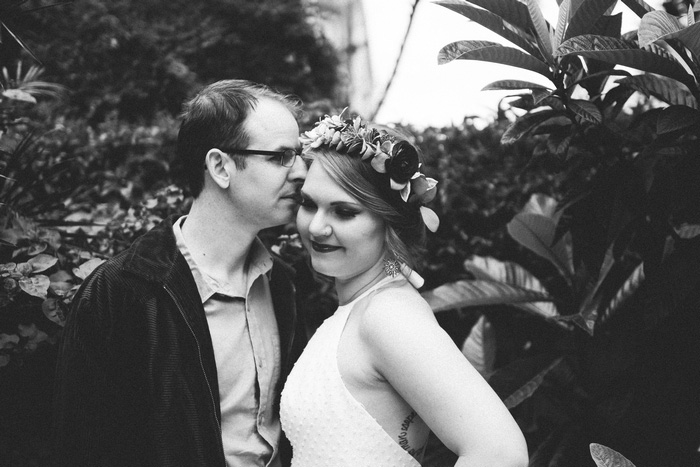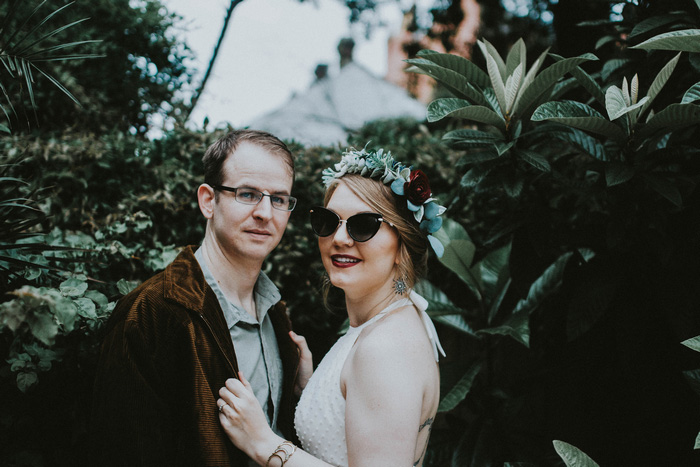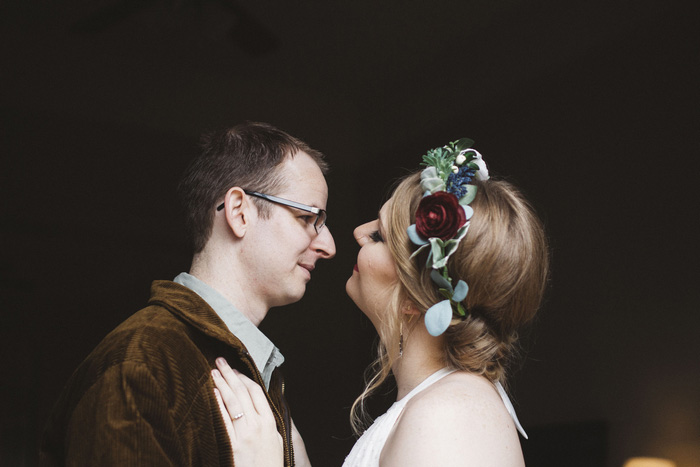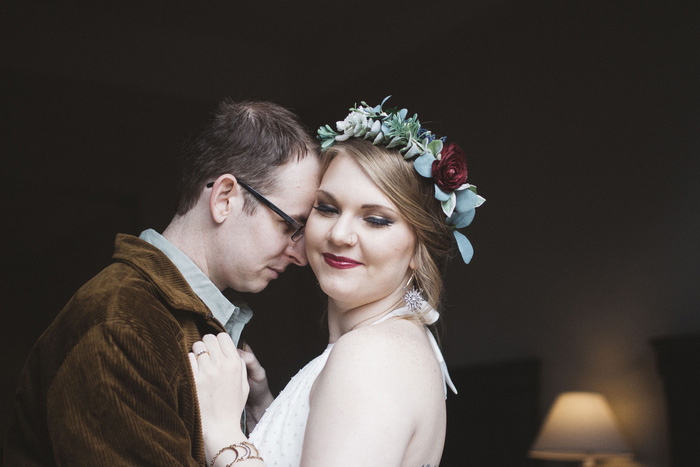 Did you have any 'issues' with the small guest list from friends and family? If so, how did you address them?
Yes, we had a lot of talks with our family regarding the guest list especially since our families weren't even invited. We listened and respected them as they were talking because they made many good points about inviting more people. During the conversation, however, we shared with them that we were not doing this to hurt feelings, but rather so we could spend the day doing what we wanted to do. We wanted to look back on the day and not think "man, did I eat anything at the reception?", "did I say hello to all the guests yet?", or "did I remember to pee?" etc.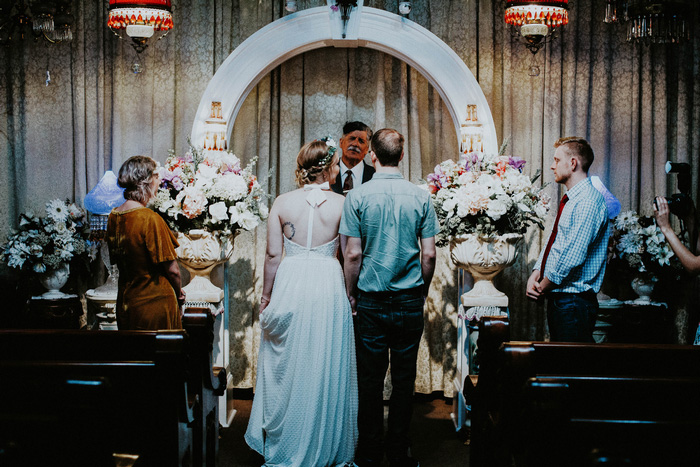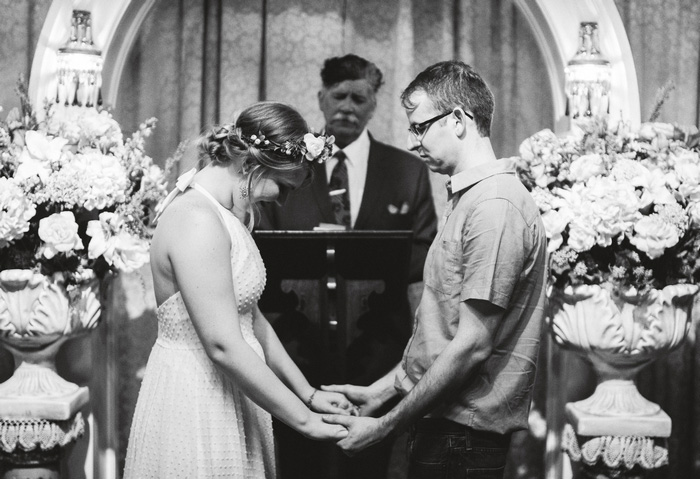 What were the highlights of the ceremony?
The ceremony was at this eccentric and unique little wedding chapel. The guy had a gold iphone watch and was almost as cheesy as an elvis impersonator. It was truly something that was unique and we will always remember.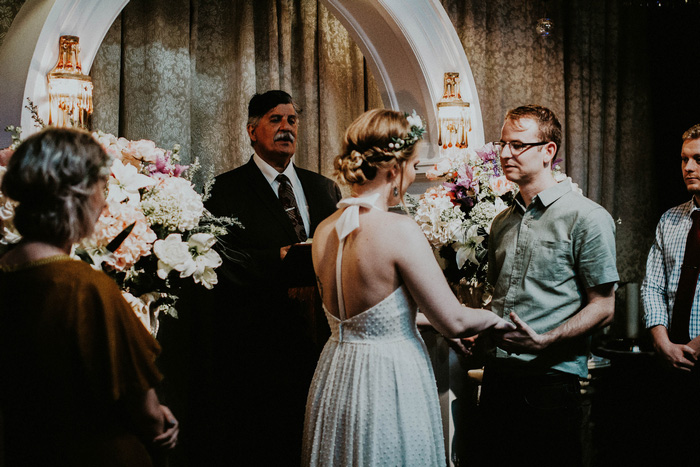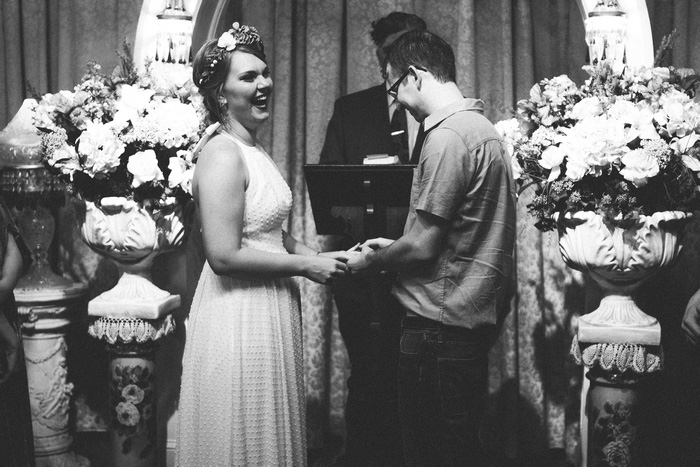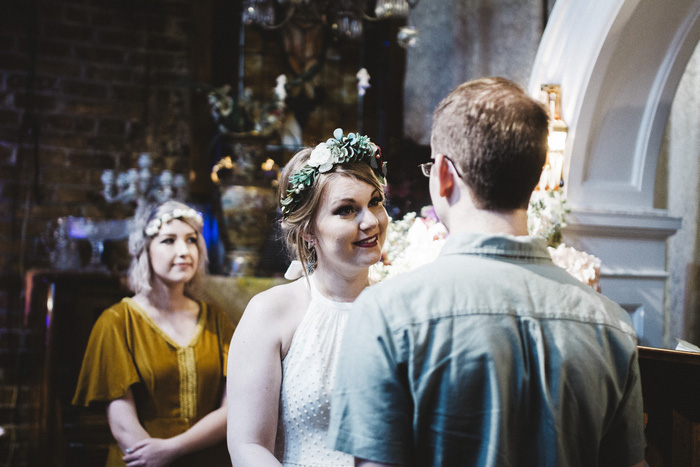 What were the highlights of the reception?
Usual receptions come with toasts and cake cutting; ours didn't, and it was wonderful. We all ordered some amazing seafood and spent time socializing and laughing at the adventures we had already had and the ones to come in the fun city of New Orleans.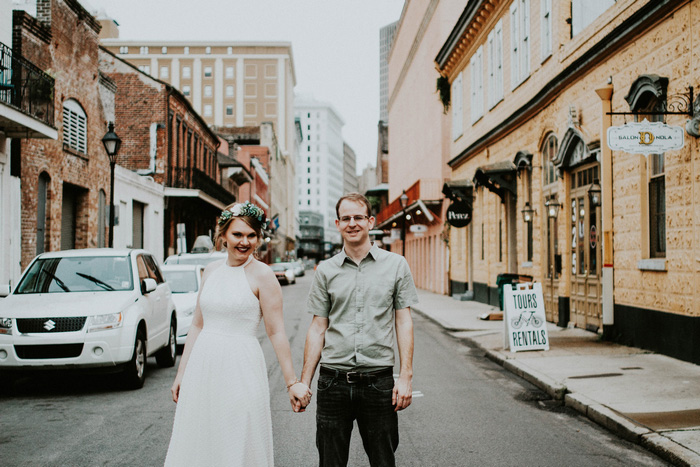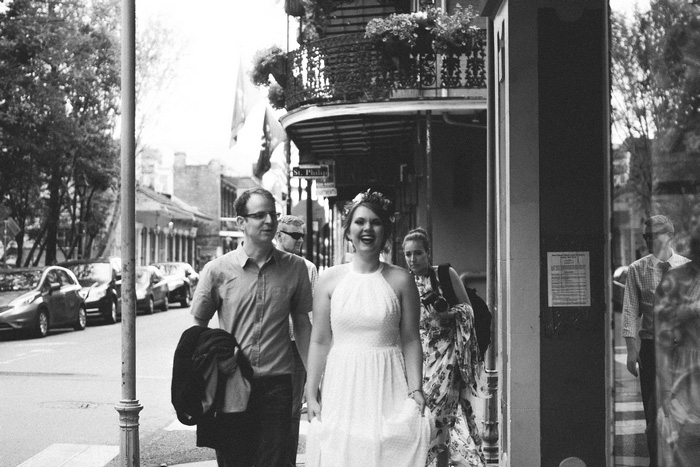 What was the best thing about having an intimate wedding?
Honestly, there are so many benefits to having an intimate wedding for someone like Rick and I. We spent the day with my best friend and her husband, and his best friend and his girlfriend. These people equally love us as much separately as they love us together. They drove 11 hours to spend a weekend with us to celebrate. We all spent the wedding night enjoying the hot tub at the hotel, no stress no pressure.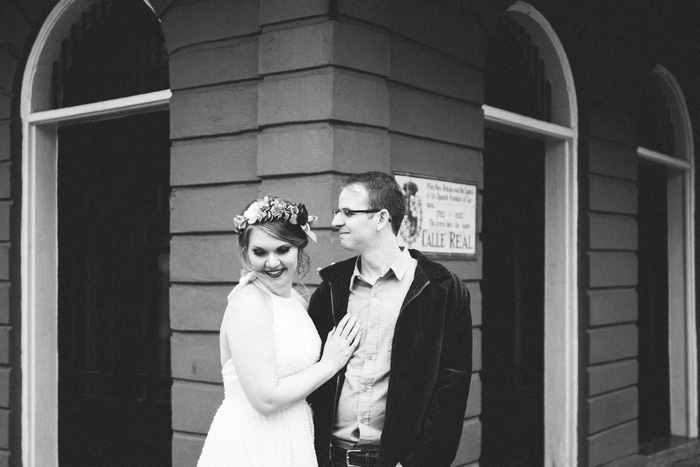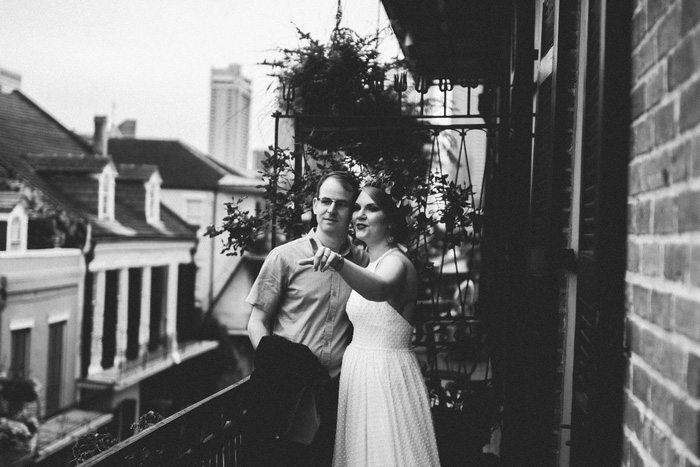 What advice do you have for couples who are considering an intimate wedding?
Having an intimate wedding is a wonderful experience, but you do have to be prepared for the sacrifices that come with it. Know and accept that not everyone is going to be happy with the decision; some people are going to be hurt that they aren't invited or that they aren't a bridesmaid. You aren't going to be able to please everyone, but at the end of the day, it is your wedding and you need to be happy with who is standing beside you and sitting in the chairs, especially if you are the ones paying for it like Rick and I were.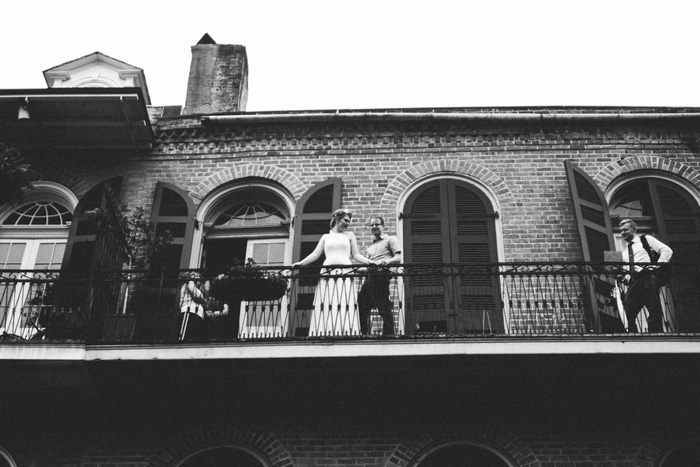 Vendors:
Photography: Anna Elizabeth Photo
Venue: French Quarter Wedding Chapel
Bride's Dress: David's Bridal
Hair Piece: Miss Stevi Marie (etsy)
Hair and Makeup: Beauty and Brains Design
Save
Save