At a glass chapel in the woods of Arkansas, Sarah and Jason were joined at the altar by the bride's daughter and the groom's son as they became husband and wife, joining their two families together as one. The children even read their own vows, pledging to be a good brother/sister to each other in an adorable ceremony that ended with the family dancing down the aisle together to Pharrell William's Happy.
The whole thing was beautifully captured by the couple's friend and photographer Kari Nichols, and we couldn't be more thrilled to share the photos with you today!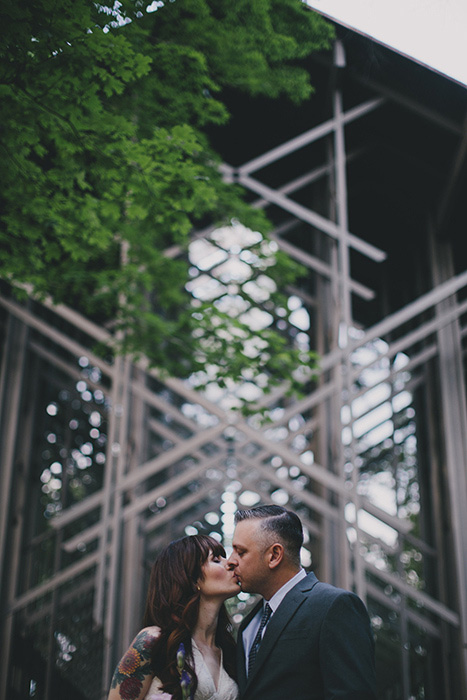 Sarah, 25 & Jason, 34
Eureka Springs, AR
Wedding Date:  May 18, 2014
Number of Guests: 36
Wedding Cost: $3,476, but keep in mind that Kari gave us a special price and shot the wedding on her own so that Caleb, her husband, could be one of my groomsmen.
Wedding Ceremony Location: Thorncrown Chapel, Eureka Springs, AR
Wedding Reception Location: DeVito's of Eureka Springs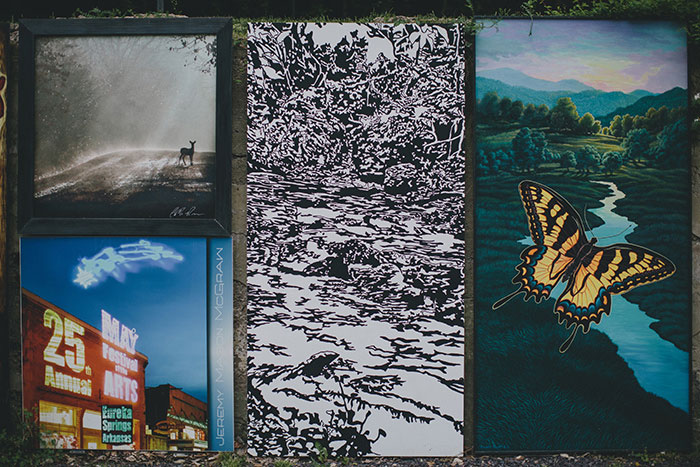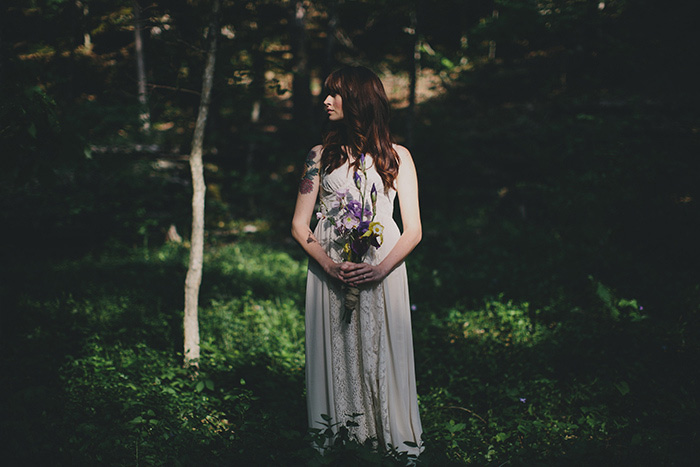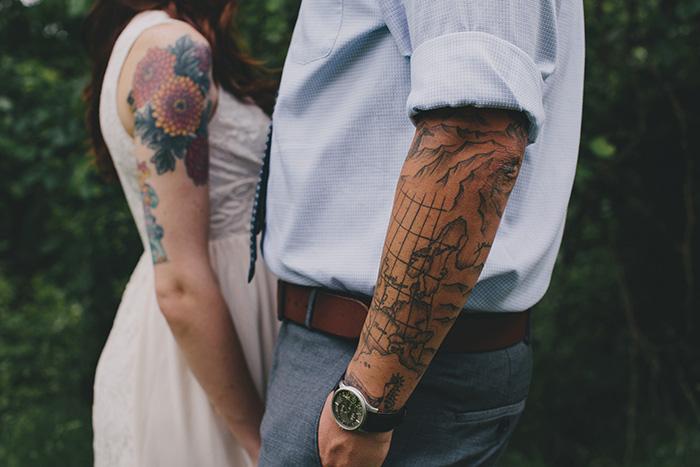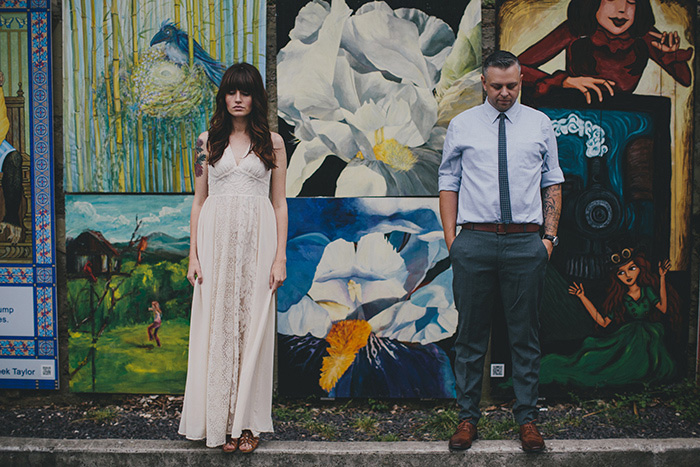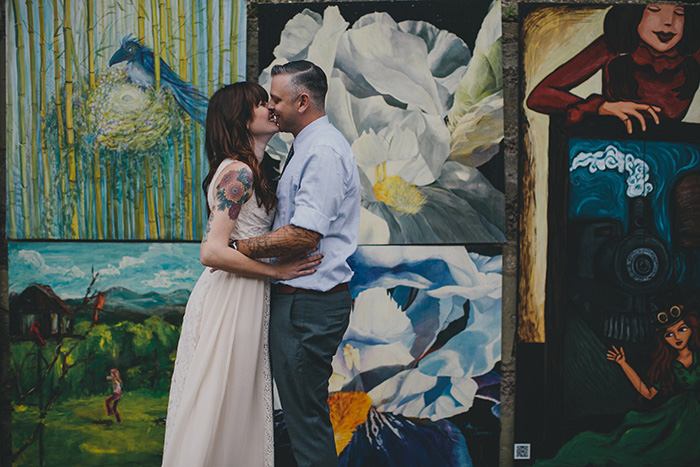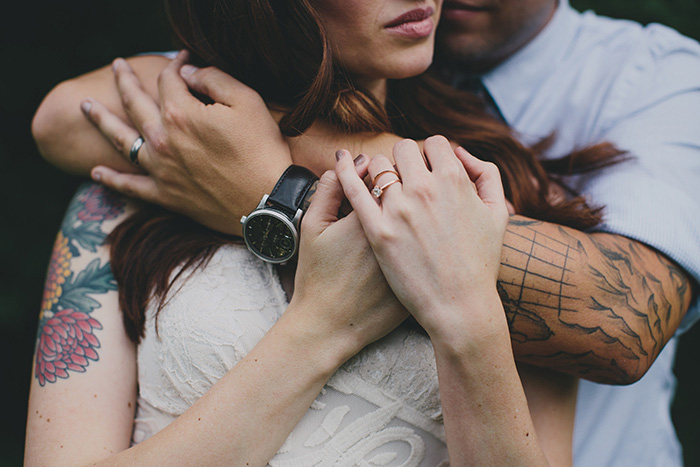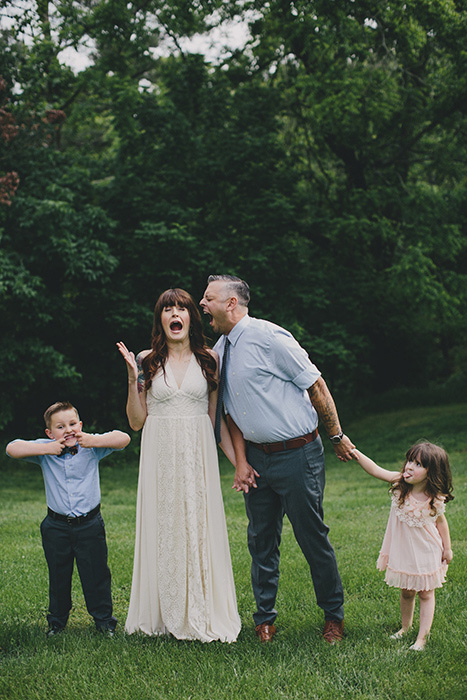 Why did you have an intimate wedding? 
Well, we already knew that we wanted our day small and intimate since this was the second time around for both of us. I guess we just felt that since we are generally private people, this day should really be for us. And when we thought about it, we really only wanted our closest friends and family to come – basically, the people who had seen each of us through the good and bad times. Once Jason suggested the chapel and we looked at photos online, we just booked it. We never even visited Thorncrown until the day of. We liked that it was small (only seating a max of 100 guest) and we liked that it was two hours out of town. We'd both been to Eureka Springs before, so we knew how beautiful the area was, and we just took a chance with the chapel.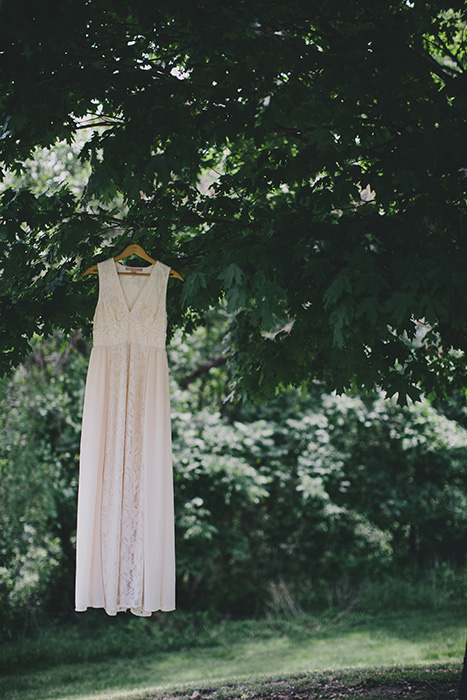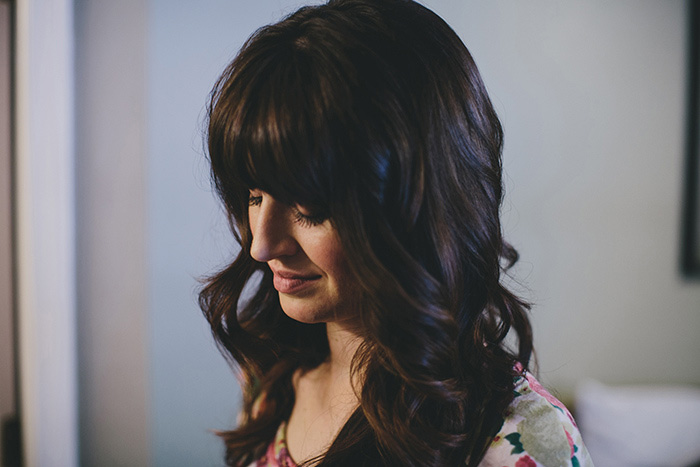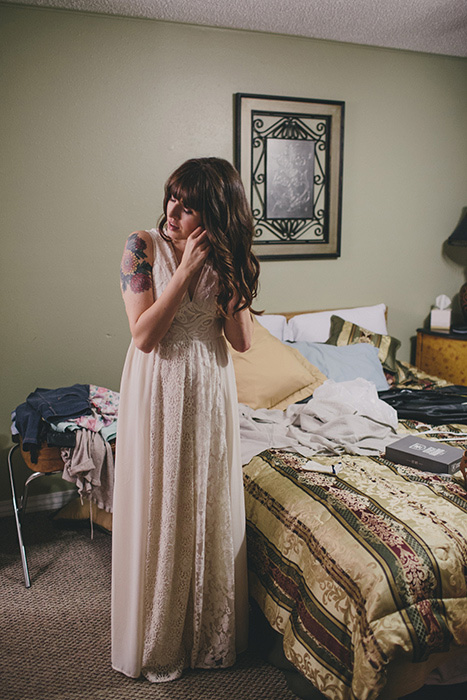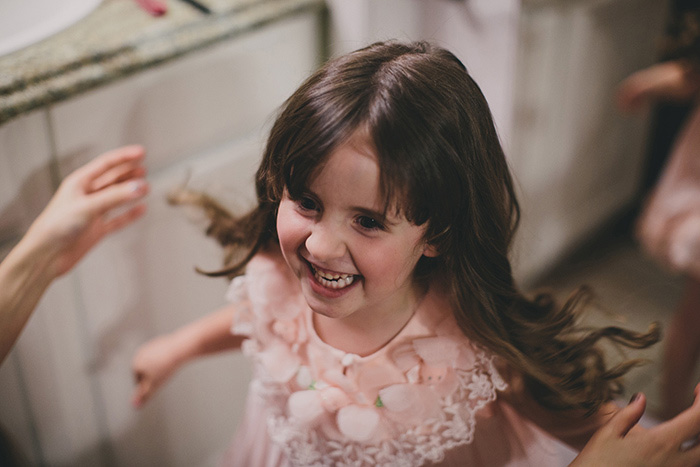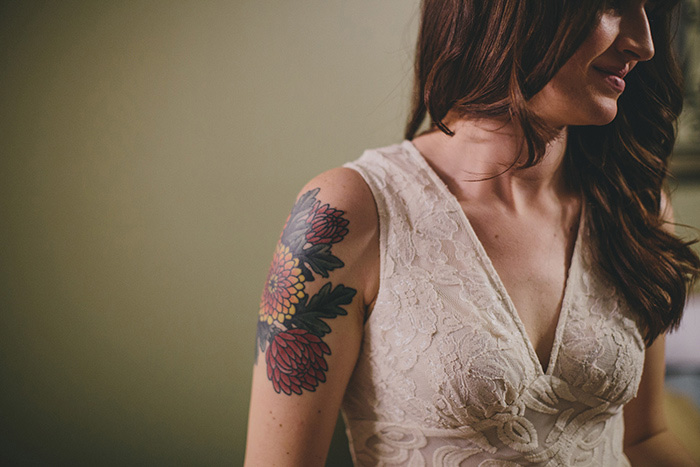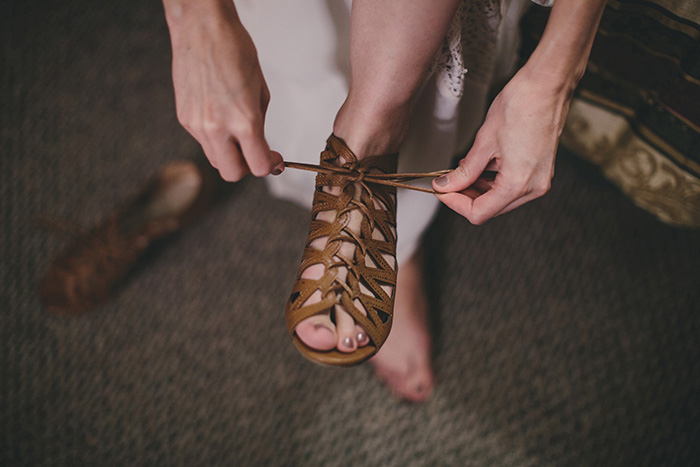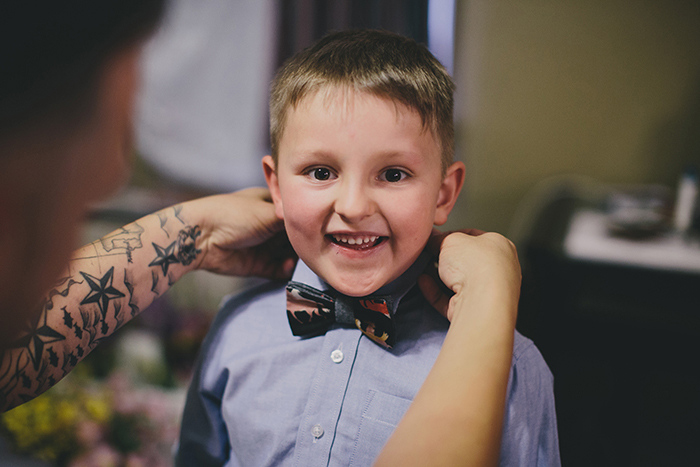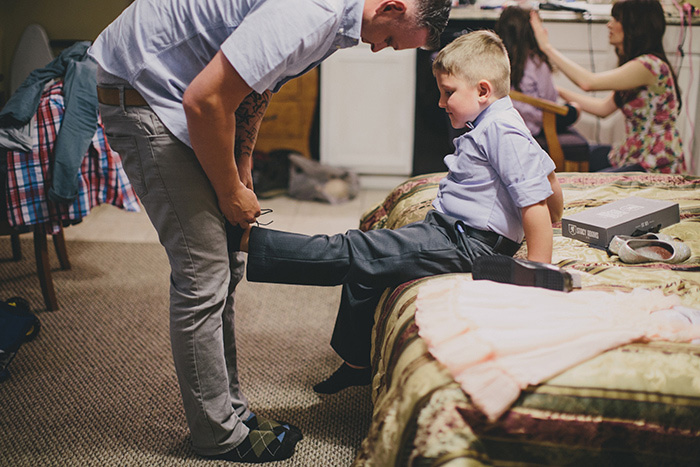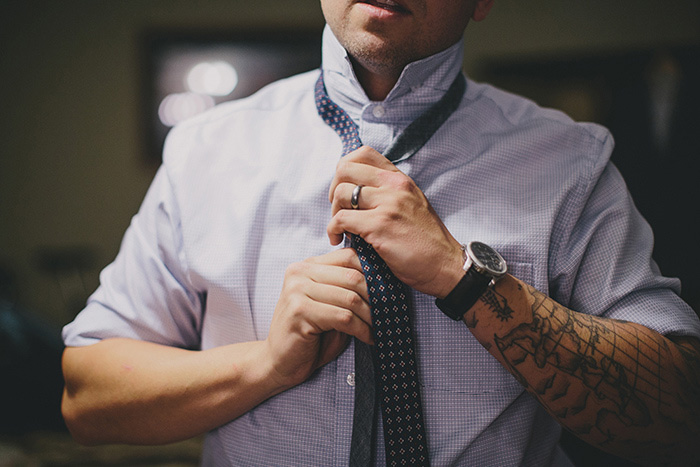 What are some the challenges that you faced planning an intimate wedding? 
Finding a place for a reception. There are very few places for a reception in Eureka Springs on a Sunday and most of the places were designed for bigger crowds and really wanted you to book a ceremony and reception. Also, most traditional reception locations would not allow us to bring in an outside vendor for food and drink. Honestly, it was a little unsettling to lose so much creative control when we knew that we wanted a personally crafted experience . Initially, we got annoyed by all the restrictions that venues were trying to place on us that we just rented a big ten person cabin in the woods and we were just going to have one big wedding reception/house party. Eventually though, we found Devito's and Teresa Devito bent over backwards to make us feel welcome. In the end, we liked her so much that we just let her handle everything. They printed personal menus for us and made and provided an Italian wedding cake that was great!
The other challenge was flowers. We didn't want to spend a lot of money on flowers for a glass chapel in the woods. But we did need flowers for the bride and bridal party and we wanted them to fit in with the natural beauty of the area. Our solution was to drive highway roads the morning of the ceremony and look for flowers to cut and arrange ourselves. We found a few nice irises (Sarah's favorite flower) on the side of a particularly busy highway, and while cutting them, we were eventually noticed by a local. Steve the local was concerned that we would get hit by a car so he asked us to come and take as many irises from his yard as we liked. Steve mentioned he was going to mow them all down anyway! In the end, most of our flower arrangements were courtesy of flowers provided, for free, by some Eureka Springs' local named Steve.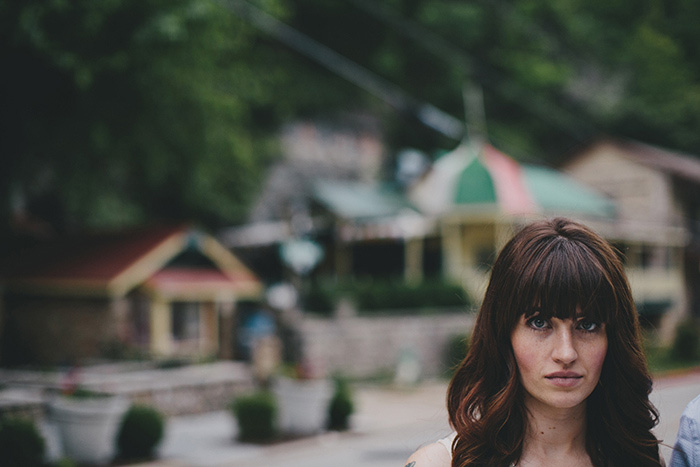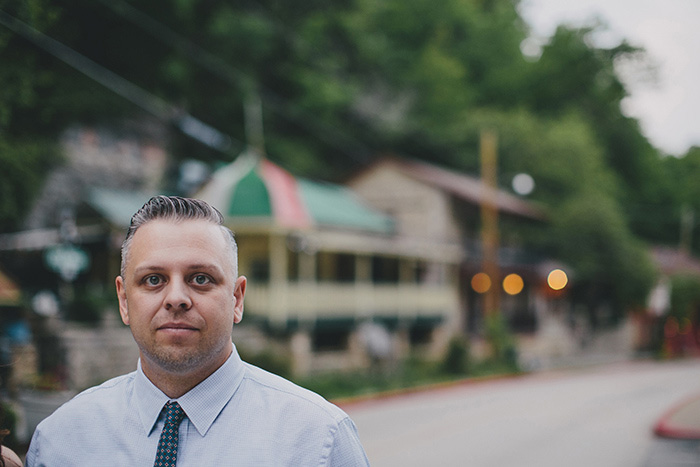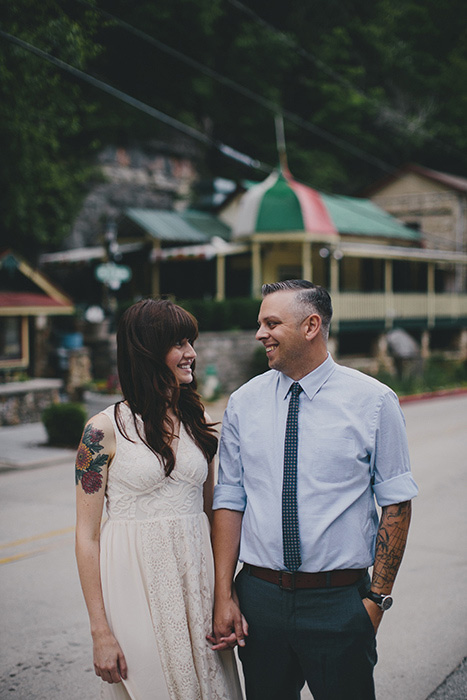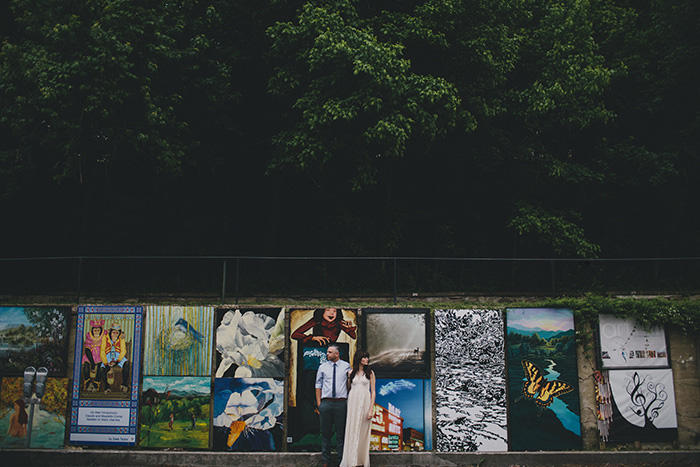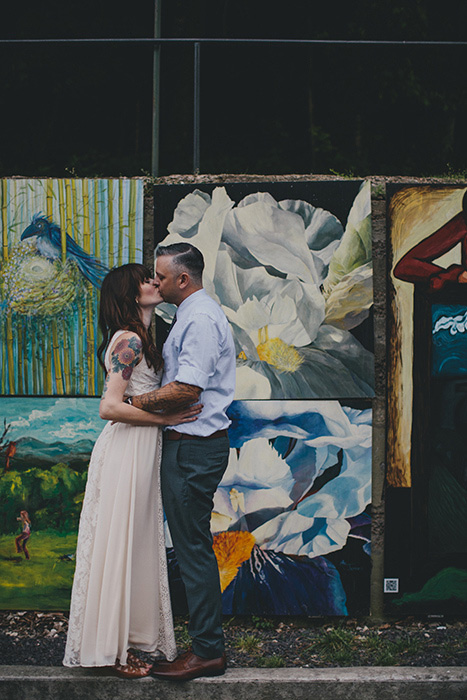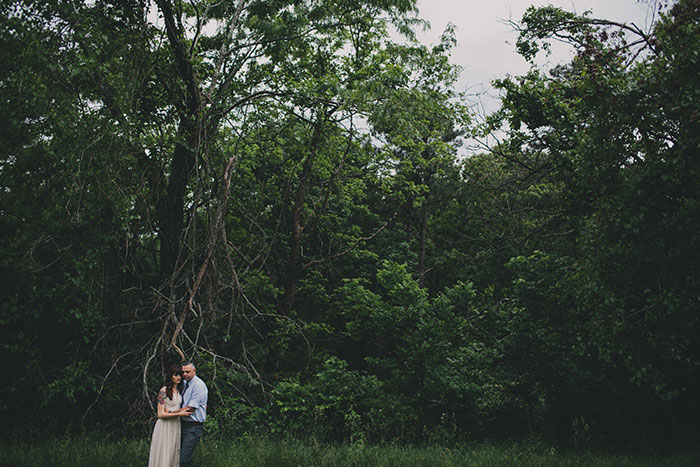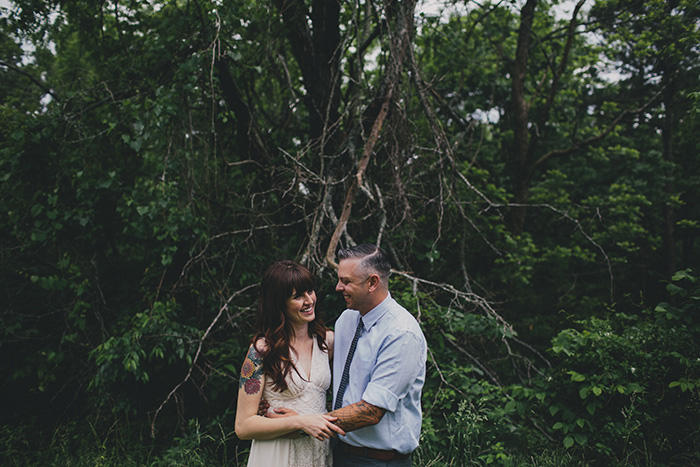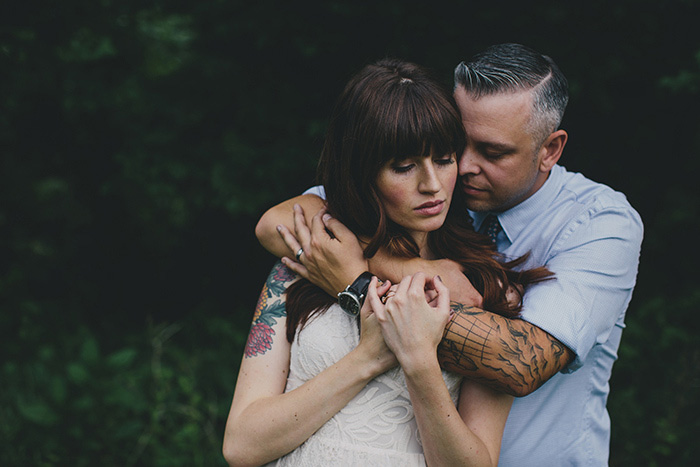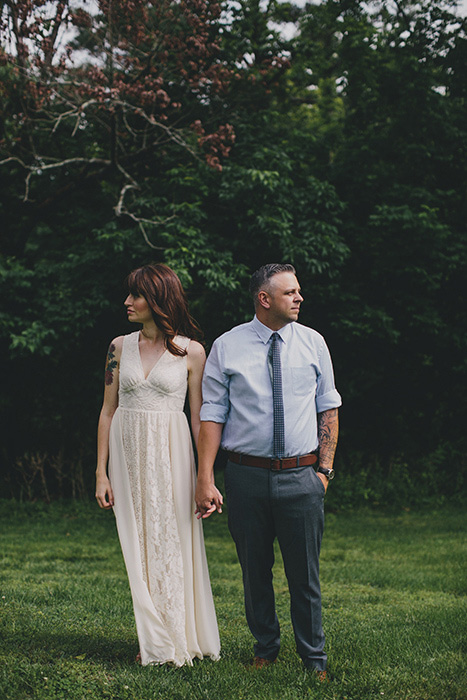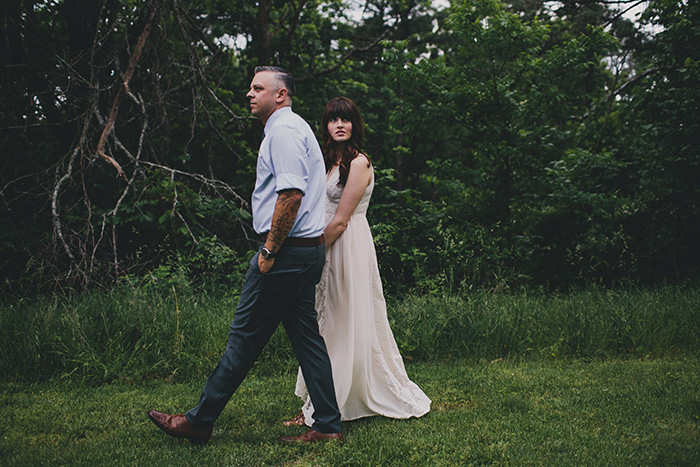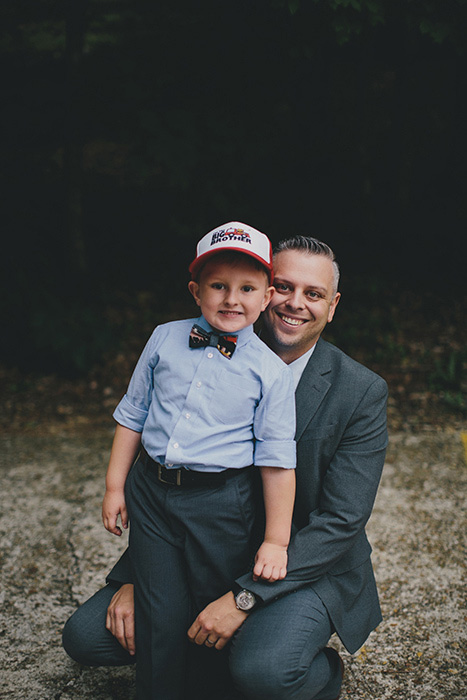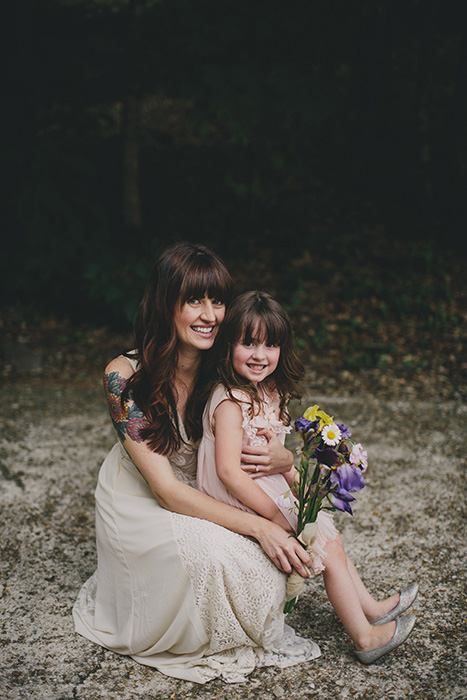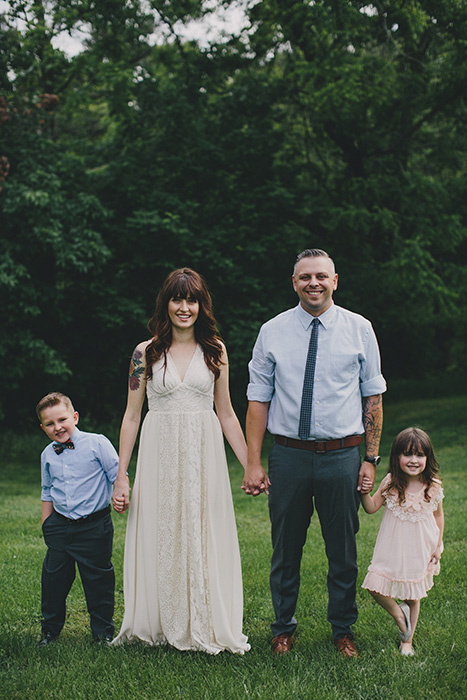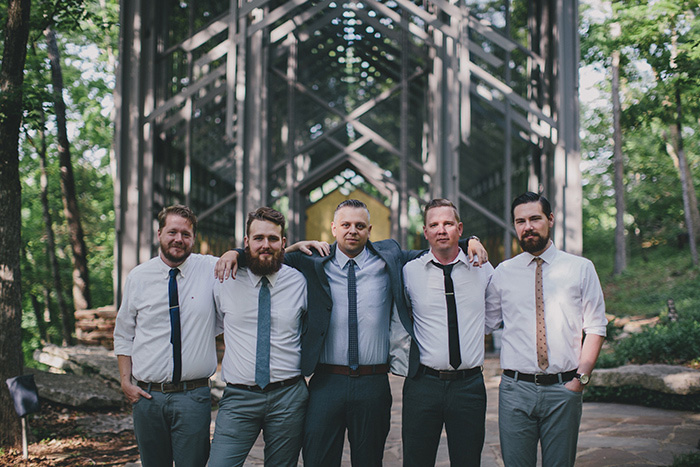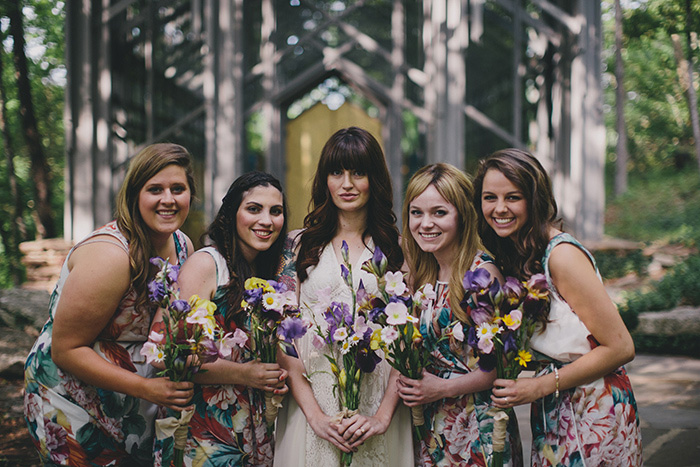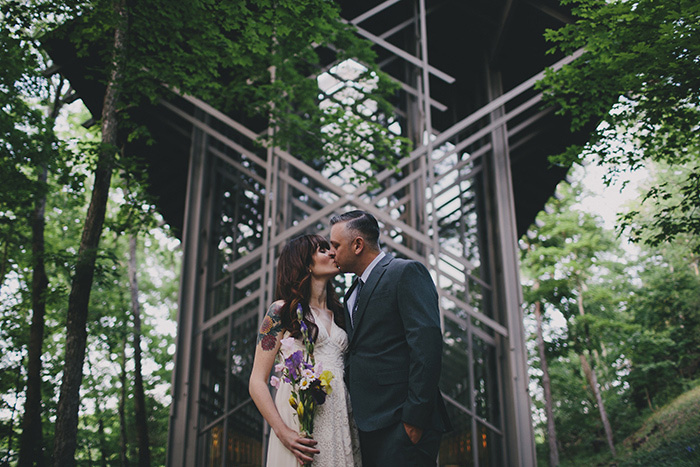 Was it difficult to pare down the guest list? / Did you have any 'issues'with the small guest list from friends and family? If so, how did you address them?
Honestly, it seems like it should have been, but it turned out to be a pretty smooth process. We knew that more then half of the people we invited wouldn't be able to make it. Most of Jason's family lives in Seattle and traveling to Arkansas would be unrealistic for them, and Sarah's family is very small. Choosing a venue that was two hours out of town and placing the ceremony on a Sunday evening worked in our favor as well. We just went ahead and invited any friends who we thought would get offended if they didn't get an invitation knowing most of them would probably not opt to drive out of town on a Sunday evening.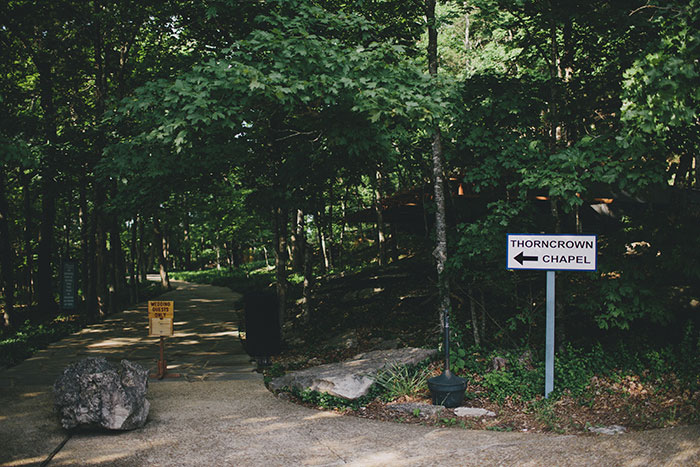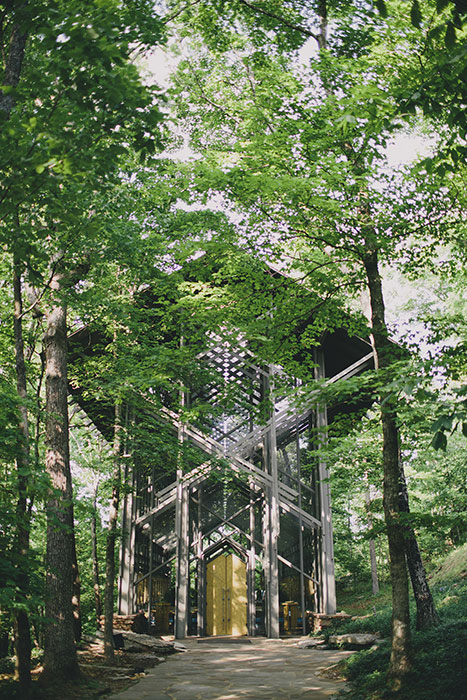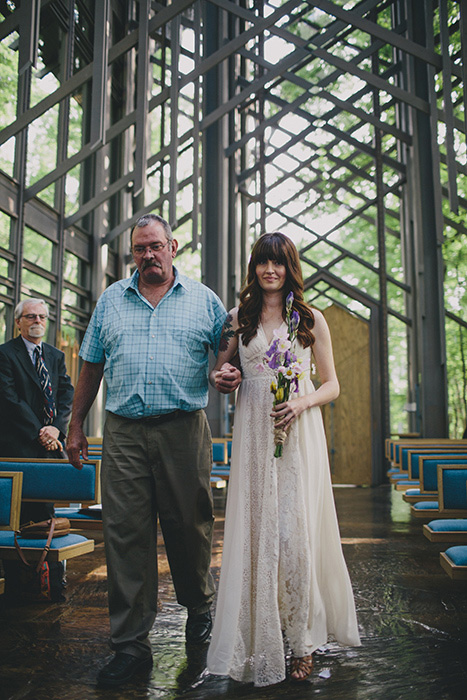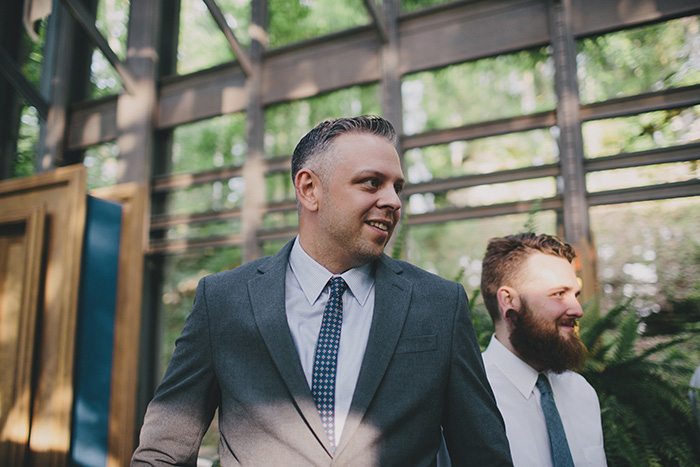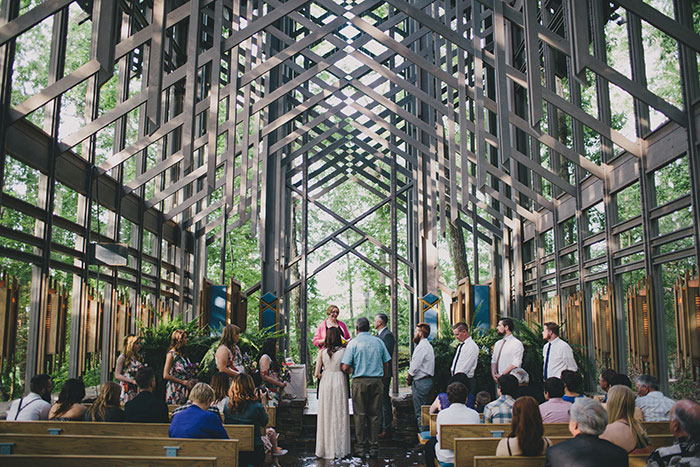 What were the highlights of the ceremony? 
Jason's son Jude and Sarah's daughter Penelope's involvement. Apart from them getting to be the ring bearer and the flower girl, we also had them come up and do vows of their own, pledging to be a good brother and sister. I just remember them being so happy to be up front holding hands with us and each other  At the end we were announced as the Jason and Sarah Denney family….and then all four of us danced back down the isle to the tune of Happy by Pharrel.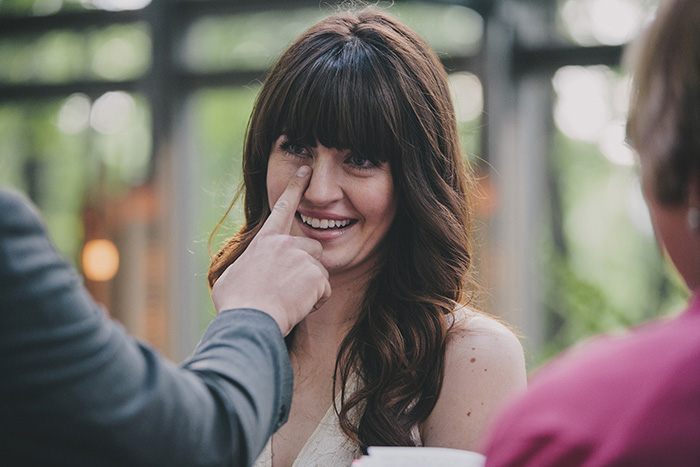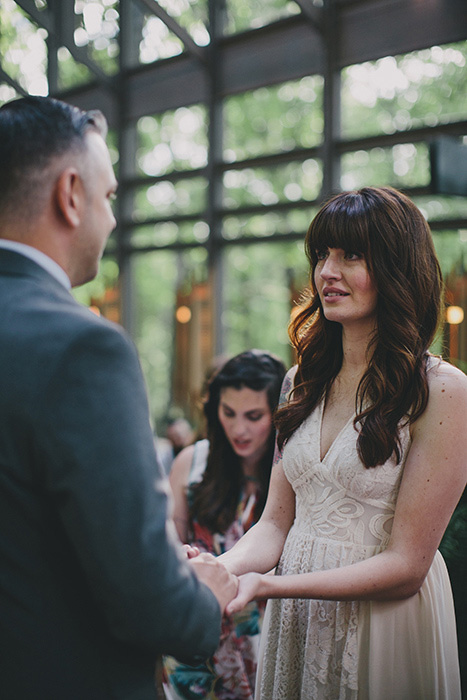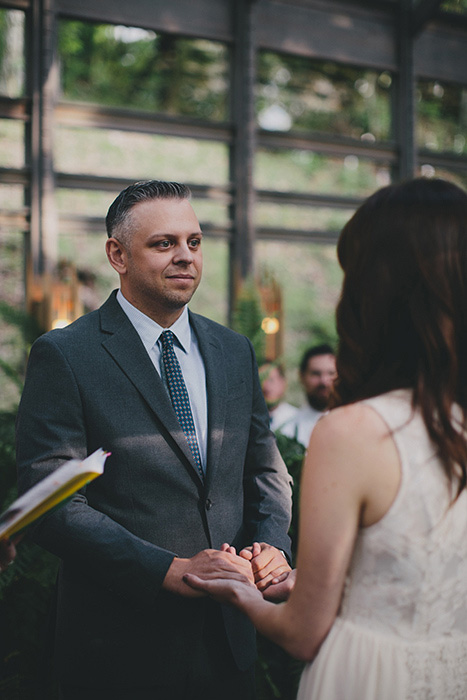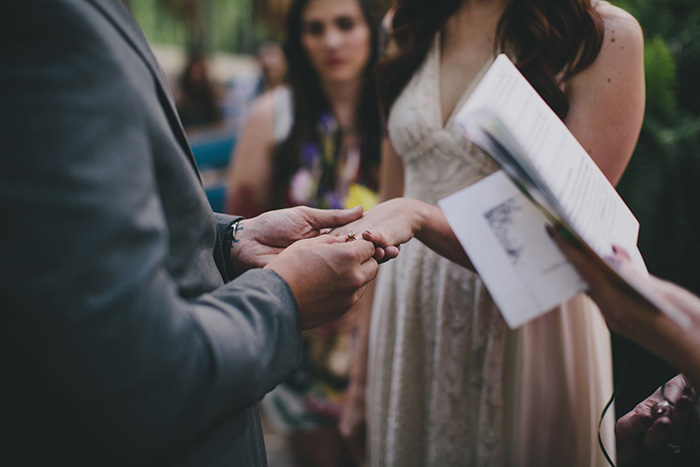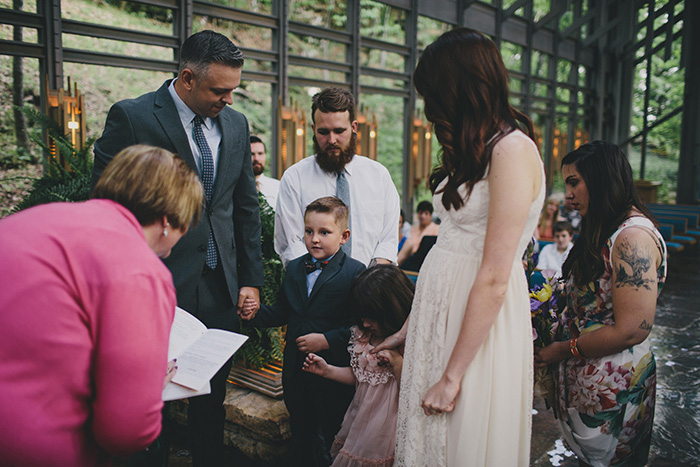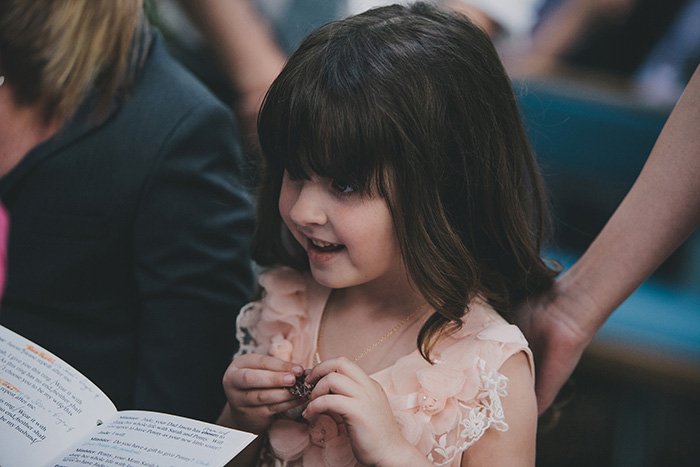 What were the highlights of the reception?
Just being able to show up. The room was set up and the cake was cut. We just got to have dinner with close friends and family and not work or stress over anything.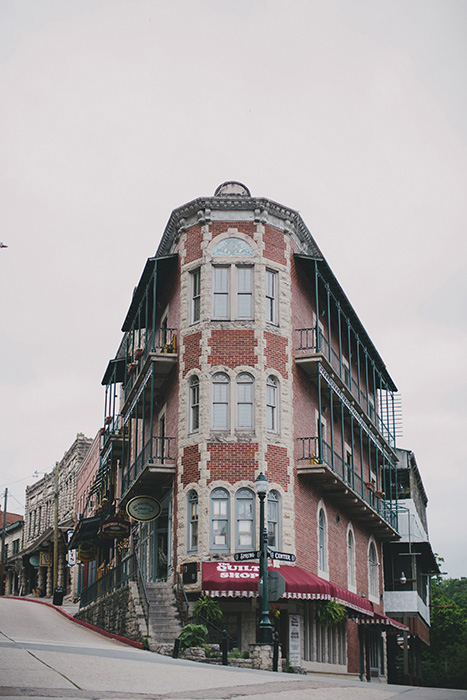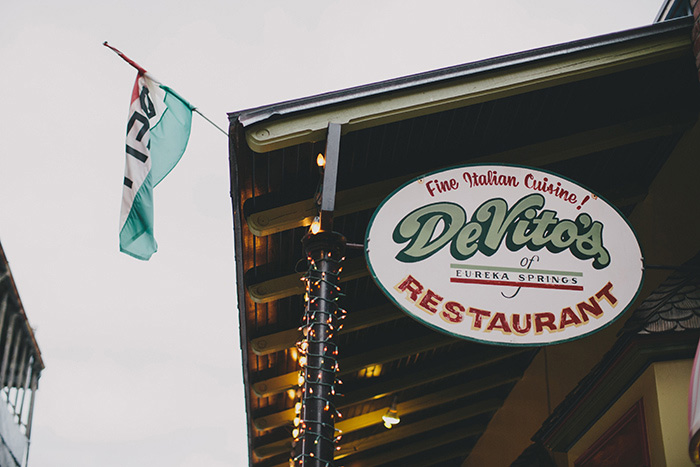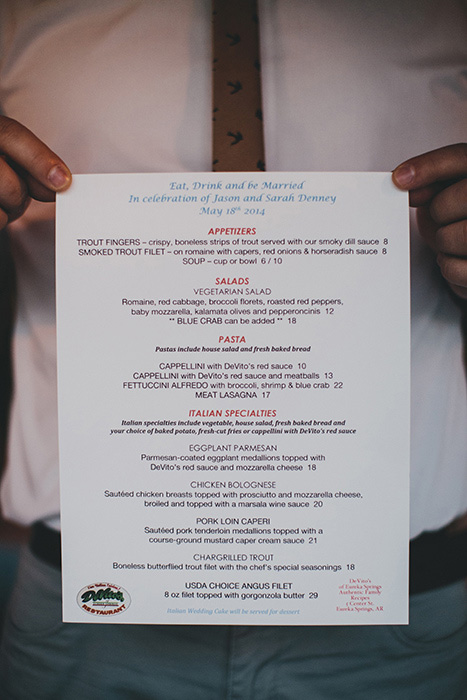 What was the best thing about having an intimate wedding? 
Not having to worry about pleasing other people. We were able just to focus on our day and our family. Having just close friends/family present was great, everyone there was truly focused on us, at that moment. They were fully there for the for of us, not the open bar.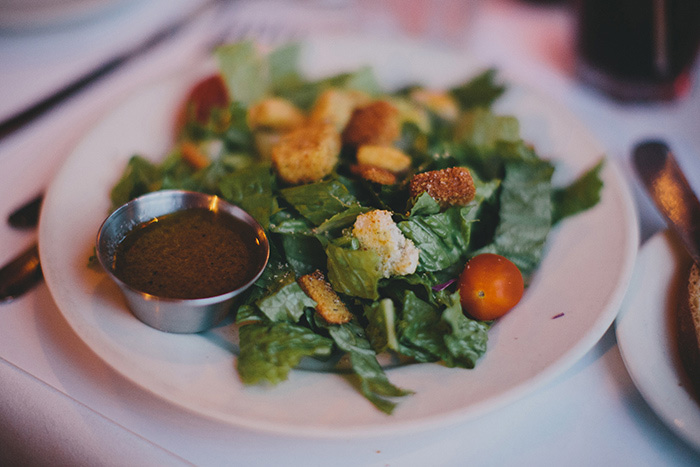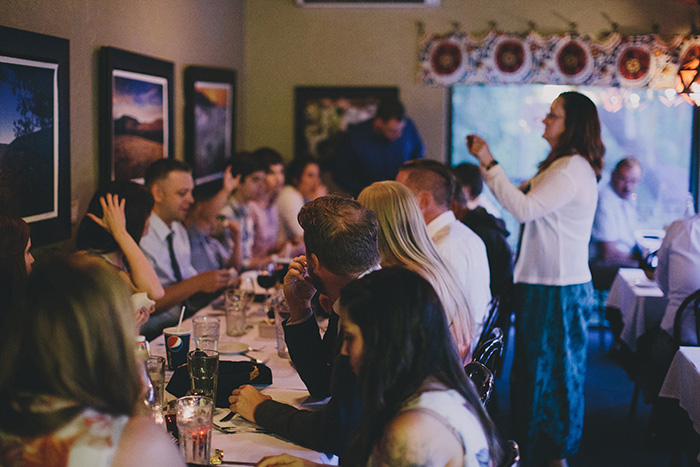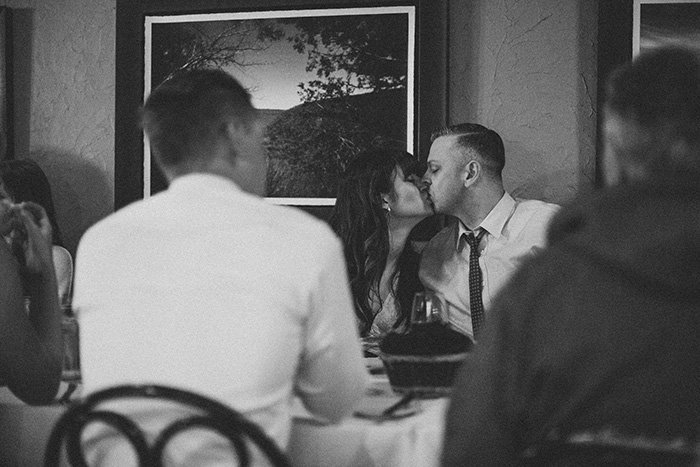 What advice do you have for couples who are considering an intimate wedding?
Intimate weddings are just that, personal. Very personal. Our officiant (a long time family friend of Jason's Seattle family) had to stop at one point because she couldn't stop crying. If you're more into celebrating this personal day, rather than the micro-managed bits of the day, DO IT. Enjoy your love as well as your loved ones.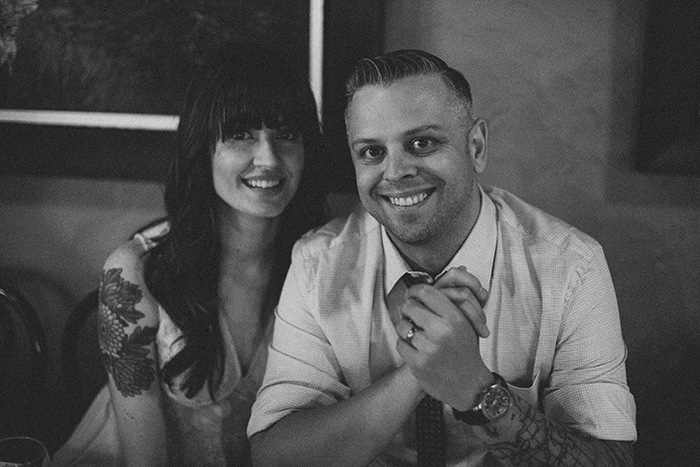 Vendors: 
Photography: Cottonwood Studios
Ceremony: Thorncrown Chapel
Reception: Devito's of Eureka Springs fine Italian dining
Invites: Wedding Paper Divas
Flowers: Steve the local, we did the arrangements ourselves