Sometimes a wrong turn can lead you to the happiest of happenstances. Such was the case for Eva and Craig when, on taking a random highway exit while searching for wedding venues, they stumbled upon Beamer Falls Manor. The charming country farmhouse checked all their criteria boxes – home-like, cozy, and elegant – and the couple were thrilled to be able to snatch it up for their entire wedding weekend. The intimate nature of the venue naturally limited their guest list and provided them with the tight-knit family feel they were looking for as they exchanged their vows under the property's majestic old willow tree. Despite the rain-soaked reception, the newlyweds partied on into the night with their guests, and they both agree that they couldn't have asked for a more perfect wedding day!
Special thanks to Jennifer Ballard for sharing Eva and Craig's beautiful and rainy day with us!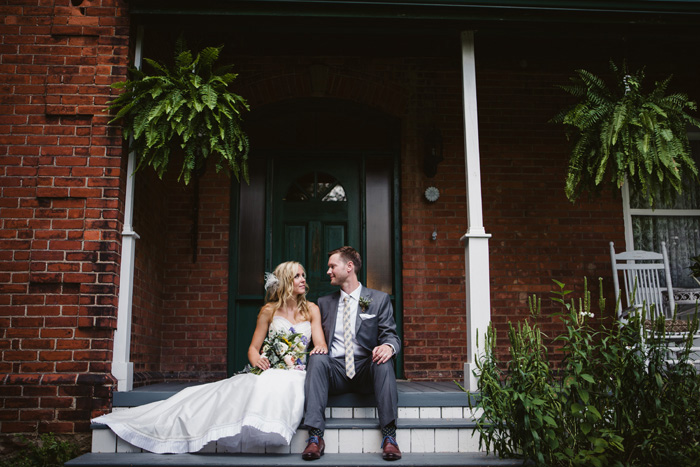 Eva, 29 & Craig, 32
Grimsby, ON
Wedding Date: August 30, 2014
Number of Guests: 72
Wedding Ceremony Location: Beamer Falls Manor
Wedding Reception Location: Beamer Falls Manor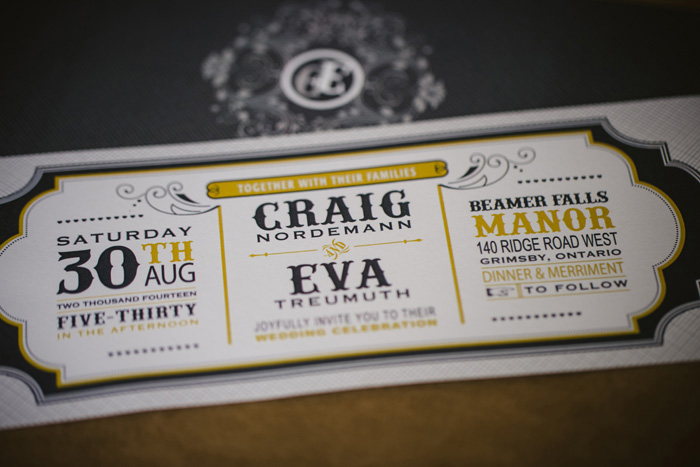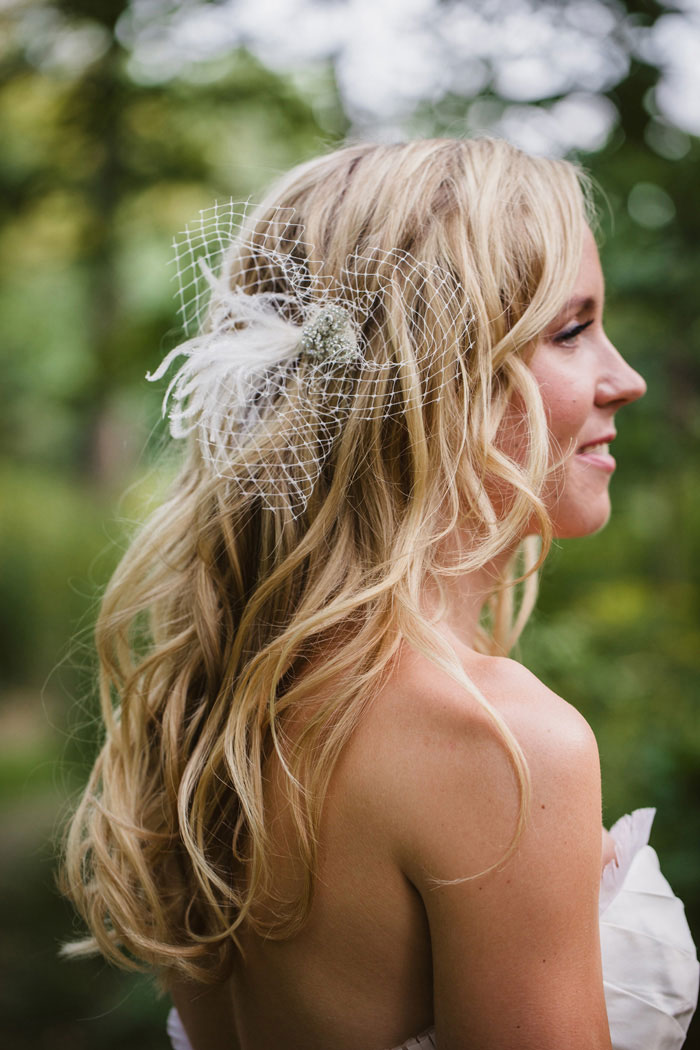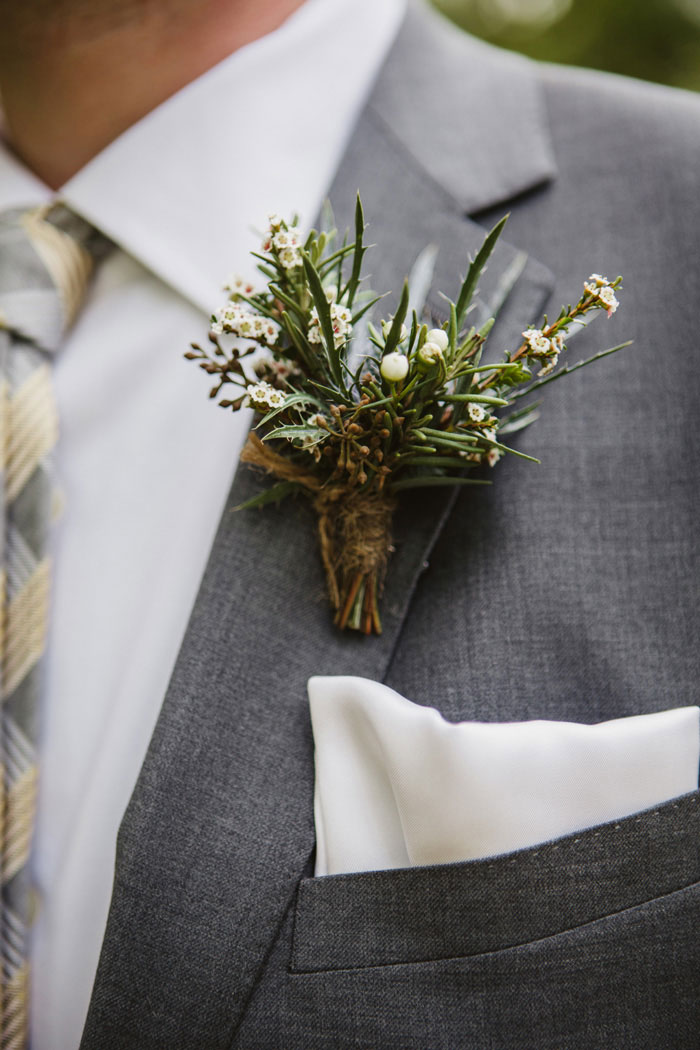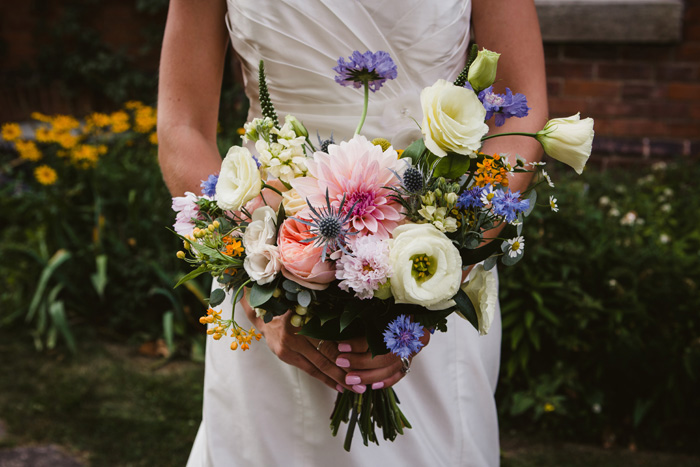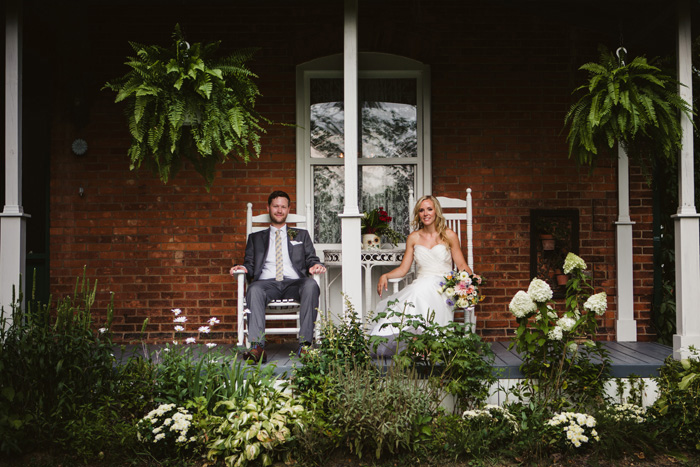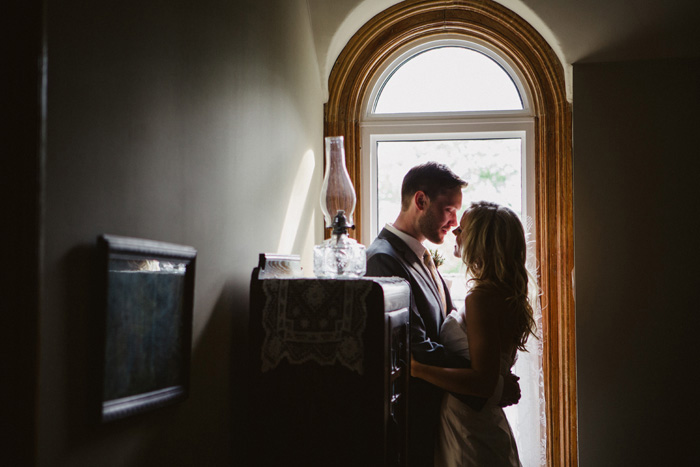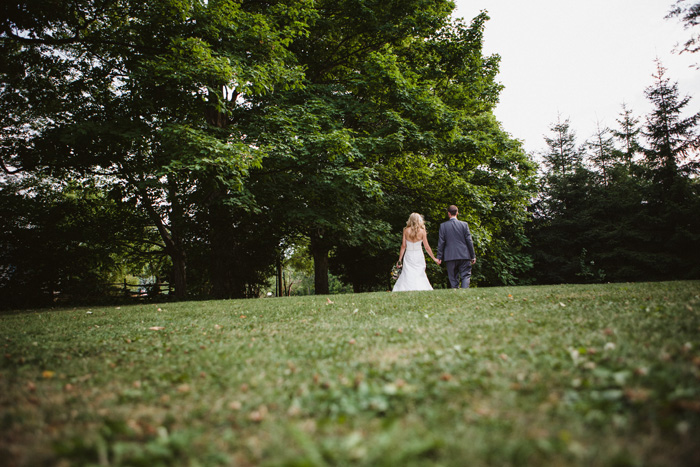 Why did you have an intimate wedding?
We loved the idea of a small and relaxed wedding where we could spend time with our nearest and dearest. We toured around southern Ontario looking for a venue that would feel like home, but with a touch of elegance, and stumbled across Beamer Falls Manor after taking a random exit off the highway. We couldn't believe that this intimate country house could be ours for the whole weekend! Once we had found a place that had the same feeling as getting married at home, we wanted to keep the guest list similarly cozy.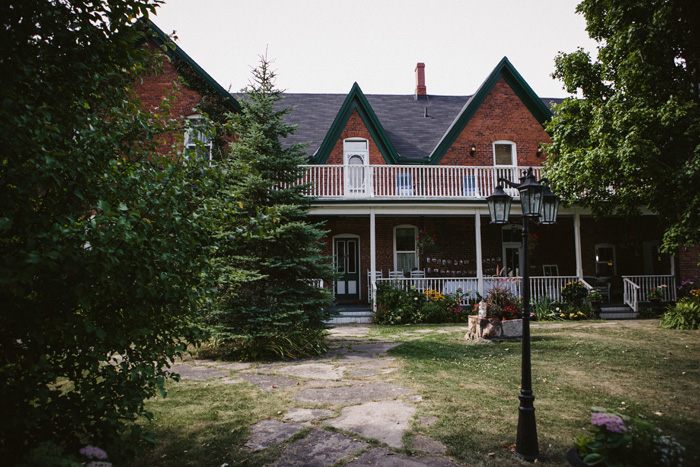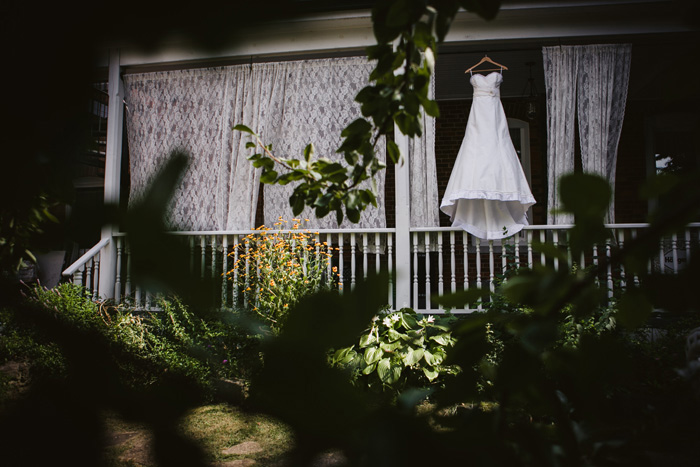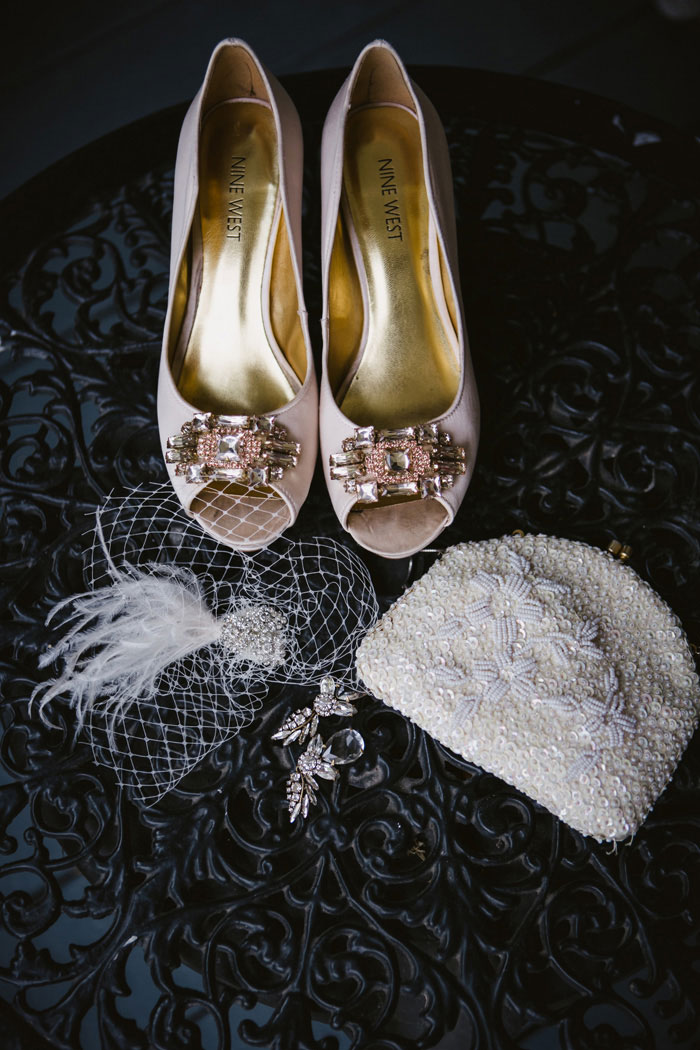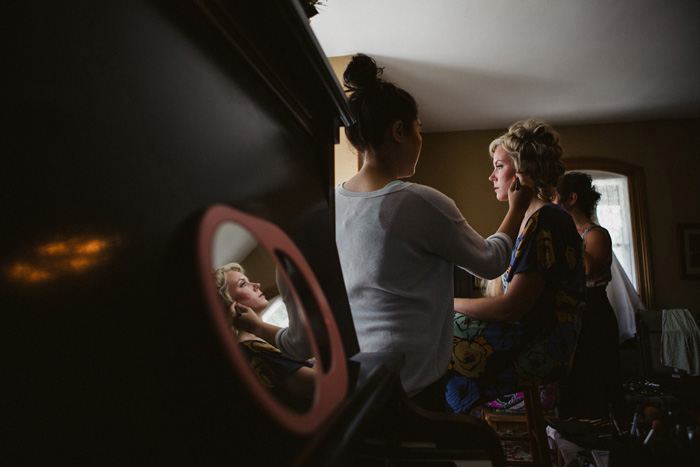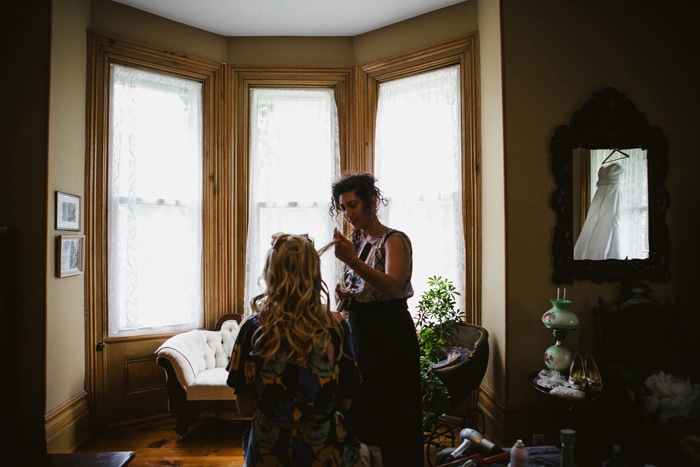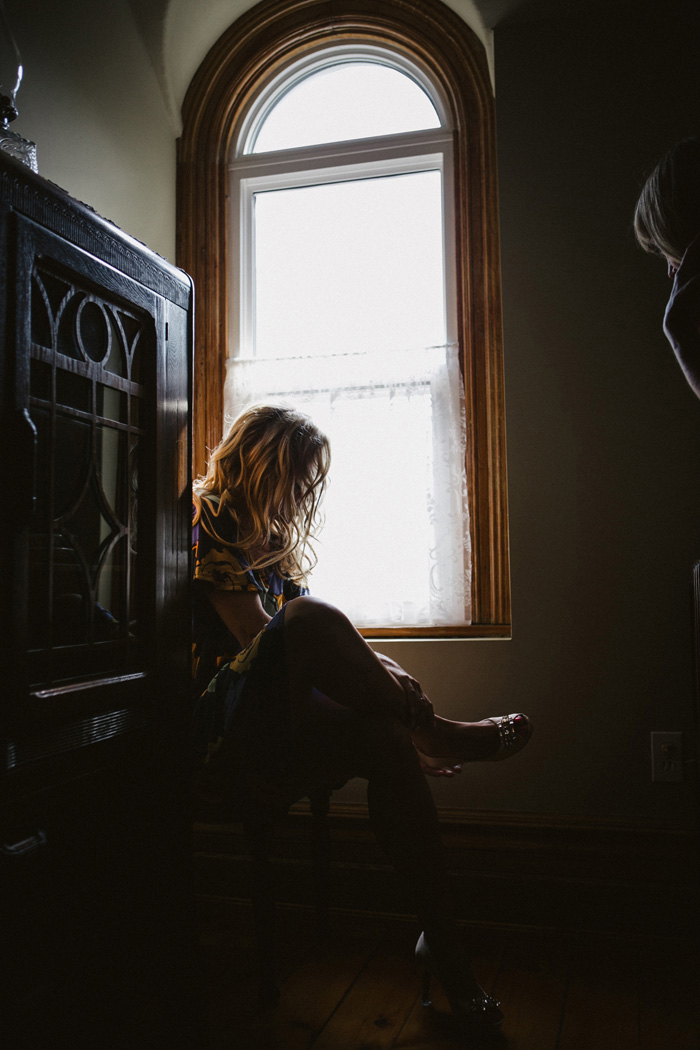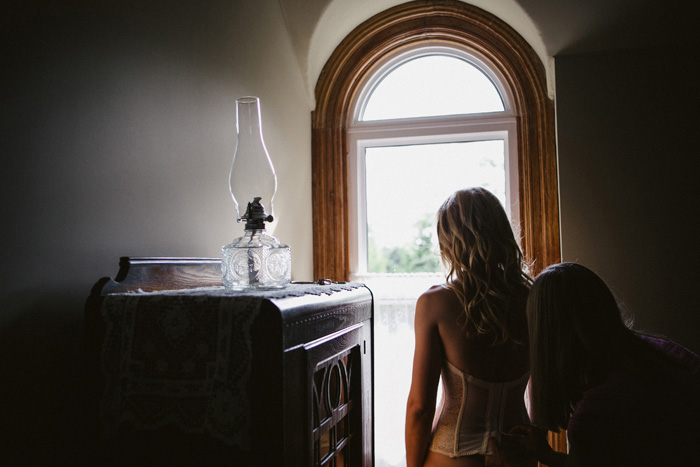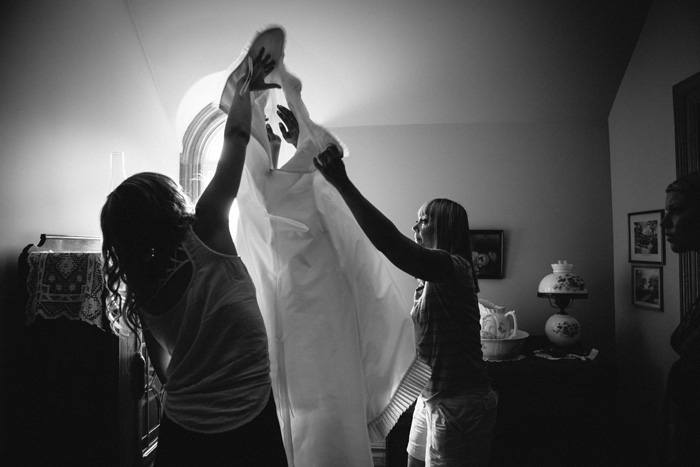 What are some the challenges that you faced planning an intimate wedding?
Luckily we both agreed that we wanted an intimate wedding from the start. We knew that it would be challenging, but we tried to stay true to our vision of a tight-knit family feel, and made that known to family and friends upfront so there were no surprises.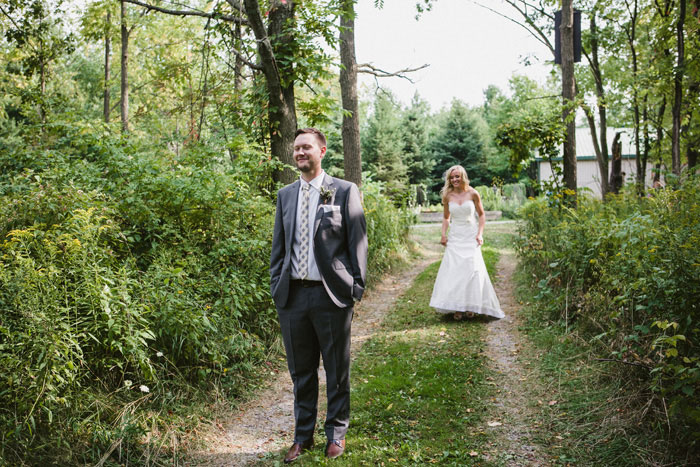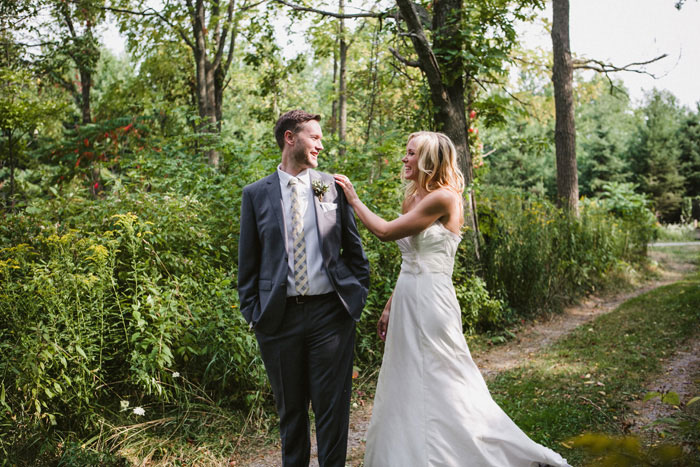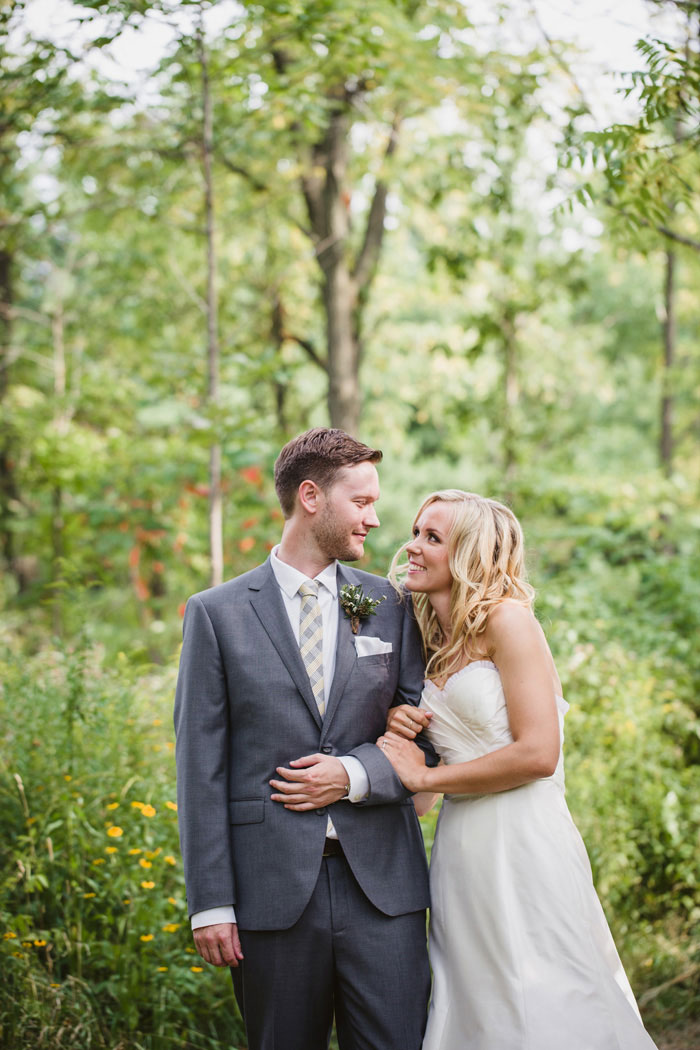 Was it difficult to pare down the guest list?
Our choice of a smaller venue naturally restricted the guest list, but it was definitely challenging. We tried to come up with clear principles that made it easier to defend our choices, such as limiting the number of +1 invites to partners that each of us had met before. Our intention was to treat everyone equally and to provide clear explanations in order to avoid any doubt.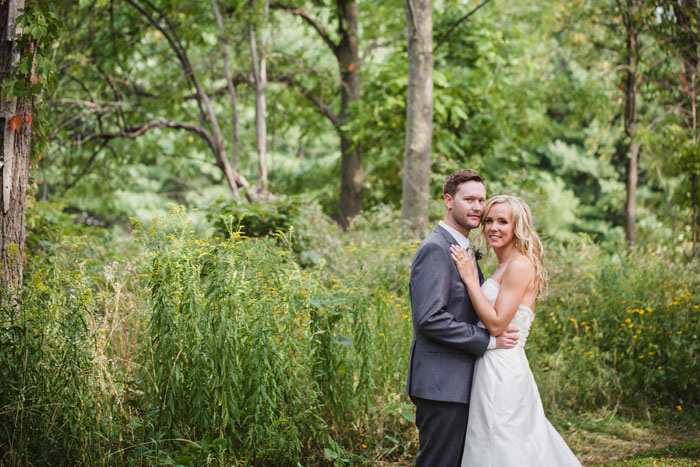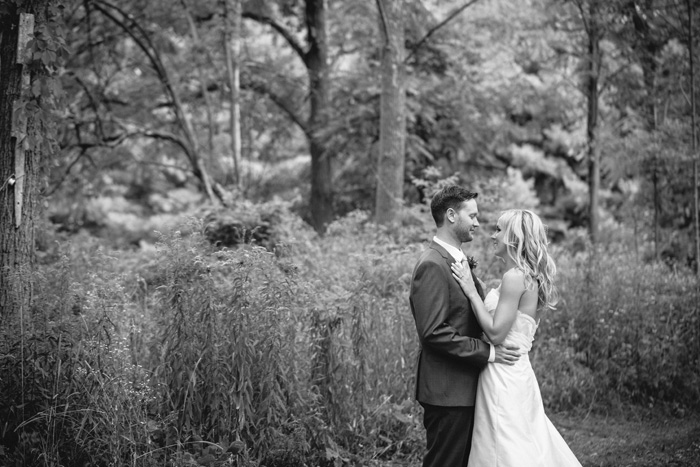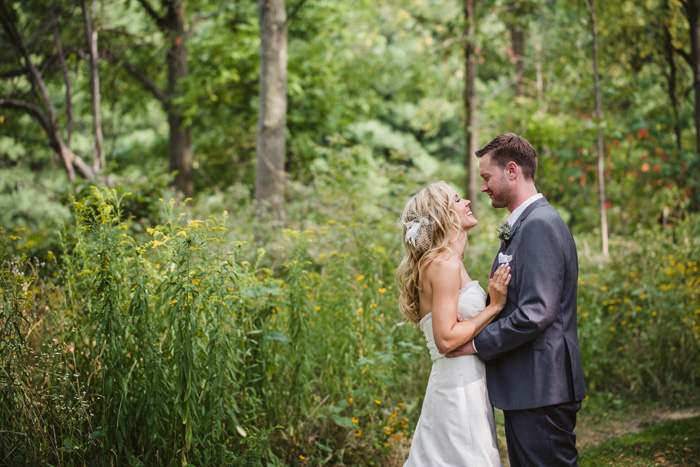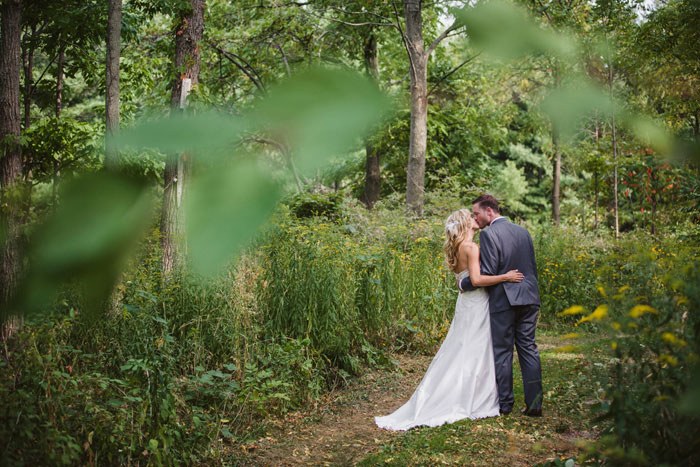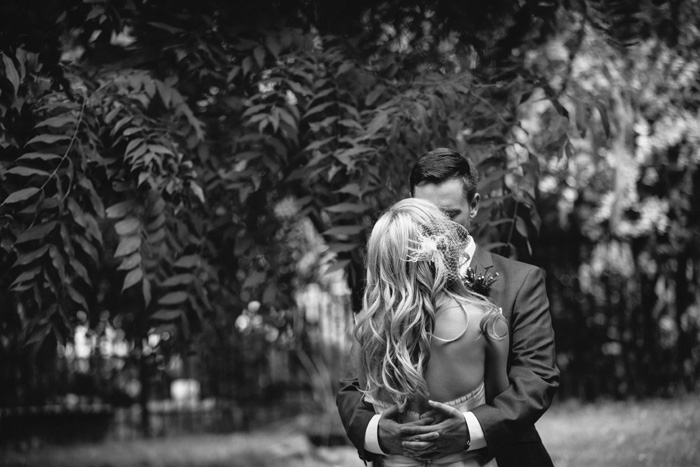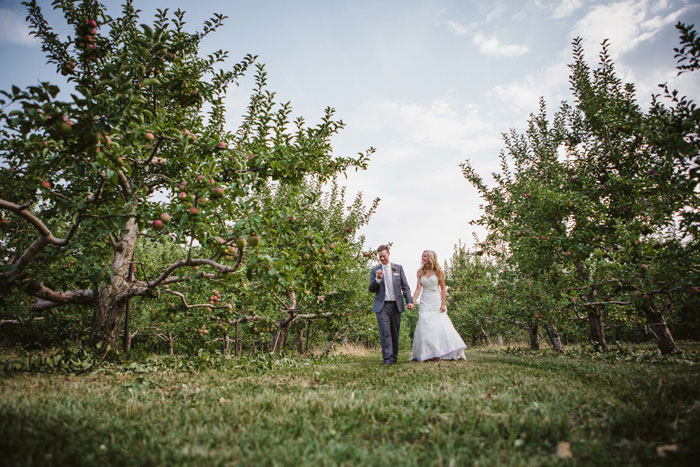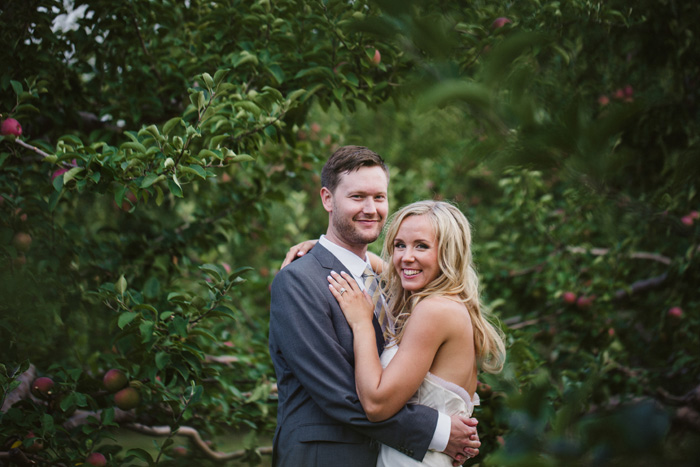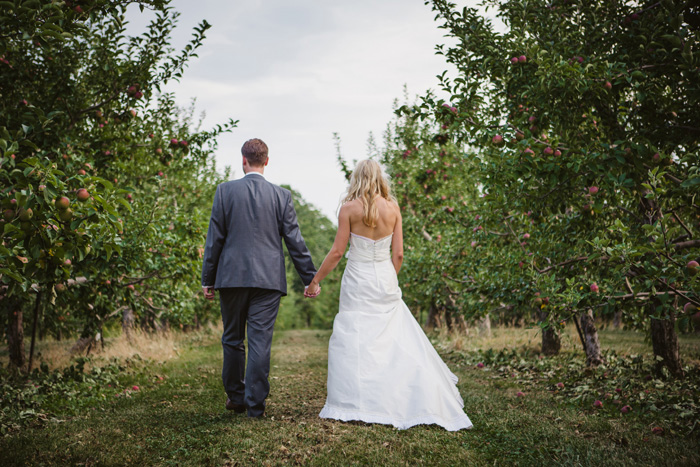 Did you have any 'issues' with the small guest list from friends and family? If so, how did you address them?
We took a proactive approach and let friends and family know our philosophy early on. If any questions arose, we dealt with them directly and were firm on our reasoning.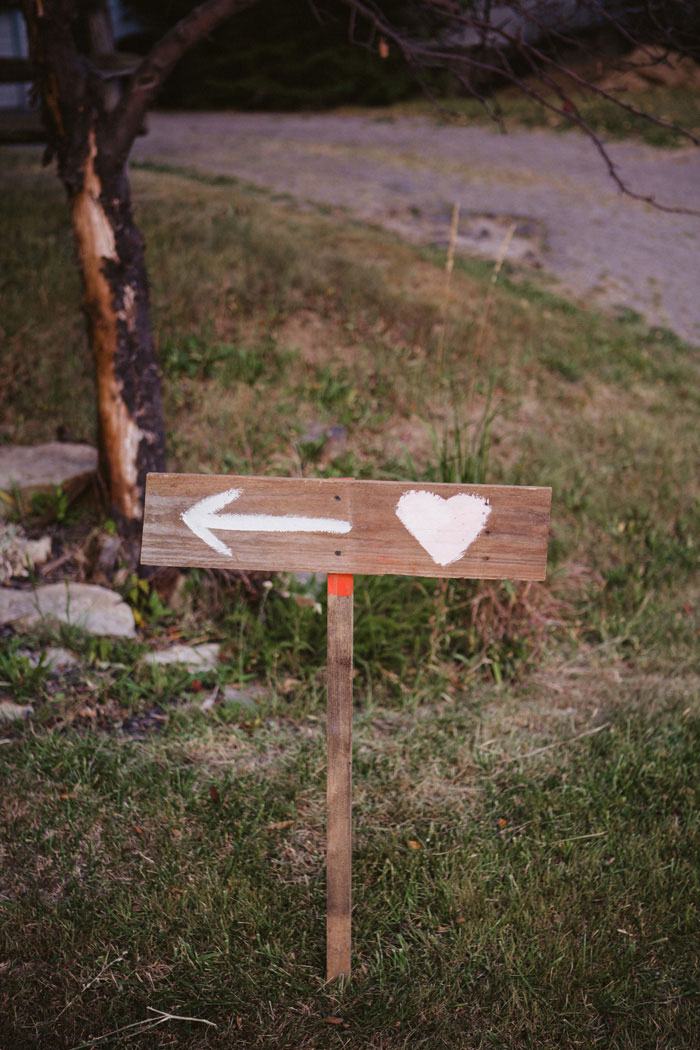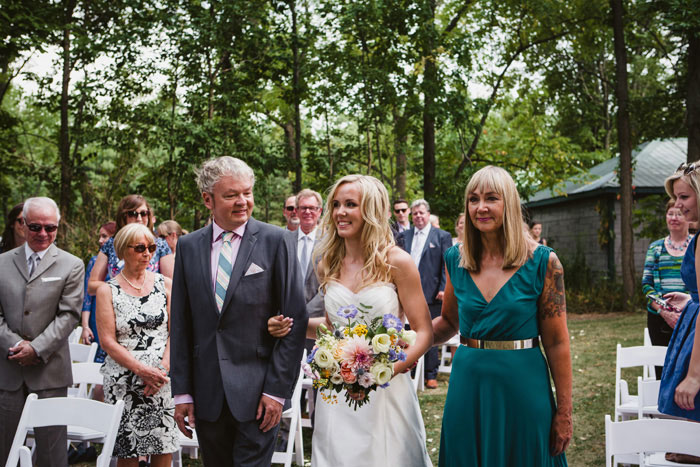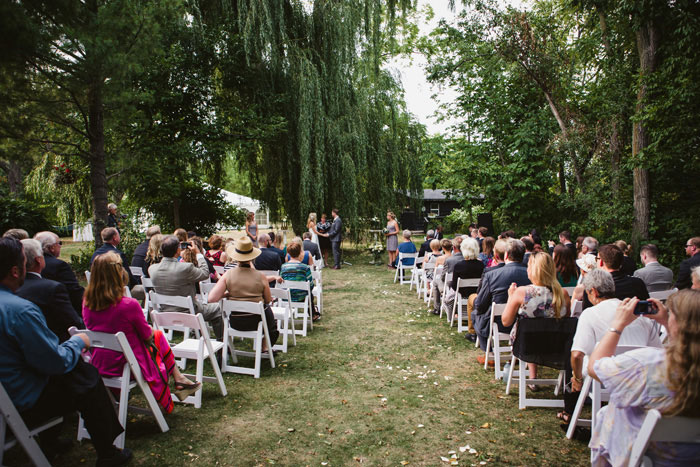 What were the highlights of the ceremony?
It was the hottest day of the year and threatened rain most of the day, but when it came time for the ceremony, the skies cleared and there was a welcome breeze in the air. We got married under a beautiful old willow tree. Music for the ceremony was provided by our longtime friends and there was no greater feeling than looking out at those we love, particularly when they were asked to pull their surprise noisemakers out from under the chairs and make themselves heard!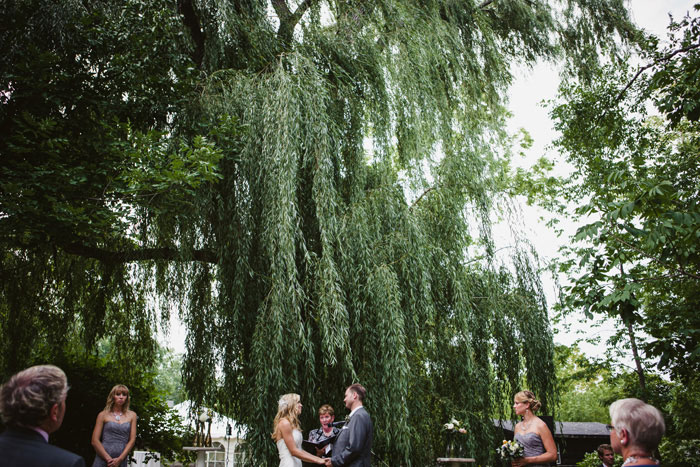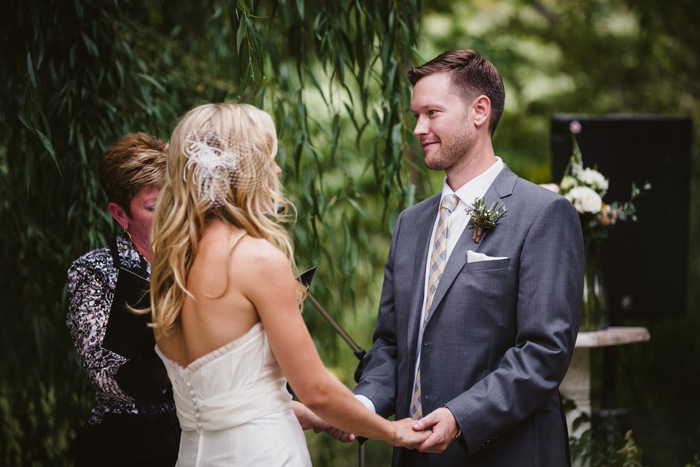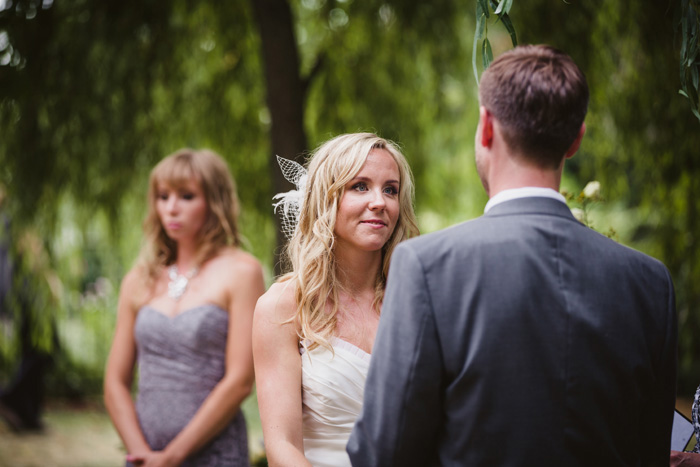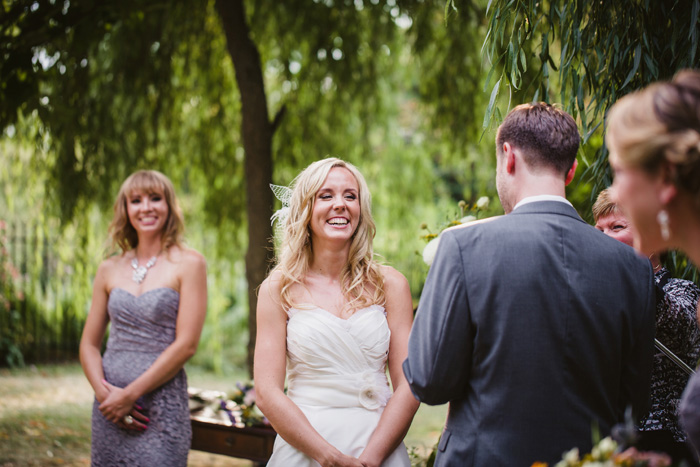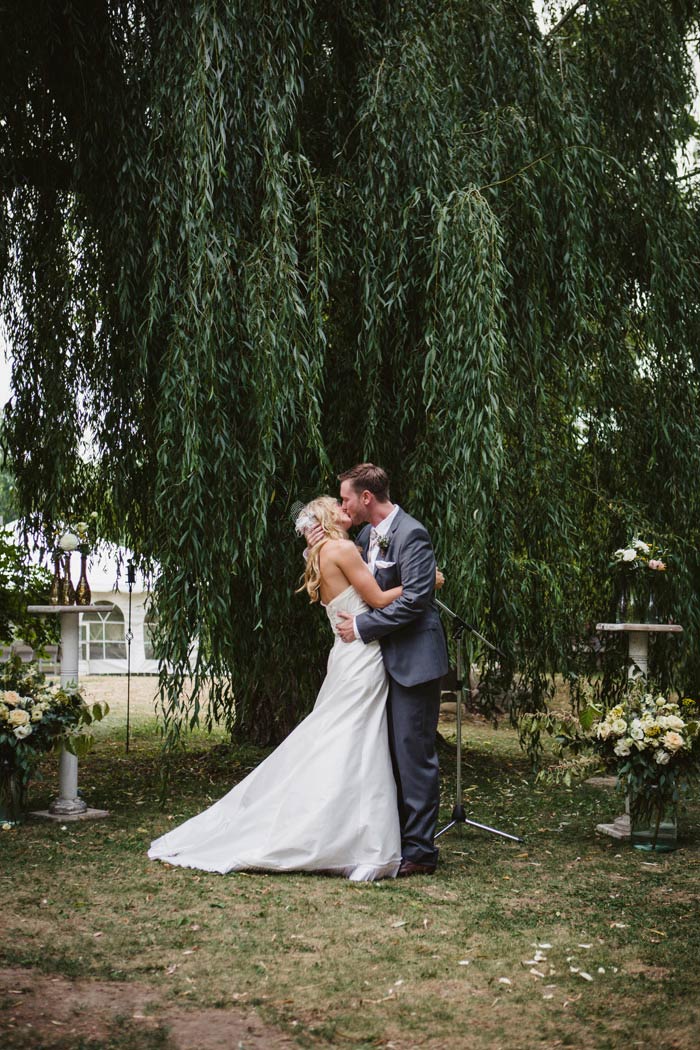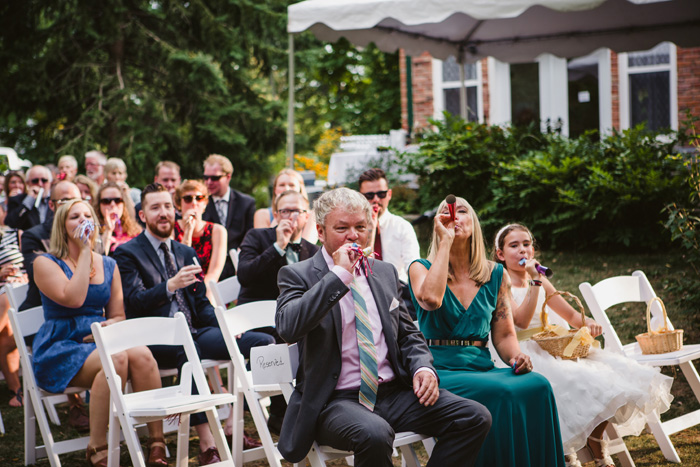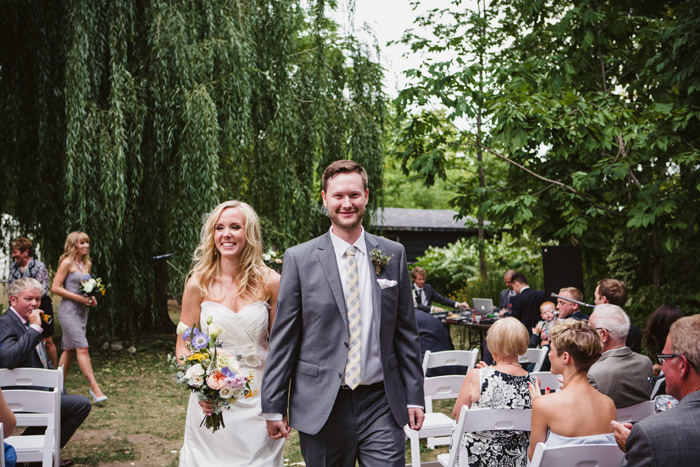 What were the highlights of the reception?
The rain finally came as we were nestled under the tent for speeches, but the impromptu karaoke toasts and kraft paper table runners with crayons for guests to leave messages made sure that everyone had plenty else to focus on. Guests finished off the night by taking cannonballs into the pool, dancing furiously in between bites of mac 'n cheese, and hopping on the school bus shuttle to continue the party. We couldn't have imagined anything better!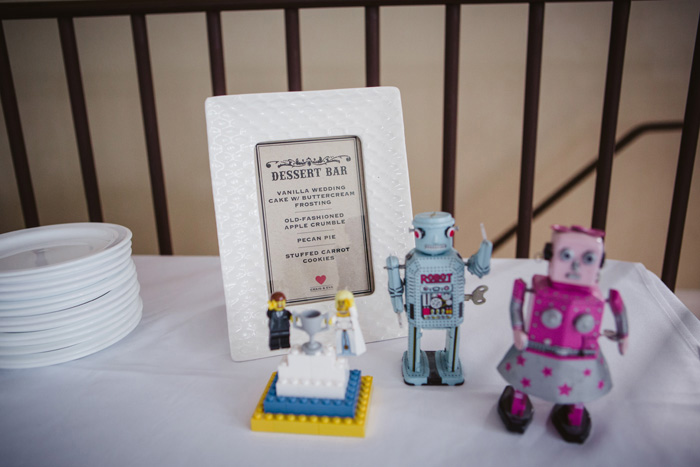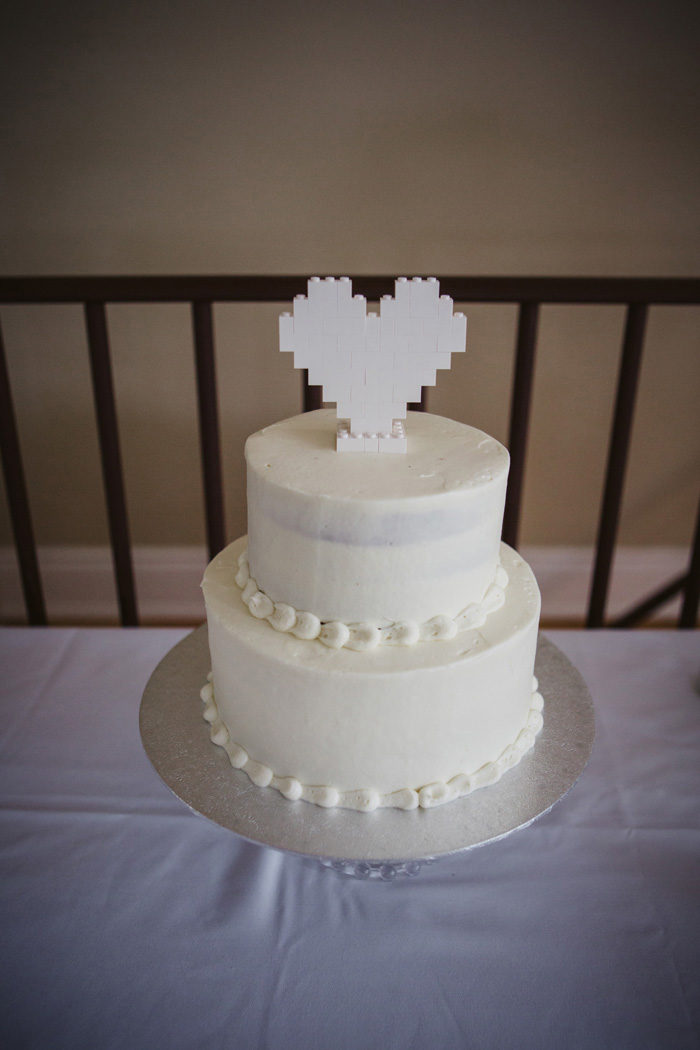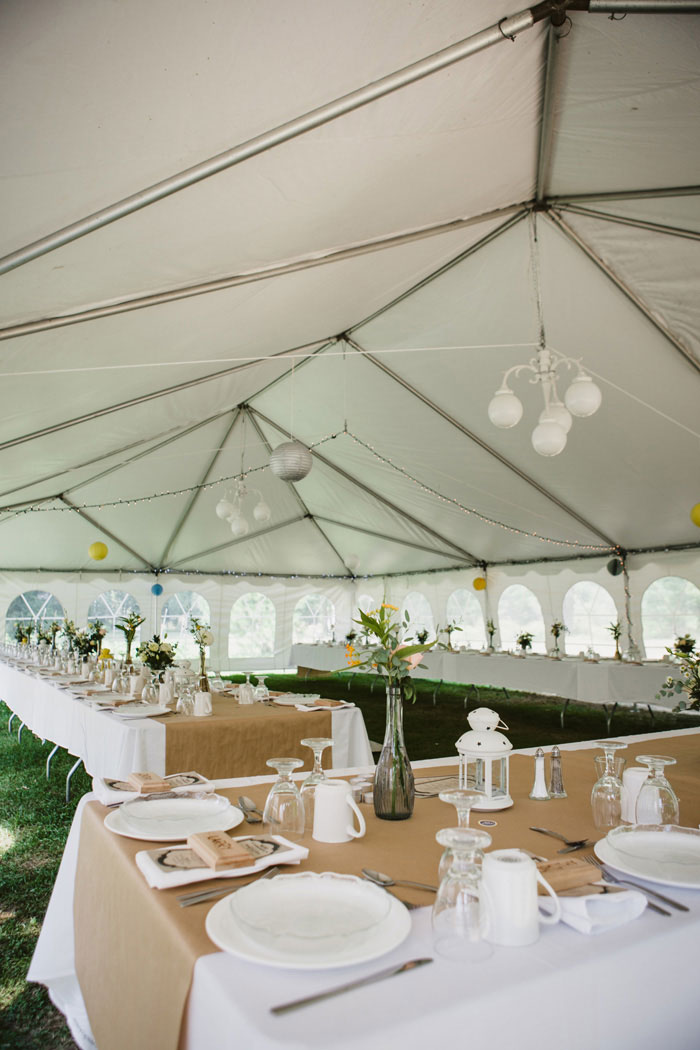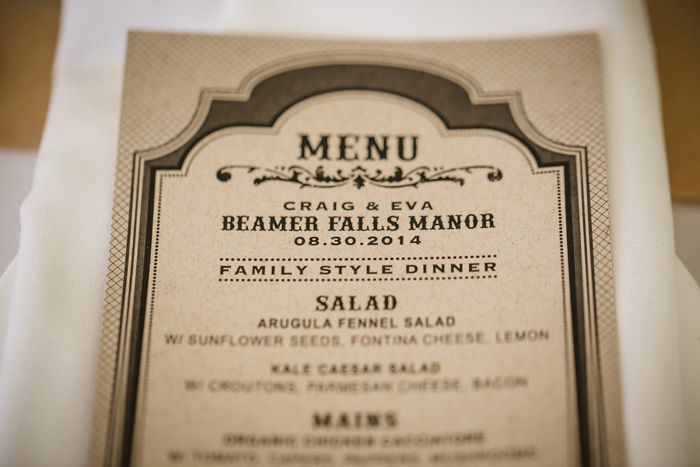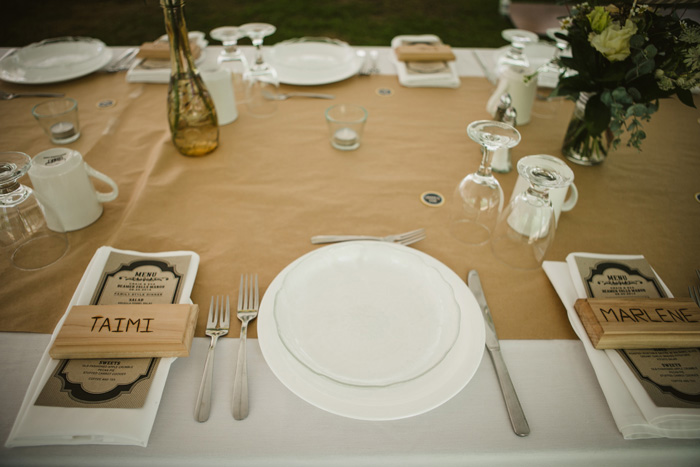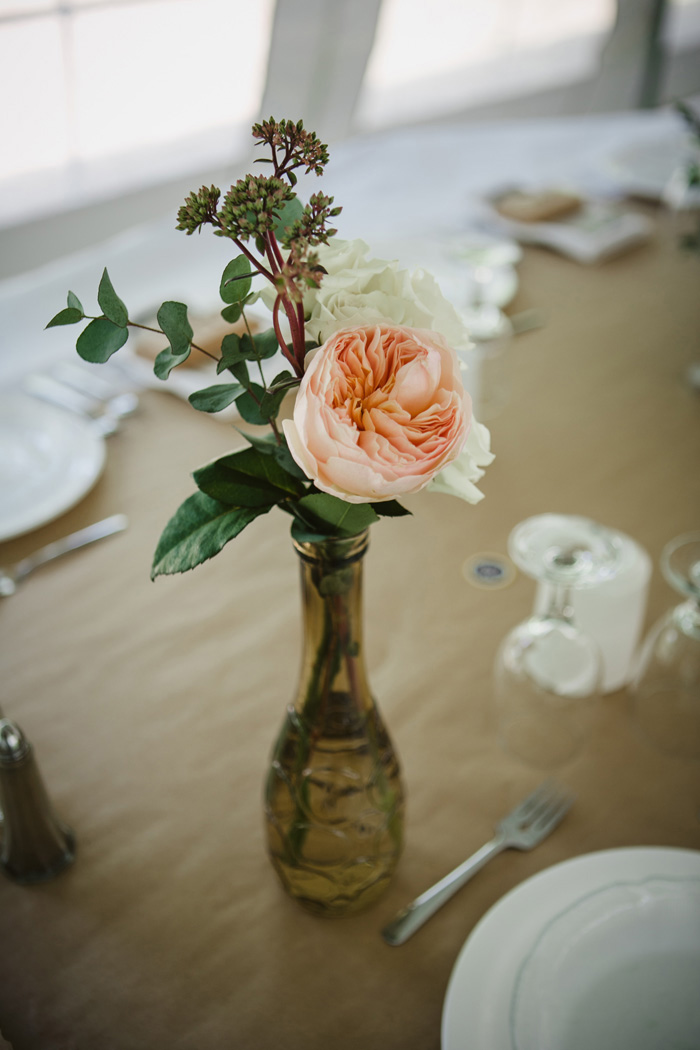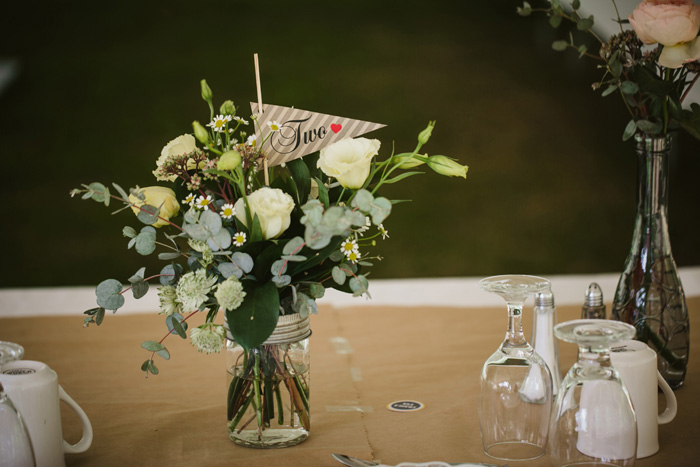 What was the best thing about having an intimate wedding?
Being able to look out into the crowd during the ceremony and feel a close bond with every single person looking back at you.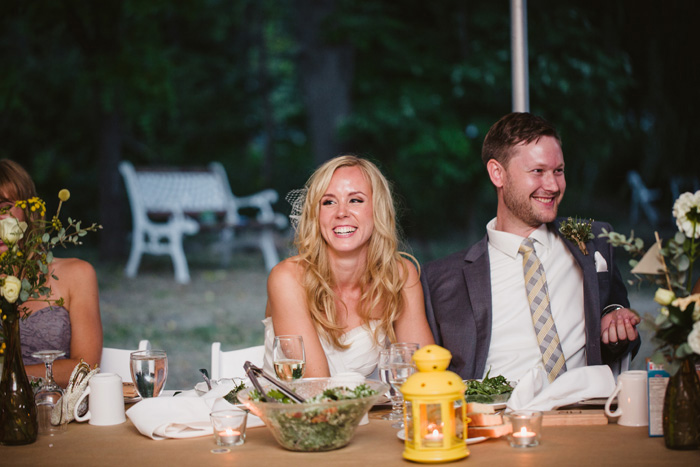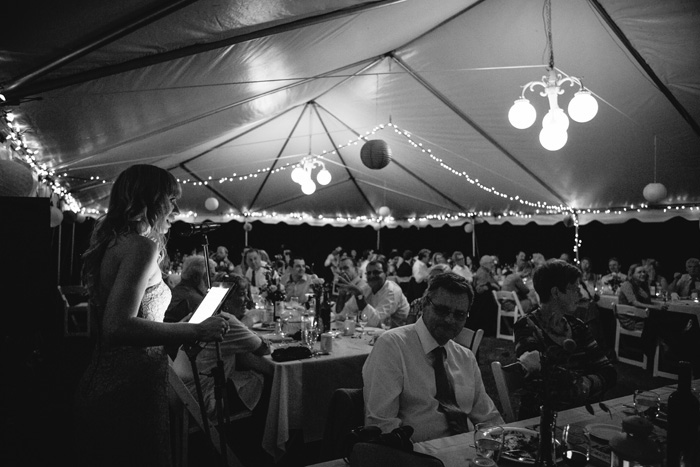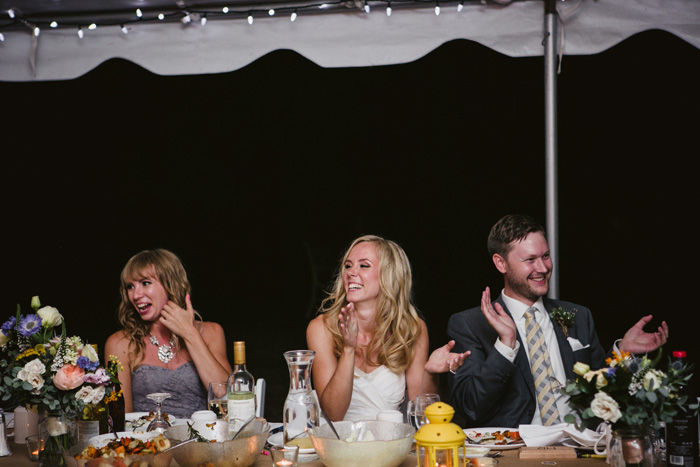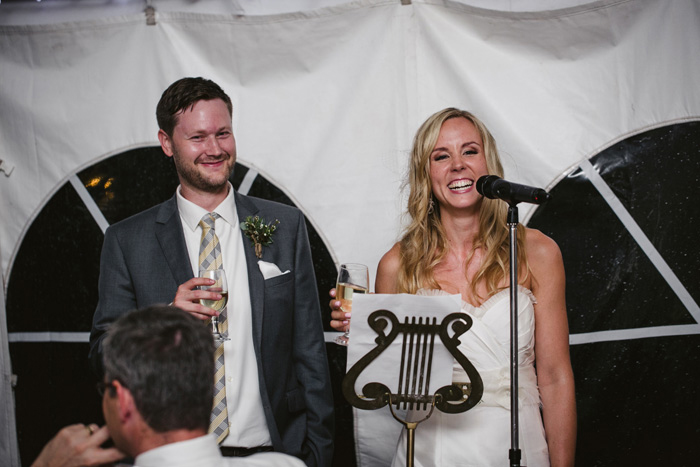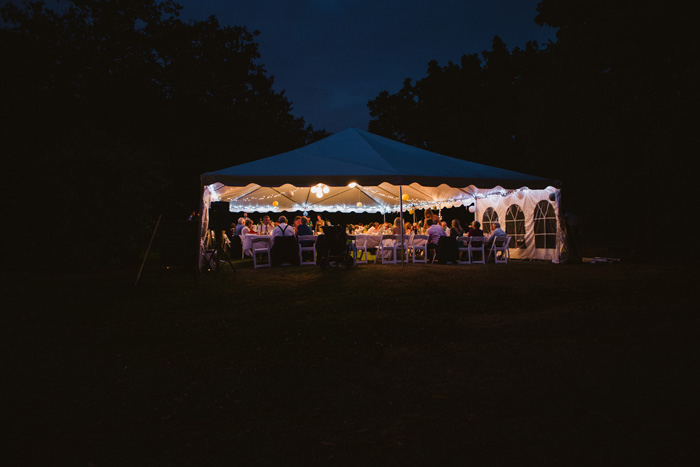 What advice do you have for couples who are considering an intimate wedding?
Find a wedding venue that captures the essence you are looking for, then build your guest list to fit the space. Don't be afraid to be honest with yourself and others about what you want, as long as you communicate it respectfully. And consider doing a 'first look' before the ceremony – this was one of our favourite moments, as it provided us with a truly intimate escape all to ourselves.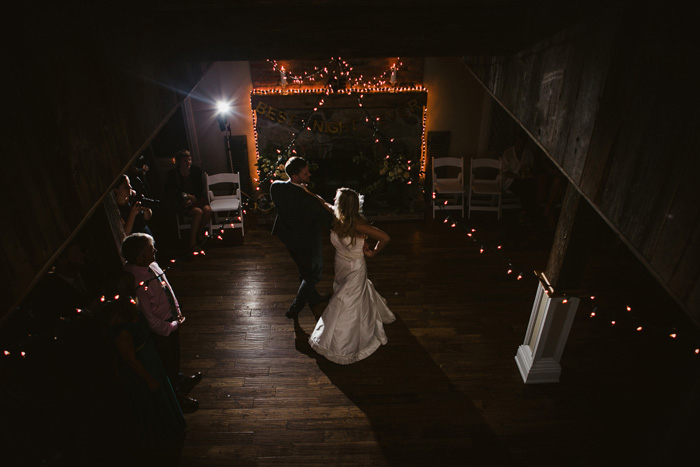 Vendors:
Photography: Jennifer Ballard
Venue: Beamer Falls Manor
 Dress: Lea-Ann Belter's Alexandria
Shoes: Nine West
Flowers: Tellie @ Coriander Girl
Hair: Nikol Daniel
Make-up: Jennifer Schulz
Groom's suit: Gotstyle
Groom's shoes: Ted Baker
Caterer: Earth to Table Bread Bar
Invitations, Menu Cards, Table Numbers, Small Display Signs: Papier Lapin
Ceremony Band: Sontag Shogun
Cake: Earth to Table Bread Bar
Cake topper: LEGO
Bridesmaid and Flower Girl Dresses: David's Bridal
Earrings: J Crew
Officiant: Bev King @ All Seasons Weddings
Chalkboards: DIY