As with most wedding 'rules', times are a changin' and more and more couples are looking for unique alternatives. And that applies especially to wedding rings.
In fact, when I went shopping for matching "his and her "wedding bands, the store clerk told me that matching bands are no longer the norm. She said more women are opting for their own diamond encrusted wedding rings instead of matching wedding bands. We didn't see anything we liked at a jewelry store, so we opted to make our own wedding rings–and had them match. It's up to you whether you want a wedding ring to match your husband's ring or something your own style.
If you can't find what you're looking for at a store, then turn to a designer or custom jeweler for what you want. Here are 10 wedding ring picks from Etsy that will inspire you to pick something a little more alternative.
If you're looking for something truly different, try shopping vintage like this twisting eternity vintage wedding ring by RosenrosettAntiques.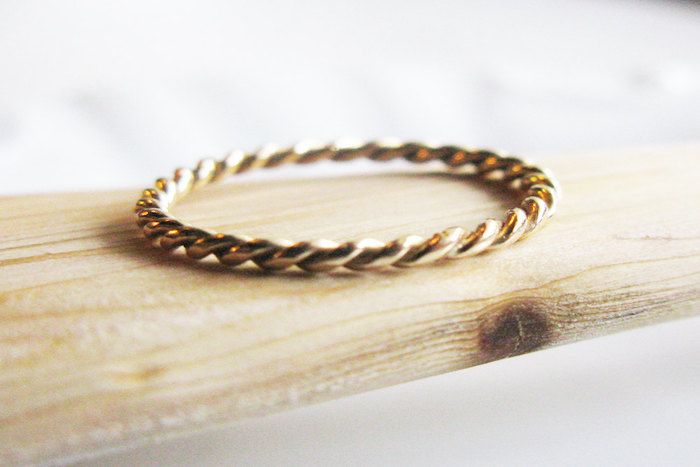 What about a stacking ring? This also makes an amazing anniversary gift. Start with this set of six stacker wedding rings by NadineJewelry.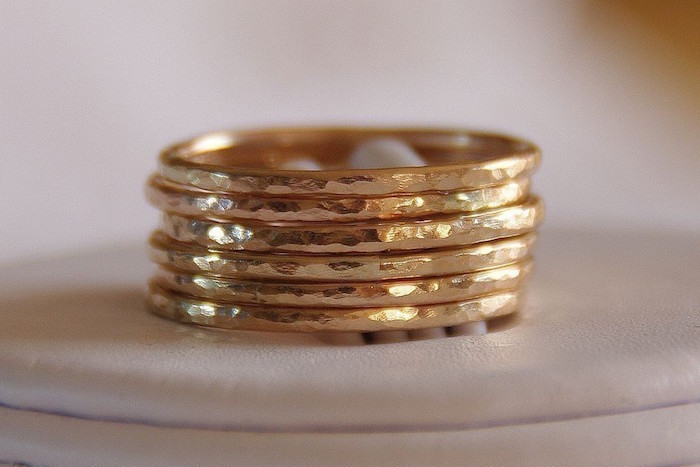 For a lighter weight ring instead of gold, beads make an interesting alternative. This Beaded ring is made from silver galvanized beads by JewelleryByJora.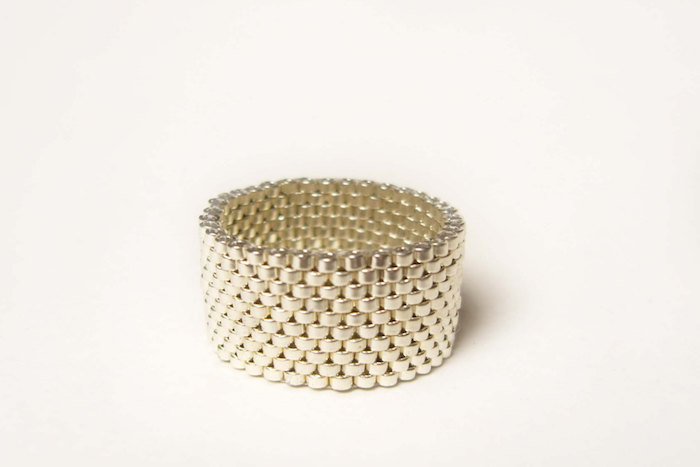 Who says wedding rings have to be perfectly round? Experiment with different shapes, sizes and widths like this interesting silver cast organic shape wedding ring by WyckoffSmith.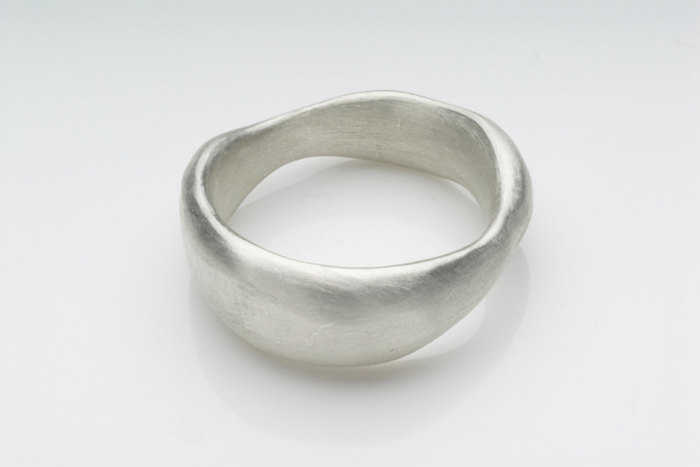 For those who want matching wedding bands, a two-toned gold band is a suitable unisex choice. This love knot two-toned wedding band by arosha weaves together two different kinds of gold to represent the crossing of two lives.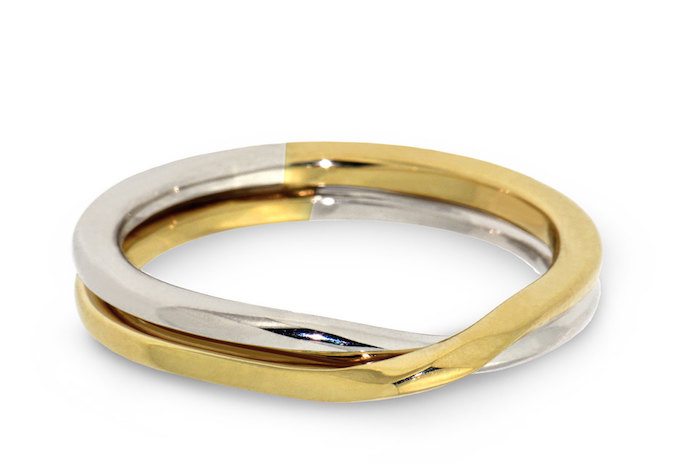 There is no rule that says you need plain gold or silver for your wedding ring either. Go for a textured look or a darker tone, like this oxidized sterling silver and black wedding ring by edhelien.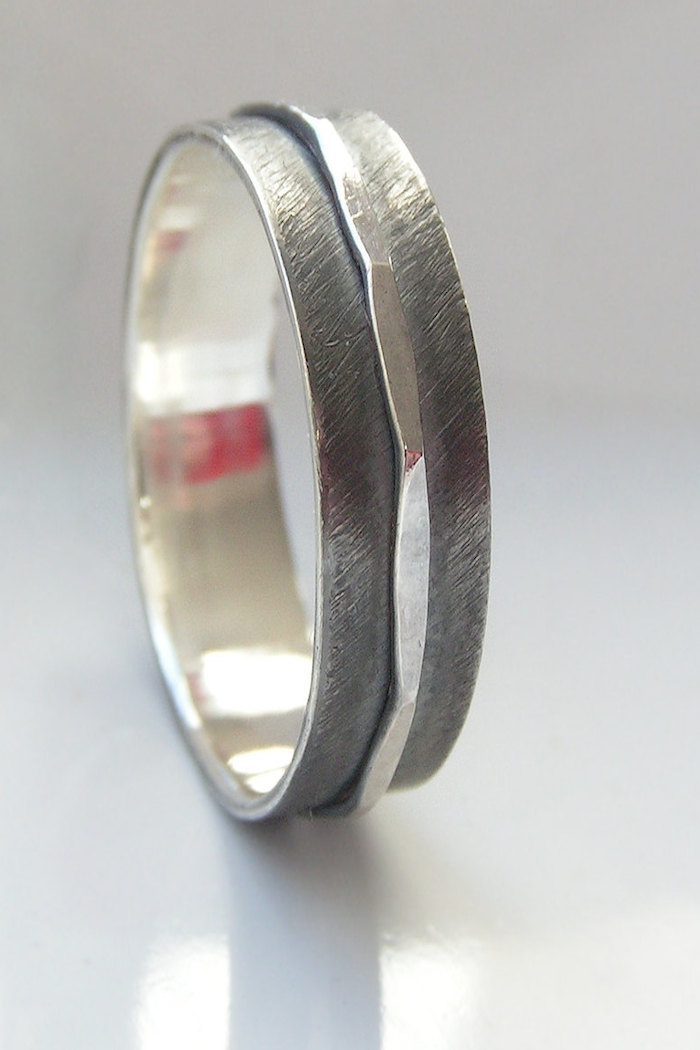 Engraving is one way to add an individual touch to wedding rings. Have your wedding rings engraved with your wedding date or a favorite quote or your name, like these His and Hers thick solid gold engraved rings by MetalPressions.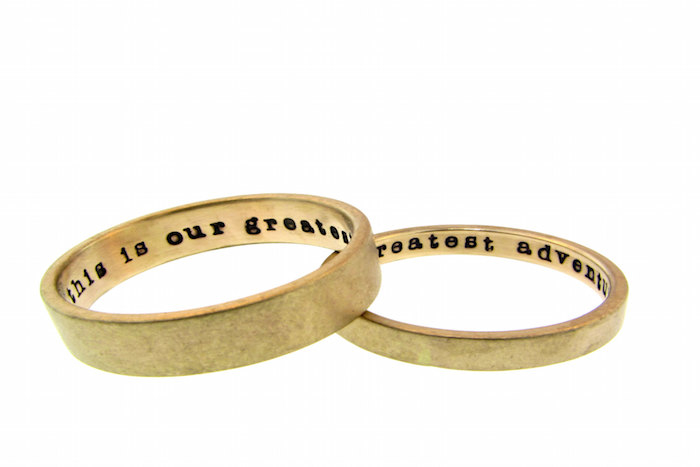 This ring is sure to be a statement piece–and that's the fun of it when it comes to an alternative choice of wedding ring. Try this Wrapped ring by AyalaVitkon on for size.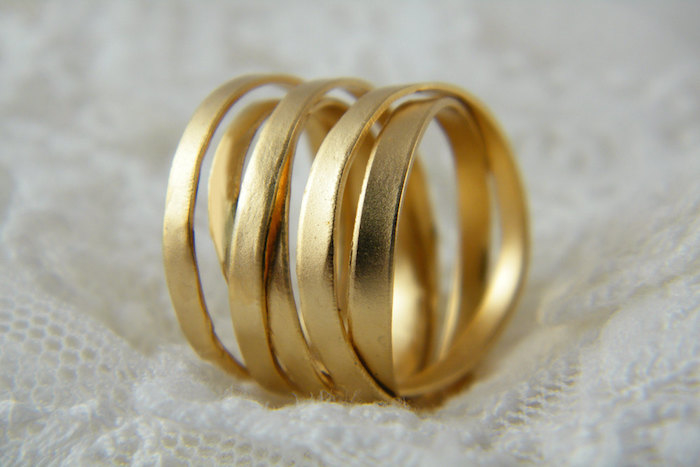 You know your ring will be one-of-a-kind when it is stamped with your fingerprint or even a paw print like this Fingerprint wedding ring by AdziasJewelryAtelier.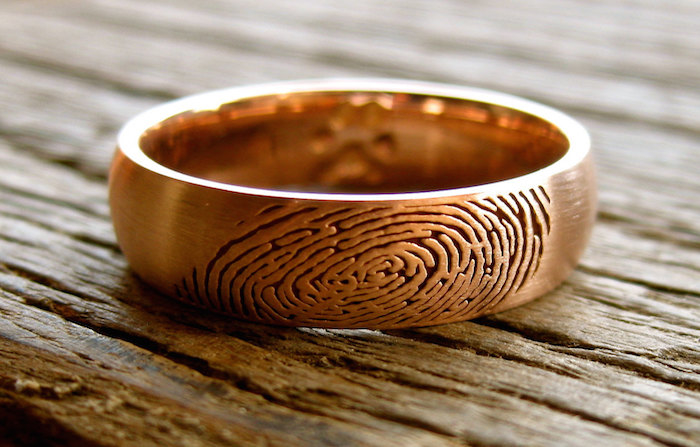 A braided wedding ring is still elegant and classic, yet has a certain amount of flair. This yellow gold braided wedding ring by MayaMor is a beauty.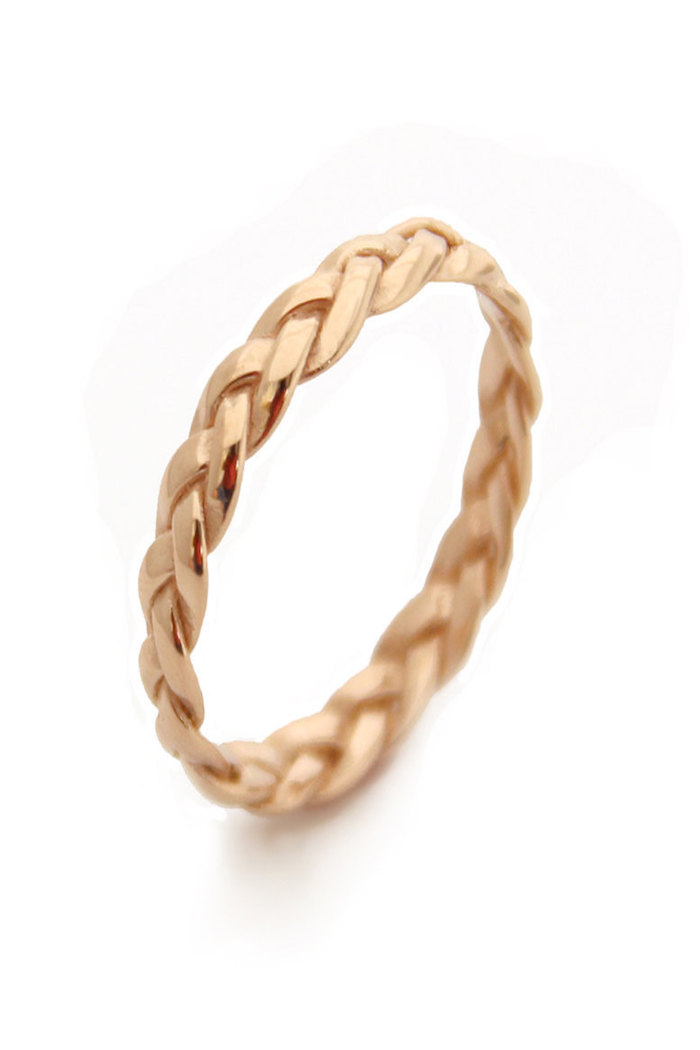 *This post includes Etsy Affiliate links