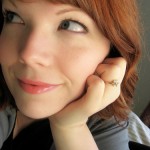 By Carey, IW Bride Blogger
I haven't been a bridesmaid that often – really, only once – and technically I was a best woman. I also really rather enjoyed it – standing up for my best friend as he went through the days preceding and then his beautiful wedding day. I do know a lot of people, though who have been a part of a bridal or groom's party, and I know that it can be a healthy responsibility. It can add up to be pretty expensive especially if it is a destination wedding (think about it…plane tickets, car rental, hotel room, days off from work, and an oh so special dress or tux); it also doesn't allow for a lot of personal freedom during the festivities.
Since Nathan and I are having an intimate wedding, we decided that the traditional bridal and groom party might be too formal for us. We also realized that if we actually had a bridal or groom party no one would be seated at the ceremony! There is no possible way I could choose who would or would not stand next to me of all of my closest friends. The solution – Guests of Honor!
As you know, we are renting the beautiful house in New Hampshire with plenty of rooms and bathrooms. Way too much room for just Nathan and I especially since we want to create a warm, cozy Thanksgiving feeling. For years my best friends from college and I have found some way to spend Thanksgiving together. There was the first year when my best friend AJ's sister flew up especially from Florida, then there was the year I tried cooking my first turkey and I insisted it be organic – feathers and all! Then there was the year my friend Janet hosted it at her house with a whopping 15 of us. No matter the year we always try to find a way to spend it together, and those years we can't all be there we make sure to give thanks for those faraway friends.
With this in mind Nathan and I invited those people we would consider a part of our bridal or groom's party to stay with us at the house. And, let me tell you we have a full house! Everyone was excited, and honored to not only be able to reunite, but also be a unique part of the celebration. Our guests will arrive 2 days before the wedding, and will stay a total of three nights. Many are coming from all over the country – LA, Sacramento, St. Louis, Portland, and Chicago! Some have never met before, and others haven't been in the same room together in years!
Our guest's of honor have worked together to coordinate car pooling from the airport to the house, and before and after festivities from seeing the beautiful Mountain sights of New Hampshire to staying a few days in Boston afterwards. We have also planned special moments for our guests – shhh it's a surprise! I will share all our secrets soon, though. We want them to feel welcomed and at home. Thankfully many of our guests have plenty of talents and extra hands and don't mind lending them to help set up the day before the wedding. We will be putting together flower arrangements and whipping up yummy appetizers like the best homemade hummus ever!
More than anything we are just excited to spend a few fun-filled days with people we love. We are so happy and thankful to be surrounded by such love, and want to give a little of that back during our wedding weekend.