Move over tissue paper pom poms, paper honeycombs are back in style in a big way!
Once the epitome of kitschy 80's wedding decor, honeycombs have seen a renewed surge in popularity as of late and are quickly becoming the paper decoration of choice for savvy event designers and creative brides alike. Personally, we couldn't be happier to see these colorful spheres being used in a whole new set of fresh and fun ways, so we've rounded up some of our faves to share with our readers.
The most obvious way to decorate with honeycomb balls is to hang them from the ceiling, but to make things more interesting, why not use different sized honeycombs to create a chandelier-like installation?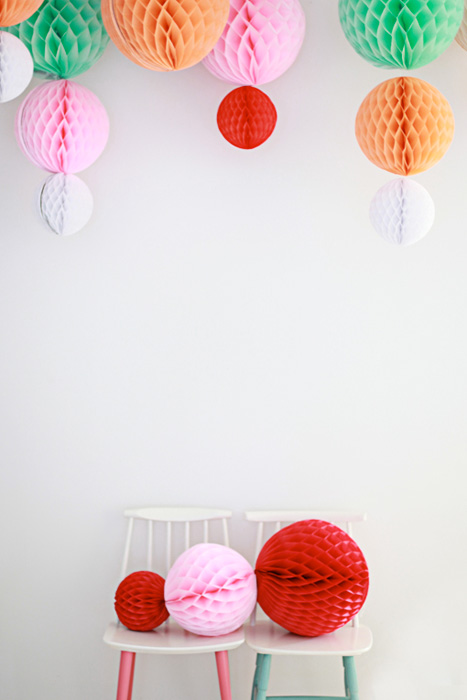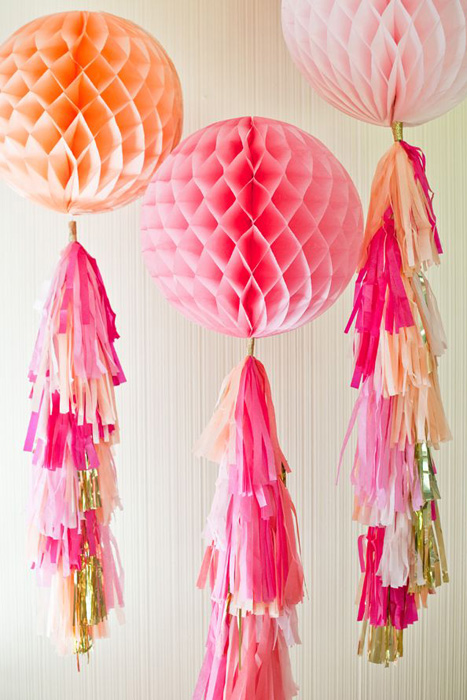 Adding tassels to the honeycombs or clustering them with other paper decorations like poms, lanterns and fans adds different textures and more visual interest to the installation. The same goes for mixing up the colors.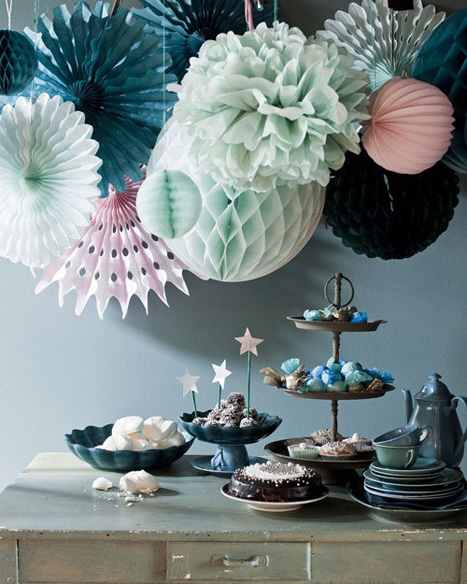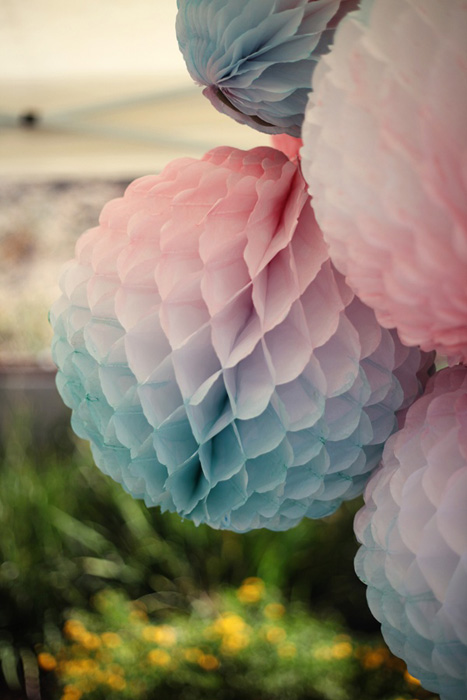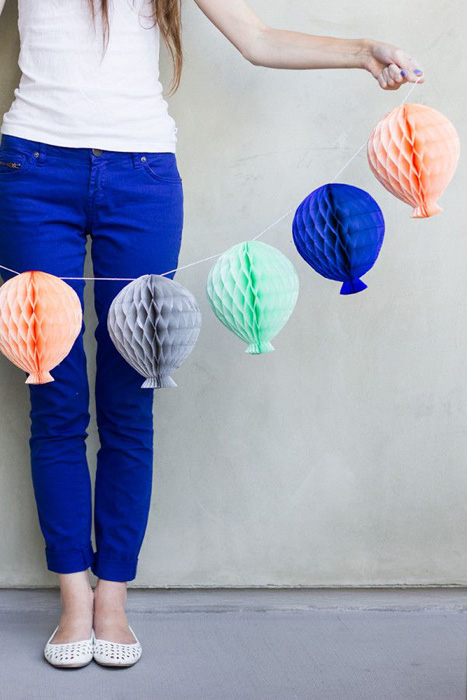 Garlands are another great way to incorporate honeycombs into your wedding decor. How cute would the balloon garland look strung up over a dessert table?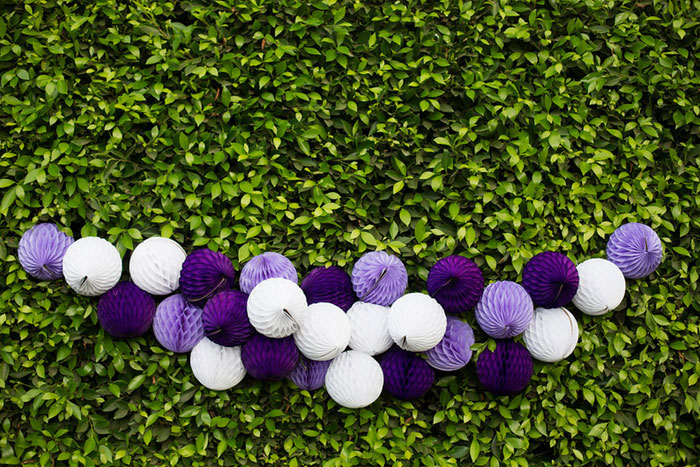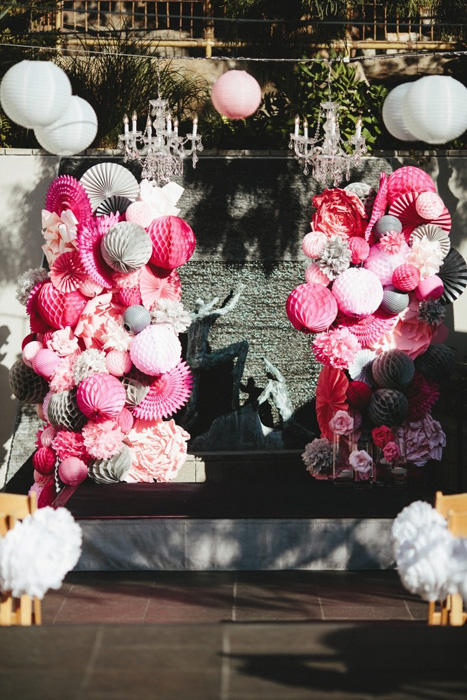 If you want to create some serious wow-factor without having to put in a ton of effort, all you have to do is take a whole bunch of honeycombs and pile them up. The round shape of the honeycombs lends itself well to this kind of floor installation and it doesn't take a lot of work to make it look great.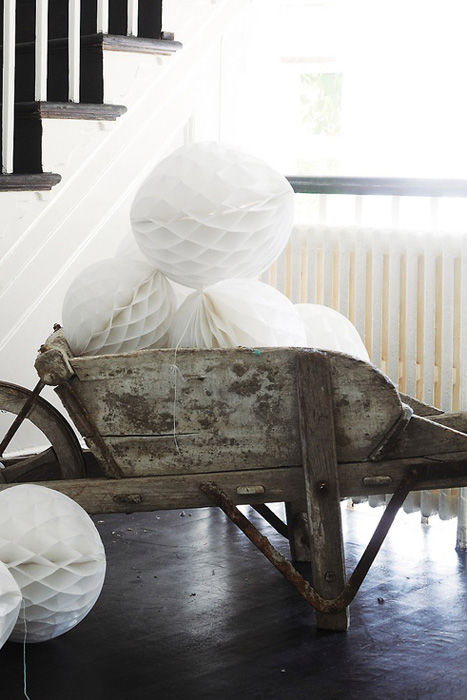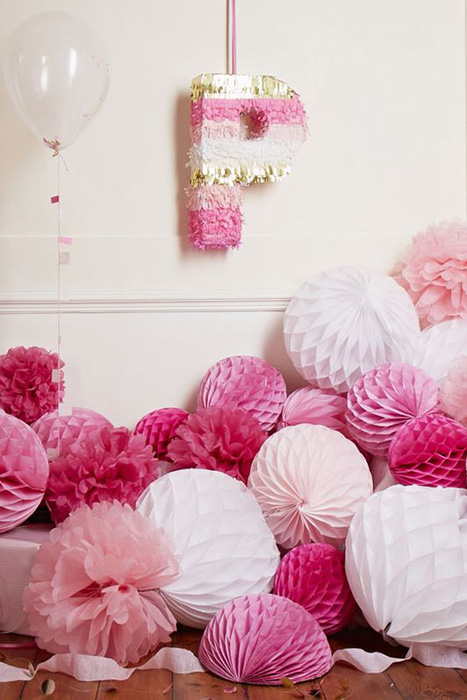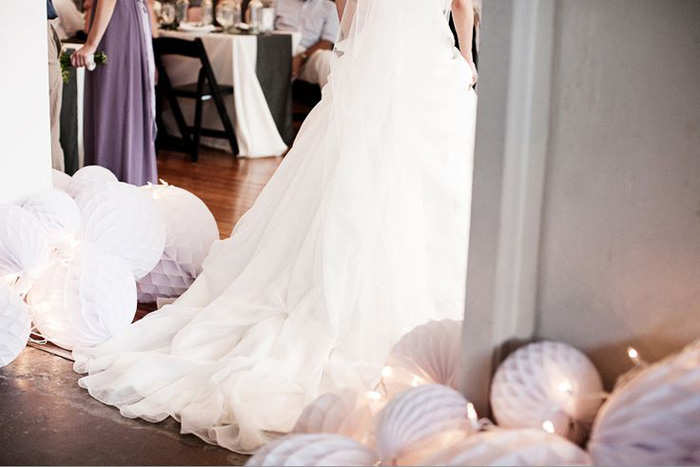 Of course, honeycombs don't have to be round. Using a variety of geometric shapes and bright bold colors are both very on trend right now.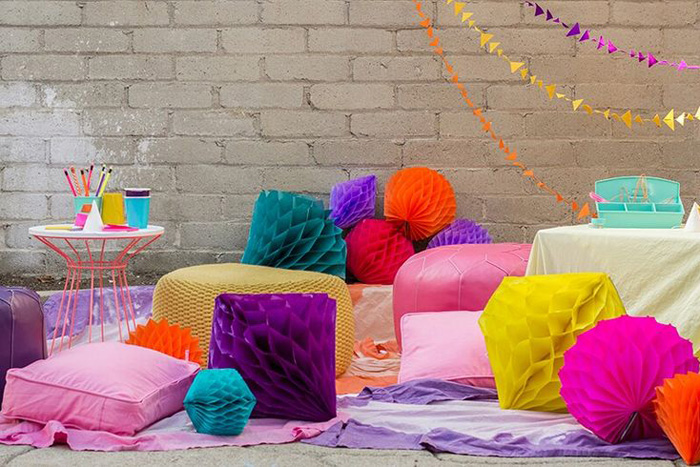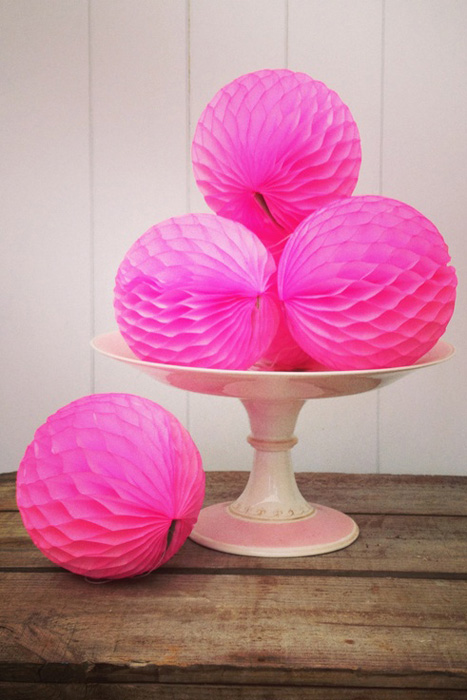 Lastly, we love the idea of using honeycombs as centerpieces. Big or small, neon or neutral, they are a great way to dress up your table!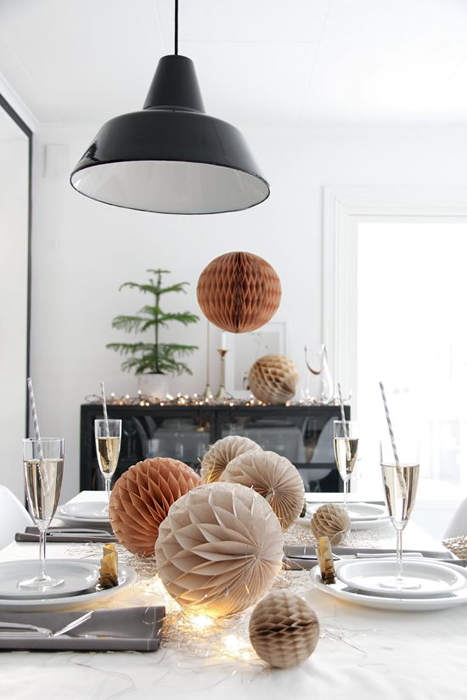 Photo one: weekdaycarnival.blogspot.co.uk; Photo two: shopsweetlulublog.com; Photo three: vtwonen.nl; Photo four: ontobaby.com; Photo five: studiodiy.com; Photo six: thealisonshow.com; Photo seven: agoodaffair.com; Photo eight: thewhitecompany.com; Photo nine: 100layercakelet.com; Photo ten: stylemepretty.com; Photo eleven: studiodiy.com; Photo twelve: petraboase.com; Photo thirteen: stylizimoblog.com