Iain and Althea envisioned taking their vows outdoors in a park, punctuated by joy and togetherness. Both knew they were introducing two families from miles and lives apart, and wanted their loved ones and choice friends to feel free to mingle and get to know their future family.
Securing a rambling Victorian home for four days, Iain and Althea designed a mini-holiday that teased conversations and intimate moments beyond the constraints of a reception. From their entrance announced by bagpiper, to a beer and rib reception, they remained authentic to the rhythm of the life they've created together, and their weekend with a wedding in the middle.
Documenting the day's honest moments and genuine smiles was Southern California photographer Sarah Williams of This Rad Love.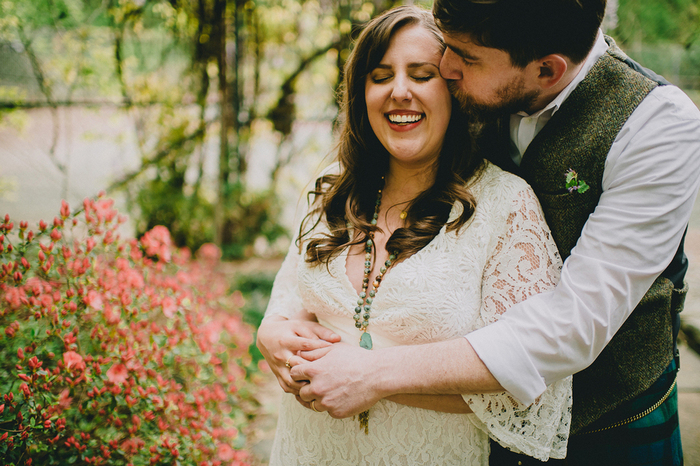 Althea, 28, & Iain, 30
Location: Washington, DC
Wedding Date: May 5, 2015 (5/1/15, a palindrome!)
Number of Guests: 25
Wedding Cost:   $10,000
.Ceremony Location: Montrose Park, Georgetown, Washington, D.C
Reception Location: The Uptown House, a large Victorian house in upper NW Washington, D.C.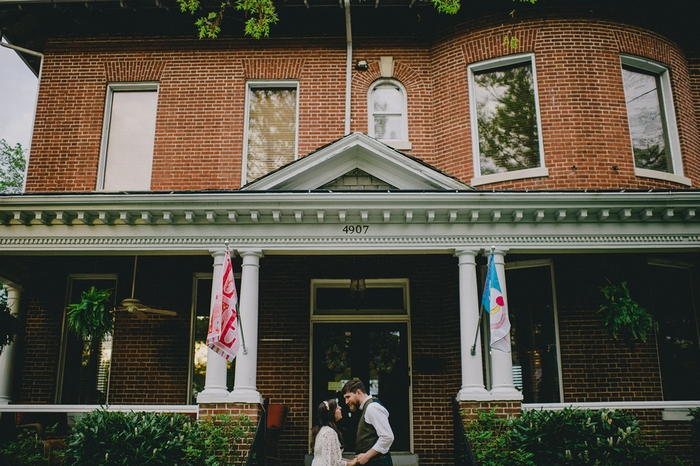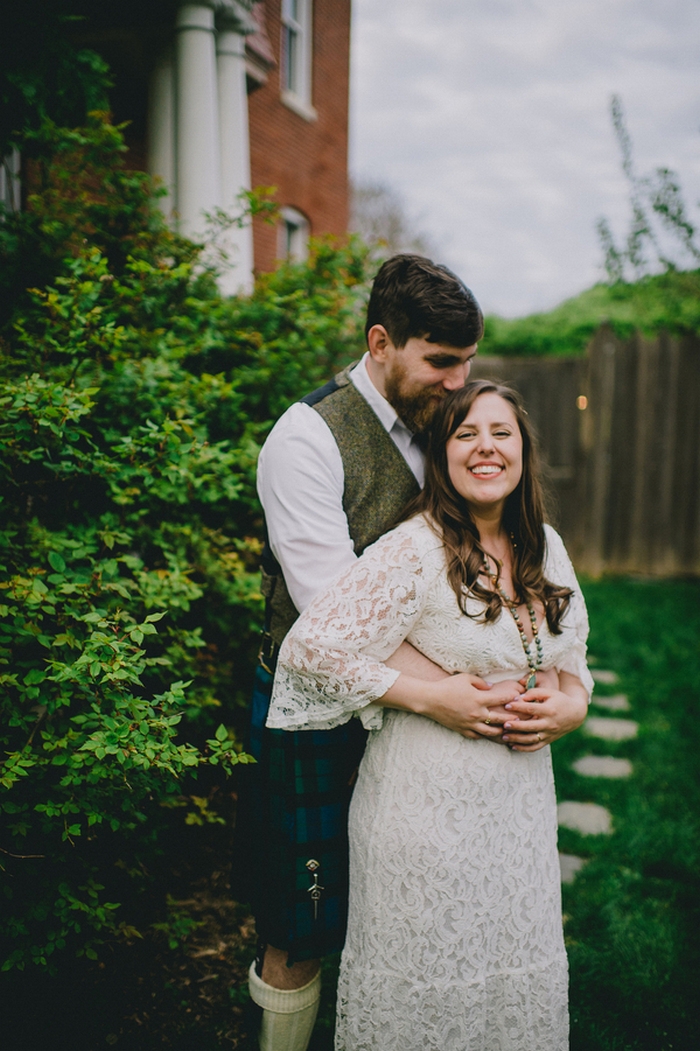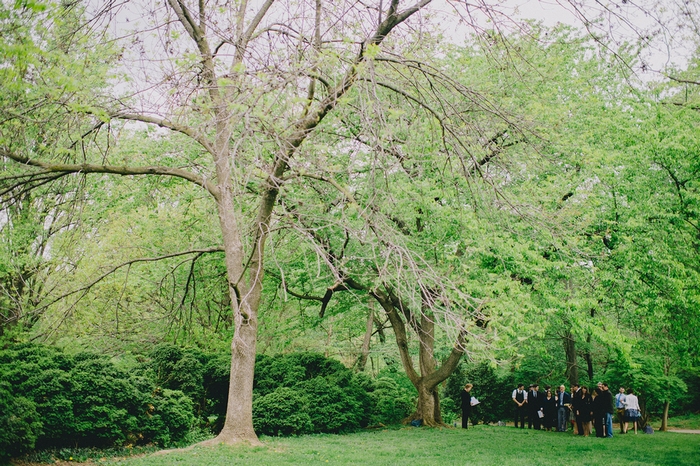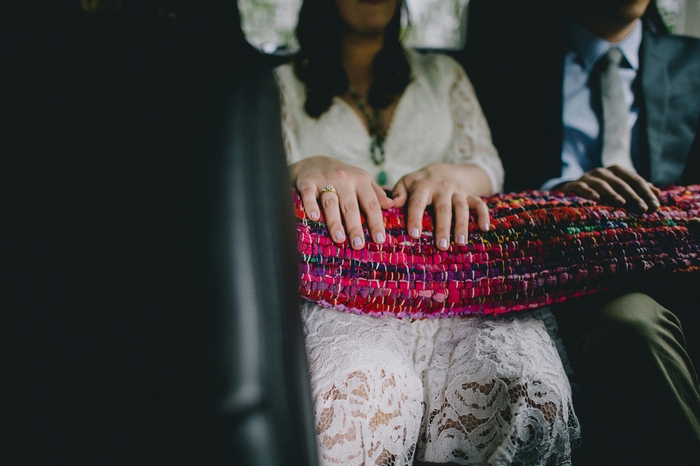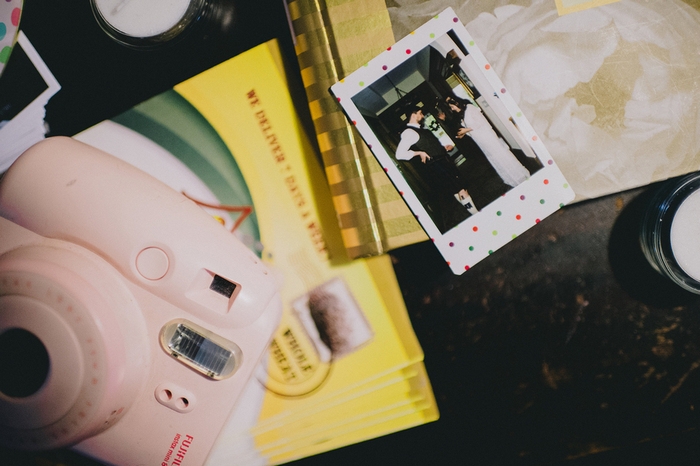 Why did you have an intimate wedding?
 An intimate wedding was the only way either of us could even conceive of getting married. We're not flashy, or very traditional. We have select people in our lives that we care the most about, and getting them together to recognize our marriage was the most important thing to us. We knew this could be the only opportunity for our two families, who are spread out across the U.S., to get to know each other, so we didn't want them getting lost in a crowd and separating off into cliques. So we essentially "boiled down" the wedding to the elements we cared about and lost all of the rest.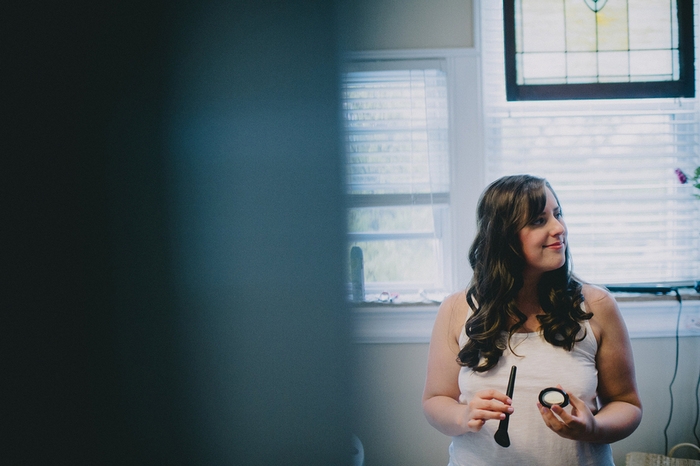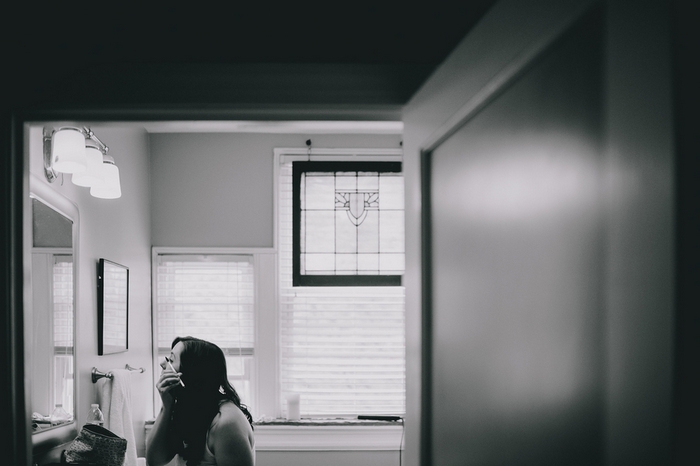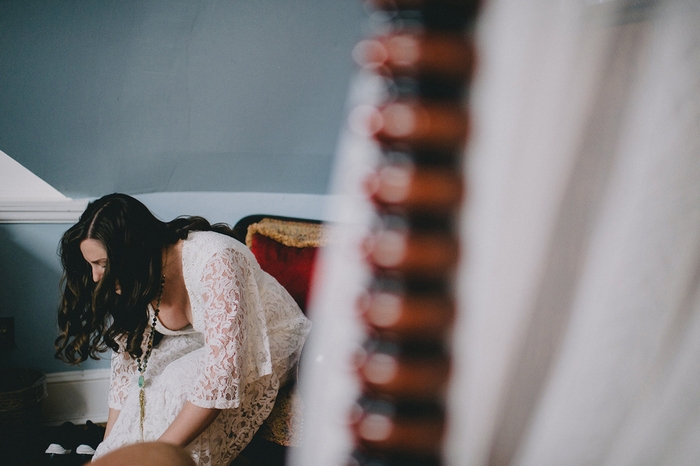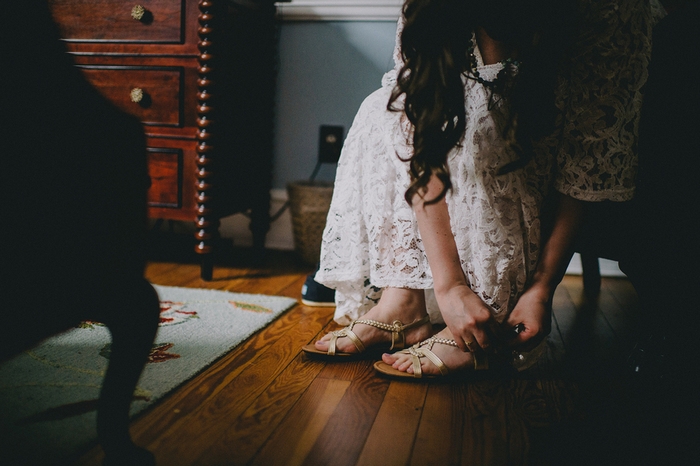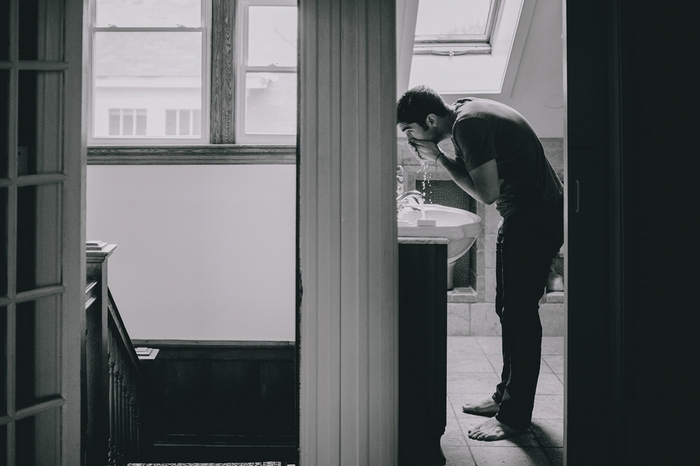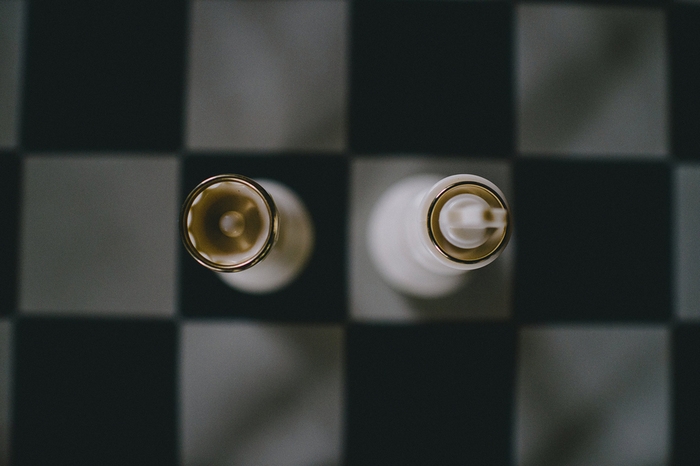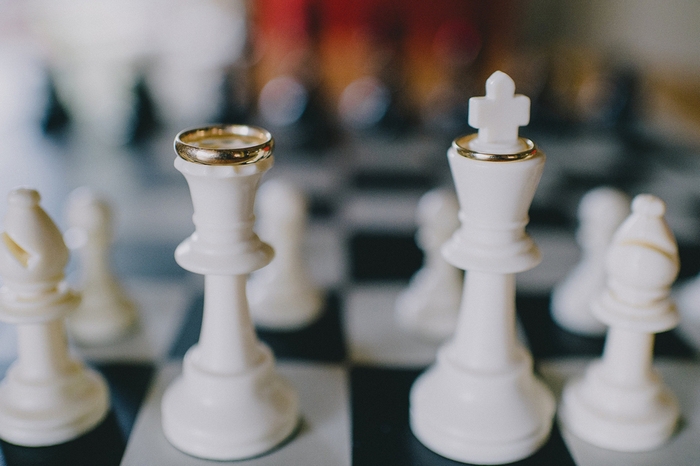 What are some the challenges that you faced planning an intimate wedding? 
We didn't announce our engagement widely to avoid getting people's hopes up about being invited to our wedding. This wasn't very hard for us, as we are pretty private, but we had to tell others to not go crazy on social media etc. which was a little awkward.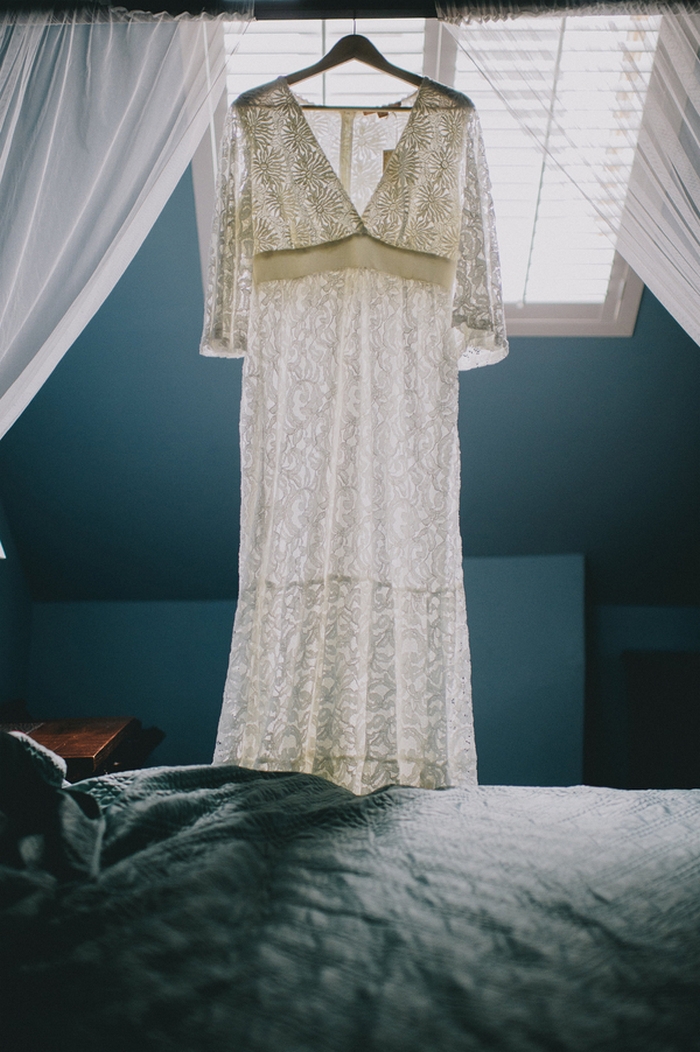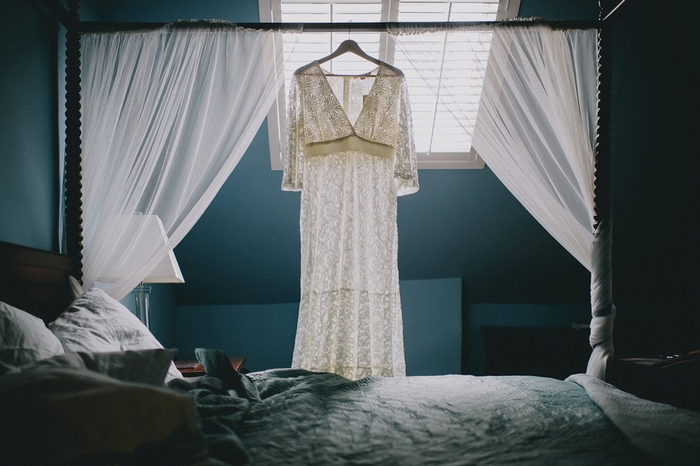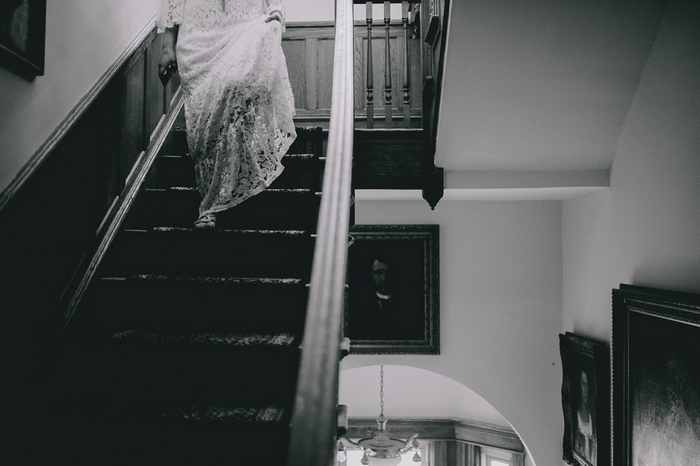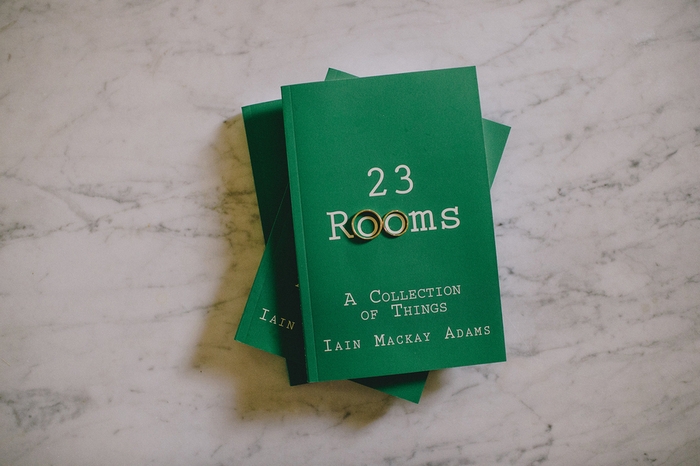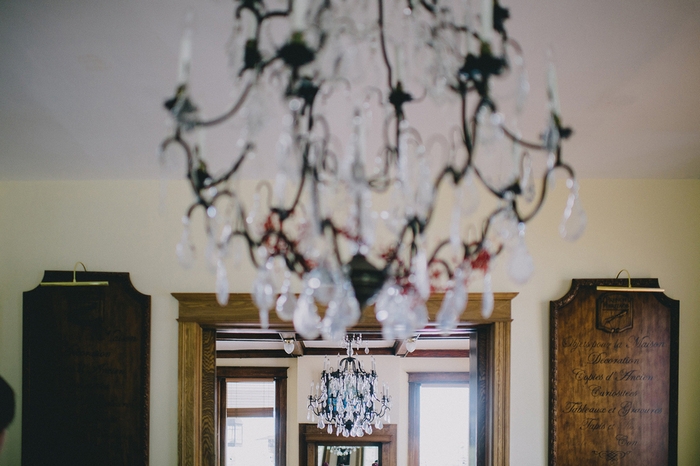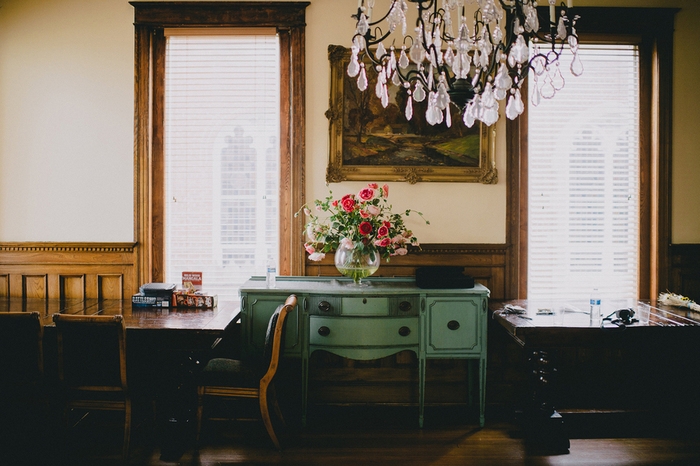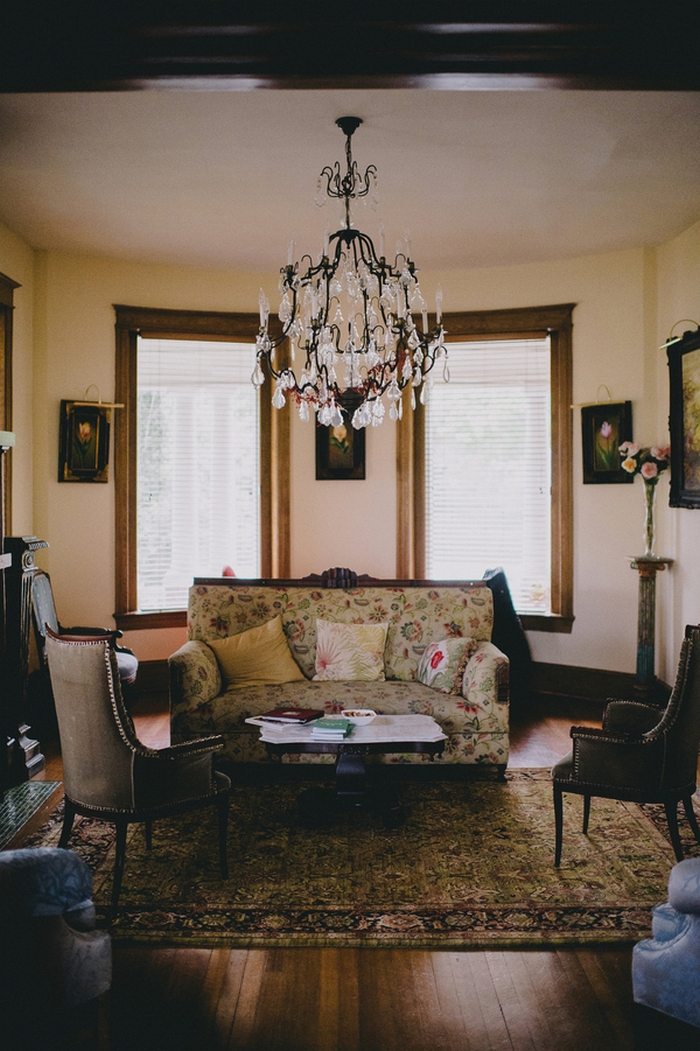 Was it difficult to pare down the guest list?
No. We invited immediate family (plus spouses of siblings), close friends, and only two pairs of aunts and uncles because they are local and we see them somewhat frequently. An invitation to our wider pool of aunts, uncles, and cousins spread across the country and world would have quadrupled the guest list, so it was not considered.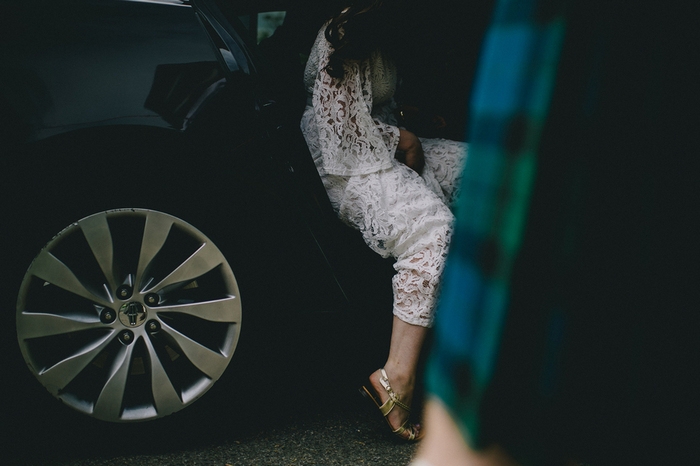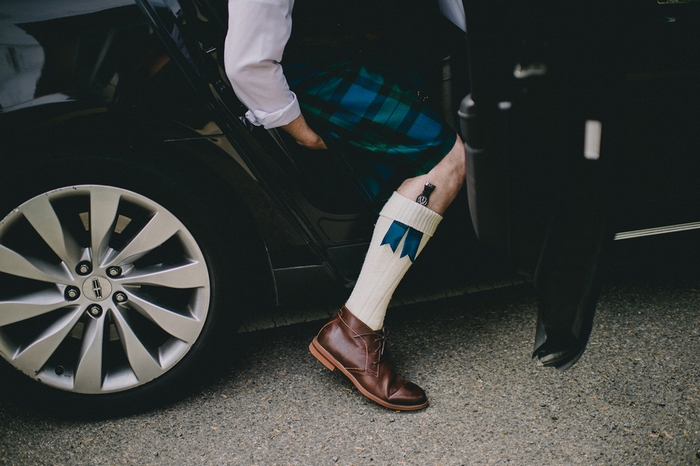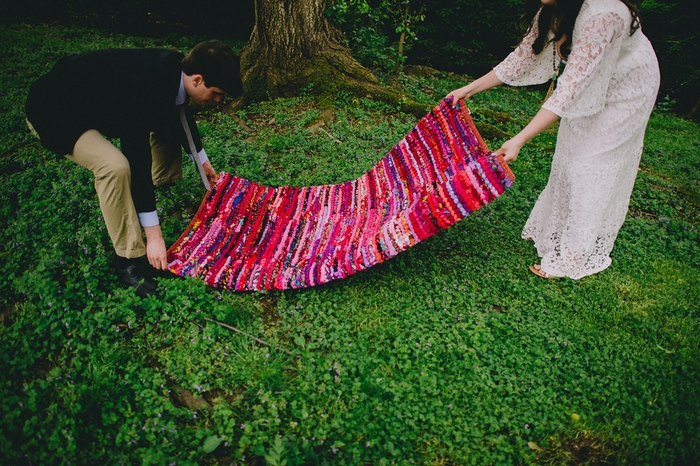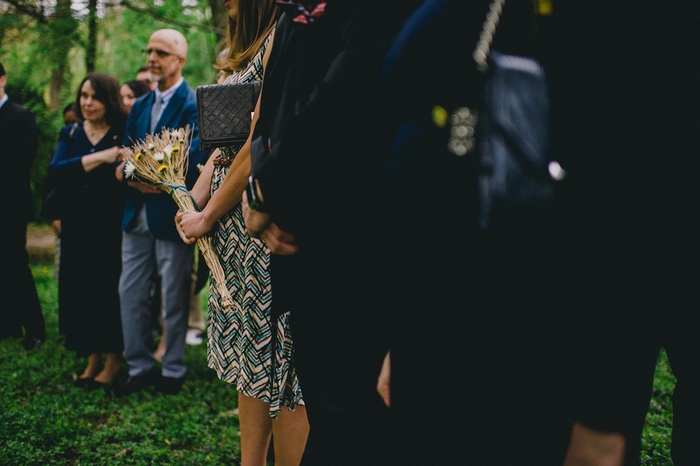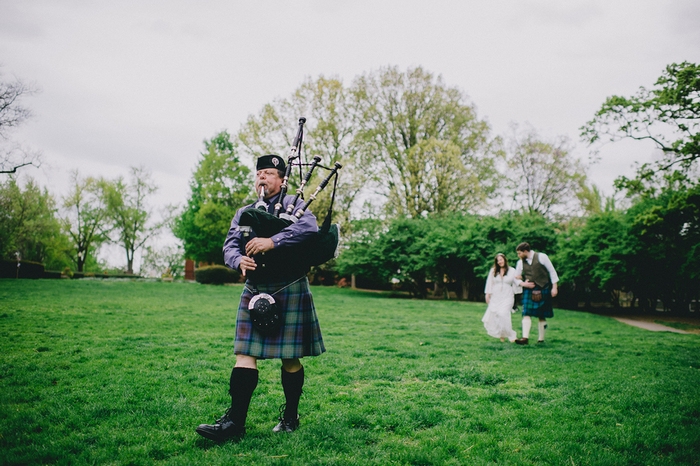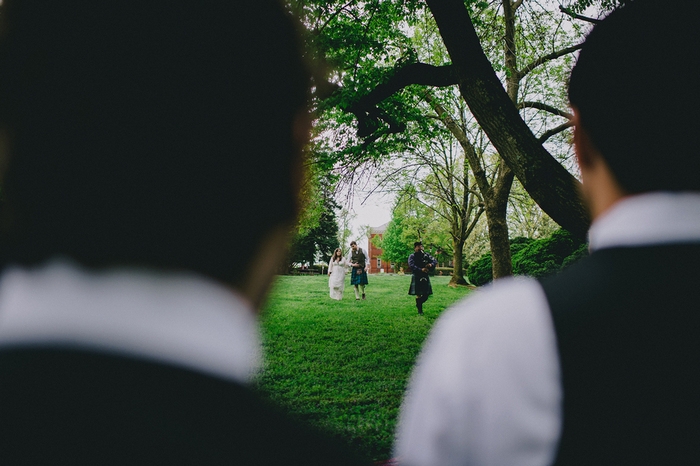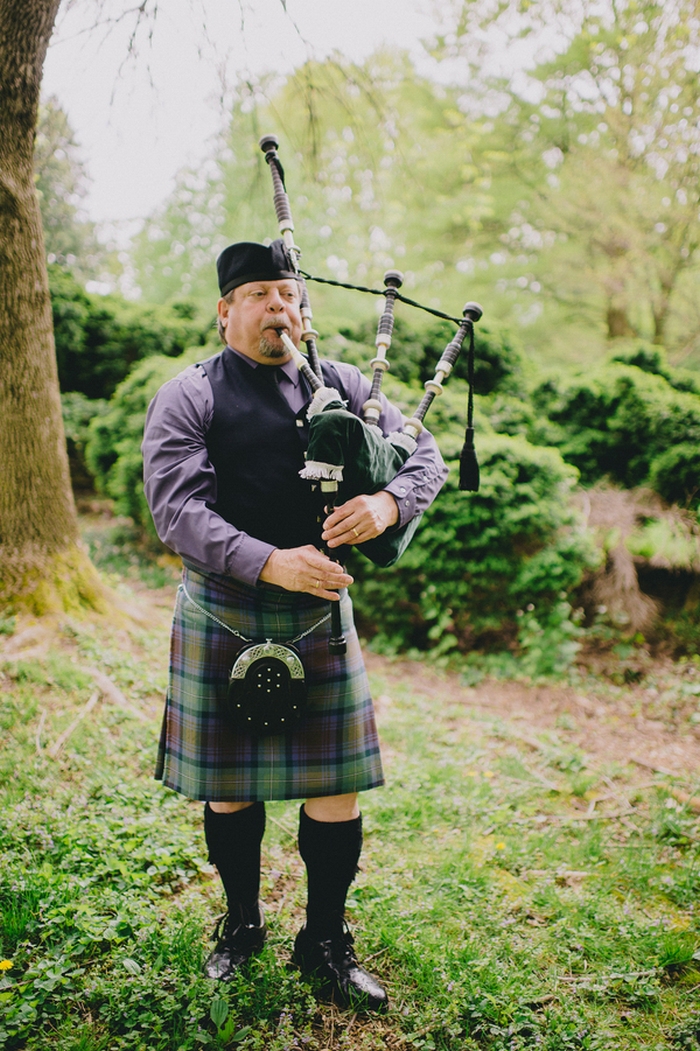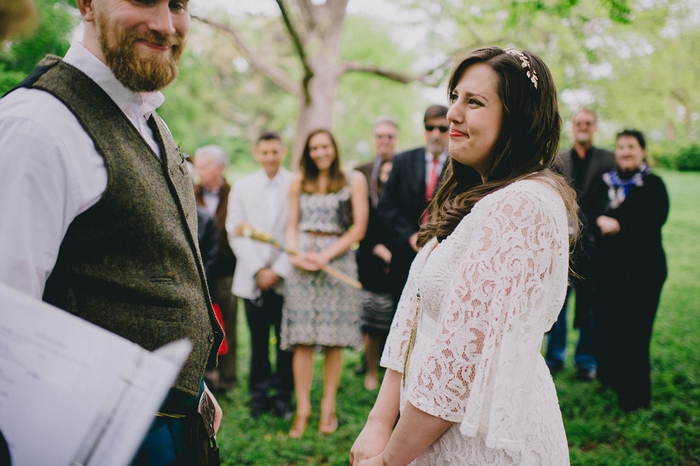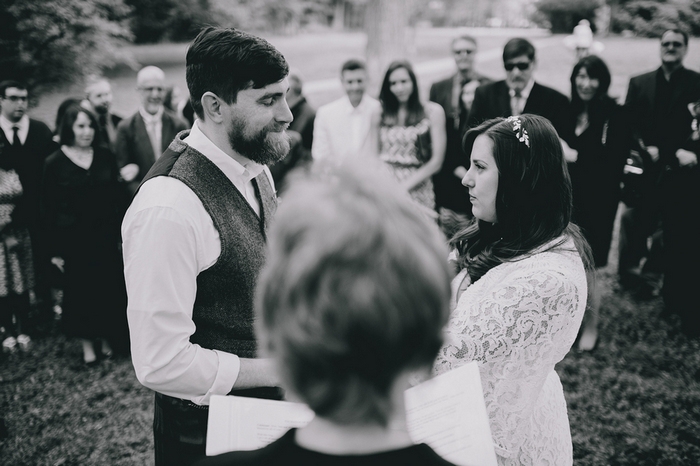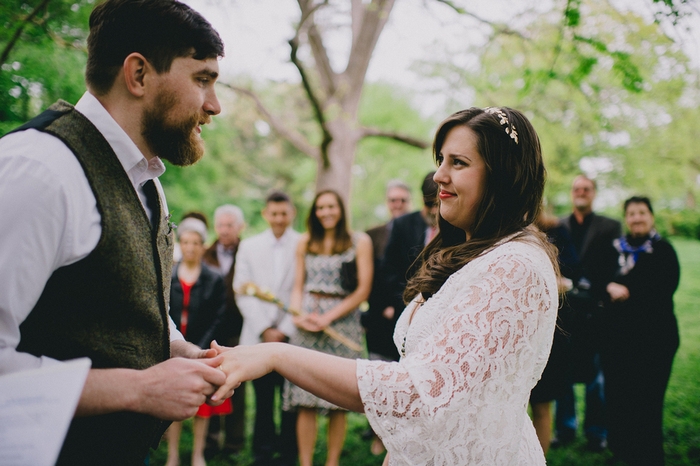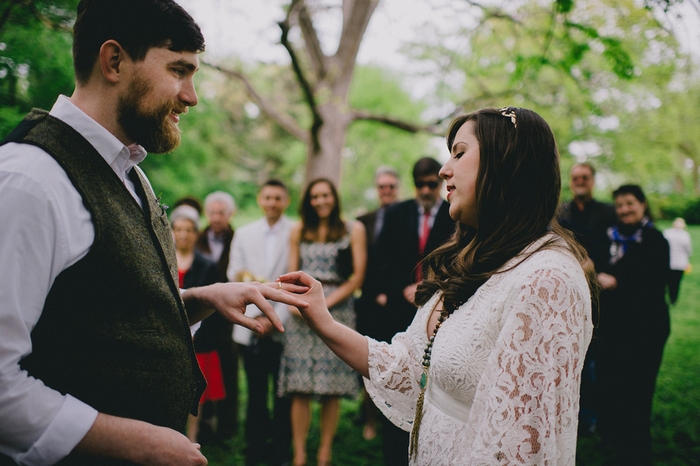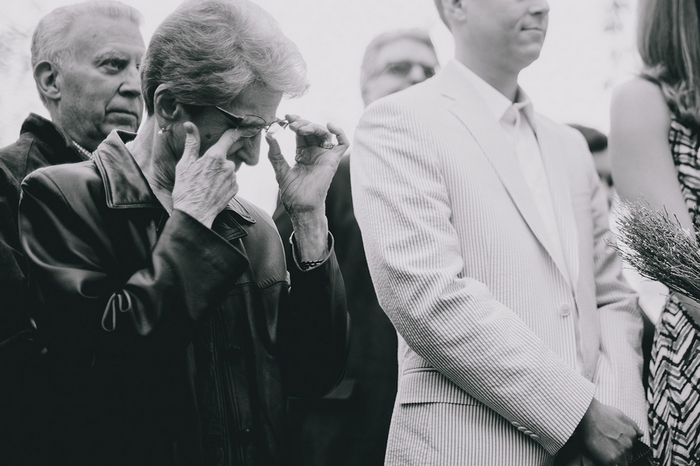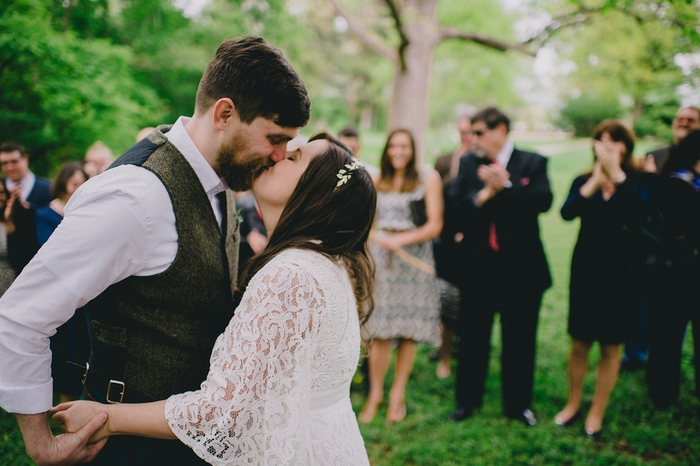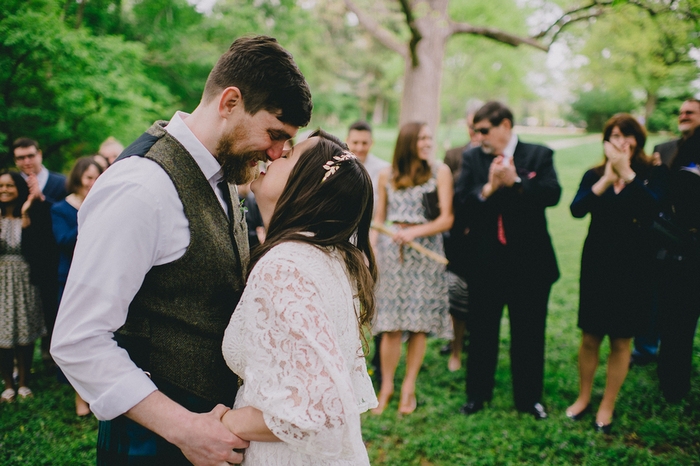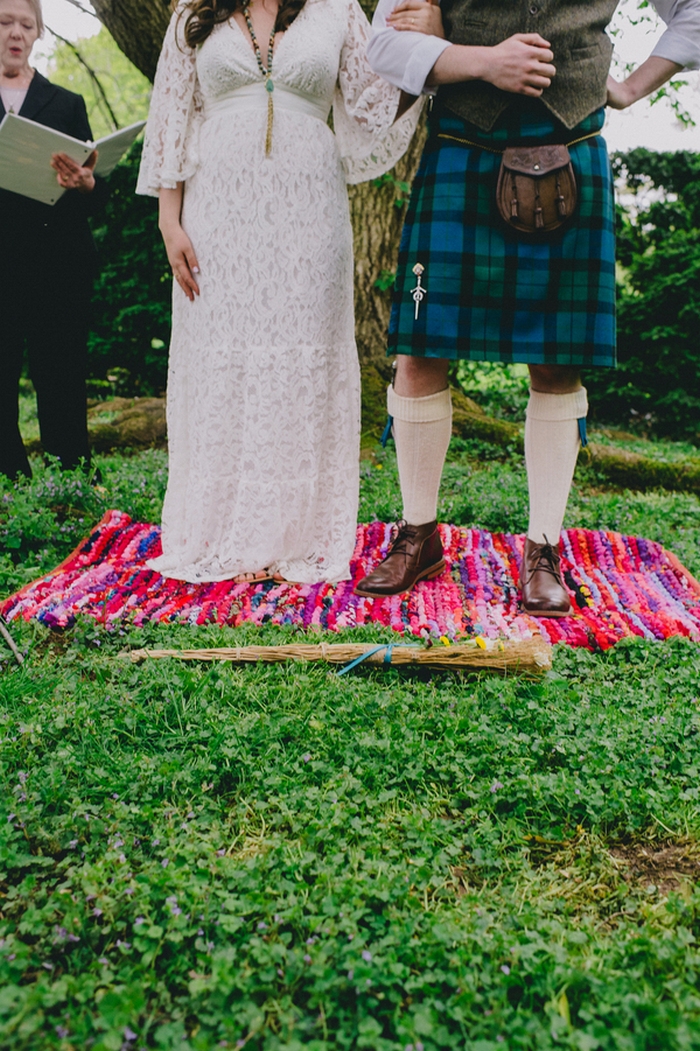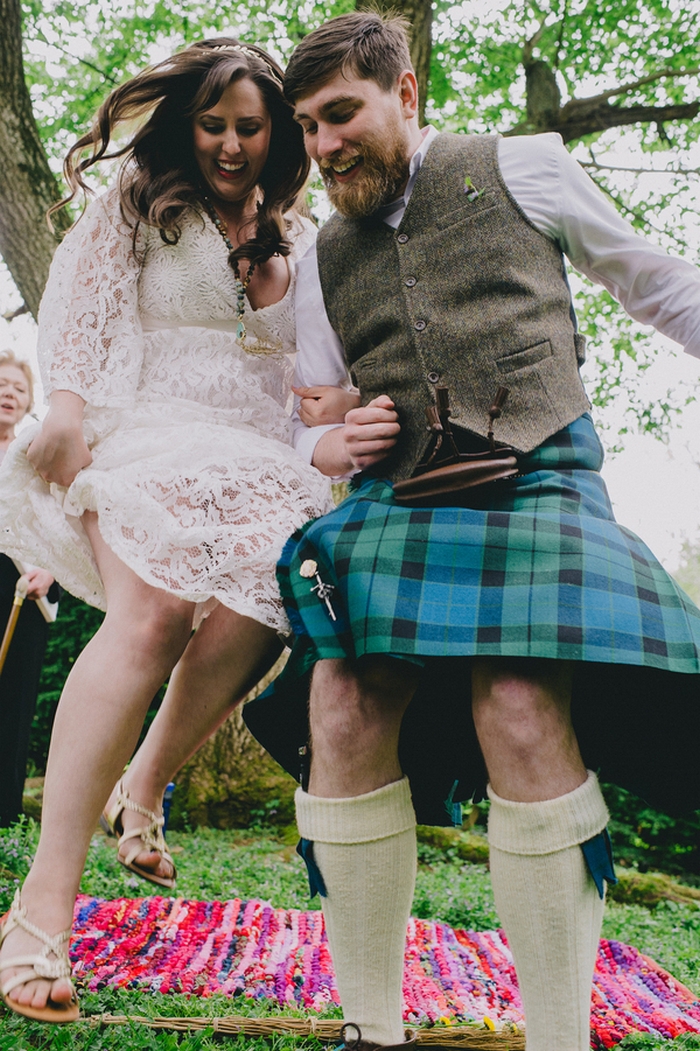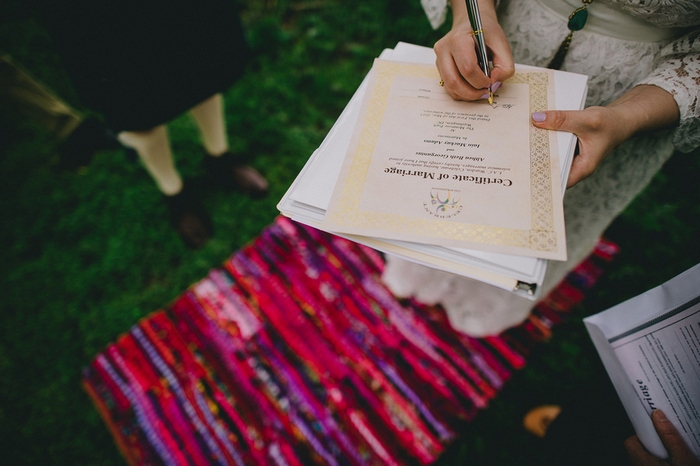 Did you have any 'issues' with the small guest list from friends and family? If so, how did you address them?
Once our families understood the type of wedding we were going for, they understood the small guest list. We did send out official post-wedding announcements from parents to the extended family and friends, which helped to at least inform the extended network that we did get married. This was nice for our parents who wanted to share the good news –and maybe brag a little.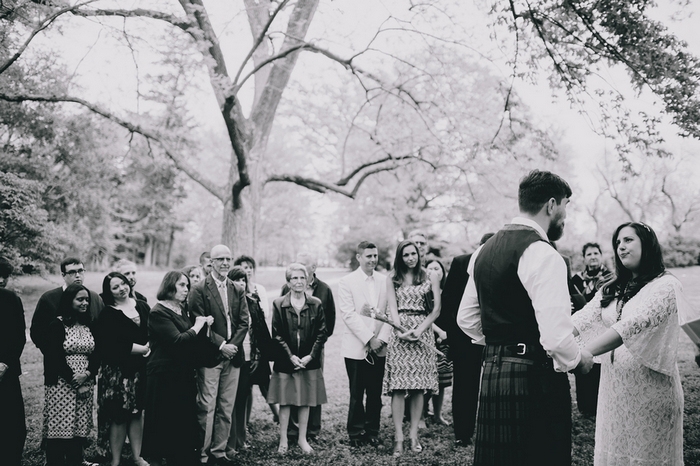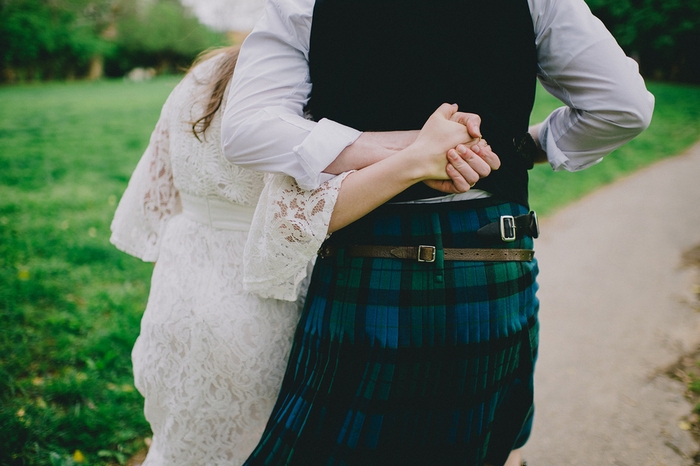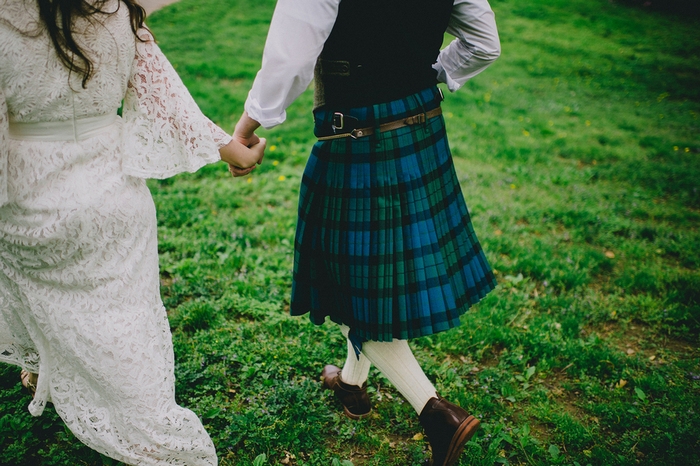 What were the highlights of the ceremony?
Being led into the ceremony by a bagpiper was a perfect moment. Walking around the bend hand-in-hand to see everyone we care about the most standing together was an amazing feeling. Jumping the broom was also a great way to end the ceremony on a fun note to segue into the party.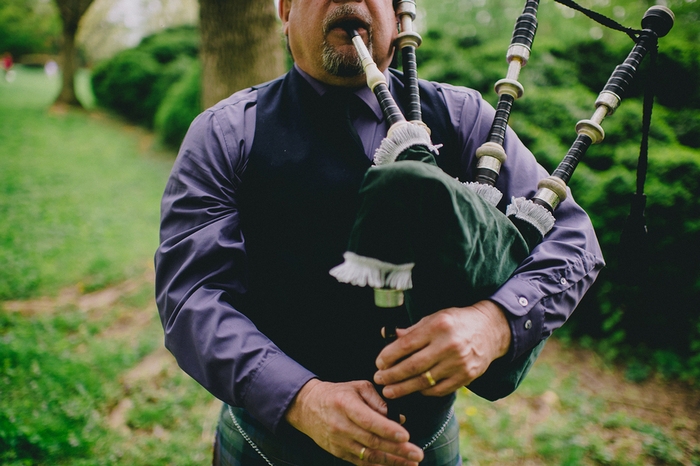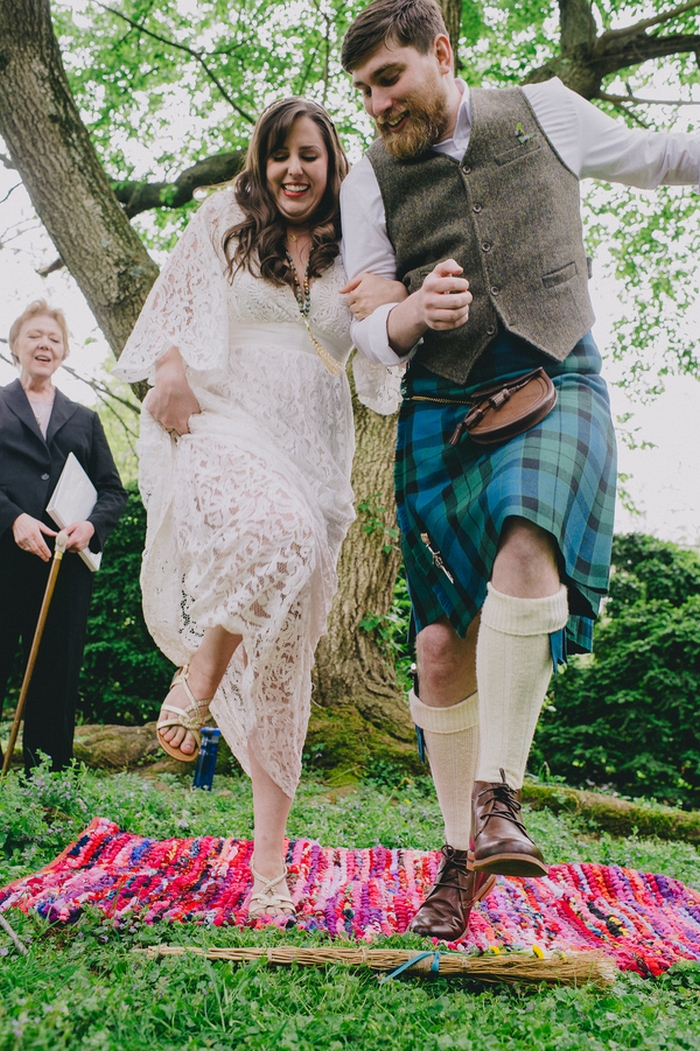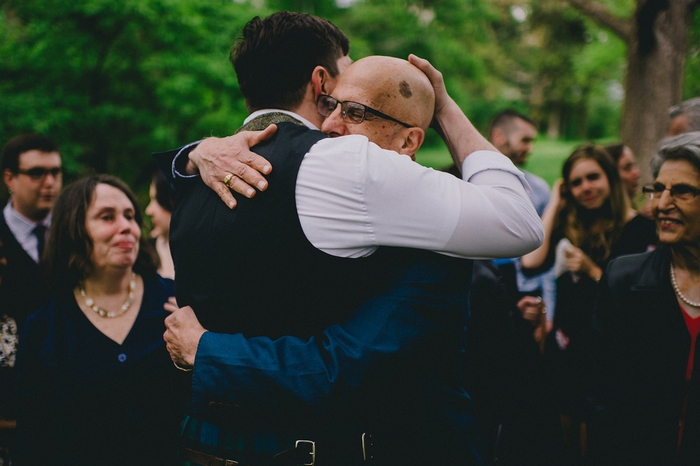 What were the highlights of the reception?
The beer and barbecue. Since everyone was holding giant beer mugs and getting messy eating ribs, the event naturally felt grounded and easy-going. We also loved how, since everyone was staying at the house, it was a team effort to decorate, tap kegs etc. One of Althea's favorite memories was her brother Andy enthusiastically arranging flowers the morning of the wedding. We also loved the impromptu brother speeches initiated by Iain's brother Archie before dessert.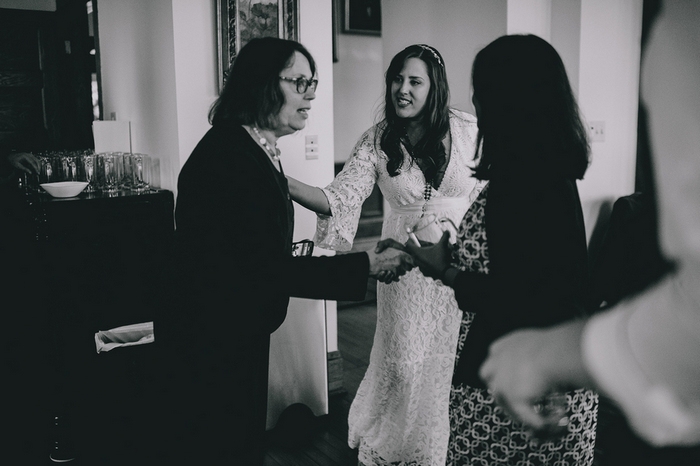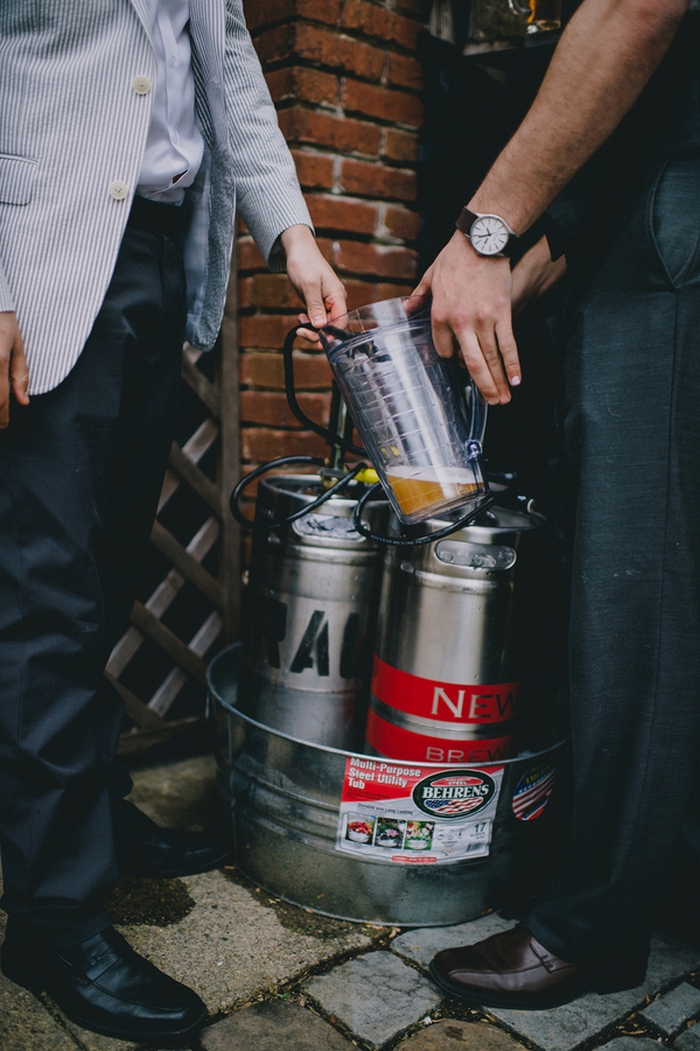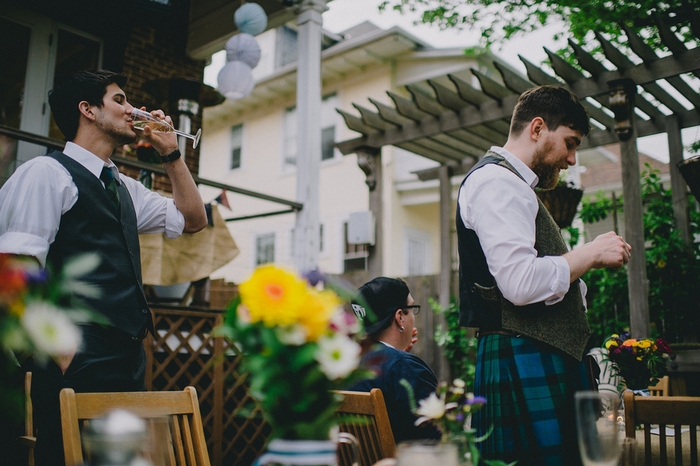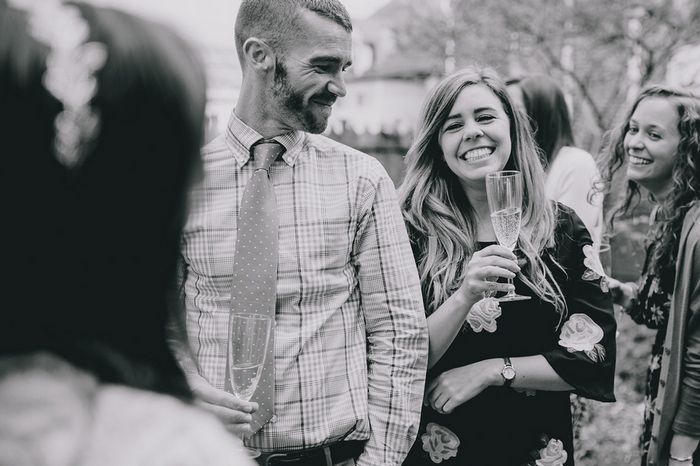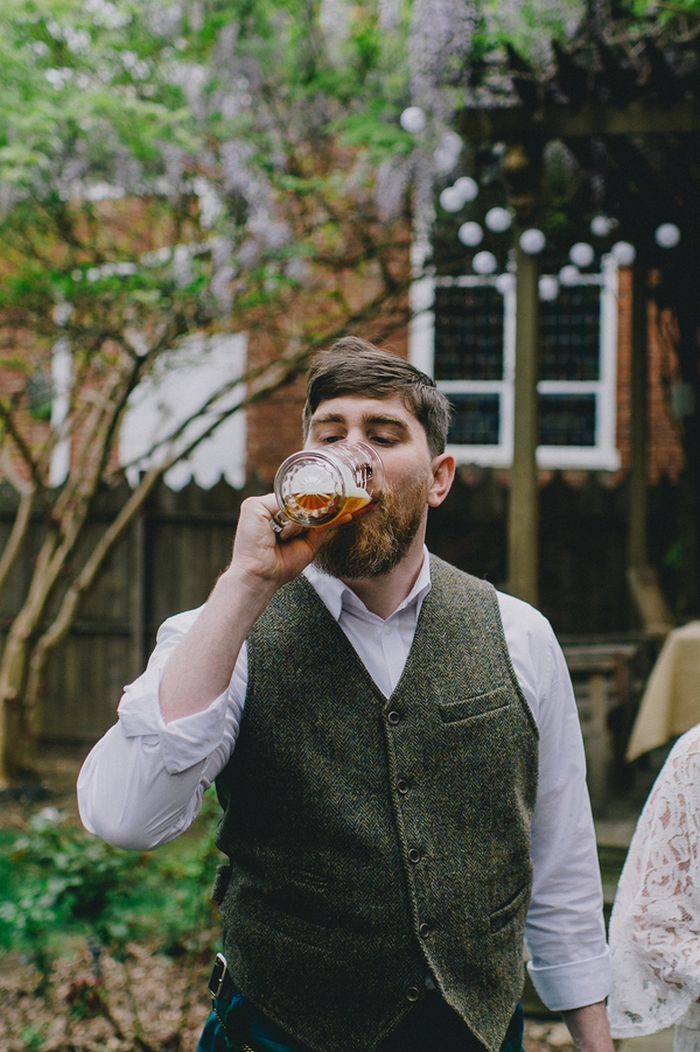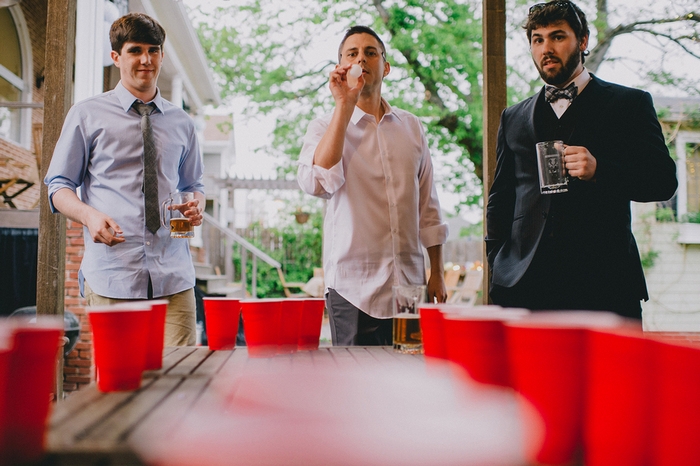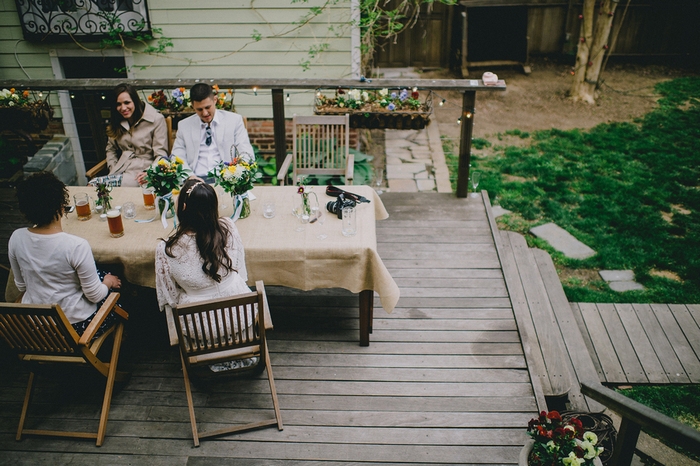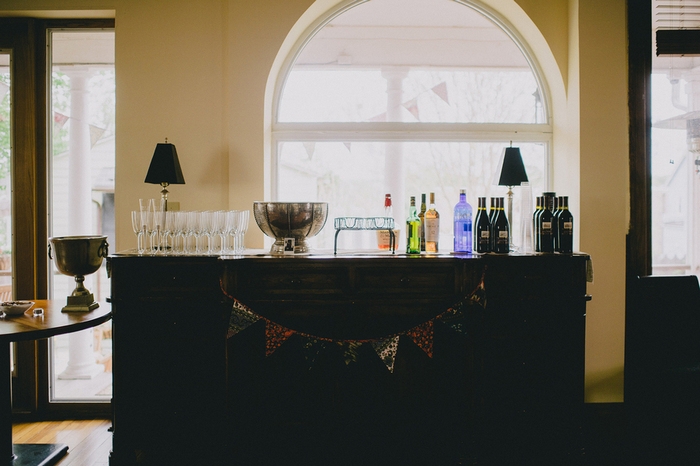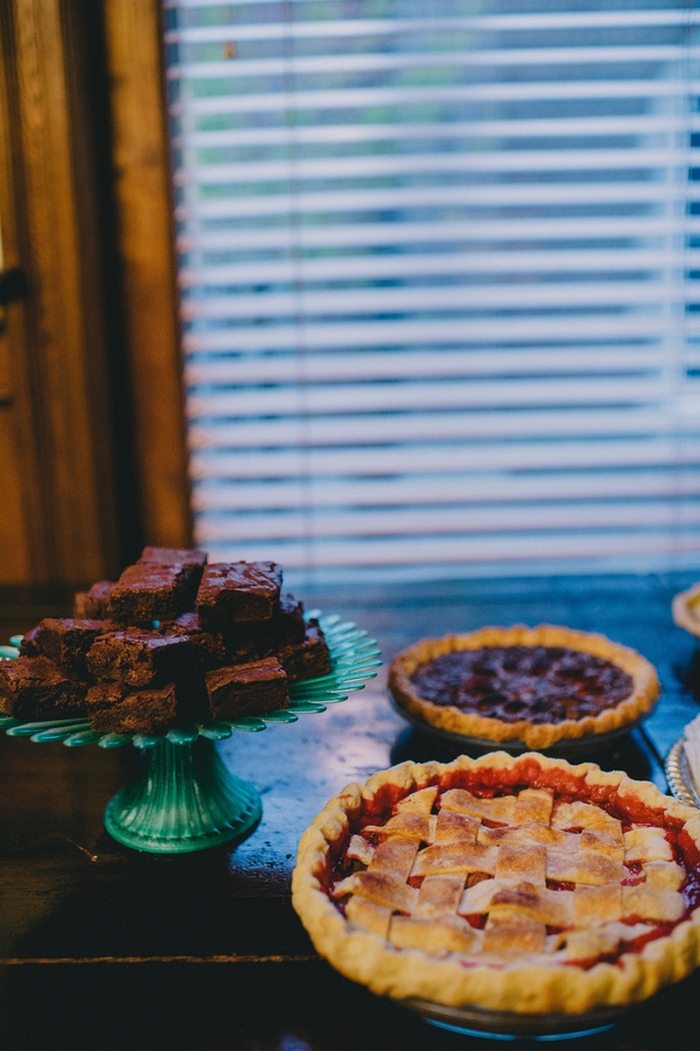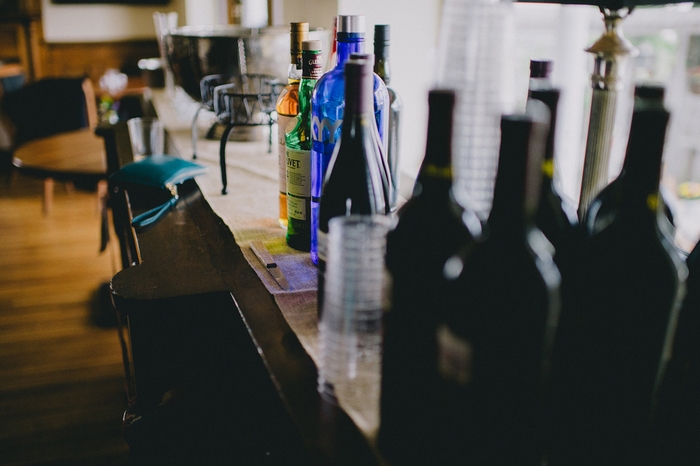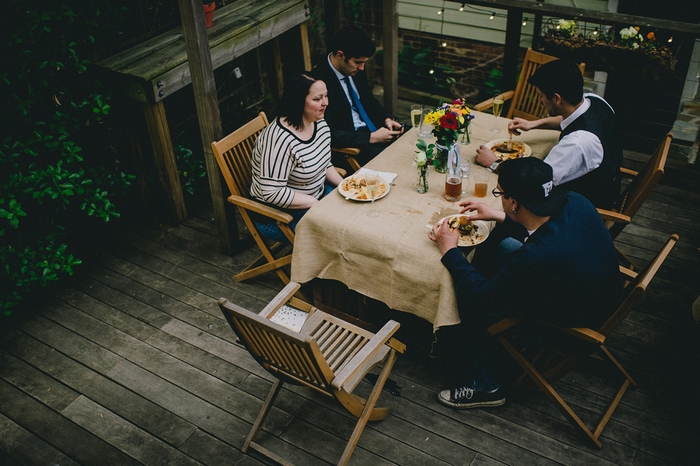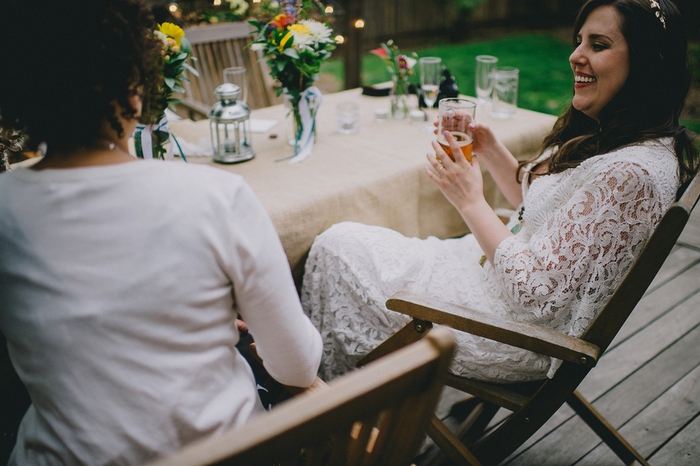 What was the best thing about having an intimate wedding?
It was special and personal for everyone present. We didn't need to make a point of visiting each table during the reception to thank every guest because we just naturally spent quality time with everyone.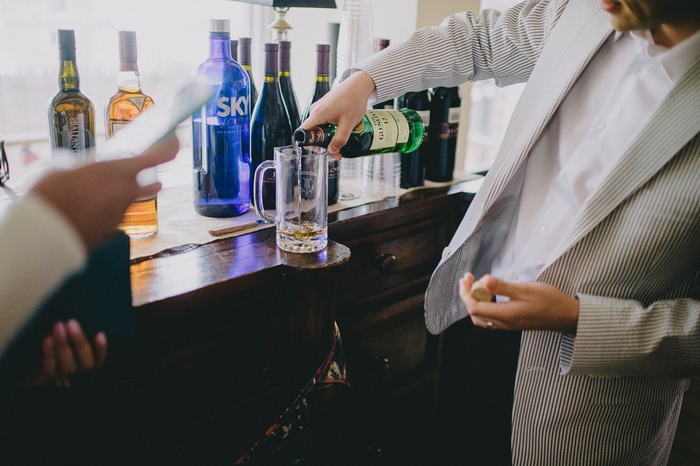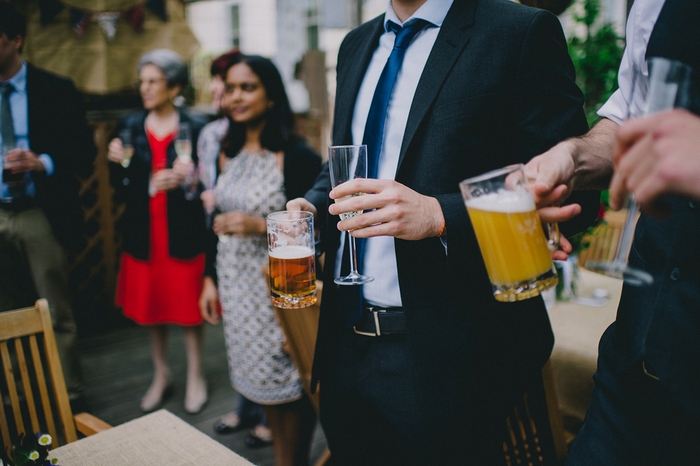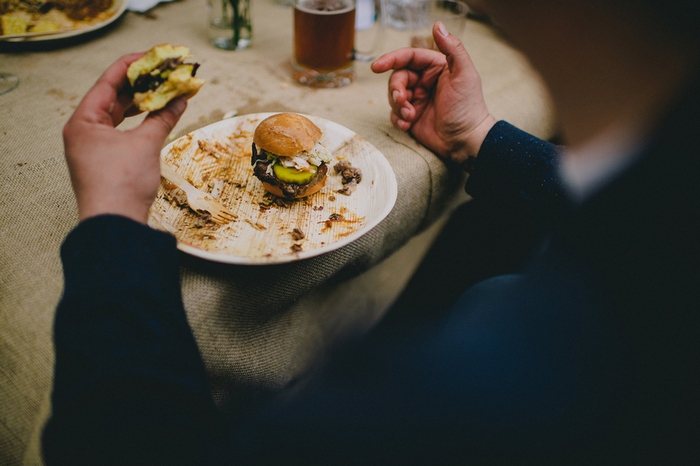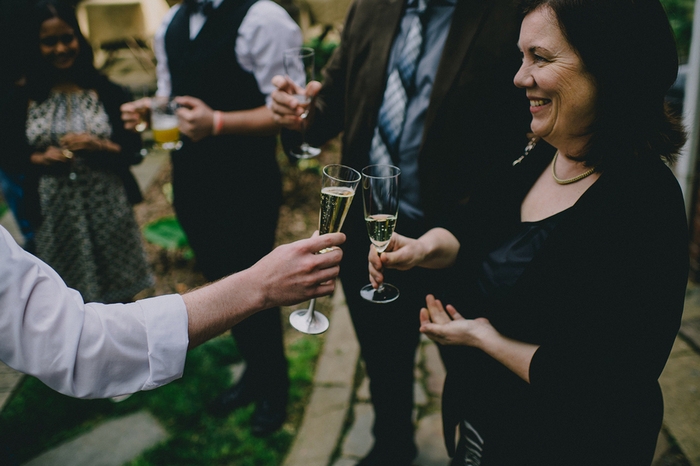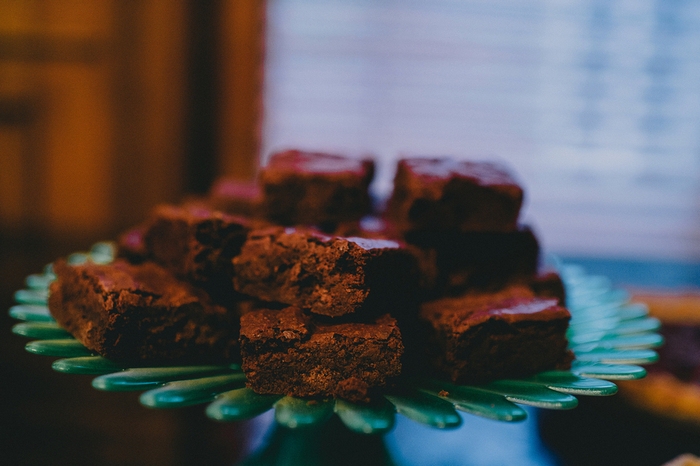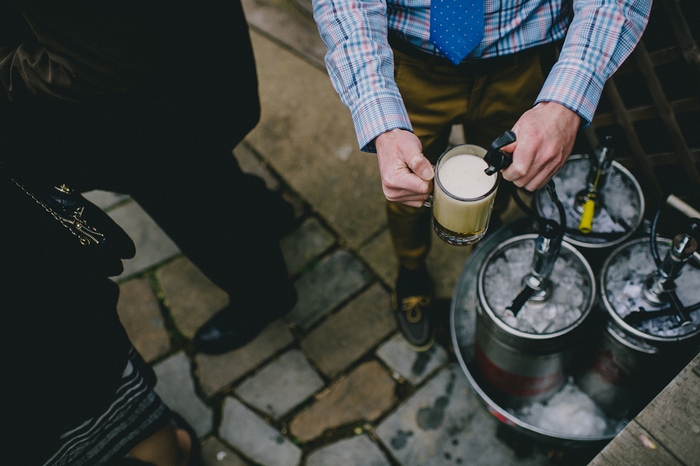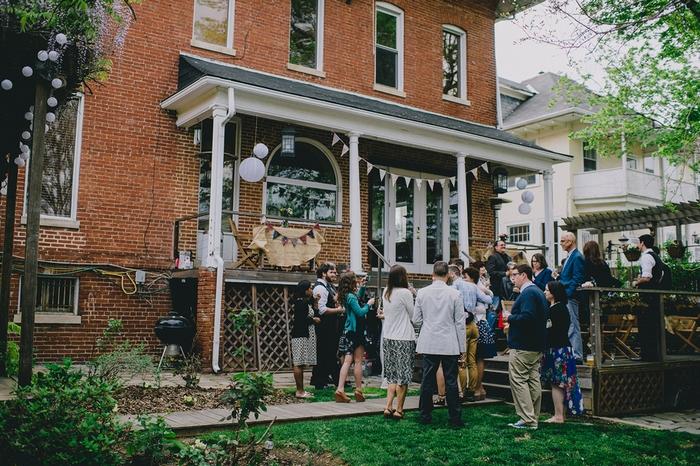 What advice do you have for couples who are considering an intimate wedding? 
Communicate with your parents, family and friends from the very start about your vision for a small wedding. Focus on the positive!
Whatever the vision, it will probably grow and expand. We initially planned to just go to the courthouse, followed by a small party or dinner. However, everything we did add during the planning process was carefully decided on by us and not a result of outside pressure.
Also, many wedding expenses (permits, photographer, venue rental) are a single rate, no matter the number of people, so this is important to keep in mind if you think you're going to save big by having a small wedding.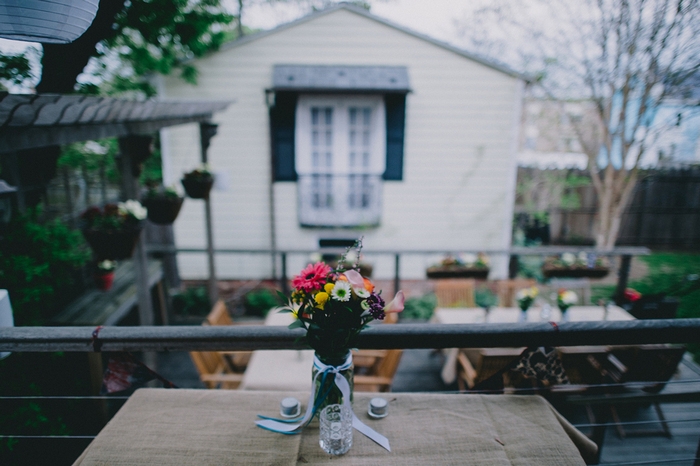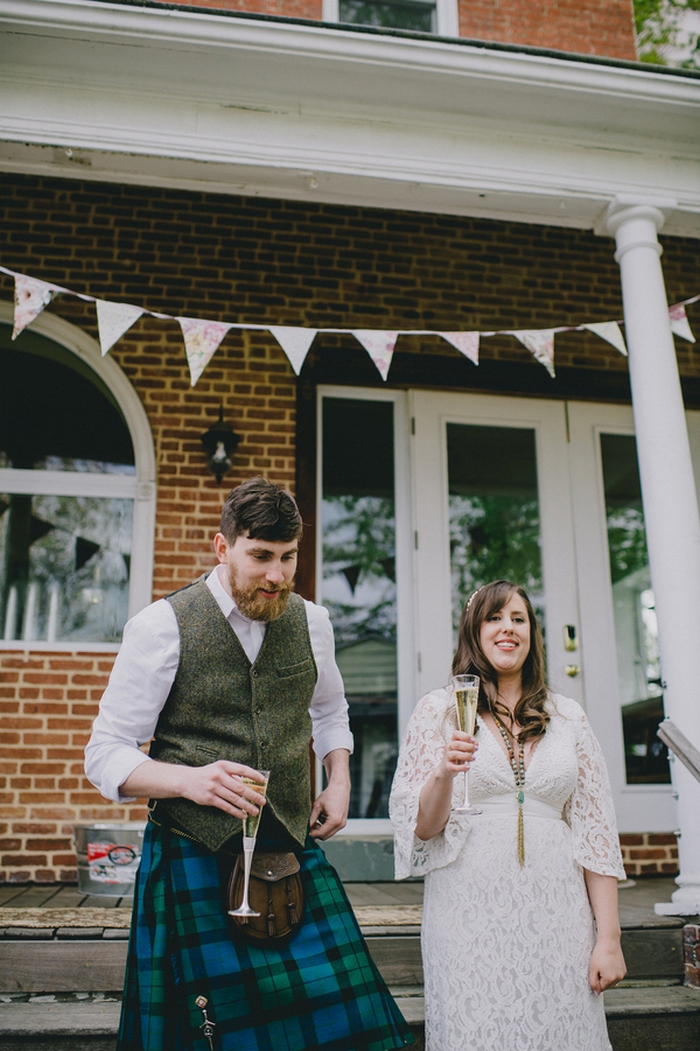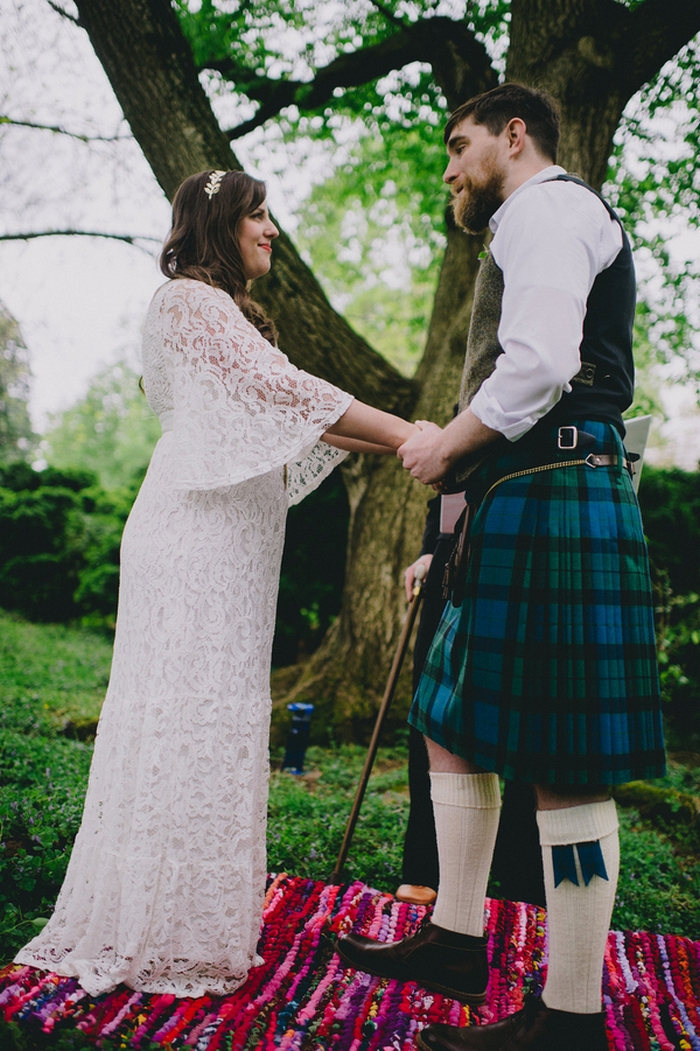 Vendors:
Reception:   The Uptown House
Photographer:  This Rad Love
Catering:  Old Blue BBQ
Music:  Tim Carey- Professional Bagpipes
Officiant:  Capitol Ceremonies
Flowers:  Urbanstems