After attending several 200+ guest weddings during their seven year relationship together, Sarah and Jared came to realize that going the traditional wedding route simply wasn't the right choice for them as a couple. Since they love to travel, a small destination wedding felt far more appropriate, and having the opportunity to travel to Italy with their families to celebrate their union seemed too good to pass up. The couple fully embraced the old world charm of Tuscany as they exchanged their vows in a 12th century old church before celebrating at the picturesque Villa La Poggiolaia set deep in the Tuscan countryside.
Special thanks to Cristinao of Facibeni Fotografia for sharing all the gorgeous photos with us!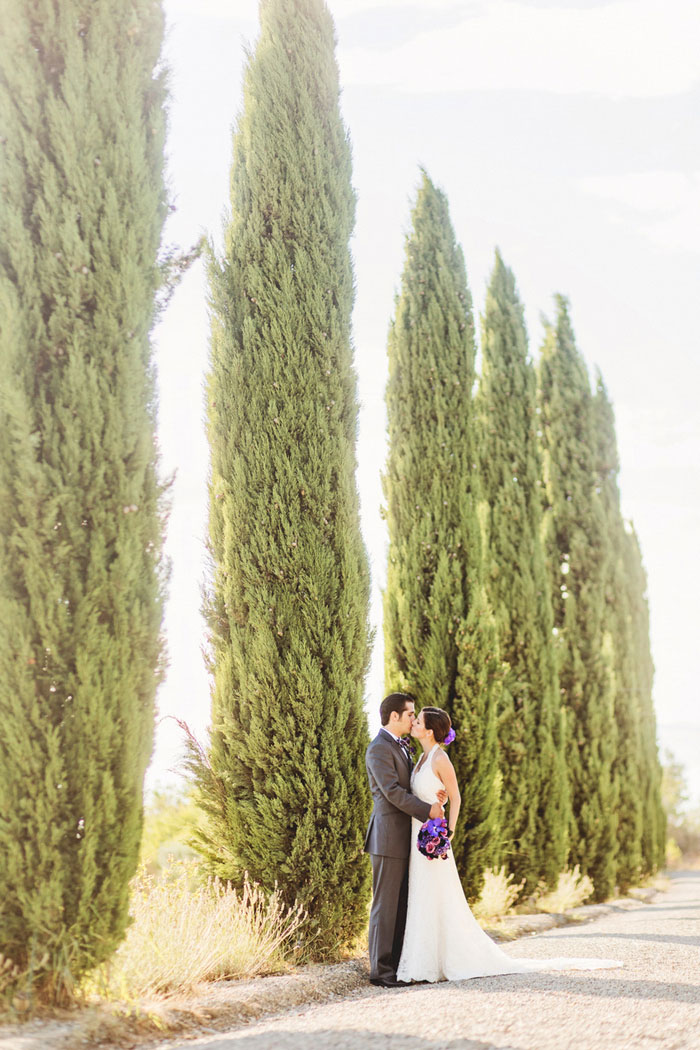 Sarah, 28 & Jared, 30
Certaldo, Italy
Wedding Date: August 20th, 2013
Number of Guests: 17
Wedding Reception Location: Villa La Poggiolaia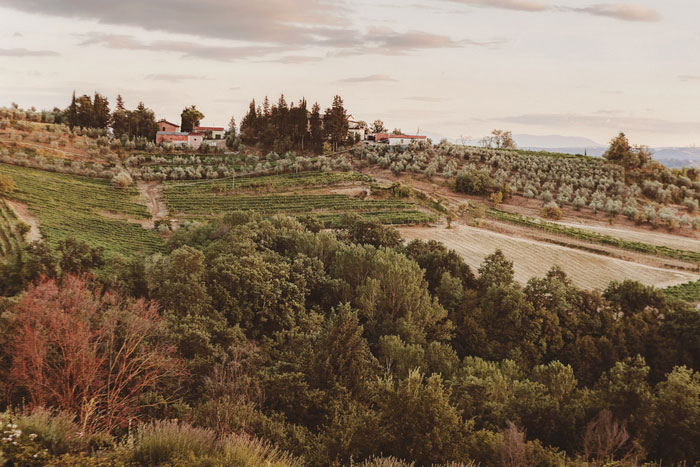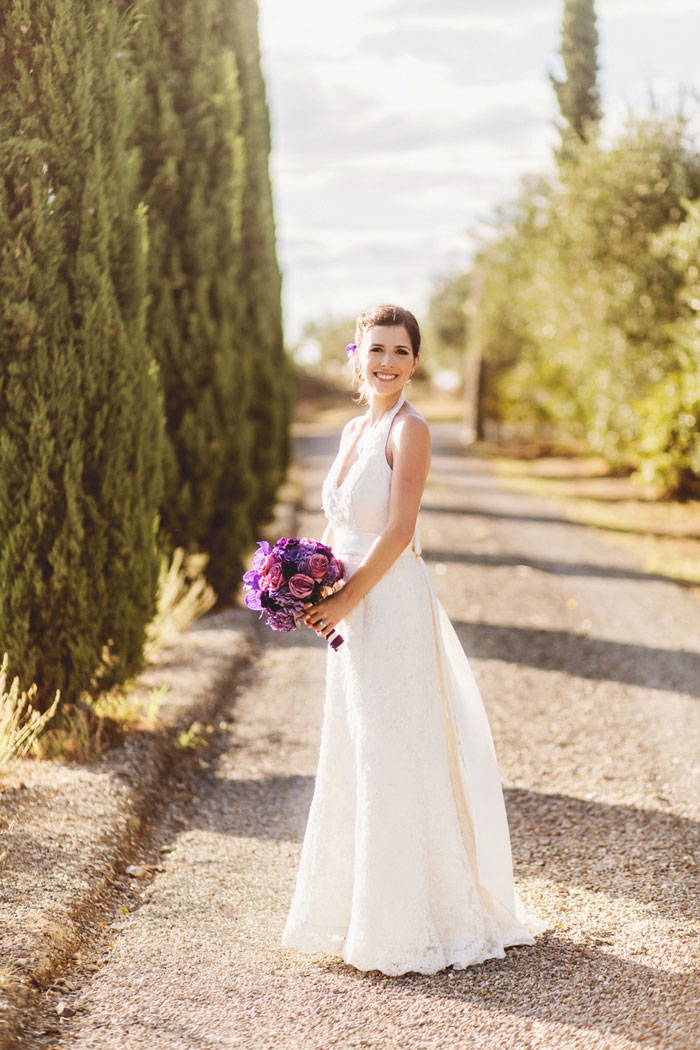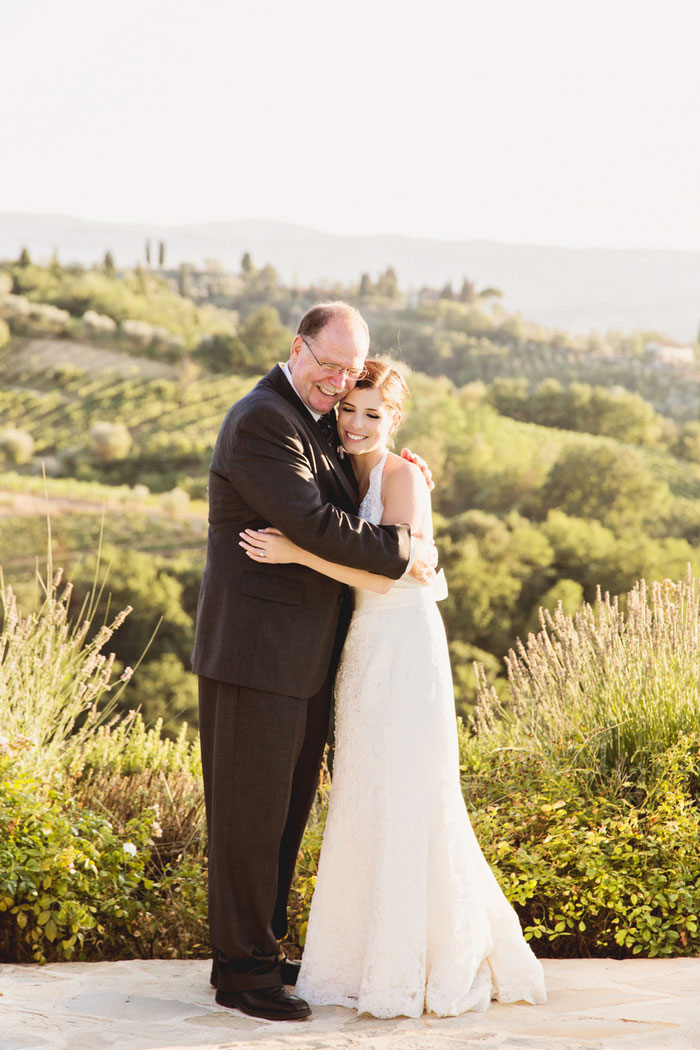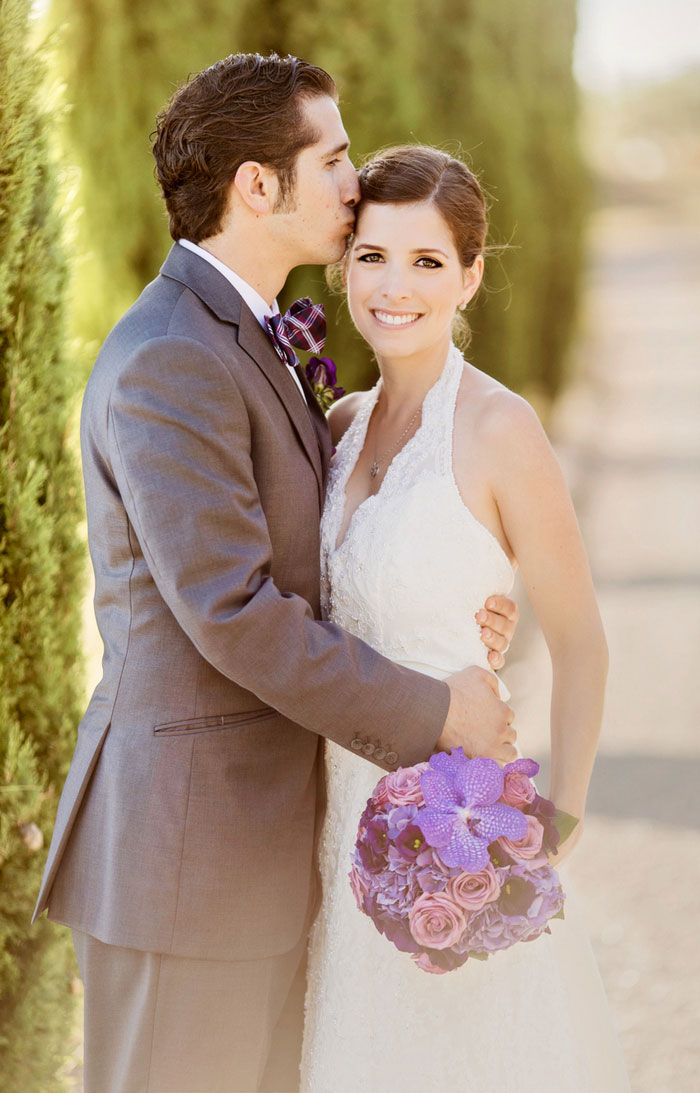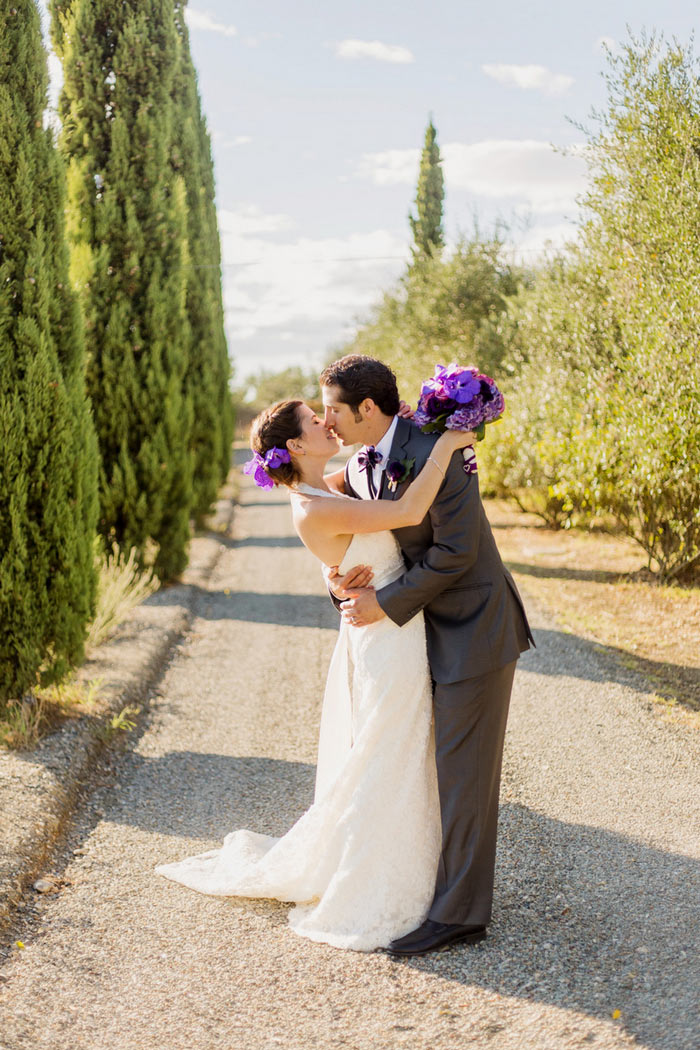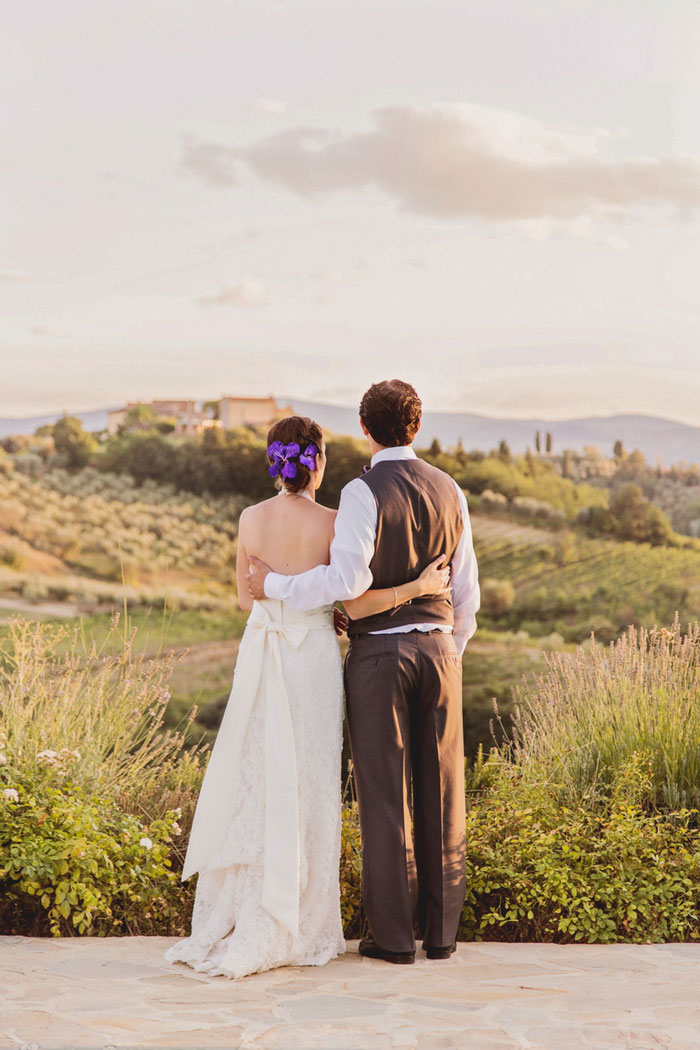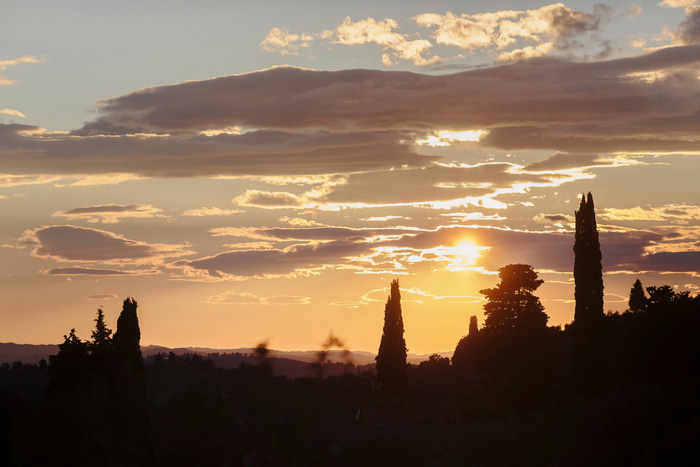 Why did you have an intimate wedding?  
During our 7 years of dating leading up to our engagement, we attended several traditional, 200+ guest weddings. While we always had a great time, as our relationship got more serious, we thought about how our ideal celebration would compare to a traditional wedding reception. We never felt that a big party represented who we are as a couple. A small destination wedding was more our style. We enjoy traveling and having the opportunity to travel with our immediate families to celebrate our union seemed like an impossible dream… only it wasn't impossible!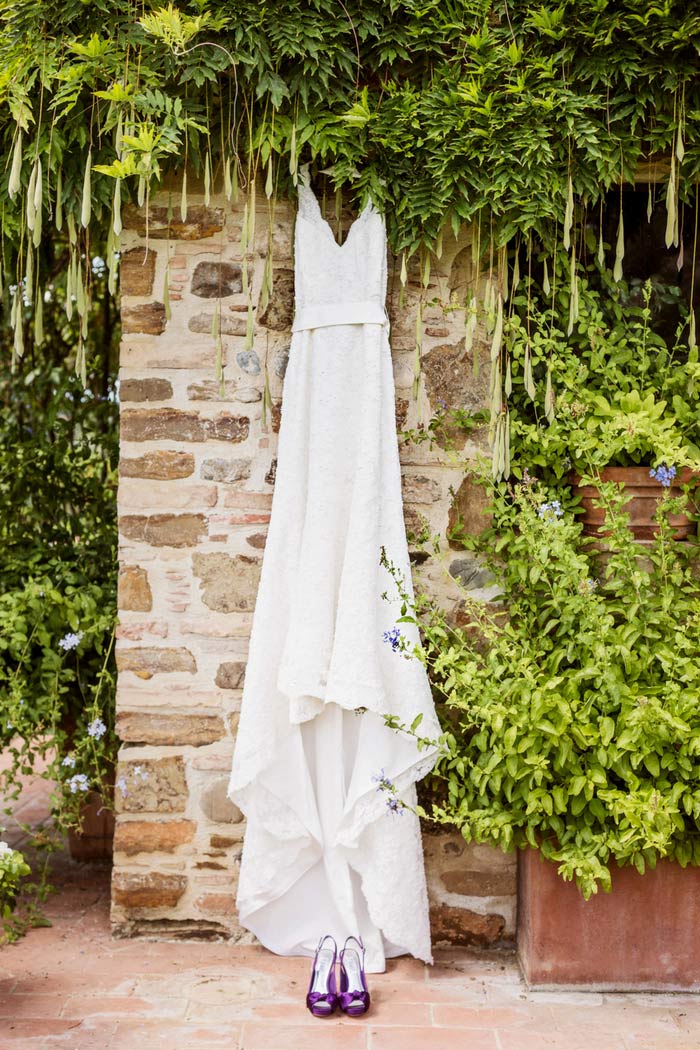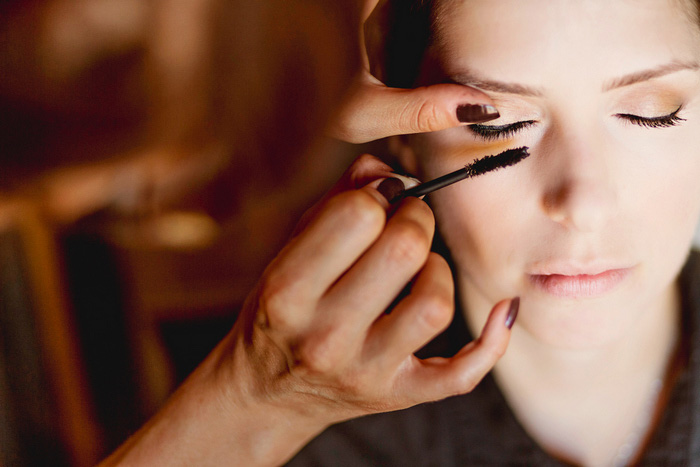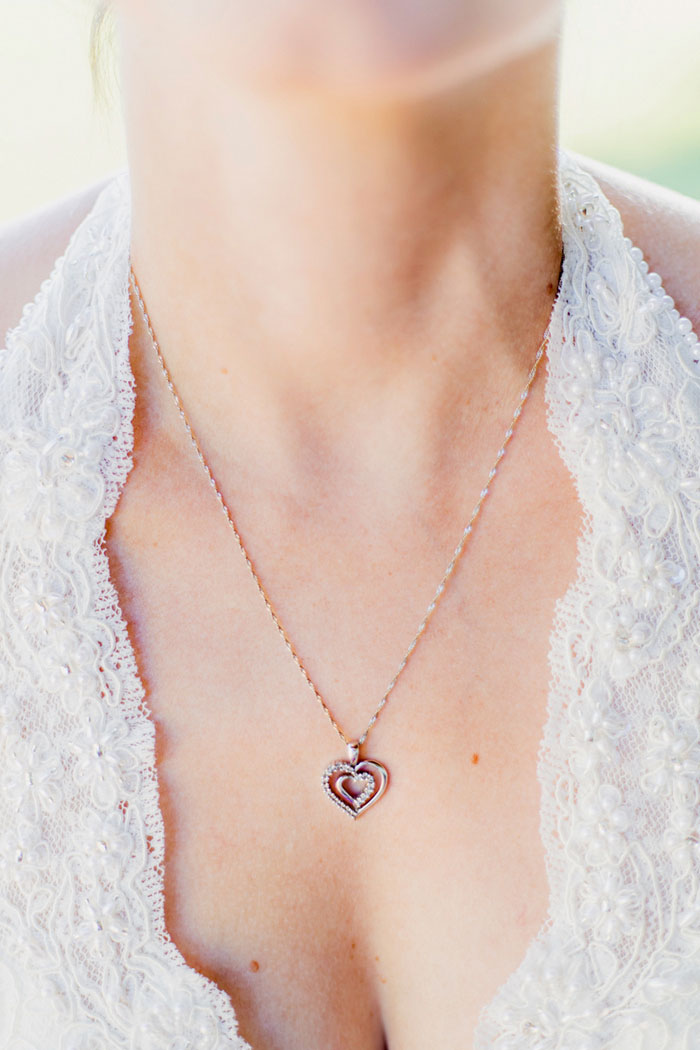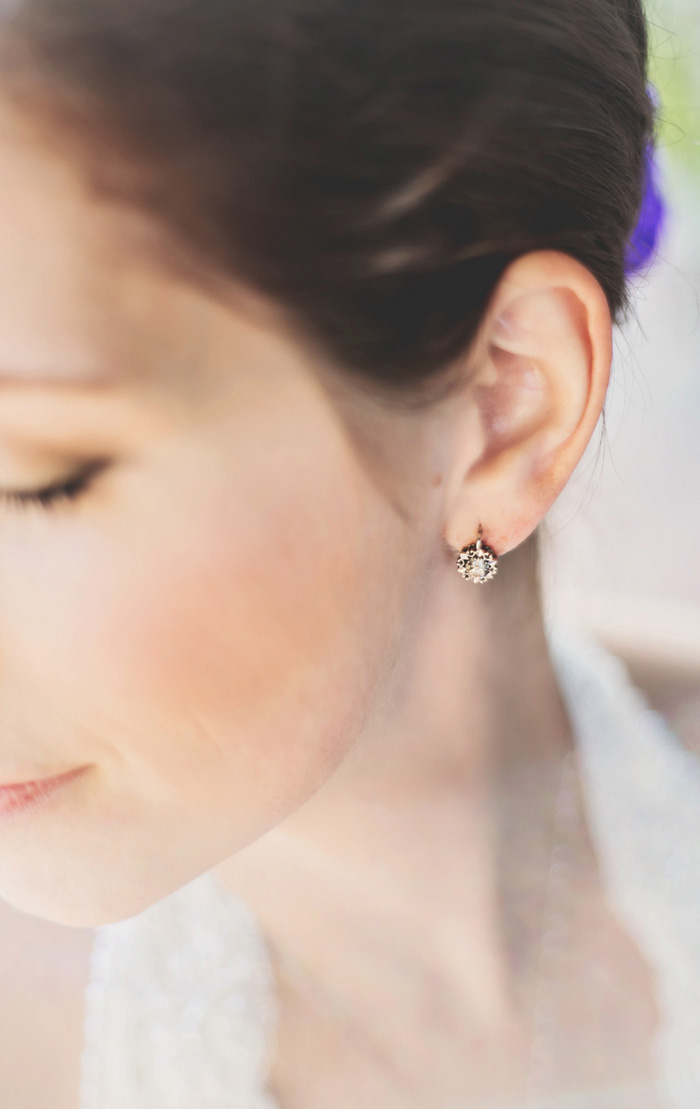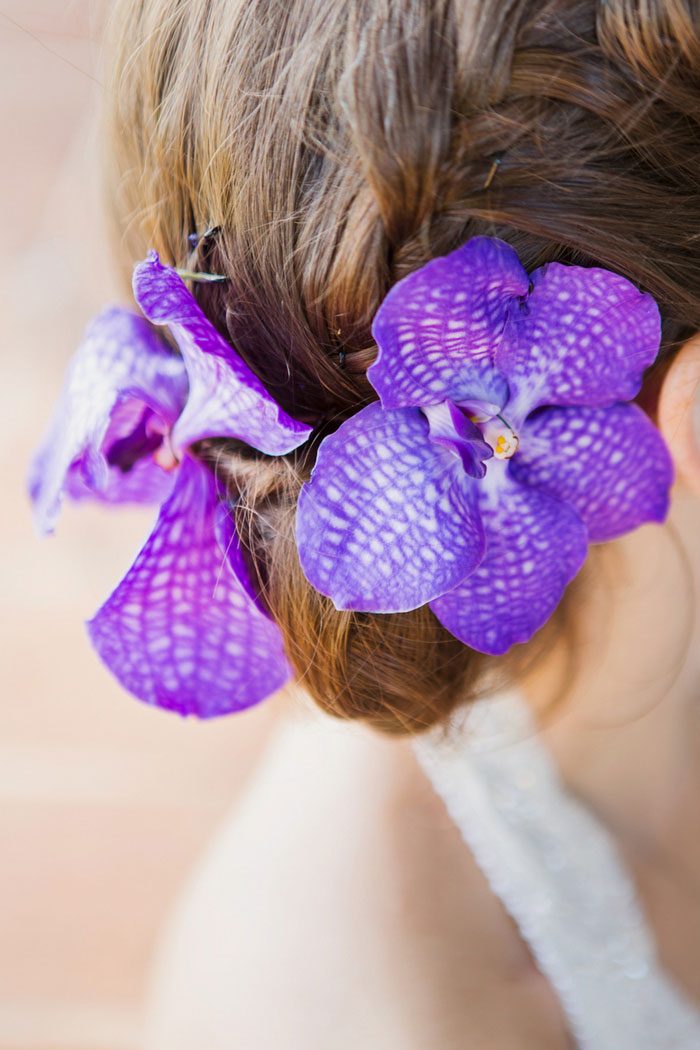 What are some of the challenges that you faced planning an intimate wedding? 
None, our wedding planner was amazing and gave us great recommendations for everything we needed.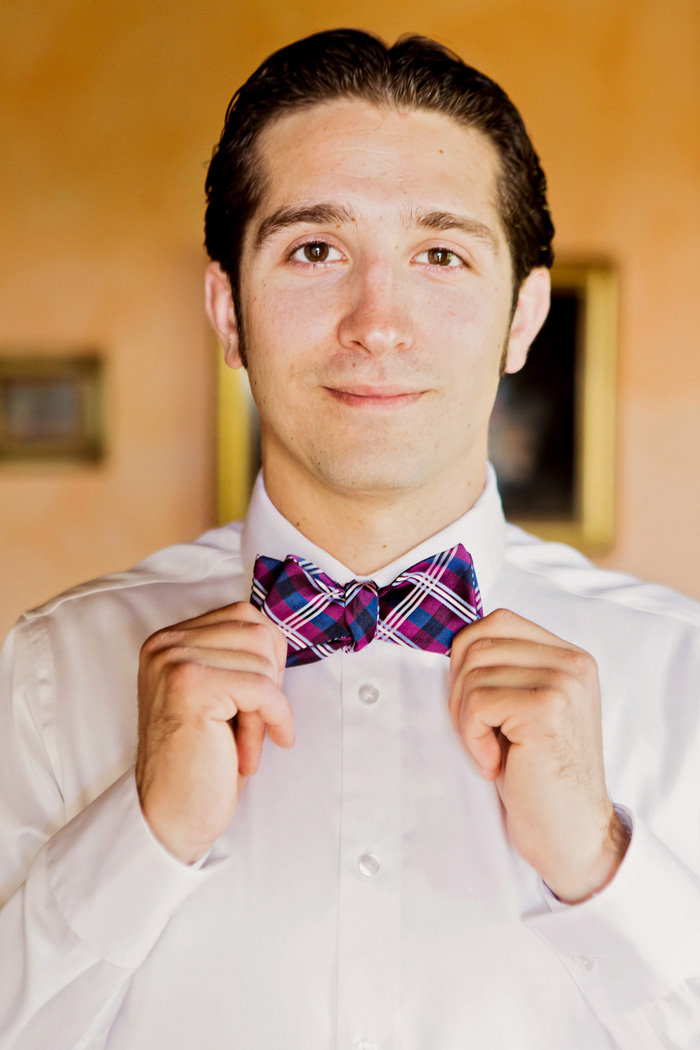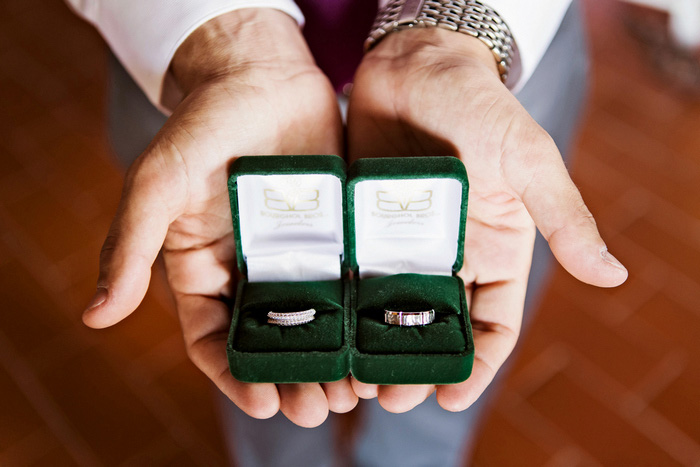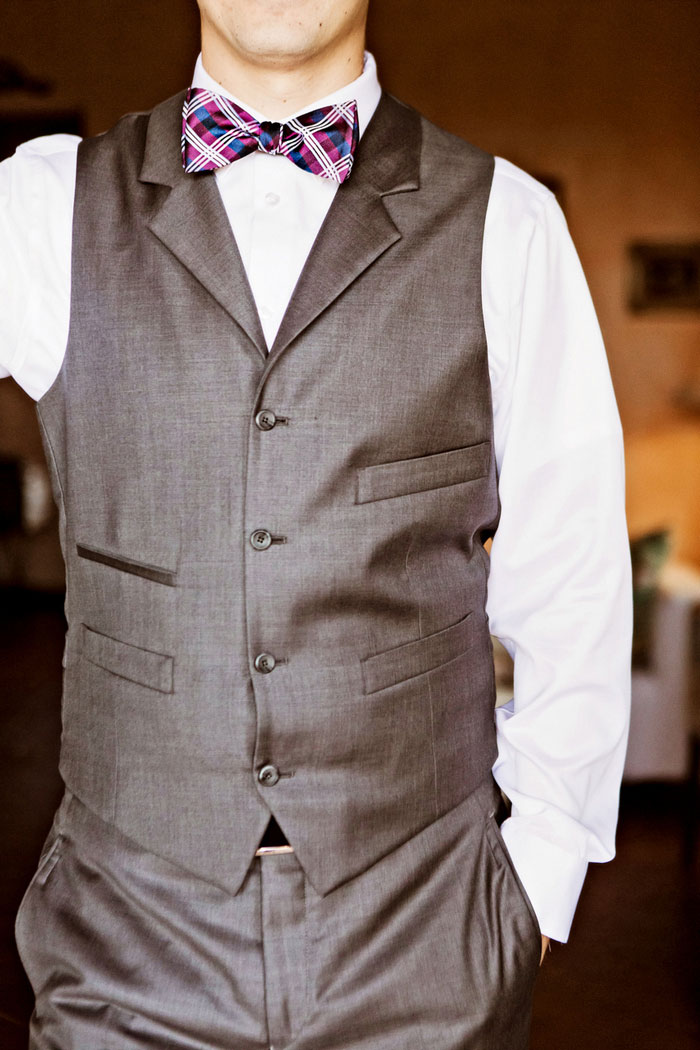 Was it difficult to pare down the guest list?  
We tried to be as fair and practical as possible when considering who to include in our big day. While we would have loved to have our extended families and our closest friends by our sides that day, that just was not a sensible option for a Tuscan wedding. We decided to include immediate family and grandparents only. We had a few additional guests that were carefully considered, one of which was Jared's cousin who lives in Italy. We couldn't have our dream Italian wedding a couple hours away from his home and leave him off the list.  Generally, everyone understood the boundaries and respected our wishes, as they appreciated the difficulties involved in planning an intimate, destination wedding.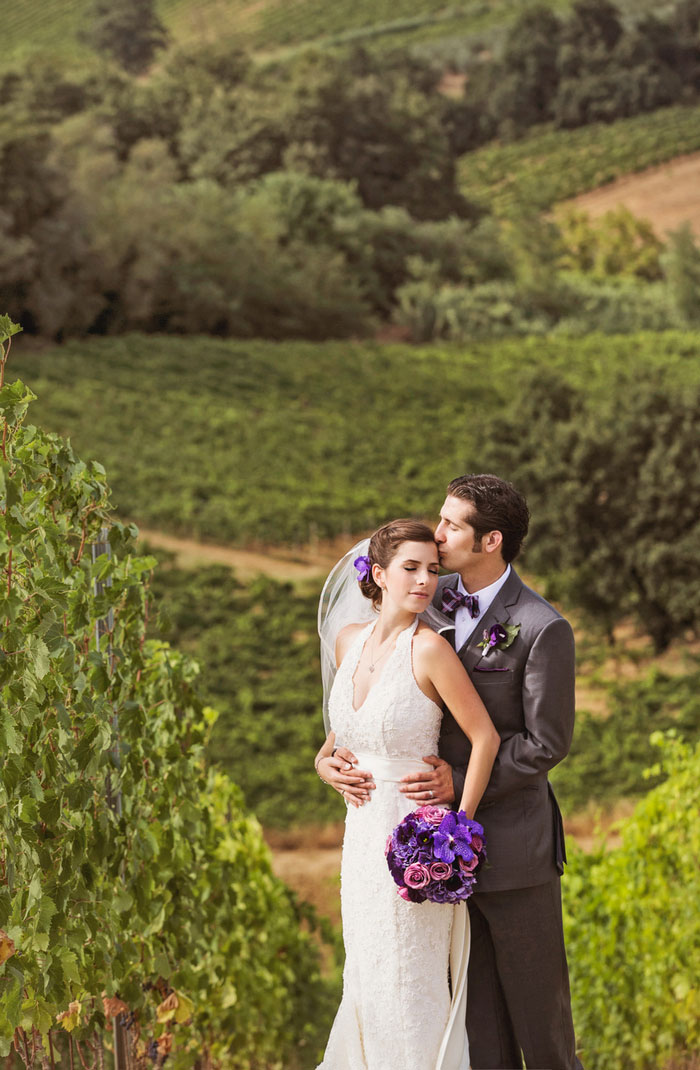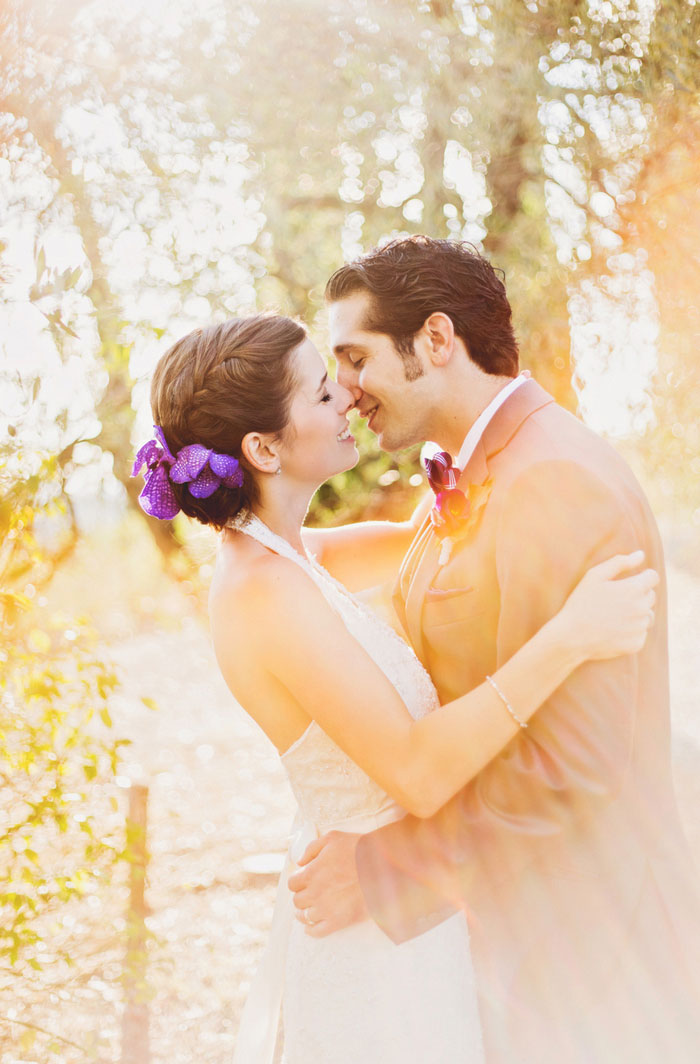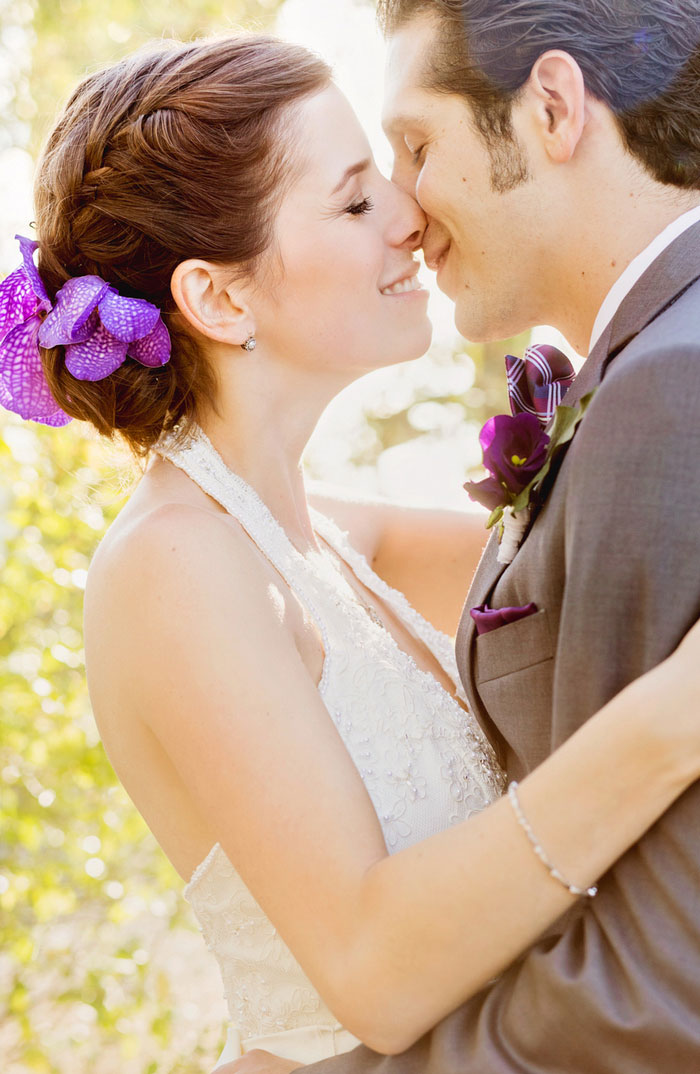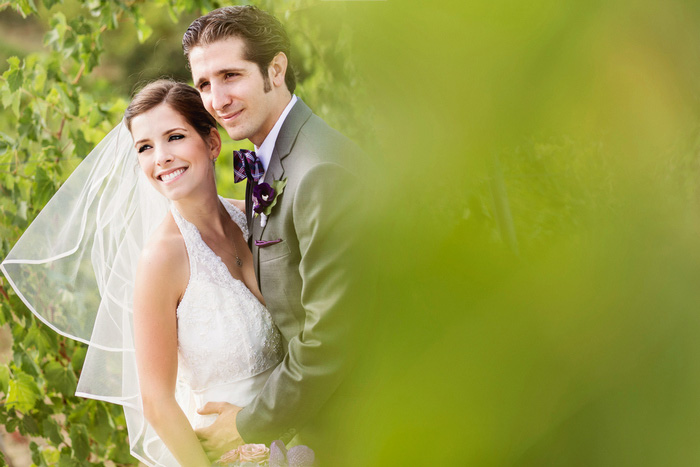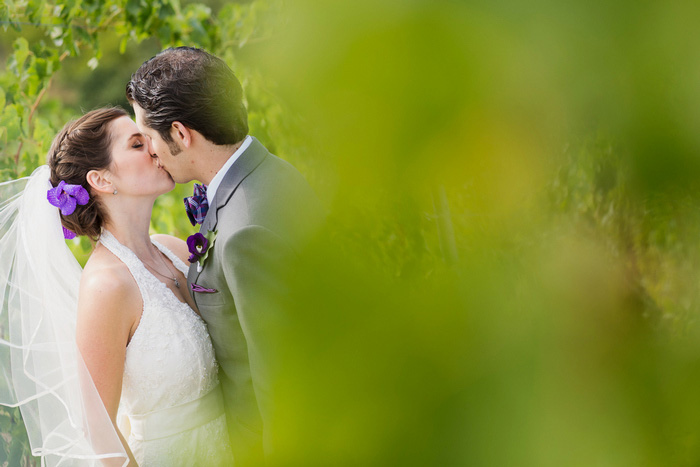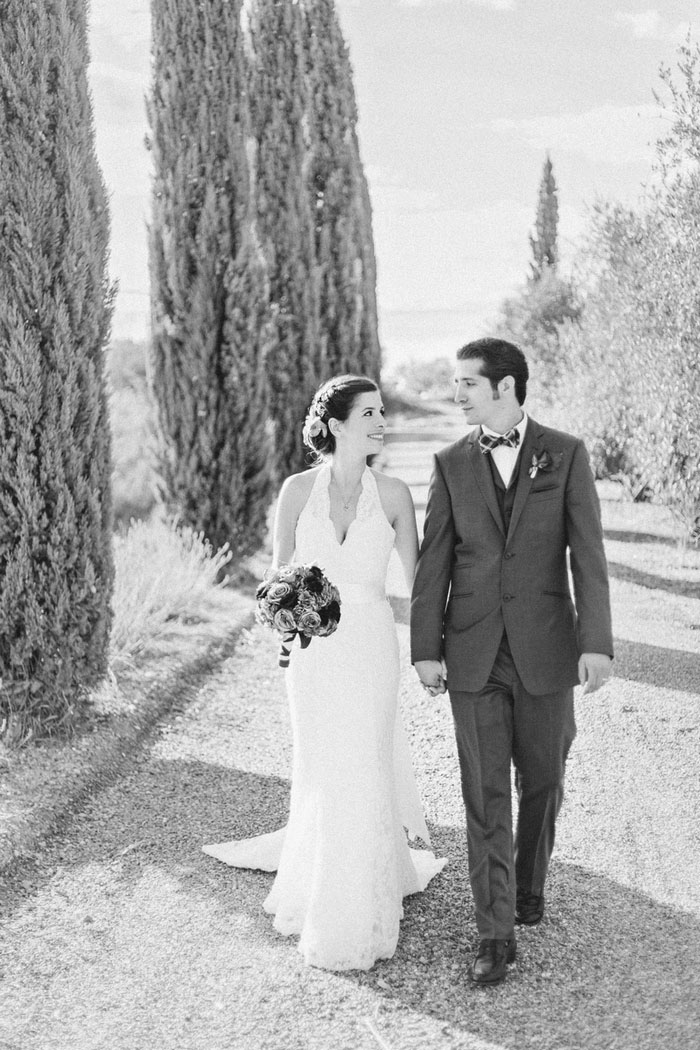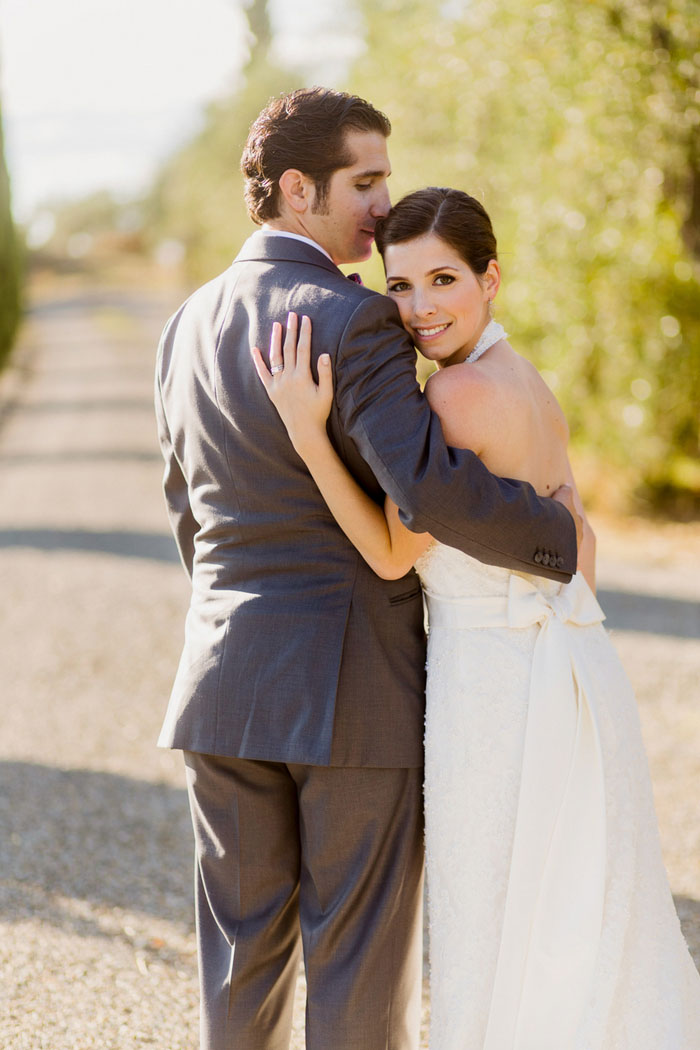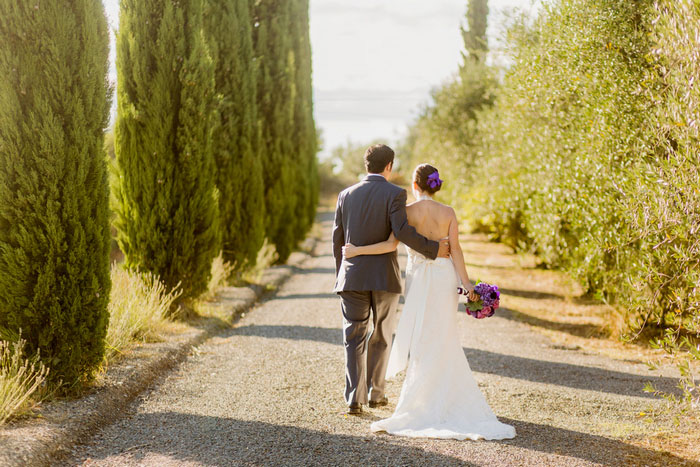 Did you have any 'issues' with the small guest list from friends and family? If so, how did you address them?  
We did not struggle too much with the guest list for our destination wedding; however, some of our family would have liked to extend the invite to celebrate with the rest of our extended family and friends. As a compromise, we decided to do a low key barbecue celebration when we got home from Italy. No wedding dress, no first dance, no cake cutting; just a chance to catch up with everyone and share our experiences.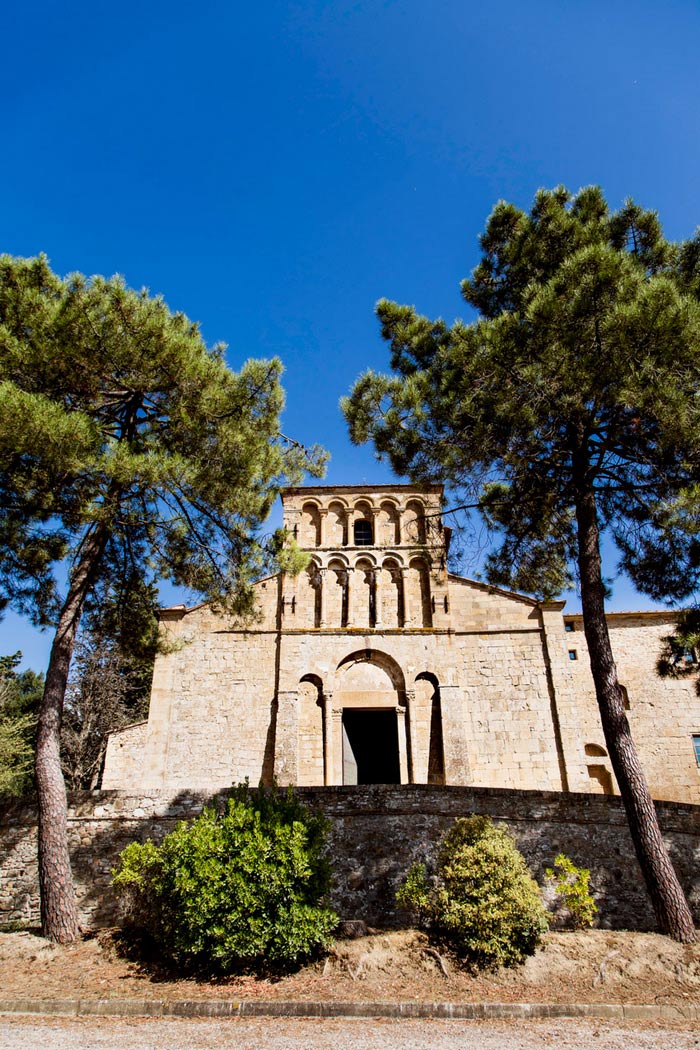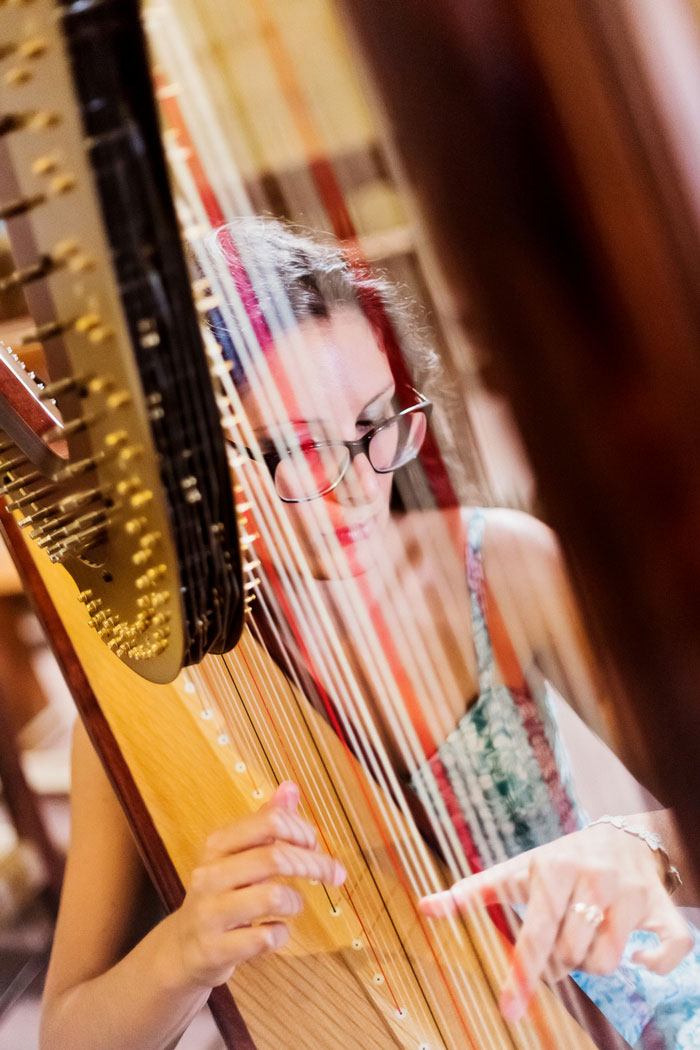 What were the highlights of the ceremony? 
The ceremony was held at Santa Maria Assunta a Chianni, a church that dates  back to the 12th century! It was a beautiful ceremony officiated by Father Brian Lowery. We had a harpist for the music, our flowers were beautifully placed around the church, and the details of the church were breathtaking.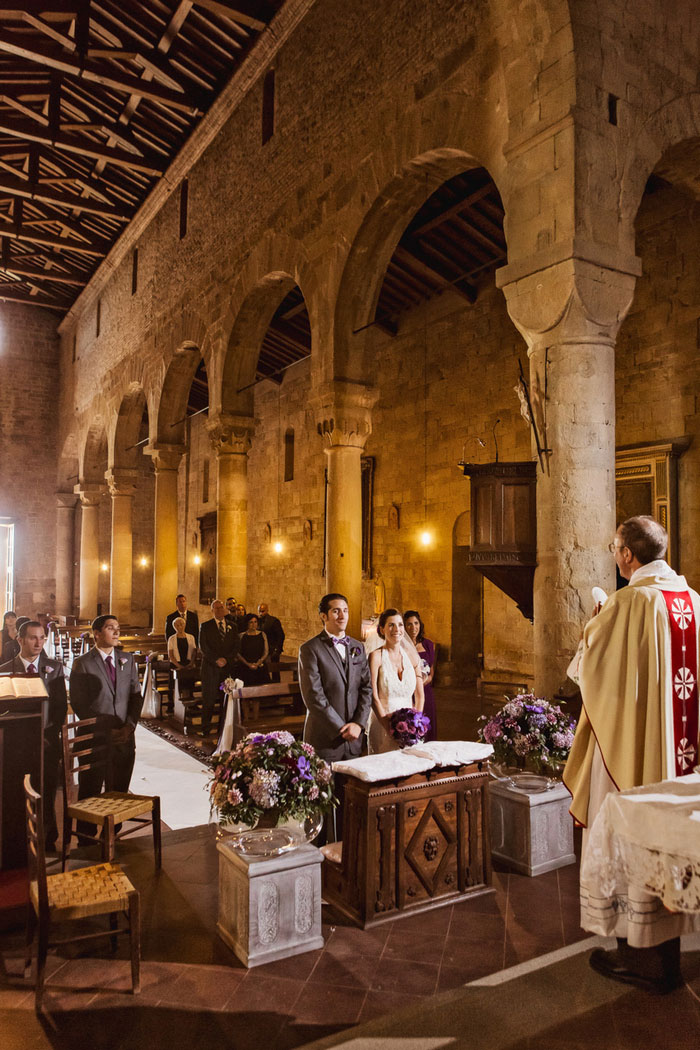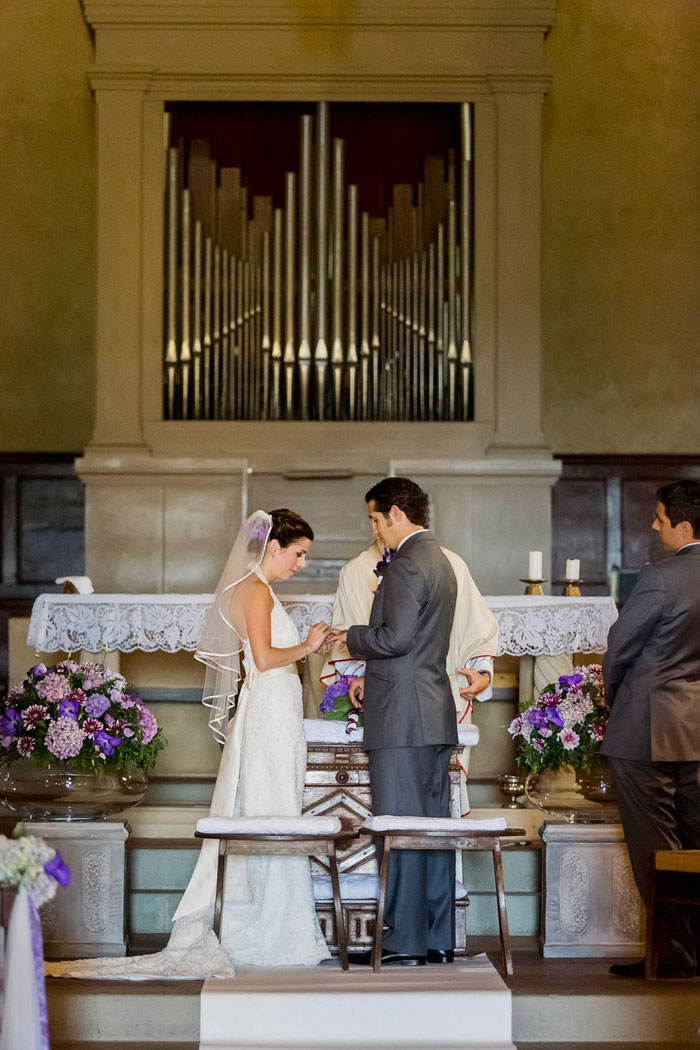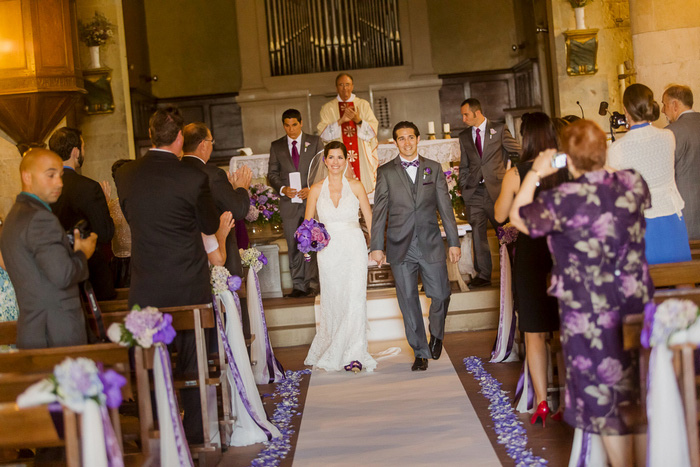 What were the highlights of the reception? 
Many people think of an intimate wedding and feel that it would be more calm and restrained, but that was not the case. We had an amazing cocktail hour by the pool with tons of delicious food and our signature drink, followed by an elegant sit down dinner under the setting sun, ending with an intense night of dancing under the stars! The DJ kept the music upbeat and the party was going strong until 1am!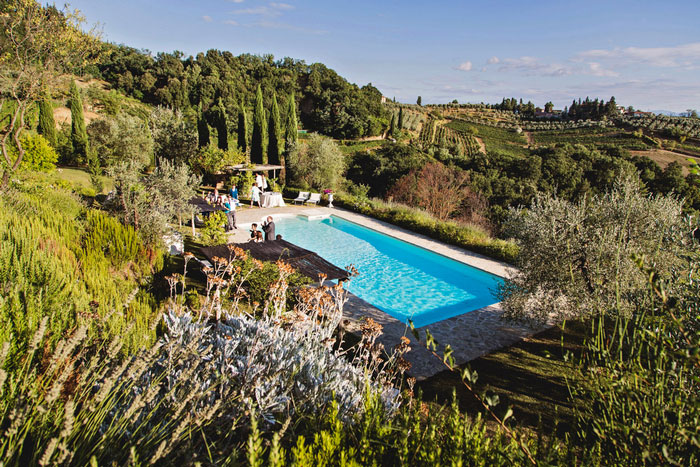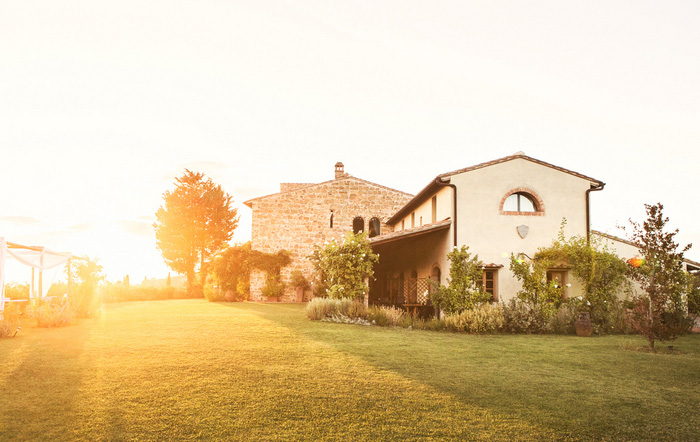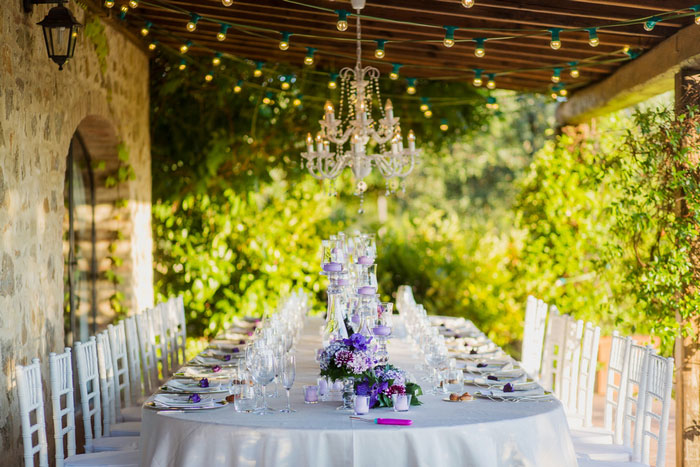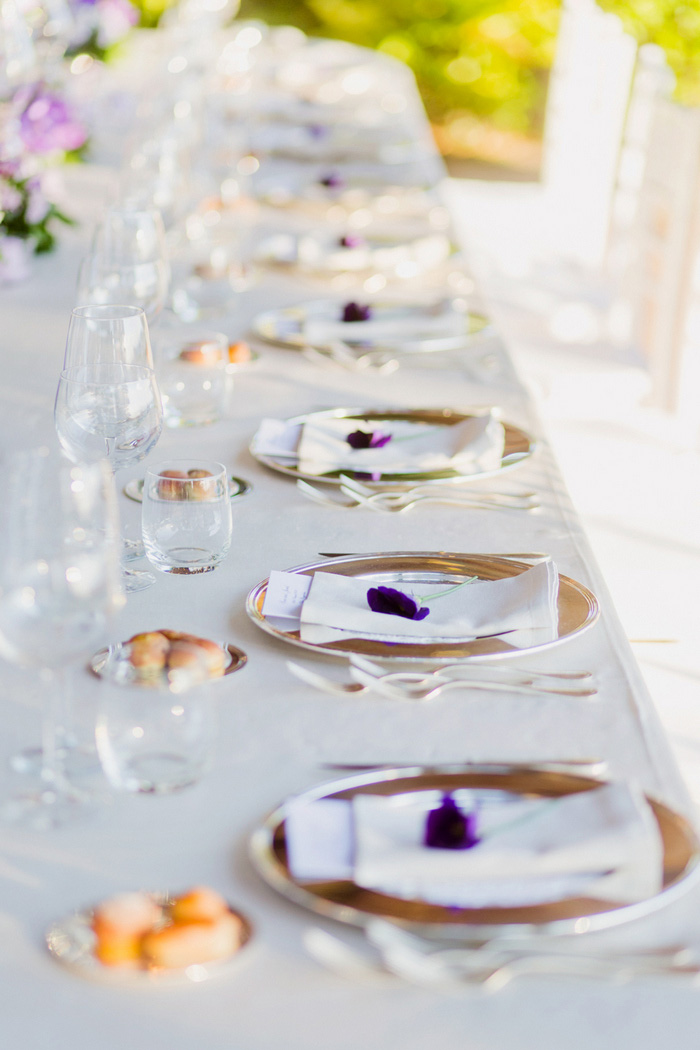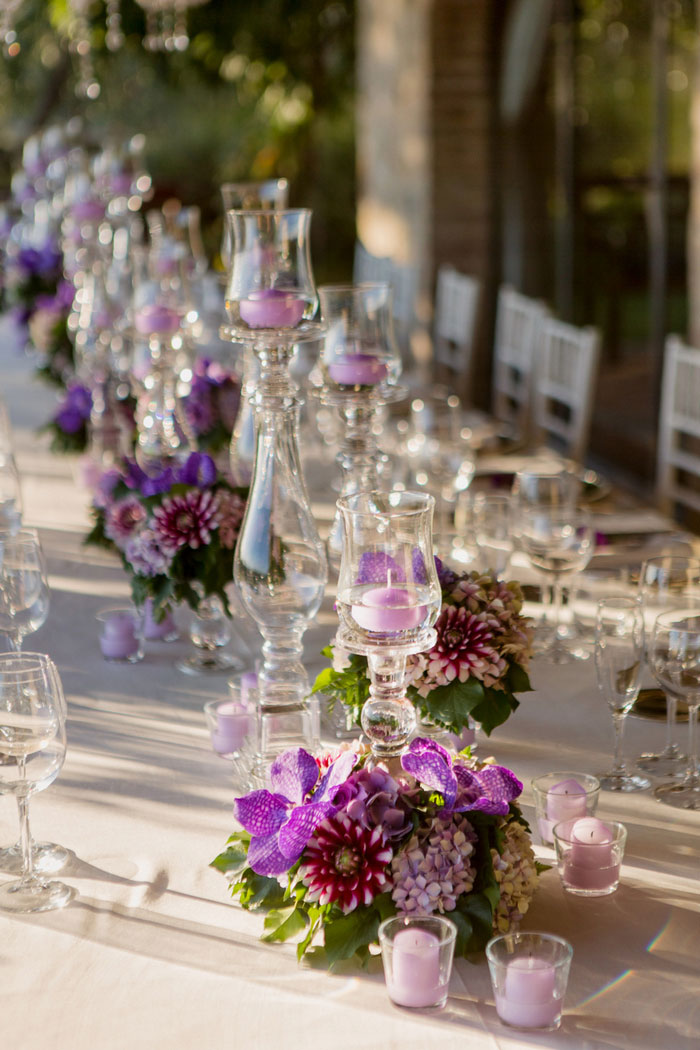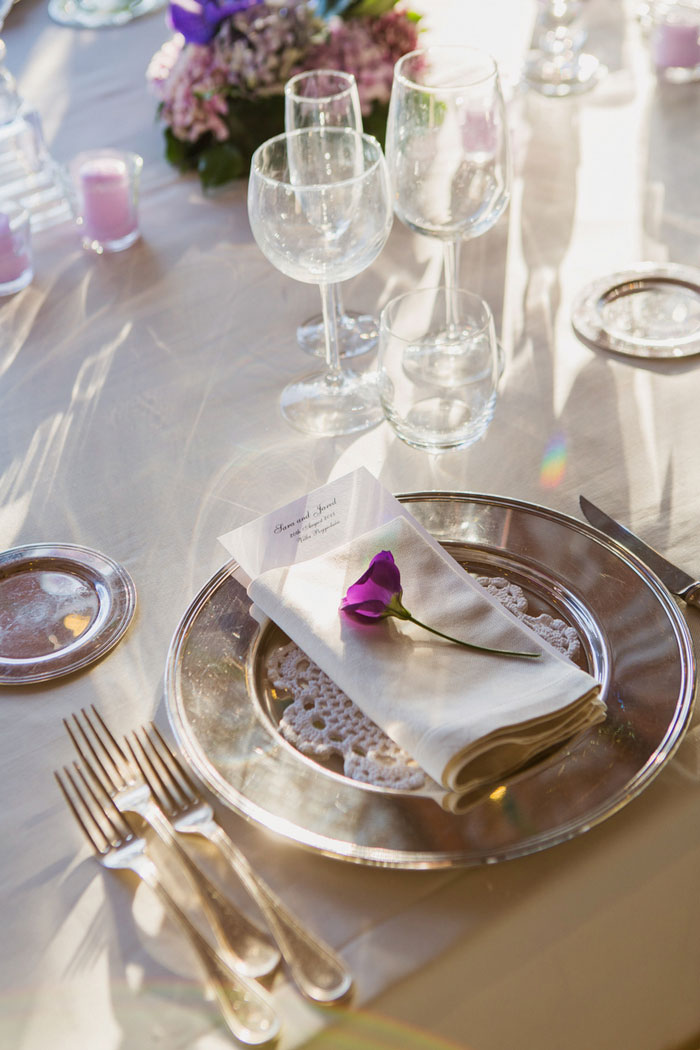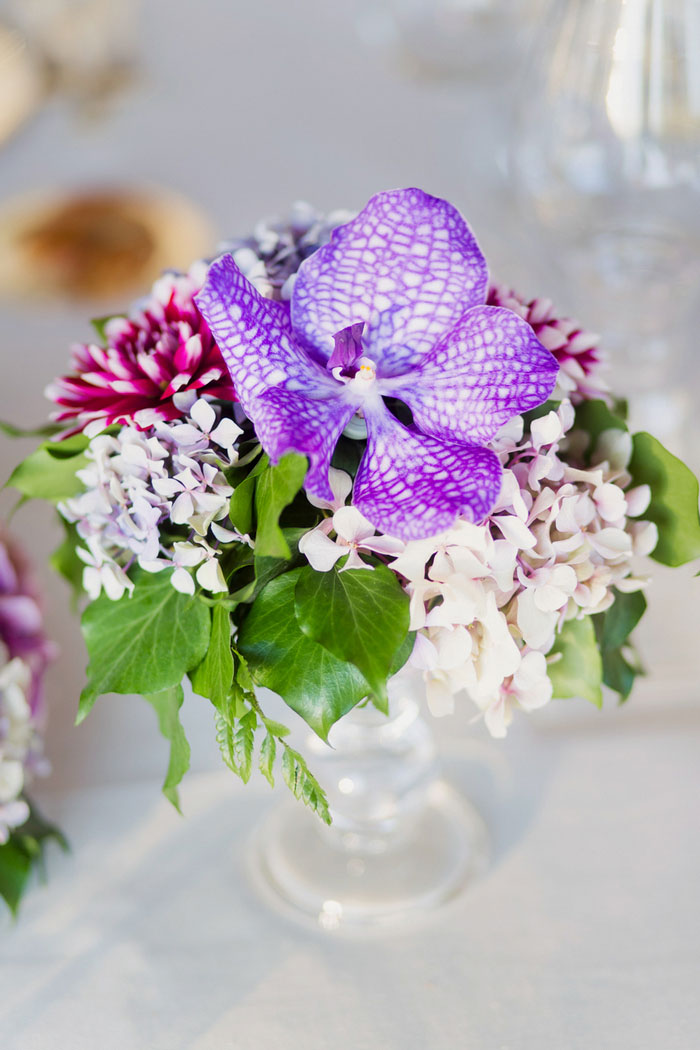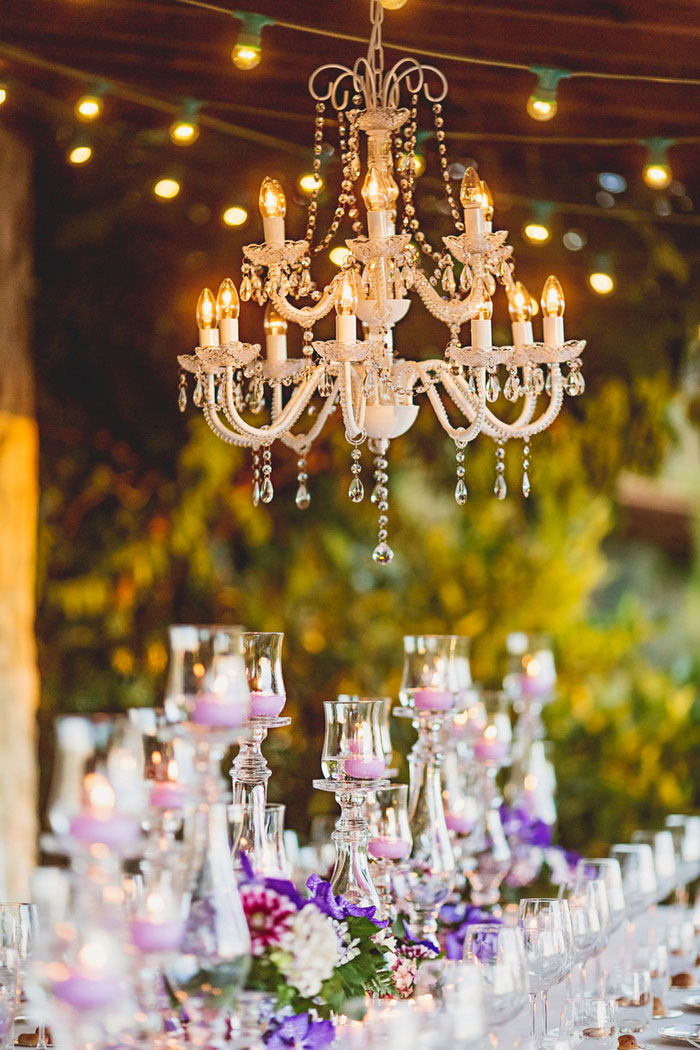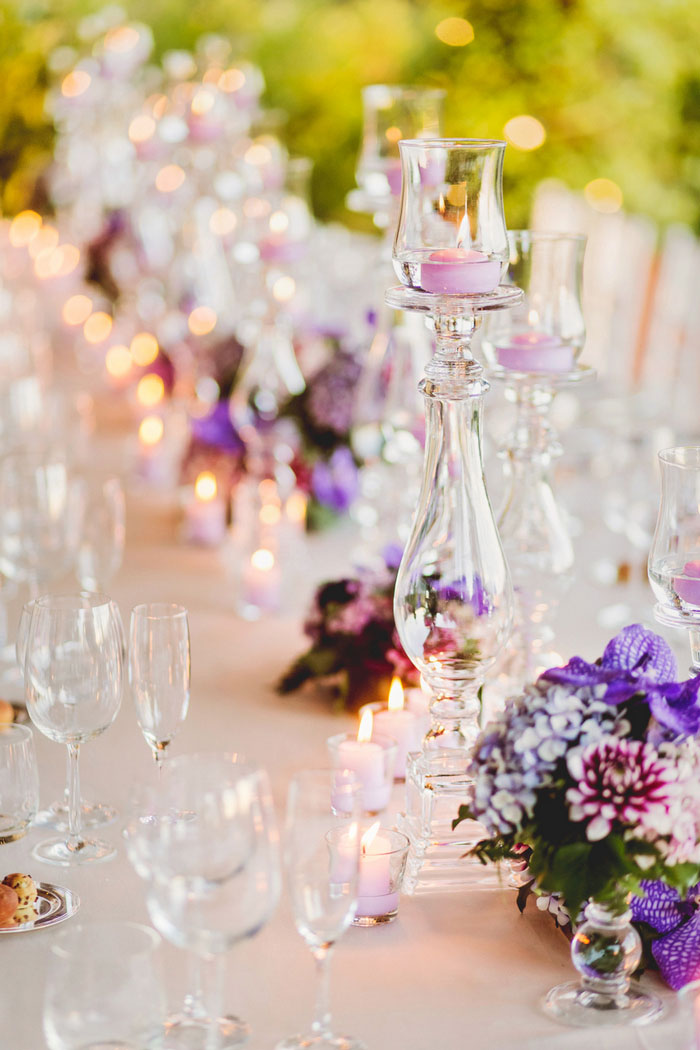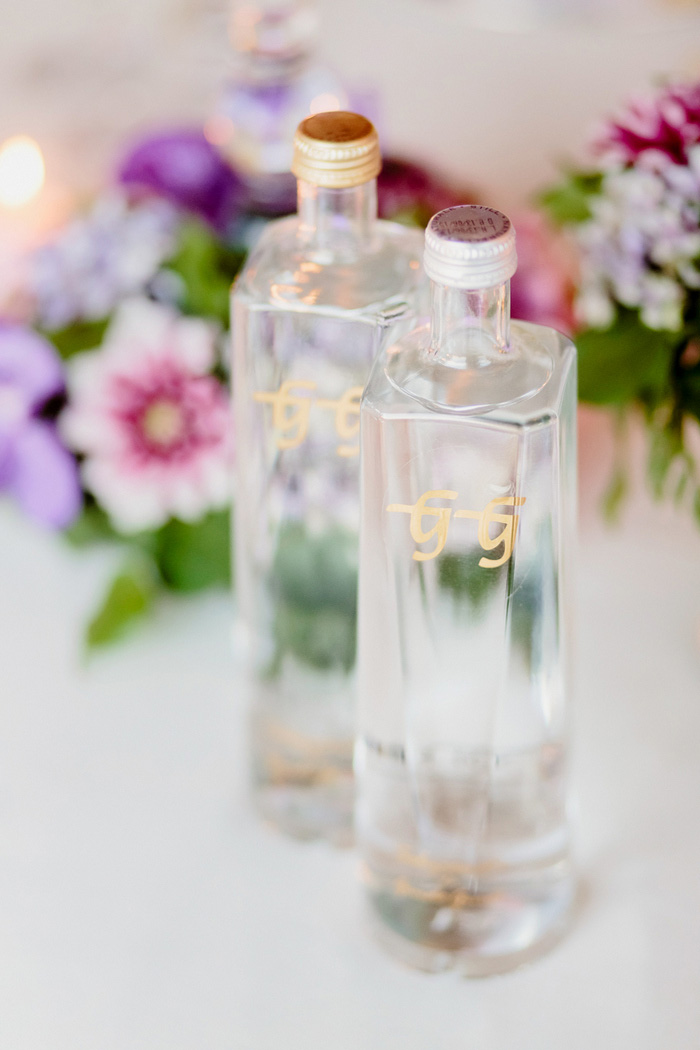 What was the best thing about having an intimate wedding? 
I think the best thing about having an intimate wedding was being able to enjoy the entire day without spending the entire time catching up with each guest. We have special memories with all of our guests at different points throughout the day that came naturally; nothing was forced. The focus was our marriage and our families, and that is what we feel is most important and is often overlooked when planning a bigger, traditional wedding.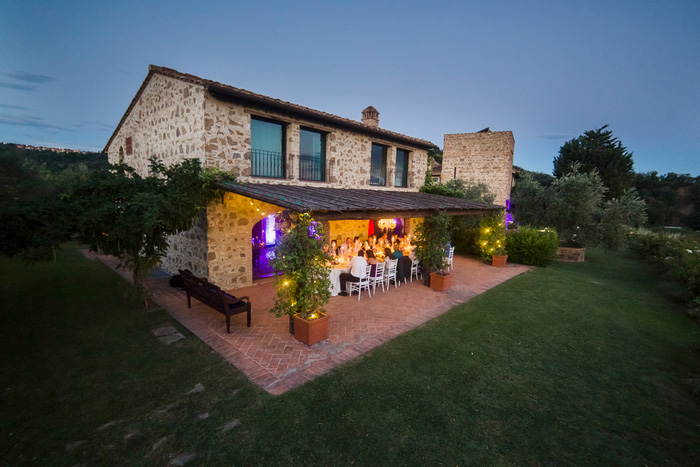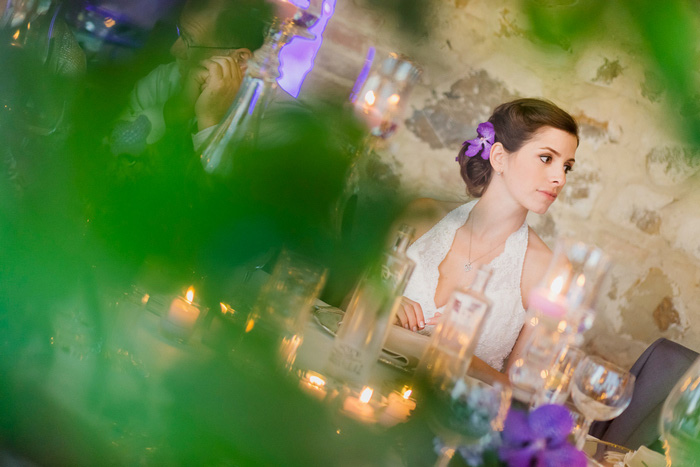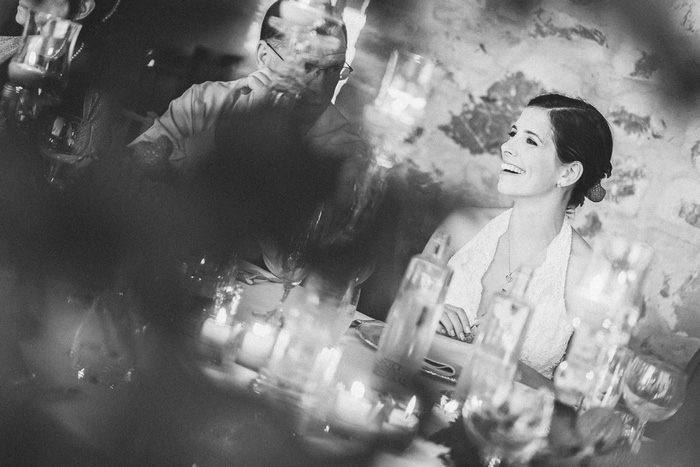 What advice do you have for couples who are considering an intimate wedding?  
Consider what your marriage means to you as a couple and make that your focus. It is quite easy to get caught up in the hype of planning a big party and neglect the reason why you are planning the party. My advice would be to discuss what you envision for your wedding with your partner only and do not request opinions from family, as that often complicates things. Once you've made a decision that works best for you and your partner, present your final decision to your families and stress how important it is to you that they respect what you've decided.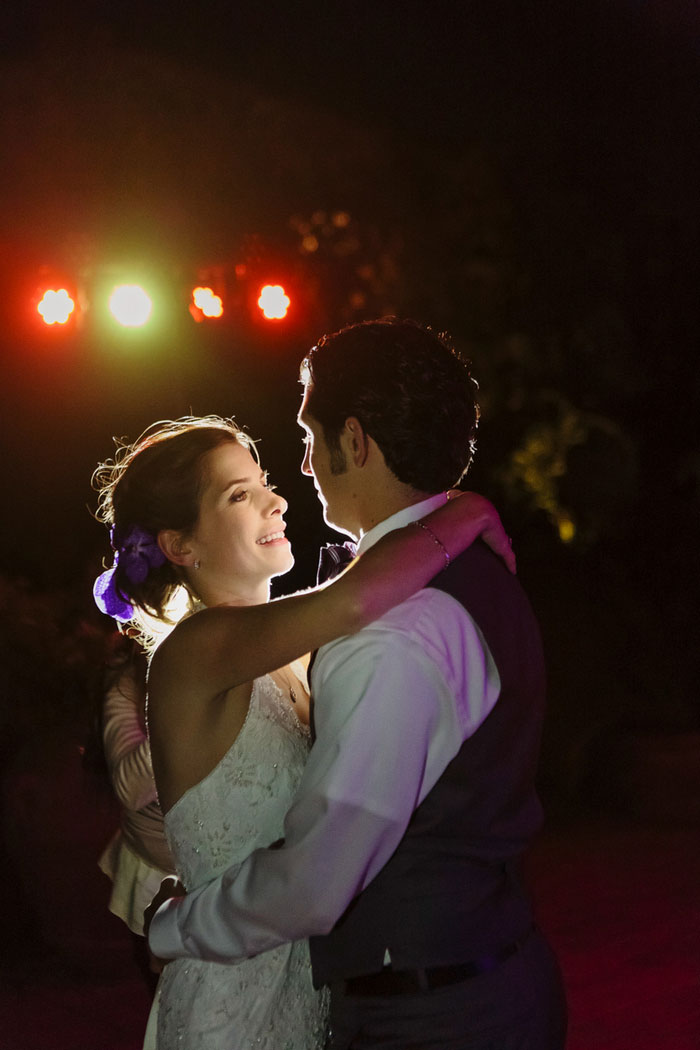 Vendors:
Wedding Planner: Ilaria Menichetti
Photographer: Facibeni Fotografia 
Caterer: Guido Guidi 
Music: Simone Alinari  
Flowers: Il Giardino delle Fate 
Hair/Makeup: Silvia Gerzeli