Wanting a unique and stress-free wedding experience, Jonathan and Katie opted for a Paris elopement over a traditional wedding. They considered bringing their friends along, but ultimately decided to keep things as private as possible, inviting only immediate family members to join them. Despite the cold temperatures and drizzling rain, the couple could not have asked for a more magical and memorable wedding day.
A huge thank you to Tala Nicole Photography for capturing their beautiful day in Paris and sharing it with us!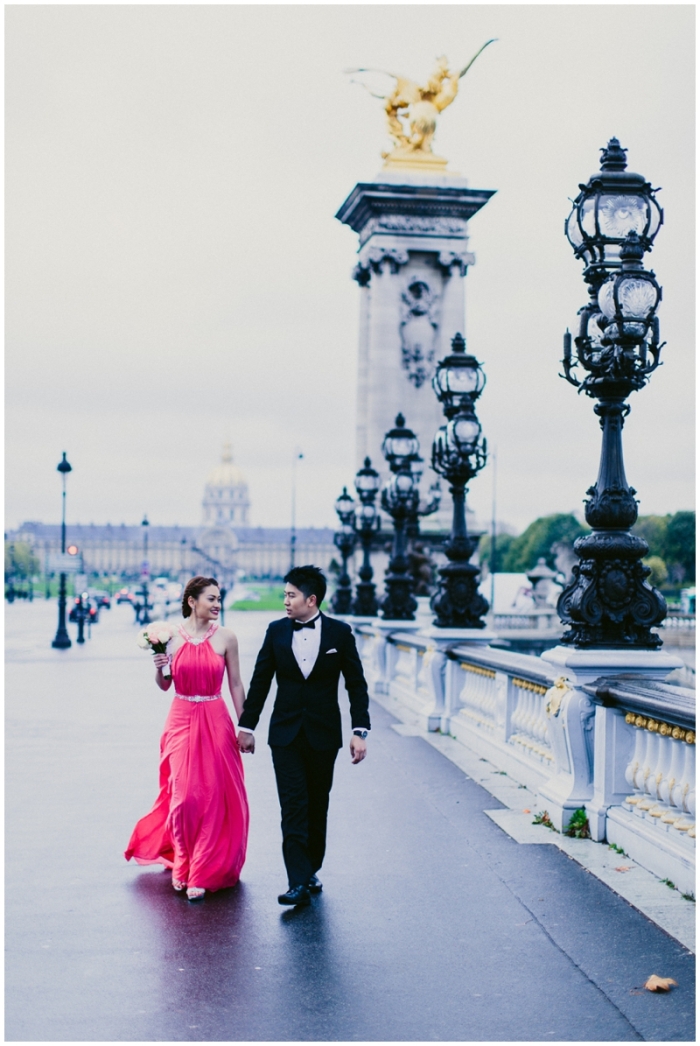 Jonathan & Katie
Paris, France
Wedding Date: November 21, 2014
Number of Guests: 6 (family only)
Wedding Cost: $3,000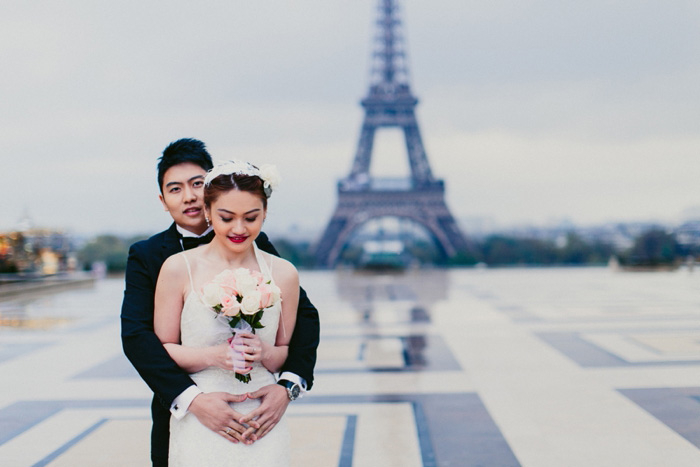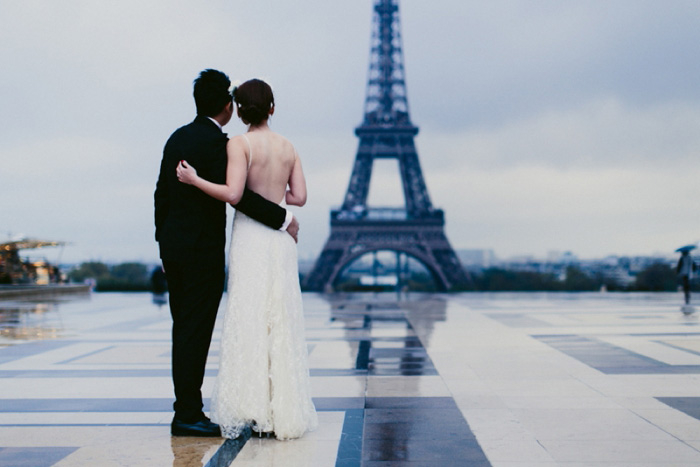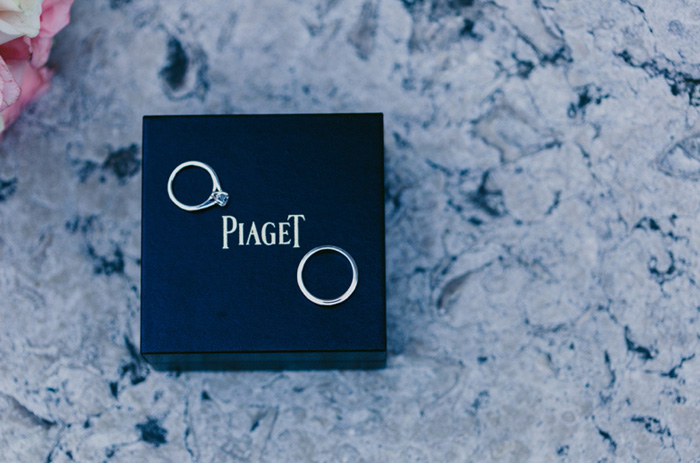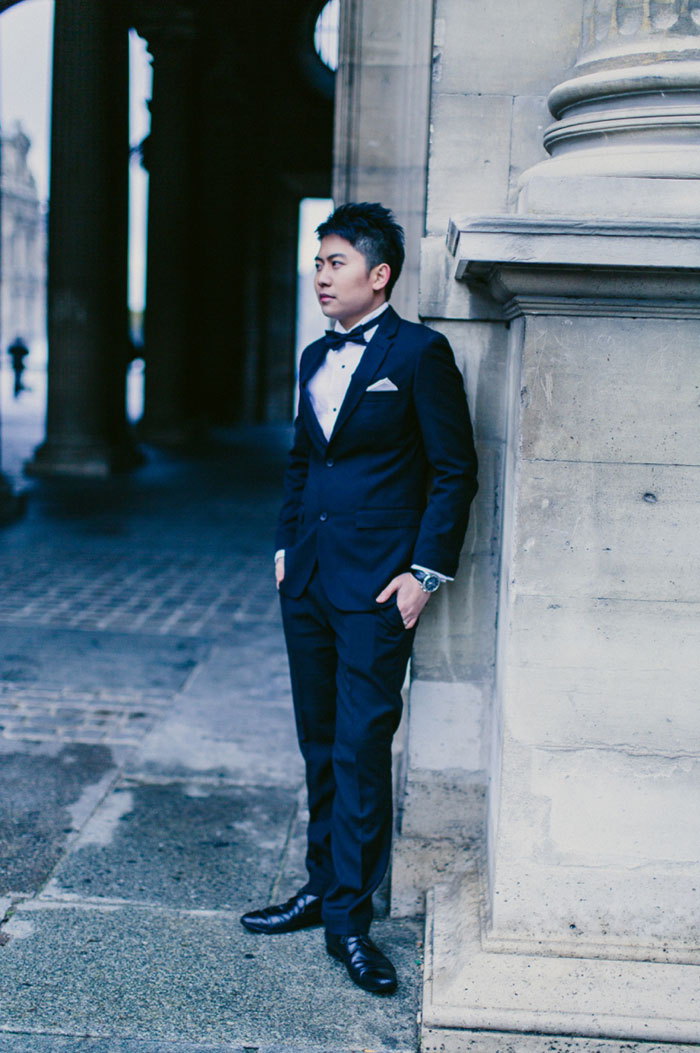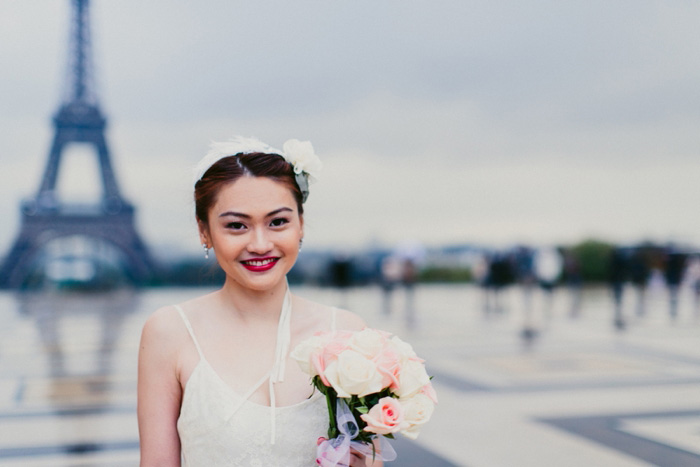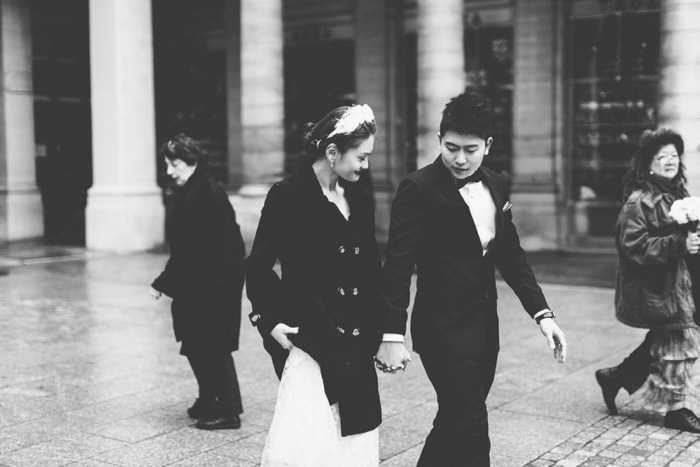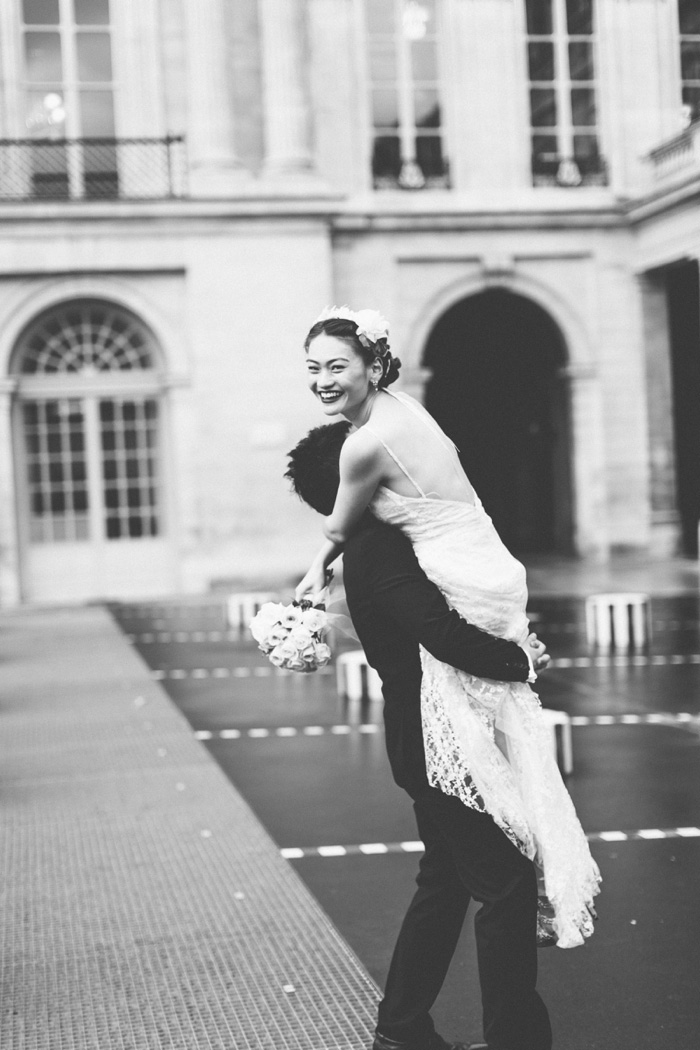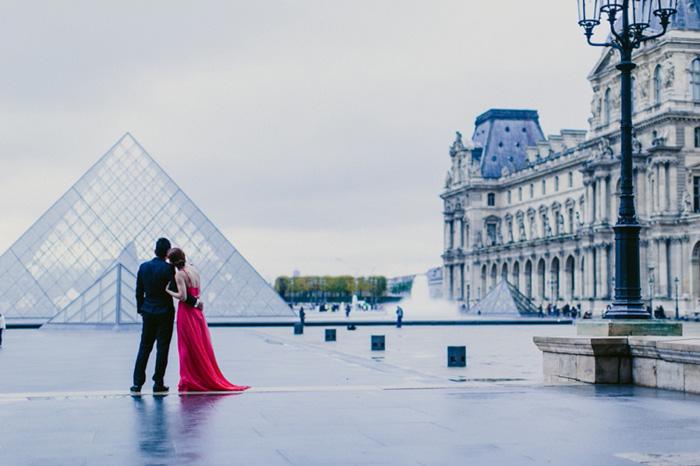 Why did you have an intimate wedding?
We wanted our wedding to be different and meaningful. Unlike a traditional wedding, an intimate wedding is stress-free and easy, and the planning involved is minimal.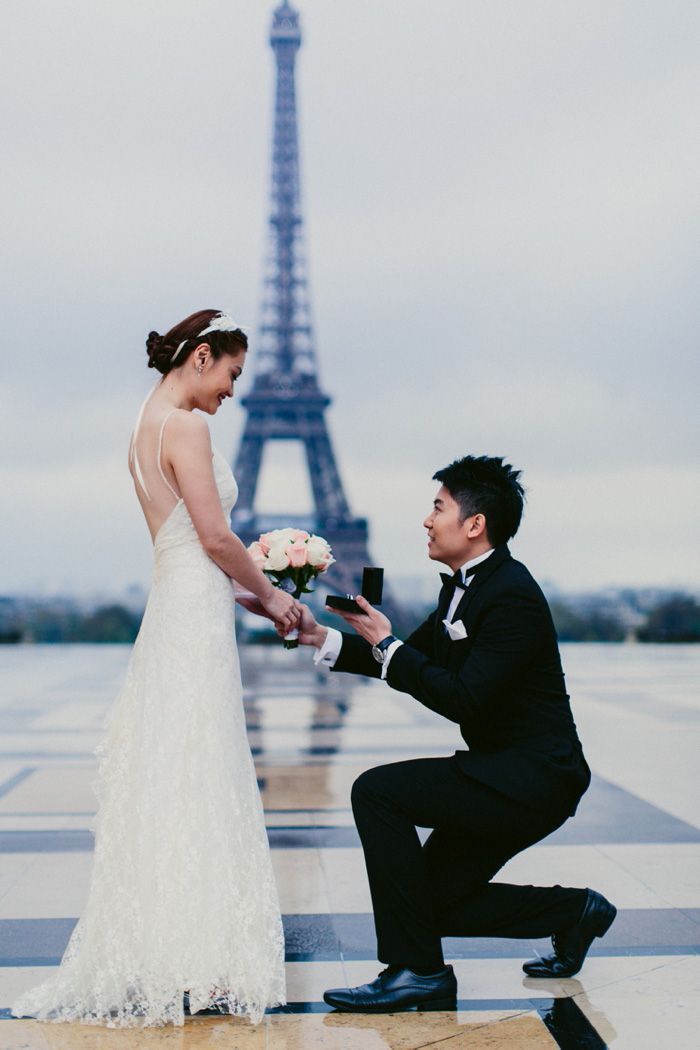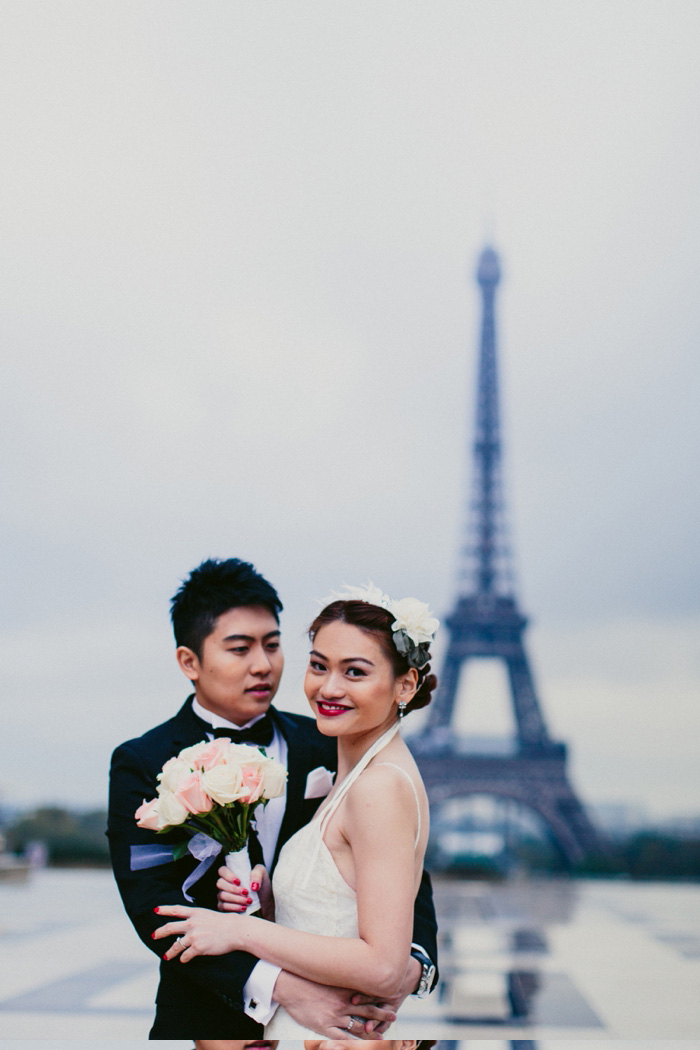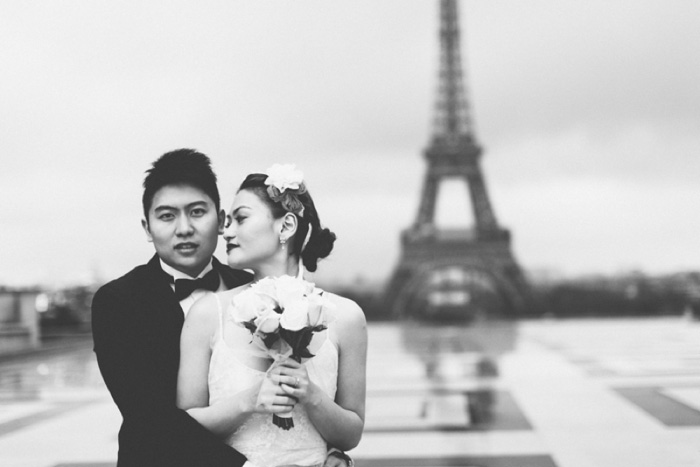 What are some of the challenges that you faced planning an intimate wedding?
The culture difference, language barrier, transportation, and hotel accommodation were all challenging. I had a hard time choosing the bride's bouquet from the local florist due to the language barrier, but I was lucky enough to meet some friendly people in the city who helped translate my request to the local florist.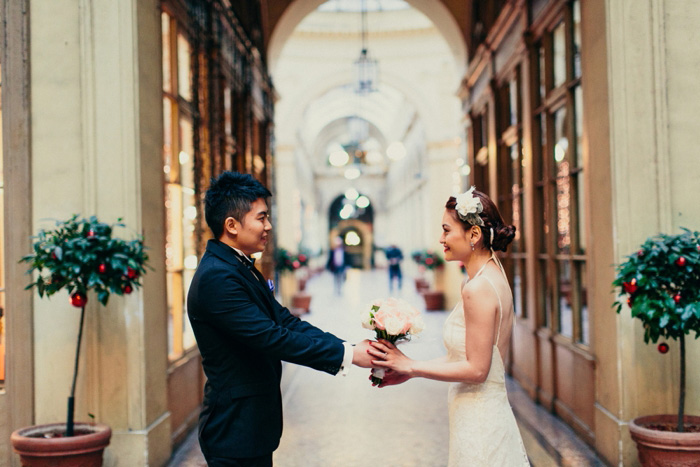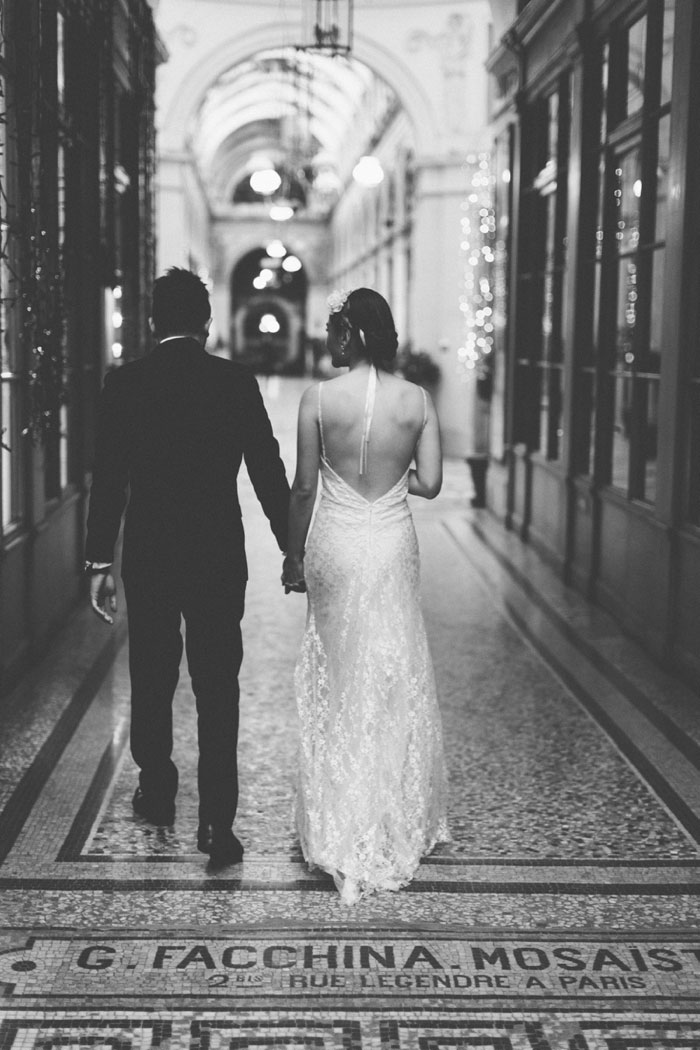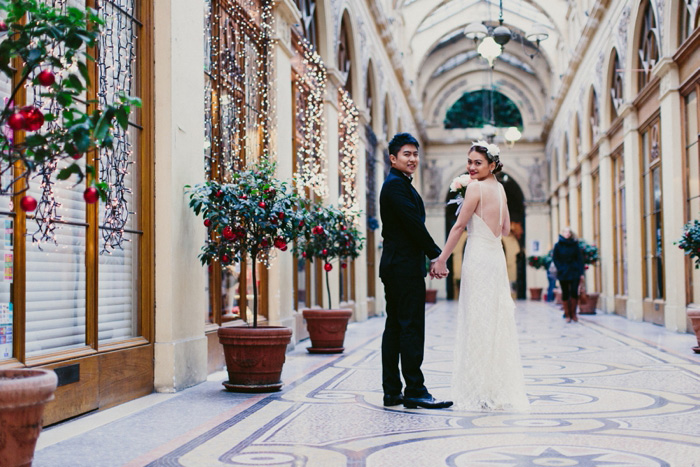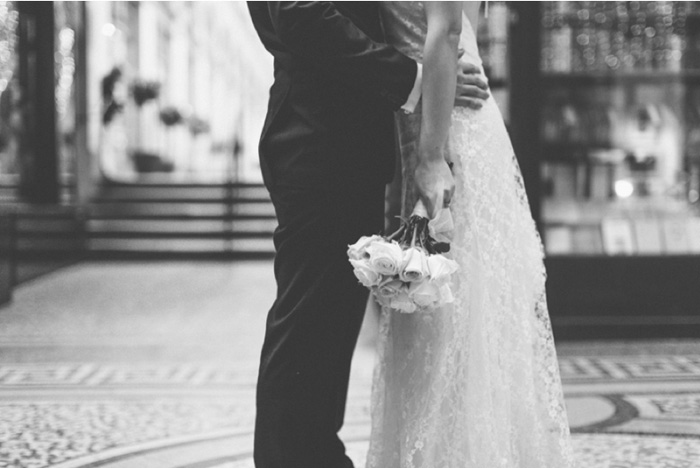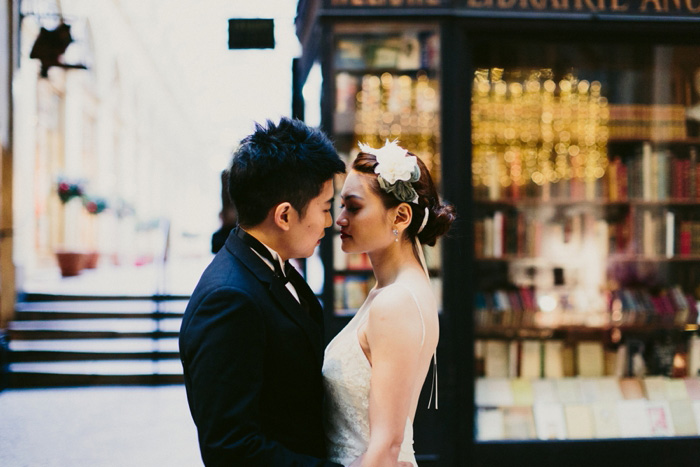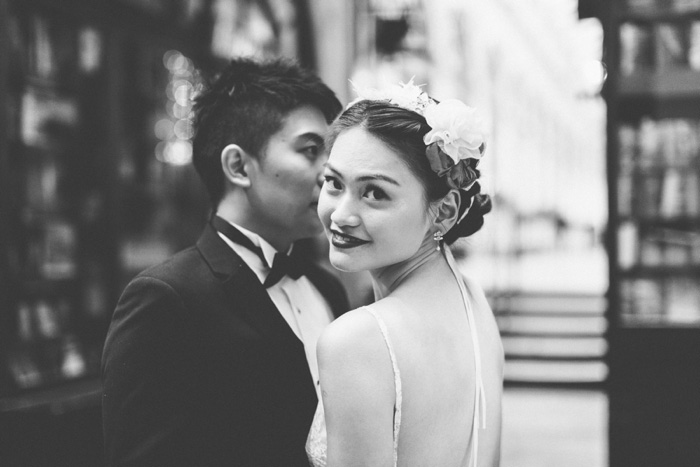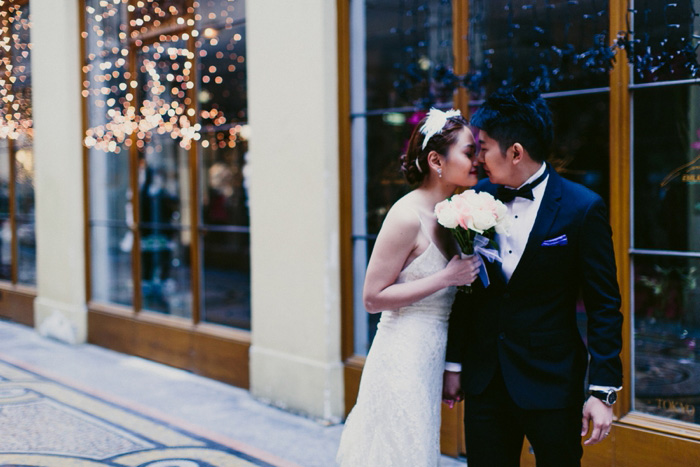 Was it difficult to pare down the guest list?
Indeed it was. Some of our friends wanted to be part of our wedding ceremony, but we decided to keep it as simple and private as possible.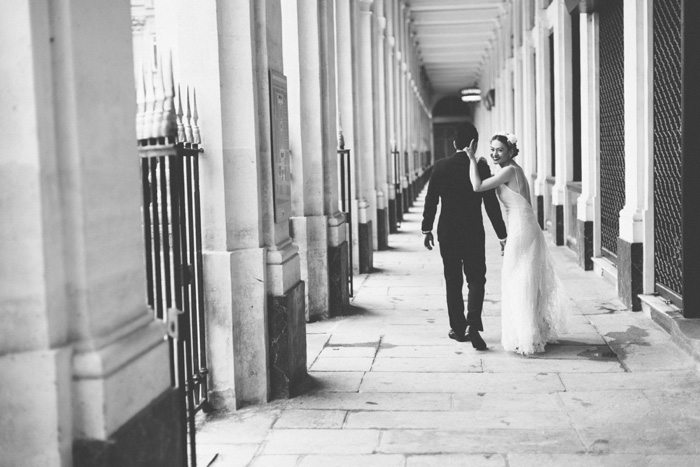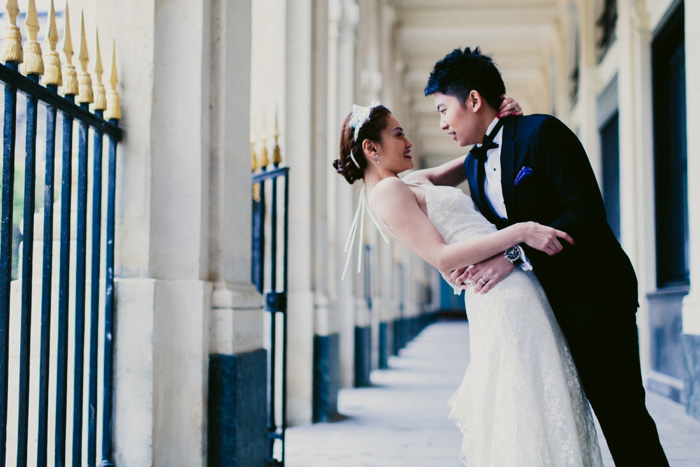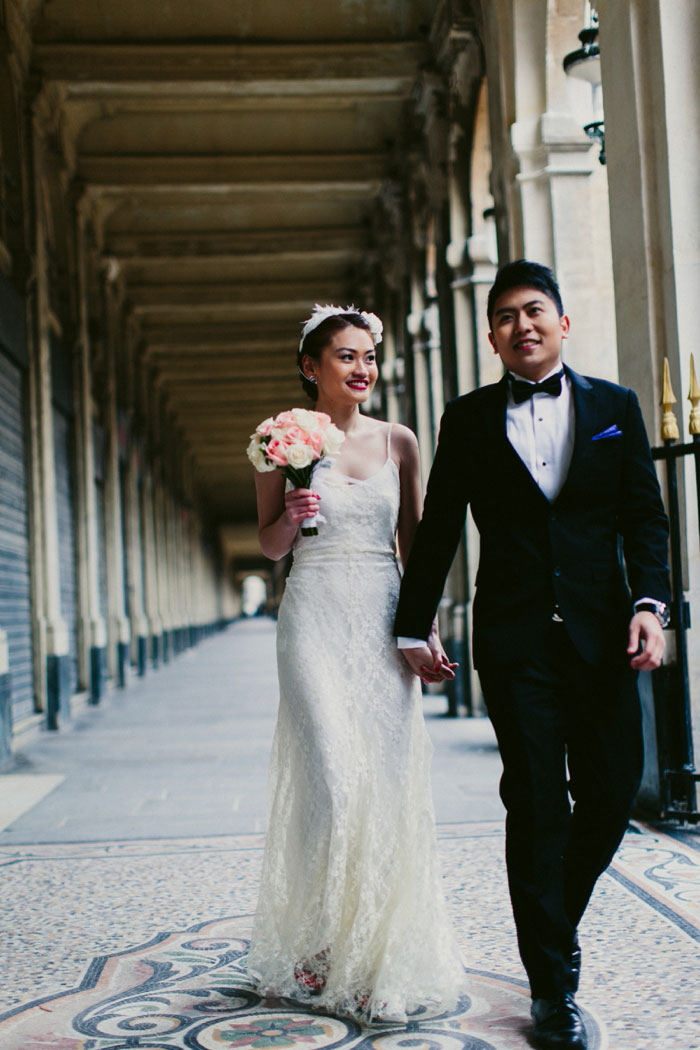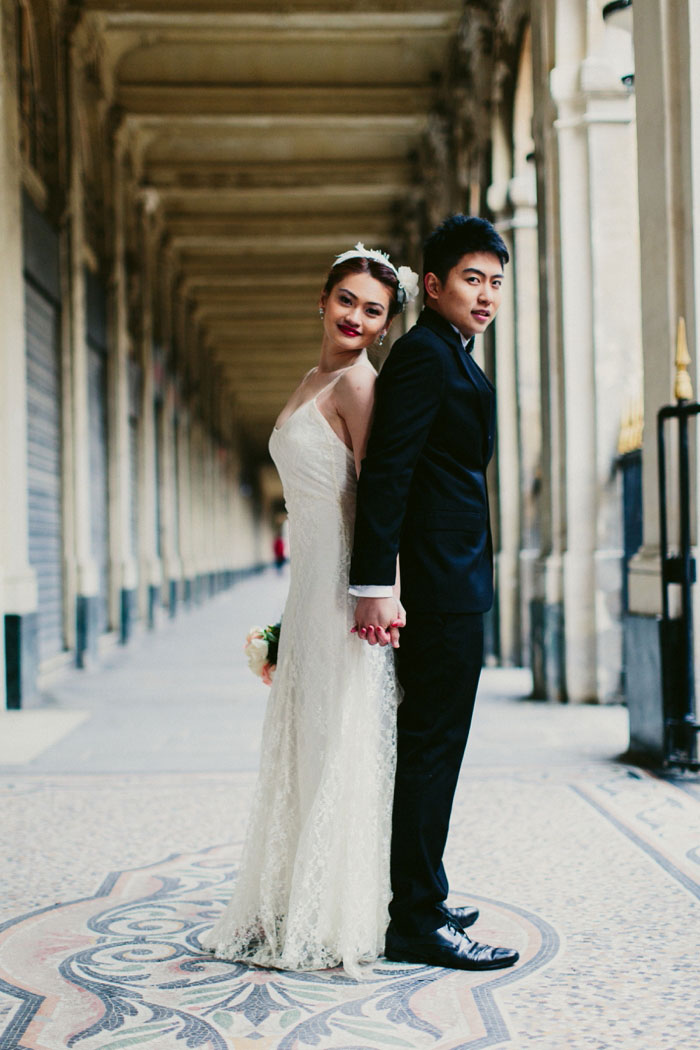 Did you have any 'issues' with the small guest list from friends and family? If so, how did you address them?
Not that I can recall. There really were no major issues at all.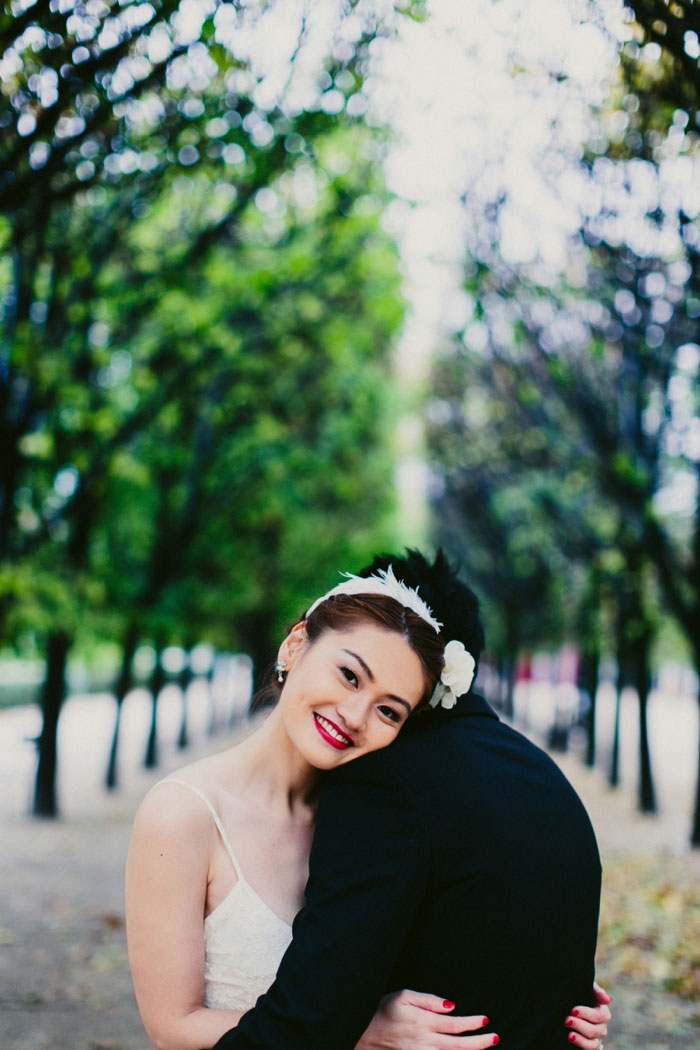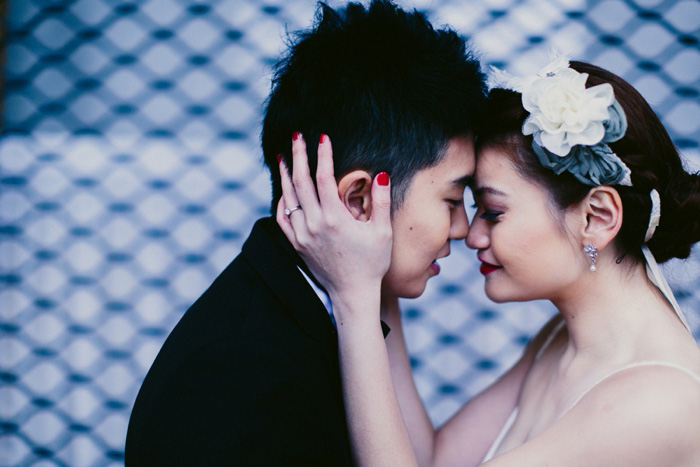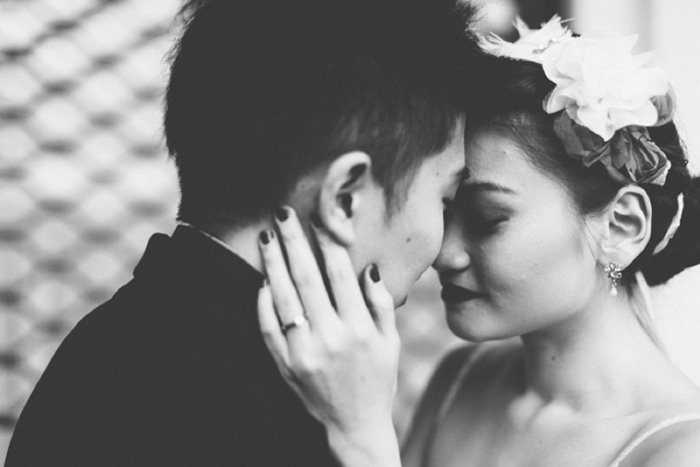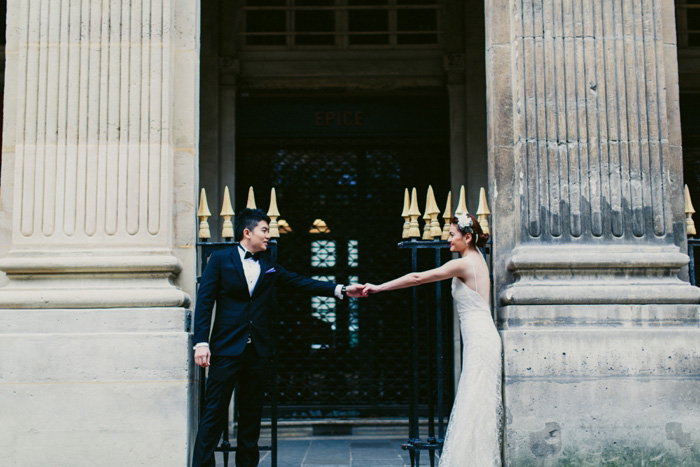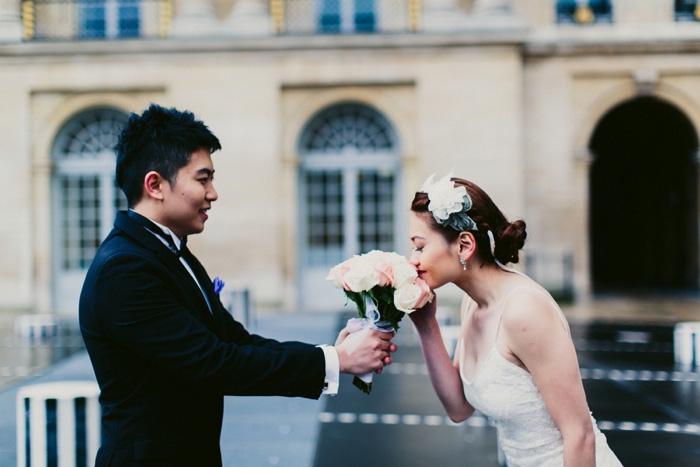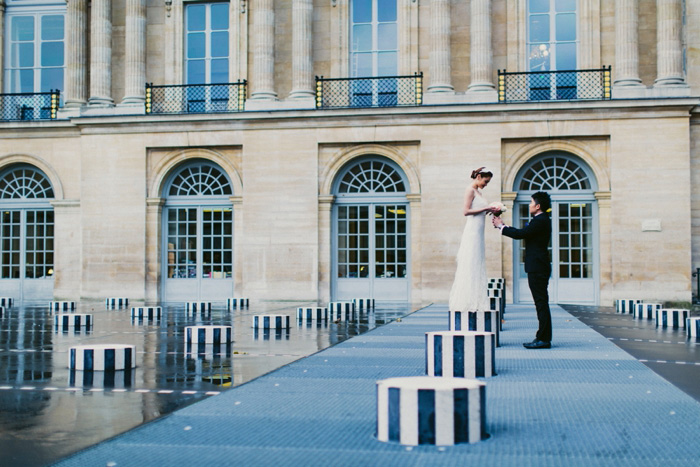 What were the highlights of the ceremony?
The moment when I knelt down in front of the Eiffel Tower. It was under 3 degrees celcius and drizzling rain, but we were so excited that we could barely feel the cold. It was an unforgettable experience!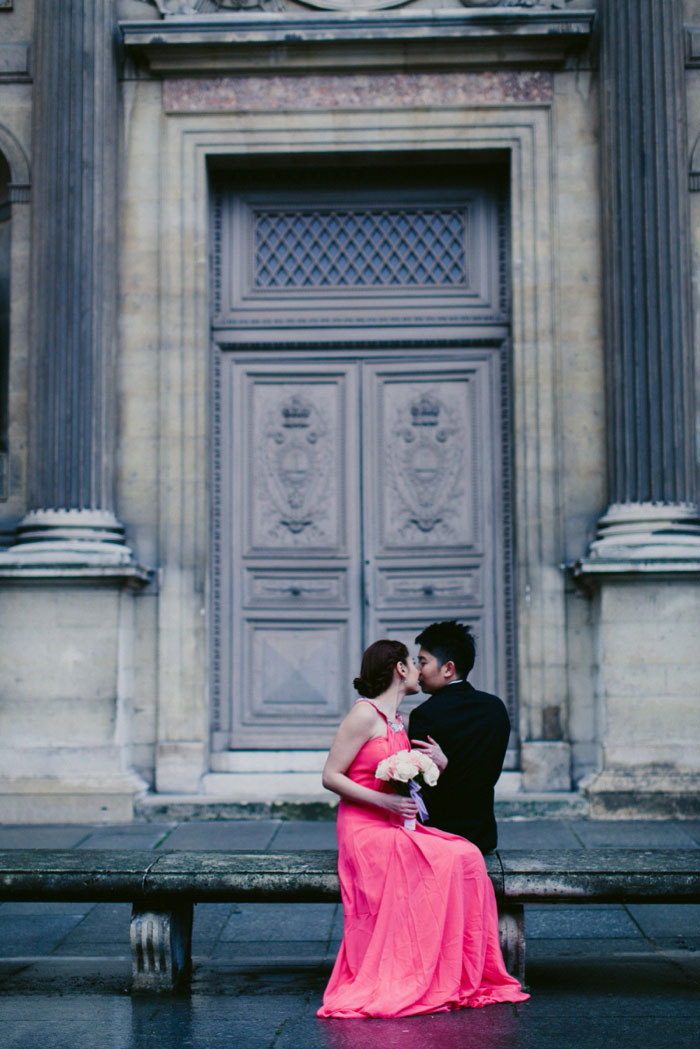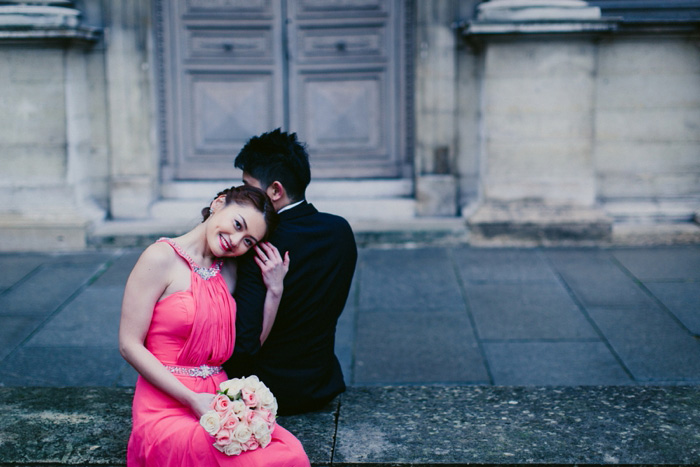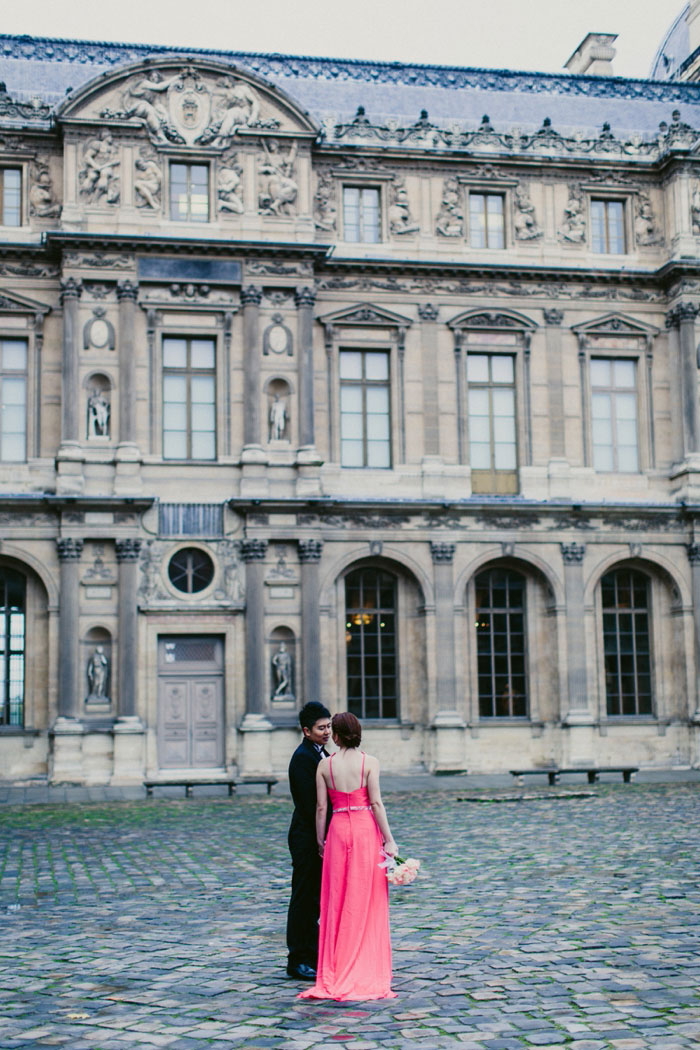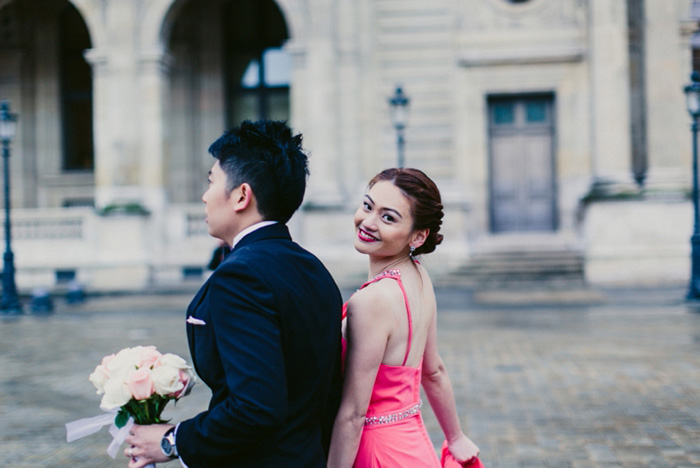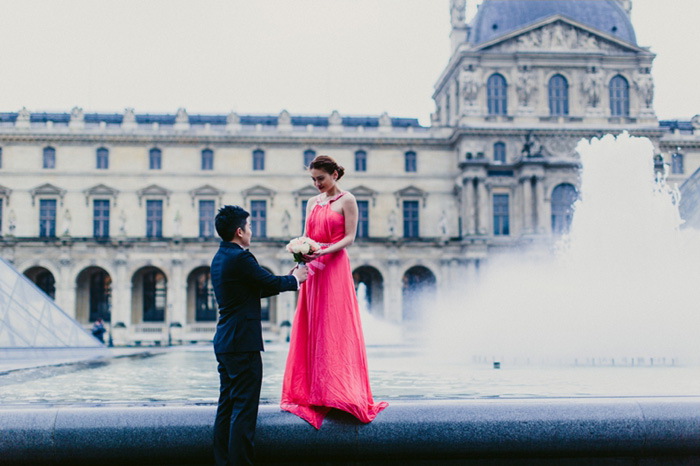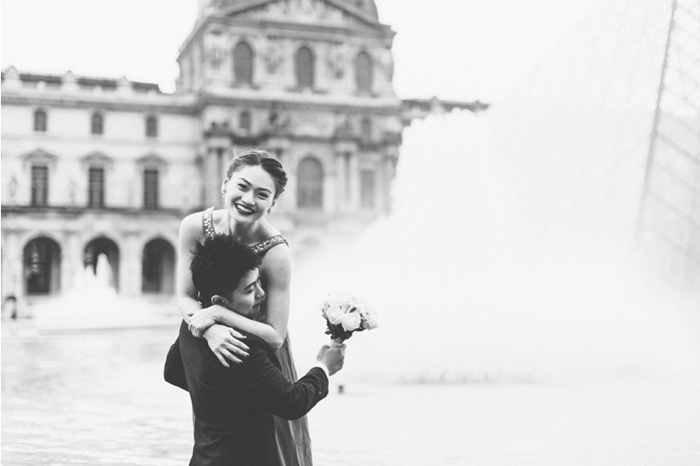 What was the best thing about having an intimate wedding?
I would say the best thing was that it was totally stress-free. We are glad that we didn't have to go through all the hassles and troubles like many couples do. We enjoyed our day and had so many memorable moments with our families.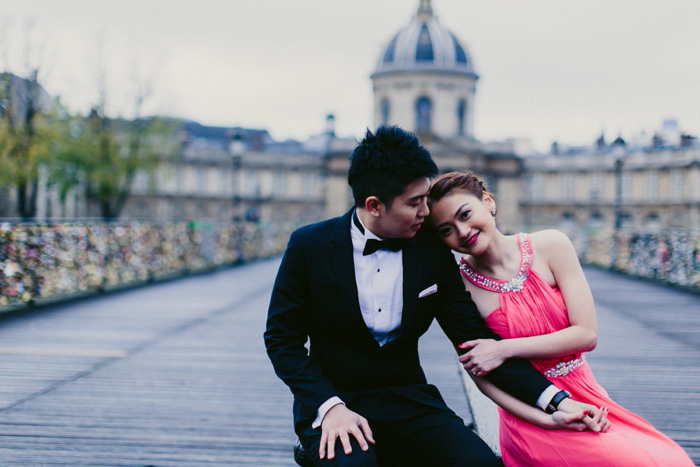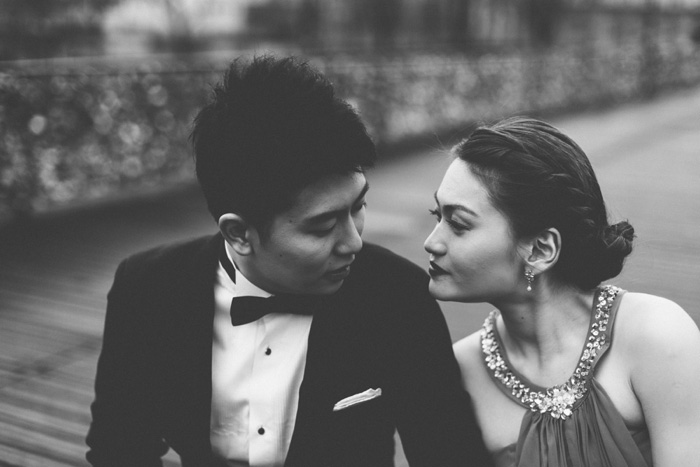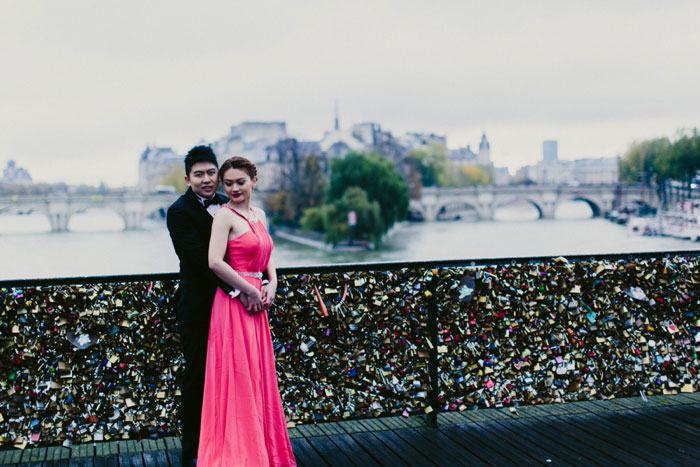 What advice do you have for couples who are considering an intimate wedding?
Set your budget wisely and plan well.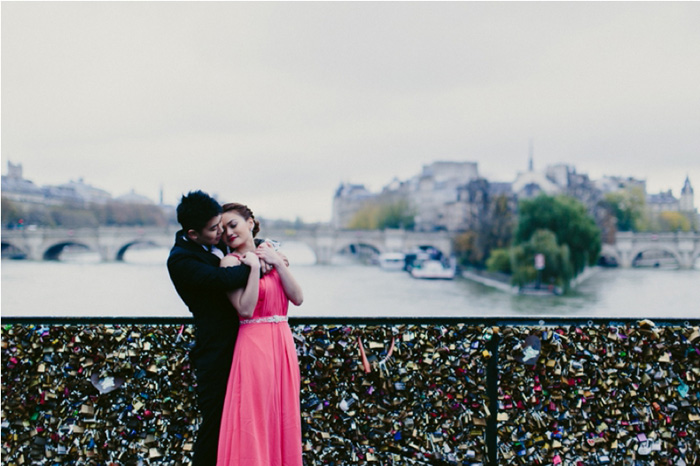 Vendors:
Make-up: Bonnie Chou 

Photography: Tala Nicole Photography