Planning a wedding is hard, planning it from afar is even more difficult. With much time spent researching and scouring the internet for vendors, Josh and Lori compare the experience of planning their wedding in Sonoma to organizing a mini-holiday for themselves and all of their guests. In the end, all their hard work and research paid off.
With a stunning vineyard venue and a romantic candlelit reception shared with 18 of their closest family and friends,  the couple couldn't have asked for a more beautiful wedding day. A big thanks to Megan Clouse for sharing all the gorgeous photos with us!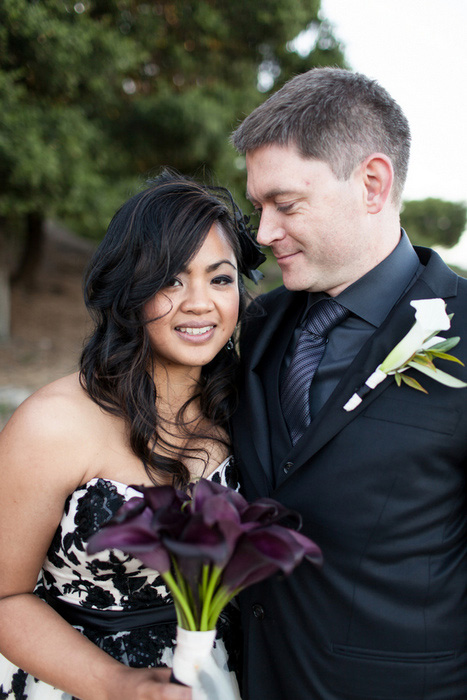 Lori & Josh
Sonoma, California
Wedding Date: June 3, 2014
Number of Guests: 18
Wedding Ceremony Location: Gloria Ferrer Caves & Vineyards – Outdoor Arbour
Wedding Reception Location: Gloria Ferrer Caves & Vineyards – Wine Cave   (It was the photos on their website of the wine cave that really sold us on the venue. We were instantly in love with that place.)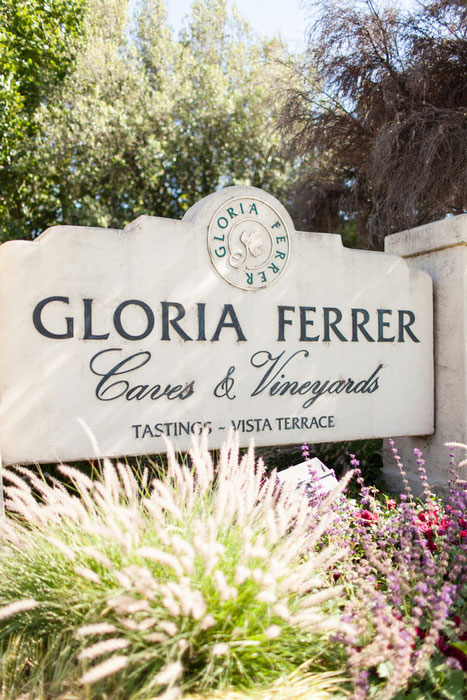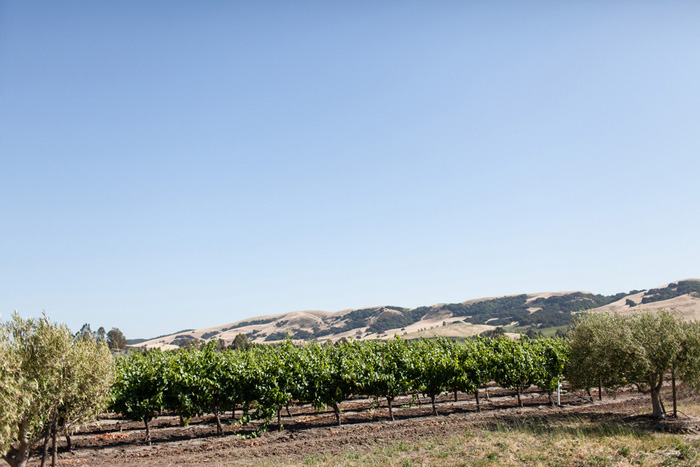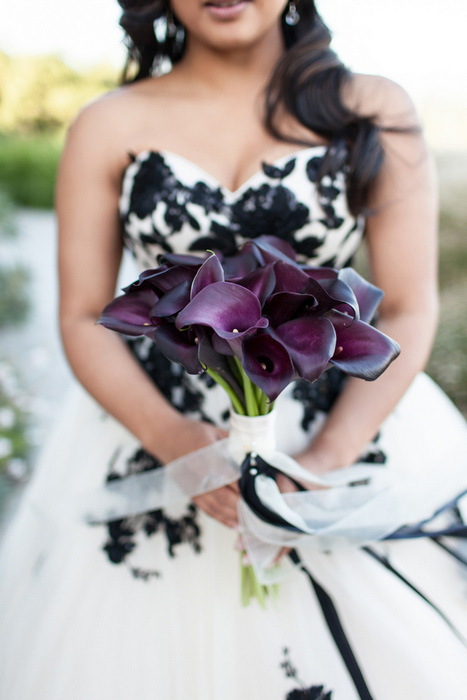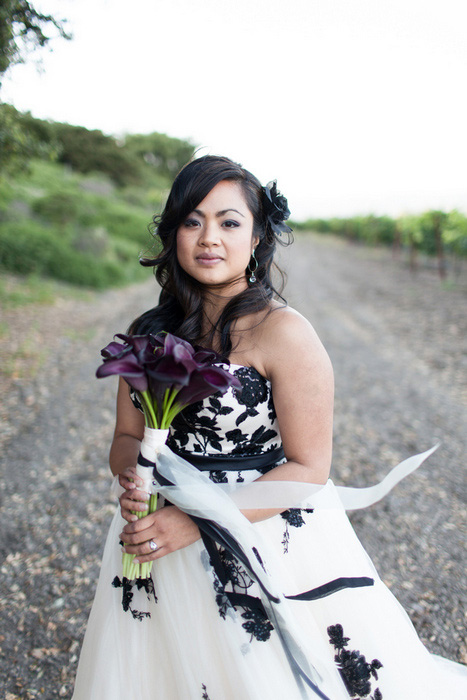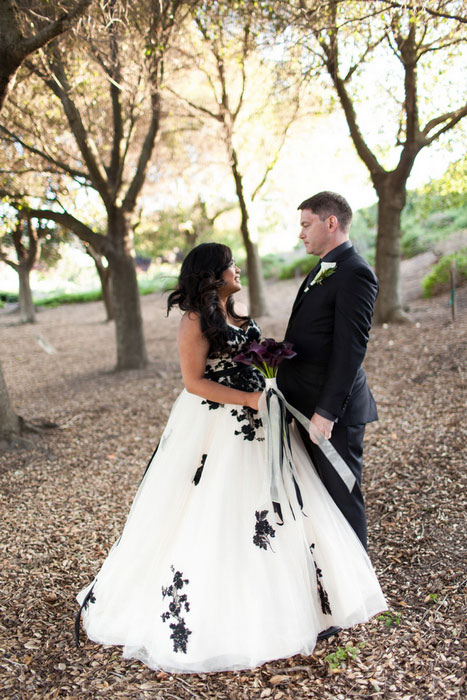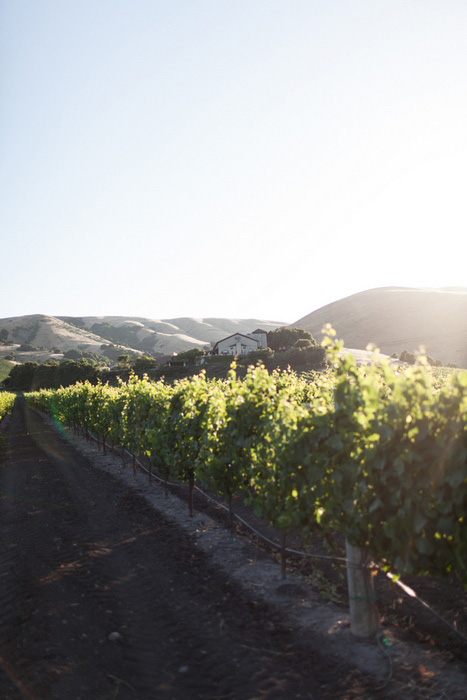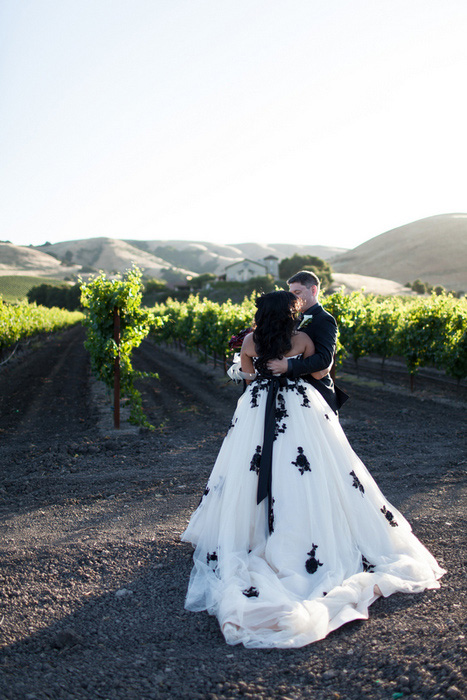 Why did you have an intimate wedding?  
We both agreed that we wanted the day to be about us, and by keeping our wedding small we were able to not get so caught up in the details and lose sight of why we were doing it.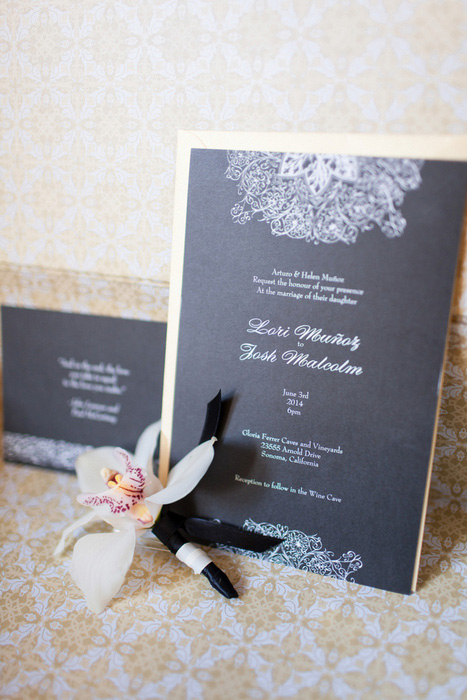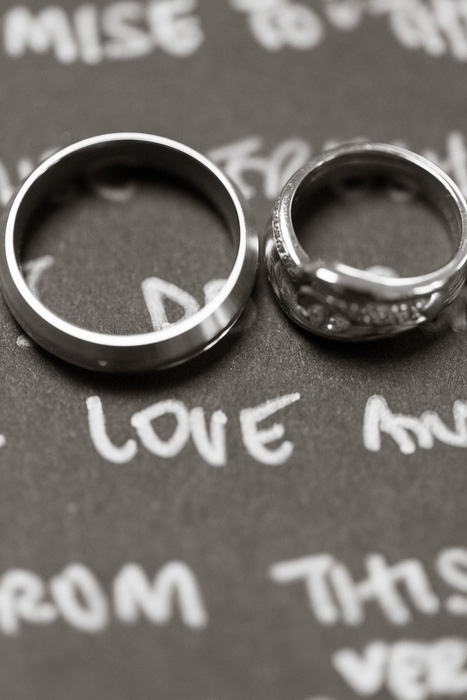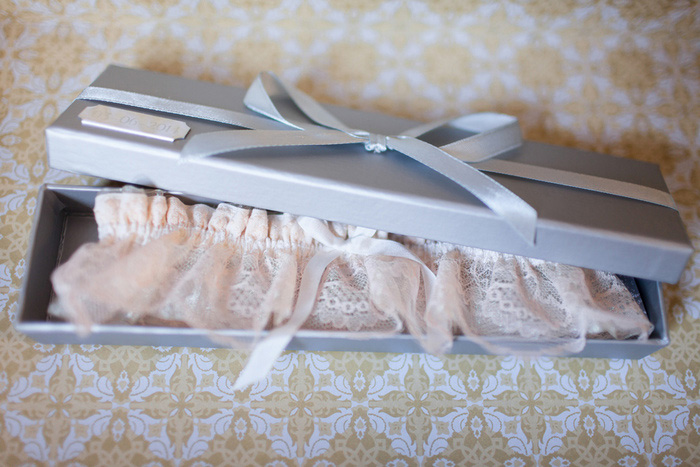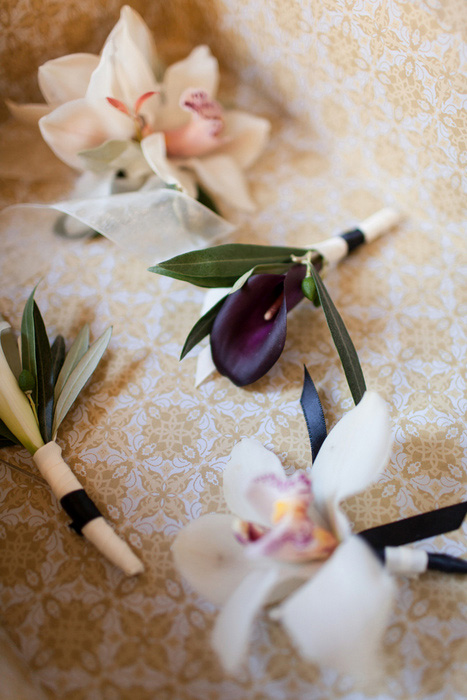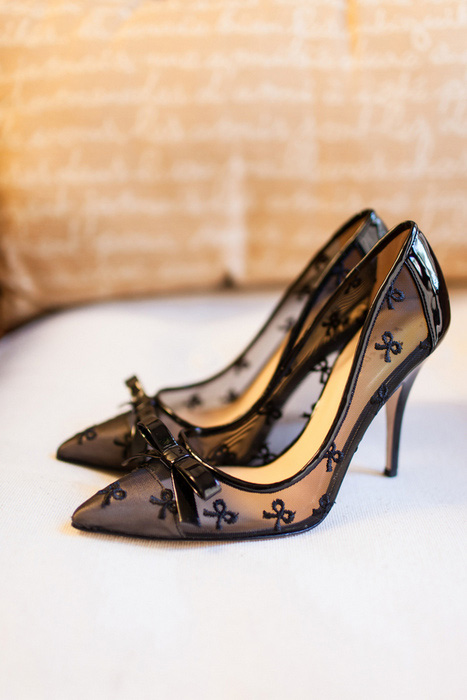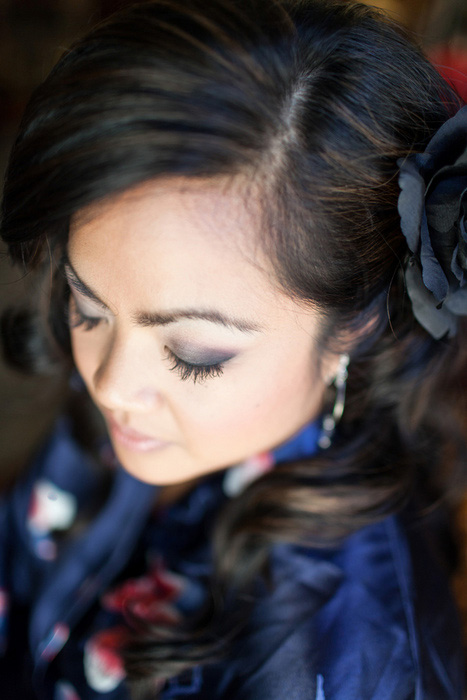 What are some of the challenges that you faced planning an intimate wedding?  
It was more about planning a wedding at a place that we have never been before.  The fact that we chose to have a smaller guest list made some of the planning easier.  We spent so much time researching potential venues, hotels, caterers, photographers, etc.  Thank God for the internet!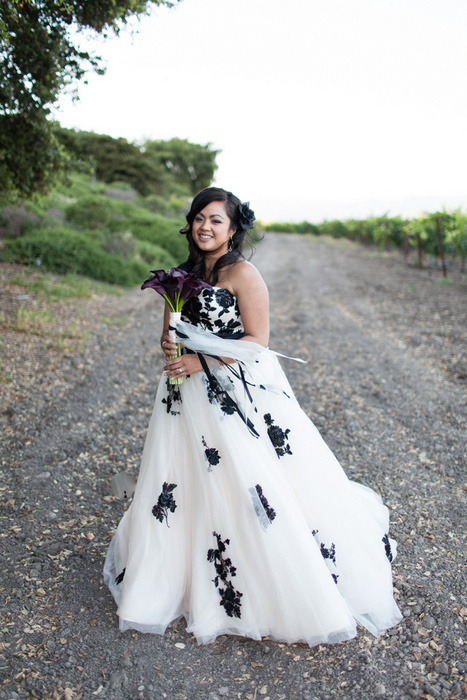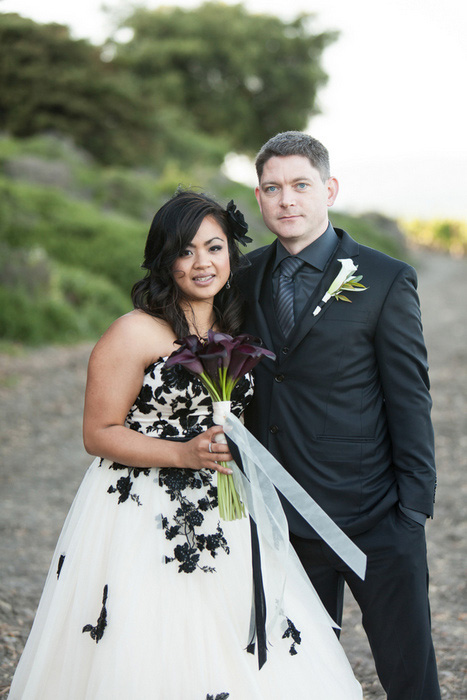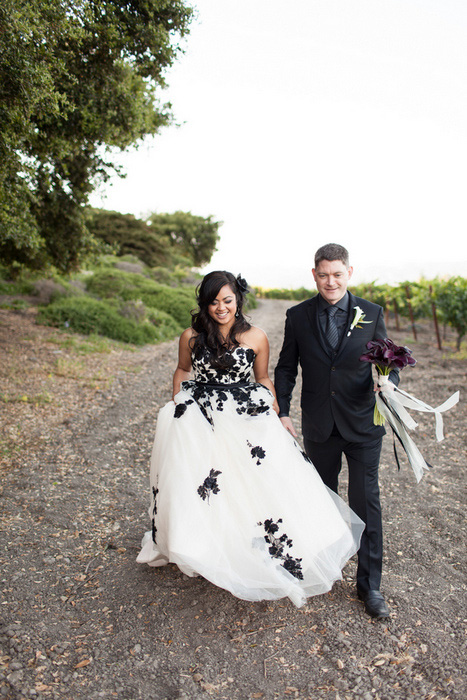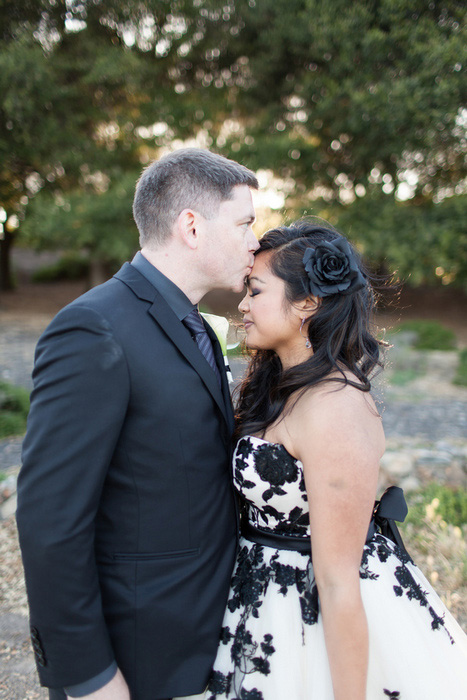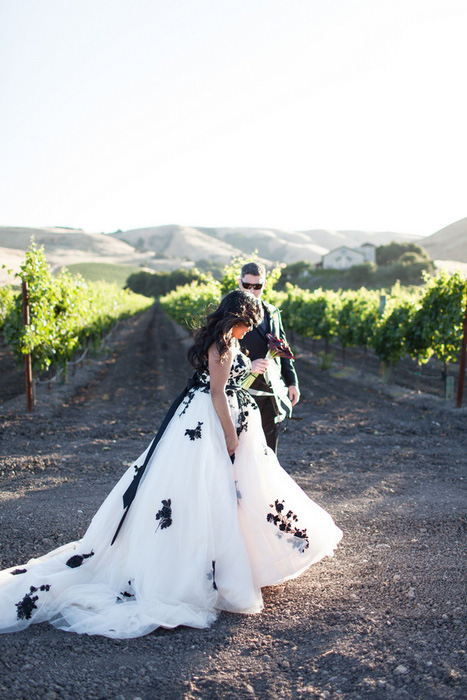 Was it difficult to pare down the guest list?
YES!  We have a number of friends and family members that are close to us that we couldn't invite.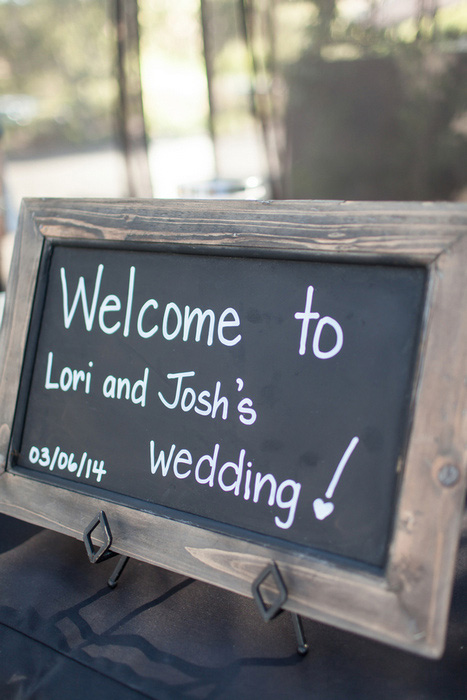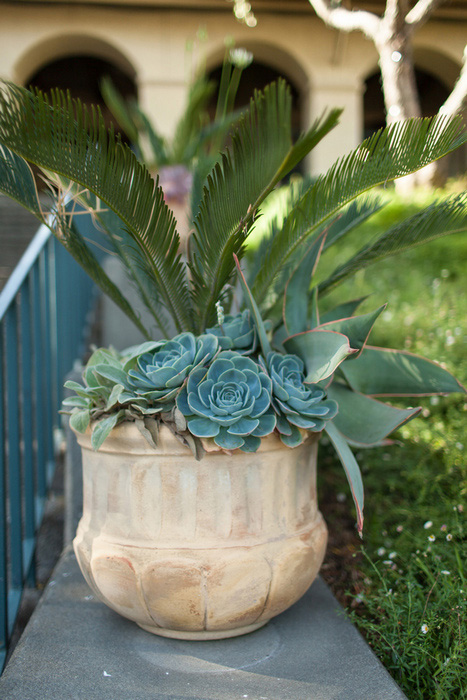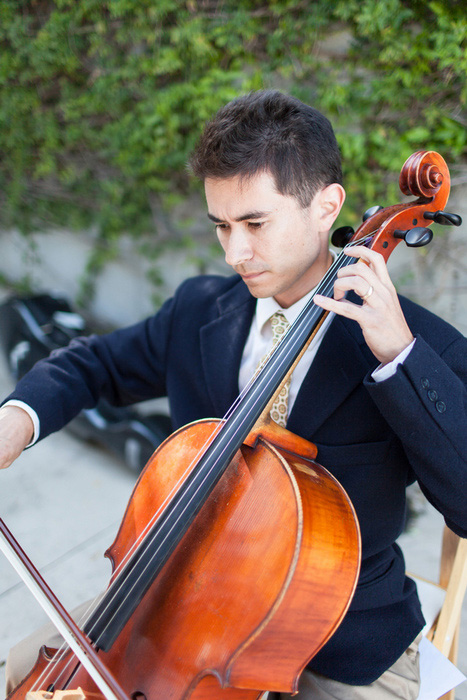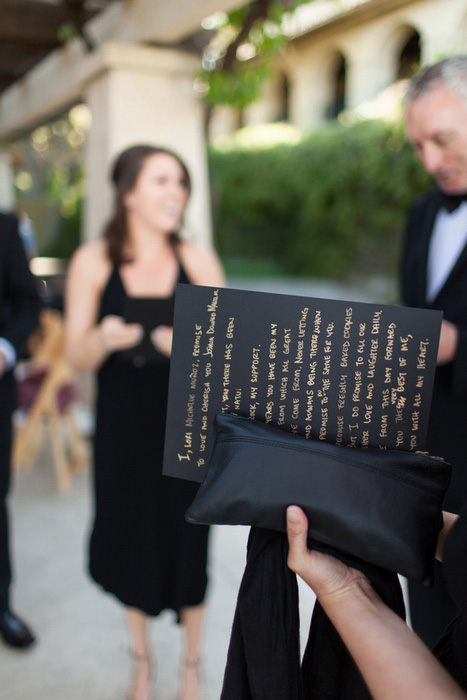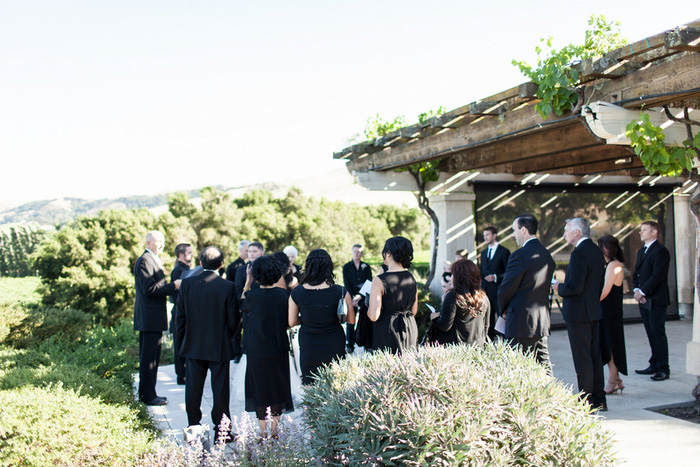 What were the highlights of the ceremony?  
The circle ceremony. We had all of our guests stand around us in a circle. We wrote a "blessing" where we went around the circle and each person said a line from it.  The vows were also a highlight. We wrote our own vows and we didn't share them with each other until the ceremony.  And last, but not least, the venue! We had an amazing view overlooking the Carneros Valley, and the birds and butterflies even came out during the ceremony.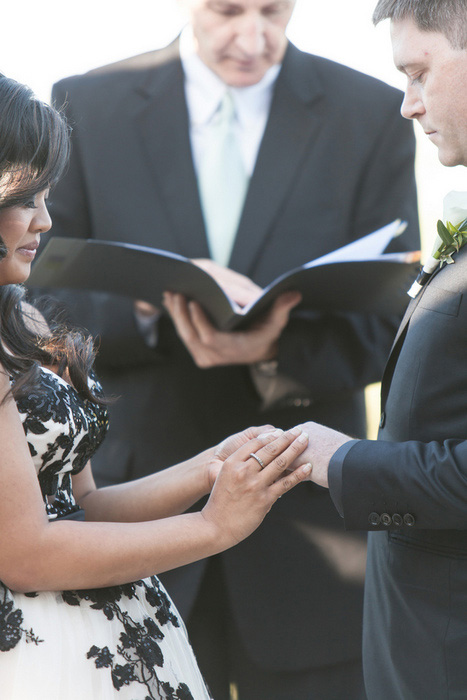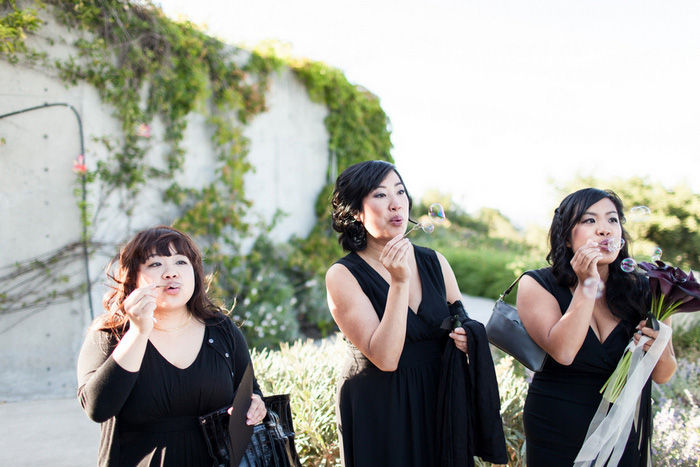 What were the highlights of the reception?  
The dinner. We chose to sit everyone at one long king table and serve the dinner family style. The food and the cake were amazing.  Again, the venue was amazing. We chose to decorate with a lot of candlelight which gave the wine cave a dim romantic glow.  We loved listening to our family members give speeches.  The dances were another highlight. Our first dance as a couple was really our first dance ever.  We loved all of it.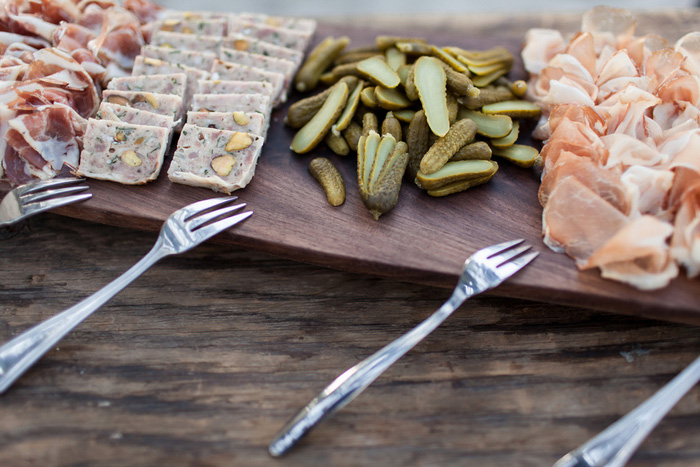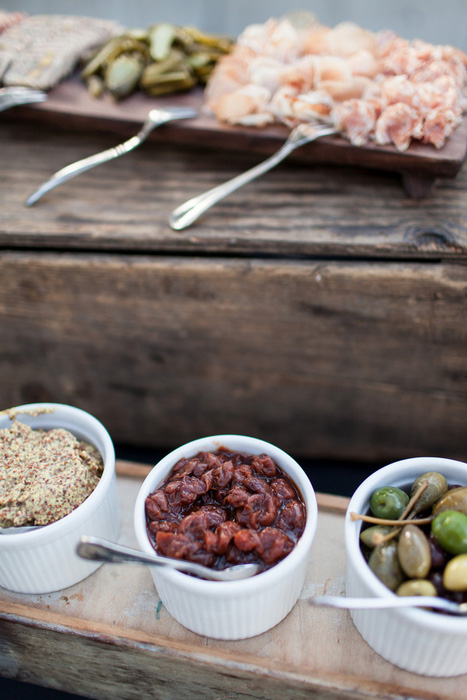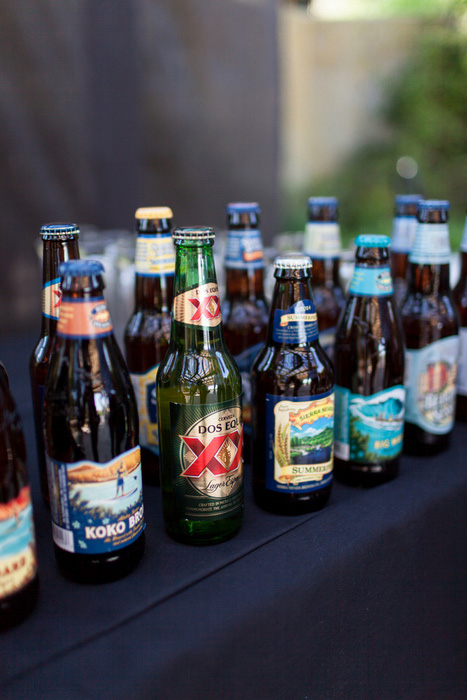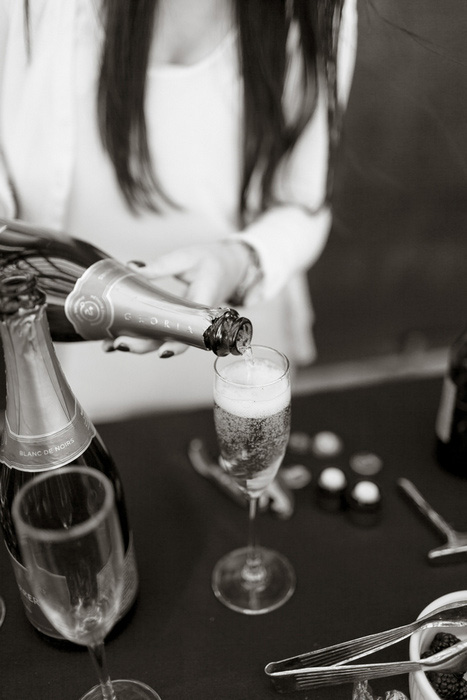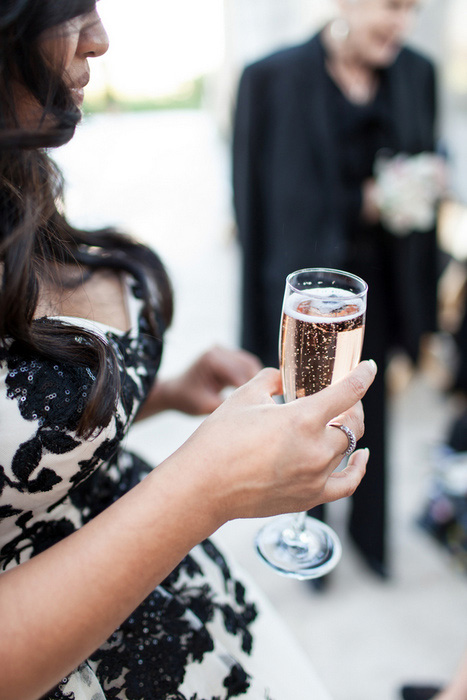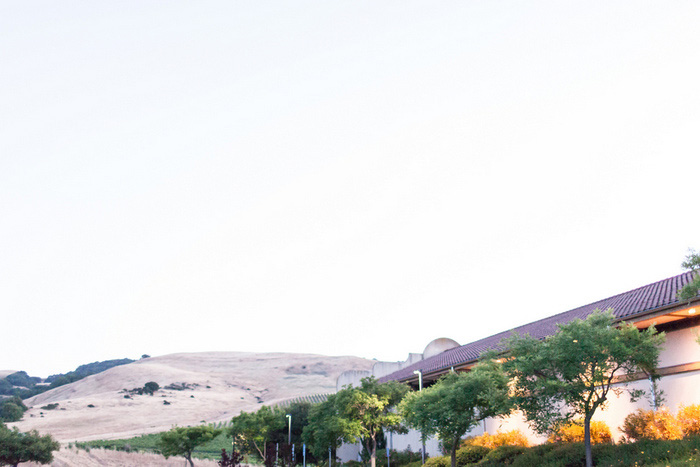 What was the best thing about having an intimate wedding?  
We were able to do things at the rehearsal, rehearsal dinner, ceremony and reception to make every guest feel welcomed and part of our day.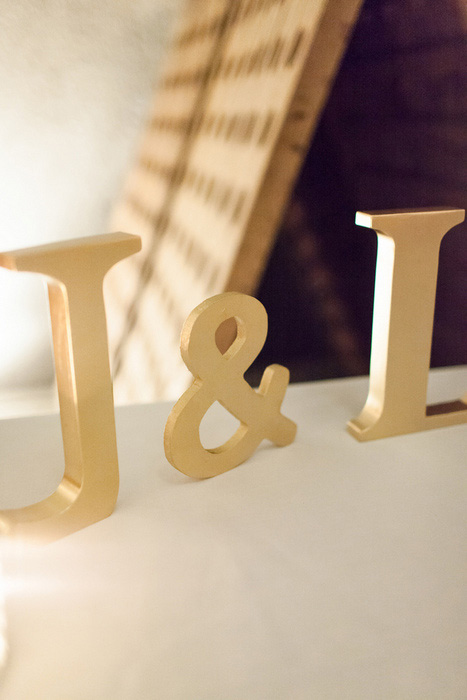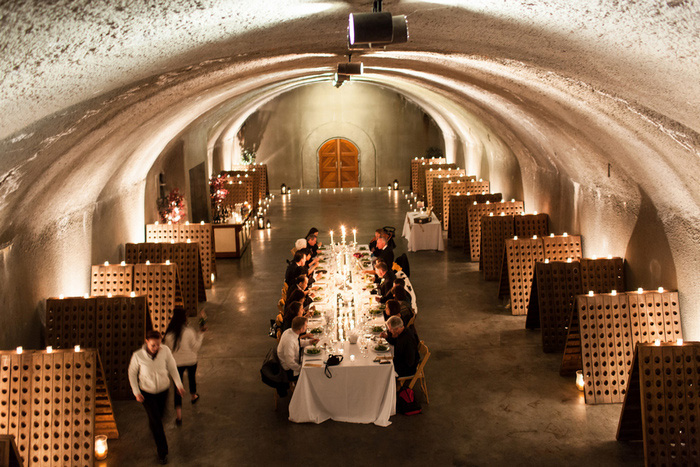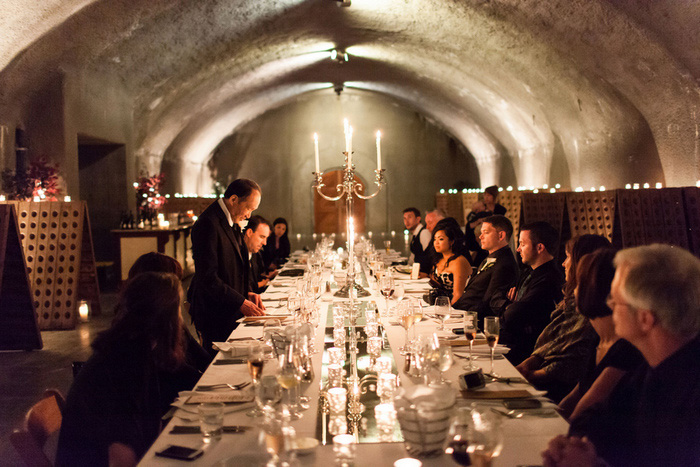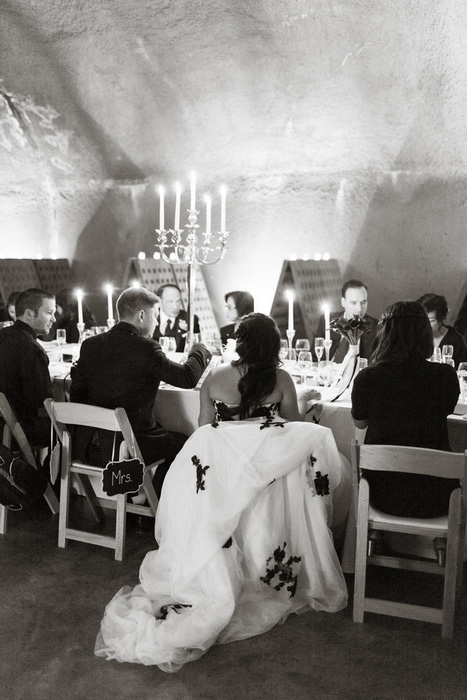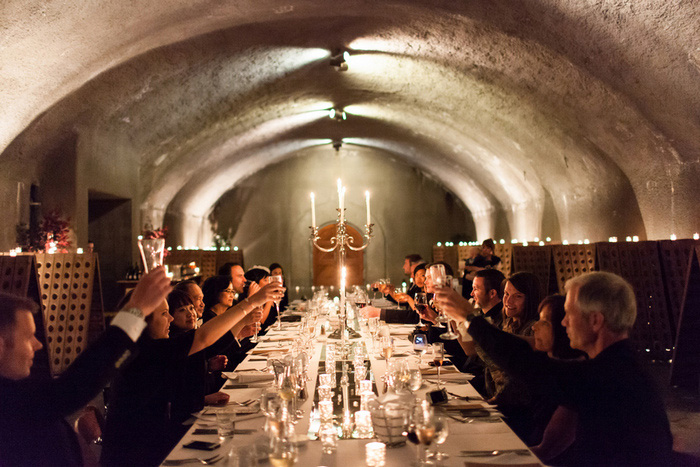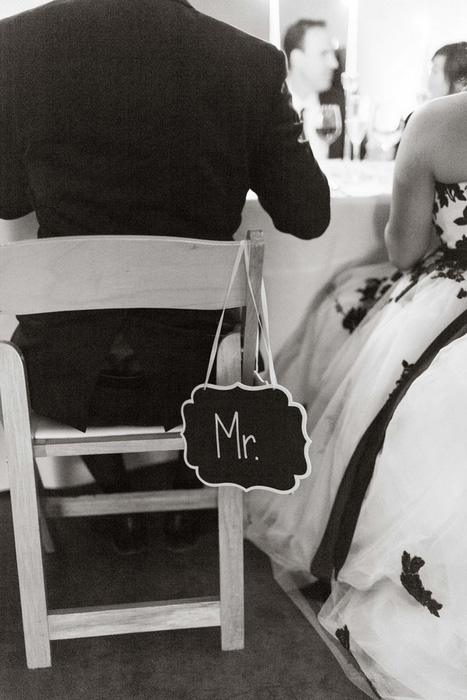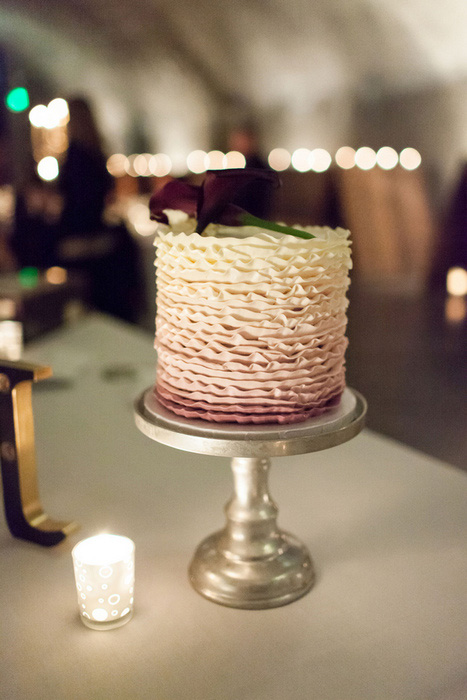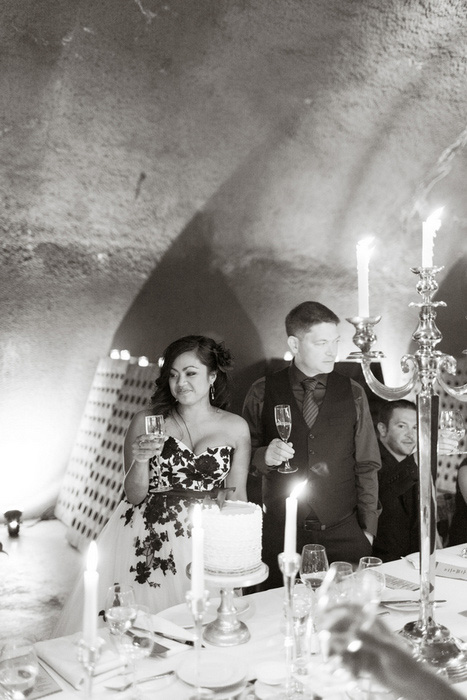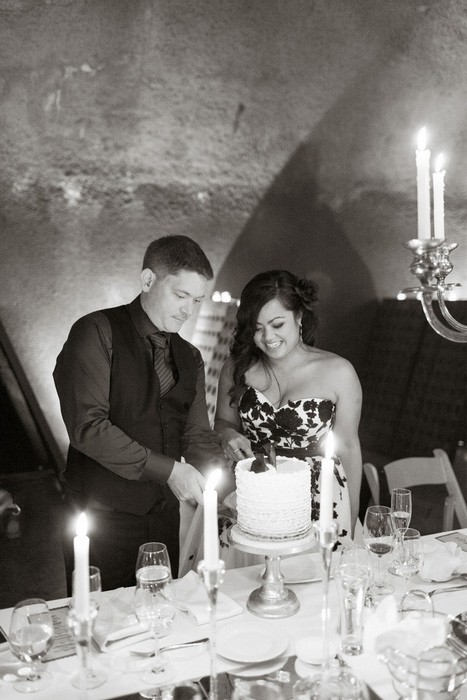 What advice do you have for couples who are considering an intimate wedding?  
Make the details that you choose be meaningful to you and your guests.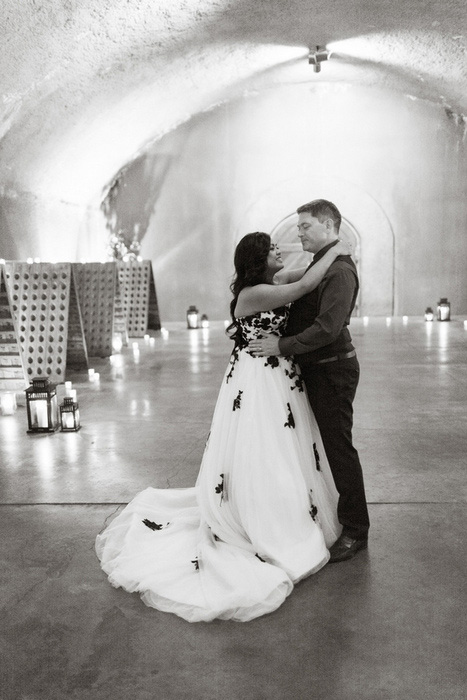 Vendors:
Photographer:  Megan Clouse Photography
Venue: Gloria Ferrer, Sonoma
Catering: The Girl & the Fig
Officiant: Tim Boeve
Cake: Crisp Bake Shop
Hair/Makeup: It's a Date at the Powder Room, Katie
Cellist: Daniel Lemes
Florals: Stephanie Lauder (Family Friend)
Gown: Maggie Sottero
Shoes: Kate Spade 
Suit: Indochino