Kari and Duncan had hoped to elope in order to avoid being the center of attention of their large extended family on their wedding day. In the end, however, they chose to compromise and have a small backyard wedding with just 12 guests instead. With only immediate family present, the couple was able to enjoy their day and really focus on each other, even taking time to steal away for a quick ride on their tandem bicycle as newlyweds.
A huge thanks to De Nueva Photography for sending over all the beautiful photos so we could share them with you!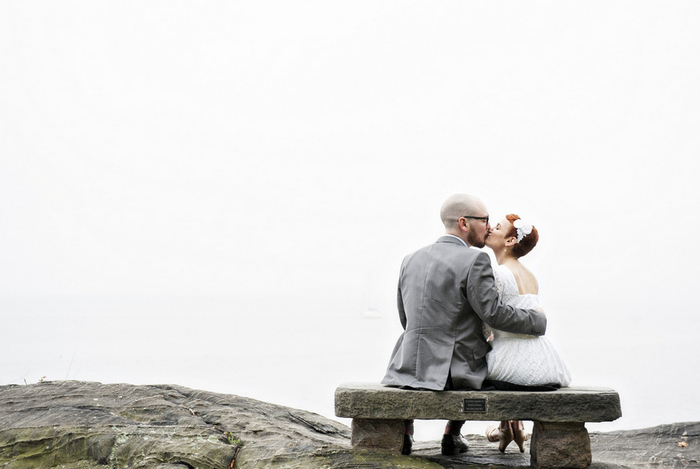 Kari, 27 & Duncan, 30
Westchester, NY
Wedding Date: May 9, 2014
Number of Guests: 12
Wedding Cost: $2,500
Wedding Ceremony Location: Bride's parents' backyard in Mamaroneck, NY and then pictures were taken at Manor Park in Larchmont, NY.
Wedding Reception Location: Bride's parents' house in Mamaroneck, NY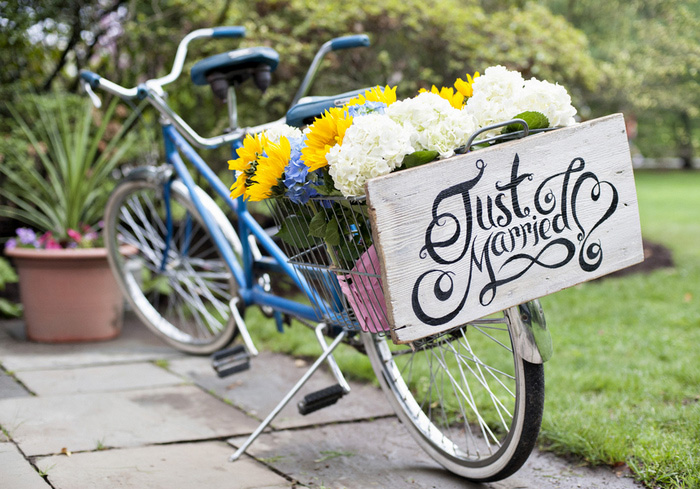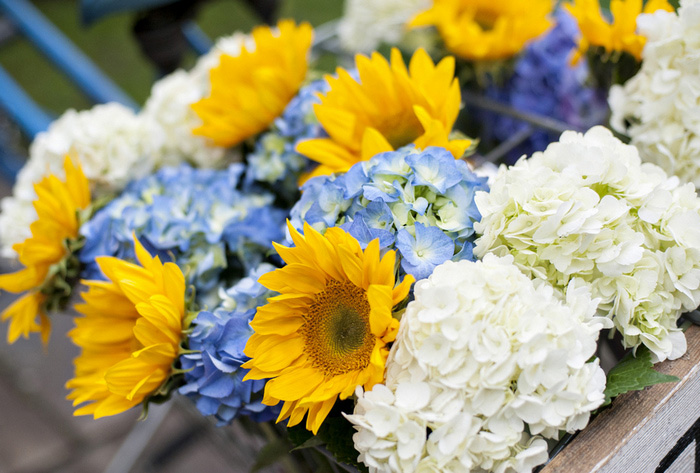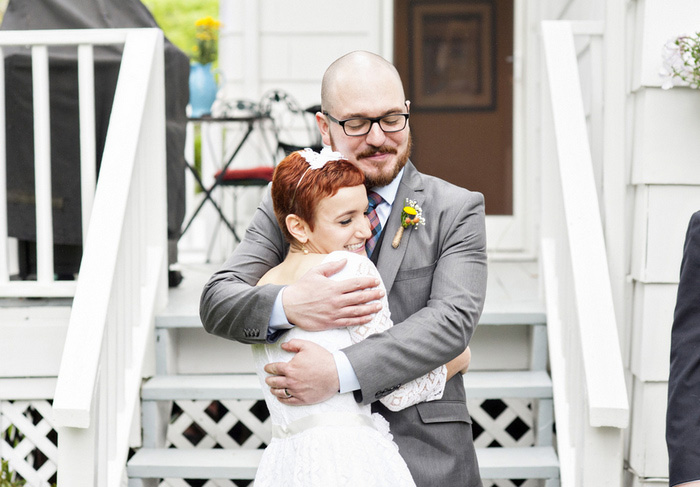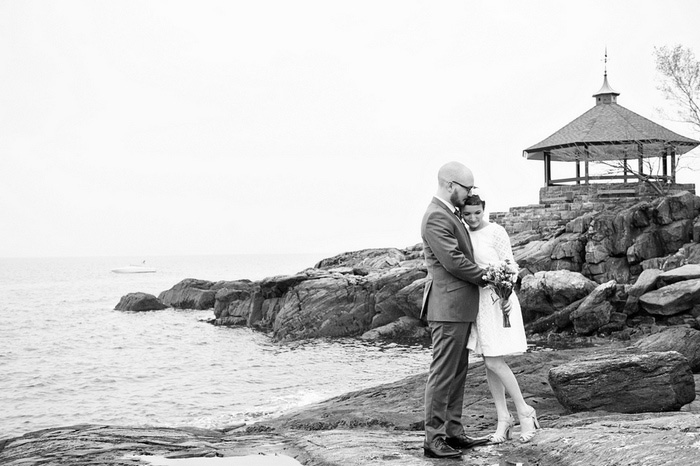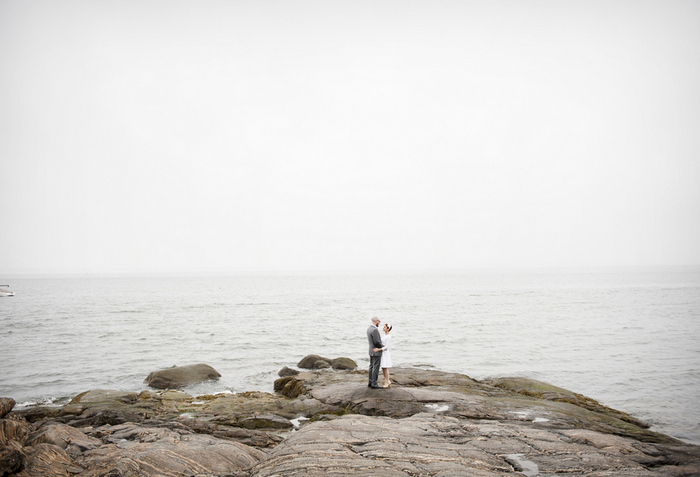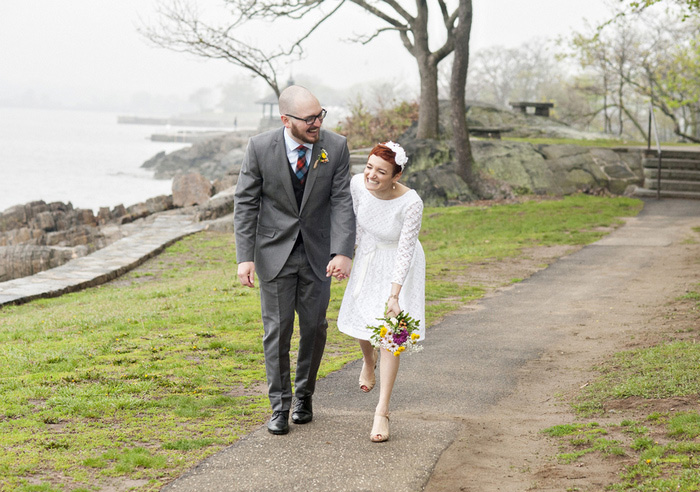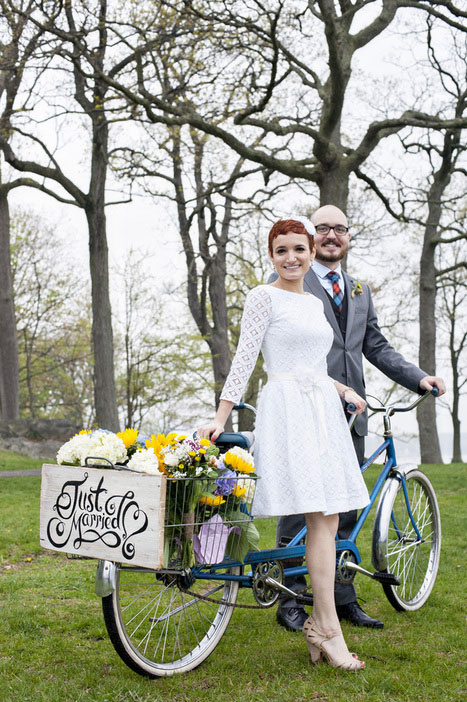 Why did you have an intimate wedding?
We were originally planning on eloping to Scotland. We both have really big close families and don't like being the center of attention. We knew that if we had everyone there, we would be too worried about everyone else and wouldn't be able to focus on each other and enjoy the day.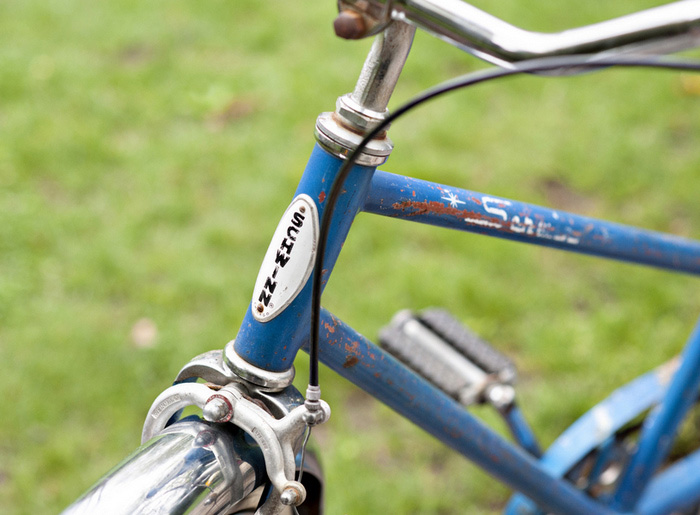 What are some of the challenges that you faced planning an intimate wedding?
We initially faced some pressure from extended family members to make it a larger affair.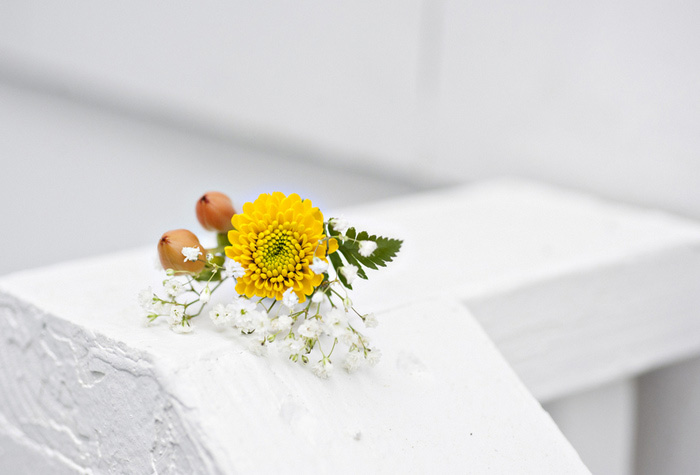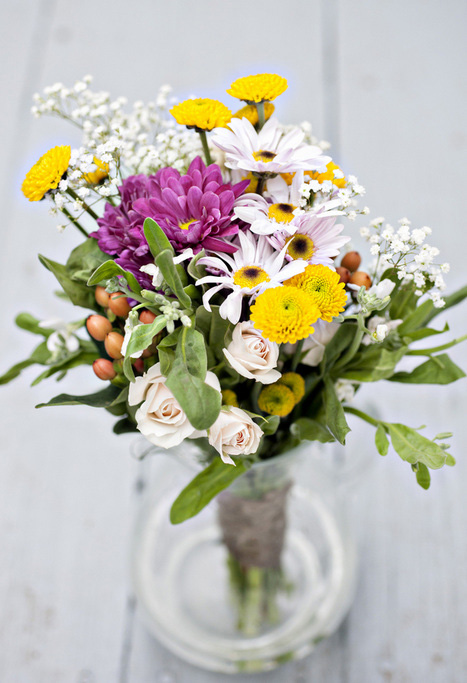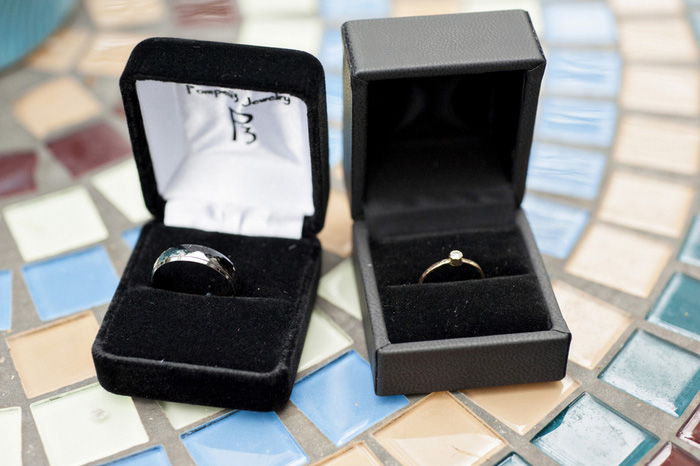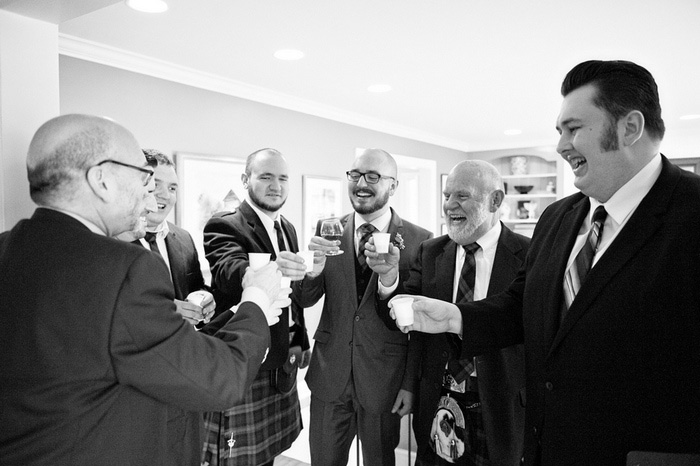 Was it difficult to pare down the guest list?
The guest list was very easy once we decided that we were only going to have immediate family.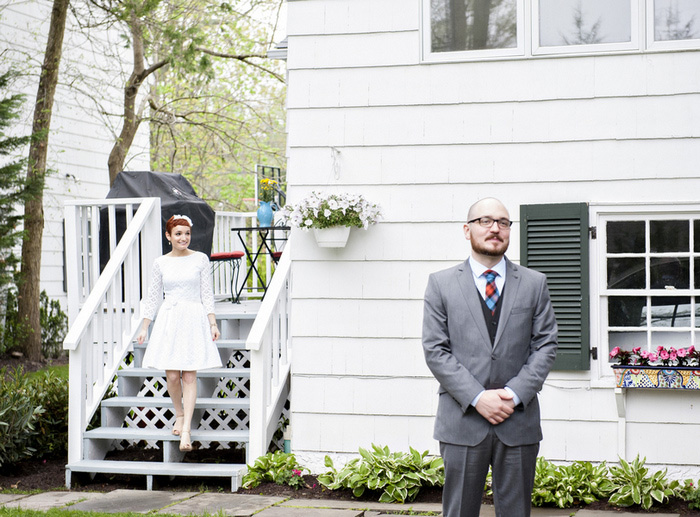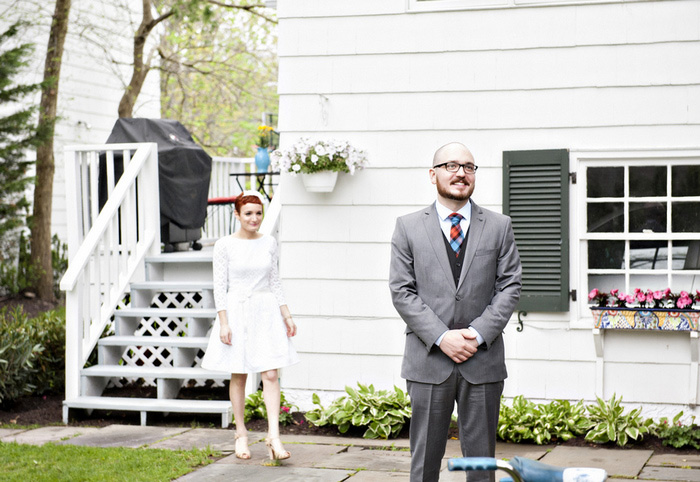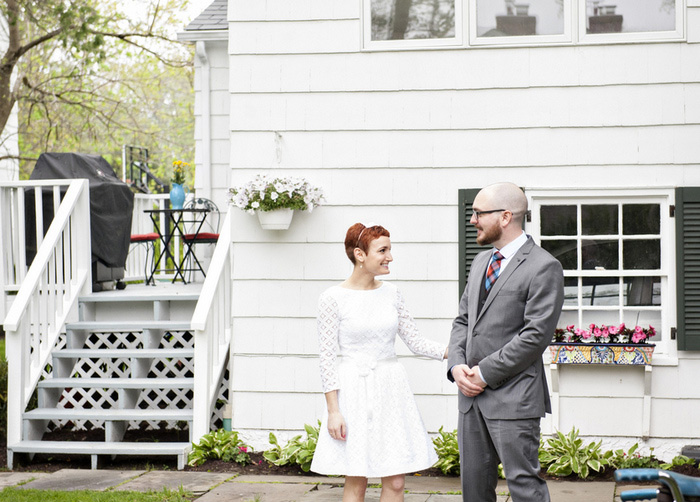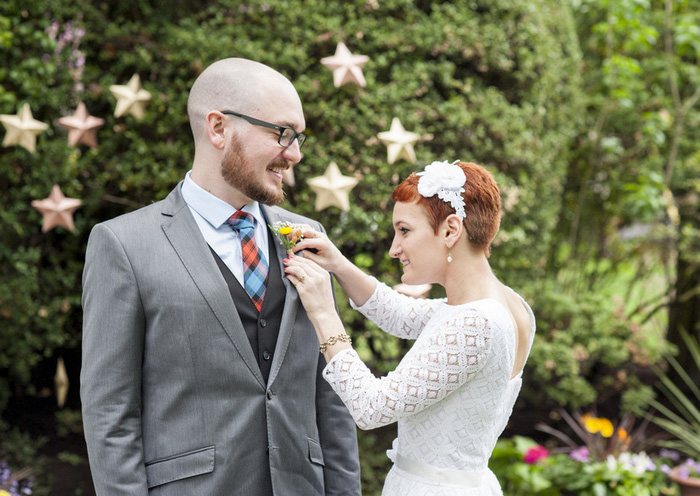 Did you have any 'issues' with the small guest list from friends and family? If so, how did you address them?
We felt bad that we couldn't invite some of our really close family members, but we decided to have two more parties later in the summer, one at Duncan's parents' house and one at my parents' house so that we could celebrate the special occasion with everyone.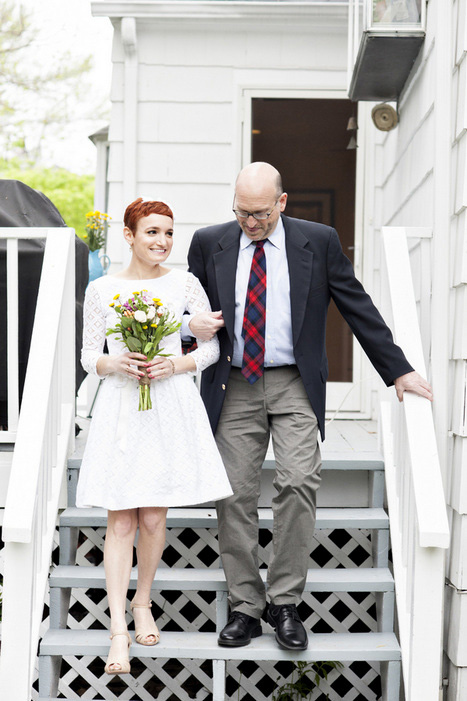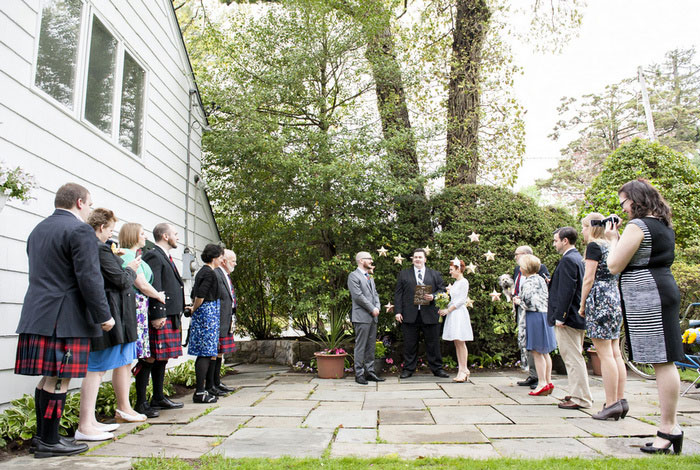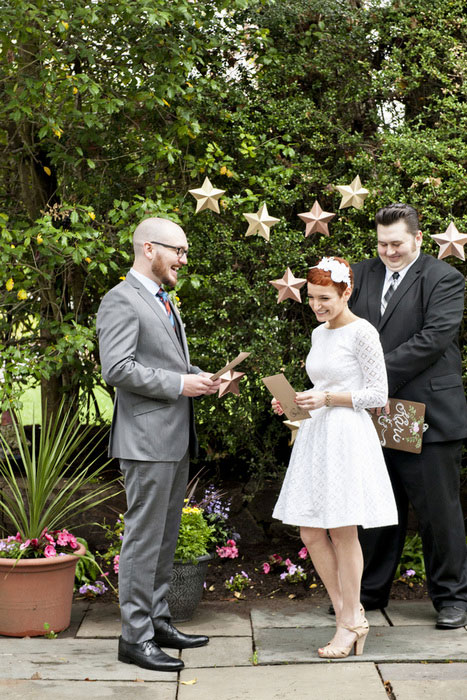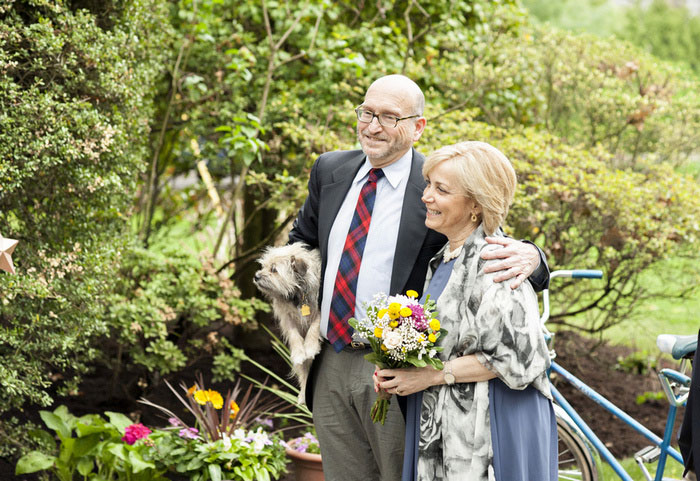 What were the highlights of the ceremony?
The ceremony was casual and very personal since we had it in my parents' backyard with our good friend officiating. We wrote our own vows that we read one line at a time back and forth to each other which felt very special and intimate.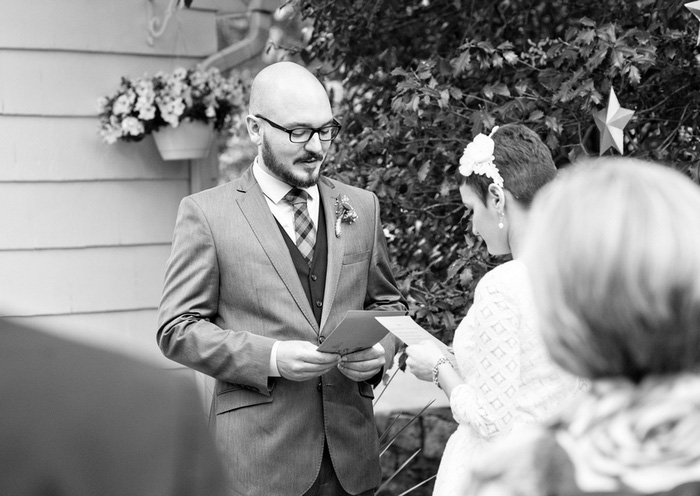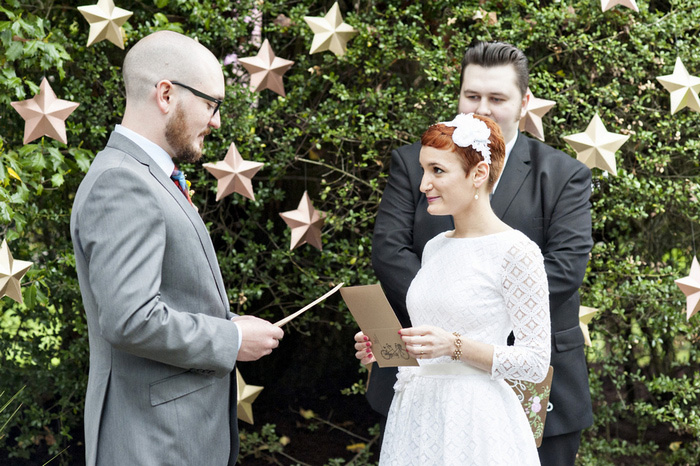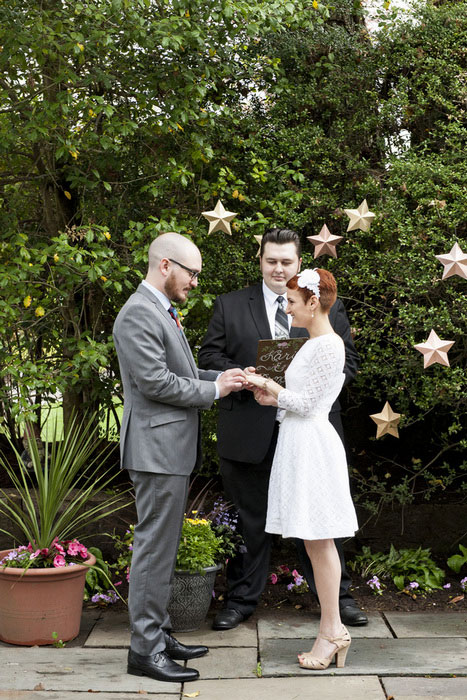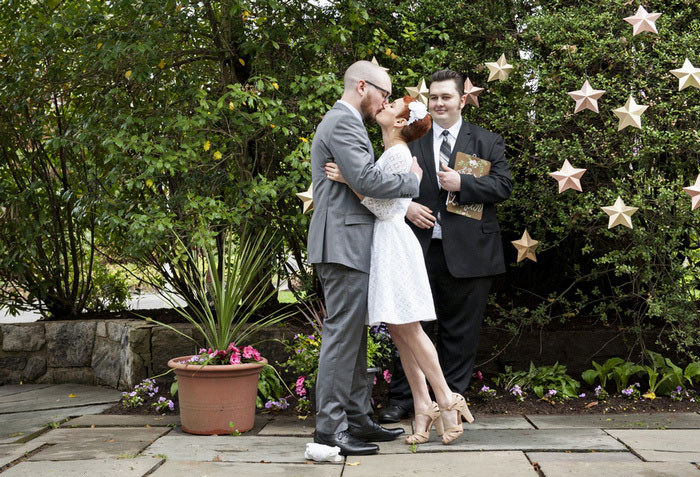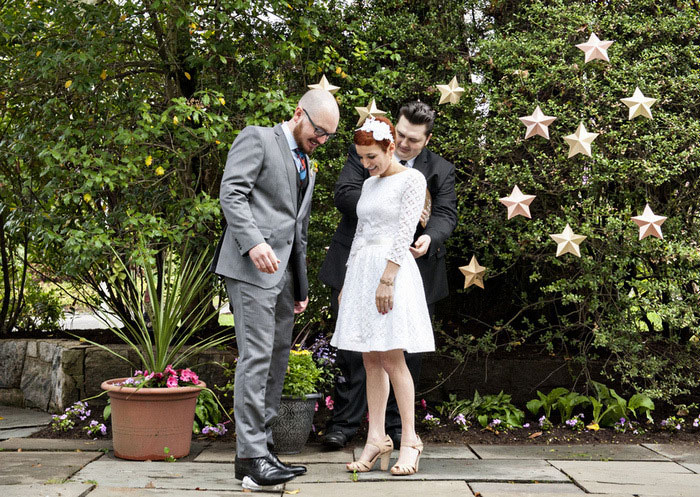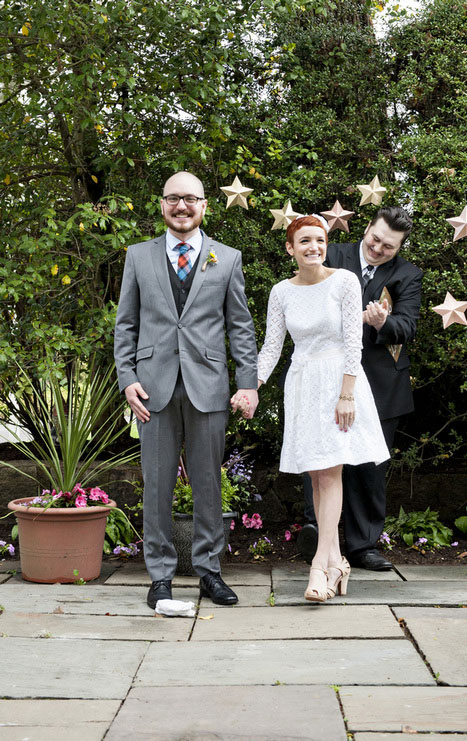 What were the highlights of the reception?
Our favorite part of the day was riding the tandem bicycle back to my parents' house after taking pictures in the park. We were able to have 15 minutes to ourselves away from the group which was really nice. It was also fun having strangers clap and congratulate us as we rode by. Once we returned to the house, we had a really great homemade dinner and both families got along amazingly and celebrated late into the night. It felt really special having them all gathered around the same table together and having such a good time.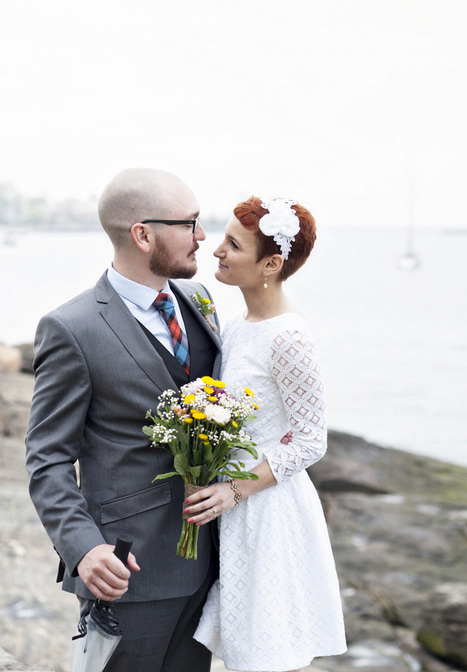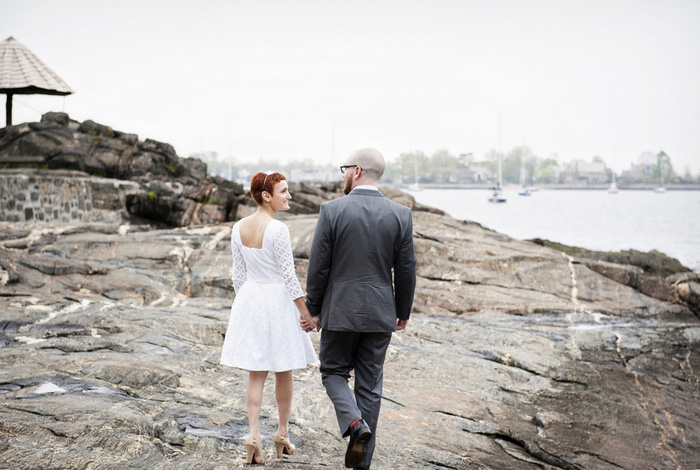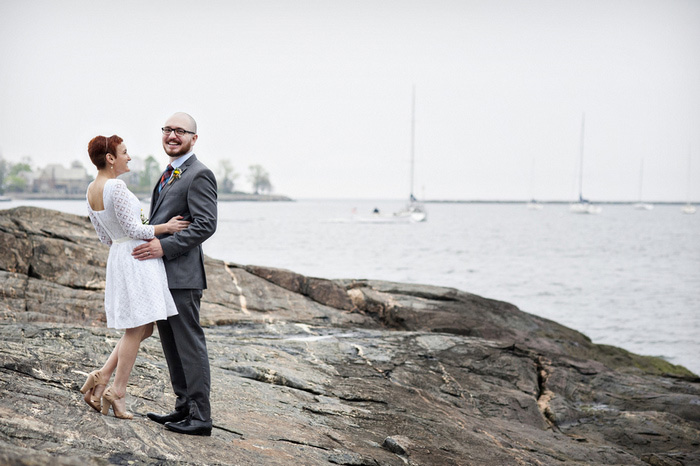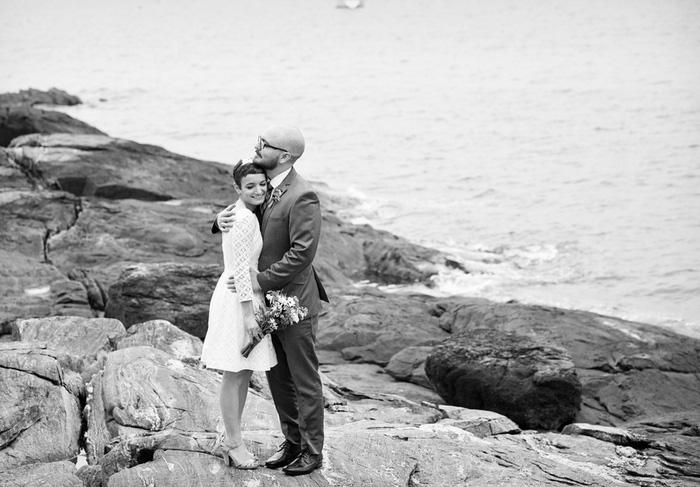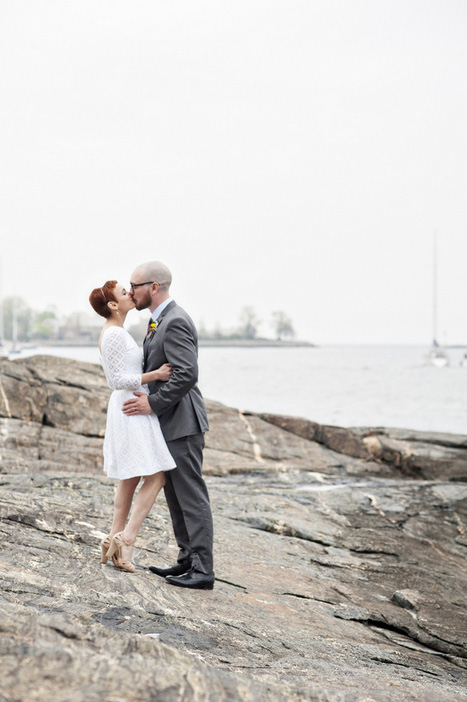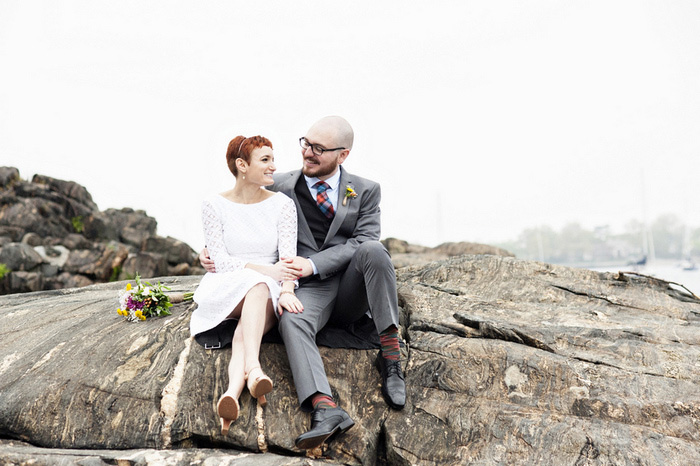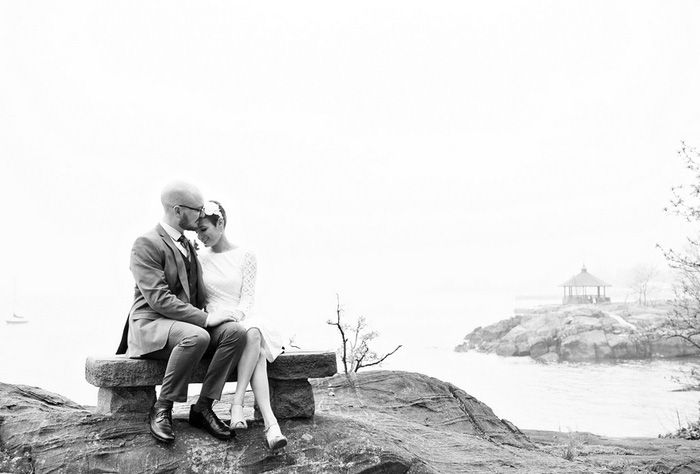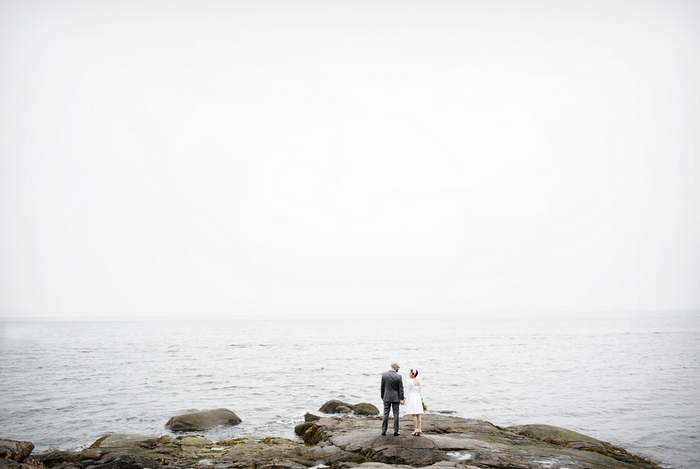 What was the best thing about having an intimate wedding?
The best part about having an intimate wedding was that we were able to make it extremely personal. Everything was handmade by us and our family including my headpiece, the bouquet, boutonniere, the sign and flower arrangements for the bike, star decorations, pie stands, cake toppers, centerpieces, all of the food and the pies for dessert! It really felt like everyone was working to make this the best day ever and then we all got to enjoy it together.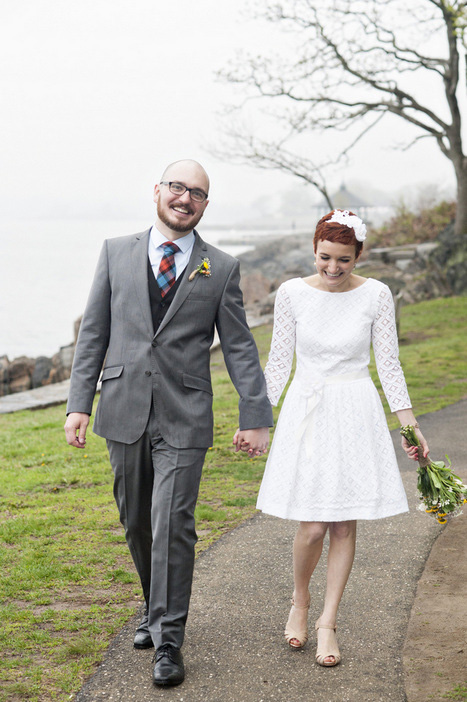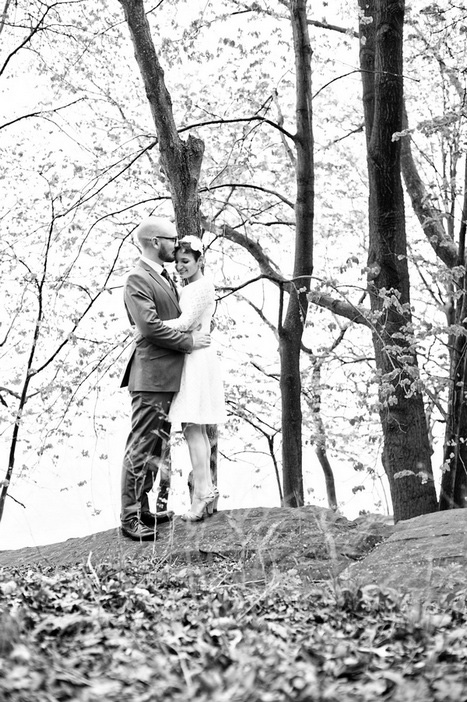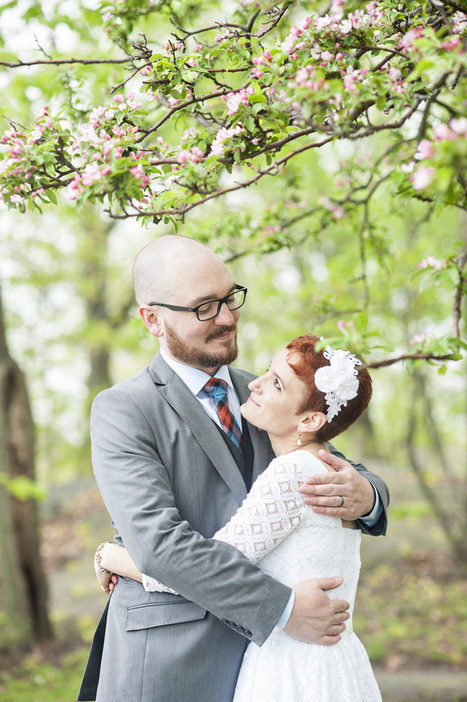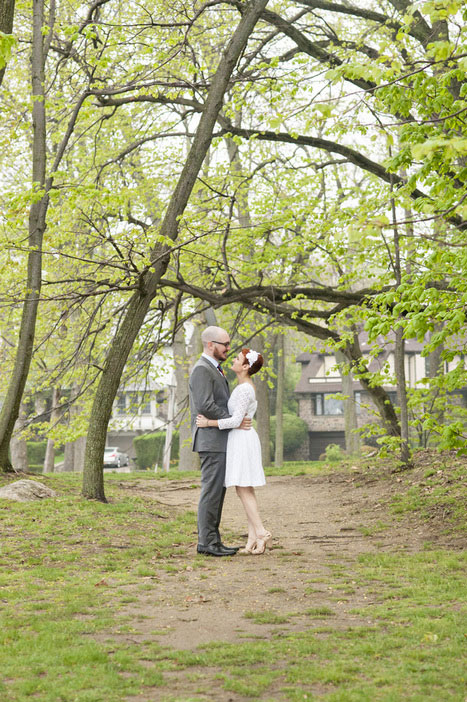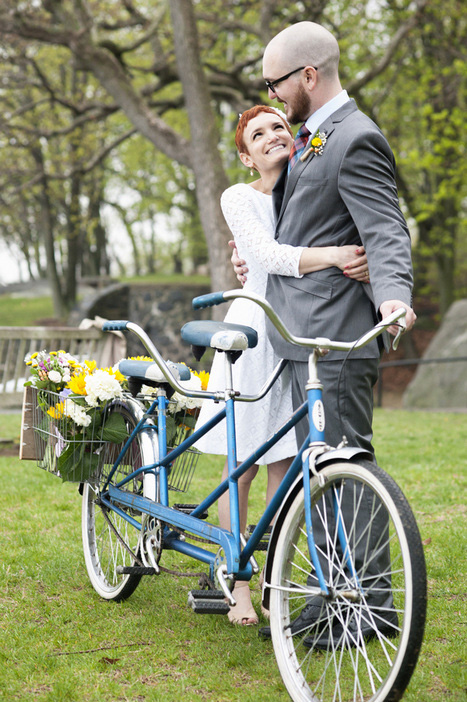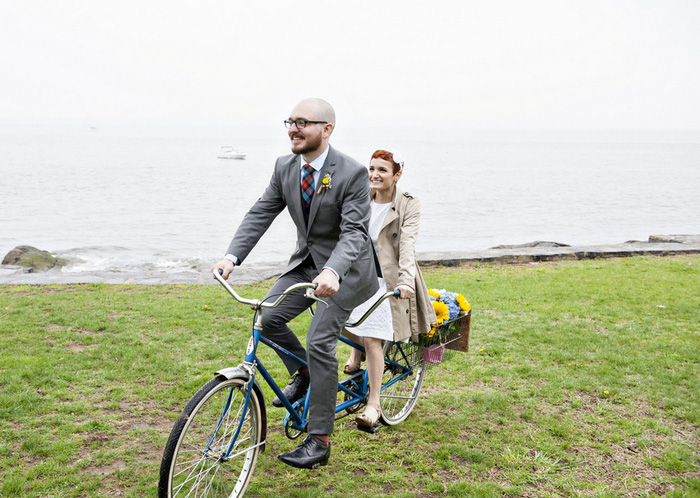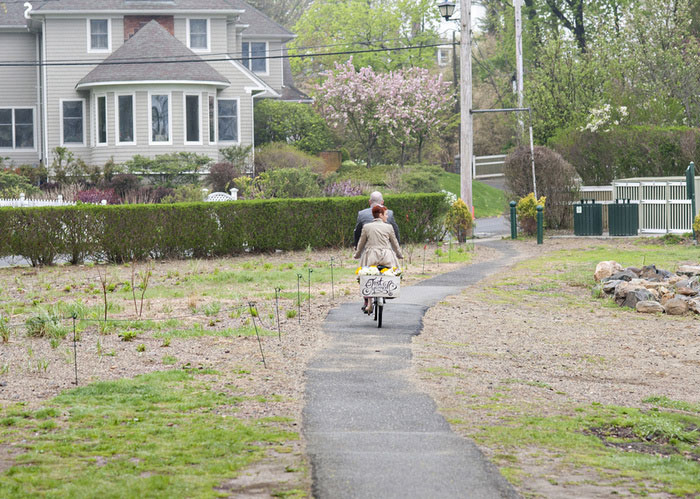 What advice do you have for couples who are considering an intimate wedding?
Go for it!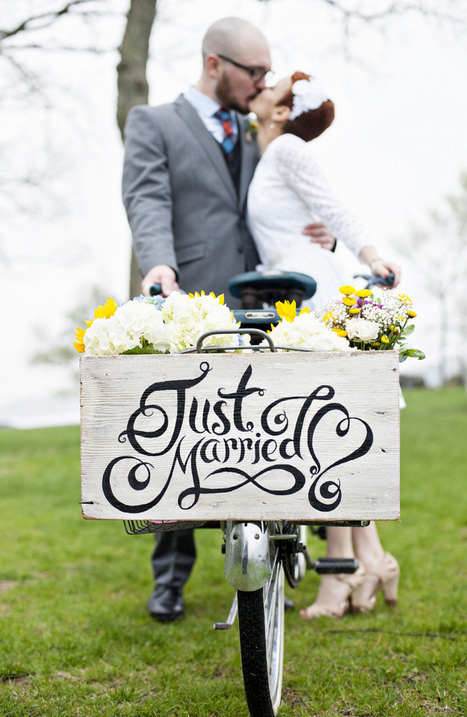 Vendors:
Photography: De Nueva Photography
Flowers: Trader Joe's (My mom and I went over to Trader Joe's in the morning and bought what we thought looked best that day. Then we went home and made our own bouquet and boutonniere and used the rest for centerpieces and decorations for the bicycle.)
Groom's Outfit: Zara (pants & jacket), Express (vest), H&M (shirt), Macy's (shoes/socks)
Bride's Outfit: Lilly Pulitzer dress (with a handmade belt), Seychelles Shoes