Having both been married before, Kelly and Mark decided that a big extravagant wedding was not the route that they wanted to take. In the words of the groom: "Been there, done that!"
Instead, the couple chose to elope in one of their favorite cities – New York – with a simple civil ceremony. They followed up their city hall nuptials by wandering around the city with their photographer Tahni in tow, riding the subway, eating pizza, and toasting their marriage with local patrons at an Irish pub. Now that's what we call love, Big Apple style!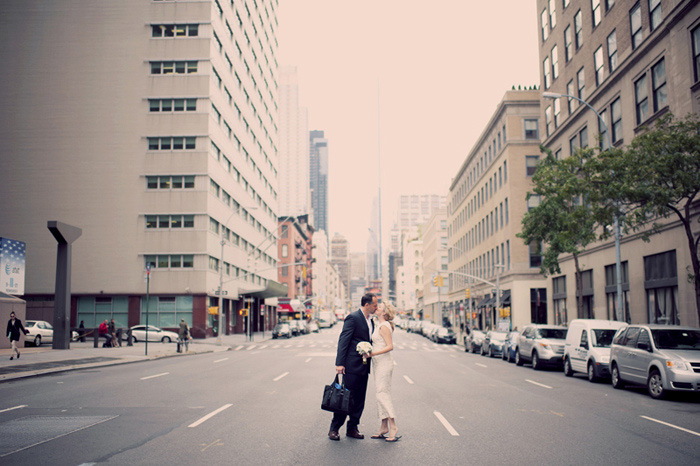 Kelly, 42 & Mark, 48
New York City, NY
Wedding Date: October 10, 2013
Number of guests: 1,  Tahni (our photographer)
Wedding Cost: Marriage license, flowers, and photographer, totaling $1100
Wedding Ceremony Location: New York City Hall
Wedding Reception Location: We held our 'reception' three weeks later at our home in Newport Beach, CA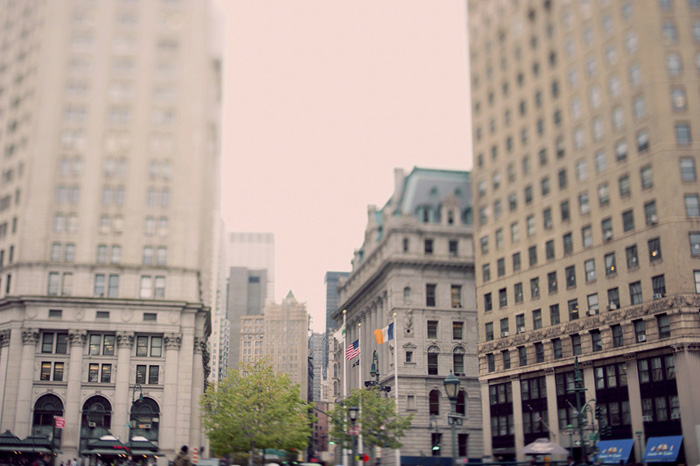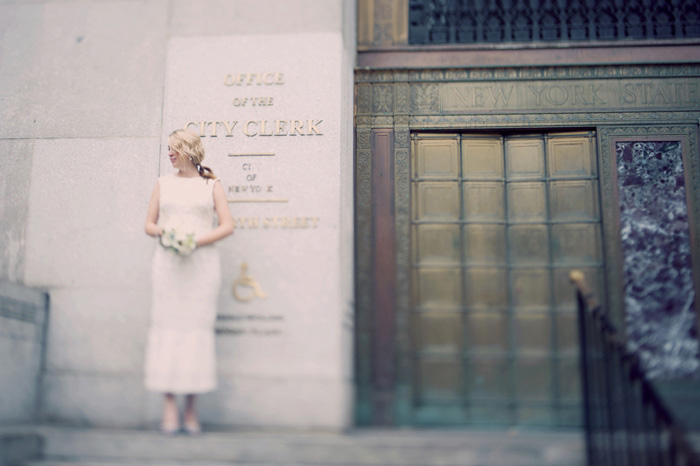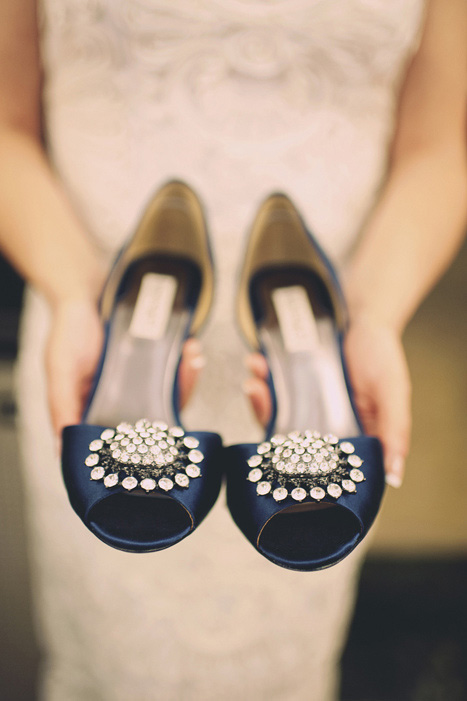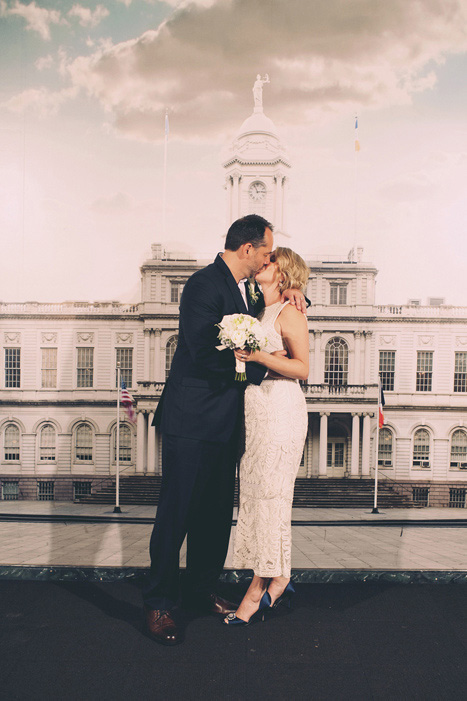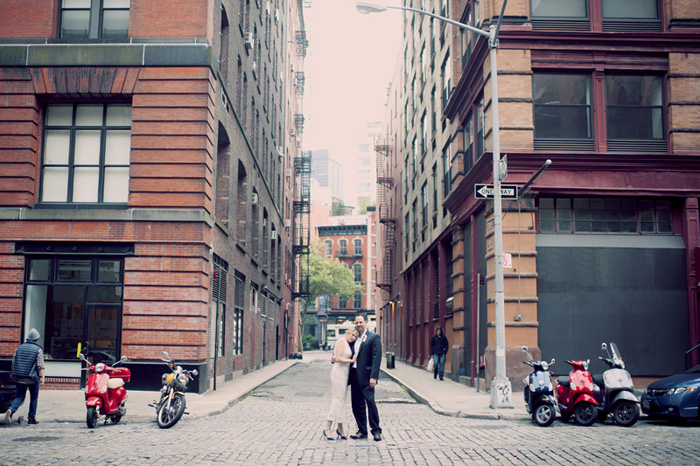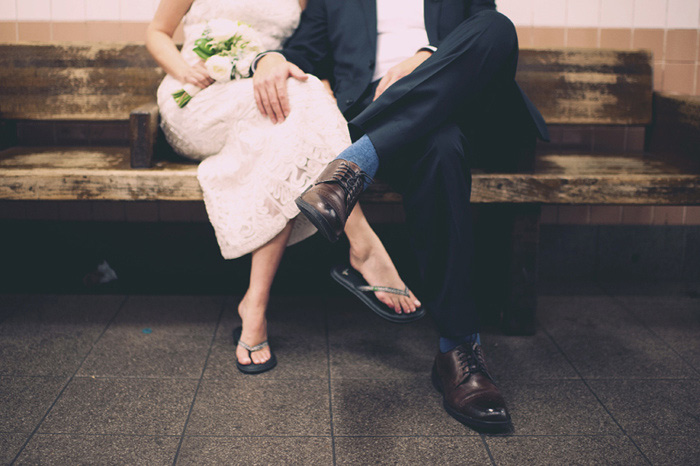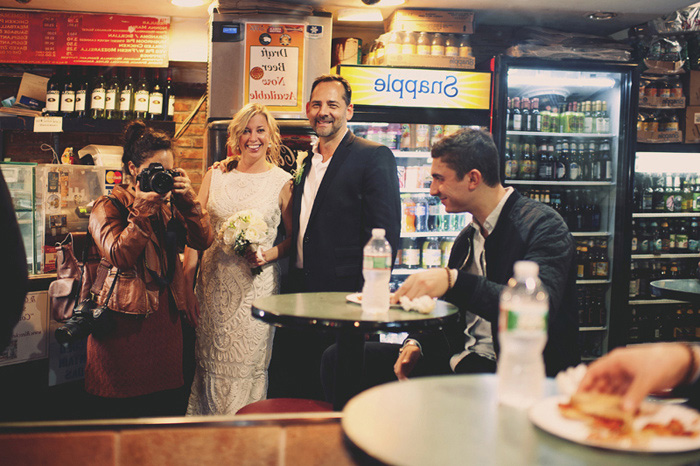 Why did you have an intimate wedding?   
Well, we'd been-there-done-that as far as a big extravagant wedding goes, twice. We're both in our  forties and we just wanted something for us and for us only. We both love New York, and we were already planning a trip to NY in Oct '13, so we both said "Let's get married there!"  Plus, I, the groom, have family roots in NY, so it all seemed too perfect, and very romantic.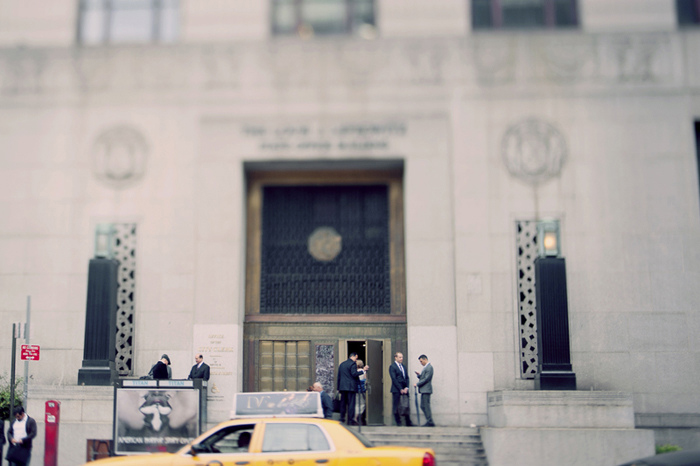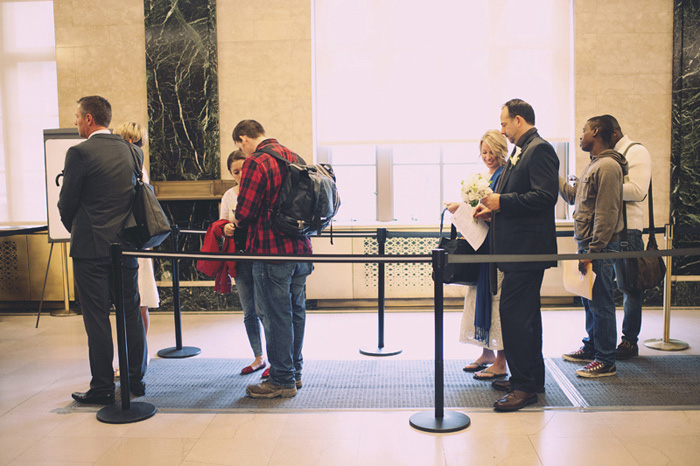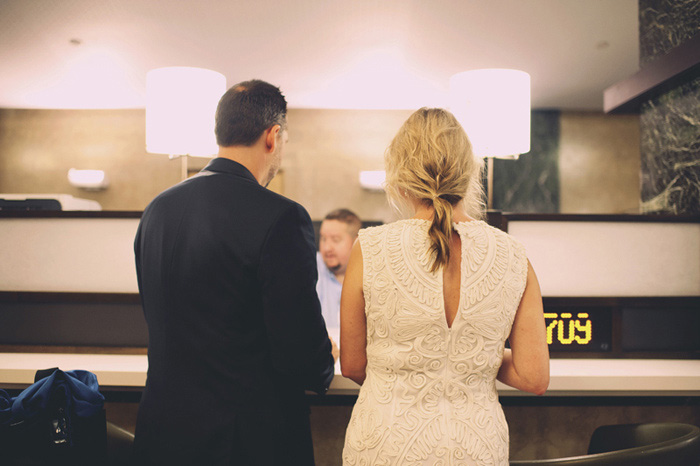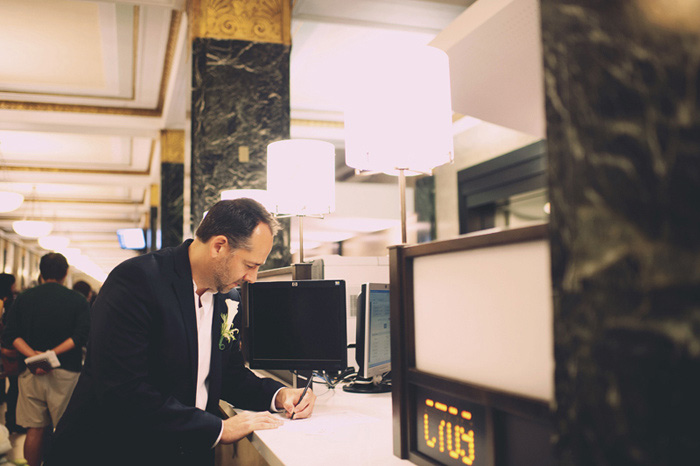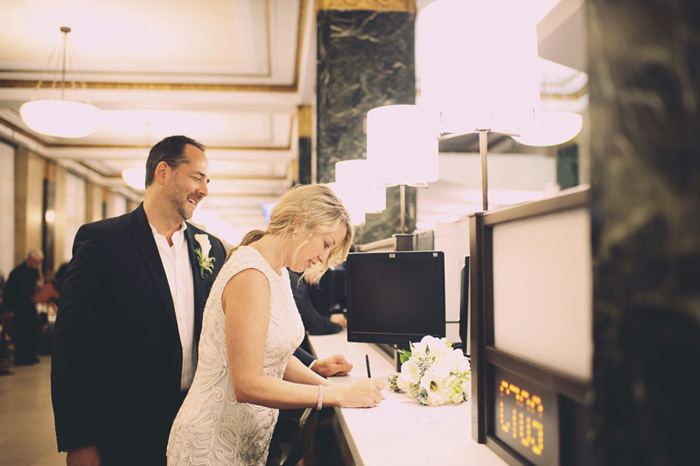 What are some challenges you faced planning an intimate wedding?  
Not many, really, except one: Everyone so loved us together that they wanted to see us get married. But we stayed firm: We'll get married in NY and come back and have a big, fun, informal reception at home.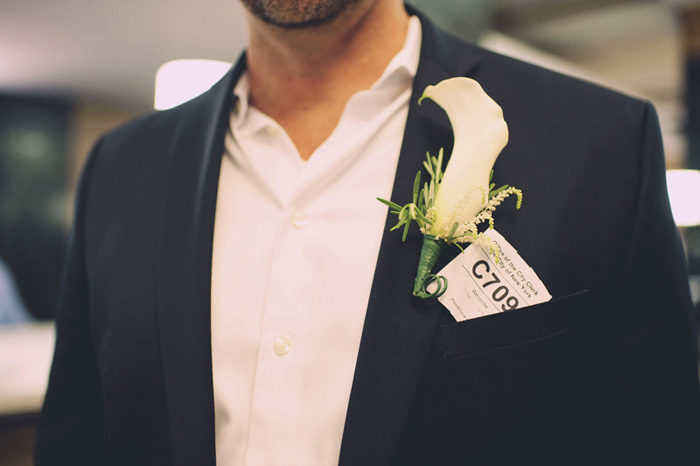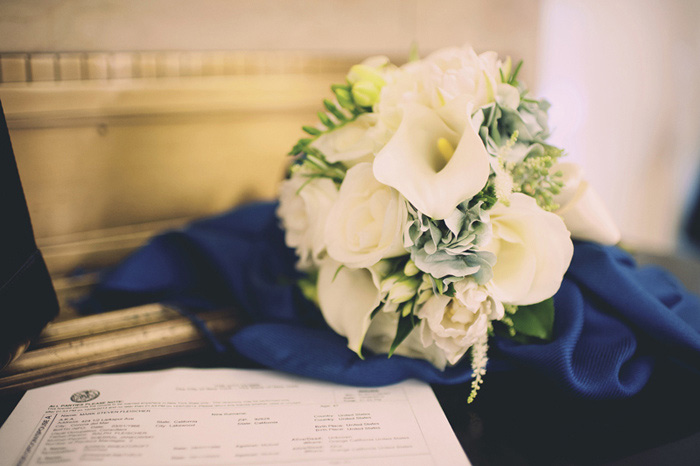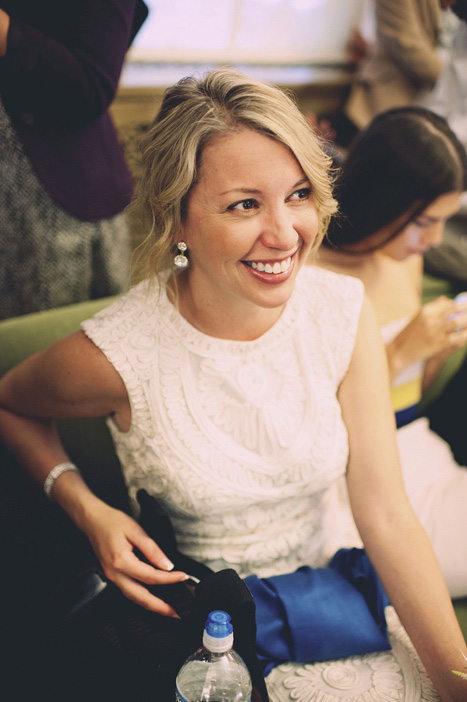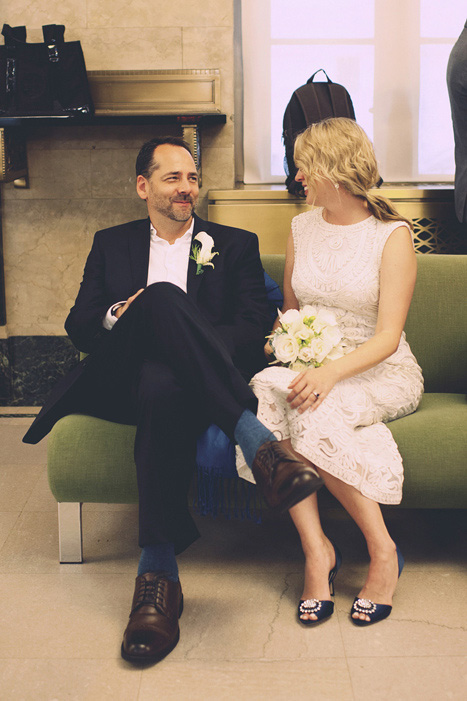 Was it difficult to pare down the guest list?  
Not at all. ZEE-ROE guests!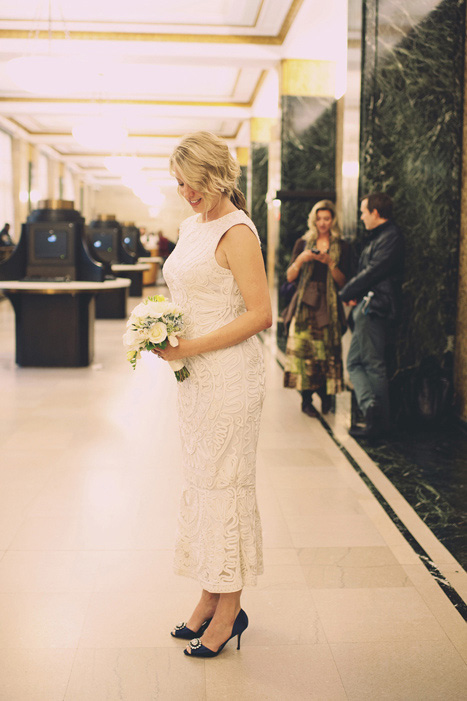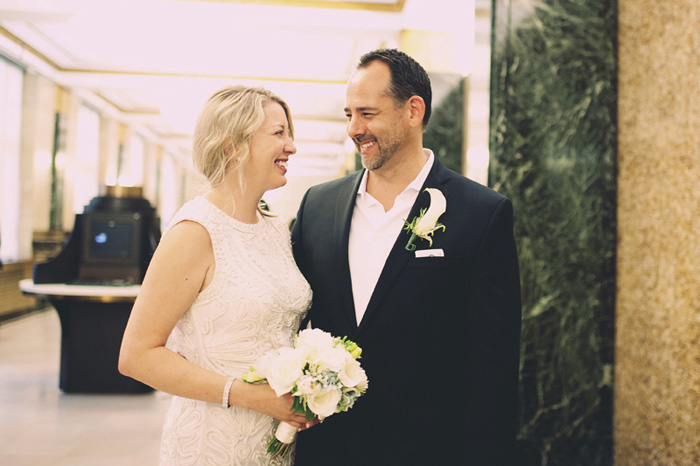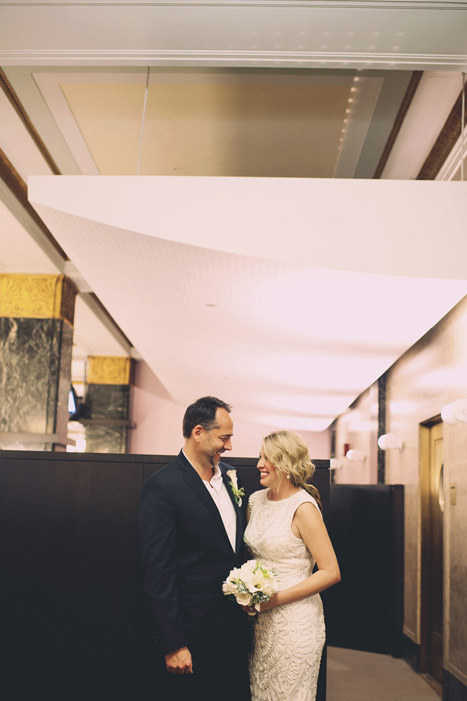 Did you have any issues with the small guest list?  
Not after everyone understood what we wanted, and that we'd have a reception here in Newport Beach.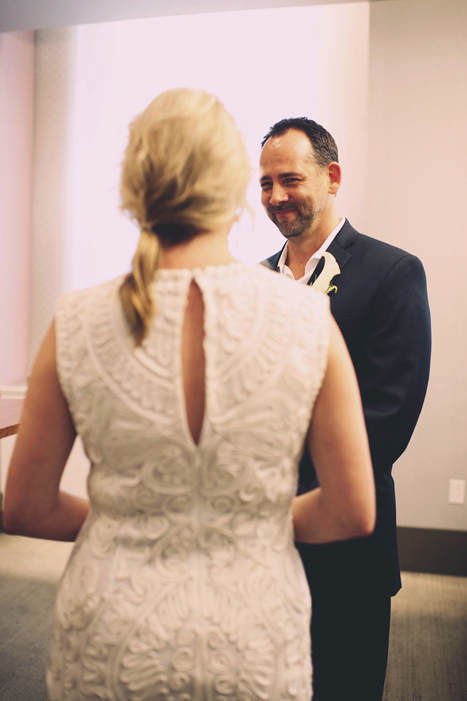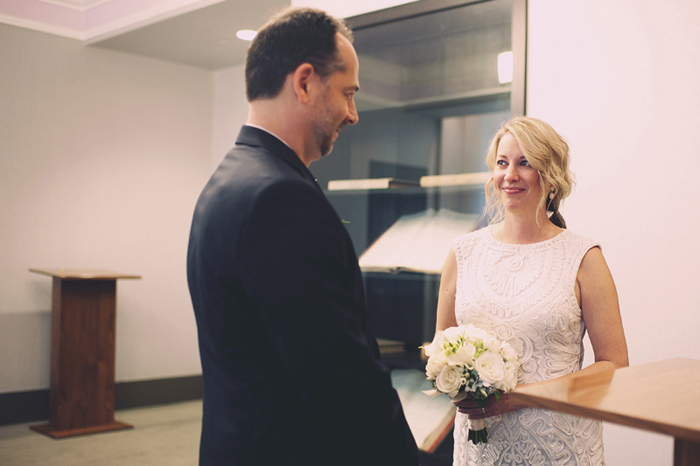 What were the highlights of the ceremony?  
Oh gosh, so many.  For me, the groom, it was the entire day leading up to the moment we said "I do."  While my wife-to-be was getting ready in the apartment we rented in the West Village, I walked to Very Special Flowers off Bleecker St. on W 11th and picked up her bouquet and my boutonniere, and on the walk back to meet her and our car to the courthouse, I was on cloud nine.  The entire day after that was heaven, from waiting at the courthouse with my bride-to-be and our photographer Tahni, the ceremony itself, our photo shoot around the streets of TriBeCa and the West Village, to walking back to our apartment married at last. The best part, though, was how my beautiful bride giggled in joy and nervousness all day long.  I had never seen her so bubbly.
For me, the bride, seeing my husband-to-be for the first time in his suit standing in front of the courthouse with anticipation, waiting for our number and names to be called, watching all the happy people at the courthouse, and seeing how months of planning were finally coming to fruition. I was so happy, and nervous!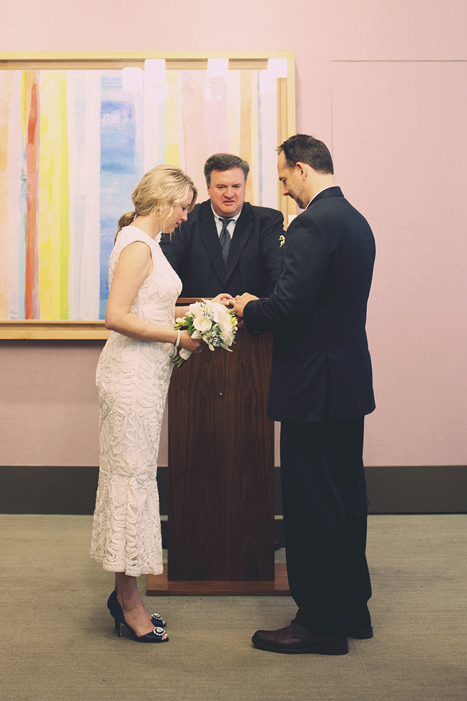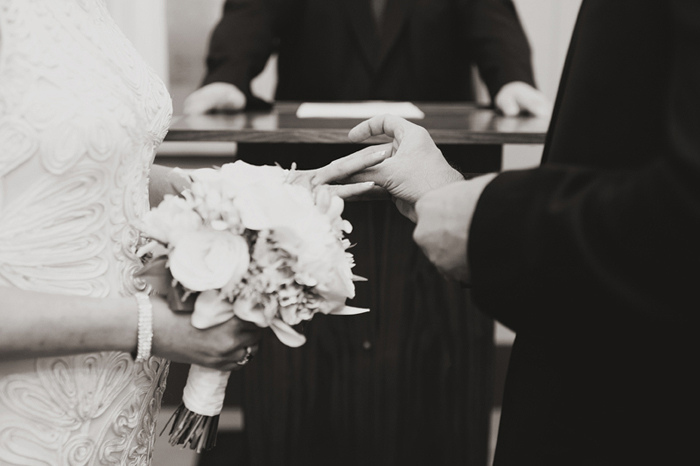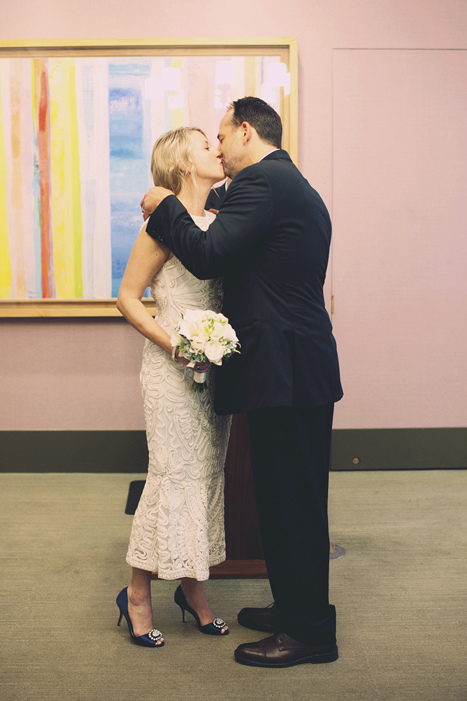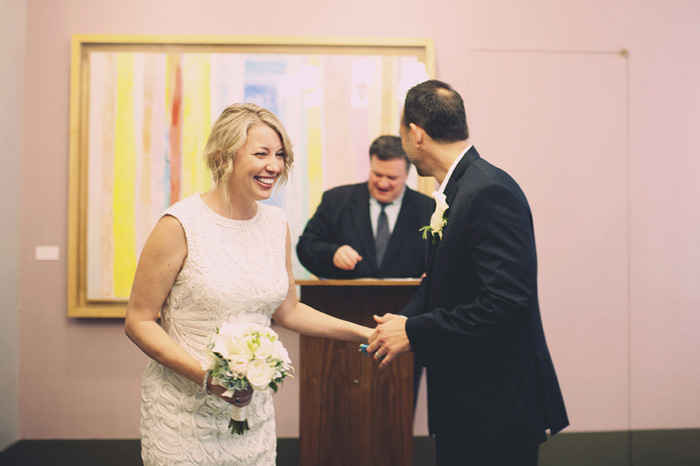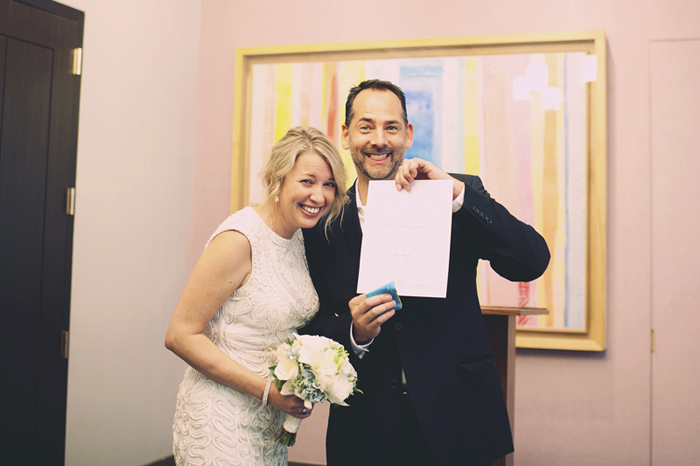 What were the highlights of the reception?     
For me, the groom, the entire day was the highlight. We held the party on Nov 2, 2013, a beautiful Saturday in Newport Beach, and it was a huge high. We did a New York, Married in Manhattan themed party. We had a huge canopy covering our front yard and we hired a bartender, but everything else was DIY. We had flowers from Trader Joe's, cocktail tables all over, a little lounge area near the canopy, homemade cupcakes from our good friend and neighbor, New York themed cocktails, and pizza from a local pizza place that happens to be owned by a New Yorker – the real thing. We also did a good ol' New York hotdog stand.  And, after sunset, we had When Harry Met Sally and then Woody Allen's Manhattan playing on a big screen near the 'lounge' while our music list played from our Bose and iPhones.  Guests started arriving at 4, and the last of us hung around until midnight.  It was a blast.  The best part? Seeing my beautiful wife mingling and smiling and dancing and posing for pictures in her red skirt. Gorgeous.
For me, the bride, I'll remember my red skirt, and dancing around in it. And my handsome husband in his John Lennon NYC t-shirt and suit jacket! Hubba bubba. And our hostess, our friend Melanie, and her so-sweet toast to the two of us. And our dance to Elton John's That's Why They Call It the Blues – it was the wrong song, but it was a great dance.  And setting up the canopy for the first time, the night before, and seeing how beautiful our party would be.  And arranging flowers with our friend and neighbor Lisa. And feeling so much love and support for our union from all of our friends. It was such a special day.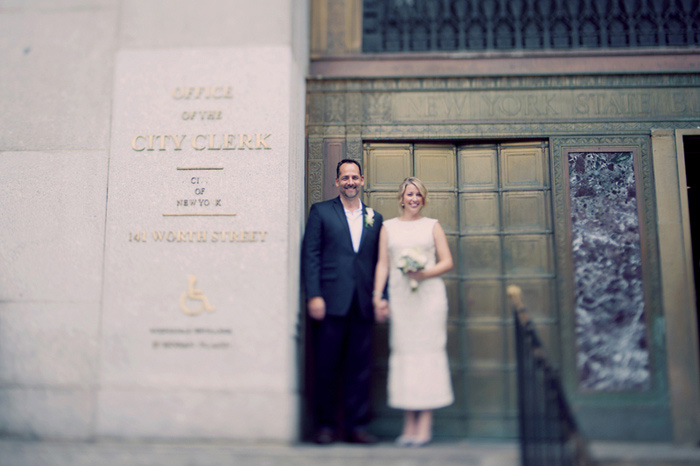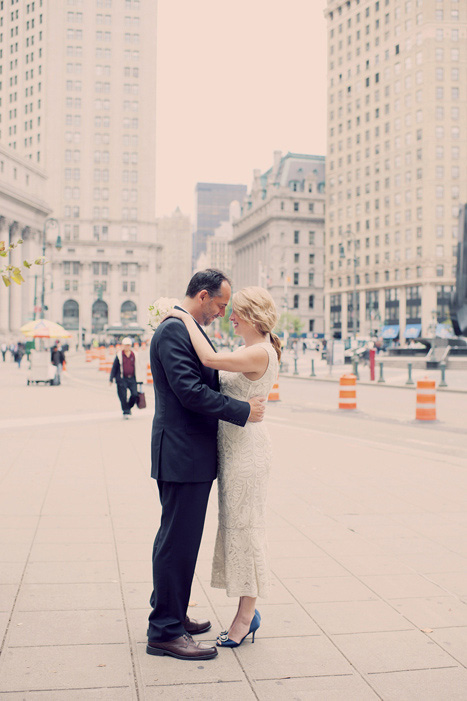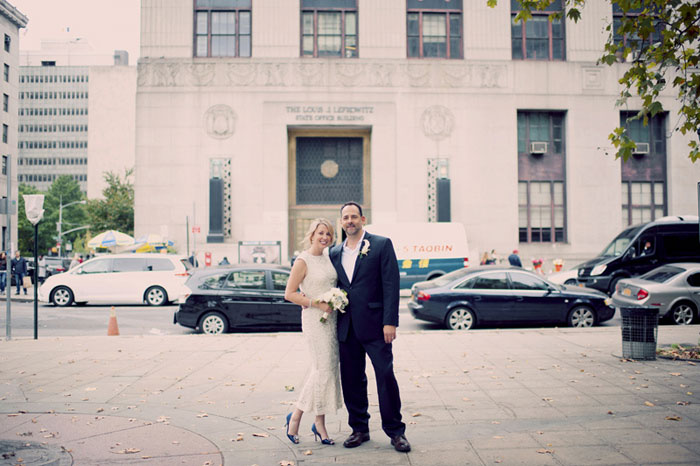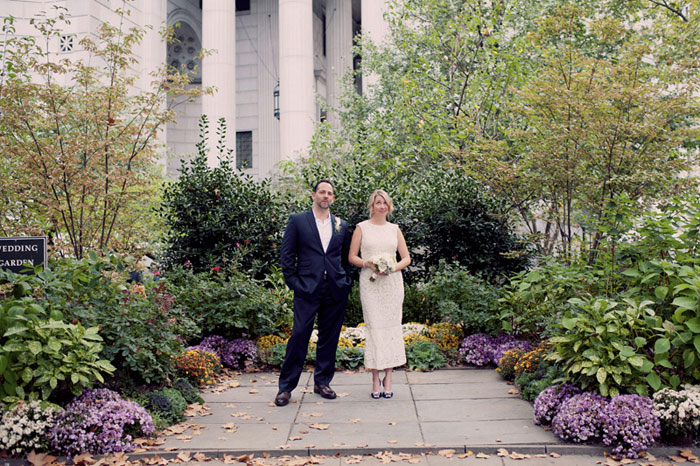 What was the best thing about having an intimate wedding? 
We got to plan it according to how we wanted it.  We decided it wasn't about pleasing friends and family, it was about pleasing the two of us as a couple.  It may sound selfish, but considering how we'd both been-there-done-that, we wanted something that we could revel in, enjoy in the moment, and not worry about all the hoopla and circumstance of a big wedding.  We wanted it intimate, just us, so we could truly savor what we were doing as partners.  And it was perfect.  As that day went on, and even more today, we are so happy we did it the way we did it.  The memories of that day will live with us forever.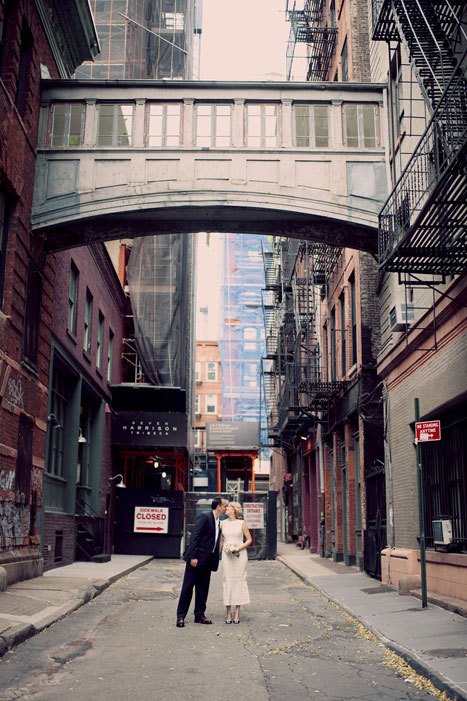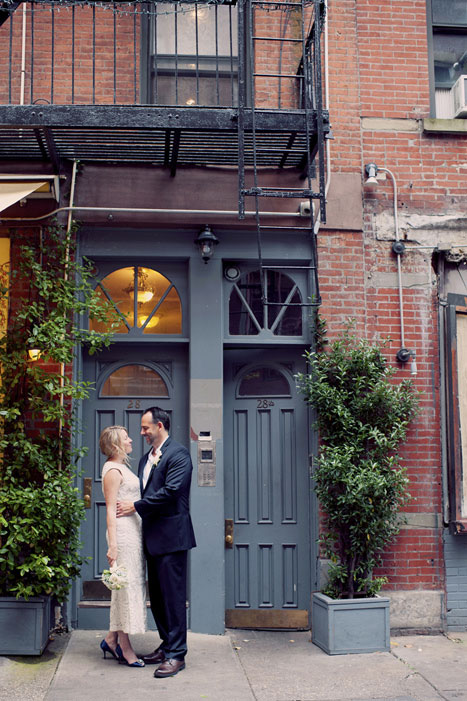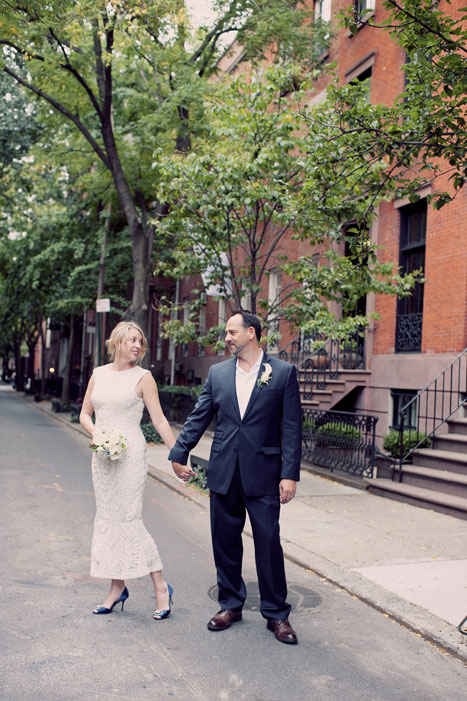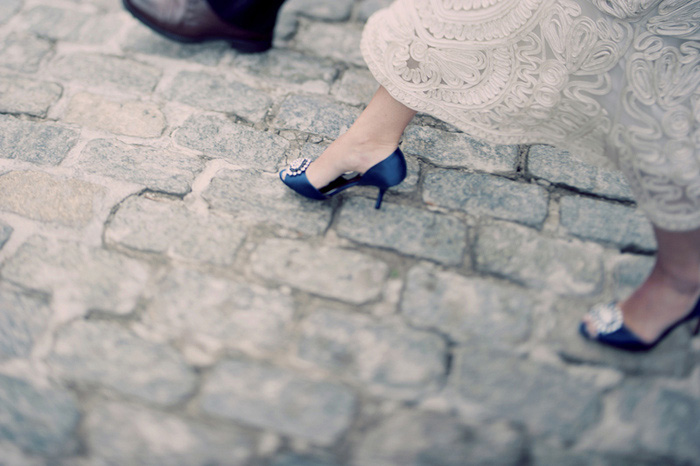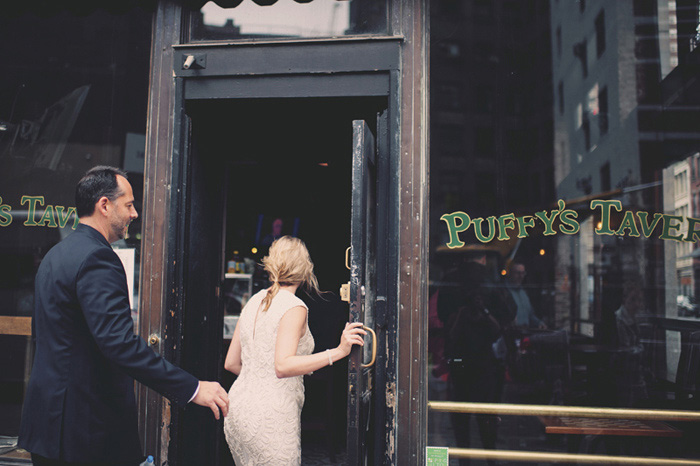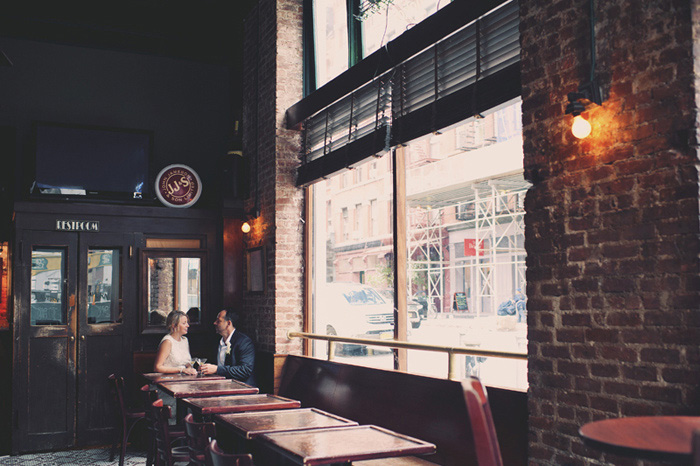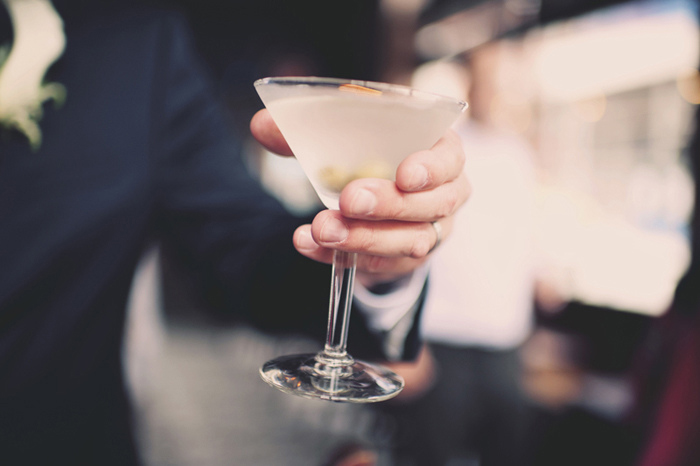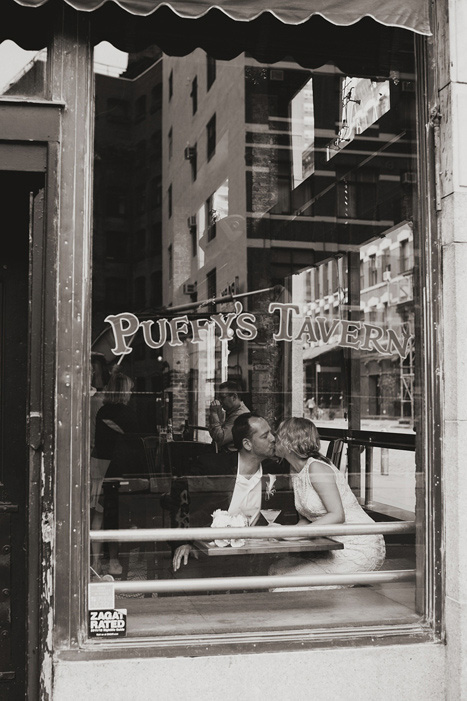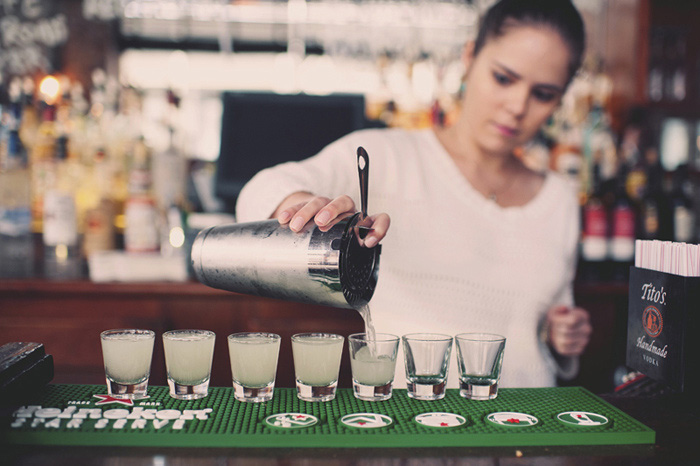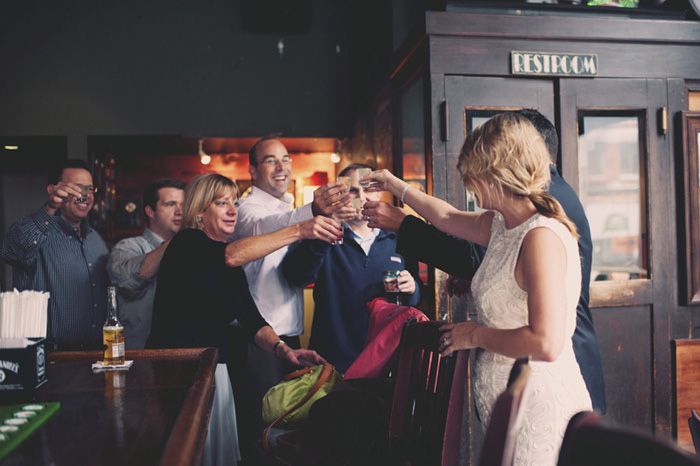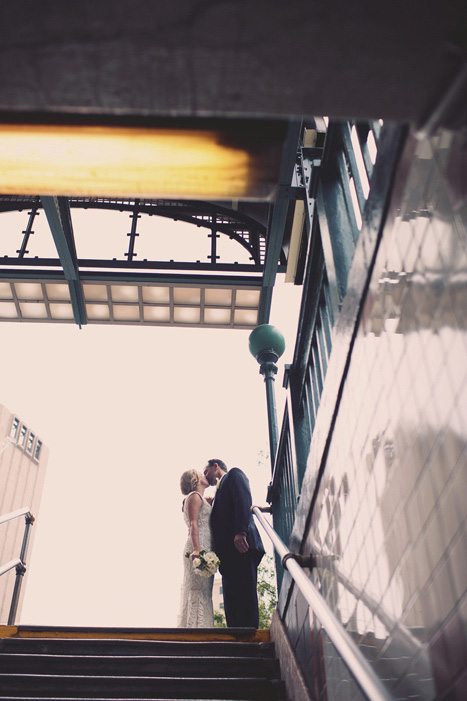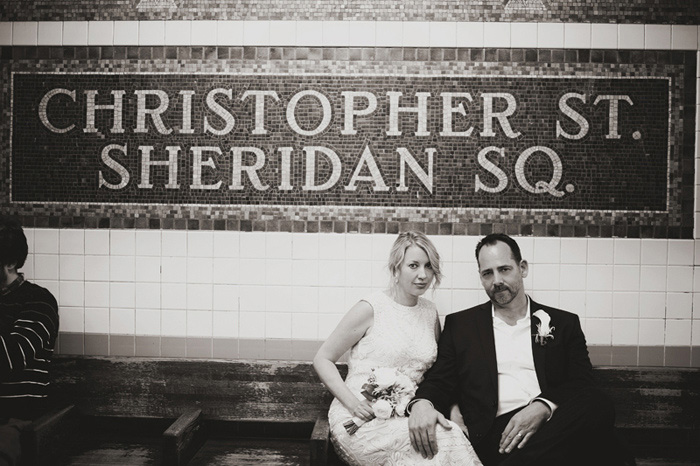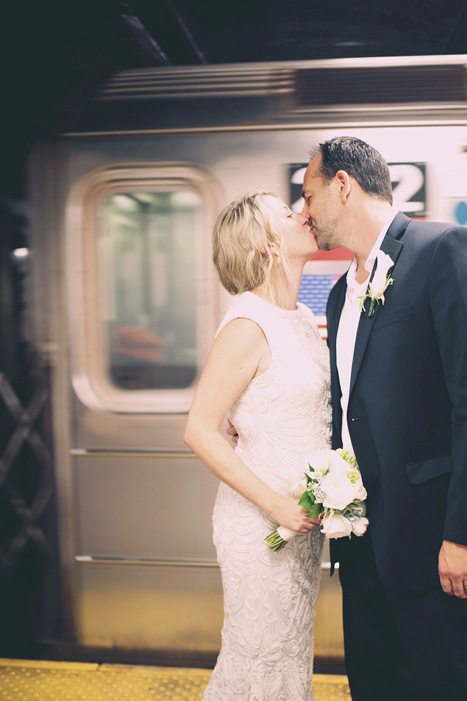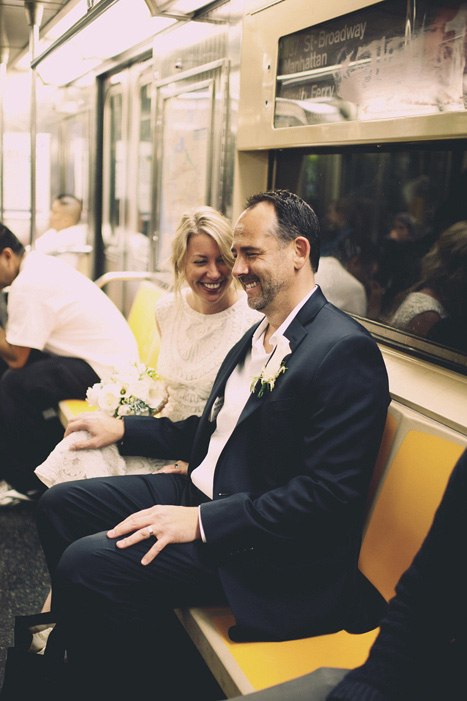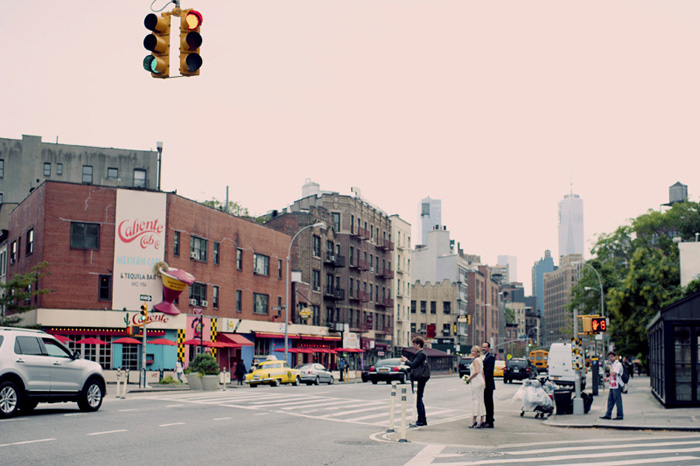 What advice do you have for couples who are considering an intimate wedding? 
Do it how you want it.  Don't compromise.  Its all about the two of you and how you want to enjoy and remember the day, not about what everyone else wants.  Do what's important to you and your future spouse.  Do something original; meaning, something unique to the two of you as a couple.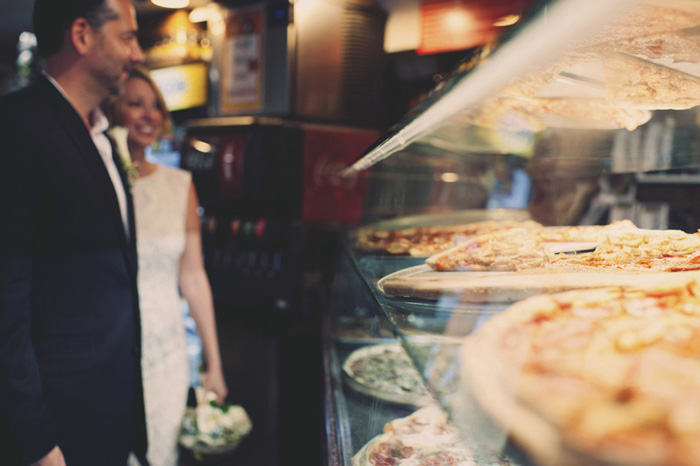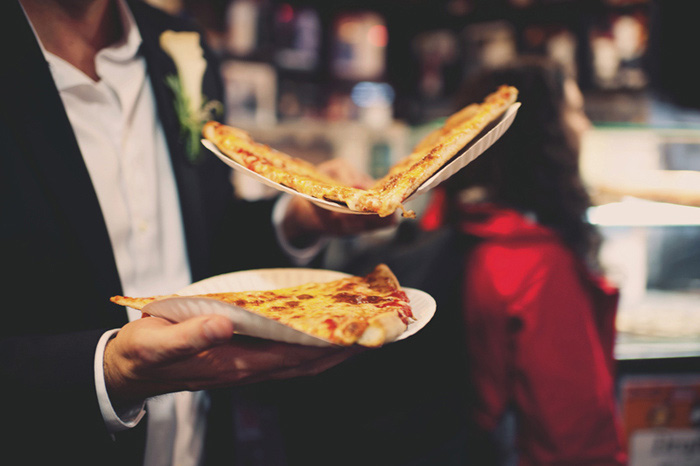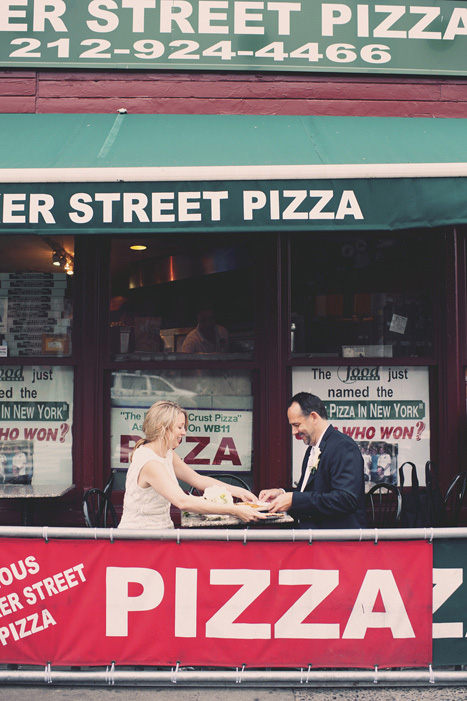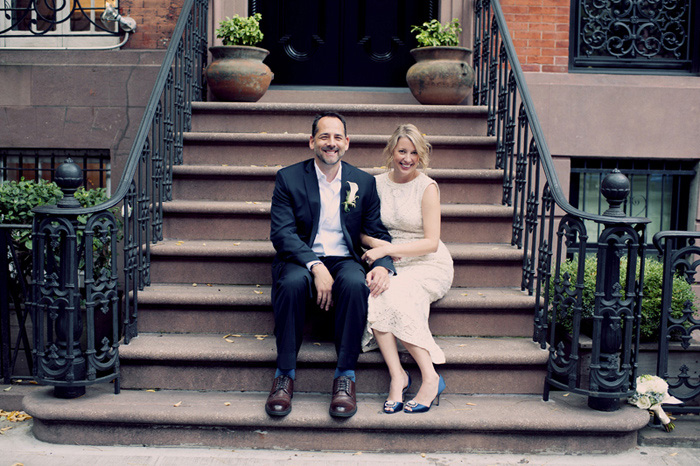 Vendors: