We like to think of peach as blush pink's slightly cooler big sister. Equally pretty as pink, but without the same girly girl associations, it's an incredibly versatile color that easily pairs with muted pastels, but has no problem playing with big statement colors as well. We've put together 5 color palettes to show you just how versatile and perfect it can be for your wedding day.
Now, just because we think peach is pink's cooler sister, doesn't mean we don't love pairing them together! In fact, we think they go together like two peas in a pod, and this fun pastel palette benefits from not just one, but two shades of pink. To finish it off, throw in a dose of mint for good measure.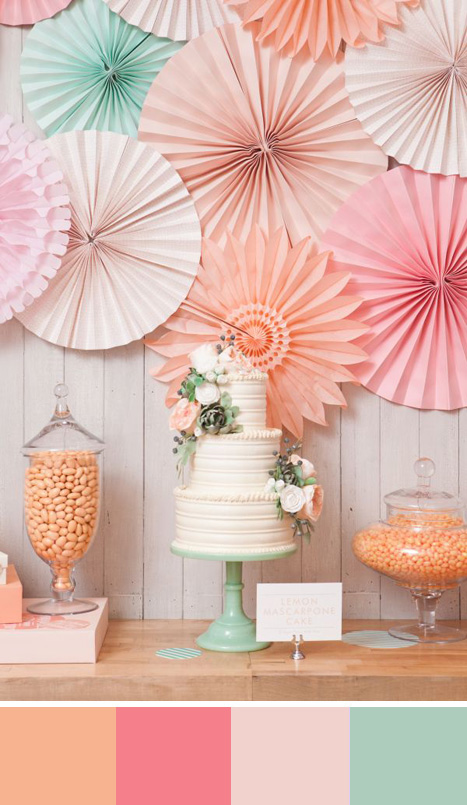 Next, we have another peach and pink pastel palette, this time with cool overtones thanks to the addition of dusty lilac. It's a slightly more muted color scheme than the one above, but just as lovely.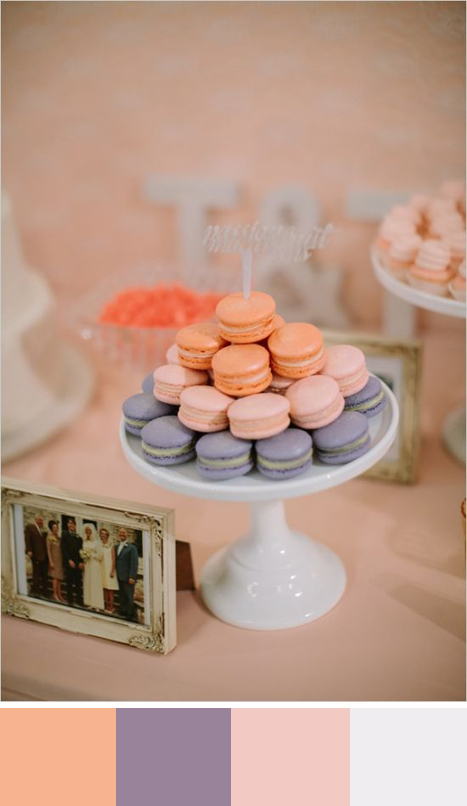 We think navy and peach are a color match made in heaven and this palette hits the perfect balance between feminine and masculine hues.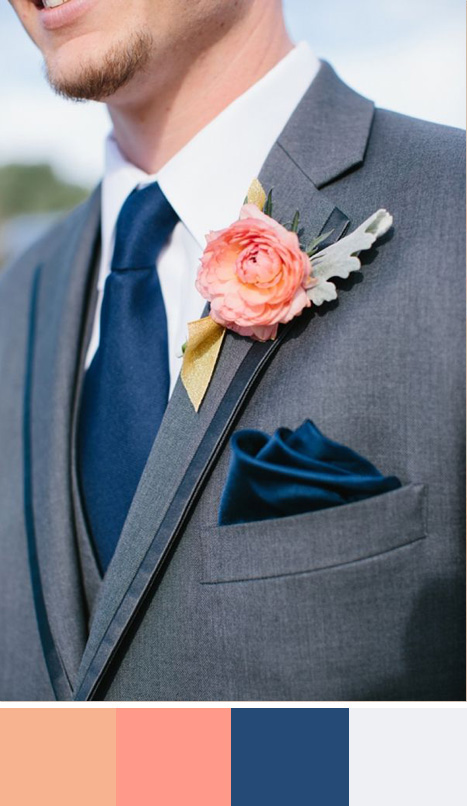 Looking for something with a bit more kick? Why not throw in a little red to the mix?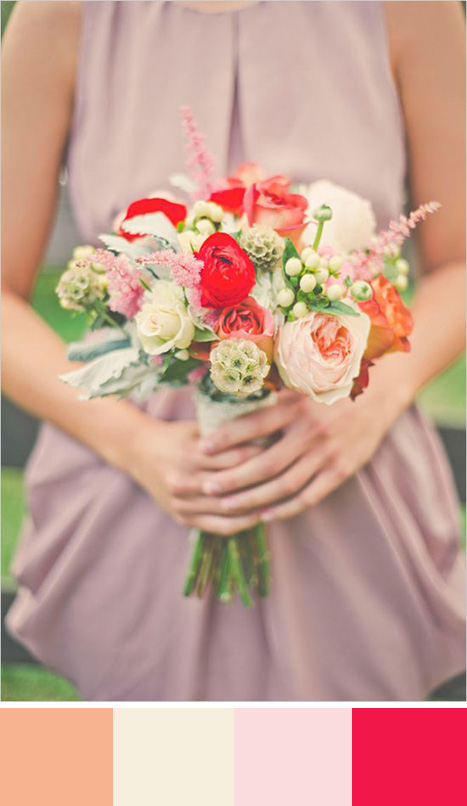 Finally, if you're looking for a color palette that packs a lot of punch, this one is for you! Complementary colors come together in this orange and blue filled color scheme that is sure to make a statement on your wedding day.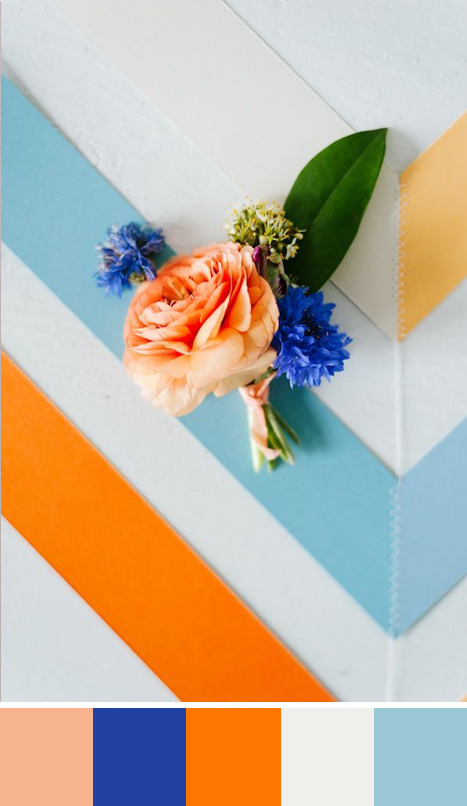 Photo one: elizabethannedesigns.com; Photo two: weddingchicks.com; Photo three: weddingchicks.com; Photo four: weddingchicks.com; Photo five: theglitterguide.com