Kerstyn fell in love with Ireland the first time she visited the Emerald Isle, and after much discussion about destination wedding venues, she and Michael quickly realized that there was no better location for their nuptials. A long engagement allowed the couple's family and friends plenty of time to plan and save for the destination wedding.
Surrounded by their nearest and dearest, the couple exchanged their vows on the grounds of Adare Manor in the county Limerick. To make the day extra special for their guests, the newlyweds surprised everyone with a spectacular fireworks display at the end of the evening – making for a truly fitting conclusion to a magical day.
A huge thank you to Larry McMahon sharing the beautiful photos from this wedding with us!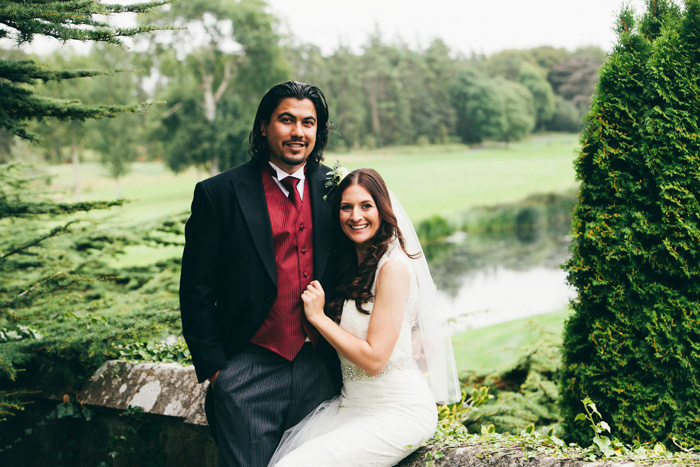 Kerstyn, 29 & Michael, 31
Adare, Ireland
Wedding Date: September 1, 2014
Number of Guests: 45
Wedding Ceremony Location: Adare Manor
Wedding Reception Location: Minstrel's Gallery of Adare Manor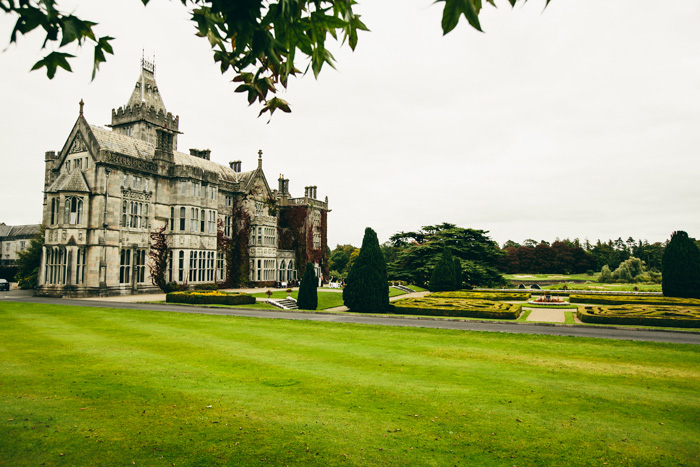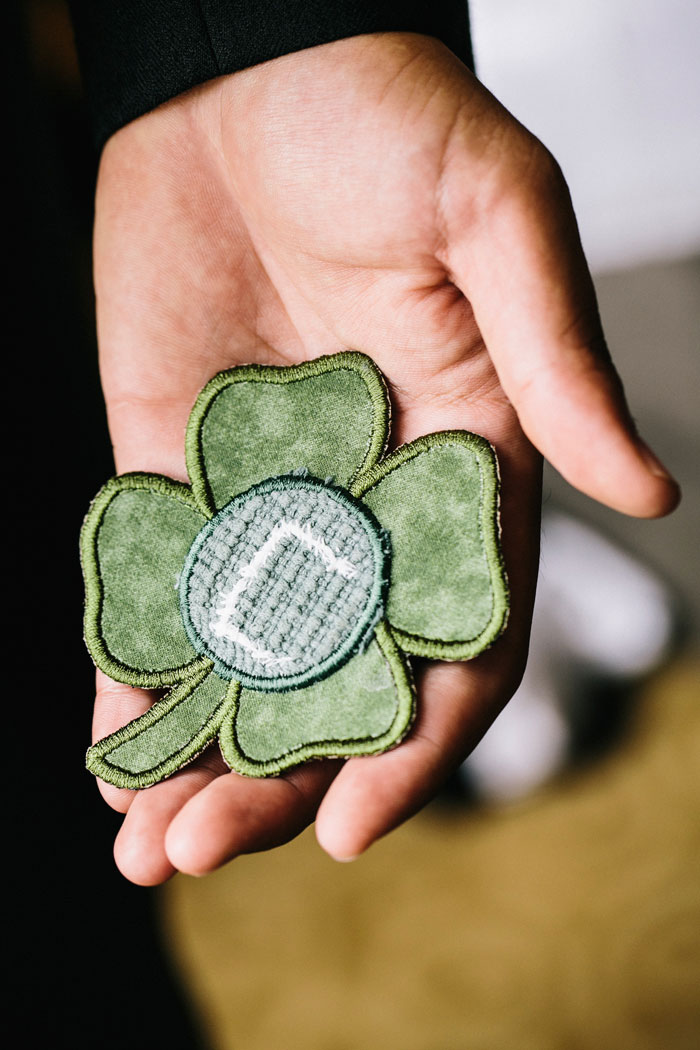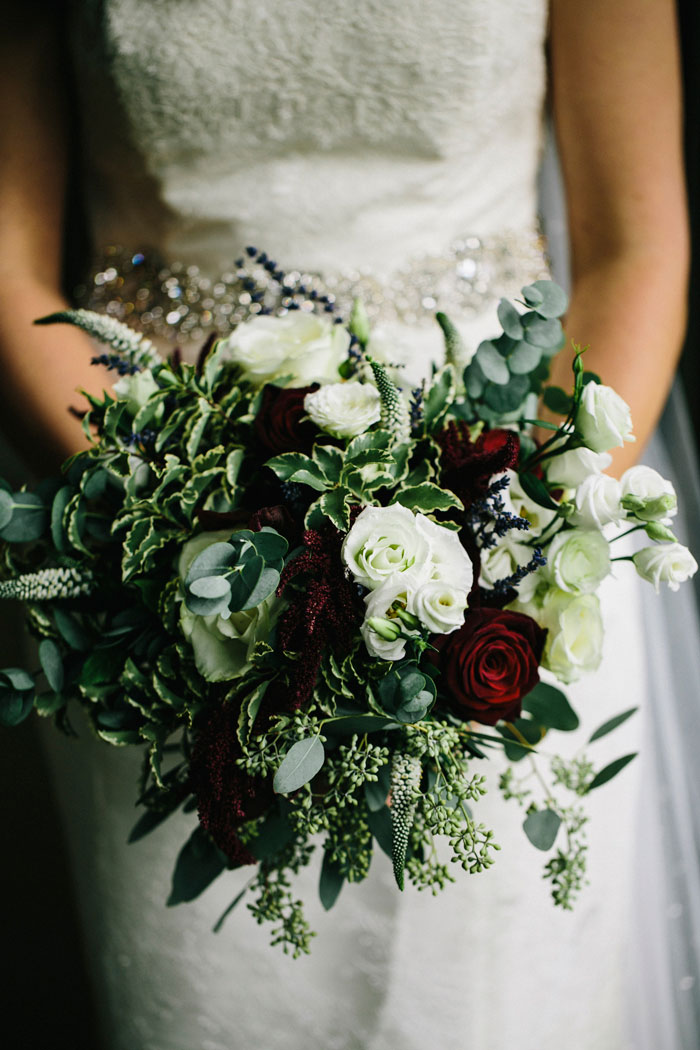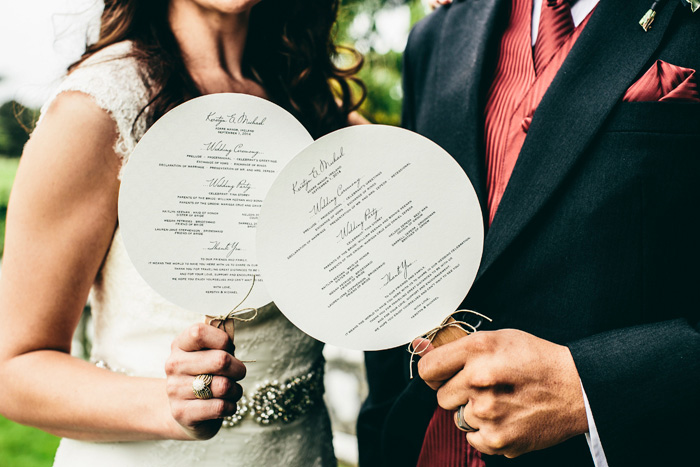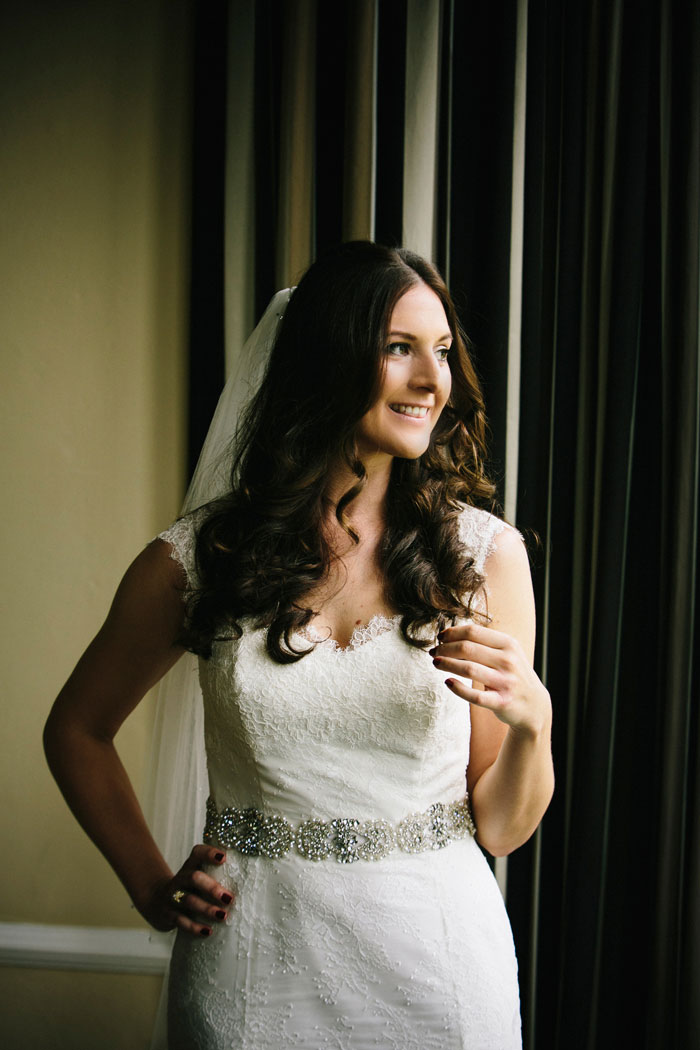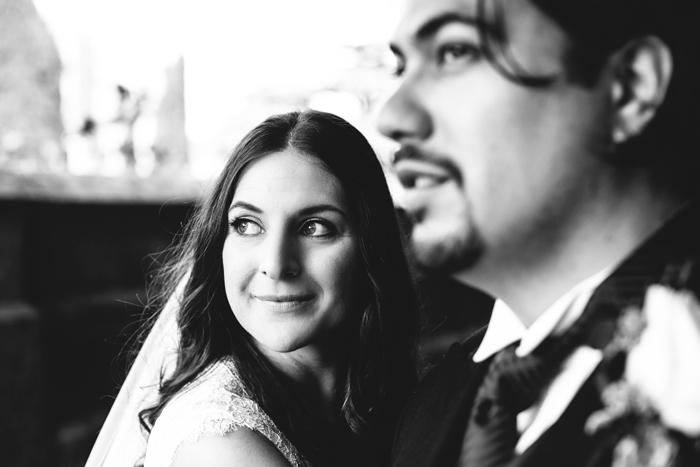 Why did you have an intimate wedding?
We knew we wanted to have a fall destination wedding. I had been to Ireland before and absolutely loved it. As we were discussing locations, the more we talked about Ireland, the more we realized that it was our dream location; so we made it a reality! The intimacy of a small, destination wedding was what truly mattered to us. We wanted to highlight our relationship and our commitment to each other. The wedding weekend was all about our family and friends getting to know each other better and spend quality time with one another in a beautiful country. By the time the wedding day came, we didn't feel like we had to be "hosts"; everyone was ready to enjoy the ceremony and party afterwords. Weddings definitely bring on stress no matter what, but when it came to our wedding day, we were able to truly be in the moment with everyone present and it felt so wonderful.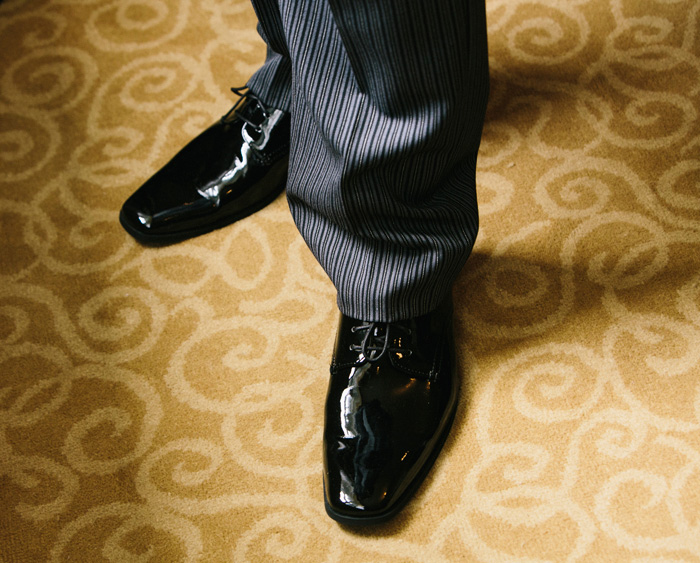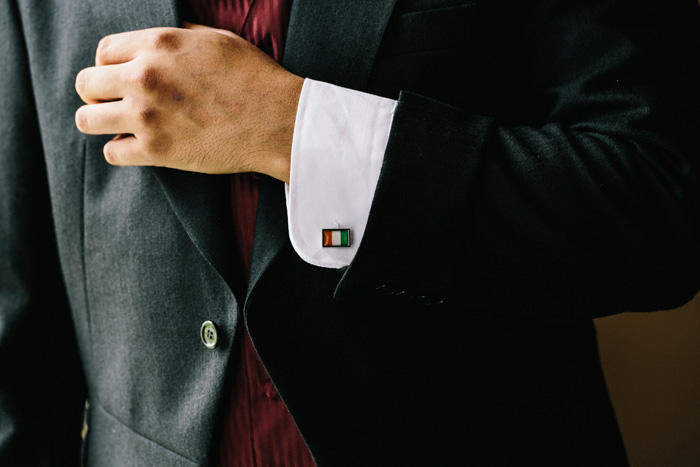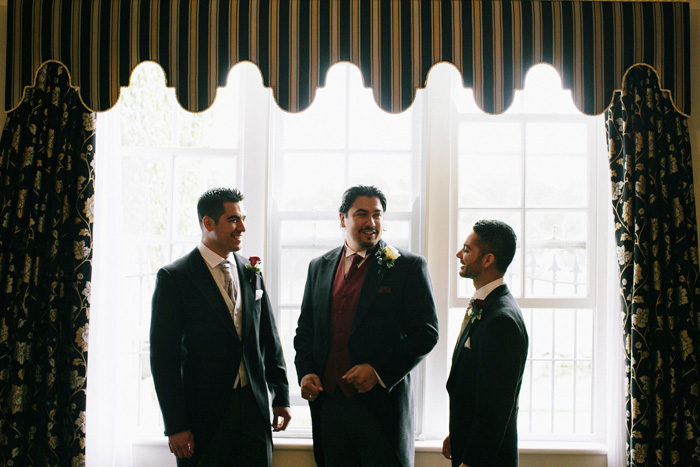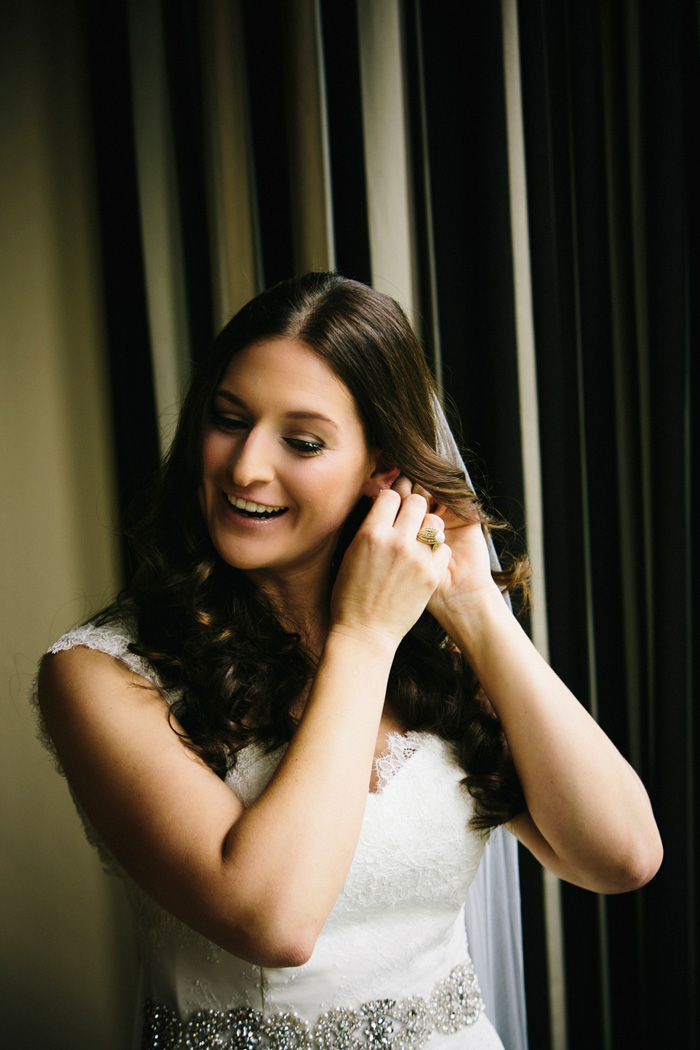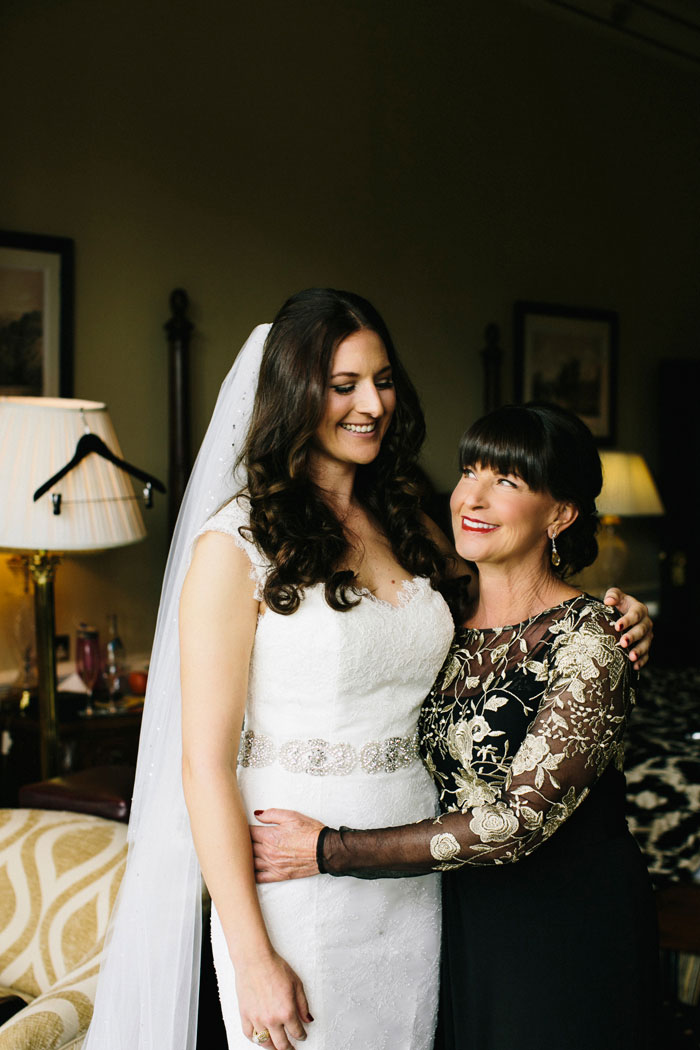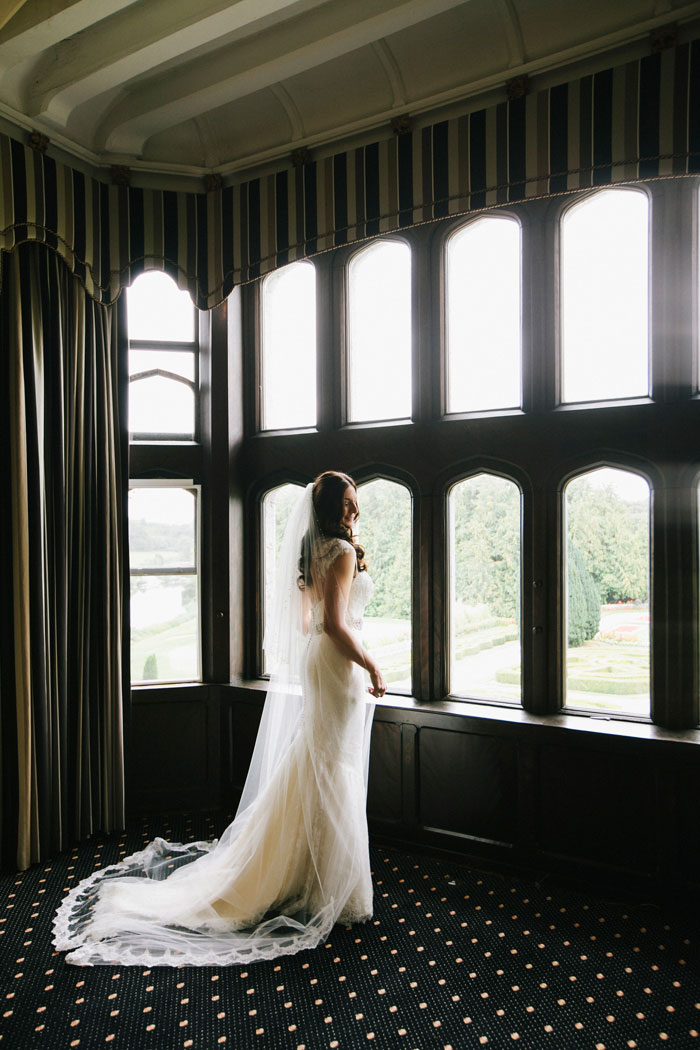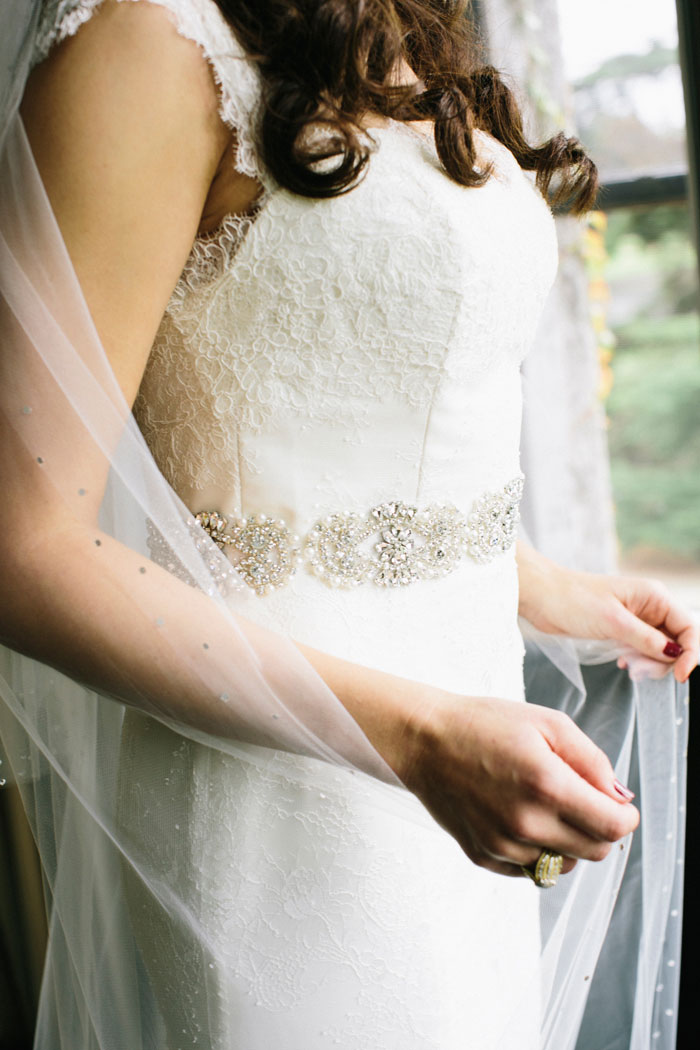 What are some of the challenges that you faced planning an intimate wedding?
We planned the majority of the wedding ourselves. The wedding coordinator at Adare Manor took care of all of the arrangements pertaining to the hotel, and my mom was a big help as well. Planning a wedding in Ireland while we were in California turned out to be less stress and even more enjoyable than we could have imagined! We went to Ireland the December before our wedding to meet with our vendors and apply to be legally married in Ireland since our wedding date is important to us. This helped us get everything sorted out early and made us so excited for the actual day.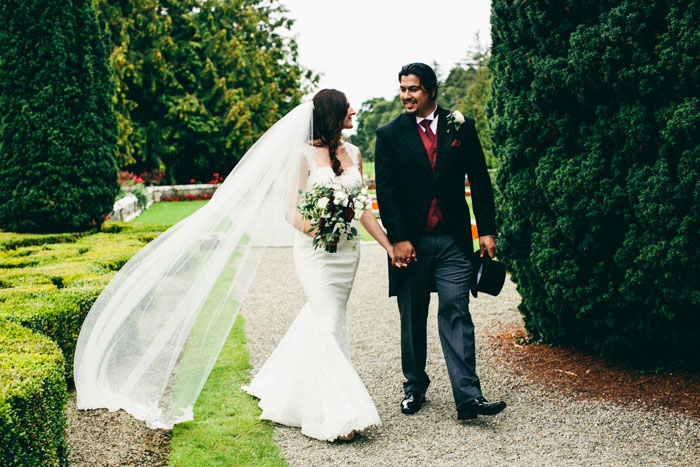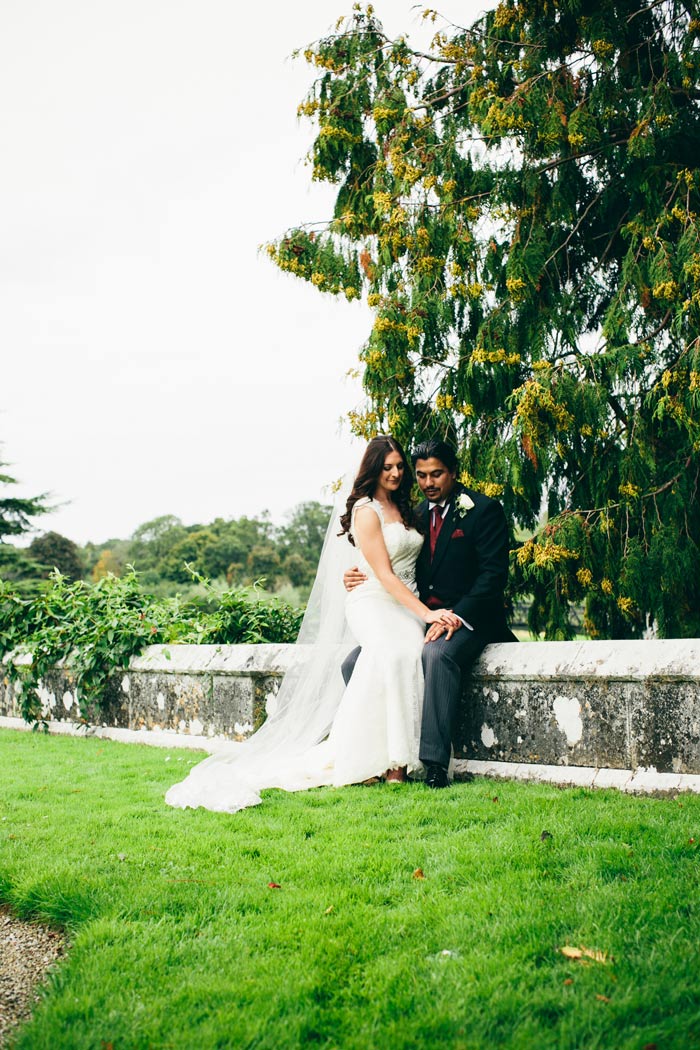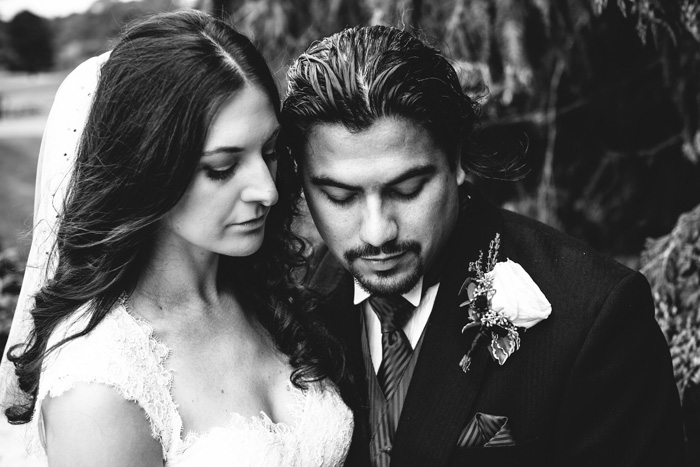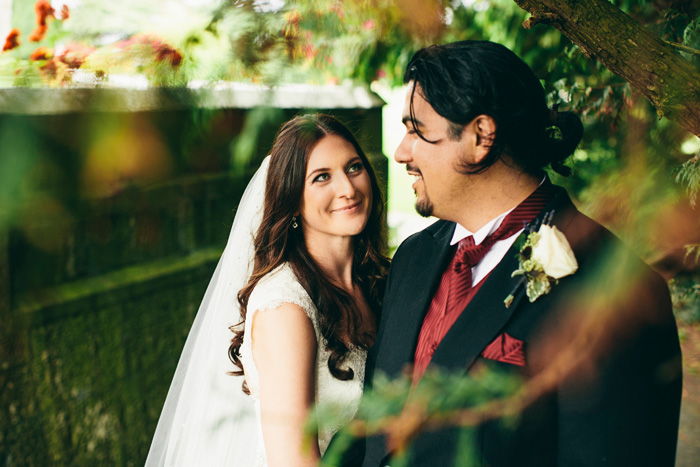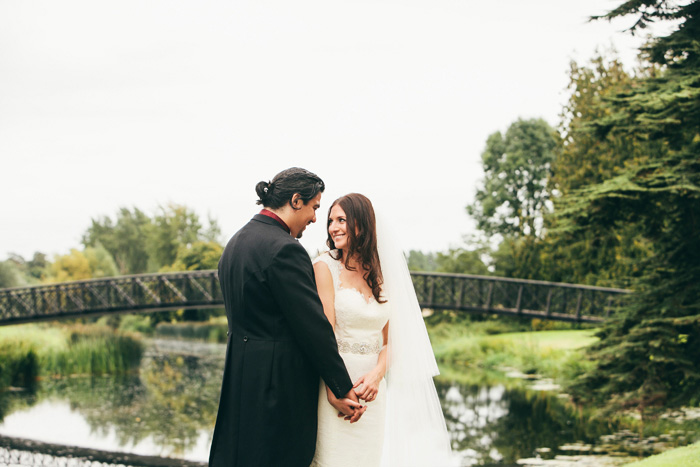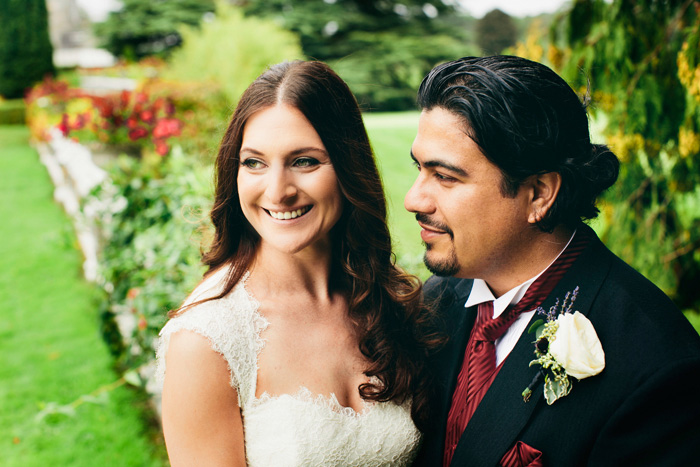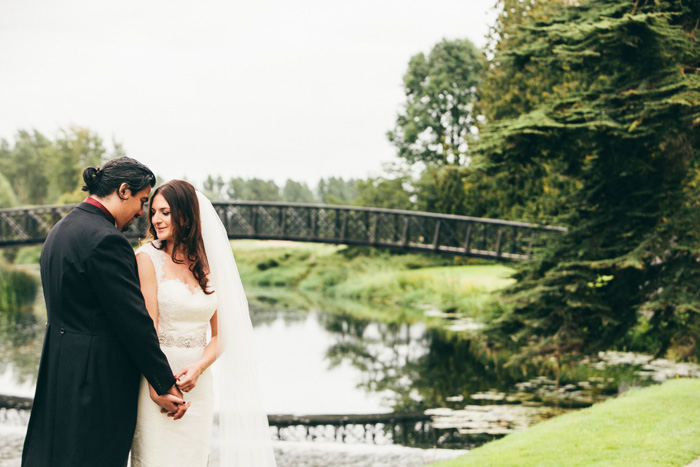 Was it difficult to pare down the guest list? 
We actually had a very long engagement and invited almost all of our family and friends to the wedding. This gave ample time for our guests to plan and save.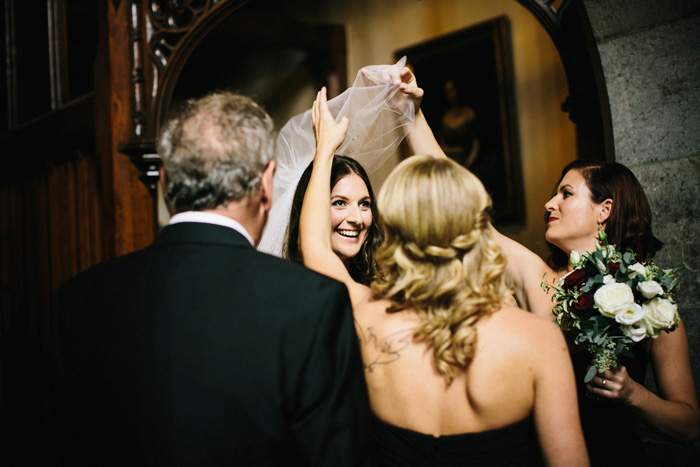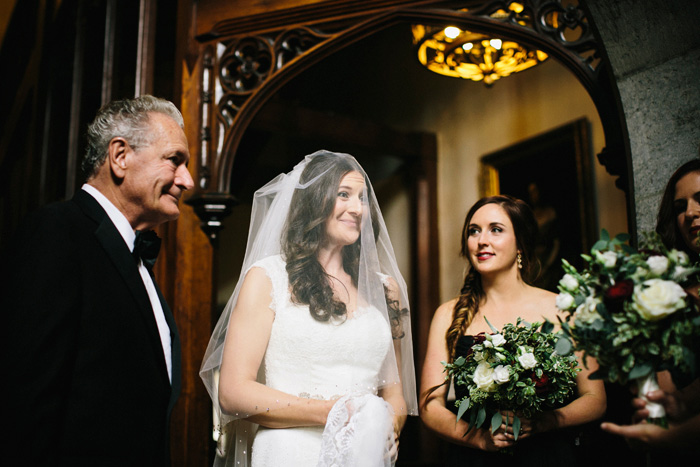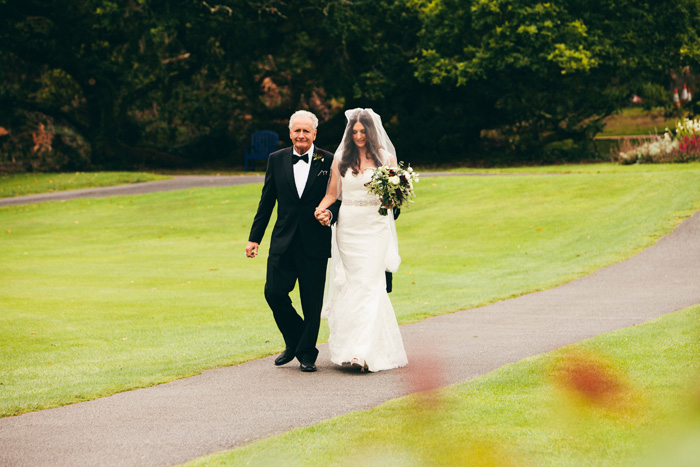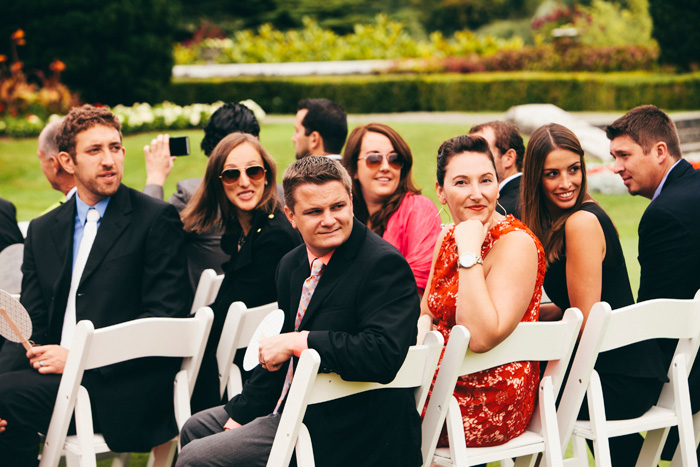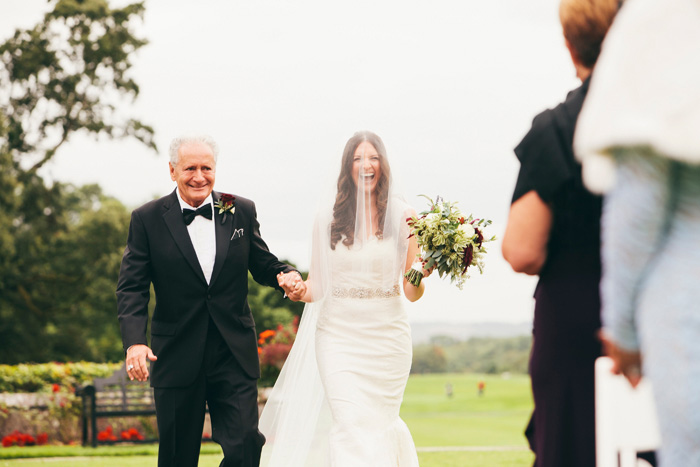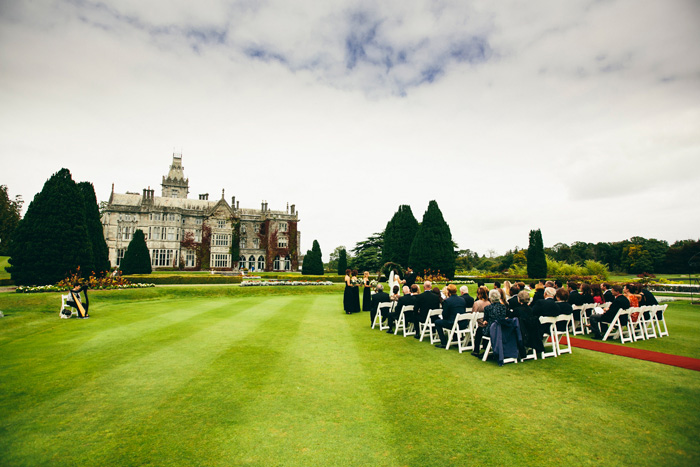 What were the highlights of the ceremony?
Michael and I wrote the ceremony together with the help of our solemniser. It was very personal to us and spoke to our relationship past, present, and future. We also wrote our own vows which was incredibly emotional and so, so special. The ceremony was very real to us, and full of laughter, tears, love, and support from our close network of family and friends. It was the most important part of our wedding day and we'll cherish those memories forever.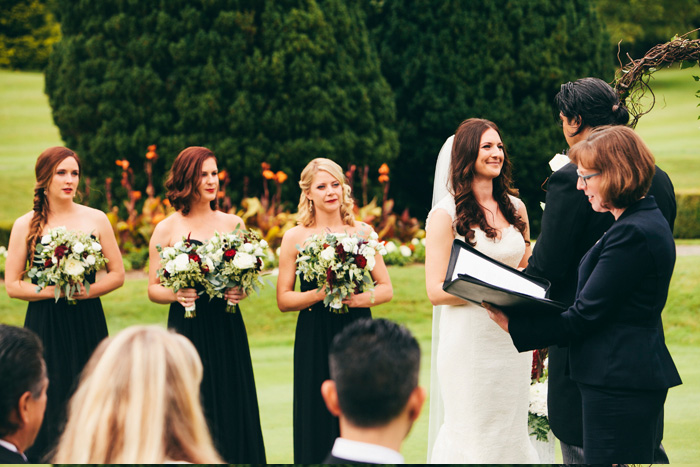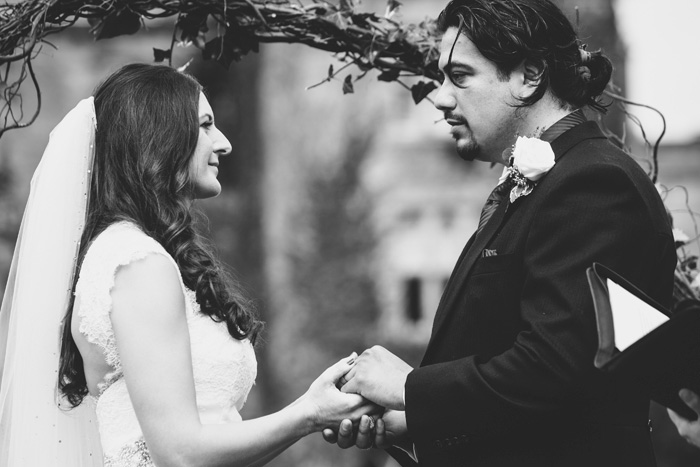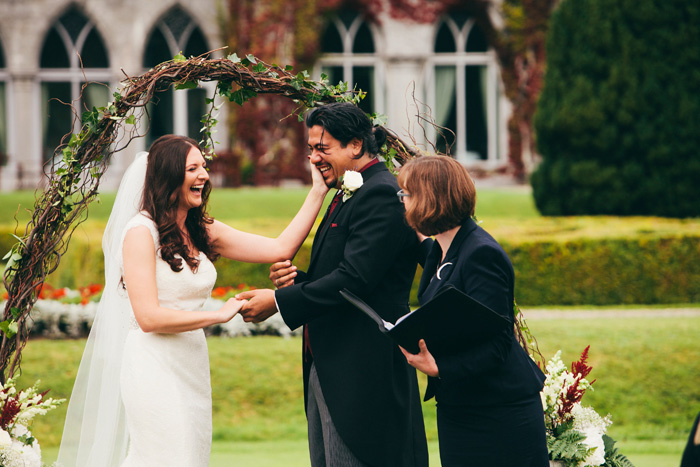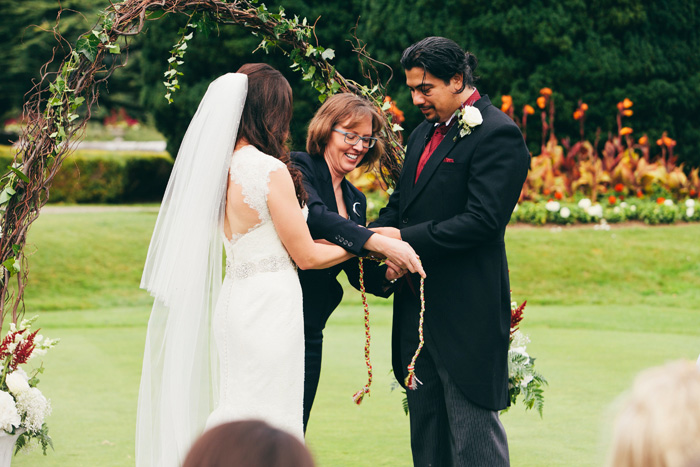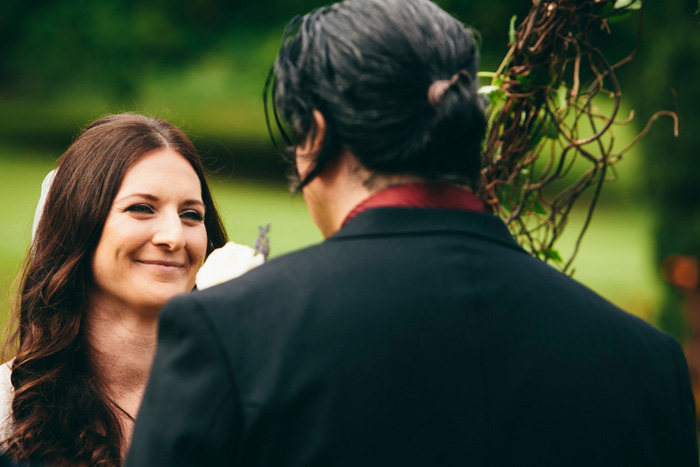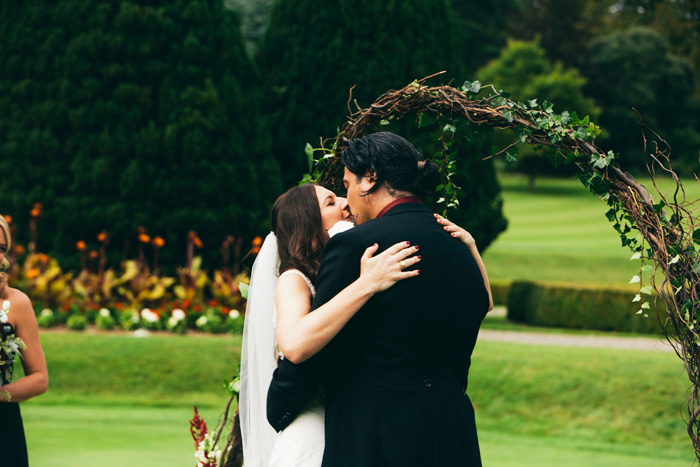 What were the highlights of the reception?
We had one long table in the amazing Minstrel's Gallery and as Michael and I were sitting down to dinner, we looked up and down the table and were overwhelmed with the love and support of our family and friends who were there with us. The hopes and intentions for our wedding day were realized so abundantly and we are eternally grateful for such a perfect day.
To surprise our guests, Michael and I had arranged for a fireworks show at the end of the night. The only other person who knew was our wedding coordinator at Adare Manor. It was so much fun to treat our family and friends to such a spectacular event. The day was already magical and this addition was the icing on the cake!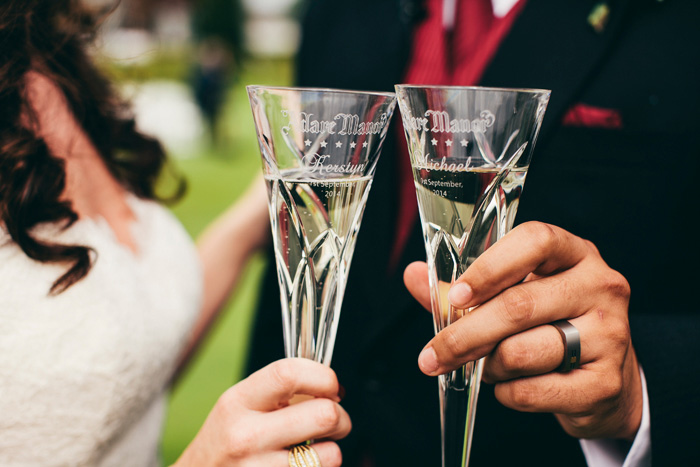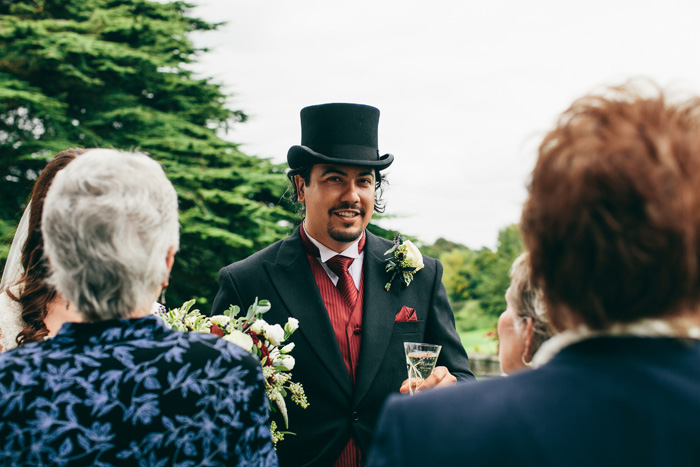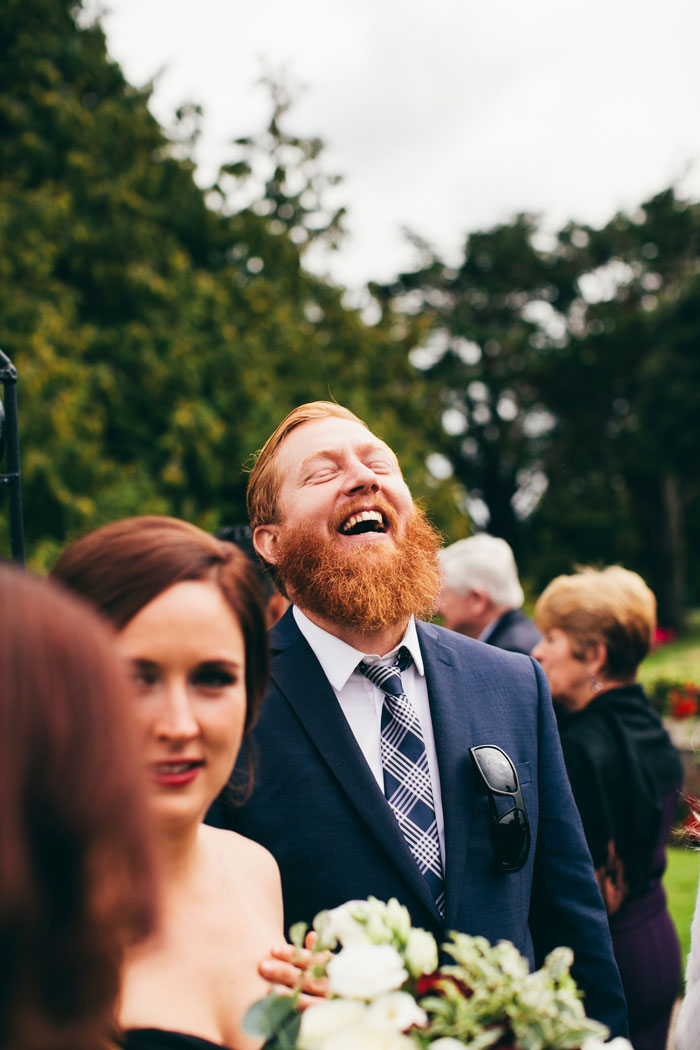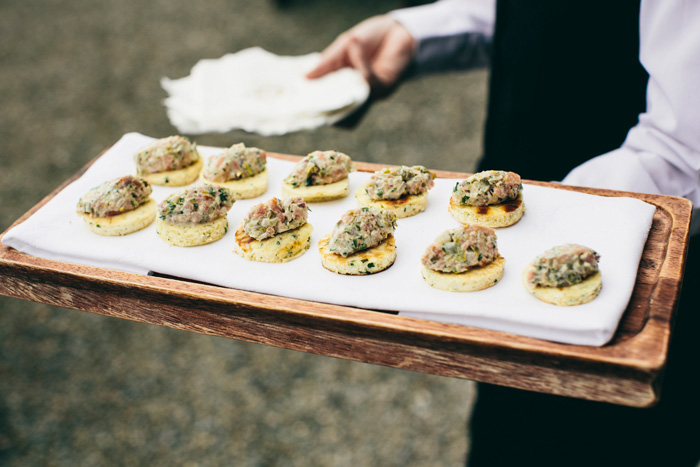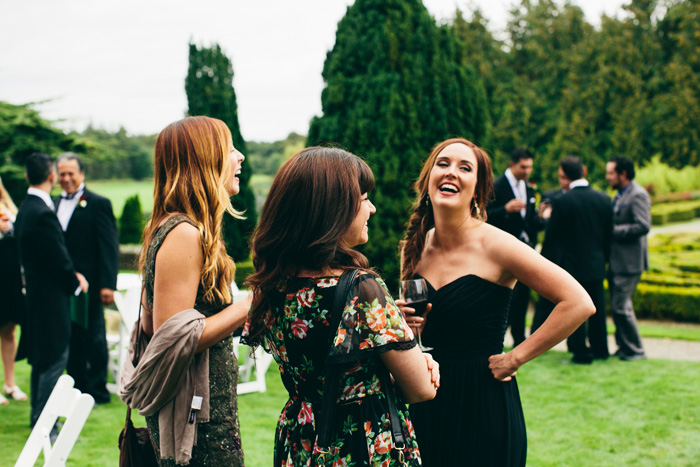 What was the best thing about having an intimate wedding?
Having an intimate wedding allowed us to spend more time with our guests. We had the whole weekend to spend time with each other and we were able to give our attention fully to those who were there. On the wedding day, Michael and I were able to be by each other's side the majority of the time, which was really important to us. It helped us enjoy special moments together and truly soak in the magnitude of the day and what the future will hold for us.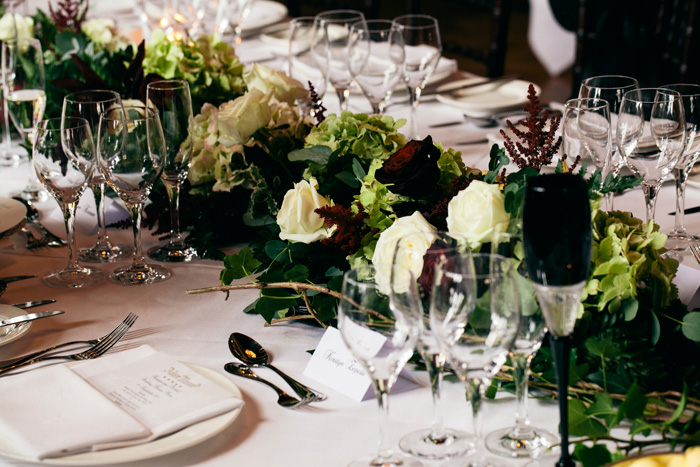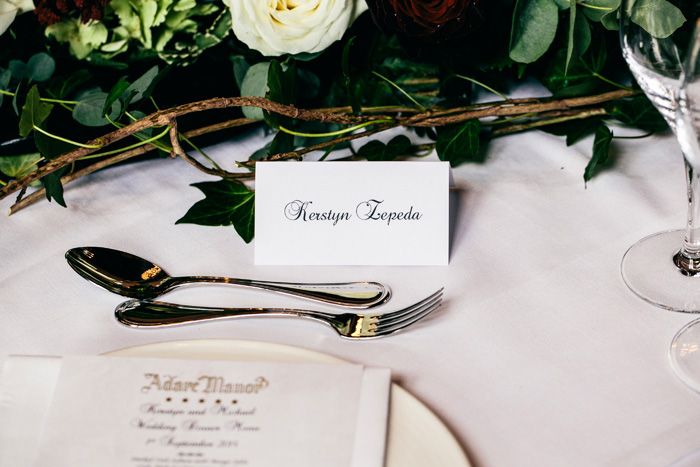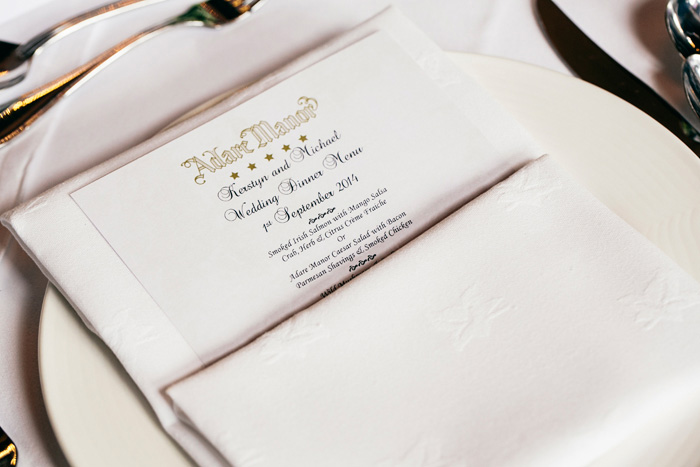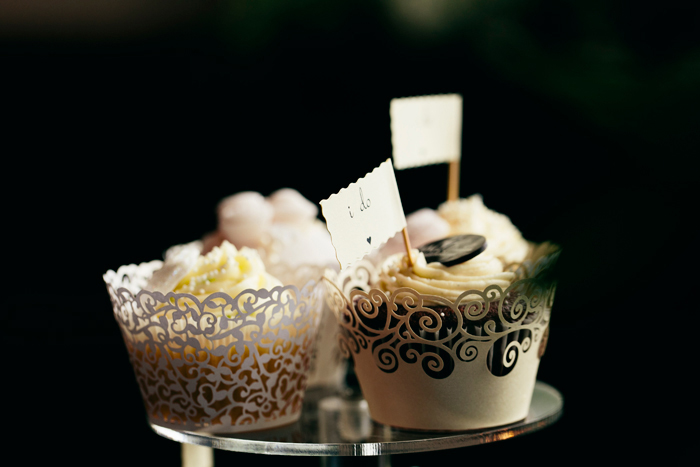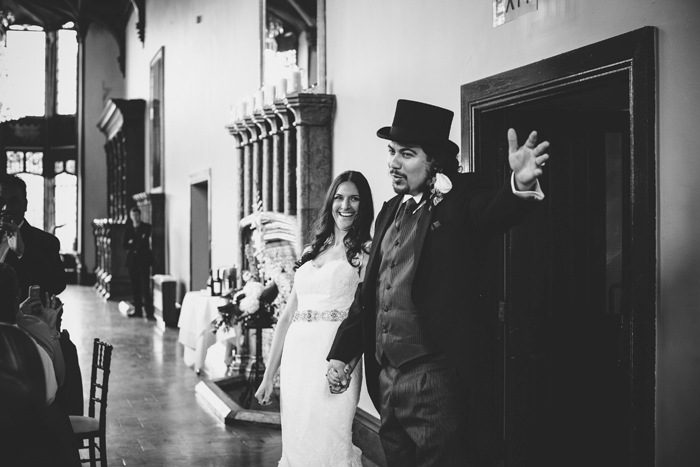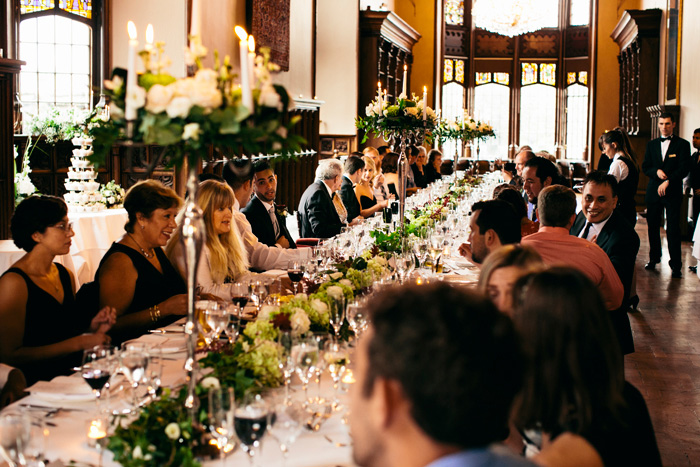 What advice do you have for couples who are considering an intimate wedding?
Have the wedding you dream of and that suits your personalities. It is such a special day and should be everything that you want! For us, it was an intimate destination wedding and it was truly all we could ask for and more.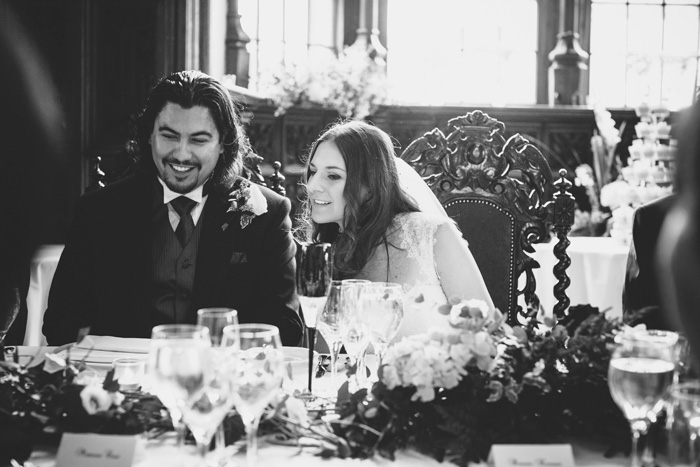 Vendors:
Photographer: Larry McMahon Photography
Hair and makeup: Upstyle Junkie
Florist: Best of Buds
Cupcakes: MMCookies
Music: Frankly Sinatra
Harpist: Madeleine Meehan
Solemniser (Officiant): Tina Storey
Fireworks: Nationwide Fireworks