Fall is a fitting season for beauty experimentation. There's no need to worry about the humidity threatening your hairstyle or having to worry about your foundation lasting through the ceremony. This is the time to focus on having fun with beauty trends and going for darker colors.
For the boldest of lips, a seriously deep plum that is almost black is gorgeous. It has a mystical look with an edge that is great for weddings around Halloween too. Keep the rest of your makeup minimal and dewy, avoid a matte finish if you're not after the gothic look.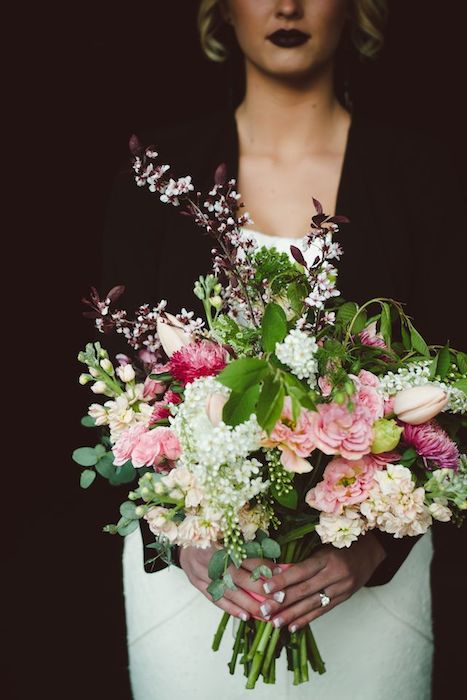 A sixties beehive with a smoky eye and false eyelashes is a glamorous choice for a fall wedding. As is a dark pink matte lipstick with strong brows.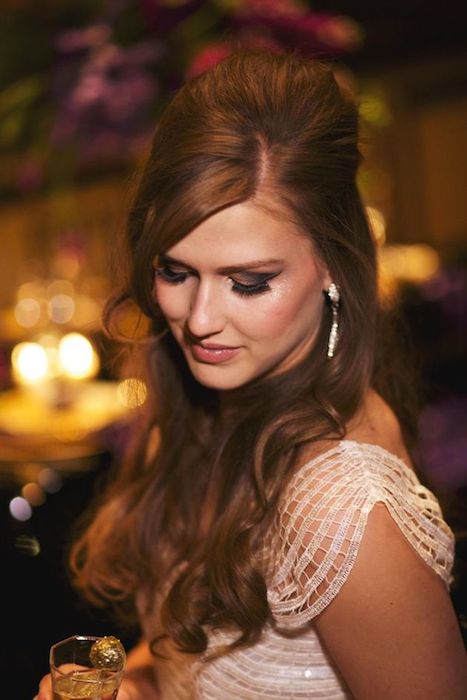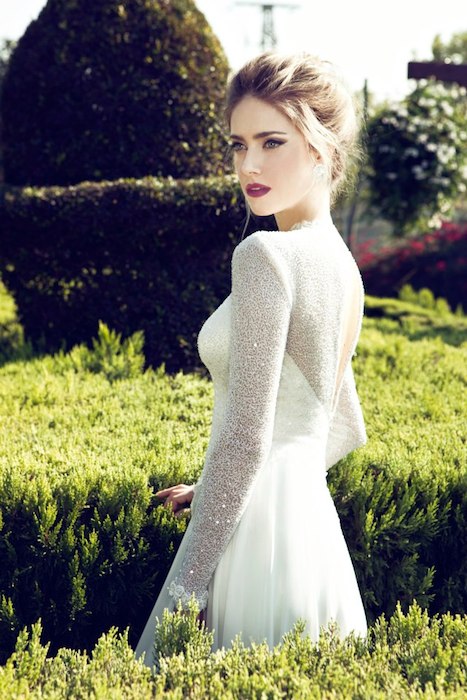 Brides who are inspired by all things vintage will look amazing with a simple cat-eye and bold lips. To modernize a victory roll hairstyle, opt for smaller rolls at the top of the head and wear the rest of you hair in loose waves.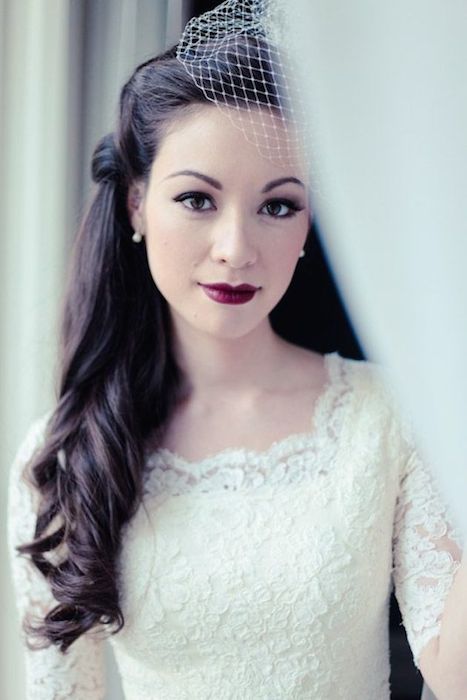 Navy blue eyeshadow is a colorful alternative to a brown or black smoky eye. It has a striking effect without being too over the top for those who are a little color shy. A simple fishtail braid can be elevated with a neutral lid, statement lips and a jeweled headband. Blending different shades of lip color will create a perfect color for your complexion with an almost ombre finish.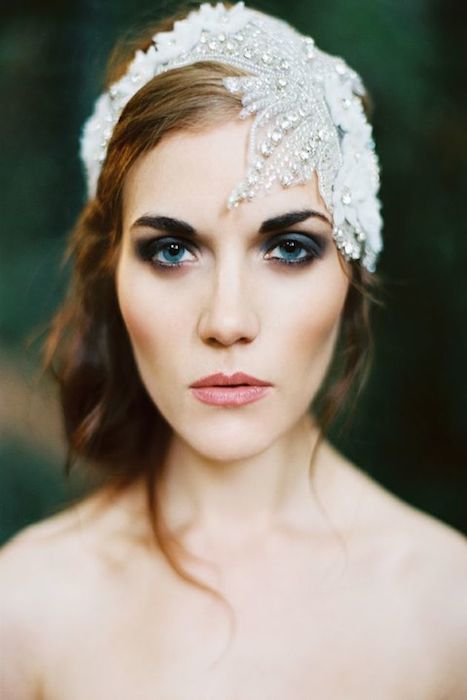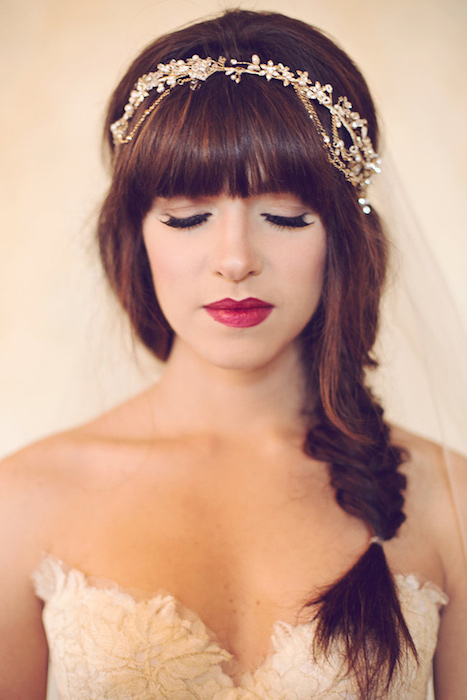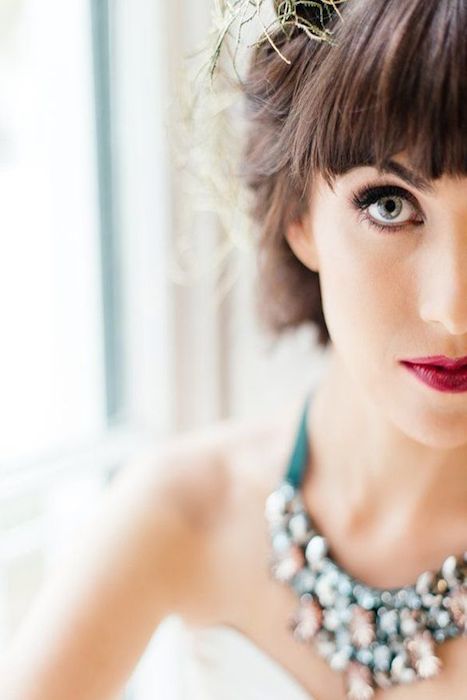 Floral crowns aren't only for summer weddings. You can make your crown more seasonal by going for a palette of burnt orange, mustard and red with hints of green. A metallic grey eyeshadow is a stylish way to experiment with a darker lid, it looks even better when paired with a high ballerina bun.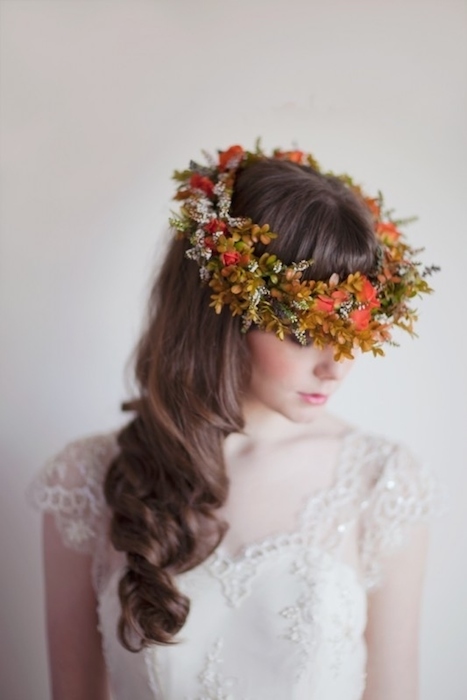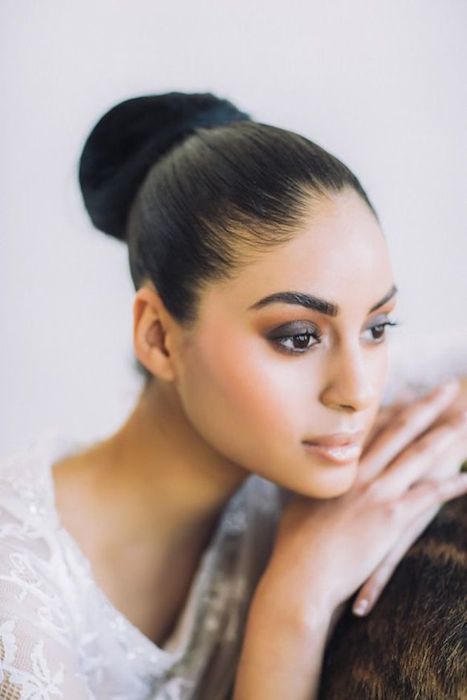 A crown of twigs and autumnal blooms is another way to get in on the trend for floral crowns. A soft pink metallic shadow blended into a slate grey at the corners of the eye is a stunning fall look.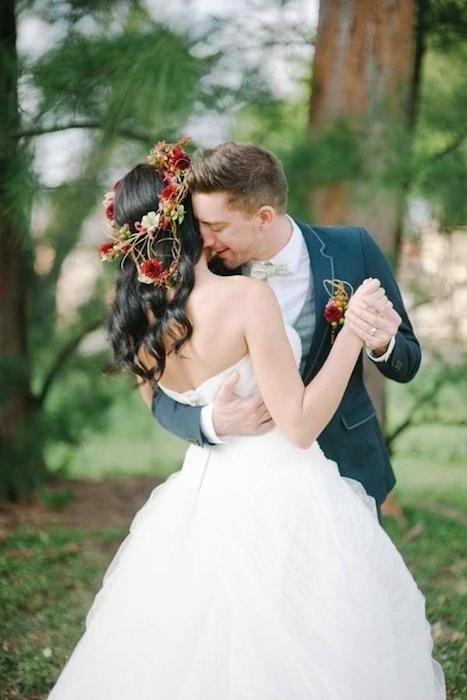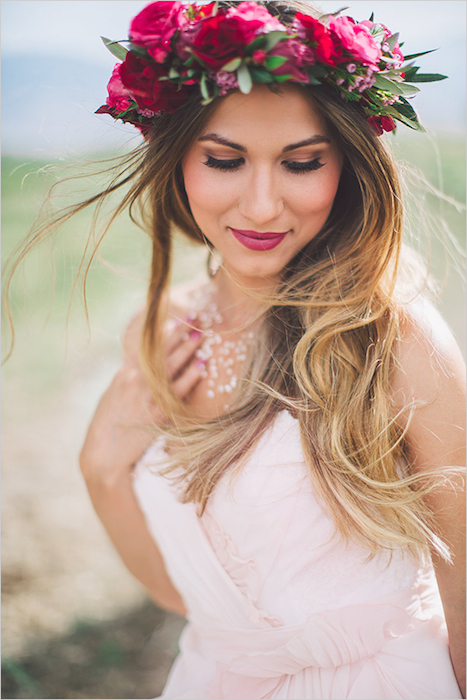 Photo one: chantelmarie.com; Photo two: nikkimoorephotography.com; Photo three: aisleperfect.com; Photo four: elisabethkate.com; Photo five: erichmcveyblog.com; Photo six: amynicolephoto.com; Photo seven: christinemeintjes.com; Photo eight: studiohomeonline.com; Photo nine: theweddingco.com; Photo ten: pinterest.com; Photo eleven: weddingchicks.com