Spring is the season to be inspired by some seriously pretty bridal beauty looks. We're quite sure that the term 'blushing bride' came from a spring wedding. When thinking of your makeup for the day, look to the hues of the season for inspiration. As the weather starts to warm up there's still a freshness in the air. This is the time for lightweight, natural and fresh make up.
A dewy base will give you an effortless glow and has a light and rosy finish. To achieve this look the work starts before the makeup goes on. Take the time to cleanse, moisturize and exfoliate with your favorite products to ensure that your skin is in optimal condition. A brightening primer will give your complexion a boost and also help to keep your makeup in place. A hydrating foundation or tinted moisturizer are great for this look. Follow with a soft pink highlighter for enviable rosy cheeks.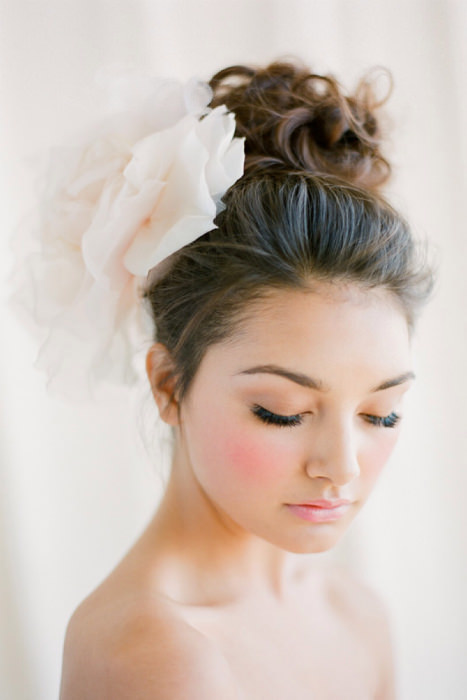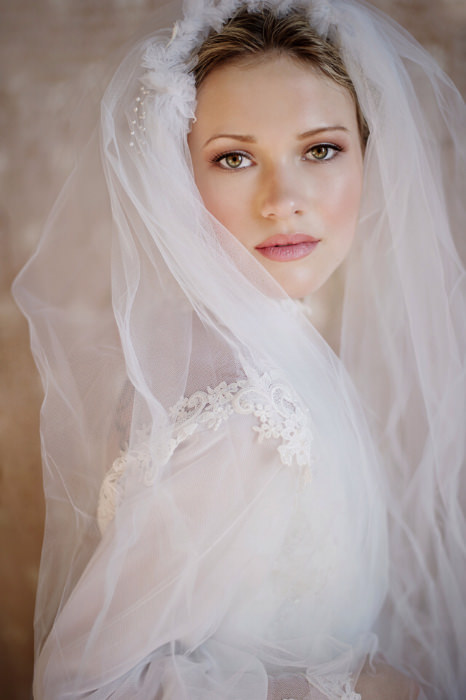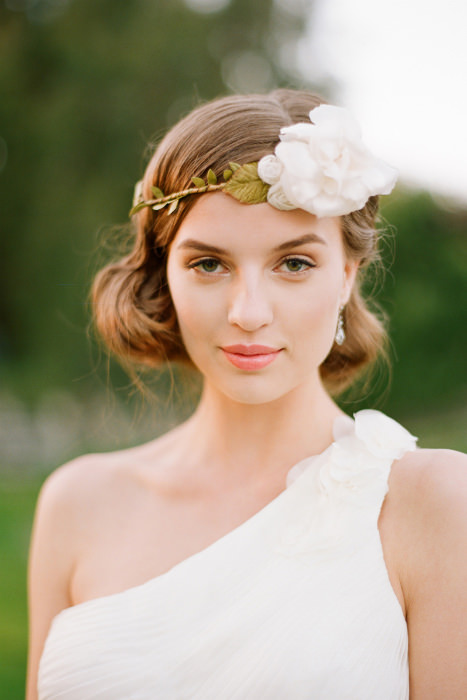 A smoky eye is not just for nights out or cold weather weddings. By using a softer color palette you can make the look more appropriate for spring. Use pink or peach for the lid and graduate into brown instead of using a harsh black. A soft gold smoky eye blended into a deep brown or bronze is another stunning look that suits all.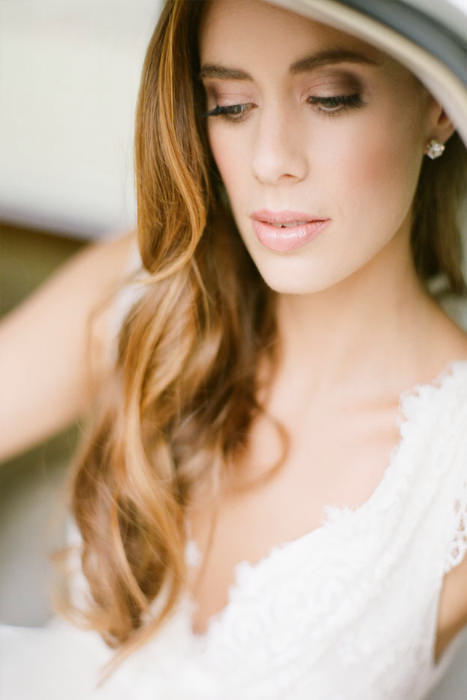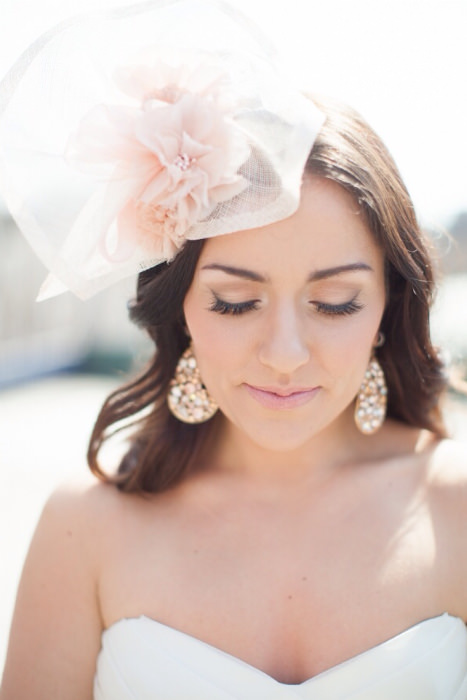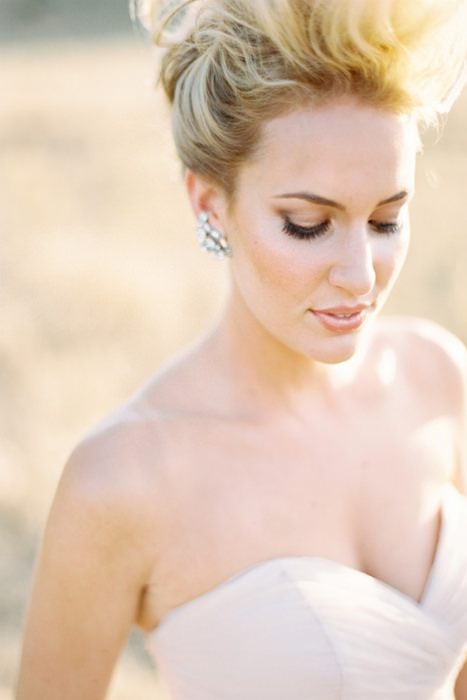 Delicate pink shades can create a romantic and ethereal spring look for paler skin. Start with a matte base by setting your foundation with a translucent finishing powder. Then sweep a pink blusher over your cheekbones and use a similar color over your lids too. A lip stain in a shade that is close to your natural lip color will stay in place throughout the day.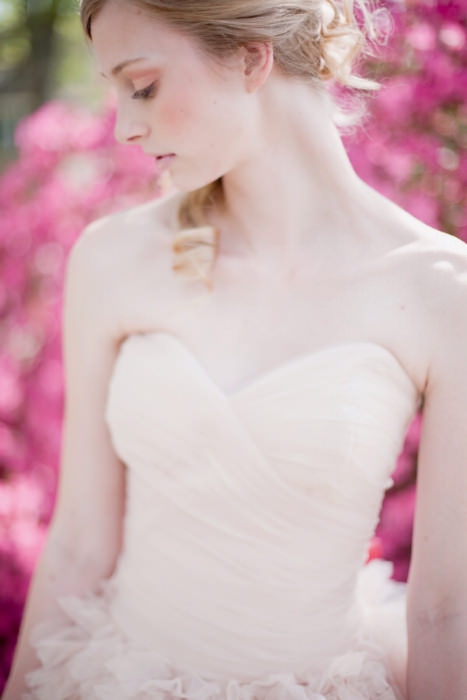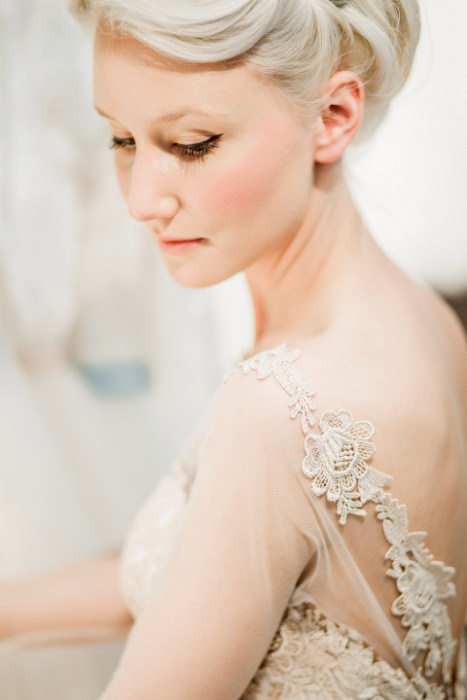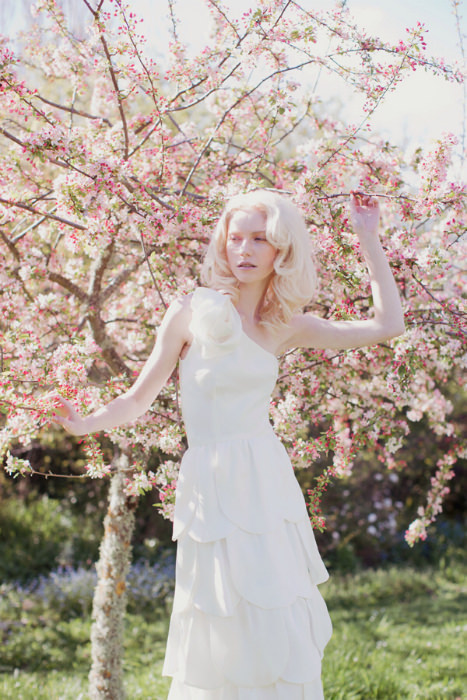 Keep things simple by going for a natural look in a nude palette. Minimize the use of deep blushers or bronzers and keep the focus on your facial features. Strong eyebrows, glossy lips and thin cat-eye liner on the lids are great ways to highlight your best features.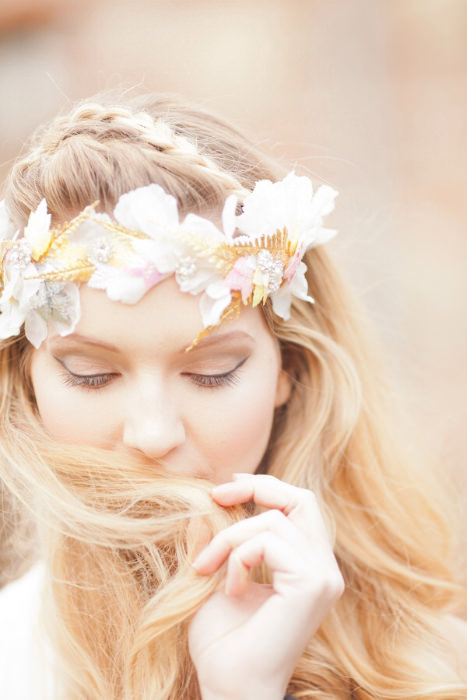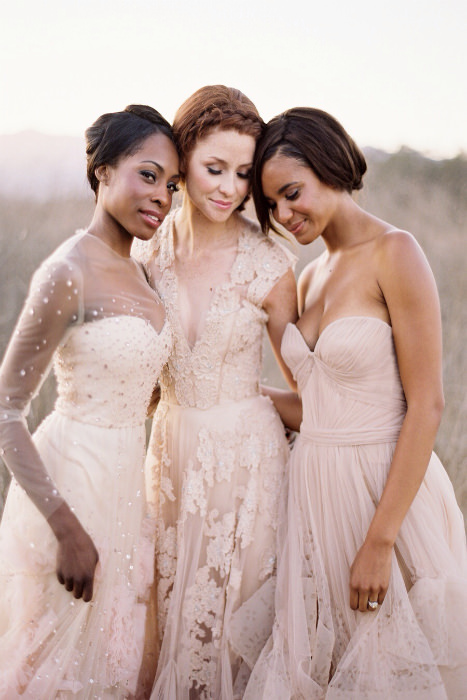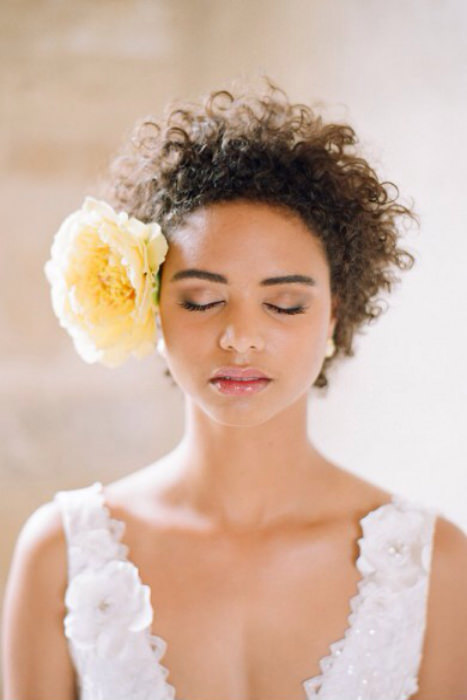 Touches of color in your bridal look can still have that springtime subtlety. A bold lip can be achieved by using a coral or soft pink. A deep shade of rosy blusher will add some color to your complexion in a natural way. A light touch when using these products will ensure that you don't look too made up.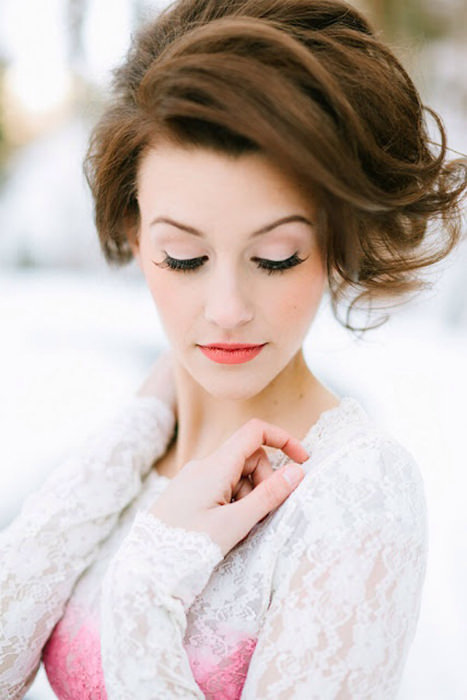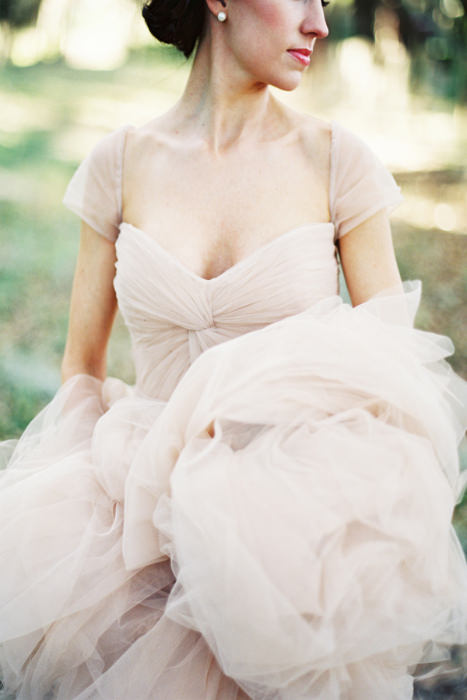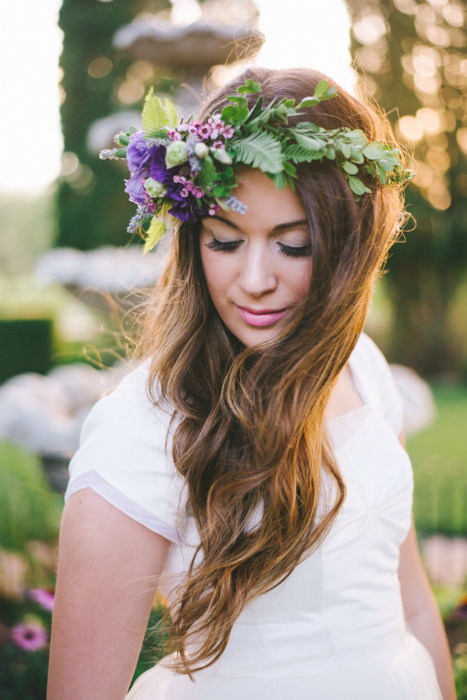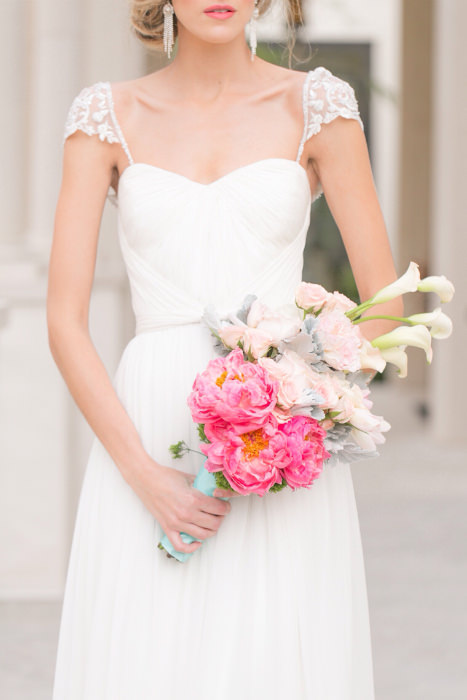 Photo one: ktmerry.com; Photo two: burnettsboards.com; Photo three: shopruche.com; Photo four: jemmakeech.com; Photo five: pinterest.com; Photo six: ryanrayphoto.com; Photo seven: miamorefoto.com; Photo eight: lovemydress.net; Photo nine: behance.net; Photo ten: peterandveronika.com; Photo eleven: josevilla.com; Photo twelve: elizabethmessina.com; Photo thirteen: pinterest.com; Photo fourteen: southernweddings.com; Photo fifteen: jennabechtholt.com; Photo sixteen: theeverylastdetail.com