No flower symbolizes spring quite like the tulip. And while it might not seem like the hippest or the most show-stopping bloom available, the tulip has a quiet, understated elegance that makes it an ideal flower for your big day. Go ahead and check out all the creative ways to incorporate tulips into your decor!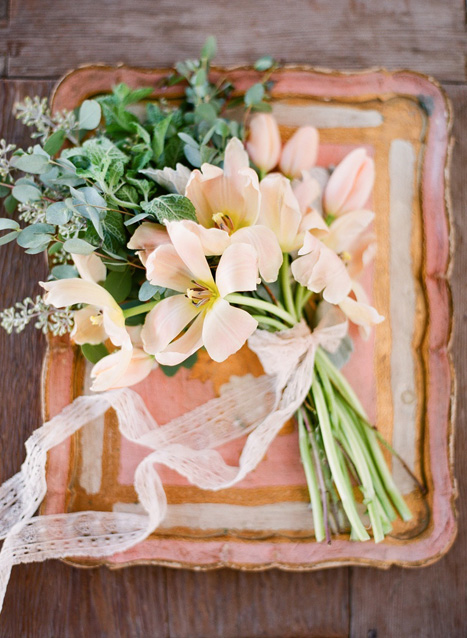 If you're looking to add fullness or texture to your bouquet than what your standard tulips offer, consider using fully opened tulips or look at using different varieties of tulips like the parrot tulip (for texture) or the double tulip a.k.a. the peony tulip (for fullness) instead.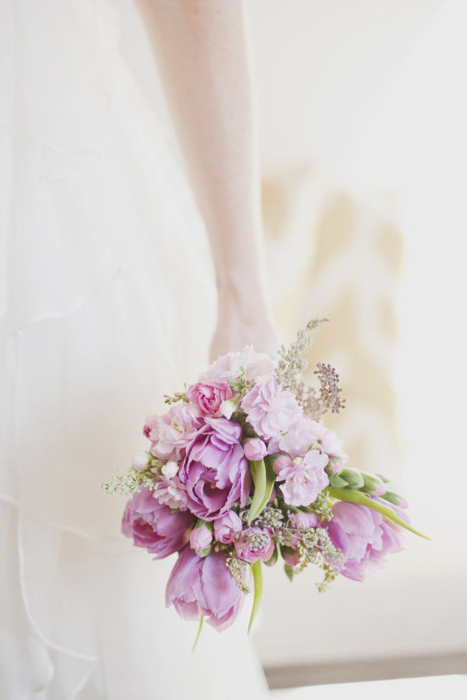 And if you're looking for a lot of extra fullness, you could always deconstruct your tulips and use the petals to create a stunning composite bouquet like the one pictured below.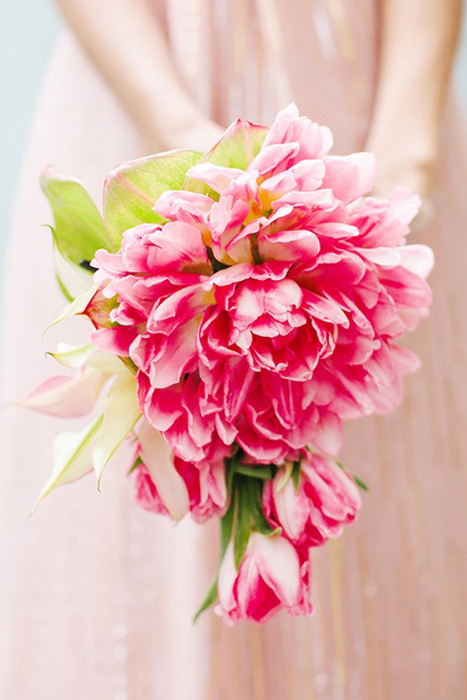 For some reason, tulips seem to be the perfect flower to suspend from the ceiling. We don't know how or why this trend has emerged, but we love it, don't you?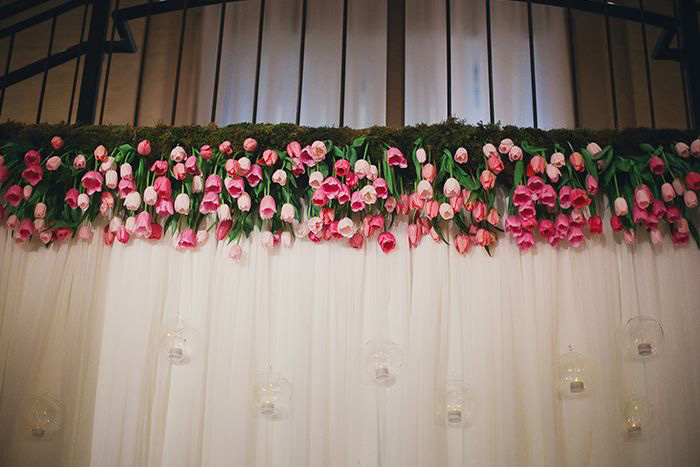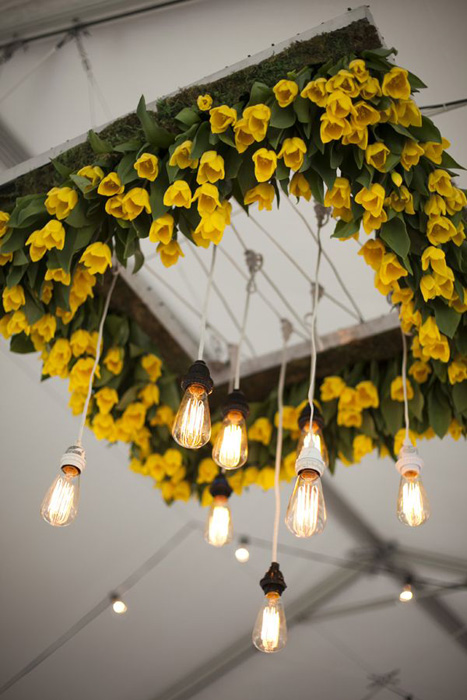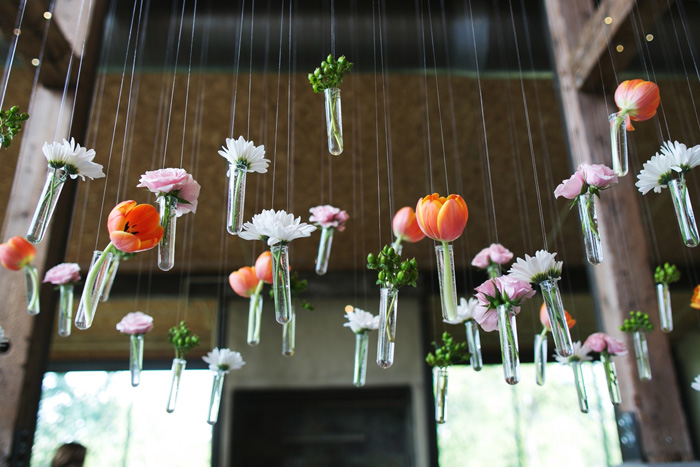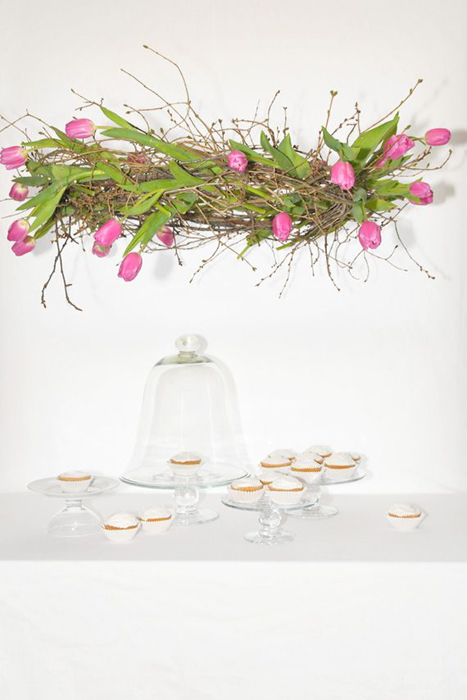 Sometimes all you need is a single bloom to add that perfect little elegant touch, whether it be to your escort cards or your place settings.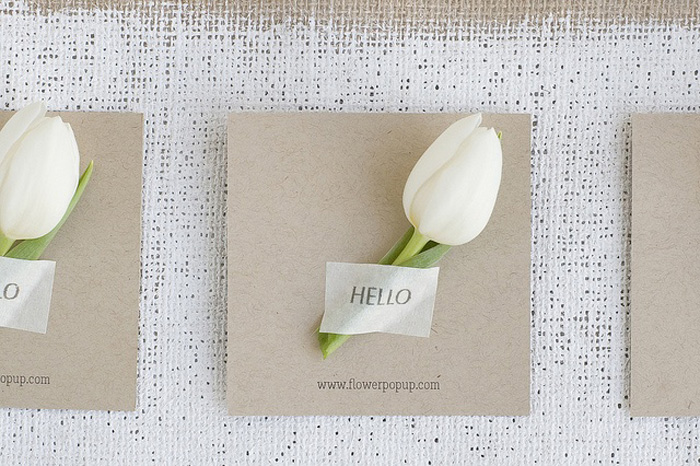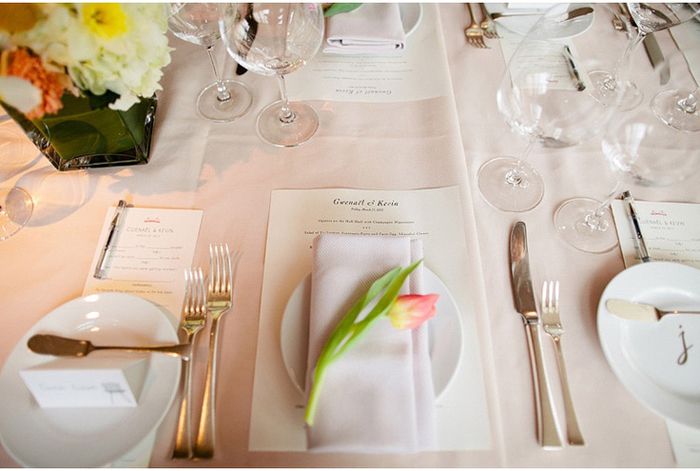 Tulips come in just about every color under the rainbow making them perfect centerpiece flowers. Cluster them tightly together or let them droop organically in a large, lush arrangement. Either way, they'll make a stunning addition to your reception space.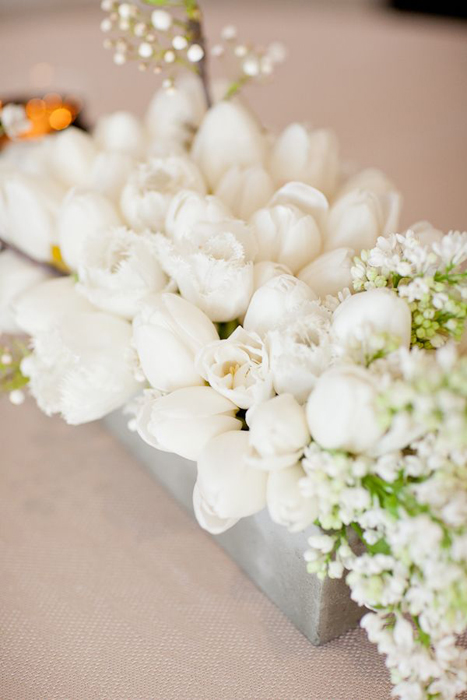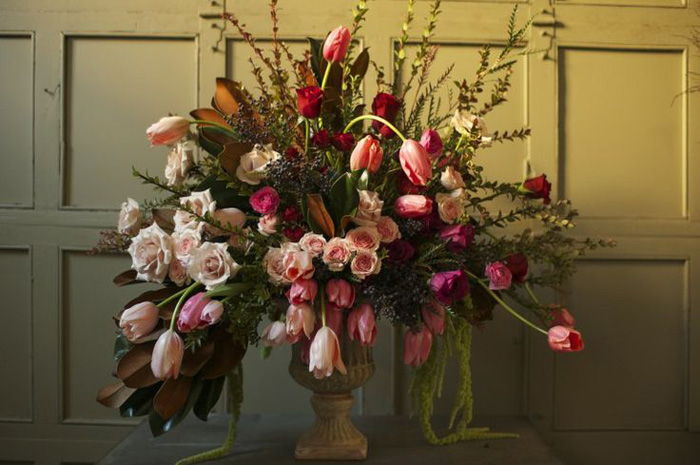 And of course, tulips, specifically tulip bulbs, make great wedding favors. Because they're perennials, guests can plant them in their garden and think of you and your wedding every spring when they bloom.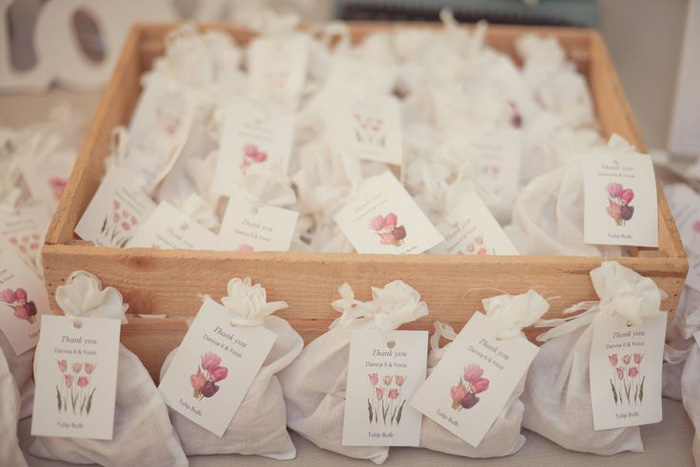 Photo one: withlov3.blogspot.ca; Photo two: stylemepretty.com; Photo three: thefullbouquetblog.com; Photo four: milouandolin.com; Photo five: elizabethannedesigns.com; Photo six: stemfloral.com; Photo seven: asubtlerevelry.com; Photo eight: photopowerhouse.com; Photo nine: emilytakesphotos.com; Photo ten: thesweetestoccasion.com; Photo eleven: snippetandink.com; Photo twelve: foretdesignstudion.com; Photo thirteen: hatunotblog.com