A mod theme for your wedding is perfect for city-chic nuptials. The mod scene was popularized by British youths in the early to mid-1960s. This subculture consisted of teenagers who had disposable income and wanted to create their own identity. They rejected middle-class ideals and placed a renewed focus on music and boundary-pushing fashion. If you fancy adding a dose of carefree youthfulness to your wedding, then this is the way to go. The color palette is black and white with pops of color such as red or yellow. Team this with geometric and modern prints for a sixties inspired look.
Short shift dresses with a lightweight veil will look great for a city hall wedding. Focus on volume for your hairstyle with a half-updo or beehive paired with false eyelashes and plenty of dark eyeliner.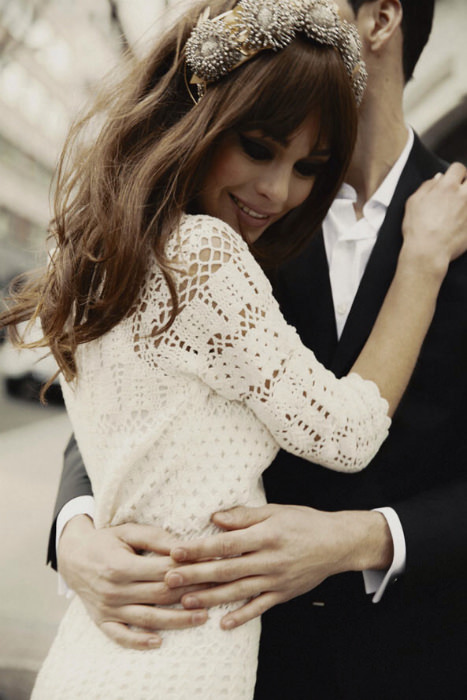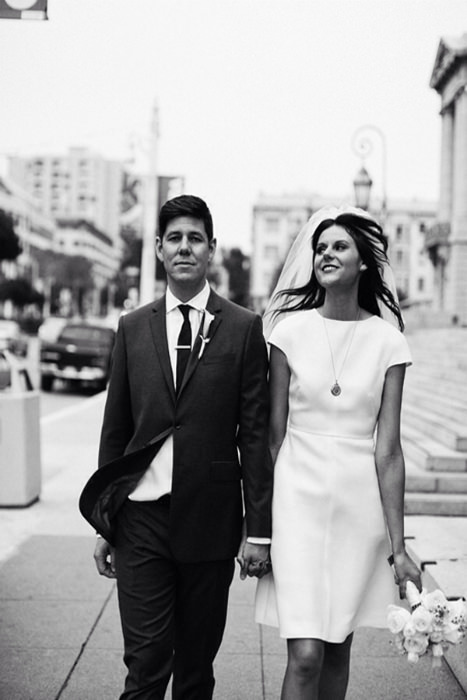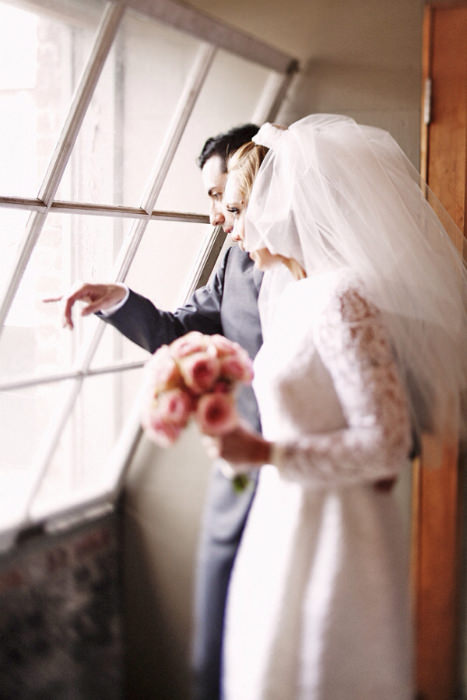 A black and white striped tablecloth with yellow settings will create a vibrant table. Use fashion photographs from the sixties in your menu design for some added nostalgia. A simple bouquet of red anemones tie in with the color palette and will look amazing with your mod dress.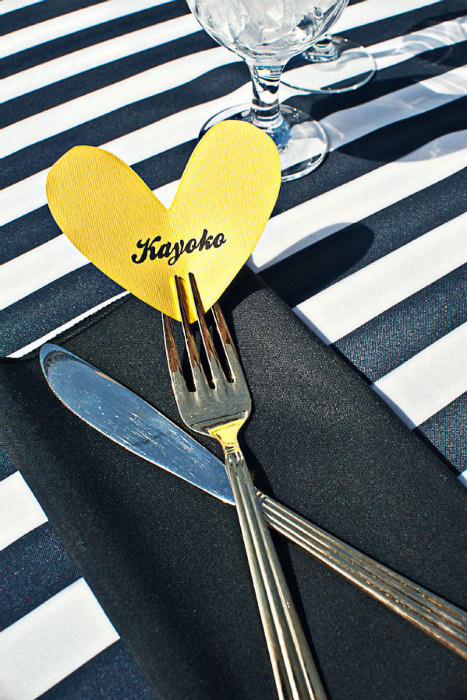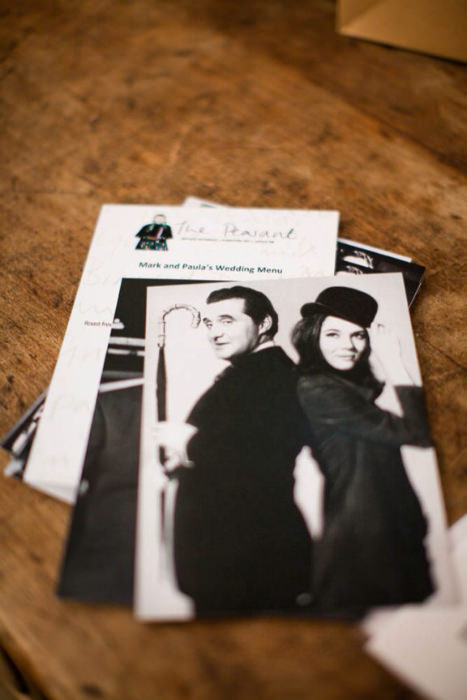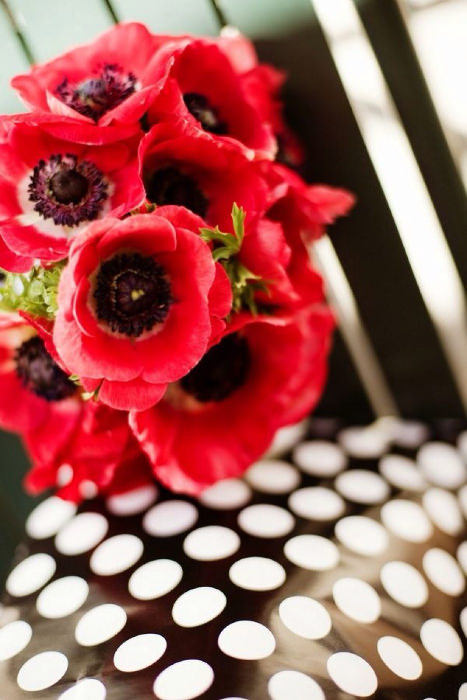 Red ties and bridesmaid dresses give a firm nod to the decade. As music played an important role in the mod subculture, pay it homage with vintage vinyl records in the decor. They can be used as table numbers, guest books and even as a DIY cake stand!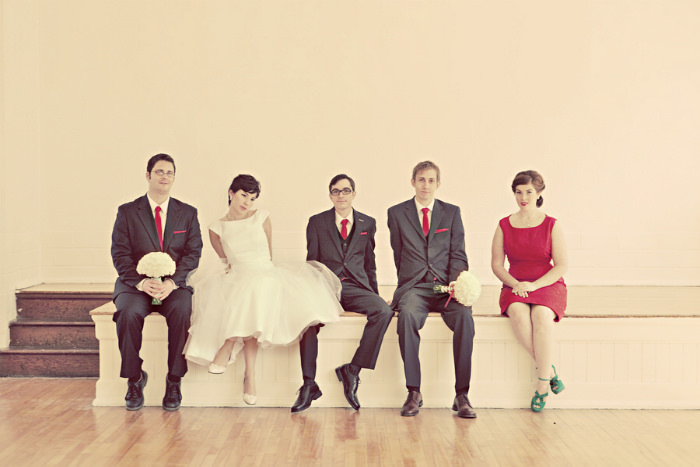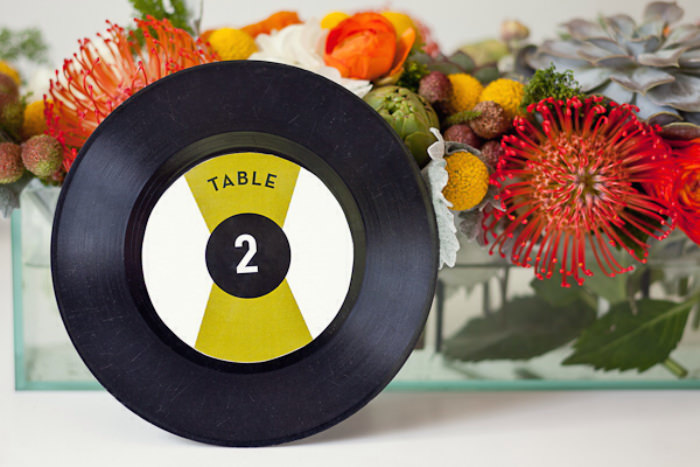 The graphic details that were on trend in the sixties look stunning in cake decorations such as polka dots or stripes. Monochrome tablecloths and runners can be used on dessert-tables to add a modern touch.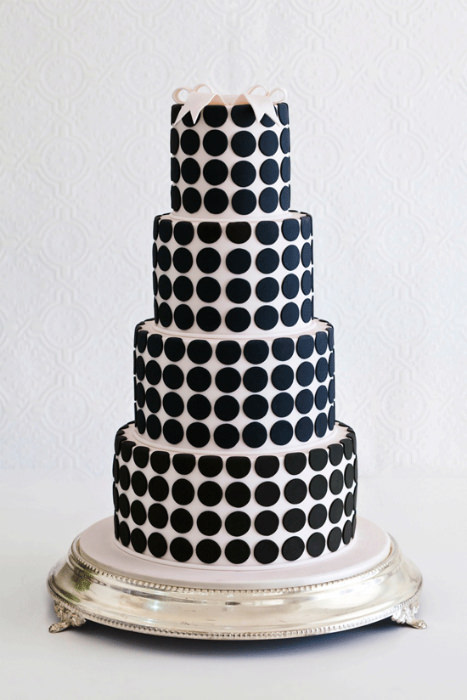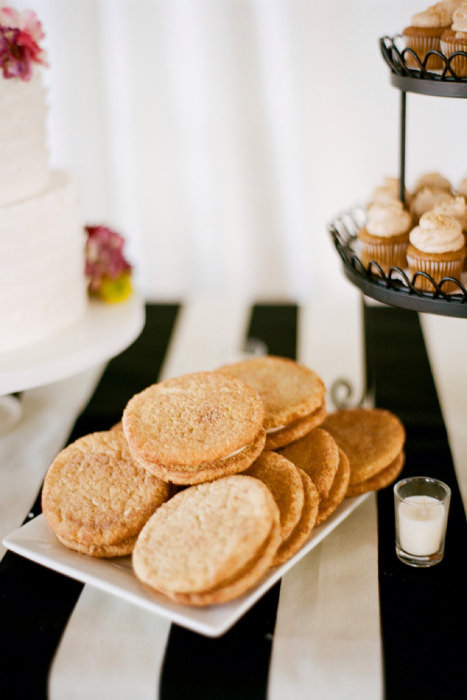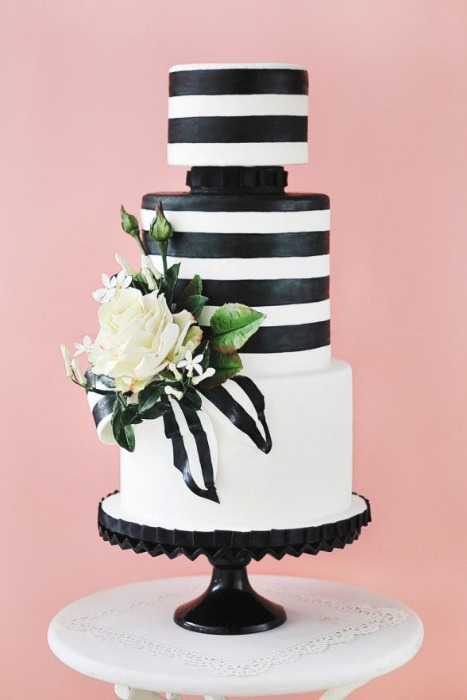 The details are what really brings the metropolitan mod style together. Napkins with witty prints are a humorous accessory for your table settings. Twiggy, Peggy Moffitt, Edie Sedgwick and Jean Shrimpton were all poster girls of this period. Blow up some of their most famous photographs to take your guests back in time. To really throw yourself into all things mod, depart in a vintage car or motor scooter!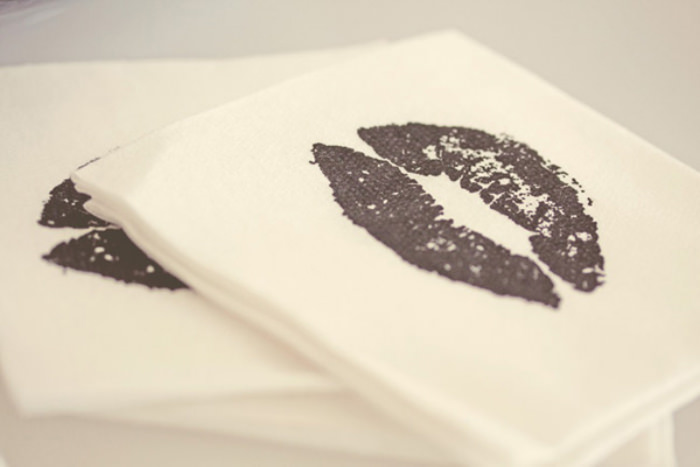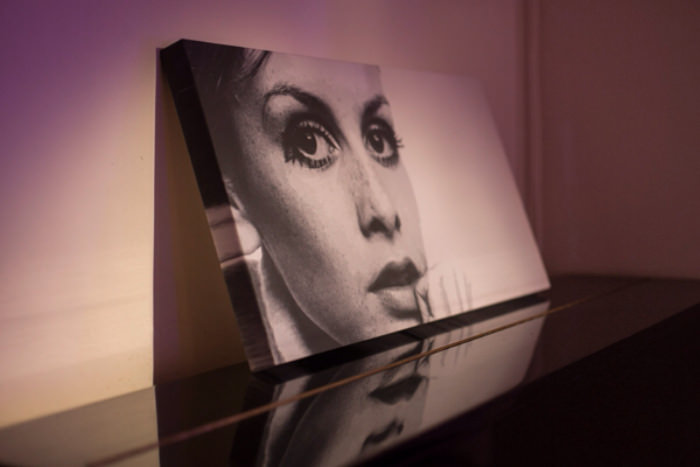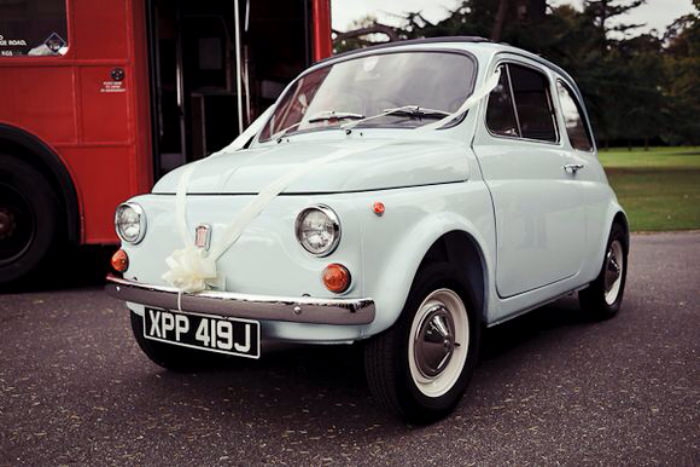 Photo one: carvenus.com; Photo  two: christinamcneill.com; Photo three: ruffledblog.com; Photo four: capturedbyaimee.com; Photo five: caughtthelight.com; Photo six: studioatticus.com; Photo seven: renaissancestudios.ca; Photo eight: thesweetestoccasion.com; Photo nine: fayecahill.com.au; Photo ten: vandafloral.com; Photo eleven: annaelizabethcakes.com; Photo twelve: featherlove.com; Photo thirteen: vivaweddingphotography.com; Photo fourteen: andyrapkins.co.uk