Despite the trend amongst their friends of hosting huge, blowout weddings, Kristin and Mark wanted something a little more intimate, romantic, and less overwhelming for their own big day. They chose the Cheekwood Botanical Gardens in Nashville for their wedding ceremony and limited the guest list to 40 of their closest family and friends. This allowed the couple to enjoy the luxuries of a high-end wedding without the astronomical costs. More importantly, a small guest list gave them quality time  with each and every one of their guests.
Special thanks to Eddie and Chrissy of High Five For Love for sharing all the stunning photos with us today!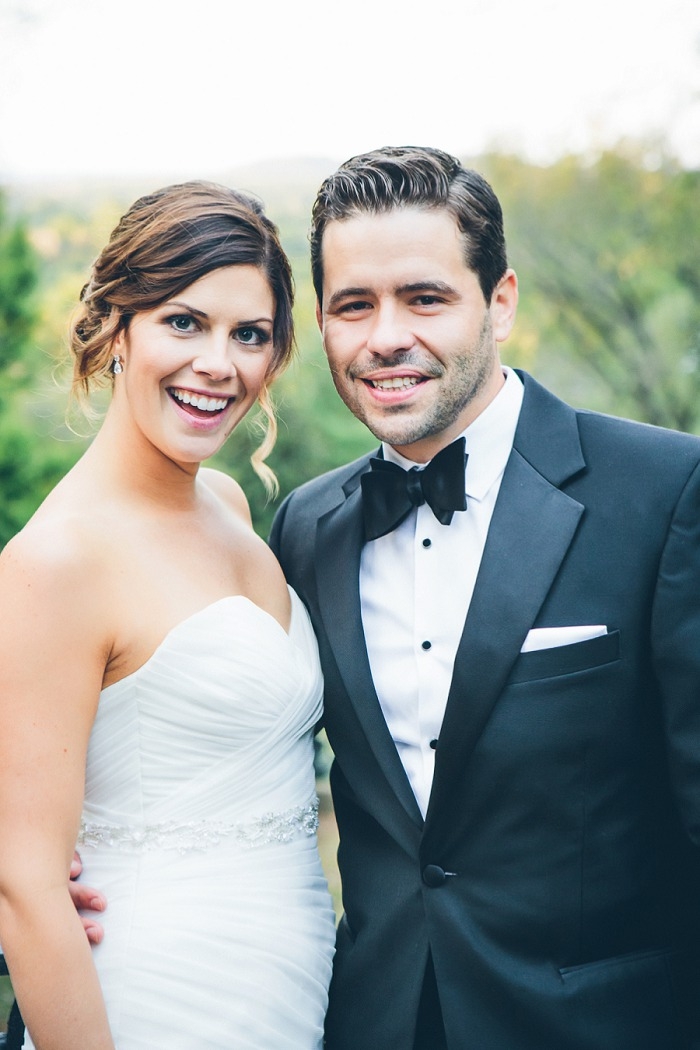 Kristin, 30 & Mark, 32
Nashville, TN
Wedding Date: October 18th, 2014
Number of Guests: 40
Wedding Cost: $35,000
Wedding Ceremony Location: Cheekwood Botanical Gardens Reflection Pool
Wedding Reception Location: The Watermark Restaurant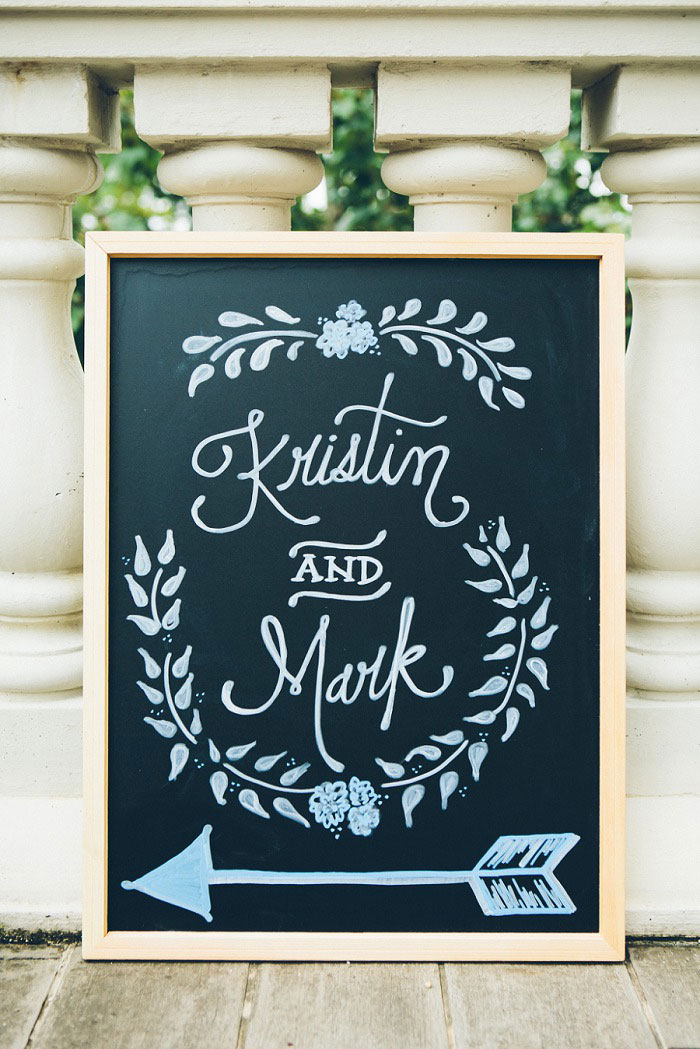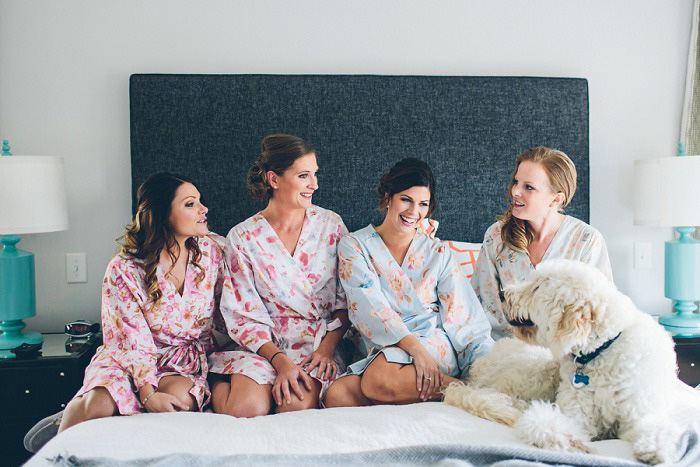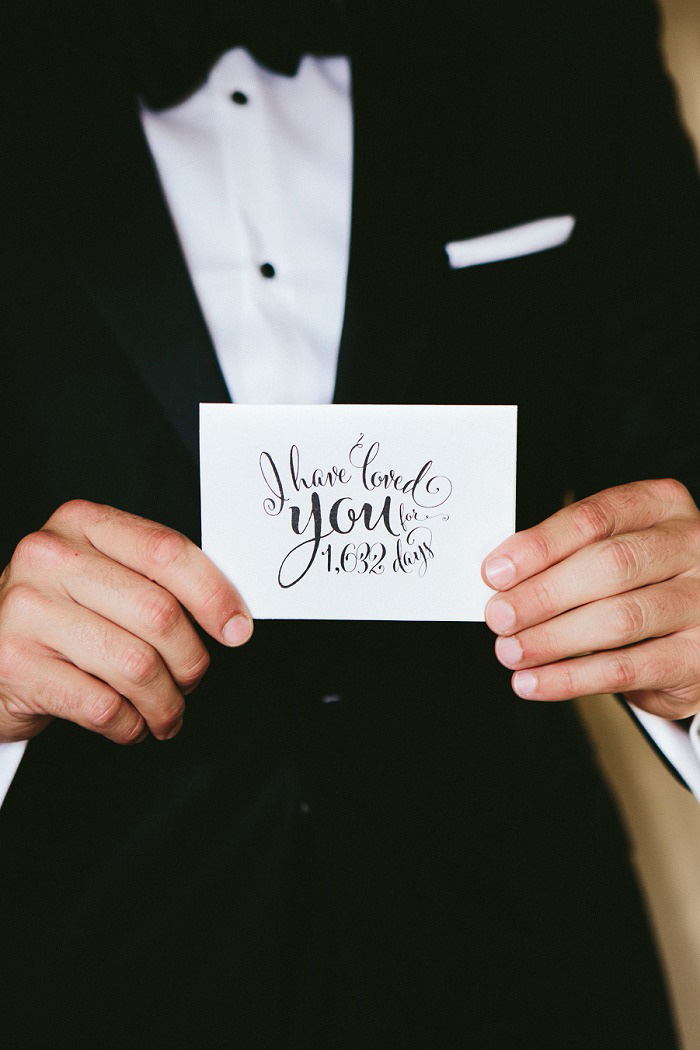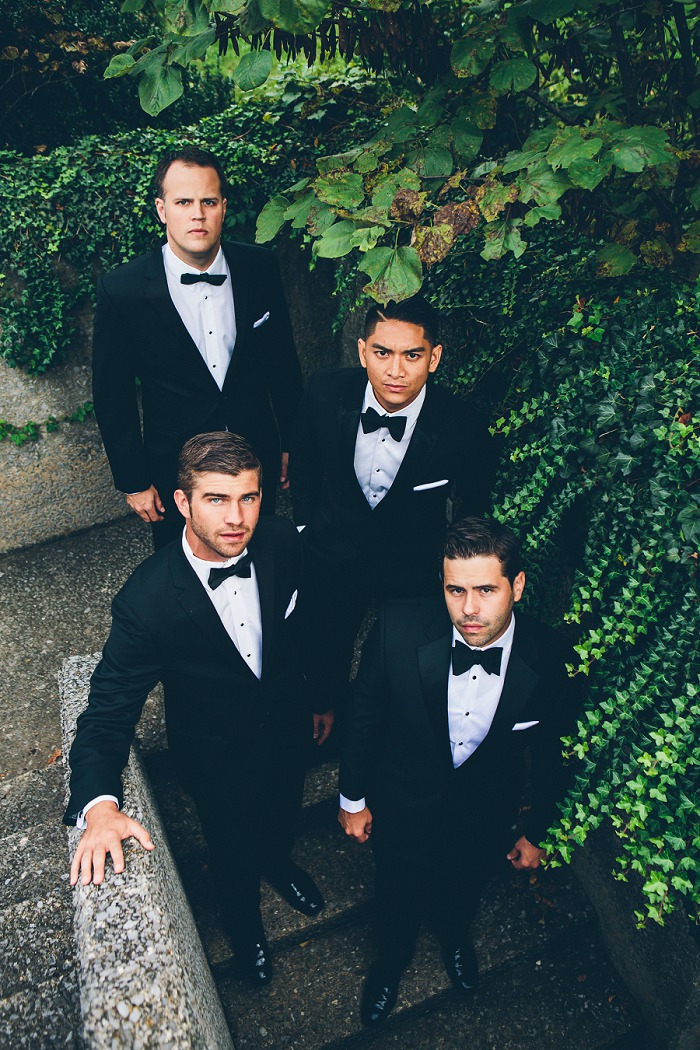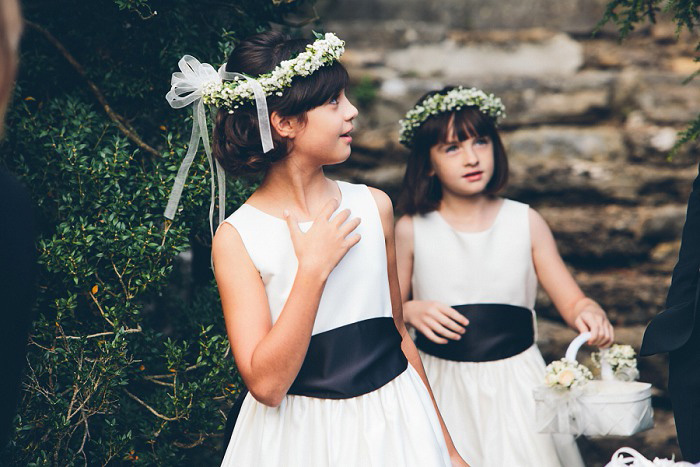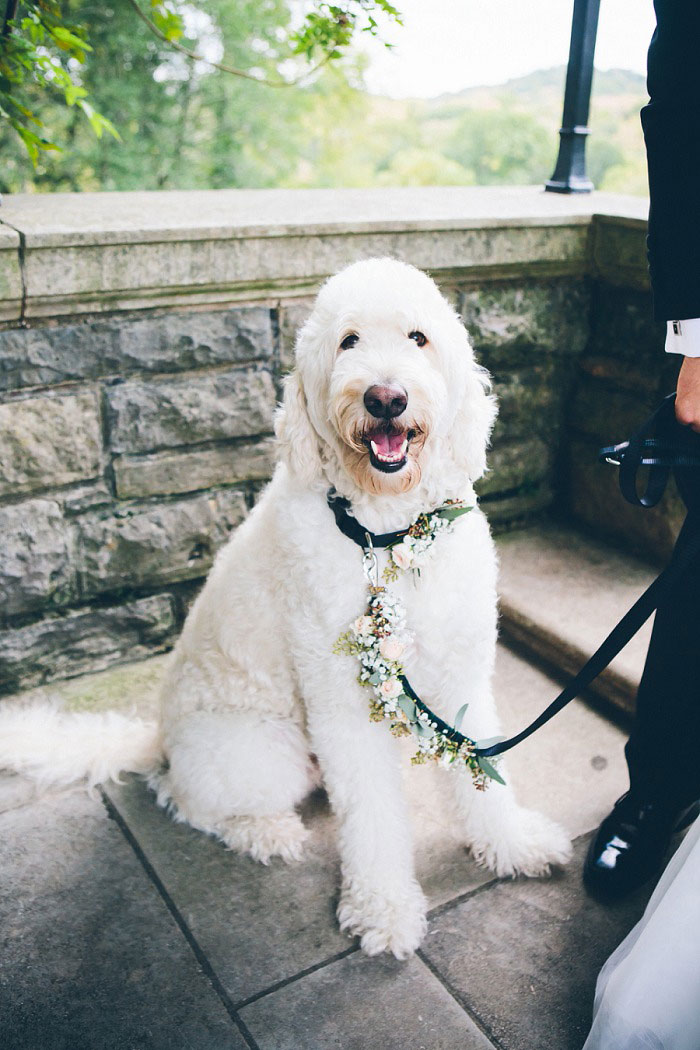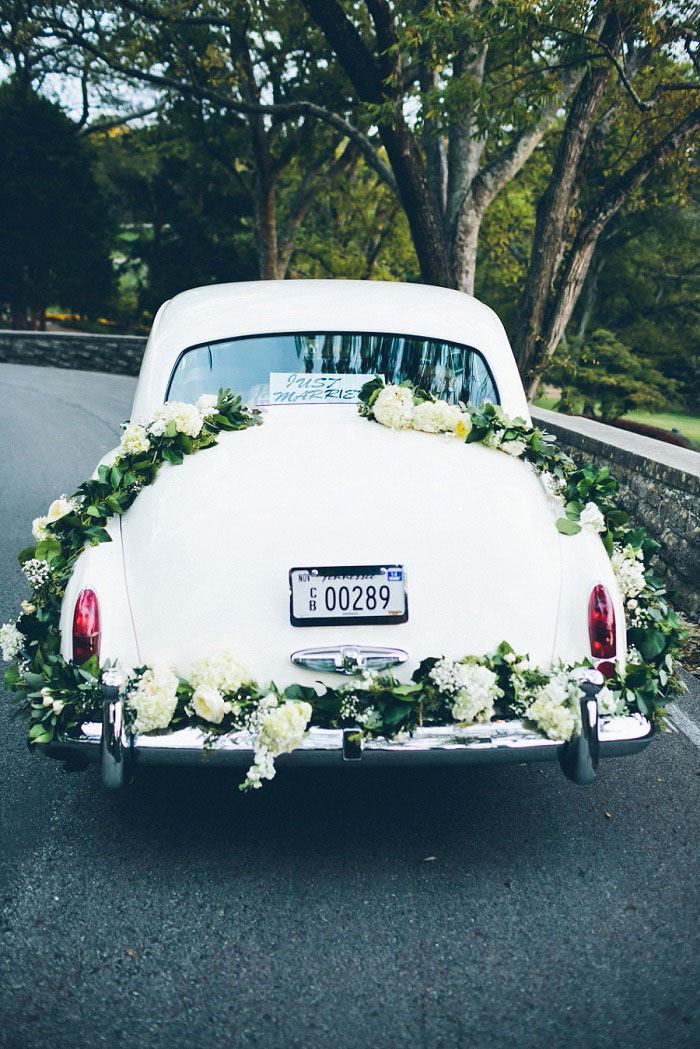 Why did you have an intimate wedding?
We wanted our wedding to be incredibly special and romantic, and an intimate destination wedding with only our family and closest oldest friends was the perfect way to celebrate our love without an overwhelmingly huge party. We knew that everyone that was there was truly there to celebrate our love and union, and it was very important to us to be able to spend quality time with each and every person who attended. Keeping the guest list on the smaller side also allowed us to have all the luxuries of a high-end wedding, with exceptional details like the ceremony location, food, flowers, and transportation.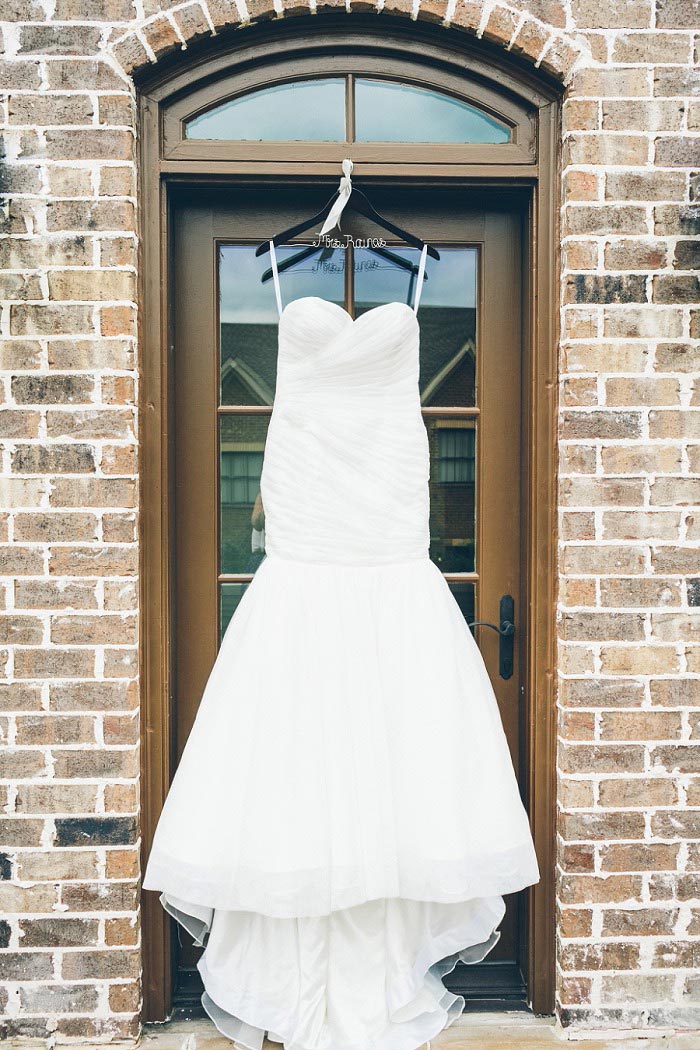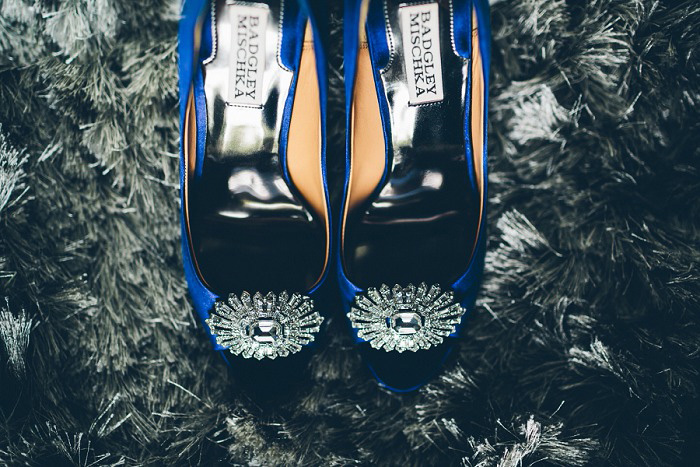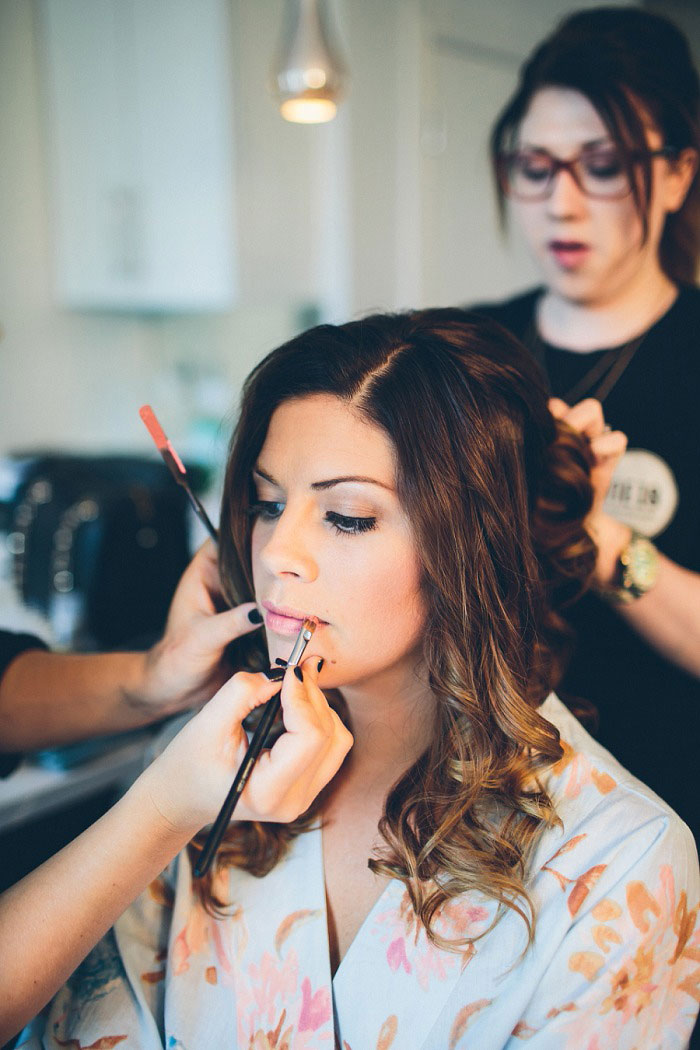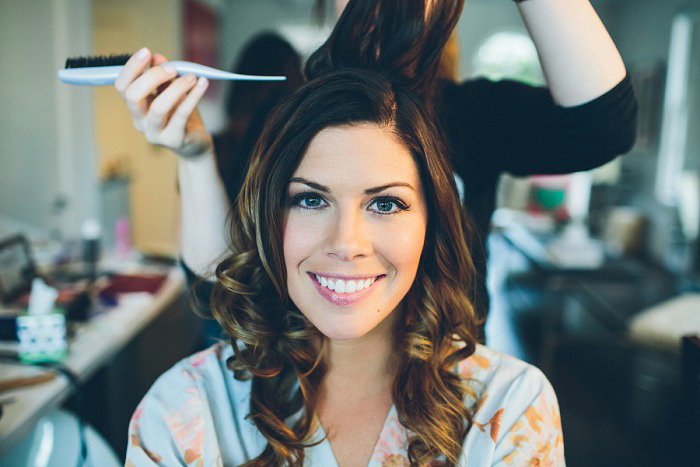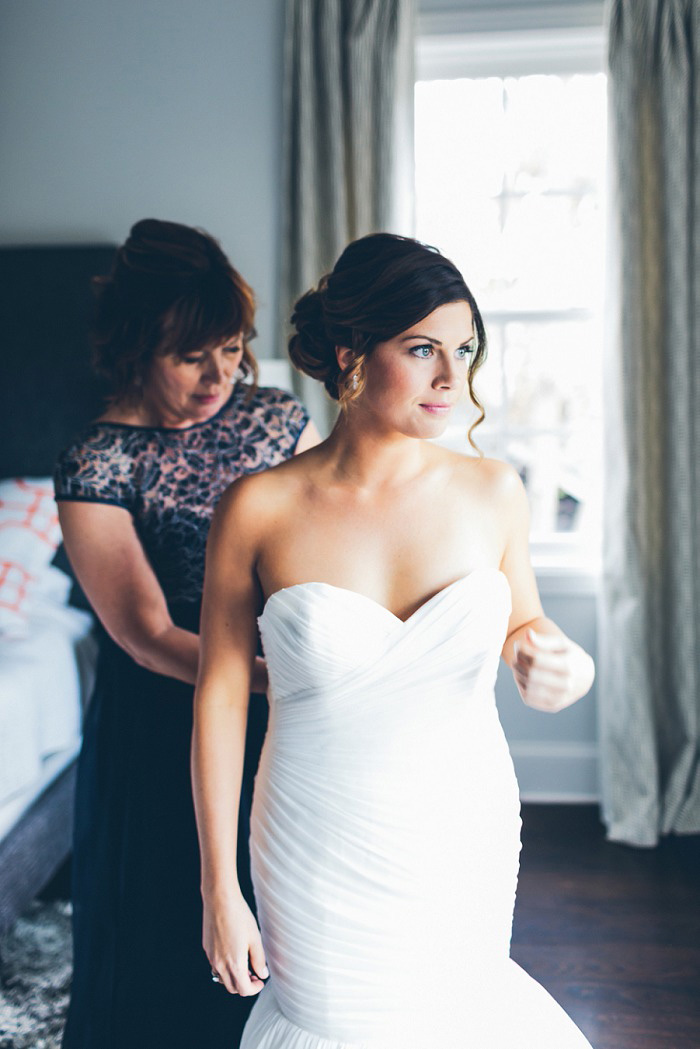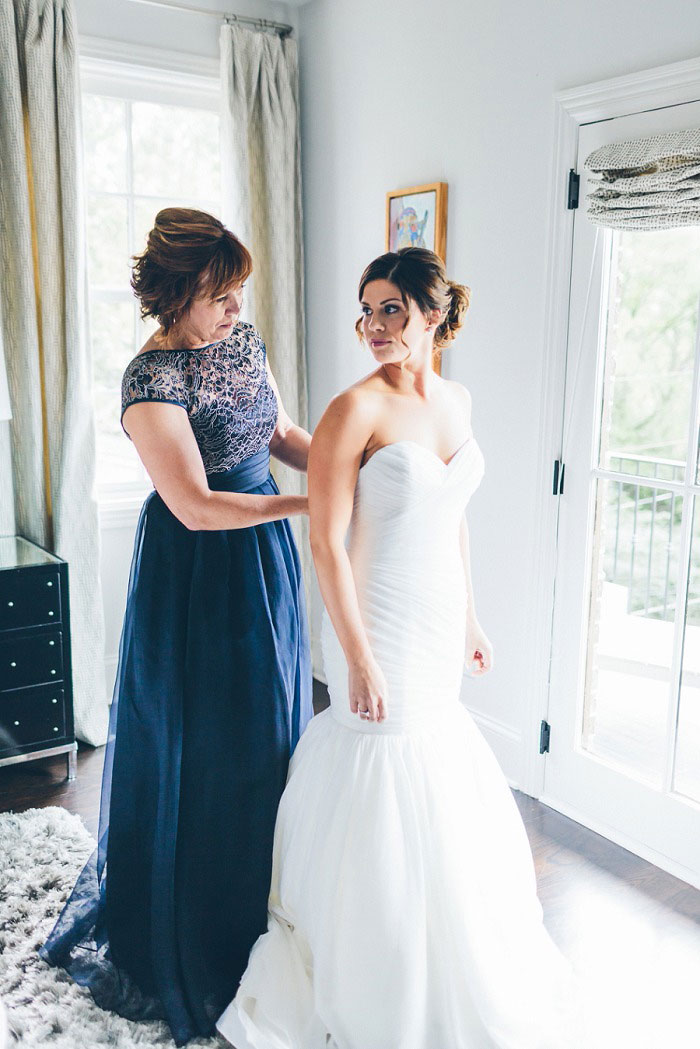 What are some of the challenges that you faced planning an intimate wedding?
Our families were incredibly supportive of our choice to have a smaller wedding. Once we made our wishes – to keep the guest list small – known, they were completely on board with our vision. Our biggest challenge was planning the wedding long-distance, and we had to make a few trips from our home in Winter Park, Florida to Nashville to put things into place for the wedding. Because we had a small destination wedding, I planned nearly the entire wedding myself with the exception of a day-of coordinator to help with the final details.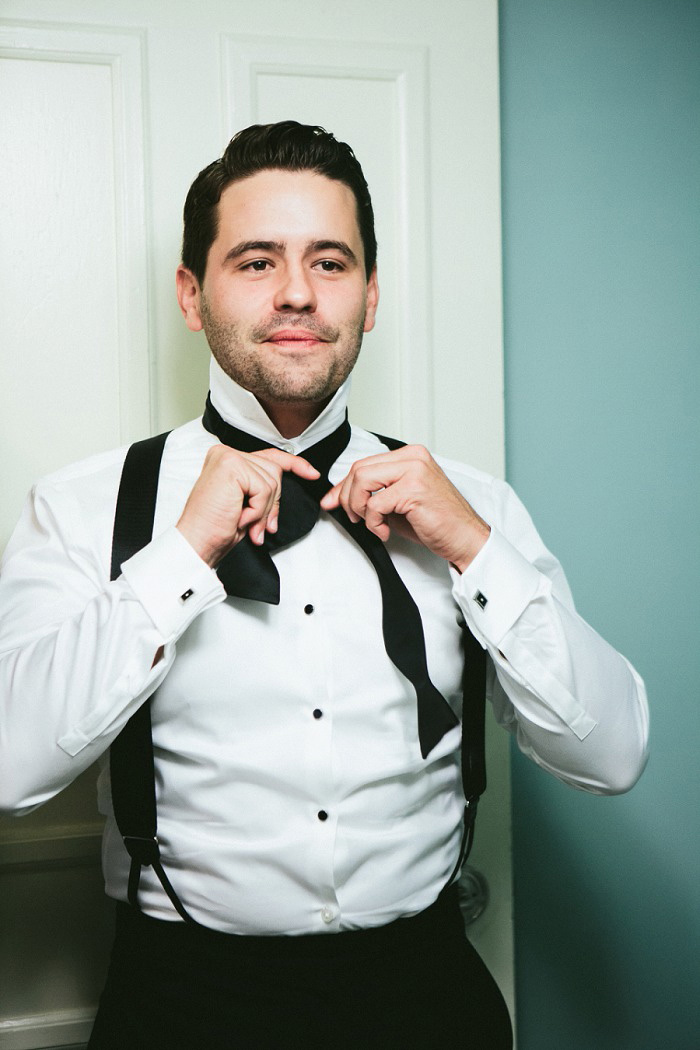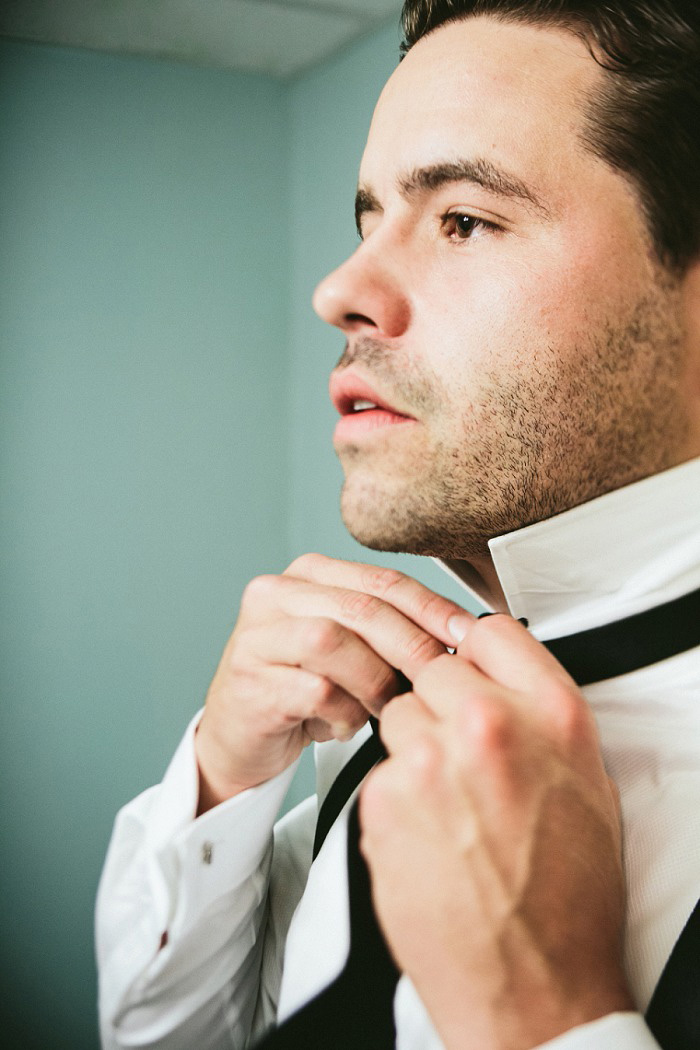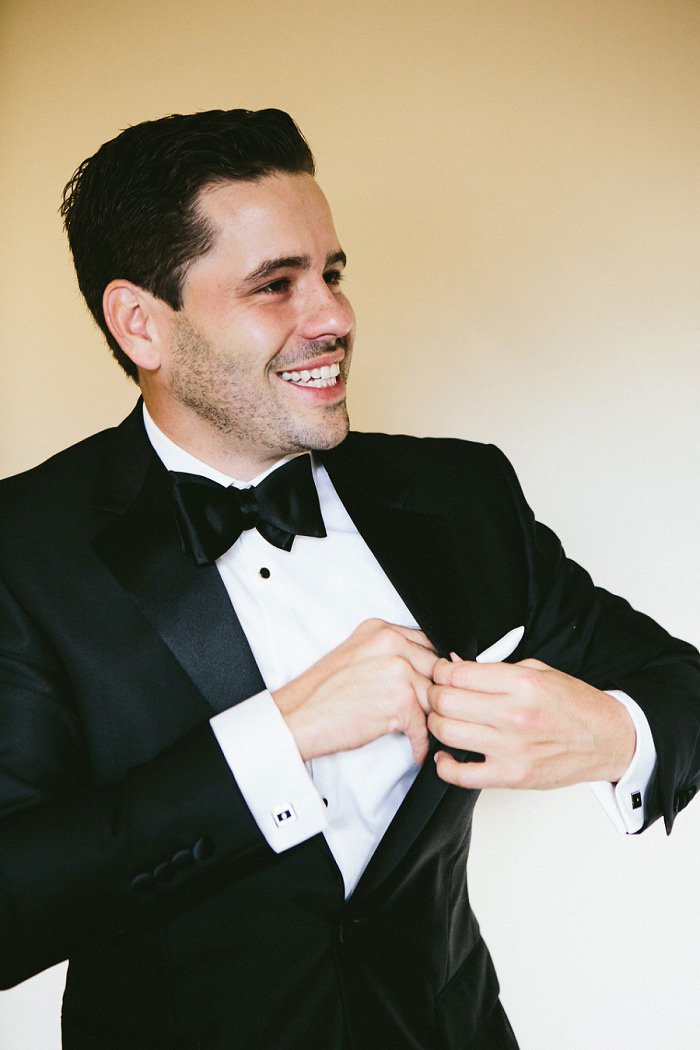 Was it difficult to pare down the guest list?
At first, yes. However, once we made our wishes known to our friends and family, they seemed to understand that we wanted an intimate destination wedding, and they were accepting of our choice. Guest lists can snowball very quickly, so being very conscious of every invite was extremely important.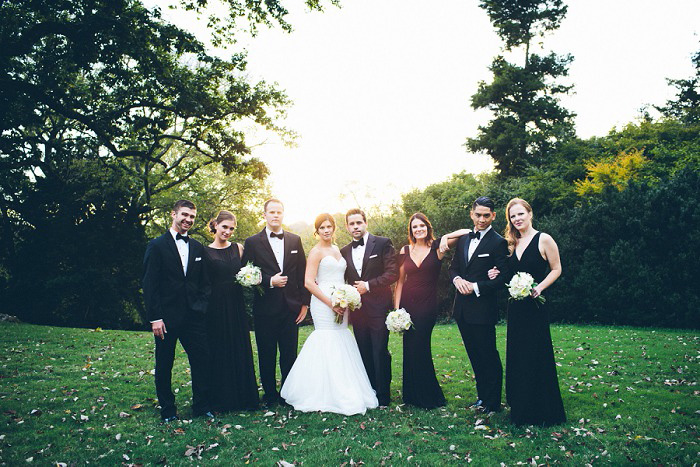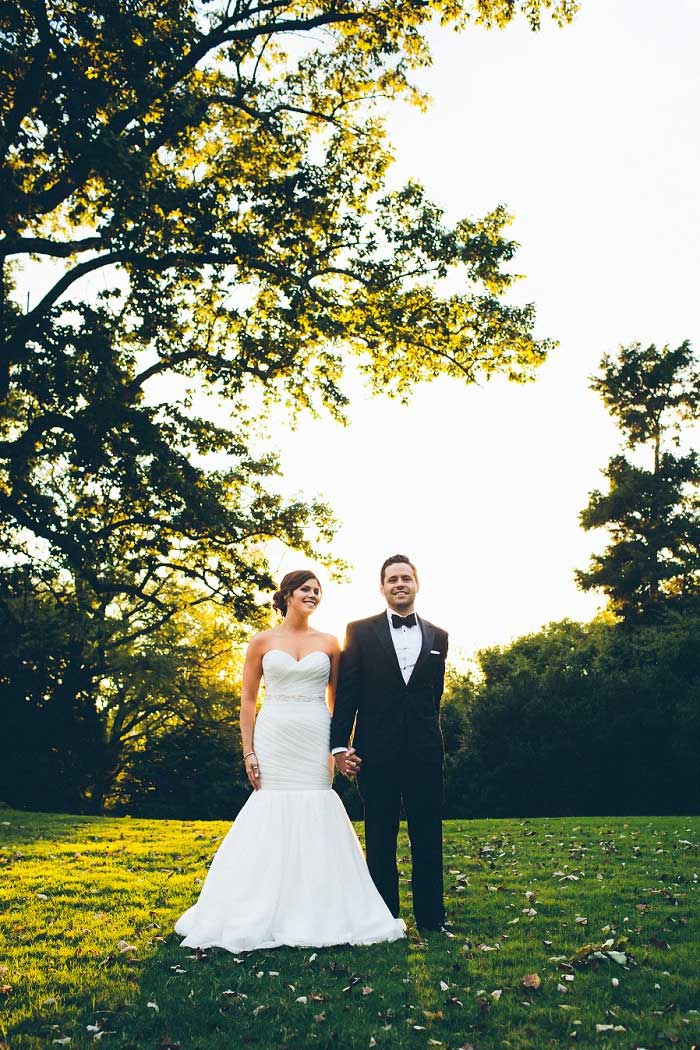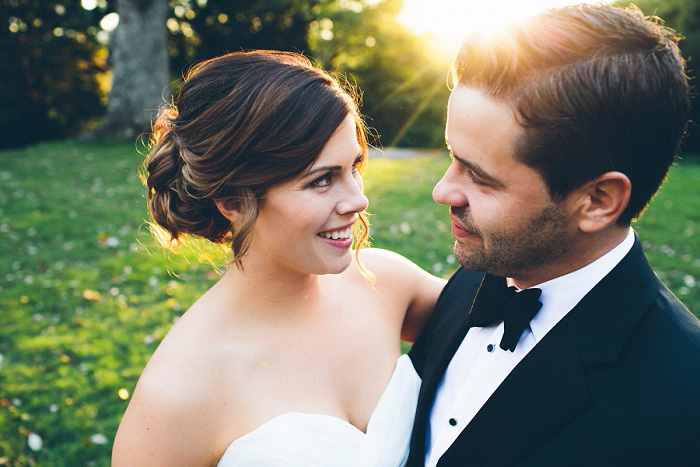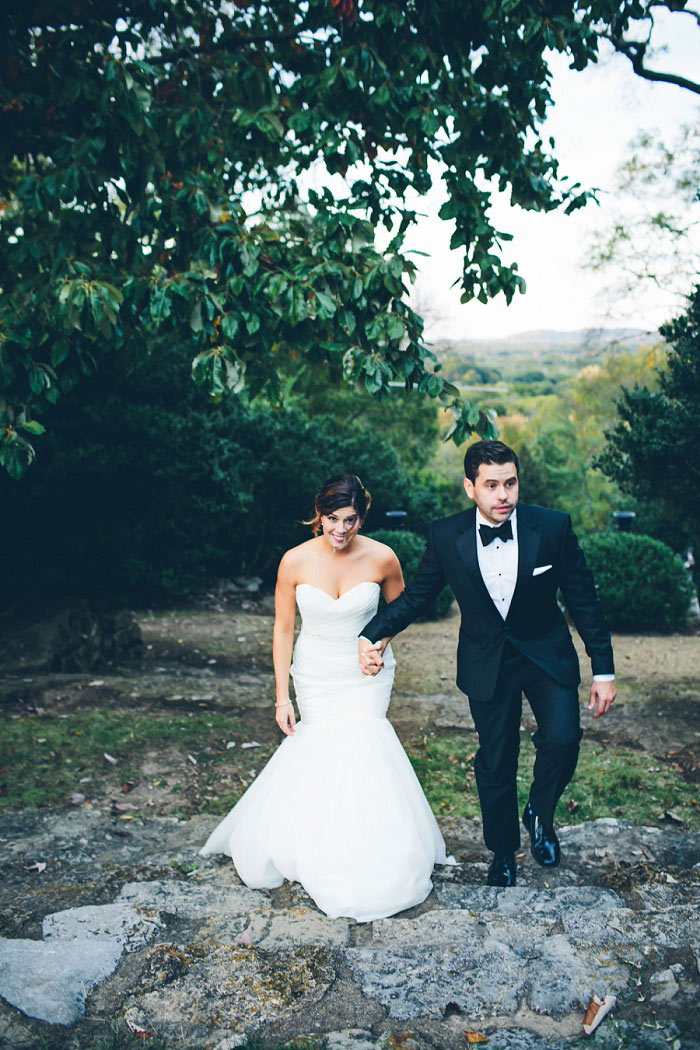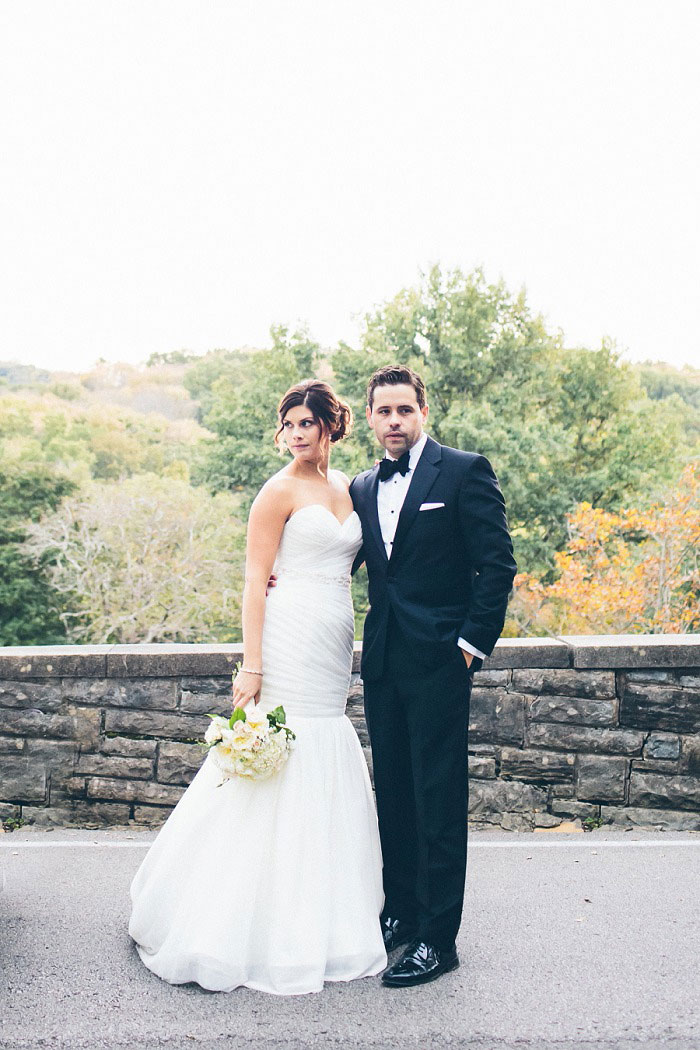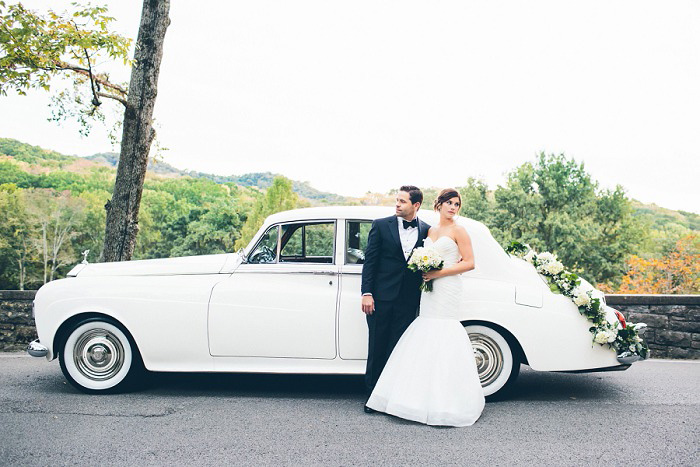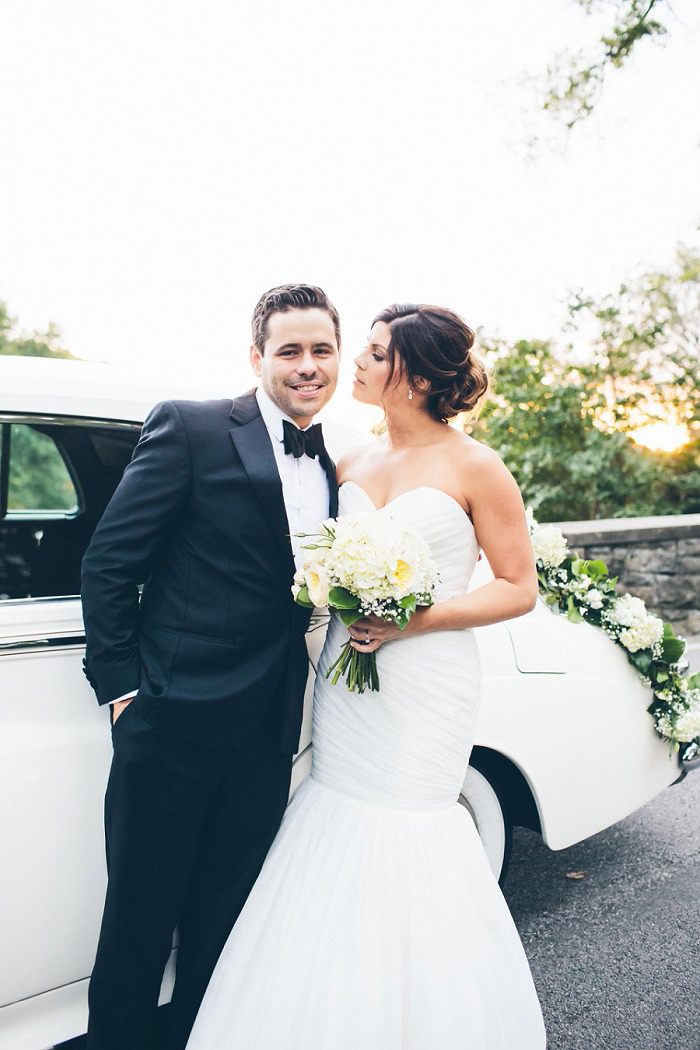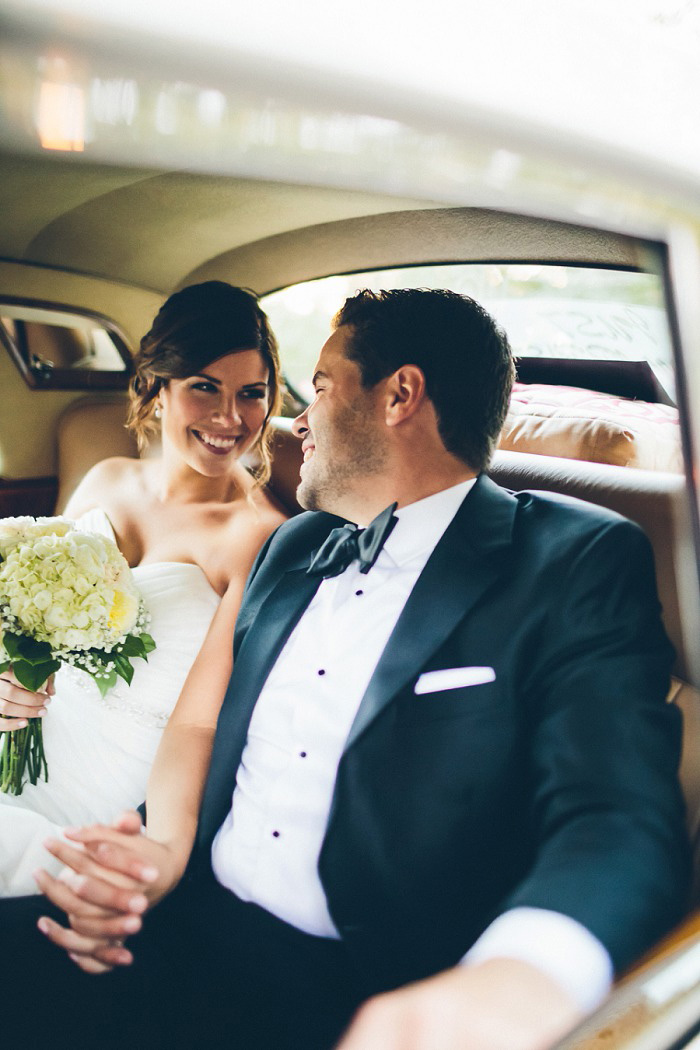 Did you have any 'issues' with the small guest list from friends and family? If so, how did you address them?
It seemed that the trend in our social circle was to have a huge, blowout wedding. When we first expressed that our guest list was limited to 40 people, I was concerned that it would potentially hurt people's feelings. However, I think simply explaining our vision smoothed everything over with our friends that were not invited.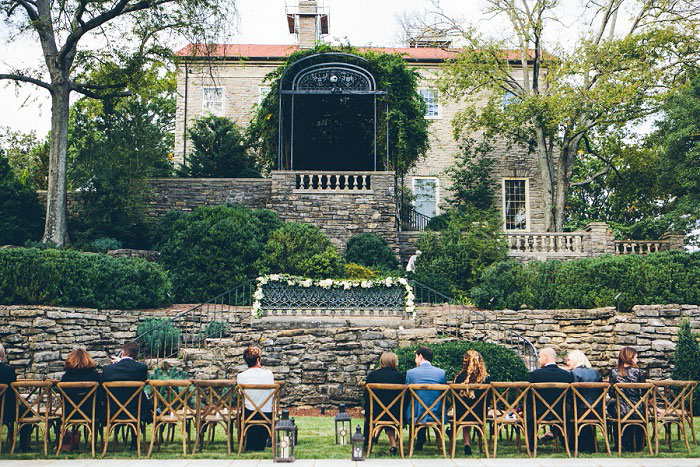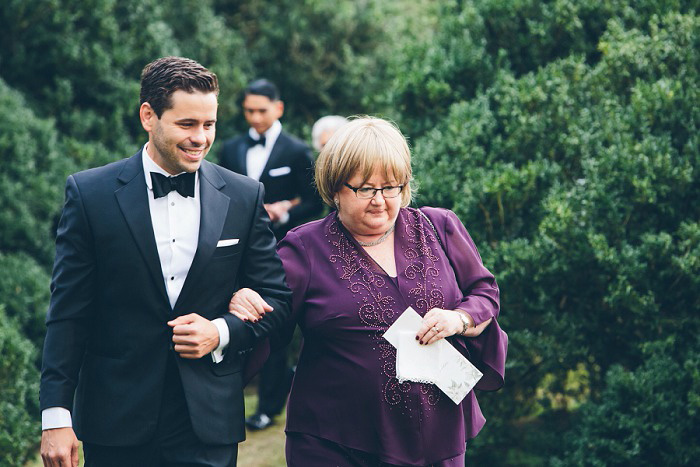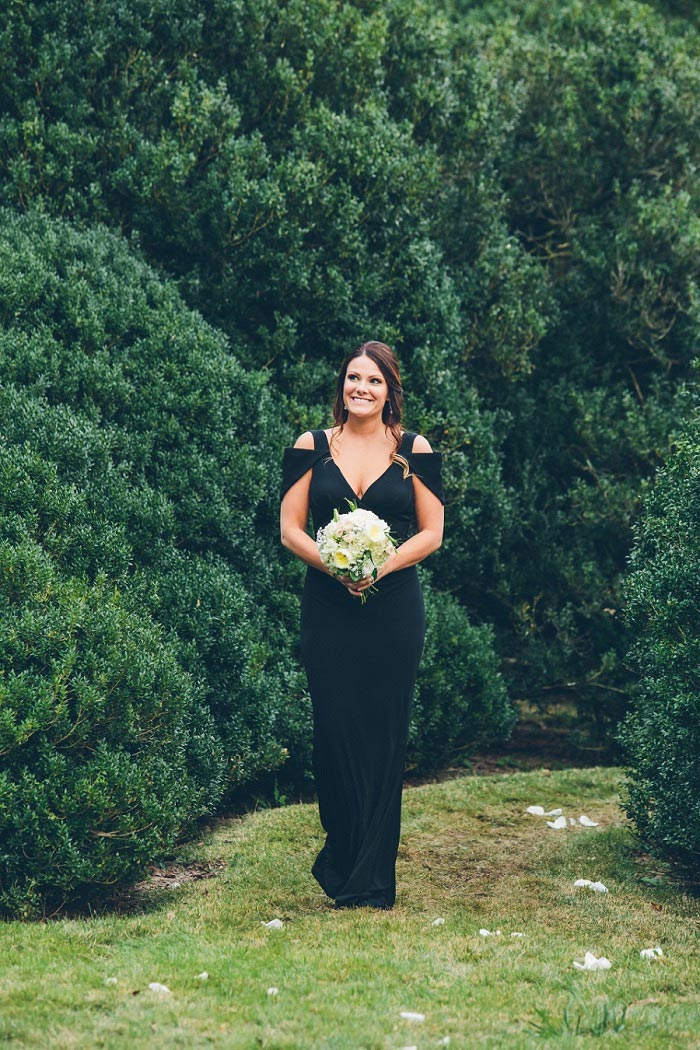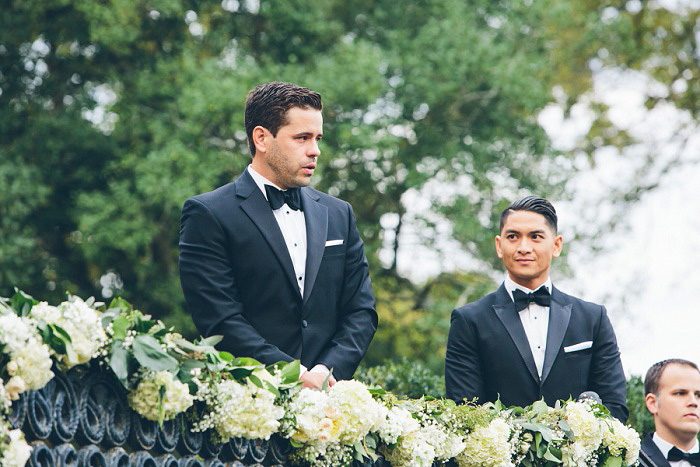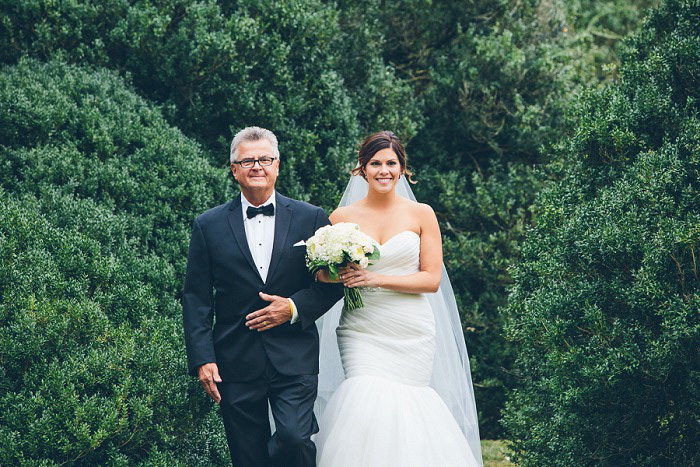 What were the highlights of the ceremony?
We wanted to keep our ceremony extremely simple and romantic. Our ceremony programs were done by KaKalligraphy, and the calligraphy and watercolor artwork were absolutely stunning. We included a special note in our programs to our friends and family members that have passed away and that we wanted to honor. We had an incredible string quartet – Innocenti Strings – that played a string version of Coldplay's "Fix You" as I came down the stairwell aisle holding on to my dad with all my might. My husband was so overfilled with emotion that he teared up the moment my father put my hand in his, and he delivered the most tearful and beautiful vows I've ever heard. We wanted every moment of our wedding to be a deliberate expression of our love and life together, and not just an ordinary wedding tradition. Our ceremony was so incredibly joyful, and completely reflected our love for each other. It was absolutely perfect.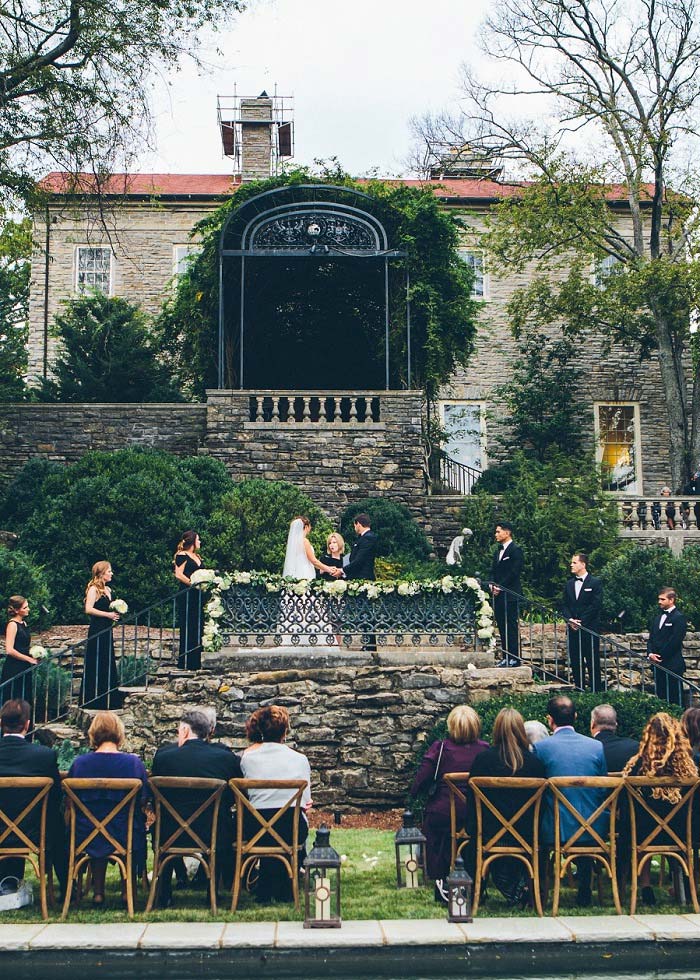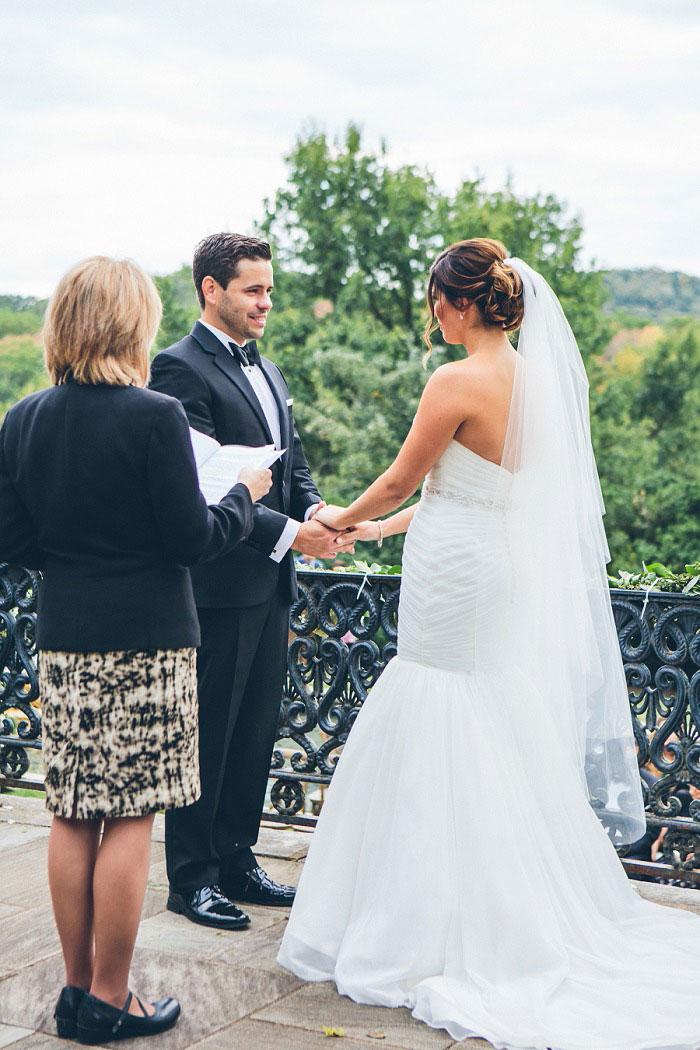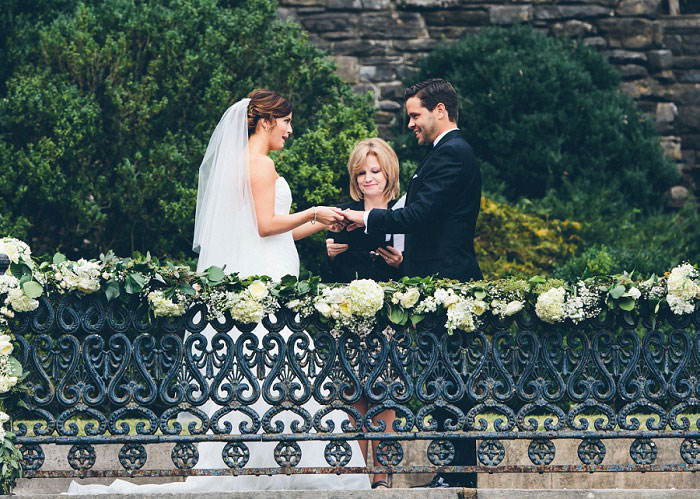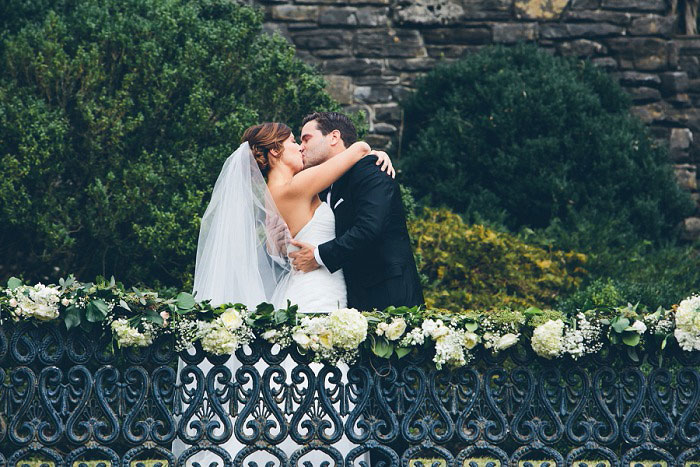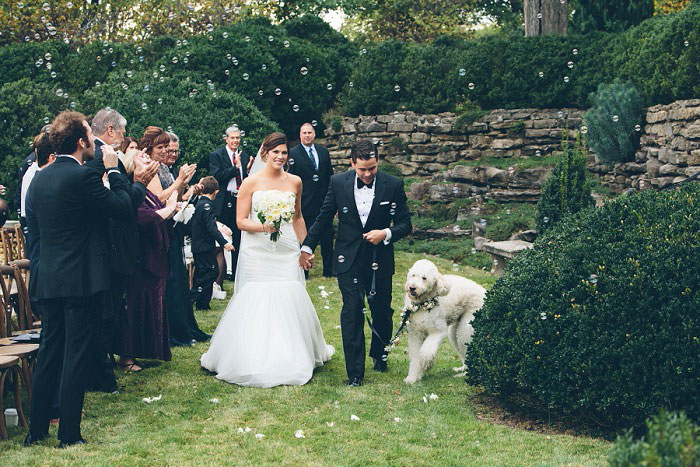 What were the highlights of the reception?
We wanted our reception to be full of terrific food, top-shelf liquor, beautiful music, and great company. The Watermark Restaurant did an incredible job of making sure the night flowed perfectly, and the food and drinks were amazing. Our best man and maid of honor gave some of the best toasts I've heard at a wedding, and it was so wonderful to be able to spend lots of time with everyone that was at the wedding.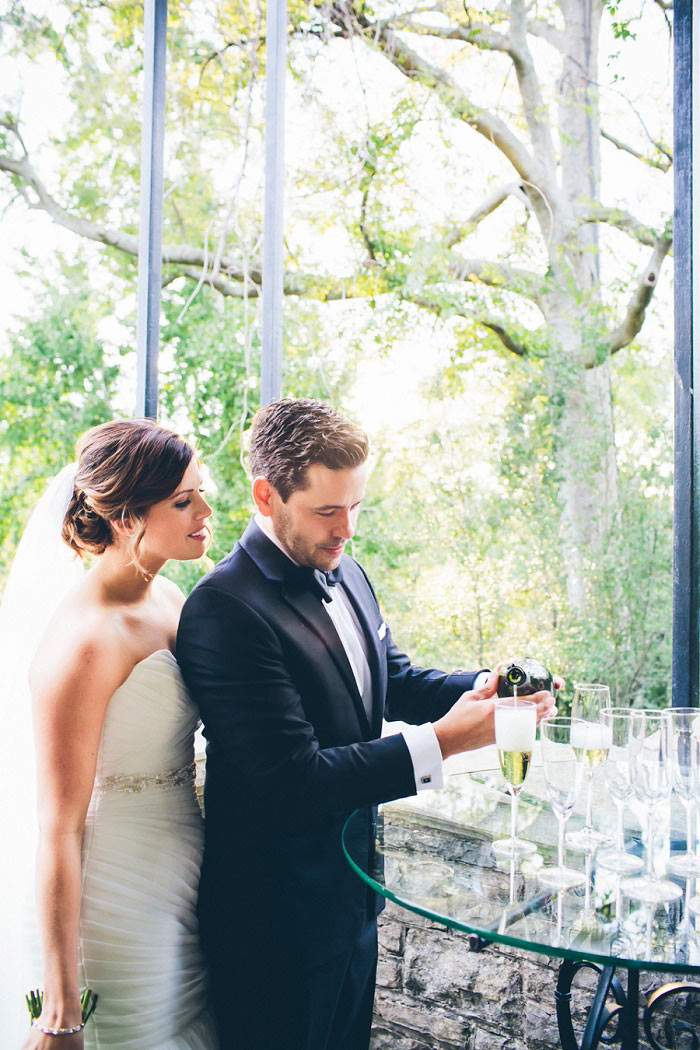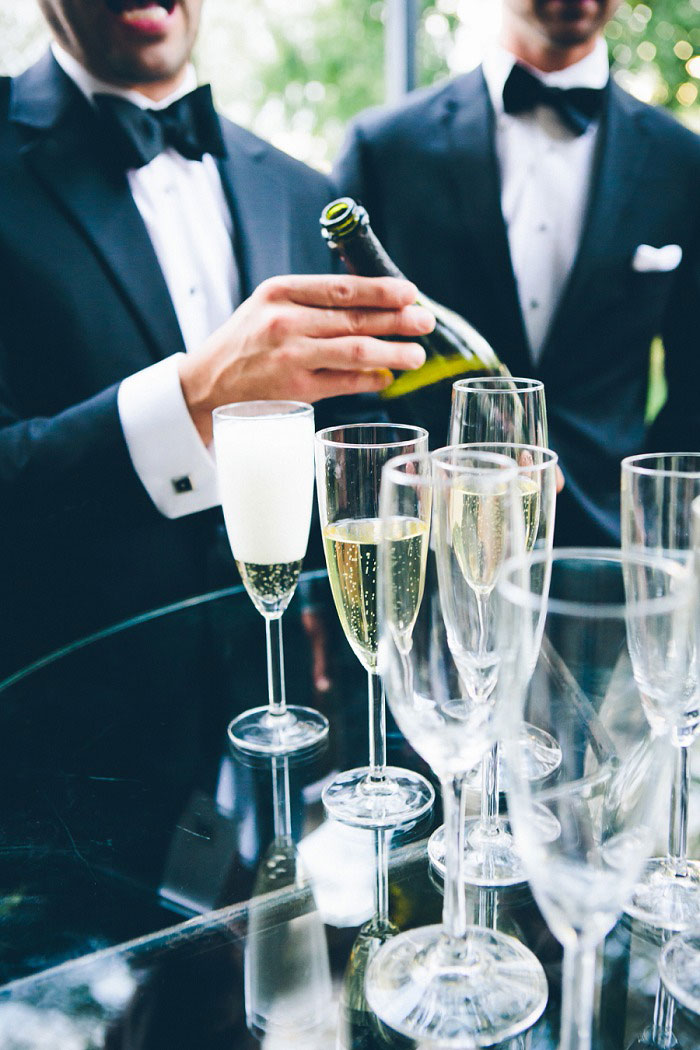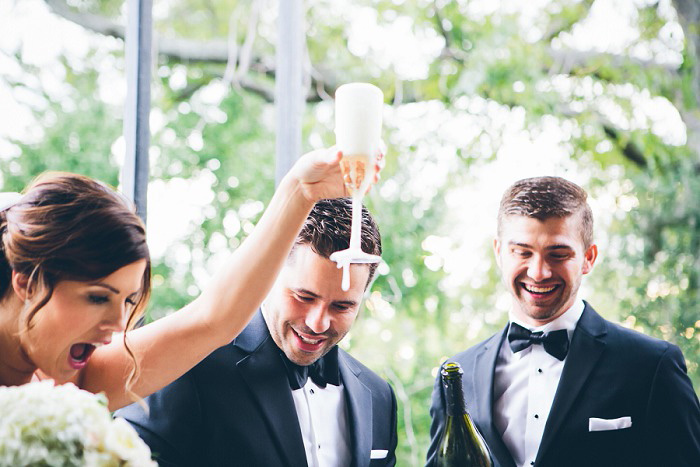 What was the best thing about having an intimate wedding?
Stripping the guest list down to our favorite people removed so much of the formality of having a big wedding. It filled the room with the best things – love, close friends, family, great food and drinks, beautiful music and flowers, and so much joy. Most of the guests already knew each other, and even if they didn't, everyone was friends by the end of the weekend.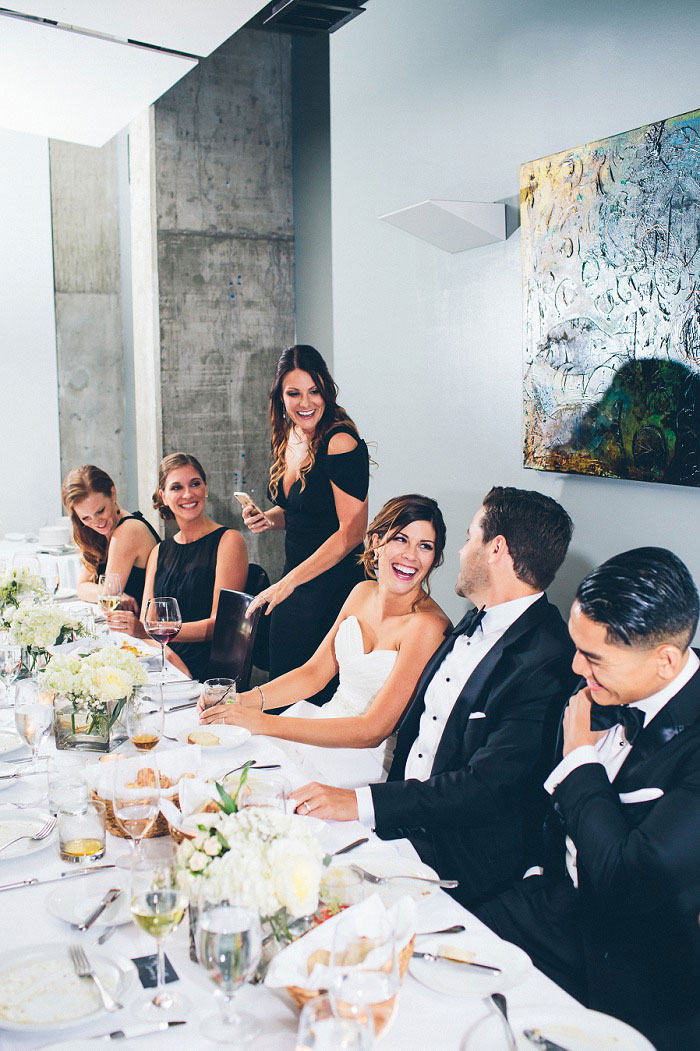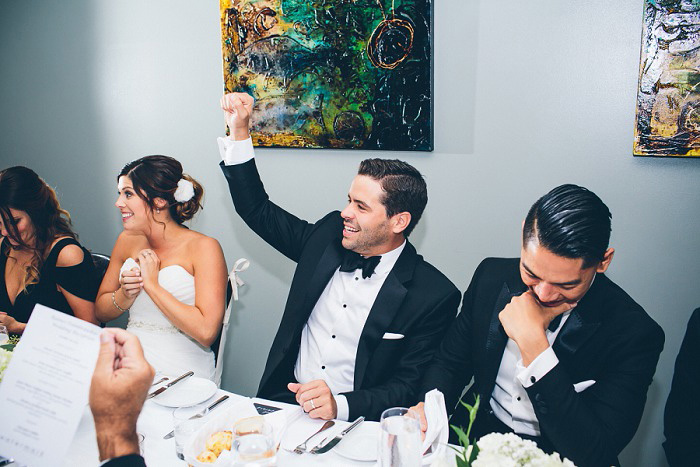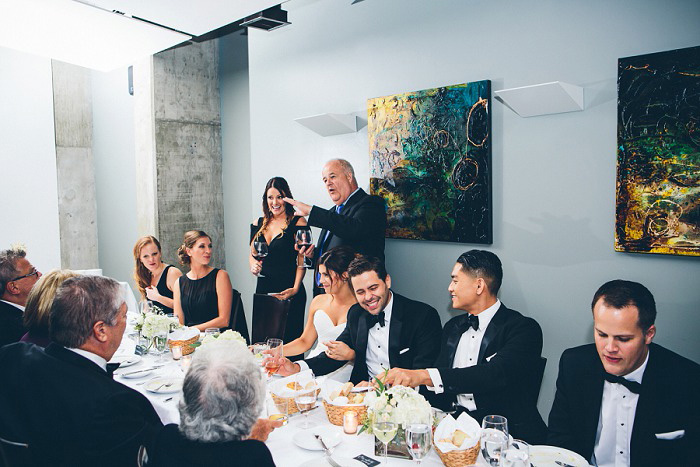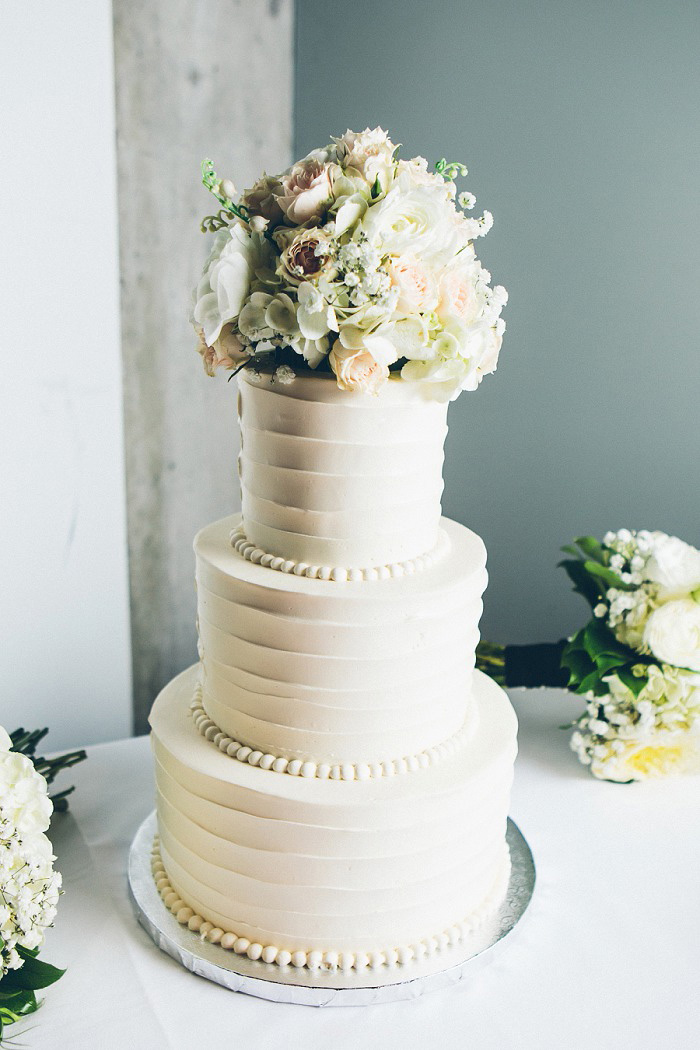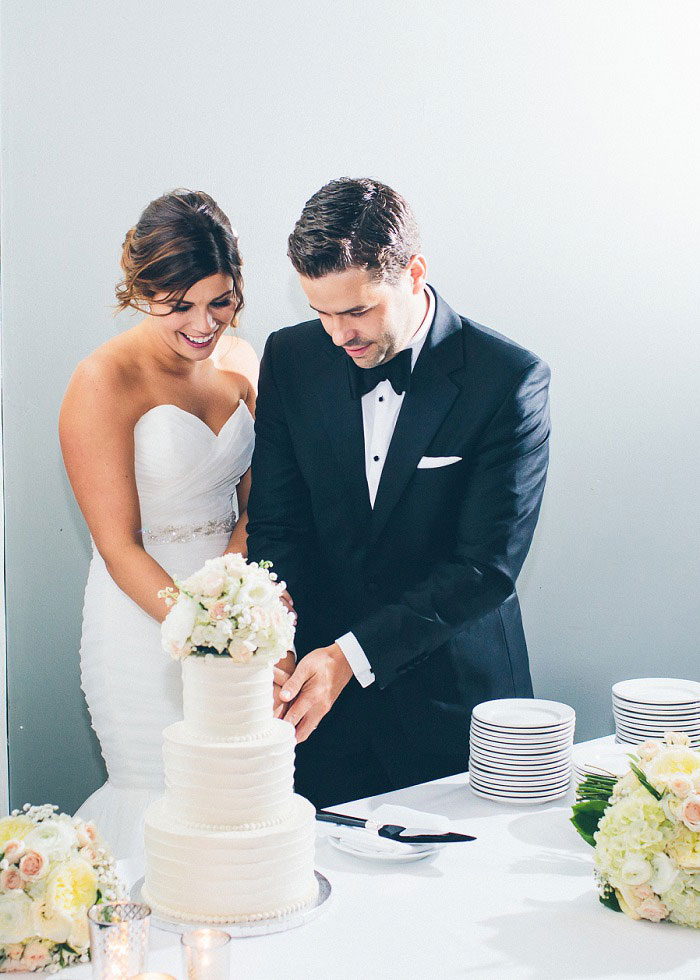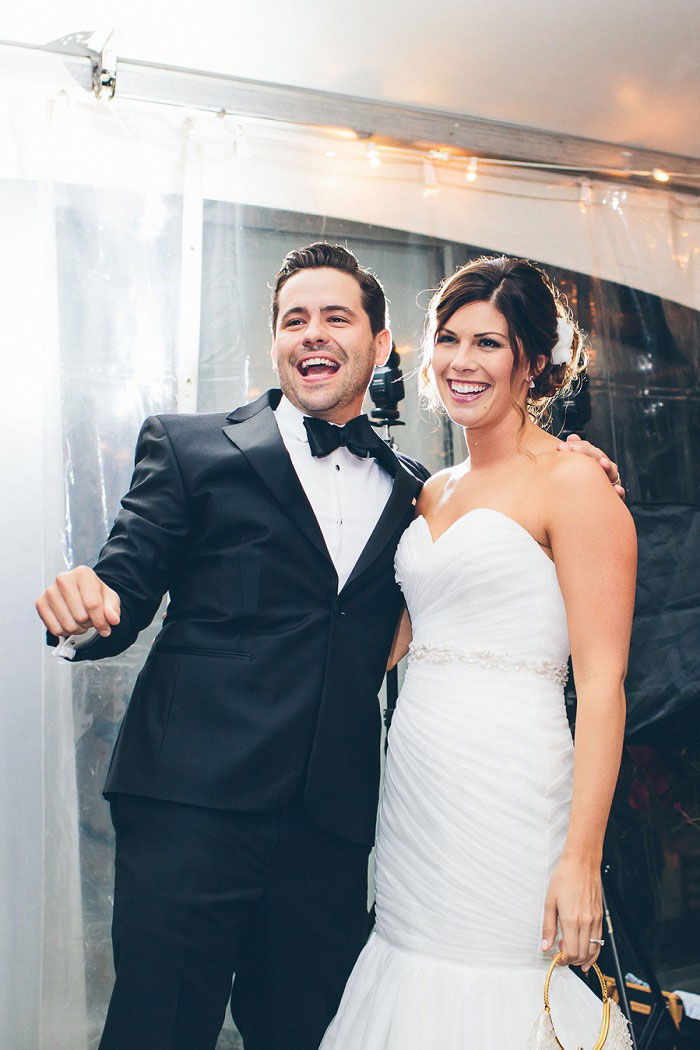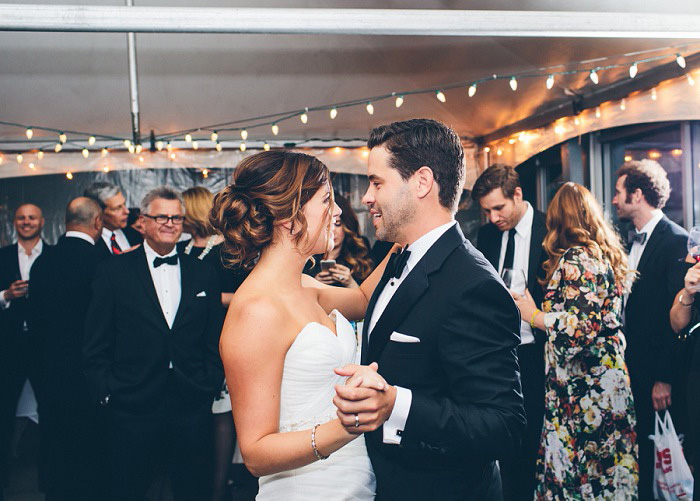 What advice do you have for couples who are considering an intimate wedding?
Follow your heart! Make sure you and your groom make a list of what you think is most important for your wedding day. Stay true to those goals, because everyone will be giving you advice and you will be tempted to change your vision many times. At the end of the day, you only get once chance to make your wedding perfect for you, so stay true to yourself!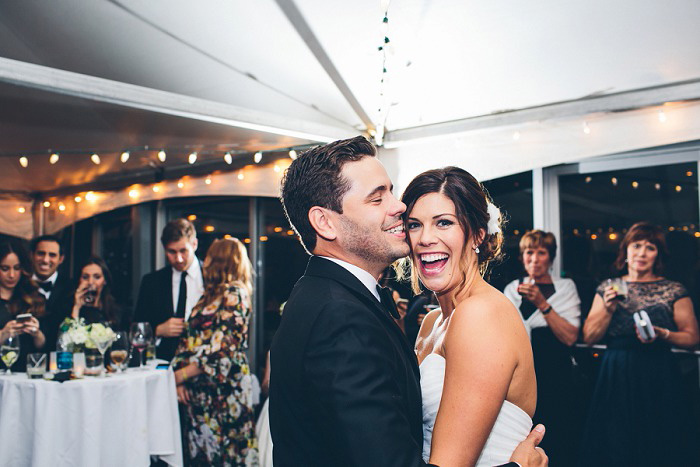 Vendors:
Photography: High Five For Love
Preparation Locations: Bride – VRBO, Groom – Union Station Hotel

Ceremony Venue: Cheekwood Botanical Gardens

Reception Venue: Watermark

Planner: Vision in White Events

Vintage Rolls Royce: 1965, formerly owned by Bing Crosby

Bride's Dress: Wedding Atelier, Alyne Bridal

Bride's Dress Sash: Monique Lhullier

Bride's' Shoes: Badgley Mischka

Bride's Jewelry: Vintage

Bridesmaids' Dresses: Chosen by Bridesmaids

Hair: Chantelle at One10 Makeup

Makeup: Kristin at One10 Makeup

Groom and Groomsmen Attire: Vera Wang

Florist: Enchanted Florist, Caprice Palmer

Cake: Dulce Desserts, Juanita Lane

Stationary: Alissa Neely, Oh Ollie Designs

Invitations, Place Cards, + Stationary Calligraphy: KAKalligraphy

Invitations + Stationary Printing: Wiley Valentine

Wooden lanterns: Antique

Silver trays: Antique

Handkerchiefs: Antique