When it came time to plan their wedding, Lindsay and Albert, who had both been married before, chose to celebrate their union with just their children by their sides. While they would have loved to enjoy their day with friends and extended family, the couple felt it was important to keep their focus on the commitment they were making to their newly blended family. The result was an incredibly romantic private ceremony up in the mountains followed by a relaxed outdoor dinner for the family of six, both filled with beautiful details and photographed by the talented Victoria Greener.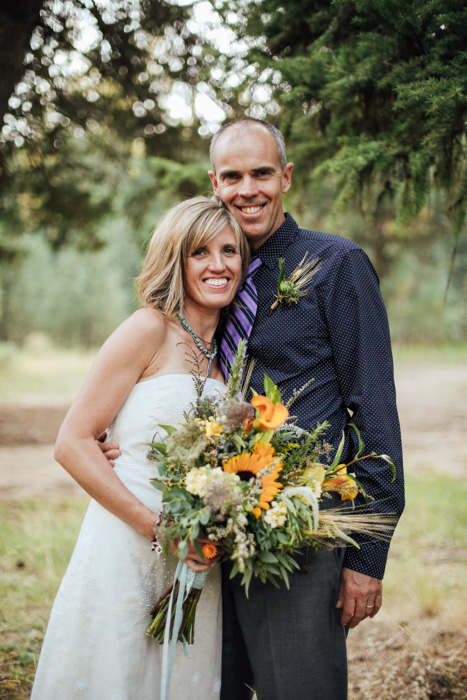 Lindsay, 39 & Albert, 49
Idaho City, ID
Wedding Date: August 15, 2014
Number of Guests: 4
Wedding Cost: Approximately $7,050
Wedding Ceremony Location: In the mountains of Idaho City
Wedding Reception Location: Our Idaho City cabin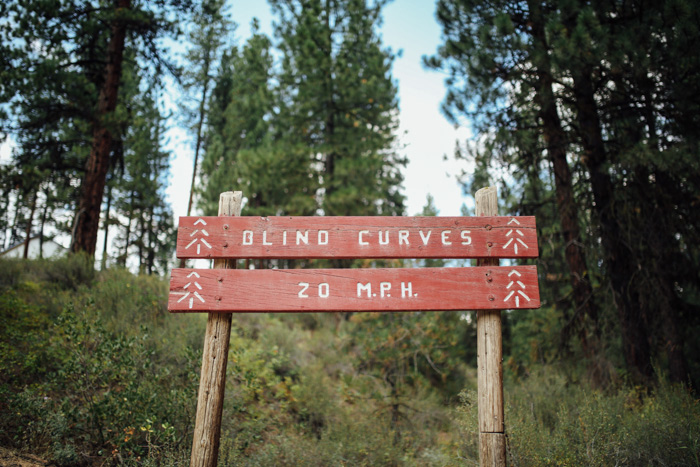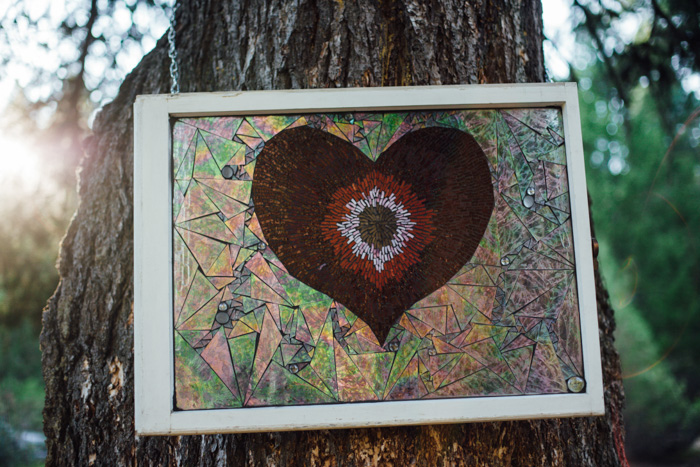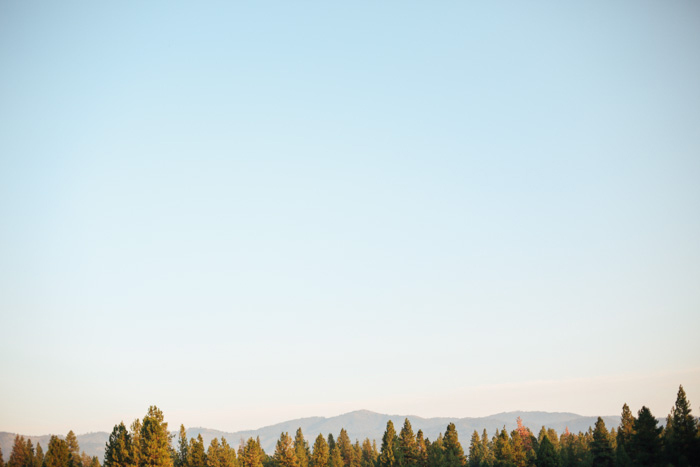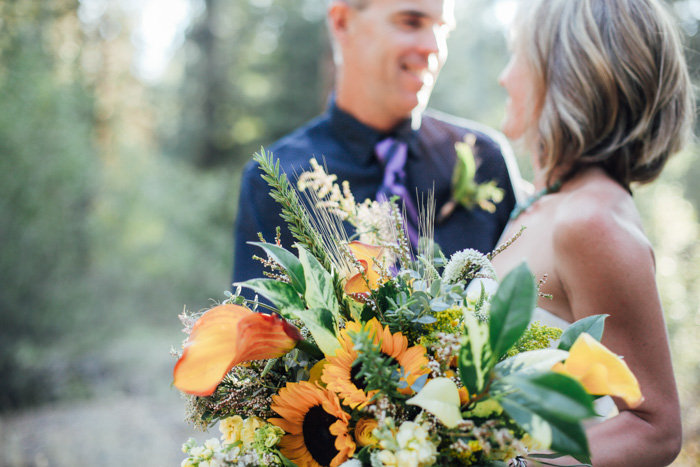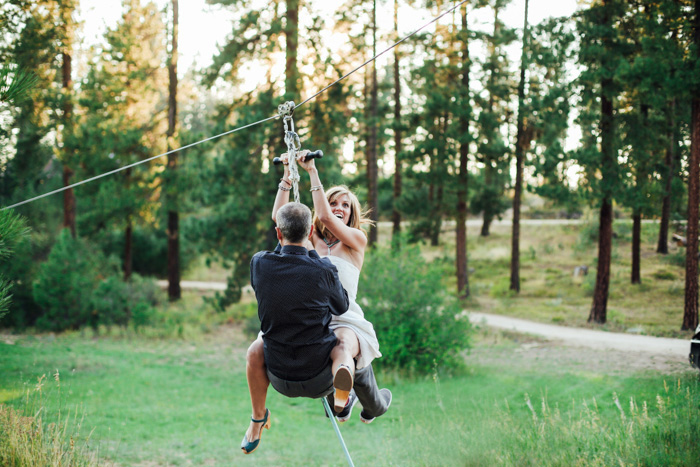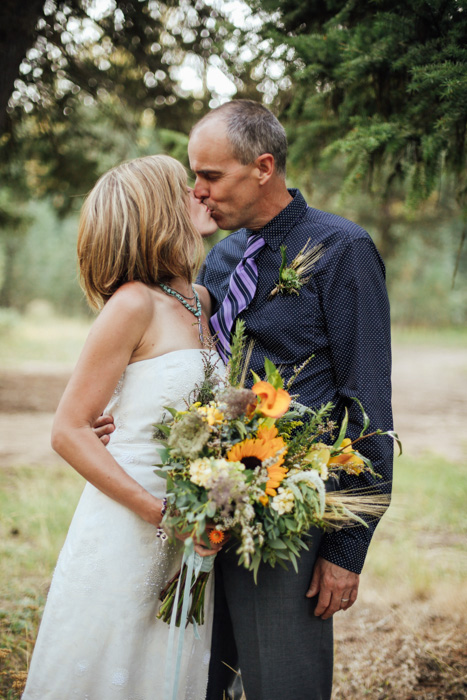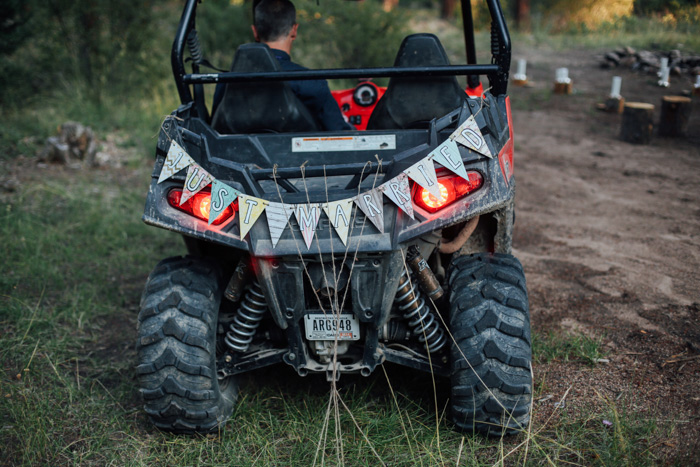 Why did you have an intimate wedding?
This was so important to us. Al and I were both having a second wedding, and we both have children. To us, this was incredibly delicate. We had the opportunity to enjoy this moment with a group of friends and family, or we could celebrate with the family that we were making commitments to. We didn't want to be bogged down with social responsibilities and family obligations, and our desire was to make this moment significant for our children, as our vows were going to create a larger family for all of us, and we recognized that as a very personal moment. There is also something incredibly romantic about an intimate private ceremony that speaks to those personally involved. I love reading about small weddings and elopements more than the large ones. So, Al and I decided that this was ultimately what we both dreamed of, and then the planning started.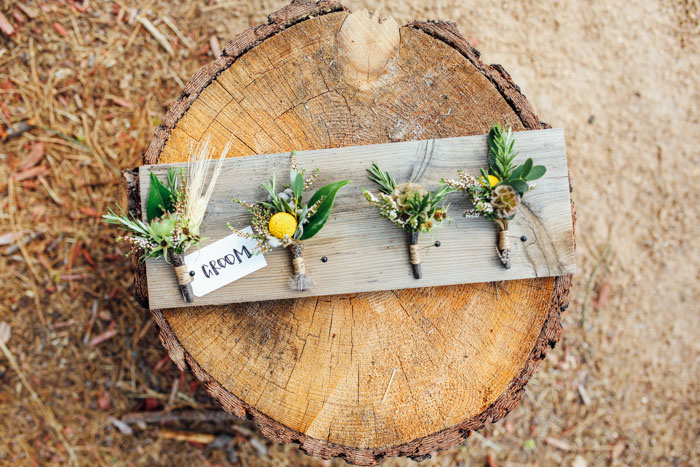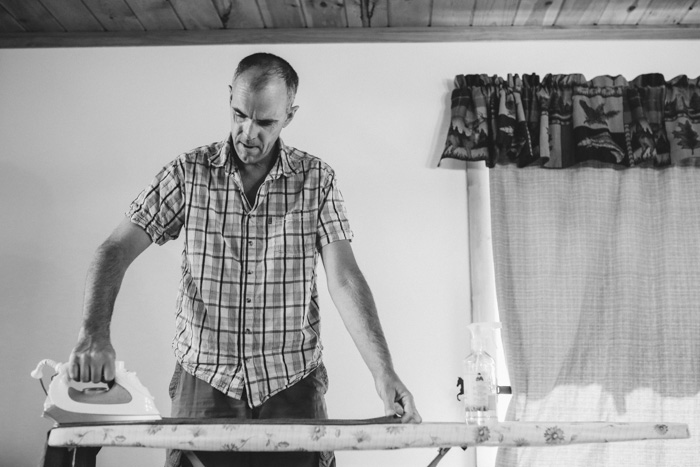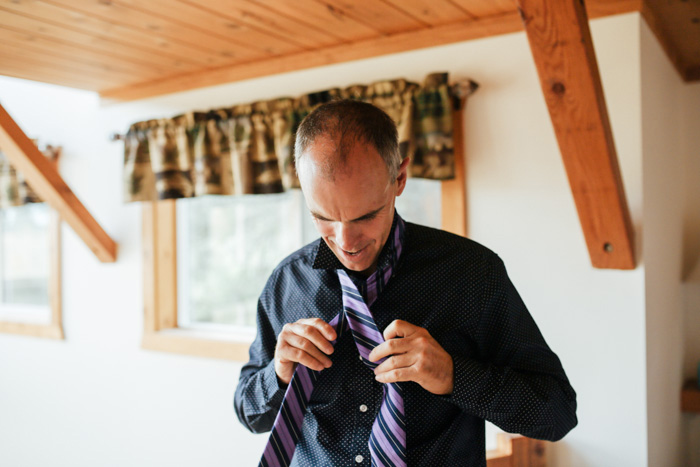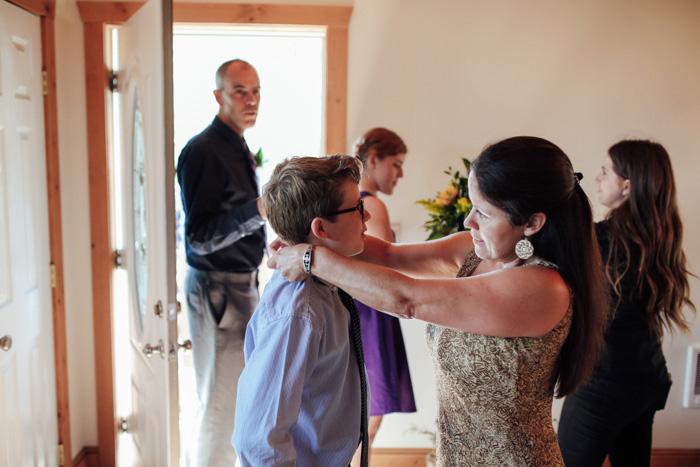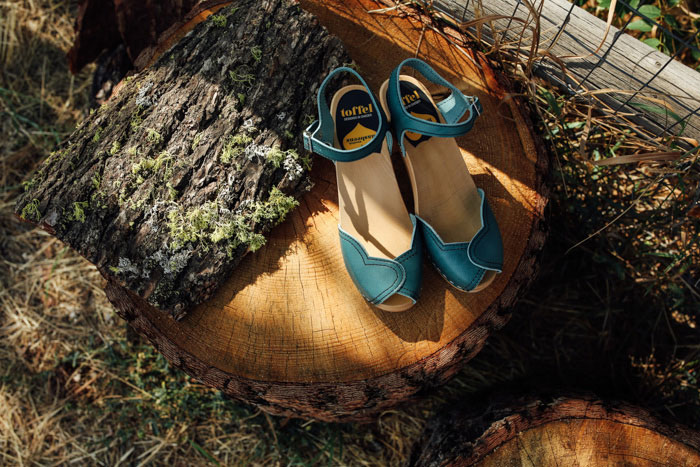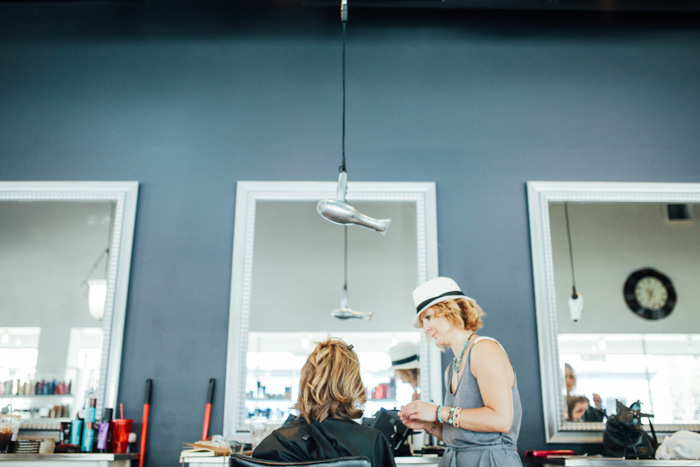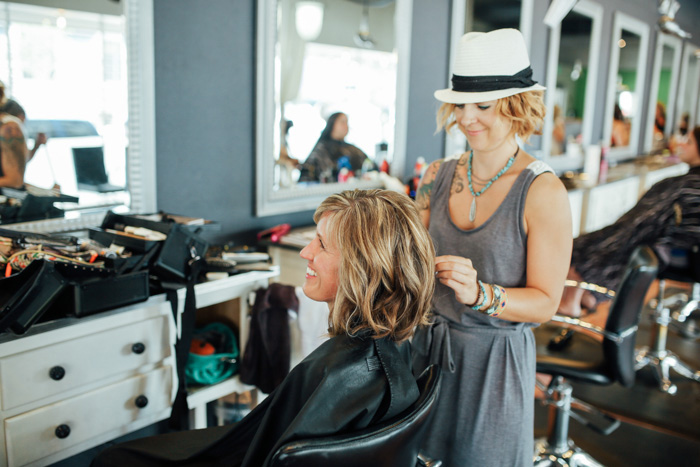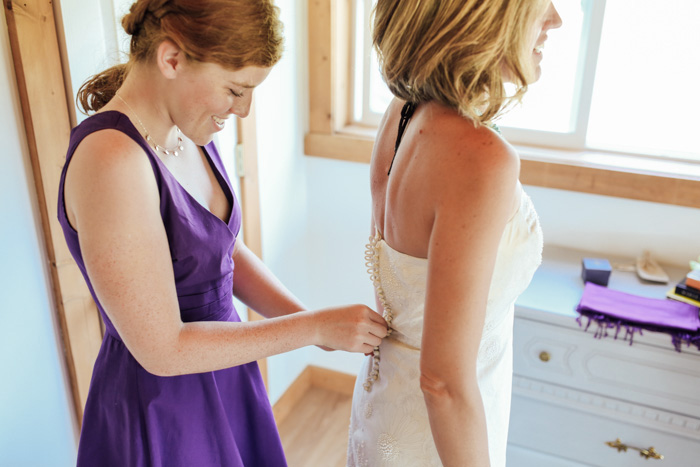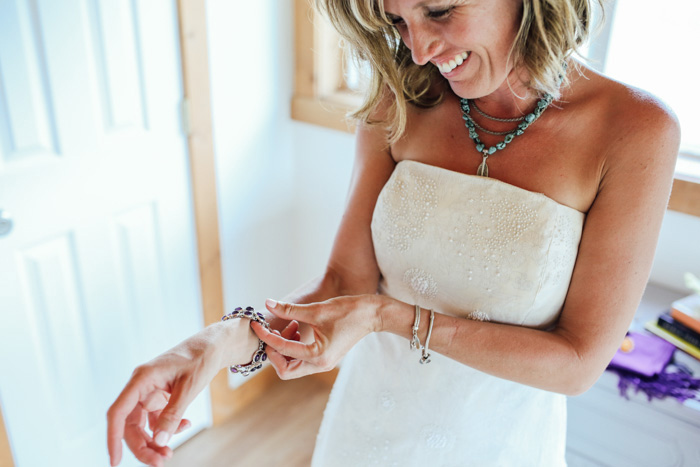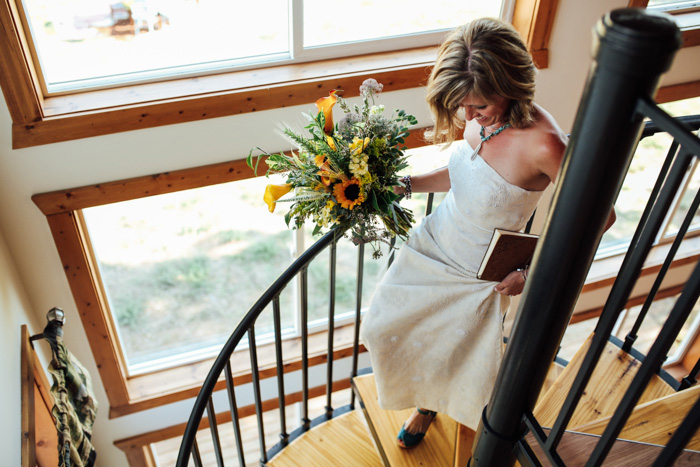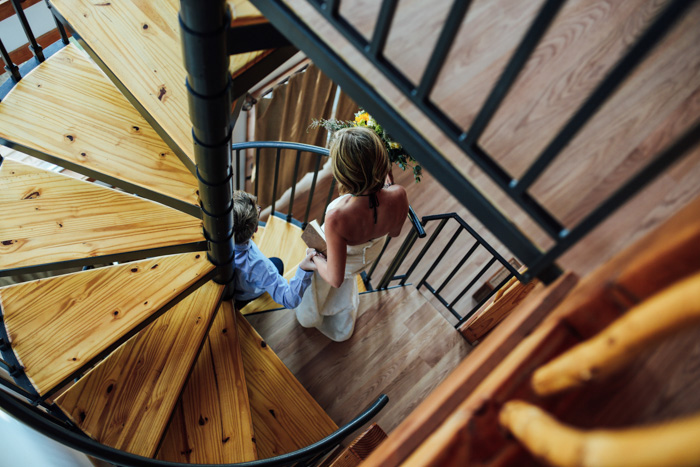 What are some of the challenges that you faced planning an intimate wedding?
Finding people to help set up and tear down; it is difficult to expect friends and family to take on that responsibility and not attend. So, I looked to Bliss Events to coordinate all the small details, handle payments, and handle the set up and take down. Lindsey Yeaman did a wonderful job, and this was really one of the best things I could have done for my family. She thought of and took care of all the details.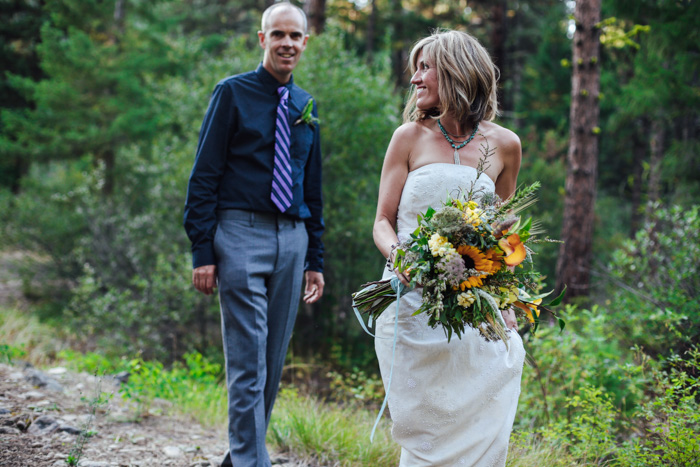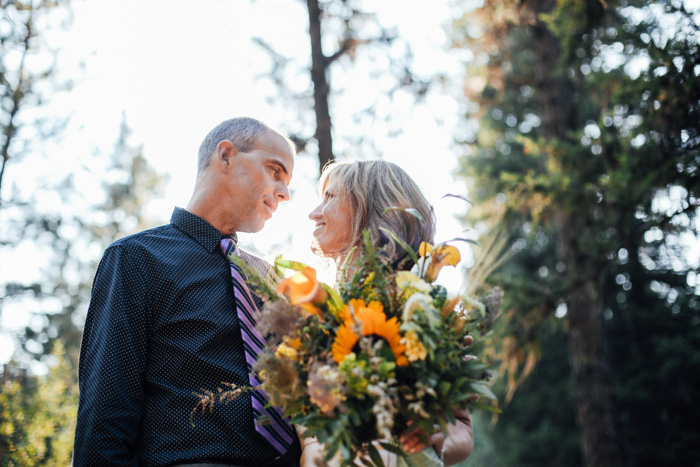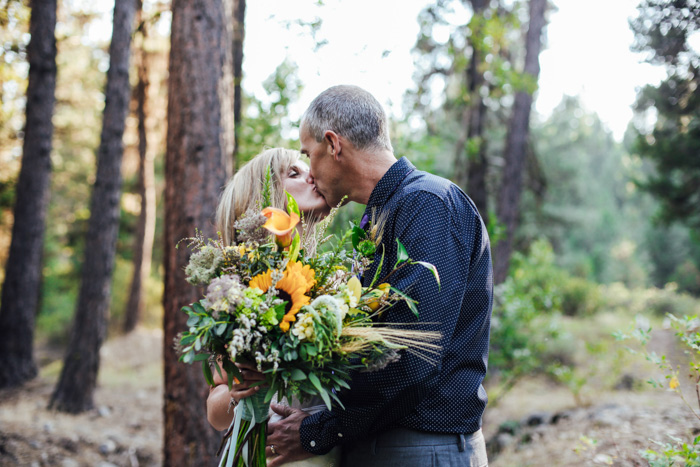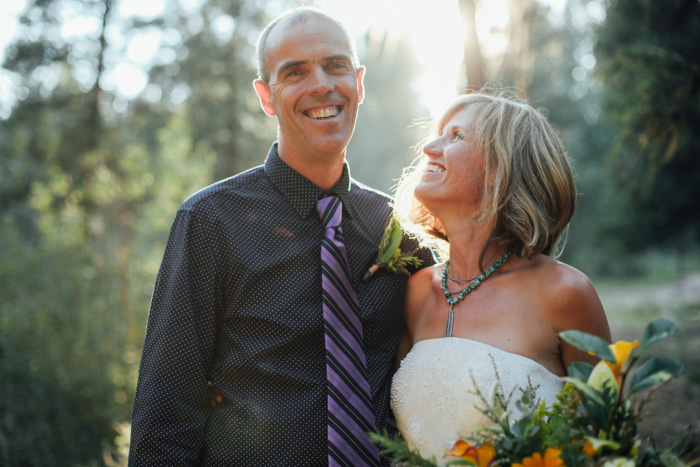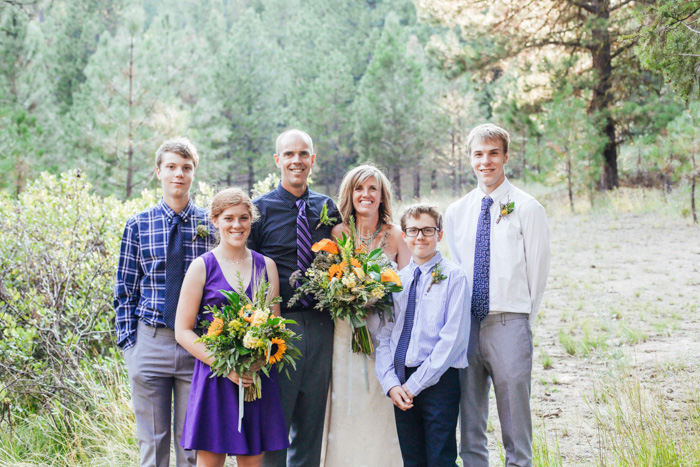 Was it difficult to pare down the guest list?
Yes. I have four sisters who all wanted to be there, and a few nieces who were counting on being flower girls, but in the end they all understood.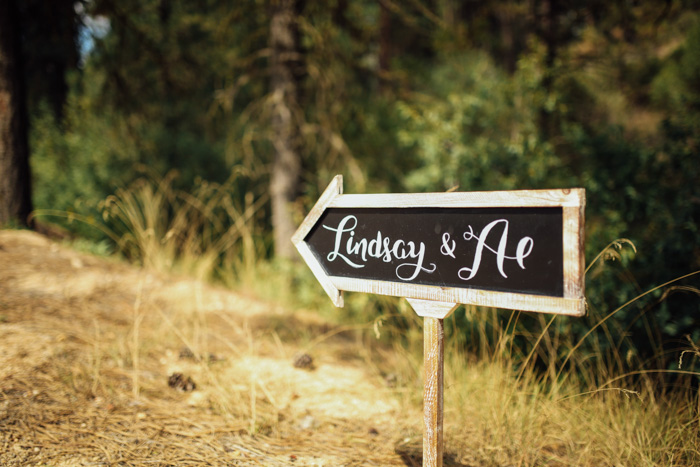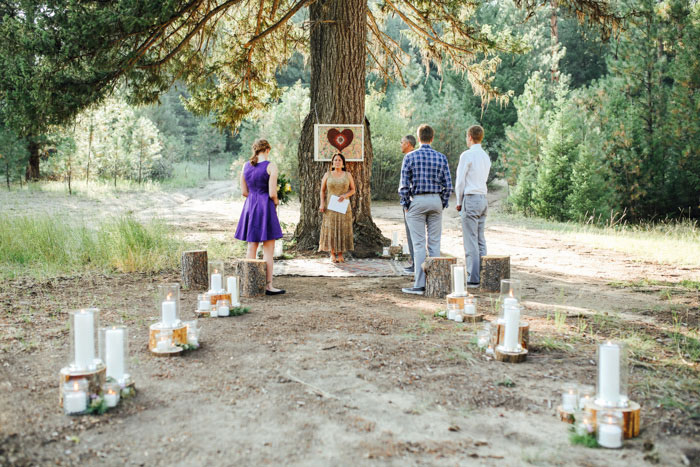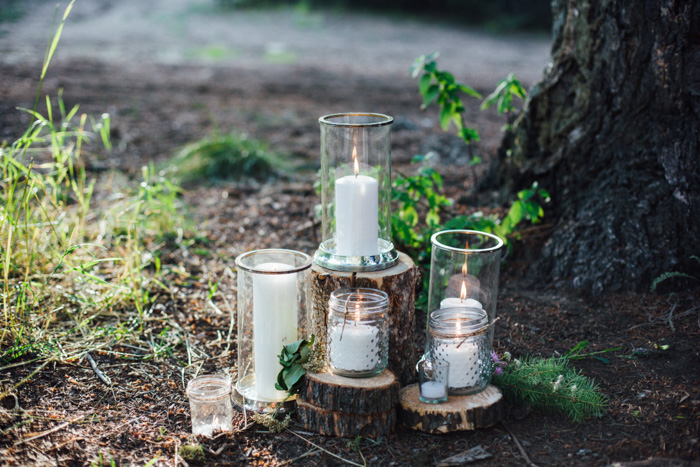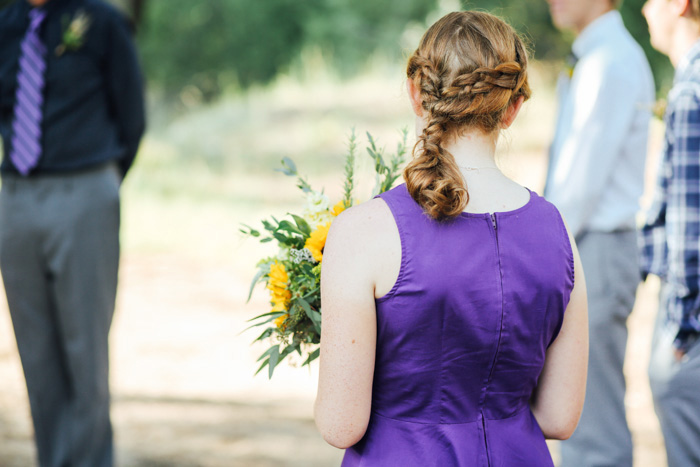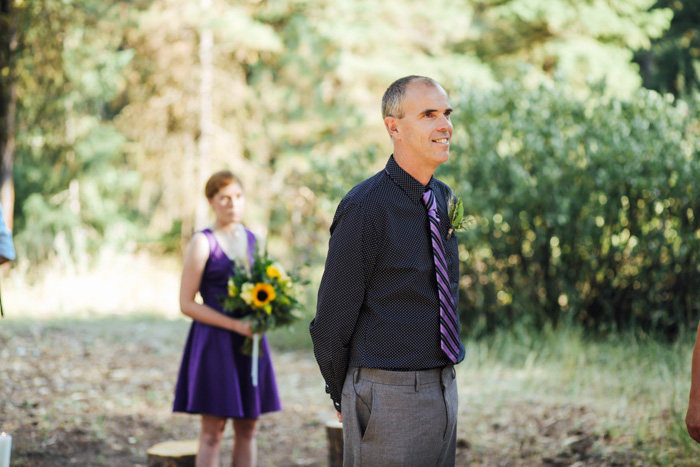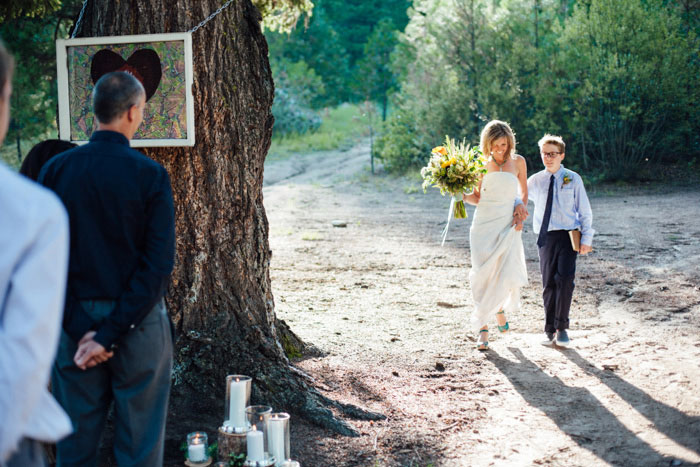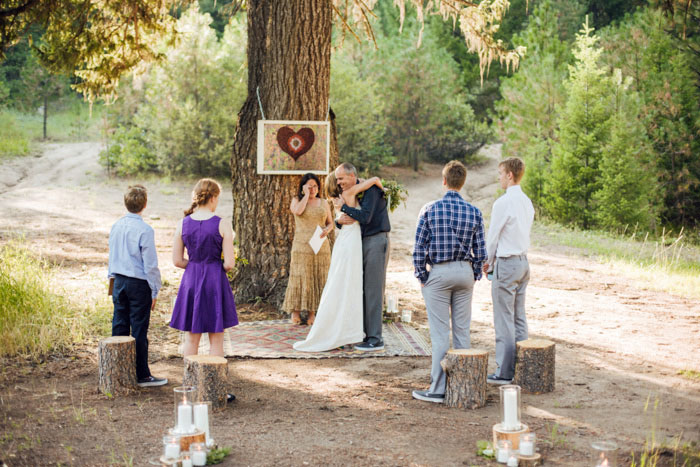 What were the highlights of the ceremony?
The day was magical. My son driving me to the spot in a UTV, which was unusual, and walking up to see my soon-to-be husband who was all smiles; looking around and seeing my little family all standing beside us in support of the union.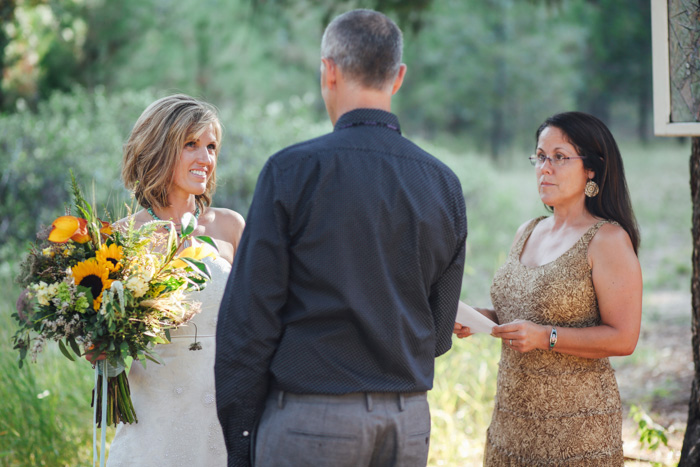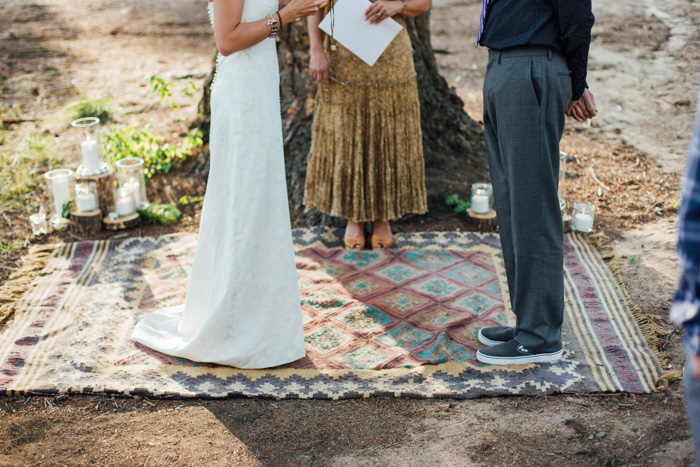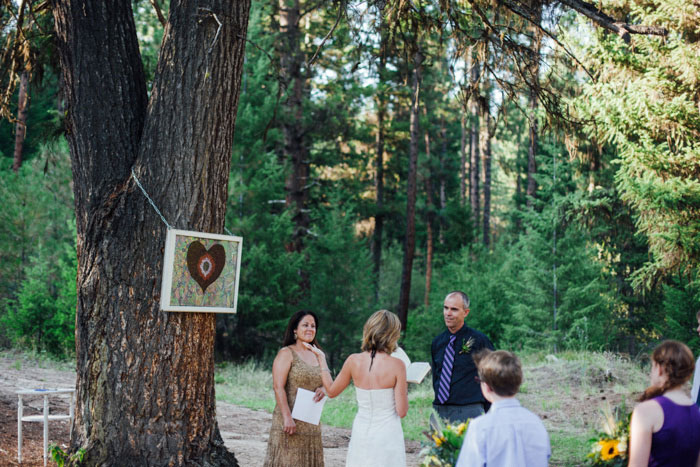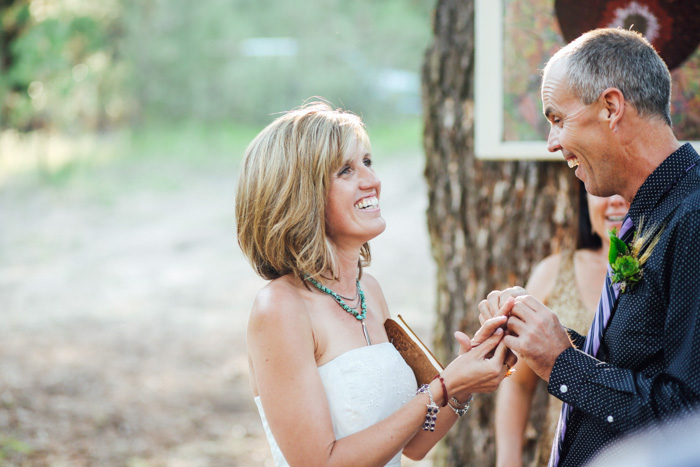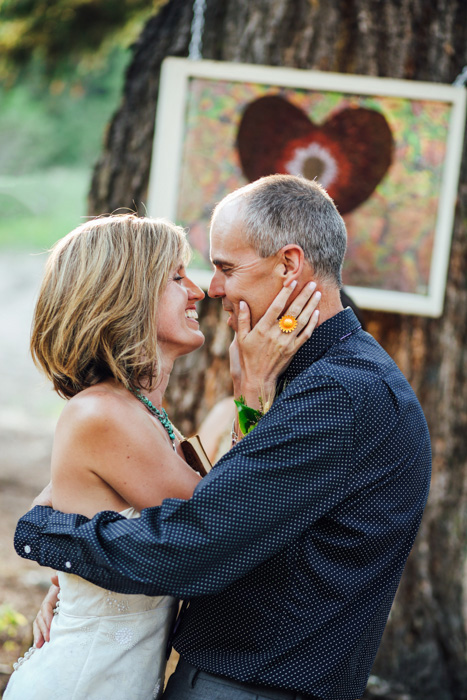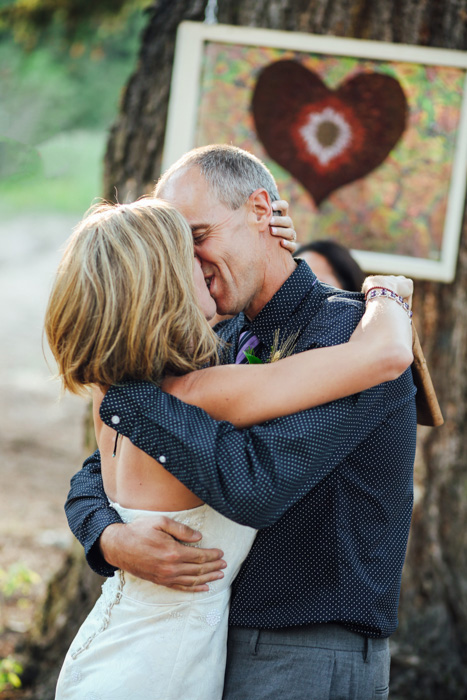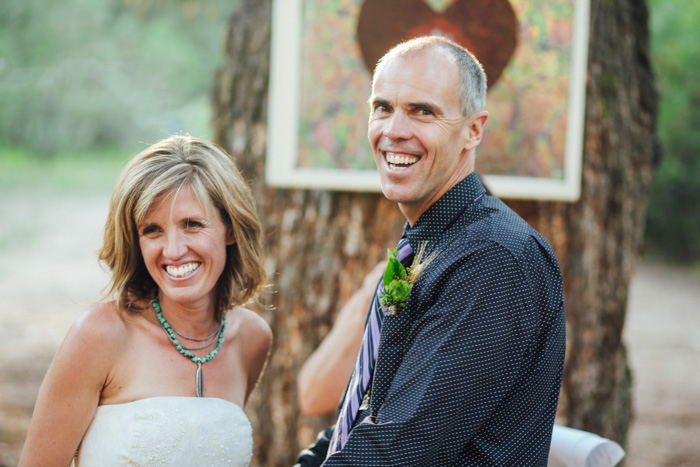 What were the highlights of the reception?
Oh my goodness the food was amazing. My friend Kate McCaslin came down and catered the whole thing. We had an incredible cake, pasta made from scratch, homemade crackers, and delicious everything. Since it was just our little family we got to share all of the goodies with our vendors.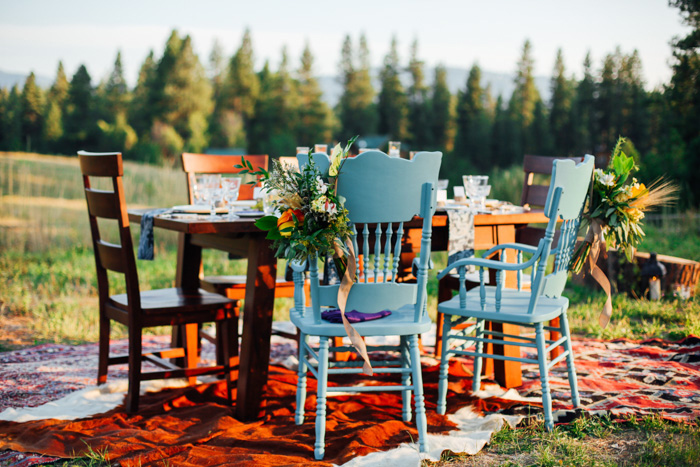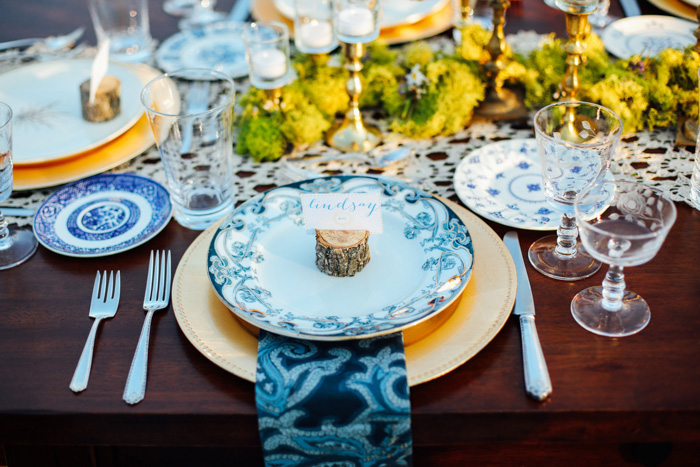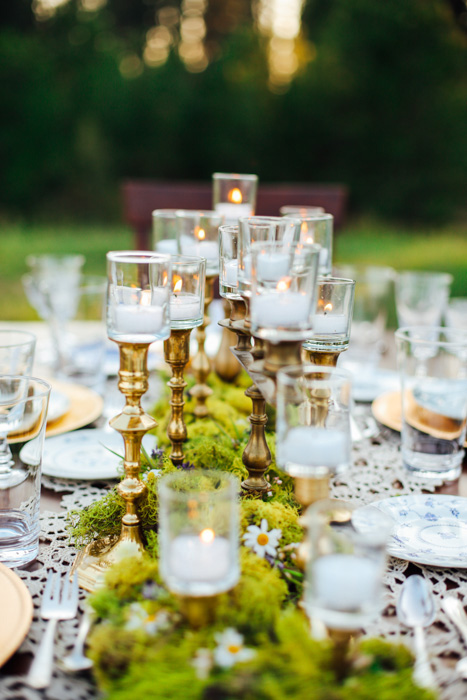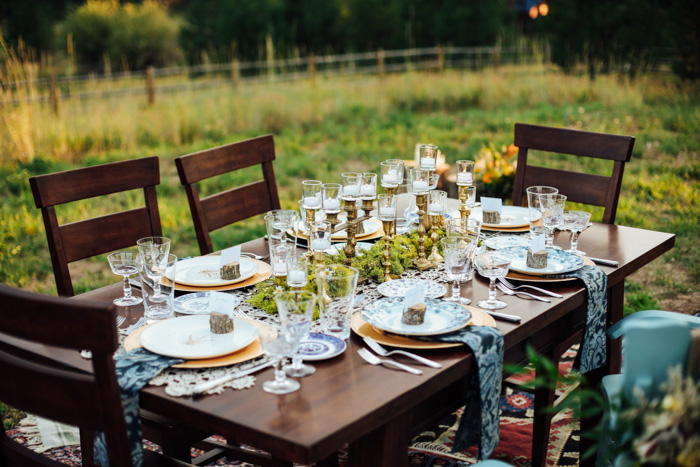 What was the best thing about having an intimate wedding?
I loved that it was just us in an incredibly romantic setting; and how easy it was to sit together as a family for the first time and really focus on that moment. Also, I loved not worrying about whether or not I spoke to everyone there. It was just the 6 of us toasting, laughing, and reveling in the moment.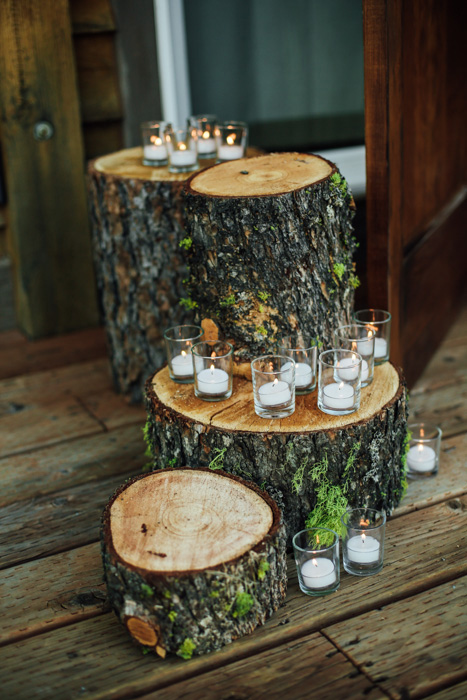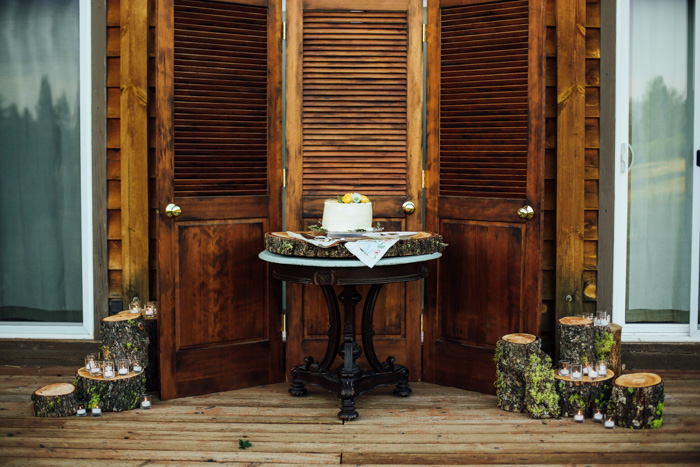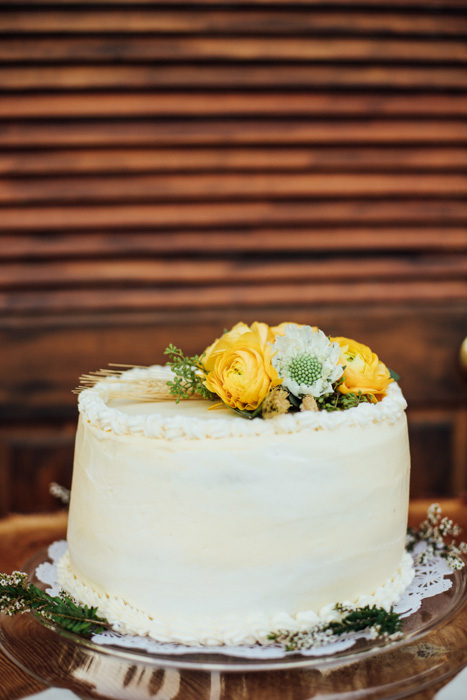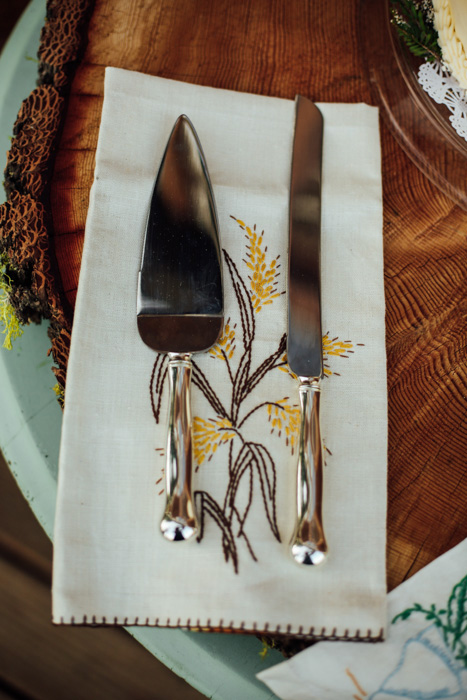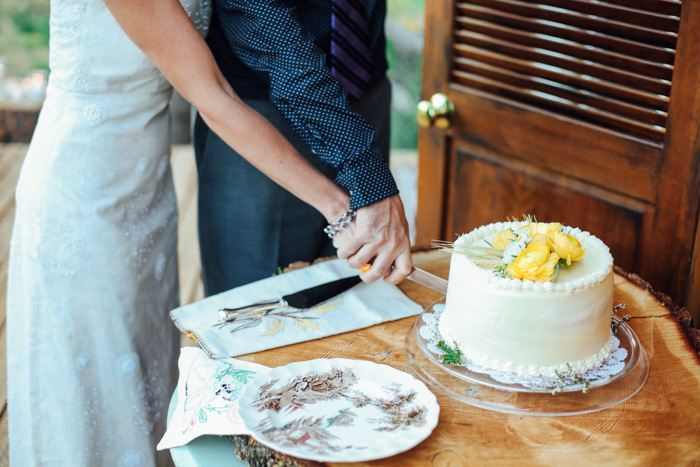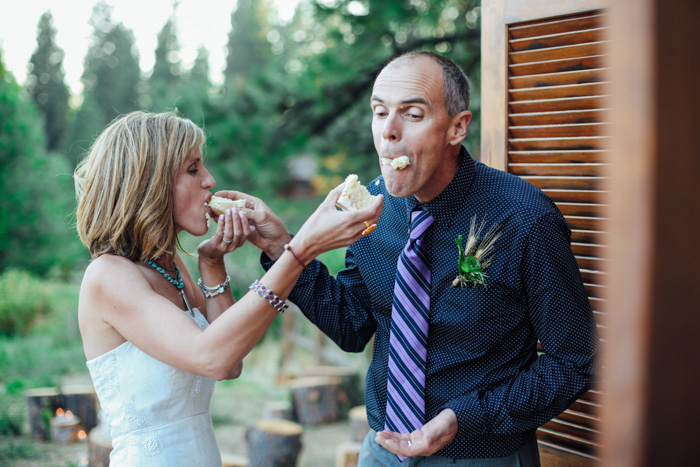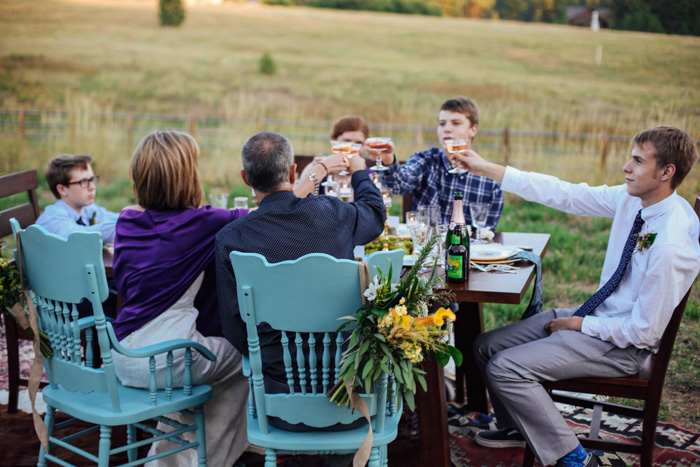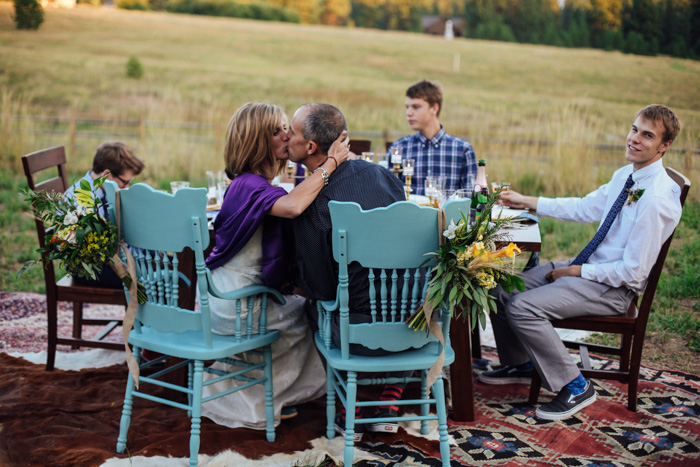 What advice do you have for couples who are considering an intimate wedding?
Don't be afraid to hire a planner if you are doing more than just a ceremony, and especially if you plan to be somewhere remote like we were. Most people understand the myriad of reasons that people choose to elope or have a private ceremony; be happy with your decisions, and not to sound cliche, but the wedding is about you and your spouse, and I believe that you should do everything you can to keep that the focus of your day. It is such a blessing to be able to make those vows to the one you love so create a space that makes your memories full of love, peace, and hope.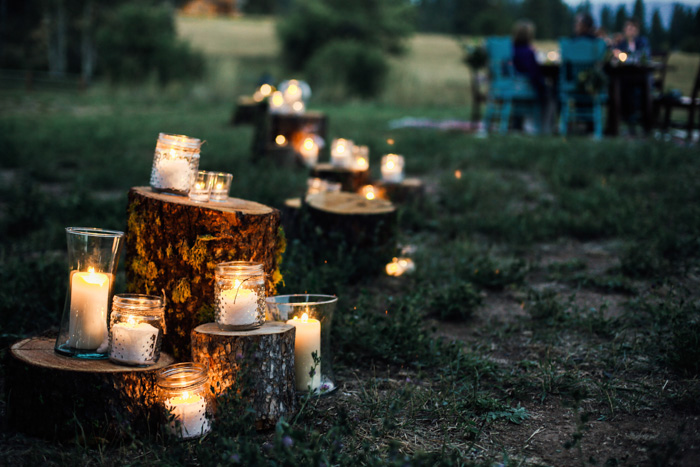 Vendors:
Event Planner: Bliss Events
Videographer: Retroscope Media
Photographer: Victoria Greener Photography
Florist: Flowers at Will
Caterer: Kate McCaslin
Bride's Dress: J.Crew
Groom's Outfit:  J.Crew
Hair and Make-up: Jody Earle at DV8