Pantone has released their Color of the Year for 2015 and we think it's a perfect wedding color!
Marsala is described as a "naturally robust and earthy wine red." It's a statement color that will look great on its own or paired with other colors as an accent. It's reminiscent of fig, burgundy and wine tones; complementing clay and champagne decor as well as different shades of green.
Combining different earthy reds on your table creates a unique look, from berry to burgundy you'll really capture the essence of the marsala color.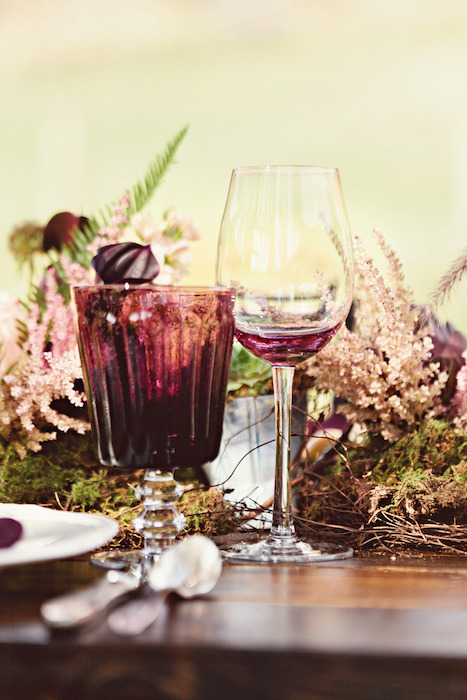 Mix deeper hues with light pink and white for a classic look, with the addition of antique silver.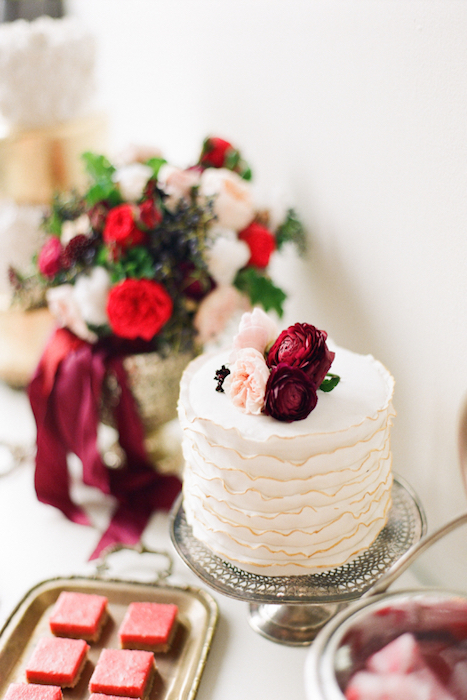 You can't go wrong with a red velvet cupcake, not only will it make a delicious dessert but will add a bit of a brighter red to your color palette.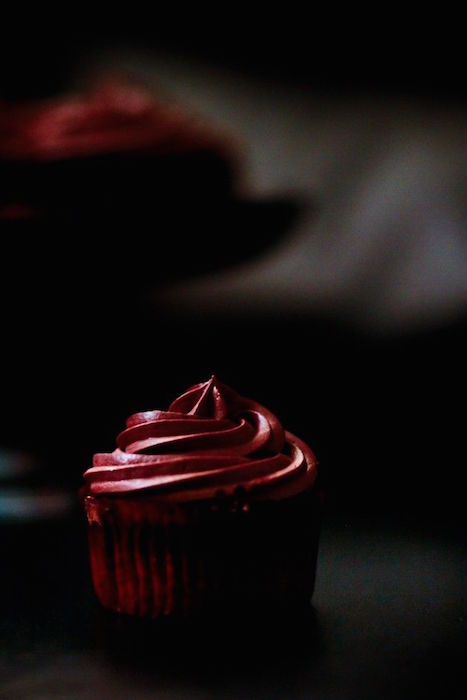 This is such a wearable color and looks just as good on a tie as it will in your table settings.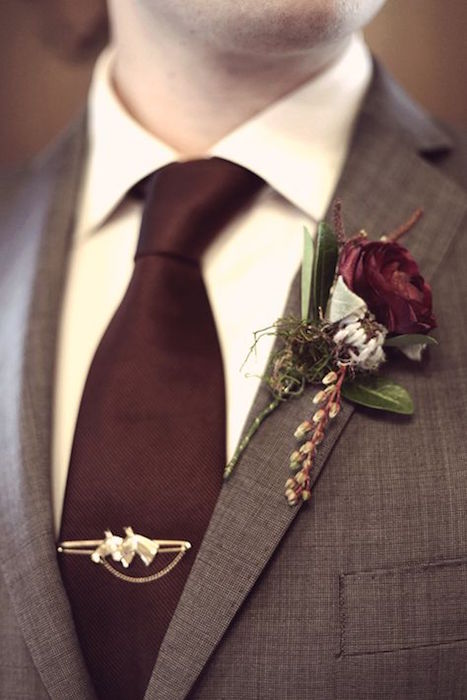 We've established that white is definitely not the only way to go when it comes to wedding dresses. This dress is unbelievably romantic and a real statement piece.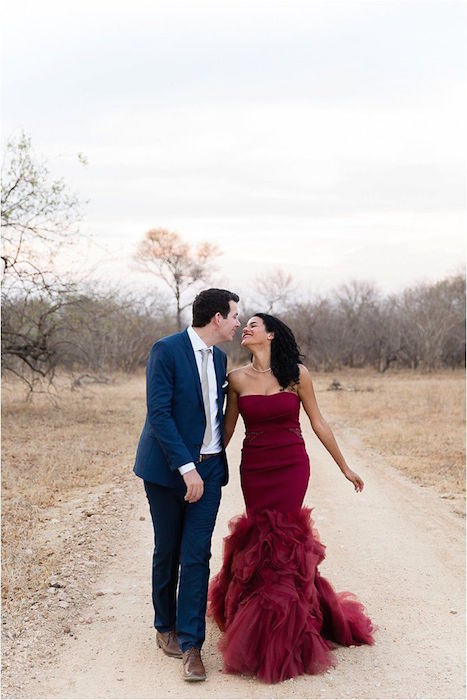 Oversized floral arrangements with dark green leaves emphasize the jewel tones in the bouquet.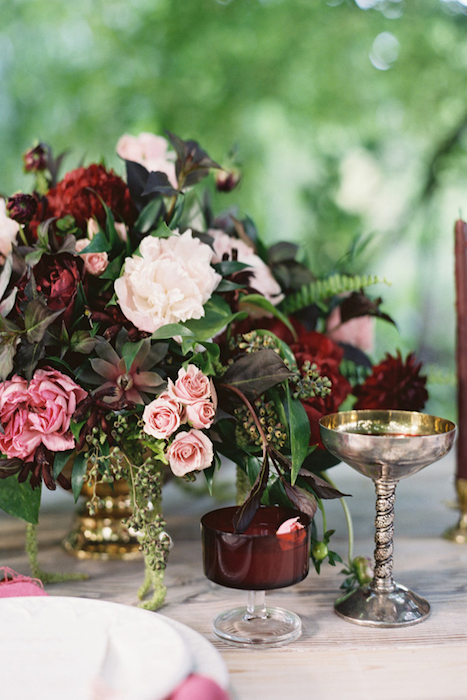 Poaching pears in a deep red wine is a wedding-worthy dessert that your guests will love. Taste aside, it will also look amazing with your color scheme. Including fruit in your decor adds another interesting element, stick to the theme by using red grapes, figs and plums. You can also use them to decorate a naked cake.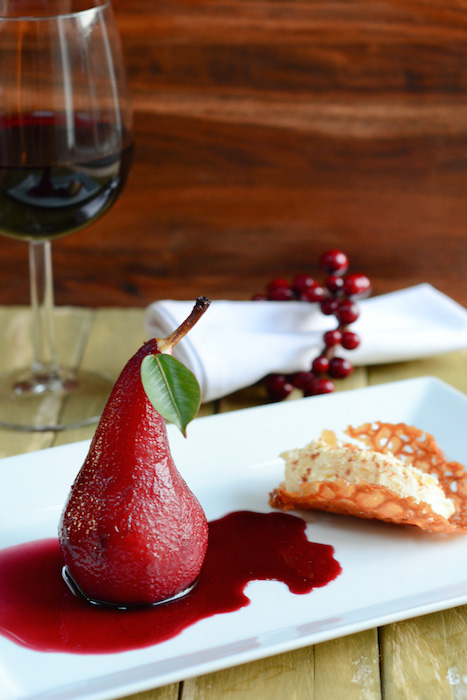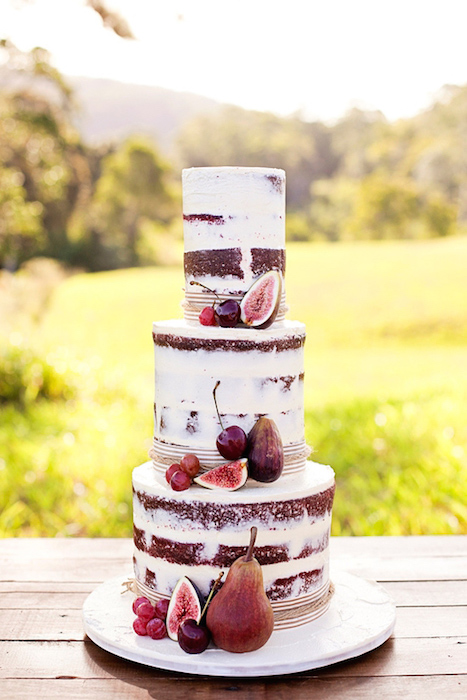 Colorful wedding shoes are such a fun idea. If you're wearing a short dress, they're even better. These shoes are an elegant way to work this trend on your day and long after.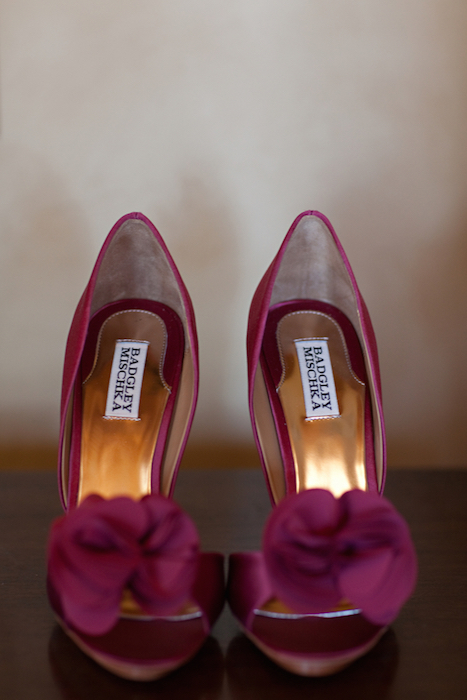 A Marsala inspired bridesmaid dress is another way to include this color in your wedding.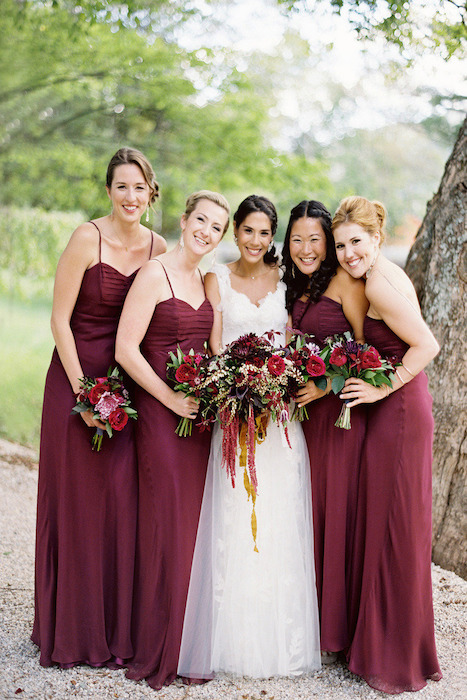 Photo one: stylemepretty.com; Photo two: kinawicks.com;Photo three tumblr.com; Photo four: chicvintagebrides.com; Photo five: emilia-jane.com; Photo six: magnoliarouge.com; Photo seven: mygoldenpear.com; Photo eight: onelove-photo.com; Photo nine: polkadotbride.com; Photo ten: elizabethannedesigns.com; Photo eleven: josevilla.com