Tis the season, as they say, and in honour of December 25, we wanted to do something a little different for our color post this week. In place of sharing 5 color palettes based on a single color, we thought we'd give you five Christmas-inspired palettes instead – from traditional to modern and everything in between – to help get you into that holiday spirit!
For the traditionalist, we think this rustic red, white, and green palette is a no-brainer; after all, you can't get much more classic that, now can you?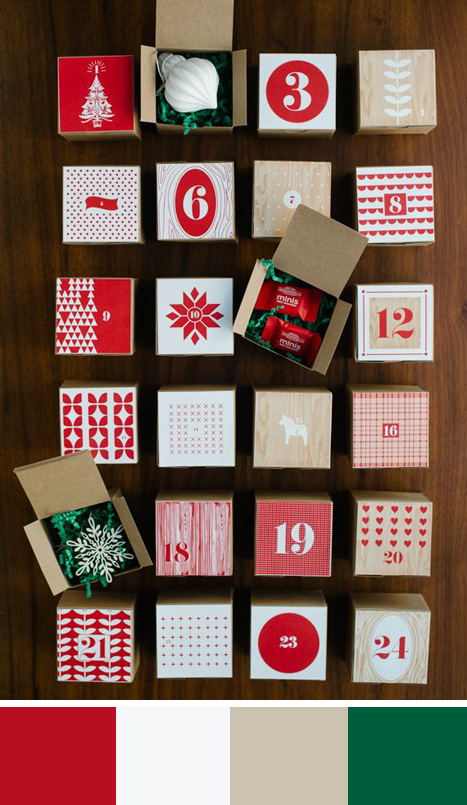 If the above palette just isn't rustic enough for your tastes, this earthy, neutral color scheme should fit the bill nicely.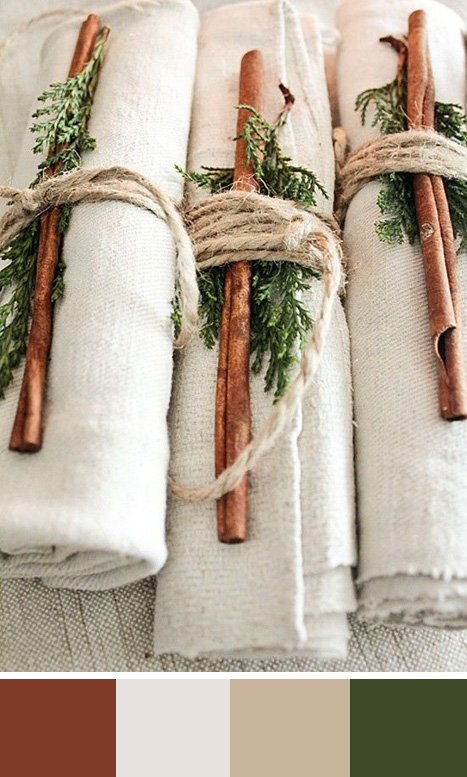 For a more contemporary and sophisticated Christmas palette with a slightly rustic bohemian edge, we love this color scheme of earthy, neutral tones paired with a deep almost black shade of blue and pale sage green.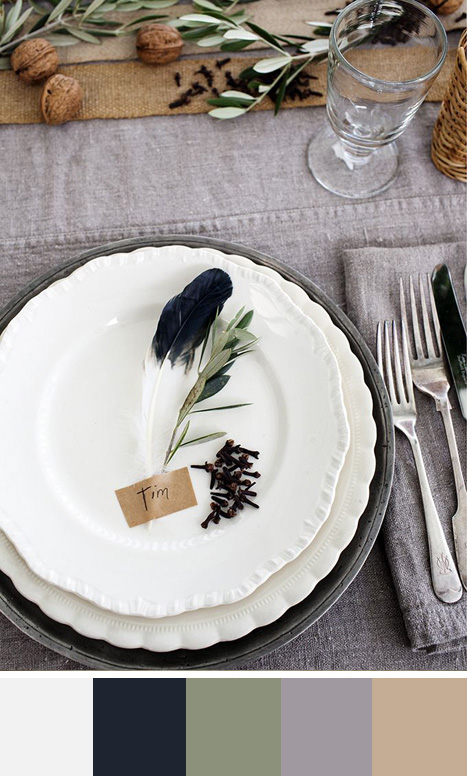 For the non-traditionalists, this sparkly and fun color palette still incorporates traditional Christmas colors – white and green – but puts a fresh and cheeky twist on them.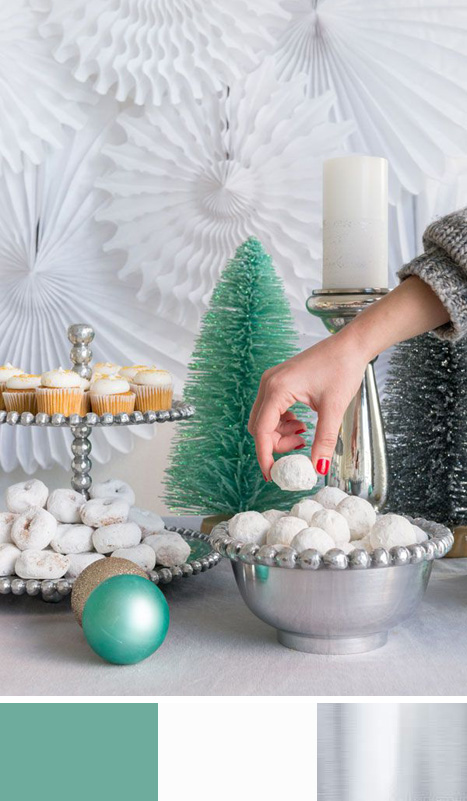 And lastly, if you're looking for something really outside the box, this pink, gold, and green color scheme is unconventional, but beautiful, and perfectly festive nonetheless.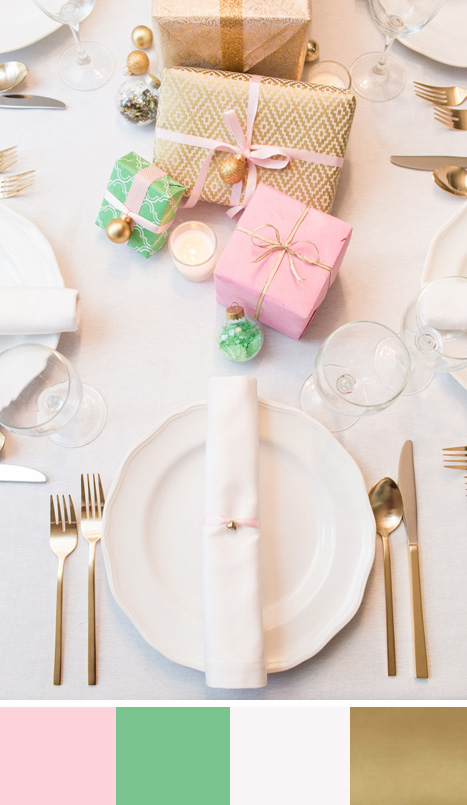 Photo one: minted.com; Photo two: vintage-house.blogspot.fr; Photo three: kararosenlund.com; Photo four: ohhappyday.com; Photo five: goodhousekeeping.com