Having both moved from Pittsburgh to Los Angeles back in 2008, and with friends and family spread across the country, Josh and Christy wanted to make sure they were able to spend as much time as possible with all of their out-of-town guests. To do this, they limited their guest list to just 35 people and included many of their friends and family in their wedding day preparations.
With an air of old Hollywood glam to the whole affair, the couple exchanged their vows at the Babcock Vintner's House in Montecito, and celebrated their nuptials in style with a romantic outdoor candlelit reception – all beautifully captured by La Rousse Photo.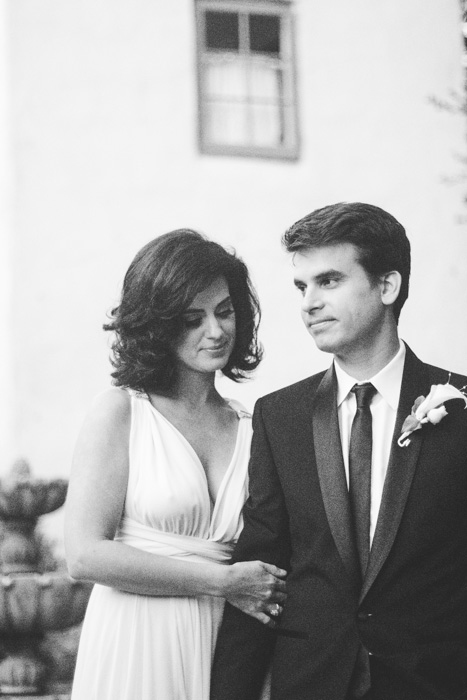 Christy, 36 & Josh, 40
Montecito (Santa Barbara), CA
Wedding Date: October 12, 2014
Number of Guests: 35
Wedding Cost: $6,500 wedding day; $12,000 total (includes wedding day, rehearsal dinner, and 4 day rental of location as lodging)
Wedding Ceremony Location: Babcock Vintner's House
Wedding Reception Location: Babcock Vintner's House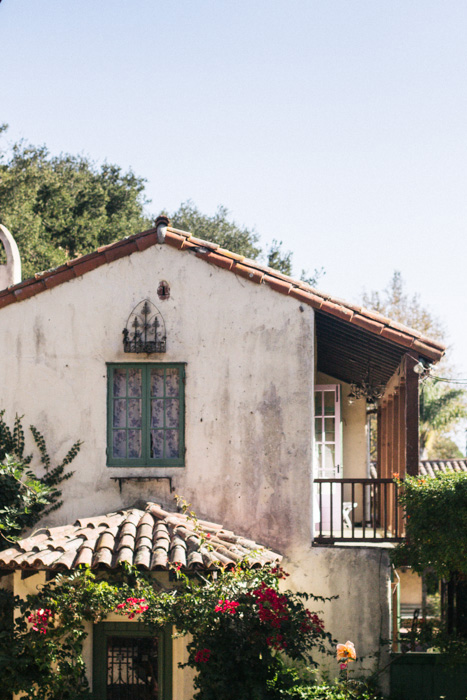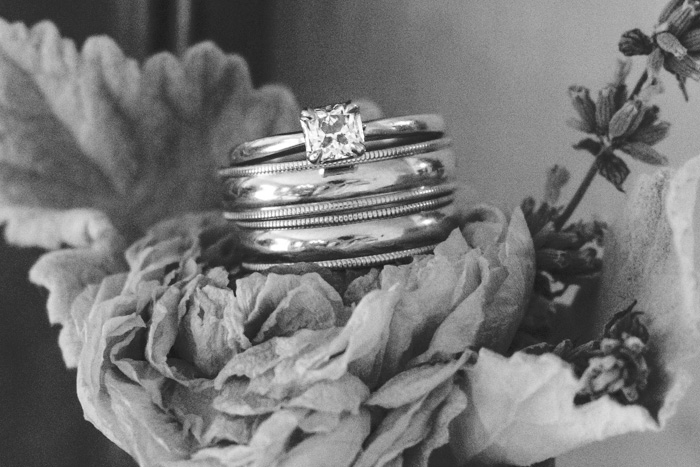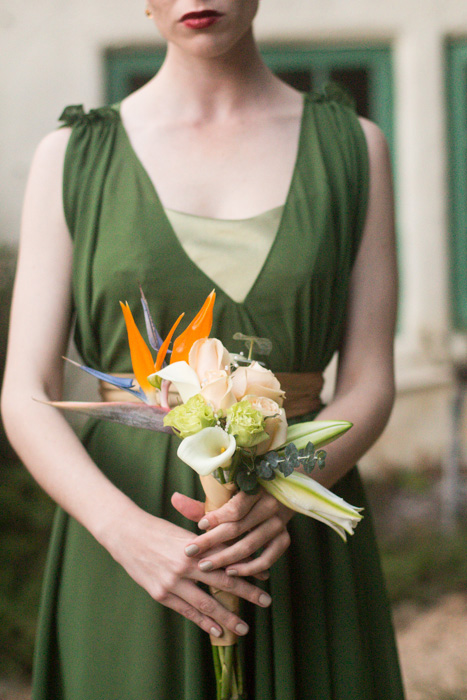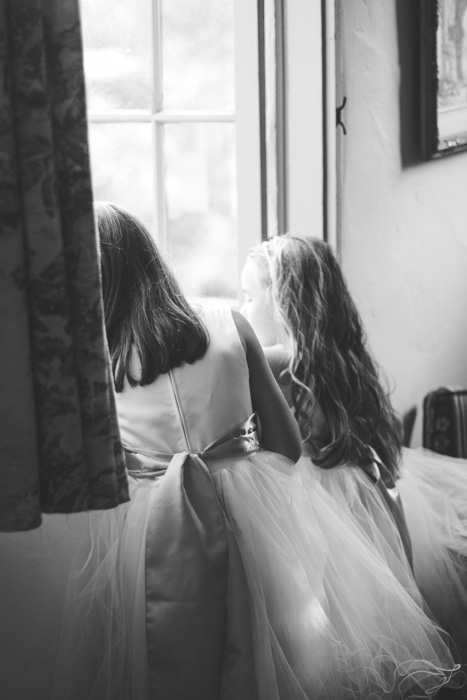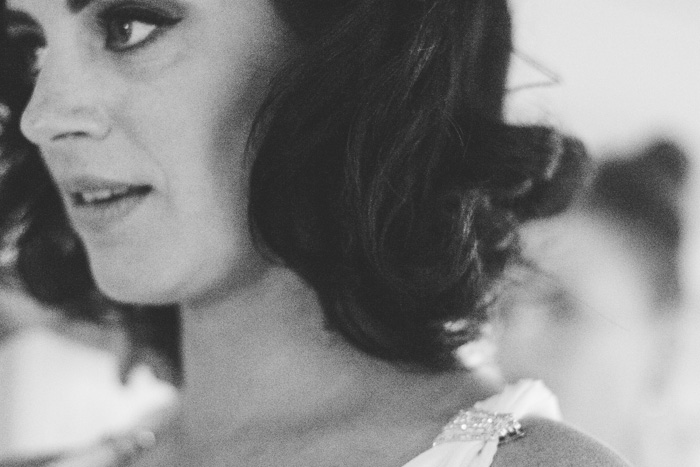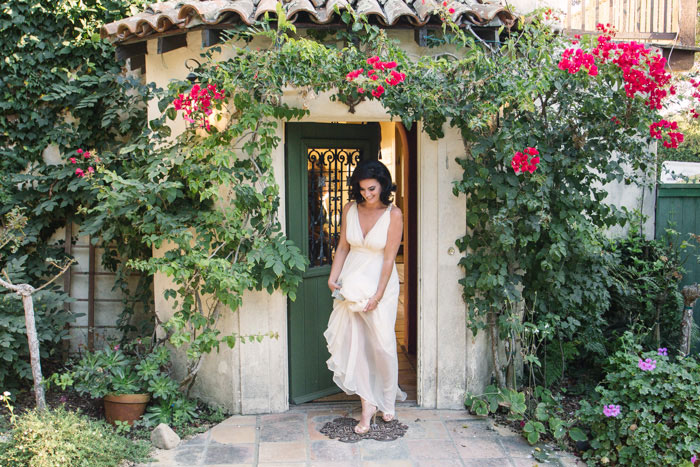 Why did you have an intimate wedding?
Josh and I both separately moved to Los Angeles in 2008. We met in 2010 and discovered we were both originally from the Pittsburgh area. When it came to planning the wedding, we both agreed to being married in California. California is our home and where we plan to spend our lives together. With that being said, our friends and family are scattered around the United States, not just the Pittsburgh area. Even though it was not a destination wedding on our end, it would be for the majority of our guests. Having attended so many larger weddings myself, I did not want to jeopardize time spent with our immediate family and closest friends. It was my main objective to, not only celebrate the wedding, but also to spend as much time making memories with those traveling so far.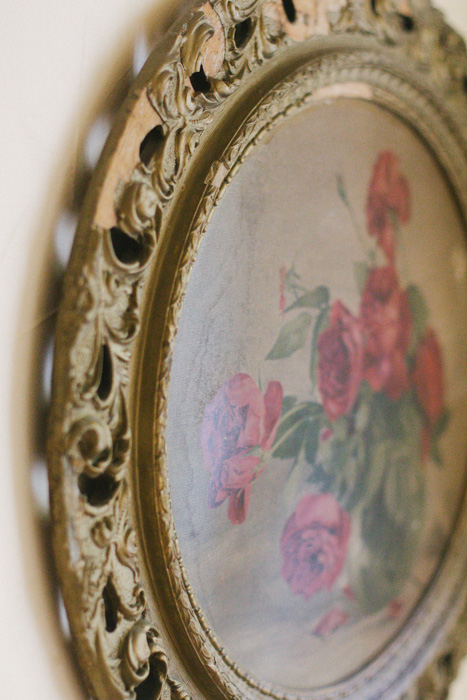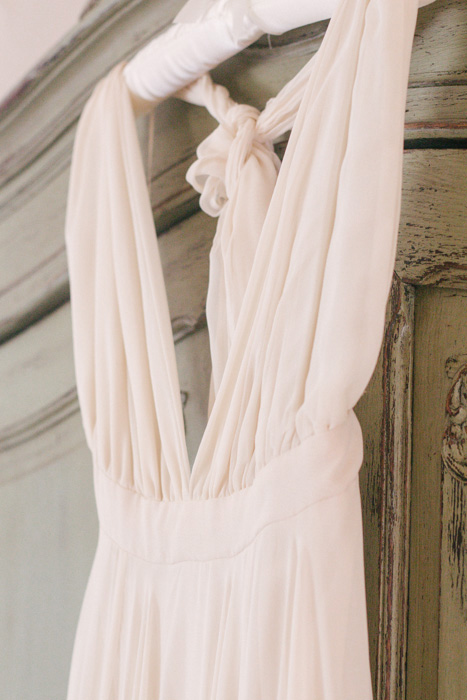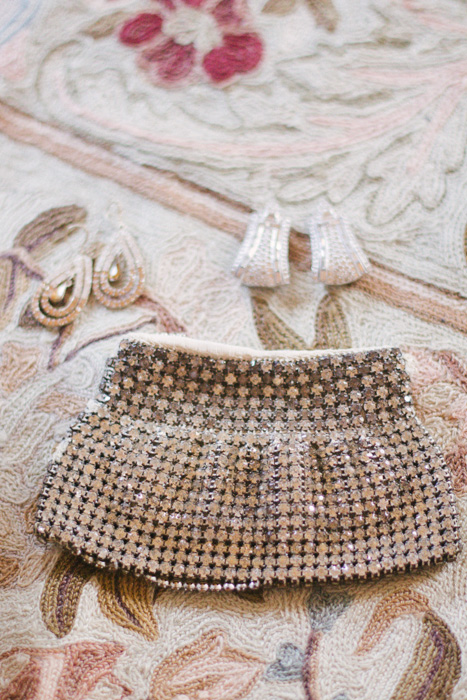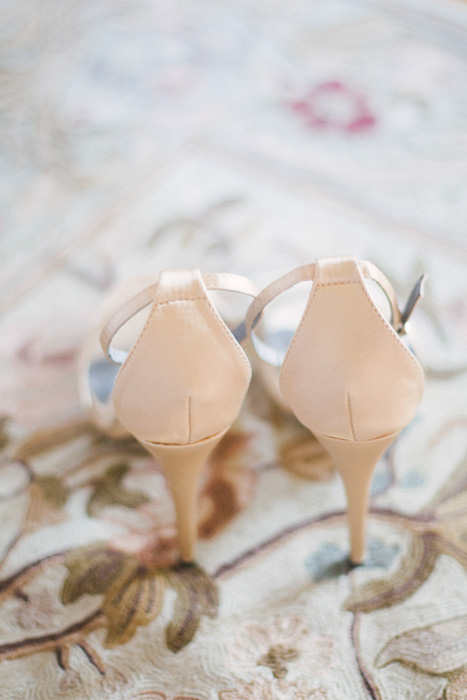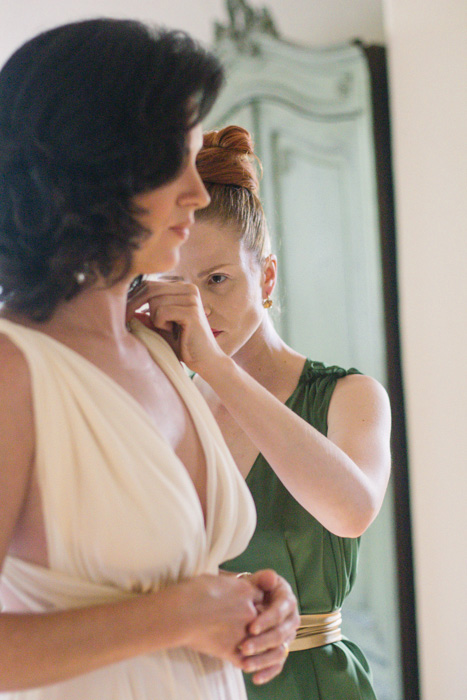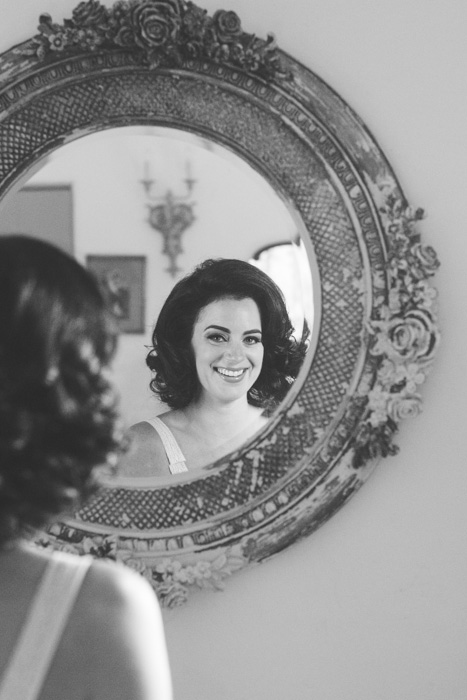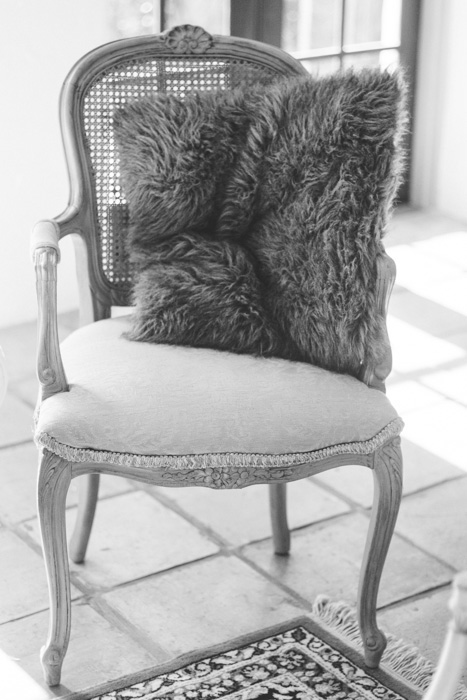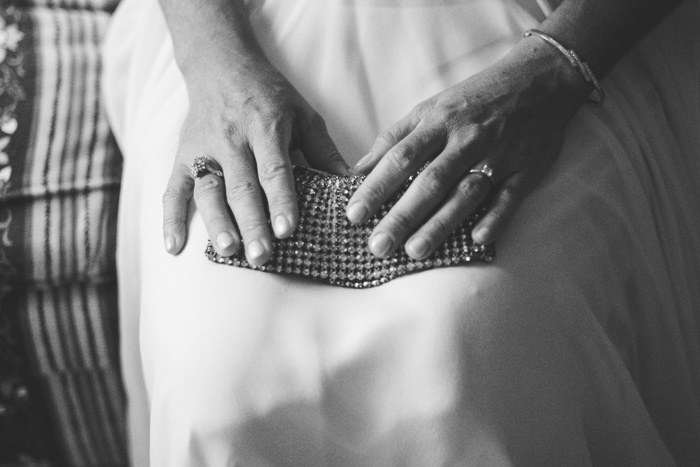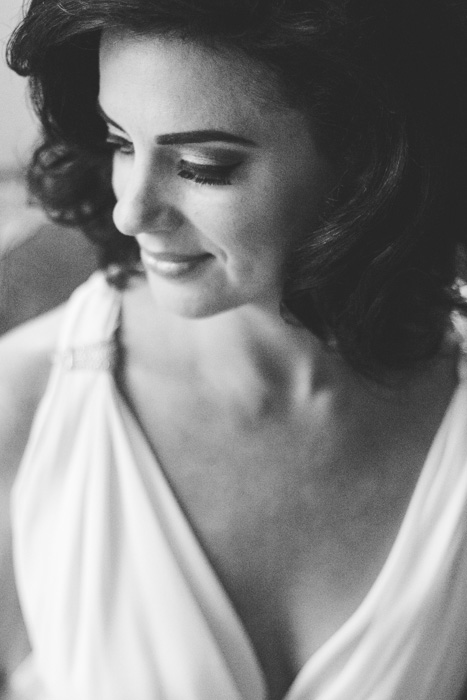 What are some of the challenges that you faced planning an intimate wedding?  
The biggest challenge in planning the wedding was with myself. I would have moments of anxiety about getting everything finished, ordered, booked, etc. At those moments, I would tell myself, "It is 35 people, what are you doing?" Once I talked myself down from that, things began to come together. It is sometimes difficult to realize you are making things bigger than they actually are. I started planning things minimally (for example, the party rental equipment) and then adding as needed. I find it is easier to start with the basics, see where that leaves you per the budget and then add, opposed to starting big and having to scale back. It's harder to let things go than it is to add something you did not plan.
Also, being that the wedding was such a small size, it was difficult to find vendors that fit the appropriate price range. I went through a few caterers. Hearing that it was a small group, they would quote me at their highest price per plate. I was very fortunate to finally find Martino's Catering in Oxnard, CA. They took the time to work with my budget and with what I wanted and made it happen. They exceeded our expectations!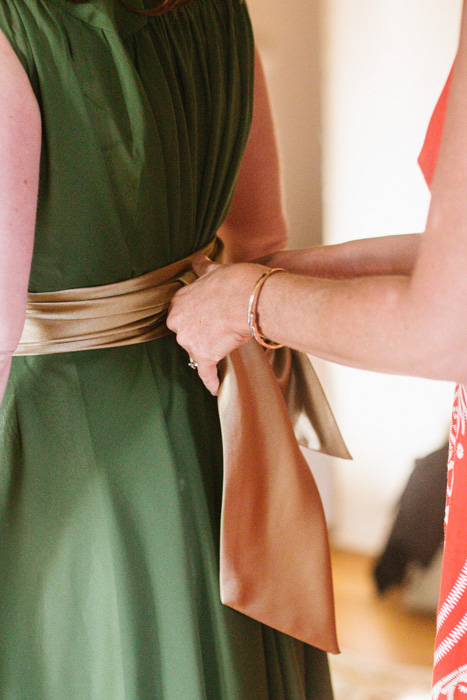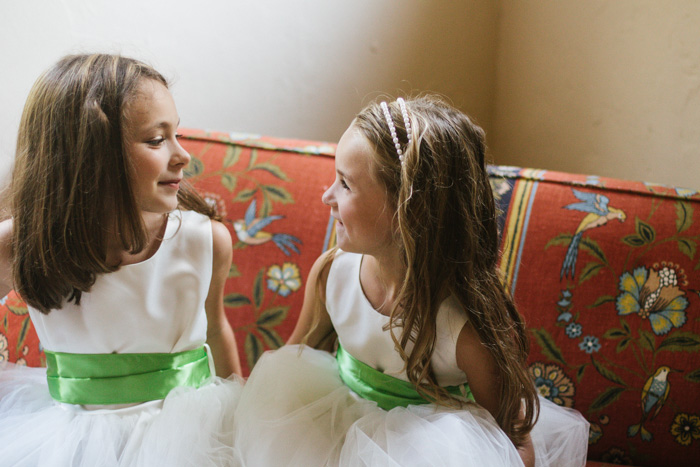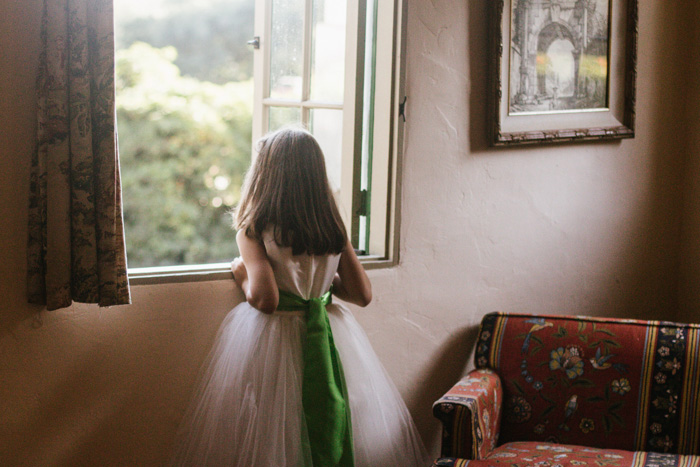 Was it difficult to pare down the guest list? 
Again, this is a situation where I caused myself more stress than needed. Our preliminary guest list did not change much from start to finish. The closer we would get to the actually day, the more stressed I would get about those not invited. I really did not want anyone to feel excluded – another example of making things bigger than they are. The easiest thing to forget about family and friends is that they love you and are happy for you (whether in person or not). Those who were not there wished us the best and sent us their love.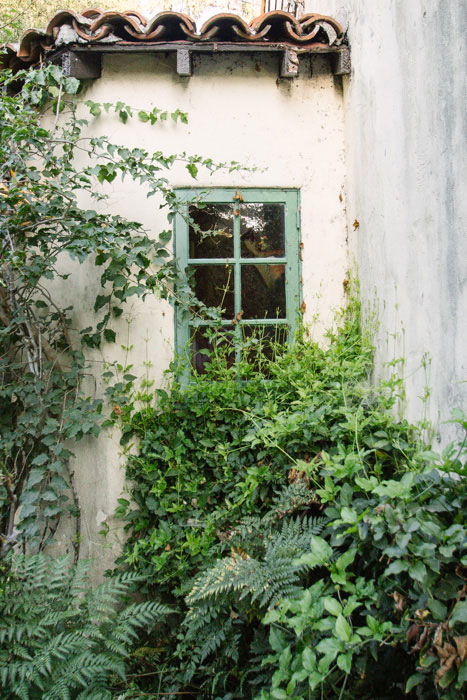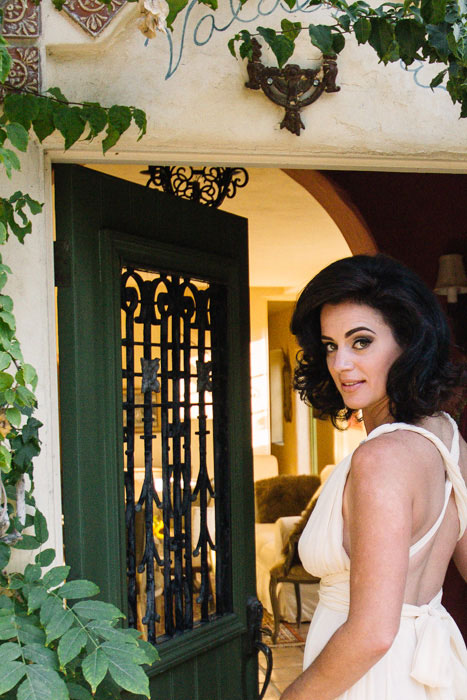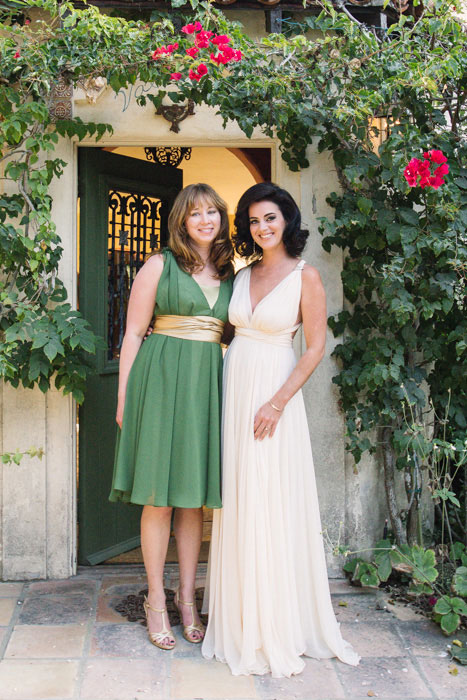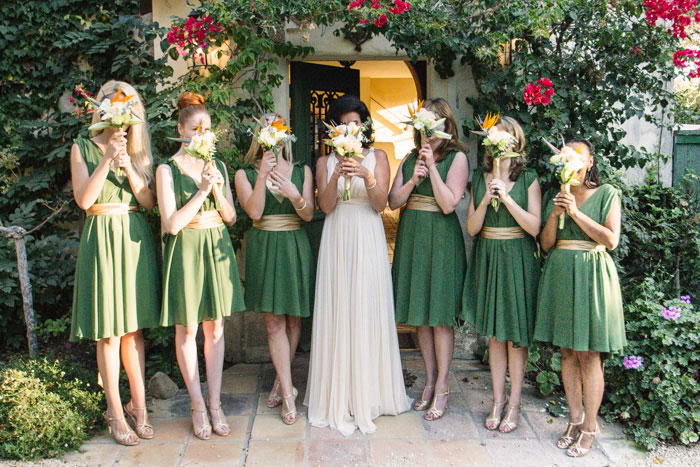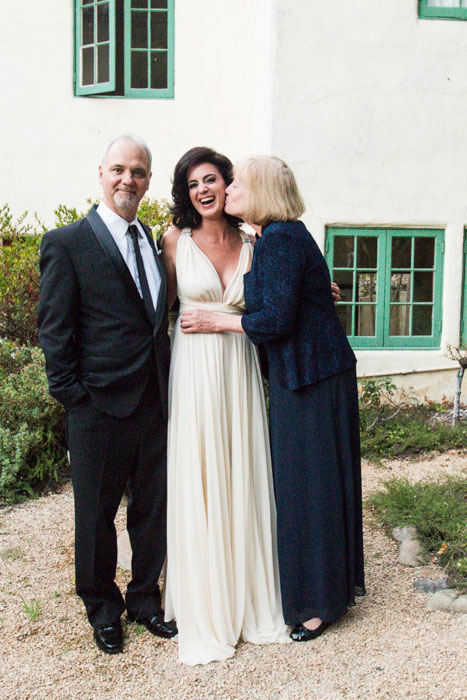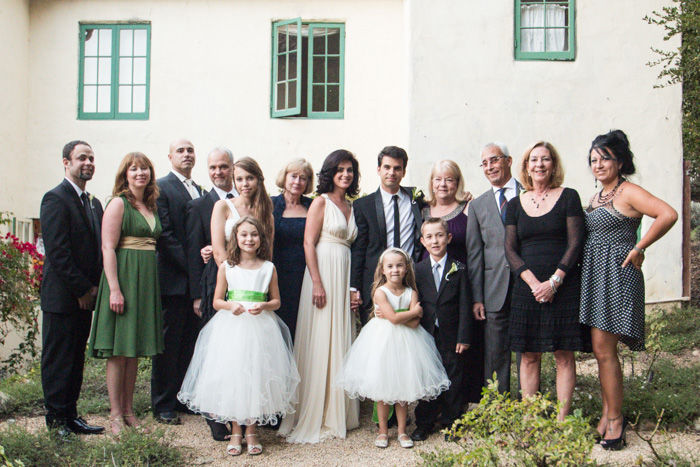 Did you have any 'issues' with the small guest list from friends and family? If so, how did you address them?
The biggest issue from having a small guest list was imposing the importance of the RSVP. Having such a limited amount of guest space makes it imperative to track how many will be in actual attendance. If someone sends regrets, that may open space for another guest. We did have a few communication gaps with the RSVP, but it ultimately worked out. Communication with your guests is key to an intimate wedding. For some reason, a low number of guests translates as low-key to some. Yes, we wanted a relaxed atmosphere, but we also needed the appropriate responses to gauge our next steps in the invite process. The mistake I made was not following up. Communication is only effective when it goes both ways.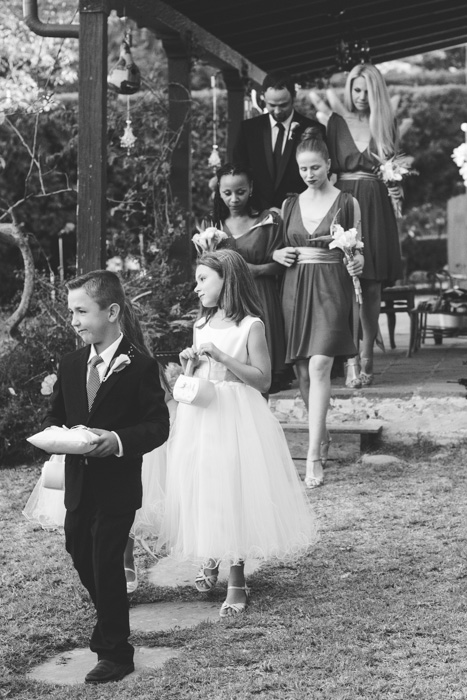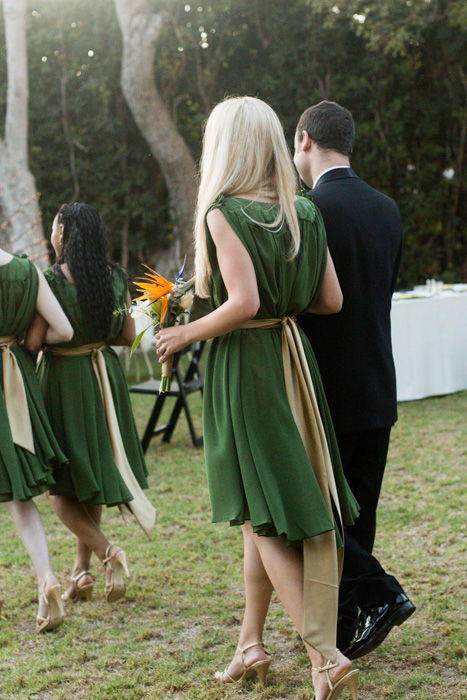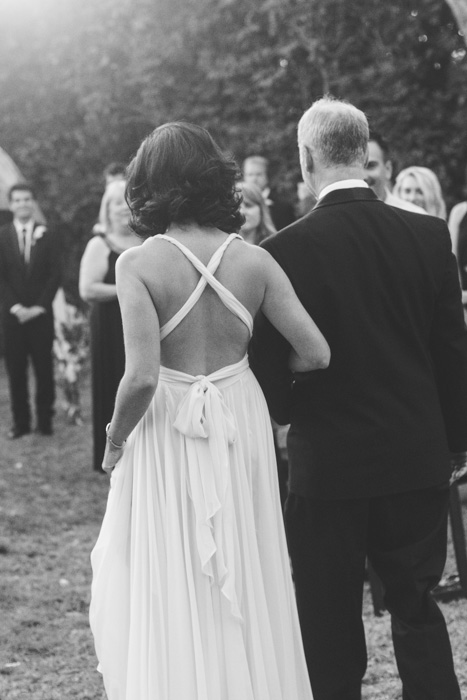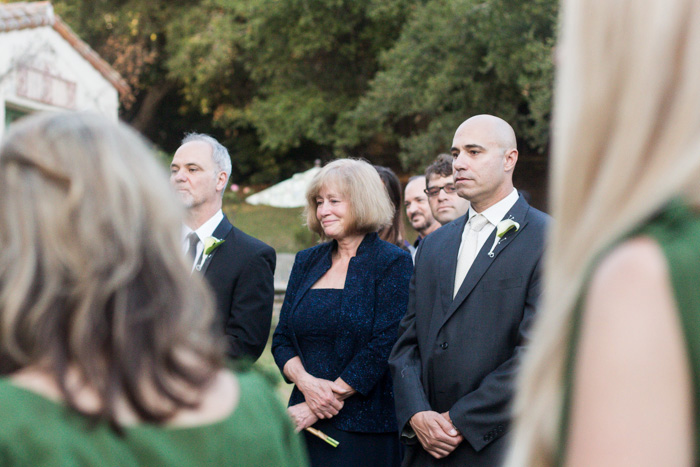 What were the highlights of the ceremony?
Our ceremony was highly personal. The actual ceremony was written by the groom, Josh, and the ceremony was performed by my cousin's partner. Having such a close and important person in our lives join us together really made it that much more sentimental. It was a very easy process to have him ordained and legally allowed to perform ceremonies in the state of California.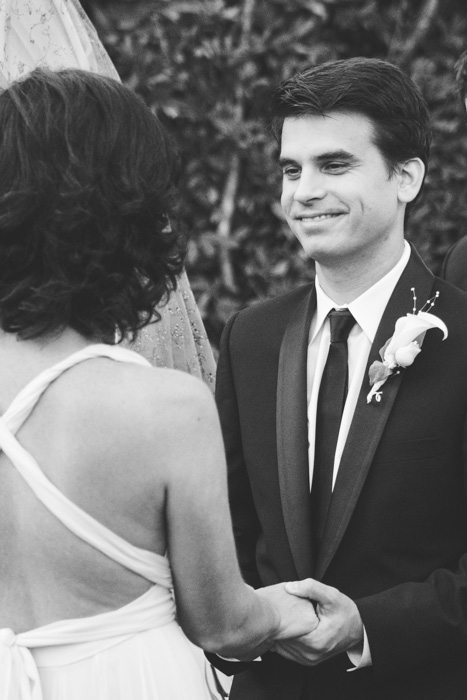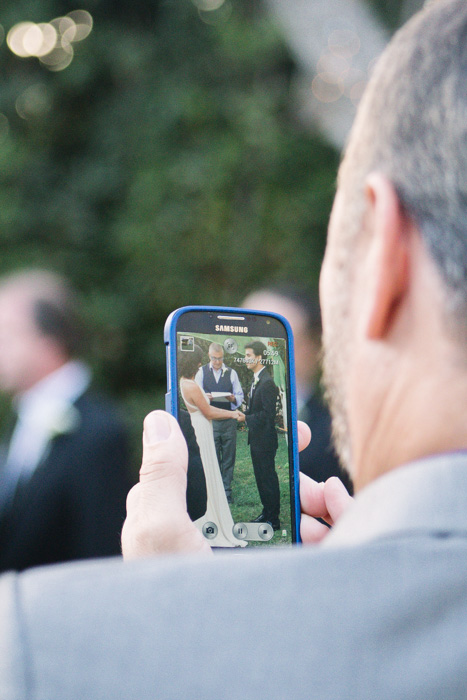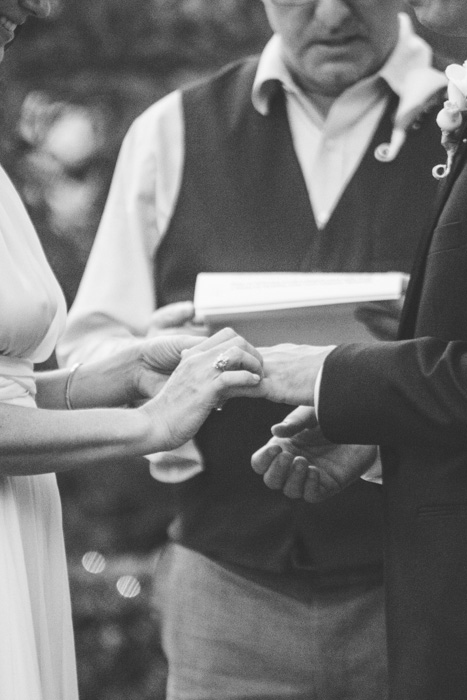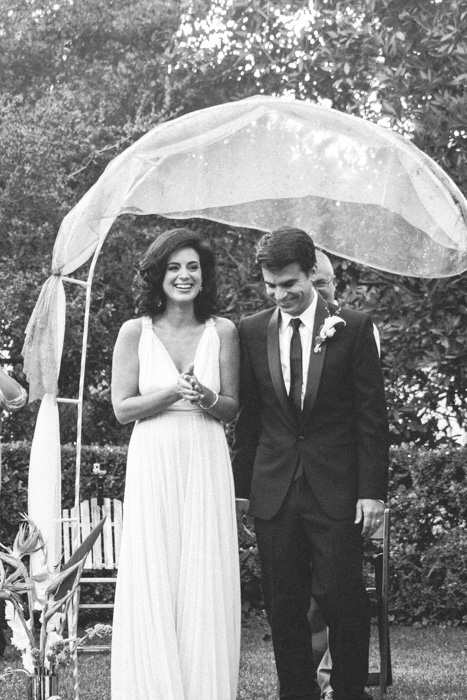 What were the highlights of the reception?
The venue supplied such a secluded atmosphere. It was beautiful and mostly candlelit at the tables. My mother, who is a florist, did an amazing job of bringing my vision of candelabras dripping with flowers, candles, and jewels to life. I loved being able to enjoy the beauty of everything with everyone. I never felt pulled in too many directions or unable to be where I wanted to be.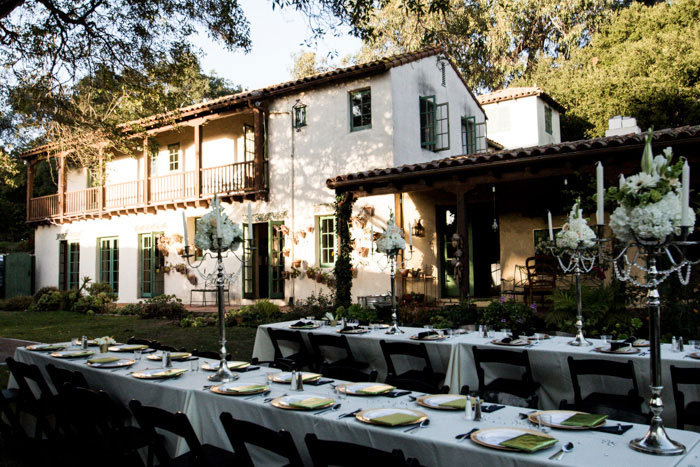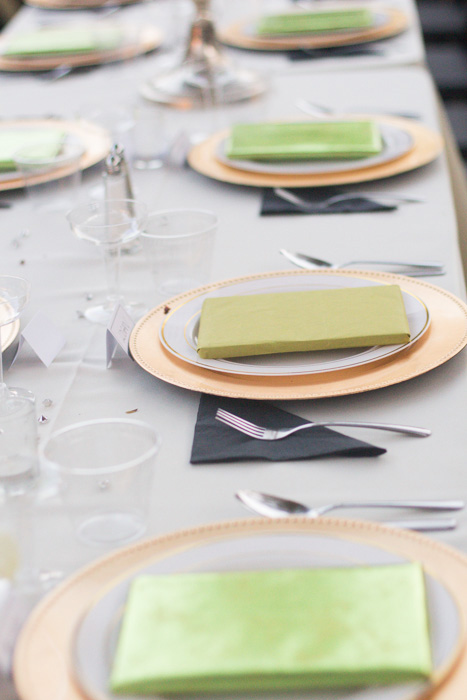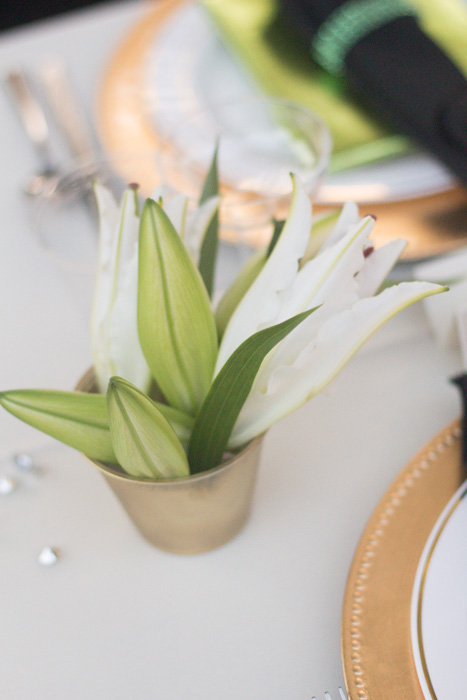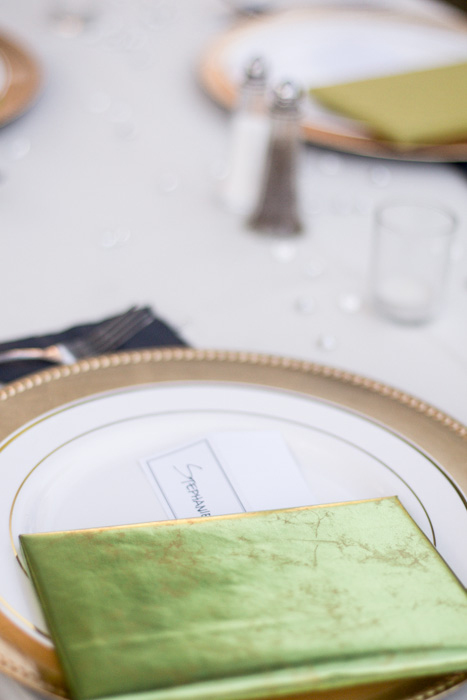 What was the best thing about having an intimate wedding?
The best part of having an intimate wedding in the way we did was that everyone had a role. My immediate family and the majority of the wedding party actually stayed at the venue. The days leading up to the wedding were spent in a chaotically fun build-up to the actual day. We did all of the lighting and decorations ourselves. My mother bought the flowers locally and designed in a little room off of the kitchen. We had a lot of laughs and a lot of time to share together. It was just as I had hoped it would be!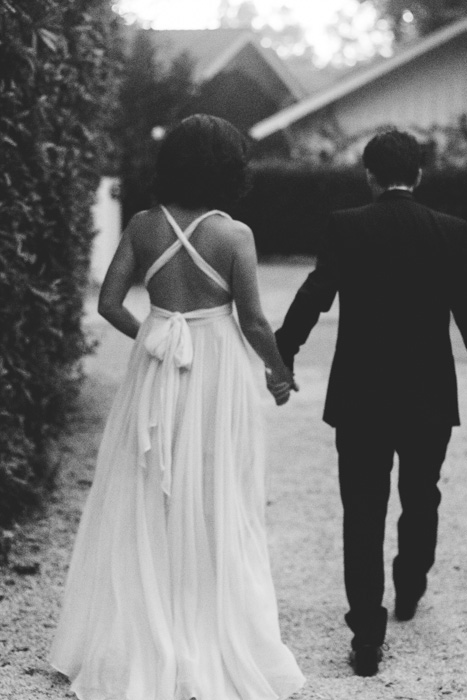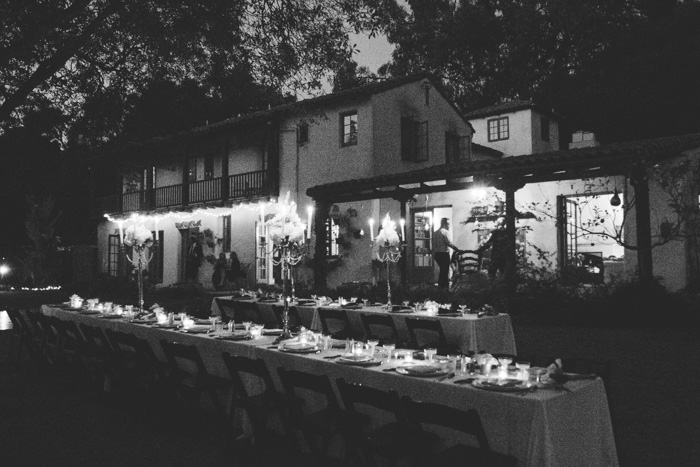 What advice do you have for couples who are considering an intimate wedding?
Whether it be an intimate wedding or a larger scale wedding, just remember, this day only happens once. Do it exactly as you want because you are the one who will hold the most memories of your wedding day!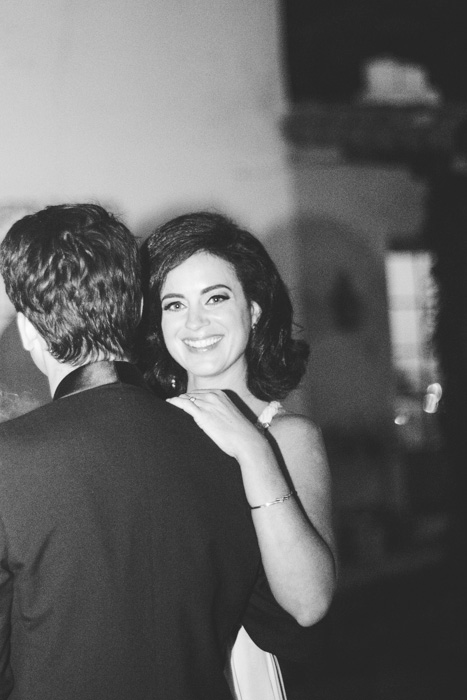 Vendors:
Photography: La Rousse Photo
Hair & Makeup: Desiree Falcon
Bride's Gown: Shareen
Floral Design: Nancy Mele
Bridesmaid Dresses: LaceMarry
Catering: Martino's Catering