Weddings are, by their very nature, incredibly personal affairs – and even more so when couples write their own vows. For Becky and Mark, the thought of sharing such an intimate moment in front of a large audience didn't feel right for them, so they chose to keep their wedding as private and personal as possible by scaling the guest list back to 50 of their nearest and dearest. The historic Rice Mill in Charleston, South Carolina served as the perfect ceremony backdrop and reception venue for the sophisticated and detail-laden nuptials complete with a gorgeous lit-up L.O.V.E. marquee sign.
We're so thankful Paige Winn chose to share their stunning wedding with us today!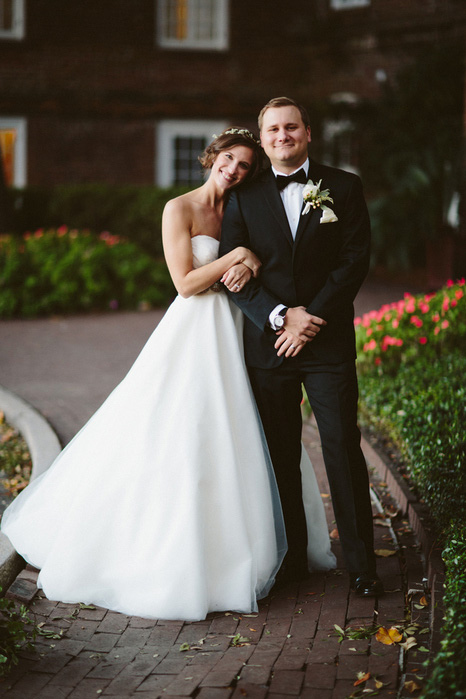 Becky, 27 & Mark, 27
Charleston, SC
Wedding Date: November 2, 2014
Number of Guests: 53
Wedding Ceremony Location: Historic Rice Mill
Wedding Reception Location: Historic Rice Mill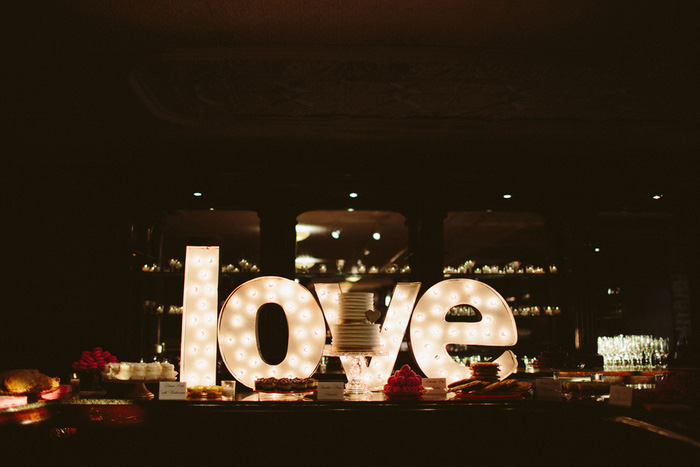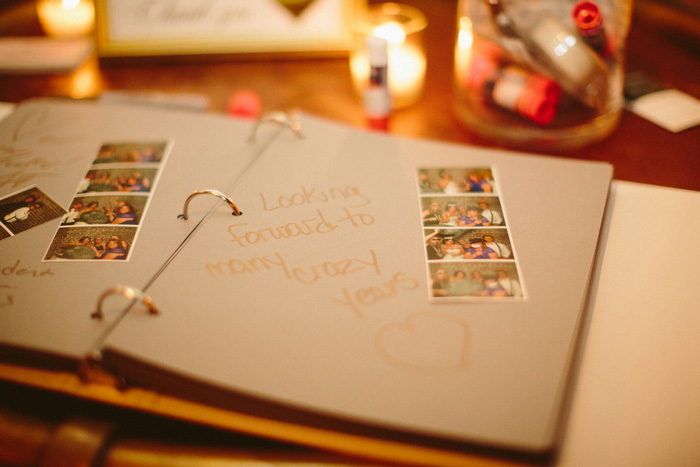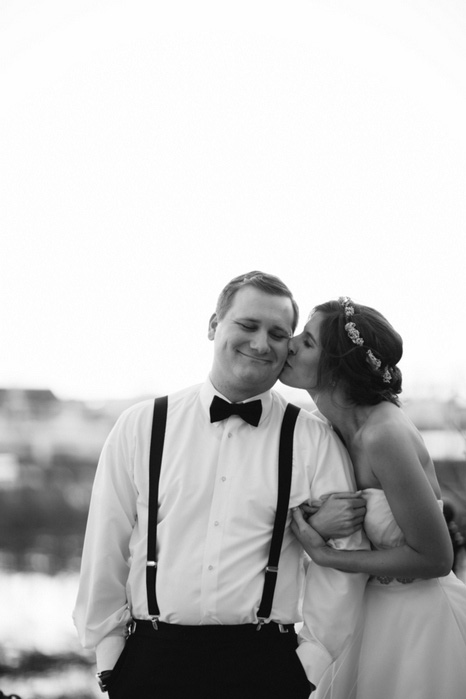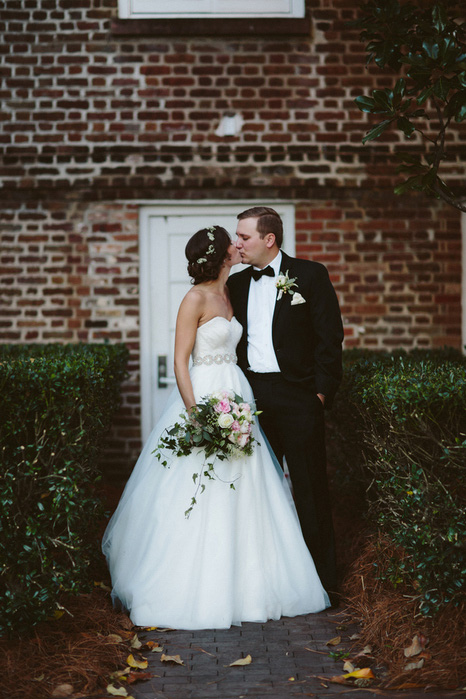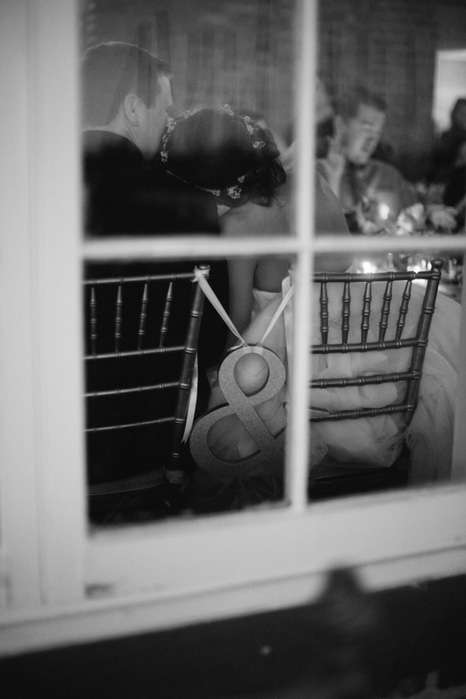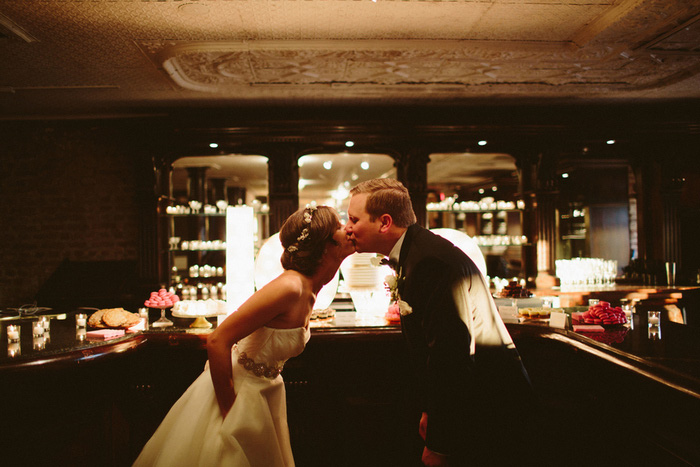 Why did you have an intimate wedding?
We decided to have a small wedding for a couple reasons. We wanted the focus to be on us starting our lives together and celebrating with our closest friends and family, and felt that as the group grows it becomes easy to lose focus of that. We also wanted to write our own vows and have a very personal ceremony, and only felt comfortable doing that in front of people closest to us.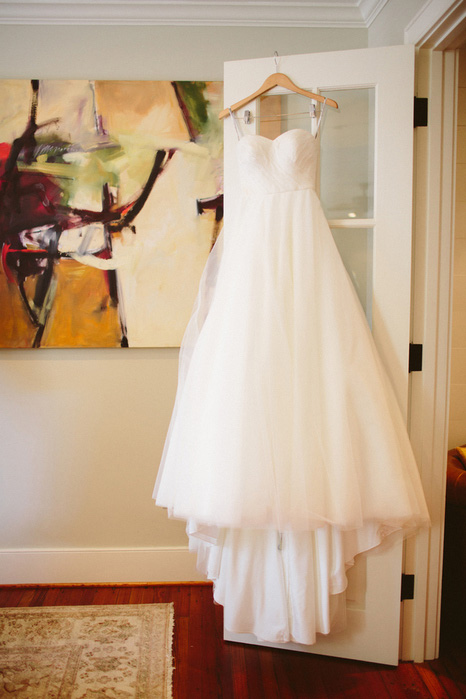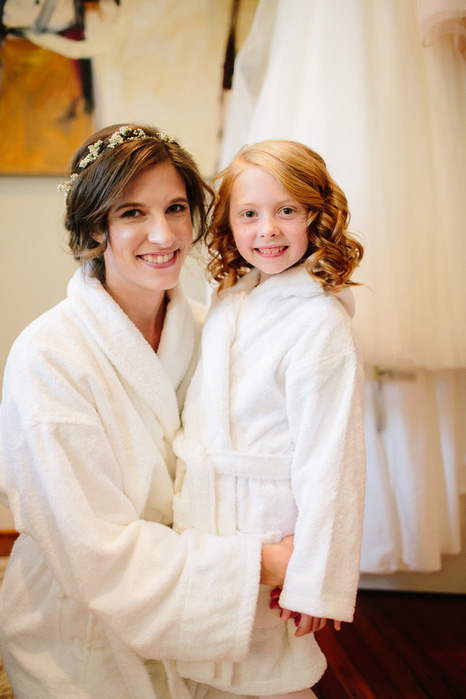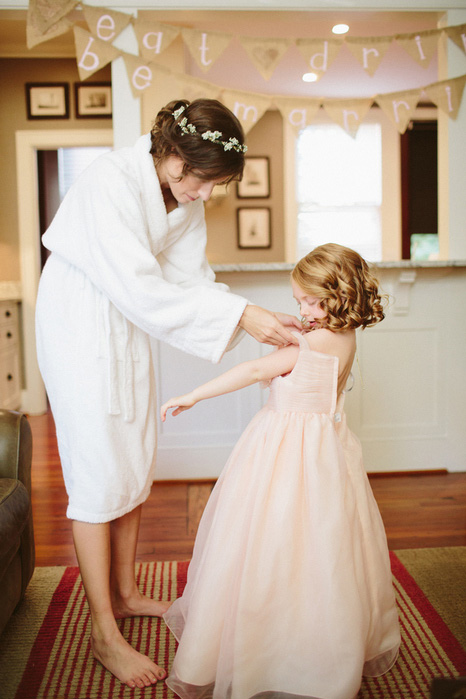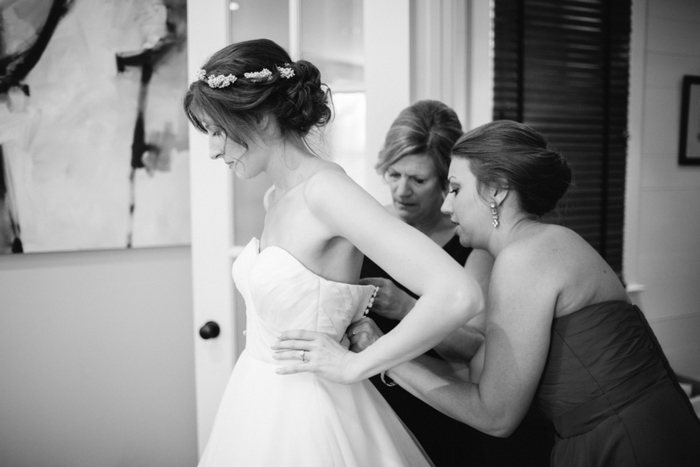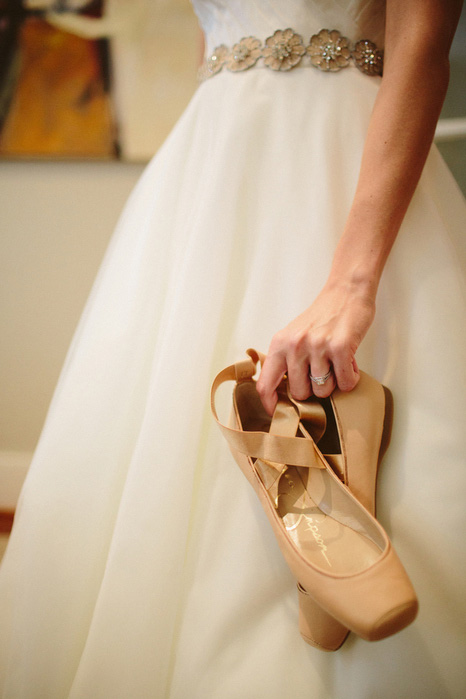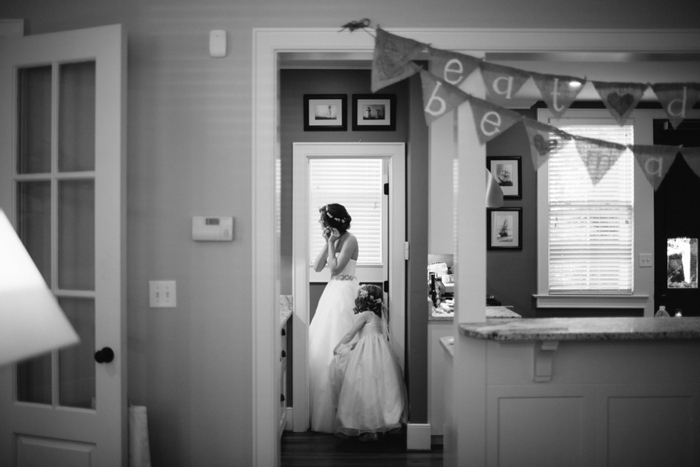 What are some of the challenges that you faced planning an intimate wedding?
I would have to say the most difficult thing was finding the perfect venue. We had initially wanted a plantation wedding, and after visiting one, I felt it was too vast and our small group would get lost in the space. When we visited the rice mill we thought it would be perfect for our group size.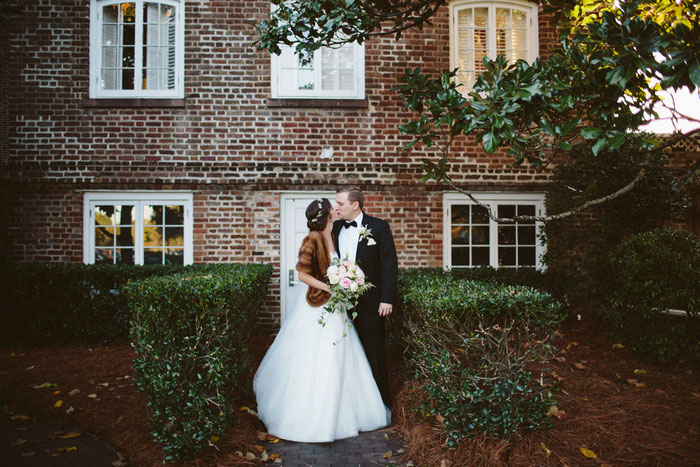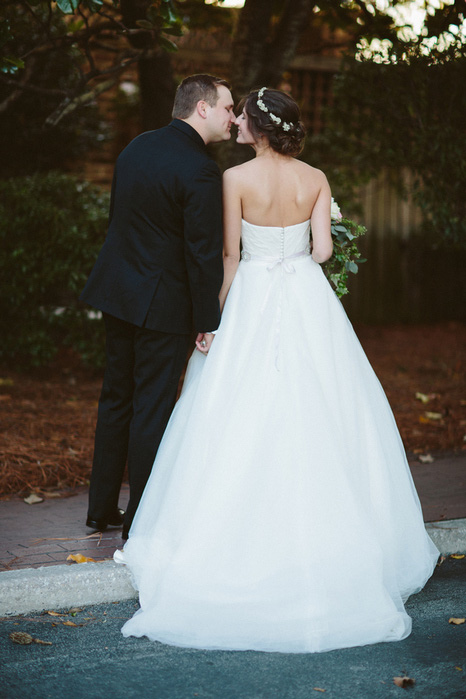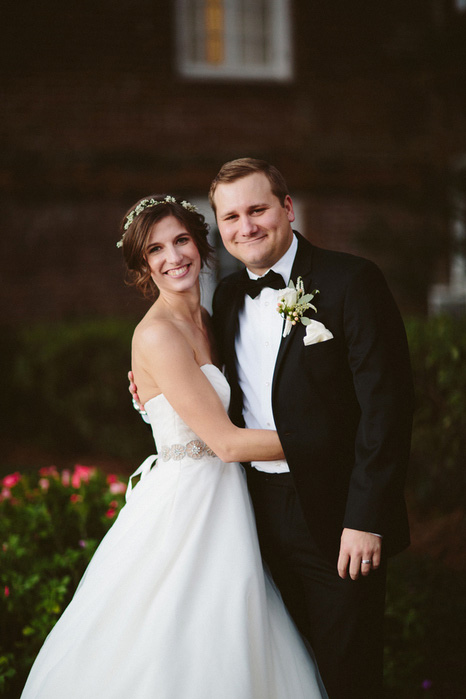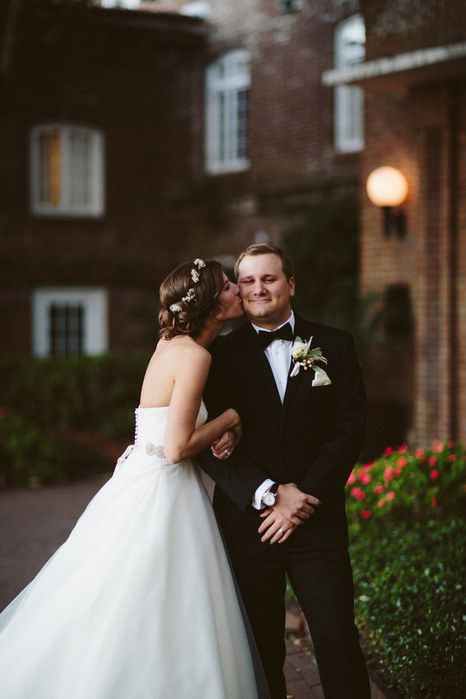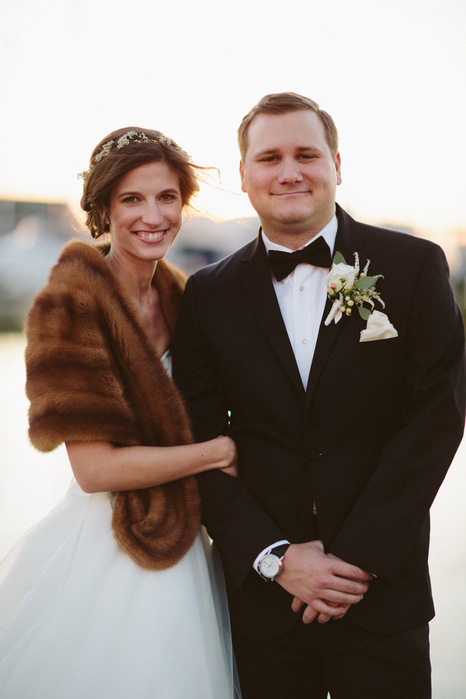 Was it difficult to pare down the guest list?
Yes and no. The first thing that we did was write down who we felt we needed there; once we had that list we never changed from it.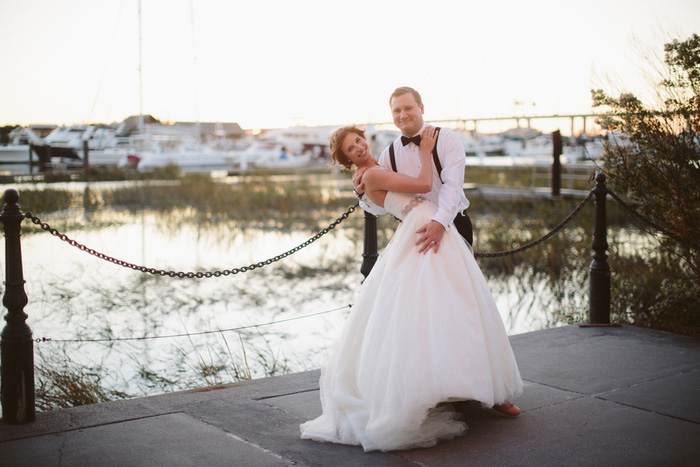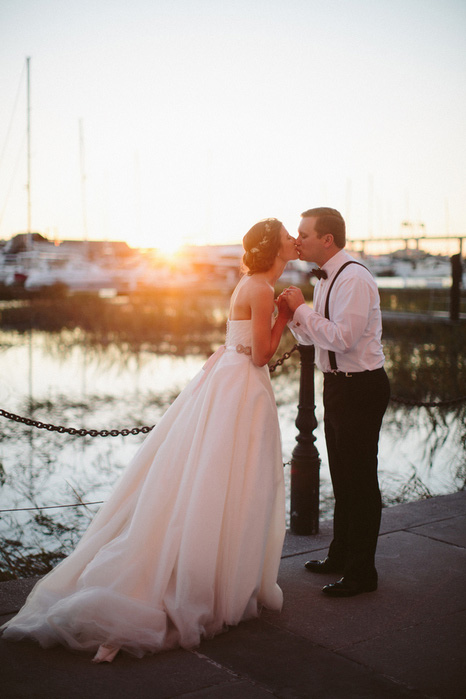 Did you have any 'issues' with the small guest list from friends and family? If so, how did you address them?
Yes we did initially. We just stood our ground on the first guest list and everyone was very understanding once we explained ourselves.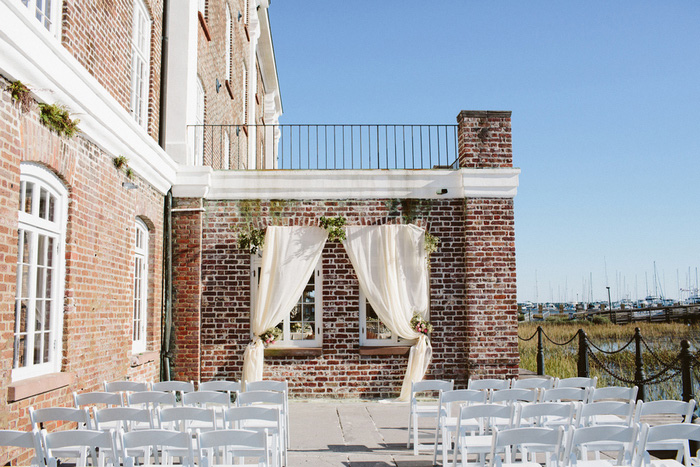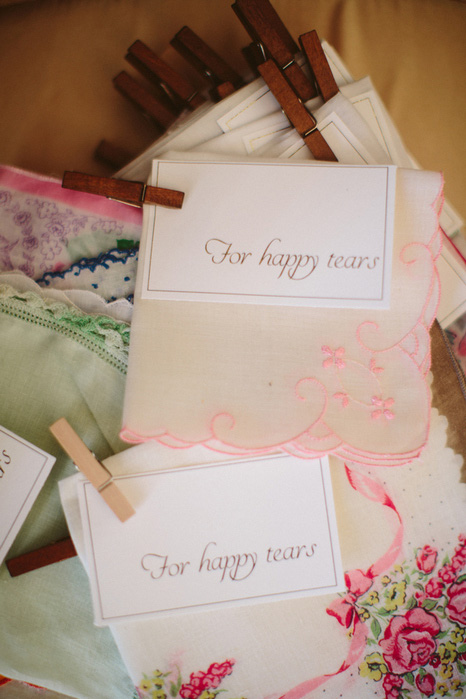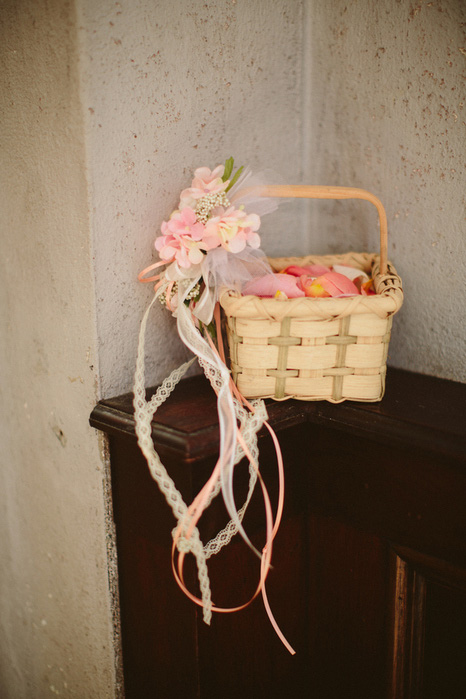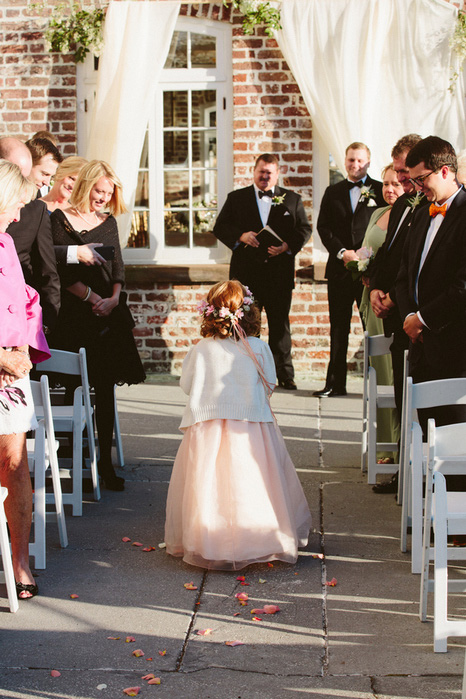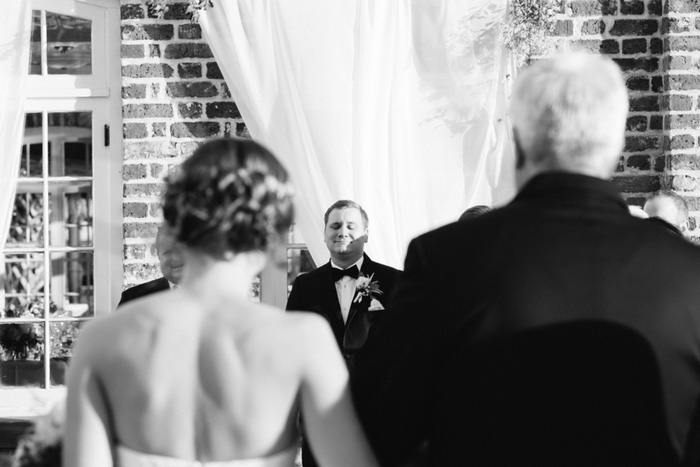 What were the highlights of the ceremony?  
The entire ceremony was perfect! Highlights were: Mike, Mark's step father, as the officiant; watching Mark's reaction as I walked down the aisle with my dad; our own vows and getting married!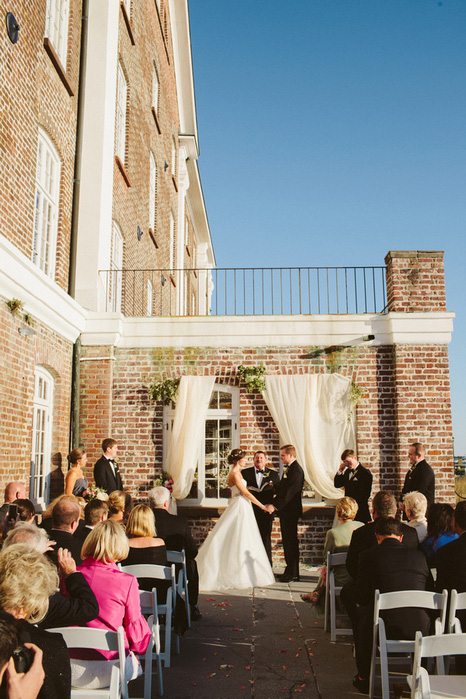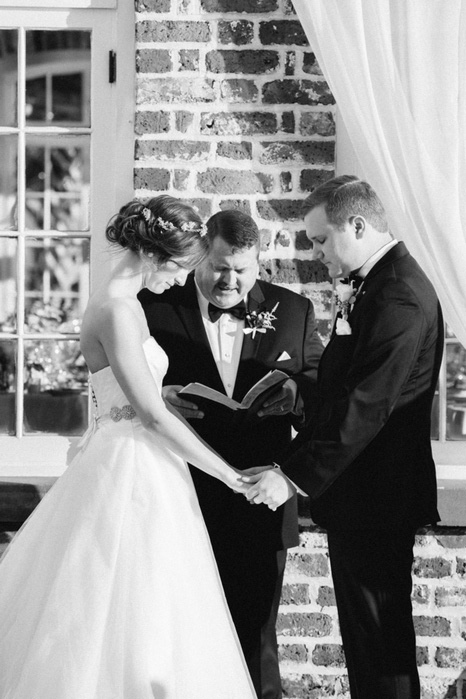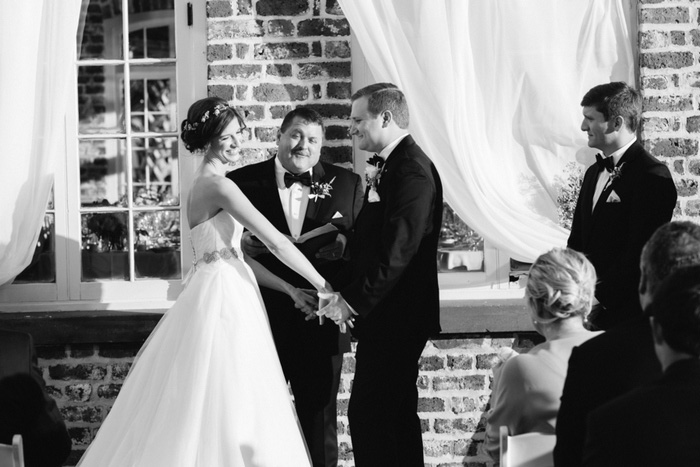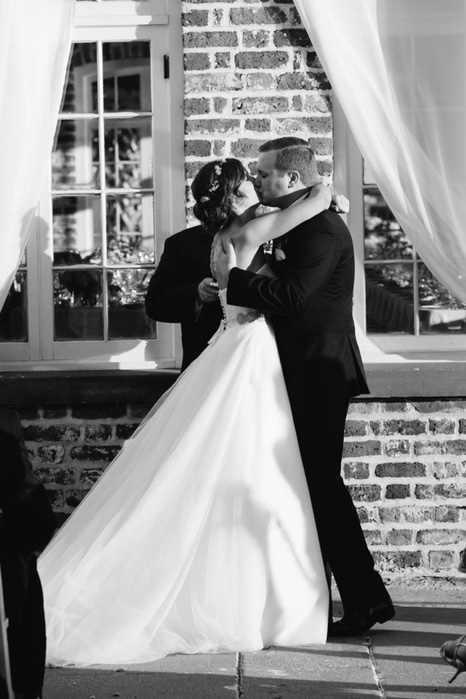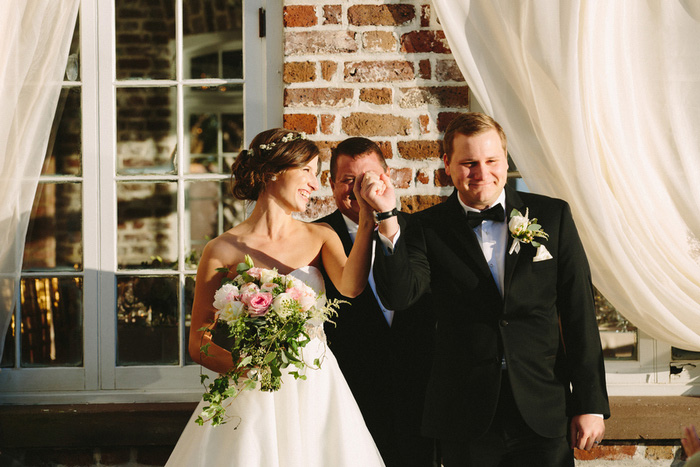 What were the highlights of the reception?
Everything. Our entire reception was also perfect. The dinner was beautiful; we had two long tables full of garden roses, hydrangeas, candles, and mix-matched china plates. The delicious food and special imported champagne for the heartfelt toasts made for the perfect dinner. Another favorite was our dessert bar with a LOVE marquee sign – it was stunning! And of course, spending the rest of the night dancing; the band had learned our favorite song for our first dance which meant so much to us. We had the best day.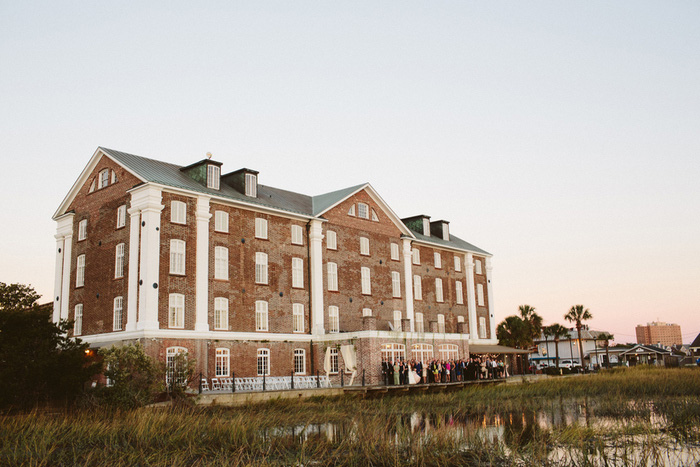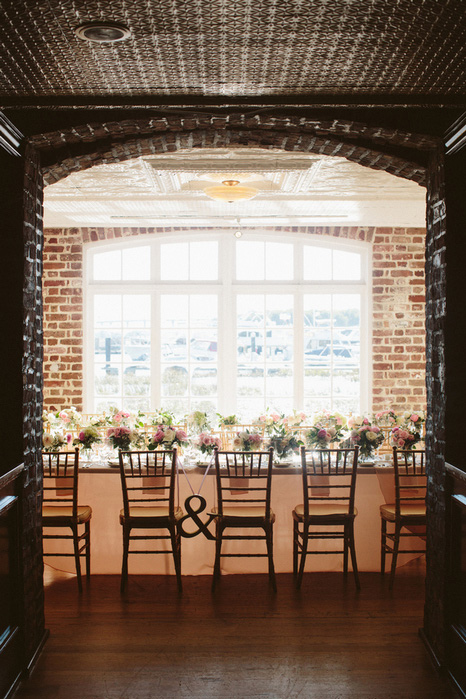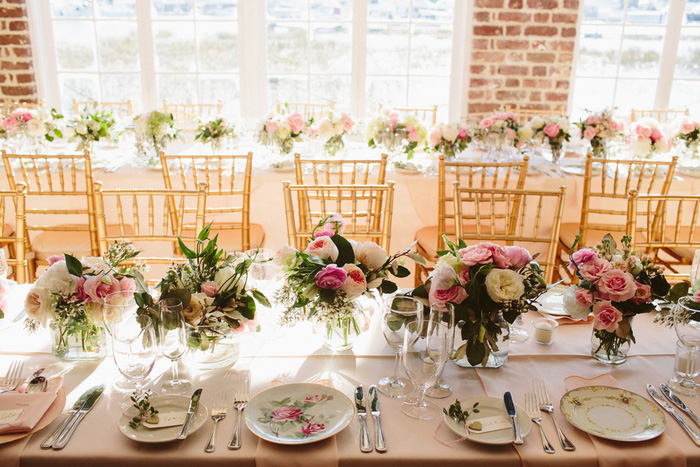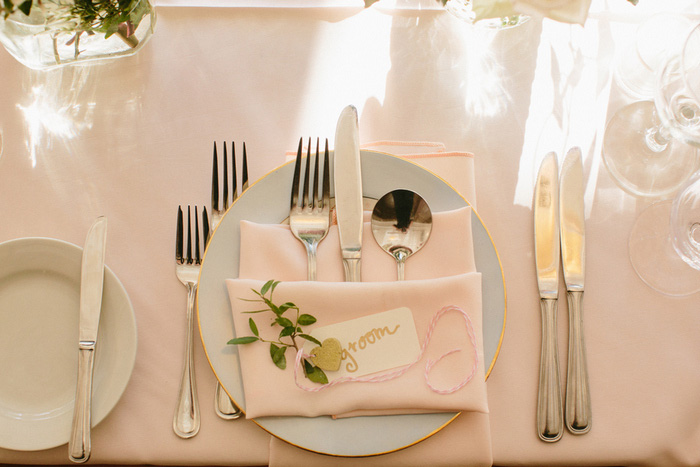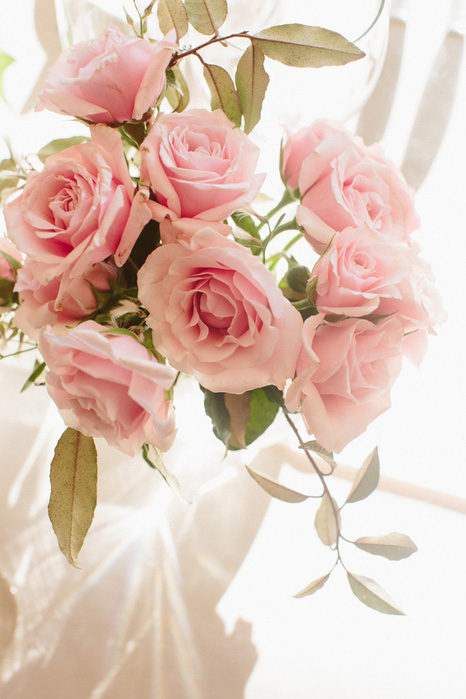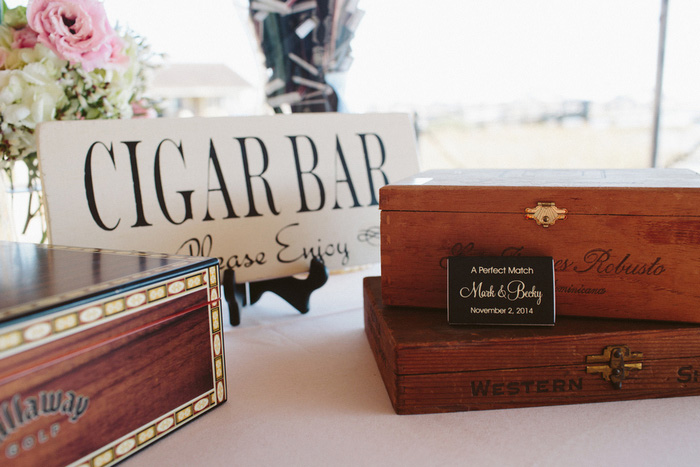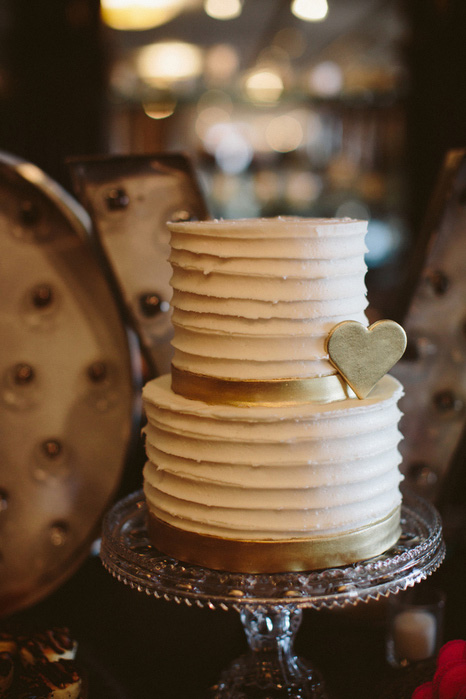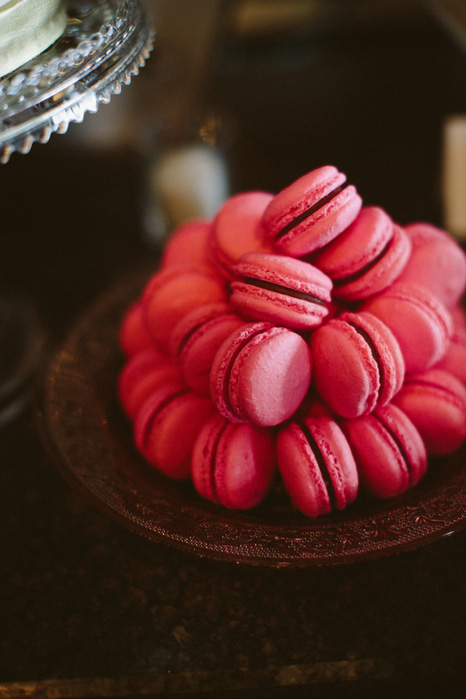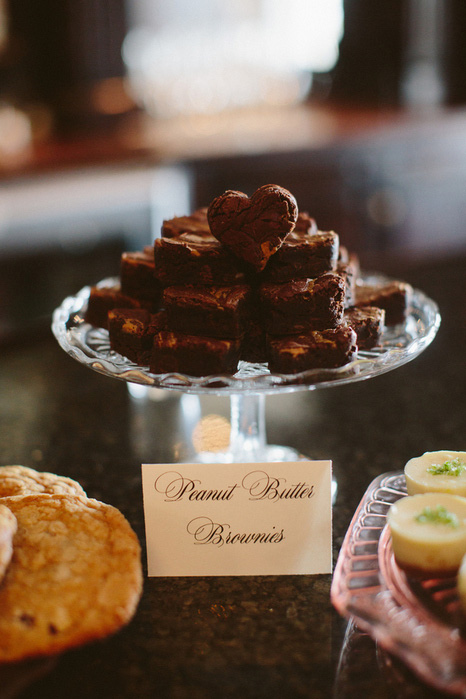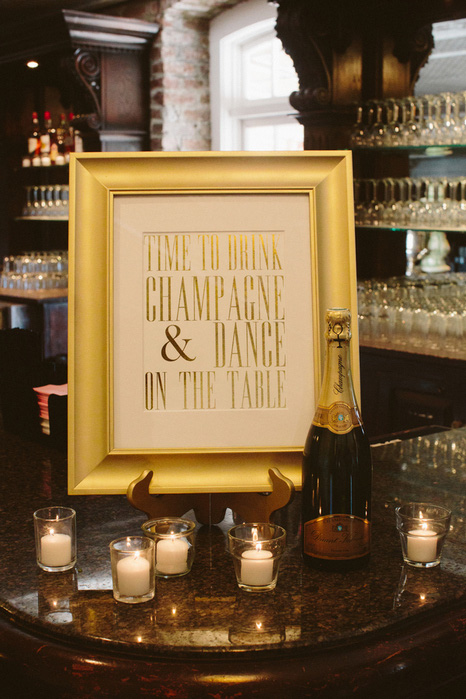 What was the best thing about having an intimate wedding?
The best part was that we got to spend the whole weekend with everyone; we had a welcome dinner that included everyone and because of the small amount of people we both got to spend time with all our guests.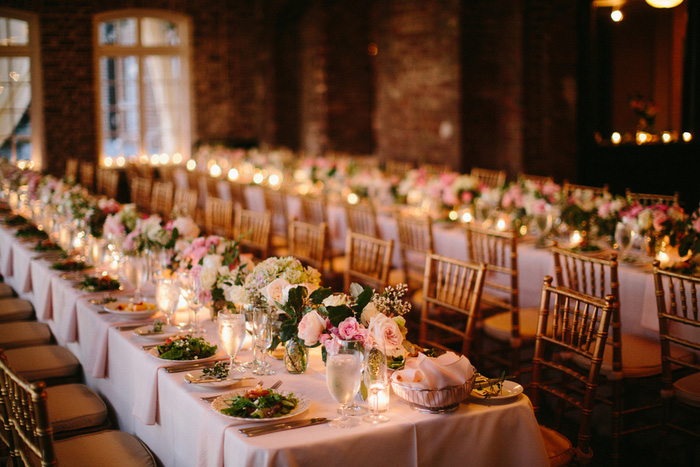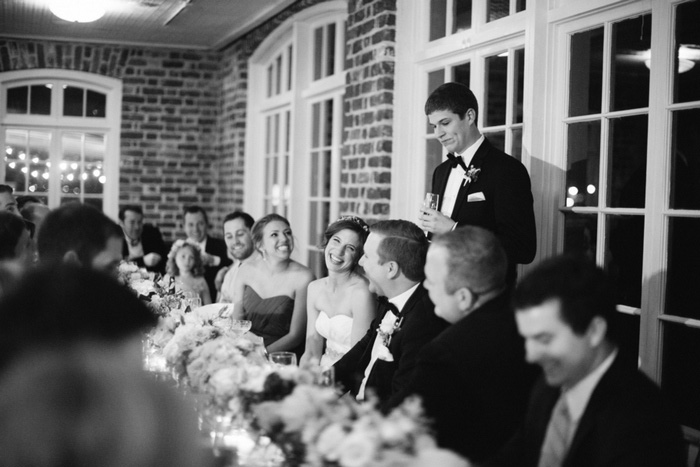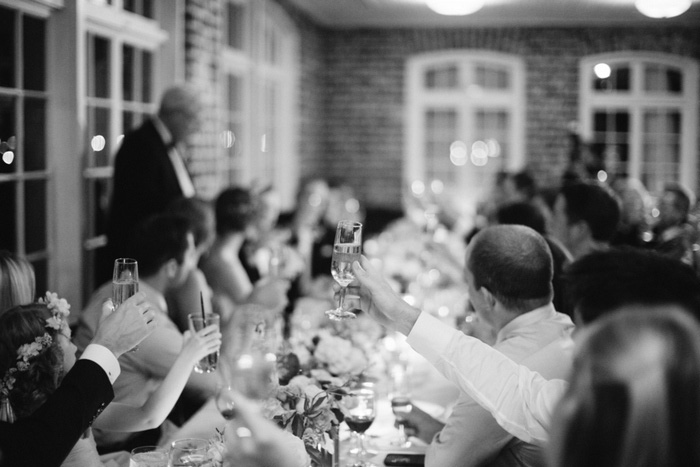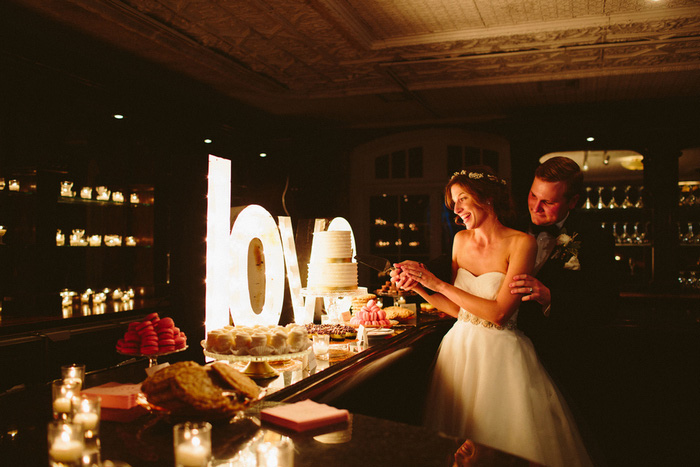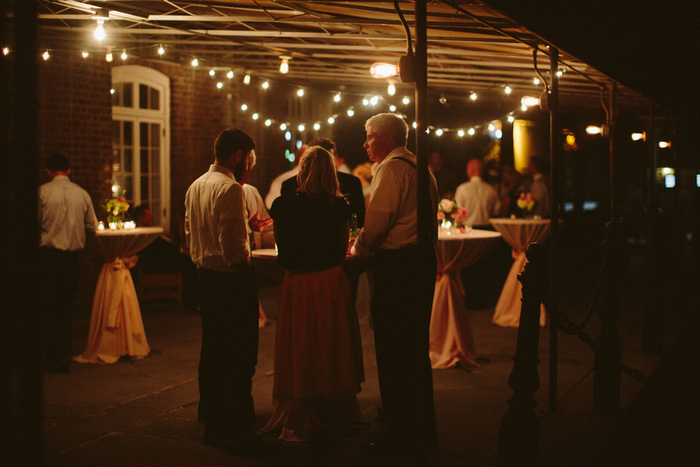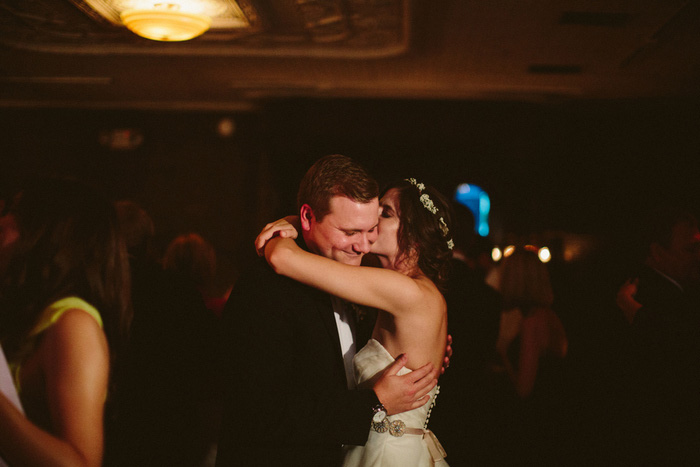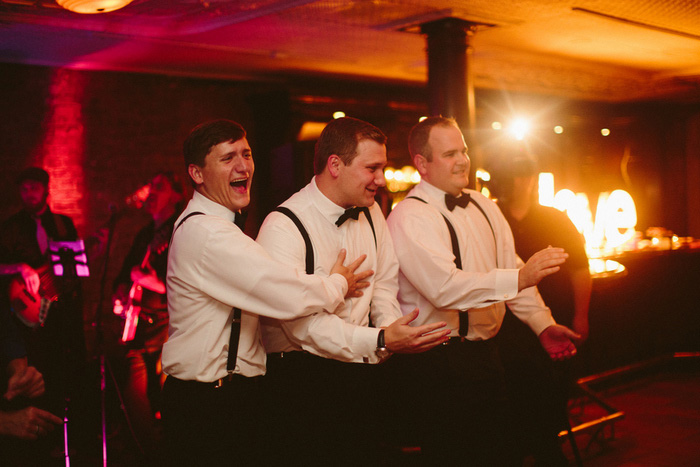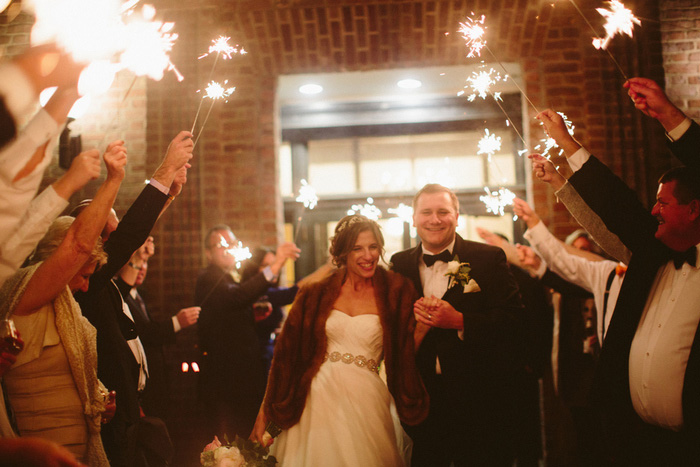 What advice do you have for couples who are considering an intimate wedding?
My advice would be to remember that it is your wedding, and to do a guest list for just yourselves first and stick to it – everyone will understand.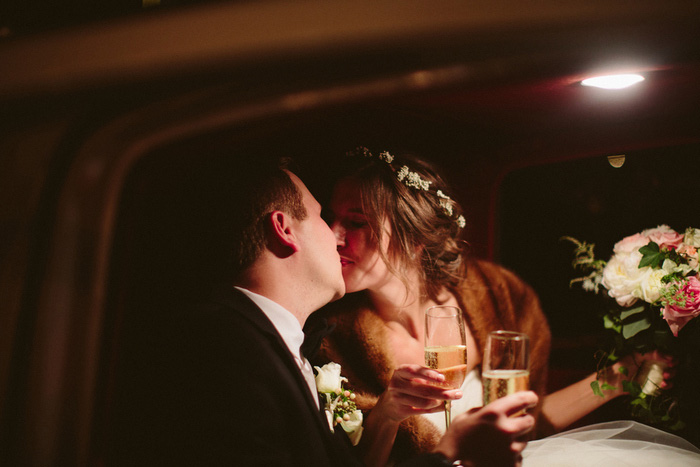 Vendors:
Planner: Amanda Assey Lewis, Southern Chic
Baker: Delicious Desserts
Photographer: Paige Winn Photography
Videographer: Hart to Heart Media
Officiant: Groom's Stepfather Mike
Macarons: Christophe Artisan Chocolatier
Hair and Makeup: Paper Dolls
Photo Booth: Coast Photo Booth
Rentals: Snyder Event Rentals
L.O.V.E. Sign: 428 Main Vintage Rentals
Florist: Charleston Blooms
Ceremony and Reception Music: Two 3 Ways
Ceremony Venue, Reception Venue, Caterer, and Bar: The Historic Rice Mill Building