Tina and Evan started planning a big wedding, but when it stopped being fun and became stressful, they decided to run away to San Francisco and elope instead. With only their photographer and their officiant in attendance, the couple exchanged vows they'd written themselves, on the picturesque grounds of their rental property before heading to the redwood forest of Muir Woods National Monument for a foggy and romantic photo session. They finished their perfect day with dinner for two at Wayfare Tavern. Sounds like a pretty perfect elopement if you ask us!
A huge thank you to Ryan Polei for sharing all the gorgeous photos with us today.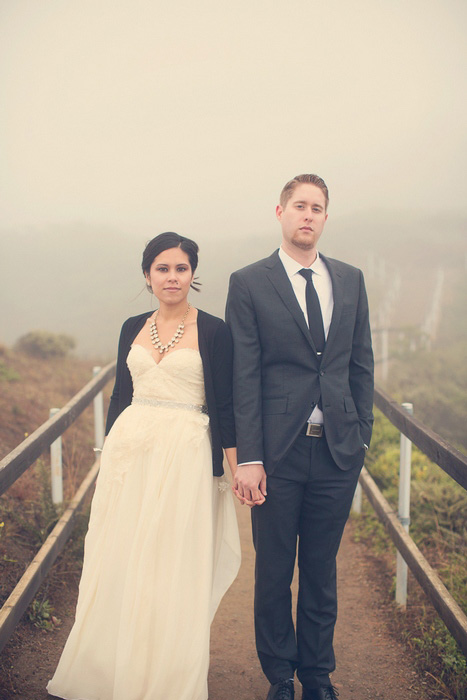 Tina & Evan
San Francisco, California
Wedding Date: June 25, 2013
Wedding Cost: under $10,000
Ceremony Location: Muir Woods (Breezeway by the Sea via airbnb.com)
Reception Location: Wayfare Tavern, San Francisco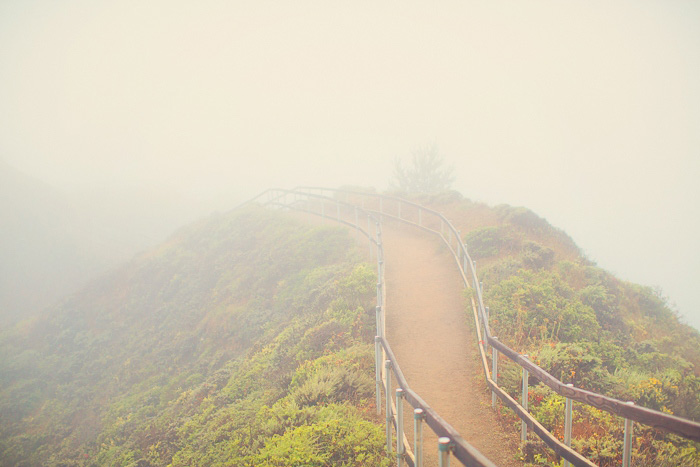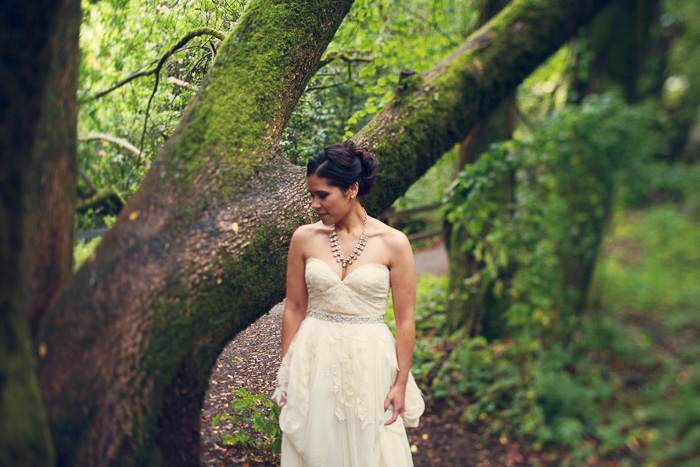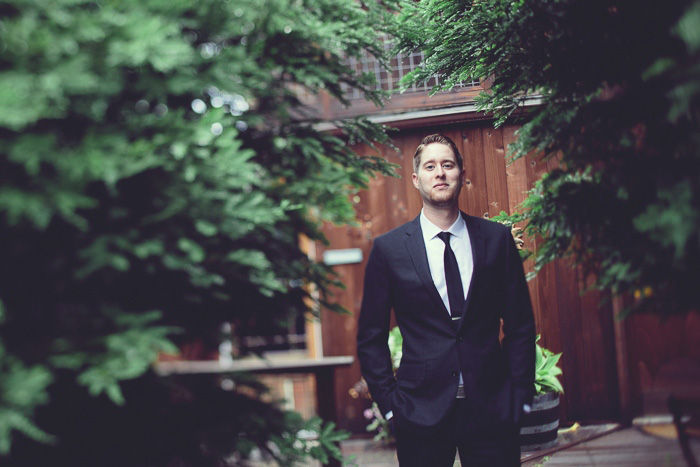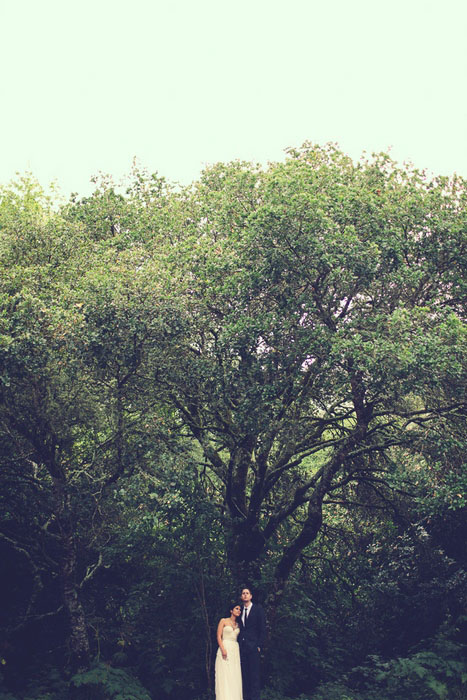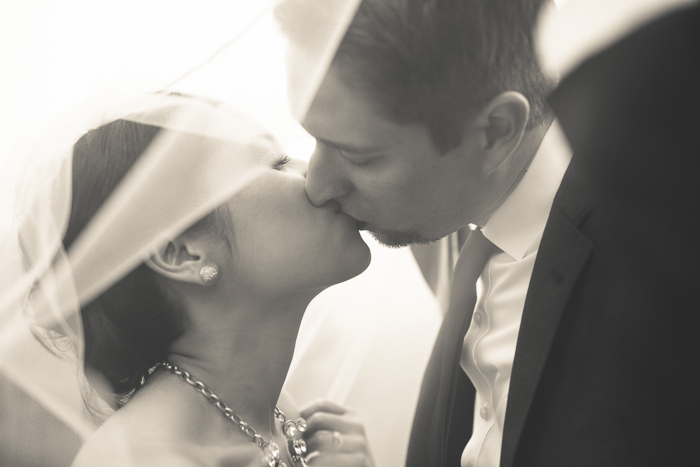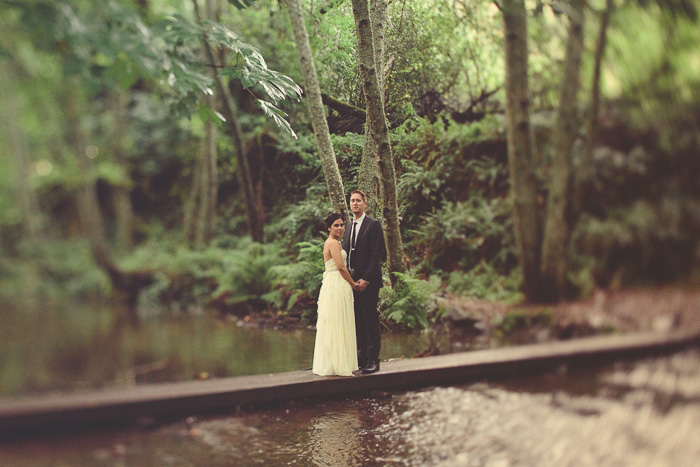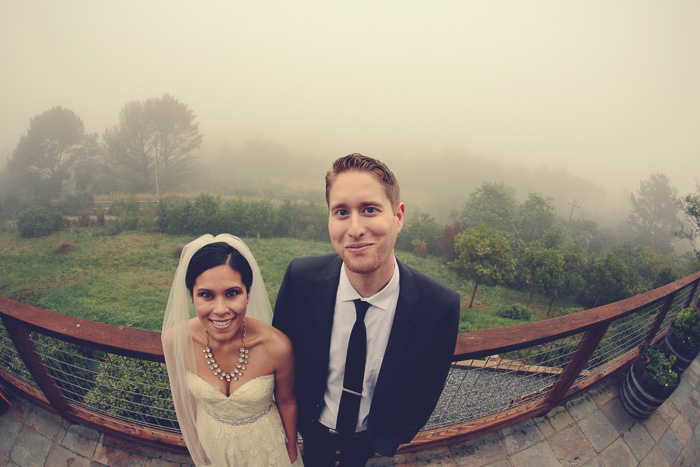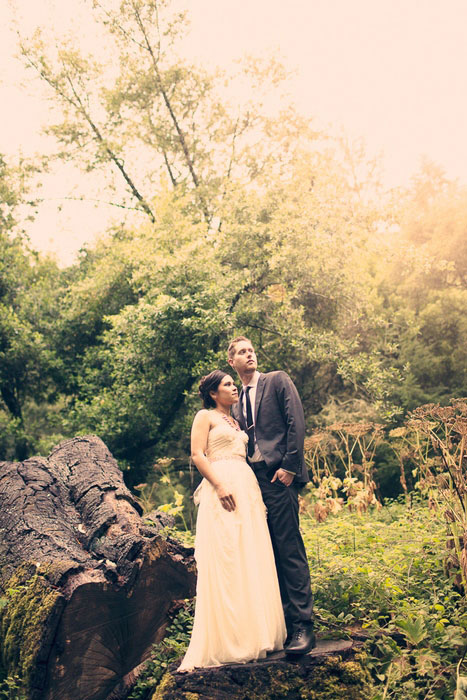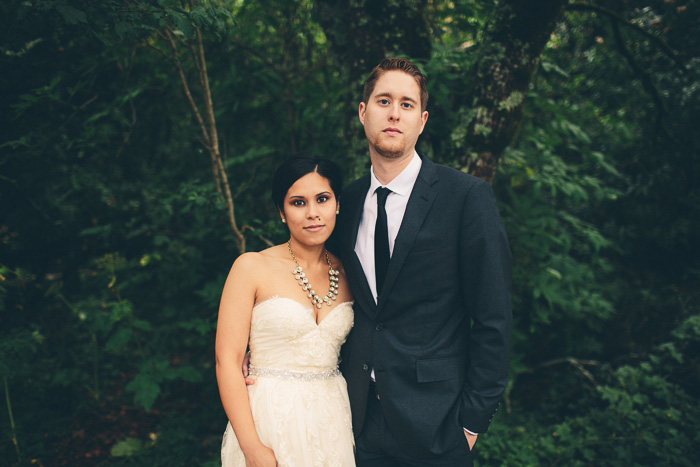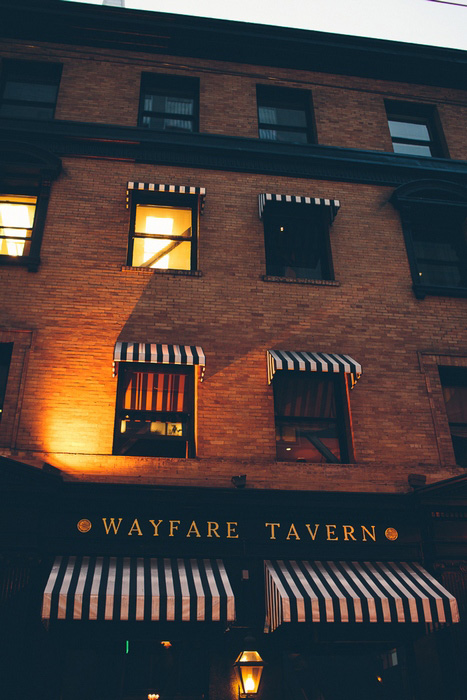 Why did you have an intimate elopement?
After adding up all the costs and stress associated with having a large wedding (we actually went as far as reserving a venue!), we started to wonder what we were doing it for. The more we planned, the more hectic the wedding day itinerary became, and it just wasn't fun anymore. Rather than focus on coordinating venues and vendors, we decided to stay true to ourselves and run away to one of our favorite places. San Francisco is near and dear to our hearts and we knew it would be the perfect place to have our fairy tale ending – which I should add was much deserved after being together for nearly 11 years!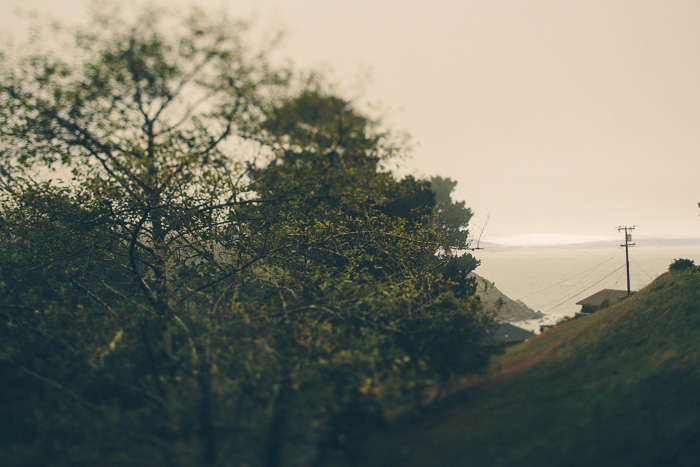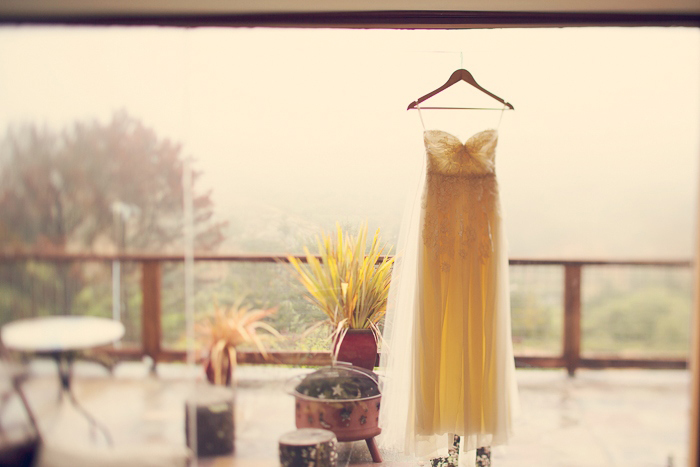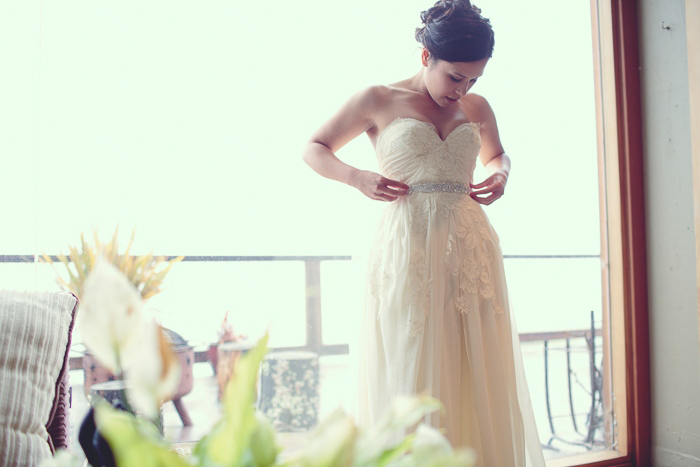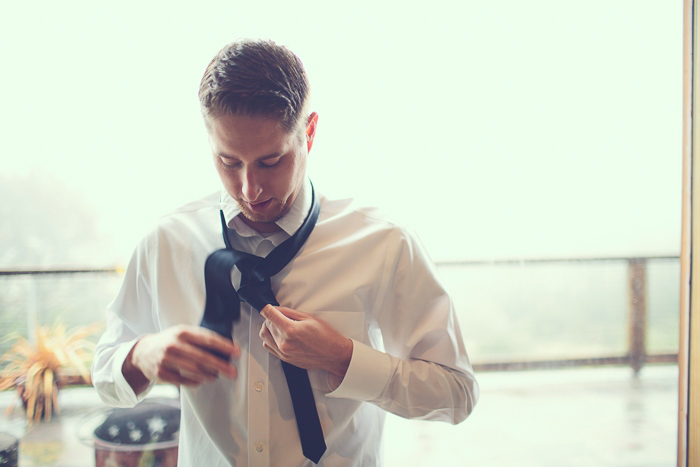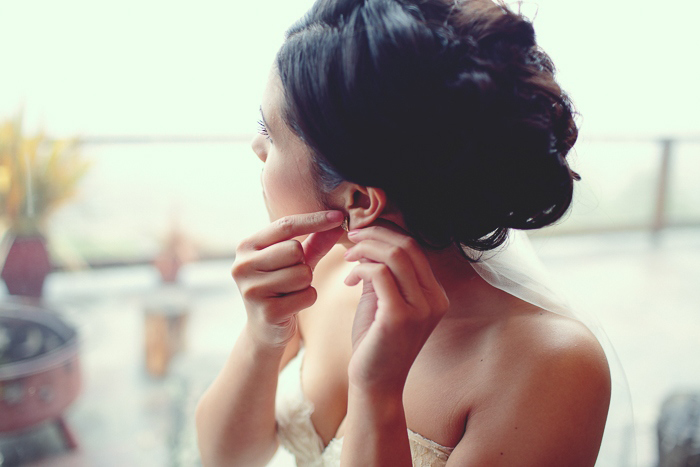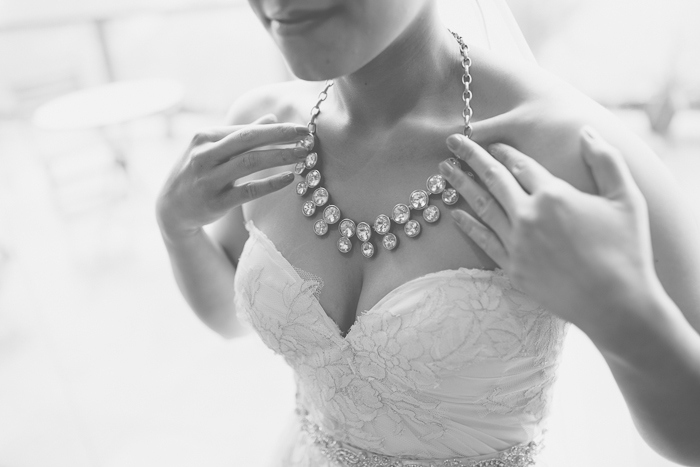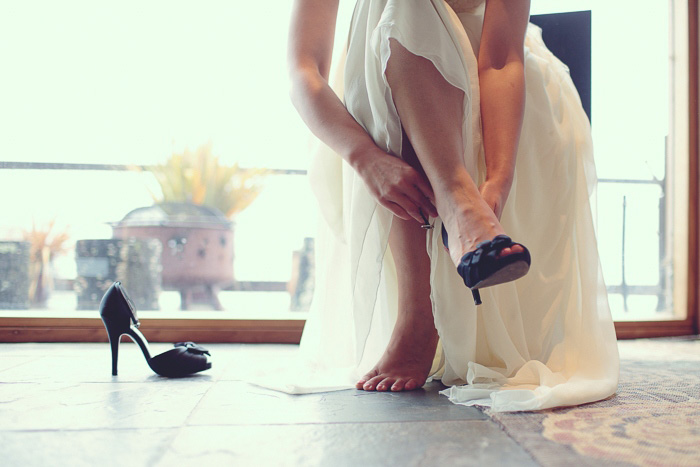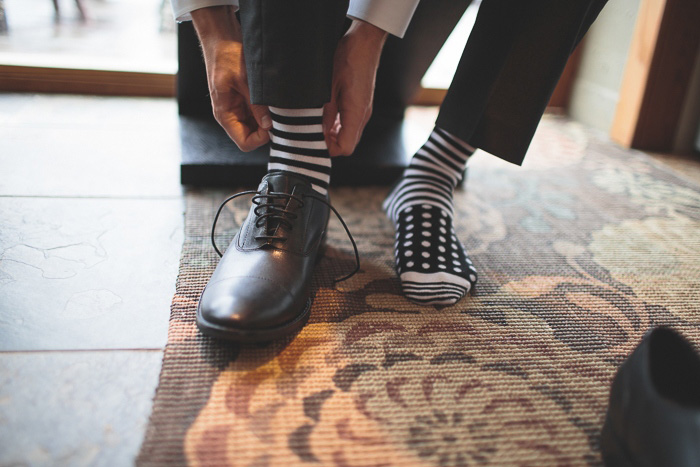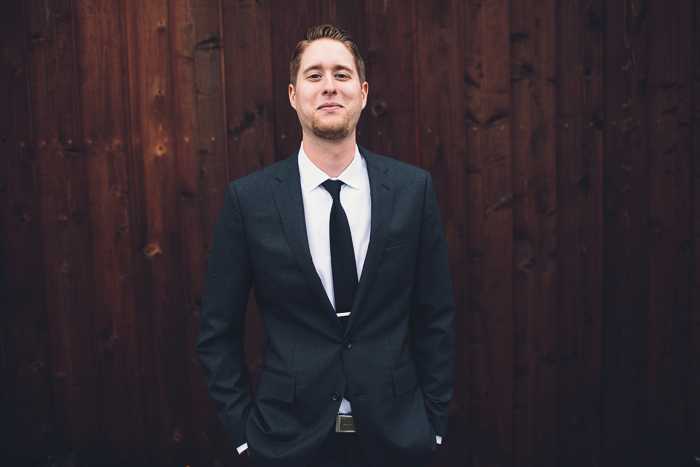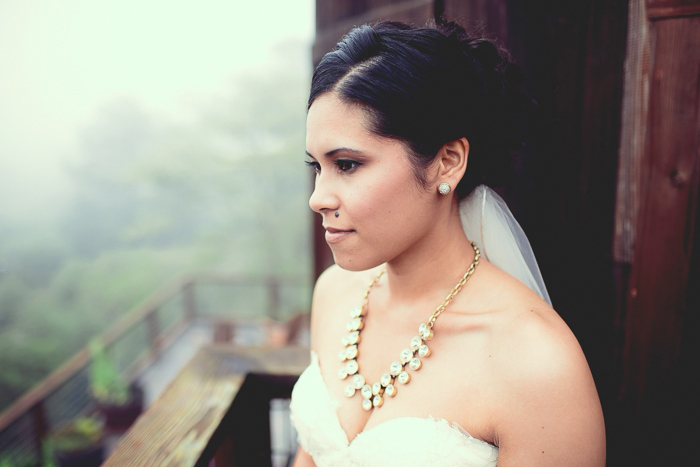 What are some the challenges that you faced planning an intimate elopement?  
Compared to planning a full-scale wedding, it was relatively easy. It was somewhat difficult reserving locations and vendors that we couldn't meet/see in person, but everything worked out really well. Finding a location was tough since we wanted to hold the ceremony outside, but we found a gorgeous property on airbnb.com and the owners were more than accommodating. It was a lot of hours spent researching and emailing, but in the end it turned out perfectly!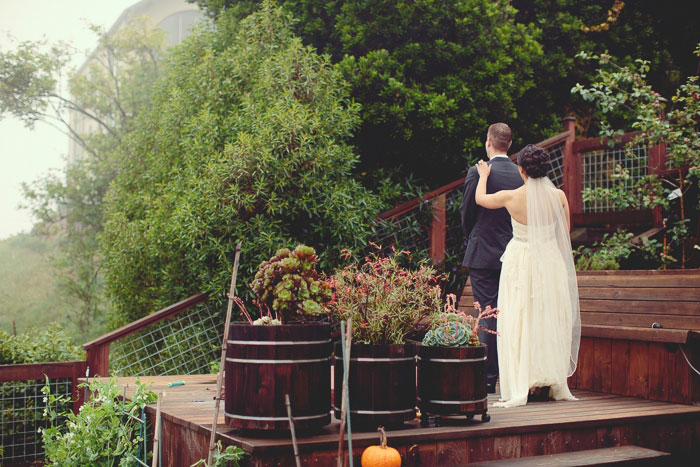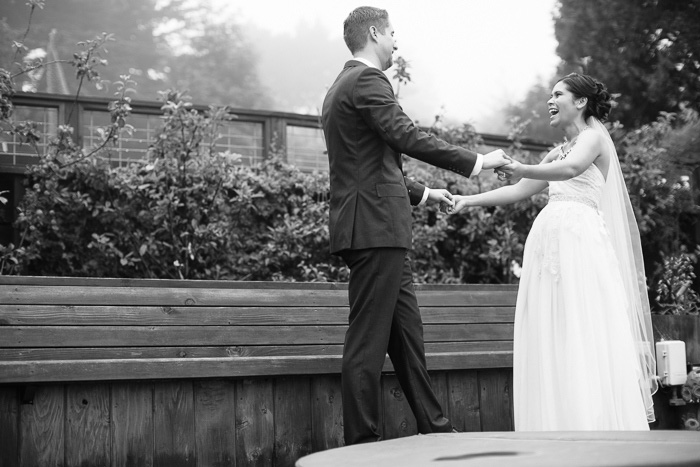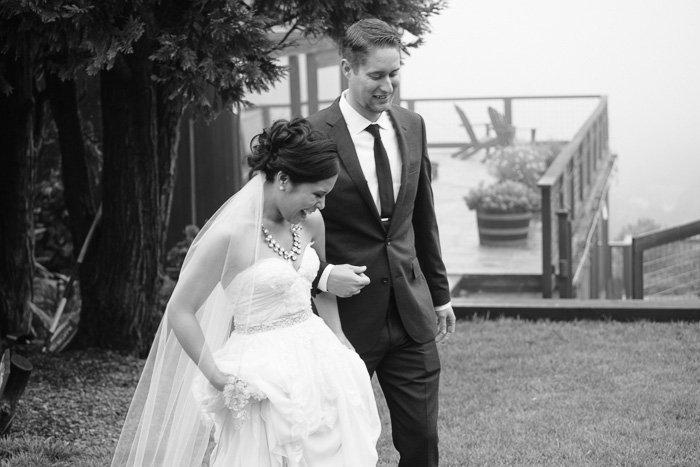 Was it difficult to pare down the guest list?
Ha, not at all! Besides us, the only people we invited were our amazing photographer (Ryan Polei) and our wonderfully thoughtful officiant (Rick Kaplowitz). Though we hadn't met either of them prior to the wedding day, you would have never known it. They both made us feel like we had known them for years, which added a special element to our day. Though we made the decision to elope, it was still hard not having family and friends around so we were very lucky to have such a great team.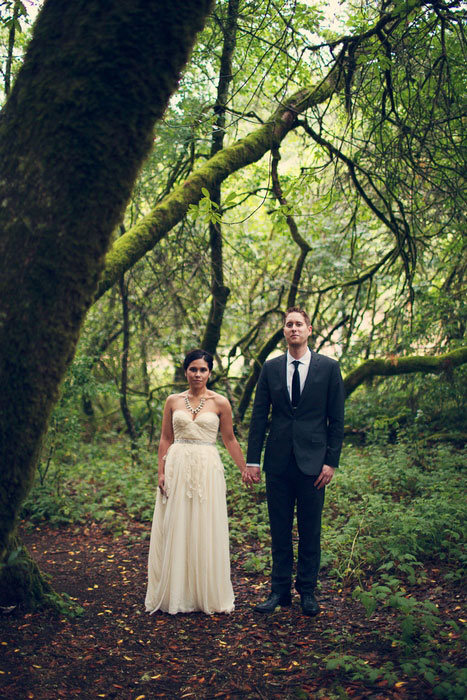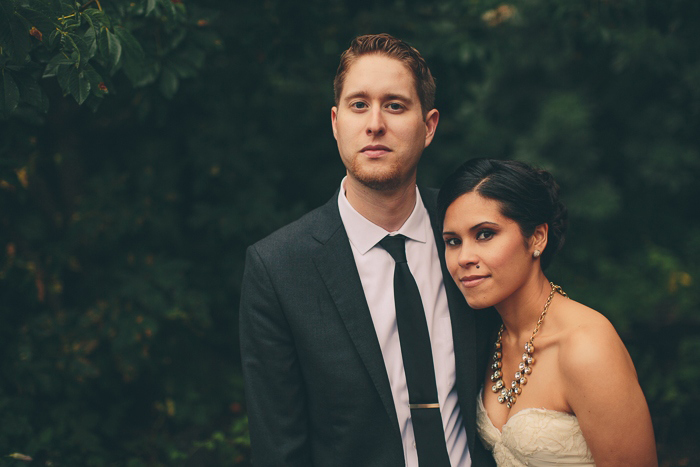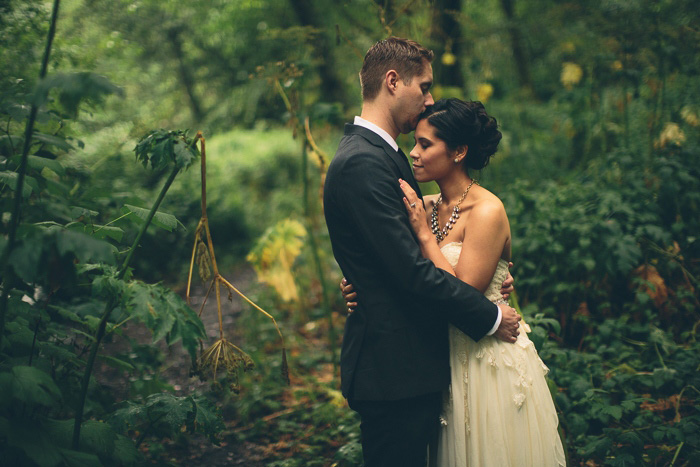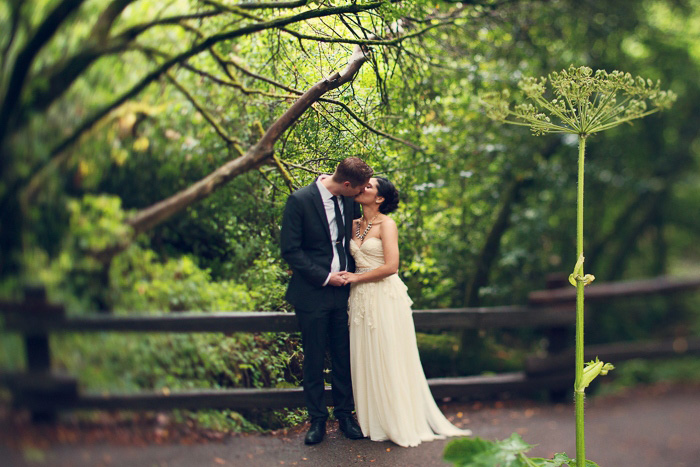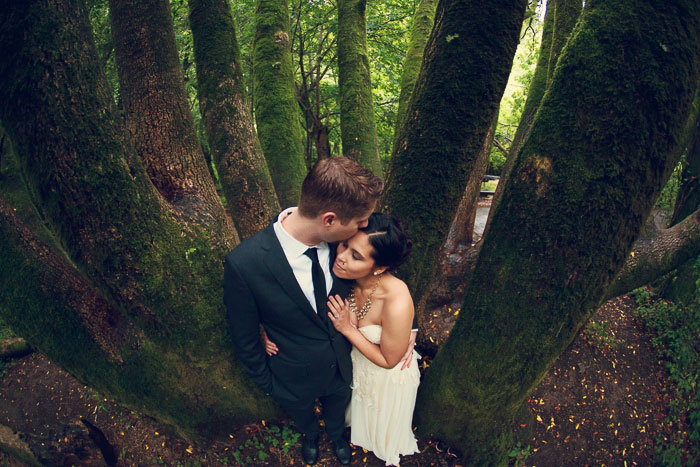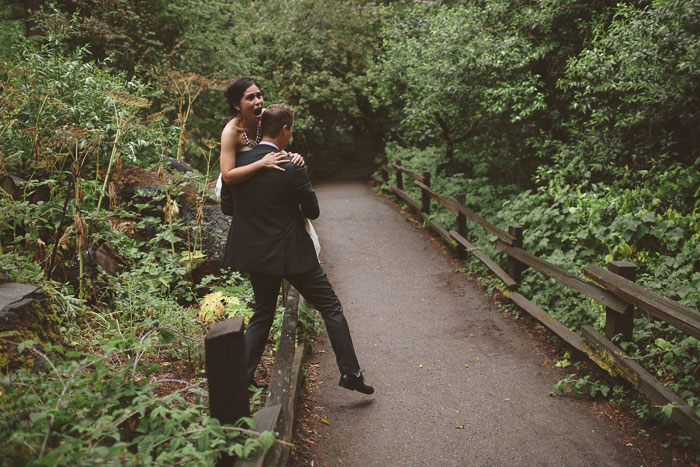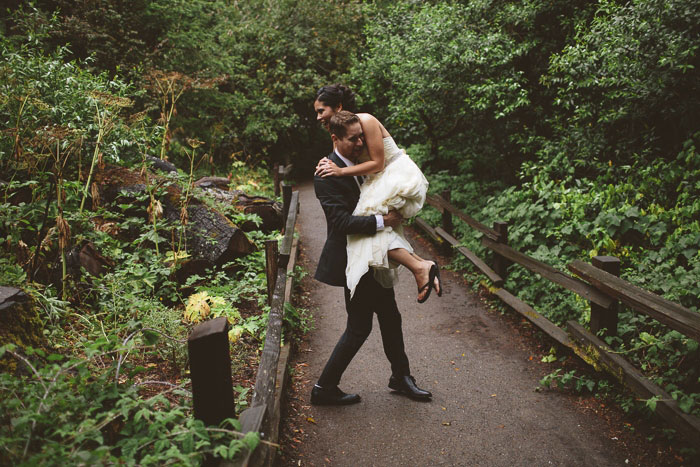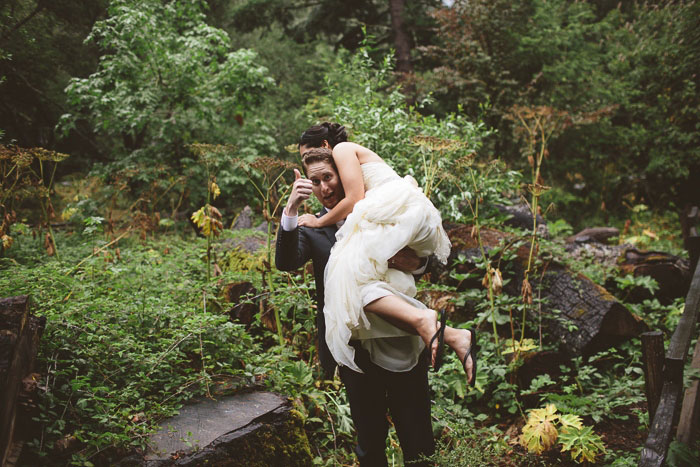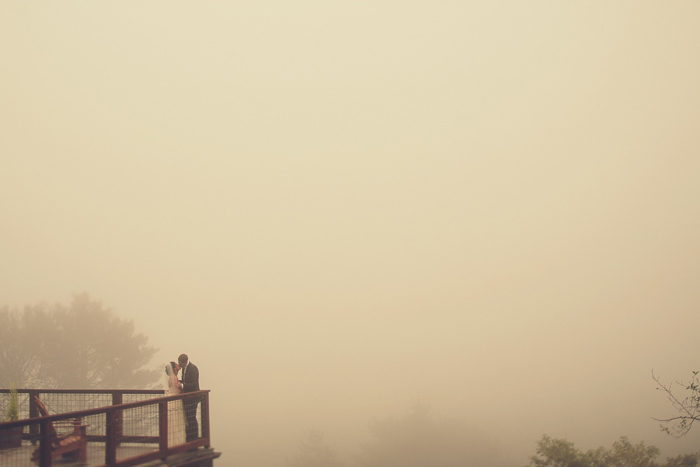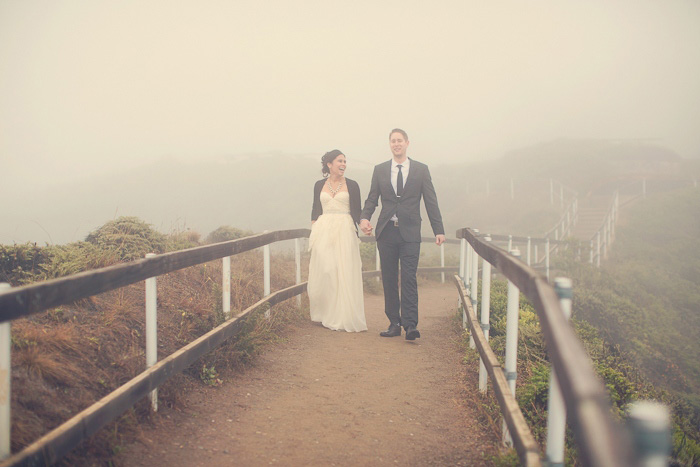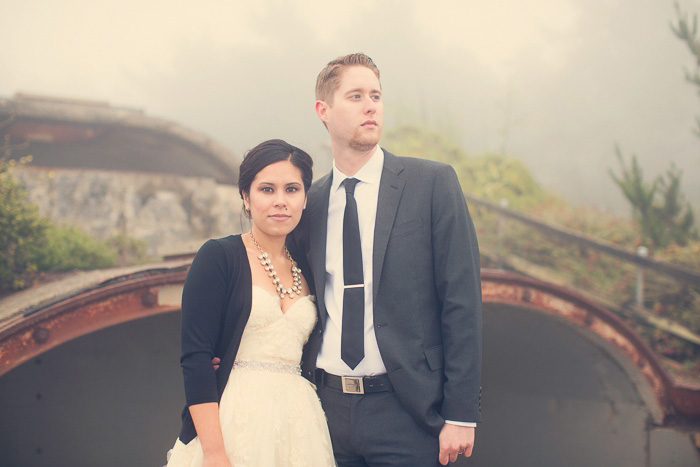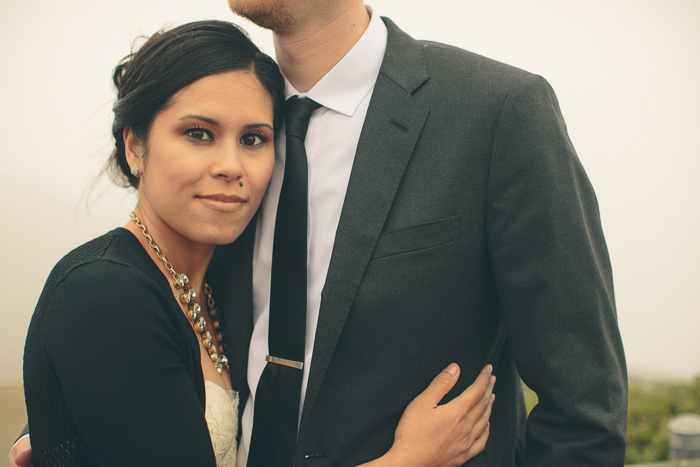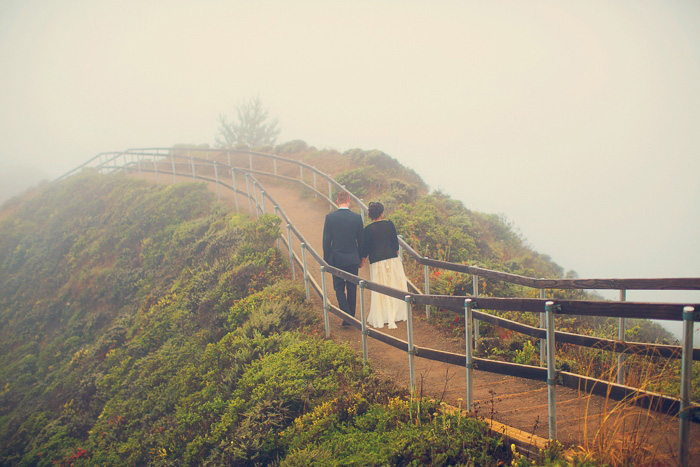 Did you have any 'issues' with the small guest list from friends and family? If so, how did you address them?
I'm sure some family members were a little bit disappointed that we decided to elope, but everyone was very supportive. We also held a "send off party" for our friends and family to celebrate with us before we left, so we still did all the fun parts of a wedding – drinking, dancing, cake-cutting (well, pie in our case!). We thought about doing a party after the elopement, but decided that we wanted our friends and family to be part of the excitement. We got to have one last hoorah as Mister and Miss and it was definitely a night to remember!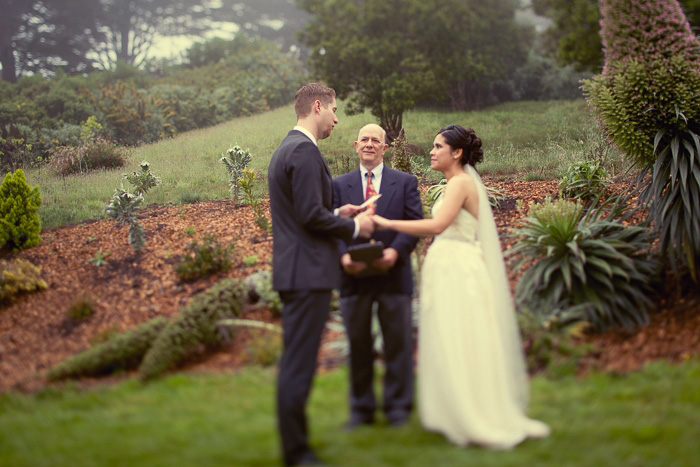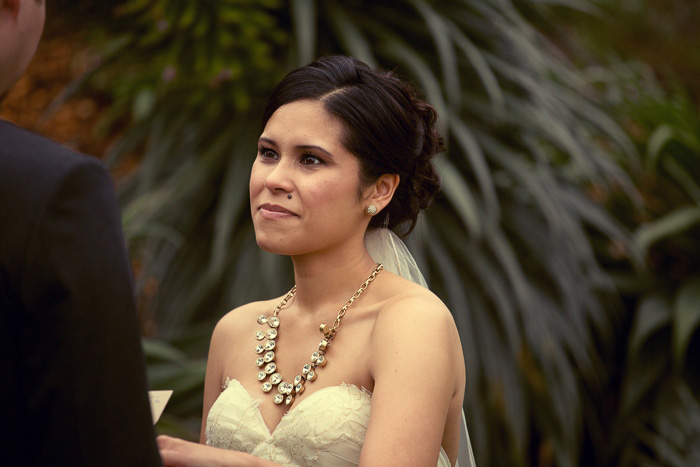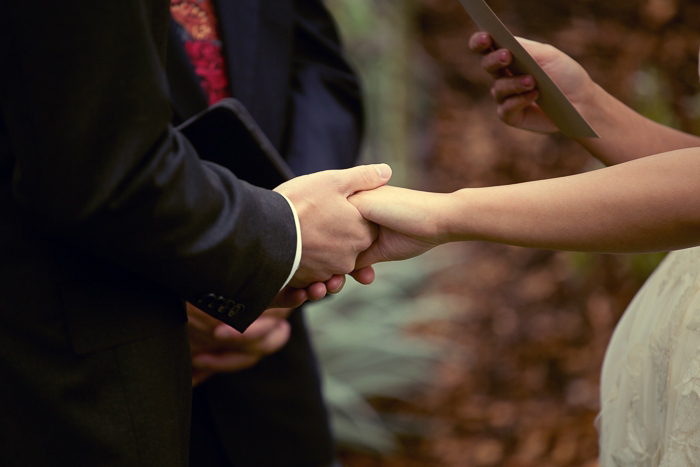 What were the highlights of the ceremony?
Fog! We originally chose California in part for the beautiful weather, so it was amusing that it was rainy and 50 degrees on the day of our wedding. Luckily, the rain stopped just in time for our ceremony and the sun even came out as we were crossing the Golden Gate Bridge on our way into the city for the reception. In hindsight, we could not have been happier with the way the weather turned out. It made for some truly amazing photos.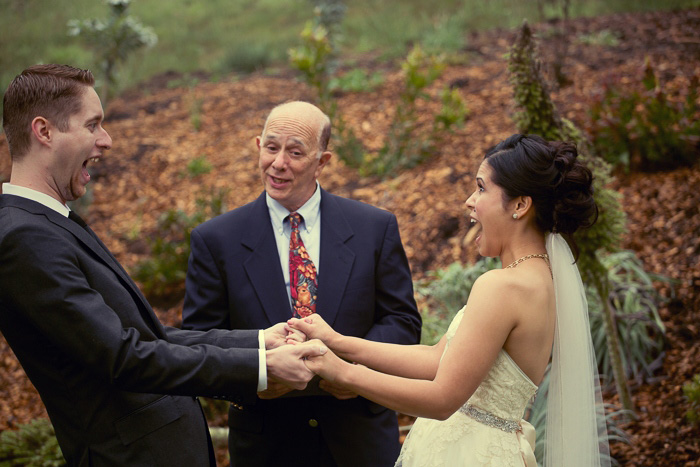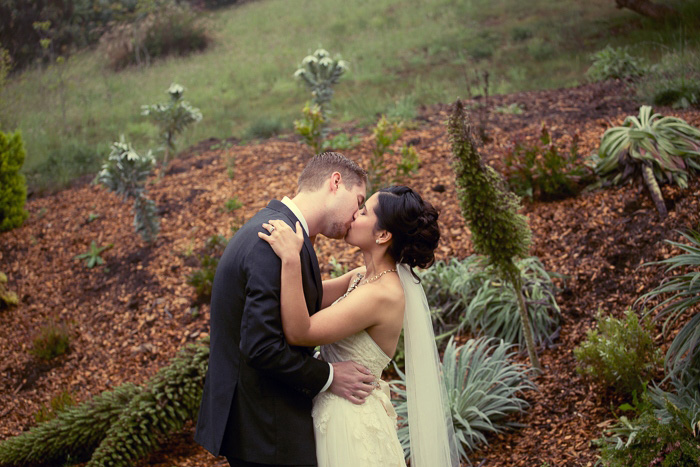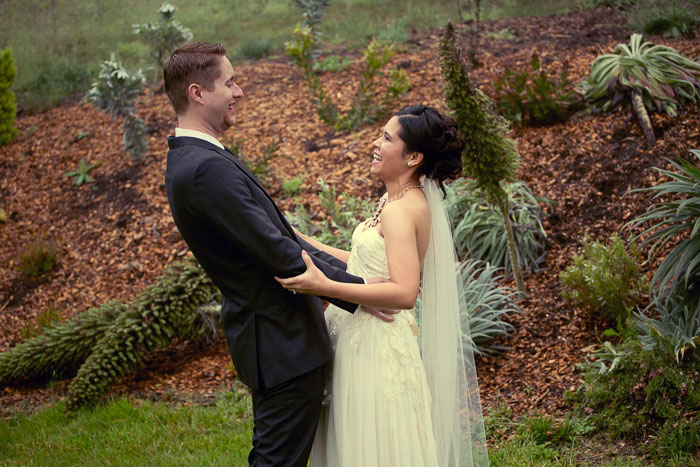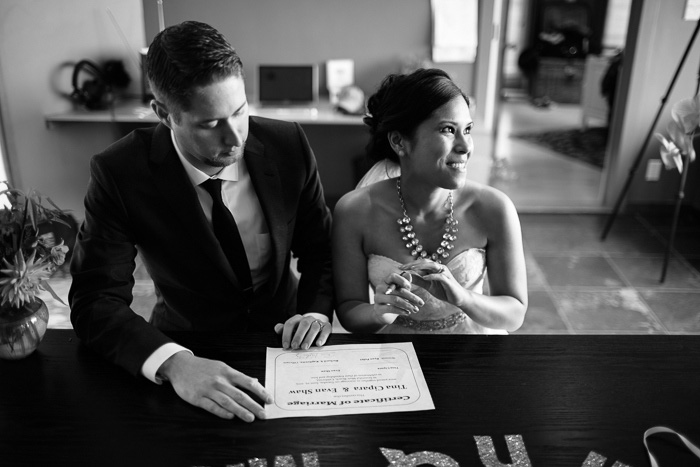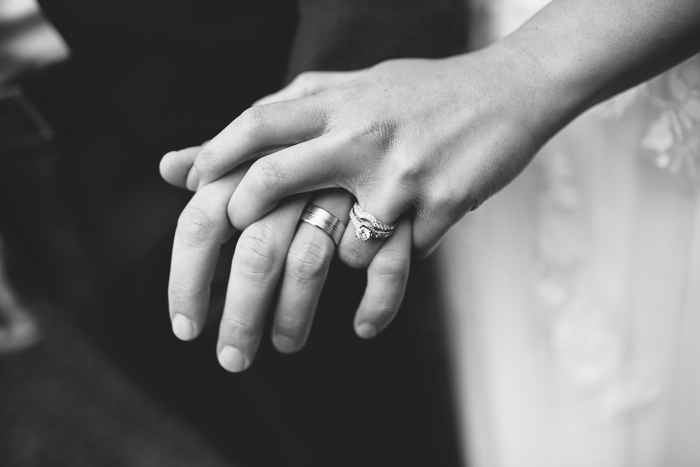 What were the highlights of the reception? 
We had dinner at Wayfare Tavern on our wedding night. Aside from a great meal (best fried chicken…ever) and a truly gracious staff, it was nice to relax and enjoy our first meal as Mr. and Mrs.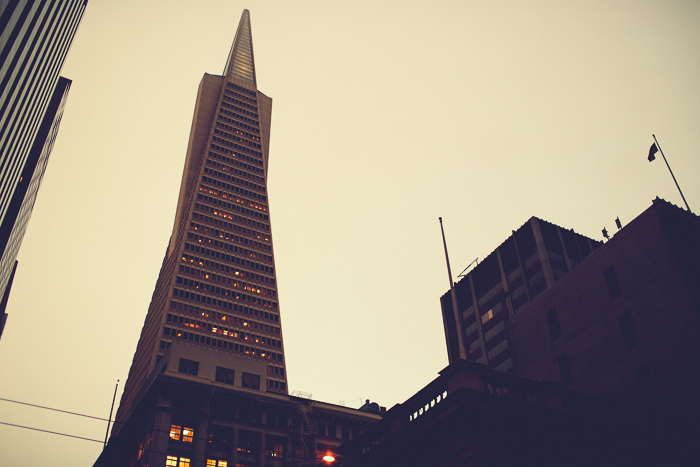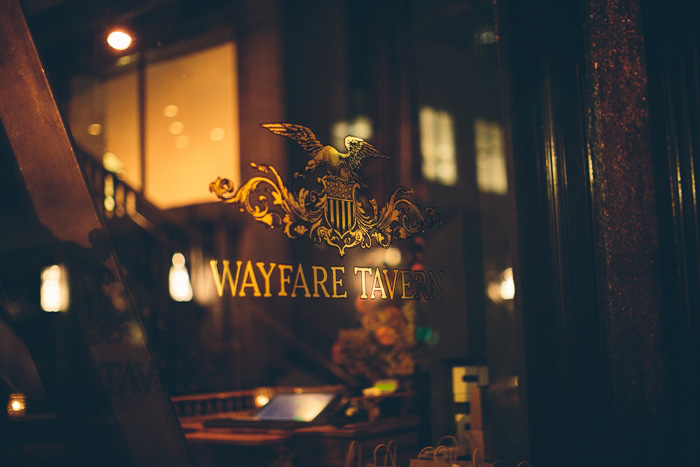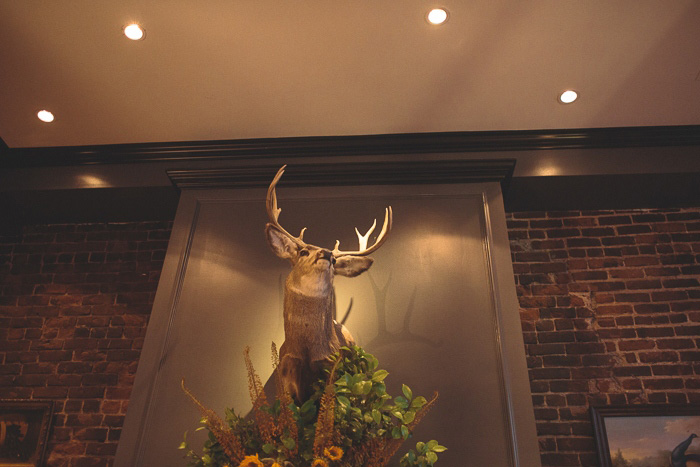 What was the best thing about having an intimate elopement? 
We both wrote our own vows, so the ceremony was very personal and intimate. A lot of our friends have had big weddings and they've mentioned that it's difficult for the bride and groom to enjoy themselves on the wedding day in the middle of the hustle and bustle. Our elopement was about us (and only us), so we enjoyed every minute of it!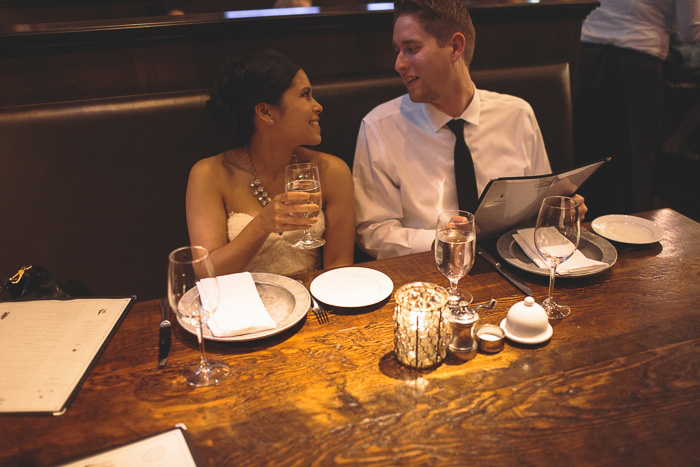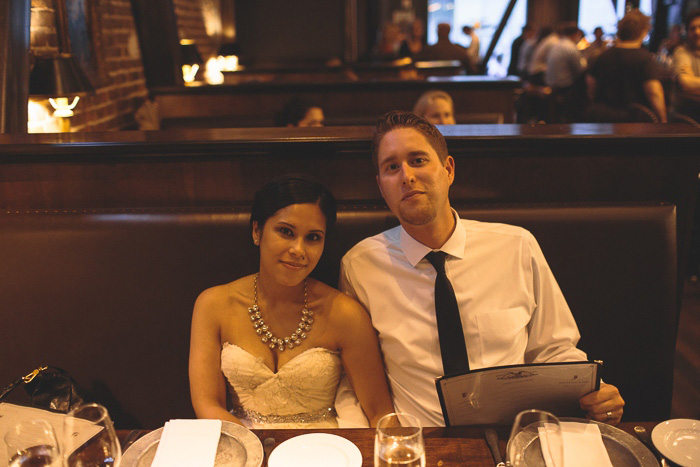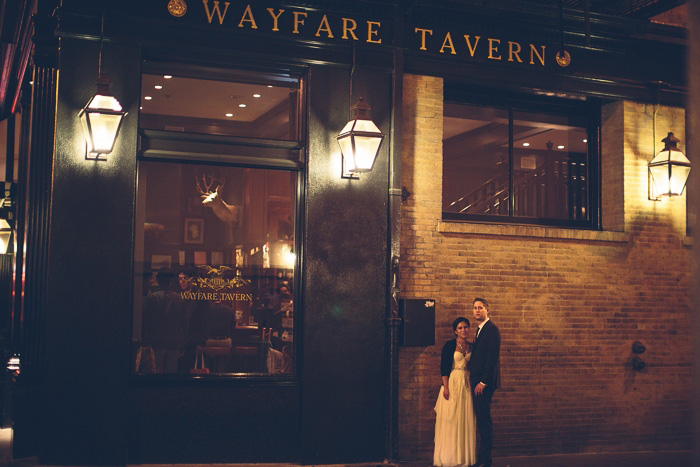 What advice do you have for couples who are considering an intimate elopement?
Eloping was the best decision we ever made, but we realize it's not for everyone. We made a few sacrifices not having family and friends around (who knew it would be so hard to put on a wedding dress alone?!) but the end result was exactly what we wanted…low stress, low fuss, and unbelievably romantic. Three pieces of advice I would give to those considering an elopement are: 1. Document, document, document. 2. Plan ahead 3. Don't be afraid. There's no better way to share your day with family and friends than with amazing photos and video, so it was a must have for us. Planning ahead also made our cross-country trip an easy endeavor, which no doubt contributed to the ease of our wedding day. Lastly, really think about what matters to you and don't be afraid to disappoint others. At the end of the day it's about the two of you and everyone else will understand!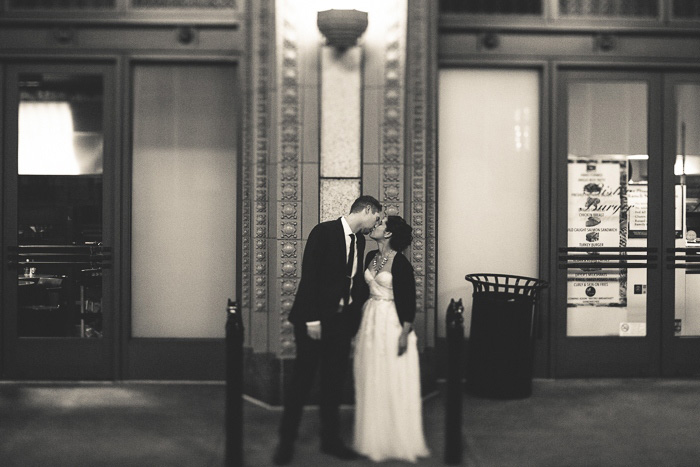 Vendors:
Photographer:  Ryan Polei
Officiant: Rick Kaplowitz of Bay Area Ceremonies
Dress:  Sarah Seven
Groom's Attire:  J.Crew & Cole Haan