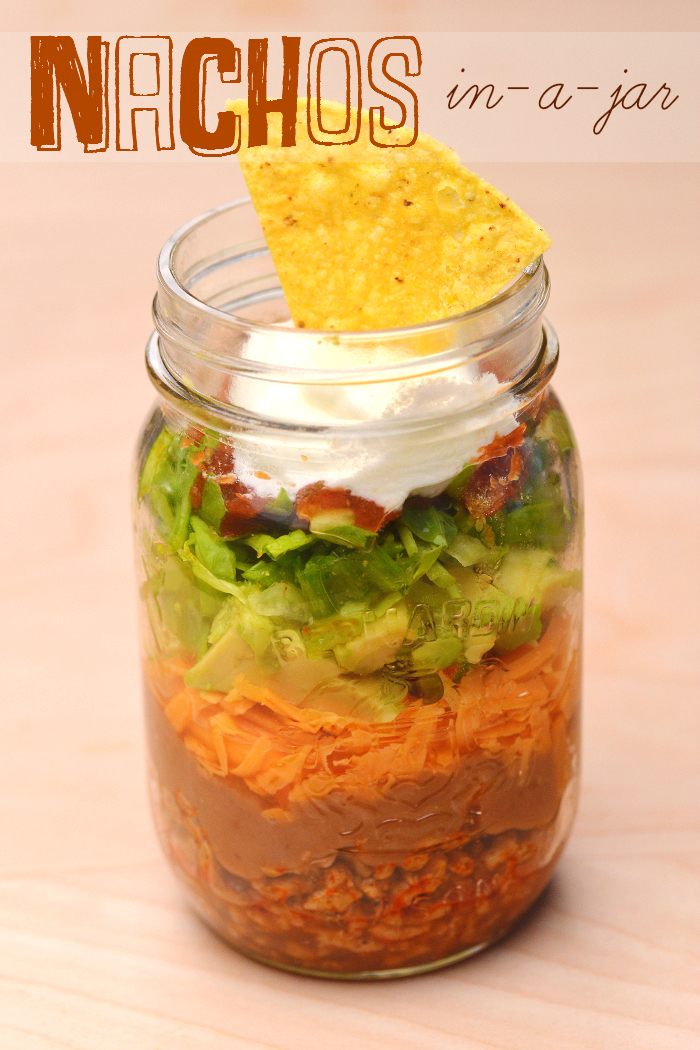 Just when you thought you couldn't bear to see another mason jar, we've got one more mason jar idea that might just make you, well, a jar head!
Everyone loves nachos, but when they are served neatly in a jar – they taste even better! These nachos-in-a-jar are perfect single serving sizes for bridal showers or other pre-wedding parties. You can even serve them as a fun late night snack at your reception.
For each Nachos-in-a-jar, you will need:
cooked ground turkey with nacho seasoning (you can also use ground beef)
refried beans
shredded cheddar cheese
avacado, diced
lettuce, chopped
salsa
sour cream or yogurt
tortilla chips for dipping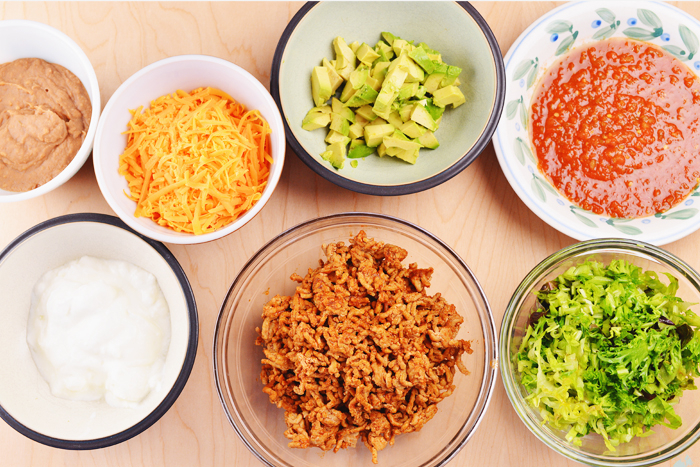 Spoon ingredients in jar this order:
Cooked ground turkey, refried beans, cheese, avacado, lettuce, salsa, sour cream. Place a single tortilla chip on top. Serve on a plate or platter with tortilla chips.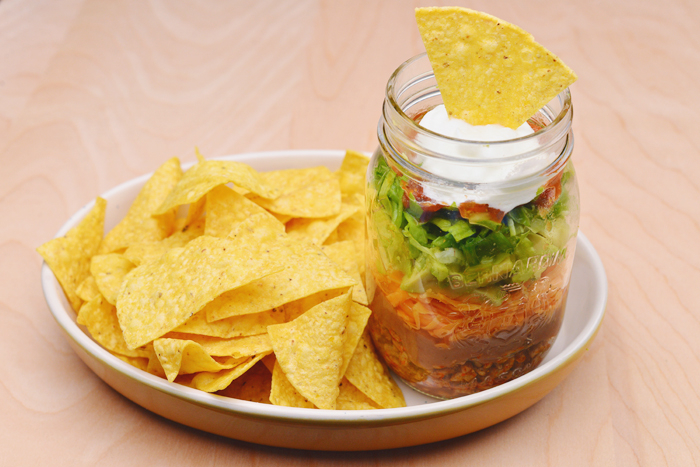 Easy and delish!