After the loss of her father in 2009, Emma always knew that her walk down the aisle would be an unconventional one. When she and Chris decided to tie the knot, they felt strongly that an intimate setting would be best for their wedding day.
Wanting to imbue their written vows with meaning and honor the memory of Emma's father, the couple chose to have a small destination wedding in Maui with just their immediate family present. With the bride's sister officiating the ceremony, both mothers reading selected passages, and a symbolic candle lighting for the bride's father, Chris and Emma's wedding day was one truly unforgettable and love-filled affair!
Special thanks to Caitlin Cathey for sharing all the photos from Chris and Emma's beautiful day with us!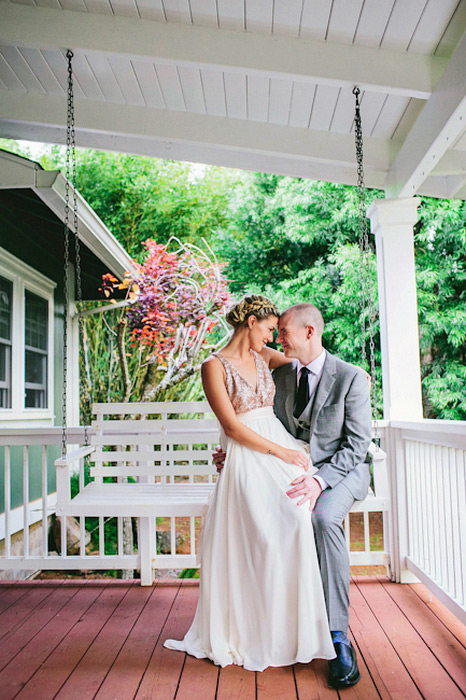 Emma, 29 & Chris, 36
Maui, HI
Wedding Date: November 6, 2014
Number of Guests: 7
Wedding Cost: $6,000
Wedding Ceremony Location: Ali'i Kula Lavender Farm (Maui highlands)
Wedding Reception Location: Lilikoi Lanai Plantation House (also the lodging/house for the guests), Haiku (rainforest area of Maui)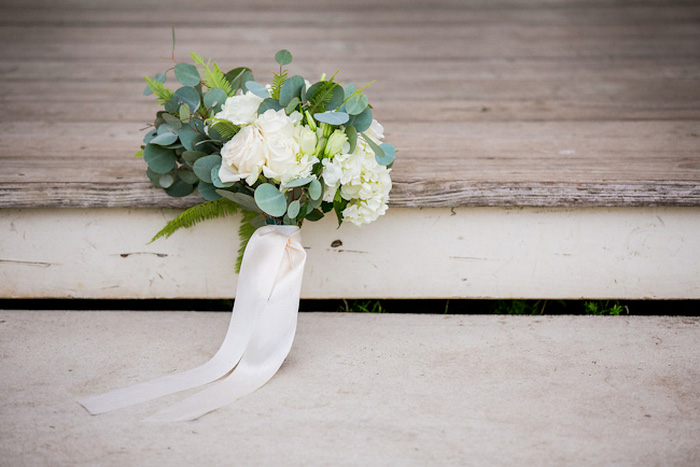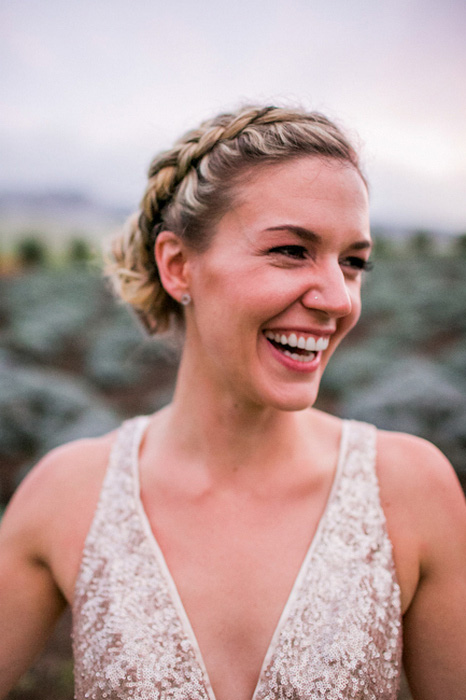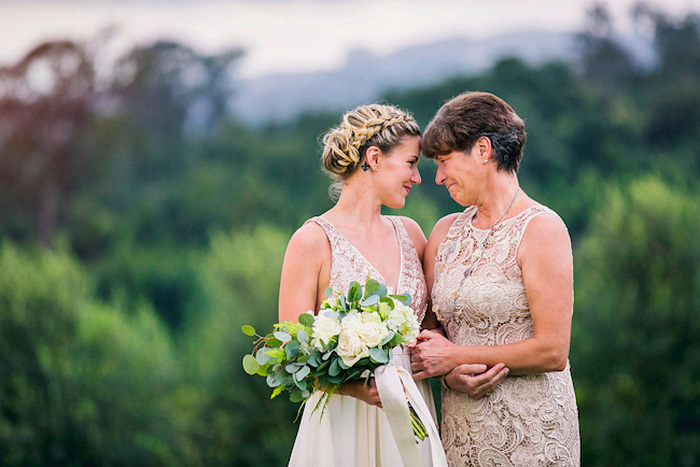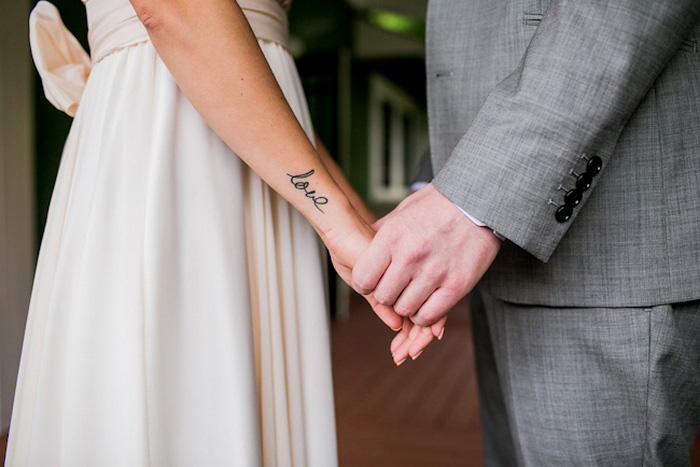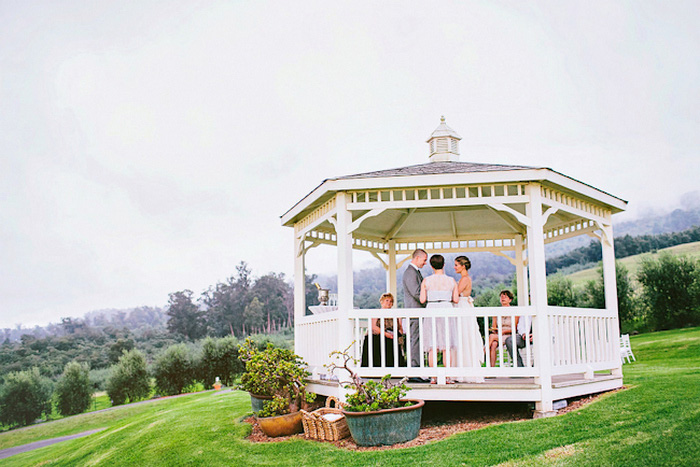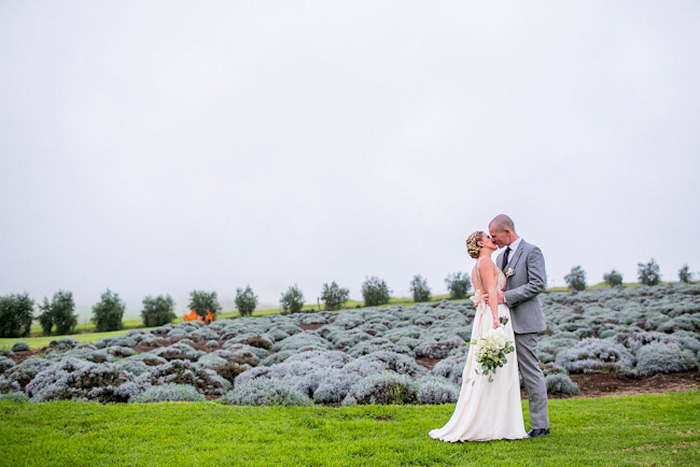 Why did you have an intimate wedding?
I knew after losing my Dad (in 2009) the walk down the aisle would already be unconventional, and so even before I met Chris I knew there would be elements of the day that departed from the "norm". Both Chris and I envisioned writing our own vows as well, and knew an intimate setting would infuse them with the most meaning.
To honor my Dad on our day, we included a few special elements. We placed a photo of my dad near the dinner table so as to have his memory near to us on the big day, even though he was with us in spirit. I had his handwriting of the word "love" tattooed on the outside of my right wrist (the hand that represents my maiden name, my "before"). I also had a blue heart shaped swatch of fabric from one of my dad's old ranching shirts stitched in the liner of my dress over my heart. The last touch was having a candle lit during the ceremony in his memory.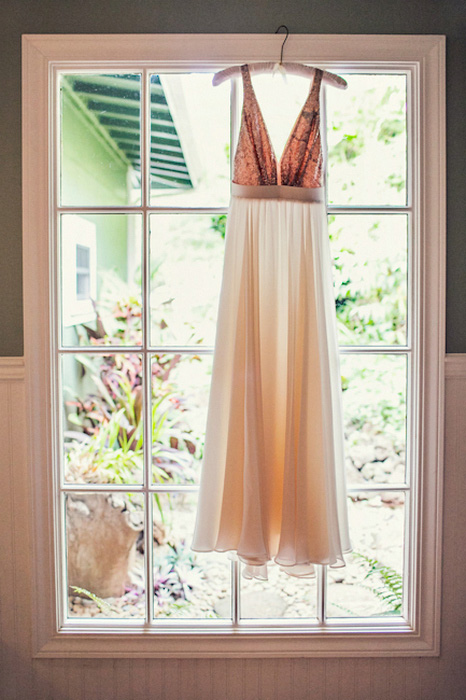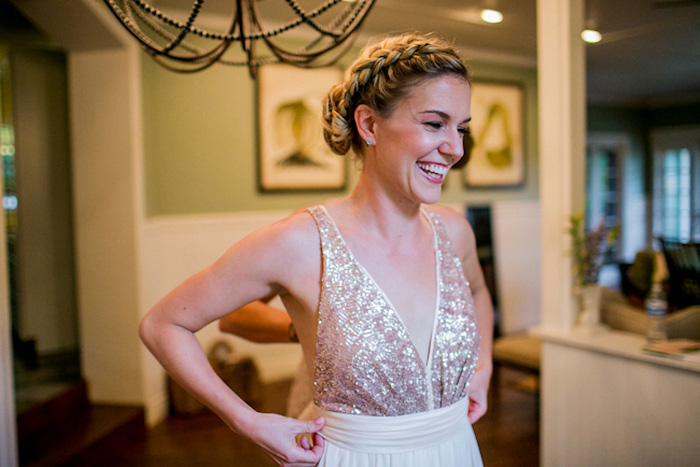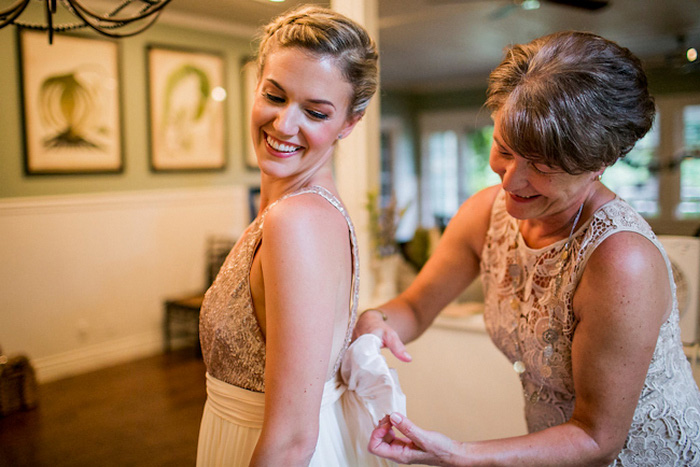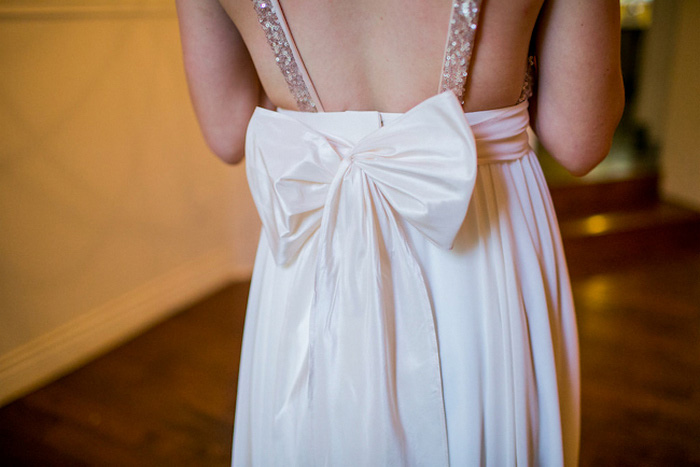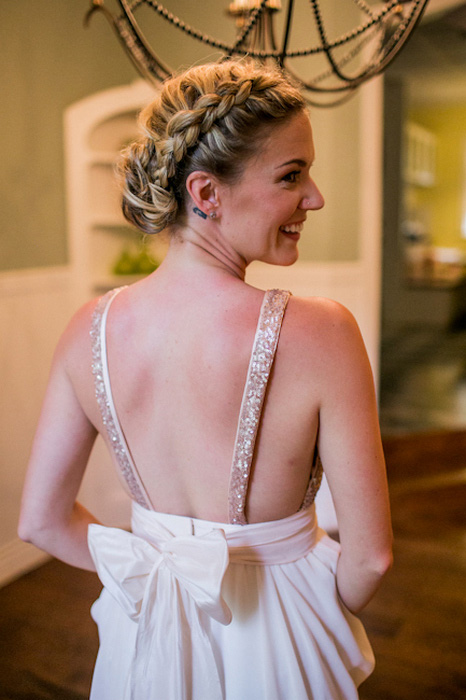 What are some of the challenges that you faced planning an intimate wedding?
Being asked for lots of details (by colleagues, acquaintances, extended family) when you're trying to keep it under wraps from even your small guest list and those closest to you! It feels weird to tell someone far removed from your inner circle about a detail that even your mom may not know. I suggest choosing a few details that you are comfortable sharing with everyone (including those attending), such as your venue, or who is officiating (especially if it's someone meaningful).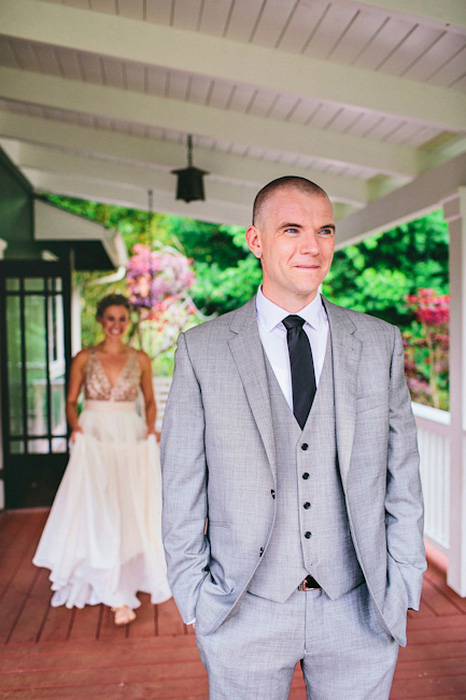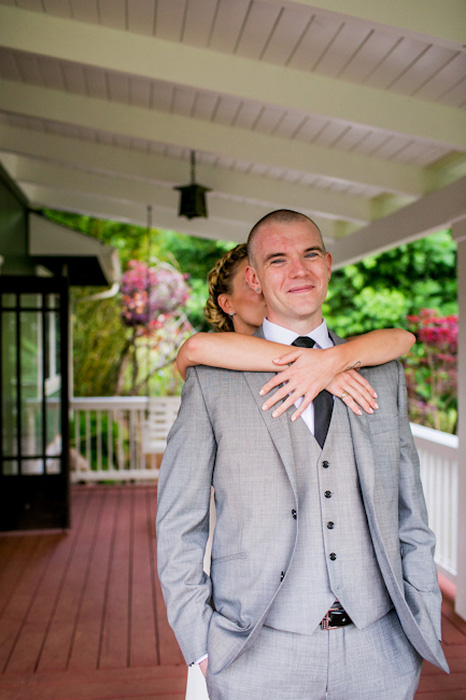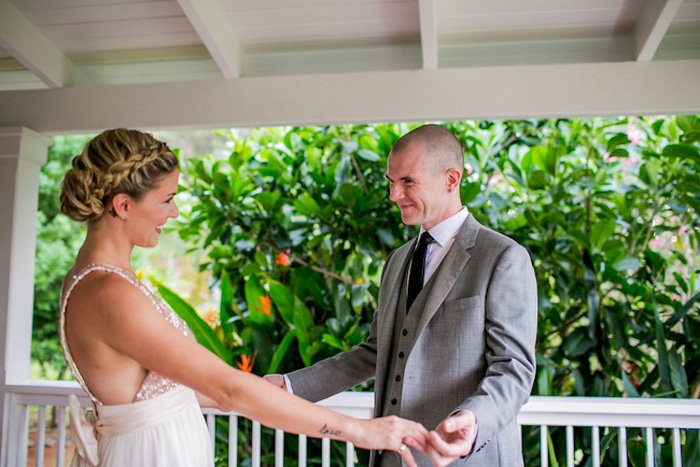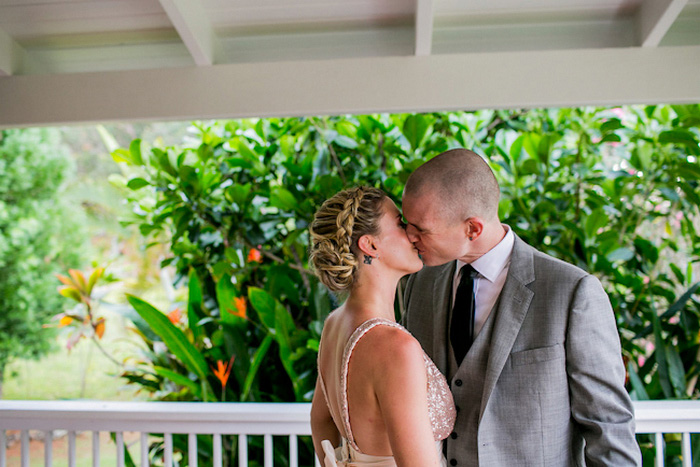 Was it difficult to pare down the guest list? 
Because we decided from the get-go that we wanted to cover flights and accommodation for everyone (we didn't want our decision for a destination wedding to burden anyone), it was an easy decision to stick with! We kept it to immediate family only (siblings and parents) in order to keep costs realistic.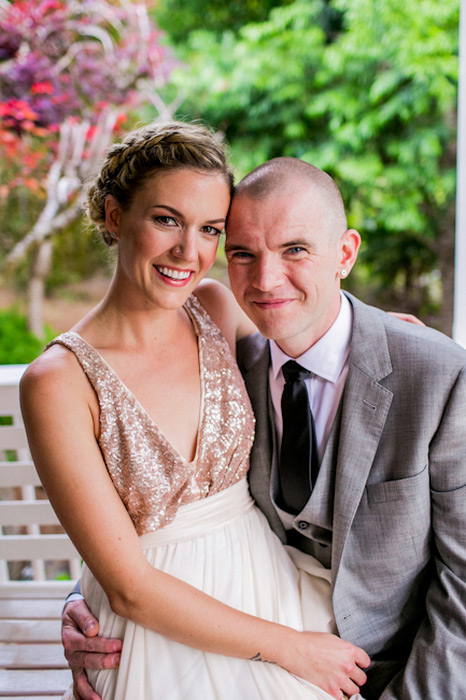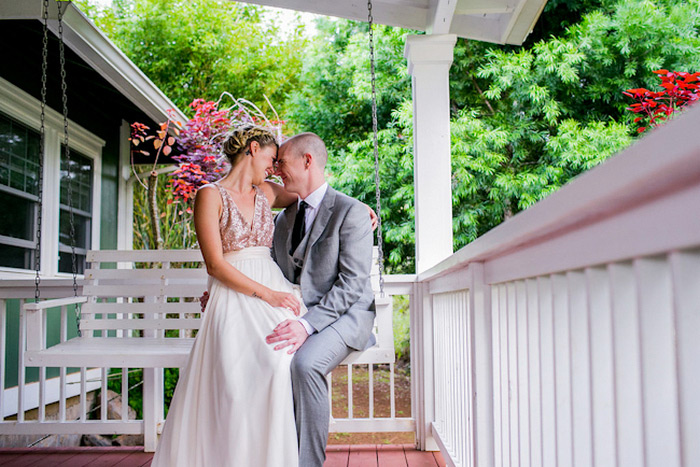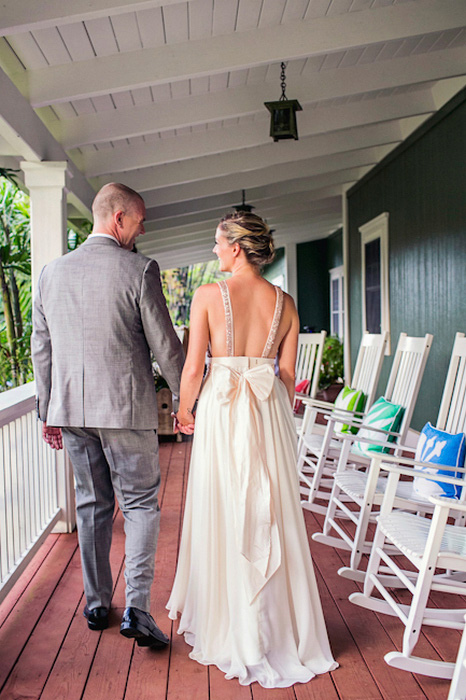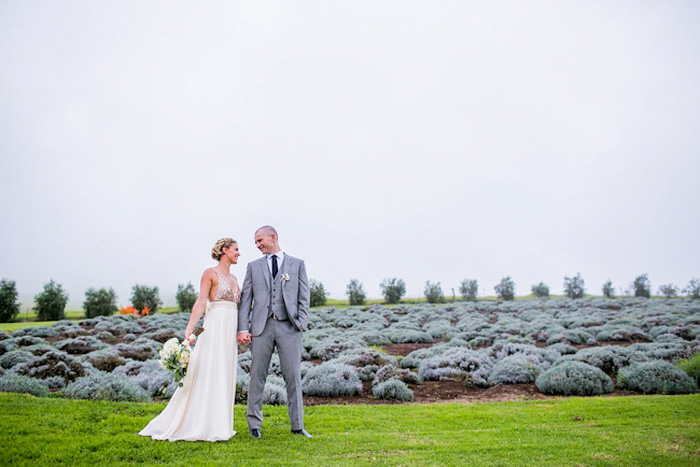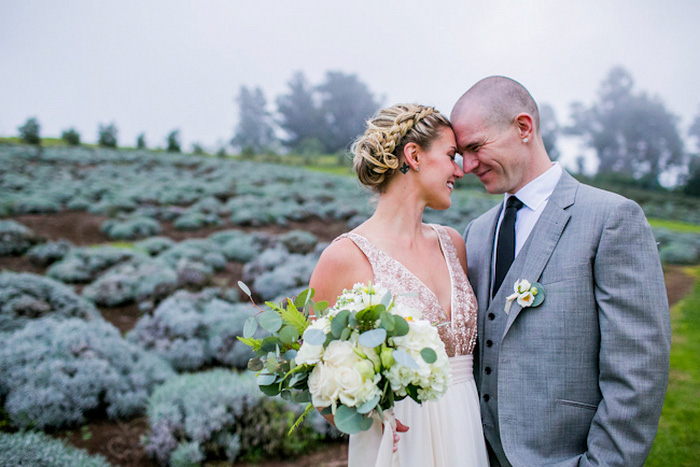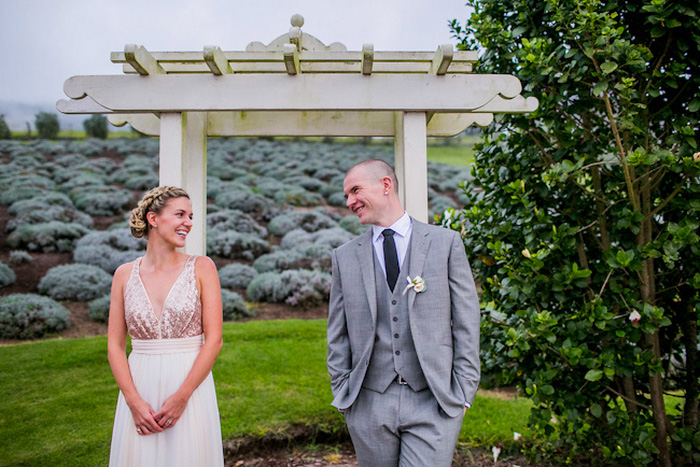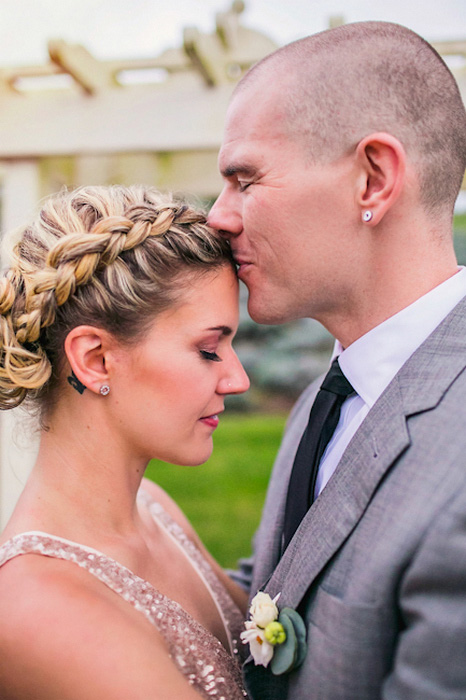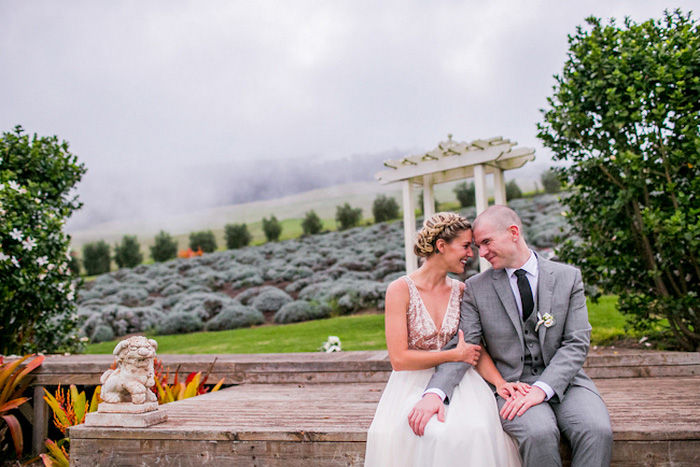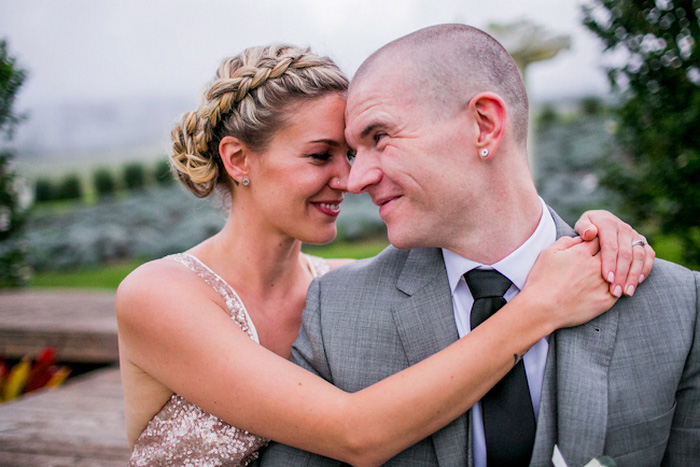 Did you have any 'issues' with the small guest list from friends and family? If so, how did you address them?
Mostly we encountered disbelief. So many people assumed we would have a big wedding because we have a large group of shared colleagues and friends. We just kept reassuring everyone that it was what we envisioned, and we were enthusiastic about the experience we would be able to provide for our closest loved ones (who all, SO deserved a vacation).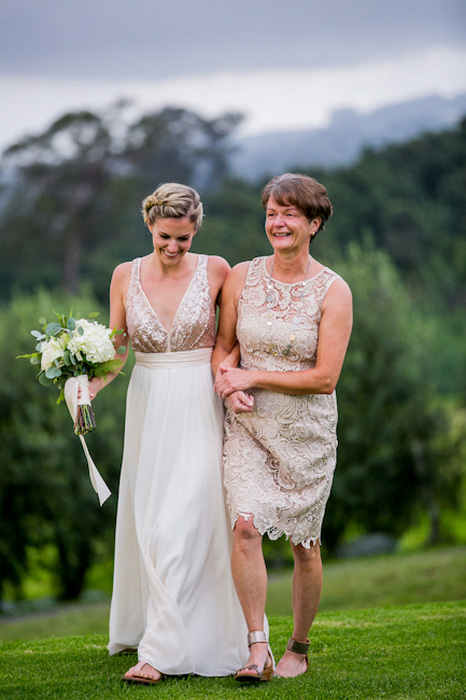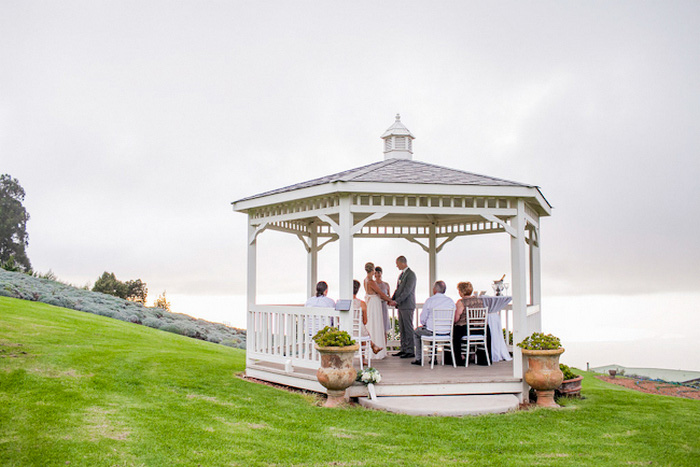 What were the highlights of the ceremony?
Having my sister marry us. She did such an amazing job; it was so sincere and heartfelt. There were so many meaningful little moments too, like having our rings passed around for everyone to hold, before Chris and I exchanged them. Our mums each read a passage we selected, and Chris and I wrote our own vows.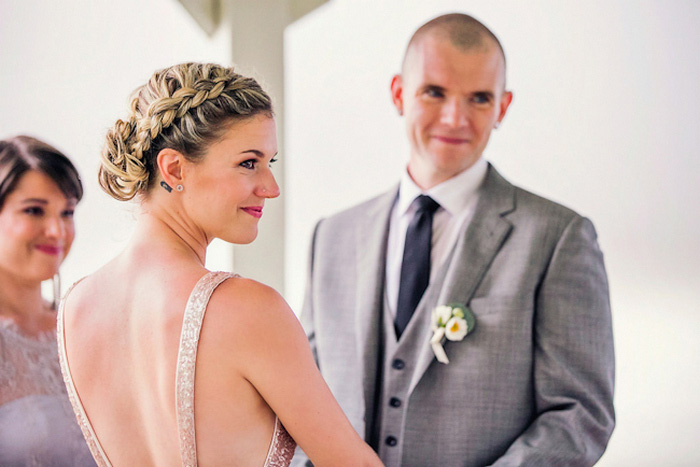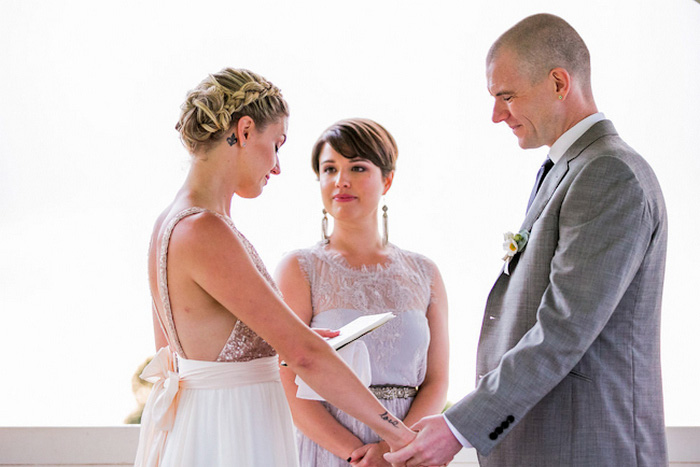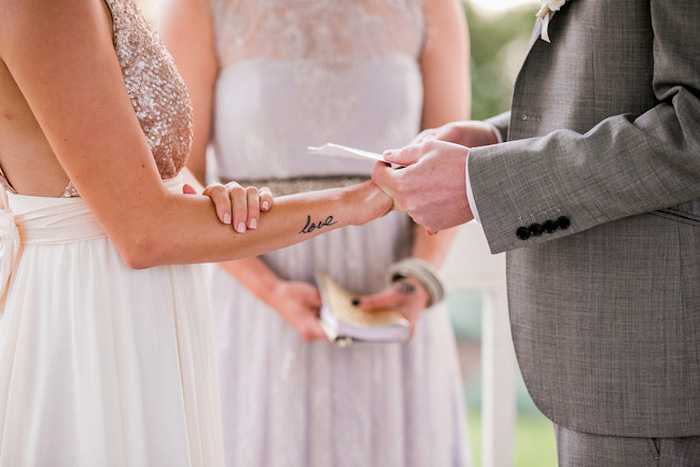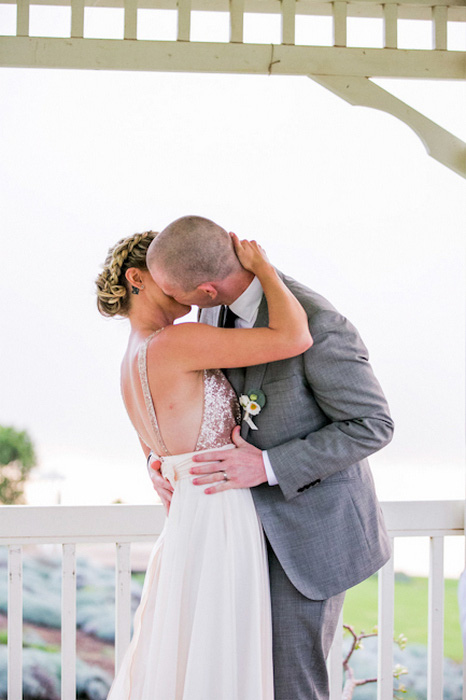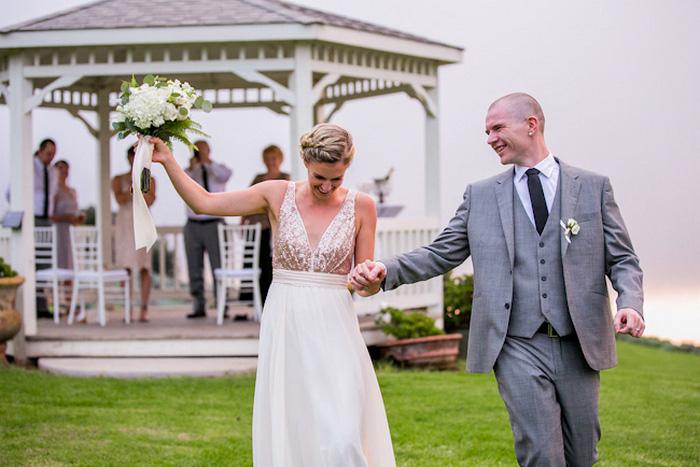 What were the highlights of the reception?
Our DIY approach to the ambiance and decorations, which made it comfortable, yet stylish and full of love (and inexpensive!). The money we saved went into the catering instead and it was so worth it. Because we stayed at the property prior to the wedding day and reception dinner, we had the ability to leisurely prep and customize every element. We allowed our creativity to be sparked once we arrived, inspired by things we saw out shopping, and elements from around the property. This also meant low stress (fussing over design options) during the months leading up to the wedding. I only really gathered ideas on Pinterest.
The ladies had a crafting day prior to the wedding. My mum made paper lanterns for LED tea lights along the railing. She had also previously contacted all of our cousins, aunts, uncles, and grandparents for black and white wedding photos from all of their wedding days. She made this into a garland that we strung up so they all could be with us in spirit.
The cake was hand made and decorated by Chris's mum (she packed it from frozen, made from her bakery "Ooh La La Cupcakes" in Victoria, Canada). She was up until 3am the night before the wedding decorating the lace fondant, but it was so worth it. It was mocha flavour because Chris and I both love coffee and chocolate and the top tier was vegan, so everyone's dietary preferences were also accommodated.
The table decor was inspired by the lush greens on the property. Almost everything was picked or clipped from the 2 acre garden, except for some eucalyptus, baby's breath and white peonies we got from a florist. The mothers decorated the table while I had my hair and make up done; I left it up to them and was totally impressed. The place cards were made with lava rocks from the beaches we'd visited earlier in the week.
My sister and I made the menu board for our dinner. I used chalkboard markers on black bristol board which we attached to a kids painting easel we found in the garage at the house (wow – that worked out well!). We bought burlap and lace ribbon from a hobby store, and used it on both the menu board, and also for the bride and groom chairs.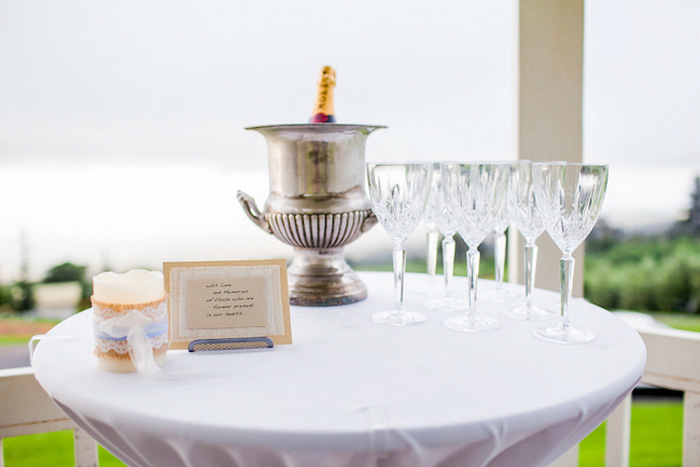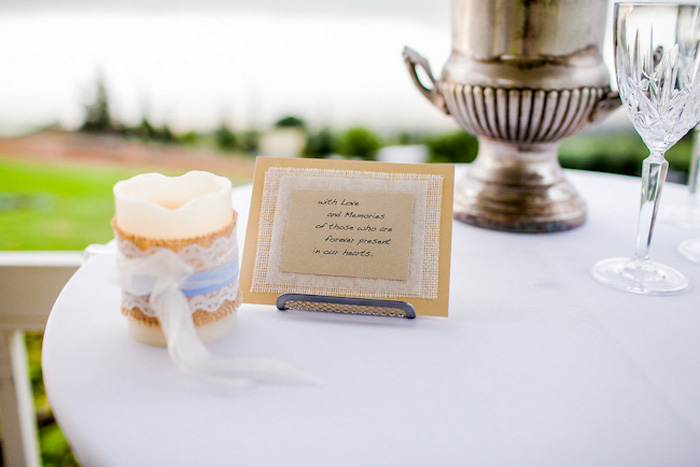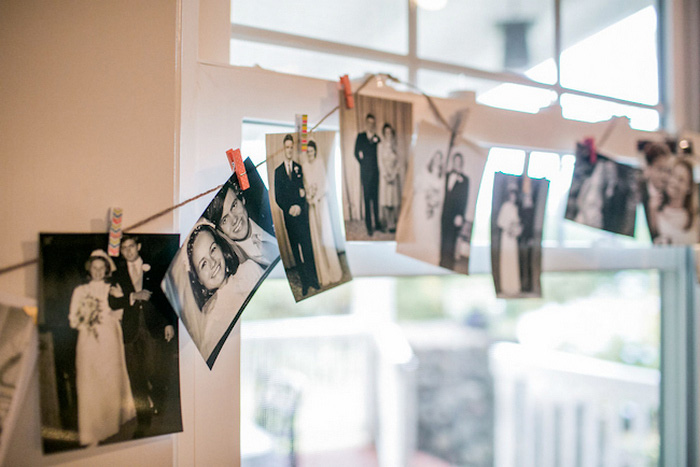 What was the best thing about having an intimate wedding?
The ability to be "present" the entire time. Every person had each other's attention, and we were all the "head table". We will never forget that day.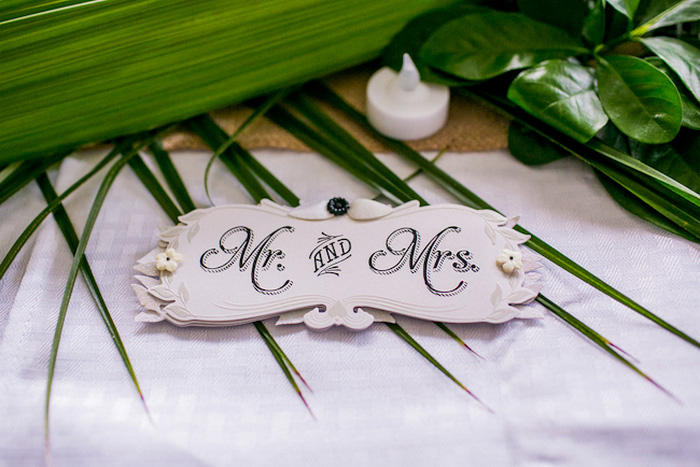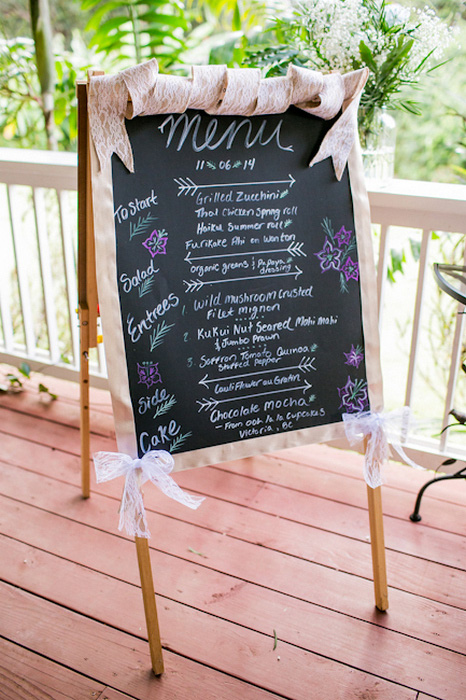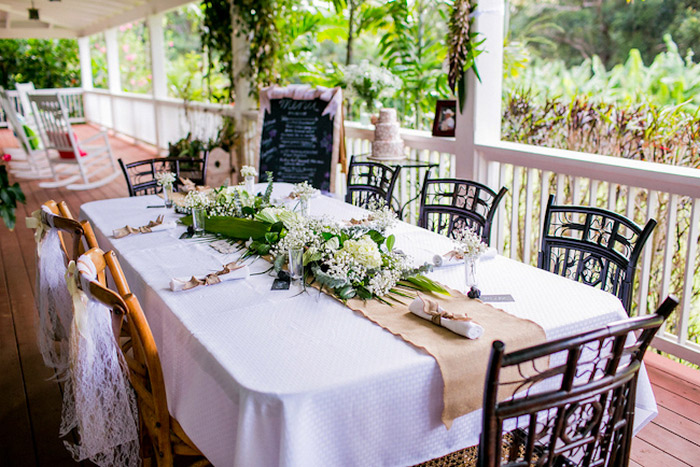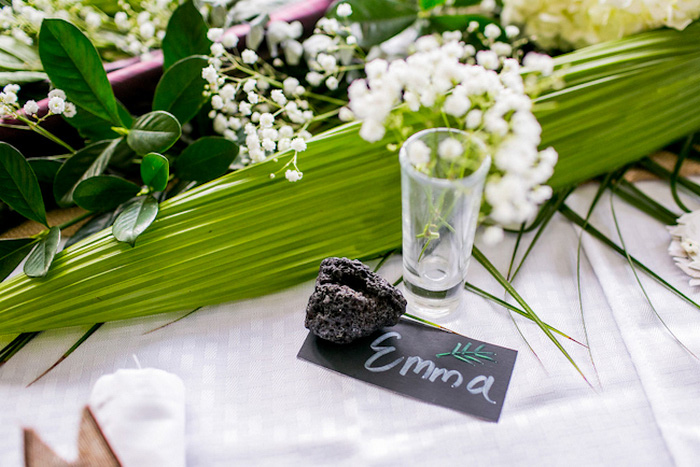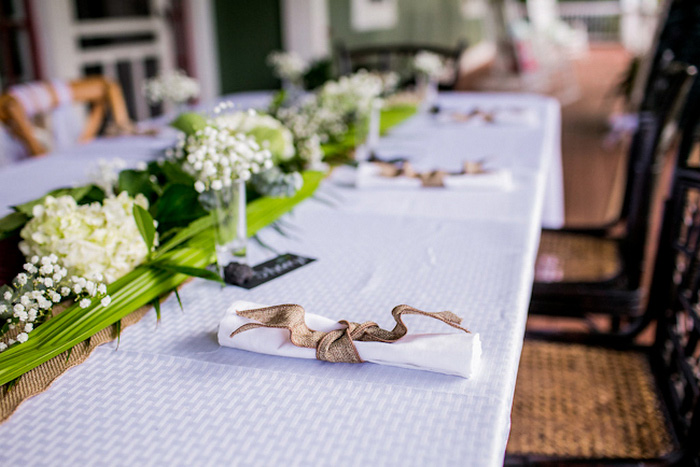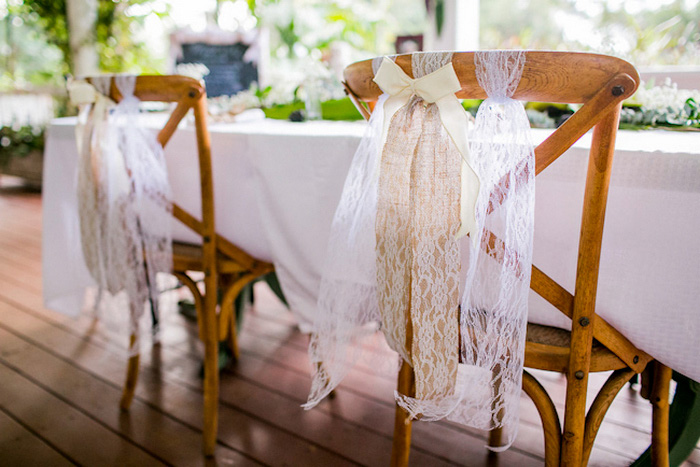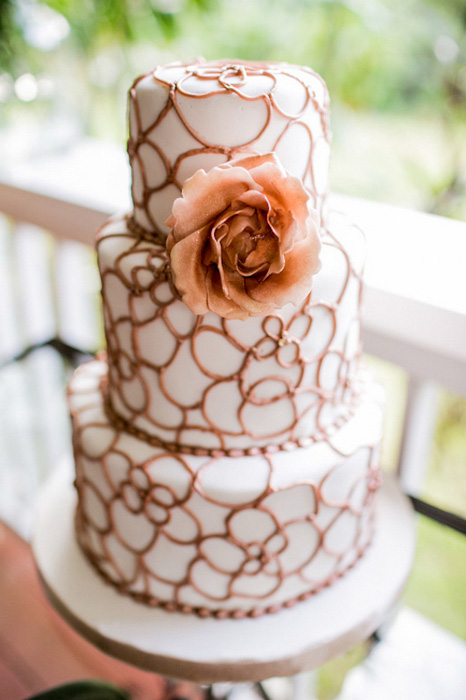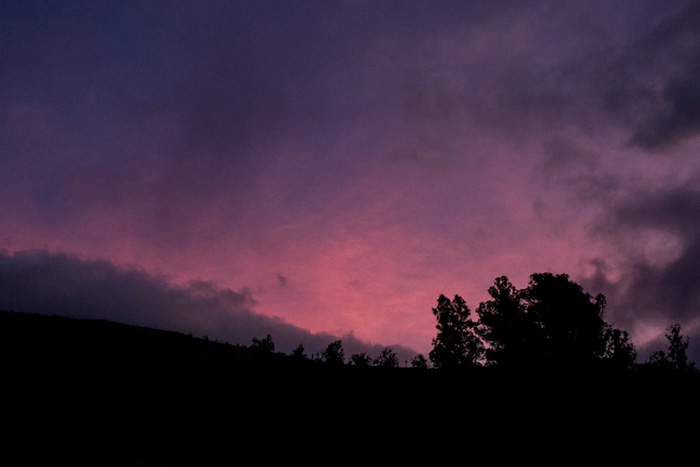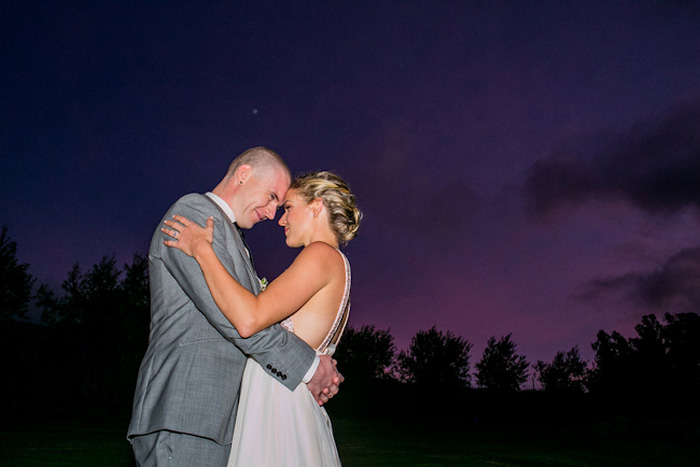 What advice do you have for couples who are considering an intimate wedding?
Do it! You won't regret it.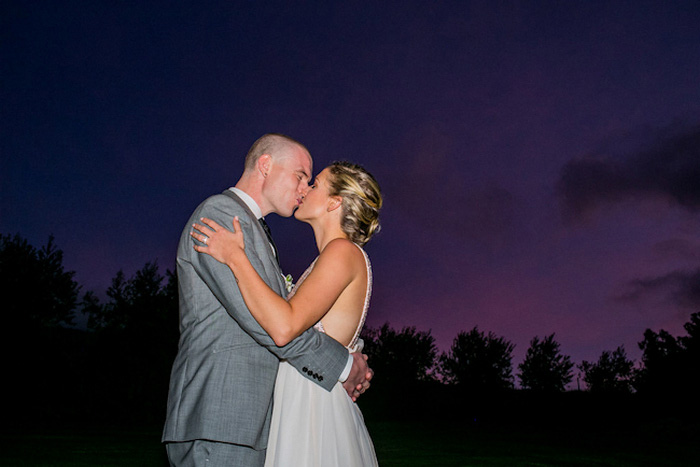 Vendors:
Wedding Planner: Maui's Angels Weddings
Photographer: Caitlin Cathey Photography
Catering: Cater2U Maui 
Hair & Makeup: I Am U'i Beauty
Ceremony Bouquet and Boutonniere: Dellables Floral Design
Venue: Ali'i Kula Lavender Farm