Wedding dress designers are using the neckline to create stunning details and dress silhouettes. Sheer and illusion necklines are a popular bridal trend that add embellishments and jeweled touches to the dress. These dresses have a subtle sensuality that creates some interest to traditional wedding dress styles.
This dress gives a feminine twist to a t-shirt style by having a sheer neck and cap sleeves. The floral appliqué adds to the overall look.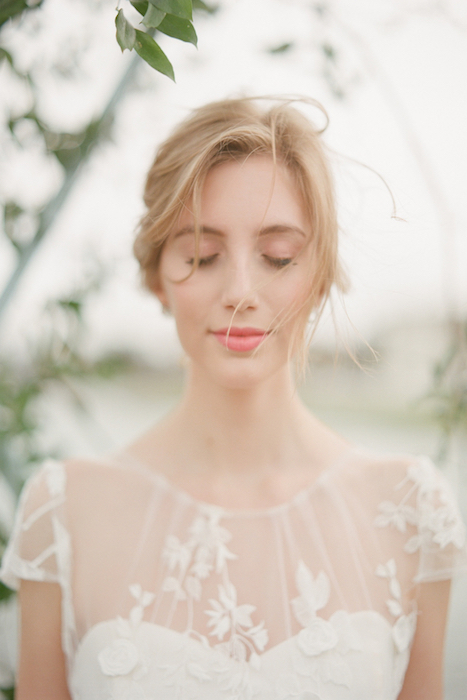 A scalloped edge on a high neckline looks lovely in a textured fabric.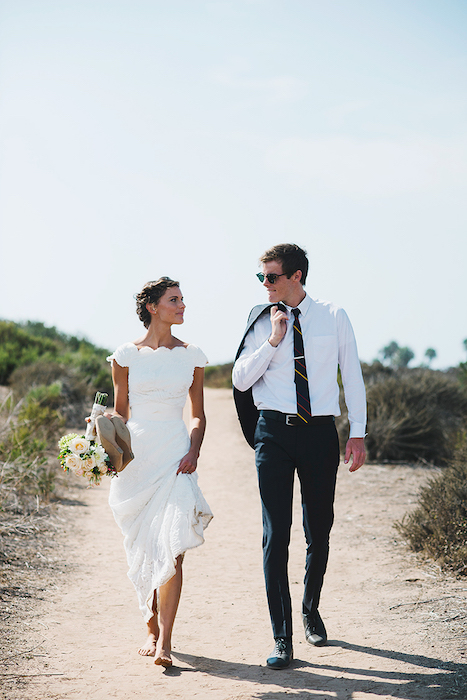 Alternatively, keeping the detail to the bottom of the dress creates a nice contrast with a clean, illusion neckline.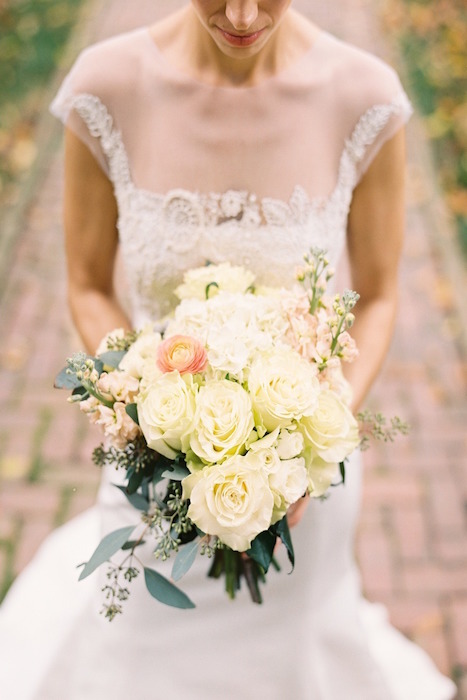 Fine lace with a high-neck is a delicate choice to balance out the volume of a high and low skirt. Complement an illusion neckline with a matching sheer veil for an ethereal look. What is also really great about these necklines are the modesty that they provide for revealing styles.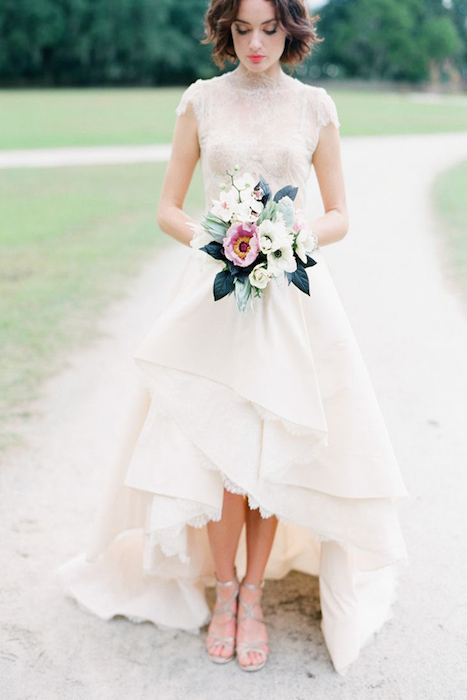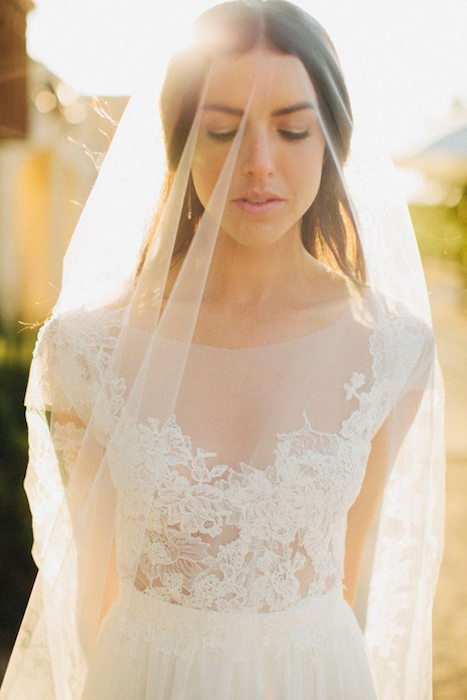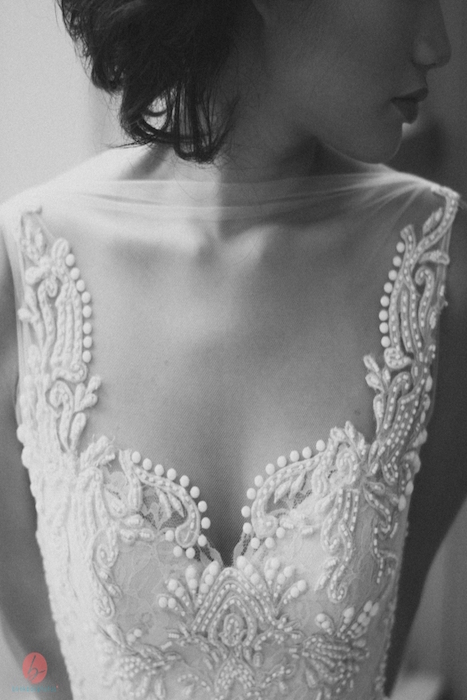 These necklines also look incredible on a sleeved dress, while still giving the impression of a strapless dress underneath. With a sleeved dress you can get away with more embellishments, including the cuffs. If you're not really into the princess style dresses but still love the volume on the bottom, this neckline will add something new. A long-sleeved lace top with a high neck is a gorgeous idea for a fifties themed wedding.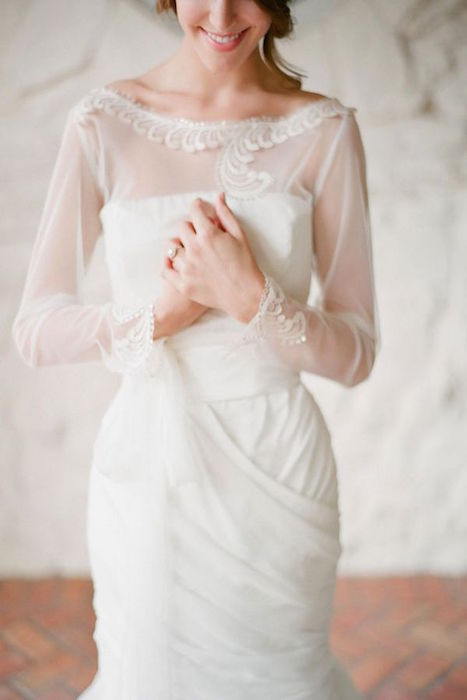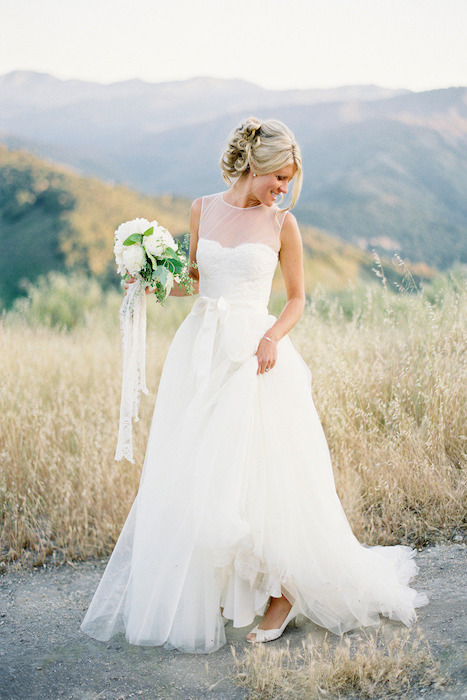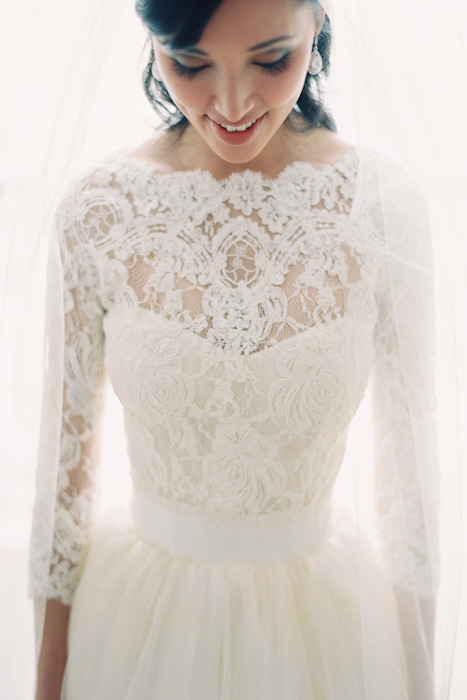 Give the strapless dress a makeover by still sticking to the same silhouette but having an unexpected sheer top. It's a very subtle look that allows for extra details and embroidery to finish higher up on the décolletage.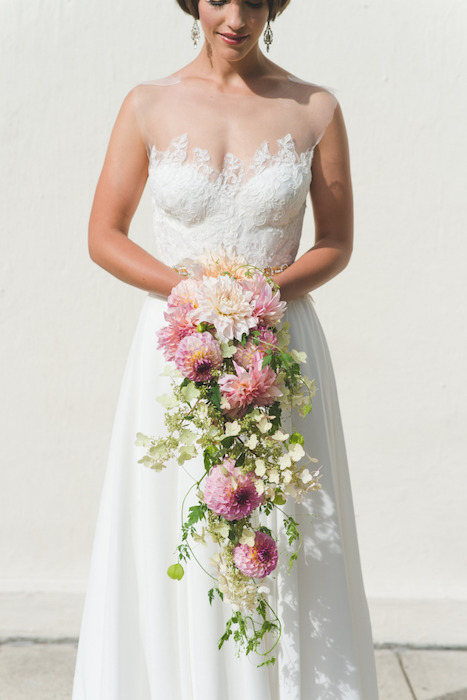 This embroidered panel gives the dress a vintage inspired twist.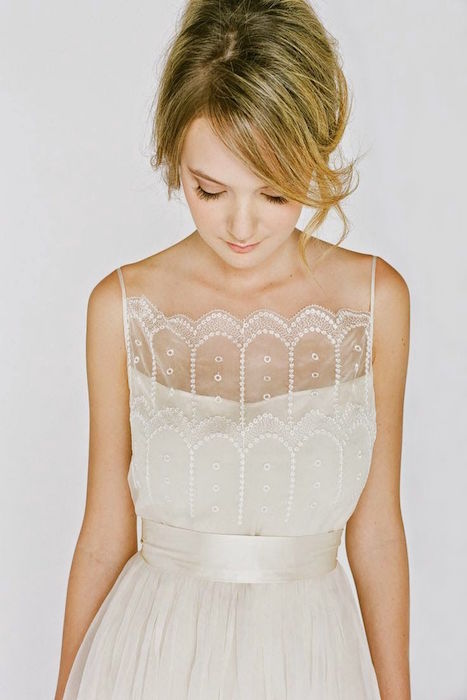 Photo one: weddingsparrow.co.uk; Photo two: Jessica Kettle; Photo three: adambarnes.com; Photo four: theknot.com; Photo five: matthewmorgan.net; Photo six: pinterest.com; Photo seven: burnettsboards.com; Photo eight: josevilla.com; Photo nine: claryphoto.com; Photo ten: greglewisphoto.com; Photo eleven: pinterest.com