Nude bridal beauty is all about a flawless and dewy complexion to create a pared-down look. Subtle peach and pink tones applied with the lightest touch look truly effortless. With spring pastels and romantic blooms in the wedding decor, this minimal makeup will complement it perfectly. When you think of nude makeup, go beyond the runway trends and introduce some subtle color to make the look more wedding-worthy.
A sweep of lip gloss with a shimmery eyeshadow looks feminine, without using too much product. To incorporate a beachy look, go for a pale peach blusher to highlight the cheeks. Strong brows and long eyelashes will stand out even more with a nude lip, so focus on emphasizing these areas.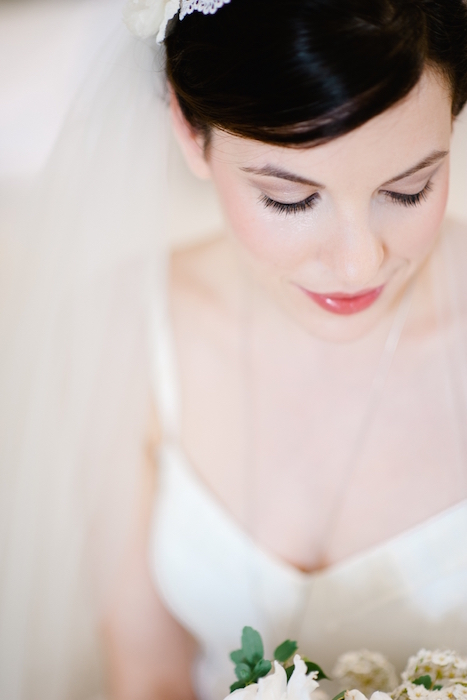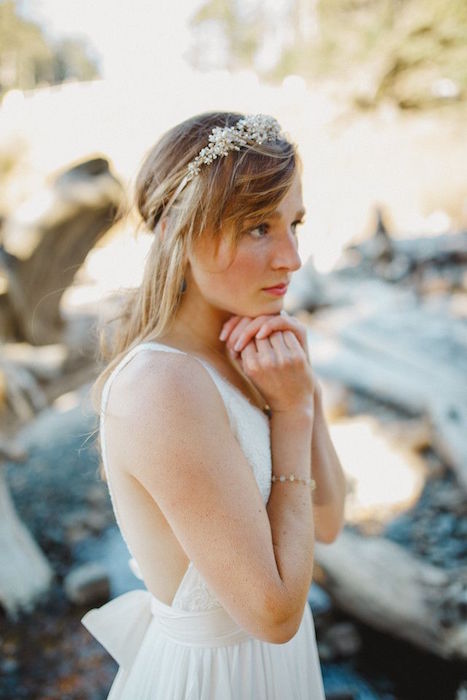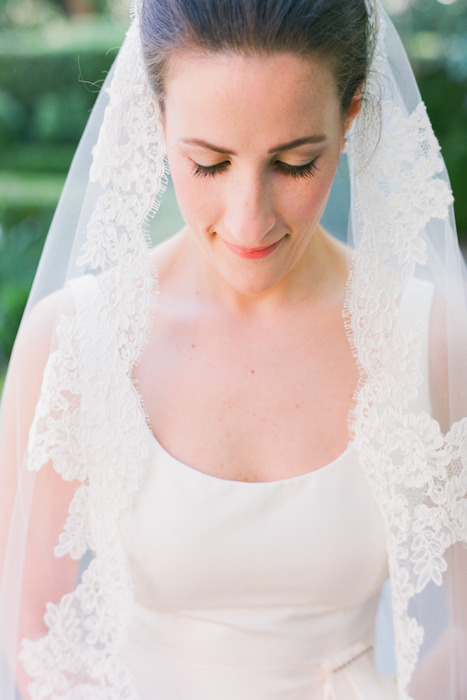 Dewy skin has a luminous quality that will look stunning for your wedding. You can replicate this with a satin finish or moisturizing foundation. Pairing a light pink lip with a brightening highlighter is another way to recreate a nude look. There's no need to forgo the eyeliner for this trend, a well-blended brown liner on the lids works really well with a blush tone lipstick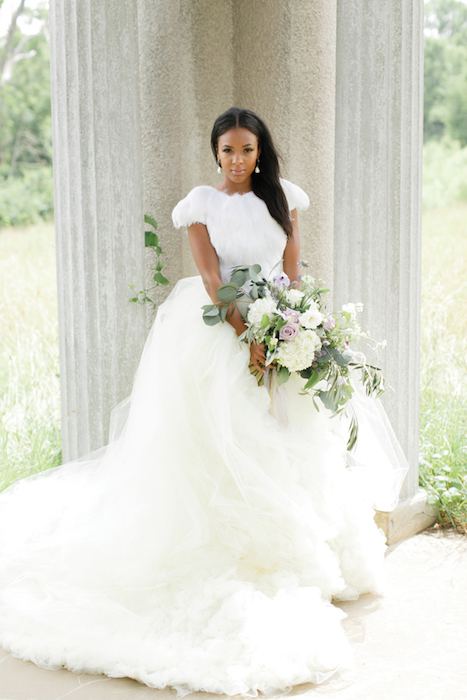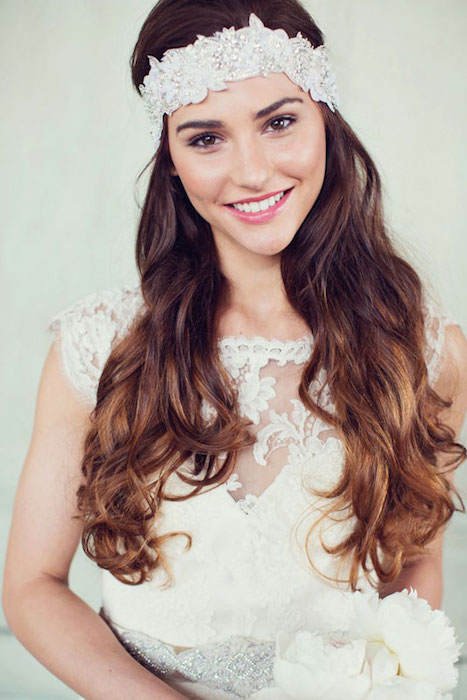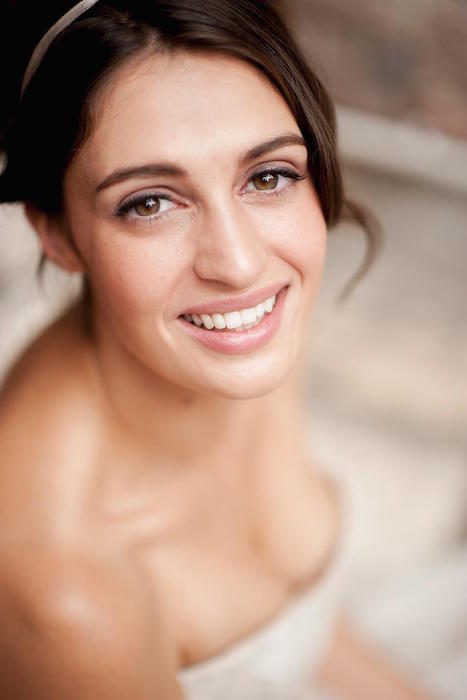 The nude lip is the main focus for this beauty trend, and has now become a classic. Using a liner in the same shade as your lips adds a plumper shape. Loose waves go so well with minimal makeup and complete the natural look.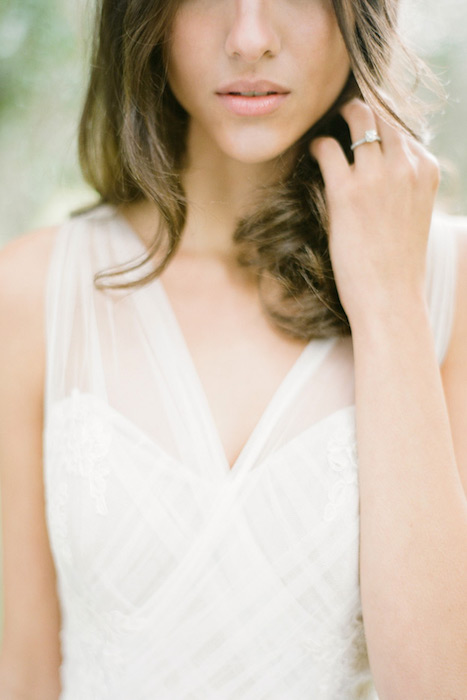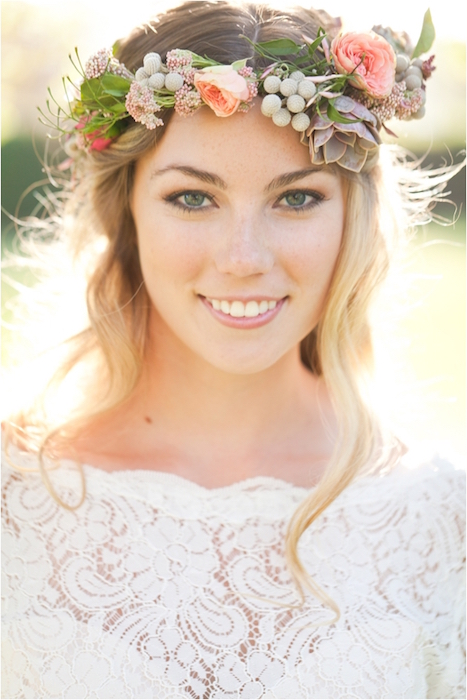 You would think that a smokey eye would have no place here, but it does. Instead of a brown, black or gray  palette, go for light pink and peach. It adds some color to a typical nude look without being overwhelming. Try and match your lipstick with your natural lip color for the ideal shade, and you can also blot the lips with your foundation if you're using a sheer gloss.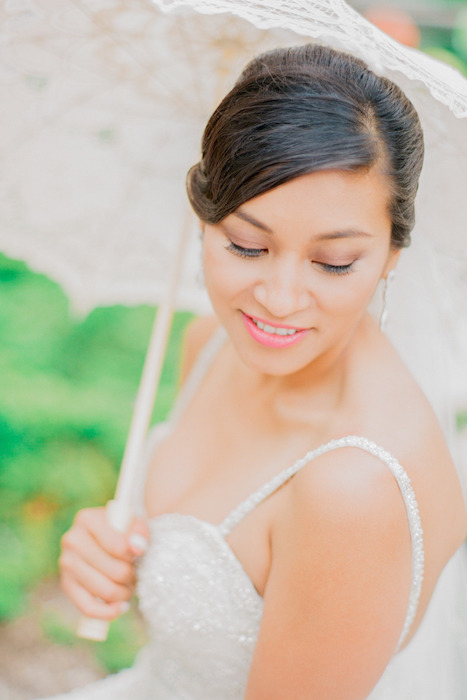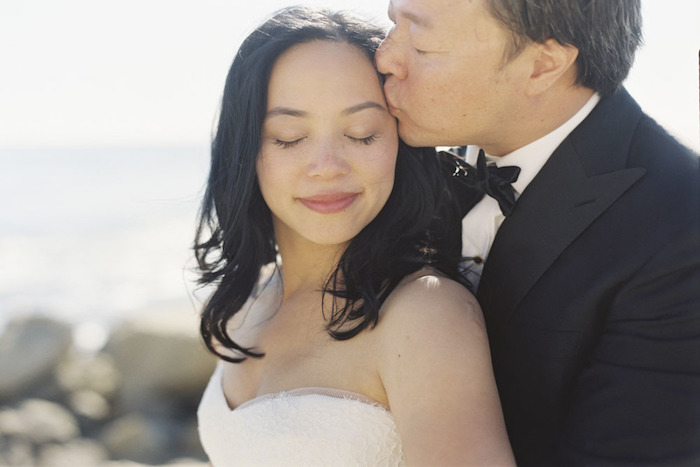 Photo one: nadiameli.com; Photo two: burnettsboards.com; Photo three: corbingurkin.com; Photo four: munaluchibridal.com; Photo five: peachesandmint.com; Photo six: wedsociety.com; Photo seven: ktmerry.com; Photo eight: lemagnifiqueblog.com; Photo nine: jordanbrittley.com; Photo ten: stylemepretty.com