For Olenka and Mykola, having an intimate wedding didn't just mean having a small guest list, it meant organizing a private family-oriented affair that included their guests in every aspect of their special day – from planning and decorating the venue, to celebrating together. Surrounded by their parents and their best friends who were dressed in coordinating outfits (floral dresses for the women, and checkered shirts and bow ties for the men), the couple exchanged their vows on a hill looking out towards the Carpathian Mountains. They followed up their nuptials with a casual reception full of singing, dancing, and marshmallow eating.
Special thanks to Nickolay Debelinsky for sharing Olenka and Mykola's wonderful wedding day with us!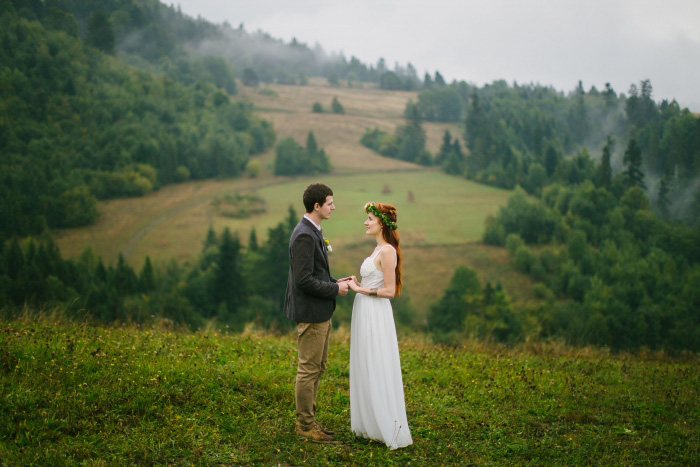 Olenka, 25 & Mykola, 25
Location: Zakarpattya Region, Ukraine
Wedding Date: September 5, 2015. We actually spent two days with our guests; the first day we were preparing for the wedding and had a family dinner, and the next day we celebrated.
Number of Guests: 10
Wedding Cost: $4,000
Wedding Ceremony Location: Behind our chalet there's a pathway to the Pikuj (part of the Carpathian Mountains). We walked up one of the hills to a fabulous panorama view and that was our ceremony location.
Wedding Reception Location: Chalet Kukavica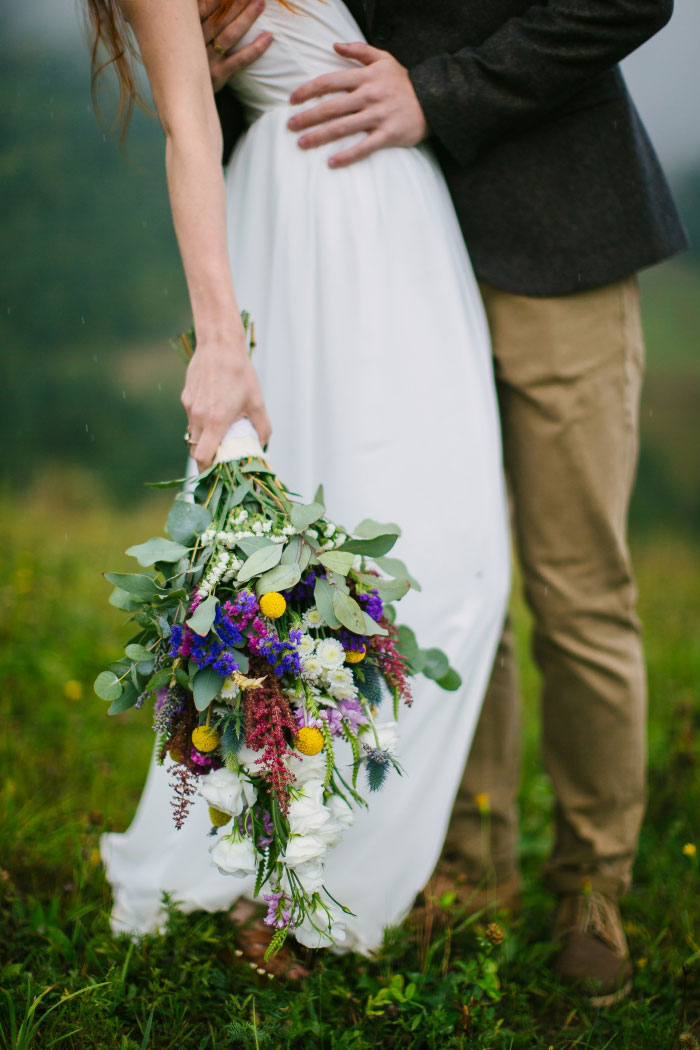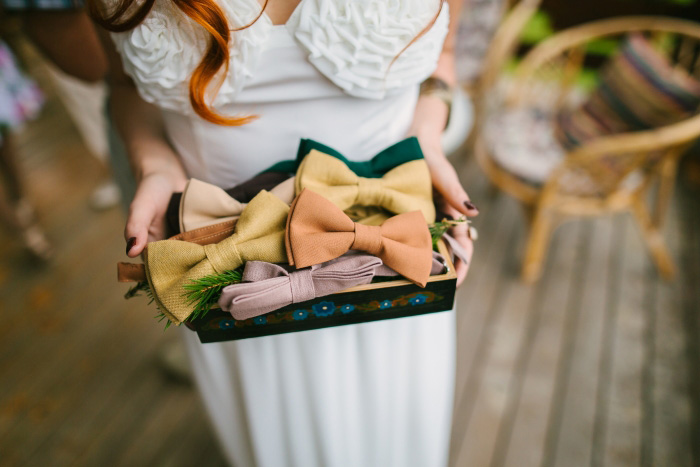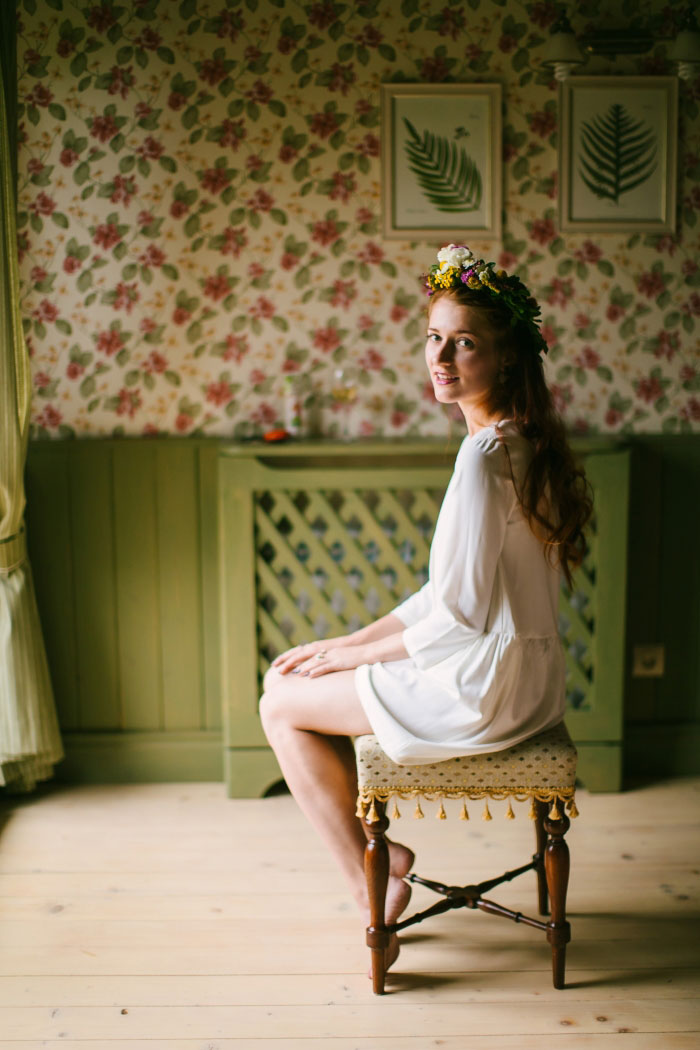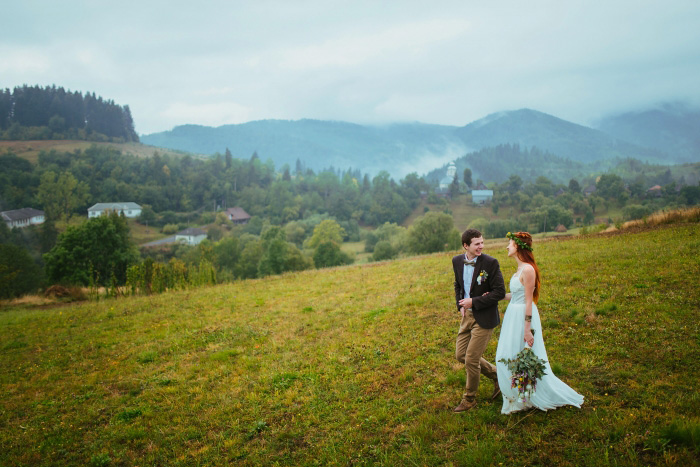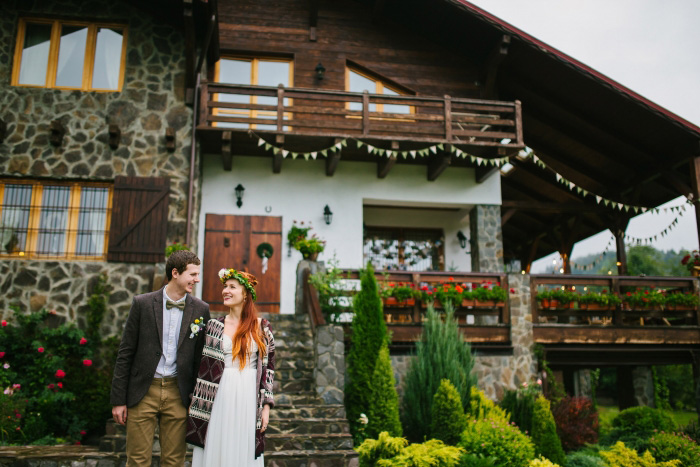 Why did you have an intimate wedding? 
It was very important for us to spend our special day in a comfortable, and friendly atmosphere; to us that meant being surrounded by the close family and friends that love and support us. That's why we decided to have an intimate wedding.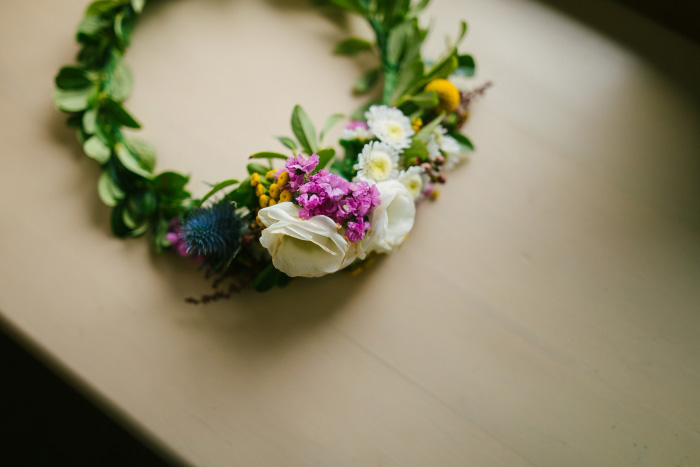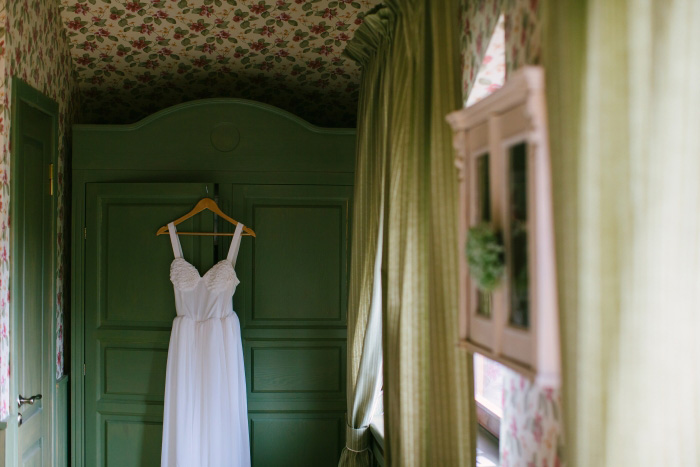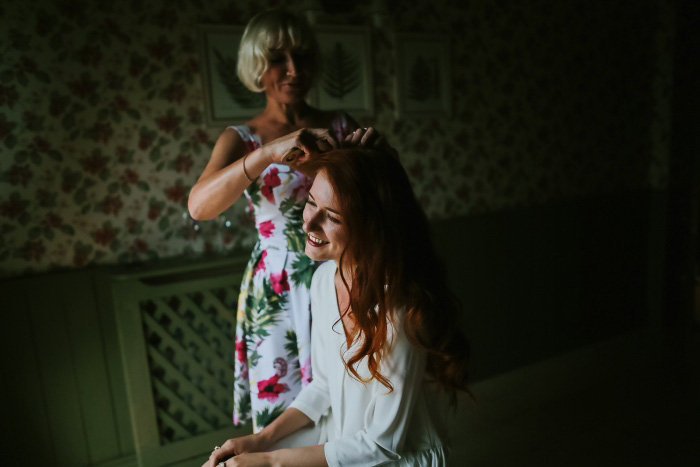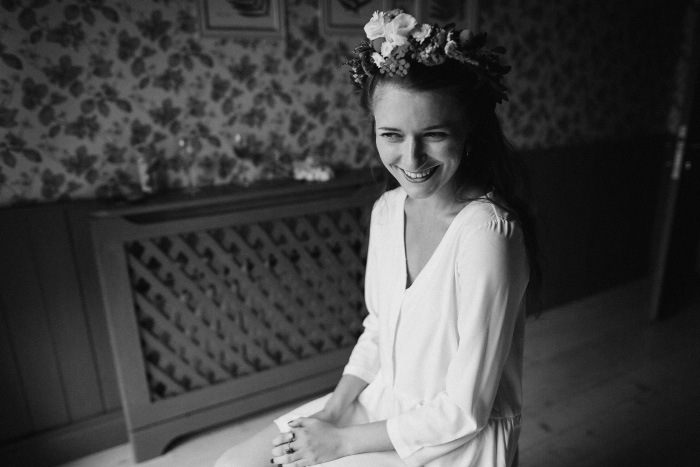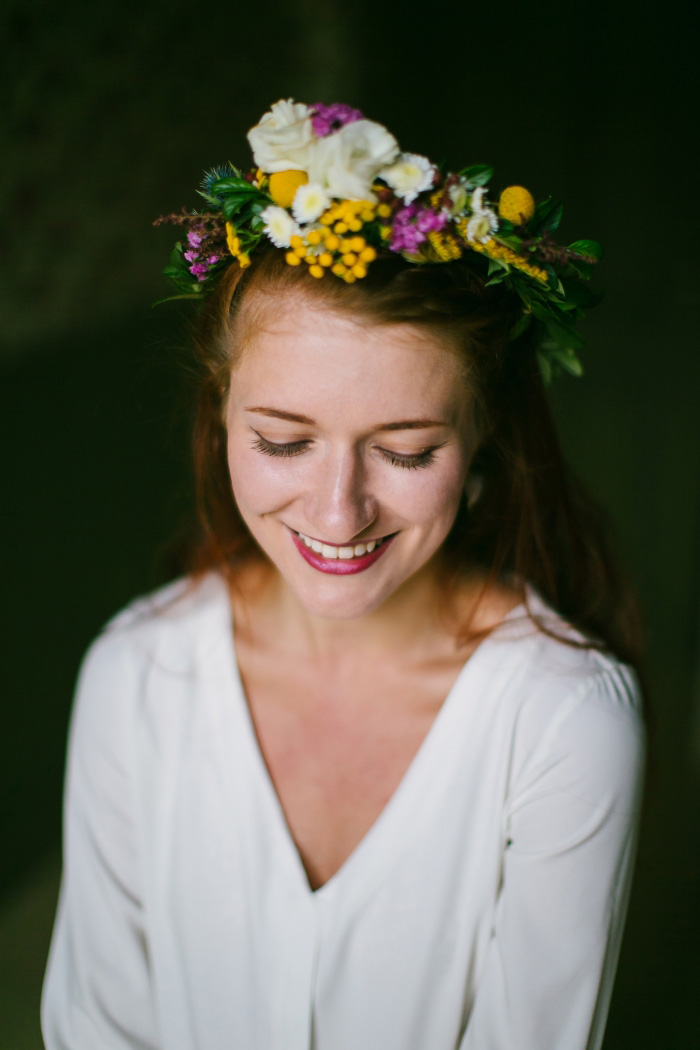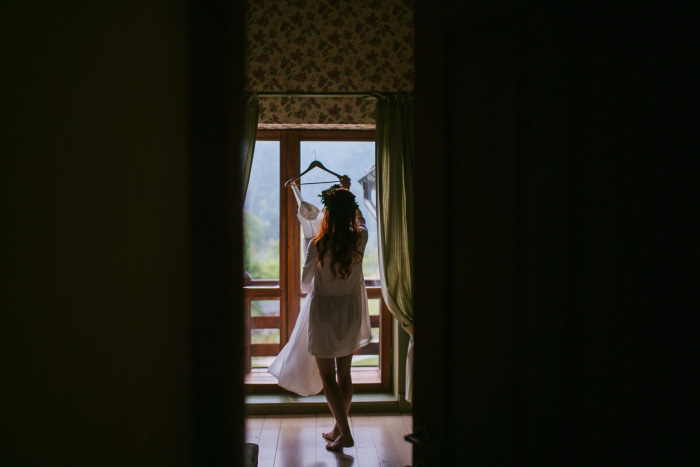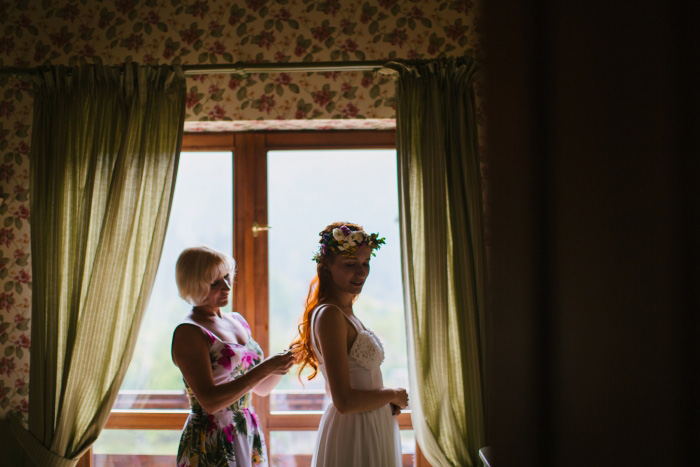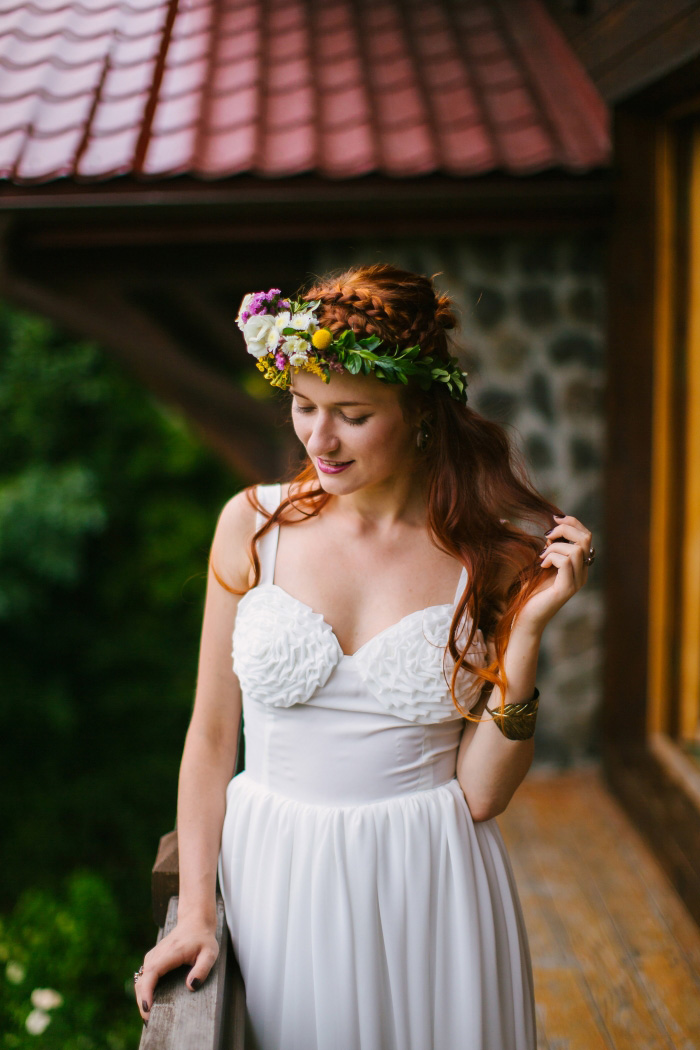 What are some of the challenges that you faced planning an intimate wedding? 
For us, an intimate wedding didn't just mean a small guest list. It also meant a private family-oriented day, and we decided that only we could organize it. We planned the whole thing without professional planners and that's why we faced a lot of challenges. We didn't know a lot about weddings and we spent a lot of time surfing the Internet looking for advice and searching for the best vendors. We also had a problem with time management and ended up doing a lot of things last minute. For me, the most difficult part was finding the perfect venue. And once we did find the perfect venue, we had to organize it all long distance because it was on the other side of the country. Our family and friends helped us and thanks to them we pulled it all off.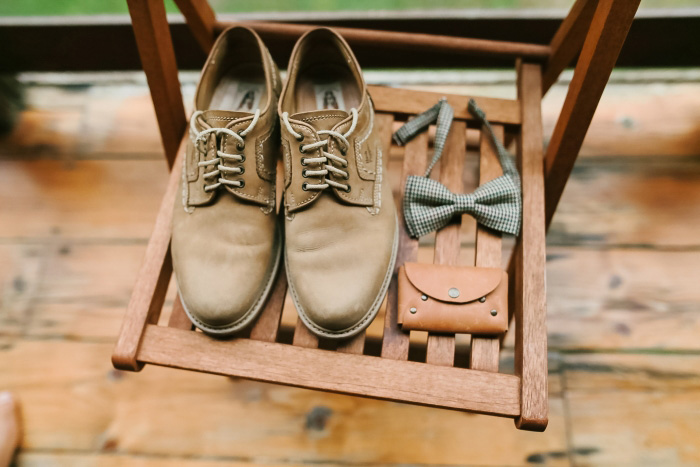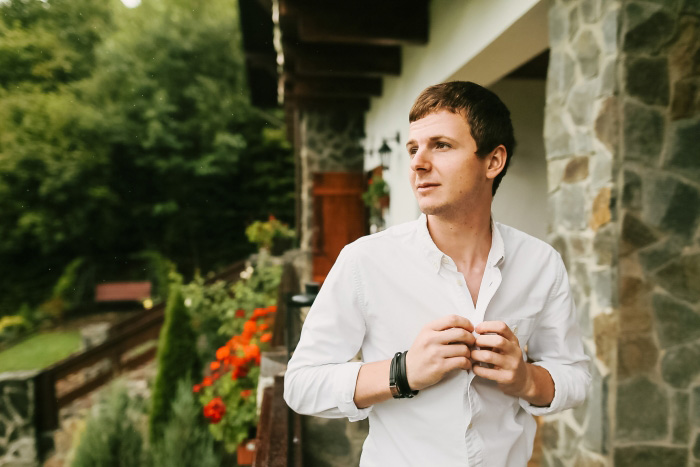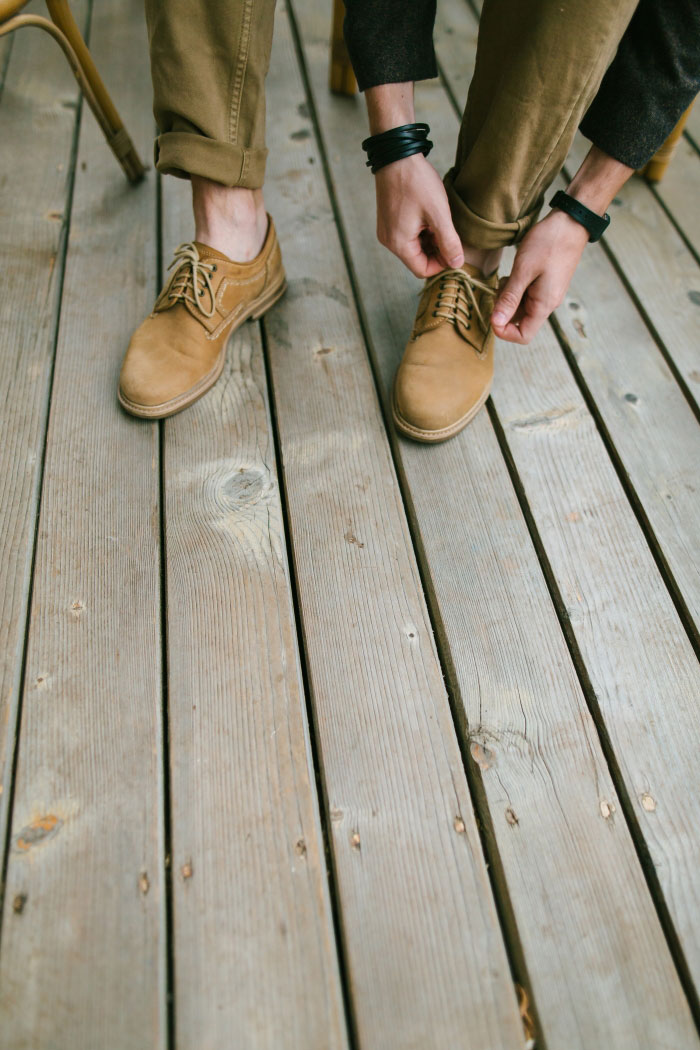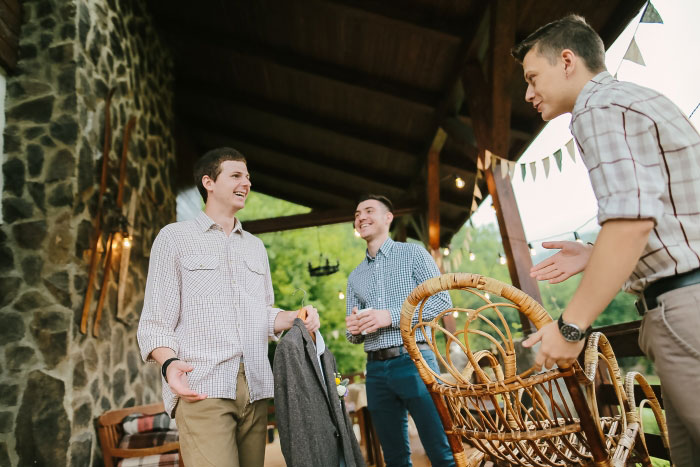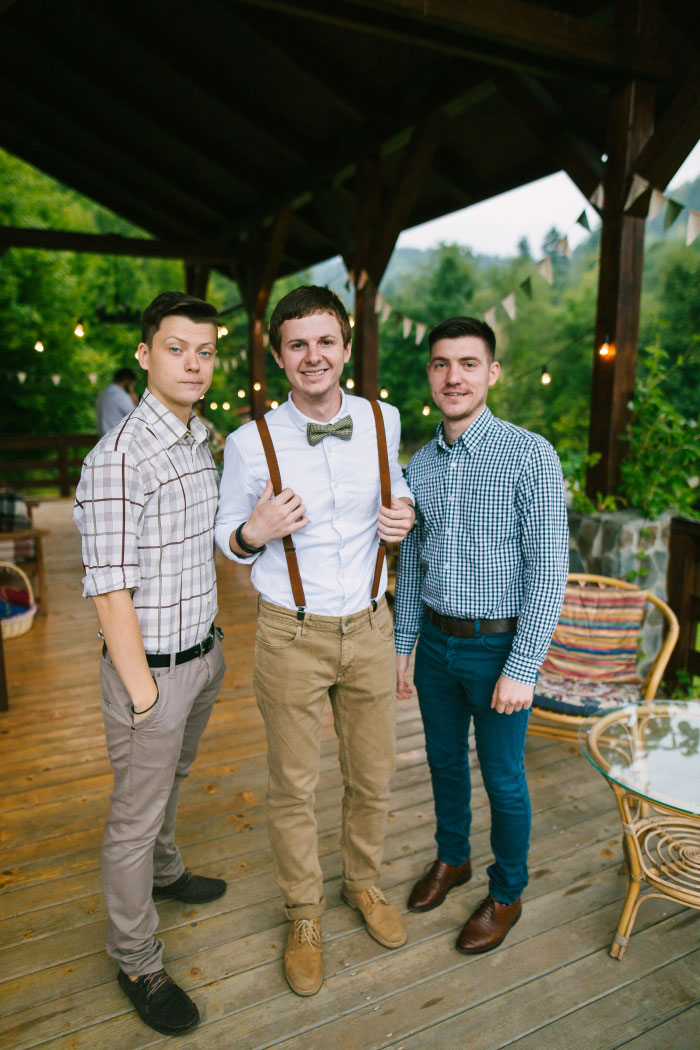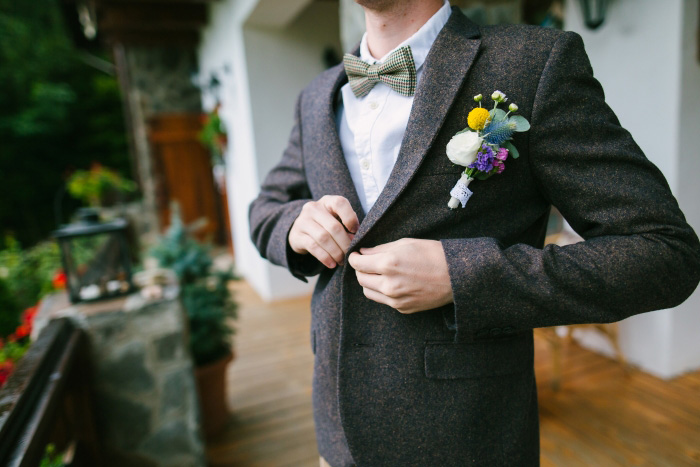 Was it difficult to pare down the guest list?
No, not at all. We knew we wanted to invite only our parents and our best friends, so it was easy.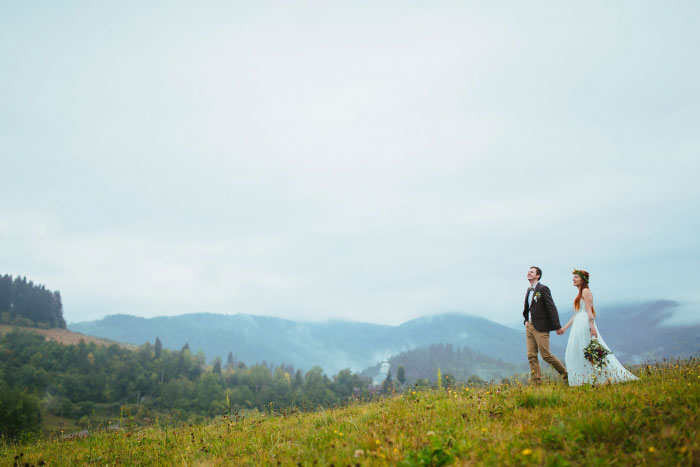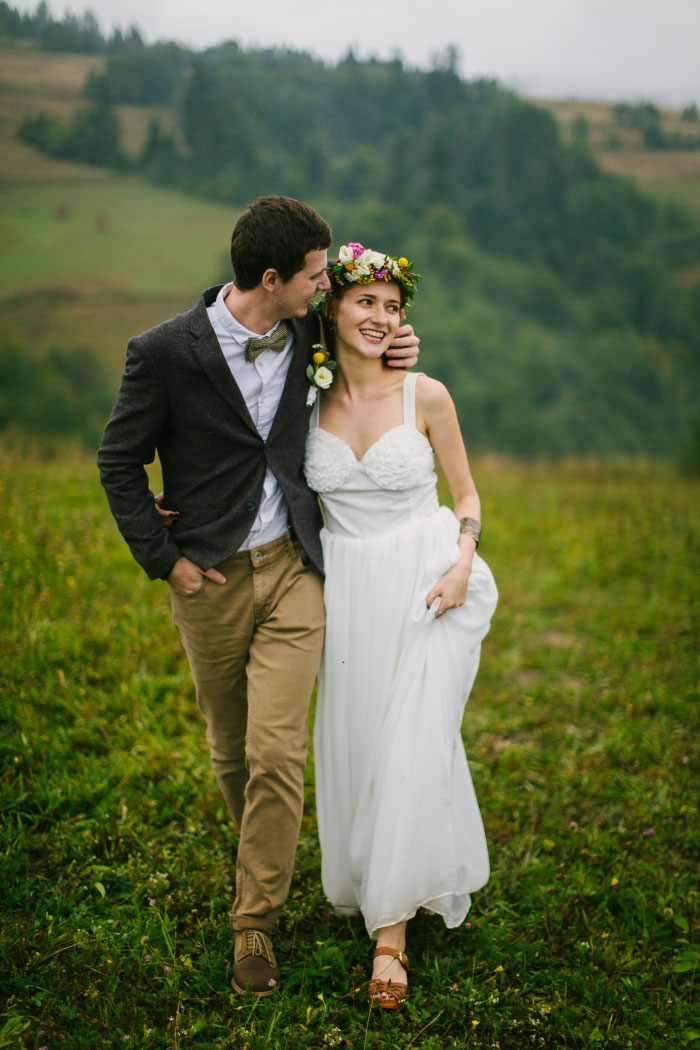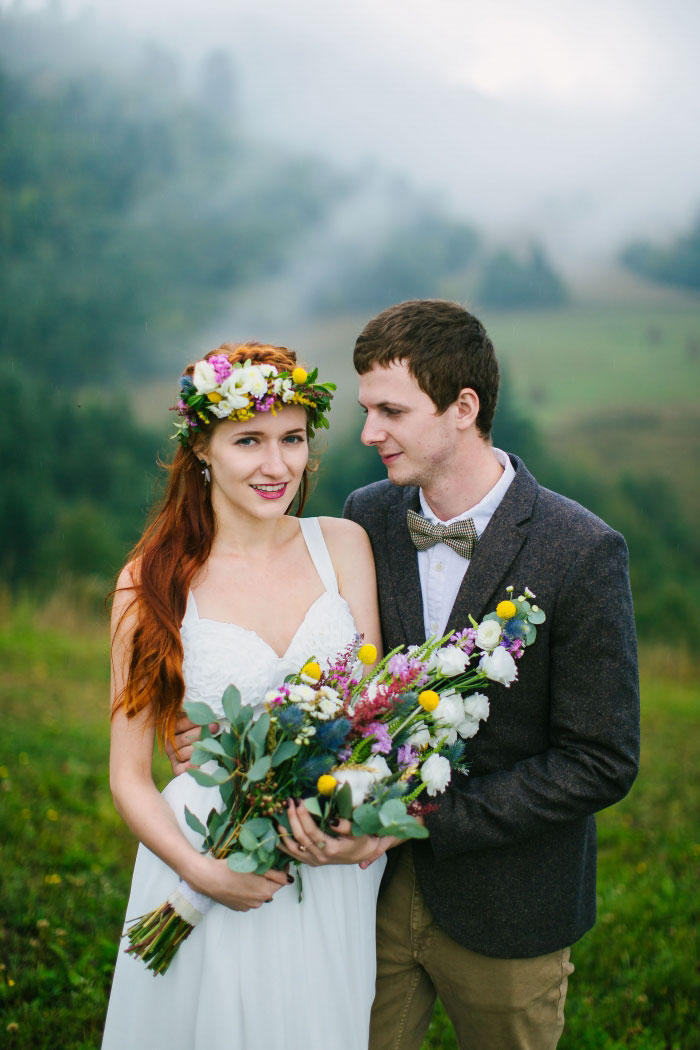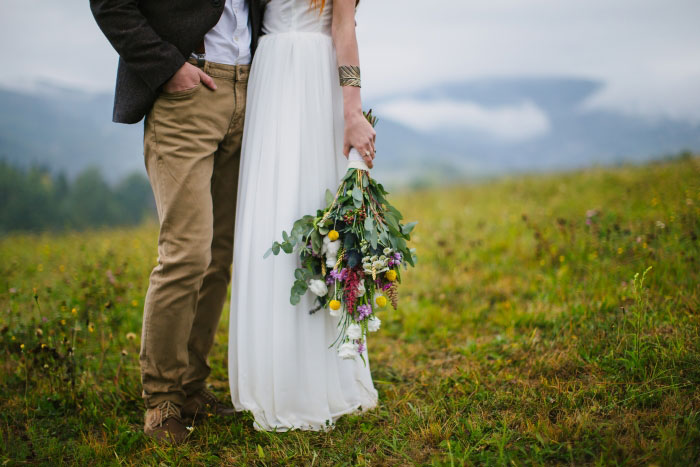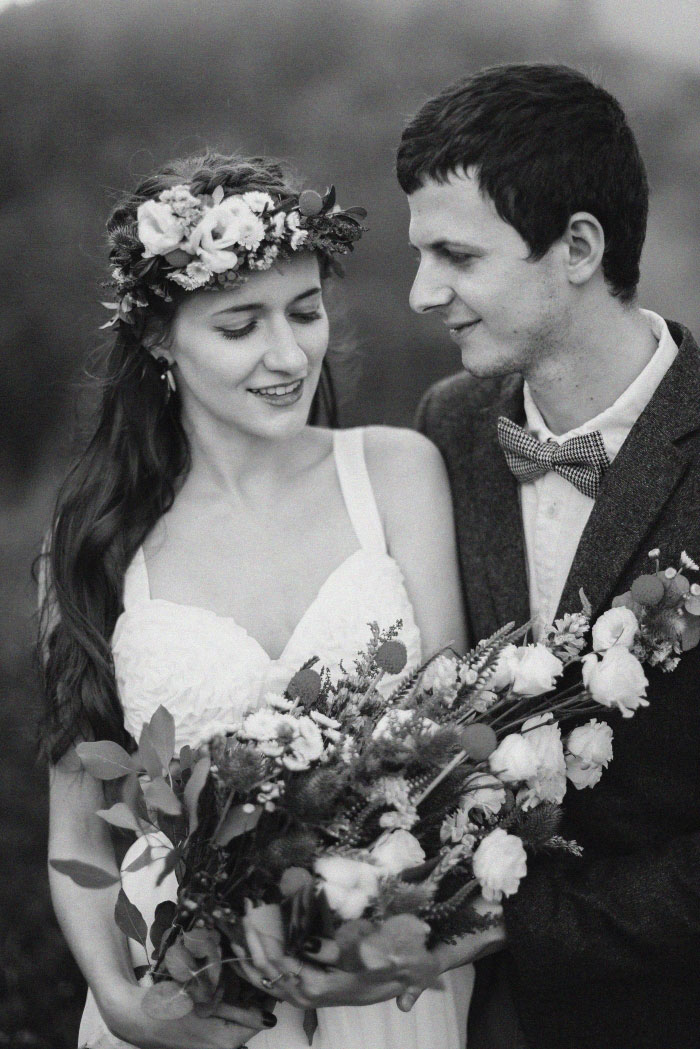 Did you have any 'issues' with the small guest list from friends and family? If so, how did you address them?
We were afraid that some of our friends wouldn't understand our decision to not invite their partners, but they took it well.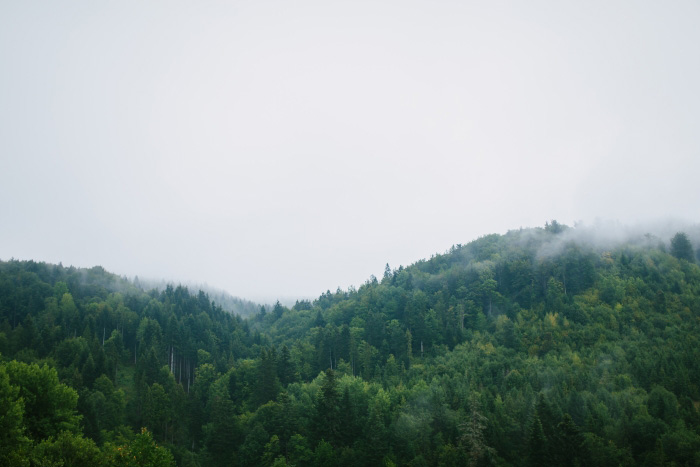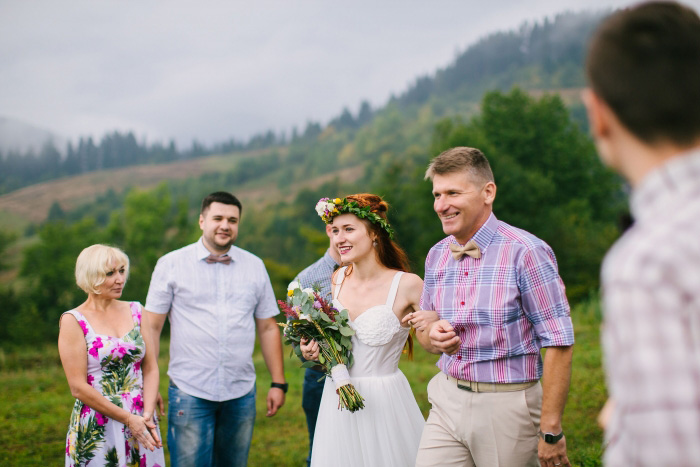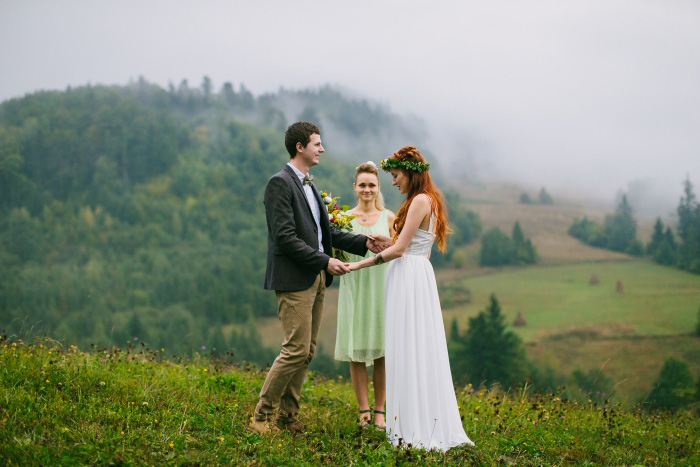 What were the highlights of the ceremony?
At the ceremony all the ladies wore dresses with floral prints, and the men dressed in checkered shirts and bow ties. We had a ceremony on a hill behind the house. We didn't have a ceremony arch, but we decided that the amazing nature surrounding us was far more beautiful than any wedding arch. Our best friend officiated the ceremony, it was raining, and as a ceremony song we choose Radiohead's "Bullet Proof". It was a truly magical moment.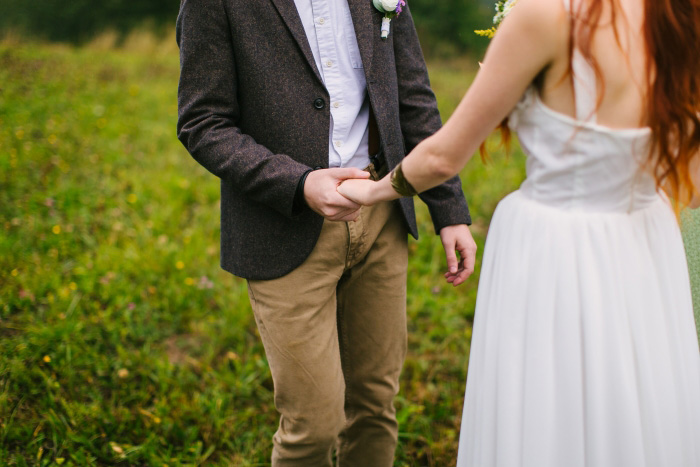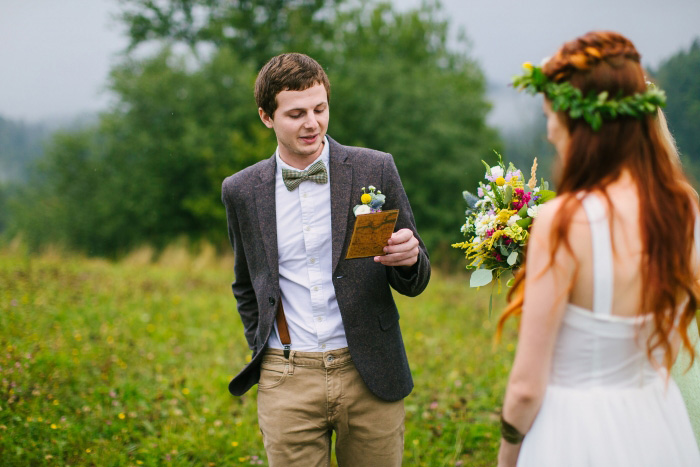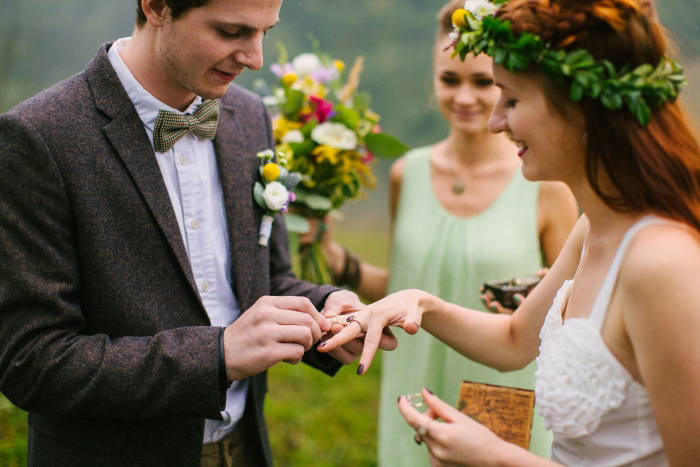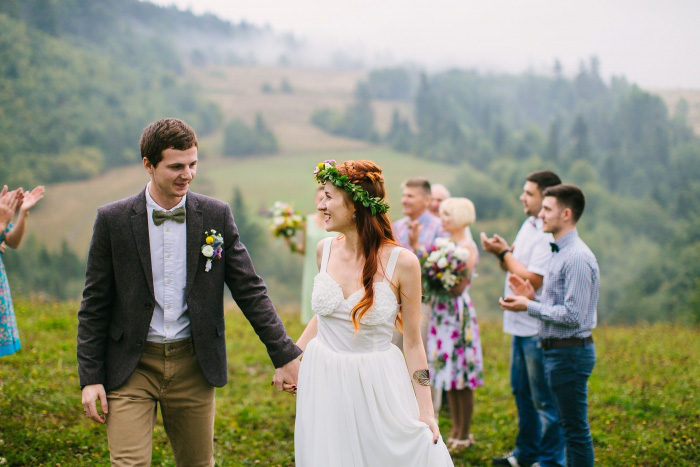 What were the highlights of the reception?
We celebrated on the terrace with a view of the mountains. For decoration we used old photos, candles, pine cones, coniferous branches, and wood slices. The bouquet, floral decorations, and headpieces were all created from wild and dried flowers. As a gift for our guests we chose clay spoons that looked like branches. We did not have a special program; we just danced, played the guitar, sang, played billiards, ate marshmallows near the fireplace, and took pictures with an instant camera. My dad prepared a special song for me and Mykola's parents told stories of his childhood. It rained almost all day so we prepared blankets for each guest in case of a cold evening. At the end of the night we turned on the projector and looked at old photos and watched a few episodes of "Friends".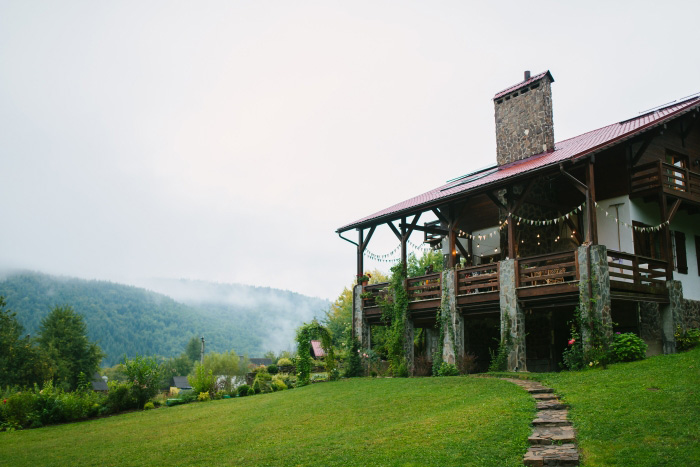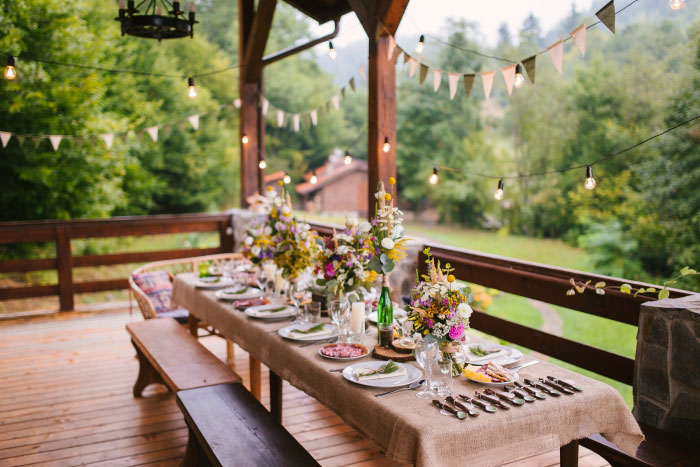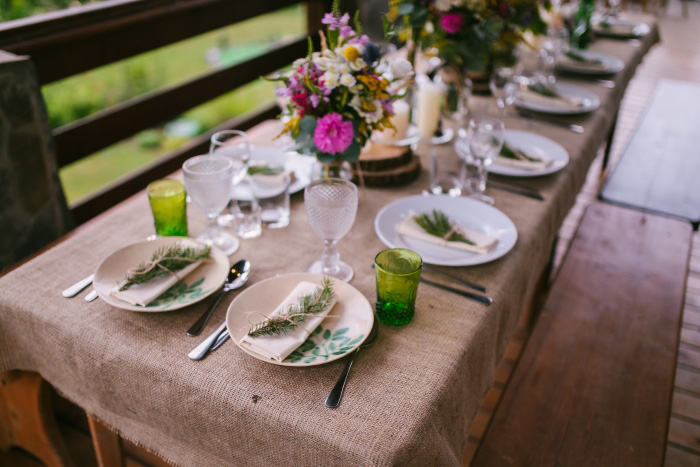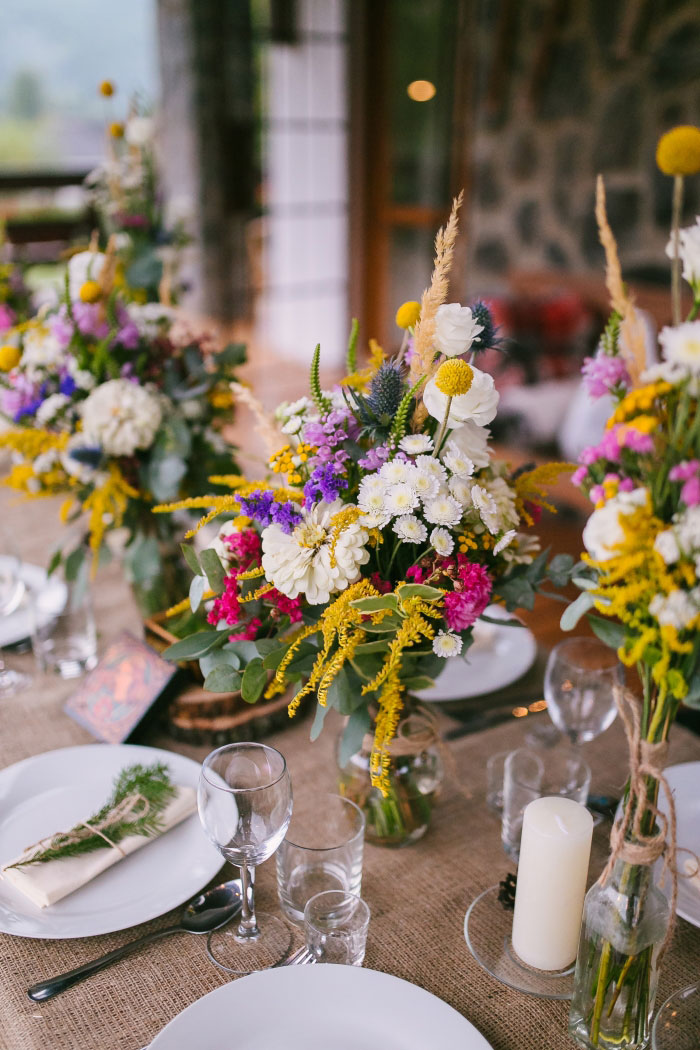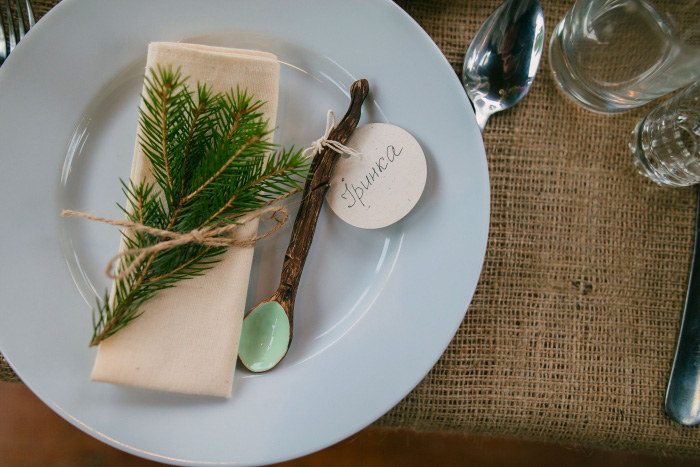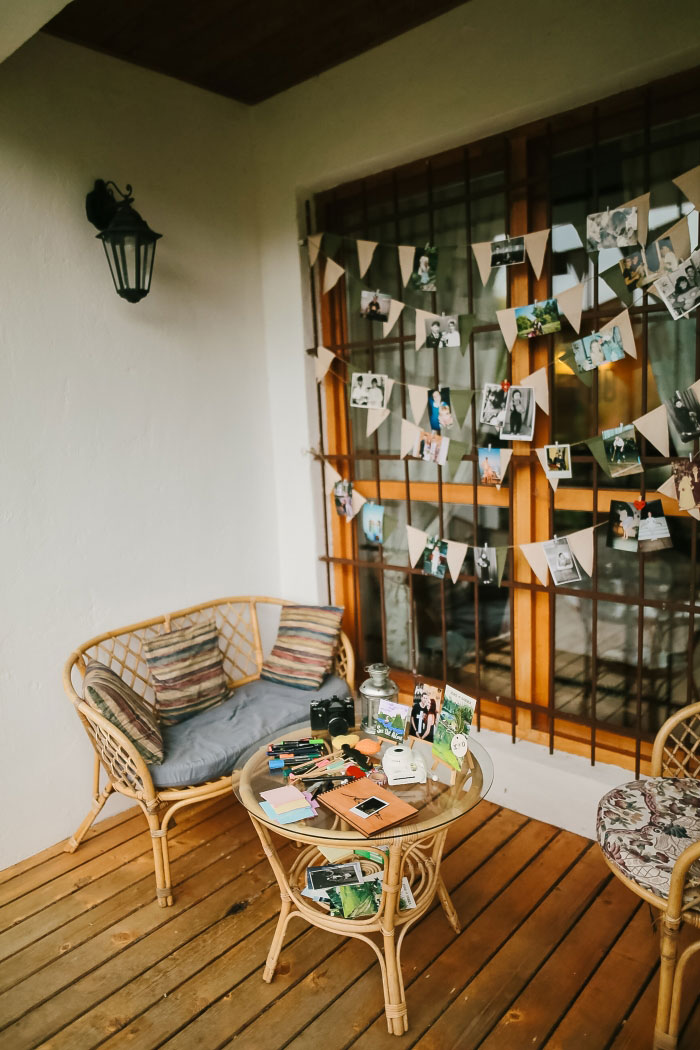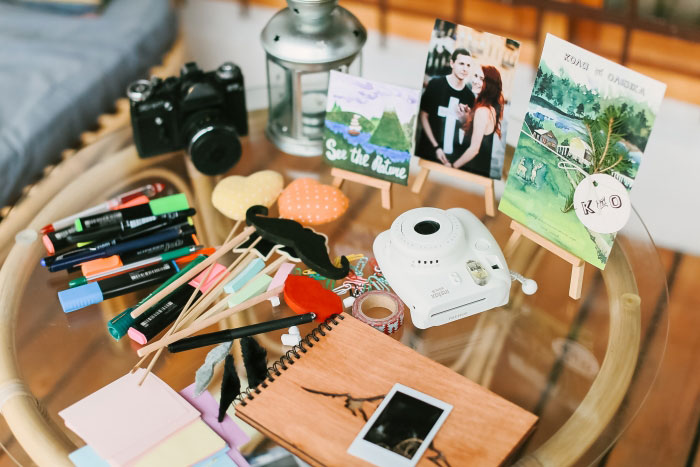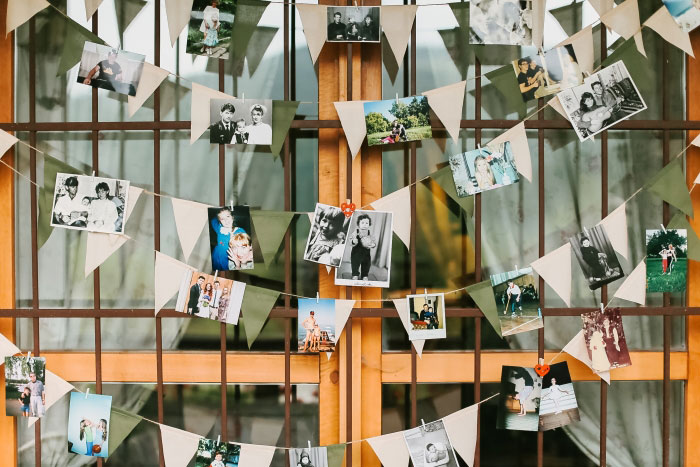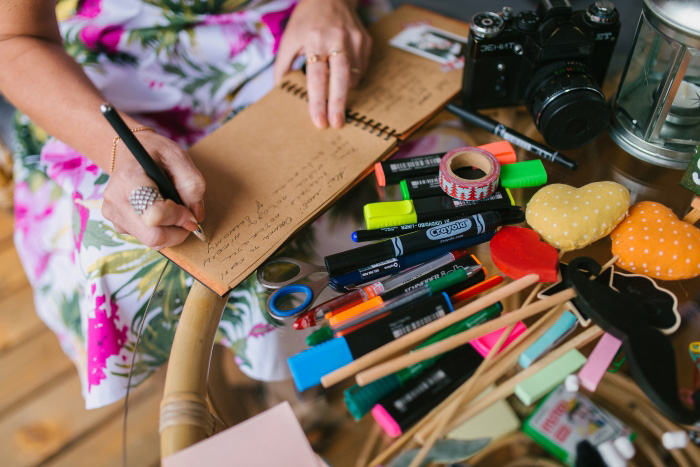 What was the best thing about having an intimate wedding?   
The best thing was that all our guests were a part of our day and we prepared for our wedding together. They helped us with the cooking, the decorating, and the organization. For me, as a bride, it was very important to have my mom's help. She sewed my wedding dress, the napkins and the garlands, made our wedding cake, and helped me with my hair. I think this day made us all closer.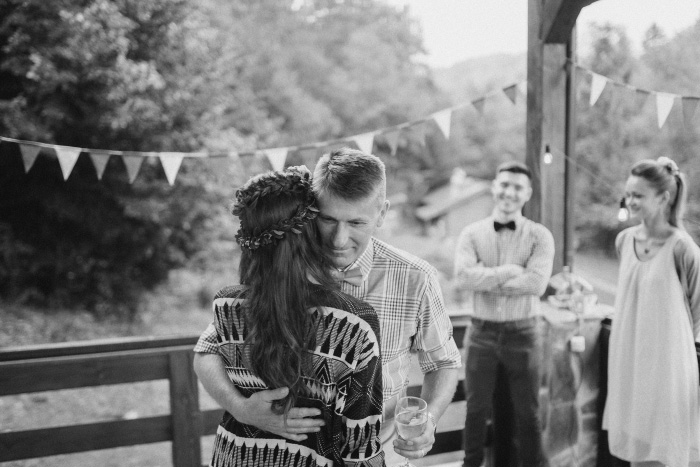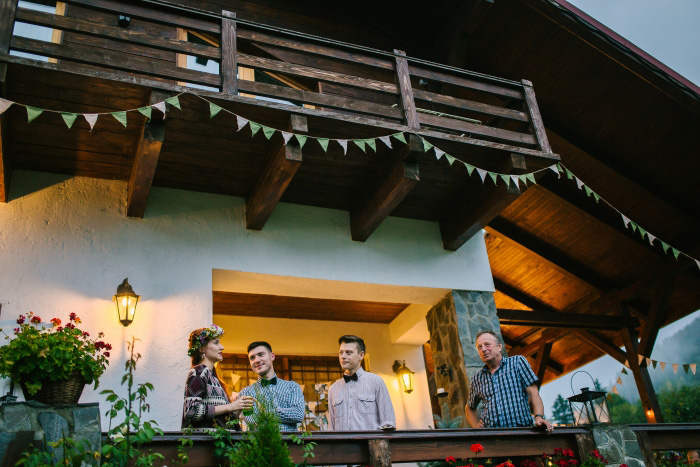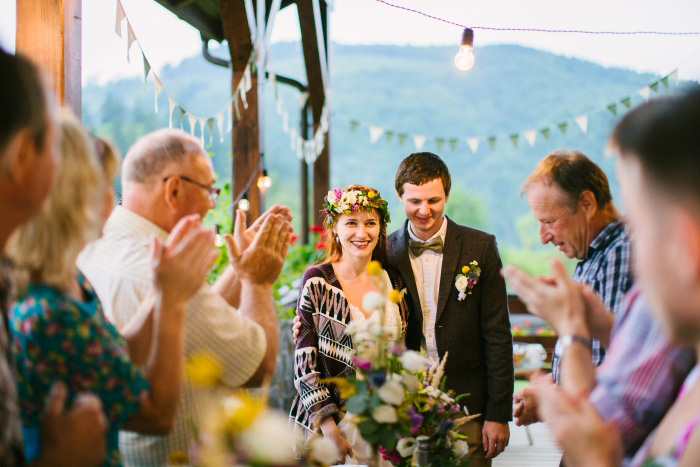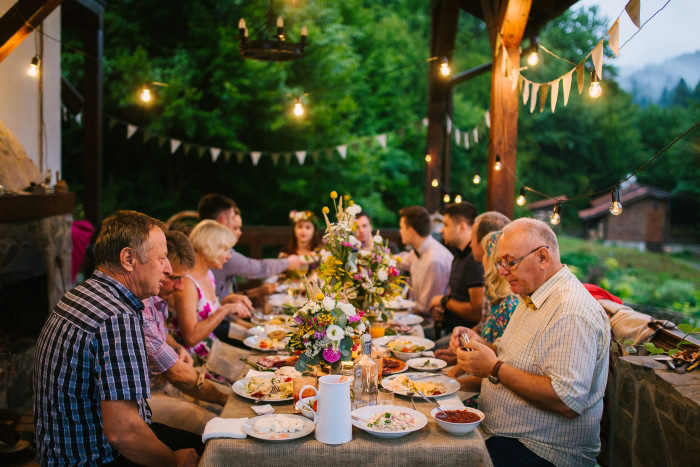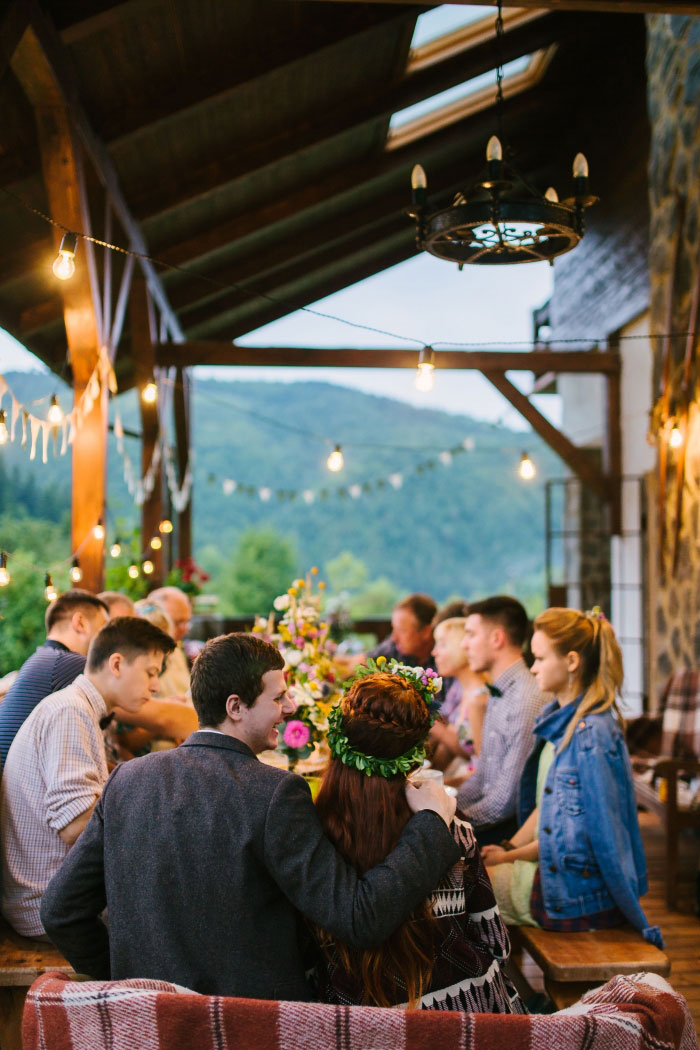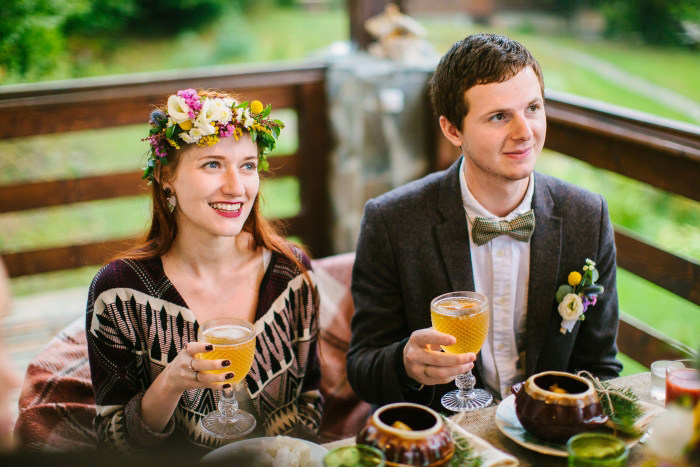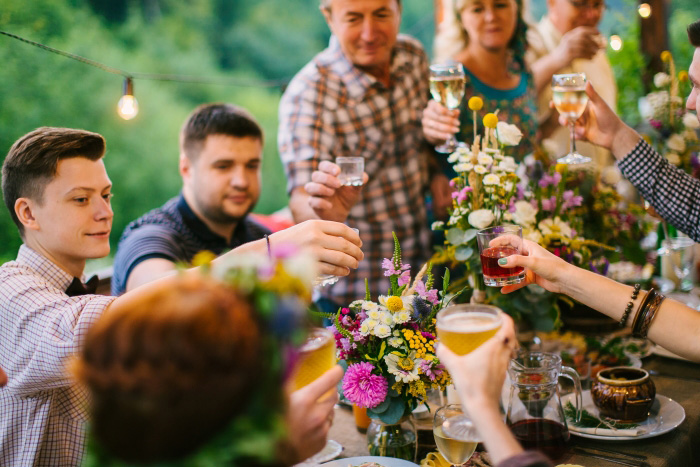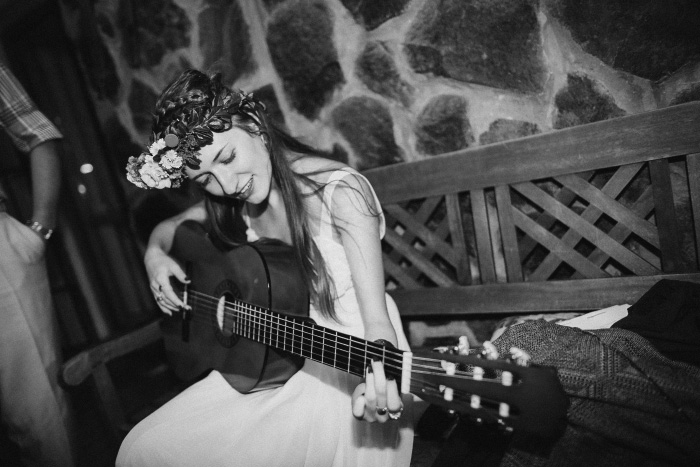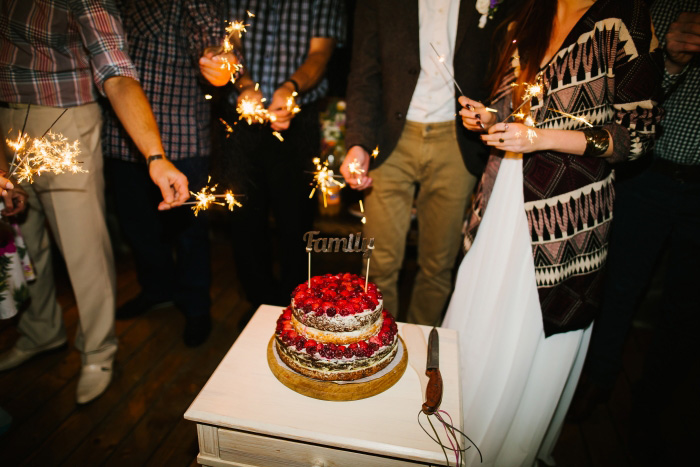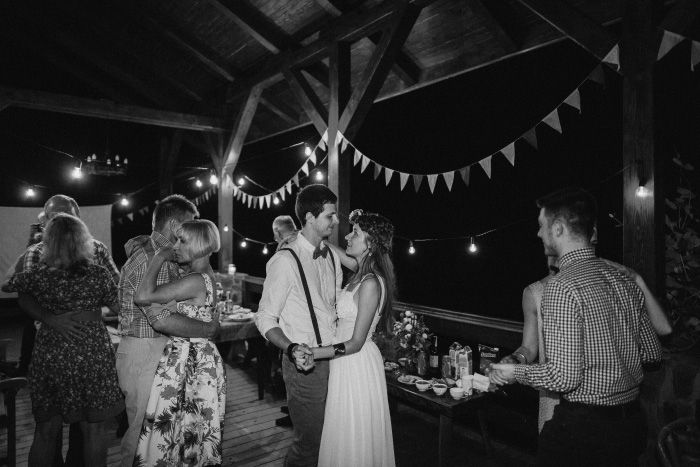 What advice do you have for couples who are considering an intimate wedding?
Do not forget that this is your day. If you feel that an intimate wedding is the best choice for you, do it. And don't worry about other people's opinions.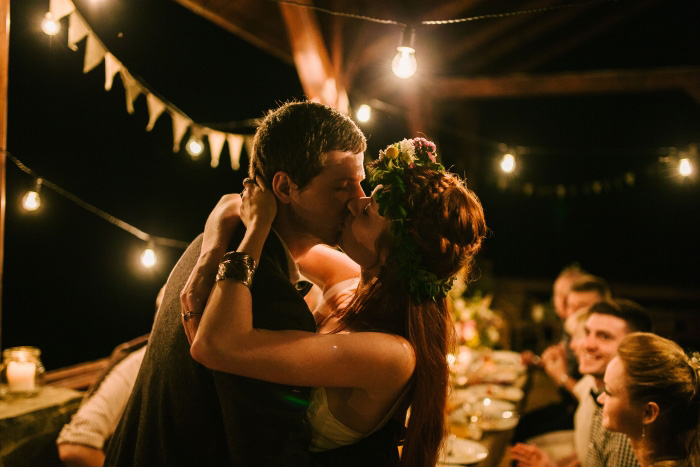 Can't get enough? Watch a video of this gorgeous wedding!
Vendors:
Venue: Chalet "Kukavica"
Photographer: Nickolay Debelinsky
Flowers: Tandem
Invitations: Julia Socheieva
Save
Save
Save
Save