Forget boring old centerpieces, flowers are taking over wedding decor in a whole new way these days. Floral garlands and wreaths are gracing everything from the aisles to the ceilings to the tables and the chairs, and adding instant romance to ceremony and reception spaces alike. This is one of those trends we can definitely jump on board with, and you can too!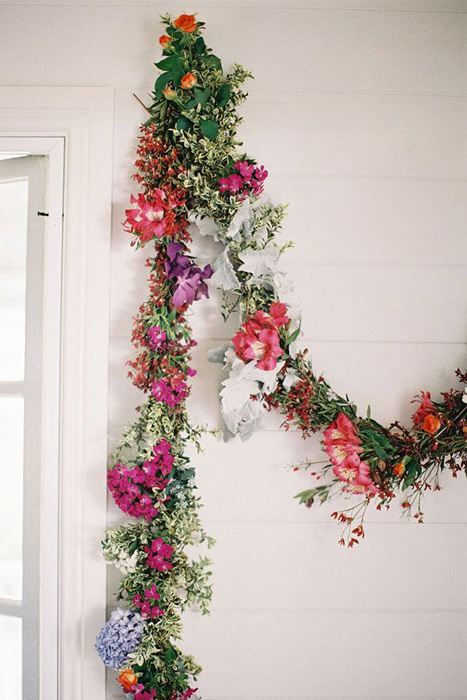 Draping a garland of bold, beautiful blooms over the doorway will make any entranceway feel more festive while the addition of a wreath gives a slightly more regal touch to any affair.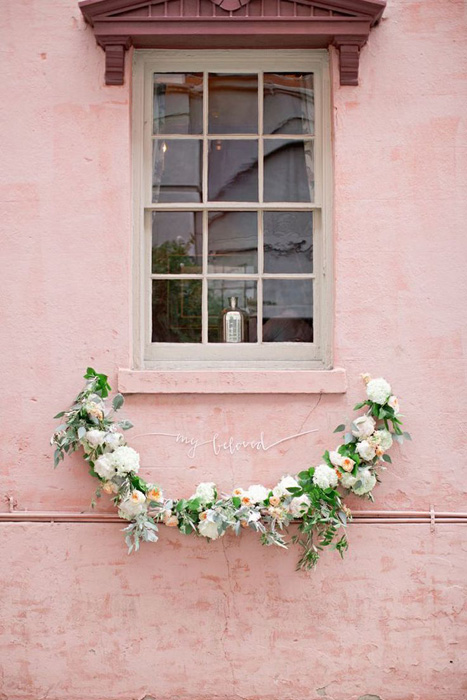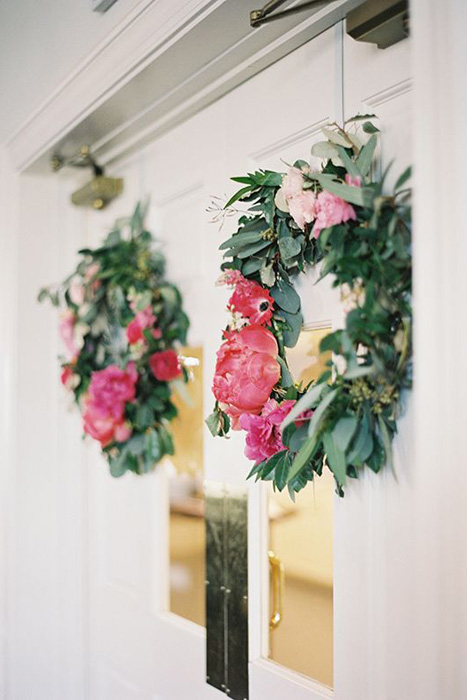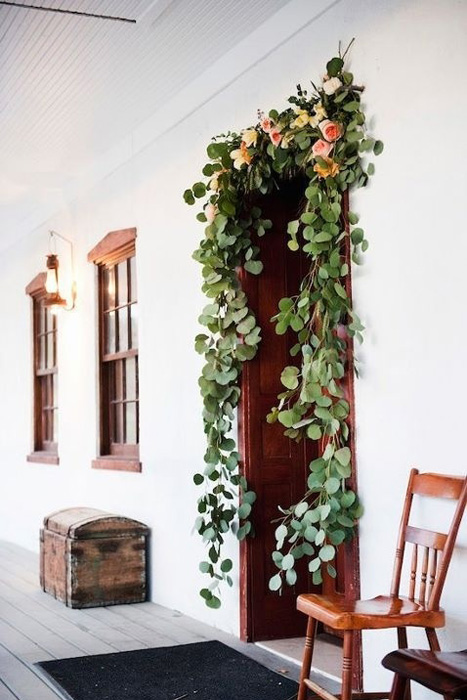 Want to add some floral flair to your ceremony space? Drape garlands along the sides of the aisle or between two chairs at the back of the aisle instead of using a runner.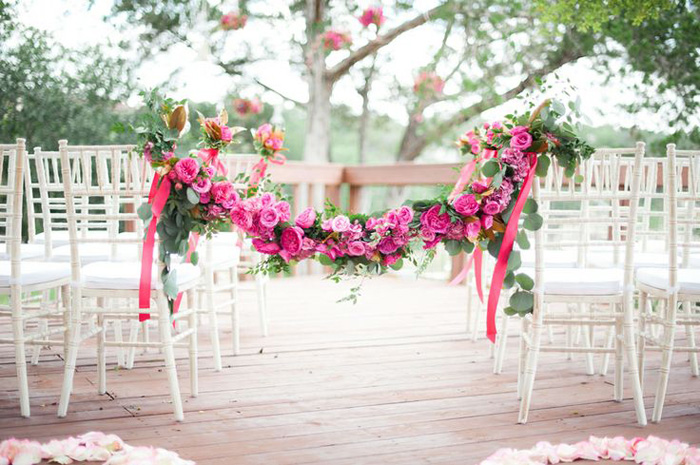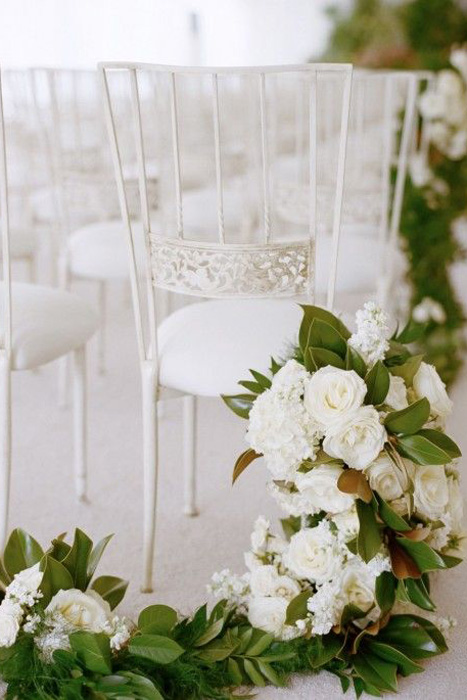 Even Fido gets the floral wreath treatment!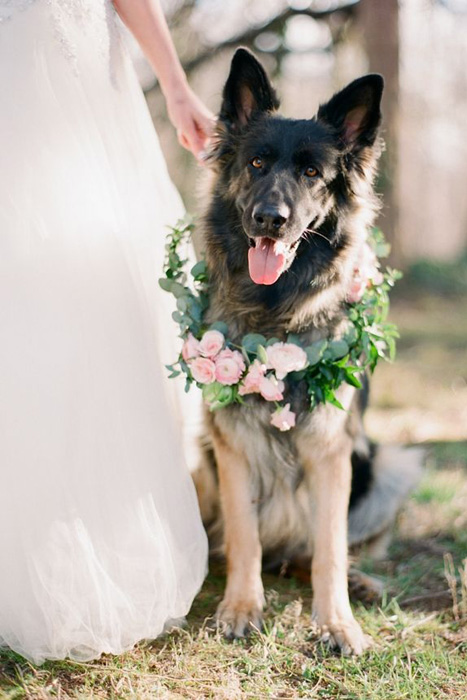 The bride and groom's chairs are just begging to be adorned with beautiful blooms and greenery, don't you think? Wreaths, half wreaths, and mini garlands all work equally well to add that special touch to their seats.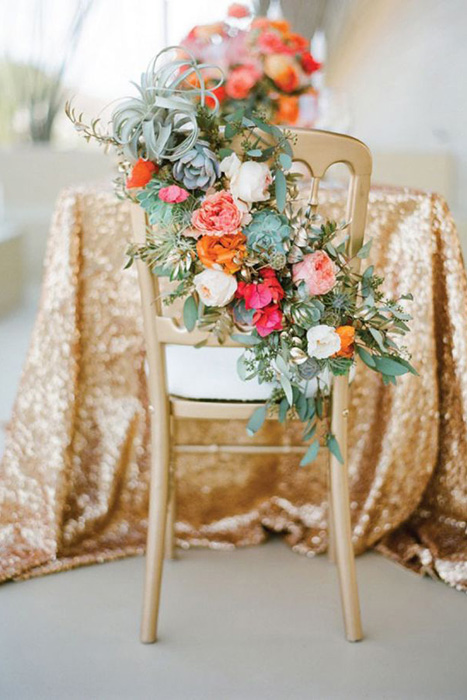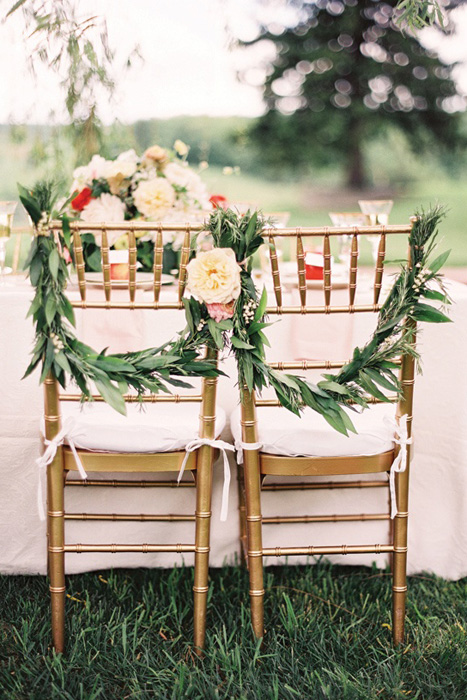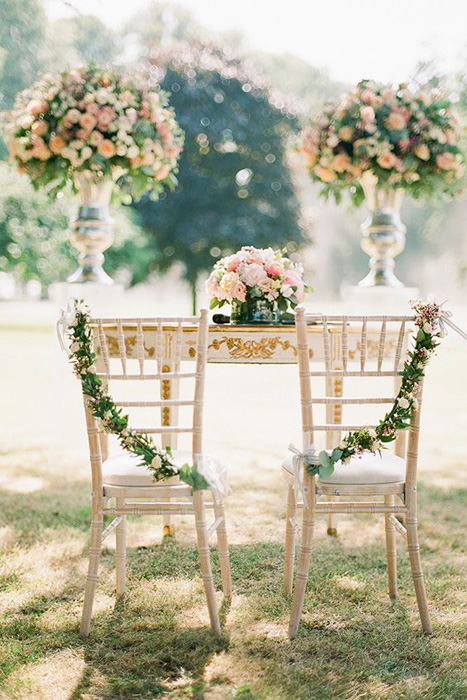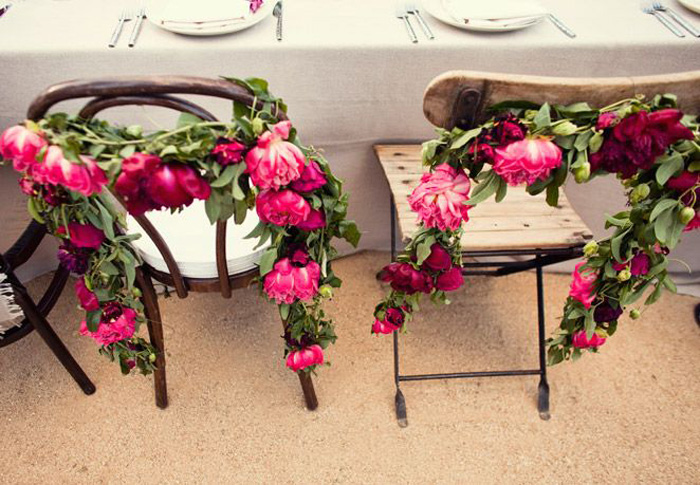 Who says your flowers need to be on the table? Large floral wreaths make for dramatic centerpieces when suspended over the tables instead.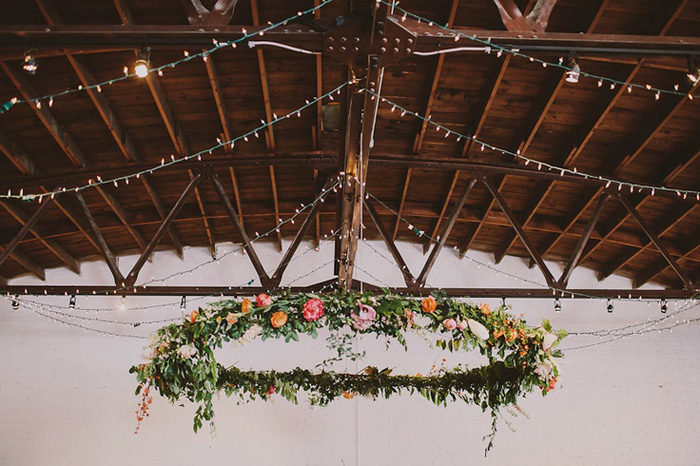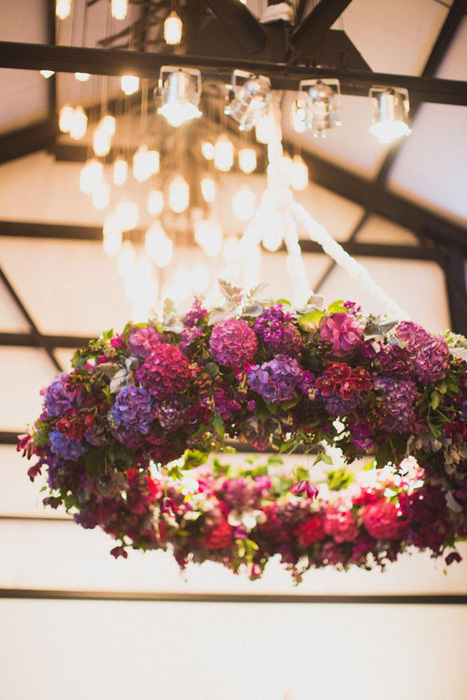 Of course, we think a lush flower garland makes a pretty spectacular table runner as well.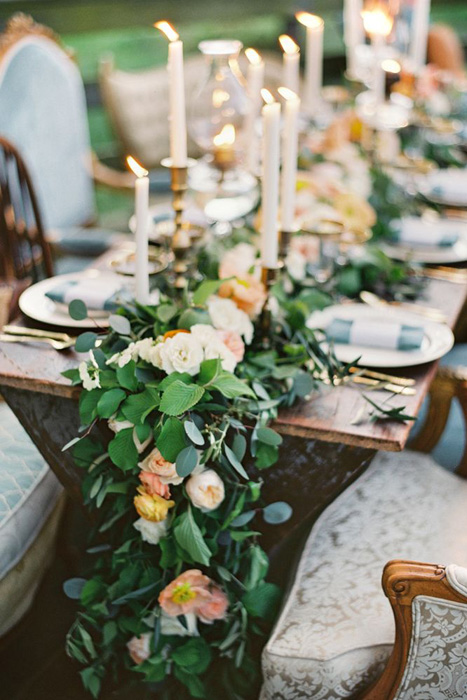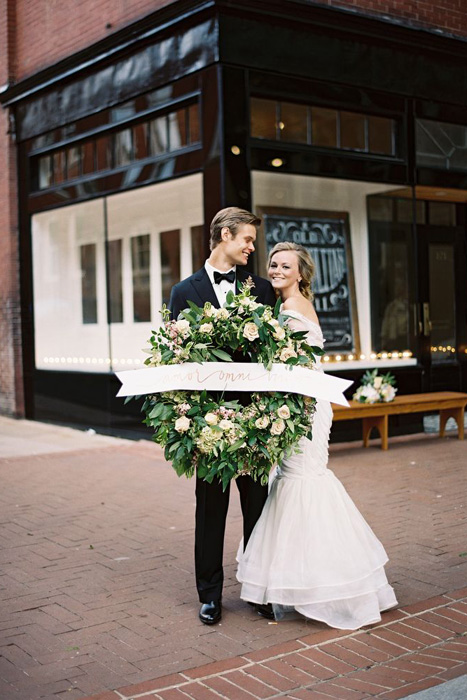 Photo one: hellomay.com.au; Photo two: ginnybranch.squarespace.com; Photo three: magnoliarouge.com; Photo four: sarahwinward.com; Photo five: projectwedding.com; Photo six: lmdfloral.com; Photo seven: bridalmusings.com; Photo eight: bellethemagazine; Photo nine: southernweddings.com; Photo ten: onefabday.com; Photo eleven: amykaneko.com; Photo twelve: lukebugenske.tmblr.com; Photo thirteen: stylemepretty.com; Photo fourteen: vickigraftonphotography.com; Photo fifteen: erickelleyphotography.com;