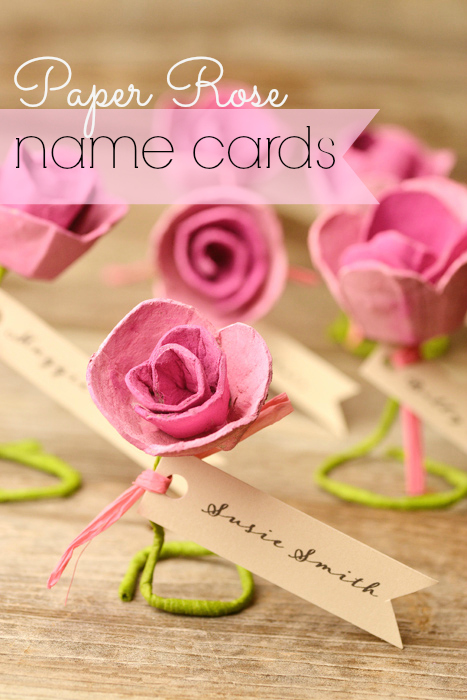 These gorgeous DIY paper rose escort cards are made from egg cartons! We love craft projects like these paper roses because they are inexpensive – and they involve recycling! They also don't require lots of fancy supplies.
Our first foray into making egg carton flowers was back in 2009 when we make this spring bouquet, then in 2011 when we made some paper  daffodils.
Recently we discovered paper roses over at the spanish blog Rosi Jo. We thought they were fabulous, and they they would be perfect for creating escort cards.
This is a great project for you and your maids to work on together. As the old saying goes: "Many hands make light work!"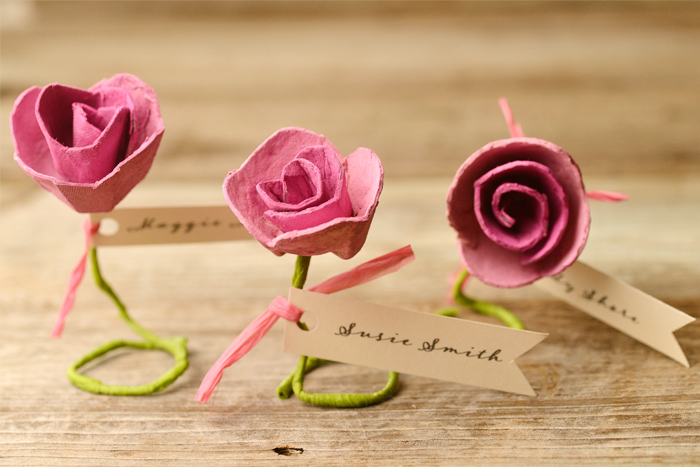 For these paper rose escort cards you will need:
egg cartons (we used two different sizes)
acrylic paint in desired color (we used two shades of pink)
raffia
card stock
floral wire
floral tape
scissors
hole punch
Remove the shapes from the cartons.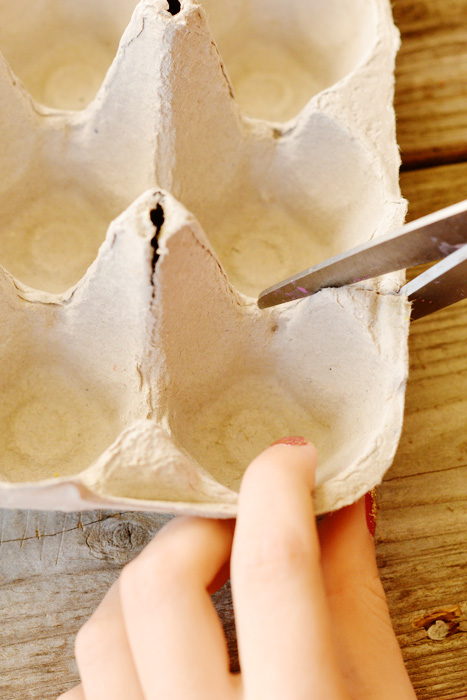 Cut petal shapes.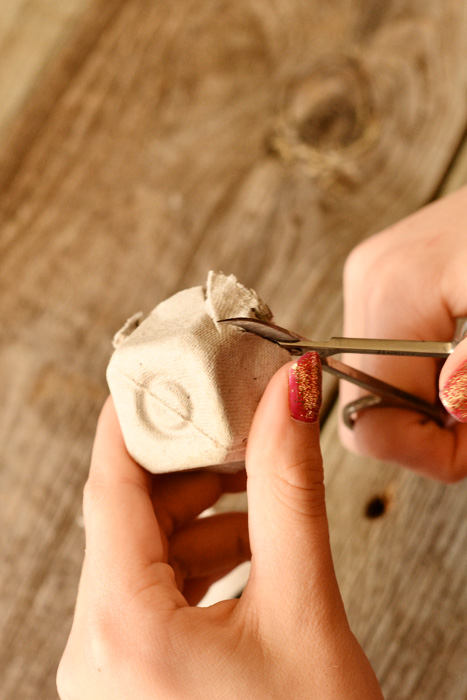 This is how it should look: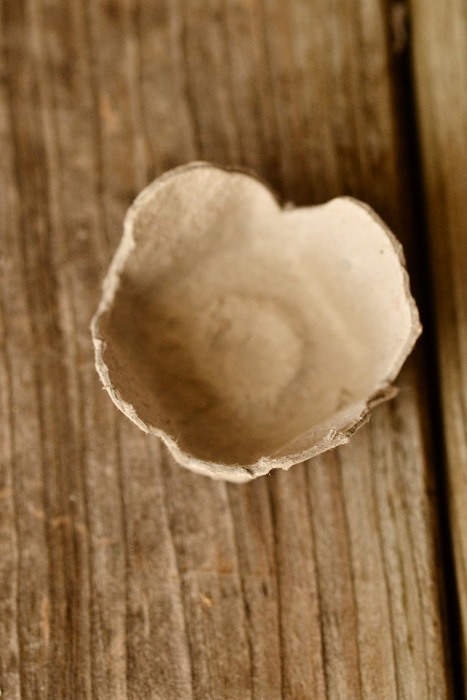 Remove bottom portion of the egg cup.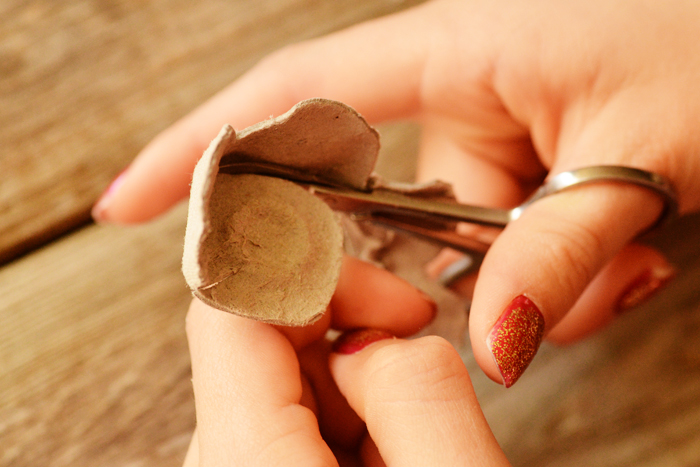 mm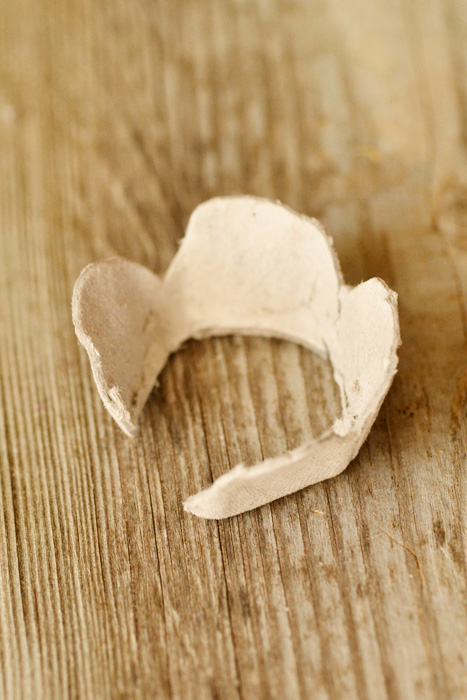 When you roll the paper it will look like the inside of a rose.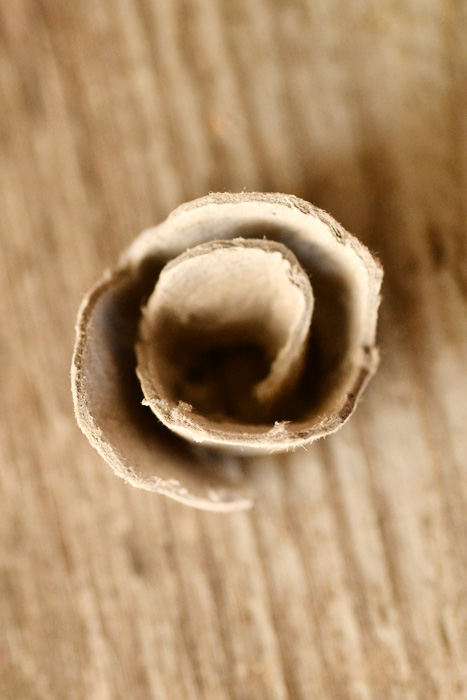 Remove second egg cup. This egg cup is larger than the previous one and will be used for the outside of the flower. Create four petals.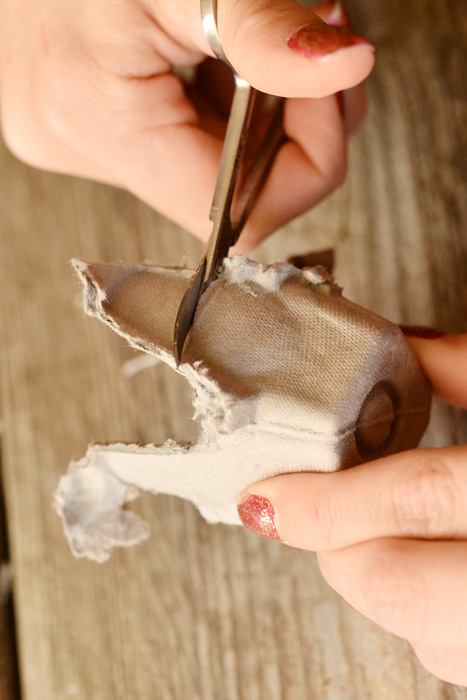 This is how it should look: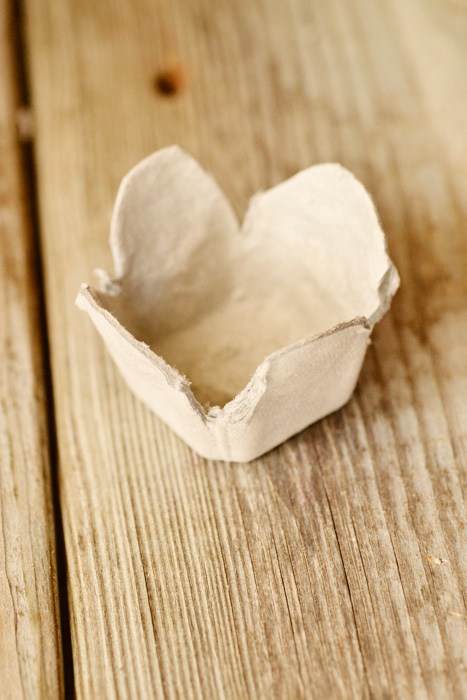 This is how the flower looks when the two pieces are put together.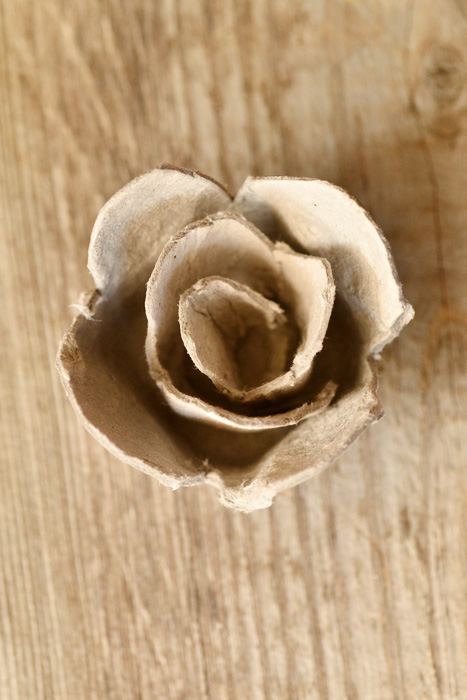 Paint the outside flower light pink.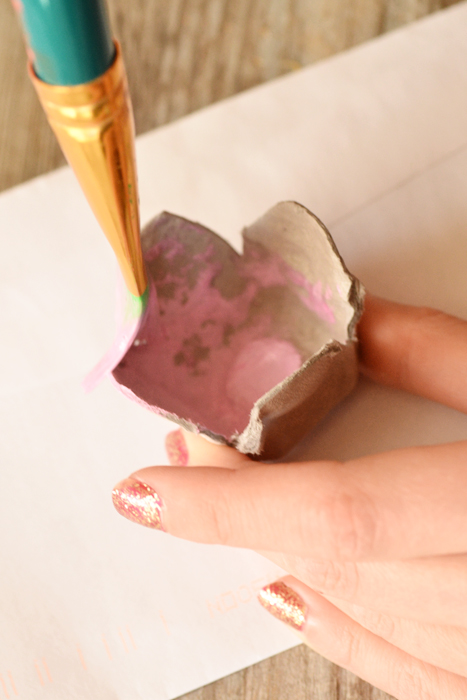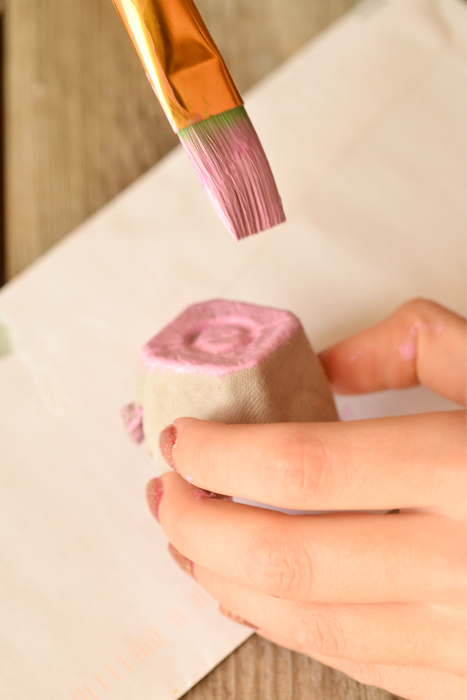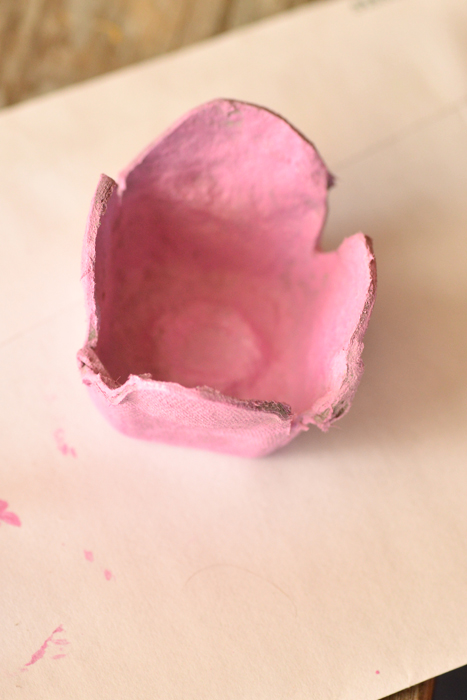 Paint the inside petals a darker pink.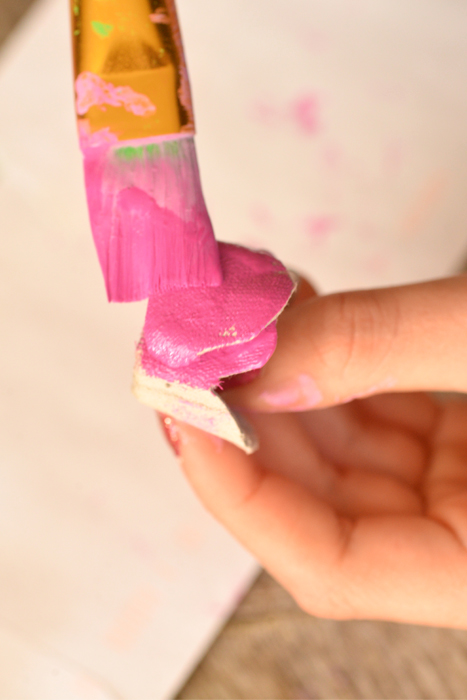 Paint both sides.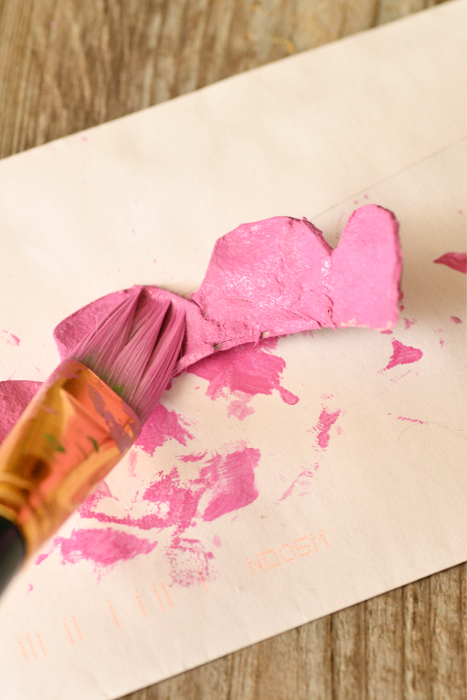 Poke two holes in the back of the outside flower shape.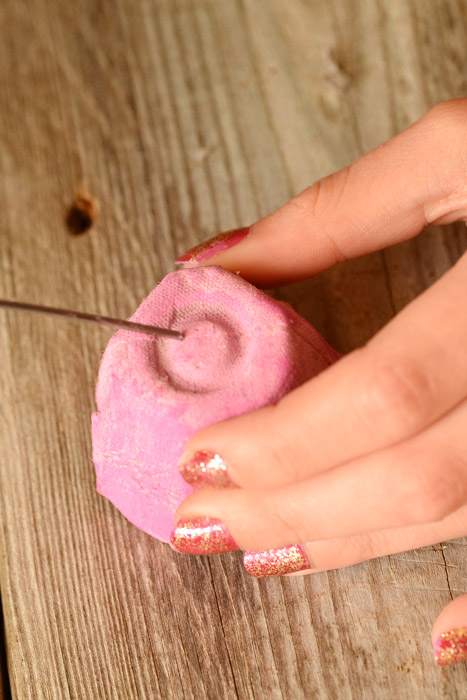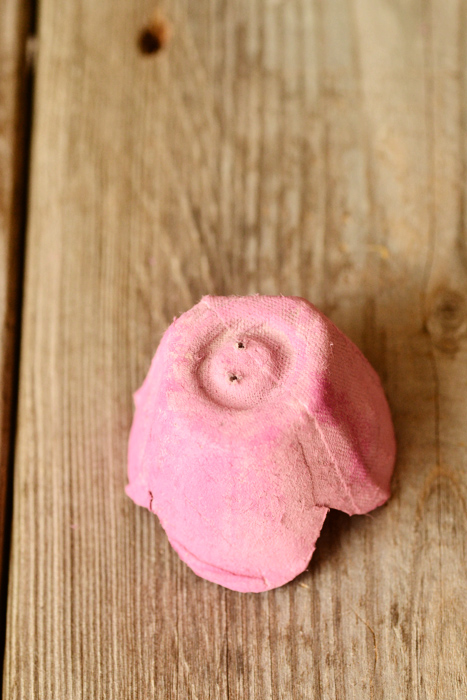 Insert floral wire in one of the holes.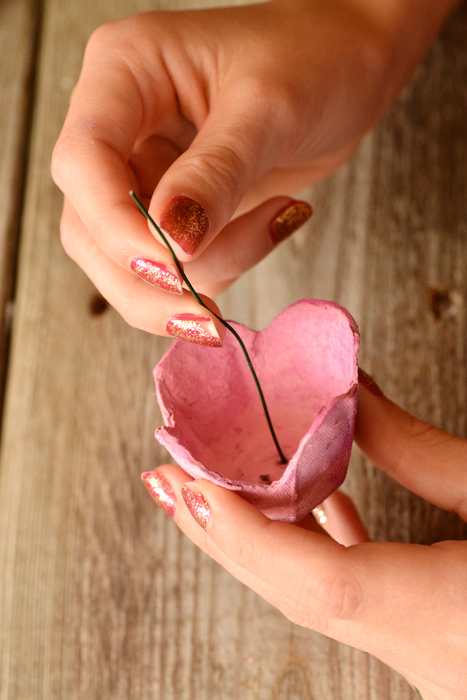 Bring floral wire back through the second hole.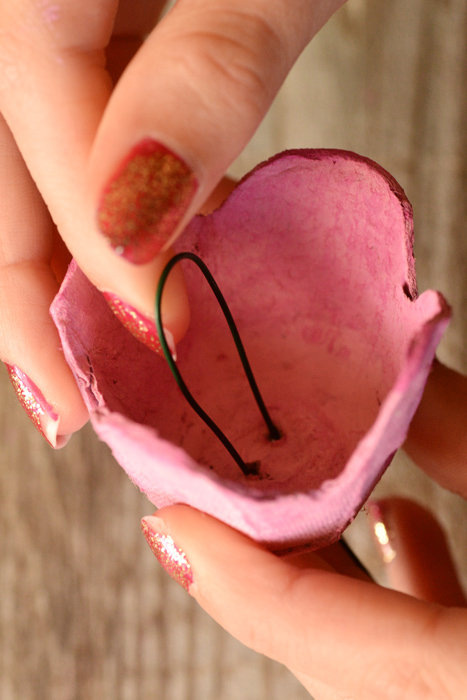 Pinch the two wires together just beneath the flower.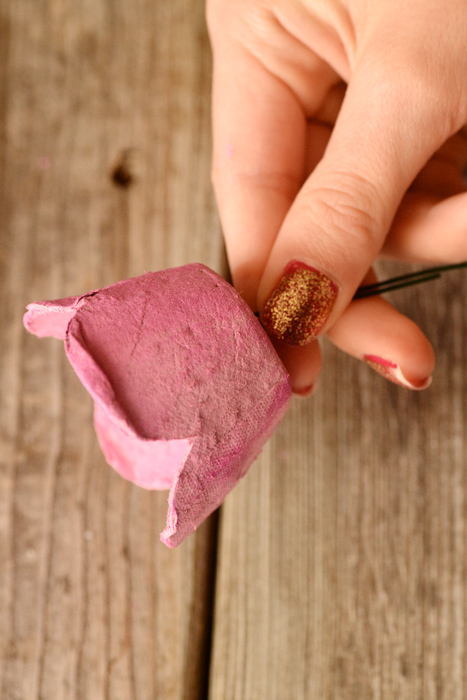 Wrap entire wire with floral tape.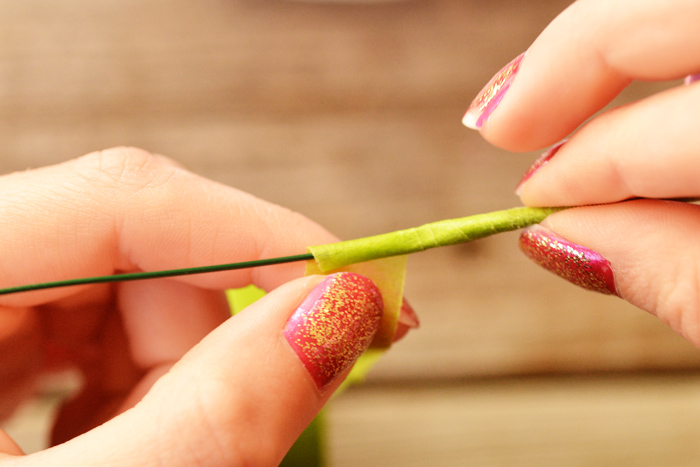 Cut wire approximately 6.5 inches from base of flower.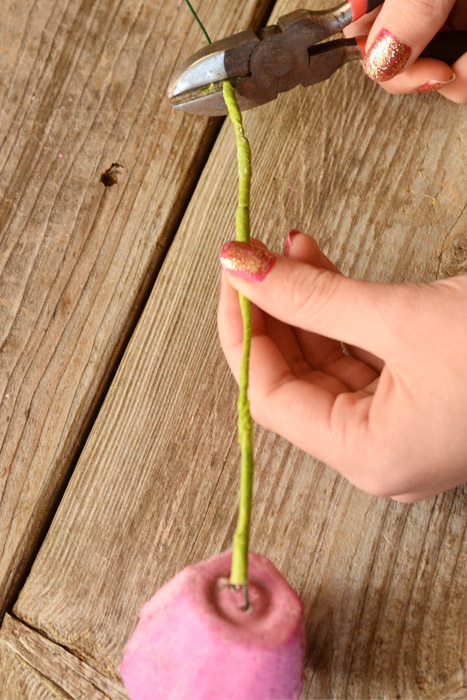 Use glue gun to add glue to the inside of the flower.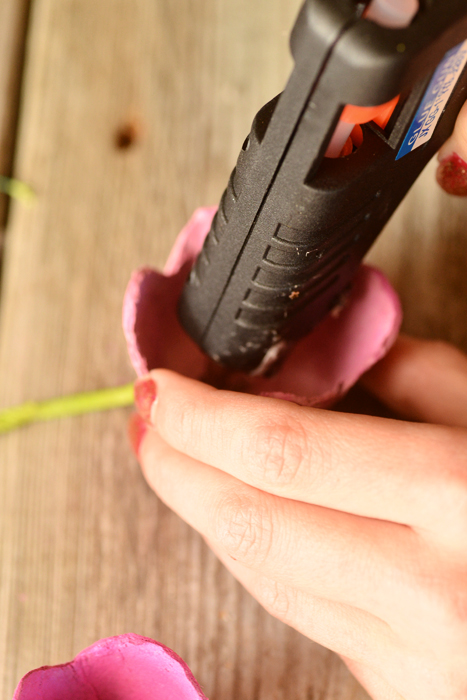 Adhere darker pink petal shape to the larger shape.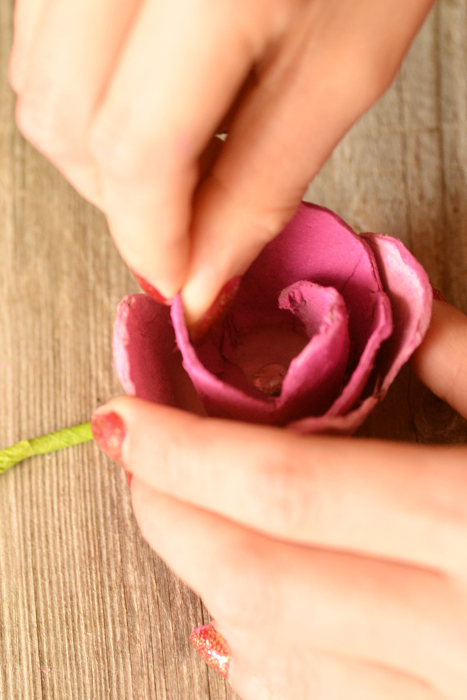 Bend wire so that the flower will stand on its own.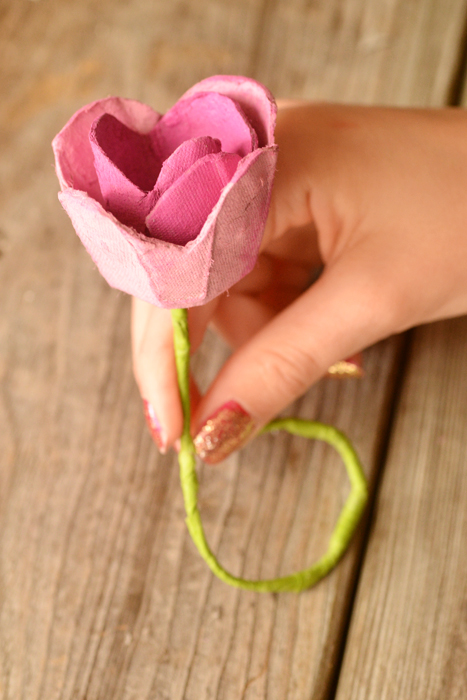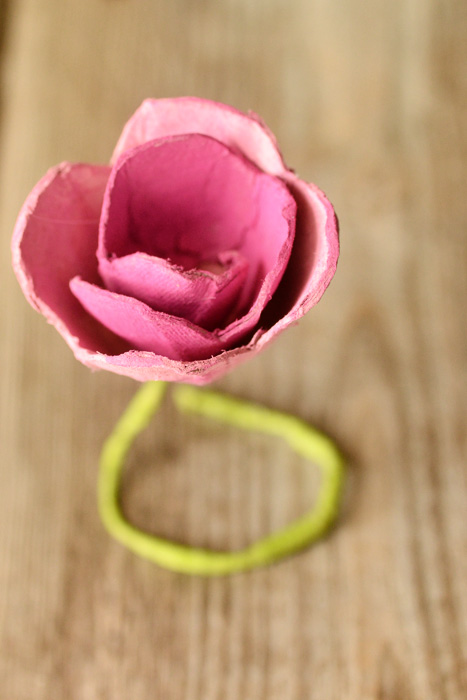 Cut names from card stock.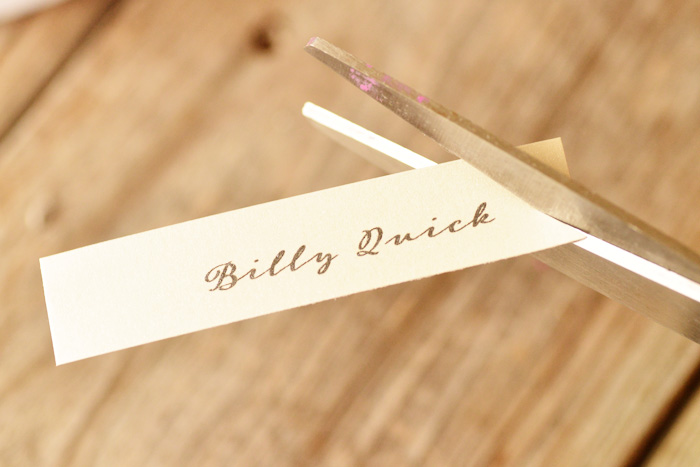 Punch card stock.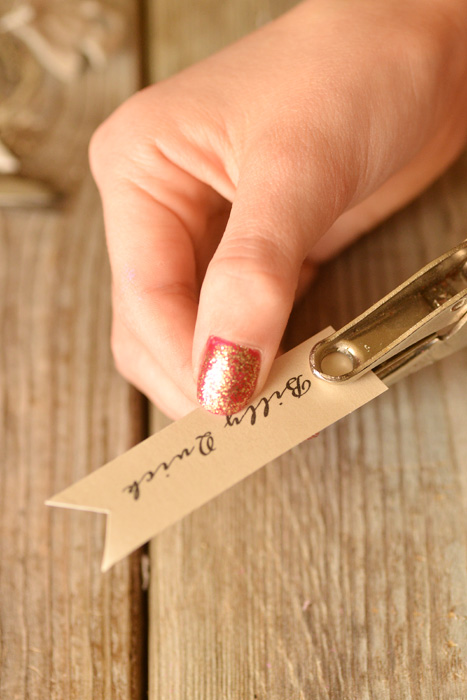 Add raffia.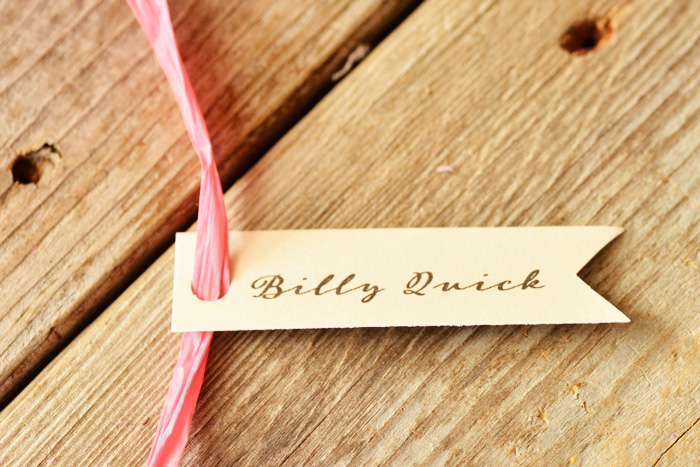 Tie raffia to the floral wire.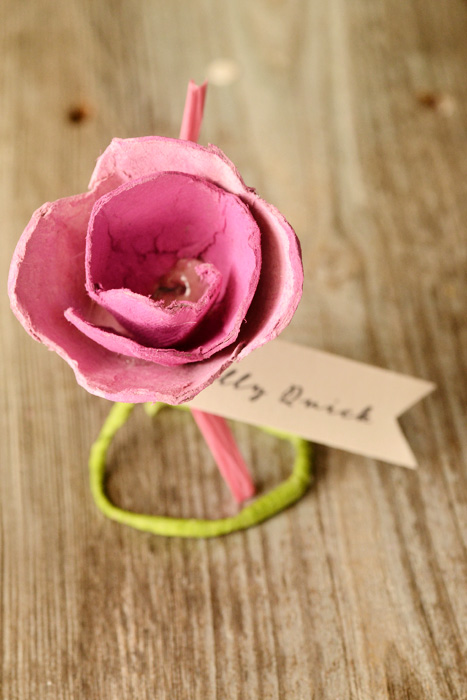 Voila! There you have your lovely paper rose escort cards!