Whether you're having a tropical destination wedding, want to add some punch to a winter palette, or are looking for a fresh spring color, we think chartreuse will be right up your alley! An unconventional choice, this lime green shade will be the life of the party – or at least your color scheme – and we've put together 5 palettes to show you how you can rock it on your wedding day.
Here, chartreuse adds interest and life to an otherwise drab color scheme. We love the juxtaposition of rustic and modern created in this color palette.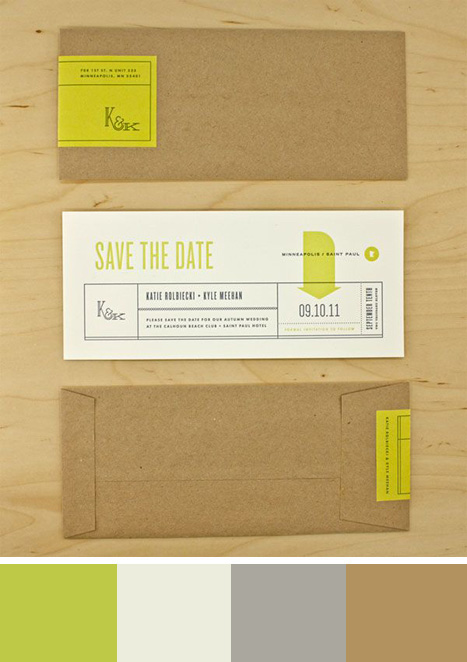 Navy can be a little heavy and dark on its own, but throw in a little chartreuse, and this palette takes on a whole new spunky personality.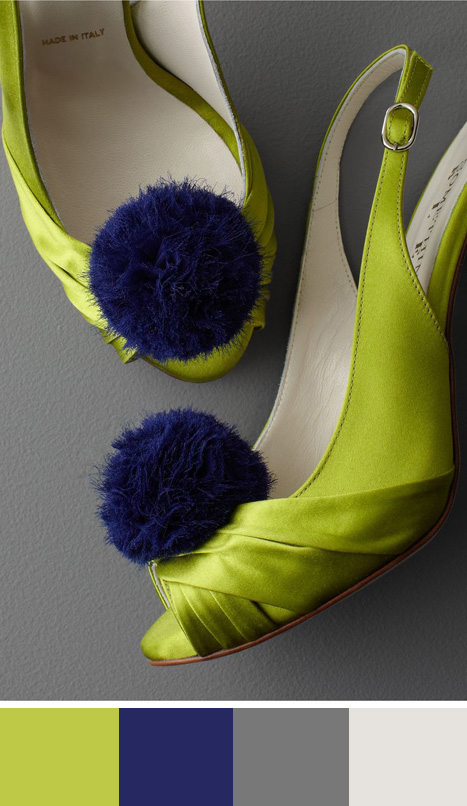 Chartreuse and pink are a great color combo for spring. Accent the pairing with lots of creamy white to keep the palette light and fresh, or add a touch of black – like we did here – to give it just a little bit of edge.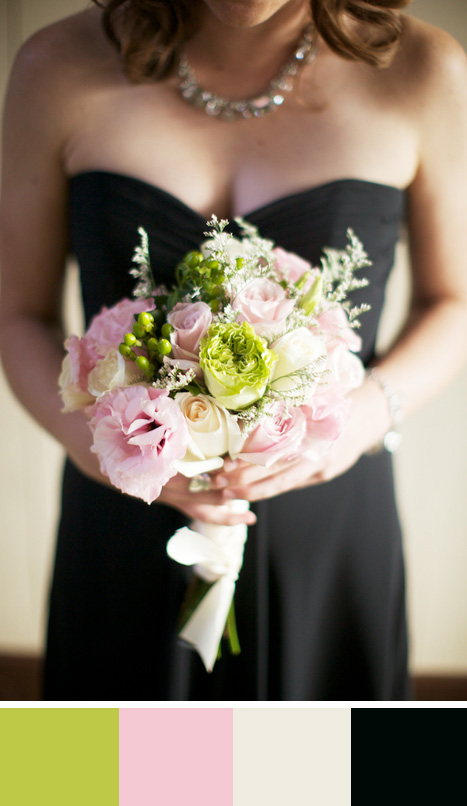 Chartreuse looks great paired with other shades of green and yellow. Just make sure to throw in enough white to mix things up a bit.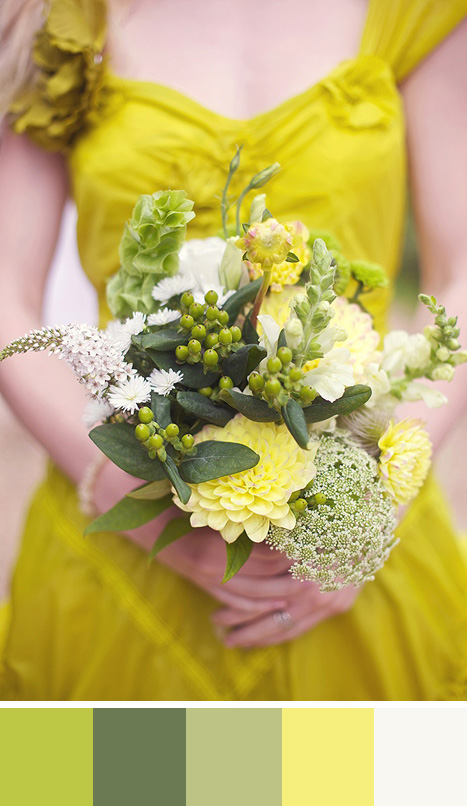 Not everybody can pull off a rainbow themed wedding, but we think this bright and citrusy palette would be right at home in a tropical setting.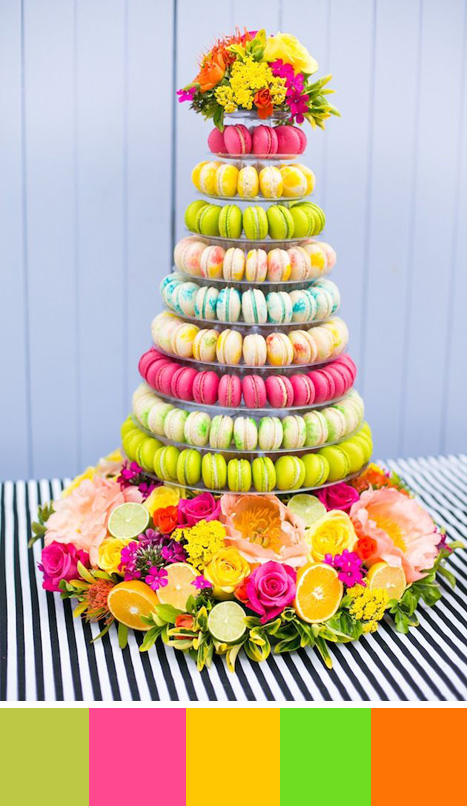 Photo one: invitationcrush.com; Photo two: bhldn.com; Photo three: elizabethannedesigns.com; Photo four: onefabday.com; Photo five: bridalmusings.com