Adventure lovers, Lauran and Timothy are the kind of couple that are constantly looking for new experiences to share with each other, so when they decided to get hitched, eloping seemed like the perfect next adventure for the pair. They chose North Carolina's picturesque 200 year old Mast Farm Inn as the perfect venue to exchange their vows and we're wed on the porch of the property's old loom house. Beautifully captured by Heather Barr, Lauran and Timothy couldn't have asked for a more romantic and relaxed wedding day.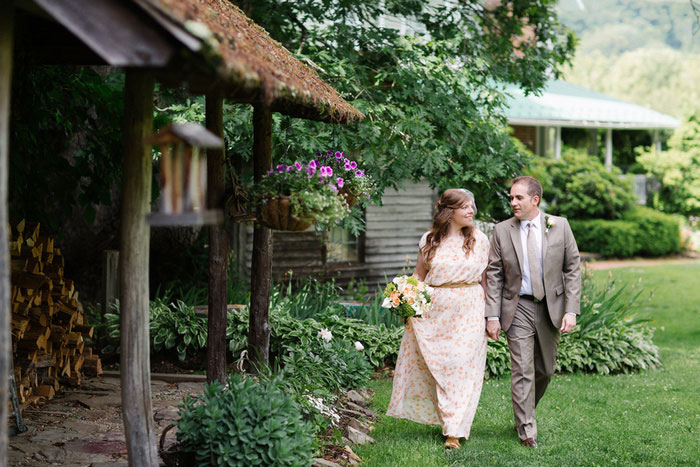 Lauran, 31 & Timothy, 50
Valle Crucis, North Carolina
Wedding Date: June 9th, 2014
Number of Guests: 0
Wedding Cost: $2,190
Wedding Ceremony Location: The Mast Farm Inn, Valle Crucis, North Carolina
Wedding Reception Location: The Mast Farm Inn, Valle Crucis, North Carolina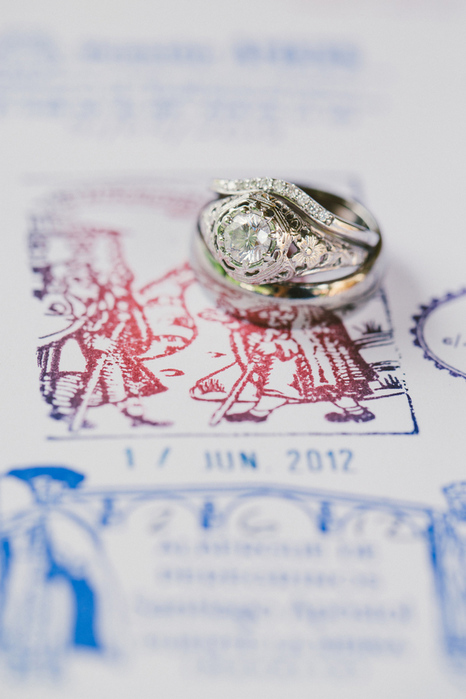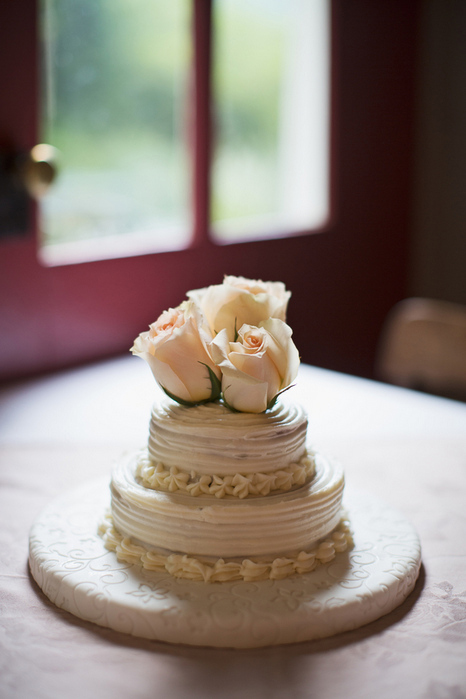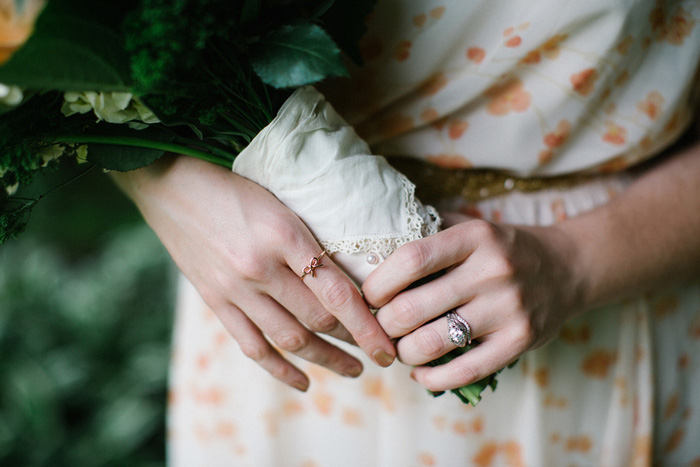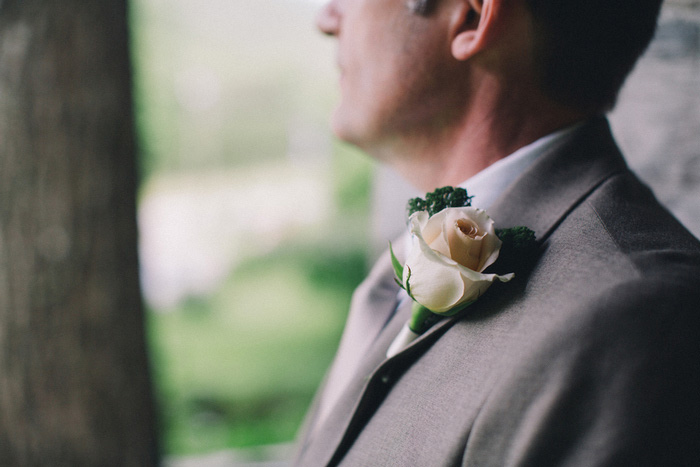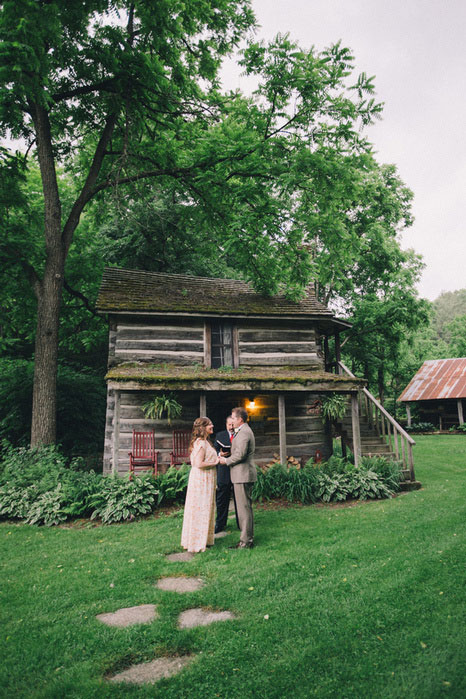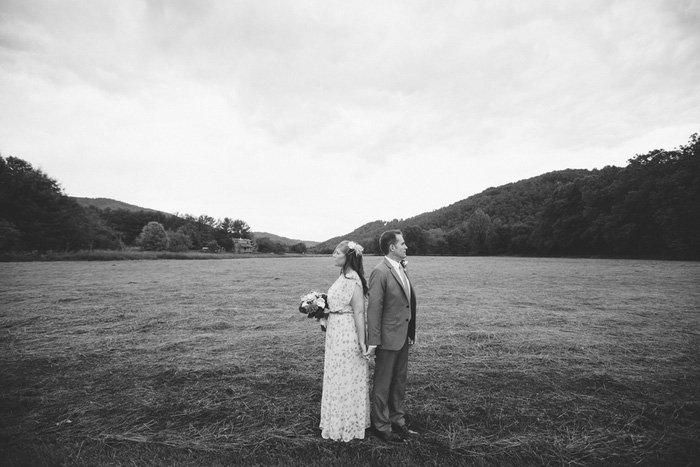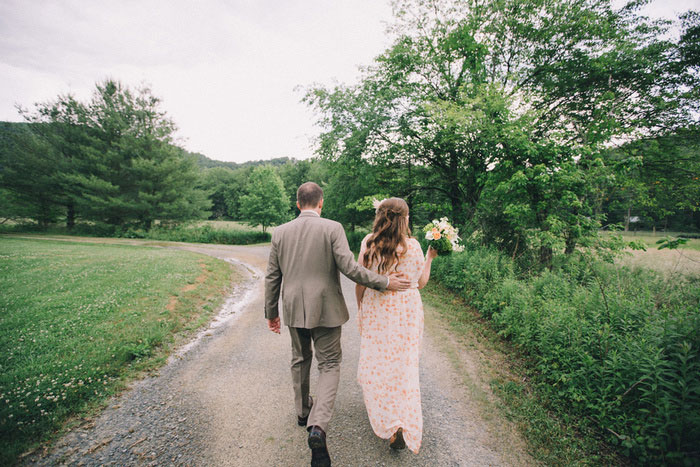 Why did you have an intimate wedding?
Honestly, the venue was really the deciding factor. We have visited the Mast Farm Inn before and when we found out about their elopement packages, the decision was final. After that, the only thing we had to decide was whether we wanted any guests there with us.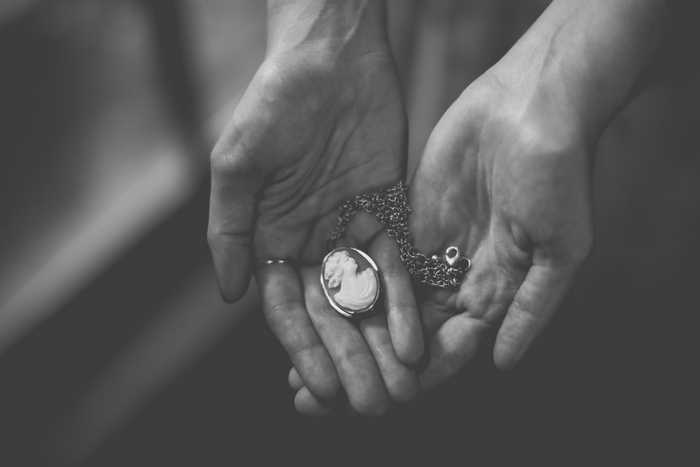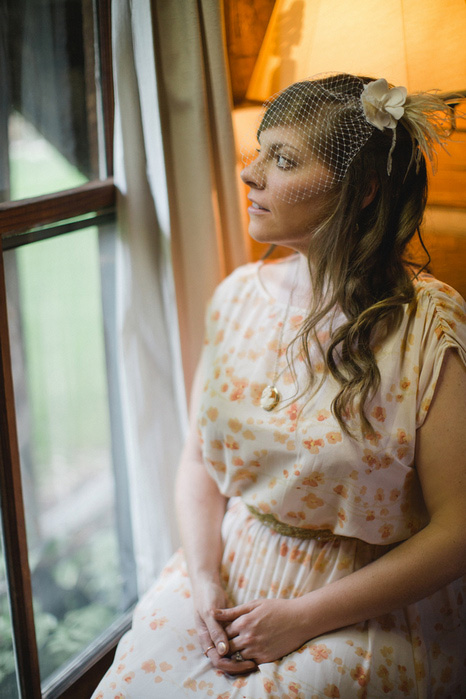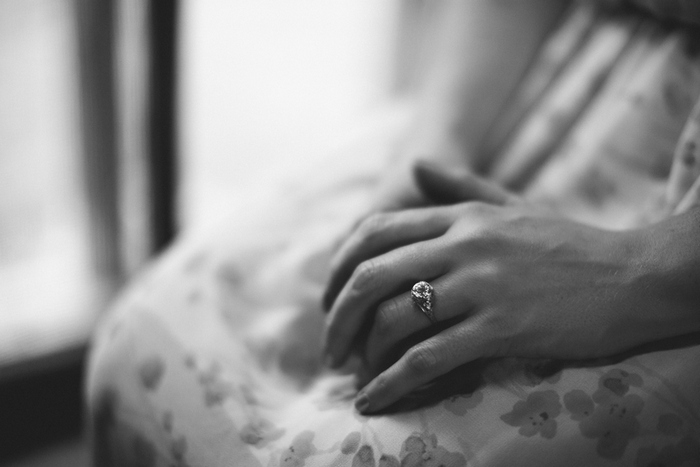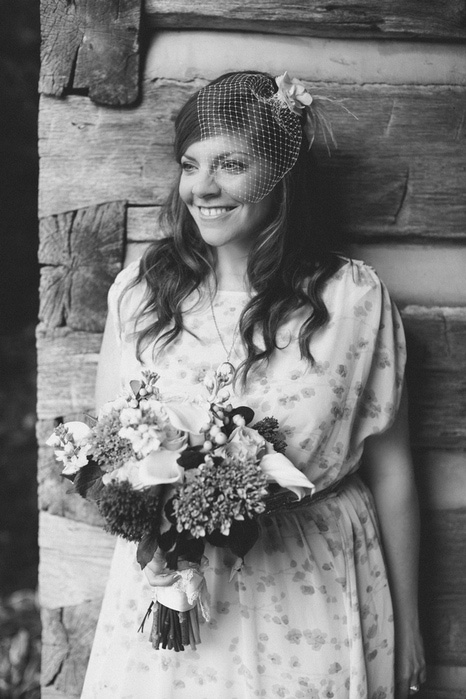 What are some of the challenges that you faced planning an intimate wedding?
Not accommodating family members that would have wanted to be at the ceremony was a challenge. We could have paid extra to have a bigger ceremony at the Mast Farm Inn, but we chose to elope with just the two of us. Other than that, there were no challenges. There were only a few details in the beginning and after that, all we had to do was show up!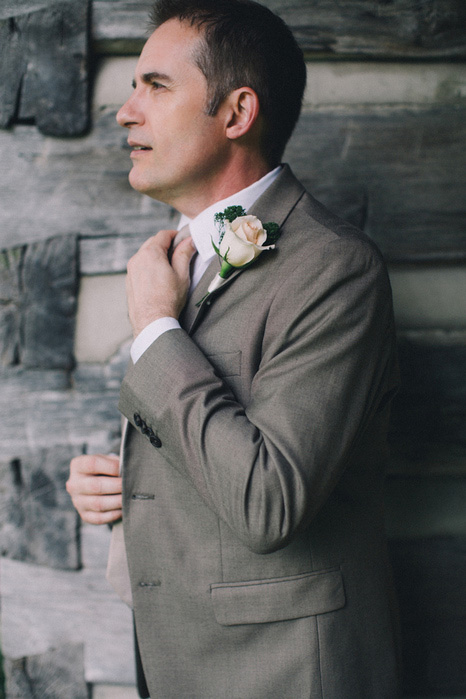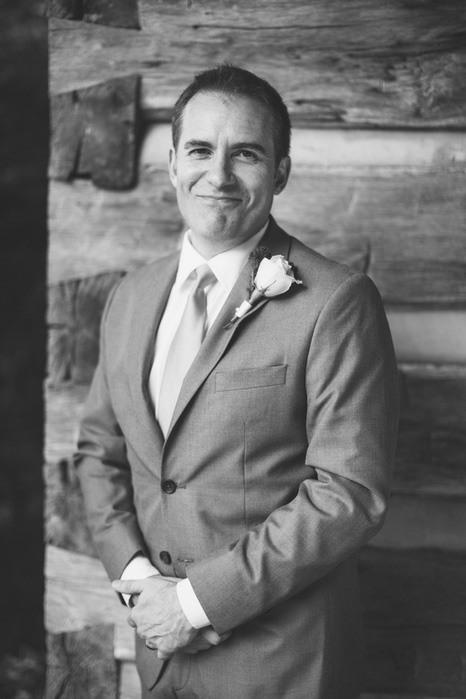 Was it difficult to pare down the guest list?
No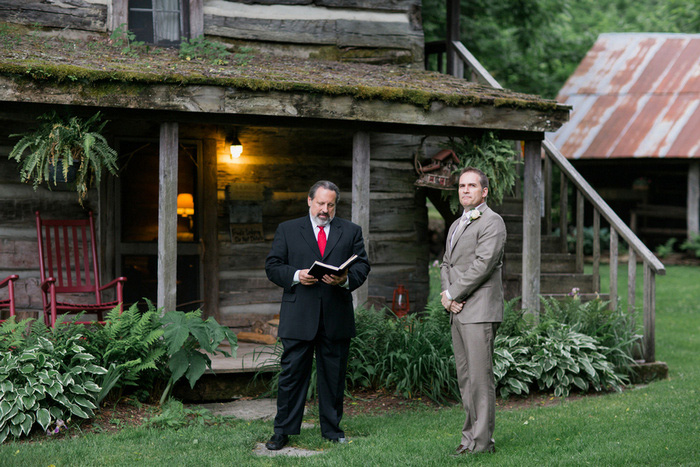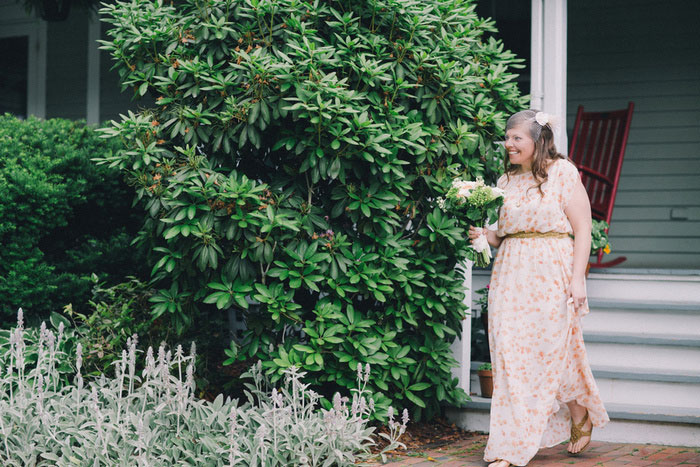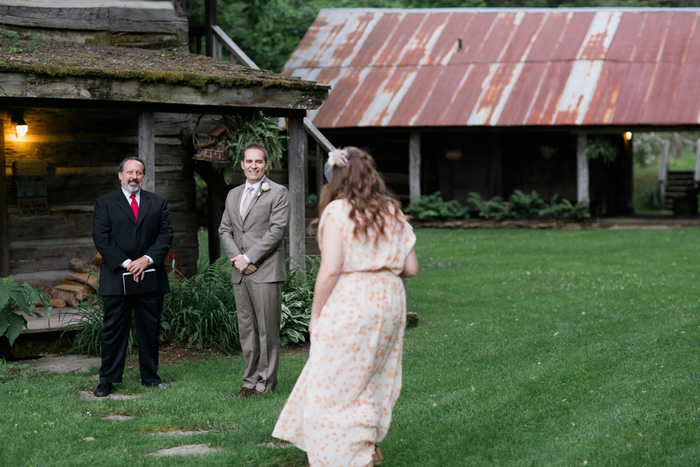 What were the highlights of the ceremony?
The Mast Farm is undoubtedly one of the most beautiful venues in North Carolina. We loved that we were able to have the ceremony outside, enveloped in the vibrant colors of the North Carolina mountains in spring. The Mast property is 200 years old and we were married on the porch of the old Mast Farm loom house.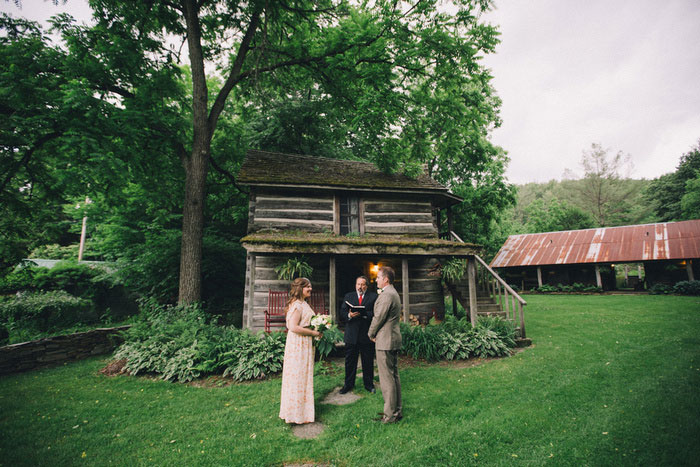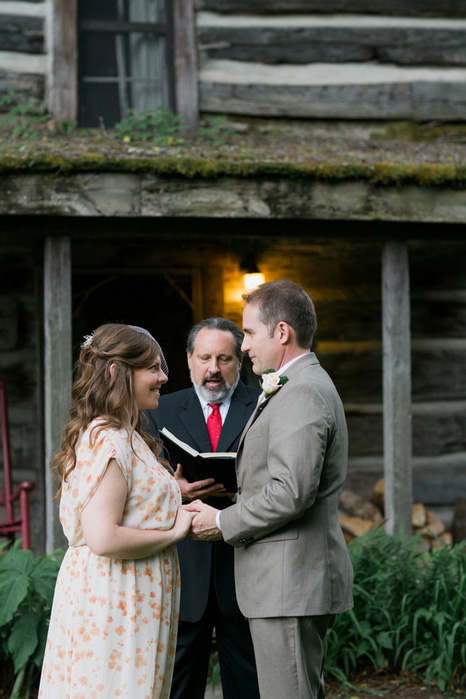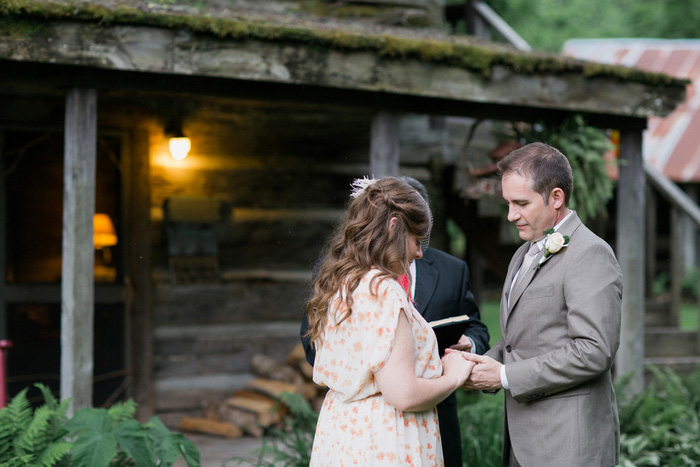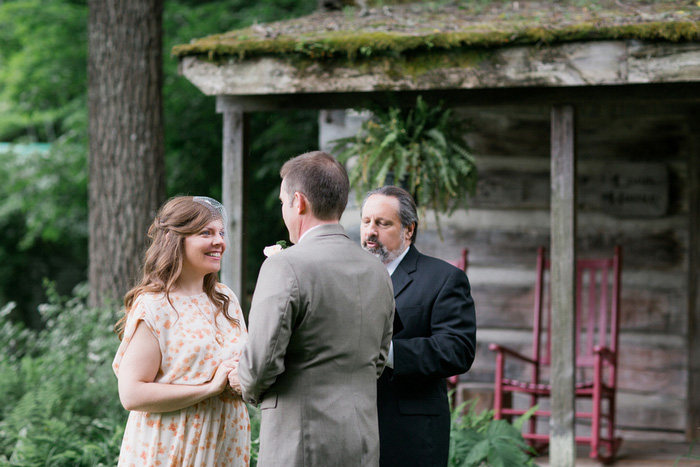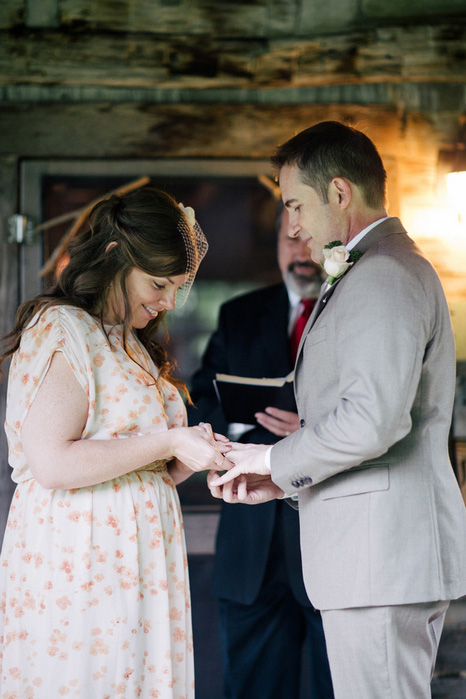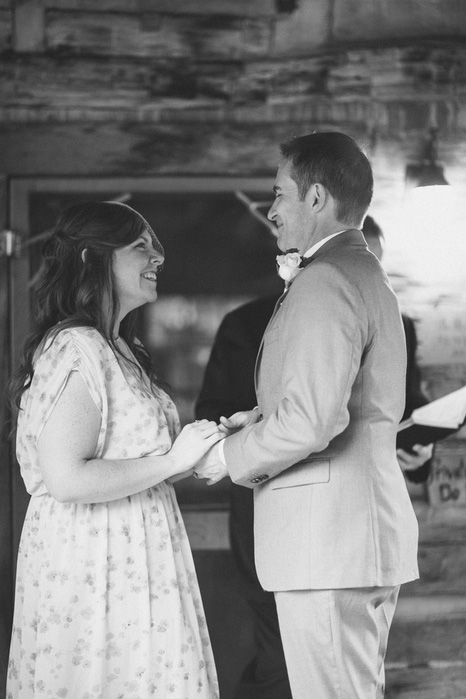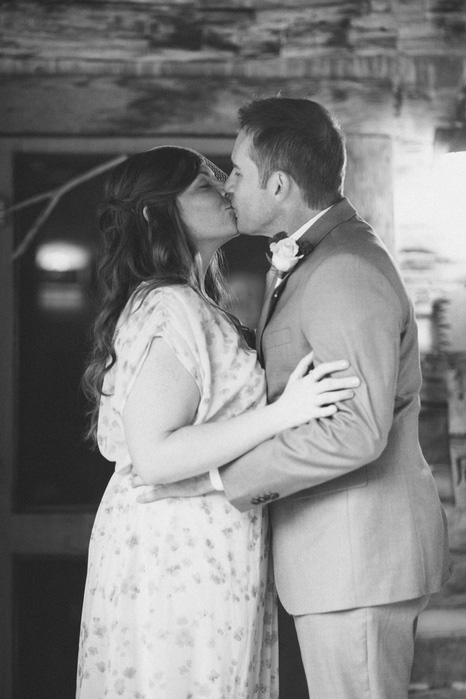 What were the highlights of the reception?
We did not have a reception that day.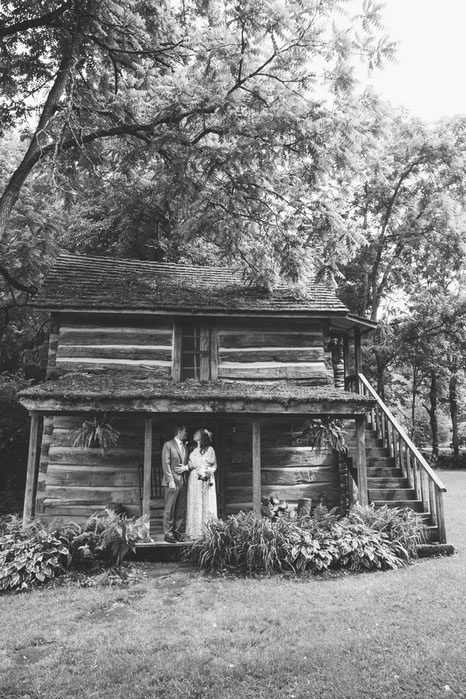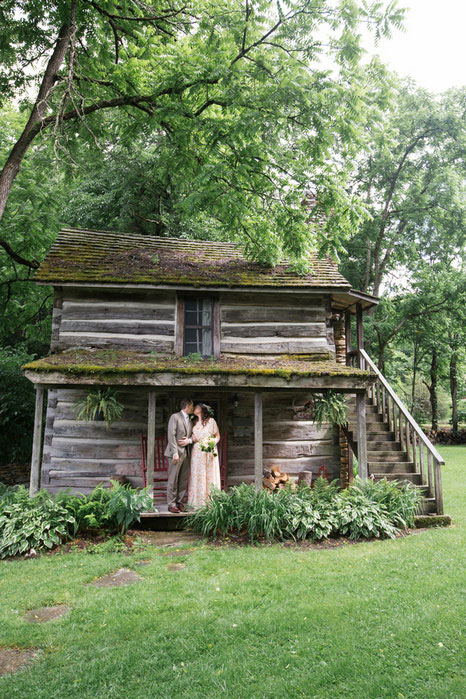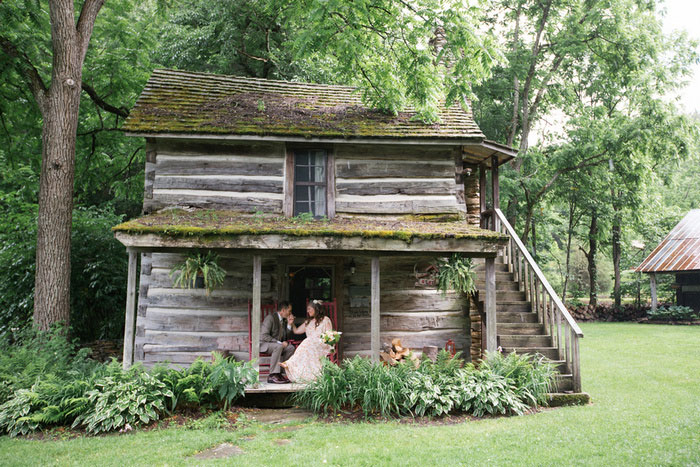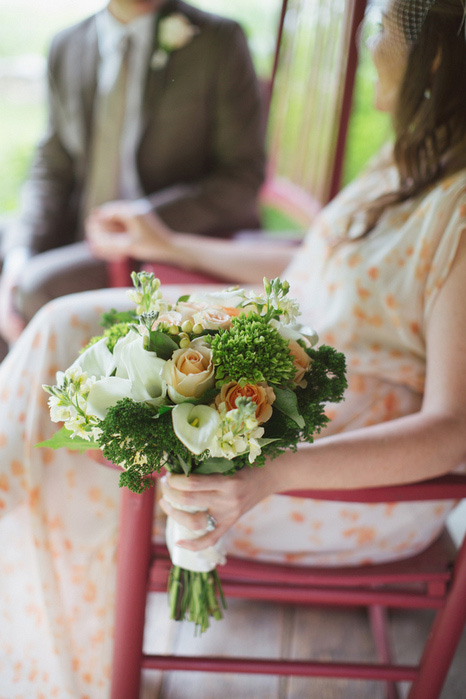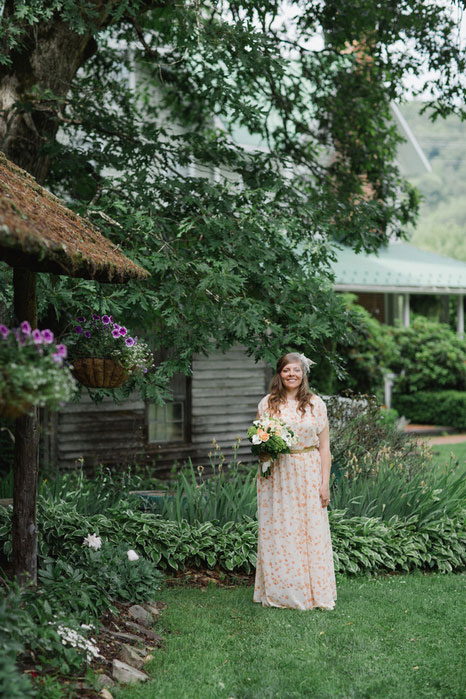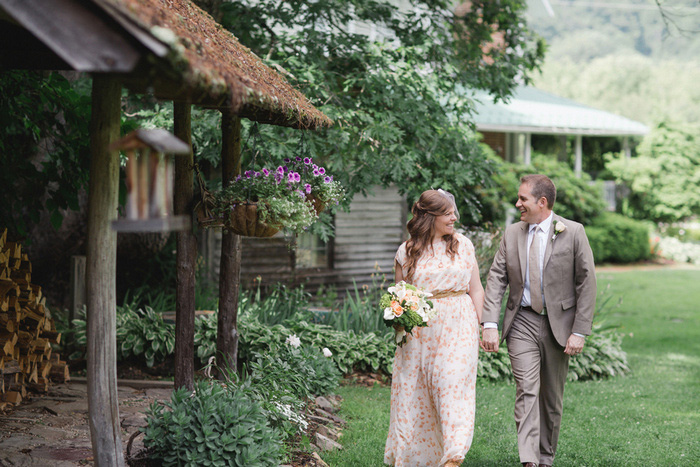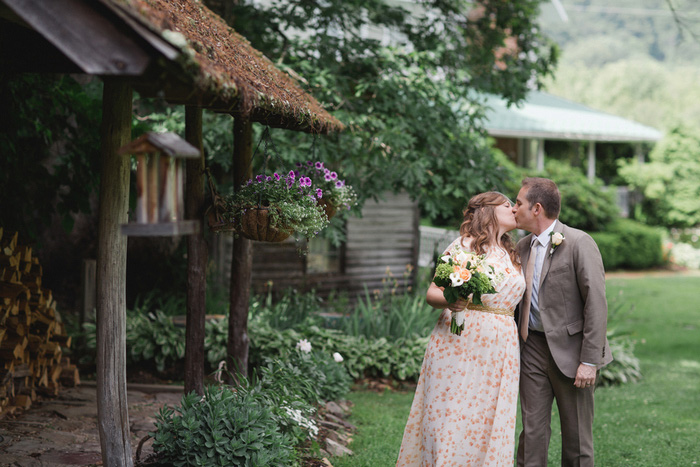 What was the best thing about having an intimate wedding?
How relaxed we were! We drove from Nashville to Boone the day before and stayed the night with some friends who cooked us breakfast on our wedding day morning. We took a walk downtown to get coffee at Espresso News, visited the courthouse to get our marriage license, and then walked to Haircut 101, where my friend Melissa works. She did my hair and make up. It was such a relaxing day in Boone. We then drove to Valle Crucis, which is 10 minutes away, checked into the Mast Farm and started the ceremony 30 minutes later. One of the things we discussed later was how we loved that our intimate wedding was just like another adventure. Tim and I met while hiking in Spain, so we are always looking for an adventure and an opportunity to experience something new together. We had no stress that day. Later that week my parents threw us a wedding party in Charlotte. We were really glad that we decided to not have the ceremony and wedding party on the same day. It just would have been too much. Having an intimate wedding allowed us to connect with one another without worrying about guests and the small details that a traditional wedding ceremony requires. Looking back, we remember a romantic, relaxed day in the mountains.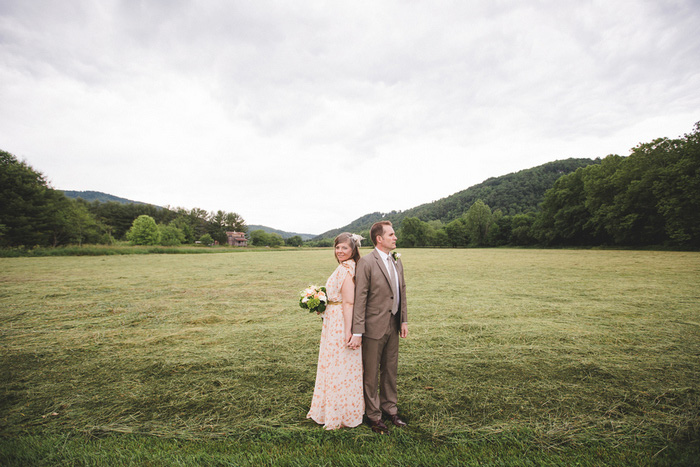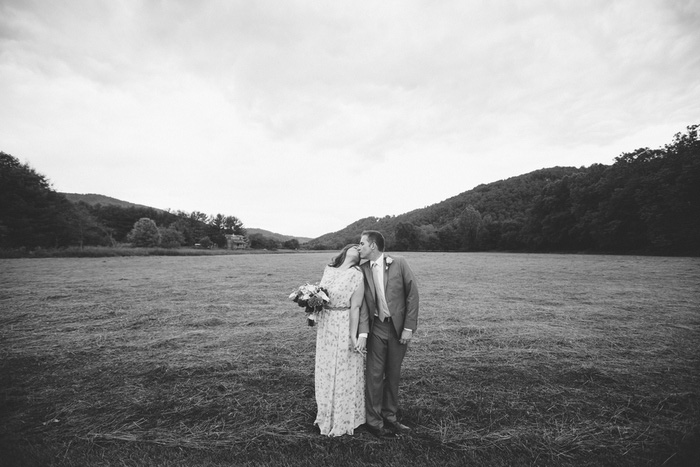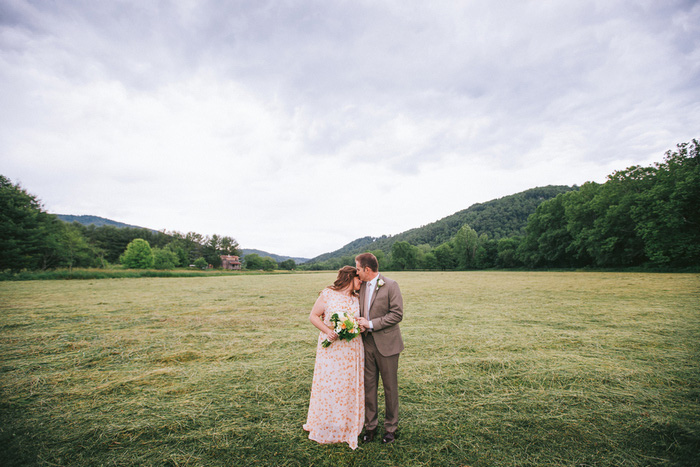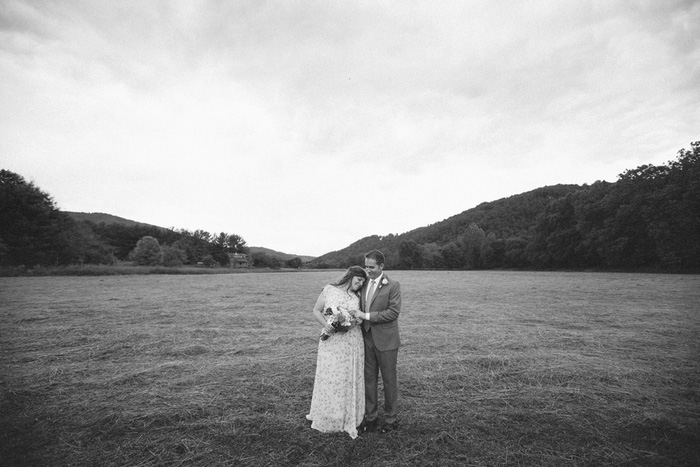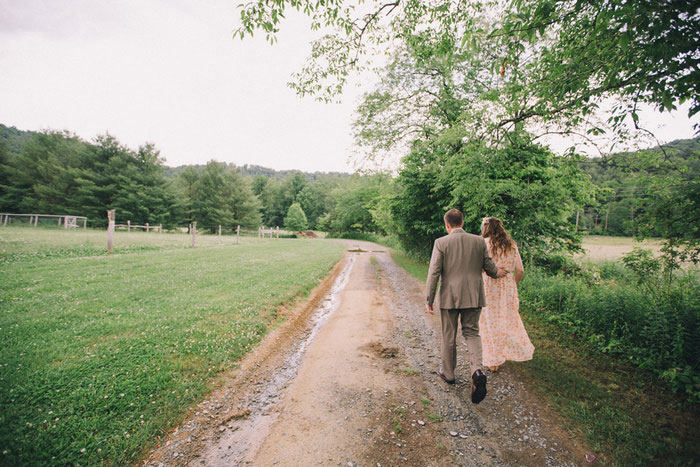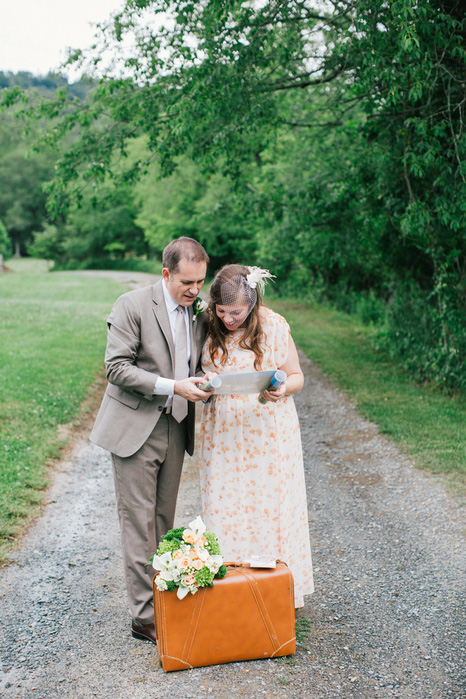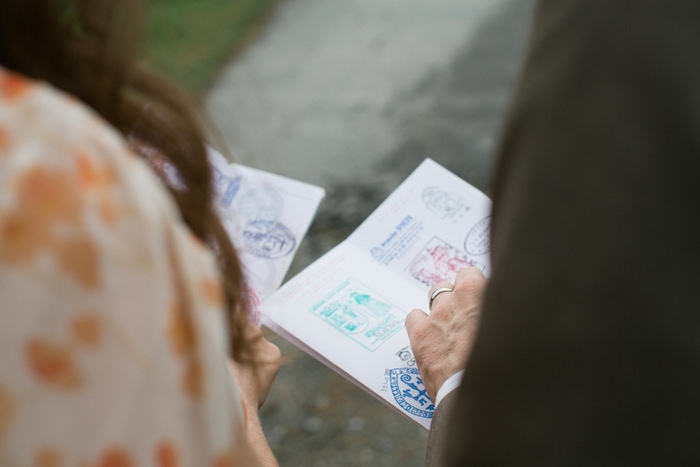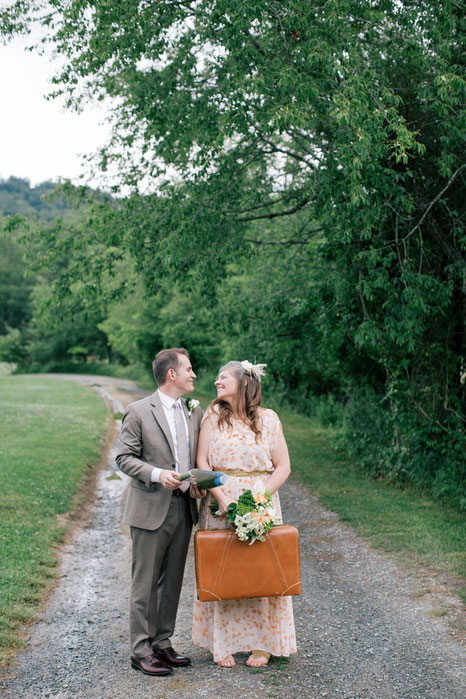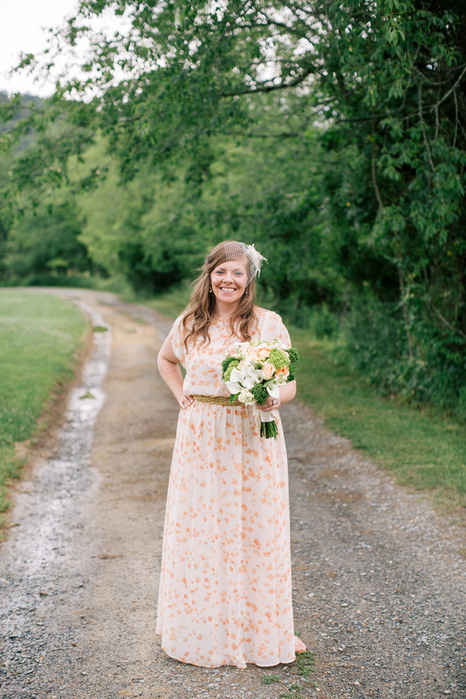 What advice do you have for couples who are considering an intimate wedding?
Absolutely a must if you have the freedom to do it. If you find a venue that has a package price there is no reason not to go this route. These packages essentially have your wedding planned out and everything is taken care of for you when you get there. At the Mast Farm Inn, the package we chose included the ceremony, reverend, witnesses, bouquets, lodging, meals, wedding cake and champagne! An intimate wedding allows you to focus on each other and your day!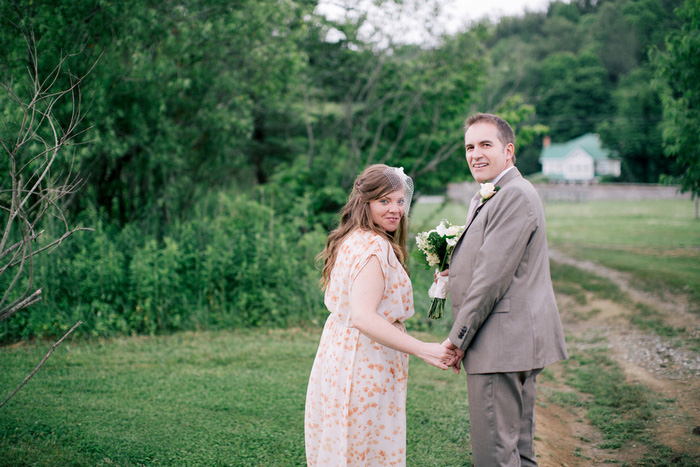 Vendors:
Venue: The Mast Farm Inn, Valle Crucis, NC
Florist: Peggy Mendel, Pearl's Garden
Dinner/Cake: Simplicity at The Mast Farm Inn
Hair/Make-up: Melissa Dodge, Haircut 101
Officiant: Rev. Gregory Possman, High Country Ministers
Dress: Anthropologie
Necklace: Heirloom, belonged to Lauran's Great-Grandmother
Photography: Heather Barr, Revival Photography