When it's the groom's idea to elope in Paris, you know he's a keeper! Catrina and Alexander always knew that they wanted to have an intimate destination wedding, so when Alexander suggested a Paris elopement it was a no-brainer. The couple wanted a wedding that was simple and stress-free, but still romantic and elegant and you don't get much more romantic than Paris, do you?
Special thanks to Cristiano Ostinelli for sharing the fabulous photos with us!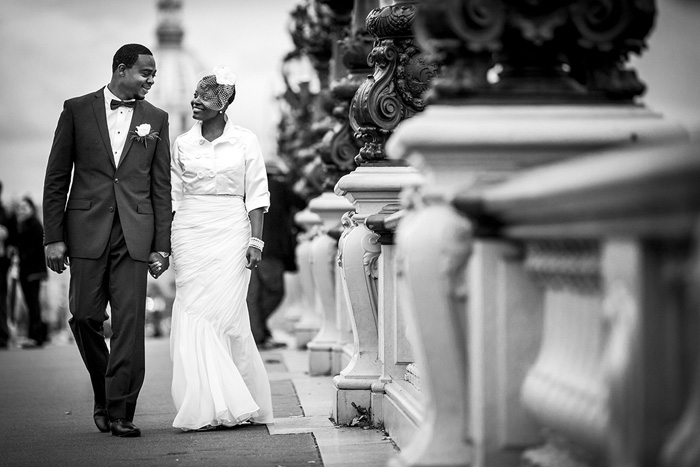 Catrina 35 & Alexander 34  (from Washington DC)
Location: Paris, France
Wedding Date: September 12, 2013
Number of Guests: 0
Wedding Ceremony Location: an intimate garden in Paris
Wedding Reception Location: Restaurant Lapérouse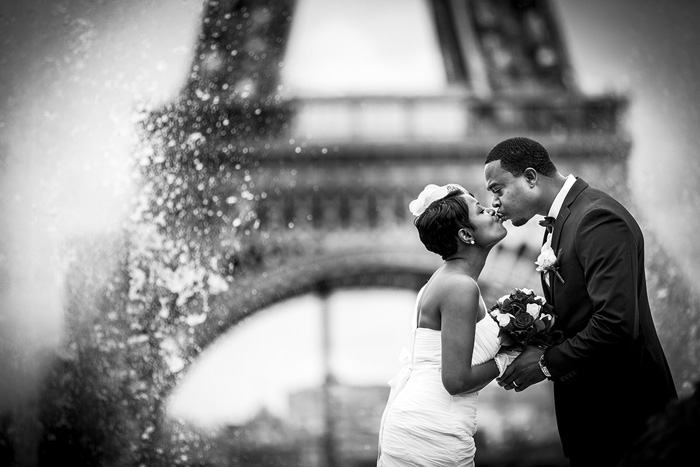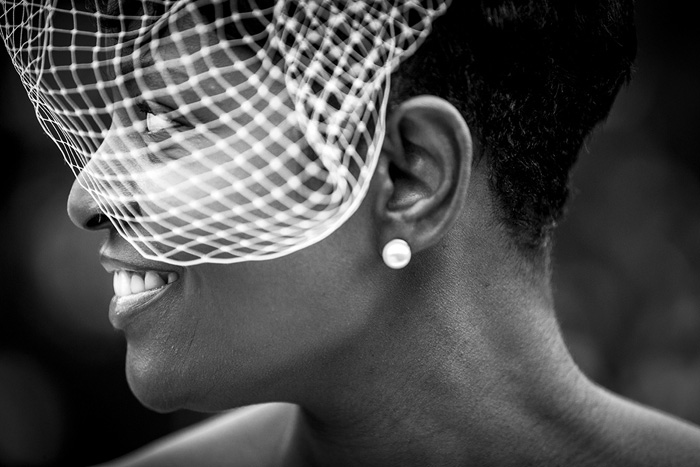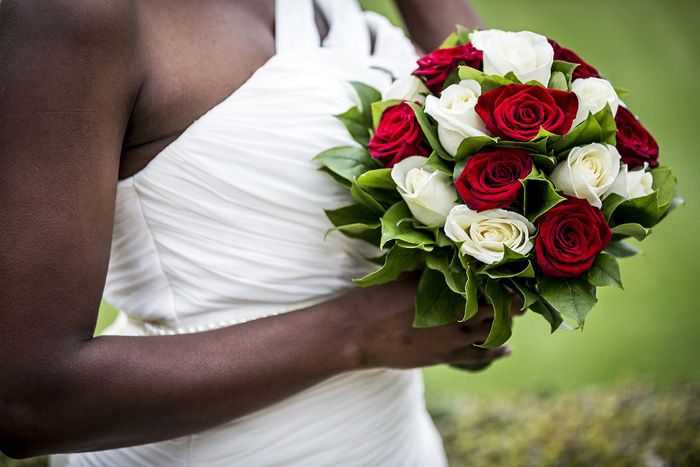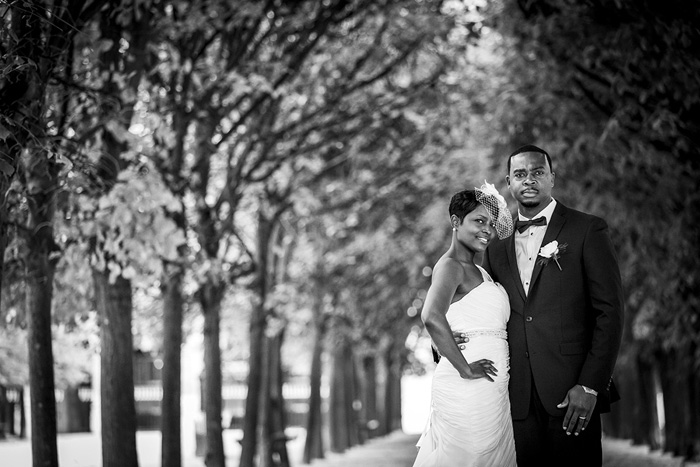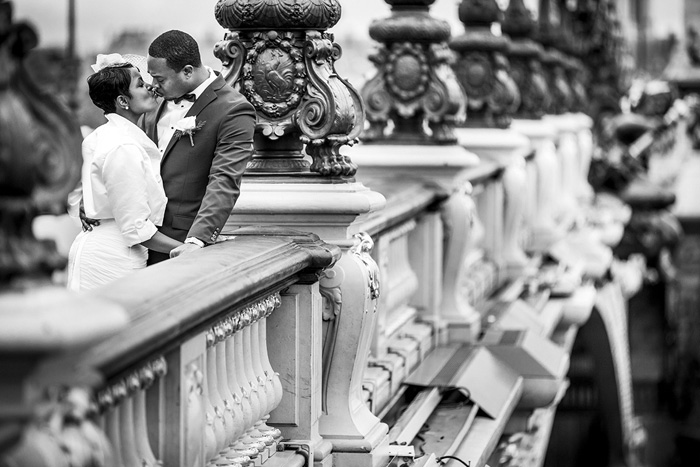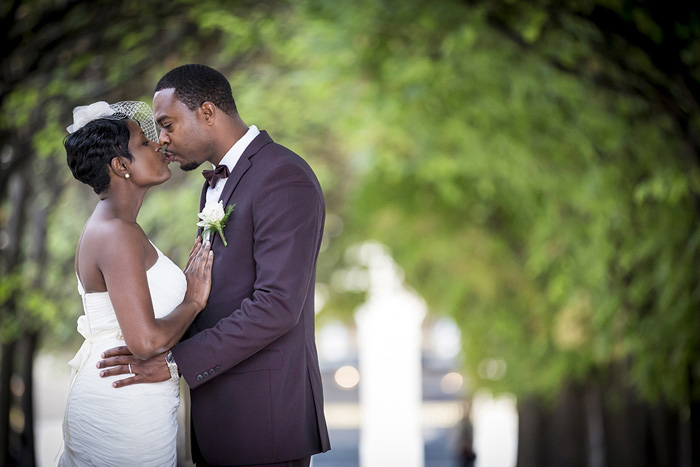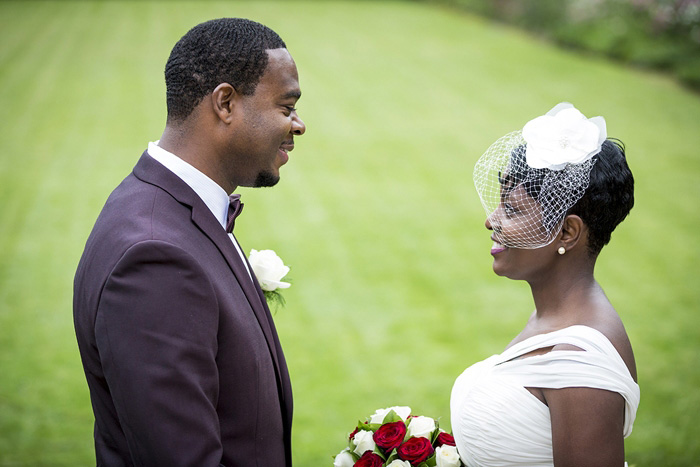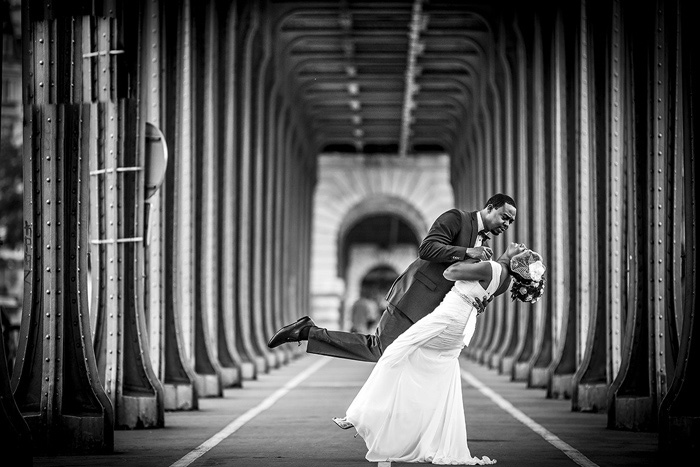 Why did you have an intimate wedding?
We always wanted to have an intimate destination wedding. We wanted to keep it simple, stress-free but still have it be romantic and elegant. It was my husband's brillant idea to wed in Paris.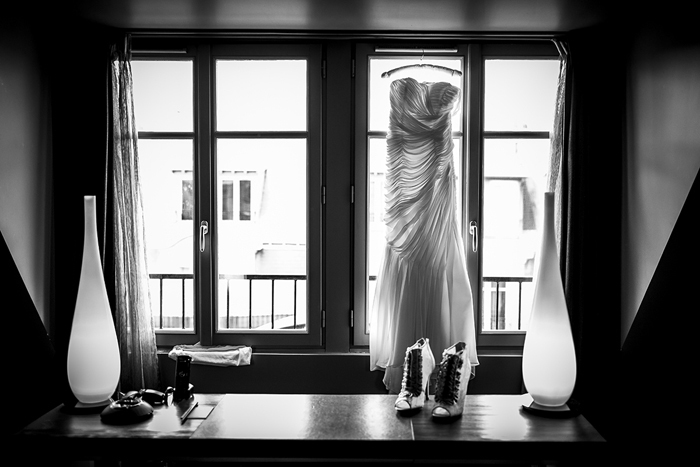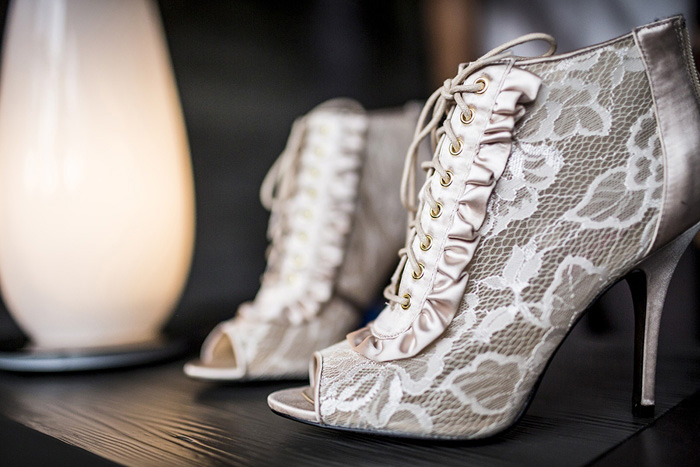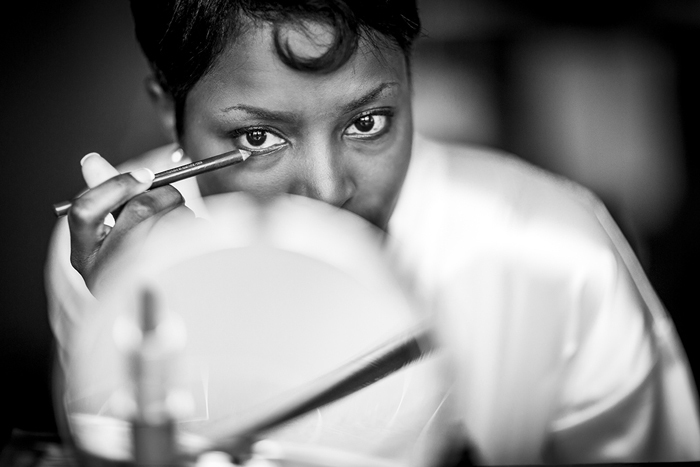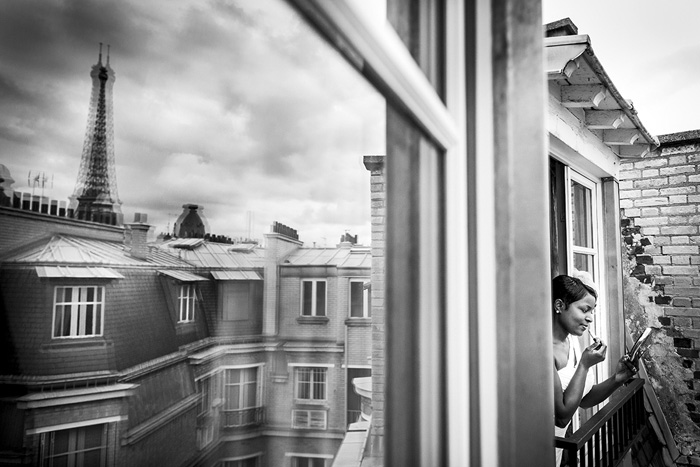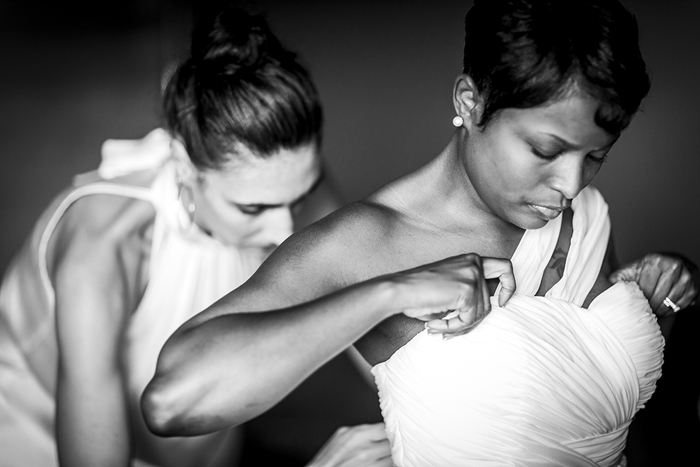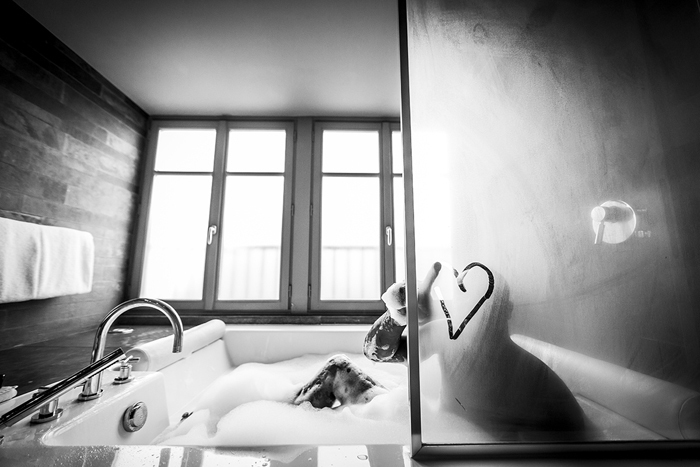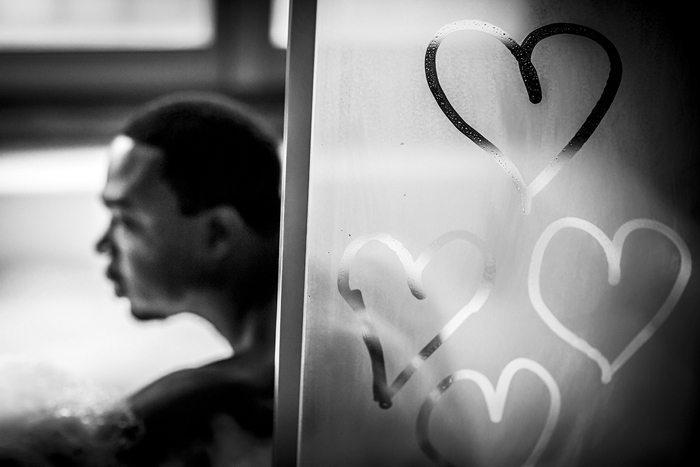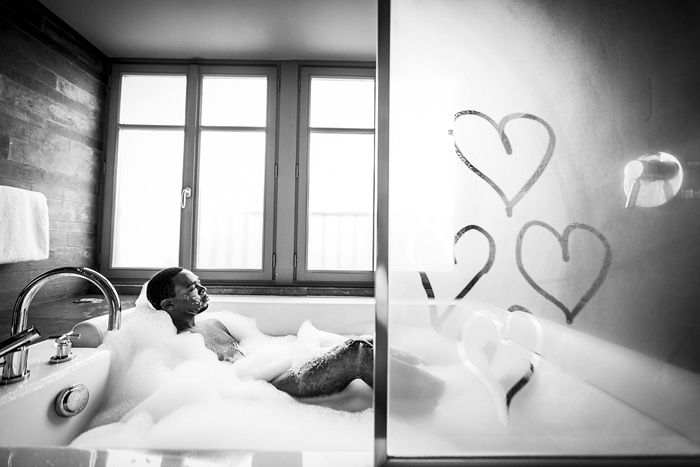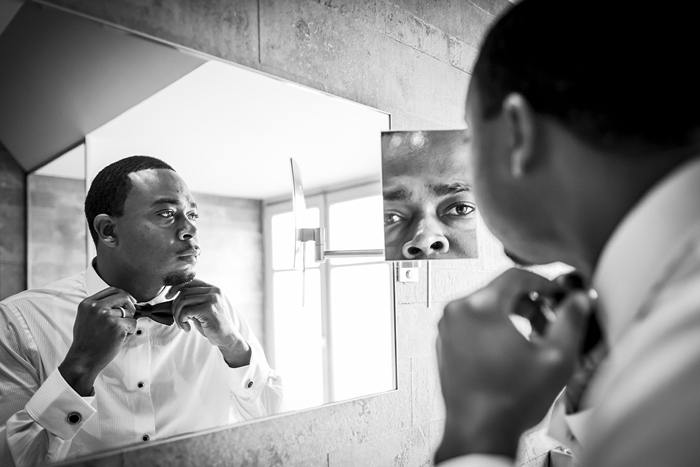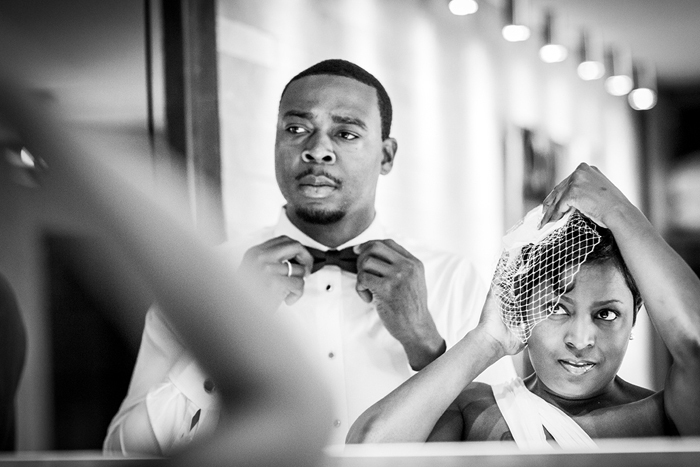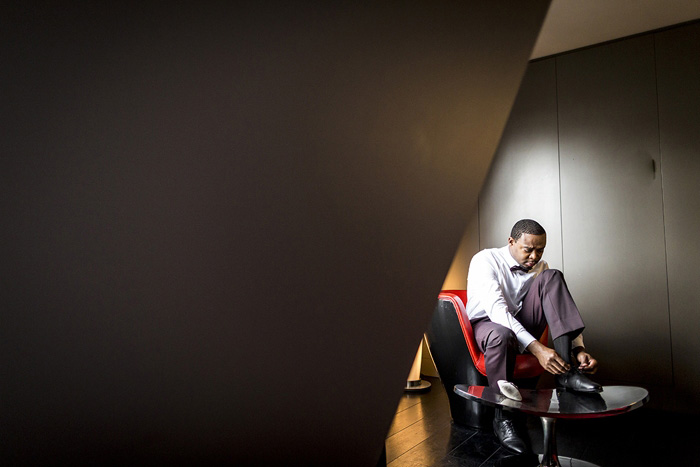 What are some the challenges that you faced planning an intimate wedding?
Finding the right wedding coordinator to carry out our vision for our special day. It was a challenge finding someone who would provide a tailored elopement for the day, but Sandrine our wedding planner did an amazing job.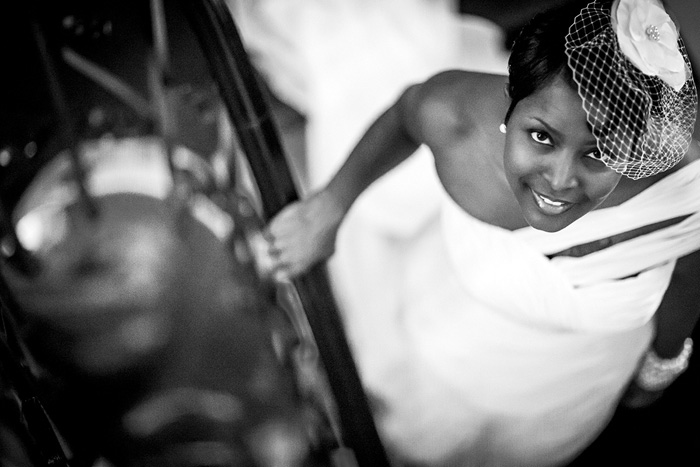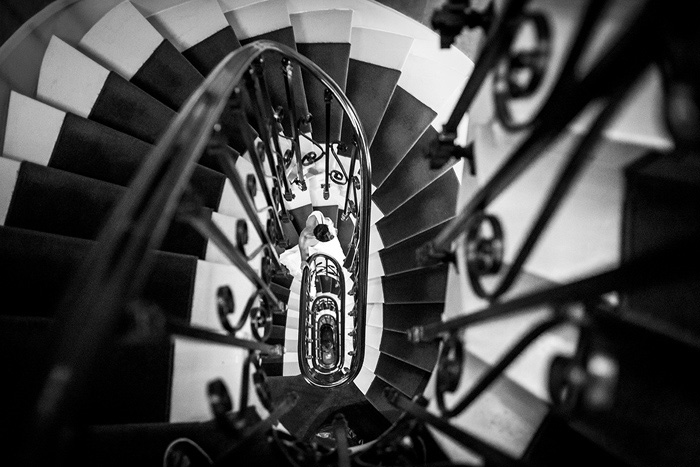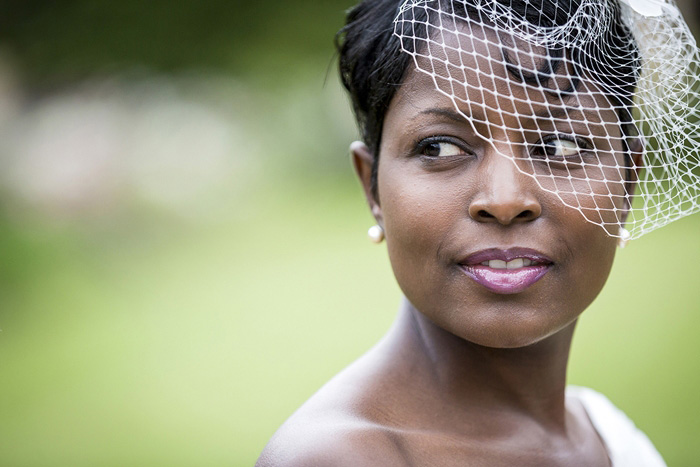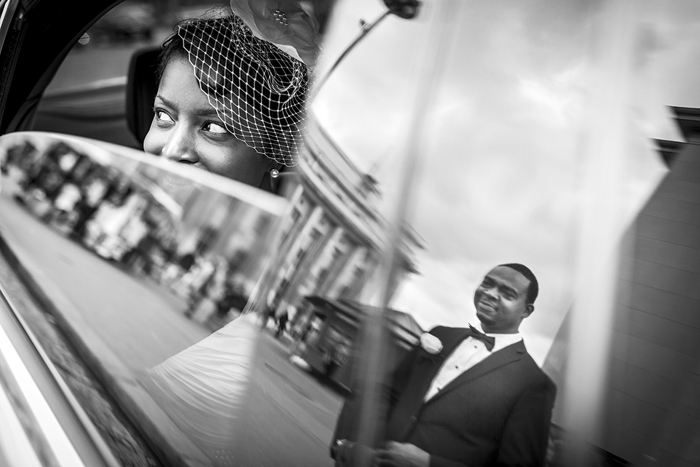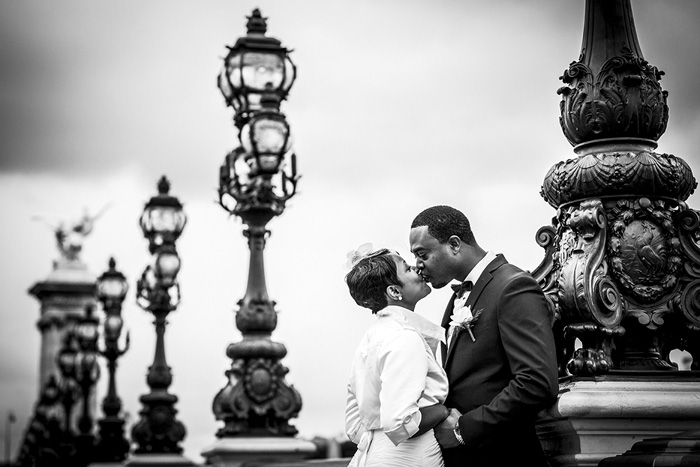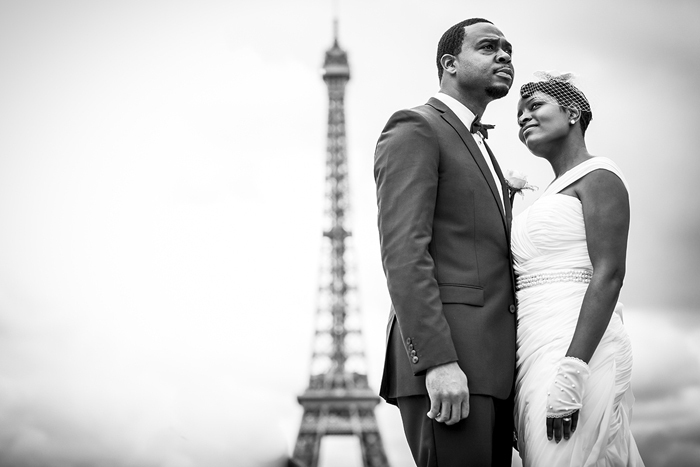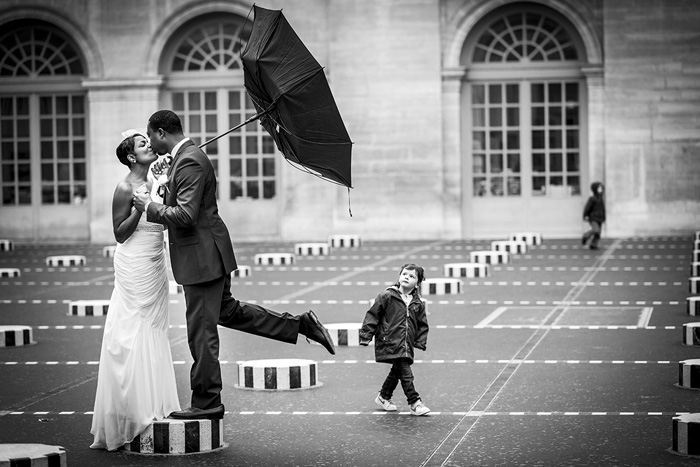 Did you have any 'issues' with the small guest list from friends and family? If so, how did you address them?
No, our family and friends gave us their blessings…they were elated for us.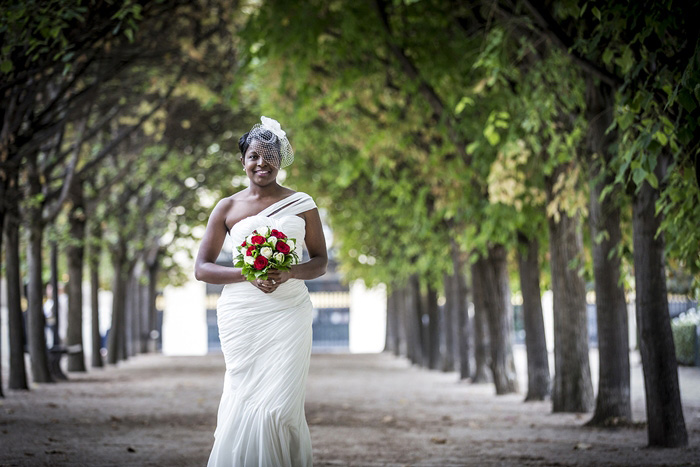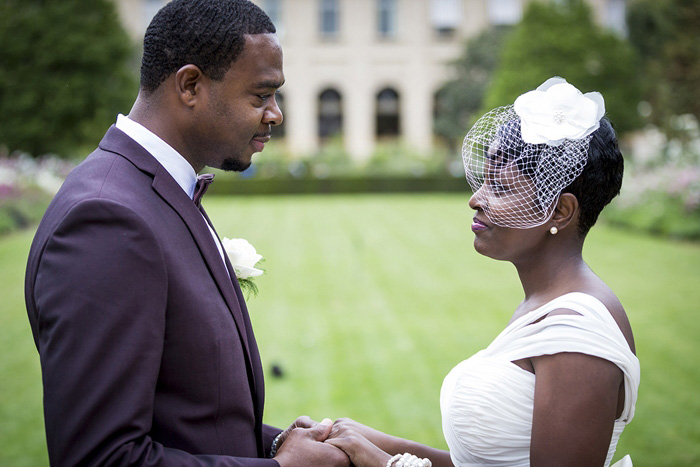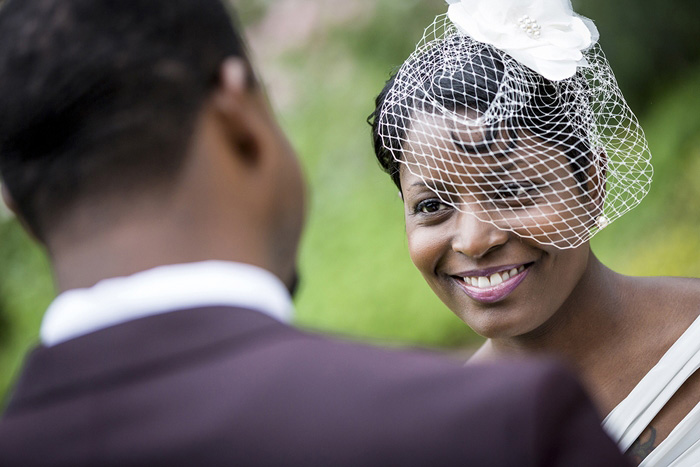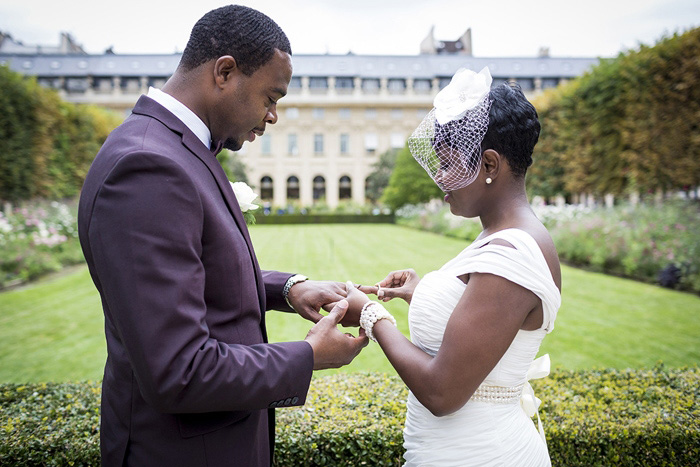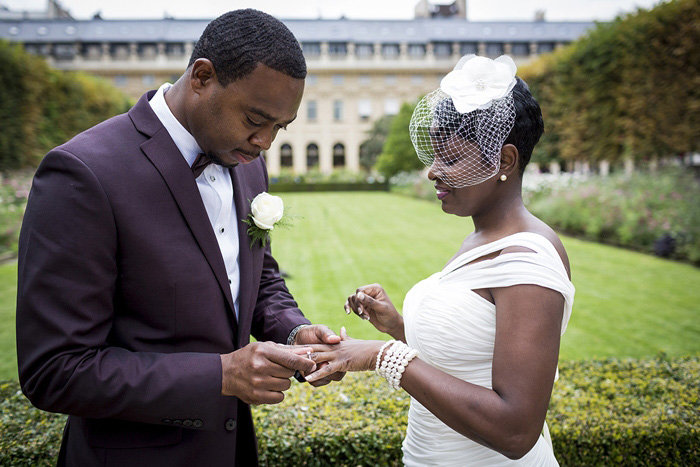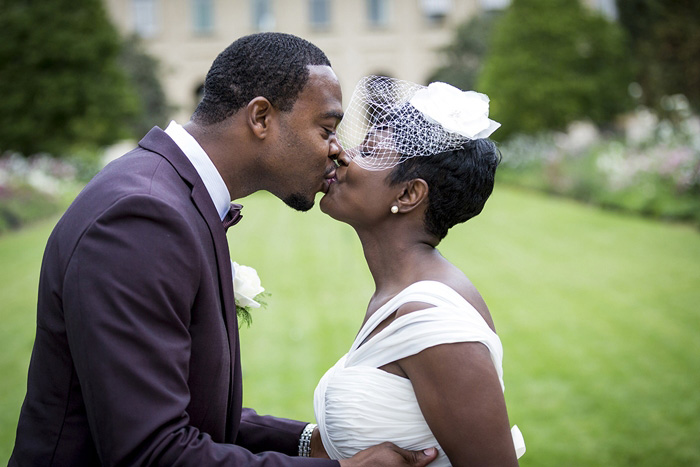 What was the best thing about having an intimate wedding?
It's very romantic and private; you don't have any distractions, so you're able to focus on your spouse and really enjoy the moment.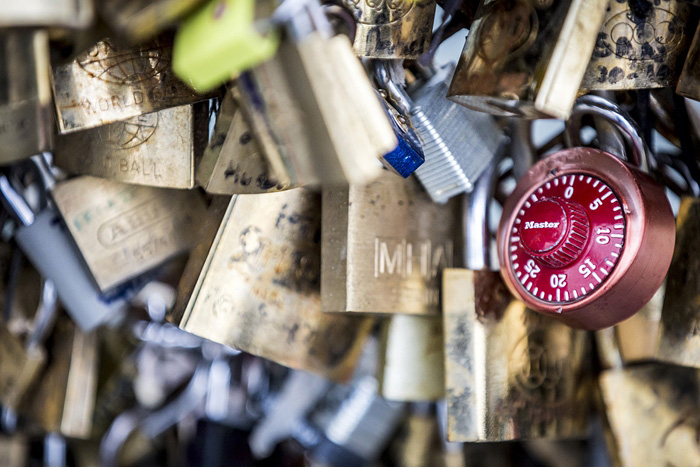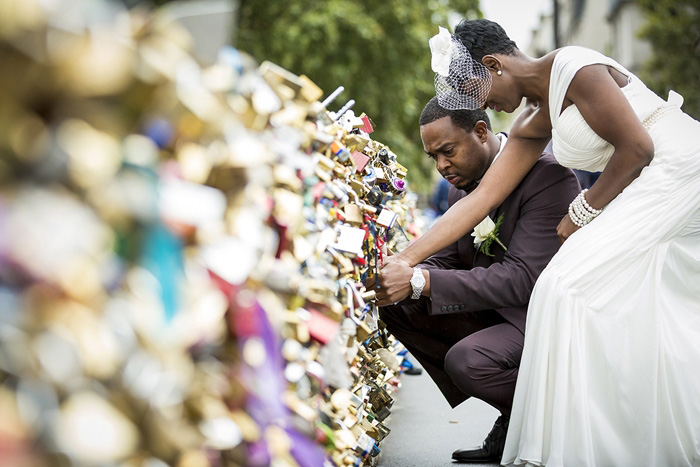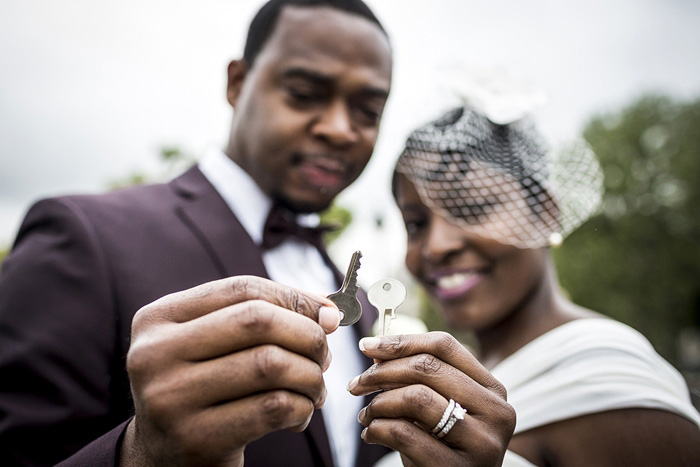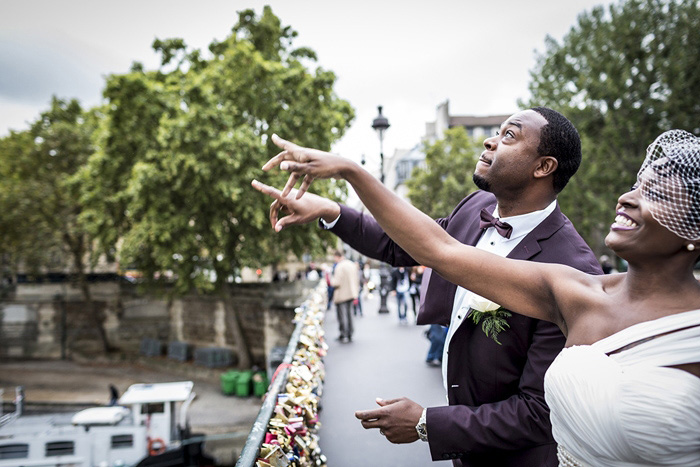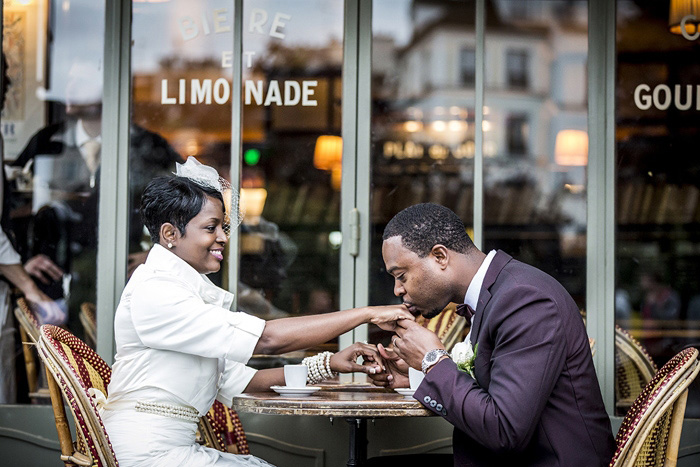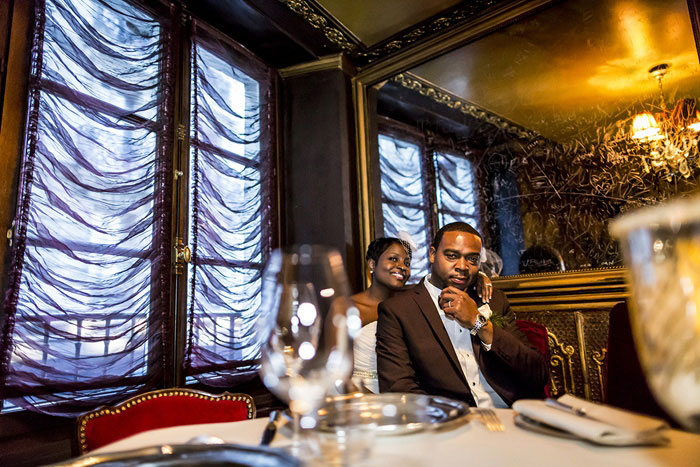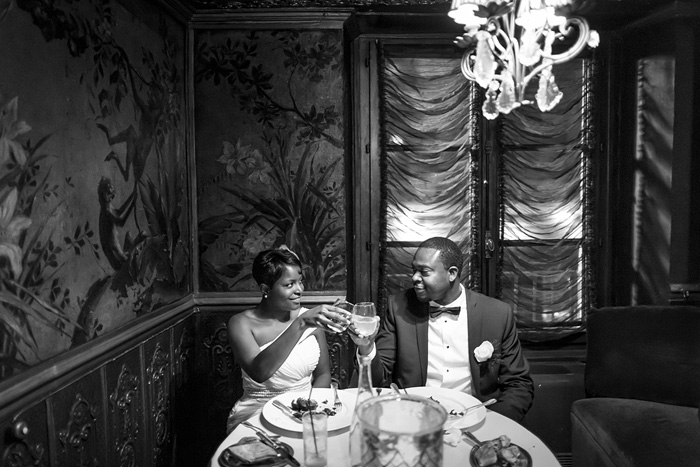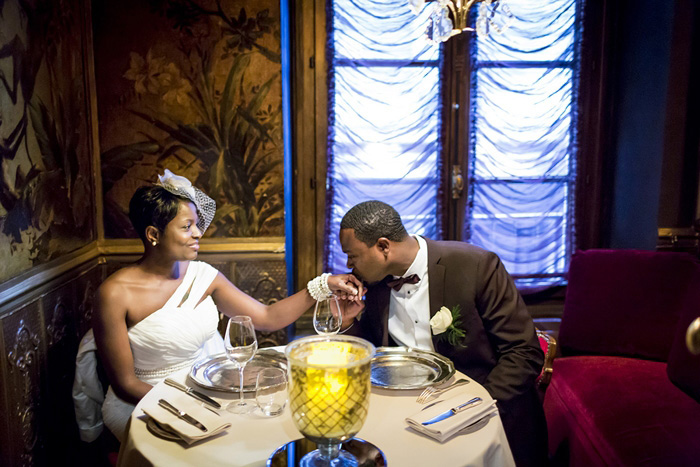 What advice do you have for couples who are considering an intimate wedding?
Make it about your marriage and do what makes you happy. It's your day…enjoy it!